Tucked away between the Caribbean and Pacific coastlines, the Amazon jungle, and the Andes mountains, Colombia has some of the most diverse geographical terrains in the world. Naturally, these different landscapes create a sanctuary for a wide variety of fauna and flora that call the country home.
With world-class coral reefs, sky-high mountains, cascading waterfalls, and dense jungles, Colombia is known as the second most biodiverse country in the world. Of course, the country has established a bunch of national parks to protect these native plants and animals. A visit to Colombia would simply not be complete without checking out a few national parks.
In fact, there are around 60 national parks in Colombia, representing over 14% of the country's total land area, all boasting an incredible sustainability mission and conservation efforts.
While you may be tempted to spend your days soaking up the Caribbean sun on a tropical island, I recommend taking the adventurous route and adding a few national parks to your Colombian itinerary.
What are National Parks?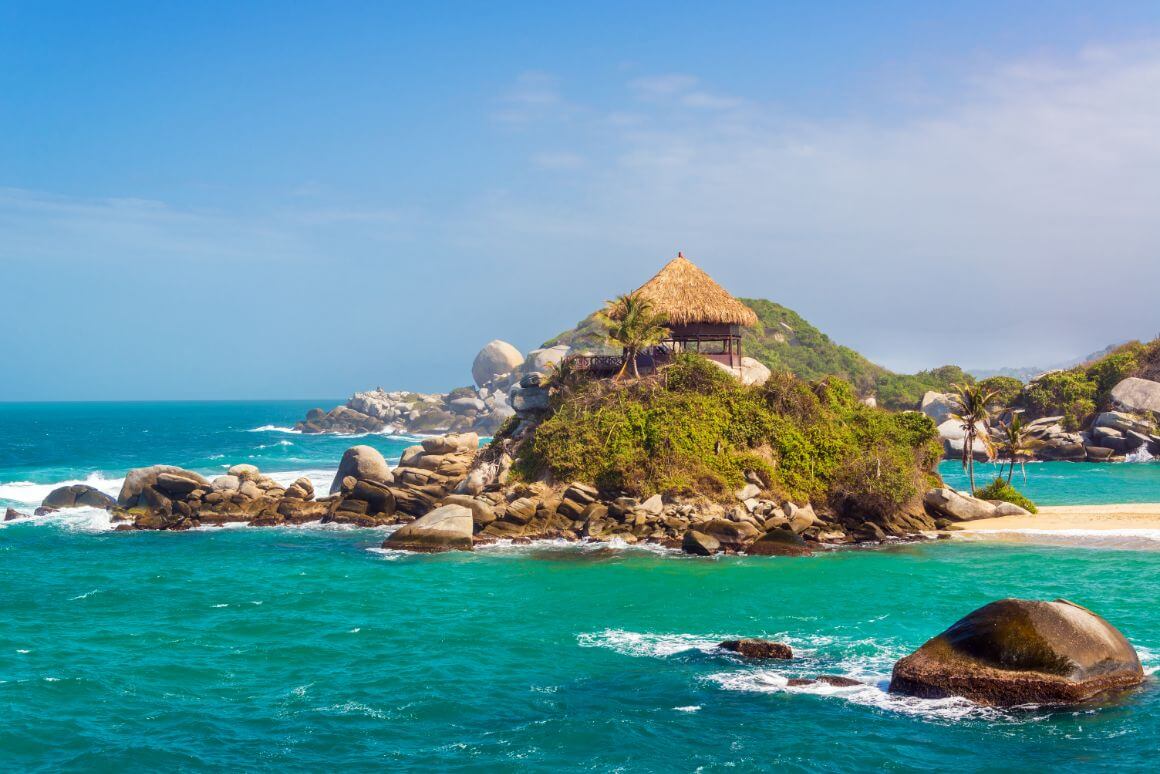 Colombia boasts some of the most unique and diverse landscapes in the world. From tropical Caribbean beaches to Andean mountain peaks to Amazonian jungles and unique rocky terrains, the country has a little bit of everything.
Made possible by its location at the interception of rainforests, tropical coastlines, and arid mountain ranges, Colombia's varied geography, and climate have produced a home for some of the world's most exciting animals and plants.
Colombia's parks are under the protection of the Sistema Nacional de Áreas Protegidas (SINAP), a governmental department that falls under the Ministry of the Environment. SINAP is responsible for maintaining and preserving these parks' biological diversity through sustainable practices and ecotourism.
Colombia's national park system is divided into five categories; National Natural Parks (Parque Nacional Natural), Flora and Fauna Sanctuaries (Santuario de Flora y Fauna), Natural Reserves (Reserva Nacional Natural), Unique Natural Areas (Area Natural Única) and Road Parks (Vía Parque).
There are currently 59 national parks in the country, collectively representing about 15% of the country's total area. The national park system is relatively young, and the first park was established in 1960 (and is listed in this article). Some of these parks and reserves are so well protected that tourists cannot visit them.
National Parks in Colombia
This article will look at 11 of the most unique and biodiverse national parks to visit in Colombia. Let's dive in.
Tayrona National Park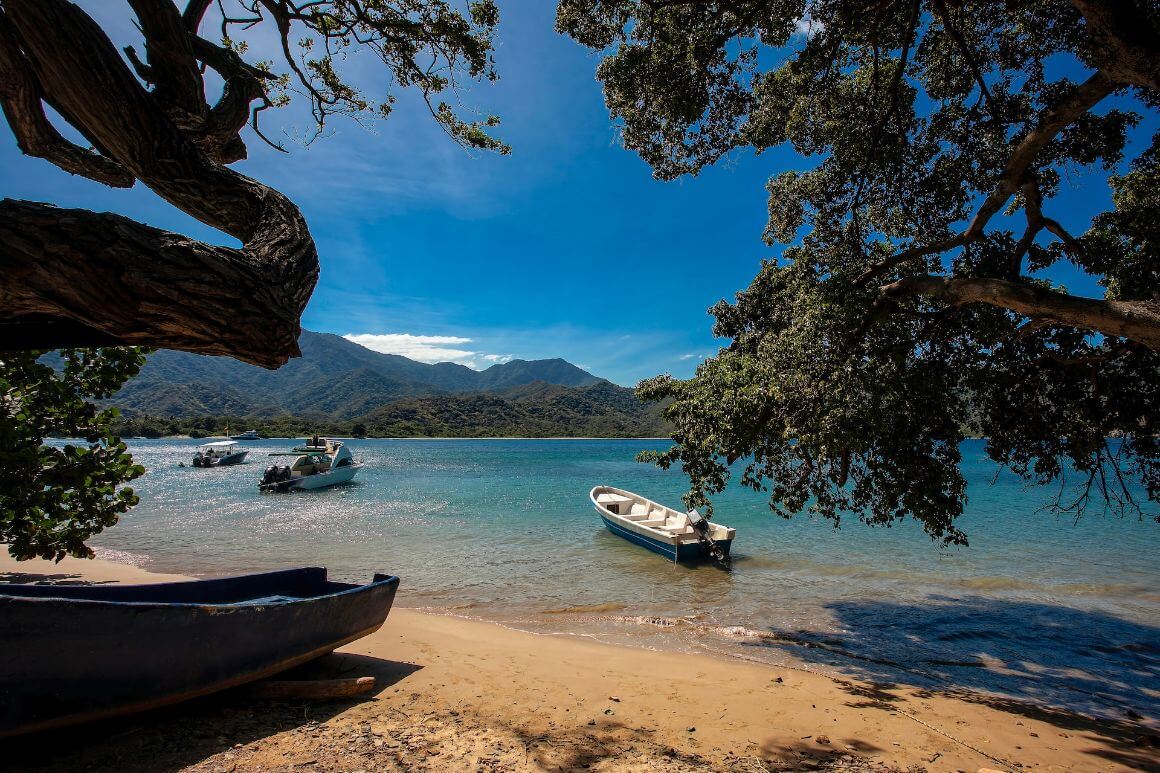 Size: 58 sq mi ocean, 12 sq mi land
Location: Santa Marta, Caribbean
Entrance Fee: $12 per person during low season, $14 per person during high season
One of the country's most famous parks (and for a good reason), Tayrona National Park sits on the Caribbean coastline in Colombia's northern region. It's known for its pristine sandy beaches and turquoise blue sea, which make for incredible snorkeling opportunities.
Most of the park is made up of a maritime area, which supports a host of stunning tropical corals and unique fish species. But this isn't your average tropical beach. The area sits just next to the snowcapped Sierra Nevada de Santa Marta mountains, rising from sea level up to 900m. This creates a unique climate suitable for various plants and wildlife.
Other than coral and fish, there are over 60 different species of bats, 30 reptile species, and over 770 plant species in this relatively small area.
Traditionally, the coastal haven is a sacred homeland for Colombia's indigenous Kogi tribe. Still home to this Native American population today, Tayrona has a culturally rich ancient heritage worth learning about from a local guide.
The park is located 21 miles from the town of Santa Marta, which is a gorgeous place to stay in the area. Other than lounging on the beautiful beaches, snorkeling, and diving opportunities, the main activities in the park include hiking through the jungle terrain as well as horseback riding.
The park is open from 8 am until 5 pm, with final entry at 4 pm. December and January are the park's busiest months. So, plan accordingly to make the most out of your visit to this Colombian national park.
Where to Stay near Tayrona National Park:
This open-concept home in the jungle blends indoor and outdoor living tastefully. The modern yet rustic Tamishki Casa is set overlooking the ocean in Santa Marta, just a short distance from Tayrona National Park.
Los Nevados National Park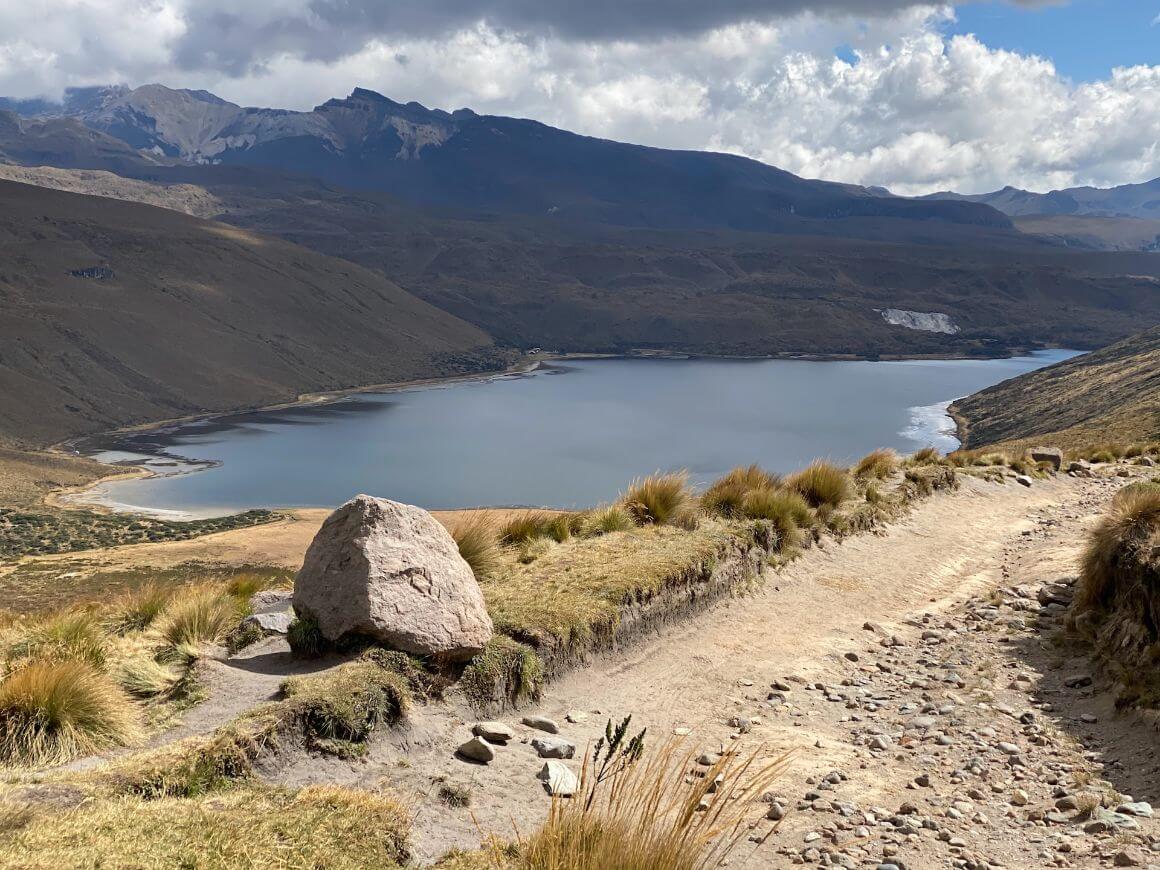 Size: 225 sq mi
Location: Central ranges of the Andean Mountains
Entrance Fee: $12 per adult, $2 per child under 12
Stretching across four Colombian districts, Los Nevados National Park is situated in the heart of the Andes, covering around 225 square miles of land. The park is located in Colombia's coffee region, where some of the world's best coffee beans are cultivated.
As an excellent example of the county's varying terrains, landscapes quickly transform as you hike through the park. This phenomenon is known as 'tropical thermal floors' and is incredible to witness firsthand.
The main feature of this park is the Nevado del Ruiz, a 17400-foot-high active volcano that sits in the center of the park. There are other volcanic peaks, too, including the Nevado Santa Isabel.
The snowcapped volcanic peaks attract many hikers and climbers who can reach the top of Nevado Santa Isabel within a one-day hike. More advanced mountaineers visit in troves to tackle the Nevado del Tolima, which is a more challenging hike that requires technical mountaineering skills and equipment. Nevado del Ruiz is currently deemed unsafe to climb.
The best time to visit the park is between December and March, when the air is dry and windy, making for the most spectacular views. Organize access tickets at least a week before you plan to visit the park, and preferably visit the Colombian national park with an expert guide.
Where to Stay near Los Nevados National Park:
Since there aren't any places to stay in the park (or near it, for that matter), you'll have to spend a night in Intrepido Glamping, a couple of hours outside the park in Chinchina. This luxury glamping accommodation is set in the heart of the mountains and offers free parking and a hot tub.
Sierra Nevada de Santa Marta National Park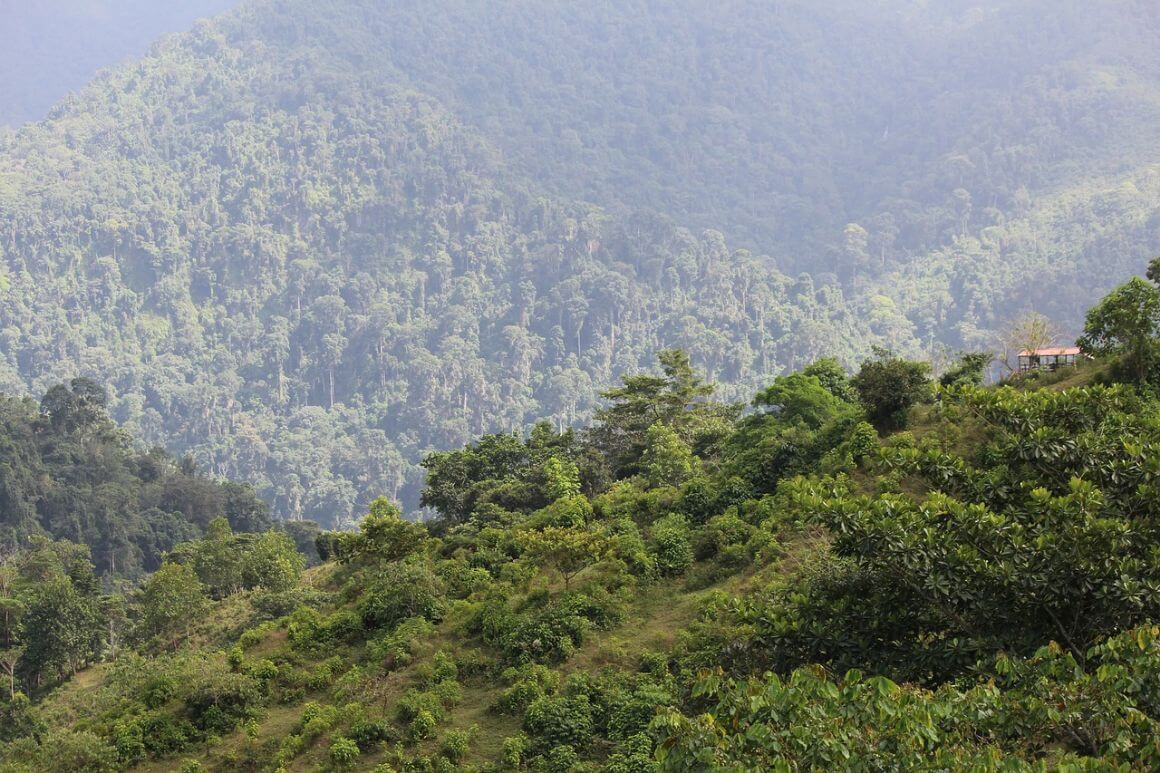 Size: 1478 sq mi
Location: Caribbean
Entrance Fee: $16 for foreign visitors, $6 for nationals
Located just inland from Tayrona National Park on the northern Caribbean coastline, Sierra Nevada de Santa Marta is a national park most well known for its cultural heritage and archeological wonder.
As the birthplace of the Tairona people (a native American tribe indigenous to the area), the park houses the Ciudad Perdida or the Lost City in English. This once thriving ancient city now lies deserted in the jungle. Those interested in human history and archeology can embark on a five-day hike through the jungle to visit this incredible site.
Descendants of the Tairona people, known as the Kogi Tribe, still inhabit the mountains, which is a sacred place. They consider these mountains the 'Heart of the World', and you'll understand why once you see the glorious peaks for yourself. Chances are, you will run into some tribe members during your hike.
The natural terrain in this park is one of the contrasts, where snowcapped mountains run into deep valleys and dense tropical rainforests. As the tallest coastal range in the tropics, the mountain peaks reach an elevation of 18700 feet just a short 26 miles from the Caribbean coast.
The area was dedicated as a natural national park in 1964 to protect the unique landscape and local inhabitants, making it the second oldest national park in Colombia.
Where to Stay near Sierra Nevada de Santa Marta National Park:
Right in the heart of the Sierra Nevada, this gorgeous modern cabana has two bedrooms and room for eight guests. Set in the heart of the rainforest with glass windows and walls, you'll feel like you're a part of the jungle in this cabin.
McBean Lagoon National Park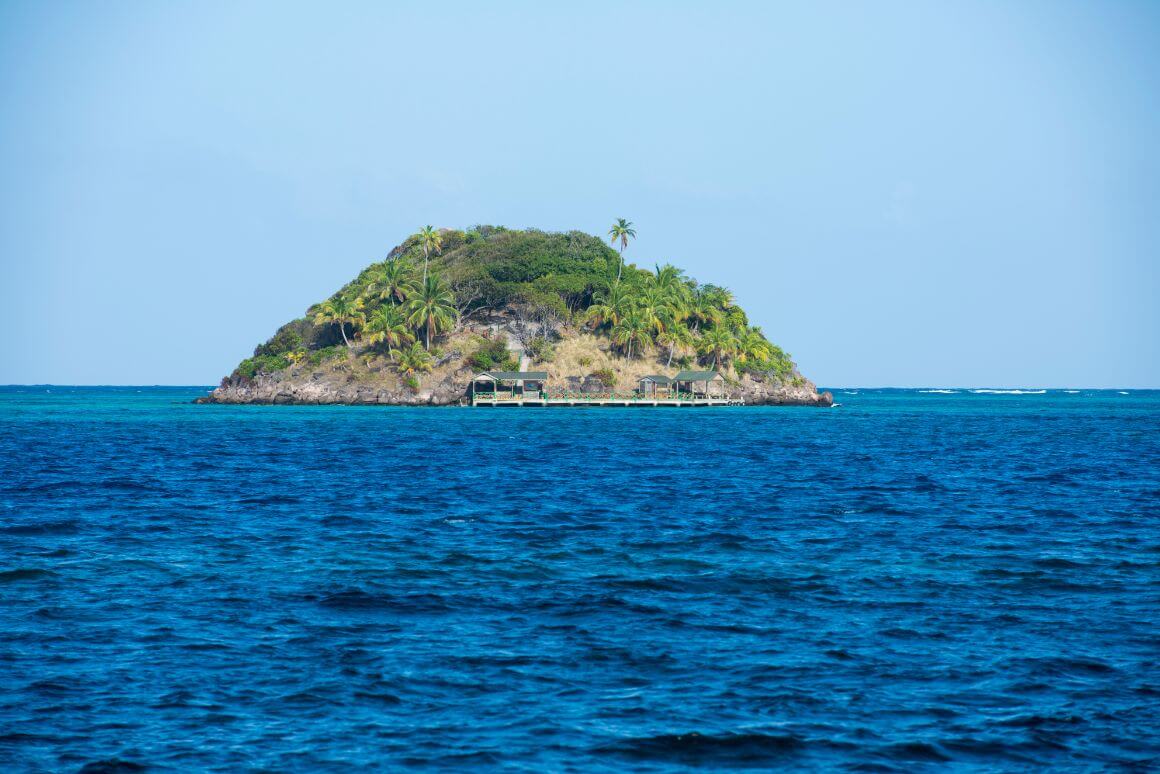 Size: 4 sq mi
Location: Isla de Providencia, Caribbean
Entrance Fee: $3 for nationals, $4 for foreigners
One of the most unique parks in the country, McBean Lagoon is a maritime park that surrounds Isla de Providencia, an island that sits in the middle of the Caribbean Sea. It's one of only two Colombian Caribbean Islands located northwest of the mainland.
The island is surrounded by the third largest coral reef in the world, known as the Caribbean Coral Reef, which stretches 20 miles into the sea. The park covers around four square miles of this famous reef, which it protects by preventing large boats from entering the area.
Locally referred to as the Sea of Seven Colors, this gorgeous reef is well-known for its incredible coral and sea life, which divers and snorkelers visit from across the globe.
This marine park is made up of coral reefs and includes a collection of four islands known as Crab Caye and the Three Brothers Caye. Within these islands, mangrove forests provide refuge to over 74 different species of birds.
The park was declared a national park in 1995 after it became clear that increased human activity was starting to destroy the corals and mangroves. Today, the national park in Colombia fosters a range of different ecosystems, including coral reeds, marine grasses, mangrove forests, and even a small area of tropical forest.
Where to Stay near Old Providence McBean Lagoon National Park:
Perched on the western coast of Isla de Providencia, this gorgeous holiday home has sea views from the covered porch. The house was rebuilt after a hurricane destroyed it and is beautifully designed with cozy beach-themed interiors.
Serranía de La Macarena National Park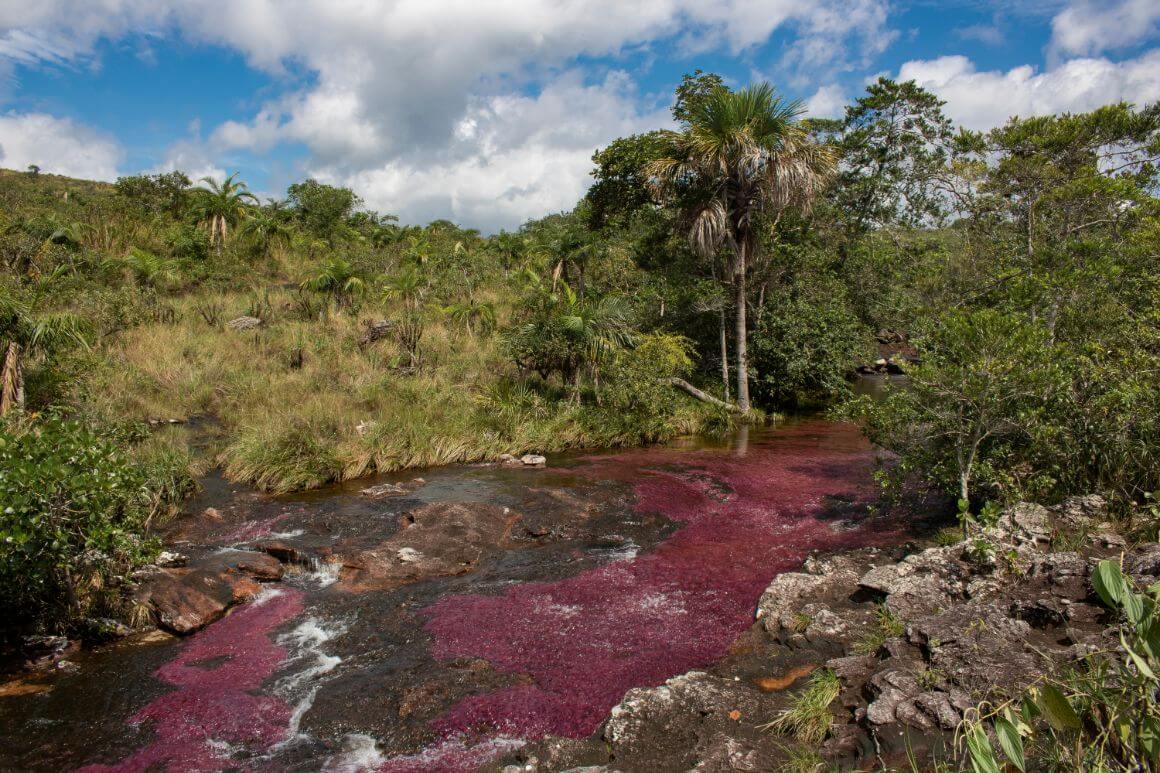 Size: 2393 sq mi
Location: Orinoquía
Entrance Fee: $11 for foreigners
At the intersection of the Amazon, Andes, and Llanos mountain ranges, where shrublands, dry forests, and jungle converge, Serrania de La Macarena is one of the most unique parks in South America, if not the world.
As you might expect, this incredible combination of ecosystems makes this park home to several endemic and endangered species, including over 2,000 plant species. When it comes to wildlife, hundreds of bird species, reptiles, insects, and larger species, including jaguars, cougars, monkeys, and anteaters call the park home.
The main feature of this park is the Caño Cristales, which translates to 'Liquid Rainbow' in English. If you've never laid eyes on this river, you're in for a real treat. Stretching over 60 miles long, this river contains an incredible combination of algae and water plants that make it appear yellow, green, red, blue, and even black, depending on light direction, sunshine, and reflections.
In fact, this river is one of Colombia's main attractions, bringing hordes of tourists into the park between June and November. During these months, the water level is high enough to view the colors of the river and its flowering plants in all their glory.
Where to Stay near Serrania de La Macarena National Park:
A modern jungle retreat in the heart of La Macarena, El Nido Serene Cabin is a high-end boutique hotel with a private pool and chef. The remote cabin has three bedrooms, an outdoor shower, and a natural swimming pool, creating the perfect authentic jungle escape for your Colombian national park experience.
Puracé National Park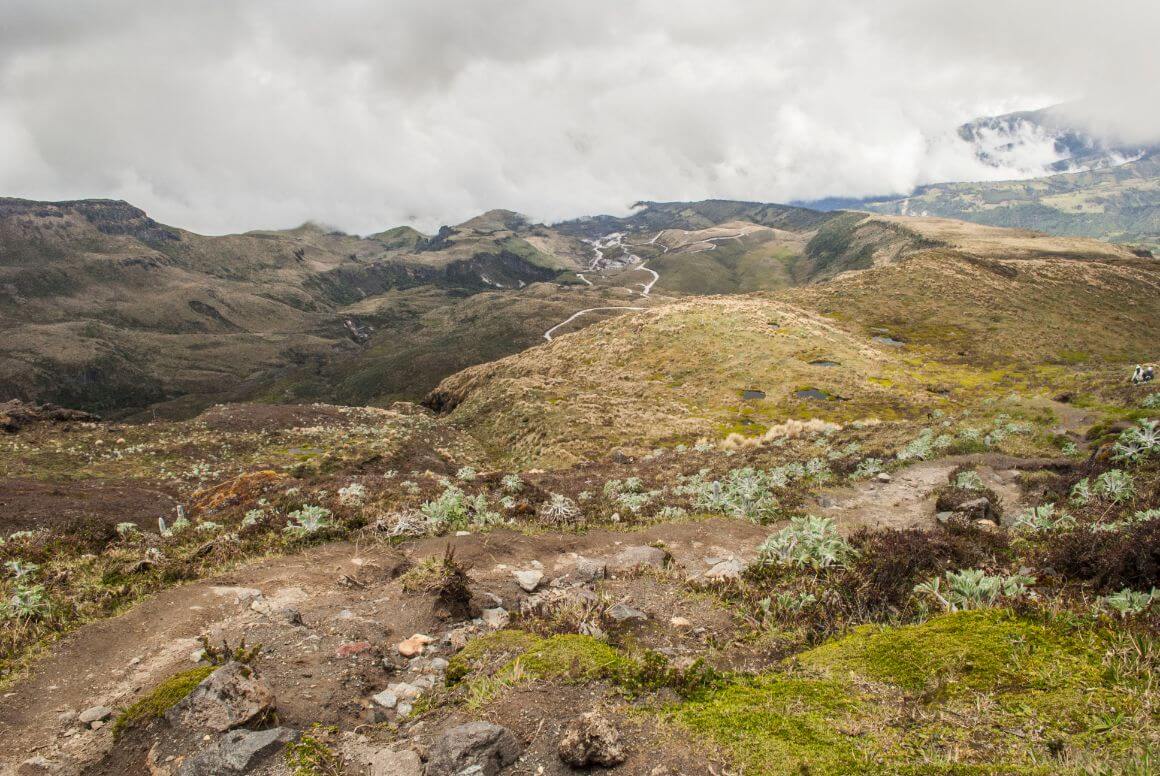 Size: 320 sq mi
Location: Central ranges of the Andean Mountains
Entrance Fee: $8 for foreigners, $4 for nationals (not including guide cost)
Western Colombia's mountain range packs soaring volcanoes, cascading waterfalls, desolate highlands, and dense jungles all into one area. The Purace National Park covers a small part of the Andean mountain range.
Purace sits at the intersection of four of the country's most important rivers. Combined with a high annual average rainfall, this makes for an incredibly lush region packed with grasses and plants.
You can find over 200 orchid species in the park, as well as the threatened Colombian pine tree and Andean oak. During September and October, a magnificent flower called the frailejon blooms in the park, making the natural beauty just that much more spectacular.
When it comes to fauna, Purace is home to the spectacled bear, mountain tapir, and the Andean condor – a giant vulture found only in these mountain ranges.
The park is a popular destination for hikers and climbers who visit to trek along the edge of the crater of Volcano Purace. While Colombia has its fair share of volcanoes, this is the only active volcano in the country that has a summit that is safe to hike to. Another six volcanoes in the park reach up to 16 thousand feet high.
Where to Stay near Puracé National Park:
Just south of the Purace National Park in San Agustin, Glamping Birth is a unique dome accommodation constructed from natural and local wood and glass materials. Relax in the hot tub under the stars and enjoy over two hectares of private land – this is the ultimate nature-lovers retreat.
Have you sorted your accommodation yet?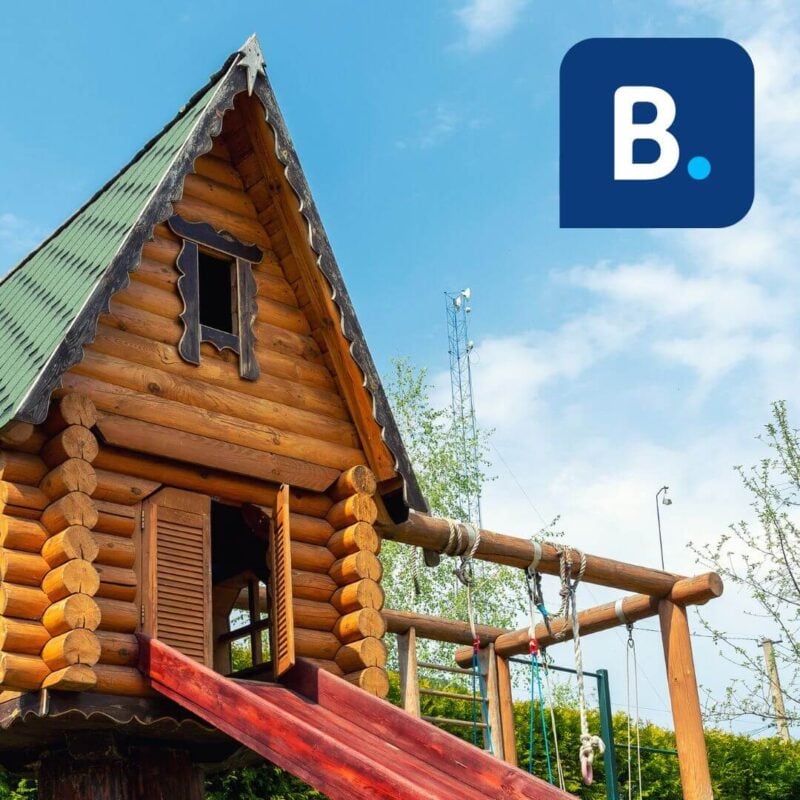 Get 15% OFF when you book through our link — and support the site you love so dearly 😉
Booking.com is quickly becoming our go-to for accommodation. From cheap hostels to stylish homestays and nice hotels, they've got it all!
View on Booking.com
El Cocuy National Park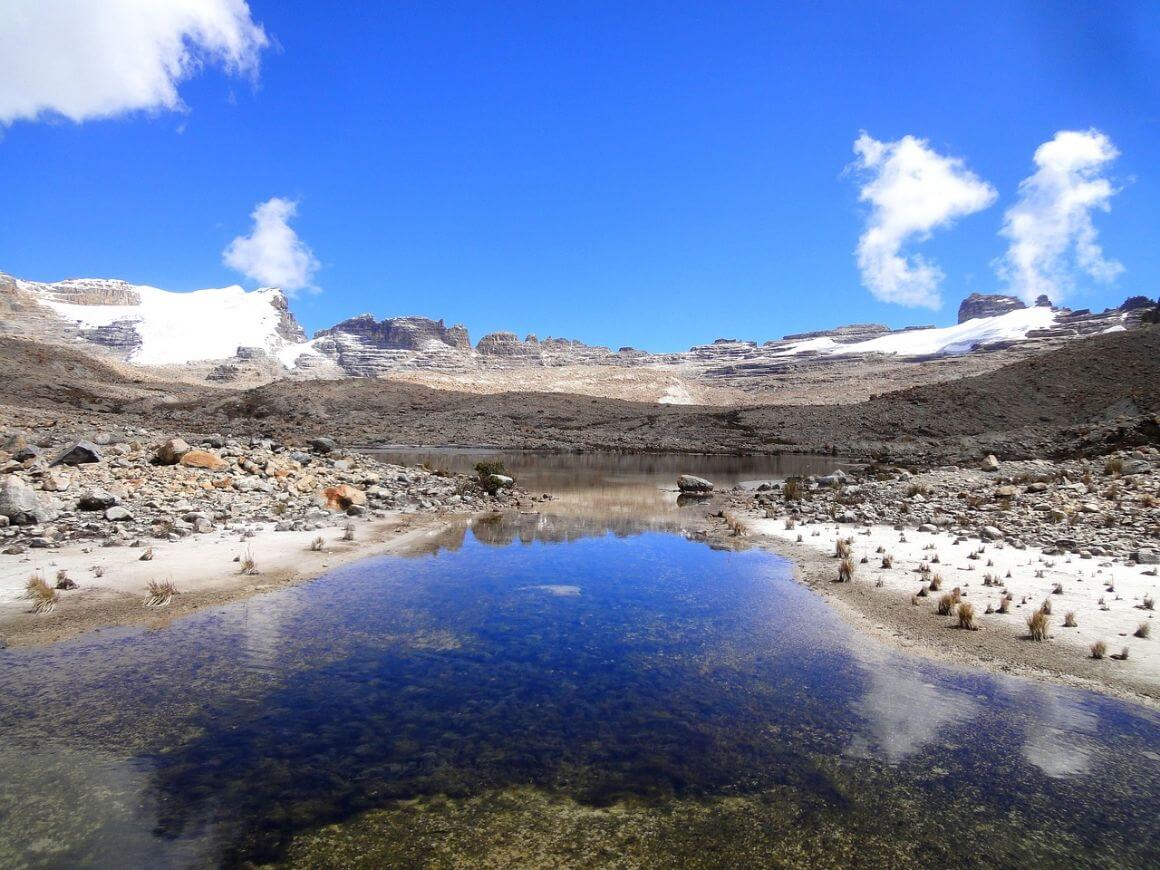 Size: 1181 sq mi
Location: Eastern ranges of the Andean Mountains
Entrance Fee: $15 for foreigners, $7 for nationals
Take in views of shrinking glaciers at El Cocuy national park in Colombia, located high in the Andes mountains near the villages of El Cocuy and Guican. Known locally as the 'land of the perpetual snow' by locals, this park houses important round glaciers that have been shrinking significantly over the years.
The park covers the Sierra Nevada del Cocuy mountain ranges, which feature 16 mountains and 25 snow-capped peaks at elevations reaching almost 18 thousand feet. The highest mountains include Concavo and Sirara at 17,000 feet and Ritacuba Blanco at 17,750 feet, which mountaineering experts regularly tackle with specialist equipment.
Like most national parks in Colombia, the best way to experience El Cocuy National Park is by foot, whether hiking, walking, or climbing the highest peaks of the incredible mountains. With over 150 glacier lagoons scattered throughout the park, you'll be rewarded with spectacular views on just about any trek through the mountains.
El Cocuy is a sacred place for the indigenous U'wa tribe, who have been living in the area for centuries before the land was even dedicated as a national park. Its cultural significance and natural beauty make it the perfect heritage site candidate to protect its natural heritage, and environment.
Take note that you'll need to enter the park with an expert guide, as well as purchase a rescue and assistance insurance package for the duration of your trip.
Where to Stay near El Cocuy National Park:
Located in the town of El Cocuy, just a short drive from the national park, Hostal El Caminante is a traditional Colombian homestay with a ton of character and charm. The hostel has a terrace and a shared kitchen, perfect for a long or short stay.
Rosario and San Bernardo Corals National Park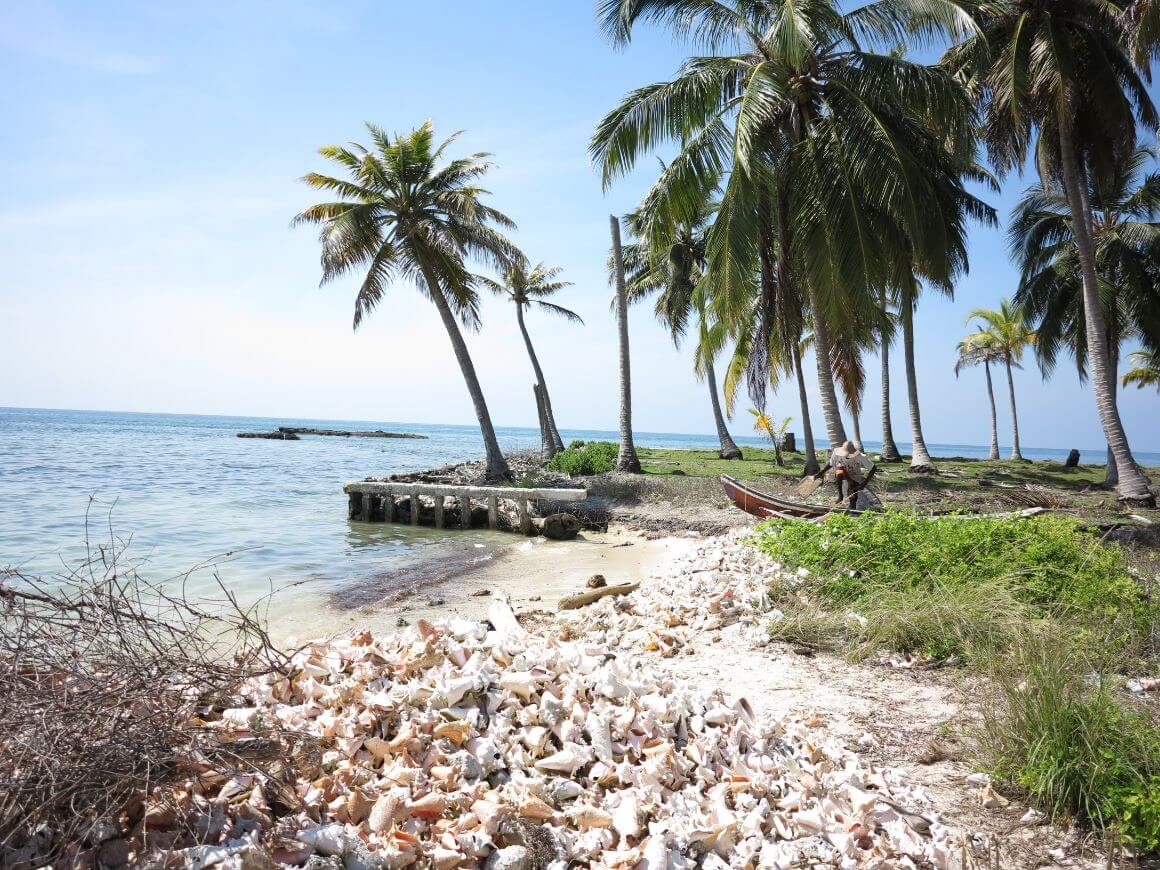 Size: 463 sq mi
Location: Caribbean
Entrance Fee: $2 for nationals
One of my favorite national parks in Colombia, Rosario, and San Bernardo Corals National Park sits about halfway between the city of Barranquilla and the Panama border in the Caribbean Sea. The park is located on an island known as Isla Tintipan, a tiny Caribbean island in the archipelago of San Bernardo.
As the only entirely underwater park in the country, Rosario and San Bernardo Corals National Park are one of three national parks with coral reefs on its territories (the other two being Tayrona and McBean Lagoon).
You can get to the park by boat from Cartagena on the mainland and spend a few nights at one of the all-inclusive resorts on the island. As the name suggests, this park is known for its colorful coral reefs, mangroves, and seagrass beds, creating a gorgeous adventure for scuba divers and snorkelers.
Over 200 species of fish, brightly colored crustaceans, and starfish thrive in crystal-clear waters, offering an entire world of underwater life to explore. The waters reach 30 meters deep at some spots, which makes for excellent scuba diving opportunities.
Its beauty and ease of access bring great crowds, making this one of the most visited national parks in the country.
Where to Stay near Rosario and San Bernardo Corals National Park:
For an exceptional beach vacation experience, Sal Si Puedes is a gorgeous resort on the beach of Tintipan Island. Surrounded by tropical palm trees and white sand beaches, you can't do much better than this spot for such an affordable price.
Chingaza National Park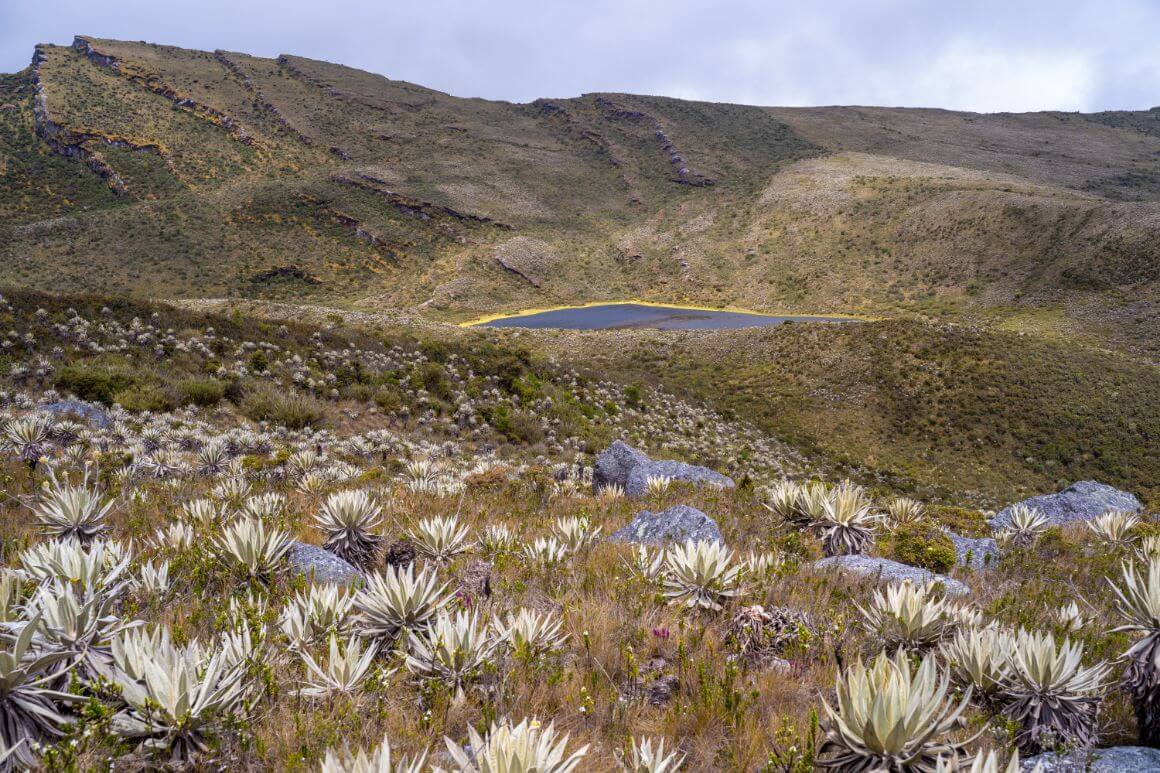 Size: 295 sq mi
Location: Eastern ranges of the Andean Mountains
Entrance Fee: $11 for foreigners, $3 for nationals
Conveniently close to the capital of Bogota, Chingaza National Park in Colombia is one of the country's biggest paramos, covering the villages of La Calera, Guasca, Fomeque, and San Juanito. A paramo ecosystem is usually found above the tree line on towering mountains and is known for bringing water from the sky down to land.
This park serves precisely that purpose and is responsible for up to 80% of Bogota's drinking water. With so much water in the area, there are over 40 lakes and various streams running through the park. The ecosystem is one to admire, and many visitors come to experience the power of nature and explore untouched lands.
The park is sometimes called 'the mountain of water' by locals, who benefit from its paramos ecosystem. While providing water for the country's biggest city, the park also packs a real punch when it comes to flora and fauna.
Chingaza is home to over 2000 species of endangered and endemic plants, including the colorful frailejon and a range of mosses, many of which have been growing in the park for hundreds of years.
Where to Stay near Chingaza National Park:
Located in Choachí in the Cundinamarca region, Escalera al Cielo Roto is a self-catering cabin built from natural wooden materials. The cottage with a garden view sits in a lush field surrounded by jungle flora and is the perfect spot for a family of four to call home near Chingaza National Park.
Is This the Best Daypack EVER???
Serranía de Chiribiquete National Park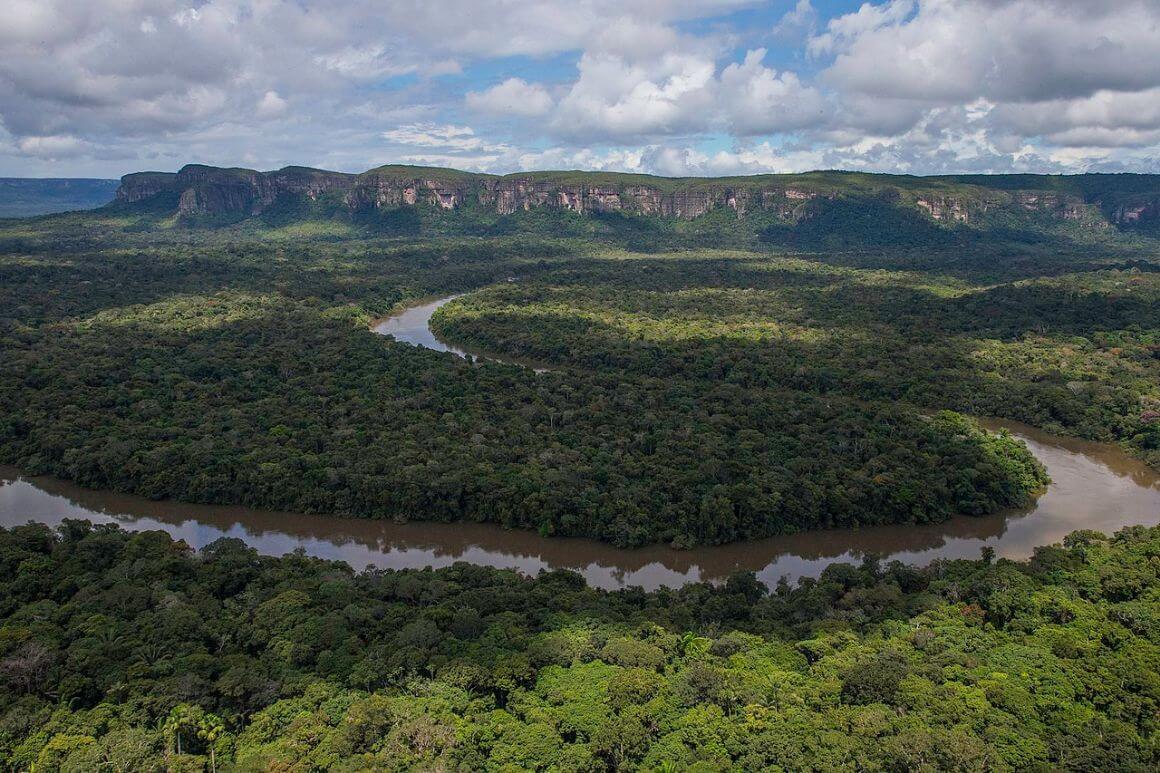 Size: 16479 sq mi
Location: Amazon
Entrance Fee: $11 for foreigners, $3 for nationals
The largest national park in Colombia, and the most extensive tropical rainforest in the world, Serrania de Chiribiquete National Park is packed with natural beauty and ancient history. The park stretches over 16 thousand square miles across the Serrania de Chiribiquete mountains and surrounding lowlands, which are mostly covered by tropical forests, savannahs, and rivers.
Established in 1989, the area is a UNESCO World Heritage Site, and its size has been expanded by the government multiple times. The park supports 30% of the Colombian Amazon's floral ecosystem, with around 1,800 plant species thriving in the mountains. You'll also find some of the tallest tropical trees in these moist forests, some reaching up to 130 feet in height.
Hundreds of species of butterflies, freshwater fish, amphibians, and reptiles call the park home, not to mention over 400 different bird species. The park also features spectacular tepuis, which are tabletop-like mountains that rise dramatically out of the dense forest.
But this expansive park is most well known for its diverse array of rock art, including thousands of pictographs made by ancient indigenous populations on the walls of around 60 caves and rock shelters. Some of these paintings date back to 20 thousand BCE and were produced until the 16th Century.
The paintings are believed to depict hunting scenes and ceremonial events and are still today used by five local tribes that remain entirely uncontactable.
Where to Stay near Serranía de Chiribiquete National Park:
Since there isn't any accommodation within this park, Hotel Quinto Nivel is a basic three-star hotel with all the amenities you could wish for during a short stay near the Colombian national park. The 24-hour reception will even organize private or group tours for you.
Cueva de los Guácharos National Park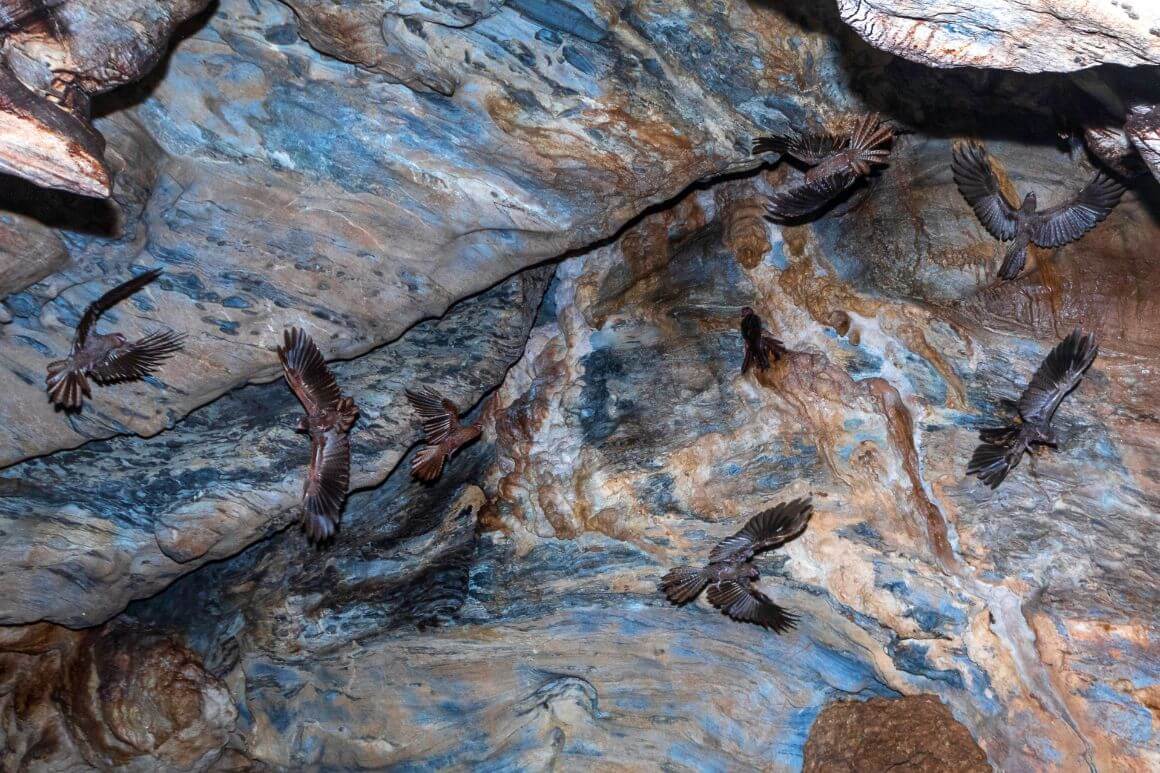 Size: 35 sq mi
Location: Eastern ranges of the Andean Mountains
Entrance Fee: $11 for foreigners, $3 for nationals
Not only is Cuevo de Los Guacharos the oldest national park in the country, but it's also one of the smallest. It sits on the western face of Colombia's eastern Andean Range and was established to protect the paramo ecosystem and cloud forest supported by its high altitude.
It is named after the guacharo bird, which hides in dark caves during the day and ventures into the park at night to find food. Similar to bats, they use echolocation to hunt. Located between the Andes and the Amazon, you can experience two entirely different ecosystems within a small land area at Cuevo de Los Guacharos.
The park is most famous for its unique cave formations, which have been carved out of the mountain by centuries worth of rivers and waterfall flow. Clad with moss and tropical flora, many of these damp areas are so hard to access they remain entirely unvisited by the human population.
Packed with biodiversity and a famous producer of natural water, it's no wonder this national park in Colombia is protected as a UNESCO Biosphere Reserve. Cueva de Los Guácharos is also home to some of Colombia's last remaining oak forests.
Where to Stay near Cueva de los Guácharos National Park:
You won't find a better spot than Casa San Agustin just north of the park. Set between the trees in a forested region of Huila, this three-bedroom house is designed in an ultra-modern industrial style with eclectic interiors.
Final Thoughts
Colombia packs everything from tropical Caribbean coral reefs to sky-high glaciers to dense jungles into its natural parks. With such a diverse landscape, it's no surprise that these parks foster a considerable portion of the world's flora and fauna biodiversity.
The country's park system is young yet vast, with the first park only being officially preserved in 1960. Today, the parks reach 65 square miles of the country, covering about 14% of Colombia's total land area.
My favorite park is the Rosario and San Bernardo Corals National Park in Colombia's Caribbean Sea. There can't be too many national parks where you can enjoy a beach holiday on the same tiny tropical island as some of the world's top coral reefs.
---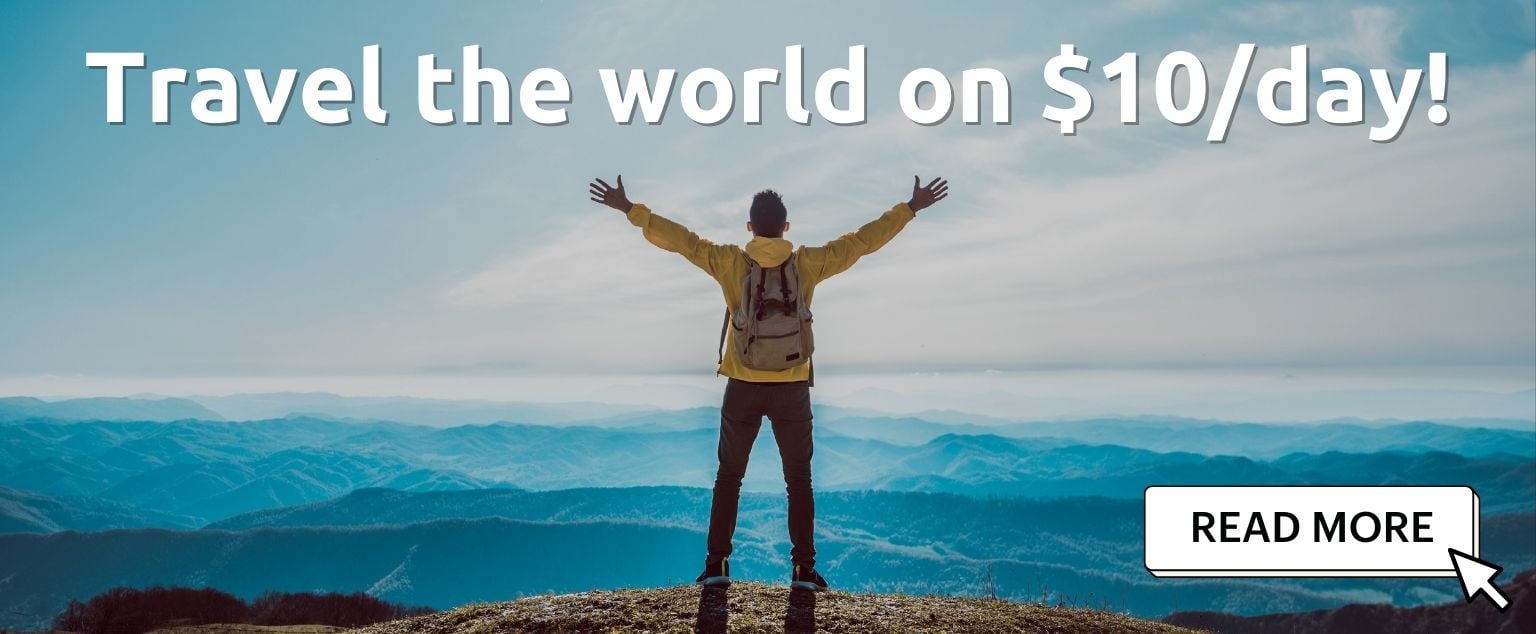 And for transparency's sake, please know that some of the links in our content are affiliate links. That means that if you book your accommodation, buy your gear, or sort your insurance through our link, we earn a small commission (at no extra cost to you). That said, we only link to the gear we trust and never recommend services we don't believe are up to scratch. Again, thank you!