Ibiza, Spain is known as one of the most enticing "party capitals" of the world. Party revelers in their thousands make their way to its shores each and every year in search of the best festivities around.
With a reputation that ranks its clubs, bars and Ibiza festivals as some of the best in the world, you might be wondering what else there is to do here, besides partying? Well, in actual fact, there's plenty
Ibiza is home to some of the region's most inspiring natural landscapes and has a wide selection of pristine beaches to choose from. It also has a rich history dating back to 654 BC when it was a thriving port and cultural center.
With a UNESCO World Heritage status and cultural influences from different ethnic groups, there's a whole lot more that this island has in store than just booze and bass!
Enjoy the epic island of Ibiza, Spain with our diversified list of things to do while you're here!
If you're not quite sure what to do in Ibiza, here's a list of our top things to explore.
Zooming through the historically rich island of Ibiza on a bike is a great way to see the island at your own pace. Retrace the inception of this port island and learn about its most important landmarks and periods in history.
Make your way from Parc de la Pau's seafront to the necropolis of Portal Nou. On this route you'll get to see most of the islands well know icons from the comfort of your saddle, it'll help you map out parts of your itinerary for the duration of your trip.
If you've ever wondered if there's more to this gorgeous island, hire a local guide to join you on your tour, and scratch beneath the surface with some local know-how.
2. Explore the Can Marçà Caves
If you'd like to take a break from the hustle and bustle on the island for a different type of adventure, make your way to these expansive caves that were once used by smugglers to store contraband. Don't worry though, the hooligans have long since moved on, and these caves are now open and safe for the public to explore.
The caves will give you a different perspective on Ibiza. They also boast a water and light show at the center with interesting colors and illusions.
Here, you can also purchase lovely souvenirs for keepsakes for yourself or for those back at home. These caves are one of the best things to do in Ibiza, Spain.
For more Places to Stay, check out our full Ibiza Neighborhood Guide!
3. Bargain Hunt at the Hippy Market
One of the most famous places on the island of Ibiza is the Hippy Market. This market is a definite must-do if you're a fan of bargain hunting and negotiating. The market is lined with numerous stalls that show of a selection of locally-produced wares, as well as stalls that cater to adventurous taste buds. The kids will also be easily entertained by its family-friendly setup with lots to do.
The market is open every Wednesday, from April to August when the weather is at its best.
4. Enjoy the Iconic Las Salinas Area
Las Salinas is a regional icon where golden sands and blue waters abound.. This area is known to be one of the most picturesque places to visit in Ibiza and it has also been declared as a UNESCO World Heritage site.
For a full day out in the sun make your way to this captivating area early, you'll find a lot to keep you occupied: from water sports, to beach games and funky bars. Appreciate the beauty of the iconic salt flats and take in some of the most stunning beach views around.
There are also a number of bars and restaurants that cater to all budgets where you can enjoy a refreshing drink or a delicious meal.
San Antonio is one of the top bays in Ibiza and it's a great place to do some snorkeling. The inviting waters at San Antonio Bay will let you discover a whole new world under the sea.
Snorkeling is one of the best things to do in San Antonio because this bay offers a very conducive environment to do so.
Besides the beautiful marine life, you'll also get to see natural reefs and caves along the way. Depending on your preference, you can choose to go on a morning or afternoon excursion while you're here.
6. Ride On the Slingshot Ibiza Amusement Park
If you're looking for a different kind of thrill besides the usual party offerings, make your way to the Slingshot Ibiza Amusement Park. Take a ride on this life-sized slingshot that will make you feel like you've been thrown into a different dimension.
You'll find a selection of bars, restaurants and other things to explore around this amusement park alongside the usual fairground trappings.
This ride certainly isn't for the faint-hearted, will you have the guts to try it out?
If you're looking for the unusual Ibiza tourist attractions, here are our top picks of things to do.
Escape the party scene with a group of friends, family or even just complete strangers as you to try to solve these elaborate puzzles. Combine all your skillset to unlock the different challenges within the set timeframe.
Although the Escape Room is a global franchise, it has been modified to fit Ibiza's context. There are different challenges to choose from at this particular establishment, themed after different things on the island. It's also a great way to get to know each other and bond over a shared challenge.
This sculpture that bears a resemblance to Stonehenge is set near the Cala Llentia beach. The "Time and Space" monument which has been aptly named is actually a set of 13 columns lined in a similar fashion.
Although it's still unclear what this sculpture is meant to represent, many have concluded that it must've been used for multiple purposes. These purposes include being a signal for UFO, a sundial and even a compass for directional use.
This unique monument is a definite must-visit if you're looking to explore something different while in Ibiza.
This 400m high rocky outcrop has been a fixture of local myths and legends for centuries. Given that it's the thirds most magnetically attractive spot on earth, it's no wonder that it captivated the minds of the island's ancient inhabitants.
The island of Es Vedra forms a big part of Ibiza's urban legends and myths. It's also one of the best places to watch the sunset after a long day. To catch this unmatched sunset with a beautiful spot to sit, make sure you make your way here at least an hour beforehand as it's a popular sight.
Even when you do arrive on time, you'll still need to walk a 10-15 minute long distance to find the perfect viewing spot. Get dropped off closer to the entrance so your walk here isn't too tedious.
This is also a great area to find yoga retreats in Spain.
Safety in Ibiza
Although Ibiza is regarded as a relatively safe destination for tourists, it's always good to be vigilant in a foreign country.
The best way to avoid any incidents of crime is to keep your valuables safe and out of view. There are incidents of petty theft that occur in the area and these mainly occur with unattended items. Rather leave your most prized possessions at your hotel or place of residence if it's safer to do so.
Make sure to keep your bag close to you if you find yourself in a crowded place where you could easily get mugged or pickpocketed. There's also a level of drug use in the area so do be wary of getting spiked when you're out. We'd also advise that you also get some good travel insurance.
It's always good to take all the extra measures around as an Ibiza tourist, even when they might not seem necessary. Check out our roundup of the best travel insurance.
If you're looking for fun things to do in the nighttime, here are our favorite picks of Ibiza nightlife.
10. Paint the Town Red at Amnesia
With a popular reputation of being one of the biggest party capitals in the world, it's only fitting that you explore some of the party scenes on offer. In this case, it's at the highly-rated Amnesia Ibiza.
This establishment has all the outlandish features you'd expect from a top-notch party venue. Enjoy a fun night out filled with theatrics, confetti, and entertaining performers!
This club hosts some of the biggest parties throughout the year including Elrow with a number of headlining acts. It's open during the warmer seasons of the year and closes when the weather takes a turn. If you're a party animal then Ibiza is one of the hottest destinations in August.
Watch the sunset in style on this paddleboard adventure. Not only are the views from the board surrounded by the glistening waters breathtaking, but they are extremely relaxing as well.
There's not a better way to work through the pain of an island hangover than lolling in the waves. Grab a board and get out there in time to watch the sun melt into the glistening waters. This is a great way for couples to sneak in some alone time too.
The sunset paddleboard activity is one of the top things to do in the nighttime. It's also one of the best ways to enjoy a workout with a twist.
12. Dining at Sa Calma
If you're looking for local food with a view, Sa Calma is one of the best bets around. It offers an incredible view of the historic Dalt Vila old town and the glistening waters that surround it.
Your dining experience begins the moment you walk into this establishment framed by natural landscapes and boats at sea, where you'll be treated to a banquet of Mediterranean delights
This restaurant is also not too pricey, even with its prime location. So, you can dine in peace without having to worry about breaking the bank.
Looking for a specific place to stay? These are our highest recommendations for places to stay in Ibiza.
Amistat Island Hostel Ibiza is one of the only hostels in Ibiza and offers private rooms as well as single beds in mixed or female-only dormitory rooms. The hostel offers a free Wifi connection and has a nice terrace where you can relax or get some work done. This is the best place to stay in Ibiza for solo travellers who want to meet new people.
You'll find this penthouse style home in the heart of Ibiza with plenty of amenities to accommodate a couple with 3 different dining spaces and an open balcony. It's a magical place near the water and the city with nightlife excitement. You'll be sharing the area, so you get the luxury of meeting new people and getting tips on where to go and what to see during your stay!
Best Budget Hotel in Ibiza: Hotel Orosol
The Hotel Orosol is located in San Antonio, within walking distance to the beach. Its spacious rooms feature air conditioning, a private bathroom, a flat screen TV and a private balcony. The hotel is spotless and offers the possibility of getting connecting rooms if you are travelling with kids.
The Hotel Anfora is located steps away for Es Canar beached boasts several swimming pools, terraces, and an outdoor spa. The rooms in the hotel are modern and spacious and feature air conditioning and a private bathroom. Some rooms have a private balcony and a free Wifi connection is provided to all guests.
You're on an island paradise in the middle of the mediterranian, there's impeciable sunsets, gorgeous beaches, and secluded coves. Romance is not going to be a problem, it permates island life. We've sifted thrugh the pile and picked some highlight for you and your partenr to enjoy.
Take in the old town charm of the beautifully perched Dalt Vila together. Get lost in the picture-perfect scenery surrounded by narrow walkways and beautifully rested houses with small colorful detailing.
You'll find heaps of hidden gems while you admire the beauty of the century-old walls and impeccable views of the island. You can also decide along the way if you'd like to dine at a medieval castle or watch movies at the open-air cinema in the center of it all.
14. Relax at the Hanging Waterfalls
Create your own couple goals with a relaxing day out at the hanging waterfalls where most go to relax. This spa is hidden all the way in the far North of Ibiza and is one of the most breathtaking activities around.
Replenish your bodies with some pampering and reconnect while you're at it. Although it's one of the priceier activities on this list, this experience will definitely lingering in your memories for a long time.
It's also one of the best places to see in Ibiza if you're looking to escape the crowds and spend some time enjoying your loved ones company.
Who says you have to pay to have a good time? This island paradise has a bounty of exciting and memorable experiences that won't dent your wallet or unbalance your budget. Here are exciting free things to do while you're in Ibiza.
15. Watch the Cala Benirrás Drumming Ceremony
This weekly drumming ritual is a poetic ode to the sunset near the beautiful shores of Cala Benirrás. Dance to the rhythm of the beat as the sun lights your way.
You can easily decide to spend a full day in this area with a range of other things to do. These include setting base at one of the beach clubs or soaking in the calming waters.
The drumming event happens every Sunday and is one of the best free things to do in Ibiza.
This contemporary art museum is completely free to enter. It's built up in an old fortress and has some beautiful authentic art pieces on display.
It's also known for its highly interactive works and attentive staff who are more than willing to answer some of the interesting questions surrounding some of the exhibitions. This museum is open all year long except on Monday's. It's one of the best places to go in Ibiza throughout the seasons. What's even better is it's all at no cost to you.
How about taking the day off to laze around the beach for free. This beach is enjoyed by locals and tourists alike for its relaxed and unassuming feeling.
It's one of Ibiza's hidden gems and has a couple of restaurants where you can get some delicious or refreshing treats.
While you're here, make use of some of the different facilities on offer including hiring loungers and umbrellas. Enjoy the turquoise waters, sunbathe or read a book with no qualms.
Books to Read in Ibiza
Here are some of my favorite books books to read in Spain:
Lonely Planet: Spain – Comprehensive travel guide book for travelling in Spain
Ghosts of Spain: Travels Through Spain and Its Silent Past – Francisco Franco, the dictator who ruled Spain until his death in 1975, is long gone. But the ghosts of the Fascist era still haunt the country.
The Alchemist – The story of how universe can help you to achieve goals that you really want to fight for. The main character is a young shepherd from Spain who decides travel to Egypt.
The kids just want to have fun. Here are a few family-friendly places to go while you're in Ibiza.
18. Explore the Las Dalias Market
Take the whole family along to the Las Dalias market in search of some local products. This is one of the oldest markets in Ibiza. While you're here enjoy some of the family-friendly activities including face-painting and indulging in some of the local food.
There are also live performances to enjoy at this market.. It's a year-round fixture, however, times and dates may vary in the wintertime.
The Las Dalias market is one of the best places to visit in Ibiza for a fun day out with the kids.
19. Splash Around the Aguamar Waterpark Ibiza
For a fun-filled day out in the sun, grab the kids and make your way to the Aguamar Waterpark Ibiza. This park has a wide range of water features available for all age groups.
Join the youngsters as they enjoy the different water sports and activities dotted around the park. There are also a number of picnic spots where you can bring your own food to enjoy.
You can plan your whole day around all the different facilities which make it very easy to spend a full day here.
There's so much to do on this island. Here are some of the other unmissable fun things to do while you're here.
20. Beach Hopping to Cala Bassa and Cala Conta
There's nothing quite like beach hopping on one of the most beautiful Mediterranean islands around. Take this opportunity while you're here to enjoy some of the most beautiful beaches in the region.
From Cala Bassa, where you can sunbathe with views of the most crystal clear waters, to Cala Conta, where you can enjoy delicious food with a drink in hand. Meet some people on board the ship and enjoy the best of the coastline of Ibiza. This is one of those unmissable things to do while you're here.
Enjoy a different side of Ibiza by indulging in a wine tour on a charming vineyard. What's even more interesting about this particular winery is that it also has a selection of organic wines on offer.
This vineyard is also one of the biggest wine producers in Ibiza. It has a wide selection of wines, olive oils and liquors that might see you adding to your collection.
The Can Rich de Buscastell Winery is one of the best wineries around.
22. Party Around O Beach Club
If you'd like to see how Ibiza earned its far-reaching global reputation, O Beach is one of the best places to see how.
This beach area is one of the most happening areas in Ibiza with an exciting and entertaining club located right by the shore. The music is modern and fun and so are the people!
If you want to experience Ibiza for what it is, this beach club is one of the best spots to do just that.
23. Get Fit in Ibiza
Ibiza has several hiking trails that are perfectly in-line with different fitness levels. Some of the more popular hikes include heading to Ibiza's own version of "Atlantis, The Lost City," and Es Canar to Sant Carles.
The best thing about hiking in Ibiza is that it's completely free. Just make sure you wear some comfortable shoes and have a bottle of water to stay hydrated along the way.
With its many scenic routes, hiking is one of our favorite things to do while your here.
If you're looking to do something out of the ordinary on a lovely day trip, here's a list of our favorite day trips around.
Explore S'Espalmador
This incredibly placed island is one of the best day excursions to enjoy while you're in Ibiza. With its white sandy beaches, clear turquoise waters that are bordering on blue and unbelievable views onshore, S'Espalamador is a complete wonder of the world!
Take advantage of the crystal clear waters and bring along your snorkeling gear for an unbelievable underwater adventure.
This excursion is a definite must-do while you're in Ibiza. It's one of the most unique things you can do while you're here. Although it's well suited for all types of age groups, those that enjoy being in the water will enjoy it the most.
Make your way to one of the closest islands to Ibiza on a 2-hour ferry for a day trip or for an overnight stay.
On this island, you can indulge in a range of things to do including taking in the rich history with a guide or exploring the detailed surroundings on your own. If history isn't something that piques your interest, you can spend your day on the beach. Or go on a delicious gastronomical journey sampling food from the numerous restaurants around.
Sailing to Palma is definitely one of the fun things you can do while you're in Ibiza. It's well-suited for families, couples and solo travelers alike because it has a diverse set of things to explore.
If you'd like to spend 3 days or more in Ibiza, here's how you can map out your itinerary with some of our favorite things to do.
Day 1 – Soak in the History of Ibiza
Zoom through the streets of Ibiza by bike as you learn about the different monuments within its surrounds. Once your done zooming around and learning about the history, make a pitstop at one of the more iconic areas – Dalt Vila.
Dalt Vila is Ibiza's old town and a great place to take a more relaxed walk. Here, you are bound to find some hidden gems.
Once the hunger pangs start ringing, make your way across the old town on foot or by car. This side of town offers a different perspective of the old town. Dine at Sa Calma with its sprawling views.
Enjoy your first day in Ibiza, finding your bearings and getting to know what it's all about.
Day 2 – Enjoy the Sun while Pushing Your Heart rate
If you're looking for a day out in the sun enjoying some clean fun, start your day off at the Slingshot Ibiza Amusement Park. This is where you can get a clean shot of an adrenaline rush.
If that adrenaline rush is not enough, you can make your way to the Aguamar Waterpark where there are a lot of water slides on offer. Whether you decide to do these activities by yourself, with your partner or with the kids you'll be guaranteed some good fun.
Both these amusement parks have a range of food options to choose from in case you get hungry at some point during your stay. These are some of the best fun things to do when you visit Ibiza.
Day 3 – Go Beach Hopping
The best days in Ibiza are spent beach hopping. Start off by making your way from Cala Bassa to Cala Conta where you can sunbathe and relax.
Then it's time to turn it up a bit at the exciting O Beach Club where the party goes from the day time all the way through the night. Before turning it up, you can enjoy some drinks while you watch the sunset in the distance.
With over 50 beaches to choose from in Ibiza, you are spoilt for choice! Beach hopping is suitable for different age groups. However, some beaches are more suitable than others.
The party beaches and clubs won't allow children, especially at night. So, make sure to find out what the different rules are at each establishment before you go.
Don't forget your travel insurance for Ibiza
World Nomads' mission is to support and encourage travellers to explore their boundaries. They offer simple & flexible travel insurance, and safety advice to help you travel confidently.
They've been doing it since 2002 – protecting, connecting, and inspiring independent travellers just like you.
Get a quote below or read our in-depth review!
World Nomads provides travel insurance for travelers in over 100 countries. As an affiliate, we receive a fee when you get a quote from World Nomads using this link. We do not represent World Nomads. This is information only and not a recommendation to buy travel insurance.
Here are some quick answers to common questions about what to do and see in Ibiza.
Although Ibiza has a reputation of being one of the best party capitals in the world, the island certainly has alot more to offer than just booze and beaches.
Whether you're looking to visit this booming island by yourself or with your family, you'll have a wide selection of things to choose from. Make the most out of your stay by immersing yourself in the culture and the way of life.
Ibiza island is definitely one of those destinations you need to see at least once in your lifetime. Take your time to savor all the different experiences and enjoy it to the fullest!
---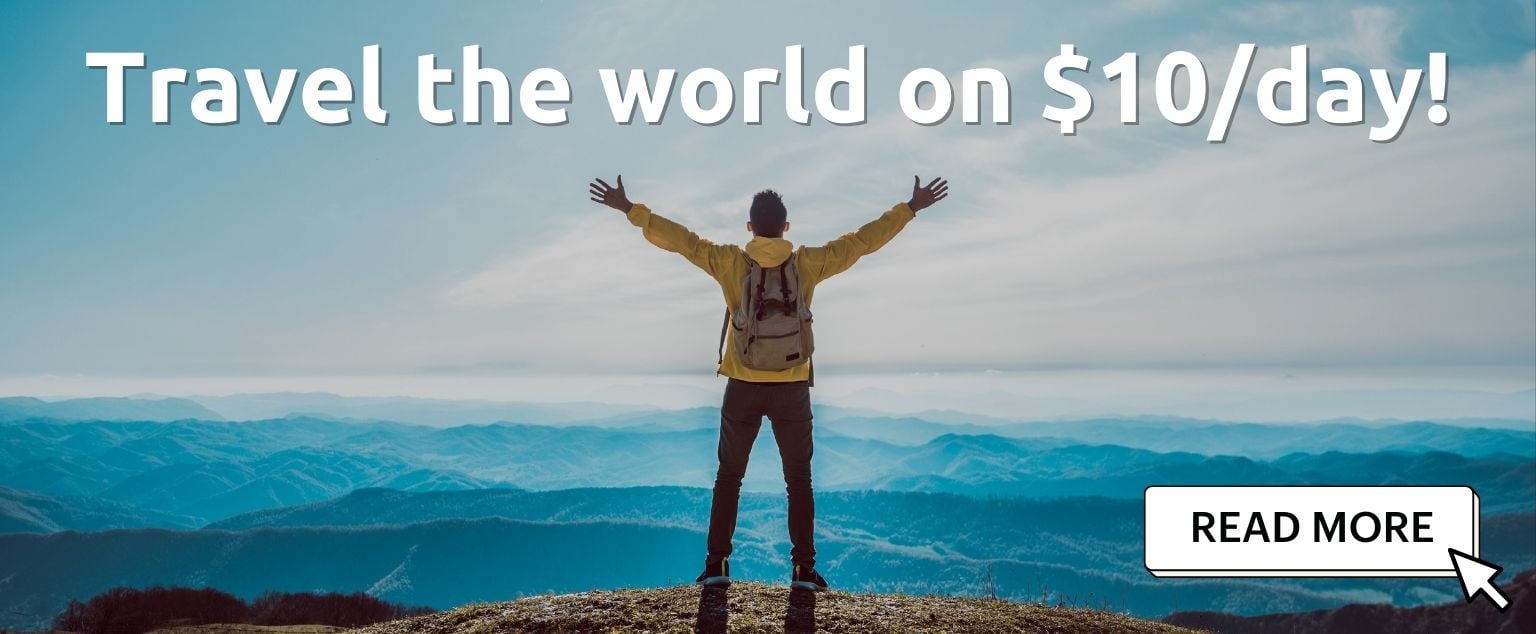 And for transparency's sake, please know that some of the links in our content are affiliate links. That means that if you book your accommodation, buy your gear, or sort your insurance through our link, we earn a small commission (at no extra cost to you). That said, we only link to the gear we trust and never recommend services we don't believe are up to scratch. Again, thank you!