Once August rolls around, it's time for summer vacation across the world. The time of year that families jet off on far-flung getaways and local holidays alike, making the most of time off – and the good weather.
But, if you're wondering where you should be jetting off to in August, you've come to the right place. We've put together this list of some truly amazing places to travel in August to give you some travel inspo, while you organize the summer trip of a lifetime.
It may be the time of year that everyone goes on vacation, so we've searched out spots that are less visited as well as tourist magnets – it really depends what you fancy!
From beach destinations, to mild Pacific Island adventures, you'll find festivals galore, cities buzzing with life and even some awe-inspiring nature to behold. These are some of the best places to visit in August!
The Best Places to Visit in August
So, you're looking for somewhere awesome to visit for that time you booked off in August, and you're not sure where to start. Not to worry, our list has a bunch of dreamy destinations! Check them out.
Outer Banks in August
Don't worry, visiting Outer Banks isn't anything like the Netflix series. Well, maybe just a little bit. It's chock-full of beautiful beaches, state parks and diving sites, so when the weather gets warm it understandably becomes one of the best places to travel in August. 
This month is, obviously, peak season for holiday makers. Average temperatures hover around 27°C, with humidity at 80%, making it feel pretty hot and steamy all round. August is also when the sea gets to its warmest, around 27°C. And, there's plenty of hours of sunshine daily to fit in a ton of activities!
Get ready to be busy with events. New World Festival of the Arts in Downtown Manteo features exhibitions of regional artwork. If you're more into family fun, try out the Outer Banks Pirate Festival, which even features a pirate school.
Beer fans should head to the Whalehead Wednesdays Wine Festival. Don't let the name fool you, it's a beer haven.
Let's not forget the WRV Outer Banks Pro, a popular surfing competition at Jennette's Pier. And, for something to cool you down, there's even an Outer Banks Watermelon Festival, complete with watermelon-themed, everything!
If you want something cosy and close to the beach, check out First Colony Inn. Here you'll find an old-fashioned but welcoming feel.

Do You Want to Travel FOREVER??
Pop your email in below to get a FREE copy of 'How to Travel the World on $10 a Day!'.
Bali in August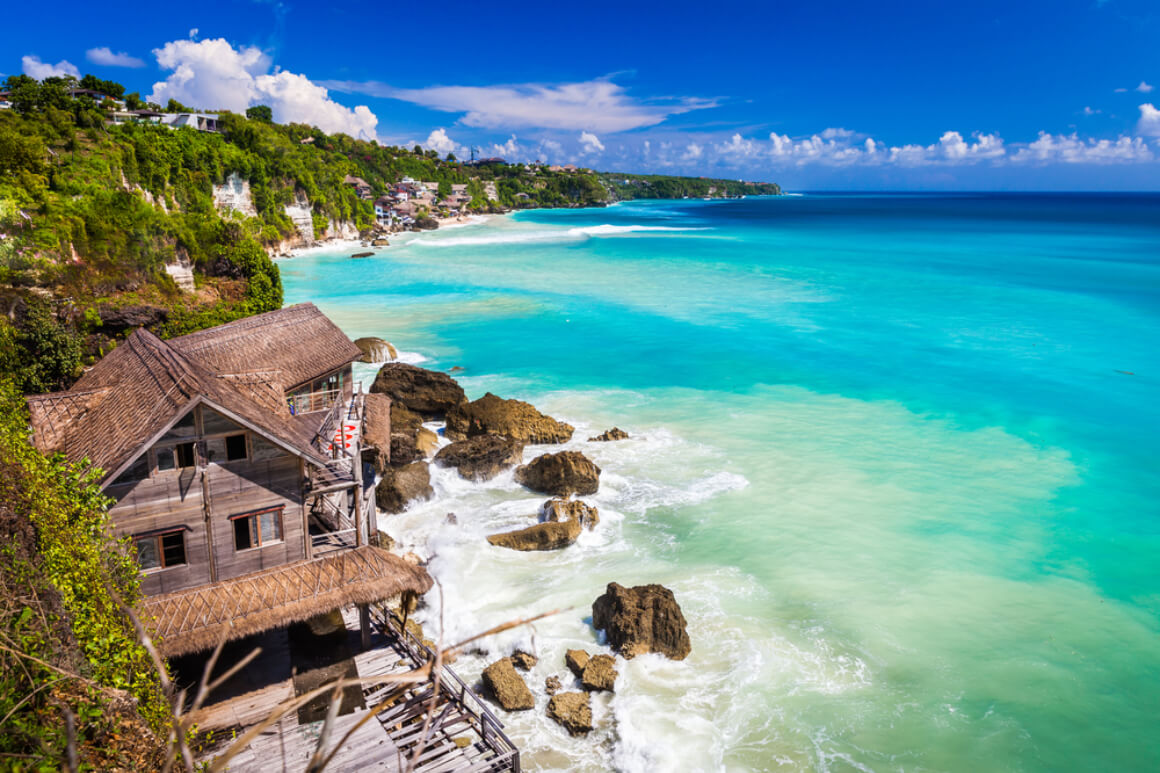 Bali has beautiful weather all year round, and August is no different. Serving up a big helping of spectacular sunshine, with long days and clear skies, it's easily one of the best places to visit in August. You literally can't go wrong!
August is the island's least rainy month, which makes beach days one hell of an option this time of year! Temperatures level out at an average of 27°C, but highs of over 30 are pretty common. Sea temperatures are a delightful 27°C. 
It's summer vacation season for many countries around the world, and it's a pretty popular time to visit Bali. Accommodation prices can be fairly high in the summer, and it can be busy, but it's worth the trip in August. There are a whole load of events and festivals going on to keep you entertained. That's if you can drag yourself away from the beach.
If you want to learn to surf, find yourself one of the beach-side schools and hop on a board – it's a good time for beginners. The lack of rain also makes hiking pretty awesome this time of year, too.
Get away from the crowds and get totally blissed out in Ubud. It's surrounded by nature, there's a pool, and the rooms are stylish. What more do you need?
Greece in August
Greece is hot in August! It is also super busy, being peak summer vacation season and all. The hotels are expensive and flights can be pricey, too. Doesn't sound like one of the best places to travel in August, right?
However, there's a reason it's popular. You're pretty much guaranteed sunshine, an amazing buzzy atmosphere, open restaurants and some glorious beaches on some pretty dang glorious islands in the Aegean.
Temperatures do vary across the Mediterranean nation, but on the whole expect an average of 33°C. It can get hotter, it can be cooler, but generally: it's scorching. One bonus is that it's not humid, it's more of a dry Mediterranean heat.
Why visit Greece in August? Athens is way too hot for sightseeing, and forget about Delphi and Meteora – traipsing around on the mainland is not fun this time of year. But if you are in Athens in August, there's a load of free performances taking place throughout the month at venues including the Acropolis, which is pretty cool.
Other festivals abound – there's the Aegina International Music Festival, which sees classical music hosted on the island of Aegina for a month. Assumption is a big deal for the Greek Orthodox. The festival is celebrated on August 15th across the country – but Tinos goes particularly hard.
Where to Stay in Greece – Galaxy Hotel
Head to the Aegean island of Naxos and stay in a traditional Cycladic building with an octagonal pool and hip, modern rooms – all right next to the beach.
Italy in August
Much like Greece, Italy in August is all kinds of hot. It's peak summer and can sometimes seem like the whole of Europe has decided to visit. Though a time for mass vacations, Italy is still one of the best places to visit in August. 
Even though it's hot, who can say that they honestly like strolling around a historic city on a miserable day? So, a visit to Rome is definitely on the cards, with average temperatures usually in the mid-20s and upwards. Further north it's cooler, averaging out at around 25°C, while in south 30°C and higher is the norm.
Once again, August 15th is a big celebration! It's called Ferragosto, and though it's linked to Assumption on the Catholic calendar, it also has roots further back in ancient Roman festivals. For a bit of glitz and glam in Venice, head to the city's international film festival at the Lido.
There's plenty of places to escape the crowds and the cities. The Dolomites in northeast Italy make for a breath of fresh air near the Swiss border – it's prime hiking country round there, too. Or if you want a far-flung beach destination, head to Sardinia's La Maddalena, with tons of remote-feeling beaches.
Where better to start your Italian odyssey than the Sardinian city of Cagliari? This hotel has it all: clean rooms, sea views, beach access, a bar, and a garden. Sorted.
Fiji in August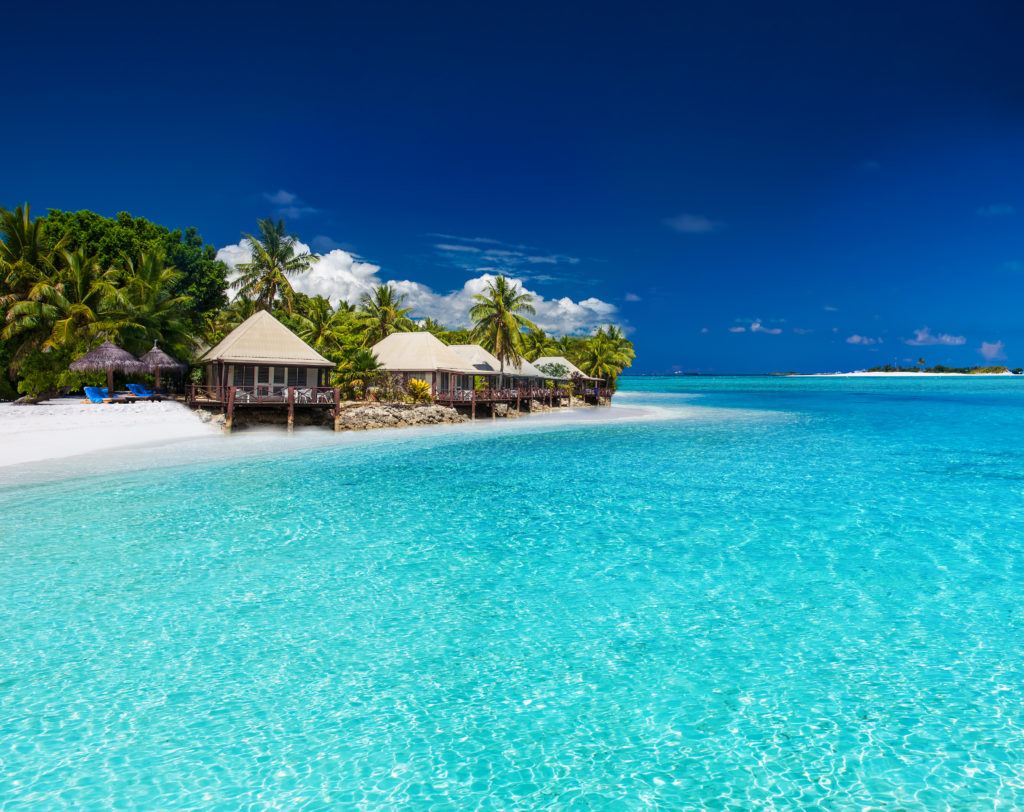 If there was ever an interesting Pacific island destination to fulfil your dreams, Fiji is the one. And, in August it's as good as ever. This month sees the island nation basking in the middle of its dry season goodness. That means barely any rain, clear skies and decent temperatures. It's also not too humid, which is a plus.
Temperatures hover around an average high of 26°C, so it never gets too hot. It's ideal for everything from hiking and island hopping, to lazing on the beach. No wonder it's one of the best places to travel in August.
Nights are about 19°C, so it's nice and cool, the sea temperature is around 25°C. There's a low risk of typhoons – it's pretty much perfect. 
Of course, everyone else thinks it's perfect, too. It's a popular time of year, so you should definitely book flights and look at where to stay in Fiji way in advance.
An August trip means you can hit up the Hibiscus Festival. Taking place over nine days in Suva, expect live music, food stalls and the crowning of "Miss Hibiscus" (obviously). Another must-see is the South Indian Firewalking Festival, held in early August. This sees Hindu devotees at Mariama Temple literally walk across hot coals to show their faith.
As the name implies, this place is right on its own little beach on Vanua Levu. It's a super relaxing place, with tons of activities to get involved with. Bonus: It's got a pool with a swim-up bar.
Estonia in August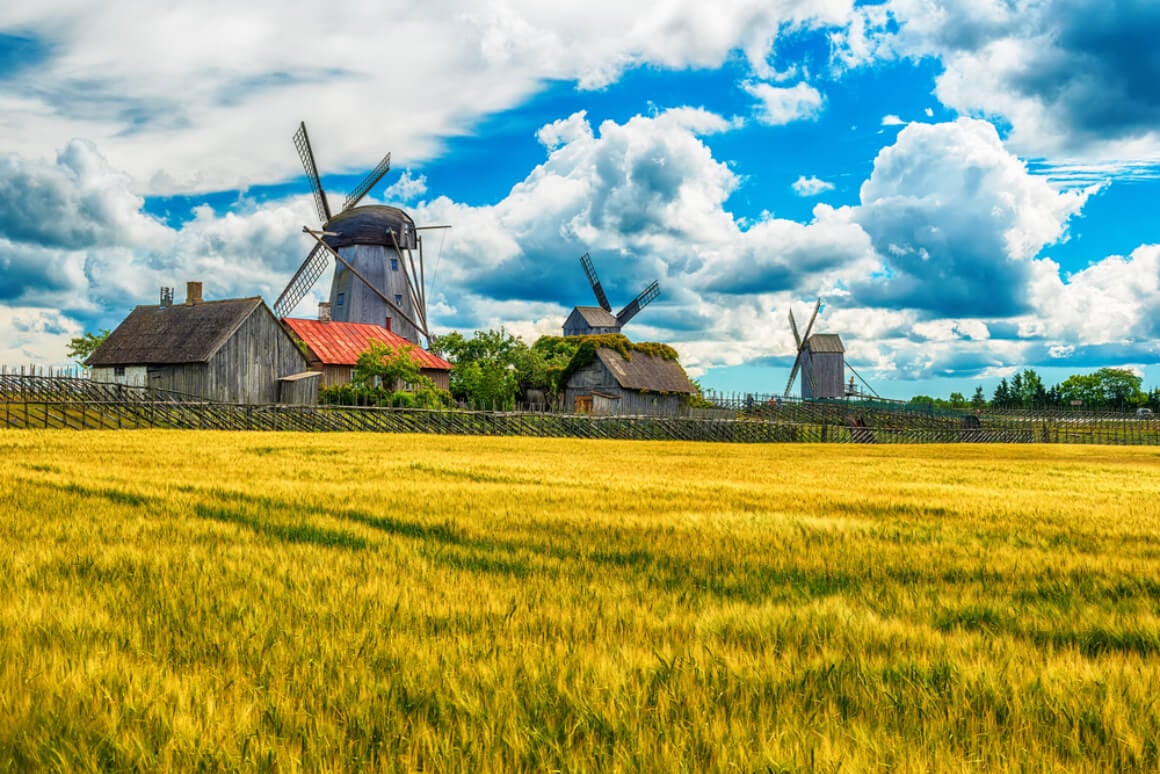 You may be wondering why Estonia is on this list of best places to visit in August, but hold your horses if you're skeptical. August is the peak month for visiting Estonia. For one thing, you can expect balmy temperatures: it's the second-warmest month of the year.
The average daytime temperatures are 22°C, while nights can fall to around 12°C. Ok, so it's not exactly the Med, but while it's not exactly hot hot, the temperatures make exploring the interesting towns of this Baltic nation – and getting out to explore nature – a definite option.
The one thing you'll need to prepare for is the rain. Yeah, I know – not ideal. Just take your waterproof gear and you'll be fine. The events more than make up for it!
Estonia's summer roster is full of festivals and fun-filled happenings. Try Tallinn Old Town Days, where the historic streets come alive with live music, exhibitions and other performances. Or Night Song Festival Free Estonia on August 20th, which is a communal sing-along marking the country's independence.
But perhaps most culturally relevant of all is the Night of Ancient Lights on August 28th, which sees beaches along the Baltic coast lit up with a string of bonfires and local merry-making.
Stylish and smack bang in the capital's historic centre, it's the perfect base for exploring everything there is to offer in Tallinn. There's even a sauna.
Is This the Best Travel Pack EVER???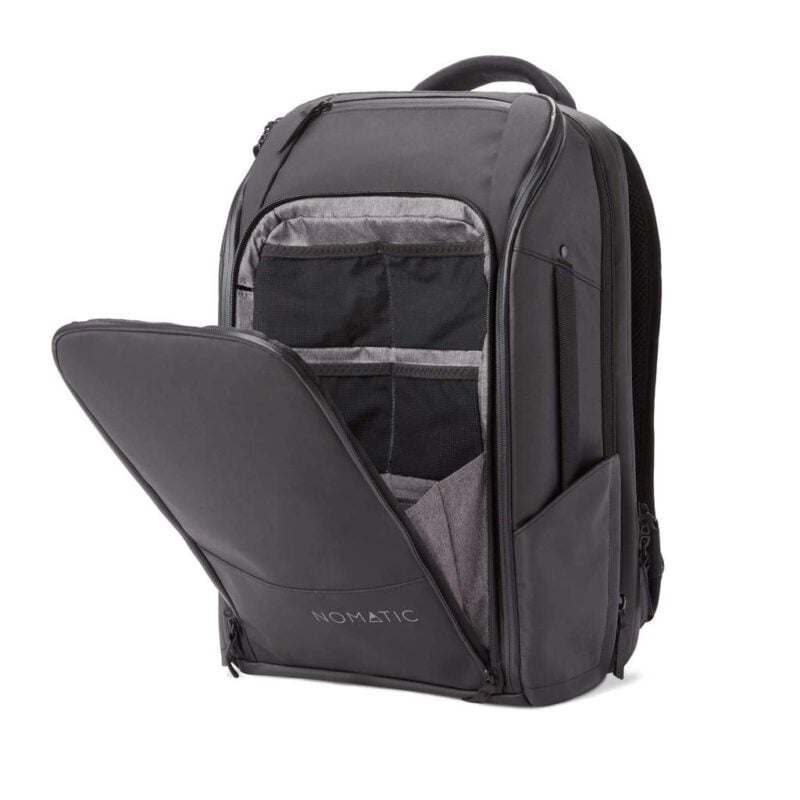 Langkawi in August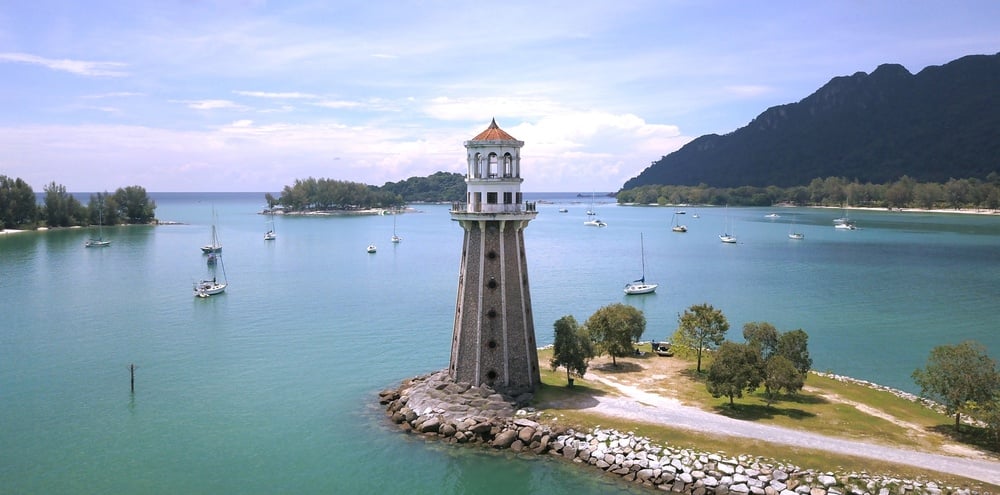 A favourite resort choice for Malaysians – not to mention being a tax-free island – Langkawi is a great option for a budget break in Southeast Asia. And in August, it's awesome.
Average temperatures this month sit around the high 20s, with nights falling just a couple of degrees. The sea temperatures are amazingly warm – try 30°C on for size. August is a hot month on the island!
Even though it's one of the best places to travel in August, you'll still get a few wet days on Langkawi. In fact, there's a 59% chance of rainfall, and a lot of cloud coverage, but the rain falls in short, sharp bursts (usually in the afternoons).
But hey: it's cheap, you can swim, lay out, chill, and the rain is easily planned around. Plus, it's an interesting time of year to visit.
August in Langkawi means Ramadan. This Islamic month of fasting sees the Ramadan Bazaar set up at Kuah. Locals and visitors alike head here after dark to break their fast and tuck into an eye-wateringly huge selection of food on offer. A visit to Langkawi in August is good for the food alone: trust me, it's a foodie heaven. Following Ramadan there's Eid, bringing a festival-like atmosphere to the island.
There's also Hari Merdeka, which celebrates Malaysia's Independence Day on the 31st August. Think parades, sporting activities and cultural events island-wide.
Where to Stay in Langkawi – Smith House
A cool, smart hotel in a great location close to top sights. It's got a stunning rooftop pool and is run by a friendly bunch of staff.
Cook Islands in August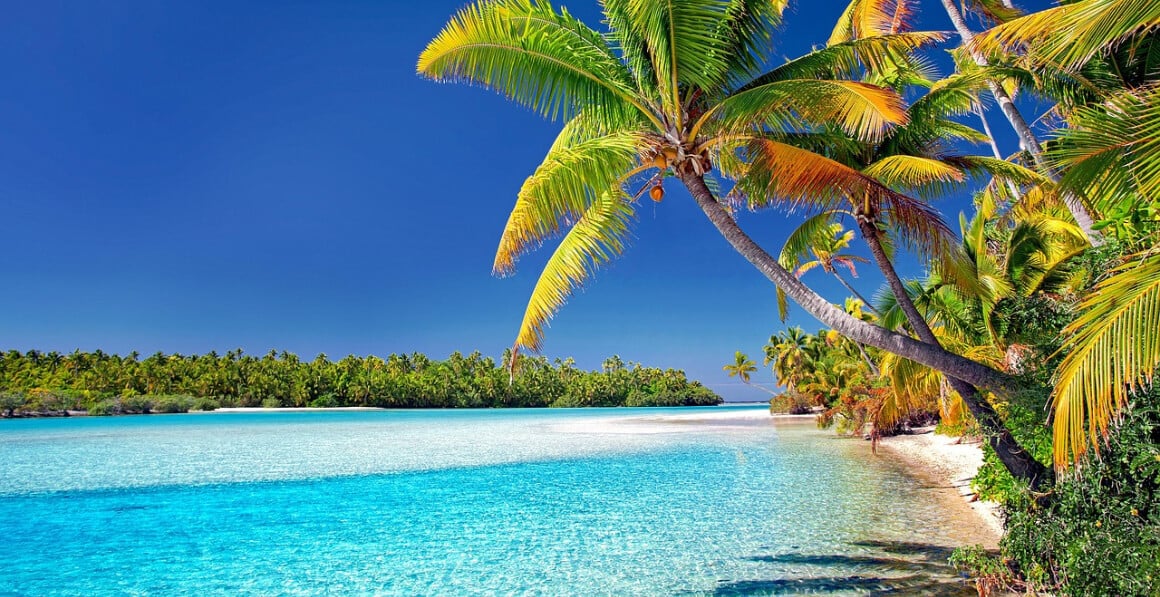 For more Pacific island goodness, check out backpacking the Cook Islands. This string of coral reef-ringed islands is basically the cure to whatever ails you. It's an awesome place to be, and one of the best places to visit in August. That's because it falls in the middle of the island nation's very comfortable winter.
But let's be real, winter in the Cook Islands isn't like winters you're used to. The average temperatures are around 25°C, and nights can even get a bit chilly. Sea temperatures are also 25°C, and you'll have about 11 hours of sunshine to lap up the best of the islands' beauty.
With all those sunny skies and a distinct lack of rain, it's the height of the tourist season (understandably). There's even a bunch of music and cultural events.
One of these is Te Maeva Nui. Literally translating to "The Most Important Celebration", it's the largest cultural event on the islands and celebrates the Cooks' shift to self-rule. In late August, there's the Manu Vera Aquafest, which takes place in Aitutaki, and sees some of the best kitesurfers in the world descending on the island to show off their skills.
Where to Stay in Cook Islands – Tai Roto Bay
Situated right on its own private beach (score) on Aitutaki, this is a mega chilled spot to soak up the best of what the Cook Islands have to offer.
Kenya in August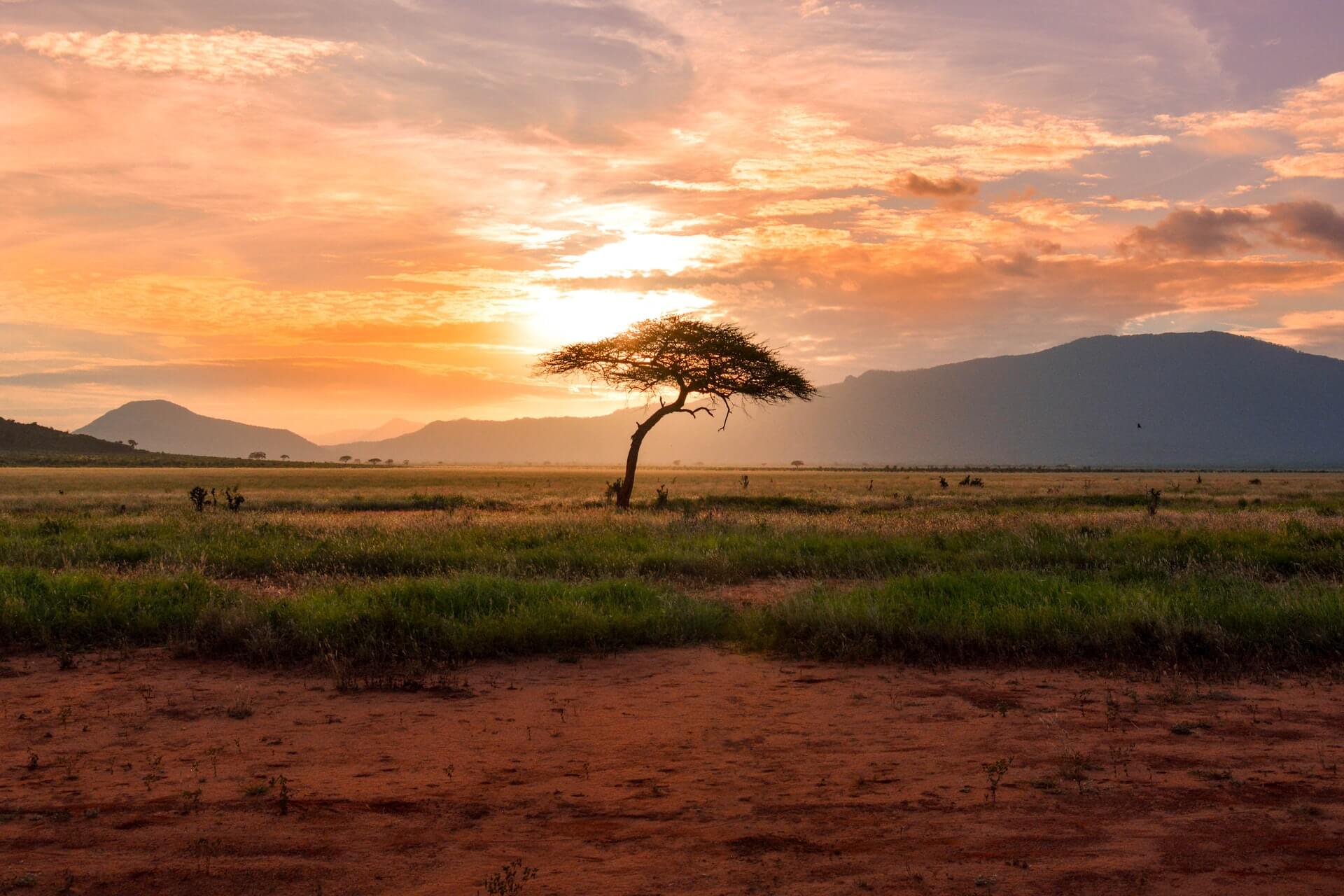 With warm, beautiful weather, and some truly incredible natural spectacles this time of year, Kenya is one of the best places to travel in August. The wildlife alone is a huge draw for anyone who wants to see some amazing animals up close and personal.
There's a definite lack of rain across the month. With some pretty decent temperatures, averaging about 22°C, it's the perfect time of year to explore everything Kenya has to offer. The only places you'll find much rainfall to speak of is in the mountains, so chances are that you won't have to worry about your vacation getting rained off. 
With the awesome weather conditions come crowds, and increased prices. It's a major month for tourism this time of year, and Kenya national parks see the capacity of visitors spike. Lodges get booked up, and air fares are more expensive. But, you get to see some truly amazing stuff.
How about witnessing the wildebeests' million-strong migration across the Serengeti? Or seeing rare animals settling down to drink at a watering hole? Pink flamingos flocking to Lake Nakuru? That's why August is so awesome for backpacking Kenya.
This is one beautiful resort. It's surrounded by nature, has a very decent onsite restaurant, charming rooms, and is a stone's throw from Ol Donyo Sabuk National Park.
If you want to stay somewhere a little unique, perhaps consider an eco-lodge in Kenya which will not only offer a comfortable place to stay, but also gives back to the planet and the local community.
Pacific Northwest in August
The Pacific Northwest is decent to visit any time of year, really, but particularly in August. This stunning part of the States hosts some amazing stretches of coastline, made all the better by the warm weather this time of year.
With 13 hours of sunshine per day, it is all about the great outdoors. The prime hiking, the vineyards, the beaches, the temperate rainforests – all of it puts the Pacific Northwest among the best places to visit in August.
Compared to California, however, the Pacific Northwest can be a little wet in August. It's still one of the drier months for the region and also the warmest month, with temperatures averaging in the mid 20s.
You could hit up a city like Seattle or Portland – or hop over to Canada and see what Vancouver's cooking. Specifically, you'll find the 17-day Pacific National Exhibition; think music and a funfair style atmosphere.
Back in the States, the Washington State International Kite Festival is held at Long Beach. It is a big deal for kite enthusiasts the world over, and is a spectacle to behold. Also in Washington is the Garlic Festival in Chehalis – enjoy craft beer, music and a ton of garlic-infused foods.
Where to Stay in Pacific Northwest – Ace Hotel Portland
This hip design hotel in Downtown Portland has everything you need for your stay in the city. It's close to museums and a bunch of other cool sights, too.
Final Thoughts on the Best Places to Visit in August
Fancy a trip to Rarotonga to see some pristine white-sand beaches and colourful coral reefs? Or maybe you'll be jetting off to Greece to make the most of its scorching summer temperatures on one of its many ancient islands? Perhaps you'll road trip it around the Pacific Northwest, or pay a visit to the lesser visited European gem of Estonia.
Either way, you're bound to have an awesome time. Yes: there may be crowds and the hotels may be more expensive than usual, but that's not the case everywhere. Once you've honed in on your destination of choice, do some digging and you'll find something that's perfect for you.
Do you have a go-to destination that's a yearly tradition for you in August? Share your wisdom with the world, and let us know all about it in the comments below!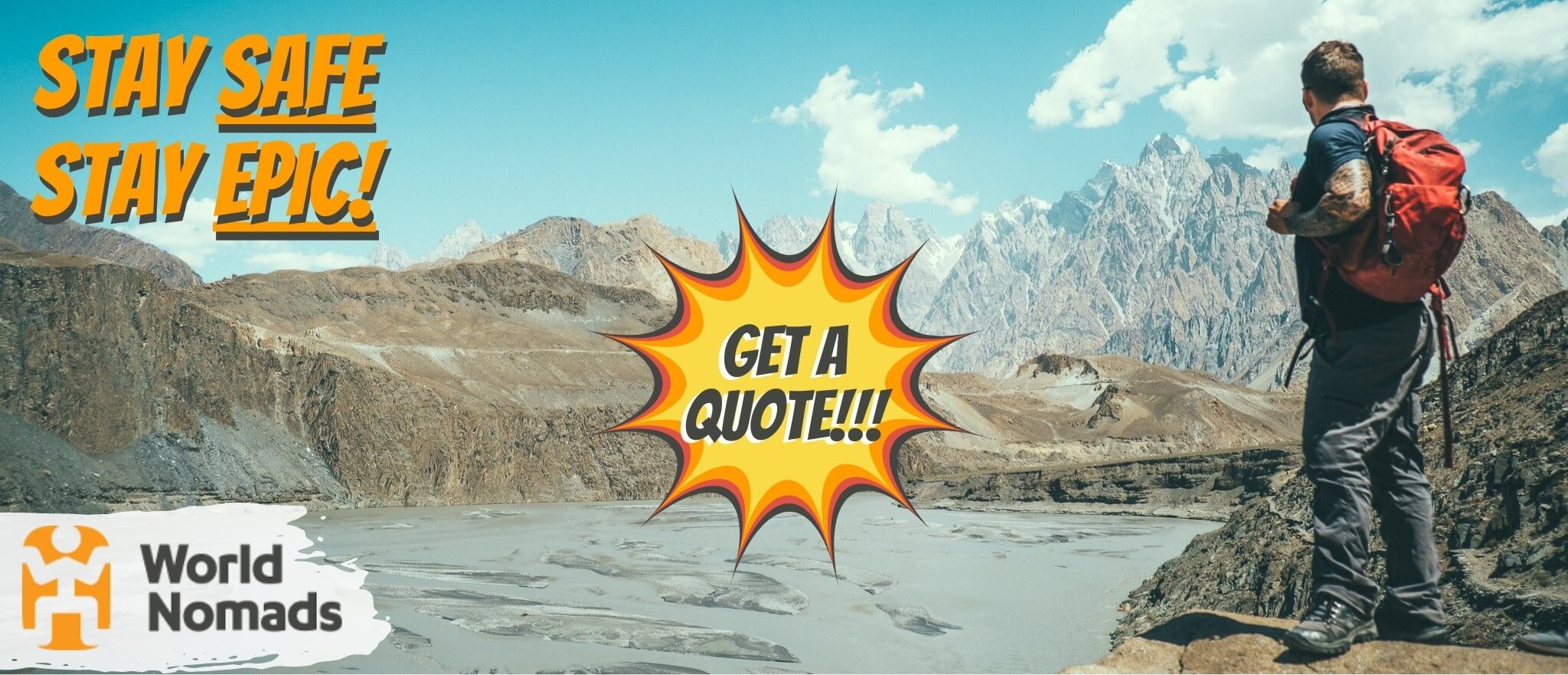 It's good to get lost sometimes, but it's also good not to get too lost. There are people that want you home in one piece.
There's one travel insurance provider The Broke Backpacker trusts for all his wildest shenanigans… World Nomads!
Click the button below to get a quote on your insurance or read our in-depth review of World Nomads' coverage. And then… let the shenanigans begin. 😉
---
Bye for now, but not forever!
If you want MORE top-tier Broke Backpacker content like this, then sign up for our weekly newsletter below to get the latest and greatest!
And for transparency's sake, please know that some of the links in our content are affiliate links. That means that if you book your accommodation, buy your gear, or sort your insurance through our link, we earn a small commission (at no extra cost to you). That said, we only link to the gear we trust and never recommend services we don't believe are up to scratch. Again, thank you!