Paris has long been regarded as one of the most romantic cities in Europe. Offering a blend of art, fashion, gastronomy, culture, and history, the city is a delight for travelers of all kinds. It comes down to finding the best time to visit Paris that suits your particular set of needs.
From the top of the iconic Eiffel Tower to the opulent Palace of Versailles, the city is alive with things to see and do. So much so, that you may need more than one visit to fully explore all that Paris has to offer.
Walking the vibrant streets of this cosmopolitan city is a feast for the senses – quaint streets lined with stylish cafes and bars, exquisite architecture and monuments around every corner, and, of course, the ever-chic Parisians themselves.
A destination like Paris is rarely without tourists, and such popularity certainly has its cost implications. The best time to visit Paris will depend on several factors – climate, costs, and crowds can all impact the experience you wish to have.
I've gathered all the information about when to travel to Paris to help you decide when to plan your trip.
Best Time To Visit Paris – April and May, September and October
Best Time To Go To Versailles – April and May, September and October
Best Time To Go To Disneyland – Autumn (late September and October)
Best Time To Go To Eiffel Tower – April and May, September and October
Best Time For Sightseeing – Spring (April, May)  and Autumn (September, October)
Cheapest Time To Visit Paris – January (except for early January)
When is the Best Time to Go to Paris?
Paris is a travel destination that has something to offer every type of traveler, at any time of year.
The busiest time to visit Paris is, of course, high summer between July and August. This is when you can expect larger crowds of tourists and higher prices. It's also extremely hot and humid at this time, which makes standing in long queues even less appealing. Visiting Europe in summer is generally a mixed bag and Paris is not different.
It is also important to note that August is when Parisians head off on their holidays to escape the oppressive heat in the city. This means you won't get the full Paris experience as some eateries, attractions, and services will not be operating. Not to mention that the only other people you're likely to see will be other tourists. Having said that, the sun is shining, so it's still a good place to visit in August if you want good weather.
The winters in Paris are relatively mild and the best time to visit Paris at a lower cost. It's mostly grey and wet, but a rare light dusting of snow is also possible. There are fewer crowds of tourists and you're likely to be able to pick up a good deal on accommodation. The temperatures rarely drop below zero (Celsius), and while outdoor pursuits are less appealing, there is no shortage of museums and galleries.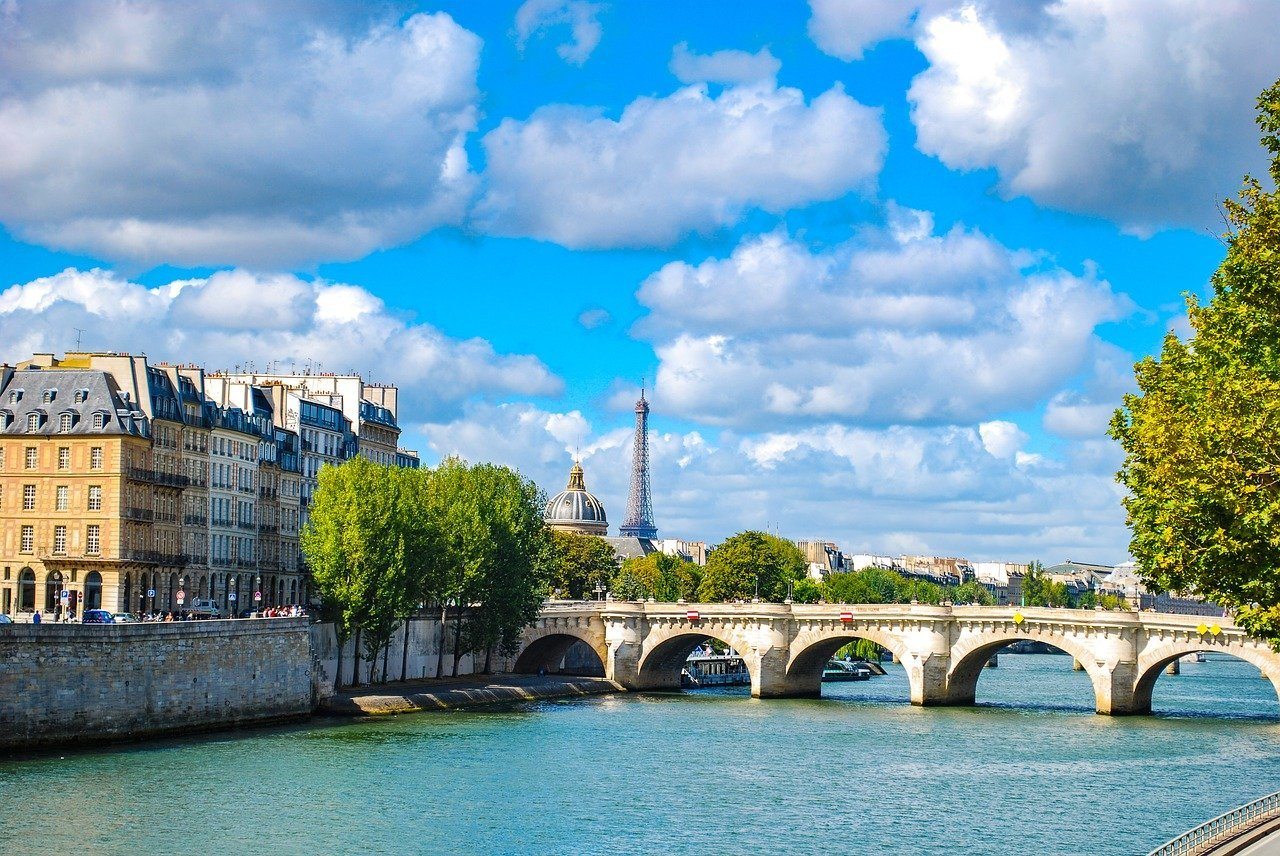 The Christmas period in Paris is popular, owing to the incredible Christmas lights and decorations and festive Christmas markets. As you'd expect, prices in the city spike at this time in response to the influx of visitors.
Spring in Paris (April and May) will reward visitors with warmer temperatures and fewer tourists than in high summer. Paris in April still experiences the odd shower, decreasing into May. In spring, the treelined streets burst into bloom as do the many parks, and locals and tourists head outdoors to make the most of the mild sunshine.
Autumn arrives in mid-September through to the end of November, bringing cooler temperatures ideal for sightseeing. The majority of the summer tourists have left, making queues shorter and there are fewer crowds.
Spring and autumn offer slightly more affordable accommodation options and smaller crowds, making these times of year more attractive to travelers.

Unlock Our GREATEST Travel Secrets!
Sign up for our newsletter and get the best travel tips delivered right to your inbox.
Best Time to Go to Versailles
The ornate and sprawling Palace of Versailles is a marvel of 17th Century architecture.
This once royal residence is now home to over 60 000 artworks providing a fascinating recorded history of France. The Palace is set on a sprawling estate featuring exquisitely manicured gardens, water features, and statues.
Summer, unsurprisingly, brings the heaviest crowds to Versailles, both indoors and in the gardens. Expect longer queues and having to shoulder your way past other tourists for a view.
Winter is a great time to visit the Palace to browse the various art collections. If visiting the gardens is high up on your list, avoid visiting in the winter months as it's highly likely that the statues will be covered up and the fountains turned off.
Spring and autumn are the best times to visit Versailles as visitor numbers are slightly lower. Temperatures at these times are milder making it more pleasant to enjoy a long walk in the gardens as well as more pleasant to be indoors. The gardens are at their most spectacular during spring, but autumn offers a different perspective.
Whenever you choose to visit, it's always a good idea to visit earlier in the day to avoid busier crowds.
Best Time to Go to Disneyland
The magical wonderland of Disneyland Paris is open year-round. With attractions and shows to delight children and adults alike, a visit to this enchanting fairy-tale land will leave you with memories to last a lifetime.
Of course, many of the rides and attractions are outdoors, as well as the legendary parades, so warmer weather is always preferable.
While the summer months are ideal from a weather perspective, the number of other visitors means that you'll spend a lot of time waiting in line for rides. The advantage of visiting at this time is that the park operates longer hours and more scheduled shows and events take place.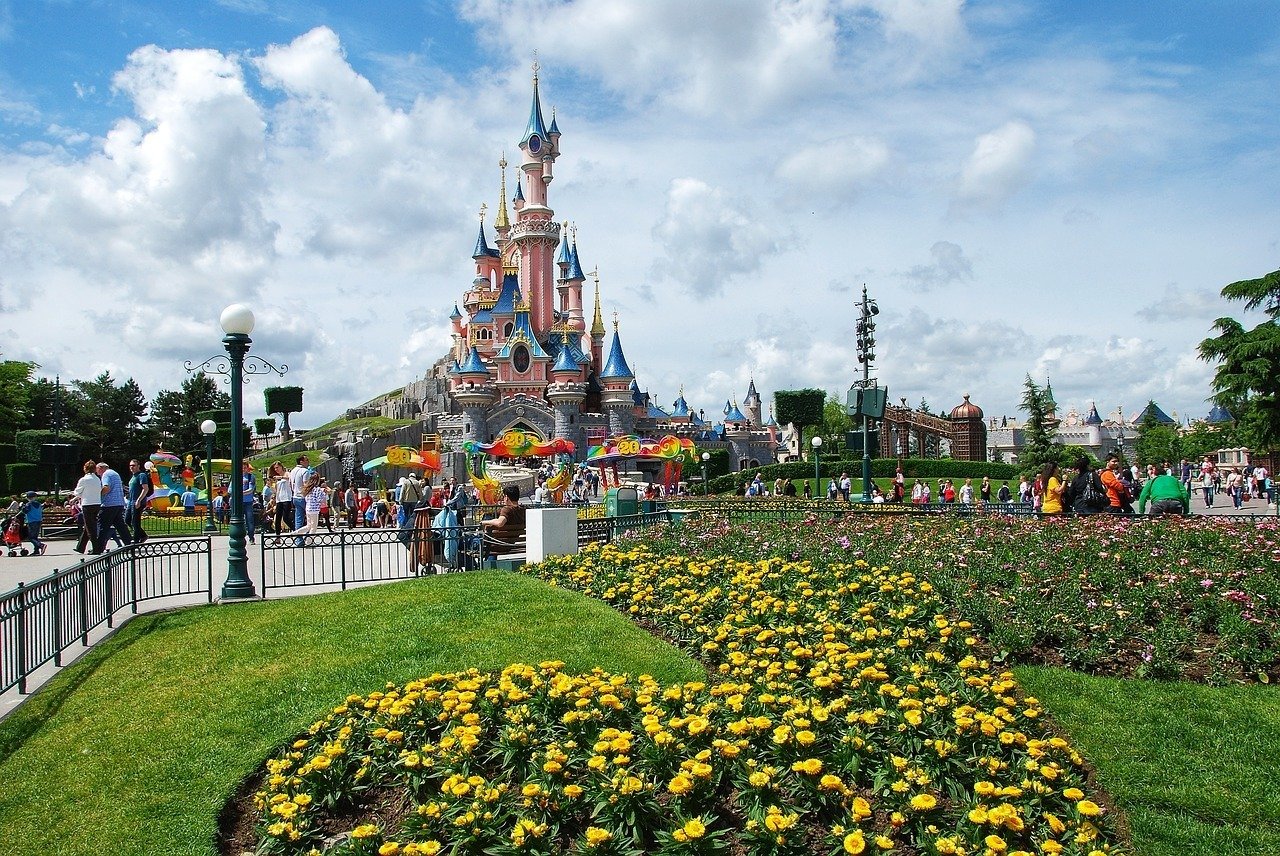 Winter offers the shortest queues, but some of the rides do not operate at this time. In addition, the weather is less inviting for outdoor fun, and there may be fewer live shows and parades due to the reduced number of tourists.
Autumn and spring make the ideal time to visit Disneyland Paris. The weather is mild and pleasant for being outdoors, and the visitor numbers are not yet at their peak.
Weekends, holidays, and summer months see more visitors to Disneyland Paris as a rule. If you want to avoid the heavier crowds, aim to visit in the spring or autumn during the week.
Best Time to Go to the Eiffel Tower
Attracting 7 000 000 visitors a year, the Eiffel Tower is one of the most visited pay-to-enter monuments in the world. Towering over the city of Paris, giving the city its iconic skyline, the Eiffel Tower offers visitors sweeping views over this romantic city.
Because a visit to the tower is heavily impacted by the weather, sunny and warm days are likely to attract many visitors. Weekends and holidays also see a spike in visitor numbers.
If you have your heart set on getting to the very top of the tower, make sure to get there early and perhaps even consider purchasing your ticket ahead of time to ensure you don't miss out.
There's a limit to the number of people allowed at the top, and having a pre-purchased ticket will ensure you a spot at the top no matter how busy it gets.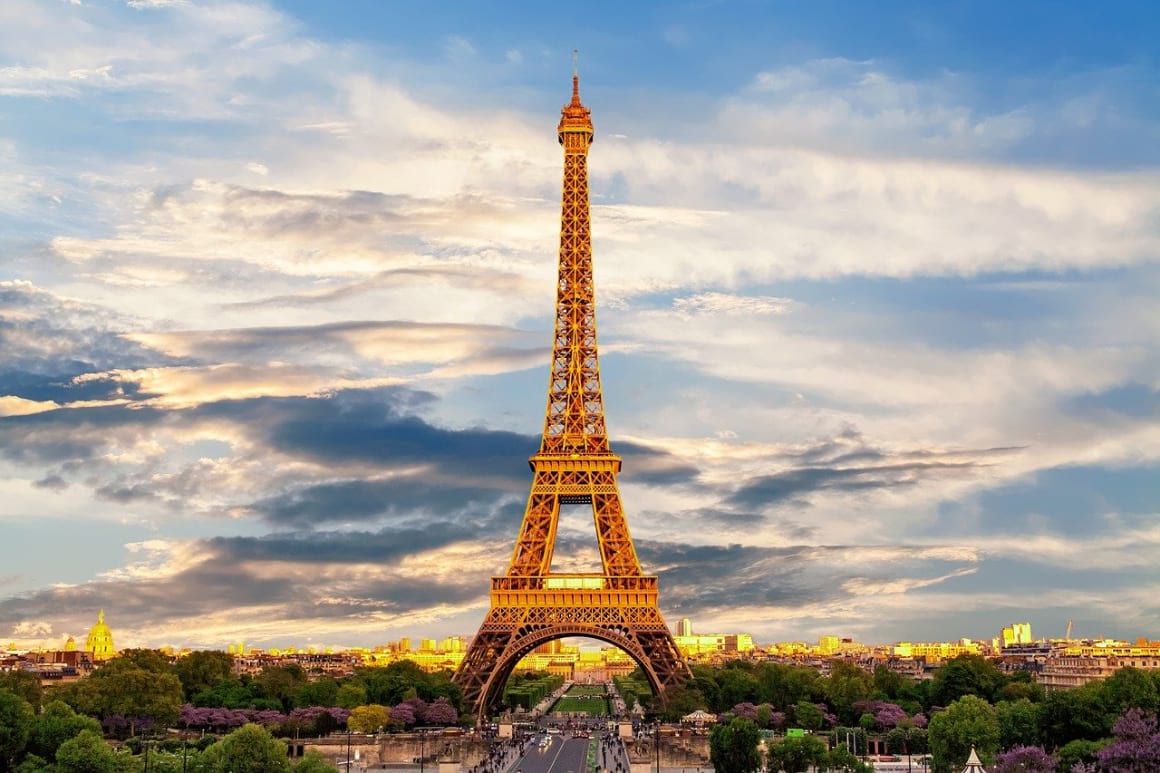 The summer months between June and September see the highest number of visitors to the Eiffel Tower. European school holidays also impact the number of visitors, causing lines to be longer.
Weekdays during the winter are the quietest time to visit the tower, but adverse weather may result in the tower being closed. Not to mention that it can be pretty icy the higher up you get.
Consider also the time of day you're wishing to experience this iconic sight. While daylight provides lovely views over the city, a nighttime view is equally breath-taking with the twinkling City of Lights beneath you.
There is one way to get the best of both – head up the tower just before the sun goes down. This way you can take in a glorious sunset over the city and stay to see Paris by night.
Where to Stay in Paris
First time in Paris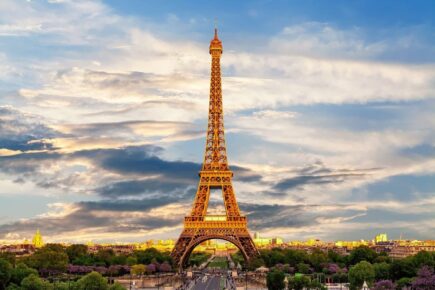 Eiffel Tower
Paris' 7th Arrondissement is one of the most iconic neighbourhoods in the city. Situated on the Left Bank, the 7th Arrondissement is right in the heart of the action, making it the best neighbourhood in Paris to stay in for sightseeing.
Places to visit:
Experience a staggering collection of Impressionist art at the incomparable Musee d'Orsay.
Explore the Hôpital des Invalides, a complex dating back to the 17th century that houses Napoleon's Tomb.
Go for a stroll through the impressive Champs de Mars gardens.
Best Time for Sightseeing in Paris
The best time to visit Paris to explore the variety of museums and galleries that the city has to offer is in the winter months between December and the end of February. With fewer visitors, queues are significantly shorter and you can boost your savings significantly on admission fees by purchasing a Paris Museum Pass.
This pass grants you access to over 50 top museums and sights in the city and saves you having to queue at each one to purchase a ticket.
Paris is known for its many gardens and parks, which are best visited in the late spring, throughout the summer, until the early autumn. Spring and autumn offer fewer crowds and milder temperatures to enjoy the outdoors. Overall, sightseeing is more pleasant in the spring (between April and May) and the autumn (September and October).
The summer is generally crowded and hot, making sightseeing more of a challenge than at other times.
It's worth noting that August will see most Parisians heading off for their summer holidays, meaning many smaller restaurants and shops could be closed. The city is likely to be populated mainly by tourists at this time.
Small Pack Problems? 😉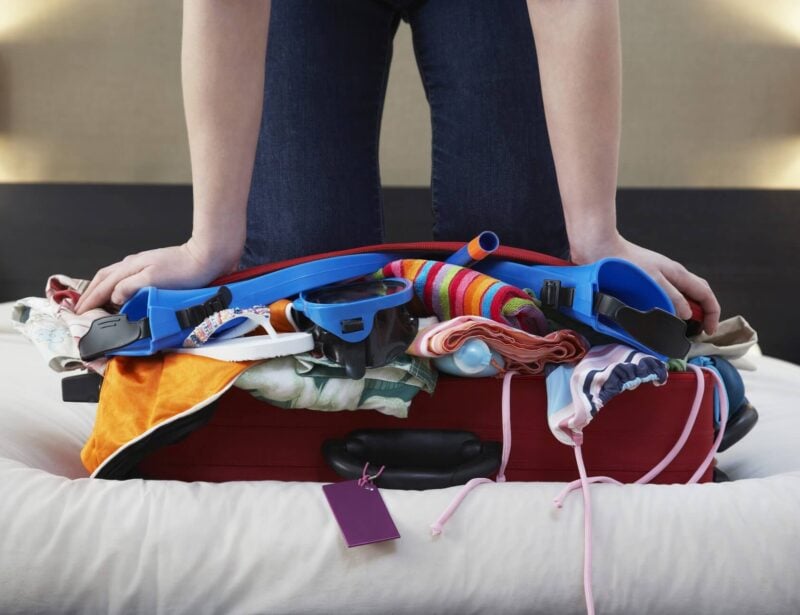 Wanna know how to pack like a pro? Well for a start you need the right gear….
These are packing cubes for the globetrotters and compression sacks for the real adventurers – these babies are a traveller's best kept secret. They organise yo' packing and minimise volume too so you can pack MORE.
Or, y'know… you can stick to just chucking it all in your backpack…
Get Yours Here
Read Our Review
Best Time for Visiting Disneyland
Disneyland is one of the most popular attractions in Paris among both locals and tourists. As a result, any time the schools in Europe are on vacation you're likely to experience a spike in visitor numbers.
The high summer months between June and August are the busiest. Expect longer queues and extended waiting times, which can become unpleasant in the heat and humidity. The benefit of visiting during the peak season is that there are more parades, events, and live shows.
The winter months offer some relief from the crowds as well as lower rates. This is also the time when any maintenance occurs so some attractions and rides may be closed. In addition to the weather being less than inviting for a day outdoors, there are also no parades and fewer live shows to enjoy.
The ideal times to visit Disneyland Paris are during the spring (April and May) and autumn (September and October) months, offering lighter crowds and more pleasant weather. Weekends and holidays will always see a rise in visitor numbers, so planning your visit for a weekday can help you beat the crowds.
Cheapest Time to Go to Paris
Cheapest Time To Go To Paris

| Expense | Oct – Feb | Mar – Jun | Jul – Sep |
| --- | --- | --- | --- |
| Hostel | $32 | $34 | $36 |
| One way flight to Paris from Europe | $37 | $37 | $46 |
| Private hotel room | $72 | $83 | $102 |
| Eiffel Tower tickets | $24 | $24 | $24 |
As one of the world's most popular tourist destinations, it should come as no surprise that a trip to Paris won't come cheap. The summer months, in particular, can get more expensive, as do the periods around Easter and Christmas.
The cheapest time to go to Paris is during the winter from early December (excluding Christmas and New Year) to the end of February.
You're likely to pick up some deals on flights and accommodation at this time (especially if you're bold enough to hold out for last-minute deals), but the weather won't be ideal for any outdoorsy pursuits. On the upside, there are fewer tourists at this time too.
Spring and autumn won't be significantly cheaper, but these seasons benefit from fewer tourists and much more pleasant (if a little unpredictable) weather.
Busiest Time to Visit Paris
Paris is the kind of year-round destination that is never without tourists. Certain seasons are busier than others, so it's best to be armed with the facts before choosing the best time to visit Paris. Whether you choose to balance the visitor numbers with warmer weather or cheaper prices is up to you.
Tourist numbers in Paris peak in the hot summer months between June and August, as do prices. While August sees Parisians fleeing the heat of the city for their summer vacations, the city fills up with tourists.
Along with the summer peak season, the busiest time to visit Paris is around the Christmas holiday period when the festive markets and adorned streets attract many visitors.
Any time the European schools are on holiday, you can expect visitor numbers in Paris to rise, especially over the October break. That said, the February/March holidays are an exception here as most families choose to go skiing at this time rather than visiting cities.
The shoulder seasons of spring and autumn still see high visitor numbers but not unpleasantly so.
Weather in Paris
Paris offers a fairly mild climate throughout the year, with four very distinct seasons.
In the spring, you can expect chilly mornings and evenings, warming to pleasant midday highs in the high teens (Celsius). You'll still experience the occasional brief shower, but these pass quickly. The weather in Paris at this time can be quite unpredictable, so pack for all seasons and dress in layers that you can add and remove as needed.
Average Air Temperature in ºC
Copy of Best Time To Visit Paris Weather

| Month | Average Temperature (Highs) | Average Temperature (Lows) | Average Rainfall (mm) |
| --- | --- | --- | --- |
| January | 6 | 1 | 52 |
| February | 7 | 1 | 44 |
| March | 11 | 3 | 48 |
| April | 14 | 6 | 53 |
| May | 18 | 9 | 65 |
| June | 21 | 12 | 54 |
| July | 24 | 14 | 63 |
| August | 24 | 13 | 43 |
| September | 21 | 11 | 54 |
| October | 15 | 8 | 60 |
| November | 9 | 4 | 52 |
| December | 7 | 2 | 59 |
By late May, midday temperatures can climb to 20°C. The showers also become less frequent, making this the best time to visit Paris for great weather.
Summer in Paris features warm, sunny days with the occasional overcast day in between. While temperatures can rise to the upper 20s, the humidity can make these temperatures feel considerably hotter. If you're visiting at this time, it's a good idea to book accommodation that offers air conditioning.
By mid September, the high temperatures begin to ease, making things more comfortable. The sun starts setting slightly earlier, so take that into account when planning your sightseeing.
By October, the rainy days start becoming more frequent. The many parks and gardens begin their transition to autumn shades, and daylight savings comes to an end toward the end of the month.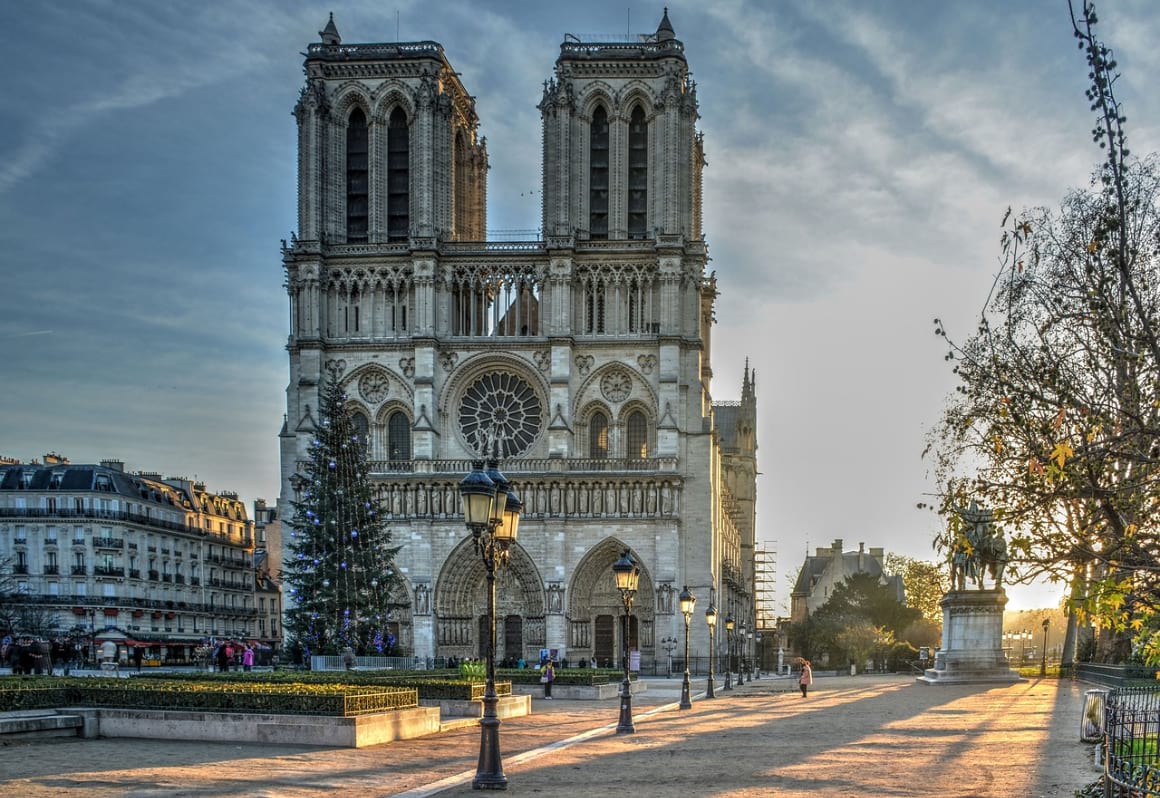 Cool, wet days are the norm in November, occasionally broken by a few pleasant days. The temperatures rarely reach as high as the mid-teens (Celsius), steadily dropping to December's average of around 10°C.
The fine drizzle of November becomes soaking downpours by December. Sunset by this time is around 5:00 PM.
Parisians know how to put on an event, and with a calendar full of celebrations and festivities, it's no wonder.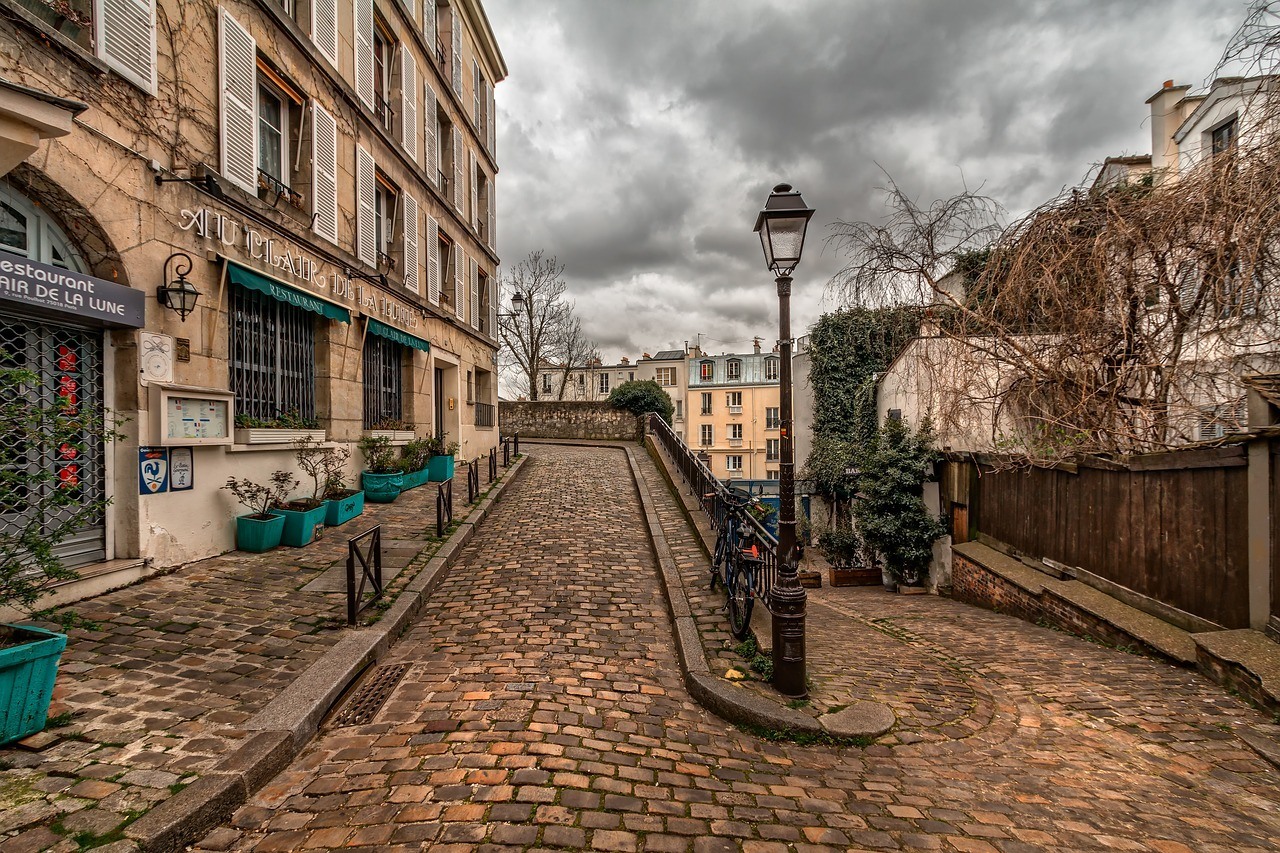 From art, music, and fashion, to history and sports, the year is peppered generously with exciting celebrations.
What better way to start a new year than with a parade down the famous Champs-Elysée. Featuring marching bands, colorful floats, dancers, and performers of all skills, the parade begins at the Place de la Concorde and makes its way to the Arc de Triomphe and back.
For a week in early March, and again in late autumn (late September/early October), the who's who of fashion descends upon the capital of style – Paris, for Paris Fashion Week.
While most of the festivities at fashion week are by invitation only, it's worth planning your trip around these dates as prices in the city can escalate in response to the event.
A glorious way to spend a summer's day in the park, enjoying a picnic to the sounds of some of the world's best jazz artists.
The Paris Jazz Festival takes place in the Parc Floral de Vincennes over an entire week. All it will cost you to enjoy these concerts is the admission fee for the park.
One of the most popular celebrations on the calendar, Bastille Day, is the day that the French celebrate their national day.
A day of military parades (the oldest in the world), street parties, and free concerts culminates in a spectacular fireworks celebration from the Eiffel Tower.
The festivities attract visitors from around the world who come to experience this special day, so expect larger crowds and a surge in prices if you're visiting Paris on Bastille Day.
Cycling enthusiasts flock to Paris to catch the final stretch of the prestigious cycle race, Tour de France. Riders push themselves to the finish line on the Champs-Elysée through streets lined with cheering spectators.
If you're not into cycling or crowds, maybe plan your trip after the Tour de France – tourist numbers skyrocket (as do prices), road closures make it hard to get around the city. The race pretty much takes over.
Journées du Patrimoine (Heritage Days):
On the third weekend in late September, you can enjoy the opportunity to visit various museums and historic sites that aren't open to the public at any other time.
Usually, admission is free, however, it's a good idea to do your research as some sites are by reservation only and you don't want to be disappointed.
A celebration of art and history that takes place across the city. Museums and galleries extend their opening times well into the night, while installations and performances pop up all over the city.
French cuisine is renowned the world over as being some of the best. Tasting Week is a culinary celebration that offers the chance to sample some of Paris' finest food at special rates.
Many of the city's top eateries present special menus at discounted prices and great value offers.
When to Visit Paris – A Month by Month Breakdown
If by now you haven't settled on the best time to visit Paris, I've compiled a month-by-month guide to help you choose what works best for you.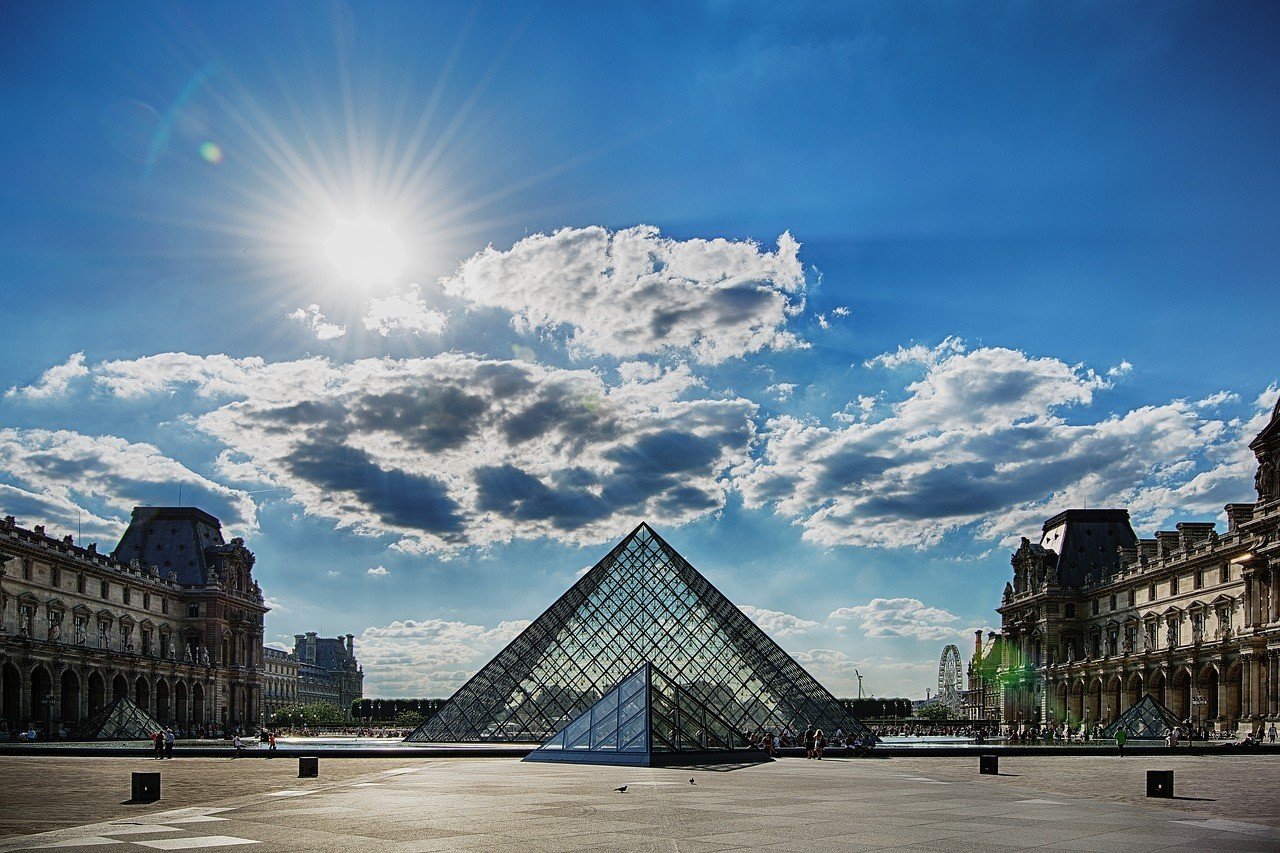 This guide should help you pick the best time to go to Paris that offers the perfect combination of cost, crowds, and climate to suit your needs.
Paris in January
Expect grey and wet days in January, the coldest month. It's a great time for museum hopping, but outdoor activities are probably less appealing.
This is a great time to do some shopping as the winter sales are in full swing. It's also the cheapest time to visit Paris, relatively speaking. Except for early January as there are still crowds of people visiting Paris from New Year and the Christmas Holidays.
Paris in February
It's still fairly cold in February in Paris, but the rain starts to taper off slightly. This means there will be more days when outdoor sightseeing is possible, although chilly.
Paris is known as the city of love and romance, so it stands to reason that Valentine's Day sees an influx of couples to the city.
Paris in March
March sees the first signs of spring appearing on trees and in gardens and parks throughout Paris. The weather is unpredictable, with warmer days breaking up the chillier ones, and the occasional shower.
The summer tourists have yet to descend, so it's still not as crowded or costly as high summer. The city seems to be awakening and the locals and tourists are more inclined to head outdoors.
Paris in April
Paris in April is festively adorned with springtime flowers. Being outdoors is far more pleasant as the mercury climbs and the daylight hours lengthen. Paris weather can still be a little unpredictable – a mixed bag of rainy, overcast days, interspersing warm sunny ones. I'd recommend wearing layers that you can add or remove as needed in response to the weather.
Tourism starts to pick up and consequently, so do prices.
Paris in May
May is sunny and warm with temperatures reaching 20°C. Tourist numbers begin to rise in response to the warmer temperatures, as do accommodation and restaurant prices. It's not yet peak season, so you can still enjoy sightseeing without large summer crowds.
Be aware that there are a host of public holidays in May, which can impact operating hours at tourist sites as well as operating hours of smaller businesses.
An ideal way to explore all of Paris's sights at this time is to hire a bicycle or take a guided bike tour and see the city from the saddle.
Paris in June
Summery temperatures in the mid-20s (Celsius) are common during June. Long days offer plenty of time to explore all that this city has to offer. Because it's high season, expect longer queues at tourist sites and busier restaurants and hotel rooms are often always fully booked.
The summer months in Paris usually feature loads of free concerts, parades, and outdoor hanging out. Major attractions should be scheduled for as early in the day as possible to avoid having to wait in long queues in the hot weather.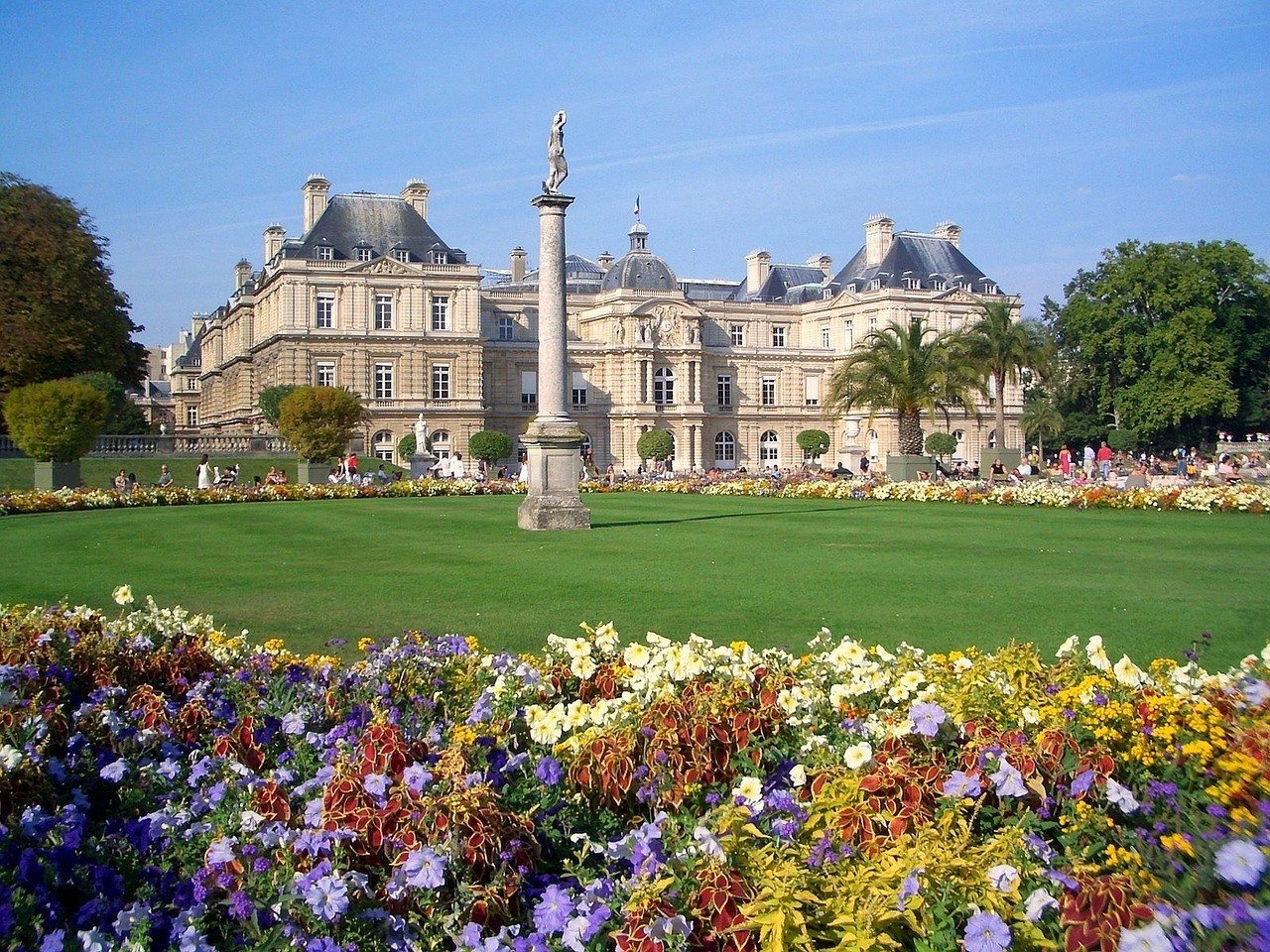 Paris in July
The weather in Paris in July is generally hot, with temperatures reaching the high 20s. It can get quite humid at this time, which makes the temperature feel even hotter. If you're visiting Paris in July – check that your Paris lodgings have air conditioning. You'll be grateful for it.
It's peak season, so the city is at its busiest with tourists. The summer sales take place in July, so if you're looking to pick up some Parisian fashion, you'll be able to find some good deals.
Paris in August
August in Paris sees the locals departing the city to enjoy a beach holiday. You would expect the city to feel less crowded as a result, but the tourists flood in more than making up for the exodus of the locals.
You're likely to find queues at most attractions and many restaurants and shops will be closed too. Queues at attractions will be long, and the stifling heat and humidity can make this uncomfortable.
Paris in September
As the Parisians are returning, many of the tourists are leaving. European schools are back in session, so life in Paris returns to normal by mid September. Skies are blue and temperatures are still warm and mild.
This is regarded by some as the ideal time to visit Paris – crowds are thinning, the weather is still good, and rain is rare. This time of year is also marked by a high number of outdoor events and festivals.
Paris in October
The many gardens and parks in the city begin to change into their spectacular autumn colours. The beginning of the month will offer more sunny and crisp days, but as October wears on, the weather will become a bit gloomier and wetter.
Things are winding down as winter draws near, daylight savings ends towards the end of the month, and tourist numbers are tapering. If you're not averse to the variable weather and cooler temperatures, you'll be able to pick some good deals on accommodation.
Paris in November
This is the best time of year to visit Paris for museums and galleries and dining in one of the many quaint restaurants and cafes. The weather is cold and grey, with rain and drizzle becoming more frequent.
The days in winter are shorter, as are the queues at main attractions and tourist sites. As a result, it's possible to pick up accommodation at a better rate than at the peak of summer.
Paris in December
Christmas in Paris is a sight to behold. The streets are adorned with decorations and twinkling Christmas lights, and the Christmas markets are well known for being some of the best in Europe. Ice-skating rinks also spring up throughout the city.
Outside of the Christmas and New Year holiday periods, Paris is less busy than usual. The weather is cold and the days are short, making outdoor sightseeing less appealing.
The Future of the SIM Card is HERE!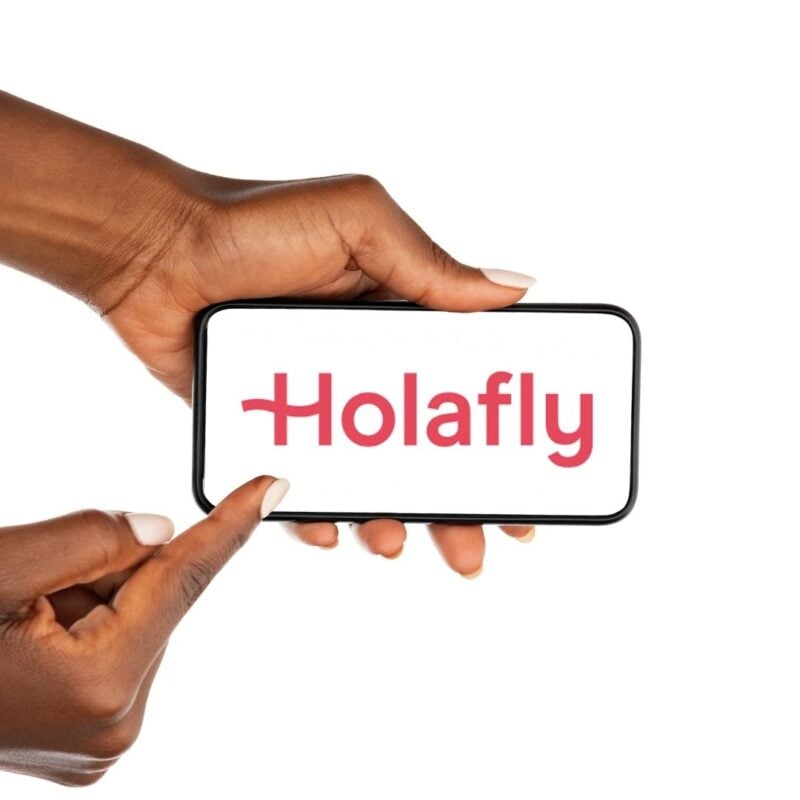 A new country, a new contract, a new piece of plastic – booooring. Instead, buy an eSIM!
An eSIM works just like an app: you buy it, you download it, and BOOM! You're connected. It's just that easy.
Is your phone eSIM ready? Read about how e-Sims work or click below to see one of the top eSIM providers on the market and ditch the plastic.
Grab an eSIM!
FAQ About the Best Time to Visit Paris
Don't Forget your Paris Travel Insurance
ALWAYS sort out your backpacker insurance before your trip. There's plenty to choose from in that department, but a good place to start is Safety Wing.
They offer month-to-month payments, no lock-in contracts, and require absolutely no itineraries: that's the exact kind of insurance long-term travellers and digital nomads need.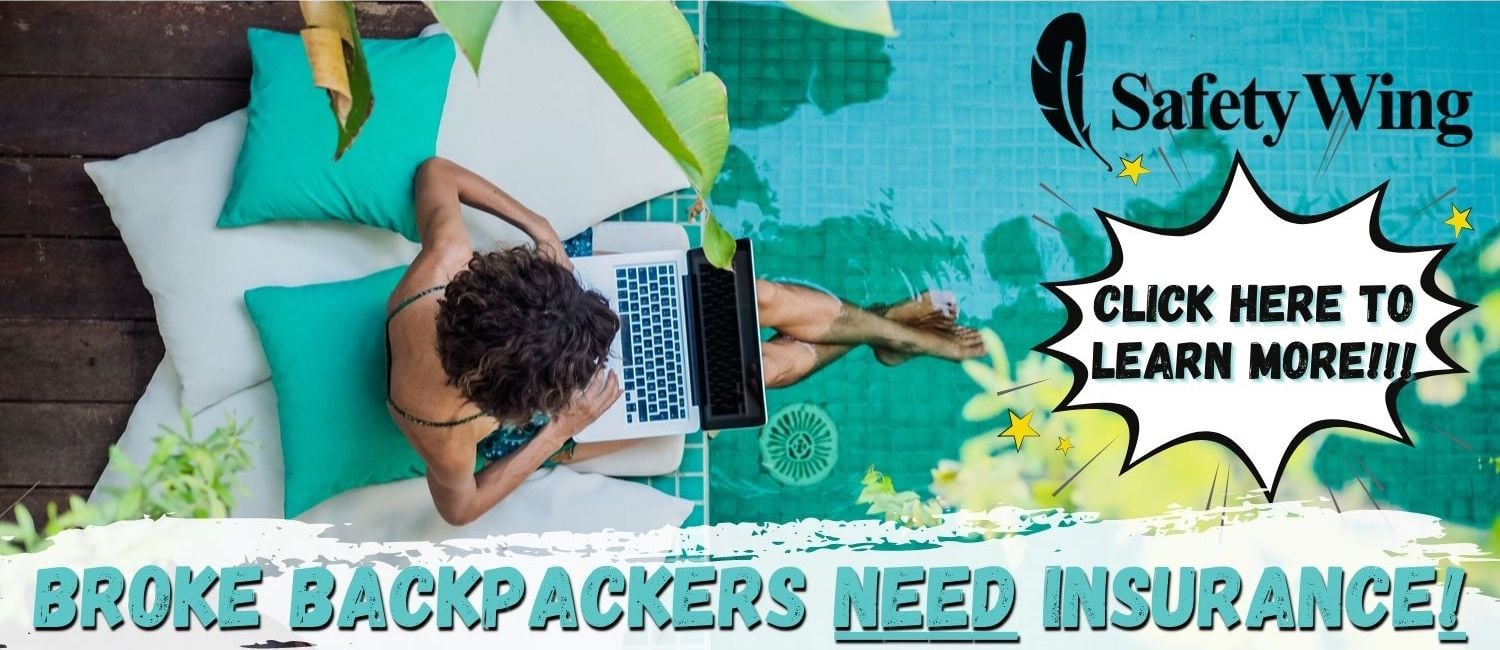 SafetyWing is cheap, easy, and admin-free: just sign up lickety-split so you can get back to it!
Click the button below to learn more about SafetyWing's setup or read our insider review for the full tasty scoop.
Final Thoughts on the Best Time to Visit Paris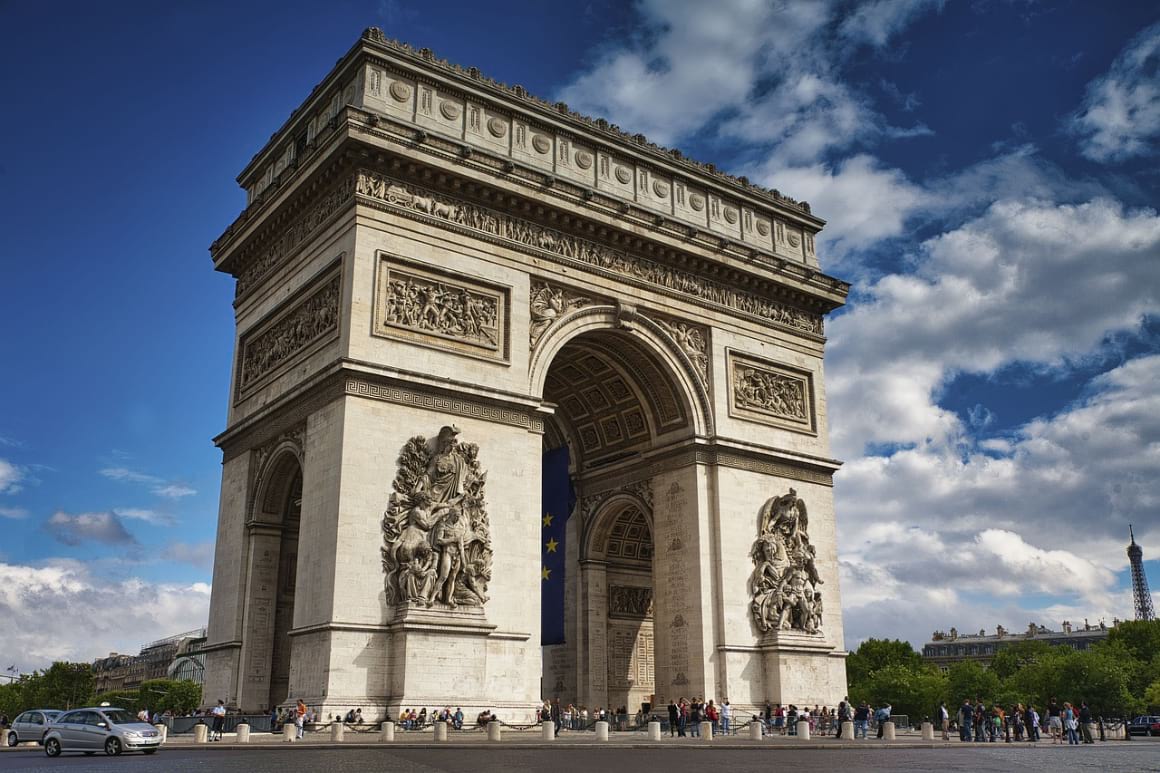 The romantic City of Lights is a must-see destination no matter when you decide to visit. It's a treasure trove of monuments, museums, art, history, and culture. Each season in Paris offers something special, so there's never a bad time to visit.
Choosing the best time to visit Paris is largely just finding the ideal balance between good weather, fewer tourists, and the most affordable prices that suit your budget and preferences.
Ideally, if you're planning on seeing the popular sites on the well-worn tourist trail, then it's a good idea to book as far in advance as possible to ensure that you have the Paris holiday you've long dreamed of.
If you're feeling a bit more adventurous and are looking to explore a different side of the city, you can take a chance and hold out for some really good last-minute deals. I don't advise this if you're wanting to visit in high season or if you're hoping to attend a specific event or attraction.
Whether you choose to brave the summer crowds or explore from beneath earmuffs and scarves, one thing is for certain – you'll be planning to return to keep exploring.
---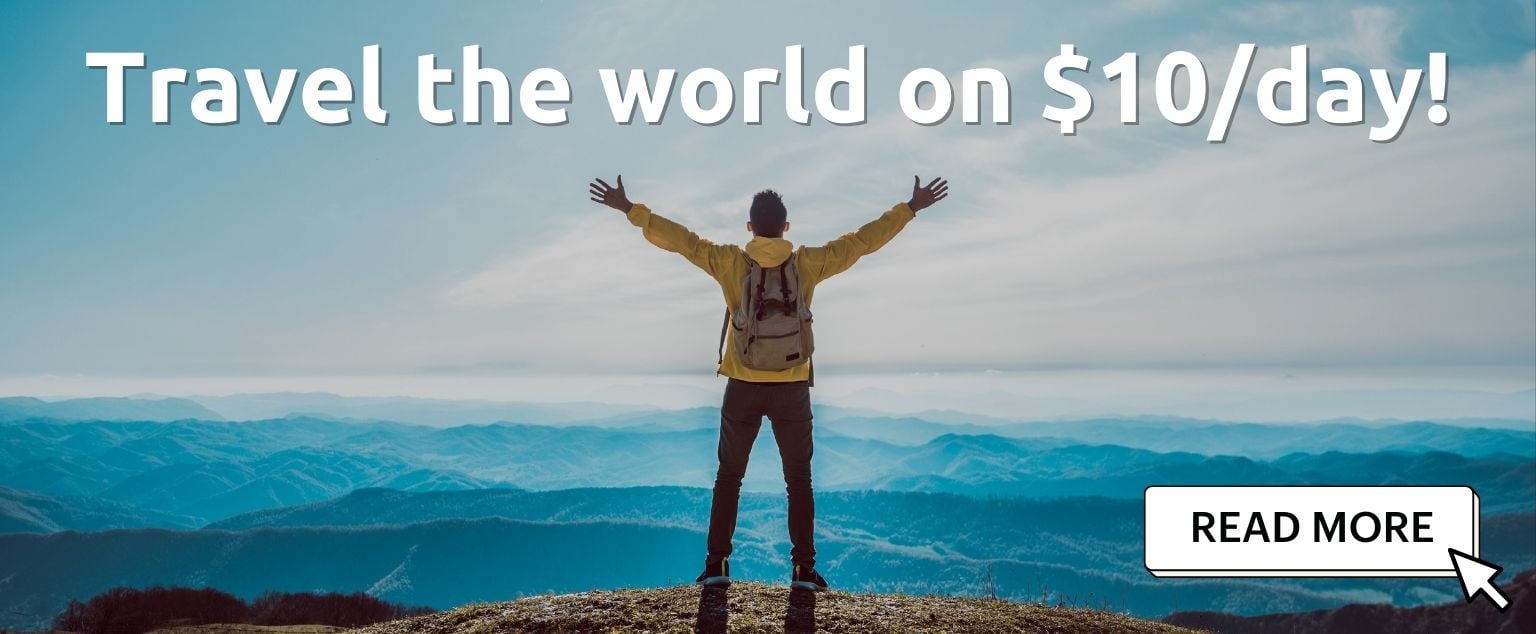 And for transparency's sake, please know that some of the links in our content are affiliate links. That means that if you book your accommodation, buy your gear, or sort your insurance through our link, we earn a small commission (at no extra cost to you). That said, we only link to the gear we trust and never recommend services we don't believe are up to scratch. Again, thank you!