You have not travelled until you have traveled in Europe. The rich history, variety of cultures and natural abundance make Europe a rightfully highly popular travel destination.
This wealth of sites to see reaches from the highest peaks of the Alps to the idyllic coastline of the Mediterranean. Explore. It spans the architectural wonderment of Barcelona, the artistic riches of Renaissance Florence, and thriving vibrant cities like London and Paris.
The real beauty of a trip to Europe is that distinctly different destinations are within easy reach of each other. A vast network of train routes crisscrosses the continent making it almost effortless to get around. Not to mention that you watch the changing landscape as you make your way.
But with, very distinct seasons, you may be wondering WHEN should you visit Europe? Choosing the best time to visit Europe that checks all your boxes.
This guide will hopefully illuminate the finer details of the various seasons in Europe and the experience that they offer.
Best Time To Visit Europe – April and May, September and October
Best Time To Go To London – April and May, September and October
Best Time To Go Interrailing – Autumn (September and October)
Best Time To Go To Paris – September and October
Best Time For Sightseeing – Spring (April, May)  and Autumn (September, October)
Cheapest Time To Visit Europe – January
When is the Best Time to Go to Europe?
Europe covers a vast area of varied landscapes, so picking the best time to take a trip to Europe isn't quite as simple as picking a season. There can be large variations, say, between northern and southern Europe that might impact your decisions.
The general rule of thumb is that high summer (between May and August) is the best time to go for hot weather and long days, but will come at a premium as this is the most popular time to visit. Expect long queues, crowded attractions, and higher costs.
In many European countries, August is a holiday month for locals which means that cities are often inundated with tourists, but also that some attractions and businesses are closed altogether. Do bear this in mind.
Winter is significantly more affordable, but it's cold and mostly wet (sometimes even snowy) and the daylight hours are short. It does mean that you'll avoid the crowds though. The exception at this time would be the ski resorts and lodges as this is their peak.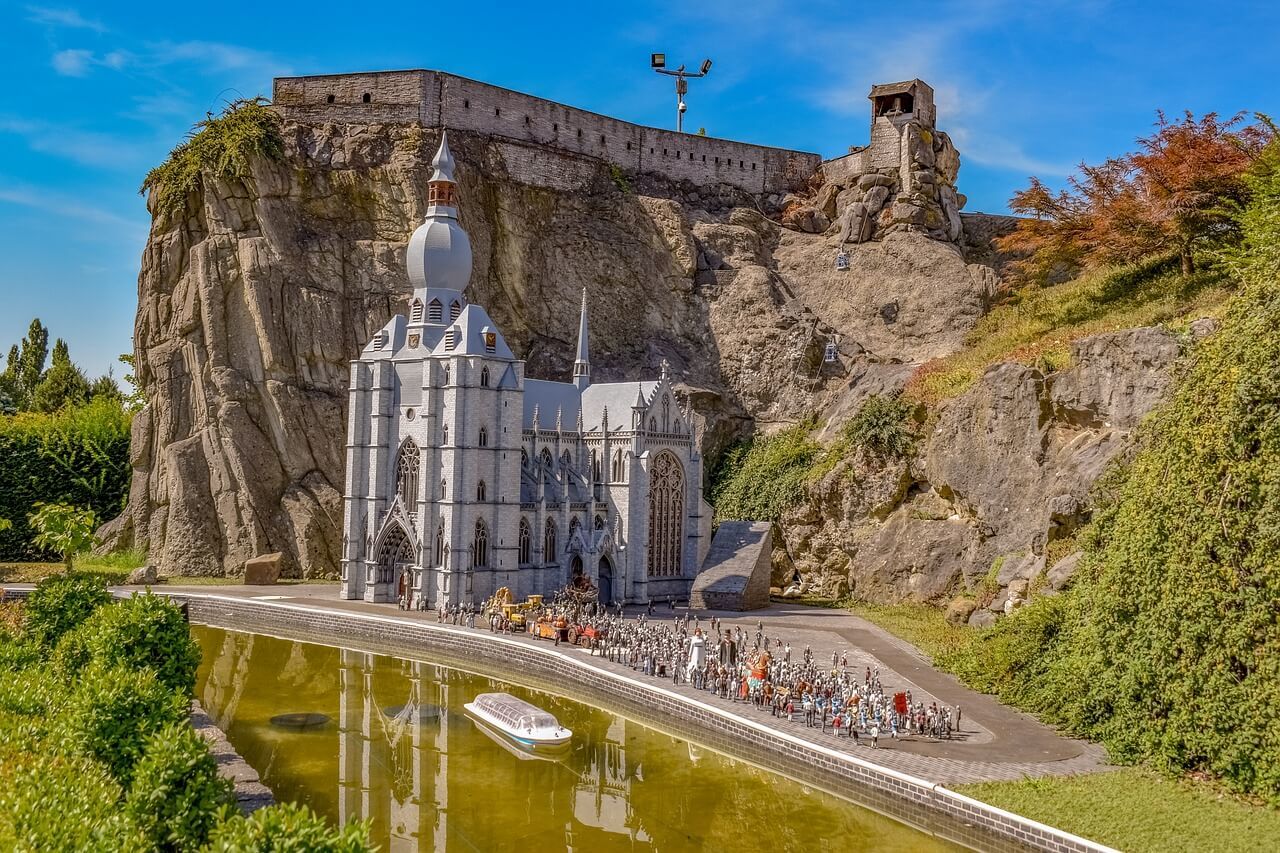 Spring and autumn are generally seen as the Goldie Locks seasons where it's not too hot, or too cold. This is the best time to visit Europe when there aren't too many other tourists, and prices are not as high as during the peak season.
Northern Europe experiences much cooler temperatures all round. Their summers are shorter and cooler, and their winters freezing. Even if you visit in high summer, it's advisable to pack for all seasons. Of course, the Nordic countries also make very popular winter destinations on account of their picture perfect wintry landscapes – if you want to know we have an epic Scandinavia Backpacking Guide on this incredible site.
Southern Europe offers milder winters and hot, humid summers which attract hordes of tourists to the idyllic beaches along the Mediterranean. Eastern Europe can get very hot during the summers but this doesn't preclude the occasional shower.
Western Europe is popular in the hot summer months, attracting crowds of tourists, while in the winter, the ski resorts are busiest. The major business centers and big cities don't see dramatic seasonal fluctuations in costs as they're busy (and pricey) all year round.
Finally, if you fancy taking a trip around Eastern Europe, then note that the winters can be seriously frigid so do prepare.

Unlock Our GREATEST Travel Secrets!
Sign up for our newsletter and get the best travel tips delivered right to your inbox.
Best Time to Go to London
London is a vibrant metropolis that is great to visit at any time of year. The weather in London has a reputation for being rainy and miserable, and while you can expect rain throughout the year, it isn't as constant as you've been lead to believe.
Summers in London are warm and mild, rarely getting stiflingly hot. It's peak season, so expect crowds of other tourists and elevated pricing. If you're willing to brave the crowds, you'll be rewarded by a variety of festivals and outdoor events. The sun sets as late as 10:00 PM so you'll have plenty of time to explore before it gets dark.
If you're wanting to visit Buckingham Palace or any of the Royal residences, the summer months are the time to visit. Tours are only available when the Royals are away on their summer holidays which usually occur between late June and September. The popular Changing of the Guard only takes place between April and July.
The winters in London are cold, damp, and rainier than in the summer. The prices are lowest at this time of year, and the tourist numbers are fewer, but there aren't as many events as in the warmer months. It's a great time of year to catch a show on the West End and visit the many museums and galleries, particularly in January and February.
The shoulder seasons of spring (March and April) and autumn (September and October) are arguably the better times to visit. These seasons offer mild and pleasant weather, fewer crowds, and some good deals on London accommodation and flights. Springtime is my personal favorite season in the UK.
Best Time to Go to Interrailing
An Interrail or Eurorail pass is a ticket that allows travelers to explore Europe by train and ferry. Choose a single country to explore or purchase a Global Pass that covers 31 countries for a predetermined duration of up to three months.
This mode of getting around is highly recommended if you plan to travel extensively through multiple countries without planning too long in advance. An Interrail pass also offers travelers reduced rates at other participating business which include selected hostels.
The pass does cover night trains, which are a great way to cover long distances so you don't waste precious daylight travelling instead of seeing the sights.
The best months for Interrailing would be the spring and autumn months when the trains aren't overcrowded, and the major attractions aren't inundated with other tourists. It's also not as hot at these times.
The summer months can be expensive, crowded, and the trains can be stifling. The cold winter weather makes travel at this time much less appealing. Although, it's much cheaper to travel in the colder months and much less crowded.
FYI – one pretty good alternative to Interrail is taking a trip on Flixbus – they cover a fair bit of Europe.
Best Time to Go to Paris
Paris is an extremely popular destination. As such, it's rarely ever not inundated by large numbers of tourists packing out the top Parisian attractions.
The summer months, between May and July, are the busiest times. During this period, tourists and backpackers flock to Paris, so expect large queues and longer waiting times at all the major sites. In August, locals head off on their summer holidays, leaving the city to the tourists. This is a mixed blessing – whilst it is a bit quieter, some business are closed and the city does lose a bit of authenticity.
The summer season offers a wide range of events, festivals, and concerts, as well as sporting events such as the Tour de France and the French Open tennis tournament.
Winter is slower in Paris, fewer visitors and lower prices make it more appealing to travelers. However, the weather at this time is cold, grey and wet, and certain attractions won't be operating at all.
The Eiffel Tower is heavily weather dependant – the winter months are a bit hit-and-miss for a trip to the top as the view may be obscured by clouds. Festive markets and décor cover the city at this time, as do skating rinks, completing the holiday wonderland.
Spring and autumn offer mild weather and off-peak pricing. Tourist numbers are high but not as overwhelming as during the high summer. The many city parks and gardens are at their best from spring until late October when they transform into their autumn shades.
Best Time for Sightseeing in Europe
Europe, and its many attractions, is a year-round destination that's perennially popular with tourists from around the world.
This means there's rarely a time in the year when there aren't tourists visiting the many museums, galleries, monuments, and historic sites. There are, however, times when the crowds are significantly larger.
This usually falls over the peak summer months between May and August. If you're visiting at this time, you'll be blessed with excellent warm weather and long days ideal for sightseeing.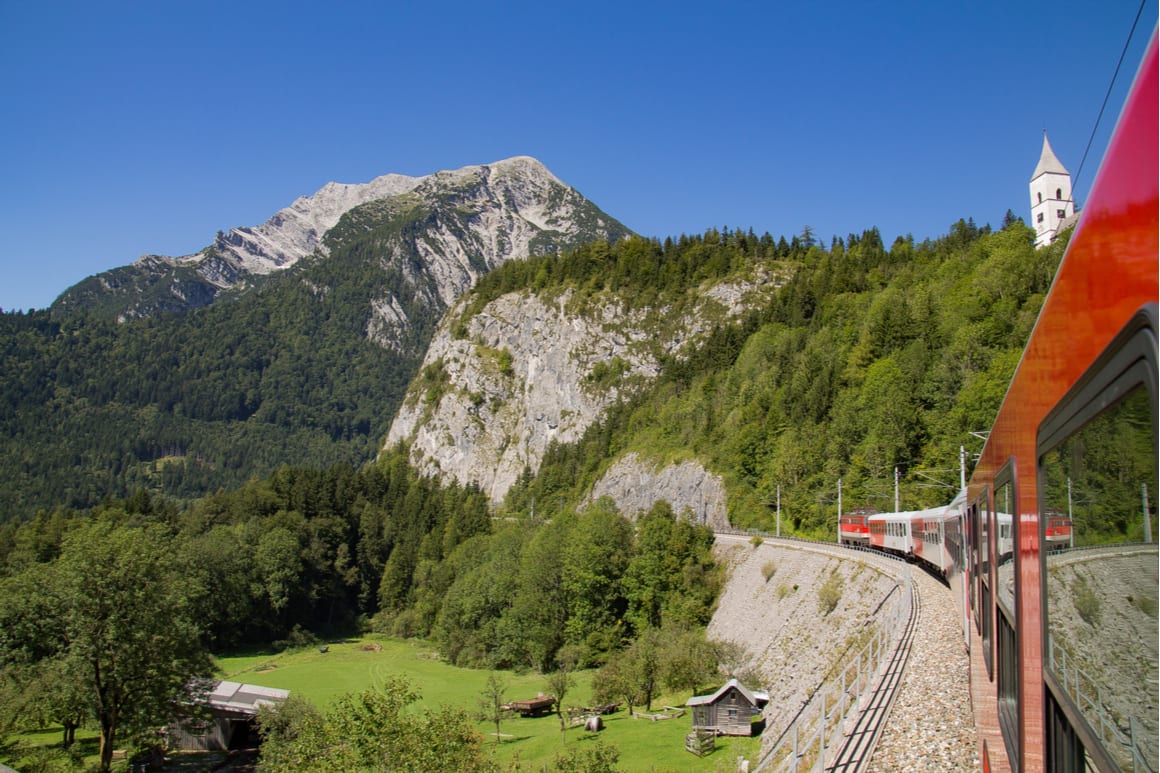 But, you won't be doing it without long queues and having to shoulder your way through crowds of other tourists. There's also a cost implication of traveling at this time.
Conversely, winter is cheaper and offers relief from the crowds and queues, but your sightseeing may be cut short by adverse weather and earlier sunsets. It's likely to be cold and grey and rainy.
Of course, the harshness of the winters increases the further north you travel. You may also find shorter operating hours at attractions, or that they're closed altogether for maintenance.
Spring and autumn offer a sweet spot in terms of weather – this is arguably the best time to visit Europe. Sightseeing at this time is quieter, the weather is mild, and you can still snag the occasional bargain on accommodation and flights.
Small Pack Problems? 😉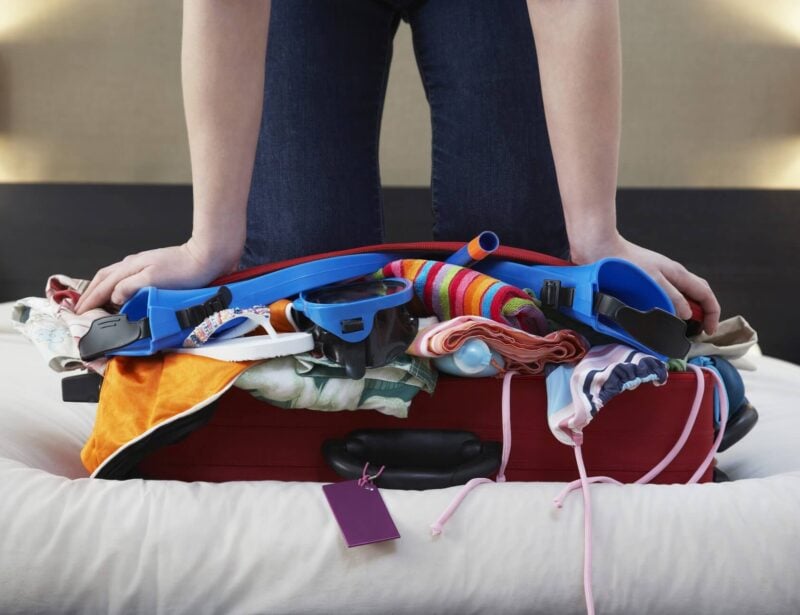 My missus travels with all her clothes in ziplock bags: don't be like my missus. UP YOUR PACKING GAME!
Packing cubes for the globetrotters and compression sacks for the real adventurers – these babies are a traveller's best kept secret. They organise yo' packing and minimise its volume too so you can pack MORE.
Or, y'know… you can stick to ziplock bags.
View Our Fave Cubes
Or Check Out the Sacks!
Cheapest Time to Go to Europe
Paris
Cheapest Time To Go To Paris

| Expense | Oct – Feb | Mar – Jun | Jul – Sep |
| --- | --- | --- | --- |
| Hostel | $32 | $34 | $36 |
| One way flight to Paris from Europe | $37 | $37 | $46 |
| Private hotel room | $72 | $83 | $102 |
| Eiffel Tower tickets | $24 | $24 | $24 |
Budapest
Cheapest Time To Go To Budapest

| Expense | Oct – Feb | Mar – Jun | Jul – Sep |
| --- | --- | --- | --- |
| Hostel | $28 | $43 | $33 |
| One way flight to Budapest from Europe | $45 | $140 | $41 |
| Private hotel room | $302 | $267 | $468 |
| Fisherman's Bastion Tickets | $34 | $34 | $34 |
Because Europe is such a firm favorite destination for travelers, it can be quite a costly destination to visit. Of course, planning your visit around the peak summer seasons can help you to find a good deal.
The cheapest time to go to Europe is during the winter. Between November and March, accommodation and flight deals are easier to come by. You can, if you're bold enough, wait until the very last minute to snag some even bigger deals on accommodation and flights.
The same strategy is not advised for travel during the peak season. For peak season travel, it's best to book well in advance.
Busiest Time to Visit Europe
Depending on where in Europe you're heading, the busiest time is generally the summertime. The months between May and August attract the most tourists, resulting in higher pricing and longer queues.
August is generally when Europeans enjoy their summer vacations, so the Mediterranean coastline can see an influx, of not just tourists, but locals too. Accommodation can be hard to come by, and will certainly come at a premium.
With most locals departing the cities in droves during August, you would be forgiven for thinking that this would result in the cities being less crowded. Instead, this is when the tourists really descend on the cities, meaning even longer wait times and large bustling crowds devoid of the local personality and charm.
Most festivals, celebrations, concerts, and sports events take place in Europe during the summer months, so if you're planning to attend, it's best to book your travels well in advance.
The winter months are usually quieter, however, the Christmas and New Year holidays can see a spike in visitor numbers. If you're planning on a ski trip in the mountains, the months between December and March are the busiest.
Northern Europe, particularly Finland, Sweden and Norway, will see a spike in the winter months (October to March) as tourists come to experience the magical northern lights and soak up the winter wonderland vibes. Of course, some other European winter destinations also see a spike.
Wexather in Europe
Overall, Europe's weather is mild and temperate. But, because of the various topographies that make up this continent, it can vary dramatically from one place to another.
For this reason, it's easier to split Europe into broader regions and take an average, specifically when talking about the weather.
Northern Europe experiences a cooler climate with dramatic variations between winter and summer. Generally, the winters are long and harsh. In the sub-arctic far north, winter is extremely dark with only a few hours of daylight. The summers are lovely and mild, if a little long in the coming. The days are long, sometimes extremely so in places such as Iceland.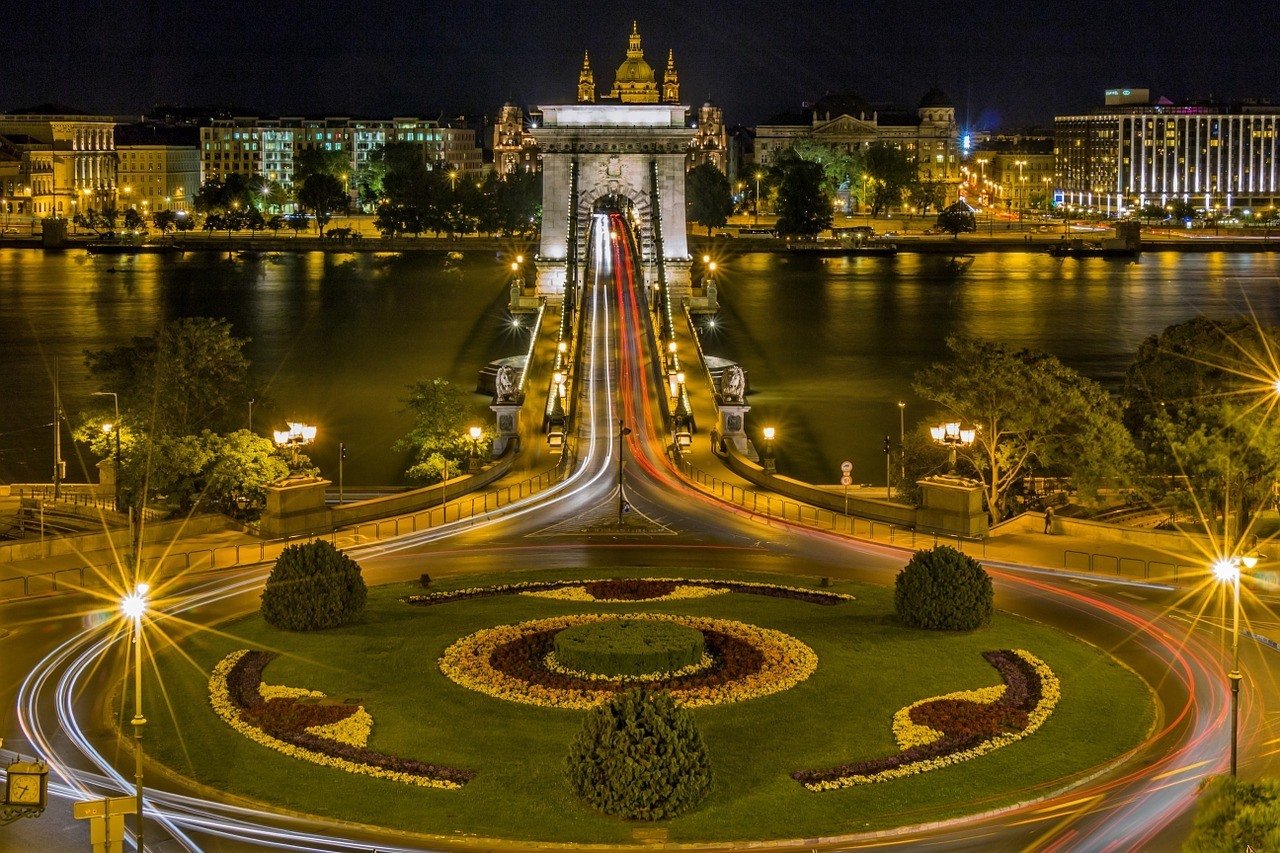 Western Europe features a pleasant sub-tropical climate with plenty of moisture. The winters are cold and wet, while the summers are mild and humid. Precipitation isn't seasonal and can occur at any time of year.
Southern Europe features a classic Mediterranean climate – hot and dry summers ideal for a beach holiday between May and July. The winters are mild and wet.
In Central and Eastern Europe, winters are colder with higher precipitation and more chances for snow. The summers here can get very hot. In fact, when I was backpacking the Balkans in May 2019 I was taken aback by the sheer heat.
Where is the Best Weather in Europe?
When it comes to sightseeing and travelling around Europe, the best weather usually falls over the spring and the autumn periods. These times are characterised by milder weather and can still offer relief from the high season price spikes, and are regarded by many as the best time to visit Europe.
That said, the northern countries in Europe experience spring conditions slightly later than countries further south, and similarly, autumn settles in a lot earlier too. The winters here are bitterly cold and dark, and the summers, while short, are lovely and mild. Countries in the far north typically have a very short tourist season as a result.
If you're planning to visit museums and galleries, then the winter months are ideal. In addition, you won't be waiting in long queues or fighting your way through jostling crowds of tourists at this time. Accommodation and flight prices are significantly cheaper during the winter too.
The exception here would be the ski resort and anywhere further north that offers tourists the chance to see the northern lights. In these instances, the winter months are the peak season.
A Mediterranean beach holiday is recommended for the spring and the autumn periods rather than the high summer. August in particular is very busy along the southern coast of Europe when tourists and locals descend upon resort towns and beaches.
Festivals in Europe
With the rich cultural heritage of the countries throughout Europe, there's no shortage of commemorative days, festivals, and celebrations throughout the year. Europeans also love to get outdoors during the summer months, so you can expect a flurry of music concerts, food and drink festivals, and just about any excuse to have a good time in the fresh air.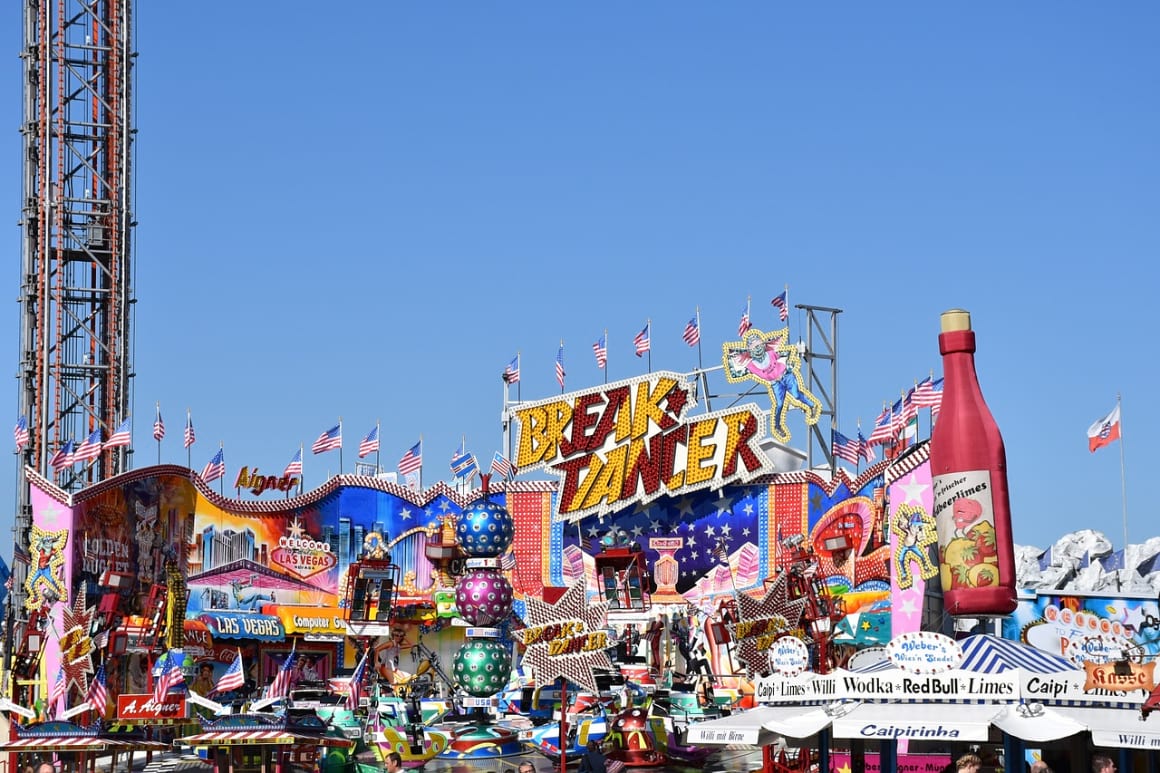 This last hoorah before the sombre religious observance of Lent is held in Venice each year, usually in February. The cobbled streets are overrun with costumed, masked revelers having a grand time despite the less-than-balmy weather at this time of year.
This annual summer festival is held in Saint Petersburg. The city's location within the arctic circle means that the summer months are characterised by 'white nights'. The nights at this time of year never get fully dark as the sun barely dips below the horizon, thus the skies seem white and dusky instead of dark.
Celebrations are held to make the most of the extended twilight and include balls, music concerts, carnivals, and firework displays.
Roskilde Festival, Denmark:
A popular rock festival, the largest of its kind in northern Europe, takes place over June and July annually. Featuring top rock bands from around the world and attracting an eclectic mix of international partygoers, Roskilde is a highlight on the European summer music festival calendar.
A celebration of national unity and patriotism at its best. French towns and cities burst into celebration with street parades, balls, processions, and fireworks displays, not to mention loads of that famous French food and wine.
The Notting Hill Carnival is the largest outdoor carnival in Europe. With roots dating back to the late '60s, the carnival is a vibrant celebration of Caribbean music, culture, and food.
The carnival takes place over two days annually and highlights the West Indian community in Britain.
The legendary Oktoberfest is held annually in Munich. Contrary to what the name would have you believe, the festival actually begins in mid-September and concludes in early October.
Tourists from all over the world come to attend the celebrations and raise a stein or two (or three or more) of beer at this authentically German party. FYI – There are plenty of other similar autumn beer festivals in Germany that are cheaper, quieter and perhaps more authentic.
Over the Christmas holiday period, festive markets spring up right across Europe. Many are renowned and attract visitors from far and wide, in particular, those in Germany and Austria, as well as the Czech Republic. Christmas in Europe is a magical time to visit.
These festive markets are a great place to pick up gifts or simply get into the spirit of the season.
When to Visit Europe – A Month by Month Breakdown
You probably have an idea of when you'd like to visit Europe, but if you're still in two minds, this month-by-month breakdown might help you weigh up the time of year that best fits your schedule, your budget, and your preferences in terms of crowds and climate.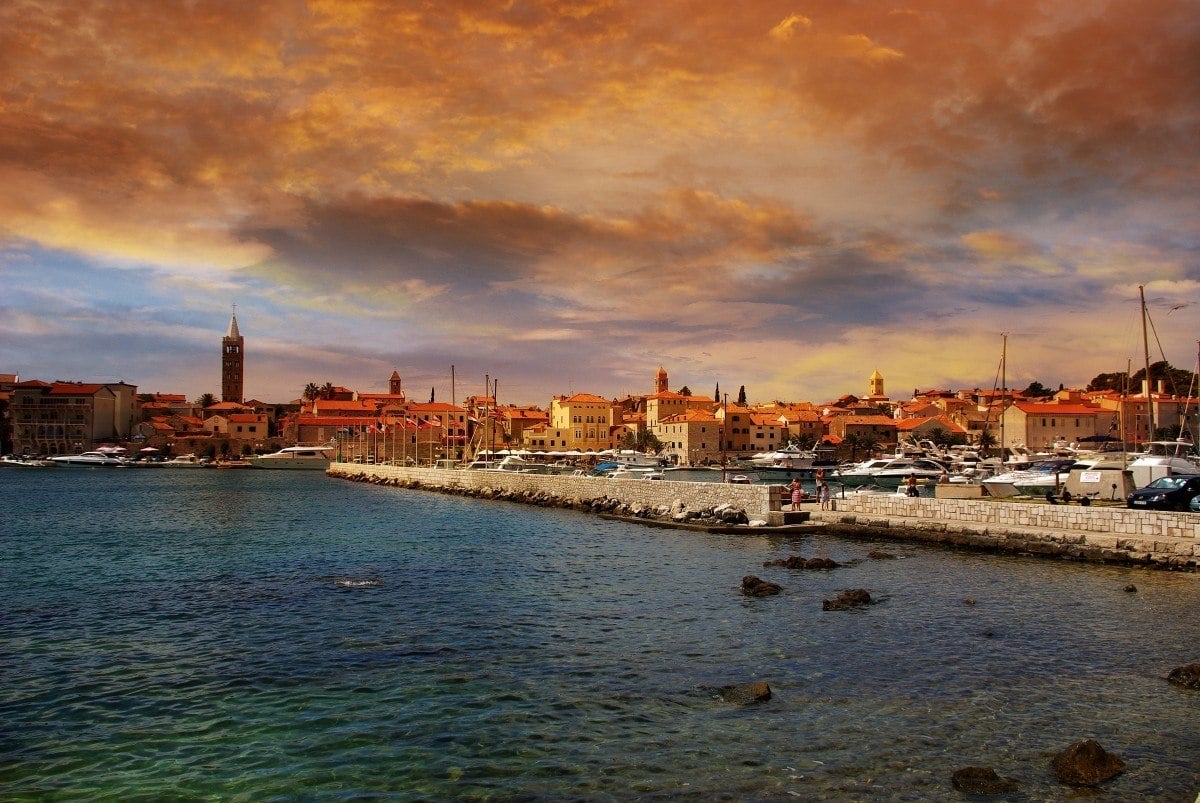 Europe in January
January is generally the coldest month of the year in Europe. As a consequence, it's also the cheapest time to visit, and far less crowded.
Northern Europe experiences snow and freezing temperatures as well as very short daylight hours, sometimes as little as only five hours of daylight. Temperatures only occasionally rise about 0°C.
January is much milder in southern Europe, with temperatures never really dipping below zero. Rainfall is common but the snow only falls in the mountains.
This is the best time of year to hit the slopes for a skiing holiday at a reasonable cost before the peak ski season hits in February.
Europe in February
Temperatures and daylight increase steadily throughout February. It's still fairly uncrowded and affordable to travel at this time unless you're planning to go skiing.
The weather is still cold and rainy across most of Europe, warming significantly the further south you travel. In southern Europe, the sun is making more of a regular appearance, while snow is still expected in the north.
Europe in March
Daylight savings kicks in across all of Europe, so the days will feel significantly longer.
In northern Europe during March, things are warming up, with snow only falling at the higher elevations.
Eastern and Western Europe start to feel the first stirrings of spring. The mercury can reach highs on average of around 10°C, and there's still a chance of rain. In the south of Europe, lovely warm weather can be expected, with highs reaching into the high teens.
This is a good time to travel, especially in the south, as the weather is pleasant, other tourists are fewer, and you can find good deals on accommodation and flights.
Europe in April
Spring makes its presence felt in the northern countries of Europe. Temperatures reach highs of around 10°C, making it less unpleasant to be out of doors. There's still the chance of light rain, and it's probably best to dress in layers.
The Mediterranean region starts to feel distinctly summery, with warm weather and reduced rainfall. This comfortable weather makes it ideal to travel at this time. But, along with the mercury, visitor numbers are also rising.
Eastern and Western Europe are enjoying full-blown spring. Temperatures are in the mid-teens, days are lovely and long, and there aren't too many other visitors. Rain can still be expected, so pack some warmer items.
Europe in May
Over most of Europe, May is characterised by weather that is pleasant and warm, but not too hot. Sunny skies are plentiful, although not without the occasional shower.
Northern Europe finally feels like spring, with temperatures climbing to the mid-teens. Southern Europe is feeling more like summer than spring, with average temperatures reaching the high 20s.
The eastern and western regions of Europe are not as warm as the south, but offer mild, pleasant weather with the occasional cooler day in between. Eastern Europe is rainier at this time, so make sure to pack for all seasons.
Because the weather is improving, tourist numbers are beginning to swell, and prices start their climb to their peak summer highs. Any outdoor pursuits, like hiking and cycling, are best enjoyed in May before it gets too hot.
Europe in June
The peak summer season is characterised by warm weather, higher tourist numbers, and elevated pricing.
The southern parts of Europe will experience hot weather, averaging at around 30°C, but with high humidity that can make it feel much hotter. It's mostly hot and sunny and busy with tourists.
In the east, the temperatures are milder, averaging around 24°C with the occasional downpour to cool things off. The weather is more variable in the west, with more rain likely, and milder temperatures.
The northern regions are warming up, with highs reaching the 20s. It can still get cloudy, rainy and cool, so pack some warmer items.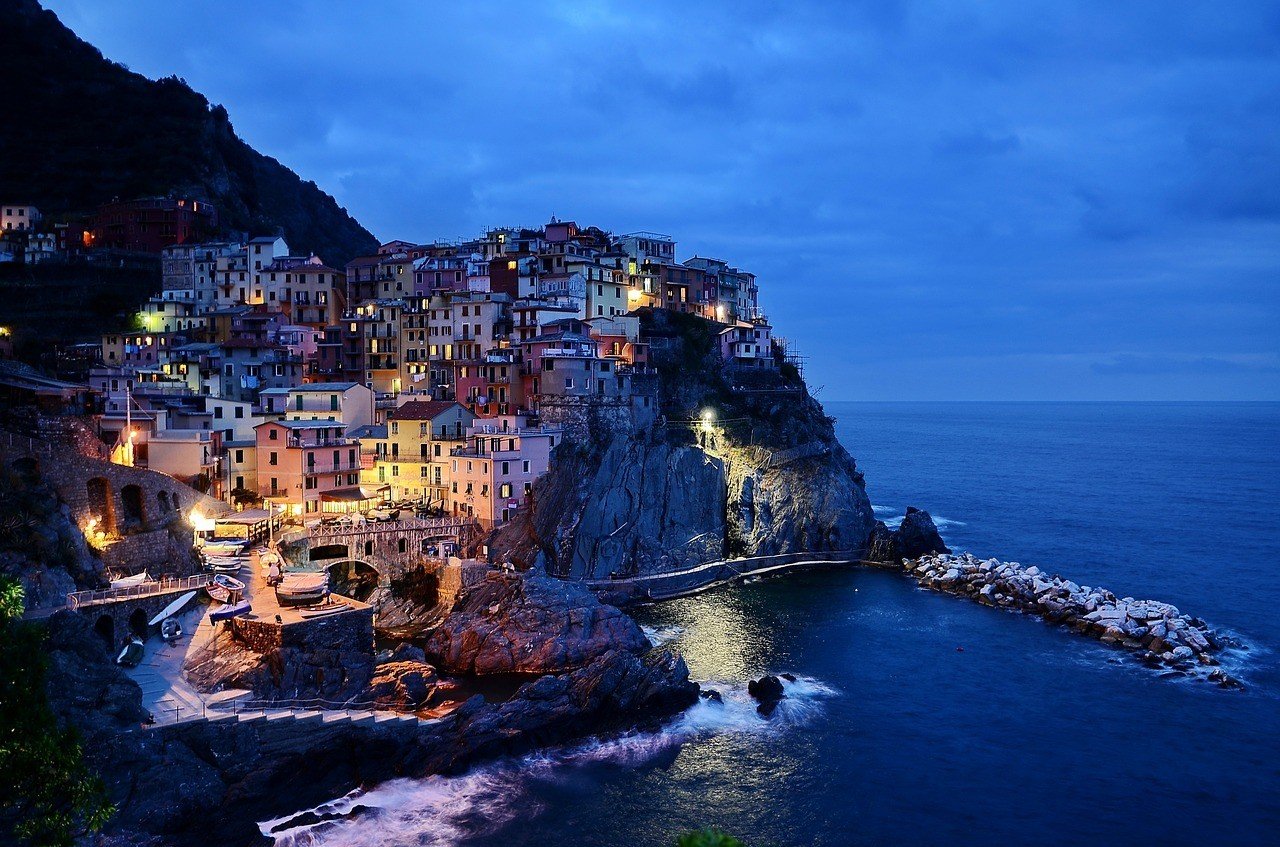 Europe in July
July is warm and sunny across the board, with temperatures increasing dramatically the further south you go. The Mediterranean region will see temperatures in the low 30s, while the far northern regions will peak in the low 20s.
Rainfall should be expected in the eastern and western countries – bring a light jacket as it can still get quite chilly.
If you're traveling at this time, you'll pay peak season rates for flights and accommodation. You're also likely to spend a fair amount of time in queues and shouldering your way through crowds of other tourists.
Europe in August
Traditionally, August is when Europeans take their summer vacations. Schools are closed and locals head to coastal regions for a beach break.
Along the Mediterranean coastal lodgings will come at a premium, and beaches will be packed to capacity with tourists and locals in their droves. The now-vacated cities fill up with tourists jostling each other in the stifling heat for a glimpse of attractions.
In northern Europe, tourists are flocking to make the most of the very short tourist season while the weather is pleasant and mild.
The east and west are a mixed bag of lovely warm days and rainy ones.
Europe in September
The European school holidays are over, locals return to the cities, and life returns to normal. This is also when most tourists head home and temperatures start to become milder again.
This is the best time to visit Europe as the weather is still great, but the crowds are thinning and prices returning to normal.
Autumn starts to settle in, especially in the north where daylight hours start to decrease significantly. Rain is common in the north at this time, as well as in the east and west. The south remains warm and dry.
Europe in October
The weather in October is cooling noticeably. Daylight savings ends towards the end of the month. Tourist numbers continue to decline resulting in some great offers on accommodation and flights.
Maximum temperatures in the north reach the low-teens, while in the south, the mercury still reaches the mid-20s. Overall, the weather in Europe in October is variable, with sunny days punctuated by rainy, cooler weather.
Eastern and Western Europe are still quite mild, but not as warm as the south. Rain is frequent and nights can get quite cool.
This is also the start of the Northern Lights season in the Nordic territories.
Europe in November
The grey skies of winter settle in throughout Europe. Shorter days, colder temperatures and higher rainfall mean relief from high tourist numbers. The winter months can mean shorter operating hours at main attractions, as well as closures for maintenance.
The south offers much milder winter conditions, while in the north the mercury is dropping steeply towards the single digits and below. Rain is common, with snow falling in certain regions.
High rainfall and single-digit temperatures are common in the eastern and western countries of Europe.
Europe in December
Cold, wet, and grey weather is common across most of Europe in December. The days are short, but the nights are largely lit up by festive décor.
Tourism picks up slightly over this period, so you may see a rise in the number of tourists and in pricing in certain areas.
It's bitterly cold in the north with temperatures rarely reaching as high as 0°C. Snow is common. Higher elevations across Europe will see snow, but generally, precipitation falls as rain.
Eastern and southern Europe will see milder temperatures, reaching the mid-teens, with the occasional sunny but chilly day.
The Future of the SIM Card is HERE!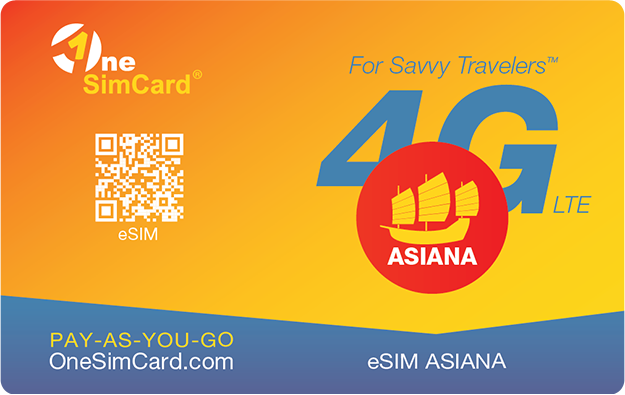 A new country, a new contract, a new piece of plastic – booooring. Instead, buy an eSIM!
An eSIM works just like an app: you buy it, you download it, and BOOM! You're connected. It's just that easy.
Is your phone eSIM ready? Read about how e-Sims work or click below to see one of the top eSIM providers on the market and ditch the plastic.
Buy an eSIM!
FAQ About the Best Time to Visit Europe
Don't Forget your Europe Travel Insurance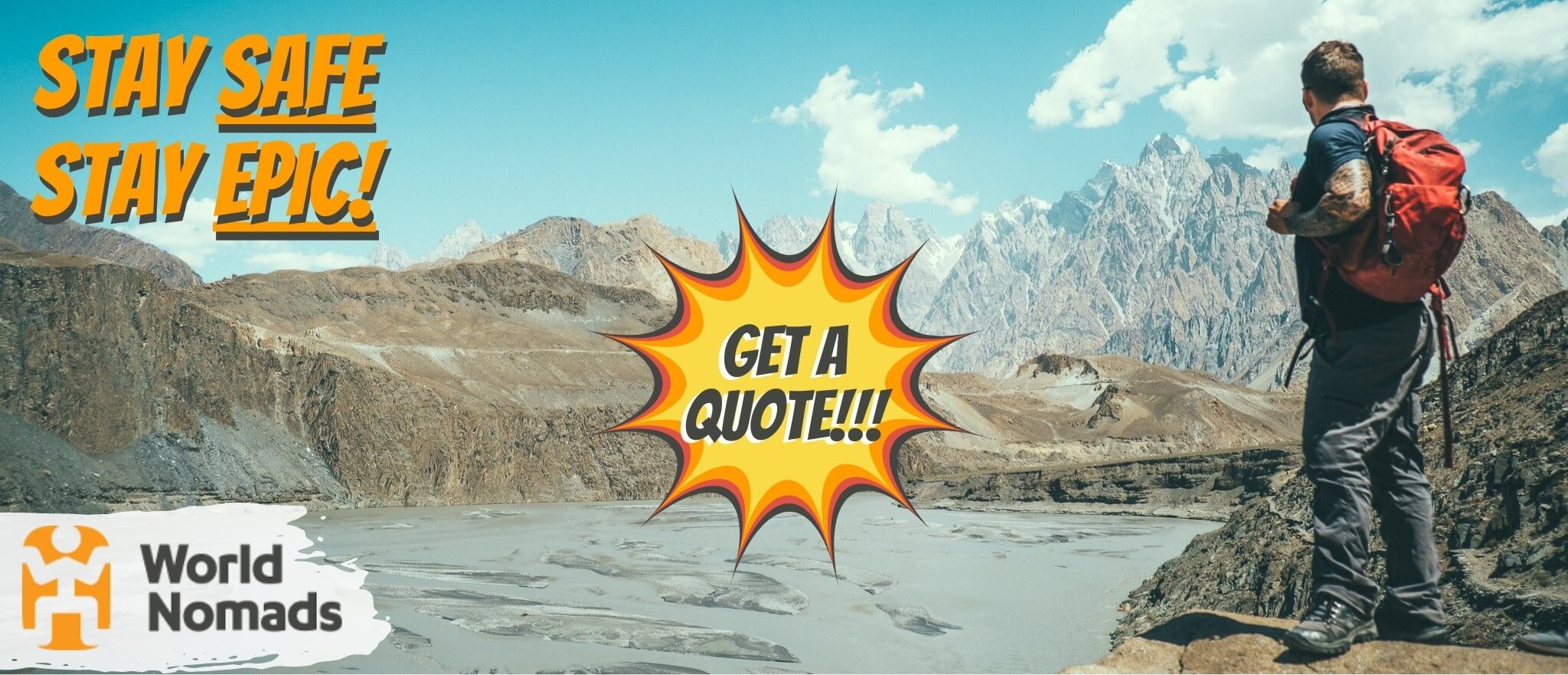 World Nomads' mission is to support and encourage travellers to explore their boundaries. They offer simple & flexible travel insurance, and safety advice to help you travel confidently.
They've been doing it since 2002 – protecting, connecting, and inspiring independent travellers just like you.
Get a quote below or read our in-depth review!
World Nomads provides travel insurance for travelers in over 100 countries. As an affiliate, we receive a fee when you get a quote from World Nomads using this link. We do not represent World Nomads. This is information only and not a recommendation to buy travel insurance.
Final Thoughts on the Best Time to Visit Europe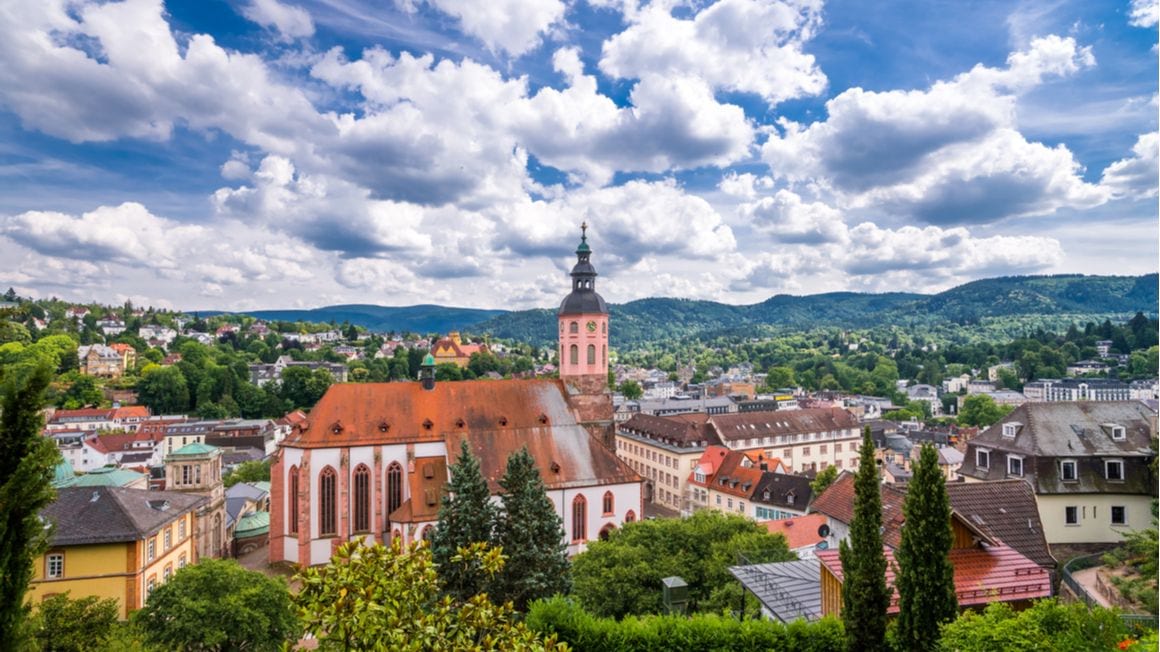 Europe is such a varied and rewarding destination to visit. While some seasons are better than others for certain experiences or activities, generally you're guaranteed a memorable time no matter when you choose to visit.
Planning well enough in advance for a peak season trip can help ensure you get the experience you're wanting to have, and possibly save you some money in the process. Out of peak season, you may find some really good last-minute deals if you're bold enough to hold out for them.
There's no shortage of unique experiences to be had in Europe, and we're confident that one trip will most certainly lead to more.
---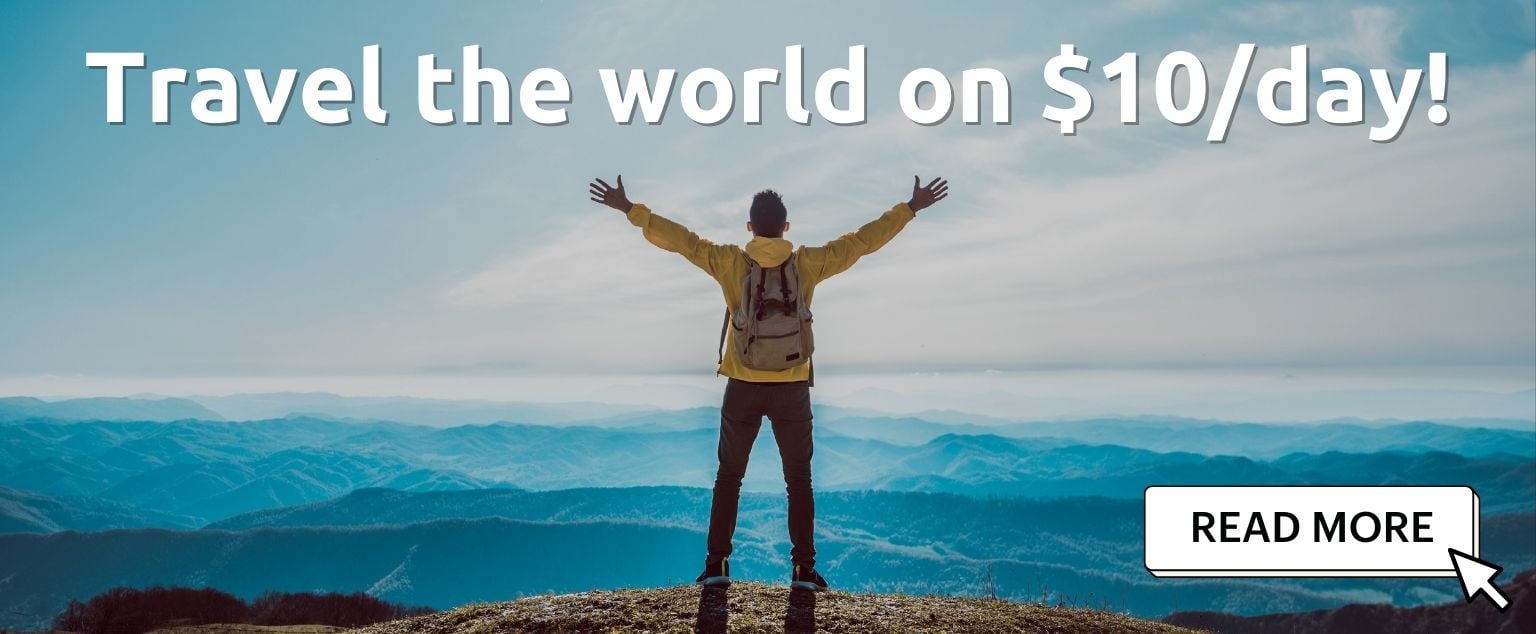 And for transparency's sake, please know that some of the links in our content are affiliate links. That means that if you book your accommodation, buy your gear, or sort your insurance through our link, we earn a small commission (at no extra cost to you). That said, we only link to the gear we trust and never recommend services we don't believe are up to scratch. Again, thank you!