It's no secret that Scotland is found on just about every travel bucket list out there!
After all, this country is a playground for nature lovers: Desolate moorlands beckon, whilst imposing peaks and endless lochs shimmer tauntingly in the sunlight. With few wild camping restrictions and awesome scenery, Scotland is an adventure waiting to happen.
During the warmer months, tourists and locals alike flock to the Scottish highlands. In addition to two national parks, the country is home to several nature reserves, offering a wide range of activities that will satisfy a broad range of traveller types.
To help you plan your itinerary, here are some of the most popular national parks in Scotland. Grab your wellies and don't hesitate to step off the beaten tracks as you uncover all the hidden treasures scattered throughout the Scottish wilderness!
What are National Parks?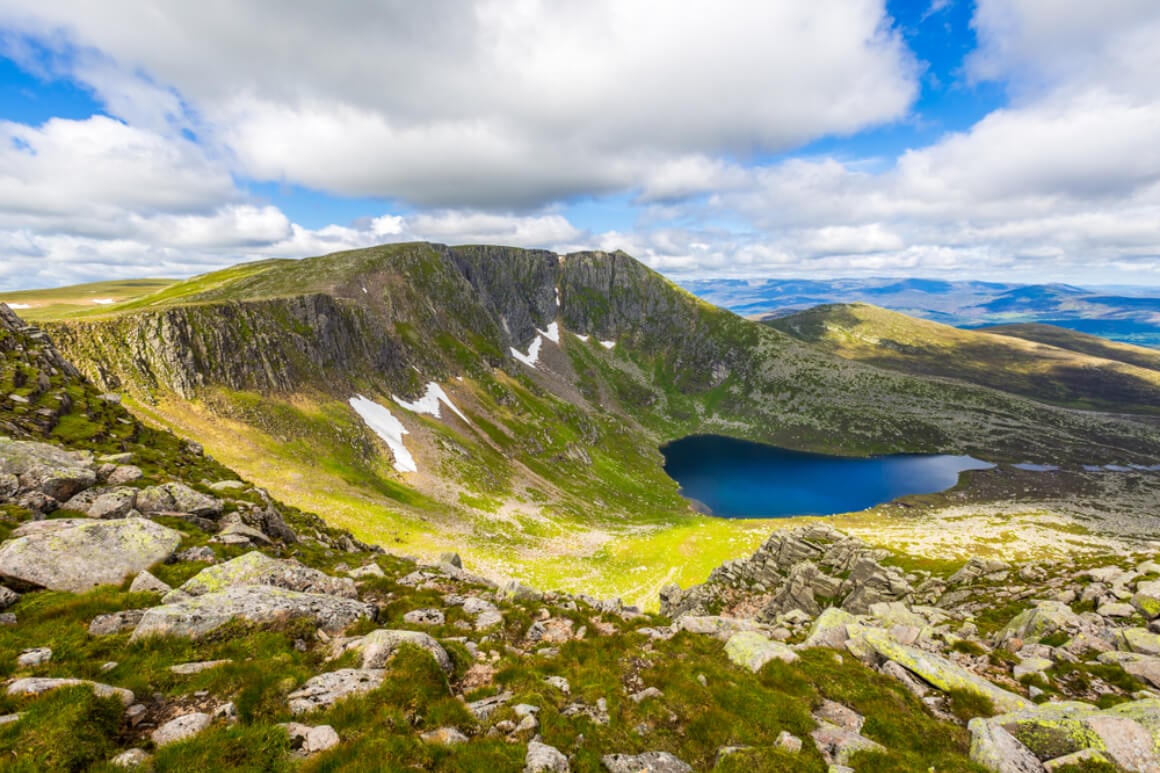 A 'National park' refers to a managed area of exceptional scenery. Developments are limited and monitored in order to preserve the current ecological state. Some natural parks or nature reserves are often promoted for ecotourism purposes. So, whether you want a relaxing weekend, or to backpack Scotland in its entirety, national parks are consistently a great option.
A trip to Scotland would simply not be complete without checking out a couple of its amazing ecological havens. Indeed, the Scottish Highlands and moorlands dazzle tourists with their dramatic landscape, punctuated by rare flora and fauna. In some parks, you'll even see plants that date all the way back to the last Ice Age!
With some of the most beautiful hiking paths in the United Kingdom (check out national parks in the UK), Scottish parks cater to virtually all types of travellers, regardless of their fitness levels. There are loch cruises on historic steamboats, relaxing nature walks, and even cliff climbing for thrill seekers.
Unlike other countries, the Scottish national parks and nature reserves aren't all owned by the state. Most of them are owned and managed by private landowners, including the National Trust Scotland and other conservation bodies.
National Parks in Scotland
Home to some of the most majestic natural sites in Europe, Scotland is practically overflowing with outdoorsy fun!
Oh, and the great news? Virtually all national parks and nature reserves in Scotland are entirely free of charge!
It's no wonder Scotland is the second home to 007 and has been a James Bond location for filming in the recent movie "Skyfall".
Loch Lomond and The Trossachs National Park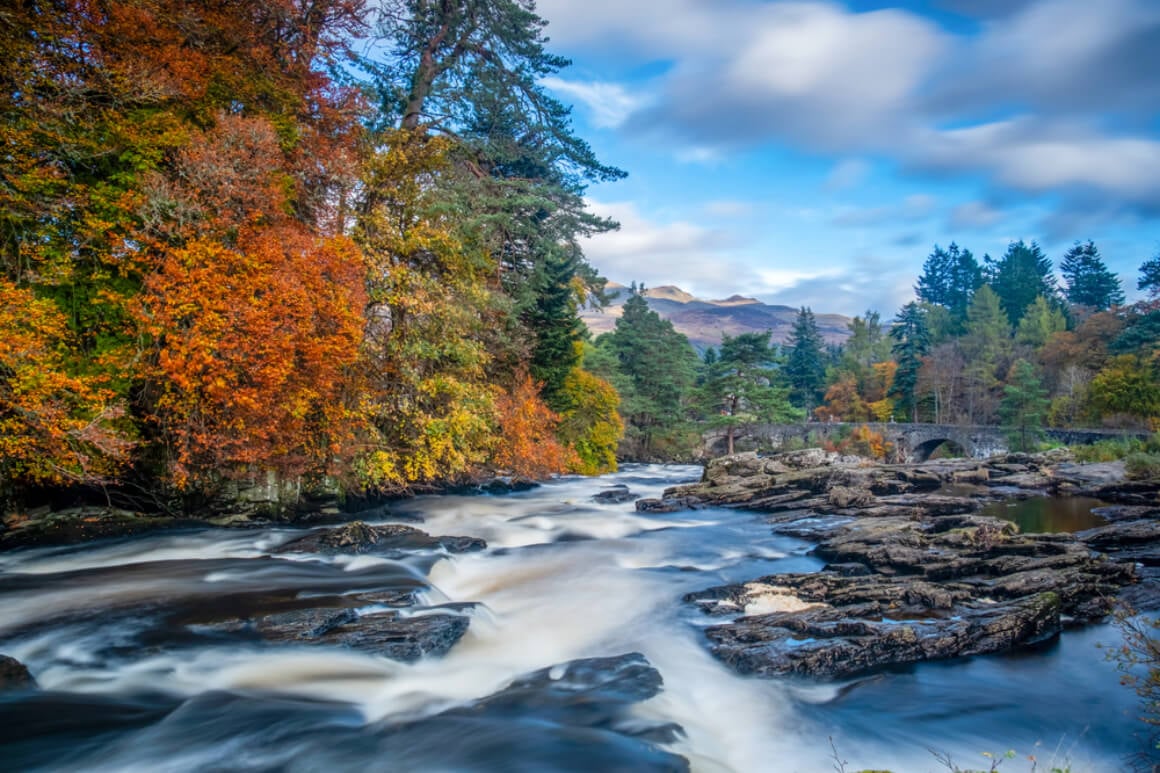 Size: 1,865 km²
Location: Balloch
Cost of Entrance: Free
Get ready to be wowed by one of the most spectacular national parks in Scotland!
Many say that this park embodies everything they'd envisioned Scotland to be – and more. After having explored the area, I quite agree with this statement: The rugged mountains and deep cerulean lochs perfectly showcase Scotland's natural beauty.
It goes without saying that this place is an incredible haven for nature lovers! Because there are heaps of things to do (and look at) in the park, weekends tend to be packed with tourists and locals. If you'd like to avoid the crowd, your best bet would be to head there on a weekday.
What makes Loch Lomond and The Trossachs National Park even more special is the fact that it encompasses 22 lochs, 50 conservation sites (packed with wildlife), and no less than 20 Munros (Scottish mountains).
There are hiking trails galore, but if that's not really your thing, renting a kayak or canoe and exploring the biggest loch in Britain is a fantastic option. Visitors can also book a steamship cruise aboard the historic Loch Katrine, but bear in mind that this steamship only runs from April through to October.
A long nature walk is a perfect way of soaking up the park's many sights. I recommend the 96-mile West Highland Way, starting from Milngavie and ending in Fort William. Along the way, you'll pass by several tempting attractions, including the Devil's Staircase, Ben Lomond and Loch Leven.
According to the Scottish Outdoor Access code, wild camping is allowed on the West Highland Way as long as you limit yourself to small groups and only camp out for 2 or 3 nights per place. So don't forget to bring your best tent!
Where to Stay Near Loch Lomond and The Trossachs National Park – The Hayloft in the Trossachs
If you're not really into camping, you can put your feet up and relax in this charming guest suite. If you are looking for places to stay in Scotland, this is definitively a top location. With two bedrooms and a well-equipped kitchen, this space is perfect for four. After exploring the national park, kick back and relax on the patio, overlooking ancient woodlands.
Month to month payments, no lock-in contracts, and no itineraries required: that's the exact kind of insurance digital nomads and long-term traveller types need. Cover yo' pretty little self while you live the DREAM!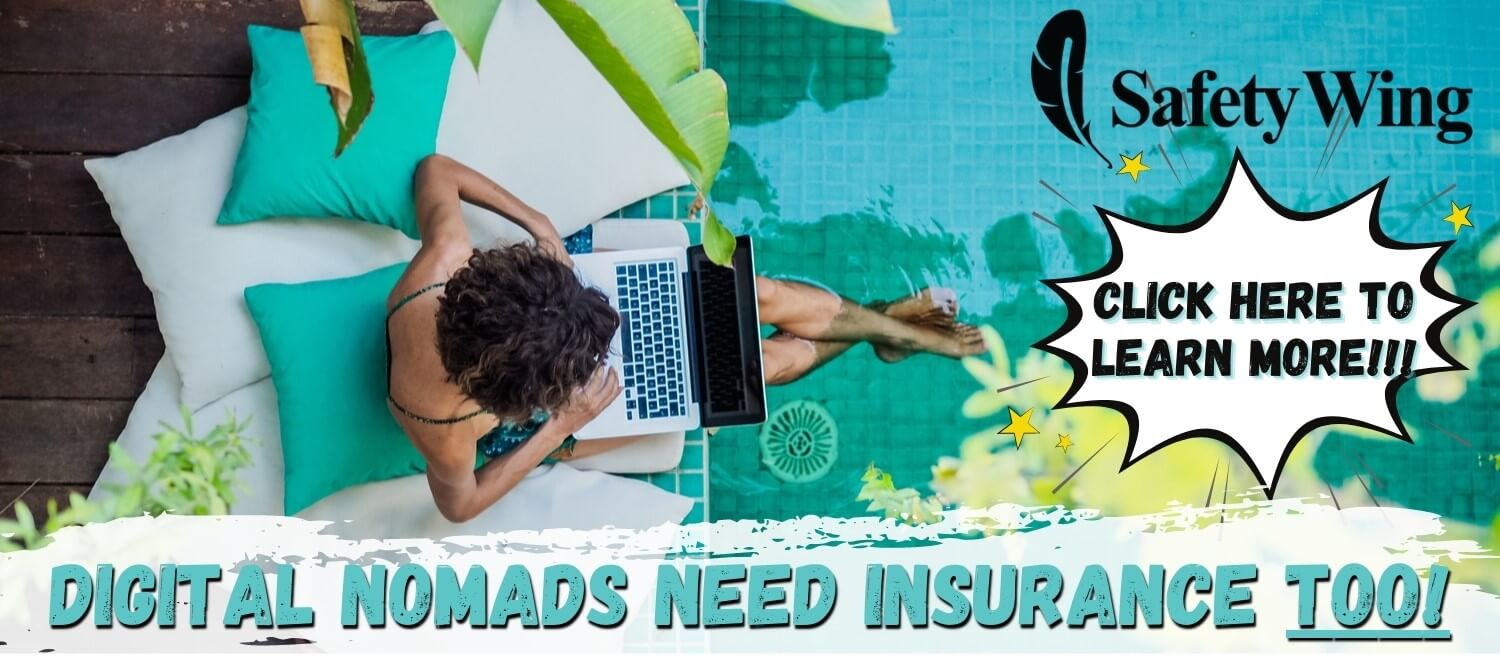 SafetyWing is cheap, easy, and admin-free: just sign up lickety-split so you can get back to work! Click the button below to learn more about SafetyWing's setup or read our insider review for the full tasty scoop.
Cairngorms National Park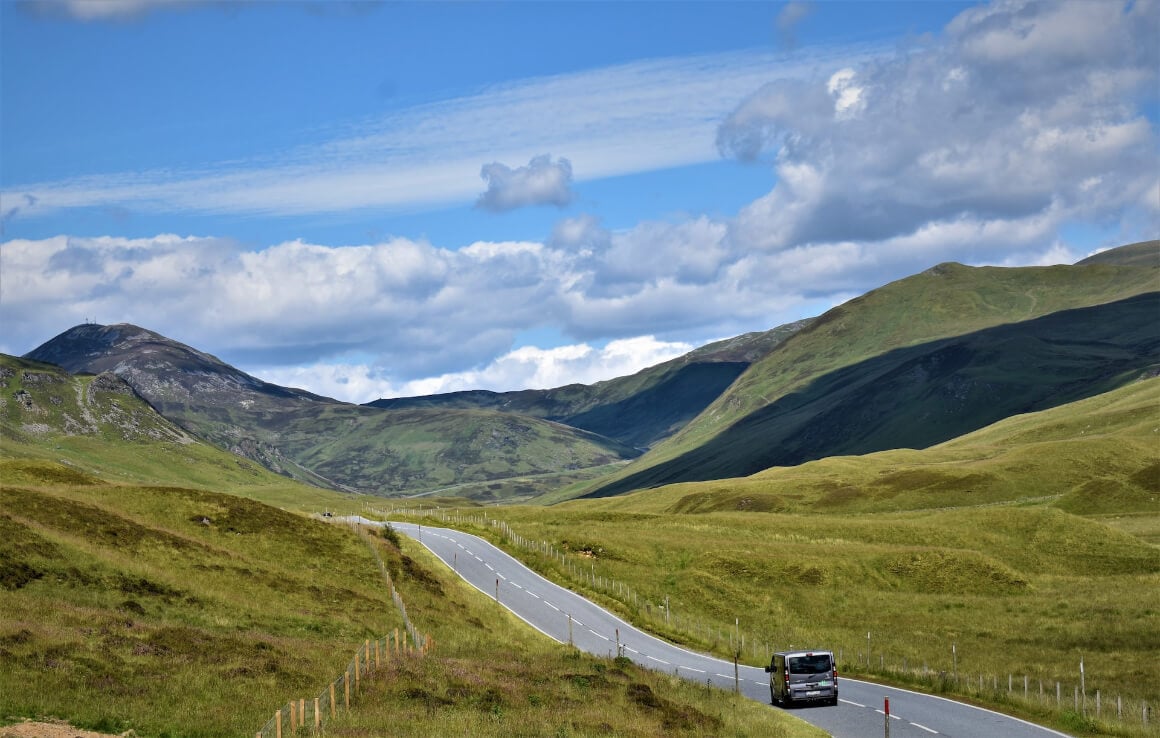 Size: 47.5 km²
Location: Castle Douglas
Cost of Entrance: Free
With awe-inspiring views originating from virtually every corner, Cairngorms is the second of the two Scottish national parks.
Home to sprawling forests swathed in centuries-old Caledonian Pine trees, Cairngorms happens to be the largest national park in the United Kingdom. This park is so immense that locals often joke about how the whole of Luxembourg can fit into the Cairngorms – with room to spare!
This park has an undeniably untamed feel to it, but there are actually quite a few settlements enclosed within its borders. If you've got some extra time to spare, check out Aviemore, the national park's main populated area.
Families travelling with children might enjoy heading over to Aviemores's Strathspey Railway Station, where they can catch a ride on a Heritage steam locomotive, and enjoy an atmospheric afternoon tea. If you're short on the itinerary front, there are plenty of things to do in Inverness, which is only a hop away.
If visiting in spring or summer, the Rothiemurchus Forest offers plenty of walking trails for all fitness levels. On top of this, the forest offers different types of activities, such as wildlife watching or (significantly more adrenaline-filled) quad biking. Alternatively, you can also book a kayaking, rafting, or tubing expedition down the river.
Cairngorms National Park houses several historic sites and castles too. Be sure to check Loch an Eilein, an island castle that was voted 'UK's best picnic spot'. The iconic Balmoral Castle can also be found within the national park. Whilst visitors aren't allowed on the grounds, you are allowed to hike the surrounding hills to view the property from a distance.
Where to Stay Near Cairngorms National Park – Blaeberry Cottage
Looking for accommodation that's conveniently centred in the middle of the park? How about this quaint, two-bedroom cottage for four? Close to the centre of Aviemore, this space boasts a modern kitchen- although you can always fire up the BBQ grill to enjoy the garden.
Other Parks in Scotland
Just because Scotland has only two national parks doesn't mean you should limit your outdoorsy adventures! The country is also home to several nature reserves, offering further lush lands to explore.
Cairnsmore of Fleet National Nature Reserve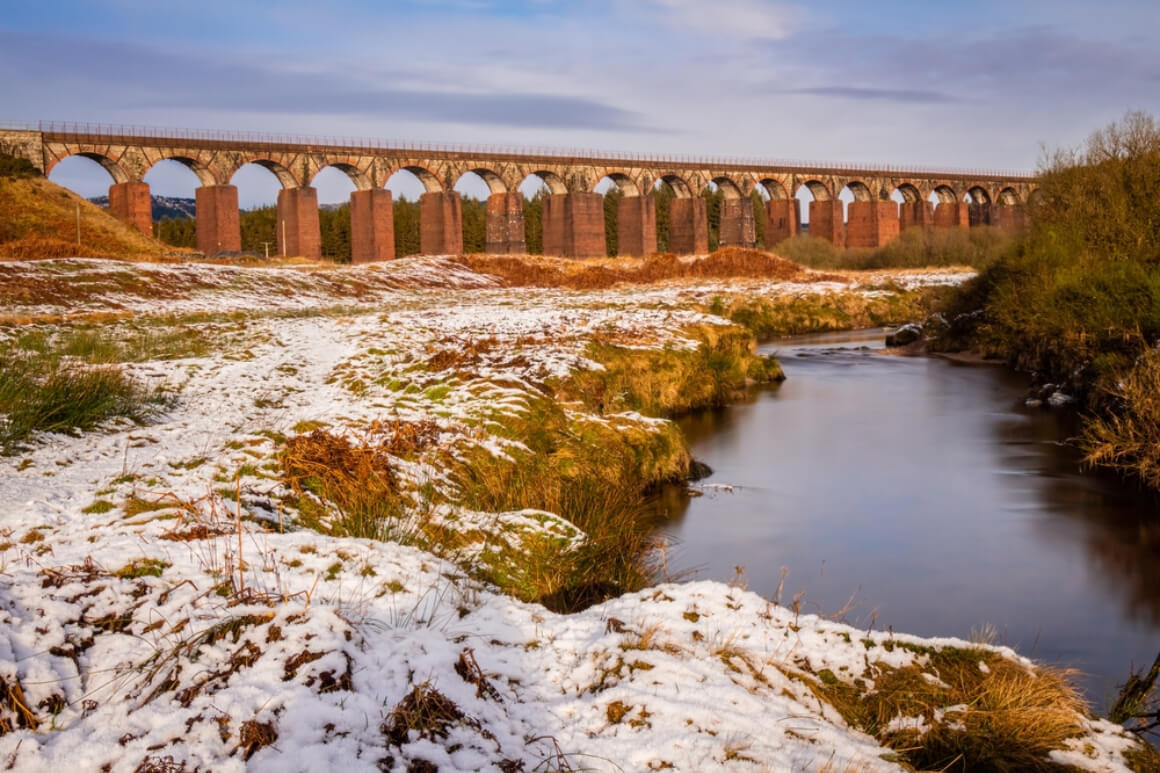 Size: 20 km²
Location: Castle Douglas
Cost of Entrance: Free
Owing to those notoriously harsh Scottish winters, the best time to visit national parks in Scotland is in the spring – and nature reserves are no exception!
Indeed, the Cairnsmore of Fleet National Nature Reserve is a sight to behold between March and May, when the plants are in full bloom. Do remember that this is Scotland, and whilst spring sees plenty of dry and sunny days, it's not uncommon to have a sudden downpour.
Anyway, let's check out all the fun things that await at this nature reserve! Because of its extensive open moorland, this park has been designated as a Site of Special Scientific Interest – so you can be sure that there's plenty to keep you entertained.
Getting to the park is quite easy; simply follow the access points from the Cairnsmore summit path or the Visitor's Center.
There's something about the vast, lonely moorland and rich foliage that makes you feel connected to the wild. This park is ideal for a relaxing hike while breathing in the crisp, countryside air.
You might fancy checking out the park's gigantic granite massif, which rises majestically above the relatively flat landscape. If you manage to make it all the way to the summit, you'll be treated to panoramic vistas of the moorlands.
The reserve still retains evidence of its human occupation from several centuries ago. You'll see cairns on the summit that apparently date all the way back to the Bronze Age. Cool, right?
Where to Stay Near Cairnsmore of Fleet National Nature Reserve – Tower Lodge
How would you like to stay in an actual stone castle tower? With four levels joined together by a steep wooden staircase, this tower sleeps four in two bedrooms. Boasting a well-outfitted kitchen and a walled garden, this space is under an hour's drive from the nature reserve.
Beinn Eighe National Nature Reserve
Size: 48 km²
Location: Achnasheen
Cost of Entrance: Free
There are always heaps of super fun things to do in Scottish national parks – and Beinn Eighe will certainly live up to your expectations!
A bit of trivia for you: Beinn Eighe was the very first national nature reserve established in the United Kingdom. And it's not difficult to see why people thought it worth protecting, with its incredible panoramas, jagged mountain peaks, and pine forests.
From far away, the mountain ranges may appear empty and barren, but venture deeper and you'll be greeted by a stunning diversity of habitats and wildlife.
Head down to Loch Maree, and you'll find two more great trails. The Woodland trail spans over 1.5km and takes you through the pinewood forest in around 45 minutes. The Mountain Trail is more challenging and requires around 3 to 4 hours to complete. If you're up for the adventure, though, I can assure you that the views are absolutely worth it!
At the very heart of the nature reserve is the famous Beinn Eighe Ridge. This cluster of ridges, peaks, and scree-coated slopes lies between Glen Torridon and Loch Maree.
Like most parks in Scotland, Beinn Eighe National Nature Reserve has a few basic campsites scattered about, so spend the night if you want to prolong the highland tour!
Where to Stay Near Beinn Eighe National Nature Reserve – Gillie's Rest
Perfect for couples or solo travellers, this detached chalet lies just a quick15 minute drive from the Beinn Eighe National Nature Reserve. This space does feature basic kitchen facilities, but if you'd rather not, head over to the nearby Ledgowan Lodge for a hearty Scottish meal.
Forget boring accommodation… book yourself an EPIC STAY!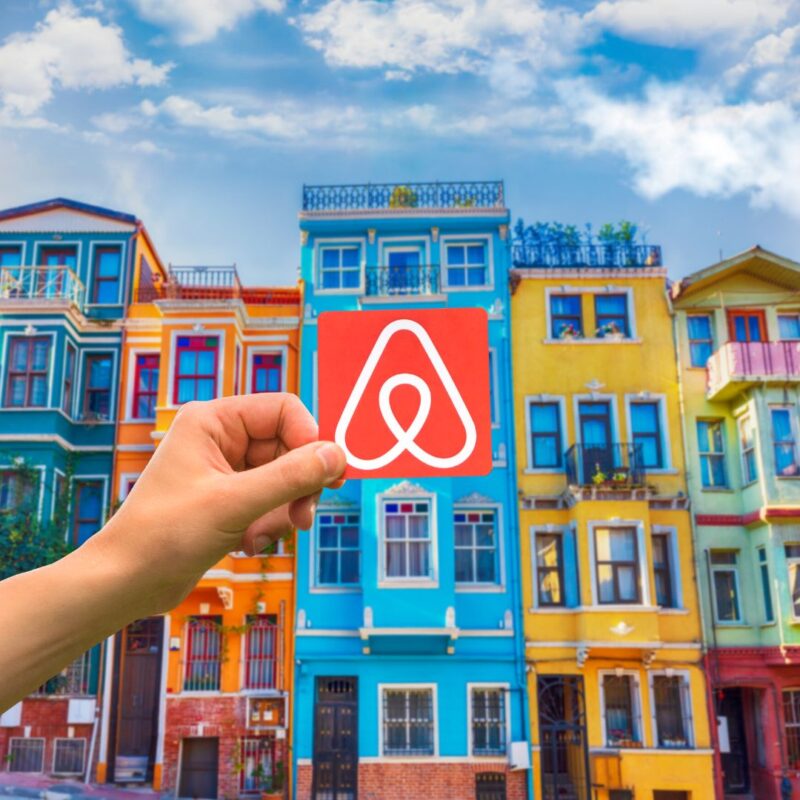 Why stay in a naff hotel when you can stay in a cosy, stylish local house instead? And for half the money too!
Stay somewhere EPIC and save your hard-earned dollars — from houses to barns to castles and caves, there is an Airbnb for every occasion!
Book an EPIC Stay
Clyde Valley Woodlands National Nature Reserve
Size: 3.14 km²
Location: South Lanarkshire
Cost of Entrance: Free
As far as picturesque Scottish national parks go, Clyde Valley Woodlands totally takes the cake! In fact, this nature reserve is made up of six separate woodlands nestled in steep river valleys. Because the woodlands have been so well preserved, they are great examples of how the Central Belt's ancient, deciduous forests might have looked like.
Nature enthusiasts should hike over to the Falls of Clyde, home to the evasive peregrine falcons. This area also houses rare tundra plants that survived the last Ice Age. Experienced hikers will no doubt find their joy on the Clyde Walkway- a bike and footpath that extends all the way from New Lanark to Glasgow.
One of Scotland's Great Trails, this walkway runs alongside the river and stretches over 60 kilometres. You'll need several days to complete the entire trail, but there are plenty of camping and accommodation options en route.
When exploring the Clyde Valley Woodlands, be sure to check out the Nethan Gorge, naturally carved by the River Nethan. Afterwards, trot down to the Cartland Craigs. These are a small, beautiful woodland that hides a cute hiking path, and the remains of the Castle Qua fort!
Where to Stay Near Clyde Valley Woodlands National Nature Reserve – Unique Stone Gatehouse
Not only does this stone cottage lies less than an hour's drive from both Glasgow and Edinburgh, but it's super close to the nature reserve too! Talk about an unbeatable location, right? With two bedrooms for four guests, this space has a kitchen, patio fitted with outdoor sofas, and a BBQ.
Glen Roy National Nature Reserve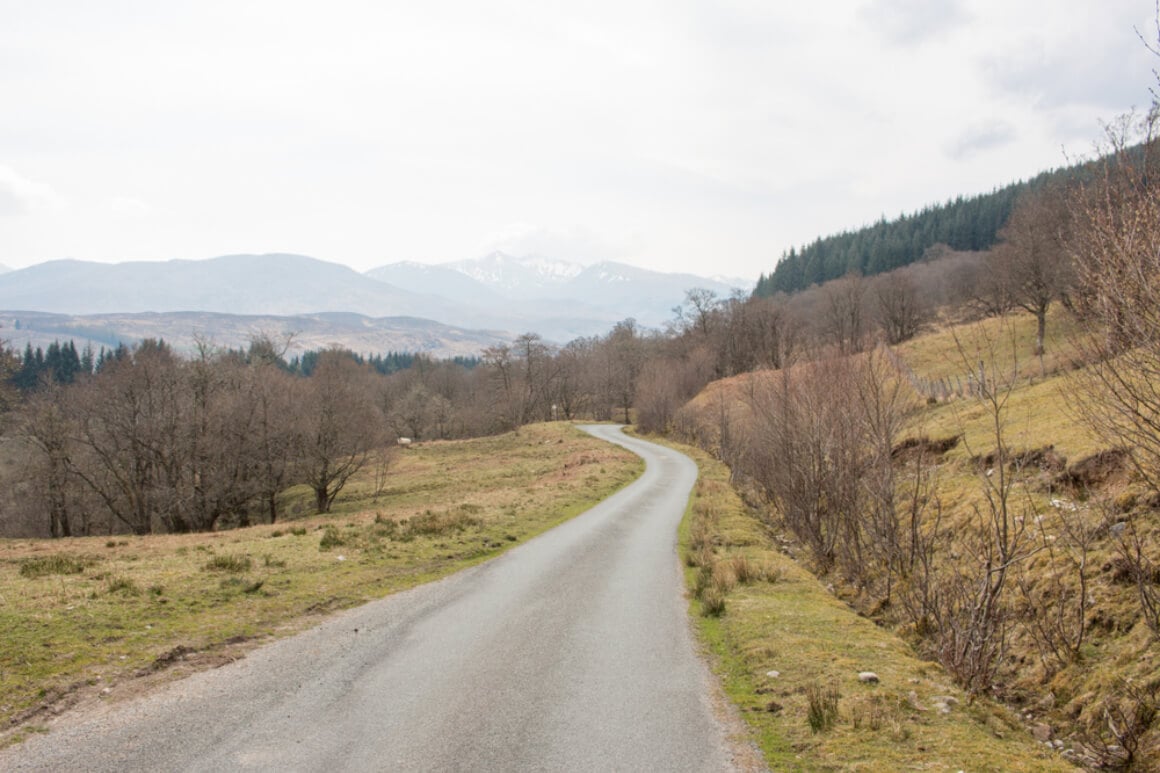 Size: 12 km²
Location: Lochaber
Cost of Entrance: Free
If there's one place you can explore vestiges of the last Ice Age, it's at the Glen Roy National Nature Reserve!
With hills, dales, and a soothing landscape, it should be no surprise that Glen Roy is said to be among the best Scottish national parks.
As with all good natural spaces, the park comes with its fair share of hiking and trekking trails, but what makes this park notably special is the Glen Roy Parallel Roads. The Parallel Roads aren't actually roads (as their name suggests), but rather geological phenomenons that encompass three loch terraces.
This phenomenon is quite a sight to behold, with sharply carved shorelines 'stacked' on top of each other. According to the experts, the Parallel Roads were formed by ancient ice-dammed lakes as the ice front advanced.
In addition to the Parallel Roads, you might find other landforms linked to the glacier, such as landslips, terraces, and river fans. A geological wonderland indeed!
There are plenty of other great things to see and explore in Glen Roy National Nature Reserve, including scenic trails. For instance, the Glenroy Road trail offers a moderately challenging hike that takes you across some of the park's most coveted sights. You'll need nearly 7 hours to complete this trail though, so be sure to gear up adequately!
If you're looking for something a bit more challenging, the Carn Dearg-Glen Roy trail should be right up your alley. This multi-day course takes you past the four Corbetts (Scottish mountains) that are found around the park.
Where to Stay Near Glen Roy National Nature Reserve – Acorn Lodge
Commanding an excellent location near Glen Roy, this lodge is well-suited to couples or families of four. This property boasts a grass roof, kitchen, and even an infra-red sauna in the bathroom – perfect for soothing your muscles after a day (or more) of trekking!
Creag Meagaidh National Nature Reserve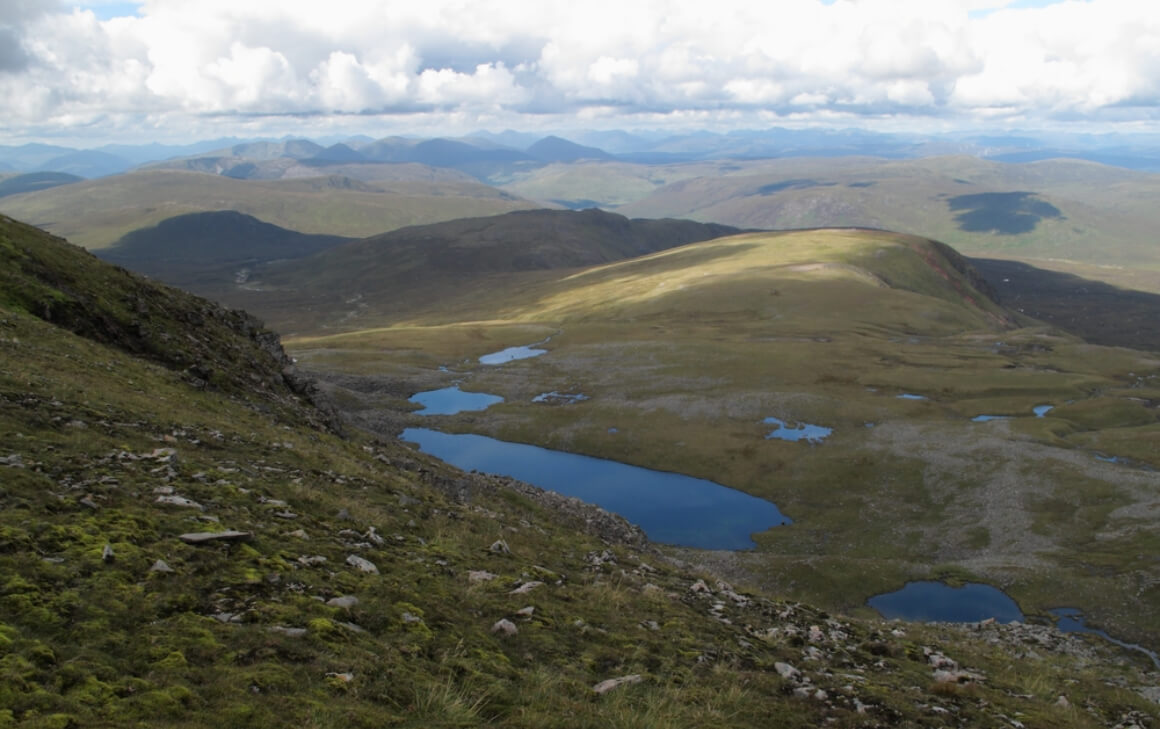 Size: 39.5 km2
Location: Aberarder
Cost of Entrance: Free
Let's wrap up our list with the kind of desolate wilderness that makes you feel as though you're at one with nature. Undeniably one of the most remarkable national parks in Scotland, Creag Meagaidh lies at the very centre of the Monadhliath Mountains. As such, you can expect an authentic mountain experience, complete with bucketloads of dramatic scenery!
Stretching from Coire Ardair's steep cliffs to the beautiful shores of Loch Laggan, this nature reserve is home to an extensive variety of habitats. This includes (notably) an Arctic Mountain plateau and Alder Woodlands.
Experienced climbers may consider tackling the rocky Coire Ardair face, but it's quite a challenging climb, so make sure to properly prepare. If you'd like to scale this impressive, 1130 meters-tall cliff, I recommend you do so alongside an experienced guide. From the summit, you'll be treated to an awesome bird's eye view of the nearby cliffs and mountains.
Families travelling with kids might enjoy a refreshing walk by the gently gurgling river, followed by a spot for lunch in one of the park's picnic areas. Keep your eyes peeled for deer and goldfinches as they frolic in their natural habitat.
Where to Stay Near Creag Meagaidh National Nature Reserve – Little Birch Cabin
This cabin for three boasts classic home comforts, and two cosy rooms that are valuable retreats for the end of the day. With a stay in this Airbnb, you'll be less than an hour from Creag Meagaidh and just a stone's throw from the RSPB Insh Marshes nature reserve.
Final Thoughts
Plunging visitors in a world of unimaginable beauty, the Scottish parks offer a soothing respite from those towering concrete jungles that seem to cover most of Europe.
Imposing mountain peaks, sprawling highlands, and deep lochs are just a few of the many treasures that await in the national parks – but if you don't have enough time to see everything, I would highly suggest that you check out Loch Lomond and The Trossachs National Park.
These places are everything that national parks are supposed to represent; abundant wildlife, unique landscapes, and heaps of hiking trails that'll take you through some of the best sights in the country.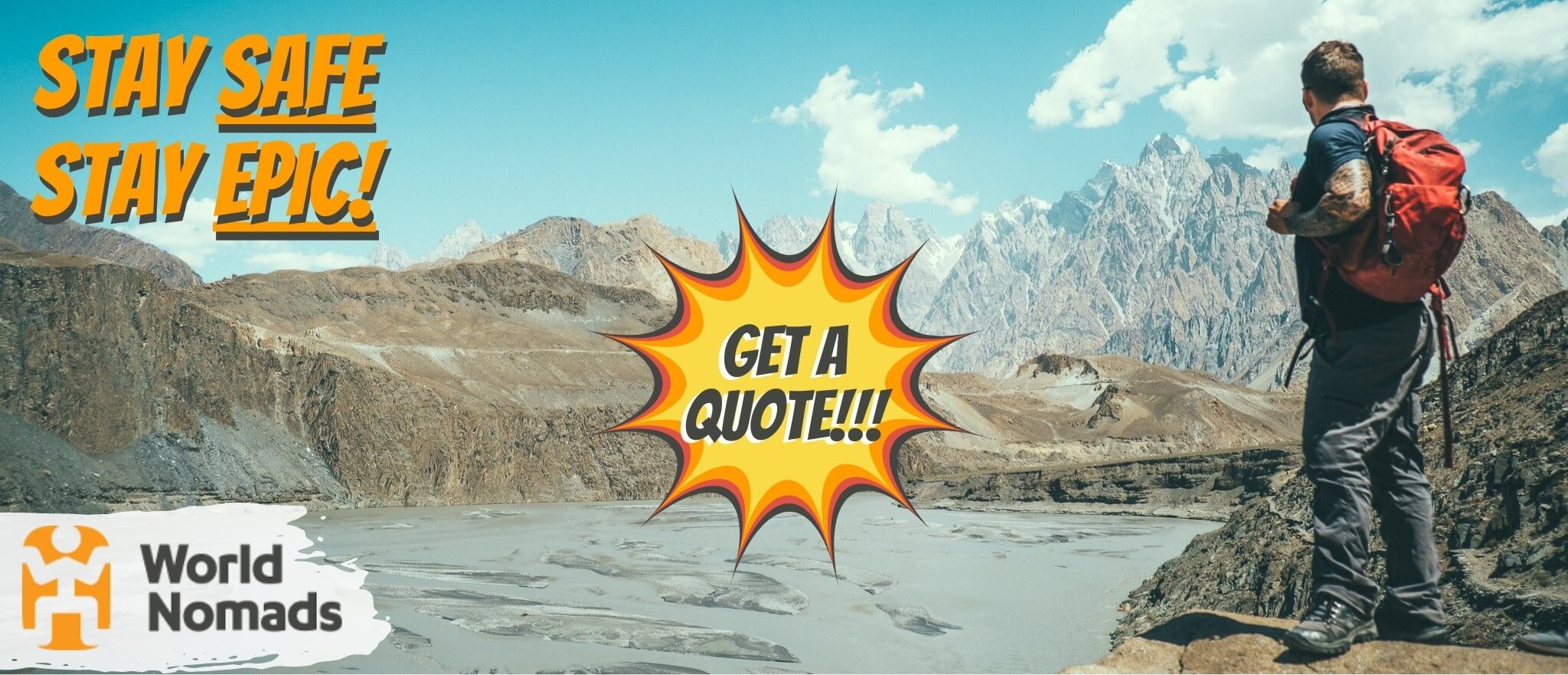 World Nomads' mission is to support and encourage travellers to explore their boundaries. They offer simple & flexible travel insurance, and safety advice to help you travel confidently.
They've been doing it since 2002 – protecting, connecting, and inspiring independent travellers just like you.
Get a quote below or read our in-depth review!
World Nomads provides travel insurance for travelers in over 100 countries. As an affiliate, we receive a fee when you get a quote from World Nomads using this link. We do not represent World Nomads. This is information only and not a recommendation to buy travel insurance.
---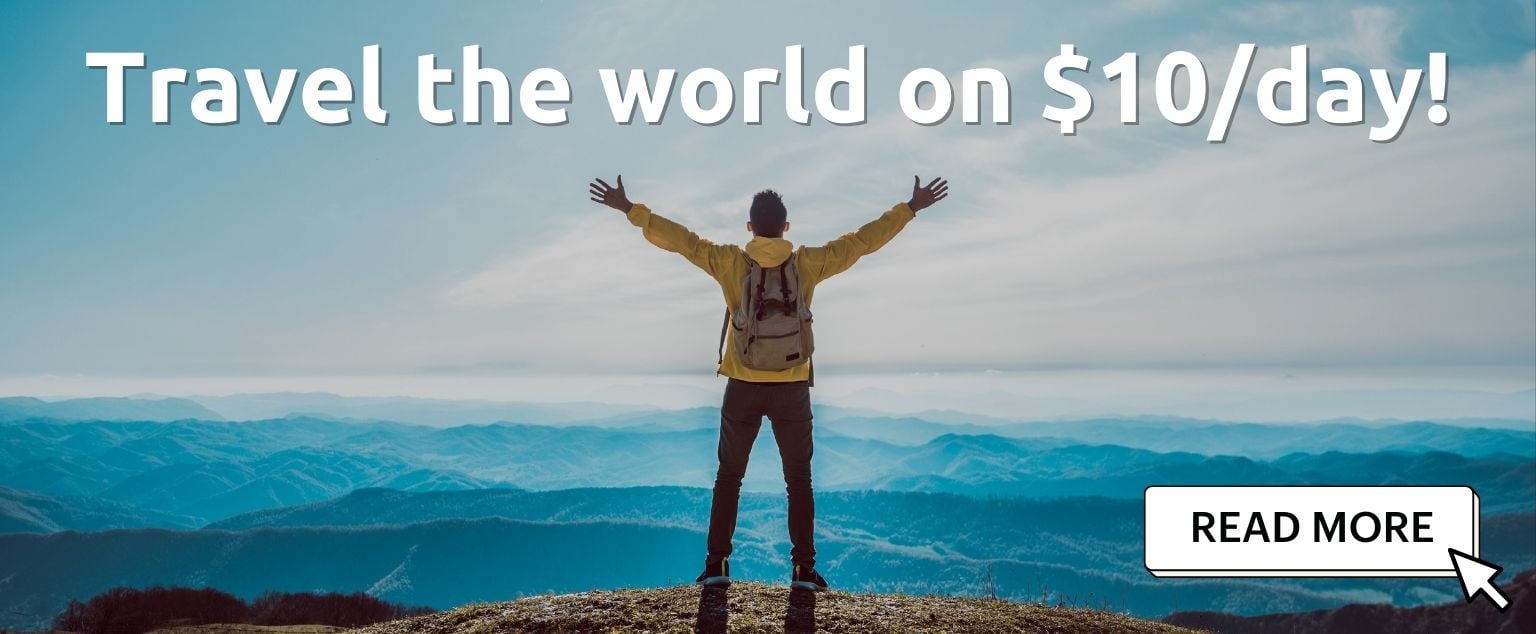 And for transparency's sake, please know that some of the links in our content are affiliate links. That means that if you book your accommodation, buy your gear, or sort your insurance through our link, we earn a small commission (at no extra cost to you). That said, we only link to the gear we trust and never recommend services we don't believe are up to scratch. Again, thank you!