Inverness, United Kingdom, is one of Scotland's gems! This city offers a number of historical landmarks and it's the perfect base for exploring the sculptured Scottish Highlands. Our list of things to do in Inverness will make sure you experience the best of both worlds!
Surrounded by battlefields and overlooked by a spectacular castle, Inverness has the kind of tumultuous history that seizes visitors' imaginations. The region is also known for its vibrant cultural traditions, such as the practice of distilling whiskey and dancing to bagpipe music. This culture and history go hand-in-hand when you visit beautifully restored buildings or pull up a chair at the local pub!
Whether it's walking through the Highlands or watching a local theater production, there are so many amazing activities to enjoy in the region. With our favorite things to do in Inverness, you're sure to have an epic holiday at any budget!
Inverness may be a small city but its long history has given it plenty of grand attractions and dramatic folklore! In fact if you're really pushed for time whilst visiting Scotland then Inverness makes a perfect day trip from Edinburgh. But of course, there's plenty more to see if you have the time to spend in this wonderful region.
We're often asked what to do in Inverness, Scotland, and our first answer is that you have to wander around the city center. There are only 50 000 residents in Inverness but its history dates back to the 6th century, at least!
Abertarff House is the oldest house in Inverness, showcasing how 16th-century families lived. Visit the St Andrew's Cathedral which was built at the end of the 19th century by local architect Alexander Ross. As the seat of the regional bishop, it's an impressive building! Some Inverness hostels organise city walking tours.
2. Watch a Show at Eden Court Theater
Eden Court is the second-largest combined arts company in Scotland and puts on a host of amazing shows! It's a particularly great idea on a cold day if you're wondering what to do in Inverness, Scotland.
The sophisticated amphitheater complex boasts two theaters, as well as various studios and galleries. The theater is an arts venue famous for hosting film screenings. Whether it's a drama school or an animation workshop, Eden Court also offers many interactive activities! Find details of current events on their website.
For more Places to Stay, check out our full Inverness Neighborhood Guide!
A visit to Scotland isn't complete without heading to Loch Ness. Loch Ness is the stuff of legends around the world so it should definitely be on your itinerary!
This freshwater lake is best known for the 1000+ alleged sightings of a 'monster' which locals affectionately call "Nessie". No-one has yet identified the monster but keep an ear out, though, as scientists believe they may be near to a breakthrough!
Whether or not you believe in Nessie, Loch Ness is still worth a visit for its typically Scottish, rugged landscape. It's best explored by boat and you'll find many companies offering the trip.
Inverness Castle is one of our favorite things to see in Inverness! The current castle has only been around since 1836 but there's been a castle on the site since the 11th century.
This castle is thought to be the place where the real-life Macbeth killed King Duncan. However, that's only one milestone in its tumultuous history. The castle also played a role in the battle for Scottish independence in the early 14th century.
Be sure to ascend one of the castle's towers for what locals call "the best view in Inverness and the Highlands"!
Flowing through Inverness is the lovely River Ness. This river is surrounded by lush parkland, providing a relaxing oasis in the midst of the city!
Cycling is a great way to explore the banks of the river since it's easy and quicker than walking! Start your ride at Inverness Castle, then head towards Inverness Cathedral and the beautiful Ness Islands.
6. Wander around the Victorian Market
Exploring the pretty shops in the Victorian Market is one of the most quirky things to do in Inverness. The market is located in the heart of the city and is your one-stop-shop while following your Inverness travel guide!
The market was first used as a shopping mall during the Victorian Era. It's been much renovated since then and now resembles a modern shopping mall more than a Victorian marketplace. However, it retains aspects of its Victorian design and is much more charming than other malls!
When you're not sure what to see in Inverness, this list should answer those for you. Believe us, Scotland is full of unusual quirks and that's true in Inverness, too!
You probably weren't expecting to find a battlefield on our list of things to see in Scotland but here it is — and it won't disappoint!
Culloden Battlefield is where the last pitched battle on British soil took place. This battle ended the Jacobite Rising, and changed the course of history for the Highlands.
This history is vividly brought to life in a new state-of-the-art visitor's center. There's an exhibition of accounts from the day, as well as a short film that recreates the day.
8. Hang a Cloth at Munlochy Clootie Well
Just a short journey outside of Inverness is the Black Isle where you will find expressions of a unique Celtic tradition!
A 'clootie' is a cloth. In Celtic culture, cloths are hung on the trees that surround a sacred spring or well, which is believed to be a source of healing.
A cloth is dipped in sacred water, prayed over, and tied to a tree. As it disintegrates and rots, it symbolizes the end of the illness.
If you partake in this tradition, try to get a cloth that is not made of synthetic material so it can biodegrade easily!
9. Marvel at Clava Cairns
When you travel to Inverness, Scotland, Clava Cairns may be one of the most fascinating sites you visit! It's just outside of Inverness and is home to an important Bronze Age archaeological site.
This graveyard contains the final resting places of Bronze-Age Highlanders who lived over 4000 years ago! Rituals honoring the dead were performed at the site, which was also used to observe the planets. There are 50 graves of various sizes in a lush forest setting, making the site very evocative.
Safety in Inverness
Like most Scottish destinations, Inverness tends to be a very safe destination. As always, though, there are some things to keep in mind!
Plan your transport home if you're leaving the city center — you don't want to be stranded far from your hotel come nightfall! Also, avoid wearing English sport shirts, as proud Scottish youth have been known to verbally harass those who do.
Read our tips for traveling safely before you fly and always get travel insurance. Check out our roundup of the best travel insurance.
Wondering what to do in Inverness come nightfall? Not to worry, there are some lively spots to keep you entertained!
Whiskey is almost synonymous with Scotland, meaning that no trip to Inverness would be complete without a whiskey tasting!
While the whiskey distilleries are some distance from Inverness, you can still taste the best that the region has to offer in bars, such as MacGregor's Bar. Patrons can sample five malt whiskeys and learn about the history of whiskey in Scotland. You can also look forward to some Scottish music and folk tales about the great battles of the past!
11. Enjoy Live Scottish Music
Hootananny is the best venue in Inverness for visitors to experience a ceilidh. This is a traditional Scottish social gathering that involves music, folk dancing, and storytelling!
Hootananny offers three stories, each dedicated to providing visitors with a fun night out. Dine on hearty meals in the cafe or order a whiskey in the bar while enjoying live music from passionate local musicians! Our favorite floor is the bottom floor, home to a pub with loud Scottish music.
Looking for a specific place to stay? These are our highest recommendations for places to stay in Inverness.
The Inverness Student Hostel is located in the city center of Inverness. It is a friendly and cozy hostel offering single beds in mixed or single-sex dormitory rooms. In the common areas, a large fireplace and big, Victorian style windows welcome you to relax with a book or have a chat with new friends.
Visiting Riverness for the first time, you'll want to stay somewhere central. That's why this Airbnb is perfect for you. Super close to the river, cute cafes and cosy pubs, you're not missing out on anything. You'll have the flat to yourself, which has been recently renovated. Bright and clean, it'll make you feel comfortable right away. A bonus: if it's getting cold, you can even use the electric fireplace.
The Torridon Guest House is located in the Dalneigh neighbourhood in Inverness. It is only a short 10-minute walk to the city centre and 5 minutes away from the river Ness. The guest house offers comfortable rooms fitted with a private bathroom and a flat screen TV with international channels.
The King's Highway is a nice hotel located in the centre of Inverness, operating under the Wetherspoon franchise. It offers modern rooms fitted with a private bathroom and a flat screen TV with cable channels. Free Wifi access is provided and the hotel features a restaurant and a bar.
With the rugged landscape and moody weather, you'll find many romantic things to do in Inverness, Scotland!
The Highland moors are the perfect setting for romantic picnics. With the natural landscape stretching as far as the eye can see, feel completely isolated from the crowds and relax with your partner!
In fair weather, consider a moonlight picnic. Pick up all the snacks you need at the local grocery store or, for a fuss-free experience, order a picnic from a restaurant. There are many establishments that provide vintage china and comfy cushions for the most blissful date!
13. Stroll around Nairn
A 20-minute train ride outside of Inverness is the picture-perfect town of Nairn. This quaint seaside town boasts a stunning beach and a beautiful old town, perfect for a romantic afternoon stroll and coffee date.
Nairn is one of the driest and sunniest spots in all of Scotland, meaning it's been a popular tourist destination for centuries.
Couples will love strolling along the rugged coastline or joining a cruise from the harbor. Meanwhile, the intimate coffee shops on the high street are the perfect spots for refreshments.
When you're traveling around Inverness, Scotland, on a budget, there's good news: Inverness has a number of free things to do!
14. Admire Falcon Square
Falcon Square is one of Inverness's central squares, lined with high street stores. It's also a place of great history!
The square was named after John Falconer who founded the Falcon Foundry that stood on the square. You can still see the original foundry building that now houses a pizzeria.
At the center of the square is a statue of a unicorn, surrounded by falcons in various phases of hunting their prey. It's an impressive tribute to Inverness's iron-foundry industry that played a key role in the Industrial Revolution!
15. Learn Scottish History at Inverness Museum & Art Gallery
This charming museum is dedicated to preserving Highland life and heritage. It has a number of archaeological artifacts alongside natural history items, and hosts regular community events.
The museum is situated in Castle Wynd, an impressive location in itself! Inside the building, find Highland gold and silver, Pictish carved stones and impressive artworks from the region.
It's open from Tuesday to Saturday, from 10:00 to 17:00, offering plenty of time to explore the collection for free!
Books to Read in Inverness
Here are some of my favorite books books to read in Scotland:
Trainspotting – A modern day Scottish classic. Rents, Sick Boy, Mother Superior, Swanney, Spuds, and Seeker are as unforgettable a clutch of junkies, rude boys, and psychos as readers will ever encounter. Trainspotting was made into the 1996 cult film starring Ewan MacGregor.
The Wasp Factory – The polarizing literary debut by Scottish author Ian Banks, The Wasp Factory is the bizarre, imaginative, disturbing, and darkly comic look into the mind of a child psychopath.
Lonely Planet Scotland – I find that even with being such a huge company now, Lonely Planet still does a good job sometimes. It won't be as genuine as this guide, but still worth its salt.
Inverness may not have theme parks but it does have some fun and educational activities for kids.
16. Play in the Botanic Gardens
Inverness Botanic Gardens are bursting with color and wildlife, with many plants coming from outside the UK! It's the perfect learning and fun place!
From spotting the fruit trees to picking up insects at the bug hotel, children will love exploring the garden! There's also a small cafe to stock up on refreshments.
The Tropics House is another highlight! Children will love spotting cocoa beans and bananas, as well as watching the carp fish swim around the pond beneath a life-size waterfall.
17. Discover Fort George
Just a 20-minute drive outside of Inverness is Fort George. It's the largest artillery fortification in Britain and the imposing buildings will seize children's imaginations!
Fort George was built in the 18th century and is an impressive complex of fortified walls and garrison buildings. It's home to an awesome collection of weaponry from the period, such as canons!
Children love clambering onto the battlements and gaping at the sheer size of the fort, as well as exploring the dark rooms and twisting passageways! It's a bit like being in an adventure movie!
From isolated islands to dusty moors, Scotland has breathtaking wilderness! Beautiful landscapes are further enhanced by fairytale castles and quaint fishing villages! Grab a Scottish Highlands map and hit the road with these day trips!
With green mountains and medieval castles, the Isle of Skye is very much a fairytale island!
The landscape is the absolute star of any trip to the Isle of Skye! You could wander the aptly named Fairy Pools where you'll find a stunning waterfall. Or you climb the hills surrounding The Storr, a rock formation that resembles a castle with turrets. This dreamy landscape is a wonderful sight!
When exploring the island of Eilean Donan, also visit the iconic castle. The quaint village of Portree is another architectural highlight, thanks to the white and pink houses that line the waterside!
This is also where you'll find the most picturesque lodges in Scotland, so it's worth spending a bit more time here if you have the chance.
Scotland is renowned around the world for its excellent whiskeys and one of the best things to do in Scotland is sampling this liquor!
The region of Speyside is home to half of Scotland's whiskey distilleries and it's within easy reach of Inverness! Learn all about the ancient techniques used to make whiskey at either Glenfiddich Distillery or Benromach Distillery.
Visit Elgin, as well, to stock up on souvenirs at Gordon & MacPhail, a world-famous whiskey shop! Speyside Cooperage is also worth a visit. This is where expert artisans make and repair the iconic oak casks that whiskey is stored in!
Many of Inverness's attractions are in walking distance of each other and there's good public transport, so it's easy to get around and enjoy the city!
Day 1
Start your vacation in Inverness by exploring the city center. First head to the Inverness Museum & Art Gallery. Here, you'll learn more about Inverness's history!
The star attraction in the city center is Inverness Castle, which is just a seven-minute walk from the museum. From here, you'll enjoy gorgeous views of the city.
After lunch in the historic center, walk up Church Street to Abertarff House to learn about 16th-century life in Inverness. Another 15-minute walk across the River Ness will bring you to the elegant St Andrew's Cathedral.
Day 2
Loch Ness is probably the highlight of today's itinerary! Take a 30-minute bus trip from Farraline Park (near the railway station) to Loch Ness. If you've booked a cruise, the company may include transport from Inverness.
Once you're back in the city center, hire a bike on Church Street and cycle down the road to a cycling trail that follows the River Ness!
Finish your day off with a visit to Hootananny for a pub dinner. It's a 2-minute walk from the bike hire company in Church Street. You'll find Scottish whiskey and bagpipe music at the center of the social gathering!
Day 3
Spend your morning at the mystical Munlochy Clootie Well. There is public transport: take Bus 26A or 26C from Farraline Park and then walk 20 minutes. The total journey will take under 45 minutes!
Back in Inverness, a 3-minute walk from Farraline Park will bring you to the Victorian Market. Enjoy a snack and a bit of shopping!
From the Victorian Market to Eden Court Theater, it's a 15-minute walk. If you're too tired, take Bus 513 from Fort William to Bishops Road and then walk 4 minutes to the theater. A show here is the perfect end to your final day in Inverness!
Don't forget your travel insurance for Inverness
ALWAYS sort out your backpacker insurance before your trip. There's plenty to choose from in that department, but a good place to start is Safety Wing.
They offer month-to-month payments, no lock-in contracts, and require absolutely no itineraries: that's the exact kind of insurance long-term travellers and digital nomads need.
SafetyWing is cheap, easy, and admin-free: just sign up lickety-split so you can get back to it!
Click the button below to learn more about SafetyWing's setup or read our insider review for the full tasty scoop.
Here are some quick answers to common questions about what to do and see in Inverness.
Final Thoughts on Things to Do in Inverness
With castles, cathedrals and rustic pubs, Inverness has gorgeous architecture and vibrant culture. In fact, there are so many wonderful things to do in Inverness that the city is sure to enchant you.
As you travel further from the city center, you'll find lush parkland around the River Ness and dusty moorland around Loch Ness. With turrets rising out of the mountains and rich folklore, the Inverness area is as close as you're likely to come to real-life magic!
Our itinerary has put together the loveliest natural wonders with age-old Scottish traditions. When you follow our list of things to do in Inverness, it's hard not to fall for the city's many charms! Why not head to Inverness on a day trip from Glasgow if you're pushed for time.
---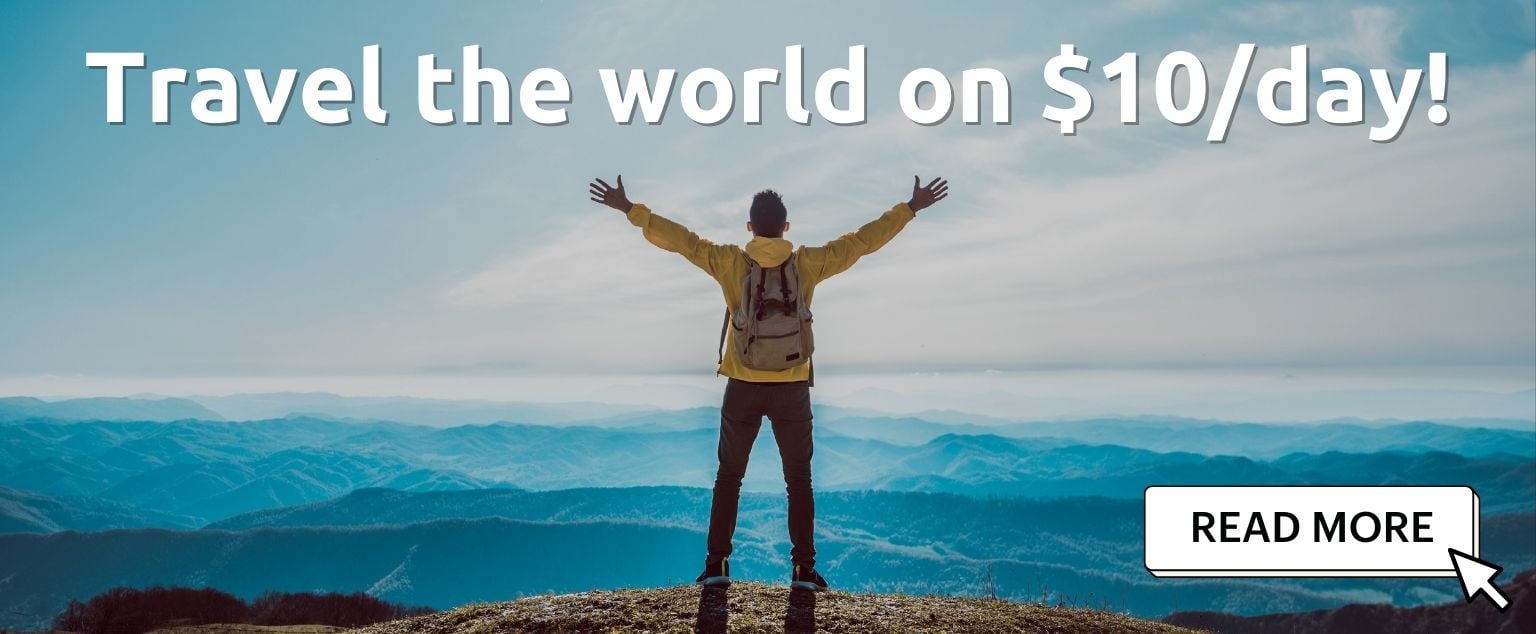 And for transparency's sake, please know that some of the links in our content are affiliate links. That means that if you book your accommodation, buy your gear, or sort your insurance through our link, we earn a small commission (at no extra cost to you). That said, we only link to the gear we trust and never recommend services we don't believe are up to scratch. Again, thank you!