Occupying the northern part of the island of Great Britain, Scotland is one of the four constituent nations of the United Kingdom. With a famously independent spirit, it is a truly unique destination in Western Europe with a lot to offer. Many visitors come for the scenery and heritage attractions, but Scotland also boasts some friendly nightlife, a burgeoning culinary scene and the biggest cultural event in the world – the Edinburgh Festival Fringe.
Split between the populous central belt and the rural areas in the Highlands and the south, Scotland is more complex than its size might suggest. There is a big difference in what the cities and the countryside have to offer, and it is therefore important to get an idea of what you want to get out of your trip before you arrive.
That's where we come in! We've consulted locals, travel experts and bloggers to bring you this guide to the eight best places to stay in Scotland. Whether you want awe-inspiring glens, intimate live music venues or just a few drams of whisky we have you covered.
So let's get started!

Unlock Our GREATEST Travel Secrets!
Sign up for our newsletter and get the best travel tips delivered right to your inbox.
Quick Answers: Where is the Best Place to Stay in Scotland?
Map of Where to Stay in Scotland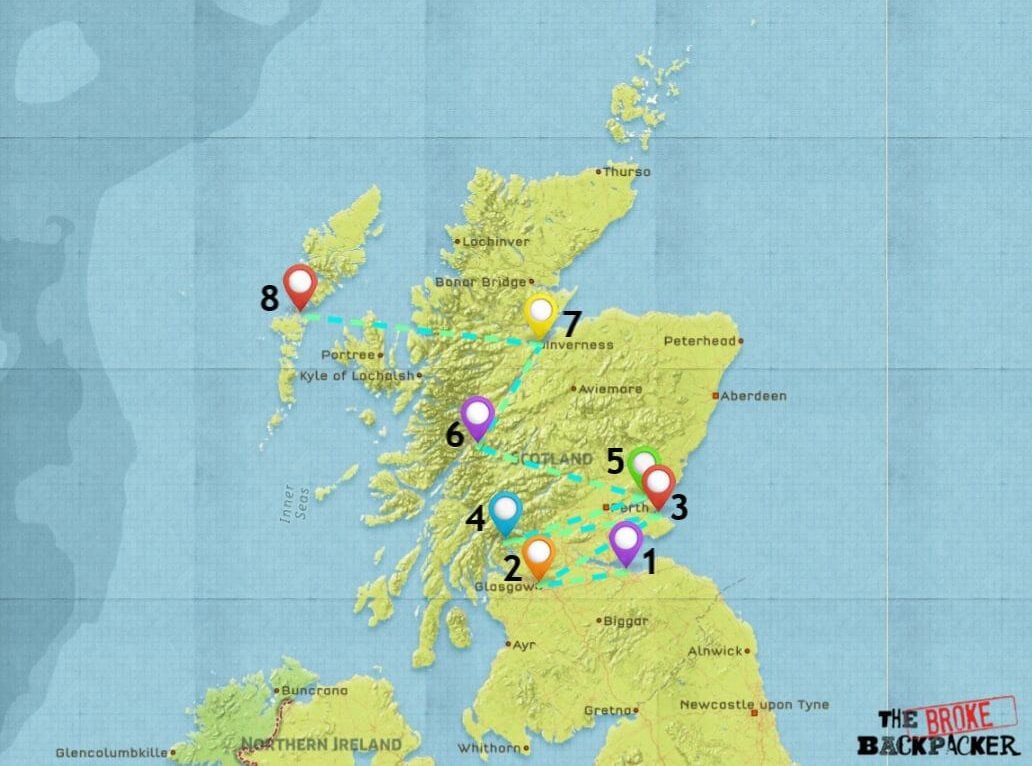 If you take a look at the map, you might realize that Scotland isn't that big compared to other countries in Europe. That doesn't mean choosing where to stay is an easy decision. If you're backpacking Scotland on budget, it's especially important to choose one of the more affordable cities.
To help you out a bit, we've listed the best places in Scotland and explained them in detail. No matter where you decide to stay, you can be sure to find a great Scotland hostel to rest your head and recharge for the next day!
Edinburgh – Overall Best Place to Stay in Scotland
The Scottish capital, Edinburgh, is a centuries-old city that has a rich and turbulent history – making it one of the most fascinating heritage destinations in the world! The Old Town is home to buildings older than the United Kingdom, with Edinburgh Castle dominating the skyline. Edinburgh is filled with stories, and is one of the most popular ghost tour destinations in Scotland.
History aside, there is a wide variety of festivals in Edinburgh throughout the year, and the city is home to the Festival Fringe – which is the second-largest event in the world behind the Olympics! Every August the city transforms into a playground for actors, dancers, comedians and everything in between. The International Festival, Film Festival and Book Festival also happen in the summer, and the Hogmanay Street Party is a world-famous New Year's Eve celebration. Edinburgh is truly bursting with creativity all year round.
The tourism industry in Scotland is largely based in Edinburgh – so if you want a hub for exploring the rest of the mainland from, this city is the perfect option. Scotland is geographically quite small, so even the Highlands can be reached as part of a day trip from Edinburgh.
Best Places to Stay in Edinburgh
Deciding where to stay in Edinburgh isn't too much of a hassle if you know the city. The City Centre comprises the Old Town, with typical historic attractions, and the New Town, which is generally more upmarket. Cowgate and Grassmarket are great if you want to hit the pubs, and if you're on a budget you can head towards Leith or Newington.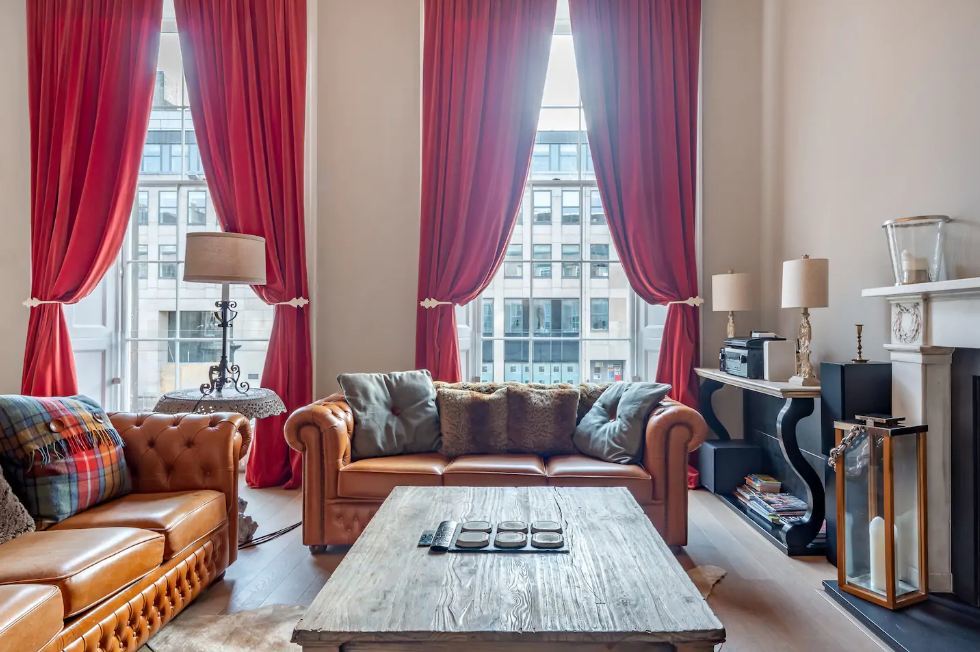 CoDE Hostels are somewhat renowned in Edinburgh for their luxury hostel concept – and their pod hostel is the newest iteration. They are also known for their excellent use of modern technology, with the name CoDE coming from their intelligent check-in system. The hostel is right next to Rose Street, giving you immediate access to some of Edinburgh's best pubs.
Apex Grassmarket Hotel is one of the best-rated accommodations in the city – and it's easy to see why! Many of the rooms come with views of Edinburgh Castle. Its location on Grassmarket gives you great access to Cowgate, the main nightlife strip. It also doubles up as a venue during the Edinburgh Festival Fringe, meaning you can roll out of bed and watch a show within minutes.
Best Airbnb in Edinburgh: Georgian Townhouse
Located in the popular New Town area of the city, this house is an attraction in its own right! The interior design is loyal to the Georgian roots of the building, acting as a time capsule to the era of Edinburgh's biggest expansion. With high ceilings and windows that stretch to the top of them, guests will be able to enjoy plenty of space and gorgeous inner city views.
Georgian Townhouse is one of our favourites in Scotland but they're not taking guests right now. We're not sure if they're closed for good but we hope they'll come back soon.
Inverness – Best Place to Stay in Scotland for Families
Right in the far north, Inverness is considered the capital of the Highlands! This small city has a warm and welcoming atmosphere, making it the perfect destination for families. Getting around the main attractions can easily be done on foot – and most of the Highlands are only a short car journey away.
Inverness is, of course, a major gateway to Loch Ness – where you can try to spot the famous monster! This region is one of the most touristy in Scotland, but for families it can provide an exciting and magical day out. There is also Urquhart Castle, where you can learn about Scotland's ancient history and the first sightings of the monster.
Best Places to Stay In Inverness
Inverness is a fairly small city, with most of the accommodation on offer based in the city centre. If you're visiting for thefirst time and wondering where to stay in Inverness, this area is the best for you. If you're more interested in Loch Ness than the city itself, it's worth checking out the villages located along the banks. Drumnadrochit is the best known, and contains most of the tourist attractions.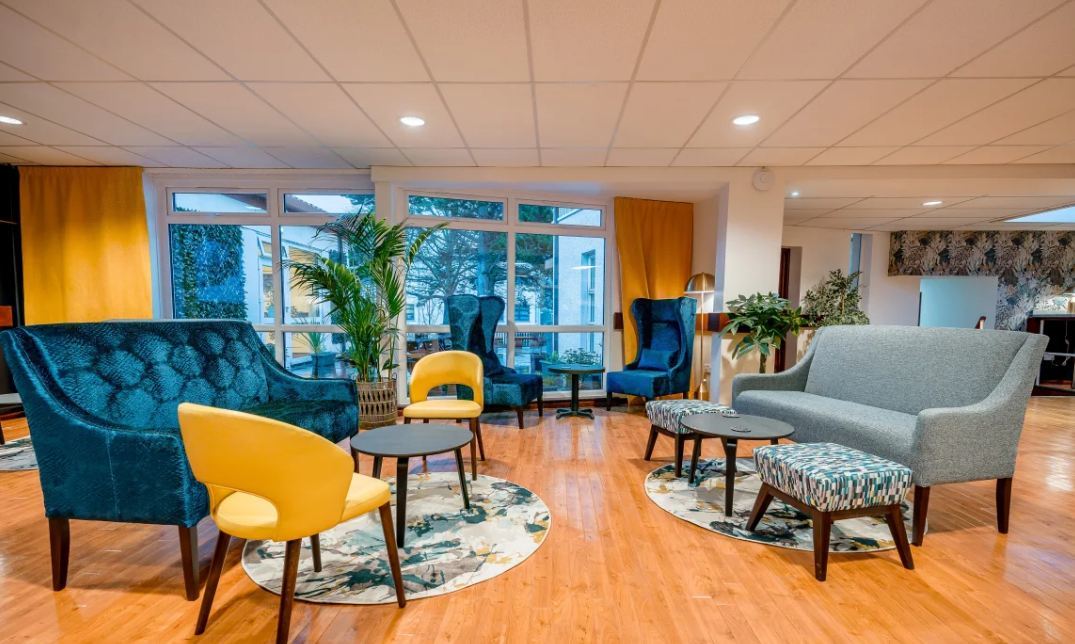 Airbnb Plus apartments are hand-selected by the website for their excellent design and customer service. It's no wonder, then, that this four-bedroom apartment is one of the most popular in Inverness! It can sleep up to eight people – and with three bathrooms, adults can enjoy a little extra privacy. The stylish interior draws inspiration from Scottish tradition, with a touch of contemporary finesse.
Once you leave the Central Belt, Hostelling International becomes the biggest hostel operator in town – and their Inverness backpacker lodge is the best rated in the city. It is located in the suburbs, so guests can enjoy a little extra peace and quiet after a long day of exploring. With private rooms that can sleep up to five, they can also accommodate families.
Best Hotel in Inverness: Loch Ness B&B
Whilst not in Inverness, this hostel is only a short walk from the banks of Loch Ness – perfect if you want to take the kids Nessie spotting! Right on the edge of Drumnadrochit, most Loch Ness related attractions are either within the town or a short bus journey away. The accommodation itself comes with great reviews, and they provide a continental breakfast every morning.
Loch Ness B&B is one of our favourites in Scotland but they're not taking guests right now. We're not sure if they're closed for good but we hope they'll come back soon.
Loch Lomond – Most Romantic Place to Stay in Scotland for Couples
As the title and subject of a famous traditional love song in Scotland, it's no wonder that Loch Lomond is the most romantic destination in the country! It is the largest Loch in Scotland, with plenty of traditional towns and villages located along its bonnie banks. For couples, Loch Lomond is the perfect rural getaway as it is also well connected to Glasgow where you can enjoy dining and nightlife attractions.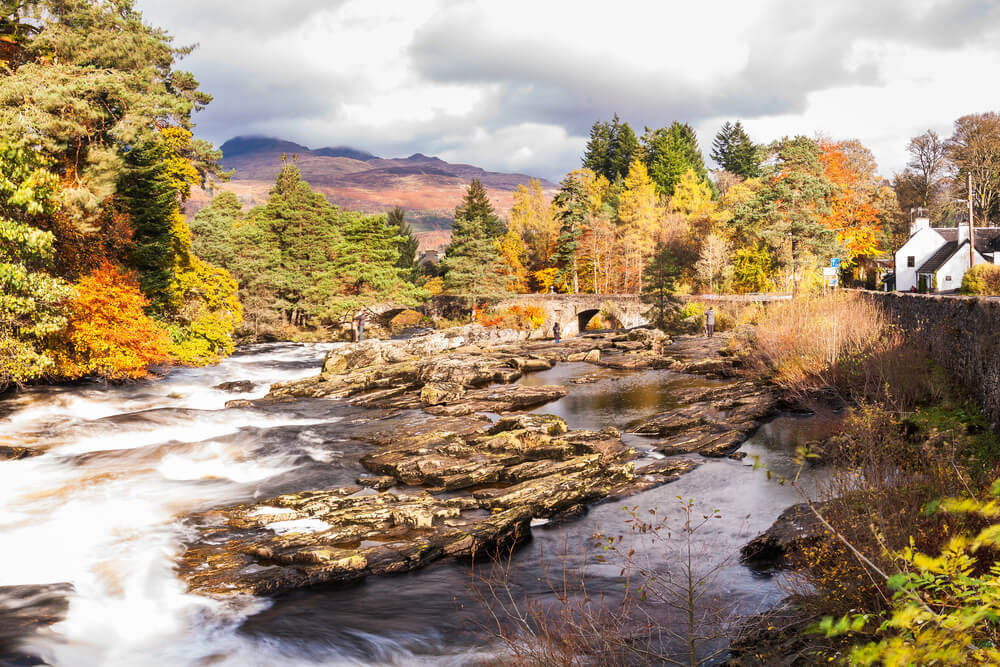 The Loch itself has a few islands which can be reached by boat. The scenery is out of this world, and the boundary of the Highlands lies close to the area. The Trossachs is the surrounding mountain range, with plenty of hiking opportunities available. The villages themselves are home to boutique stores and cute little cafés.
Best Places to Stay in Loch Lomond
Balloch is the largest settlement, and the one with the most direct connections to Glasgow. Balmaha is a popular tourist resort in the summer, and Luss is where you can catch the ferry out to the islands. You are guaranteed excellent scenery wherever you go in the region, but we suggest sticking to the southern end unless you are aiming for a very secluded experience.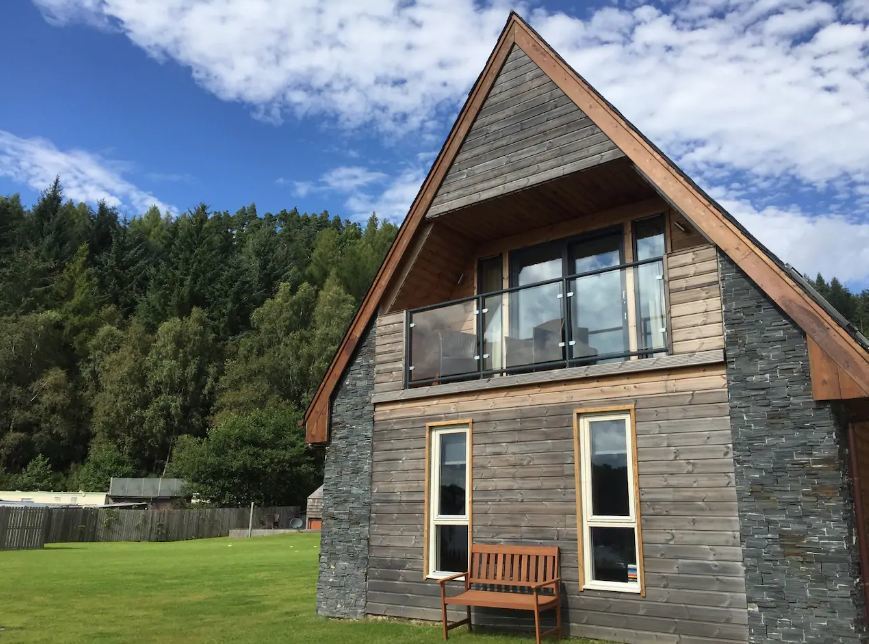 Rowardennan Lodge is somewhat secluded – but if you are travelling by car, this is a great location to sit back and soak up the magical atmosphere of Loch Lomond! The famous West Highland Way passes right by the hostel, so if you are planning on taking the challenging route this is a great stopover point. The on-site bar has a cosy, country pub atmosphere and sells a range of craft beers and wines.
Located in Luss, this is a great spot for those hoping to take a boat trip on the loch. This is one of the most picturesque towns in the region, and the hotel certainly does it justice. It comes with a private boardwalk where you can take some gorgeous photos with the loch and mountains as a backdrop. Some rooms also come with balconies and private saunas, so treat yourself!
Best Airbnb in Loch Lomond: Balmaha Lodge
Balmaha is one of the most popular villages on the banks of Loch Lomond – and its small size makes sure it never gets too busy! This beautiful lodge comes with a balcony and views over the loch – perfect if you want to catch the evening sunset. It also has a hot tub, giving you some space to unwind after a day of exploring the region. No need to look for a hotel with a hot tub in Scotland, this is just as good!
Balmaha Lodge is one of our favourites in Scotland but they're not taking guests right now. We're not sure if they're closed for good but we hope they'll come back soon.
Is This the Best Travel Pack EVER???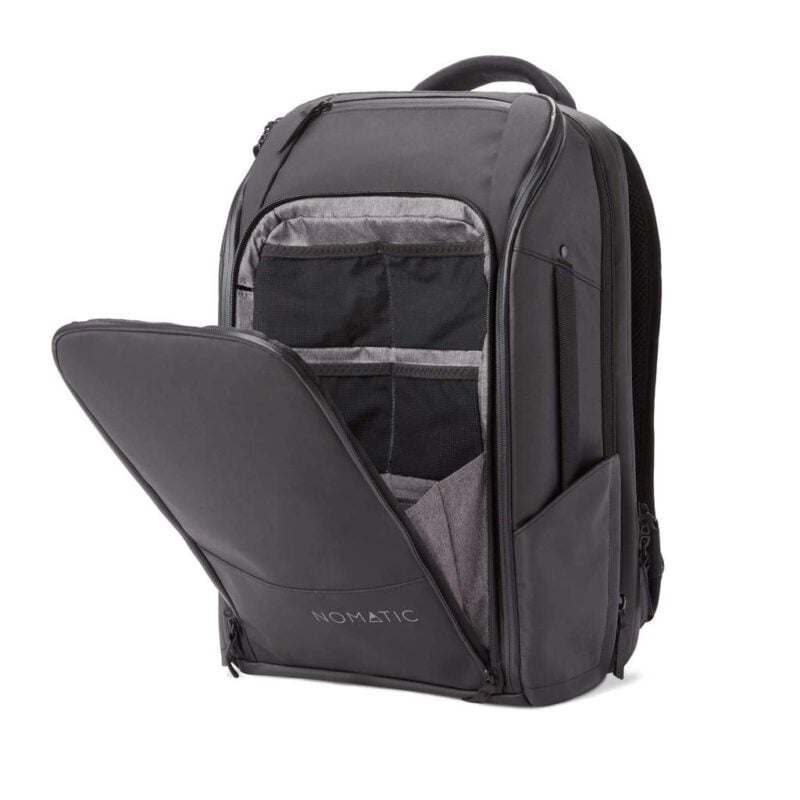 Glasgow – Coolest Place to Stay in Scotland
Edinburgh might be the political and creative capital of Scotland, but Glasgow is the nightlife and alternative culture capital! It is also the largest city in the country, so comes with plenty of excellent dining options. Glasgow is where Scotland's independent spirit truly shines, with friendly locals and a vibrant atmosphere.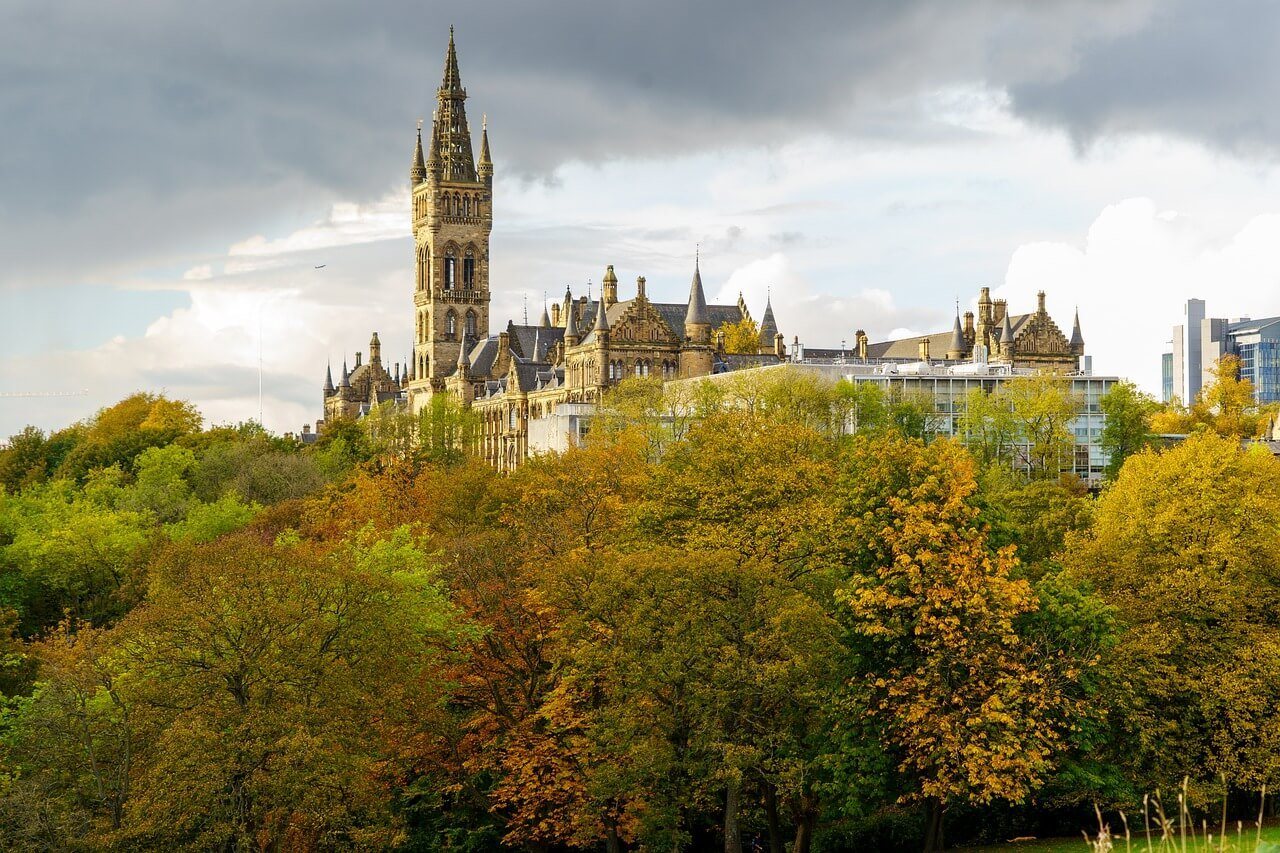 The City Centre is home to most of the established nightlife venues, but if you head south of the river you will find some great alternative destinations! The West End is also a good mix of upmarket venues and student dive bars. The nightlife in Glasgow is so well renowned it attracts visitors from across Scotland every weekend.
Aside from nightlife, Glasgow also has some small art galleries and independent boutiques. Buchanan Street is the main shopping high street in the city, but if you head into the lesser-known areas you will find some truly unique stores. Kelvingrove Park is the perfect spot to unwind and snap some Instagram shots.
Best Places to Stay in Glasgow
Glasgow used to have a violent reputation, but it has considerably improved over the past few decades. We suggest sticking to the popular areas in Glasgow like the City Centre, West End and Merchant's City – but even most of the suburbs are safe these days. Stay away from the big football stadiums on match days, and avoid wearing football colours in pubs.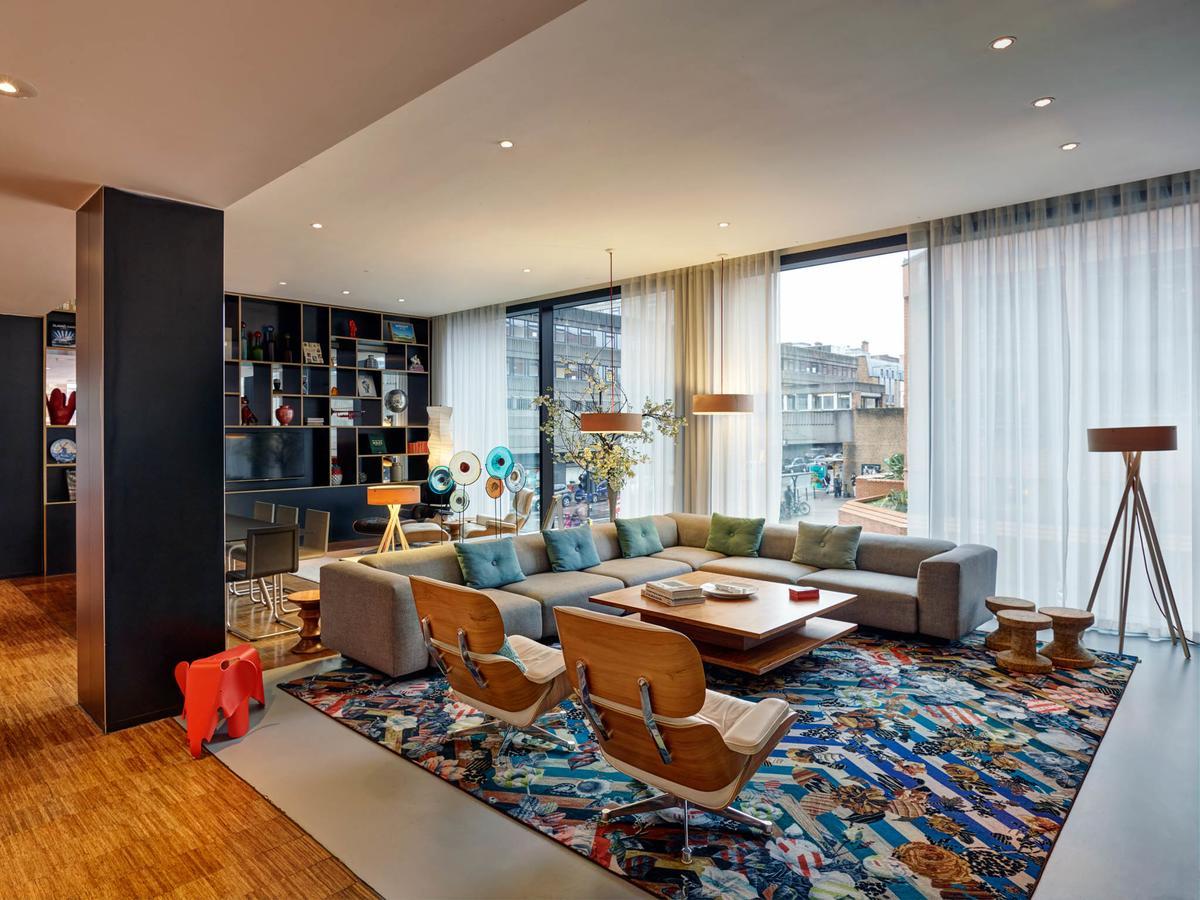 Easily the most unique choice in Glasgow on Airbnb, this accommodation is housed entirely within a canal barge. Canals are an internal water transport system that are important to the Scottish economy, and many local youngsters have opted to stay in canal barges to save money. This particular barge has been renovated, giving it a more luxurious vibe.
By far the most popular hostel in Glasgow, this is where backpackers come to party! The on-site bar comes with pool tables and cheap drinks, and the hostel itself runs pub crawls in the city centre throughout the week. The main shopping street – Buchanan Street – is only a short walk away. They also offer private rooms that come with garden access.
citizenM are growing into a popular hotel chain across the world – and their Glasgow offering is a great example of their budget-friendly comfort. A favourite with both tourists and Scots, this hotel is only two minutes from the bus and train stations. They offer modern standards of service within a renovated old building. A full Scottish breakfast is included in the rate. The location also makes it ideal if you plan on taking any Glasgow day trips.
Dundee – Where to Stay in Scotland on a Budget
Dundee is perhaps best known these days as a student city – making it one of the cheapest places to stay in the country! Located on the banks of the River Tay, Dundee might not be the first place you think of when visiting Scotland, but it is full of surprises. Recent investment in the waterfront has made it a social hub, with one of the largest (and definitely the most modern) art galleries in the form of the V&A Gallery.
Heading further into the city you will find some culinary surprises, with food from every continent represented on Dundee's streets. Dundee is also the home to Scotland's publishing industry, so keep an eye out for famous comic book characters that are much loved across the country.
Best Places to Stay in Dundee
The Waterfront and the City Centre are right next to each other, so try to pick accommodation in either one of these Dundee areas. The trains provide quick connections to Edinburgh, Aberdeen, Stirling and Perth – so if you are taking day trips to any of these places, try to stay close to the station.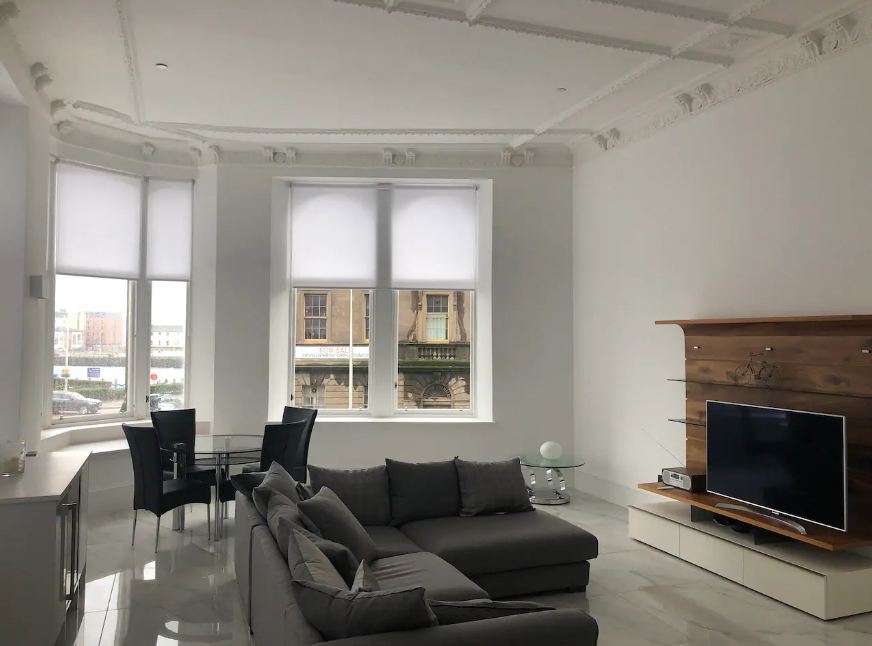 Right in the heart of Dundee, this apartment is only a short walk from the waterfront and the V&A Museum! It is housed within a historic building, meaning the rooms come with centuries old fireplaces and high ceilings. They have large social spaces spread across the ground floor, including a large bar and games area. They also offer tours of the city throughout the peak summer season.
This hotel is attached to the train station, making it a great pick if you plan to use Dundee as a base for travelling to other parts of Scotland. It also comes with outstanding customer reviews thanks to great levels of service and modern finishes. The lounge acts as a major social space, and is also where the complimentary breakfast is served every morning.
Best Airbnb in Dundee: Old Sailors Grand Hall
This gorgeous city centre apartment is housed within a listed building – giving you a little piece of Dundee history with your stay. Bright and spacious, the apartment is only a short walk from Caird Hall – the main concert venue in Dundee! The modern kitchen is well equipped with modern equipment, making this a popular apartment with both short and long term visitors.
Old Sailors Grand Hall is one of our favourites in Scotland but they're not taking guests right now. We're not sure if they're closed for good but we hope they'll come back soon.
The Future of the SIM Card is HERE!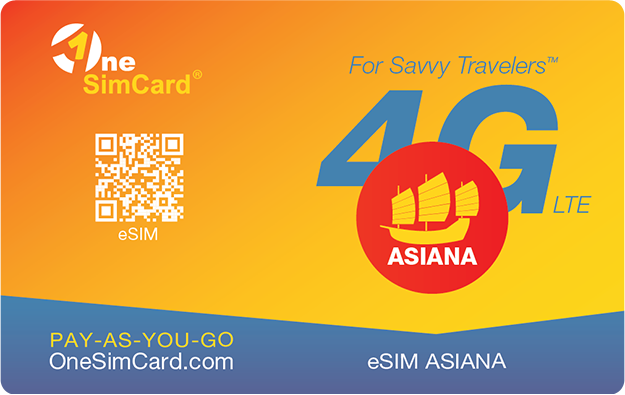 A new country, a new contract, a new piece of plastic – booooring. Instead, buy an eSIM!
An eSIM works just like an app: you buy it, you download it, and BOOM! You're connected. It's just that easy.
Is your phone eSIM ready? Read about how e-Sims work or click below to see one of the top eSIM providers on the market and ditch the plastic.
Buy an eSIM!
Western Isles – One of the Most Unique Places to Stay in Scotland
Gaelic culture goes back centuries – and many of Scotland's best known cultural symbols (including tartan and bagpipes) can be traced back to the Celtic clans that once inhabited the land. Whilst this has significantly diminished since Scotland joined the United Kingdom, the Western Isles (also known as the Outer Hebrides, or Na h-Eileanan Siar in Gaelic) is the last bastion of the gaels.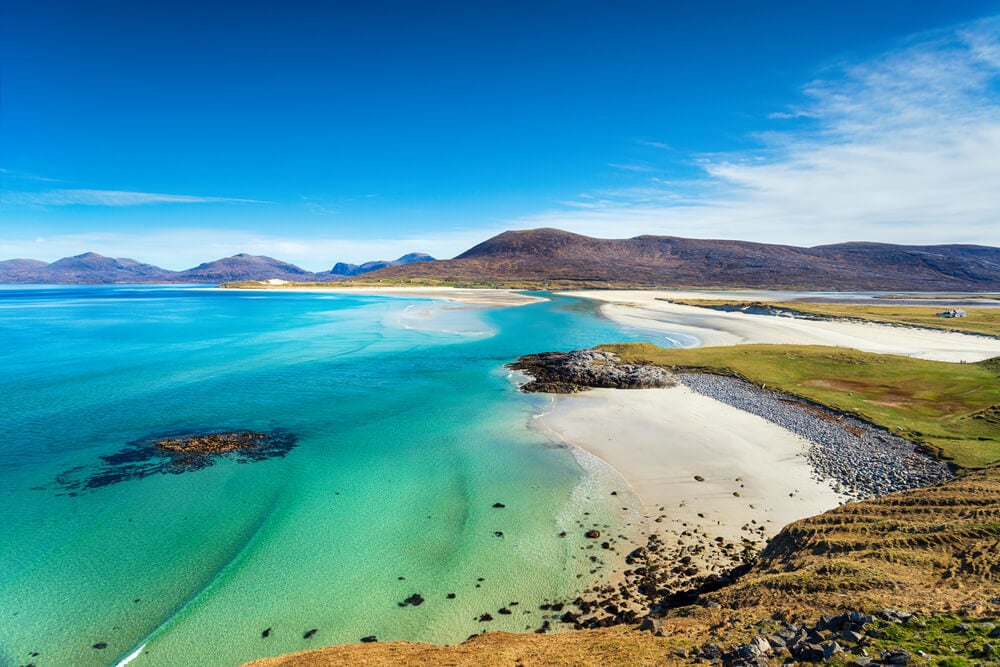 It is the only part of the country where Scottish Gaelic is still spoken at a native level, and the intimate atmosphere results in a truly unique experience. Locals also speak English, so getting around is easy – but we do suggest learning a couple of customary phrases. These will help you get by in social settings such as ceilidhs (traditional dance parties) which tourists are more than welcome to visit.
The Western Isles are also home to some real hidden gems in terms of natural beauty. Many of the beaches here wouldn't look out of place in the Caribbean, and the beach on Barra is somewhat a wonder as it also serves as the local airport.
Best Places to Stay in Western Isles
Lewis and Barra, at opposite ends of the chain, are the two most popular places to visit. If you can bring a car or decide to go on a Scottish road trip, many of the islands are connected by small bridges so you can drive all the way down. Most of the ferry services between the islands and the mainland also take vehicles.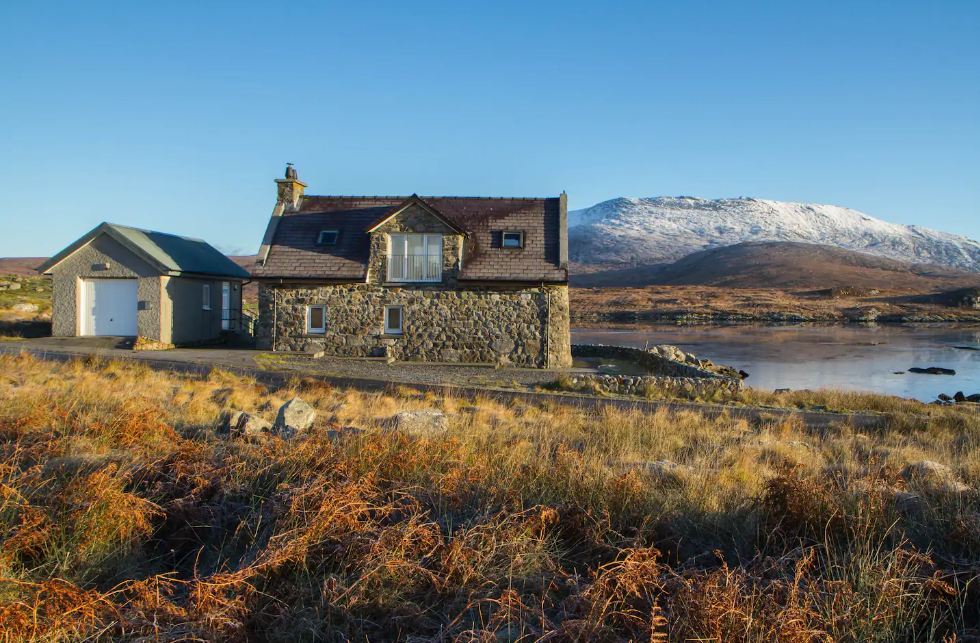 This gorgeous, secluded home in South Uist is surrounded by mesmerising scenery and exhilarating hiking opportunities. The traditional stone architecture is like a time capsule to the early days of habitation in the Western Isles, and provides an enchanting backdrop for photographs. It also has a small balcony overlooking the loch.
On the West Coast of Lewis, Otter Bunkhouse is easily one of the most secluded hostels in Scotland! If you want unspoiled views of the Atlantic Ocean and some time away from civilisation, this is a fantastic choice. It comes with a shared kitchen and social area, and room inhabitant numbers are kept low for a more comfortable experience.
Best Hotel in Western Isles: Hotel Hebrides
Down in Tarbert, Hotel Hebrides is in the largest settlement on Harris – which is often considered as the heart of the Hebrides! For those travelling with a car, this is a great base for exploring elsewhere in the Western Isles. The on-site restaurant also offers traditional Scottish meals, as well as regular live music showcasing local genres and talent.
Save $$$ • Save the Planet • Save Your Stomach!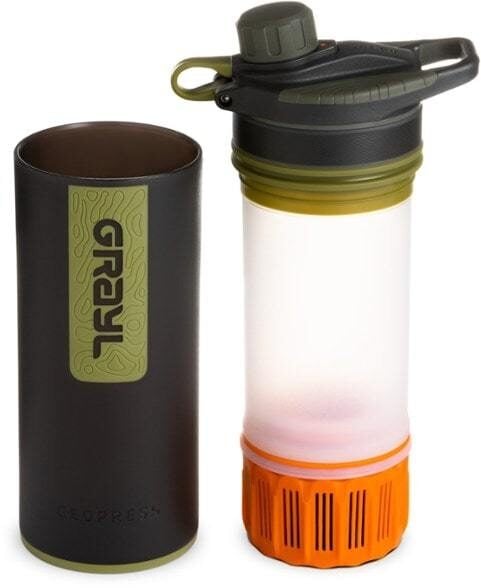 Drink water from ANYWHERE. The Grayl Geopress is the market's leading filtered water bottle protecting your tum from all the waterborne nasties. PLUS, you save money and the environment!
Single-use plastic bottles are a MASSIVE threat to marine life. Be a part of the solution and travel with a filter water bottle.
We've tested the Geopress rigorously from the icy heights of Pakistan to the tropical jungles of Cuba, and the results are in: it WORKS. Buy a Geopress: it's the last water bottle you'll ever buy.
Buy a Geopress!
Read the Review
Scottish Highlands – Where to Stay in Scotland for Adventure
We've already mentioned Inverness – but the Scottish Highlands is a massive region with so much more to offer than its largest city! The Cairngorms Region, as an awesome example of Scottish national parks, is home to some great adventure activities – from Landmark Adventure Park for families to challenging mountain trails for experienced hikers.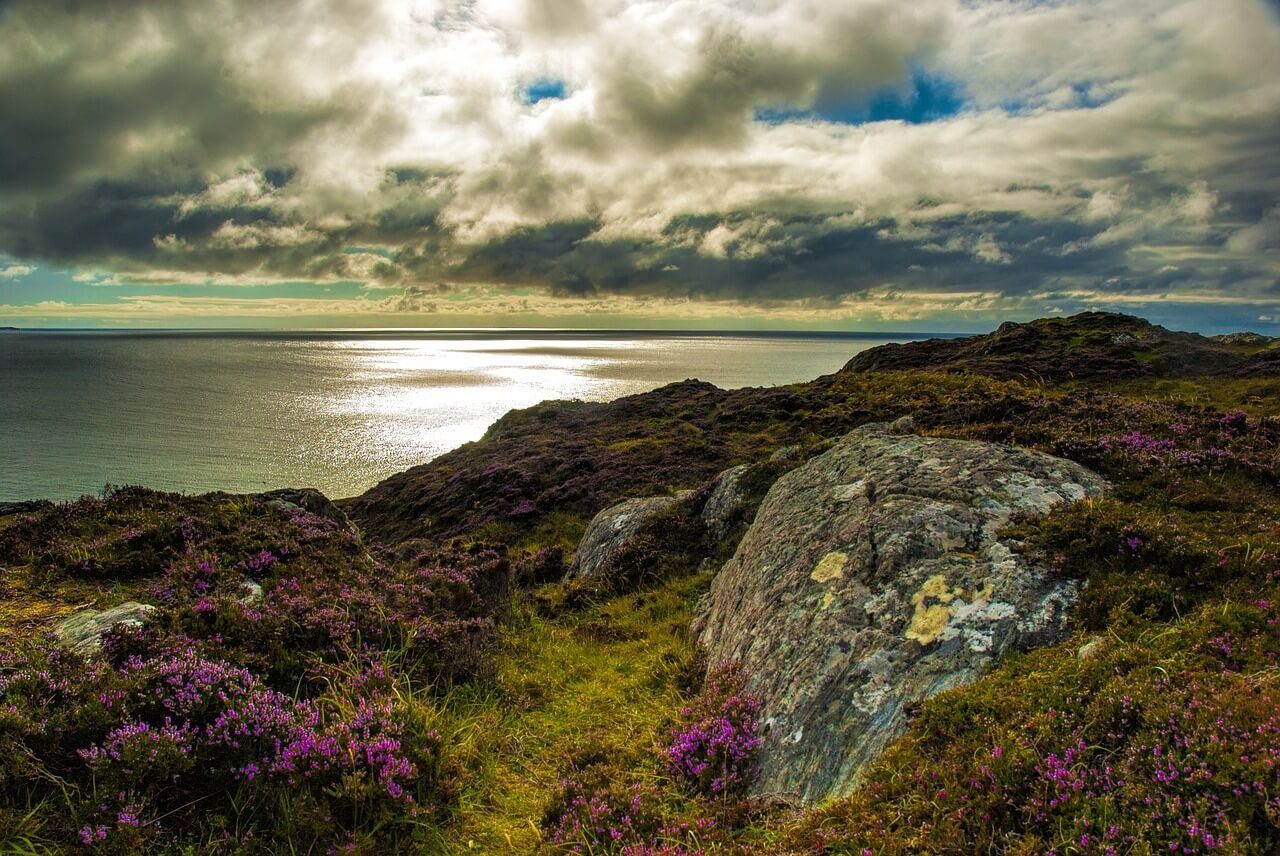 The West Highlands also has some mesmerising attractions – including the gorgeous Glencoe with some of the best views in Scotland. Ben Nevis is nearby, and is the tallest mountain in the UK. The West Highland Way connects the Highlands with Loch Lomond and Glasgow, and is a must for those wanting to indulge in a major hiking expedition.
Best Places To Stay in Scottish Highlands
We recommend sticking to the Cairngorms, as this is the best-served area by the tourism industry. The West Highlands are great if you want something more secluded, but the whole region is well connected by transport and roads. If you can, hire a car – but the trains and buses operate at least twice a day.
Best Airbnb in Scottish Highlands: Shepherd's Hut
Glamping is popular in the Scottish Highlands – allowing you the chance to experience the beautiful nature that comes with camping, whilst still enjoying the basic comforts of a small cabin. This particular glamping cabin is only a short walk from Nethy Bridge, so you'll also benefit from quick access to amenities. Right in the heart of the Cairngorms, it is also surrounded by gorgeous mountain views.\
Another fantastic Hostelling International accommodation, this hostel is located in Aviemore – which is the main tourism hub in the Cairngorms! Popular with adventure travellers, they can help you book local activities – many of which are offered at a discount to guests. It also comes with great social facilities, including a pool table and TV room. Rothiemurchus Estate is only a two-minute walk away.
Newtonmore is the second most popular town in the Cairngorms with tourists. It is known for its calmer atmosphere and great hiking trails. The Glen Hotel is joined with a quaint country pub, giving you a truly local experience during your stay. Newtonmore Golf Course is also only a short walk away – perfect if you want a quick round to start off your day.
St Andrews – Best Place in Scotland for Golf
About halfway between Dundee and Edinburgh, St Andrews is on the east coast of the Fife peninsula – and is the home of golf! The Old Course is considered the longest-running golf course in the world, and attracts enthusiasts from across the world. St Andrews also has an interesting castle and cathedral. The University is the oldest in Scotland, and is famously where Prince William and Princess Kate met.
Just outside of St Andrews, the East Neuk of Fife has some gorgeous coastal scenery and adorable fishing villages that attract visitors from across the world! Fife as a whole is pretty budget-friendly, so you can also opt to head further inland. Almost every town in the region has its own golf course, so there are plenty of places to enjoy a game.
Best Places To Stay in St Andrews
St Andrews is a small town, so most of the accommodation is based in the centre. It can get quite busy, especially during term time, so if you want somewhere a bit quieter we recommend checking out the other town in the East Neuk.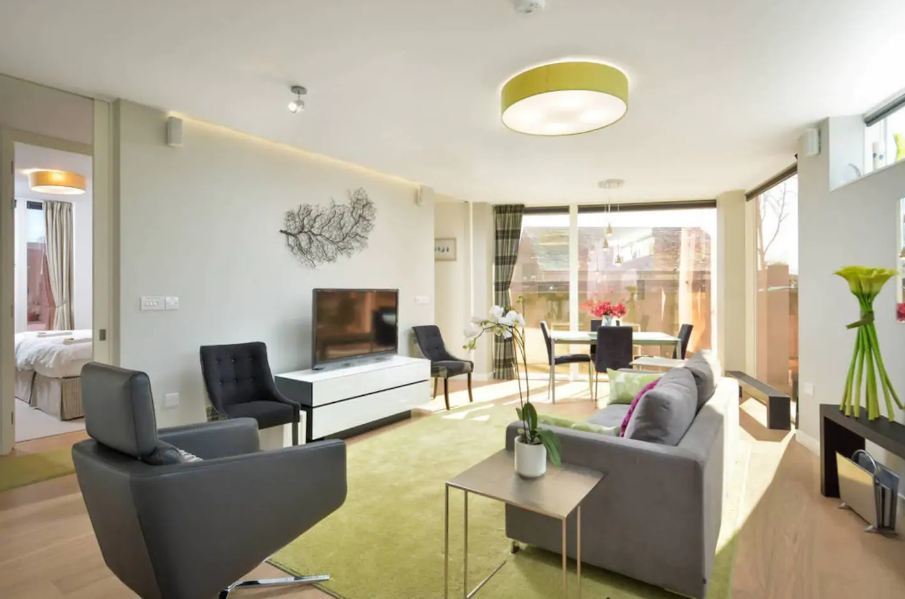 Best Airbnb in St Andrews: The Golf Flat
This contemporary dream on the outskirts of St Andrews is the perfect getaway for those planning a week in the town. The interiors are designed around the theme of golf, with plenty of natural light and pastel greens creating a peaceful atmosphere. It can sleep up to four people across two bedrooms, making it a great option for families and small groups.
There aren't any hostels in St Andrews – but Anstruther is only a short drive away from the town. It is also well connected by bus, and comes with an easy-going seaside atmosphere. Housed within a former library, it now benefits from spacious dorms and great social spaces. The famous Anstruther Chip Shop is also just a few minutes away.
Whilst we usually don't opt for five-star hotels – if you can afford to splurge during your trip to Scotland, this hotel absolutely must be on your itinerary! It is home to the oldest golf course in the world, and guests are given complimentary access to the full course. It also comes with a luxurious spa where you can unwind after a day of playing golf, as well as a delicious restaurant.
Top Places To Stay in Scotland
Scotland is a country with many different facets. If you want a modern hotel or Airbnb, we recommend sticking to the cities such as Edinburgh, Glasgow and Dundee. There are also some great alternative options in the rural areas. Where possible, check for Visit Scotland accreditation to ensure quality.
This really is one of the most unique Airbnbs in the country – and is perfect for a short stay in the nation's largest city! Despite being an Airbnb Plus property, it is very affordable – giving you a little taste of luxury for less. The wood fire gives it a homely atmosphere, and the kitchen comes fully equipped with everything you could possibly need.
Best Hostel in Scotland – CoDE Pod Hostels – Edinburgh
CoDE Hostels only opened their doors a couple of years ago, but they've already made a name for themselves as the leading hostel company in the country! They go above and beyond to make sure guests not only enjoy great value for money but also optimal comfort. The pod setting gives guests a little extra privacy, but they also have large social spaces for when you need to mingle.
Loch Lomond is a truly beautiful setting for a rural getaway in Scotland – and if you can only visit one countryside location, this is our favourite! This hotel has its own boardwalk where you can soak up the atmosphere of the area, and many of the rooms come with balconies with views across the loch. The on-site restaurant features local produce, including seafood caught from Loch Lomond itself.
Books to Read While Visiting Scotland

Our GREATEST Travel Secrets…
Pop your email here & get the original Broke Backpacker Bible for FREE.
Don't Forget Travel Insurance for Scotland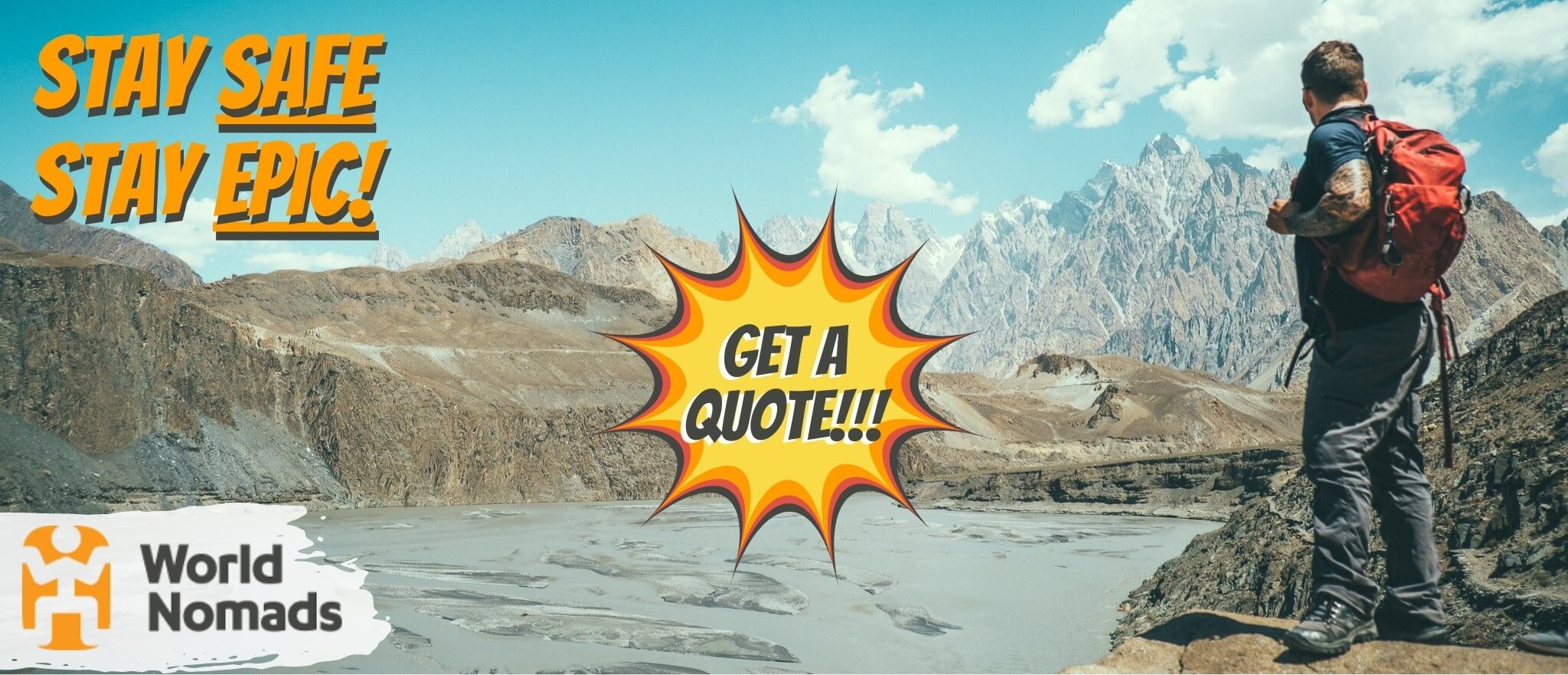 World Nomads' mission is to support and encourage travellers to explore their boundaries. They offer simple & flexible travel insurance, and safety advice to help you travel confidently.
They've been doing it since 2002 – protecting, connecting, and inspiring independent travellers just like you.
Get a quote below or read our in-depth review!
World Nomads provides travel insurance for travelers in over 100 countries. As an affiliate, we receive a fee when you get a quote from World Nomads using this link. We do not represent World Nomads. This is information only and not a recommendation to buy travel insurance.
Final Thoughts on Where To Stay in Scotland
Scotland is a small but mighty country with so much to offer visitors! If you can, we recommend visiting a few places in this guide to truly gain an understanding of the culture and history of the nation. Tartan, haggis and bagpipes are all interesting – but there is so much more on offer if you scratch below the surface and really take in the country.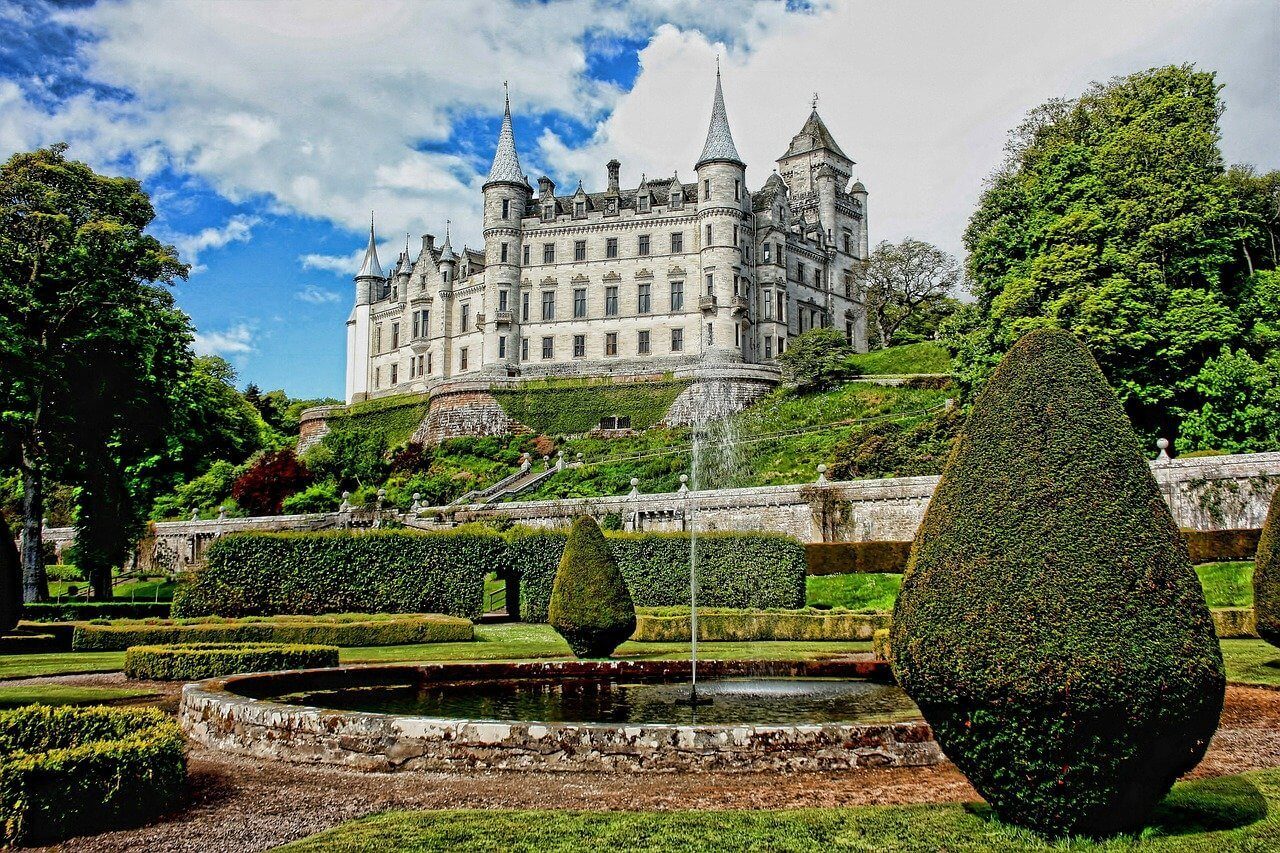 Edinburgh is our overall best pick because it is an excellent gateway to everywhere else on the mainland! We also love Glasgow, however, which is growing as a hub for alternative culture, nightlife and dining. It is also cheaper, and as the largest city has great transport links across Scotland and Northern England.
That being said, what you want to get out of your trip will shape where is best for you! If you only have a week in the country, we recommend picking one urban and one rural location to get a good overview of everything on offer.
Did we miss anything? Let us know in the comments!
---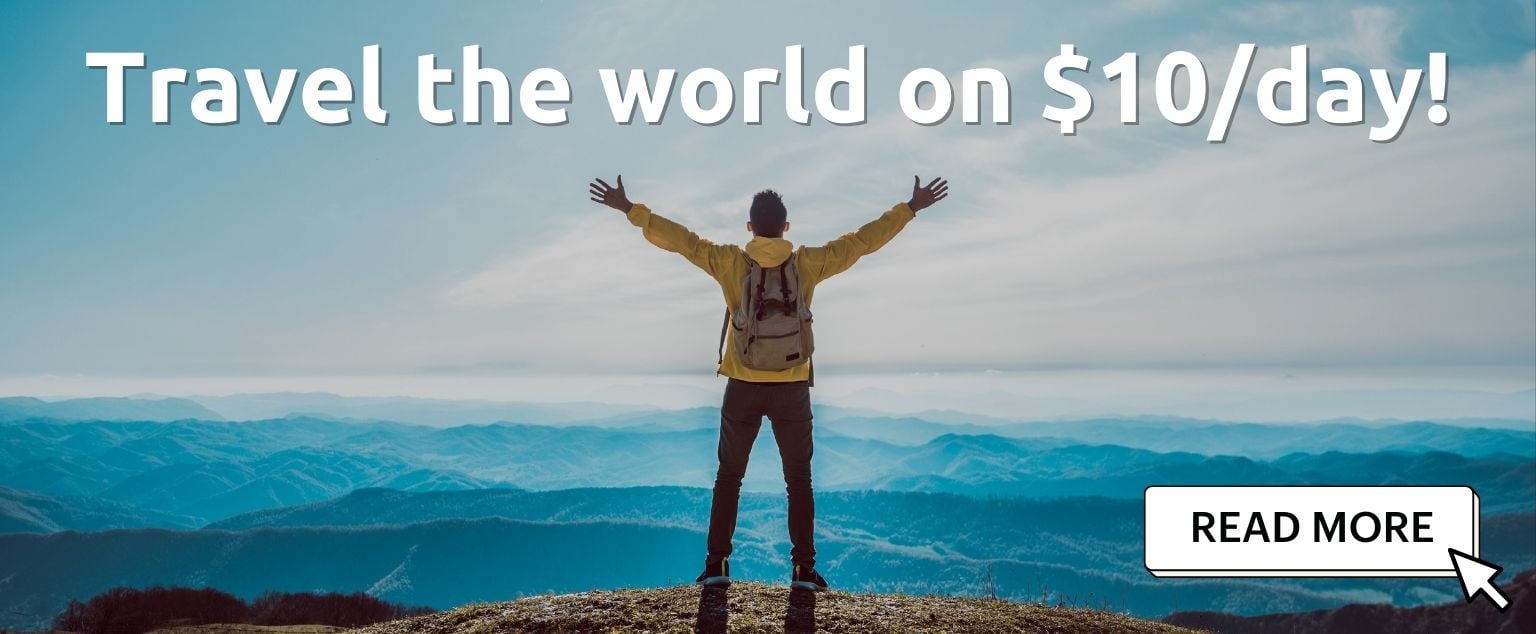 And for transparency's sake, please know that some of the links in our content are affiliate links. That means that if you book your accommodation, buy your gear, or sort your insurance through our link, we earn a small commission (at no extra cost to you). That said, we only link to the gear we trust and never recommend services we don't believe are up to scratch. Again, thank you!