Scotland remains one of the wildest places in Europe and it's no surprise that the plucky little nation has been named the most beautiful country in the world. Although the chic cities of Edinburgh and Glasgow offer plentiful art, culture, and great night life, it's outside of the cities where Scotland truly dazzles. Crystal clear lochs, the tallest mountains in the UK, and endless places to get lost, Scotland really is the ideal place for an adventure.
There's just one issue with Scotland. Thankfully though there's a way around that so the budding backpacker need not miss out this incredible country. Hostels in Scotland can help you save money and make friends along the way!
In this guide, we'll take a closer look at the best hostels in Scotland. We've cast our net across the country, taking in different locations, travel styles, and most importantly – budgets!
Our carefully created list has been researched by expert travel writers. There's no better guide to the best hostels in Scotland than this extensive list! So, let's jump in and check it out!
Quick Answer: What are the Best Hostels in Scotland?
The Top Hostels in Scotland
Ok lets down to the details of your stay in Scotland. In our first section, we'll take a look at the absolute best hostels in Scotland. You won't find anywhere better than these places – in fact, they're worth making the trip to Scotland for alone! They're good value, yes, but these all offer something that you wouldn't get in a normal hostel. So, let's check them out!

Do You Want to Travel FOREVER??
Pop your email in below to get a FREE copy of 'How to Travel the World on $10 a Day!'.
Incredible location
Choice of lounges
Pool Table
Loads of awards!
Backpackers in Scotland are likely to have Edinburgh as their first port of call. If that's the case, then look no further than Edinburgh Castle Rock Hostel! The capital can be an expensive place to stay, but with dorms starting from as little as £10, you'll have all the more money to spend on haggis and whisky! You won't find a better location than this in town either – Grassmarket, Edinburgh Castle, and the Royal Mile are all within five minutes on foot. Not that you'll be desperate to explore though – the hostel itself is a great place to be. There are multiple lounges to relax in and a pool table where you can challenge your new pals!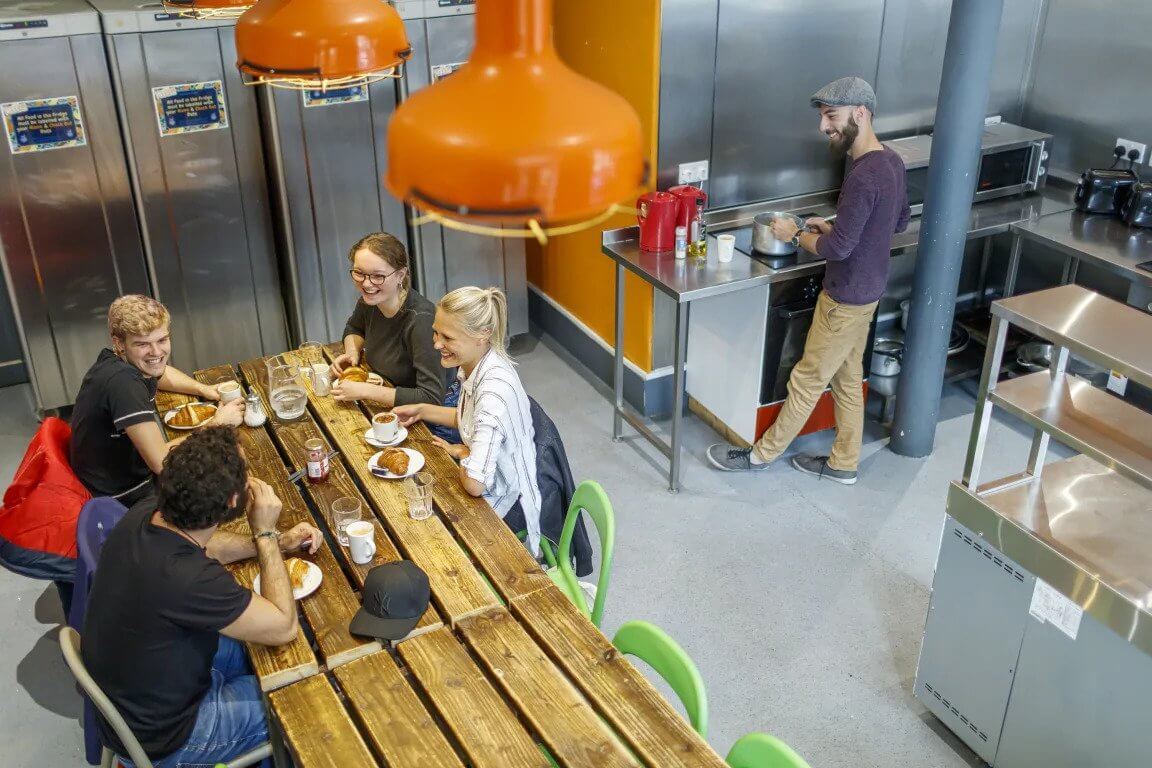 Pub Crawl
Bar
Daily Events
Weekly movie night
For a top Scottish party hostel, it'll mean another night in Edinburgh. Kick Ass Grassmarket is located in Grassmarket, one of the best nightlife destinations in Scotland! You won't even need to leave the hostel to get drink though – there's a bar on-site with daily events – perfect for solo travellers hoping to make new friends to explore the city with. The bar also serves breakfast, lunch, and dinner – so you'll be able to get a tasty meal to soak up that hangover!
The Overall Best Hostel in Scotland – Skyewalker Hostel – Skye
Chill out glass domes
Surrounded by natural beauty
Jedi Huts
Award-winning
Let's kick off our list of the best hostels in Scotland with one of the most unique hostels not only in the UK, but the entire world. Skye has "dark skies status", meaning astronomers and stargazers will be delighted with this island on the west coast of Scotland. The hostels highlight is the chill-out glass dorm, where you can meet and chat with other travellers while staring up at the constellations above! The only downside is that it can be quite tricky to get to and it's best to have a car.
But it'll be worth an arduous journey to stay at this award-winning Scottish hostel!
Skyewalker Hostel is one of our favourites in Scotland but they're not taking guests right now. We're not sure if they're closed for good but we hope they'll come back soon.
Our first stop in Scotland is the capital city of Edinburgh. There is a lot to see and do in Edinburgh. Known for its castle, the Fringe Comedy Festival (one of the best festivals in Edinburgh and in Scotland), and its charming Old Town, it's the most popular destination in Scotland. It's a great place to stay for first time Scotland visitors as it offers a gateway to the rest of the country. Edinburgh has a popular hostel scene, so there are plenty of places to choose from depending on your budget and travel style. But rest assured you'll never be far from a pint!
The best location in Edinburgh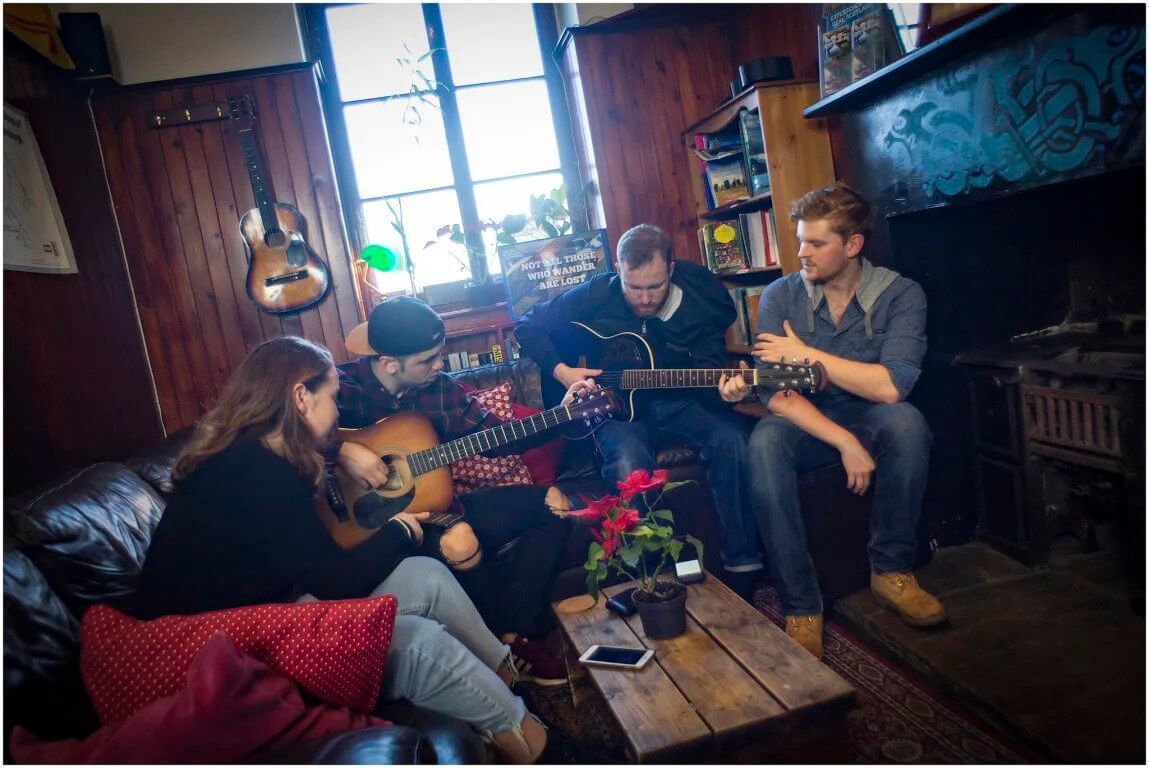 On Scotland's most famous street!
Cosy lounge with fire
Free Thursday pub crawl
Award winner
If you are backpacking in Edinburgh then do consider this one. The Royal Mile is the most popular street in Edinburgh, so it makes kinda sense for virgins to stay nearby. And of course it means you won't have to get taxis back from all the pubs and bars right on your doorstep! However, in case you're tired from site seeing and would prefer a night-in, then this award-winning hostel offers a cosy lounge with a fire.
For those visiting Edinburgh on a budget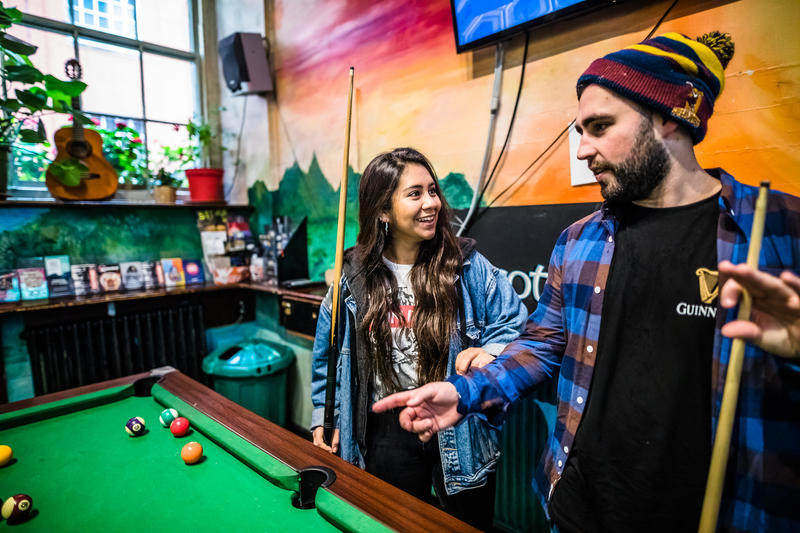 Pool Table
Free Hot Drinks
Bike Hire available
24 hour reception
Now Edinburgh may be an expensive place to travel, but this hostel is a great way to keep your costs down. Rest assured though that you won't be compromising on quality and things to do for that low price! There are plenty of freebies at the High Street Hostel including hot drinks, Wi-Fi, city maps, and more. It's also got the obligatory pub crawls and social events that you'll find in most sociable Edinburgh hostels. This one also has a jobs board, which is great for those planning to relocate to the Scottish capital (which may become more complicated in Post Brexit Britain)!
A legendary party hostel in Scotland
Bar Crawls
Free Walking Tours
Incredible location
Reliable chain
This famous chain has a reputation for great quality and being lively, and backpackers in Scotland will be delighted to have two choices of St Christopher's Inns in Edinburgh. They are both top Edinburgh hostels We've gone for the one in the Old Town as it's near to Belushi's Bar, a great place to enjoy a few drinks with new friends. It's also where hostel events take place. You're right opposite Waverley Station, which is great for day trips out of the capital or onward journeys to other destinations on our list.
Is This the Best Backpack EVER???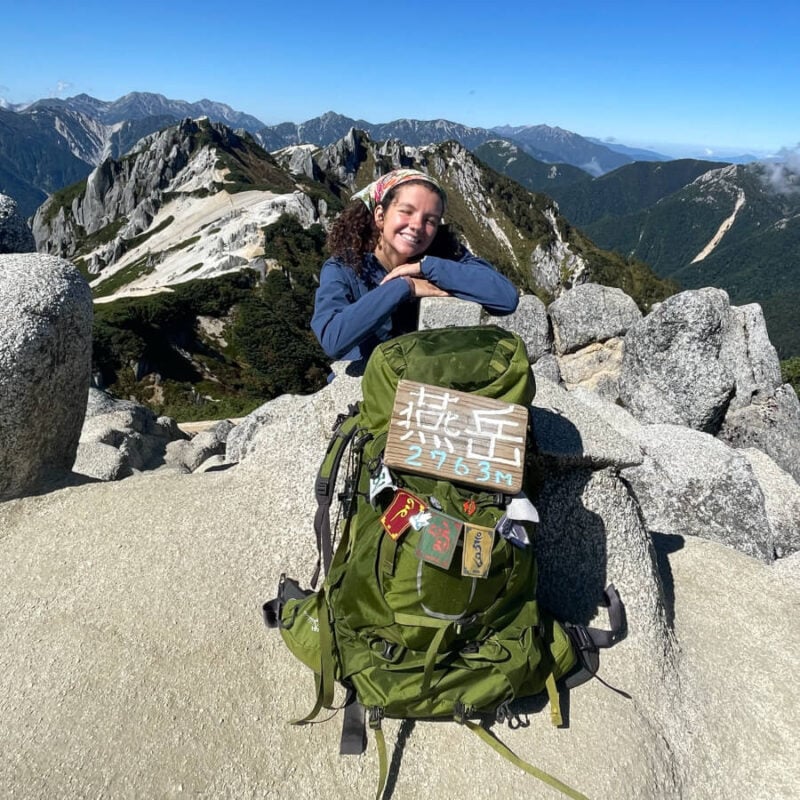 The most populated city in Scotland and one of the largest in the UK, Glasgow has a long-running rivalry with the capital Edinburgh. Music lovers should definitely make sure Glasgow is on their Scotland itinerary as the scene here is incredible. It's also famous for the architecture of Charles Rennie Mackintosh and the famous Celtic Rangers football rivalry! The hostel scene is surprisingly quiet for a city famed for its legendary nightlife!
A very well-rounded and easy hostel in Glasgow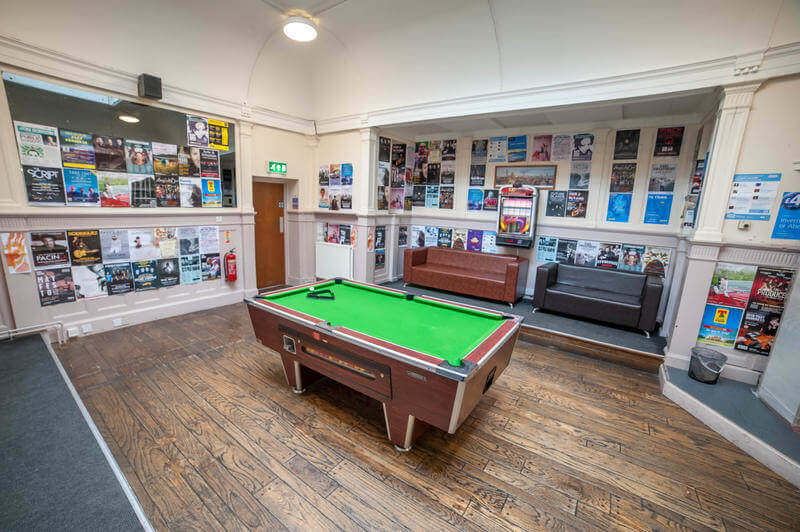 Television Room
Luggage storage
Pool Table
Park Views
The reviews make this one of the best hostels in Glasgow so this Victorian townhouse is a great base to explore Scotland's second city from! It suits all kinds of travellers and budgets – for solo travellers on a budget you can stay in a dorm, while those who are in need of some peace can enjoy the comforts of a private room. To meet other travellers, head to the television room, or make friends over a game of pool. If you want to escape from the hustle and bustle of the city, nearby Kelvingrove Park is perfect for a stroll!
Very peaceful and a great price
Chillout area
Outdoor seating
Free parking
In a peaceful neighbourhood
Looking for things to do in Glasgow? Looking for a cheap hostel in Scotland? Well come on in Glasgow's Alba Hostel offers one of the best bed prices around. It's not a wild party hostel, this is more the sort of place if you fancy a peaceful stay. You'll still be able to meet other travellers though – there's a large lounge and chill-out area, and if the weather's really good, you can take advantage of outdoor seating. Those who are travelling by their own car will be pleased to know that there's free parking here too!
In the middle of the action
Central Location
Meals and drinks promos
Foosball table
Quiet Rooms
Euro Hostel Glasgow ticks all the boxes of a top place to stay while being kind to your wallet. Want to keep your costs down? The location means you won't have to pay for taxis to and from the city's legendary music scene as most venues are in a walking distance (but bring a rain jacket). However, you don't even need to travel that far to get some vibes as the bar downstairs is lively and boasts a foosball table. Rooms are on the upper floors so you won't hear lots of noise you'll still get a good night's sleep.
Midway between Edinburgh and Glasgow, the small and charming historic city of Scotland is well worth a visit. It's well-known to history buffs, as this is where William Wallace defeated the English. Freedom! The city skyline is dominated by a hilltop castle similar to Edinburgh's but with less visitors. With lots of natural beauty on the doorstep, it's a great place for walkers and outdoor enthusiasts to base themselves. In this section, we've included two central hostels and one in the nearby village of Callander.
Farther away but worth the drive
Well stocked kitchen
Garden
Spacious Lounge
Views of Ben Ledi
Callander is 45 minutes from Stirling by public transport or half an hour by car. And while that may seem inconvenient at first, you'll see why we picked this place when you arrive! With easy access to the Trossachs, this Scottish hostel is perfect for walkers and outdoor enthusiasts. You don't even need to leave the hostel to appreciate the natural beauty – the views of Ben Ledi from the lounge are jaw-dropping!
Stirling Youth Hostel
Great location in an old church
Great location
Well-equipped kitchen
Two large lounges
Meeting rooms
Now, if you're just planning on visiting Stirling and not the surrounding area (why not?!) you'll want somewhere in the centre. So, check out the city's youth hostel. This budget hostel is in the grounds of a pretty impressive church. The large lounges are a cool place to hang out and make friends, while you can keep your costs down by preparing a meal in the well-equipped kitchen. Business traveller? This place offers meeting rooms too!
Stirling Youth Hostel is one of our favourites in Scotland but they're not taking guests right now. We're not sure if they're closed for good but we hope they'll come back soon.
Willy Wallace Hostel
One of the most beloved hostels in Scotland
Large sitting room
Free tea and coffee
In the city centre
Friendly staff
With a reputation as one of the best hostels in Scotland, Willy Wallace is a haven for backpackers in Stirling! Named after the city's most famous son, it boasts a city-centre location that makes it easy to reach both the Castle and the Train Station. After a long day of exploring, come back to free tea and coffee that you can enjoy in the big and comfy sitting room. For something more substantial, whip up a tasty meal in the fully equipped kitchen!
Willy Wallace Hostel is one of our favourites in Scotland but they're not taking guests right now. We're not sure if they're closed for good but we hope they'll come back soon.
The picturesque Isle of Skye is one of the most popular destinations in Scotland. Especially during summer! Medieval castles dot the rugged landscapes, with mythical places like the Fairy Pools and the Cuillins hidden among all that. It's an incredible location for outdoor enthusiasts – whether that's walkers, bikers, climbers, or kayakers and it's where you'll find some of the most stunning lodges in Scotland. Hostels are scattered across the island and it's best to have a car to explore the island by yourself. Just make sure you book your Skye hostel with plenty of notice as they can get booked up pretty quickly!
Where to begin your outdoor adventures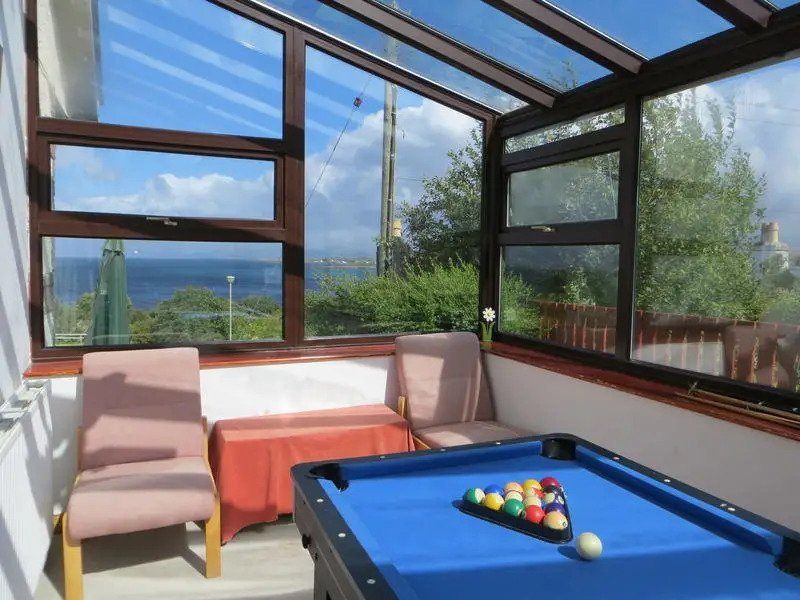 Sociable kitchen and lounge
Pool table
Mountaineering advice
Stunning bay view
The Isle of Skye is home to some of the best hostels in Scotland – we already mentioned the unique Skyewalker Hostel. Skye Basecamp is in Broadford which one of the first villages you'll come to after crossing the Skye Bridge. It's a great place for outdoor enthusiasts to base themselves as the hostel is run by Skye Guides – a mountain guiding company. They'll be able to give you helpful advice on how to enjoy the best island activities safely!
Backpacker luxury
Luxurious!
Wood Burning Stove
Book Exchange
Bay Views
Possibly the most luxurious youth hostel in Scotland on our list, The Cowshed is worth splashing out a little extra for (although it must be said the prices are the norm for Skye). Right up in the northeast of the island, it's worth travelling that extra bit for the gorgeous views of Uig Bay! Rooms are cosy and beautifully designed, and one of the best ways to spend an evening is to curl up with something from the book exchange in front of the wood-burning stove!
Glenbrittle Youth Hostel
For those who want to unplug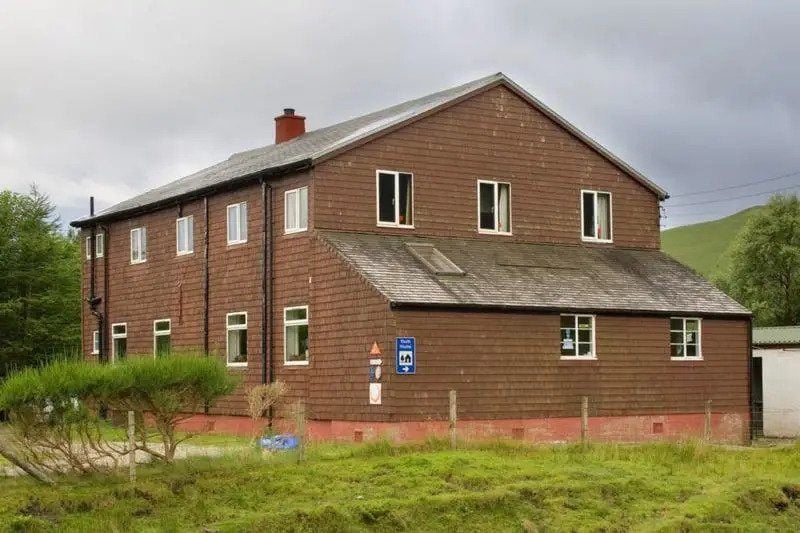 Fully equipped kitchen
Mountain views
Near Fairy Pools
Board Games
Most people come to Skye to disconnect and get away from the hustle and bustle of the mainland. You can well and truly do that here as there's no Wi-Fi or mobile signal at one of Skye's great hostels.
To some of you Digital Nomads and Insta addicts, that may sound like a nightmare, but it means you can get to know new people without any distractions in the living room over a board game – the way old fashioned travelers did! Some of the top attractions on the island are within a stone's throw too, including the Fairy Pools and Talisker Distillery. The location at the foot of the Cuillin Ridge means it's great for walking and wildlife spotting!
Glenbrittle Youth Hostel is one of our favourites in Scotland but they're not taking guests right now. We're not sure if they're closed for good but we hope they'll come back soon.
Fort William is known as The UK's outdoor capital. It's the gateway to the UK's highest mountain, Ben Nevis which stands at over 1,300 metres! If you don't have a head for heights, there are plenty of other activities, including rafting, kayaking, walking, and mountain biking. There's even. bit of skiing in Winter. Because the area around Fort William is so beautiful and appealing, we've got a mix of properties in the city and the country!
Amazing views right outside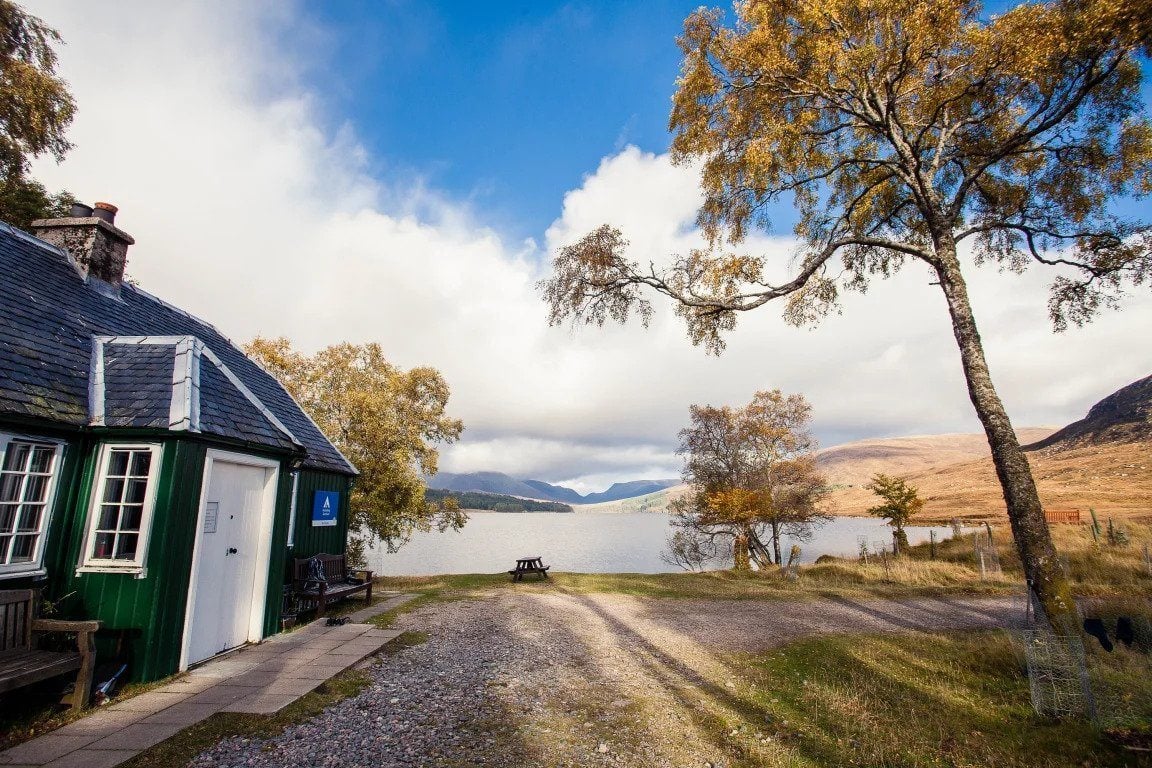 Eco-hostel
Ideal base for walkers
Beautiful views
Not accessible by car
Is this the most remote youth hostel in Scotland? We're not sure, but we can safely say it offers one of the best views! The Loch Ossian Youth Hostel is the perfect wild escape. There's no road here, and you can only access it by walking or getting the train. All of this may seem terribly inconvenient, but when you arrive and are able to switch off from the world, it'll all make sense. Use this eco-friendly hostel as a base to explore the stunning Rannoch Moor, but make sure you take a map!
An affordable way to stay in the Scottish Highlands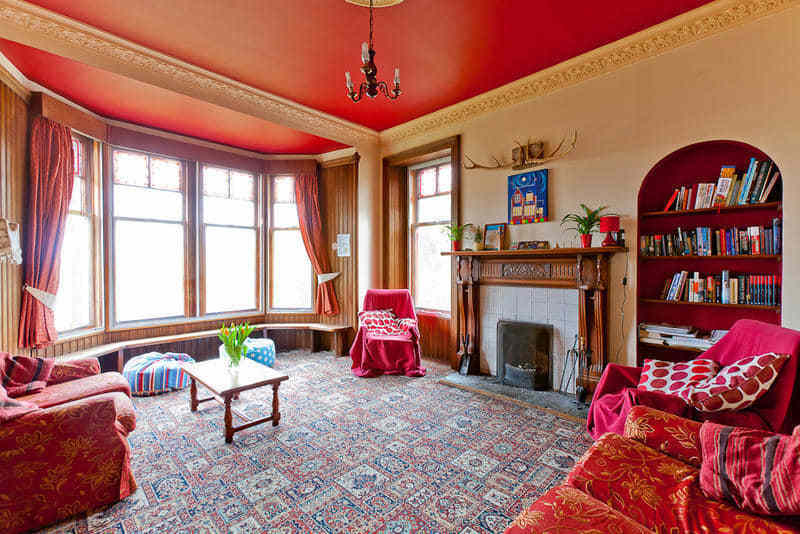 Several common areas
Open fire
Hostel guitar!
Books and games
Fort William is one of the many gateways to the Highlands and it can be expensive. However, this charming youth hostel means that you won't be breaking the bank by staying in the town so you'll have more money to spend on awesome outdoor adventures. Find someone to buddy up with and climb, cycle, or kayak with in one of the many hostel common areas. You could even pick up the guitar and start a singing session with everyone!
For those who want to climb the highest mountain in the UK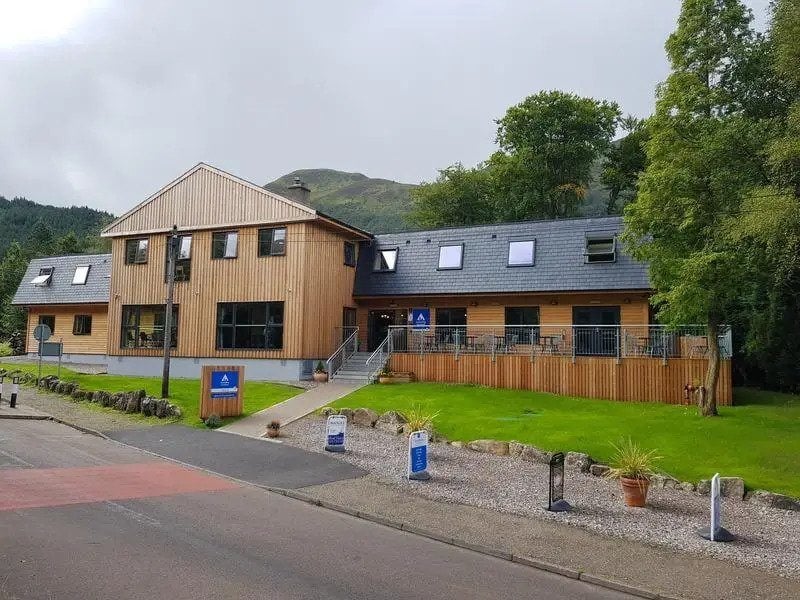 Outdoor deck
Spectacular mountain views
Log-burning stove
Like a hotel!
A little closer to Fort William than Loch Ossian, this is the best hostel in Fort William if you want to climb Ben Nevis as it's right at the foot of the mountain! Start the day with a cooked or continental breakfast (for an additional fee) and it'll see you right to the top of the mountain! Then, when you've conquered the mighty mountain, come back to relax on the deck with a local beer or a glass of wine. The comfy beds and log-burning stove will feel more like a hotel than a hostel!
There's one reason above all else people visit Loch Ness and that's to find the mysterious monster. No-one has managed it yet, so if you fancy your chances of being the first to get concrete proof, good luck. You'll need it.
Second, check out the hostels in the area. They're pretty traditional Scottish affairs, so you can expect warm hospitality and a wee dram of whisky! Loch Ness also boasts some great walks and some gorgeous castles in the area. We don't recommend swimming in Loch Ness – it's actually pretty dangerous!
For lake views and the chance to see Nessy
Loch views
Table Tennis
BBQ facilities
Board games and books
If you're hoping to spot the Loch Ness monster, there's nowhere better to try (and fail) than here. You've got a constant view of the lake at this Scottish hostel. You can even go one better by taking a canoe out onto the still waters – don't worry, the monster won't eat you as it doesn't actually exist. Just make sure you don't fall in – it's mighty cold even in summer!
For those who prefer their outdoor activities on land, this is right by the Great Glen Way, so you're sure to love the hiking here. After a busy day, come back for board games and books to chill out at the end of the day!
Loch Ness Backpackers
A converted farmhouse between two quintessential Scottish destinations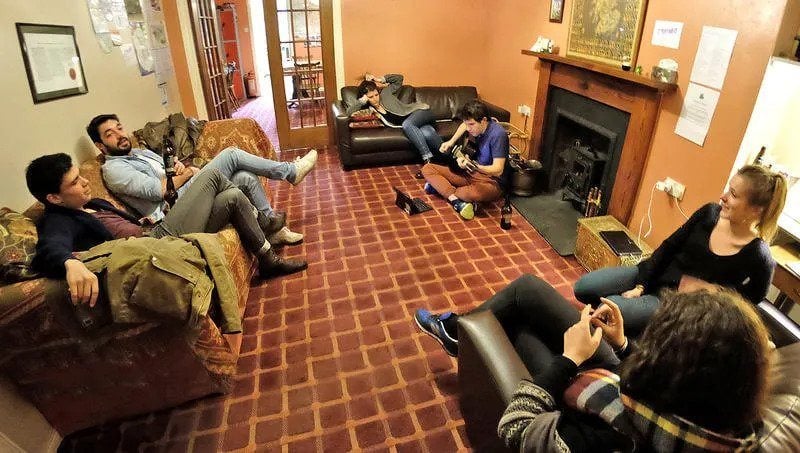 Well-stocked bar
Guest kitchen
Wood-burning stove
18th century farm
Backpackers in Scotland are sure to have Loch Ness on their itinerary. This cool hostel is in the village of Drumnadrochit – perfectly located for visiting the famous loch and Urquhart Castle too! The farmhouse dates back to the 18th century, but it's been modernised to ensure that you have a comfortable stay and a good night's sleep. Dogs are welcome at this friendly hostel, but make sure you let the owners know in advance!
Loch Ness Backpackers is one of our favourites in Scotland but they're not taking guests right now. We're not sure if they're closed for good but we hope they'll come back soon.
Great Glen Hostel
One of the quietest hostels at Loch Ness
Great for outdoor enthusiasts
Fully equipped kitchen
TV lounge
Laundry
A little further away from Loch Ness, the Great Glen Hostel is 10km south of the famous natural landmark. Might sound like a lot, but it's worth the distance if you want to take a break from Loch Ness's crowds – especially in summer! Quiter lochs Lochy and Oich are nearby, where you can enjoy sailing or canoeing, while the Great Glen Way passes by this hostel too. If you're looking for a really big challenge, take on a munro! There are 59 within 20 miles of this Scottish hostel!
Great Glen Hostel is one of our favourites in Scotland but they're not taking guests right now. We're not sure if they're closed for good but we hope they'll come back soon.

Our GREATEST Travel Secrets…
Pop your email here & get the original Broke Backpacker Bible for FREE.
Last but not least on our list is Oban. A popular tourist spot on the west coast of Scotland, its ferry port opens up the opportunity to visit a number of islands. The name might seem familiar from a brand of Scottish whisky and there are plenty of distillery tours on offer here. Oban doesn't have a wide selection of budget accommodation, but the three we've chosen are up there with the best hostels in Scotland. They've also got a rating above 9 on Hostelworld which is special indeed.
For those who want to go to the beach with their canine friends
By the sea
Incredible views
Dog-friendly
Accredited by VisitScotland
Competition to be the best hostel in Oban is fierce, and we honestly can't decide between the three here. The good news is – they're all pretty great! Oban Youth Hostel is right on the coast and offers sea views so it's off to a good start. The hostel offers private rooms for up to five guests so this is a great place for families or groups of friends who don't want to share their own private space with strangers! What's that? You have a dog? No problem, you'll be able to bring your pooch with you!
Backpackers Plus
One of the best backpacker breakfasts in Scotland
Free breakfast
Cool communal areas
Fully equipped kitchen
Pool table and foosball
There aren't many hostels in Scotland that offer free breakfast – that's more the remit of a hotel. However, Backpackers Plus gives you just that, so you've got a little extra in your pocket to enjoy activities in and around Oban! Not only that, but you can enjoy complimentary tea and coffee all day too. When you're not eating or drinking, there are plenty of fun things to do too. Challenge a new friend to a game on the pool table or foosball. Or, if you're feeling like some me-time, grab something from the book exchange and put your feet up!
Backpackers Plus is one of our favourites in Scotland but they're not taking guests right now. We're not sure if they're closed for good but we hope they'll come back soon.
Oban Backpackers
A complete package
Fully equipped kitchen
Free tea and coffee
Hair dryers and straighteners
One of Scotland's top hostels
It's been a long ride and there's just one more of the best hostels in Scotland to show you! Oban Backpackers Breakfast is available here for the cheap price of £2 – you'll hardly notice that missing from your pocket! In the evening, relax by the fire or have a game of pool. All the while enjoying as much free tea, coffee, and hot chocolate as you can drink! If you're planning to dance the night away in Oban, you can make sure you look good before heading out by taking advantage of hairdryers and straighteners that you can use at no extra cost!
Oban Backpackers is one of our favourites in Scotland but they're not taking guests right now. We're not sure if they're closed for good but we hope they'll come back soon.
Before You Book Your Hostel in Scotland
There are just a few more things that you should know before you book your hostel in Scotland. The most important is that you've got the best travel insurance possible! So, check out World Nomads to make sure you're covered for your trip!
Map of Where to Stay in Scotland
What to Pack for Your Scottish Hostel
Pants, socks, underwear, soap?! Take it from us, packing for a hostel stay is not always quite as straight forward as it seems. Working out what to bring and what to leave at home is an art we have perfected over many years.
Check out our definitive Hostel Packing list for our top packing tips!
Why You Should Travel to Scotland
So, that concludes our list of the best hostels in Scotland. This beautiful country offers something for everyone. Go kayaking or climbing at Fort William, hunt for monsters at Loch Ness, or dance the night away on Glasgow's awesome music scene. All of that and more awaits you in Scotland! Hey, if you're feeling really brave, you could even try a deep-fried Mars Bar!
Staying in Scottish hostels will make your stay more memorable and you'll have more money for activities. If you can only stay in one hostel during your stay in Scotland, make it Skye Backpackers. That incredible glass dome is perfect for stargazing! However, whichever hostel you choose on this list you're in for a real treat.
After reading our extensive list, we really do hope that you feel a bit more relaxed about booking your trip to Scotland. Now that we've helped you plan your vacation, we best be off. We hope you have a great trip!
Do you own or run a kick-ass hostel? Want to be featured on this list? Get in touch at [email protected]
Don't Forget Travel Insurance for Scotland
ALWAYS sort out your backpacker insurance before your trip. There's plenty to choose from in that department, but a good place to start is Safety Wing.
They offer month-to-month payments, no lock-in contracts, and require absolutely no itineraries: that's the exact kind of insurance long-term travellers and digital nomads need.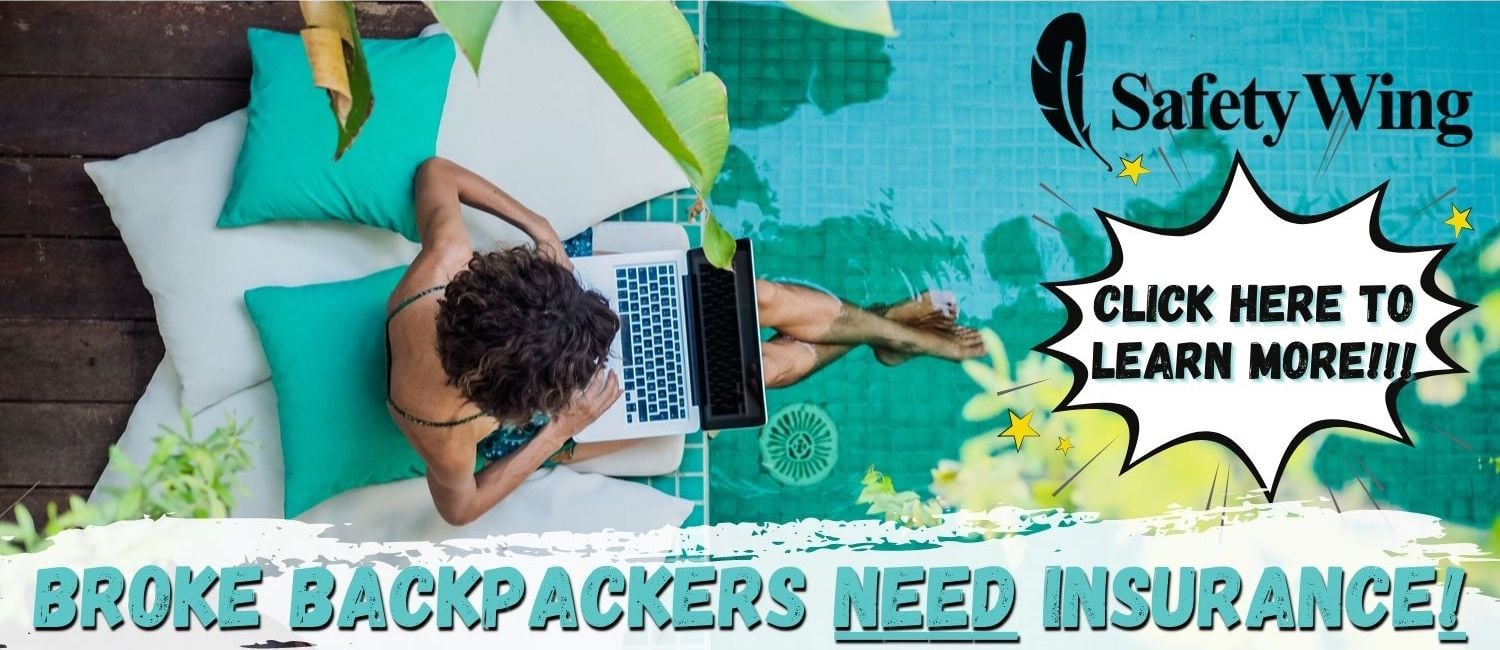 SafetyWing is cheap, easy, and admin-free: just sign up lickety-split so you can get back to it!
Click the button below to learn more about SafetyWing's setup or read our insider review for the full tasty scoop.
---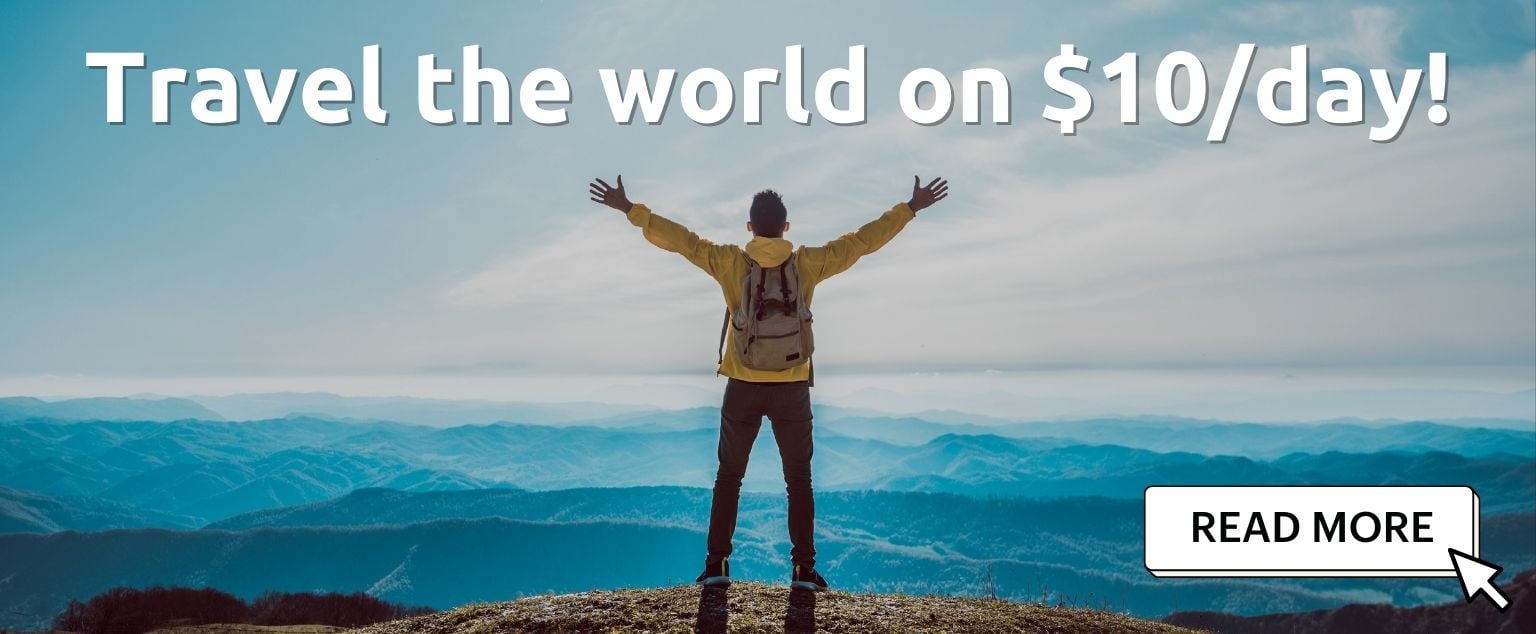 And for transparency's sake, please know that some of the links in our content are affiliate links. That means that if you book your accommodation, buy your gear, or sort your insurance through our link, we earn a small commission (at no extra cost to you). That said, we only link to the gear we trust and never recommend services we don't believe are up to scratch. Again, thank you!