Scotland has some of the most beautiful highlands and glens in Europe. With its stunning landscapes and rolling hills, it is a paradise for outdoor enthusiasts looking to explore nature and partake in activities like hiking, biking, skiing, kayaking, or sailing.
Its vibrant cities are full of history, culture, and modern attractions, making Scotland an ideal travel destination. From traditional customs such as bagpipe playing and Highland dancing to whisky distilleries, this country is just begging for you to come and enjoy it!
Beyond its diverse cultural customs, Scotland boasts a wide range of festivals and events that will bring joy to everyone who participates. From musical galas to yummy food offerings, you won't be short of entertainment when traveling around this beautiful country!
Festivals in Scotland
Backpacking Scotland will allow you to experience some of its most famous festivals, such as the Edinburgh Festival Fringe and Hogmanay. Even the more modern festivals are full of quirky little Scottishisms, making them all the more fun!
So, let's not waste any time and jump right into the best festivals in Scotland!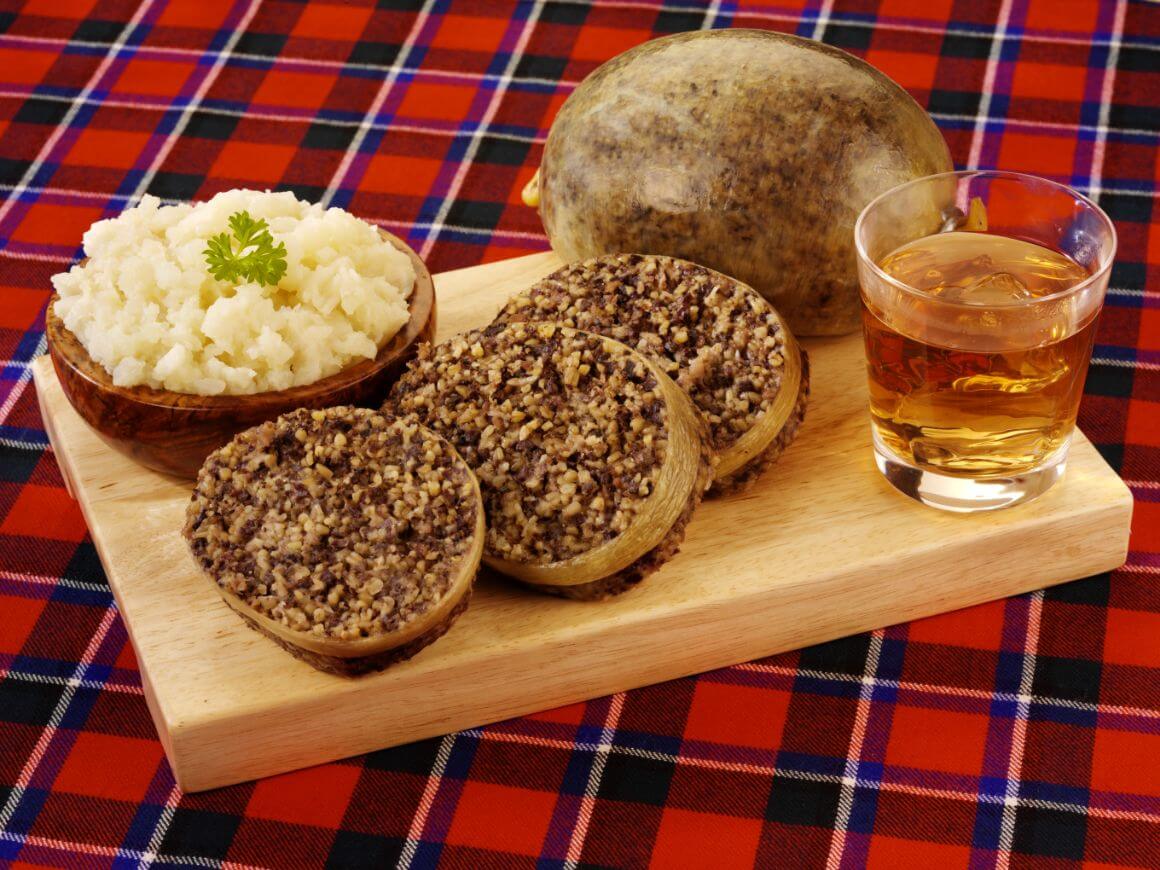 When: January
Where: All over Scotland
Embrace and honor Scotland's beloved national poet, Robert Burns, by attending a traditional Burns Night dinner on January 25th — his birthday!
One of the most important dates in the Scottish calendar, Burns Night is a Scotland festival that provides you with a unique opportunity to experience authentic Scottish culture first-hand. The first Burns supper was held over two centuries ago in 1801. While some new customs have been adopted since then, the sentiment has remained constant: to pay homage to Robert Burns and his literary contributions.
At the traditional Burns supper, attendees get to enjoy a feast of haggis (a savory Scottish dish made from sheep's heart, liver, and lungs — not for the faint of heart!), whisky, bagpipes, dancing, and recitations of Burns' poetry!
This is one of the best festivals in Scotland for those traveling solo or with children, as there is something for everyone to enjoy. You can join in on the lively traditional Scottish folk dancing called ceilidh or just sit back and take in the atmosphere! Either way, it's a fantastic opportunity to get up close and personal with Scottish culture.
Where to Stay:
Stay in this beautifully decorated guest house in Edinburgh during your Burns Night celebrations. It's right in the center of the city, so you won't miss a beat. You'll also love the comfy king-sized bed, complimentary wine, and high-quality toiletries!
When: February
Where: Glasgow
Are you a music lover? Well, then, Celtic Connections is the perfect music festival in Scotland for you. Held every year in Glasgow, this event showcases a wide range of musicians from across Scotland and beyond. From folk to rock, classical to jazz, there's something to suit every taste!
Feel the rhythm of Glasgow and celebrate its UNESCO City of Music designation at this much-loved music festival that spans nearly three weeks, from mid-January to early February. You will experience the highest caliber of traditional and modern music, and entertainment with over 300 concerts, workshops, lectures, ceilidhs, art shows, and much more!
What started as a small celebration of Celtic music in 1994 has grown into one of the world's largest music festivals and a true celebration of Scotland's rich cultural heritage. There is no better opportunity to groove with your friends in one of Scotland's top venues with amazing concerts and unbeatable entertainment!
Where to Stay:
Glasgow isn't known for the cheapest accommodation, so be sure to take advantage of this great-value hotel in the city center, located just 700 meters from Glasgow Central Station! The beautifully renovated property also has free Wi-Fi, and an on-site restaurant and bar.
When: February
Where: Glasgow
The Glasgow Film Festival attracts cinema lovers from all over the world as part of its annual film celebration. This exciting festival takes place at the renowned Glasgow Film Theatre and multiple other venues across the city and throughout the UK.
Established in 2005, the festival is dedicated to promoting fresh talent and showcasing the highest-quality films each year. You'll be sure to find something right up your genre —heart-warming dramas, captivating documentaries, or hilarious comedies, they've got it all!
One of the main attractions of the festival is that each year one lucky individual gets a chance to win two tickets to the gala premiere of a movie of their choice. Expectedly, this draws in thousands of submissions from film buffs around the globe who want to experience the thrill and glamour of an exclusive Scottish premiere. Don't forget to send in your application in time for next year, and plan your Glasgow itinerary too!
Where to Stay:
Big enough for a family or group of friends, this modern apartment–hotel is perfectly located to enjoy the festival and explore the city. You will also have access to a well-stocked kitchenette and ample parking nearby.

Unlock Our GREATEST Travel Secrets!
Sign up for our newsletter and get the best travel tips delivered right to your inbox.
When: January-March
Where: Shetland
Up Helly Aa is pretty high on the list as one of the coolest festivals in the UK! Rooted in traditional Viking celebrations, this festival brings hundreds of people from all over Scotland to Shetland's capital, Lerwick, every year.
As nightfall descends, you will be able to feel the excitement and anticipation in the air. Local participants, or 'guizers', don traditional Viking apparel, in a nod to their Norse heritage, and march through Lerwick toting battle axes and torches. As a grand finale, the guizers hurl their burning torches onto the ceremonial longboat, signaling its eventual fiery demise.
This is followed by a night of merriment — public halls host dance performances and sketches. This can be an exclusive affair, as these festivities can only be accessed by invitation from one of the venue's hosts or hostesses who take charge of organizing this after-party.
As the men are quite literally playing with fire, the responsibility for the after-parties is left to the women — and they never fail to put out a delicious spread! Soup, sandwiches, home-baked treats, you name it — everyone is well-fed enough to keep going until morning arrives!
For these 24 hours, the police cede control of the town to the Guizer Jarl (chief guizer), while the Town Hall proudly flies the raven banner, symbolic of ancient Viking chieftains.
Heady, exciting — and an insane sight to witness — Up Helly Aa is a festival in Scotland that you absolutely cannot miss!
Where to Stay:
Staying at this gorgeous castle-like hostel is a great way to save money as well as make new friends. Each room comes with a flat-screen TV, and you will have access to a shared kitchen and free Wi-Fi. What's more, you will be 600 meters from beautiful sandy Bain's Beach.
When: May
Where: Orkney Islands
In 1982, a small group of enthusiasts gathered to celebrate the traditional music, dance, and culture of Scotland's famous northern island, marking the beginning of the Orkney Folk Festival. Since then, the festival has grown to become a renowned and cherished event celebrated throughout Scotland, the UK, and across borders.
During the weeklong festival, visitors can take part in different activities such as learning traditional dance, listening to captivating music performances, and experiencing the culture of local artisans who exhibit their remarkable craftsmanship.
While this event has gradually developed into an incredibly popular destination for performers from around the globe, it's truly the local Orcadian acts that make this Scotland festival so special and draw in the crowds.
So, what are you waiting for? Head to the isles of Stromness and join talented musicians, storytellers, and dancers for an unforgettable experience!
Where to Stay:
When you aren't spending time at the festival, you can enjoy beautiful ocean views and experience the Orkney Islands from this charming B&B. It has spacious rooms, free breakfast, and only a few minutes from the ferry terminal and bus stop.
Forget boring accommodation… book yourself an EPIC STAY!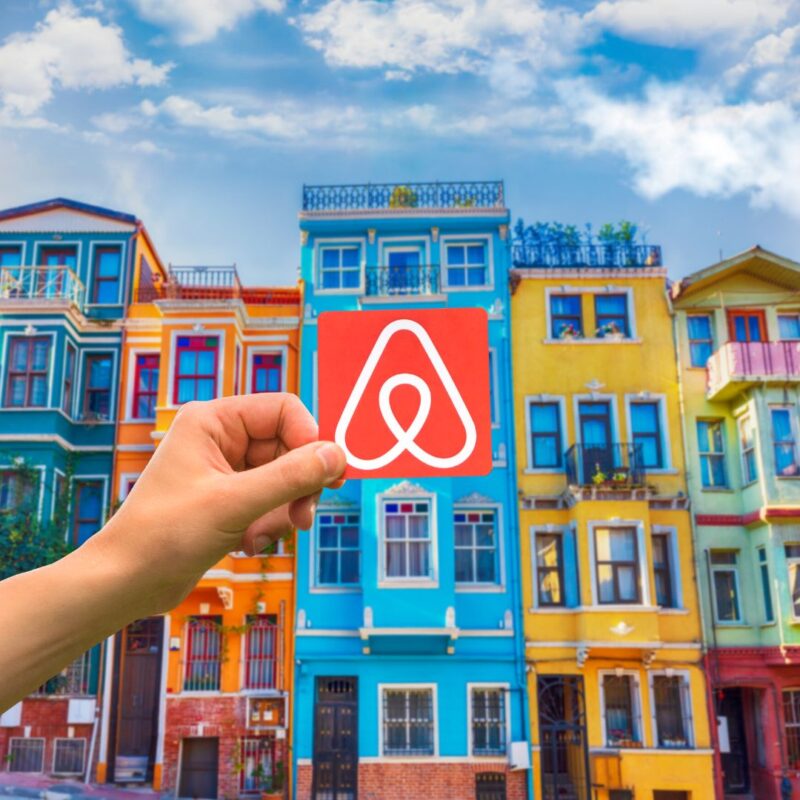 Why stay in a naff hotel when you can stay in a cosy, stylish local house instead? And for half the money too!
Stay somewhere EPIC and save your hard-earned dollars — from houses to barns to castles and caves, there is an Airbnb for every occasion!
Book an EPIC Stay
When: August
Where: Killin
Killin Highland Games is the perfect opportunity for visitors to experience Outlander country first-hand. This festival in Scotland has been held for 25 years in beautiful Breadalbane Park, located in the picturesque central Scottish Highlands — a truly stunning area.
You will be able to experience intrinsically Scottish traditions such as "tossing the caber", Highland dancing, piping competitions, and even an amateur hill race up Sròn a'Chlachain.
For the whisky enthusiasts, you won't want to miss out on a visit to the nearby distilleries which offer samples of their single malt scotch whisky. Food lovers can indulge in a variety of local delicacies like haggis and tatties (mashed potatoes). To top it off, there are plenty of live music performances and traditional singing to keep you entertained throughout the day.
This festival will also give you a chance to soak in the stunning scenery of Killin village. The gorgeous Falls of Dochart, for instance, can be viewed from the village bridge. Incidentally, the pipe band parade over the iconic bridge is one of the most awaited events at the Highland Games, and it's easy to understand why — it's a most magical sight!
Whether you come for the competition, showcase of culture and tradition, or just for fun, the Killin Highland Games is one of the most vibrant festivals in Scotland.
Where to Stay:
Enjoy the soothing Scottish countryside while staying in this modern cottage by a loch! With the full Scottish breakfast served every morning and scenic walking and fishing opportunities nearby, it's the perfect place to rest your head after an exciting day at the Highland Games (which is about 15 minutes away).
When: August
Where: Edinburgh
An incredible showcase for comedic and theatrical performances, the Fringe is the world's largest performing arts festival — and definitely one of Scotland's most vibrant events!
This three-week-long festival takes place every August and has been making its mark on Edinburgh's cultural history since its inception in 1947. With over 50,000 performances across hundreds of venues, The Fringe is an open-access, un-juried performing arts festival that allows all types of performances.
Theatre, comedy (the most popular section), dance and physical theatre, circus acts, cabaret acts, and children's plays are just some of the categories in this impressive Scotland festival. Another interesting aspect of this festival is that a lot of the shows are priced low, allowing the public to support up-and-coming performers.
Satisfy your cine-lover sensibilities at this festival but keep in mind that the event draws people from all over the world, so do book your tickets in advance as they tend to sell out quickly!
Where to Stay:
Edinburgh boasts a wide range of great hostels. Stay in the heart of Old Town Edinburgh at this fantastic budget-friendly hostel. Make friends with other travelers while enjoying being close to many of the Fringe events. Another bonus is that the hostel is within walking distance from St Giles Cathedral and Edinburgh Castle!
When: August
Where: Edinburgh
The Edinburgh International Festival is an annual arts festival that has become a major stage for the celebration of culture from around the world and a platform for international artists to showcase their talent and creativity.
Held every August over three weeks, this festival in Scotland treats its audience to the highest-caliber classical music, theatre, opera, and dance performances. The festival is also known for its amazing community-learning and professional-development programmes that benefit a multitude of people throughout the year and also improve cultural aspects of life in Edinburgh and Scotland.
You will also have the great opportunity to explore the city of Edinburgh itself. With its vibrant culture, stunning architecture, and warm local population, it's one of the most beautiful cities in Europe!
Where to Stay:
Stay in the heart of Edinburgh at this modern hotel which is an affordable option for budget travelers. Located near Haymarket Train Station, all of the city's top attractions are within walking distance of the hotel!
Is This the Best Daypack EVER???
When: October
Where: Edinburgh
The Samhuinn Fire Festival is a thrilling Scottish festival and a modern interpretation of an age-old Celtic tradition that celebrates the shift from summer to winter. Summer and Winter's kings go head-to-head as they struggle to rule over the season. The Cailleach — also known as Goddess or Divine Hag — oversees their fate and ultimately decides who will reign supreme. As darkness falls, she ushers in the colder months ahead while sending off warm memories of days spent under the sunshine's glow. It sounds just like a fairytale, doesn't it?
To celebrate the shift of energy between summer and winter, the Summer and Winter courts join forces through breathtaking displays of music and dance performances. While the emphasis is on resolving seasonal conflict, the festival also highlights that life itself also goes through major transformations during times of transition from one season to another.
With its colorful costumes, amazing fire performances, and storytelling, the festival is an immersive experience that allows you to learn about Celtic traditions while also appreciating their modern interpretations of the same.
The festival culminates in a spectacular finale where all the performers join a procession around the city. The Samhuinn Fire Festival coincides with Halloween, so there are plenty of spooky decorations and activities for lovers of all things eerie. What are you waiting for? Plan your Edinburgh trip and see this festival and more!
Where to Stay:
This vibrant hostel is conveniently located in the heart of the city in a renovated 18th-century Georgian building. It offers clean, comfortable rooms, free Wi-Fi, and access to a fully equipped shared kitchen. It is also a stone's throw from bustling Princes Street!
When: December
Where: Edinburgh
Edinburgh Hogmanay is Scotland's world-famous New Year's celebration that draws in visitors from all over the world. Taking place over three days, this spectacular event is filled with music, art, and performances from both local and international artists.
"Hogmanay" translates to "lost in the past" — a fitting name for this most important Scottish Festival because it is a celebration believed to have been inherited from Scotland's Viking ancestors.
The festivities begin on 30 December with a torchlight procession through the city accompanied by songs of celebration, culminating with a spectacular show in the center of Edinburgh, featuring massive firework displays, aerial acts, and lasers. It truly is a sight for sore eyes!
The next day sees the city comes alive with street performers, DJs, bands, and more. At night — New Year's Eve — Edinburgh Castle hosts a huge party with performances from both traditional and modern acts throughout the evening. This celebration culminates in midnight fireworks that light up the sky!
With all the rich history, passionate locals, and unforgettable atmosphere, Edinburgh Hogmanay proves there could be no better way to spend NYE!
Where to Stay:
There are many Edinburgh hostels suitable for budget travelers. Only 250 meters from Edinburgh Castle and right next to Grassmarket, this fab hostel is the perfect place to stay to have excellent views of the fireworks and be close to all the festivities of Hogmanay. Enjoy the cozy, welcoming atmosphere of the hostel, and try your luck at quiz night with your new mates!
Final Thoughts
Scotland is an absolutely awe-inspiring land with its vibrant cities, traditional music and dancing, festivals, and events, and nod to Viking culture. There's no shortage of things to do and see in this beautiful country.
From the Samhuinn Fire Festival to Edinburgh Hogmanay, you'll be able to experience a wide range of activities and entertainment that will cater to all tastes when you attend festivals in Scotland.
As someone who loves the performing arts, I can't let you think of Scotland without convincing you to go to the Fringe! As the best-performing arts festival in the world, this is a Scotland festival you cannot miss!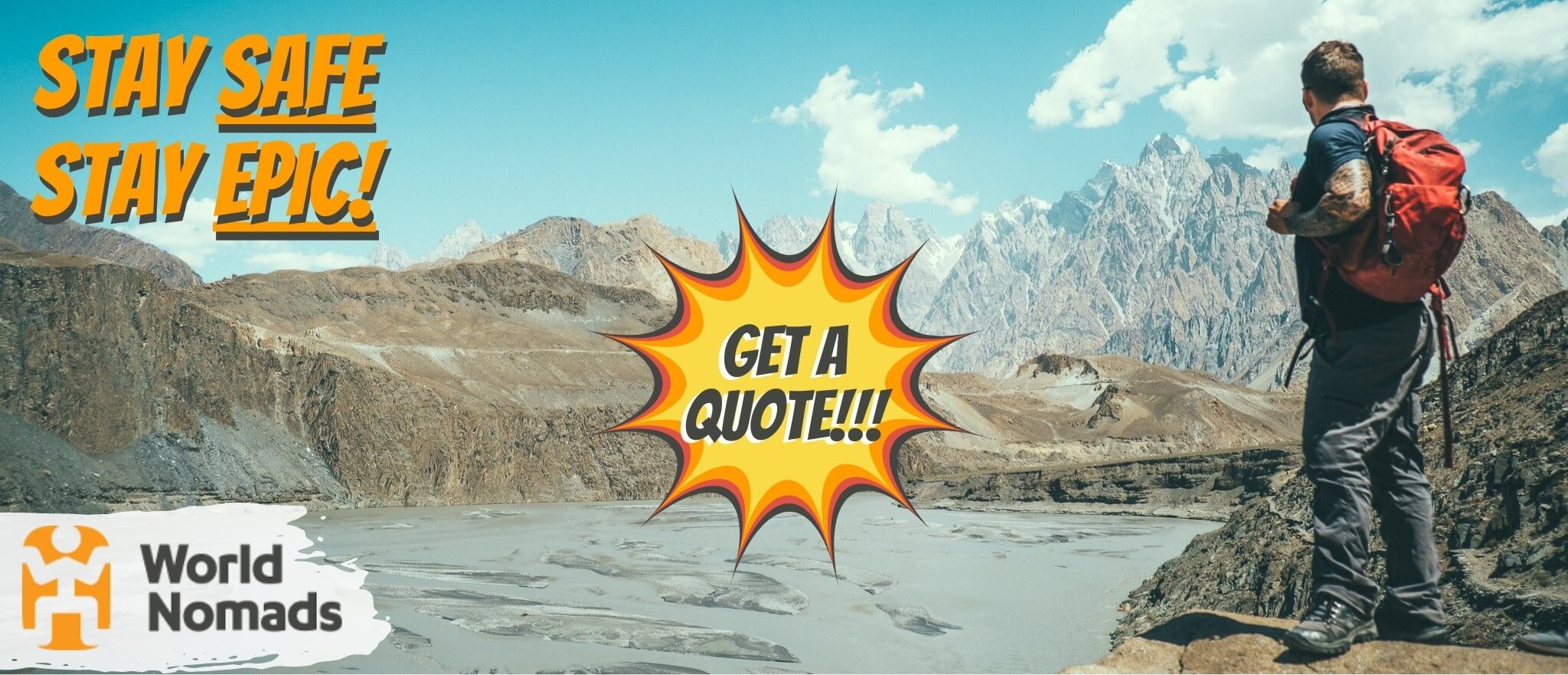 World Nomads' mission is to support and encourage travellers to explore their boundaries. They offer simple & flexible travel insurance, and safety advice to help you travel confidently.
They've been doing it since 2002 – protecting, connecting, and inspiring independent travellers just like you.
Get a quote below or read our in-depth review!
World Nomads provides travel insurance for travelers in over 100 countries. As an affiliate, we receive a fee when you get a quote from World Nomads using this link. We do not represent World Nomads. This is information only and not a recommendation to buy travel insurance.
---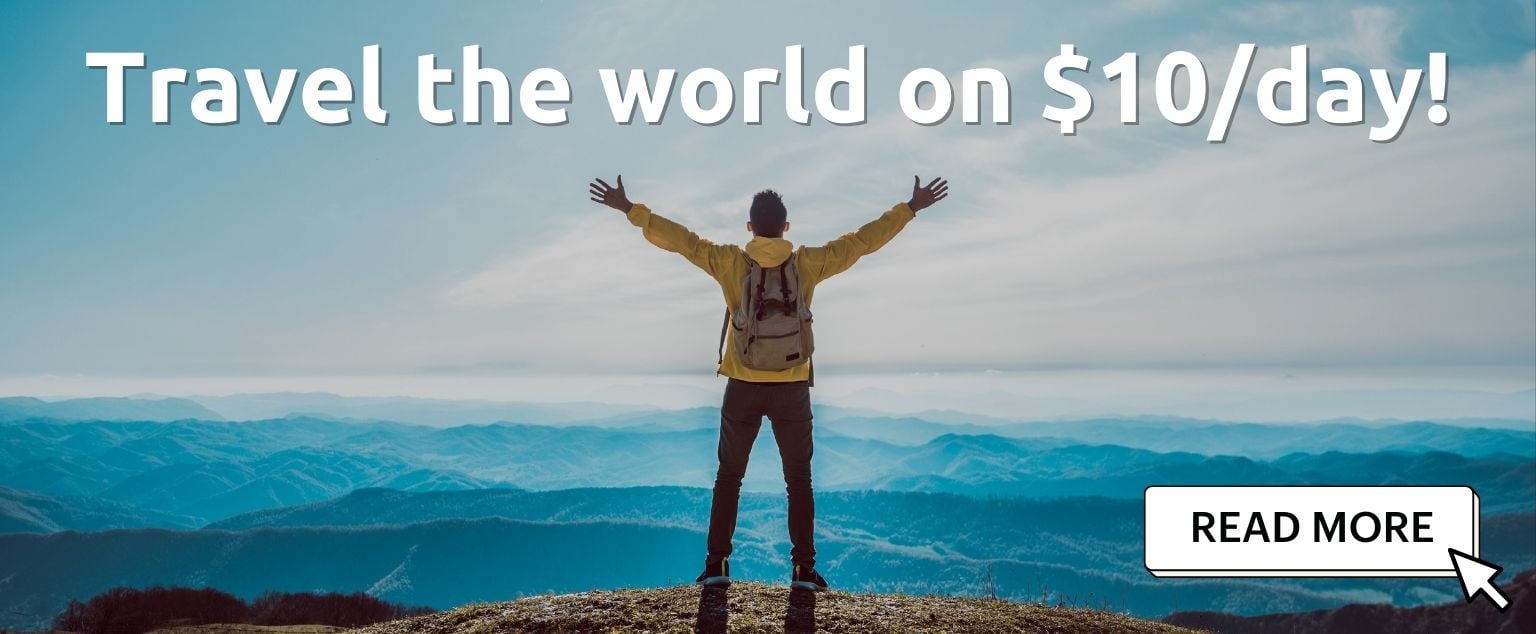 And for transparency's sake, please know that some of the links in our content are affiliate links. That means that if you book your accommodation, buy your gear, or sort your insurance through our link, we earn a small commission (at no extra cost to you). That said, we only link to the gear we trust and never recommend services we don't believe are up to scratch. Again, thank you!