As the largest country on the continent of South America, Brazil is a country known for its vibrant culture and lively spirit. Brazilians are passionate people who come together to celebrate their rich cultural heritage through music, dance, food, drink, and more. Brazil has one of the most colorful histories of any nation in the world, and it is reflected in all aspects of Brazilian culture.
Whether you are attending a huge street parade, enjoying the wild beats of a Carnival party, or simply nibbling on some tasty food at the local market, it is nearly impossible not to get caught up in Brazil's infectious enthusiasm for life and celebration. Brazilians are people who know how to have fun, and they embrace this aspect of their culture with gusto.
Everywhere you go in Brazil, you are bound to see people taking part in the festivities – dancing, laughing, and singing together. And while it is true that many countries around the world celebrate festivals and holidays, what sets Brazil apart is the level of passion and excitement that its people bring to every occasion.
Festivals in Brazil
Mostly known for its world-famous Carnival festival, which takes place in Rio de Janeiro every year, this is a country that celebrates its festivals with enthusiasm and passion, which makes for an exceptional trip to Brazil.
But there are so many other festivals and celebrations that take place throughout the year and in this list, we'll explore some of the ones that stand out, as well as the unique events, foods, and traditions that make each festival special.
Bonfim Stairs Washing
When: January
Where: Salvador, Brazil
During the annual Bonfim festival in January, people from all over the city of Salvador gather to participate in a tradition called "lavagem da escadaria do Nosso Senhor do Bonfim." This unique event is held at the street steps that lead up to the Church of Nossa Senhora do Bonfim, and it involves the symbolic washing of steps with perfumed water.
This tradition is believed to bring good luck to those who take part in the ceremony, so you will see people from all walks of life coming together to be a part of this joyful celebration. It is the second most popular festival in Brazil behind Carnival.
The party starts at 10 am in front of the Church of Conceição da Praia. From there, participants begin an 8 km trip to the Church of Nosso Senhor do Bonfim. In addition to the ritual washing of the steps, there are also live music performances, traditional food and drink vendors, and other fun activities that take place during Bonfim.
Where to Stay:
This beachfront hostel is perfect for your stay as you will have easy access to the starting point of the festival while also being near all of the best attractions and activities in Salvador.
Carnival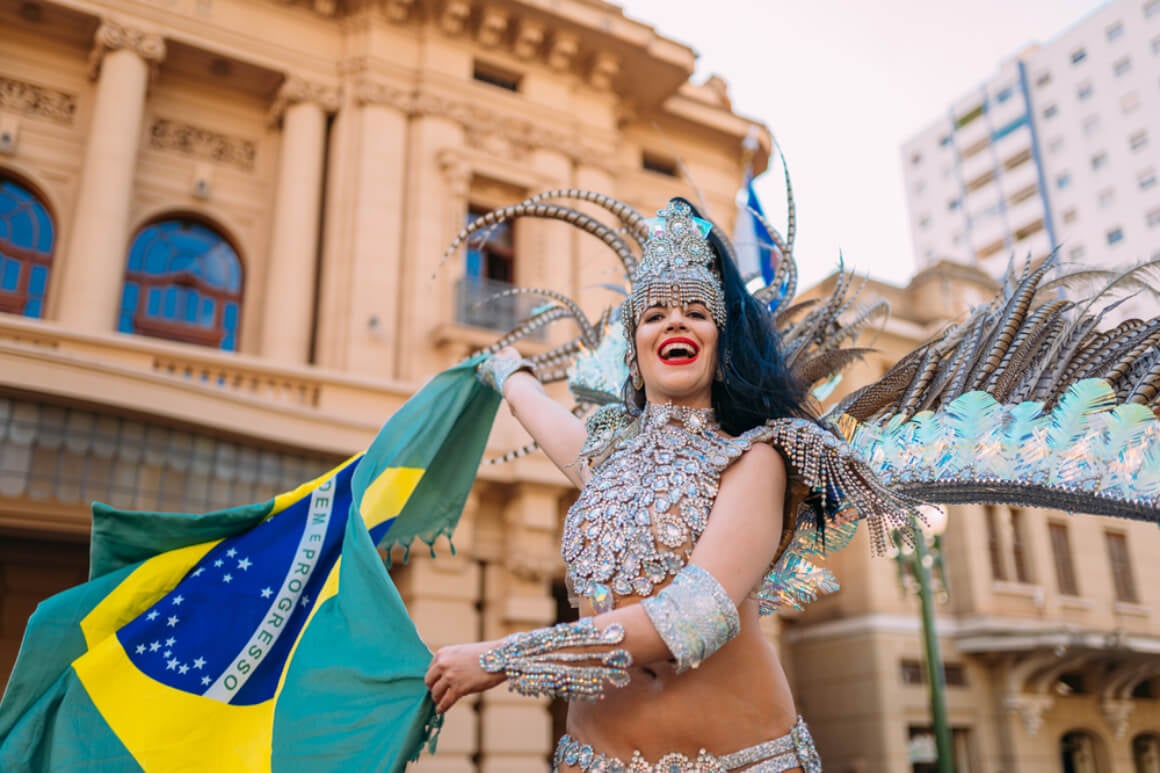 If you are looking for the ultimate party experience during your trip to Brazil, then you won't want to miss Carnival in Rio de Janeiro, one of the most famous festivals in the world. This annual festival is known worldwide as one of the biggest and most vibrant parties on the planet, attracting millions of people each year from all over the world.
The celebration starts at 11 am on the Friday before Lent and continues for six full days and nights. During that time, you can expect to see parades filled with elaborate costumes, dancing street performers, live music, food vendors, open bar tents, and much more.
Carnival consists of samba school parades, which are massive gatherings of costumed performers who compete against one another for the top prize in a series of judged dance and musical performances. You'll also see a variety of other colorful events taking place throughout Rio — it truly is an explosion of color, music, and fun that you won't want to miss!
Carnival brings in over 1 million international visitors every year, making it the biggest festival event in Brazil. Tickets range in price from $25 USD – $225 USD depending on which days you attend and what section of the parade you sit in.
That being said, Carnival is definitely not a cheap party to attend, but if you are looking for one of the most unique and memorable experiences of your life, then this festival is definitely worth checking out. With over 2 million people in the streets daily you can imagine how difficult it can be to find accommodation in Rio, so make sure to book a place to stay as soon as you know you are attending.
Where to Stay:
Carnival can get expensive, so staying at a hostel in Rio will help you save money while still enjoying all the fun and excitement of this popular festival. This popular hostel is a great choice for those on a budget.

Do You Want to Travel FOREVER??
Pop your email in below to get a FREE copy of 'How to Travel the World on $10 a Day!'.
When: March
Where: Sao Paulo
For the most diverse music festival experience in Brazil, you need to check out Lollapalooza in São Paulo. This massive three-day music event takes place each March and features more than 200 different musical acts from all over the world.
Celebrating its 10th year in 2022, Lollapalooza is one of the largest and most well-known music festivals in Brazil. With four different stages, you can enjoy everything from rock and pop to EDM, hip-hop, rap, indie, and much more. There are also food trucks and vendors selling a variety of delicious treats throughout the festival grounds.
This festival is in 7 different countries, with Brazil being the largest and most popular location behind the original festival that takes place in Chicago. You can expect to see tens of thousands of music lovers from around the world attending this event each year, making it a truly international experience.
Tickets for Lollapalooza in São Paulo start at $350 USD for the full three days and you are guaranteed to see some of the biggest names in the music industry. With headlines like the Foo Fighters, Drake, and Rosalia, you will get a huge mix of music and performances to enjoy.
Where to Stay:
Staying at an IHG Hotel for Lollapalooza will give you VIP access and rooftop access to be able to watch all the jumbo screens while you are not at the festival.
Amazonas Festival of Opera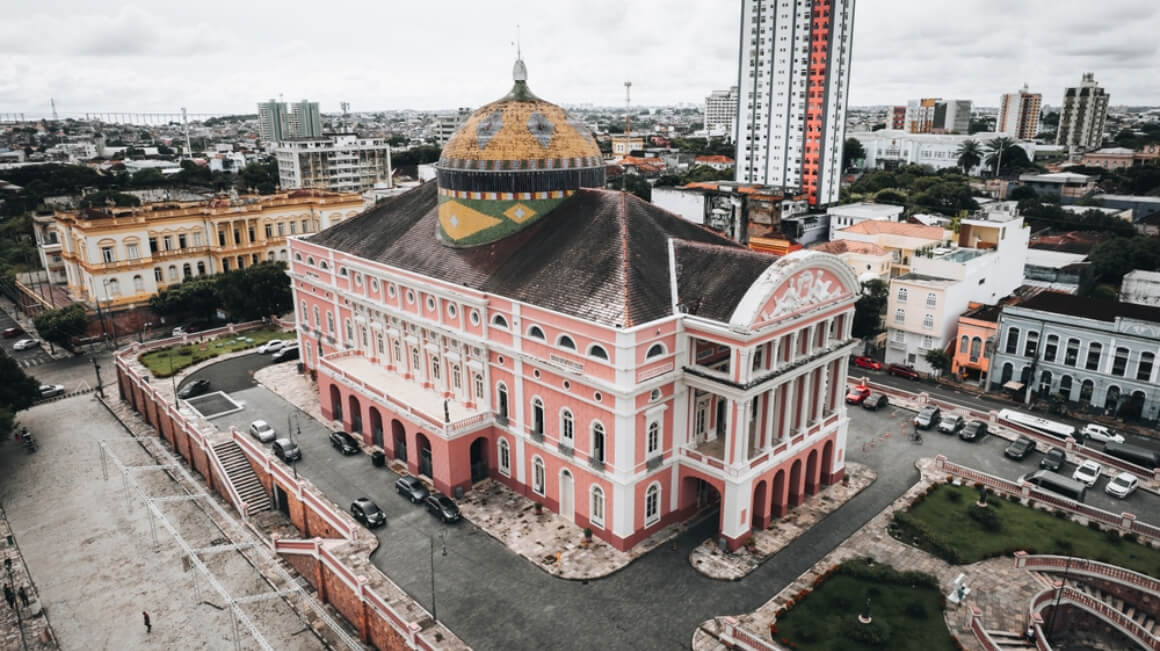 If you are looking for an unforgettable musical experience in Brazil, look no further than the Amazonas Festival of Opera in Manaus. Held each April, this one-of-a-kind festival is known as one of the largest and most prestigious opera festivals in the world, attracting some of the biggest names from around the globe.
The festival takes place over the course of two weeks and tickets start at $50 USD. The festival features professional and student performers from around the world. You can expect to see a variety of classical opera performances, as well as Latin American folk and contemporary music.
Manaus is a beautiful city located deep in the Amazon rainforest, which makes for a truly unique and unforgettable festival experience in Brazil. Surround yourself with the lush green rainforest as you enjoy some of the most talented voices from around the world.
With so many amazing artists and performances, it's no surprise that this festival brings in thousands of visitors from around the world.
Where to Stay:
Just a quick 2-minute walk from the opera house, Hotel Villa Amazonia is the perfect place to stay for the Amazonas Festival of Opera.
Have you sorted your accommodation yet?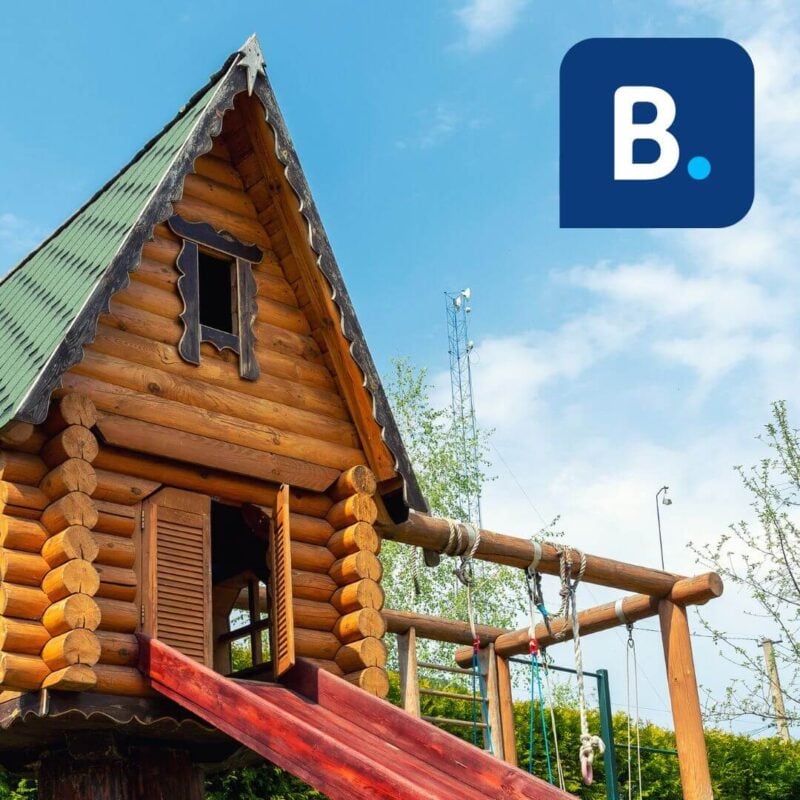 Get 15% OFF when you book through our link — and support the site you love so dearly 😉
Booking.com is quickly becoming our go-to for accommodation. From cheap hostels to stylish homestays and nice hotels, they've got it all!
View on Booking.com
Semana Santa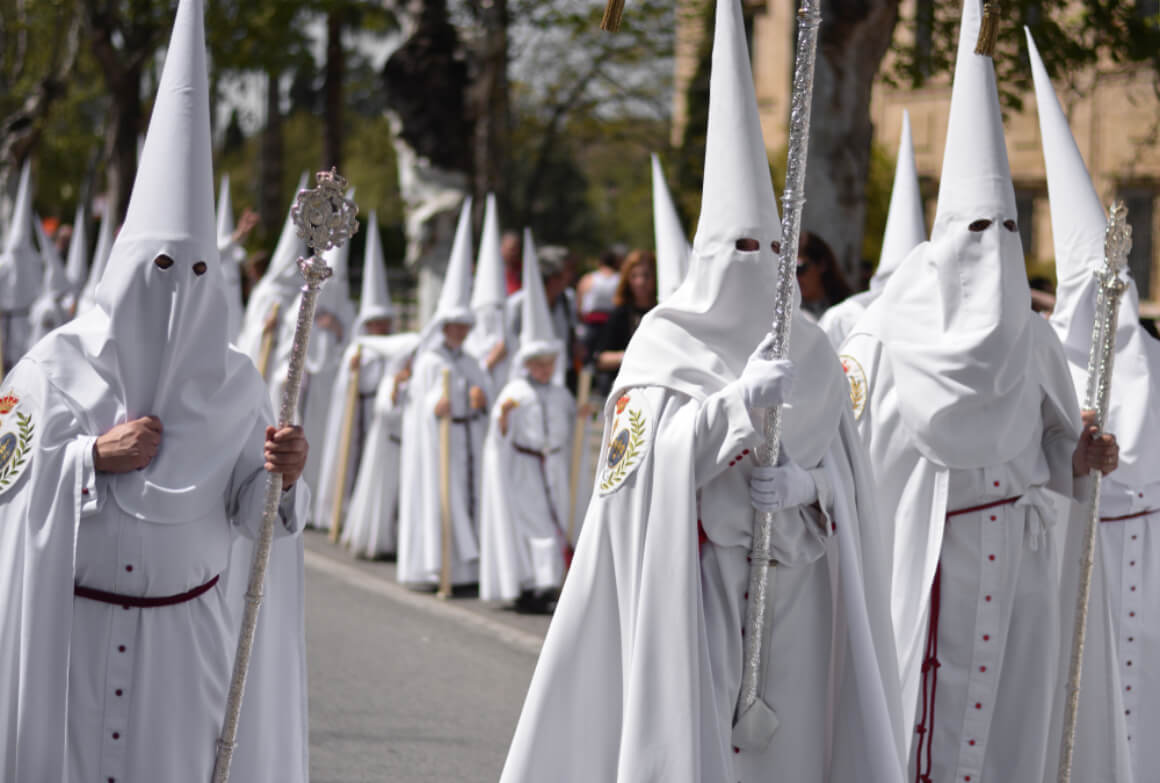 When: April
Where: Ouro Preto
Semana Santa, or the Holy Week, is one of the most popular and well-attended festivals in Brazil. Celebrated each April all over the country, this festival honors Christ's final days on earth through music, dance, food, and drink.
During Semana Santa, you can expect to see thousands of people from around the country coming together to enjoy the rich cultural heritage of Brazil. In Ouro Preto, one of the most popular and well-known locations for this festival, you can find street parades with musicians and dancers performing in traditional costumes.
If you are looking for an authentic religious Brazilian experience, Semana Santa is the perfect festival to check out. Surround yourself with the vibrant energy of the Brazilian people as you enjoy some of the best food, music, and entertainment that this beautiful country has to offer.
Whether you are religious or not, Semana Santa is a must-see festival in Brazil. With its rich history and dynamic atmosphere, you are sure to see a different side of this beautiful country.
Where to Stay:
Be among all of the festivities for Semana Santa at E Hostel and feel right at home at this family-run hostel.
Parintins Folklore Festival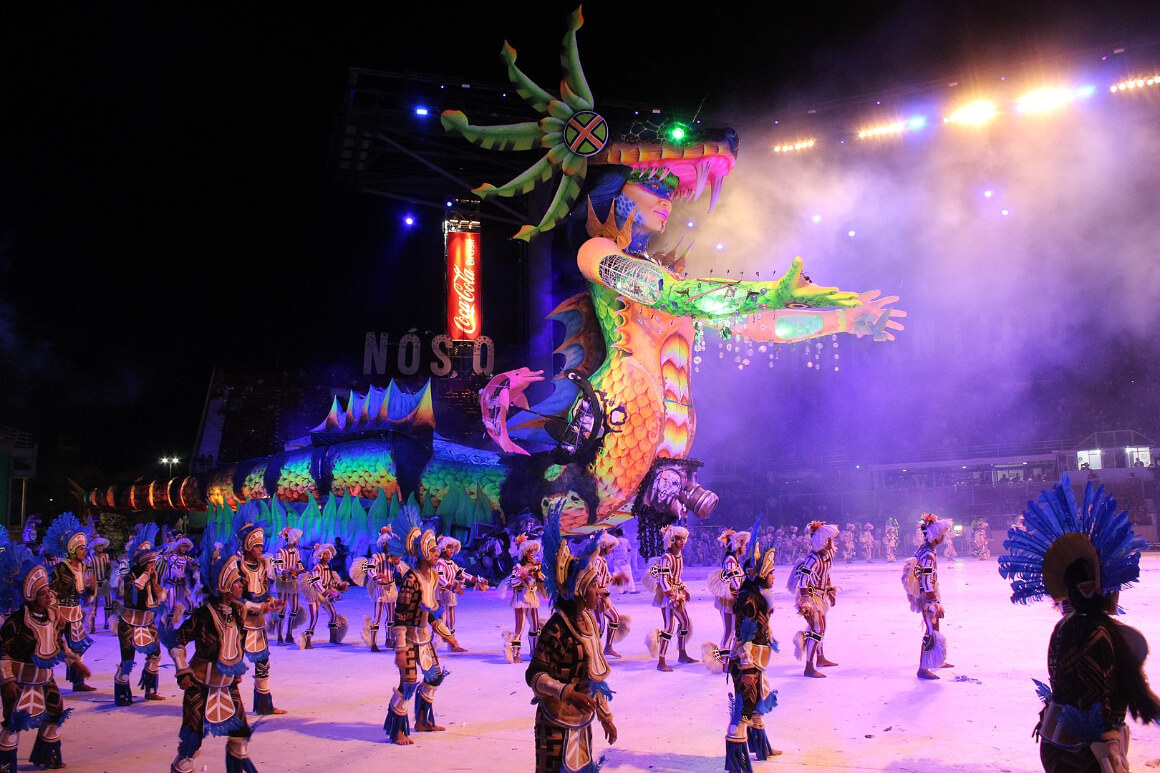 When: June
Where: Parintins
Get into the storytelling mood and head to the Parintins Folklore Festival, one of Brazil's most beloved festivals. Held each June in Parintins, this unique festival celebrates local folklore through music and dance.
The centerpiece of the festival is a massive three-day competition between two teams — the red team and the blue team — who perform their own renditions of local folklore stories, known as the Boi Bumba. During the competition, you can expect to see thousands of people from all over Brazil dressed in elaborate costumes and cheering on their favorite team.
Each night of the festival, one of the teams performs on a huge stage in front of tens of thousands of people and does their best to captivate the audience. However, if they go over the allotted time, they are immediately disqualified.
While the competition isn't going on, you can enjoy live music and performances, as well as traditional Brazilian food and drink. Keep in mind that the flights to get to Parintins are extremely expensive on the days before and after the celebration. I highly recommend staying in the area for a few days before and after to avoid heinous fees.
Where to Stay:
The hotel choices in Parintins are limited, especially around the time of the festival, so make sure to book your stay at the Icamiabas well in advance. This comfortable hotel comes with free breakfast and is well-reviewed by couples.
Festival de Cachaça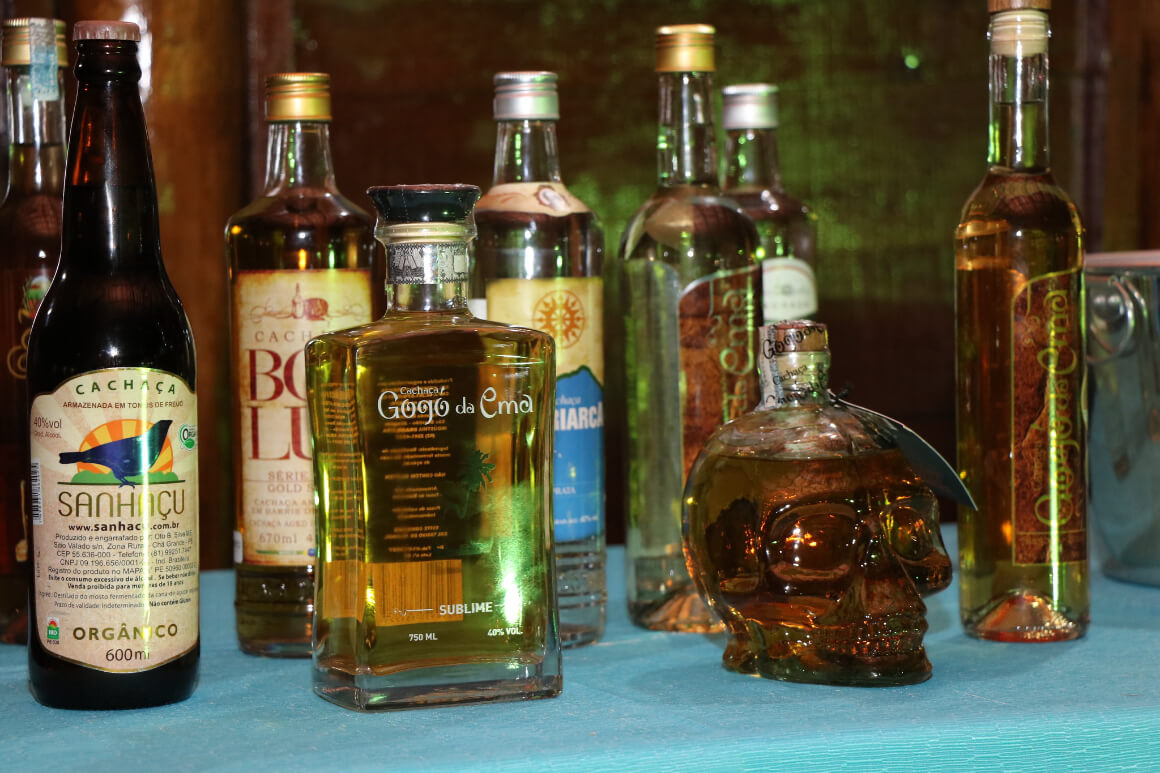 When: August
Where: Rio de Janeiro
Usually, when you think of Rio and Festivals, you think of Carnival, but there's another festival that is starting to gain a lot of popularity among locals and tourists alike — the Festival de Cachaça.
Held each August in Paraty, which is only a short drive from Rio, this exciting festival celebrates Brazil's national liquor — cachaça. During the festival, you can enjoy live music performances from local artists and sample some of the best cachaça cocktails.
Cachaca is a distilled alcoholic beverage made from sugarcane, and is often referred to as the "soul of Brazil". And what better way to learn more about this unique drink and experience the passion that Brazilians have for it than by attending the Festival de Cachaça!
Now, to be honest, cachaca can be pretty strong and maybe not the tastiest, so make sure to pace yourself. But at this festival, you will get the authentic Brazilian experience and witness so many people really "enjoy" themselves if you know what I mean.
Where to Stay:
Enjoy the Brazilian vibes at this newly renovated Airbnb-style hotel in the heart of Paraty. You will be close enough to all the action but far enough away that you can relax and unwind from all the excitement of the festival.
Is This the Best Daypack EVER???
When: September
Where: Rio
Let's get ready to rock! If you are looking for a festival that combines great music, incredible energy, and just the right amount of debauchery, look no further than Rock in Rio.
This massive music festival is held each September in Rio de Janeiro and was started in 1985 by the famous Brazilian musician, Roberto Medina. Bringing together some of the biggest names in music and millions of fans from all over the world, Rock in Rio is the ultimate festival experience.
Known as one of the most famous music festivals in the world, Rock in Rio features more than a week of non-stop live performances on multiple stages. What started out as a rock festival has since expanded to include pop, electronic music, and even the very first edition of heavy metal in South America.
Most famous for hosting Queen in the very first festival, and with over 1 million in attendance its first year, Rock in Rio has continued to attract the biggest names in music, including artists like Taylor Swift, Justin Timberlake, Prince, and Aerosmith.
This 10-day festival is one of the best ways to experience Rio, starting at $190 for a weekend pass, but if you are looking for even more fun, why not stay for the full week and rock out with the locals!
Where to Stay:
You will be about as close to the stadium as you can get without sleeping there in this cozy Ramada hotel.
Oktoberfest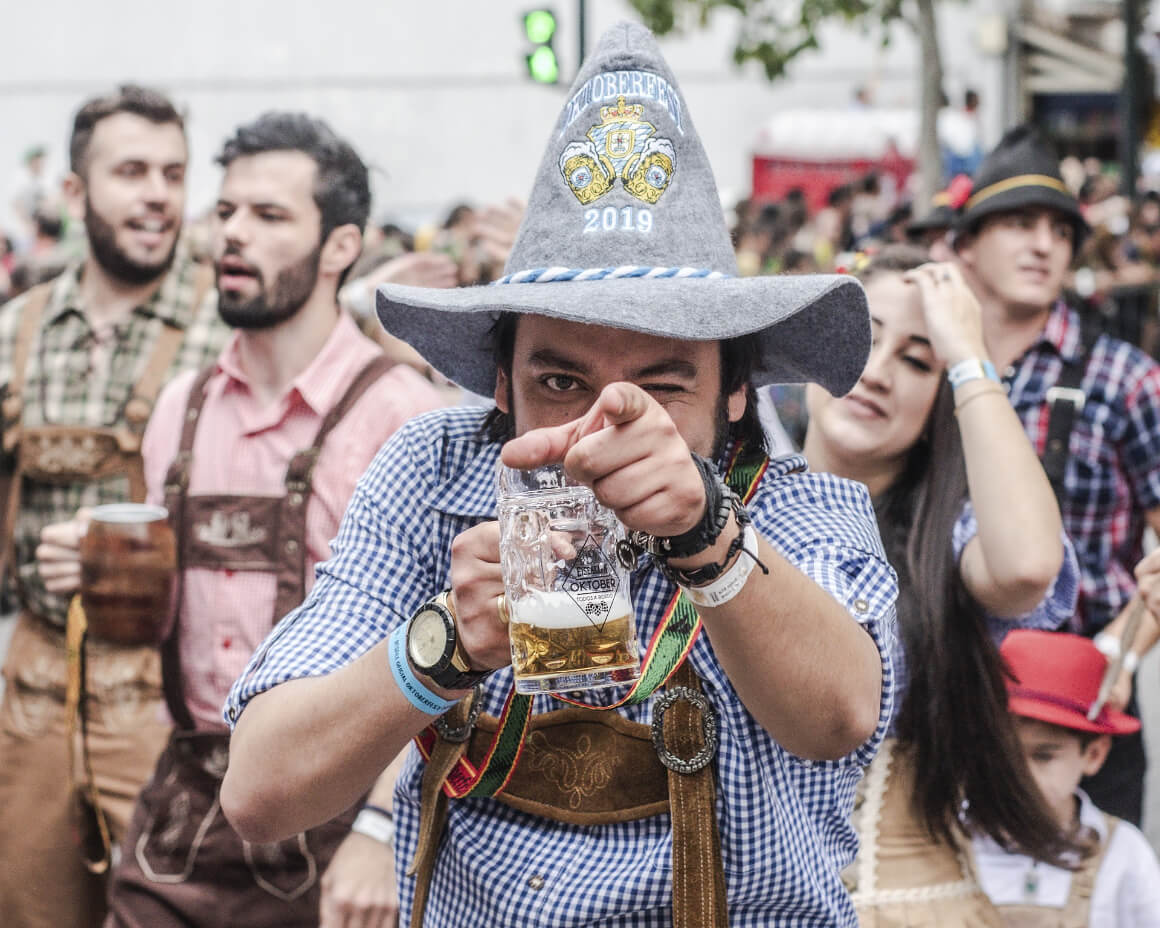 When: October
Where: Blumenau
Oktoberfest in Brazil? Yes, you read that right! Each October, the city of Blumenau hosts one of the biggest and best Oktoberfests outside of Germany.
Held in Pomerode Park, this festival is one of the most popular events in all of Brazil, attracting millions from around the world to experience a little bit of German culture right here in South America. For 17 days each October, you can enjoy traditional German food and beer, live music and performances, and even an annual parade.
With over 200 exhibitors offering everything from traditional Bavarian clothing to local crafts, the Blumenau Oktoberfest is a great way not only to experience authentic German culture but also to learn more about Brazil's rich heritage.
From years of German immigration to Brazil, the country has its own unique culture that is reflected not just in the food and drink of its people but also in unique festivals in Brazil, like Oktoberfest. This creates a truly unforgettable experience.
Where to Stay:
This modern Ibis Hotel is perfect for staying close to the Oktoberfest grounds while also having somewhere to escape when you are needing some rest and relaxation.
Final Thoughts
Brazil is beautiful, vibrant, and full of life — a perfect place to experience amazing festivals and celebrations. With such rich culture, there is something for everyone at the festivals in Brazil, from enjoying live music and dancing to sampling delicious food and drink.
Experience the passion that Brazilians carry with them everywhere they go. As such a large and diverse country, there is no better way to truly appreciate the Brazilian spirit than by attending one of its many festivals. But, if you can only experience one, I think everyone would agree that Carnival is the ultimate Brazilian festival experience. From the colorful costumes and lively music to the infectious energy that fills the streets, Carnival is a celebration of everything that makes Brazil so fantastic.
ALWAYS sort out your backpacker insurance before your trip. There's plenty to choose from in that department, but a good place to start is Safety Wing.
They offer month-to-month payments, no lock-in contracts, and require absolutely no itineraries: that's the exact kind of insurance long-term travellers and digital nomads need.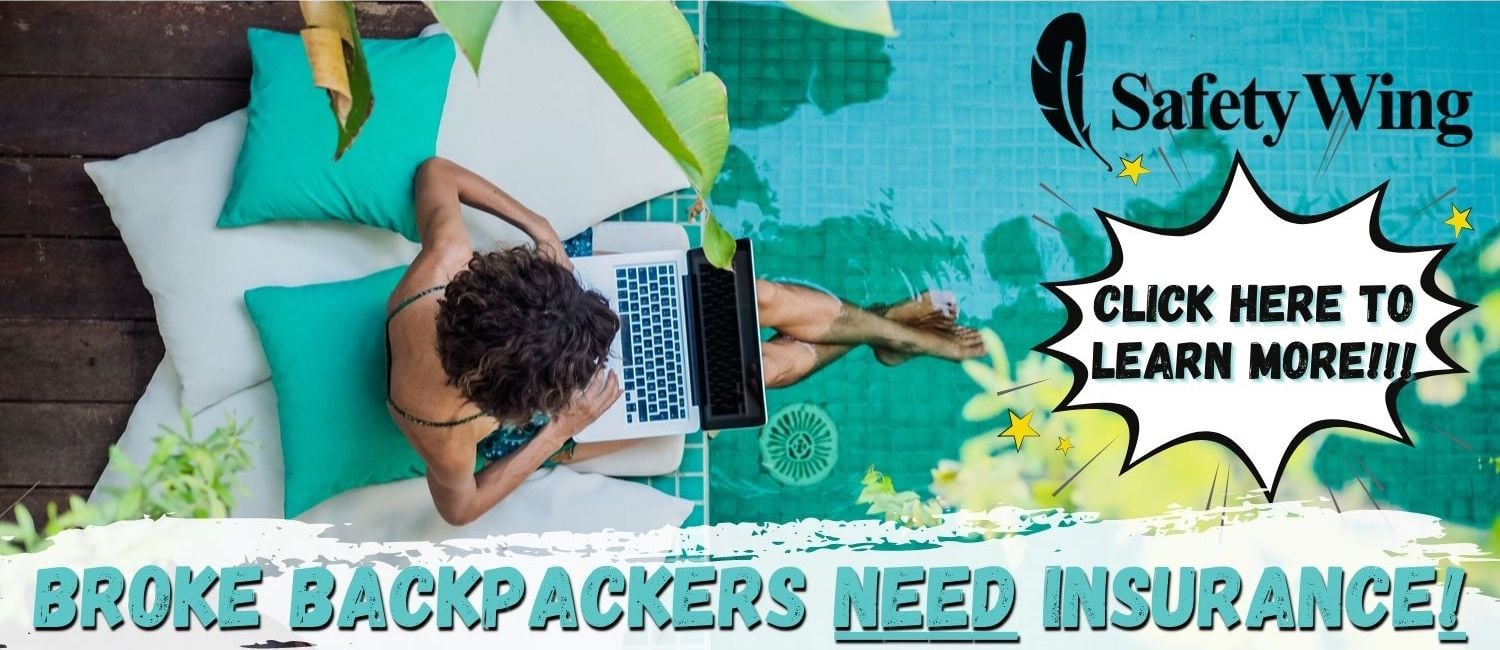 SafetyWing is cheap, easy, and admin-free: just sign up lickety-split so you can get back to it!
Click the button below to learn more about SafetyWing's setup or read our insider review for the full tasty scoop.
---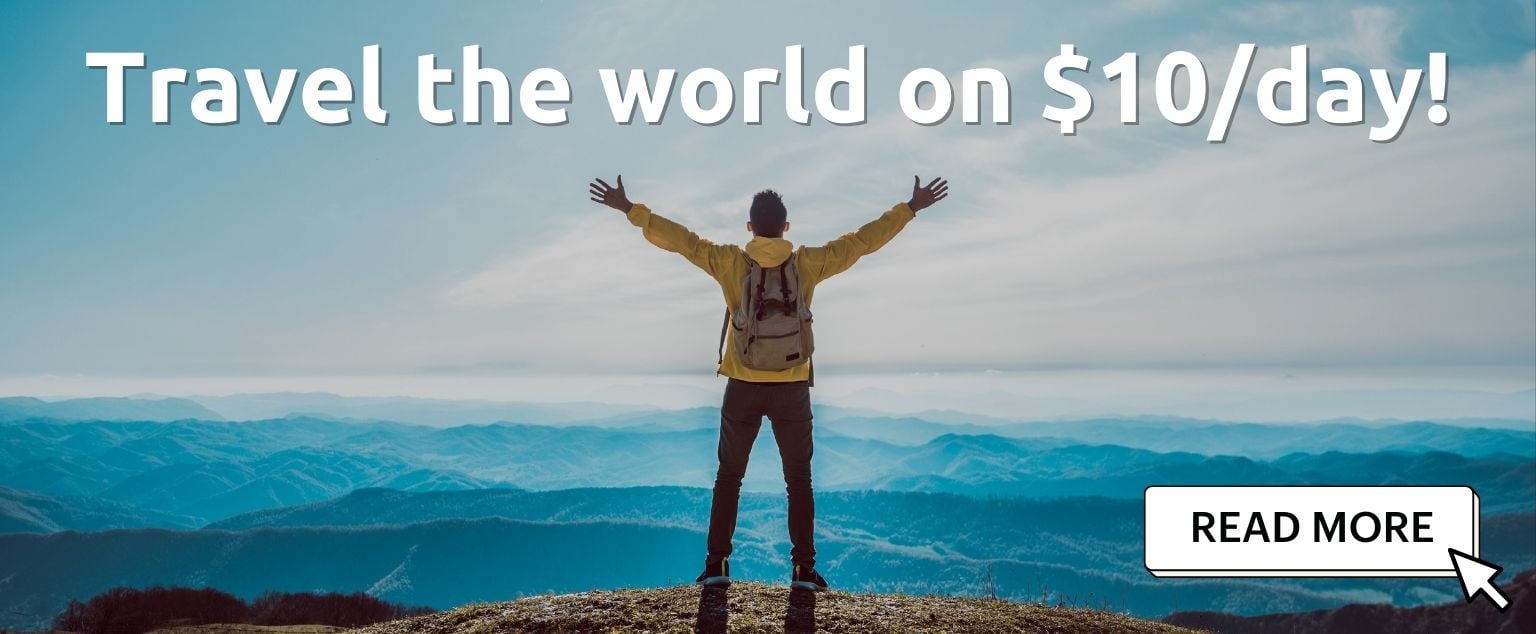 And for transparency's sake, please know that some of the links in our content are affiliate links. That means that if you book your accommodation, buy your gear, or sort your insurance through our link, we earn a small commission (at no extra cost to you). That said, we only link to the gear we trust and never recommend services we don't believe are up to scratch. Again, thank you!