Thailand is a country that has magical festivals taking place in various locations throughout the year. If you're looking to learn more about Thai culture and familiarize yourself with Buddhist rituals while enjoying the country's beautiful beaches and top-notch cuisine, festivals are the way to go!
Each month gives you an exciting opportunity to celebrate. From significant revelries deeply rooted in the country's faith to region-specific events, there's plenty for eager tourists to take in, marvel at, and look back on fondly.
Whether it's your first time in the country or you've been to Thailand more times than you can count, various Thailand festivals are waiting for you to attend, which will give you an appreciation for the local culture and the people.
Festivals in Thailand
If you're visiting Thailand to celebrate and party the night away or immerse yourself in ancient culture and traditions, there are endless festivals to choose from.
This list includes festivals with ancient rituals, music events, water fights and even some of the world's most renowned festivals!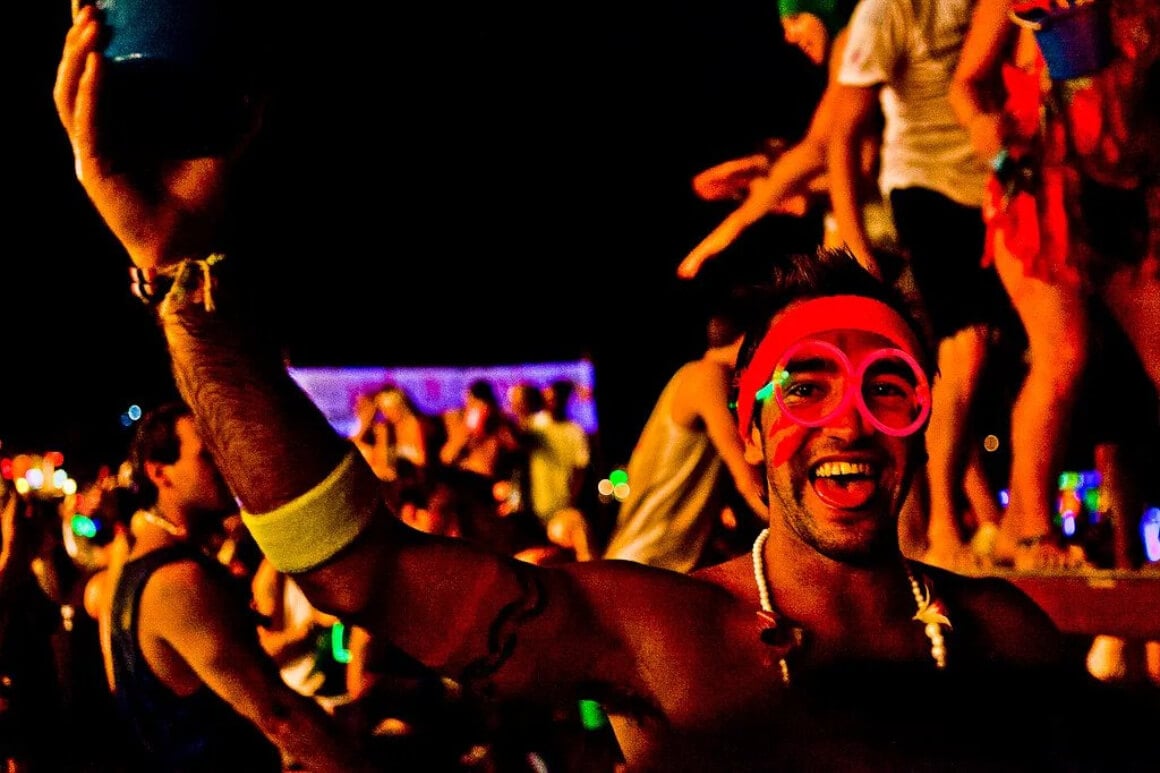 When: Every full moon
Where: Ko Pha-Ngan
Although there are countless legends about the party's origins, many believe it was conceived in 1985 in Hat Rin on Ko Pha-Ngan. The all-night beach party begins at dusk and takes place before the night, on the night of a full moon, and after every full moon.
One of the biggest festivals in Thailand, the Full Moon Party gained fame through word of mouth and currently draws at least tens of thousands of visitors each time. Carrying on until the sun rises, it's not unusual to find bars on Sunrise Beach open until the morning with speakers blasting reggae, R&B, trance, and house music.
Party tickets are sold in the main alleys leading to the beach. You get a wristband that grants access to all the party locations across the beach. If your accommodation is right on the beach, you might get free entry as long as you don't leave the area. There is no way to pre-purchase tickets unless they are included in your tour package.
Although the party is on the beach, it's not advisable to wear flip-flops or go barefoot as broken glass and other sharp objects can end up on the beach. Sneakers and closed sandals are recommended for safety purposes.
Where to Stay:
Plenty of beach resorts on Sunrise Beach offer accommodation that gives free entrance to the party but remember to book in advance as they are typically full. If you can't find a place to stay right on the beach where the party is, this apartment with incredible sea views is a good alternative.
Chiang Mai Flower Festival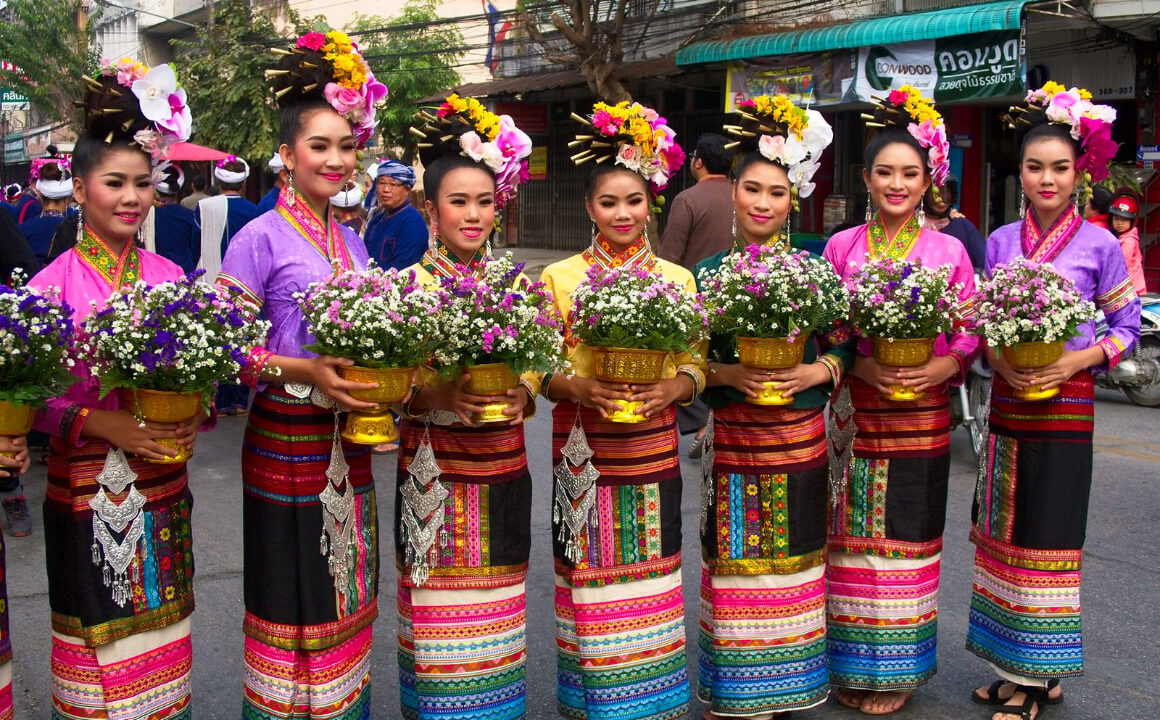 When: February
Where: Chiang Mai
Chiang Mai Flower Festival is a cultural and family-friendly event that has been running for four decades and is held over three days on the first weekend of February each year. The event starts on a Friday, but the main street parade takes place on a Saturday.
The festival is free for everyone, and when it starts, a few roads are closed to traffic and turned into a walking street market with various vendors, stages for entertainment, and stalls selling all varieties of flowers and plants.
The streets come alive with color, and you'll see amazingly intricate arrangements of various flowers, including dahlia, narcissus, rose, sunflower, and lily. Vintage cars, marching bands, and hundreds of participants wearing colorful costumes also join.
The street markets, the dazzling array of floral displays, and music concerts draw locals and visitors from all over the world too. Although not as small as it used to be, the festival has retained its regional identity.
Various festival competitions include the most beautiful and creative display, as well as the best float. Still, without a doubt, one of the most awaited moments is the selection of the Chiang Mai Flower Festival Queen.
Where to Stay:
There are countless accommodations available if you're going to Chiang Mai for the festival, including hotels, hostels, and apartments. This gorgeous apartment is located in the city's hipster center and is within walking distance of various restaurants.
Wat Bang Phra Tattoo Festival
When: Early March
Where: Wat Bang Phra
Usually held on the first Saturday of March at the Temple of the Flying Tiger, Wat Bang Phra is a tattoo festival that's a must for anyone who's into the art of tattooing.
On the eve of the festival, thousands of people flock to the area to ask one of the many resident monks of the temple to give them a new sak yant tattoo or a traditional Thai bamboo tattoo or re-empower their sak yant tattoos.
Those who wish to get inked must purchase flowers and incense to offer to Buddha and must make a separate offering to the monks. They remove their shoes, sit in a line, and wait to be blessed by the monk after their offering is accepted.
A large banner is displayed in the temple with the various tattoo designs available. Although specific requests can be solicited, most tattoos are chosen from the banner. The monks use a thin needle about 8 inches long and 4 millimeters wide. Different inks are used for men and women and monks wear gloves when tattooing women.
Expect an incredible scene as worshippers fall into trances and start behaving like the animals tattooed on their bodies. Travelers are welcome to attend the festival and get inked; rumor has it that one of the many people who queued up to get inked was Hollywood superstar Angelina Jolie.
Where to Stay:
This hotel with beautiful views is less than a 10-minute drive away from the temple and is the perfect place for relaxation and recuperation after getting inked at the festival.

Do You Want to Travel FOREVER??
Pop your email in below to get a FREE copy of 'How to Travel the World on $10 a Day!'.
Songkran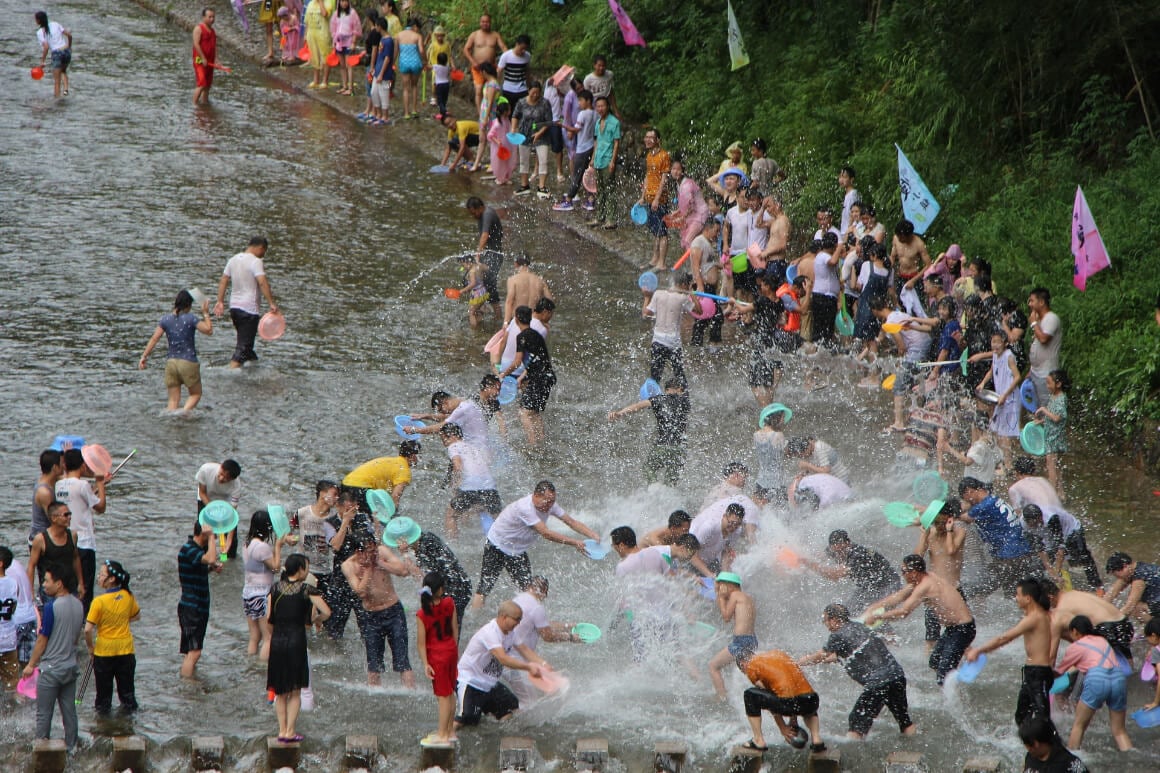 When: April
Where: Bangkok
Also known as the water festival, Songkran is one of the most famous festivals in the world and is much anticipated by adults and children and is celebrated throughout Thailand. If you're travelling to Bangkok to celebrate, the center of the action is Silom and Khao San Road.
Cities and towns across the country turn into colossal water fights, and it's not uncommon to see people driving trucks with huge water containers on the streets. Children and adults armed with water guns line the streets, ready to spray water on anyone they see.
Traditionally, Songkran was celebrated at the beginning of the new year. However, nowadays, Songkran is celebrated from the 13th until the 15th of April, also considered the hottest time in the country. The three-day national holiday is when Thais travel back to the countryside to spend time with their families.
The act of throwing water on people is symbolic of cleansing and purification, as water is believed to wash off bad luck and troubles so one can start the new year on a clean slate. Various towns and cities across the country also host events such as the Miss Songkran contest.
Going out during Songkran means getting soaking wet, so make sure you have a waterproof bag where you can keep important things that must stay dry. Don't forget to wear a hat and apply sunblock too.
Where to Stay:
This spacious one-bedroom apartment in Sukhumvit is close to the MRT and has a quick and easy connection to the city's BTS.
Hua Hin Jazz Festival
When: Late May to early June
Where: Hua Hin
The perfect event for jazz lovers of all ages, the Hua Hin Jazz Festival has been delighting jazz lovers since 2001 and features the country's top jazz talents and renowned international artists. The festival has regaled attendees and holidaymakers with jazz music while relaxing in beach bars and hotels.
Held annually in the laid-back seaside town of Hua Hin, approximately three hours away from Bangkok, the festival returns this year after a three-year hiatus due to the pandemic.
From its quiet beginnings, the festival has grown into a highly-anticipated event. It is now considered the most developed jazz festival in the country, helping position Hua Hin as a music city. One notable performer who has graced the festival with his presence is Kenny G.
While watching the various jazz performances, you can relax, enjoy snacks and beverages, and be amazed by the spectacular sunsets. Countless stalls sell folk handicrafts and souvenir items which are all waiting for you to check out.
Tickets to the festival can be purchased online in advance.
Where to Stay:
Tons of hotels are located in Hua Hin, ranging from large luxury chains to cozier boutique hotels. One of the most popular is Hilton Hua Hin Resort & Spa, which is only a few steps away from the famed night market.
Nine Emperor Gods Festival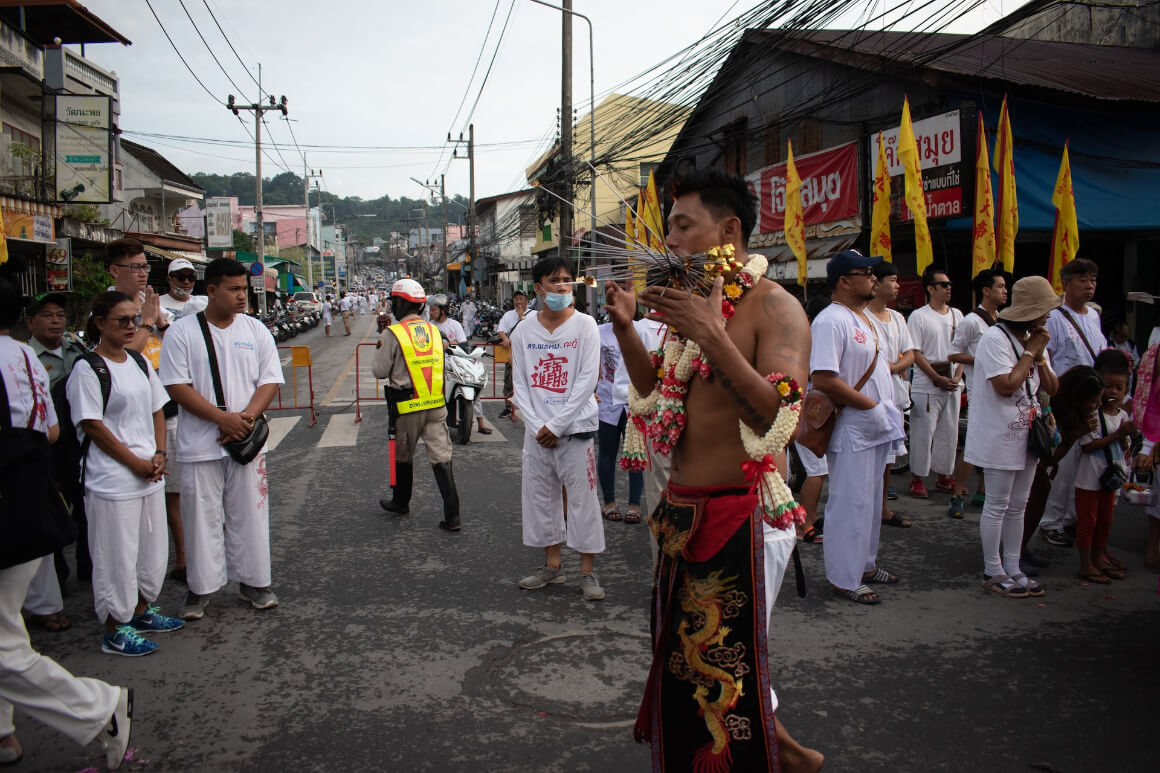 When: September or October
Where: Phuket
One of the most popular festivals in Thailand, the annual Nine Emperor Gods Festival, also known as the Phuket Vegetarian Festival, is a vibrant celebration that takes place in September or October. You need to have a strong stomach for it as it is not only a traditional celebration but also ups the ante when it comes to the shock factor.
The event celebrates the Chinese community's belief that abstinence from meat and other stimulants will result in a clear mind and good health. The festival is famous for its over-the-top rituals that include acts of self-mutilation, bathing in boiling oil, and firewalking.
The most widely accepted origin of the festival involves a famous Chinese opera crew that traveled to the island for performance but fell ill. They went on a strict vegan diet to get well again and prayed to the Nine Emperor Gods.
The festival is held across the island, and the spectacular parade takes place early in the morning but is worth waking up for. The event is free but keeps in mind that all restaurants are usually closed during the period, and only select food kiosks are allowed to operate.
Where to Stay:
This charming apartment in the old town of Phuket is an excellent place to rest your head and get some remote work done just in time for the festival.
Have you sorted your accommodation yet?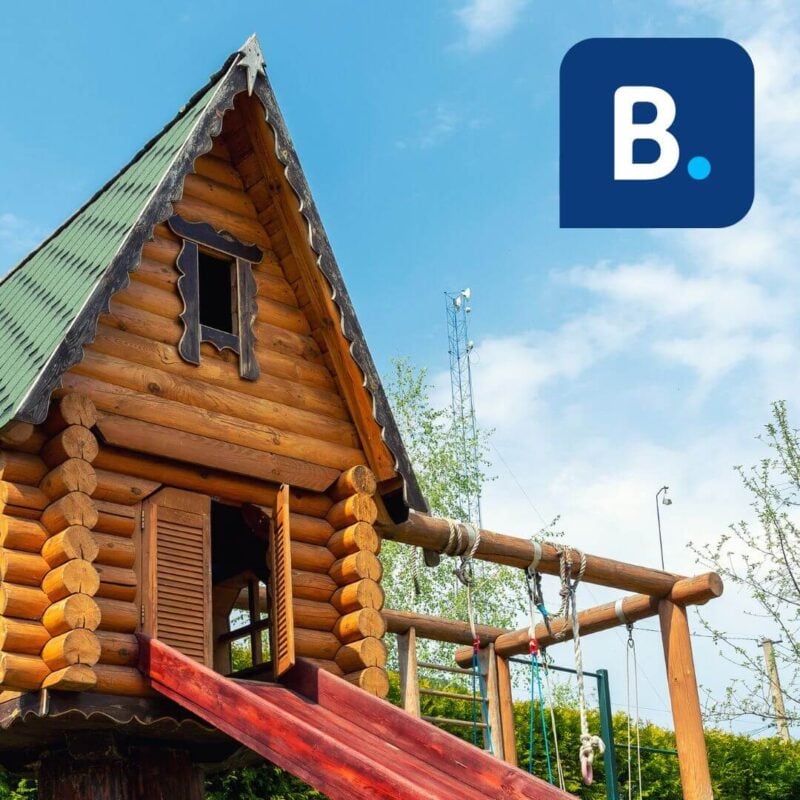 Get 15% OFF when you book through our link — and support the site you love so dearly 😉
Booking.com is quickly becoming our go-to for accommodation. From cheap hostels to stylish homestays and nice hotels, they've got it all!
View on Booking.com
Sat Thai Festival
When: September or October
Where: Central Thailand
A traditional Thai mid-year festival that is also an occasion to honor the spirits of the dead, Sat Thai features animism or the attribution of spirits to animals, plants, and other forms of life.
Sat Thai Day usually corresponds with the start of the nine-day Vegetarian Festival. According to local beliefs, on this day deceased relatives can come back in spirit to visit their living relations to receive "merit".
People visit temples and present offerings to Buddhist monks to make merit. They also pray away all the bad things that their dead relatives experienced so that they can be forgiven and have a happy next life.
During this occasion, most temples were built elevated temples where people can make offerings for their relatives and the deceased who have no relatives. After some time, they consider the food "consumed" by ghosts. Ceremony participants then grab the food because they believe that eating the leftover of a ghost brings good luck.
There is also a competition known as Ching Praet where attendees compete against each other for food and offerings. The more you're able to take, the more merit you and your relatives will receive.
Where to Stay:
The festival is celebrated throughout the country, with a few variations. Still, if you want to go to the place where it is thought to have originated, you'll never go wrong with this tropical chalet in Surat Thani.
Loy Krathong
When: November
Where: Chiang Mai
Used by the Thais as an opportunity to show their gratefulness to the Goddess of Water, Phra Mae Khongkha, honor the Buddha, and release any form of negativity, the Loy Krathong festival has origins that can be traced back to China and India. Also spelled Loi Krathong, it means 'to float a basket'.
The exact date of the cultural festival changes every year, but it is supposed to take place on the evening of the full moon of the 12th month of the traditional Thai lunar calendar, which is usually in November in the Western calendar.
During the releasing ritual, the person carrying the krathong or basket is supposed to make a wish. The krathong is said to carry away bad energy and also serves as a sign of a fresh start. Small boats made of banana stalks filled with flowers and incense float across the waters.
The festival is said to have originated in Angkor in Khmer Empire, and the walls of Bayon in Angkor Wat have scenes depicting Loy Krathong. While there are many places in the country where you can see people letting go figuratively and literally, it has become synonymous with Chiang Mai.
Where to Stay:
The Mueang District in Chiang Mai is one of the busiest during the Loi Krathong Festival. Staying in this river house means being in the thick of the action and not missing a single thing!
Monkey Buffet Festival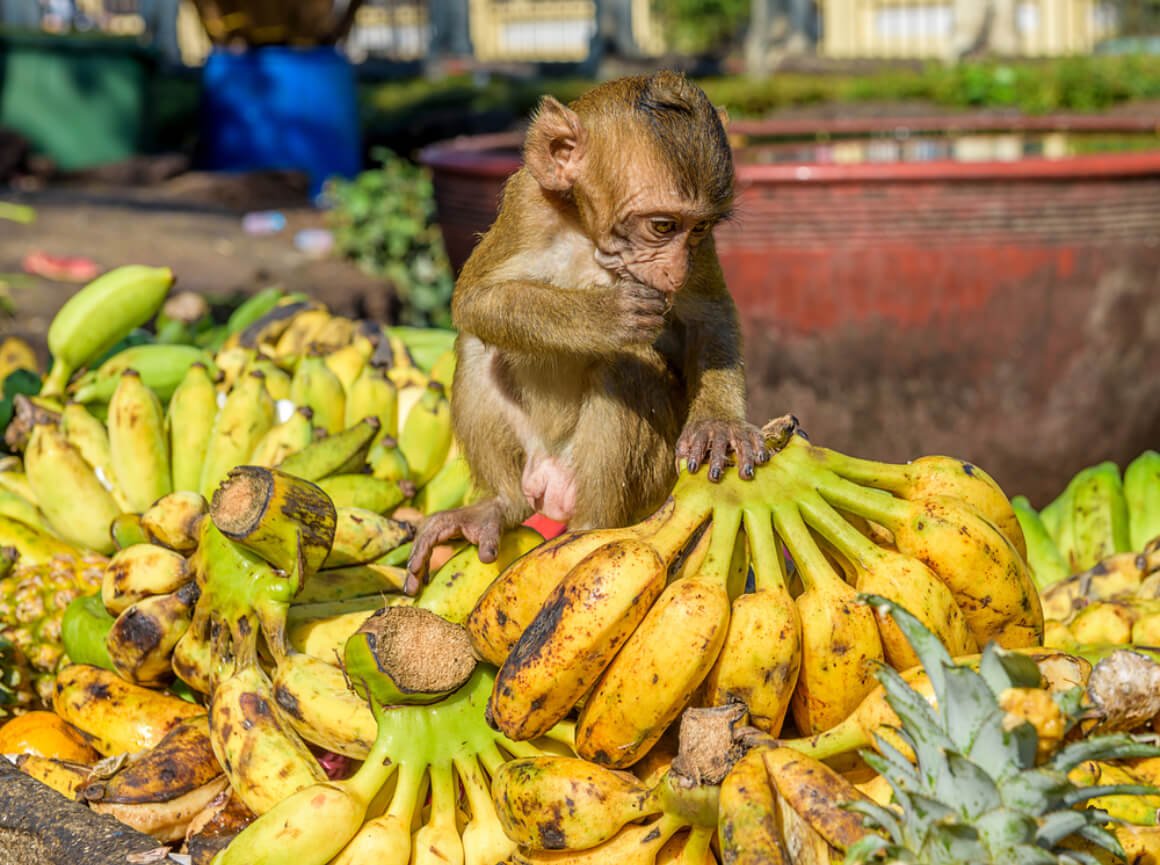 When: November
Where: Lopburi
Prepare for a unique experience and get ready to feel like you're on Planet of the Apes on the last Sunday of November in Lopburi. Also known as the Monkey Banquet, the Monkey Buffet Festival has been taking place since the 1980s.
A local businessman is credited with coming up with the idea of setting up a buffet of fresh fruits and other food for the local monkey population to feed upon as a show of gratitude for bringing tourists to the area.
The event has grown considerably in size, with tourists from all over the world descending upon Lopburi to see the monkeys enjoying sticky rice, Thai desserts, fruit salads, and fruit carvings. The festival starts at 9 am with an opening ceremony, after which the tables of food are laid out for the monkeys. Four separate banquets take place throughout the day.
Be advised that the monkeys can get aggressive when feeding. They also have a tendency to snatch food and drinks, as well as valuables.
Plan your trip accordingly so you can see the Lopburi Symphony perform in town the day before the festival and see the town's incredible ancient ruins and sunflower fields.
Where to Stay:
This cozy farm stay in Mueang lets you have a taste of the bucolic life while exploring the local area during the festival season.
Is This the Best Daypack EVER???
When: November
Where: Chiang Mai
Yi Peng joins the list of the most popular festivals in Thailand and is often mistaken for another similar festival of lights, Loy Krathong. Also happening in Chiang Mai, it's a spiritual and surreal experience simultaneously.
Candles are placed inside lanterns, and as they are lit, you make a wish. The flame heats the air in the lantern, making it rise and float away. Seeing thousands of paper lanterns lit by candles float into the night sky against the full moon is an incredible sight.
Foreigners are welcome to participate in the lighting celebration on the streets but take note that there is only a limited number of tickets sold each year and they can be quite expensive. Tickets are typically available by September, and they sell out fast. Several types of tickets are available, from VIP access to general admittance.
Many other activities happen during the festival, including bazaars, traditional Thai dance shows, worship rituals, live music, handicraft sessions, and of course, the Yi Peng parade. Locals decorate their homes, gardens, and temples with intricately shaped lanterns too.
Where to Stay:
Chiang Mai has plenty of accommodations for weary travelers who want to join in on all the fun the festival of lights has to offer, but for a truly unique experience, you can stay in this traditional wooden house located in the old town.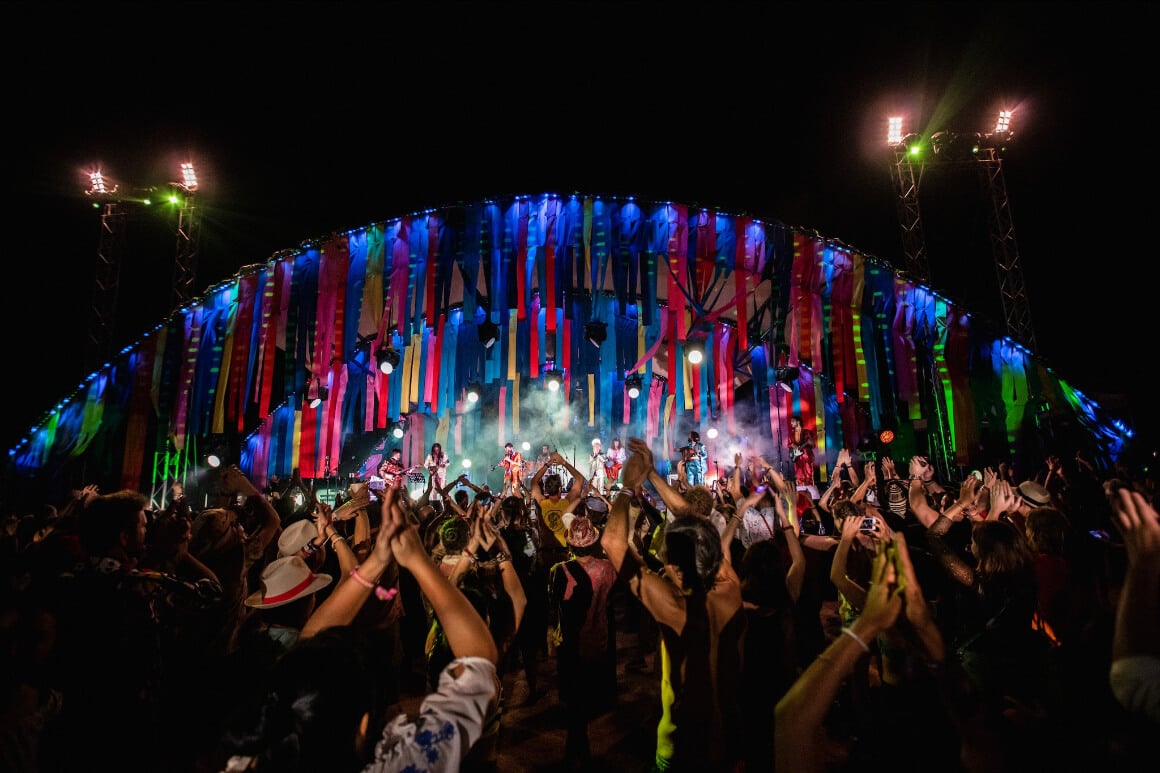 When: December
Where: Pattaya
This three-day fun-filled festival started in 2014 and takes place on the outskirts of Pattaya. It's an incredible mix of Thai, Western, and Asian cultures, and although music is the main attraction, food is also an integral part.
Considered one of the best music and art festivals in Thailand, the annual gathering attracts not only top music acts and DJs, but international chefs who create signature cocktails and meals that festival attendees will surely remember.
Apart from the excellent food and music, you can look forward to cutting-edge architecture and captivating art installations and talks with workshops – everything a part of a sustainable platform for positive change.
Tickets can be purchased online in advance. It's open to all ages, with tickets sold at different prices for different age groups. Wonderfruit is a paperless festival: purchases are paid for through a chip on a wristband given to attendees when they arrive.
Onsite lockers can be rented for a small fee if you have valuables you'd like to keep safe but keep in mind that locks are not included. Don't worry if you forgot to bring your own because you can easily buy one at the venue.
Where to Stay:
Every adult admission guarantees a tent camping spot. If you're feeling extra and have money to spend, you can always opt for the luxury glamping experience, where you can experience a few amenities, including air-conditioning!
Final Thoughts
A country with a long history, rich culture, and excellent food, Thailand has some of the most colorful and interesting festivals on the planet. Whether you're in for fun at the beach that lasts until the sun rises, or you want to say goodbye to all the bad things that have happened in the last year and start anew, Thailand has something to offer.
Loy Krathong and Yi Peng are, in my opinion, two of the most spectacular Thailand festivals and nothing would stop me from attending both. Watching thousands of people release glowing lanterns in the sky and paper boats in the water against the full moon is a life-changing experience to look forward to.
ALWAYS sort out your backpacker insurance before your trip. There's plenty to choose from in that department, but a good place to start is Safety Wing.
They offer month-to-month payments, no lock-in contracts, and require absolutely no itineraries: that's the exact kind of insurance long-term travellers and digital nomads need.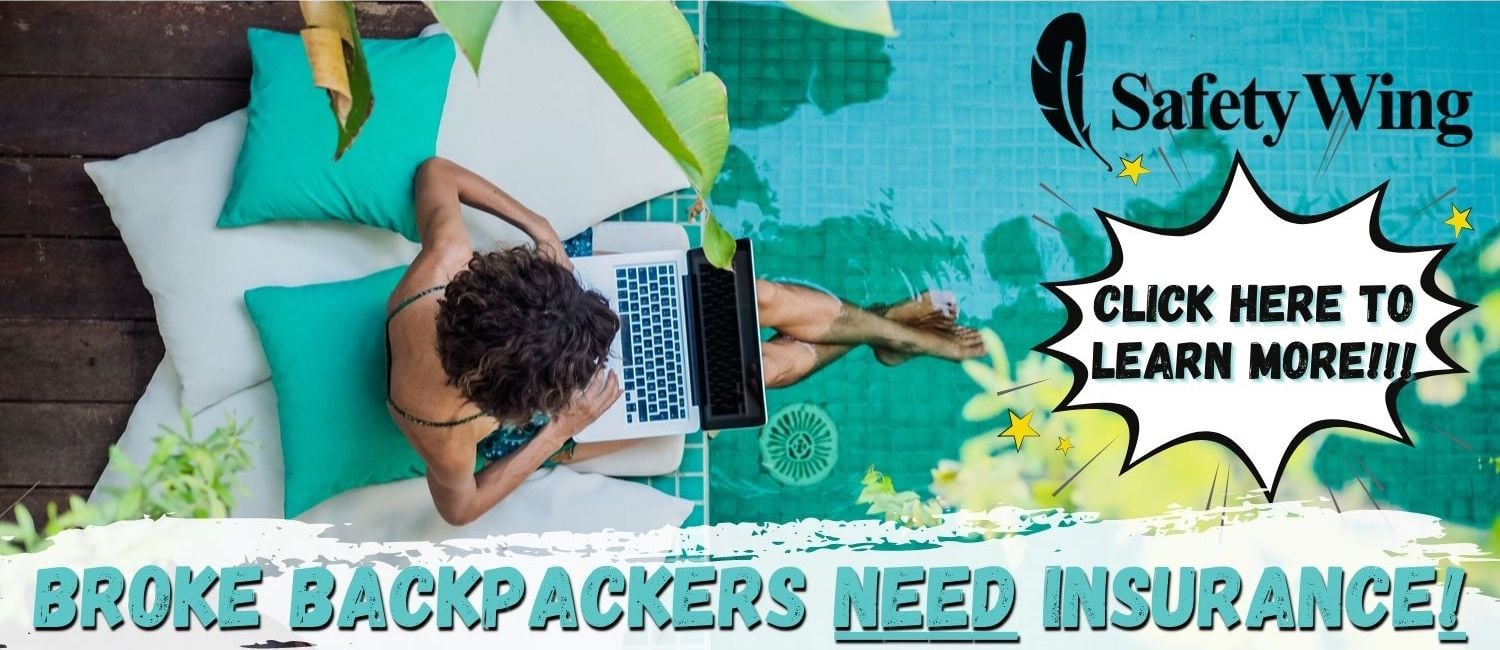 SafetyWing is cheap, easy, and admin-free: just sign up lickety-split so you can get back to it!
Click the button below to learn more about SafetyWing's setup or read our insider review for the full tasty scoop.
---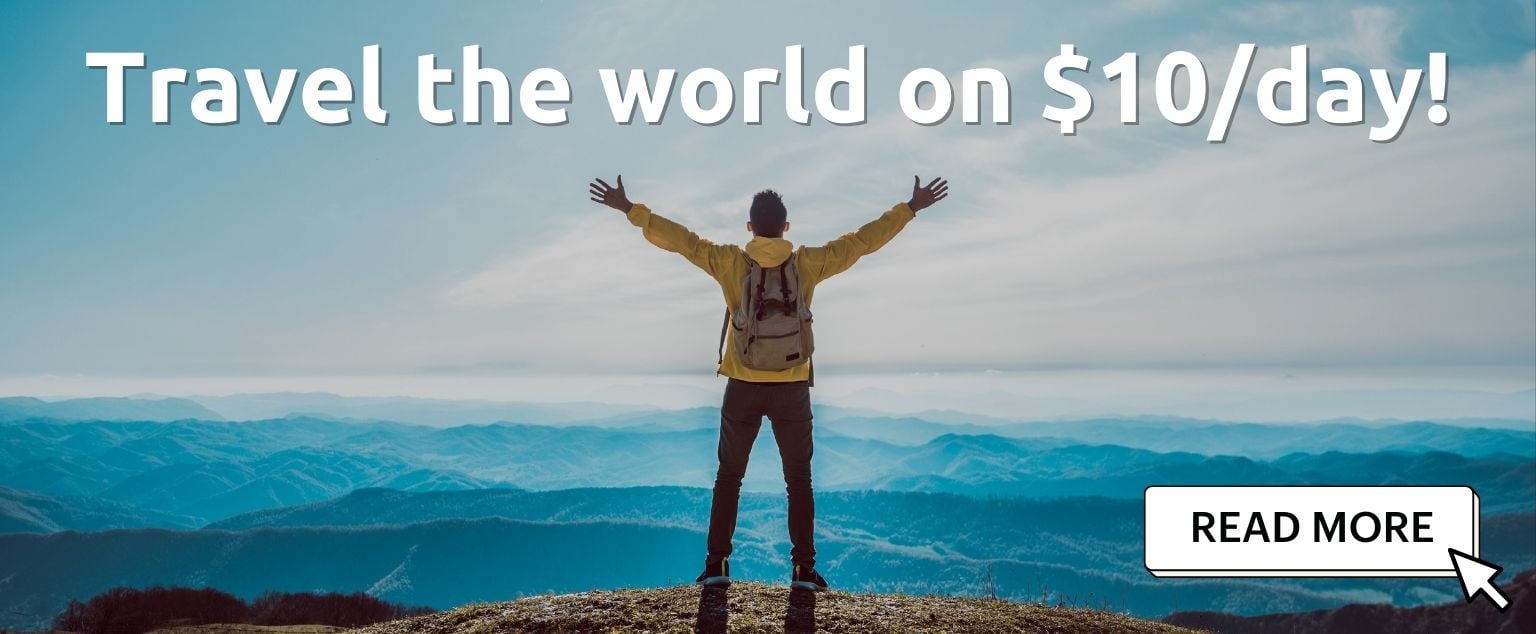 And for transparency's sake, please know that some of the links in our content are affiliate links. That means that if you book your accommodation, buy your gear, or sort your insurance through our link, we earn a small commission (at no extra cost to you). That said, we only link to the gear we trust and never recommend services we don't believe are up to scratch. Again, thank you!