Thailand could easily be ranked as every backpacker's #1 bucket list destination. Gorgeous islands, pristine beaches, clear water, exotic temples, scrumptious food, an unbeatable party scene, loads of budget-friendly accommodations, and public transportation aplenty to get around – what's not to love?
The best way to enjoy your Thailand backpacking adventure to the fullest is to pack smart. The riskiest – and the most exciting – part of third world travel is its unpredictability and sometimes not-so-cushy conditions. That's why we've put together this handy guide that includes a top 24-item packing list, what to wear in Thailand, special items for ladies and gents, and what not to pack – to make sure you're prepared for any situation.
Once you've checked off all of your pre-travel packing essentials, you can rest assured you're in for the trip of a lifetime!
Top 24 NEEDS for Thailand – Thailand Packing List
#1 – Nomatic Travel Bag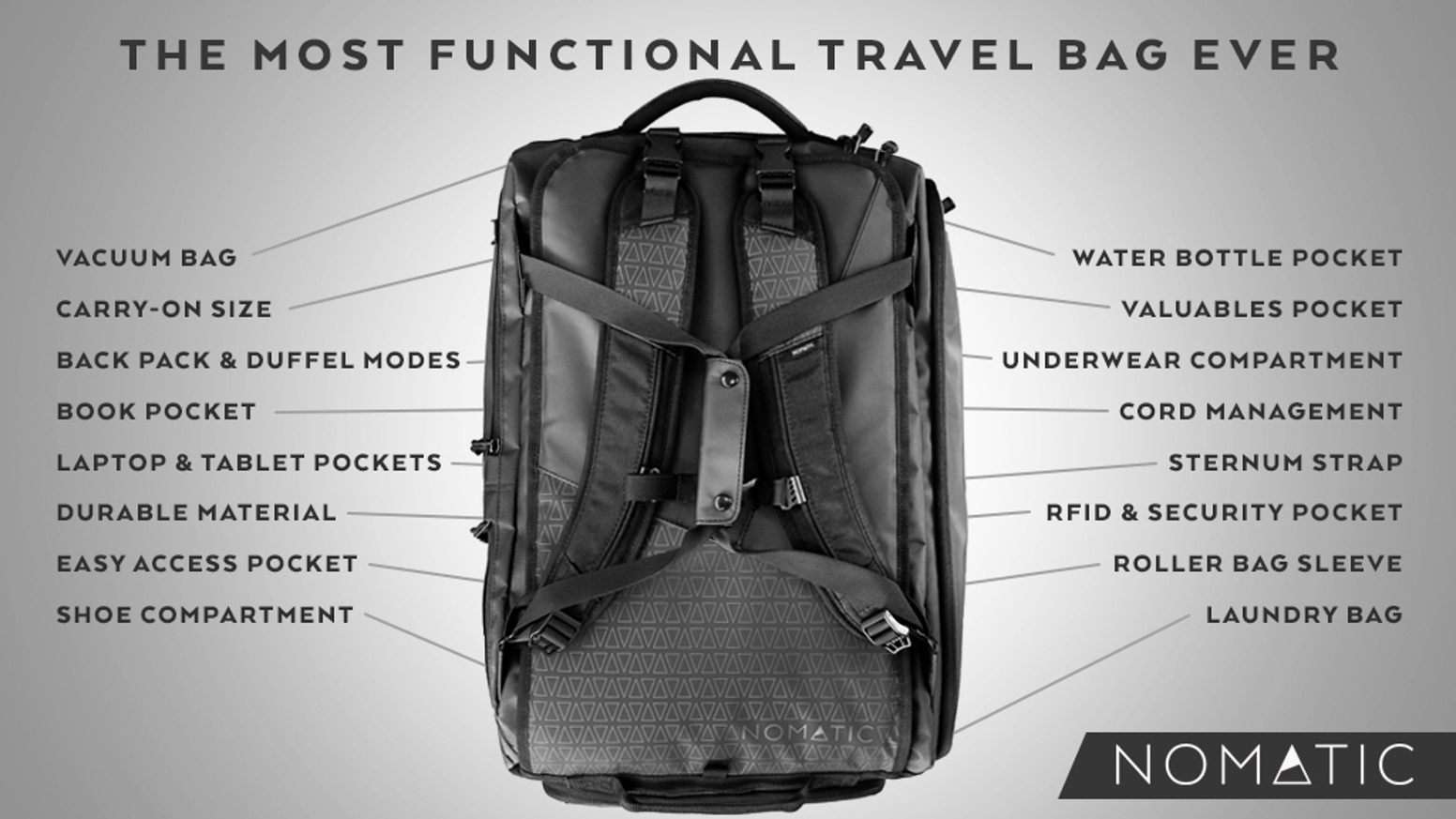 This is at the top of our Thailand packing list for a reason – you NEED a great travel backpack. That's why we personally love the Nomatic Travel Bag. It's made of durable waterproof material, equipped with compartments you never knew you needed (until now!), has a 40-liter capacity for a ton of space, yet is small enough to use as a carry-on. This bag has it all! Check out our in-depth review.
#2 – Active Roots Security Belt
Thailand is overall a safe destination for tourists, but pickpockets and petty theft is as common here as in any tourist destination. Nothing spoils a trip faster than losing your money and/or important documents. We highly recommend keeping your personal belongings safe with a security belt, like the one from Active Roots. You can securely stow away money and passport copies in the hidden zipper pocket inside the belt, so you can safeguard yourself against petty thieves – and look stylish doing it!
Need a little more storage?
When moving from place to place, you should keep your travel documents and other valuables on your body. Your carry on isn't safe, even when it's under your seat or overhead.
A full-sized money belt that stays tucked under your clothes keeps your documents and cash organized during your travels and assures nothing critical gets left behind or stolen.
#3 – World Nomads Insurance
In the spirit of traveling smart (and safe), we can't stress enough how important it is to have travel insurance while visiting Thailand. There's always the chance of things going wrong, like getting sick or encountering a health emergency. We use World Nomads Insurance , an insurer who offers affordable and robust plans.
#4 – Active Roots Water Bottle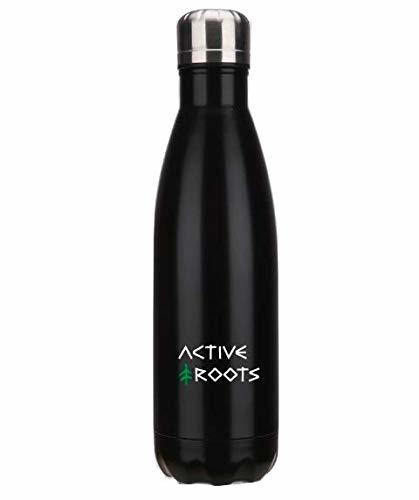 Thailand is hot year round, and VERY humid, so staying hydrated is essential. You'll want to have water on hand at all times – and a lot of it. Our favorite is the 25-oz Active Roots Water Bottle. It offers eight more ounces than comparable bottles to get you through even the longest Thai trek. It's stainless steel, which not only means no plastic waste, but you'll appreciate your beverage staying cold for up to 24 hours in that hot weather.
#5 – Combination Lock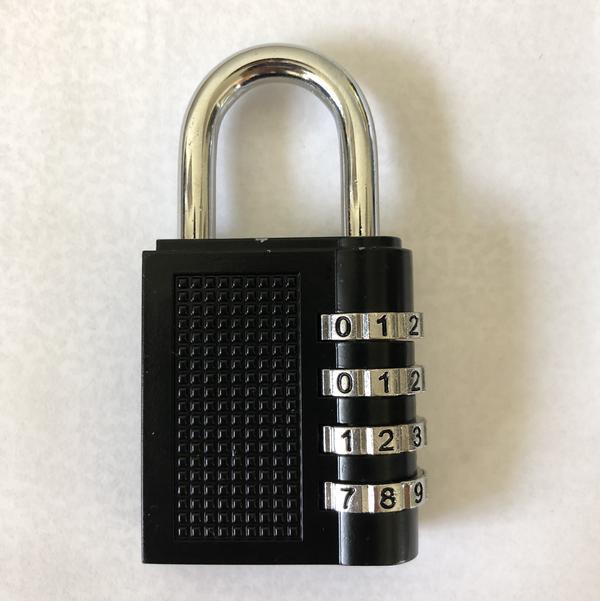 Backpacking in Thailand means lots of hostels, long bus rides, and other public crowded spaces where your bag will be exposed. You'll want to be sure to have a good lock to keep your stuff safe that's simple and easy to use, like the Active Roots Combination Padlock. You can pick your own combination and reset it at any time, so you don't have to worry about losing a key!
#6 – Skeletool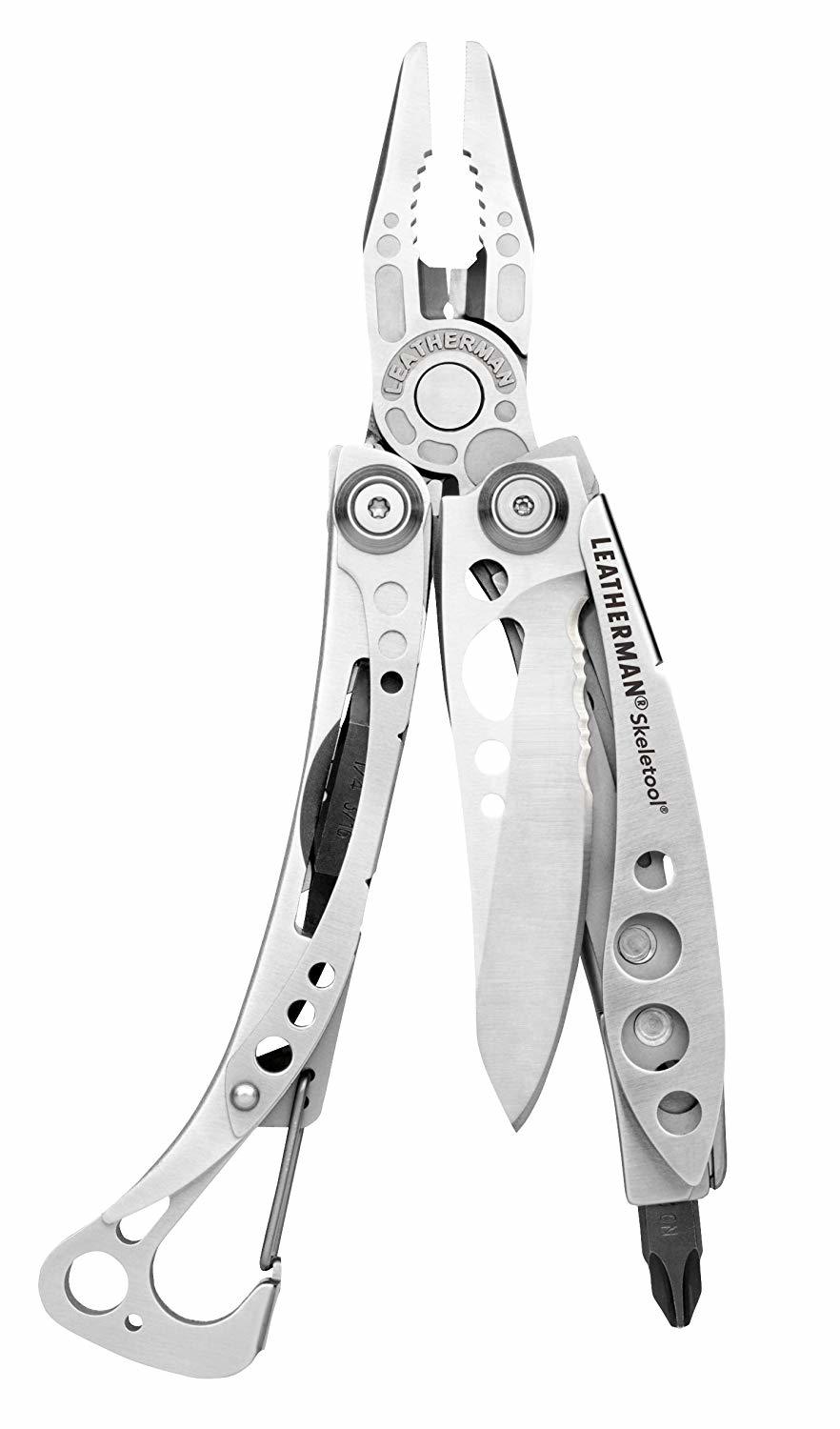 If you really want to feel prepared, like a fully-trained boy or girl scout, always travel with a handy Skeletool. This mighty multi-tool packs a combo knife, pliers, bit driver, wire cutter, and bottle opener in a small, light 5-oz package. You'd be amazed at how many uses you can find for this thing, whether as a lifesaver or as a handy way to open a beer!
#7 – Active Roots Microfiber Travel Towel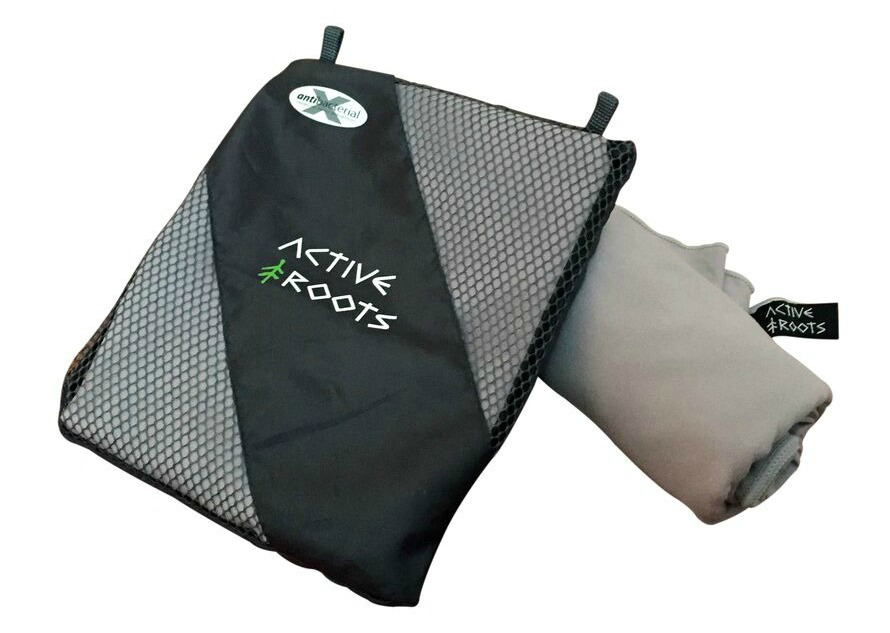 Getting towel service at your budget-friendly backpacking accommodations is highly unlikely; you'll definitely want to pack your own towel. A regular towel is bulky, heavy, and takes way too long to dry. Getting an Active Roots Microfiber Travel Towel is the way to go. It takes less than one hour to dry and is extremely compact. Plus, it's made of anti-bacterial material so it won't stink up your bag!
#8 – Active Roots DayPack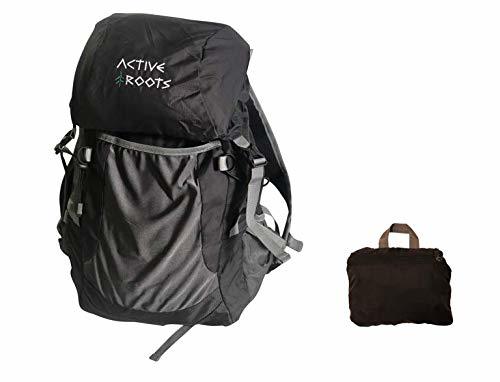 It's always worth having a daypack with you whenever you travel but often NOT worth carrying something bulky around. The Active Roots adventure daypack is hands down the best foldable day pack around, it comes with a water bottle holder, folds down super small yet provides plenty of space for your day-venture and is tough and sturdy.
#9 – Fairywill Electronic Toothbrush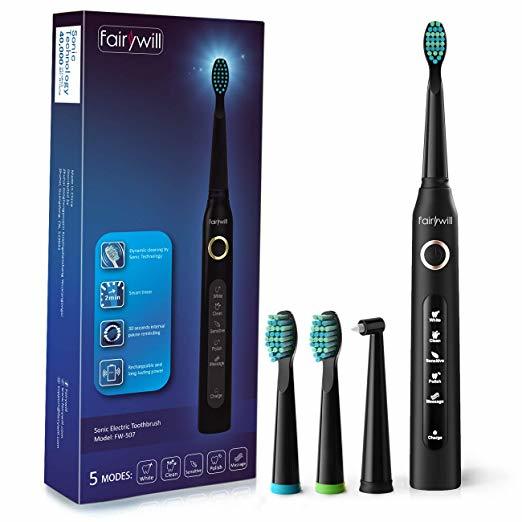 Thailand travel can get a little gritty and rustic at times – bringing along an extra-light 55-gram electronic toothbrush will give you a touch of home luxury without taking up a lot of space, not to mention, keep your pearly whites white and healthy. You can get a minimum of 30 days use from just four hours of charging, so you may not need to recharge at all. But if you do, it's supported by a USB cable to make that easy.
#10 – Selfie Light
Unless you're a hard-core travel photographer, chances are you use your smartphone to document those timeless travel moments. With such advanced smartphone camera technology these days, you can take some pretty awesome photos. If you haven't considered a selfie light, you might want to. They can really add an extra pop to your pics and better capture the true essence of the marvelous destinations Thailand offers.
#11 – International Power Adapter
There's nothing like seeing your smartphone's battery icon in the red and rushing to plug it in, only to find that your plug doesn't fit into the outlet. Don't let this happen to you! Because you may find a few different kinds of outlets in Thailand, bringing along an international power adapter is your best bet.
#12 – Lightweight Travel Sheet
Let's face it – some of those backpacker hostels don't have the most immaculate, soft, or comfy bedding. Packing your own lightweight travel sheet can really make a big difference. Not only do you know you're the only one who's used it, you can ensure it gets properly cleaned when needed. Plus, sleeping in an added touch of softness and comfort doesn't hurt either.
#13 – Travel Jungle Gym Set
Whether you're traveling for a weekend or for a year, it's difficult to keep your usual workout routine on the road. There are loads of workouts online to print and follow, but there's nothing like being in a gym with proper exercise equipment. Enter: Monkii Bars. You can set up your workout station anywhere – hotel rooms, mountainsides, your backyard – and the pocket gym comes with its own app so you can learn the ropes (cough, cough) of staying fit on the road!
#14 – Travel Pillow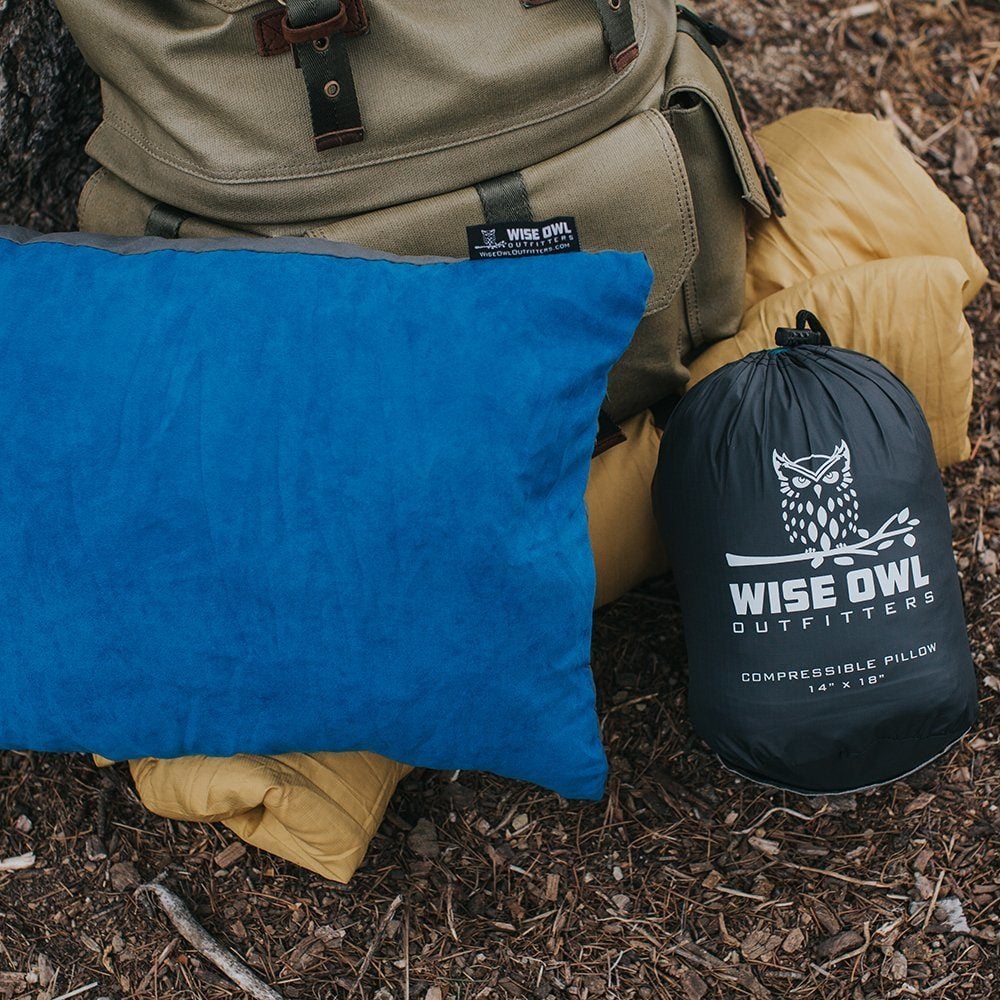 Along with your own travel sheet, having a travel pillow used only by you is a good idea when staying in budget accommodations. They also make for a more comfortable journey during those long airplane, bus and boat rides. Many travel pillows can be compressed to a manageable, compact size for easy packing and portability.
#15 – Packing Cube Set
As fellow travelers who spend weeks (sometimes months) on end living out of a backpack, we've added packing cubes to our list. Knowing your electronic accessories are in a small cube, t-shirts in a medium cube, and shorts/pants in the larger cube can save time and the hassle of pulling out the entire contents of your bag to find what you need. When staying in places with no closets or drawers, this added organization is a welcome bonus.
#16 – AR Toiletry Bag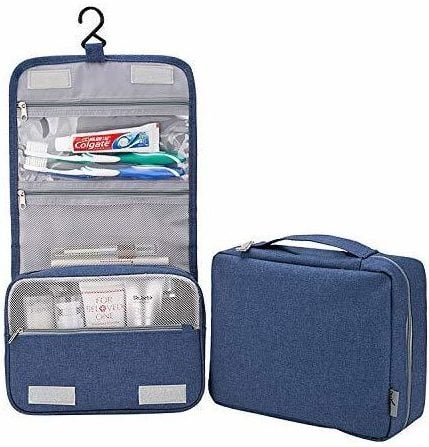 Another backpacker favorite for staying organized is a hanging toiletry bag. It's extremely helpful to have all of your accessories neatly gathered in one bag that you can hang for easy accessibility, especially when counter space isn't plentiful or even available. A well-organized bag is worth having whether you're tree whilst camping or a hook in the wall – it helps to have quick access to all your stuff.
#17 – Waterproof Mobile Phone Case
Like most of us, your mobile phone is probably your navigation system, camera, translator, and constant companion – so you'll want to keep it safe and dry. With its many beaches and unexpected bouts of rain, Thailand travel offers many opportunities to end up with a water-damaged phone. Avoid that mishap with a waterproof phone case that will also let you use your phone as an underwater camera for some epic snorkeling pics!
#18 – Biodegradable Wet Wipes
When toilet paper, showering facilities, and soap and water are hard to come by, a wet wipe can be a real lifesaver! Unscented large wet wipes let you do a decent job freshening up the main parts and staying clean. They're also great for quickly wiping down eating and sleeping areas in not-so-hygienic environments. And like true nature lovers, we want to be environmentally-friendly and stick to biodegradable products.
#19 – Sungod Sunglasses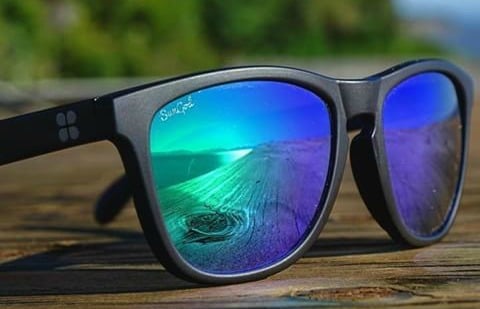 Tropical weather and sunglasses go hand in hand, so these are a definite item on the Thailand packing list – and if you want the best sunglasses, look no further than Sungod! Sungod makes sunglasses that are designed specifically for travelers and adventurers. The glasses are incredibly sturdy and durable, and 100% scratch resistant. And the best part? Sungod glasses are completely customizable! You can pick the style, frames, lenses and colors that you want.
#20 – First Aid Kit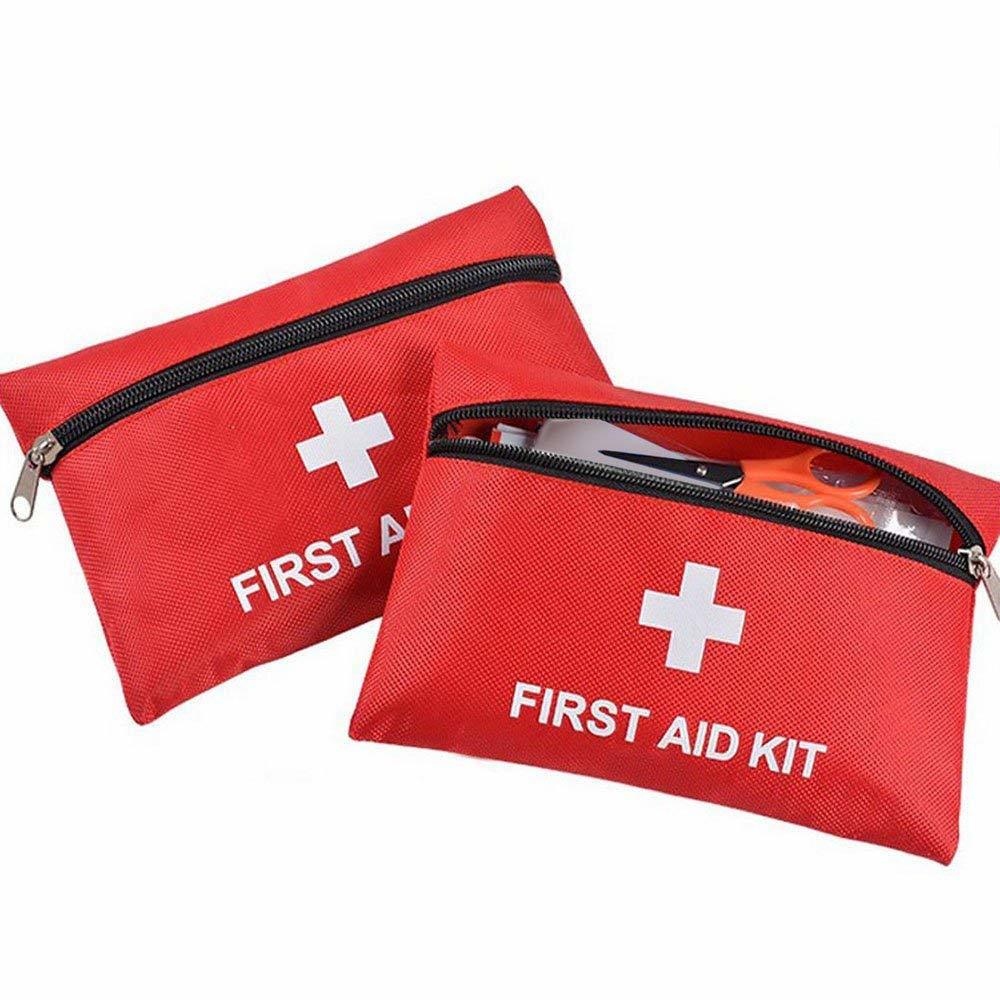 Whether you're trekking the Chiang Mail trails or diving the clear waters of Koh Tao, you may experience some unexpected cuts and scrapes along the way. Having a compact first aid kit containing all the essentials will allow you to quickly tend to any minor injuries before they become more serious. It's always a good idea for adventure travelers to have access to a bandage and an alcohol pad, at the very least!
#21 – Sunscreen
As a true backpacking explorer, you'll likely be spending most of your time outdoors. Be sure to pack a strong, broad-spectrum sunscreen that excludes some of the most toxic ingredients that are known to damage marine life. Take care of your skin and the environment with an octinoxate and oxybenzone-free, water-resistant sunscreen lotion that's also paraben and cruelty-free.
#22 – Insect Repellant
Heat and humidity are the perfect conditions for sustaining a large population of mosquitoes. These pesky insects are most prevalent in Thailand during the rainy season (June-September), but you'll find them year round. The mosquitoes in Thailand can be dengue-infected, so please apply bug repellent daily. Packs of insect repellent towelettes are easy to pack and carry if you want an alternative to a spray bottle.
#23 – Headlamp
Power outages can be quite common, especially on the generator-powered islands in Thailand. The flashlight on your phone can work in a pinch, but you'll want to have your hands free when trying to make your way in the dark, especially when you don't know how long you'll have to wait to get the power back! A decent headlamp is cheap and barely takes up precious backpack space, so it's well worth packing and bringing with you.
#24 – Guide Book
Whether you're a thorough pre-travel research planner, or a fly-by-the-seat-of-your-pants backpacker, a guide book can be very useful. Lonely Planet has been a traveler favorite for this long for good reason – it really does give you helpful information on both tourist spots and lesser-traveled destinations. The regional breakdowns and maps can also come in handy. It's updated quite regularly, so it's good to know you're getting the most recent information.
What to Wear in Thailand
Thailand's tropical weather has most tourists thinking that daily attire consists of short shorts and tank tops, but you won't find Thai locals dressed this way. Quite the opposite. Thai people wear long pants and long sleeves, partly for sun protection, but mostly because Thai culture is very conservative and modest, and this is what is considered appropriate.
This means you don't want to go to a grocery store on Koh Samui in your bikini. Even on an island surrounded by beaches, this type of attire off the beach is considered very inappropriate and will be frowned upon by locals. Please keep beachwear on the beach and cover up for every other public location!
If you plan on visiting temples, Buddhist temple rules require you to have your knees and shoulders covered to enter. Be sure to have short sleeved t-shirts or a light, long-sleeve shirt with long shorts or skirt for these cultural visits. Though many places of worship are more relaxed now, in our opinion, it's always best to respect the culture and abide by this etiquette.
If you think all of this sounds too strict for a hot and humid climate, we'd like to give you some details about the seasons to give you a better idea of what to expect. Plus, we'll add some tips on what to pack, so you're prepared with what to wear in Thailand no matter what time of the year you go.
Visiting Thailand in Summer
The traditional summer months of June, July and August (also Thailand's low season) are sweltering and rainy, though not the hottest months of the year. August can be especially rainy, so if you want to visit Thailand during this period, you'll want to plan for these conditions.
Bangkok's average temperature in the summer months is around 84° F, with over 90° highs. Chang Mai is slightly cooler, with 77-83° weather. For summer island visits, you'll find less rain in the Gulf of Thailand, in places like Koh Tao, Koh Phangan, and Koh Samui. The west coast islands, like Koh Lanta, are rainier, and often close down after June. You'll want to keep that in mind if visiting the islands on the west coast is on your wish list.
In the rest of Thailand, the low season doesn't really translate into a shortage of tourists, however. Many backpackers are on holiday from school and take advantage of this time to travel.
For what to pack, stick to a few light clothing items – a breathable windbreaker or shell jacket can serve as a rain jacket but, because of the heat, you won't want to pack anything heavier than that. Linen pants, light t-shirts, long skirts, and shorts are also good packing choices.
Visiting Thailand in Fall
September and October still mark Thailand's low season, and also bring the heaviest amount of rain – the peak of monsoon season typically hits in September. However, showers start to slow in November, so this could be a good month to consider before the December tourist rush.
The upsides of traveling during this time are being able to find some super deals for flights and accommodations, and not having to deal with crowds of people. But the heavy downpours can cause flooding and travel complications in Bangkok and on some islands, like Koh Chang. Also, keep in mind that such wet conditions mean mosquito mania!
Average temperatures in September and October range from the mid-70s to 90° F, with around 11-13 inches of rain in Bangkok and up to 14 on Phuket. November temperatures remain about the same, but raindrops to a 2-inch average in Bangkok and 7 in Phuket. Evenings up north in November can be quite chillier, with lows dipping to 66° F in Chiang Mai.
You'll still want to pack light clothing, as temperatures remain warm and humid. Packing a light jacket or shell is a good idea for all the possible rain. You'll want the rest of your clothing to be made of lightweight material because it'll keep you cool, plus dry faster! Again, if you plan on temple-touring, pack at least one shirt with sleeves and long shorts/skirt.
If you're going to be exploring Thailand in-depth, you're going to need a good place to crash. Check out our roundup of the best and cheapest

places to stay in Thailand

, and find a hostel that suits you!
Visiting Thailand in Winter
December, January, and February bring better weather, drier conditions… and loads of tourists. This marks the beginning of Thailand's high season, especially in January and February, when at-home holiday celebrations have ended. Many travelers do like to ring in the new year in an exotic location, however, and the holiday season is still very busy and expensive.
It's easy to see why most tourists prefer this time of year for their Thai travel plans; air temps remain at a pleasant 86-96° F and humidity falls to 50-60%. The weather is more predictable, so outdoor adventurers can plan their activities with less cancellation risk.
If you're prepared to pay premium prices for travel, accommodation, and transportation in order to enjoy the comfortable temperatures, then this is your time! Just be prepared and willing to share Buddhist temple space with a lot more fellow visitors.
Winter wear in Thailand is much like the other seasons: light, comfortable clothing is the way to go. Packing shorts, linen pants, t-shirts, skirts, and sundresses all makes sense. But jeans do not; they're too heavy and will not be comfortable in Thai weather.
Visiting Thailand in Spring
March, April, and May are still dry months in Thailand, but it's also when the weather starts reaching the point of unbearable for some. With average daily temperatures reaching above 95° F and over 75% humidity, traveling outdoors begins to feel quite uncomfortable if you're not prepared for it.
May is also one of the prime months to find some of the best travel deals throughout Thailand, so that's a plus if you're a bargain-hunting backpacker who doesn't mind lots of sweating. Just be sure to always have that water bottle full.
When deciding what to pack, just think scorching and wet. Loose-fitting, breathable clothing items will keep you the most comfortable, along with any moisture-wicking items you may own. T-shirts, tank tops (for non-temple visiting days), shorts, summer pants, flowy skirts, and sundresses will be all you need.
What Shoes to Pack for Thailand
Chances are, you'll be encountering lots of different terrain types during your Thailand excursion. You want to be prepared for all of them without needing to use all your bag space for shoes. Of course, where you go and when you go will affect what shoes to pack for Thailand. But no matter what, comfort is the priority!
For beach and island hopping, slip-on sandals or flip flops are essential. Many people wear flip flops around the city, too, while shopping in the local markets and overall sightseeing. Slip-ons are also a wise choice when visiting temples, as you will need to take your shoes on and off a lot between sites.
If you're traveling in the rainy season (June-November), however, you'll want to reconsider flip flops. You will be slipping and sliding on the slick ground more than you want to be, so packing a sturdier travel sandal with some straps and traction is a much better option.
If trekking up north is on your travel itinerary, you'll want to pack a pair of comfortable trail running shoes or hiking sandals. Flip flops will not give you the foot support you need, plus your feet will need the extra protection on some potentially rugged ground. There are usually a lot of wet areas on Thai treks, so packing a waterproof pair would be wise.
Also consider if you'll want to hit up any bars or clubs in Bangkok – you should dress it up a bit and have a pair of sandals or nice slip-on shoes that don't look like they've been dragged through the mud. If you're insistent on sticking to flip flops, a possible option is to pack a pair of leather ones for a dressier look.
Seriously, make sure you invest in a good pair of

shoes for traveling! The worst thing to have on the road is tired feet and you need to treat them well 🙂
Females – What to Pack for Thailand
Hey, ladies, we're including a list of additional female-friendly items you may find useful when packing for Thailand!
For Fashion
One of the most versatile and amazing articles of clothing for women is the sarong. This thing can be anything; tie it around your waist for an instant long skirt; wrap it around your body and tie behind your neck for an easy bikini cover-up; wrap around your shoulders as a light shawl for cooler nights or to visit temples; use it on the beach as a towel; and/or use it as a light blanket for cold bus rides. The best thing about sarongs is that they're light and airy, which means they dry super quickly and take up practically zero space in your bag. If you want to stock up and buy extras while you're in Thailand, go for it! They'll be your best friends.
Pack accessories that keep you safe!
Infinity scarves are chic and classy, but some even provide a hidden pocket to keep your valuables.
The Active Roots Zipper Scarf is your run-of-the-mill infinity scarf but with a hidden pocket that's big and sturdy enough for a night's cash, your phone, a passport and (hell with it) some snacks too!
For Hygiene
Okay, so onto a less fun subject – getting your period while traveling. While never convenient, dealing with your period shouldn't affect your trip or slow you down. Be aware that you can find a few brands of sanitary napkins in Thailand, but tampons are much less common. You should pack several of your own tampons, or consider trying a menstrual cup, like the Diva Cup, especially if you're traveling for a long time. You'll just need one – they're reusable (and eco-friendly with less waste), and can be worn safely for up to 12 hours, making more frequent trips to the less-than-spotless public bathrooms unnecessary.
For Comfort
Let's be honest, bras aren't always the most comfortable things to wear. And when it's hot and humid, they can feel extra sticky and confining. You may want to ditch the traditional bras and pack a couple of sports bras instead – they'll feel much more light and comfy.
Males – What to Pack for Thailand
Ok guys, your turn. Here are some extra things to think about packing if you're venturing off to Thailand:
For Fashion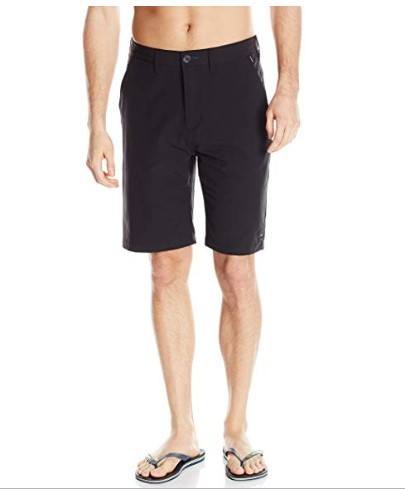 A pair of board shorts is a versatile guy's item we recommend. You can use them on the beach, for hiking, and for sightseeing around town. They dry quickly – which is awesome for Thailand's frequently wet conditions – and are more airy and lightweight than traditional shorts or cargo shorts. And there are a lot of color options beyond the neon-striped surfer style that may come to mind – a neutral gray or camel-colored pair will have many uses.
Also, you may want to think beyond traditional, everyday t-shirts and consider packing a polo or button-down shirt. Women have more options to dress up their look simply by wearing a sundress or adding an accessory to their outfit. But men are more limited, so the easiest option is to pack a shirt that will spice up your look. This will come in handy for nightlife outings in Bangkok, and will also be more appropriate when visiting temples. It's a quick fix to any potential dress code requirements you may encounter along the way.
For comfort
Most men sweat a lot, and you'll be doing plenty of it in Thailand. A UV buff is a quick-drying, moisture-wicking tubular protective bandana that draws sweat and moisture away from your skin, helping you stay cooler. It's more commonly used as a headband, but can also be worn as a beanie-style cap, sun guard, face mask or neck protector. The soft, breathable material will feel lighter than a baseball hat while giving your head area UV protection. For such a light, small item of fabric, you'll be happy with just how much it can do!
What NOT to Pack for Thailand
Now that we've covered our recommendations for what to pack, here we have our what NOT to pack for Thailand list:
Don't bring valuables or fancy jewelry. The risk of losing items when moving frequently from place to place is fairly high. Also, anything expensive makes you a target for potential theft. If you can get by without anything valuable, best to leave it at home.
Don't pack heavy clothes. Not only will heavy-material clothing weigh a lot, it will feel hot and uncomfortable in Thailand's climate. Substitute jeans for linen or cotton-blend pants. Don't pack thick or ribbed cotton items that don't breathe well. Also, you'll probably find some cheap clothing deals along the way, so don't overdo your options.
Don't pack heavy books. For leisure reading, opt for a Kindle or e-reader. Or take advantage of the many book exchanges you'll find in the hostels and cafes.
If you've heard horror stories about Thailand, they may be exaggerated. See if

Thailand is safe to visit

right now or not, and prepare yourself as needed.
The Best Backpack to Pack for Thailand
As a fellow backpacker, you know that you carry your home and livelihood on your back, so you need a bag that's trustworthy, durable and just overall awesome. Let's get into why we recommend the Nomatic Travel Bag as the best backpack for Thailand.
First off, it's extremely functional and isn't missing a single detail. You'd never know that you can fit so much in a carry-on size bag, but with such smart design, you can! There are pockets and compartments for everything you can think of – valuables, a water bottle, book, socks and underwear, shoes, tablet and laptop, even a security and RFID pocket. How smart is that?
Next, its innovative design is the best we've found in the world of travel backpacks. The Nomatic bag has a strap system that allows for backpack or duffel bag-style portability. It has sternum straps and detachable waist straps for optimal carrying comfort. They even thought to build in a cord management system.
This travel bag is made of durable, waterproof material, which we know is so important for backpacks that get tossed around on public transportation and lugged through the streets in off-the-beaten-track locations.
You can add some pretty cool accessories too, like a toiletry bag, shirt organizer and vacuum bag. We love this travel bag! Want more info? Check out our in-depth review on the Nomatic here.
Want to see more of the coolest backpacks for adventuring? Use our insider's guide to find the best travel backpack and then use it on your next trip!
Final Thoughts on What to Pack for Thailand
Well, that's it, folks! Your ultimate packing guide complete with the top-24 needs for Thailand: what to wear that's practical and culturally appropriate, a breakdown of the weather in Thailand by season with wardrobe suggestions, what not to pack that you won't need and will just weigh you down, and our all-time favorite travel bag.
As with all minimalist budget travel, just remember to adhere to the backpacker's cardinal rule – less is more. Stick to the essentials that will keep your travels safe and as comfortable as possible, and you can't go wrong. Now get out there – your Thailand backpacking adventure awaits!
Also – don't forget to sort your travel insurance! We've put together a roundup of the best travel insurance for backpackers, or if you're low on time, get a quote from World Nomads now, our favourite travel insurance provider.
Yay for transparency! Some of the links in this post are affiliate links. This means that if you book your accommodation through the site, The Broke Backpacker will earn a small commission at no extra cost to you. Your support helps me keep the site going.
---
Need More Inspiration?
Like this post? PIN ME!!!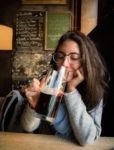 Writer and Editor, Ana Pereira is a California native, inspired by Earth exploration and introspection. Recently, she spent several months exploring Africa and South Asia. She spends most of her "down-time" out in the wilderness, climbing, hiking, and beyond, and is feverishly passionate about travel and health.