All-weather protection requires the best of the best. You can find plenty of cheap plastic ponchos out there, and they may work in a pickle, but Patagonia Rain Jackets represent a different class of jacket.
The company is an infrequent sight these days. It might just be the most well-recognised outdoor company on the planet, and somehow they kept their soul. From helping Indigenous farmers keep their Peruvian land in its natural state to using nothing but the best-recycled materials on the earth. Patagonia knows everything they make has an impact on the planet.
That knowledge has resulted in heaps of different incredibly high-quality rain jackets that can survive downpours and stay water repellent for decades. Investing a few extra bucks in one of the best Patagonia rain jackets will pay dividends years down the line, and with the myriad rain jacket options the company offers, Patagonia likely made the perfect jacket for you and your individual needs.
We're here to introduce you to a rain jacket built for you by a company that shares your stoke for outdoor living. These jackets won't just survive a summer shower; they're packed with various innovative protective technologies that will keep you outside and adventuring regardless of the weather.
Ask any journeyman hiker or explorer about an indispensable item on the packing list, and they'll tell you the same thing: A lightweight rain jacket is a necessity for venturing out, even on sunny mornings. The weather changes faster the closer you get to the mountain top, so read on and find your perfect outer shell.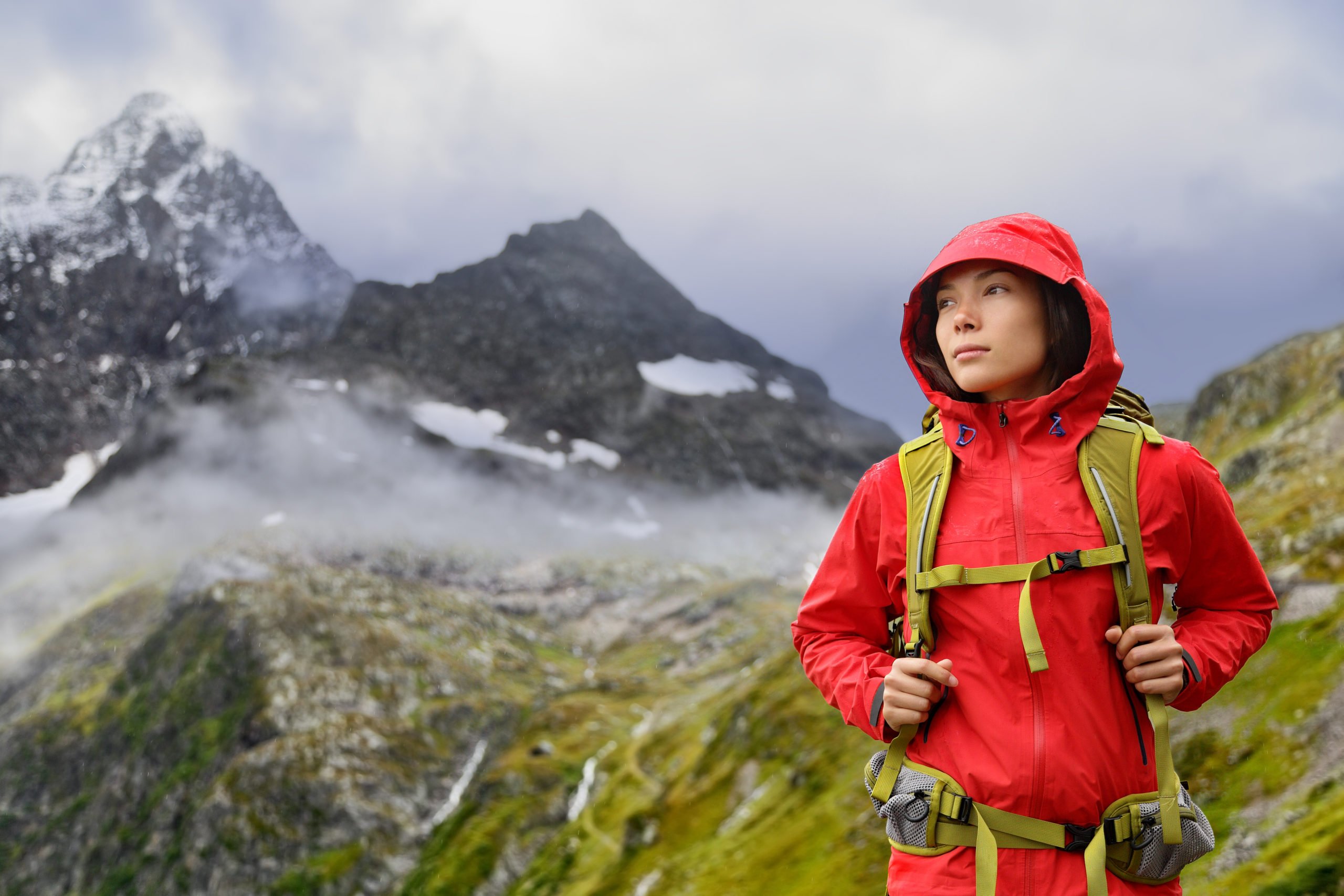 Quick Answers – What are the Best Patagonia Rain Jackets?
Best All-Rounder
Best All-Rounder
Torrentshell
> $
> Three layers of all-day waterproofing
> Can roll and compact
Best For Alpine Environments
Best For Alpine Environments
Calcite
> $$
> Super water-resistant
> Recycled waterproof membrane
Best For Trail Running
Best For Trail Running
Storm Racer
> $$
> Featherlite deep woods raincoat
> Two unique front zippers
Best Ultralight Jacket
Best Ultralight Jacket
Houdini
> $
> Water protection and slim weight
> Wind resistance
Best For Urban Living
Best For Urban Living
Storm Rain Parka
> $$$
> Stylish and functional
> Three layers of Gore-tex protection
Best For Fly Fishers
Best For Fly Fishers
Ultralight Packable
> $$
> Durable water repellent finish
> Extra-large front chest pocket
Best For Warmth
Best For Warmth
Vosque 3 in 1
> $$$
> 100-g of premium recycled polyester insulation
> Removable inner layers
Best For Work Wear
Best For Work Wear
Hose Down Slicker
> $
> Industrial-strength resistance
> Smoothed-faced material
Stay Dry With The Best Rain Jackets From Patagonia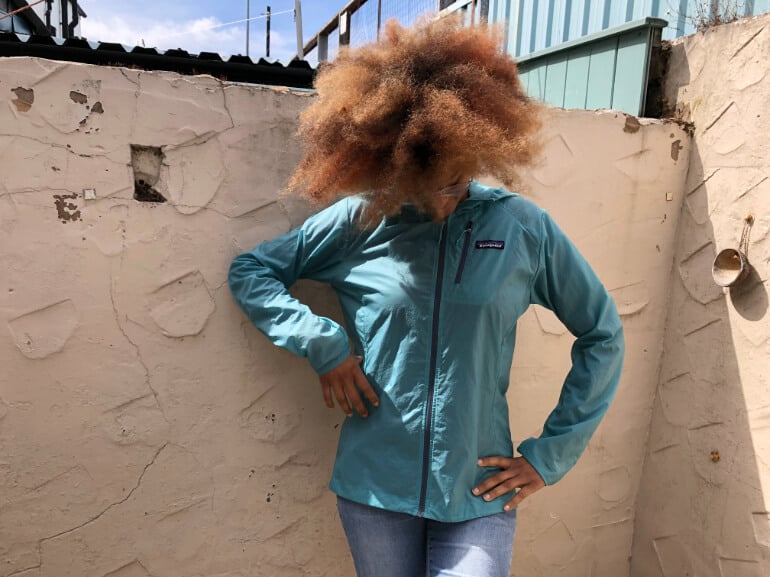 From fly-fishing specialists to cold-proof winter coats, Patagonia's rain jackets are for all seasons – and all lifestyles. We've gone to the trouble of highlighting the best rain jackets for different lifestyle categories so you can see how wide-ranging their durable line spreads.
No matter which category these rain jackets excel in, they all pack enough wind and rain protection to keep you dry through a surprise storm. Whichever you pick, each one features Patagonia's signature comfort and look that allows the jackets to fit anywhere. It's why Patagonia are one of the best jacket brands of all time!
A good waterproof jacket is a must on any travel packing list, wherever and whenever you're going, you can always get caught out! Patagonia is one of the best outdoor brands out there and with their products you know you're getting awesome quality.
Looking for something warmer? Check out the best Patagonia winter jackets instead.
Hitting the mountains and need something more hardcore? Have a look at the Patagonia Triolet jacket.
Ladies & Gents, It's Time to Step Your GEAR Game Up. 😉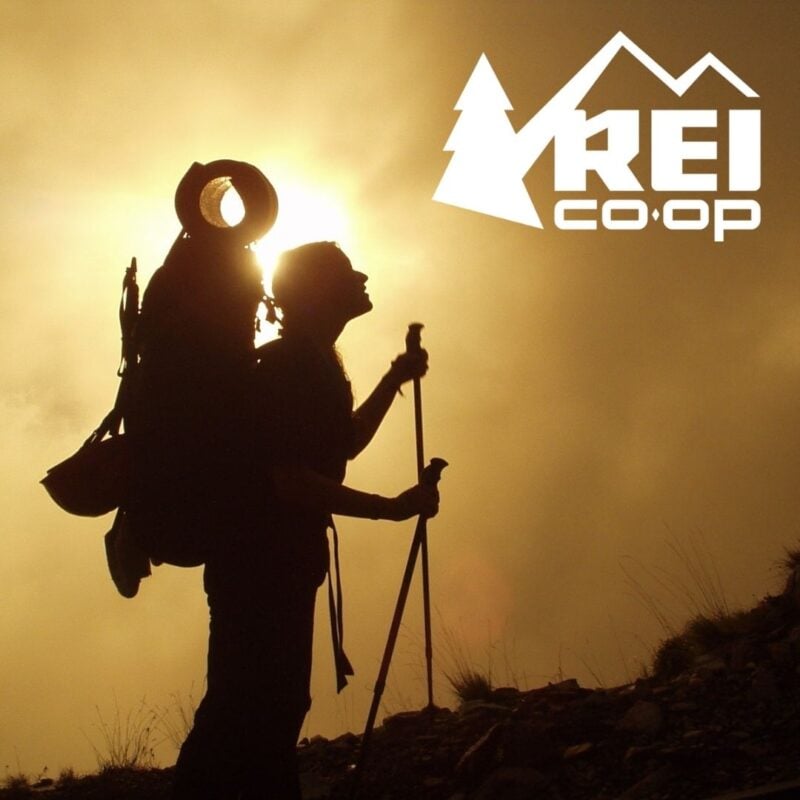 REI is one of America's biggest and most-loved outdoor gear retailers.
Now, for just $30, get a lifetime membership that entitles you to 10% OFF on most items, access to their trade-in scheme and discount rentals.
Join REI Today!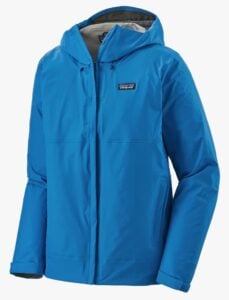 Torrentshell is our top pick for the best all-rounder
Specs
Available in: Men/Women
Best suited for: Springtime summits
Material: Recycled Nylon
Price (USD): 149
Weight (G): 394
You can wear Patagonia's flagship rain jacket just about anywhere. The Torrentshell coat is three layers of all-day waterproofing encased in a signature monotone exterior that fits all and any eventuality. You can utilise the flaps and drag fins to stay breathable and keep the water out without trapping in the heat or zip up to the chin and hunker down through some real foul weather.
With this jacket, there are just no wrong answers! From night's out in the city to powdery mornings on the slopes, the Torrentshell is an unassuming outer layer that keeps wind and rain from penetrating the core wherever you are. Three layers sound like it takes up quite a bit of space, but you can easily roll up and compact down this raincoat to stuff it in the bottom of your bag and hope you never have to break it out.
When you do get caught in a surprise thunderstorm, or your sense of adventure is going to take you hours from the nearest shelter, Patagonia's signature raincoat won't let you down and you'll never look out of place either. There's a reason it's rated as one of the best Patagonia jackets out there!
Want something similar but different? Check out the Patagonia Calcite as another option.
#2 Best For Alpine Environments – Calcite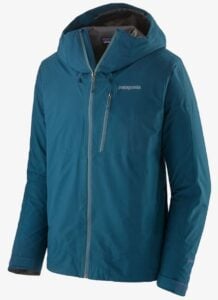 Meet the best for alpine environments: Calcite
Specs
Available in: Men/Women
Best suited for: Winter outer layer
Material: Recycled Gore-Tex Paclite
Price (USD): 299
Weight (G): 411
The Calcite is Patagonia's high alpine performance coat. It takes the base two-layer membrane of Patagonia's other raincoats and slathers on a high tech Gore-Tex known as Paclite plus. This fabric is super water-resistant and sustainably sourced so that you can stay dry with a clear conscience.
This heavy-duty exterior helps the jacket loosely hang over the body, perfect for serving as the outer shell in a layered hiking system. The oversized style and high tech materials make the coat perfect for winter sports and is one of the reasons it's ranked as one of the best jackets for hiking on the market.
Patagonia added a few extra grams to help the coat handle extreme weather, which means the Calcite won't pack as light as some other Patagonia raincoats. You shouldn't need something this heavy for surviving April showers on a shopping trip, but anyone looking for protection for more extreme winter adventures should seriously consider investing in this epic raincoat.
Whether you're trekking glaciers in France, ice climbing in the Andes or just trying to survive a camping trip to Scotland, this jacket has you covered… literally!
Looking for something even more specialised? Check out the super-duper Arc'teryx Beta AR, it's an absolute beast of a jacket!
#3 Best For Trail Running – Storm Racer
Our top pick for the best trail running is Storm Racer
Specs
Available in: Men/Women
Best suited for: Late Autumn Mountain jogs
Material: Featherweight H2No
Price (USD): 249
Weight (G): 198
Whether you're chasing the storm or hightailing it in the other direction, it's always a good idea to have a backup. This Featherlite raincoat is rugged and really, really, waterproof. Best of all, it condenses down smaller than the palm of your hand, so you can comfortably store it in a super small bag.
This jacket shreds weight making it an easy piece of gear to keep handy as a lightweight outer layer. Two unique front zippers would make speed racers proud. One hooks under your left armpit and allows easy access to hip belts, while the other runs the length of the raincoat for maximum breathability.
You won't find much insulation in this runners jacket, but you will feel enough wind and rain protection to qualify the coat for use on summer hikes and winter runs. Perfect for those wanting to keep active during a downpour.
#4 Best Ultralight Jacket – Houdini
Houdini is one of the best ultralight jacket
Specs
Available in: Men/Women
Best suited for: 3 seasons
Material: Recycled ripstop nylon
Price (USD): 99
Weight (G): 105
Now you see it, and now you've carabined it. Houdini's water protection and slim weight feel like a magic trick! This rain jacket is the lightest on our list and can easily be clipped onto your waist belt or fit into any sized bag. It'll feel like it's almost disappeared!! It's one of the reasons we've added it to our list of best anoraks for travelling.
Hopefully, you won't have to use it every time you leave the house, but at a size this small, there is no reason ever to leave home without one of these in your bag. The Houdini isn't as water-resistant as some of Patagonia's heavier jackets, but it will keep you warm and dry through three seasons of surprise showers.
Plus, the thin material's impressive wind resistance will keep you not only dry but warm when you get caught out in some unexpected weather. Bring it along on an expedition, and you won't even notice it's there until the clouds turn menacing.
like whatcha see? Well, we've only gone and written a whole bloody post on this jacket! So check it out if you want some more information.

Do You Want to Travel FOREVER??
Pop your email in below to get a FREE copy of 'How to Travel the World on $10 a Day!'.
For best for urban living, checkout Storm Rain Parka
Specs
Available in: Men/Women
Best suited for: Winter slinks to the Bodega
Material: Performance H2No
Price (USD): 499
Weight (G): 468
Patagonia hiked down the mountain and delivered a product perfect for daily use that delicately walks the line between parka and trench coat. A monotone grey or navy exterior works with every outfit and it drapes slightly above the knees to keep your pants dry.
Slip into the giant hand warming pockets and button up the extended storm-flap to leave truly batten down the hatches when the weather really turns. On days you want something lighter, snap off the hood and cuffs and voila! The trench coat downsizes into a breathable, lightweight parka.
There is nothing more satisfying than a piece of clothing that is equal parts stylish and functional. Patagonia's most fashion-forward coat has three layers of Gore-tex protection to block wind, rain, snow, and bad vibes.
Our top pick for the best for fly fishers is Ultralight Packable
Specs
Available in: Men/Women
Best suited for: Autumn Angling
Material: H2No performance shell
Price (USD): 249
Weight (G): 230
The Houdini is Patagonia's lightest shell on the market, but the ultralight packable is an incredibly close second, and its durable water repellent finish represents some of the best waterproofing within the ultralightweight class.
Patagonia made this ultralight coat specifically for Fly fishing by adding an extra-large front chest pocket perfect for your fly boxes. Even if fishing ain't your jam, the pocket comes in super handy for things like maps if you're out hiking. Keep your vision clear even on rainy days with a brimmed hood and cinch closures throughout the coat too.
Roll it up in the included tennis ball-sized stuff sack and keep it in your glove compartment or tackle box. When the weather turns south, you can have this coat out in a jiffy and stay dry through all-day storms. Note that its not a warm jacket so you may wish to dress it with a nice Patagonia sweater during winter cold snaps.
Meet the best for warmth: Vosque 3 in 1
Specs
Available in: Women
Best suited for: Walking in a Winter Wonderland
Material: Recycled Nylon/Polyester
Price (USD): 449
Weight (G): 1361
This rain jacket doubles as a quality winter coat with a durable water repellent finish, lightweight windproof exterior, and 100-g of premium recycled polyester insulation. From mid-autumn showers to the blinding blizzards of winter, the layers of this coat will keep you comfortable so you can concentrate on your adventures.
What sets this coat apart from other winter parkas is its flexibility. Thanks to the completely removable inner layers, you can have the pick of your protection level. The Vosque isn't the best winter coat or raincoat on the market, but the freedom of choice it brings makes it a favourite jacket for minimalist closets.
The zippered layers give you essentially three different coats, all without eating up loads of storage space. You can choose between one rain jacket, one puffy insulator, and, when combined, one bonafide winter warrior. It's a proper Swiss Army Knife of a jacket!
Looking for a more lightweight women's waterproof jacket? Check out the Arc'teryx Zeta SL, it's perfect for staying dry whilst active.
The best present of all… is CONVENIENCE!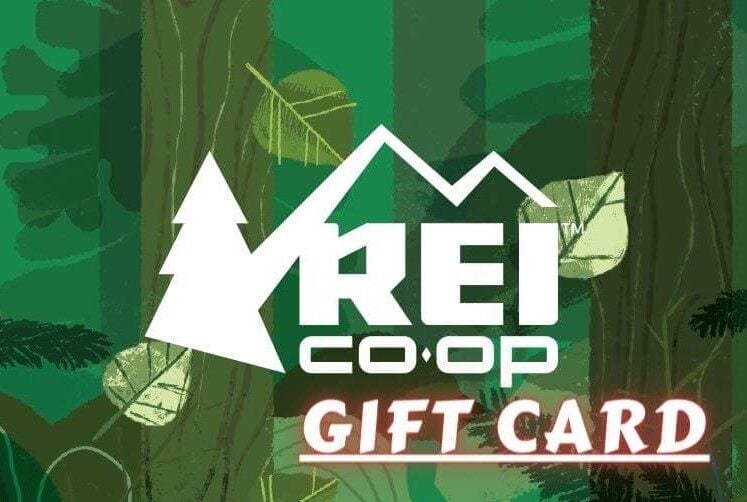 Now, you could spend a fat chunk of $$$ on the WRONG present for someone. Wrong size hiking boots, wrong fit backpack, wrong shape sleeping bag… As any adventurer will tell you, gear is a personal choice.
So give the adventurer in your life the gift of convenience: buy them an REI Co-op gift card! REI is The Broke Backpacker's retailer of choice for ALL things outdoors, and an REI gift card is the perfect present you can buy from them. And then you won't have to keep the receipt. 😉
Buy on REI!
Hose Down Slicker is our top pick for the best for work wear
Specs
Available in: Unisex
Best suited for: Dirty Jobs
Material: Ripstop Nylon
Price (USD): 179
Weight (G): 655
The hose down series is a jacket and matching overalls designed to get poured on and covered in mud with no worries. The industrial-strength resistance will keep a layer between you and whatever it is you've got to get done that day, and the smoothed-faced material makes it easy enough to clean up before you clock out.
The coating on this working-class hero is the same TPU Patagonia put on their waterproof black hole bags, some of the toughest material protections in the business. Those bags are known to bounce off rocks and crags, so I'd expect the Hose Down Slicker to be capable of walking through hell with you and coming out clean.
There are heaps of dirty jobs out there that need doing. This do-it-all coat is equally comfortable on a trawler, at the farm, and on a construction site as a hardy outer layer that keeps the motor running whatever the weather throws at you.

Our GREATEST Travel Secrets…
Pop your email here & get the original Broke Backpacker Bible for FREE.
Final Thoughts on The Best Patagonia Rain Jackets
Put your money where it counts. As lovers of the outdoors, we all have a responsibility to support sustainable gear providers in finding ways to get us outside without hurting that very environment we want to enjoy… and that's just one of the reasons we think Patagonia make some of the best outdoor jackets on the market!
Patagonia has led that charge for decades and has proven that a company can succeed without cutting corners. While these raincoats aren't the cheapest waterproofs in the industry, however, they're some of the most technically advanced options on the market. They'll outlast the competition, and they are all in harmony with the outdoor world they unlock.
There's no getting around it, Patagonia make some of the best travel jackets there is and you won't be let down or disappointed. That extra dosh you spend on one of their jackets not only helps reduce your initial carbon footprint but in the long run, their longevity will save even more wastage and your money too!
Those factors make these jackets worth every single penny, and Patagonia's signature calm style and monotone exterior is just the cherry on top. These coats are badass and high class, and any jacket on this list will make a worthy part of your arsenal for decades.
Need more protection? Check out the best travel umbrellas out there!
---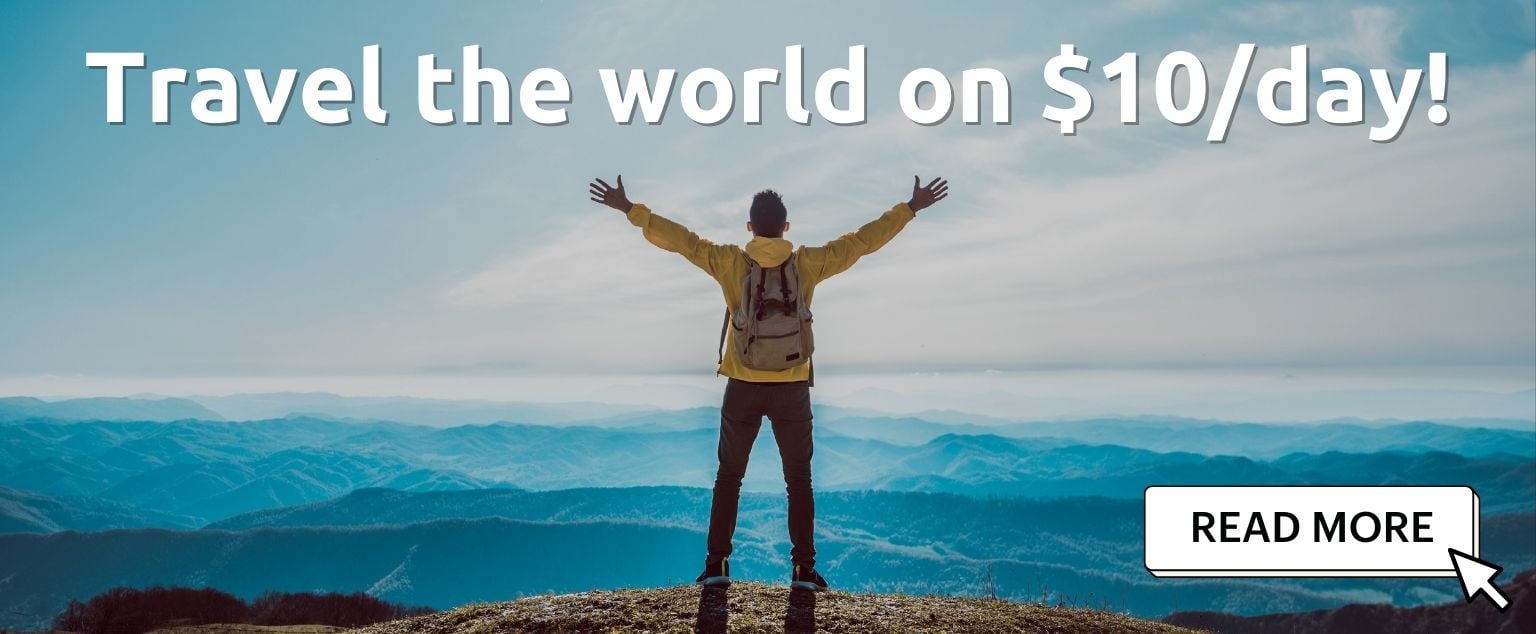 And for transparency's sake, please know that some of the links in our content are affiliate links. That means that if you book your accommodation, buy your gear, or sort your insurance through our link, we earn a small commission (at no extra cost to you). That said, we only link to the gear we trust and never recommend services we don't believe are up to scratch. Again, thank you!