Jackets, by definition, are best worn outside, but the reality isn't always so warm & dry. Modern coats are tasked with much more than just getting us through winter. With more synthetic shells and toasty fills than ever, jackets got experimental. Makers leaned heavily into the professional side of things, built to be worn in climate-controlled environments and stepping outside only long enough to catch the bus.
There are all sorts of outer layers, sometimes not much more than a blanket with sleeves. And then there are coats for the muck, dirtbag outer layers that slip into the crag, and high-priced technical beauties that would probably keep you dry in outer space. Today we've prepared a psalm in honor of those jackets.
The right coat cannot be underestimated. Loads of nylon sleeves come coated in durable water-repellant layers, but only a few genuine outdoor jackets will truly keep you dry.
A few key details can make all the difference and ultimately define how high you can climb. This guide will highlight the few coats capable of reaching the same heights as you are.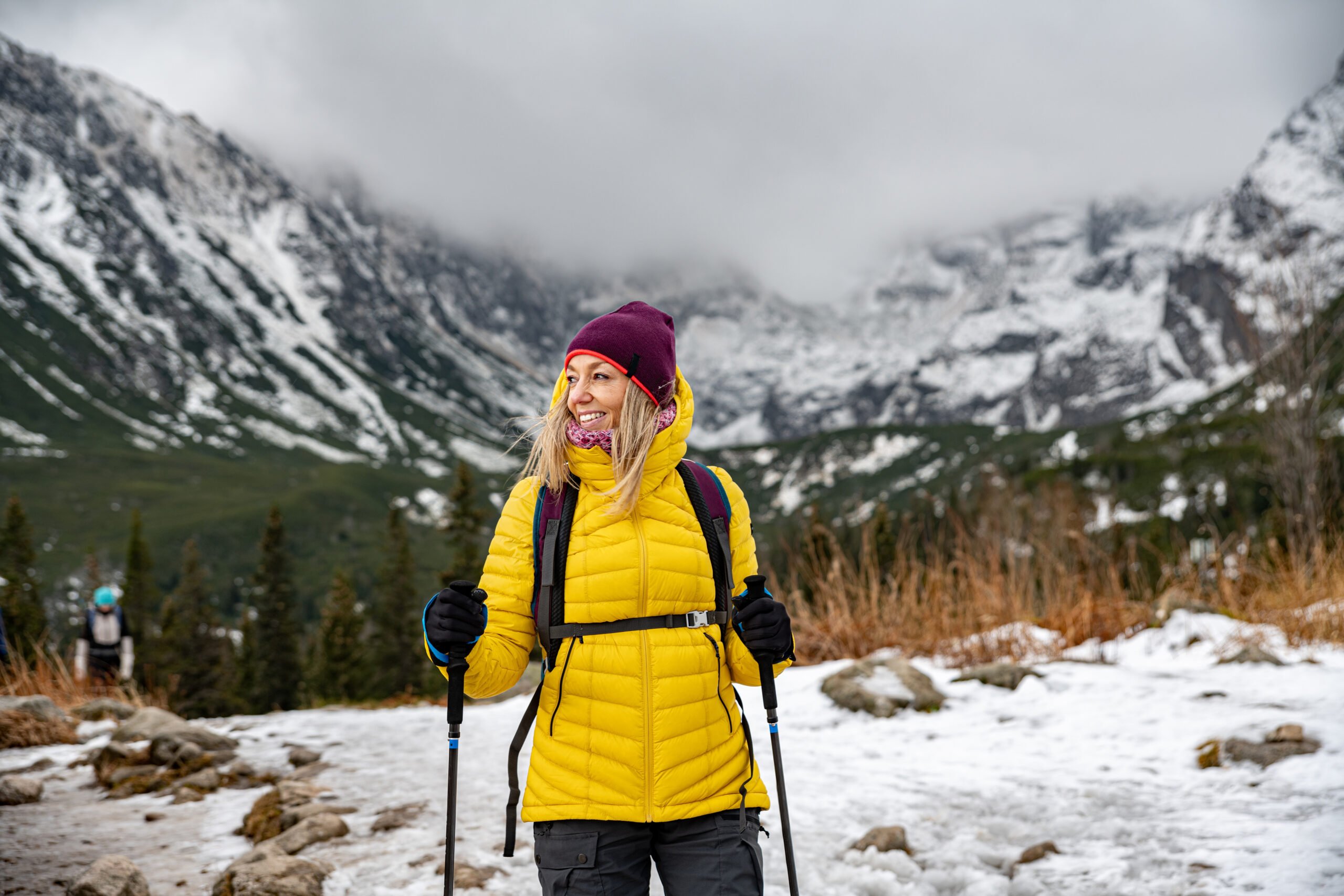 The coats on our list don't just withstand foul weather; they welcome it. From hiking to camping to powder days, these jackets stand out on the best days of the year and get the job done each day of the week. Great outdoor jackets have weather resistance, breathability, warmth, and flexibility. What kind of Monday couldn't use those traits?
If you find the right-fitting coat, you might not leave the house without it from October to May. A high-quality choice protected by a robust warranty system will fit loose and grow on you over time, eventually feeling like your second skin. A cheap knock-off might not make it through February. Whereas the best winter jackets will be with you for years to come.
Three quality layers are the key to getting through the winter. While each section is pivotal to your overall warmth, the one on the outside keeps everything else dry. Invest in the right coat now, and spend more winter days outside for decades.
What To Look For in an Outdoor Jacket
Different purposes need different jackets. Luckily, there are more options out there than ever. Jacket makers are constantly niching down and specializing in hyper-specific tasks, like final ascents, bouldering, and shoe shopping.
Obviously, you won't need the same jacket to go grocery shopping as you would to reach the north pole, but the shifts aren't always so dramatic. Minute differences, like a taped seam here, an extra pocket there, and a reflective back, can drastically change what an outdoor jacket is capable of.
Even activities as similar as ski touring and downhill skiing require different fits. One needs more ventilation for the slow and steady climb, and the other needs more insulation for a longer-than-usual lift line.
In general, Water resistance should be the first thing you look for in your outdoor jacket. You can always buffet the warmth of a windbreaker with a layer of fleece on a cold day, but no amount of inner layers can help a lightweight jacket block the rain.
If you're shopping for a day hiker, or a lightweight option to keep you warm in the grocery store, anything that makes an effort to block the rain long enough to find cover might get the job done. If you need an outdoor jacket for all conditions, make sure your jacket has at least two layers of waterproofing and Gore-tex to truly stay dry.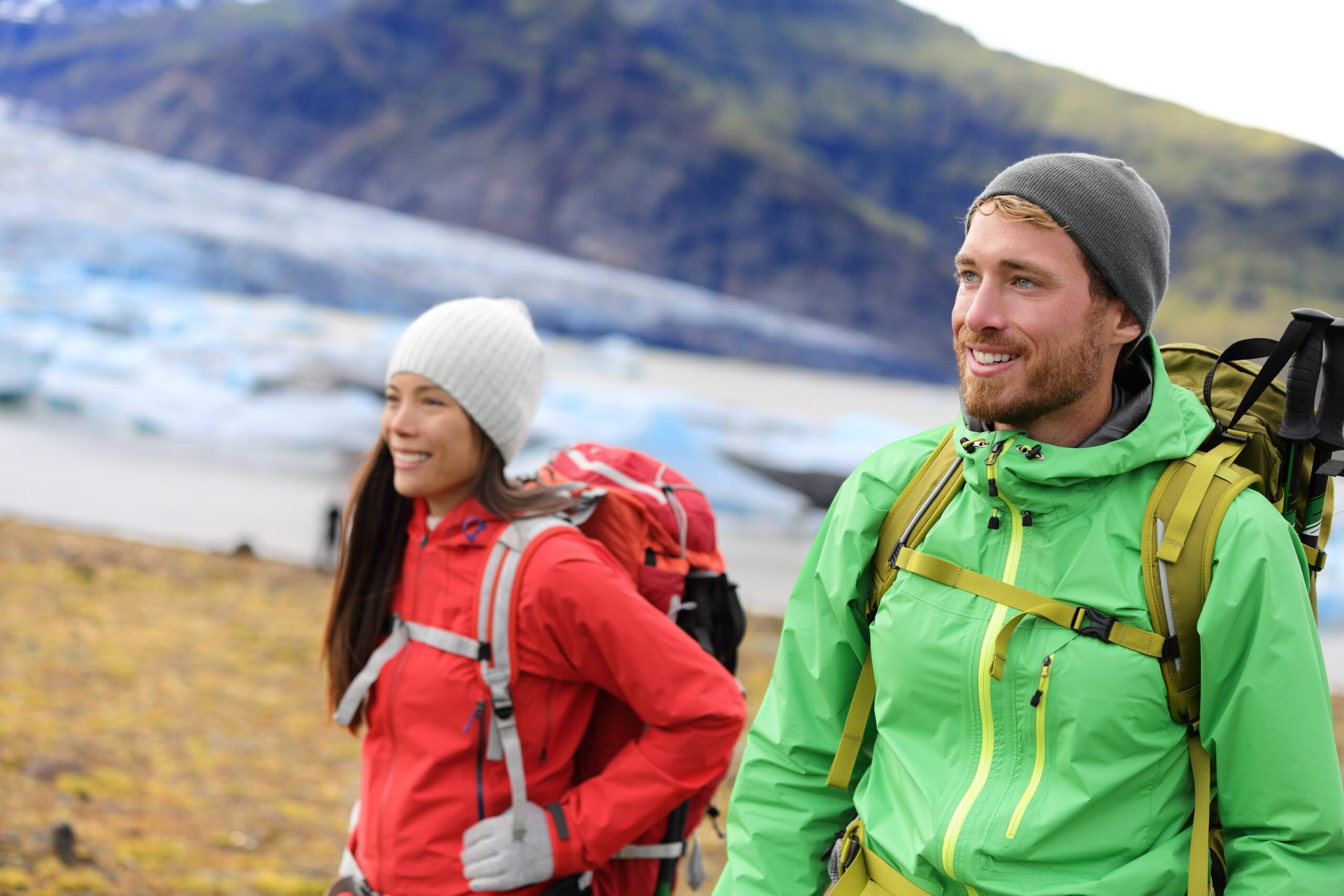 Next, consider warmth. Some jackets can cheat the scales with artificial Pluma-Fill or diamond-tech insulation to heat warm on less weight, but a simple rule of thumb is to assume that the more your jacket weighs, the warmer it is.
A traveler looking for a lightweight jacket to get them through six months in South America could get away with the Patagonia Houdini as long as they stay at the beach, but a splash of warmth and insulation is often worth the extra weight and dollars.
On the other side of warmth, you should factor in ventilation, especially if you plan on getting your heart rate up in your coat. Pit zips, adjustable hems, and breathable fabrics can do their part to prevent cold mornings from turning into sweaty climbs.
These performance factors should narrow down the field enough to let style seal the deal. Once you've got a list of every jacket that checks off all your boxes, personalize your choice with the jacket you can see yourself wearing the most.
It doesn't matter if your jacket has robust waterproof protection. If you never feel good wearing it, it'll never leave the closet. Ultimately, the perfect outdoor jacket meets all your needs, fits well, and makes you smile.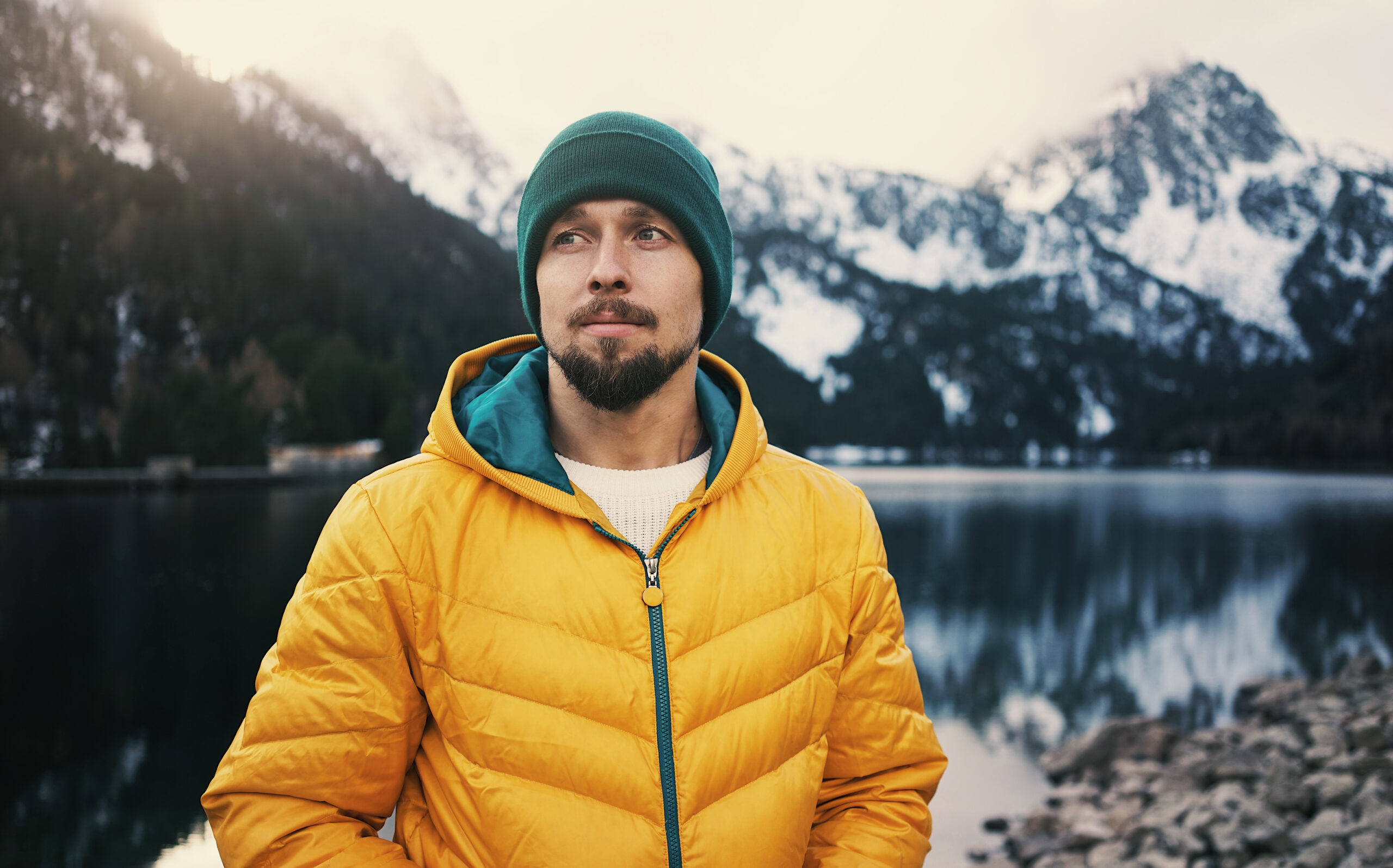 The Best Outdoor Jackets In 2023
We've taken these coats out in rainy and dry seasons, relying on them to push us through mountains high and valleys low. Our team of experts tested these jackets in various environments and weather conditions to ensure they are up to the task of keeping you warm, dry, and comfortable no matter where your outdoor adventures take you.
From backpacking trips to ski slopes, we put each jacket through its paces to determine which ones truly stand out. Oh, and we've only selected from the best jacket brands on the market too, so you know you're getting top quality.

Do You Want to Travel FOREVER??
Pop your email in below to get a FREE copy of 'How to Travel the World on $10 a Day!'.
Specs
Waterproof rating – 4
Warmth rating – 2
Ventilation rating – 5
Best use – Waking up at dawn
Price ($) – 225
Arc'teryx isn't the only brand smart enough to team up with Gore-Tex. Outdoor Research brings the entry price for ultimate waterproof protection down a few hundred dollars. While the jacket falls one layer short of a 5/5 waterproof rating, the two layers of waterproofing are enough to get you through hours of showers.
Leaving one layer off also helped the Foray's ventilation. OR finished off the job with a massive side zipper system that goes from the armpit down to the waist. This sick zipper lets you wear the jacket poncho style and stay dry without overheating, making it a perfect waterproof jacket for hiking.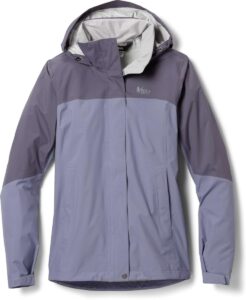 Specs
Waterproof rating – 4
Warmth rating – 2
Ventilation rating – 2
Best use – Staying dry at the ball game
Price ($) – 99
The Rainier comes in high energy, fresh terracotta pink that turns heads and stops the rain. This rain jacket wanted to see how many technically advanced features it could include while staying affordable. The REI team smashed targets, cranking up a lightweight and reliable rain jacket.
To keep costs down, REI did have to consolidate use cases. The Peak 2.5 layer waterproof just hasn't proven as capable as top-of-the-line membranes. Still, this jacket will keep you warm and dry in four seasons of typical daily weather, which is a whole lot more than many similarly priced outdoor jackets offer. Due to its affordability and low weight, it makes for a great travel jacket that you can throw into any backpacking set up.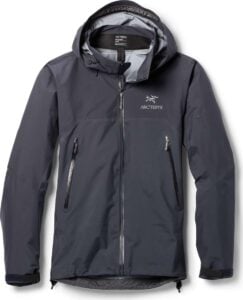 Specs
Waterproof rating – 5
Warmth rating – 4
Ventilation rating – 4
Best use – Storm chasing
Price ($) – 600
Arc'teryx's Beta AR Jacket sets a new bar in terms of what a mainstream outdoor jacket can do. You'll turn around and charge headfirst into a rainstorm with this fully impermeable outer layer that packs in everything you need to lock in your core and stay dry. Unlike the First Republic Bank, the best part is that this jacket also pays dividends in sunny weather.
While it's designed for nasty weather, it stays comfortable when the storm passes away. The company's high-tech waterproof membrane simultaneously wicks moisture and finally kicks that classic clammy raincoat feeling to the curb. It's not only one of the best Arc'teryx jackets in 2023, but hands down one of the top jackets across the board at the moment.
Specs
Waterproof rating – 2
Warmth rating – 4
Ventilation rating – 4
Best use – Every day of winter
Price ($) – 279
The Patagonia Nano Puff is an absolute icon, keeping more college students and SUV drivers warm than any other coat on the market. Its popularity is not just due to its good looks. Patagonia's Nano Puff is filled with PrimaLoft artificial down, providing arguably the best warmth-to-weight ratio on the planet. Protecting that down is a solid wind and water-resistant coating that's not quite stormproof.
This specialist outdoor jacket will have to remain a mid-layer or stay in the closet on the wettest days of the year, but it will provide serious value just about every other afternoon. It makes the Nano Puff a perfect mid-layer on the harshest days of the year and warm enough to get you through the rest on its own. It's no wonder we've rated it as one of our favourite Patagonia jackets!
Specs
Waterproof rating – 4
Warmth rating – 2
Ventilation rating – 1
Best use – Over the river and through the woods
Price ($) – 70
Solid waterproofing has never been more affordable. The REI Co-op decided that Rainer's affordability wasn't good enough, so they built a Trailmade Rain Jacket with the same waterproof layer, and they knocked off 20 bucks while they were at it. The jacket is such a sweet deal you'll have to join the co-op to even consider adding this coat to your cart.
It does everything I could ask a rain jacket to do, namely, keeping my upper half dry! A nice two-tone pattern does the heavy lifting while looking good, and REI found space for comfortable pockets to finish off the ensemble. Trail-made it may be, this coats quick to feel clammy in humid conditions. Still, there's nothing else even close to this price point that will keep you this dry. For the money, it's one of the best travel anoraks on the market.
Specs
Waterproof rating – 2
Warmth rating – 3
Ventilation rating – 3
Best use – Walking to school
Price ($) – 140
With middle-class waterproofing and warmth, the key to this jacket's value is the material on the inside. North Face's Dryvent is helped out by a raised pattern on the inside of the jacket that helps it sit a bit off your skin. It goes a long way toward preventing a bit of sweat from making the Alta Vista feel like it's sticking to your skin.
This tiny extra detail has elevated the jacket into daily wear in my closet. I'm constantly playing a guessing game with the weather, taking my rain jackets off and on to keep my temperature down. The Alta Vista is always comfortable enough to wear, just in case. Plus, it's all made from 100% recycled materials, so you can feel good while looking good. It's no wonder we reckon it's one of the best bits of gear from The North Face at the moment.
The best present of all… is CONVENIENCE!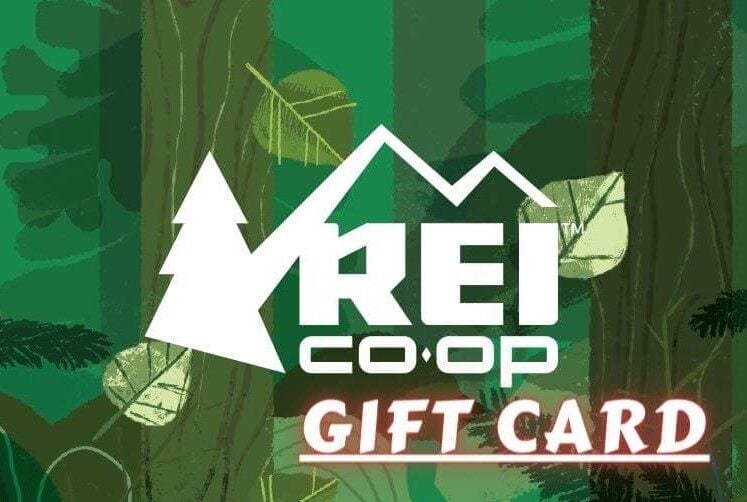 Now, you could spend a fat chunk of $$$ on the WRONG present for someone. Wrong size hiking boots, wrong fit backpack, wrong shape sleeping bag… As any adventurer will tell you, gear is a personal choice.
So give the adventurer in your life the gift of convenience: buy them an REI Co-op gift card! REI is The Broke Backpacker's retailer of choice for ALL things outdoors, and an REI gift card is the perfect present you can buy from them. And then you won't have to keep the receipt. 😉
Buy on REI!
Specs
Waterproof rating – 2
Warmth rating – 1
Ventilation rating – 5
Best use – Winter soccer practice
Price ($) – 109
The Patagonia Houdini Windbreaker puts the magic of 100% recycled nylon on full display. The highly compactable jacket can sneak into jeans pockets and quickly deploy into a windbreaking wizard. The MO of this Jacket is to pack it into every game plan.
You won't find many jackets lighter and thinner, a combination that always leads to great ventilation. For light showers and everyday casual use, it's one of the best Patagonia rain jackets out there.
Because Houdini focuses on weight first, there just wasn't a whole lot of room left on the scale for waterproofing. My partner can rely on their Houdini for about 20 minutes of rain before leaks start to sprout. It'll handle a few drizzles, no problem. Throw up the hood and get your blood flowing into November's windy cold front.
Want something a bit more heavy-duty, check out the Patagonia Torrentshell instead.
Specs
Waterproof rating – 4
Warmth rating – 5
Ventilation rating – 2
Best use – Filling potholes
Price ($) – 259
You don't have to be an alpine specialist to spend the winter outside. City bikers, laborers, and Santa's elves are required to clock in on the coldest days of the year and spend the day battling the cold. The Stormhenge Jacket provides protection for a hard day's work without all the bells and whistles of some other outdoor jackets to create a great blue-collar option.
REI Doubled down on its bonded baffles and whipped up a second layer of DWR coating inside the 850-fill-down insulation, doubling your water repellency. The lack of key details and weight reduction features disqualifies this jacket from high-altitude missions, but it's more than capable of keeping you warm through a day in the dirt at sea level. If you're looking for something that just gets the job done on a daily basis, this is one of the best down jackets you could opt for.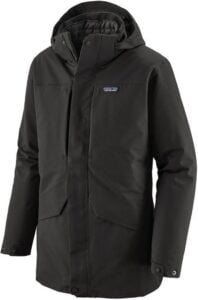 Specs
Waterproof rating – 4
Warmth rating – 5
Ventilation rating – 4
Best use – Micro puff in fall, full parka in winter, storm layer in spring
Price ($)  – 649
The Patagonia 3-in-1 Parka makes it easier than ever to invest in mountaineering-level weather protection. One purchase brings three styles that work well on brisk fall mornings, late nights in the heart of winter, and April showers. The jacket separates into two different niche layers. Throw them together, and they combine into something greater than themselves.
Cut to Parka Interior, where an insulated puff jacket brings warmth unknown to most common outer layers. The other half of the ensemble is a two-layer shell with a solid water-repellent finish that snaps shut with storm flaps. You can even adjust the hood or remove it entirely when not in service. Its versatility makes it one of the best jackets for autumn too!
Best Mountaineering Outdoor Jacket: Patagonia Triolet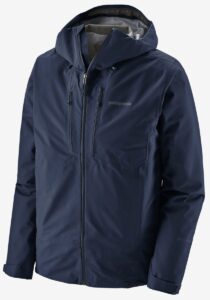 Specs
Waterproof rating – 5
Warmth rating – 3
Ventilation rating – 5
Best use – Any situation that requires Napoleon chest pockets
Price ($) – 399
The Triolet Alpine Jacket is Patagonia's jack-of-all-trades, a great mountaineering partner, and an equally solid raincoat. The Kagoul keeps just enough weight off and uses a 100% recycled breathable polyester layer to garner great ventilation scores. Once the lightweight jacket is zipped up tightly, it transforms into an impervious coat that retains freedom of movement.
Three-layer Gore-tex looks damn good with a sunset mountain silhouette on the left pec. The Triolet is Patagonia's counter to Arc'teryx's claim of the best raincoat on the planet. It is a perfect choice for those who want a high-performance, streamlined jacket for their outdoor adventures, and it comes at a much more affordable price than most serious Gore-Tex models.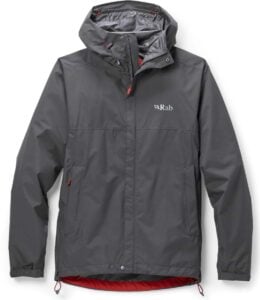 Specs
Waterproof rating – 4
Warmth rating – 1
Ventilation rating – 4
Best use – April showers
Price ($) – 140
The Rab Downpour Eco Jacket's claim to fame is a pertex shield revolve fabric. The potent shielding method is as sustainable as it is waterproof, creating a fully recycled outdoor jacket that can also be recycled. Its mono-polymer status makes it unique in the waterproofing business, billed as the next step towards sustainabile travel in high performance.
The single-fabric shine gives the jacket a glossy look and feels that slips easily over most of my sweaters and hoodies. Rab's Downpour model is a thoroughbred rain shell that doesn't bring much warmth of its own to the table. It does tackle interior moisture with a 3D texture to keep the coat of your skin in humidity. It's jackets like this that firmly place Rab as one of the best outdoor brands for travel in the world.
Specs
Waterproof rating – 3
Warmth rating – 4
Ventilation rating – 5
Best use – A day on the slopes
Price ($) – 179
The North Face Tanager Anorak brings a soft and stretchy fabric to the mix, boosting ventilation and qualifying the coat for outdoor sports. This high-tech fabric works well with classic Anorak features to create a different kind of outdoor jacket.
A front kangaroo pocket is the most glaring difference in the Tanager. The North Face added on two side zippers to the center pocket that tremendously enhances the possibilities of the pocket. Up top, the jacket wields a three-piece adjustable hood that can be cinched tightly around the face for added protection from wind and rain.
Specs
Waterproof rating – 4
Warmth rating – 5
Ventilation rating – 3
Best use – Sub-zero temperatures
Price ($) – 260
The Arc'teryx Atom LT Hoodie keeps you warm and gets you outside. Atom protects the core with an extra lining of synthetic insulation and supports a complicated technical ecosystem that keeps you dry. This particular Arc'teryx loses a few points for its lack of a Gore-tex membrane, but it still brings near-perfect water resistance that keeps things breathable and dry.
No color does it better than the Kingfisher coating, which brings a sleek black look to the capable outer layer, but any monotone looks and feels right at first wear. If you want to save some cash on this expensive jacket, sort through the different colorways. Some specific colors, like fluidity blue, come with significant discounts.
Best Outdoor Jackets

| Name | Waterproof rating | Warmth rating | Ventilation rating | Best use | Price ($) |
| --- | --- | --- | --- | --- | --- |
| Outdoor Research Foray II | 4 | 2 | 5 | Waking up at dawn | 225 |
| REI Co-Op Rainier Jacket | 4 | 2 | 2 | Staying dry at the ball game | 99 |
| Arc'teryx Beta AR | 5 | 4 | 4 | Storm chasing | 600 |
| Patagonia Nano Puff Hoody | 2 | 4 | 4 | Every day of winter | 279 |
| REI Trailmade Rain Jacket | 4 | 2 | 1 | Over the river and through the woods | 70 |
| North Face Alta Vista Jacket | 2 | 3 | 3 | Walking to school | 140 |
| Patagonia Houdini Jacket | 2 | 1 | 5 | Winter soccer practice | 109 |
| REI Stormhenge Down Jacket | 4 | 5 | 2 | Filling potholes | 259 |
| Patagonia Tres 3-in-1 Parka | 4 | 5 | 4 | Micro puff in fall, full parka in winter, storm layer in spring | 649 |
| Patagonia Triolet | 5 | 3 | 5 | Any situation that requires Napoleon chest pockets | 399 |
| Rab Downpour Eco Jacket | 4 | 1 | 4 | April showers | 140 |
| North Face Tanager | 3 | 4 | 5 | A day on the slopes | 179 |
| Arc'teryx Atom LT Hoodie | 4 | 5 | 3 | Sub-zero temperatures | 260 |

Our GREATEST Travel Secrets…
Pop your email here & get the original Broke Backpacker Bible for FREE.
Final Thoughts on The Best Outdoor Jackets
Before you can find the right outdoor jacket, you'll have to look inward. Consider the length of time you'll spend outside, what kind of heart rate levels you're jacket will be helping you reach, and let's be real here – think about how you want to look while you're wearing it!
Each outdoor jacket brings a different style to the table that allows you to dress right and stay dry. As you've seen from our list, Don't be afraid to try on different jackets and compare features before purchasing. You can always take advantage of REI's killer return policy to find the perfect fit – just keep me posted if you do so I can find your returned coat in the garage sale.
I'm a sucker for a great discount, but this is one piece of gear that's worth splurging for. An outdoor jacket is an investment in your comfort and safety, a little extra cash upfront results in a high-quality jacket that will last you for years to come.
Any proper outdoor jackets often come at prohibitive costs. We just can't afford a closet full of different coats, but we highly recommend a bit of extra spend for one great jacket that's worth a thousand bitches. An $800 jacket should justify its expense with specific technical excellence or hundreds of different use cases.
Do your Research, splurge for Gore-Tex, and zip up with confidence.
---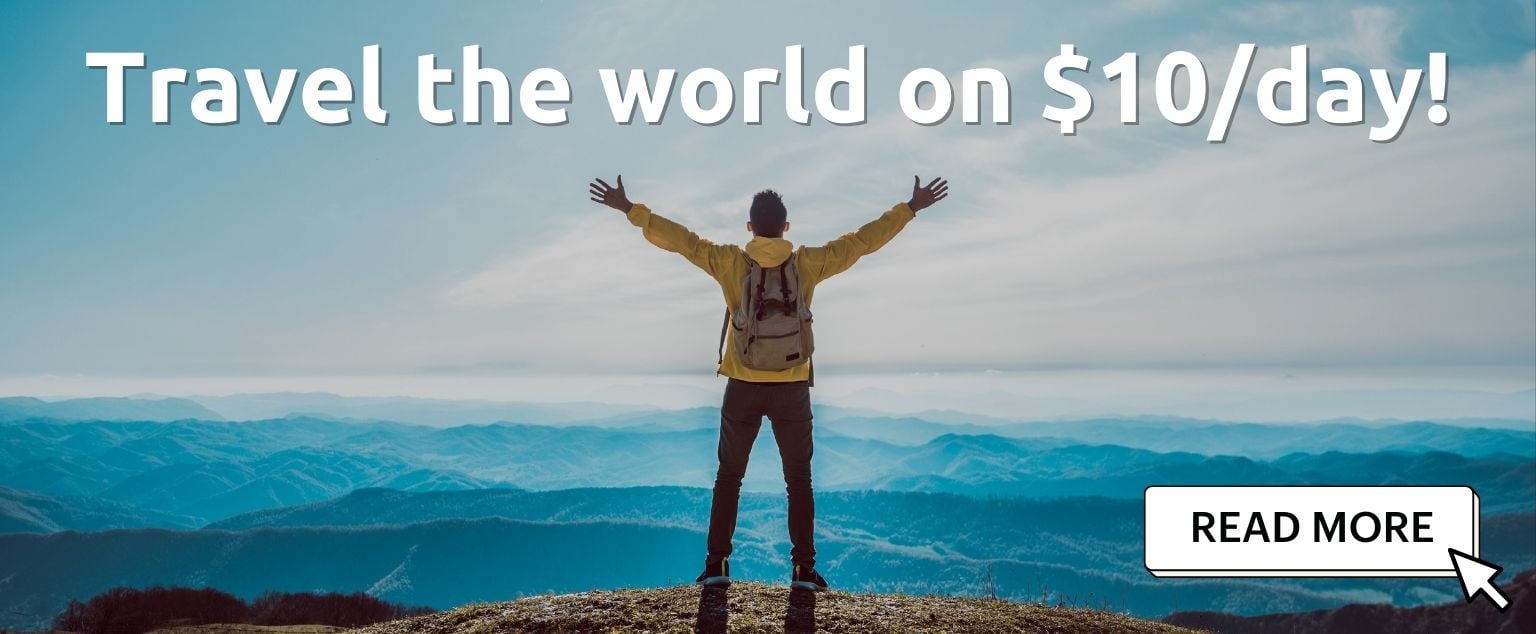 And for transparency's sake, please know that some of the links in our content are affiliate links. That means that if you book your accommodation, buy your gear, or sort your insurance through our link, we earn a small commission (at no extra cost to you). That said, we only link to the gear we trust and never recommend services we don't believe are up to scratch. Again, thank you!