Advertised as the last line of defence against heavy winter weather, this Triolet jacket has big shoes to fill, and hardy shoulders to cover. This jacket is designed to help you stay outside through snowstorms, tough gusts, and all sorts of wicked conditions – to help you through gnarly conditions where you can't afford to play around.
Gear built to withstand storms and extreme conditions must be held to a higher standard and investigated with extra trepidation than your run of the mill jacket. If you're 4,000 feet up and it's blowing a gale, it's not a great time for your zipper to jam, and you've got to trust your hood to fit snug and comfortable when grey skies appear around the summit.
It's a great idea to look towards Patagonia for this kind of high-tech outdoor equipment. The outdoors giant has built a reputation for providing the highest possible performance without harming the earth on its way. They certainly didn't reach the top without churning out plenty of top quality gear fit for the mountaintop.
The only question is, does this hardshell jacket continue the trend? Only you can decide the perfect outer layer for your lifestyle, but there is certainly a time and a place where this jacket truly kicks ass.
It might be a bit too much for summer hikes and adventures at sea level, but when the weather truly starts to turn south, the Triolet stays impenetrable. Ok, so it's not the most affordable jacket on the market, so make sure you know exactly what you're getting into before you take the leap.
We'll break down the Triolet fibre by fibre and expose this jacket for what it truly is – a high-tech, high-quality fully waterproof outer layer that will take you anywhere!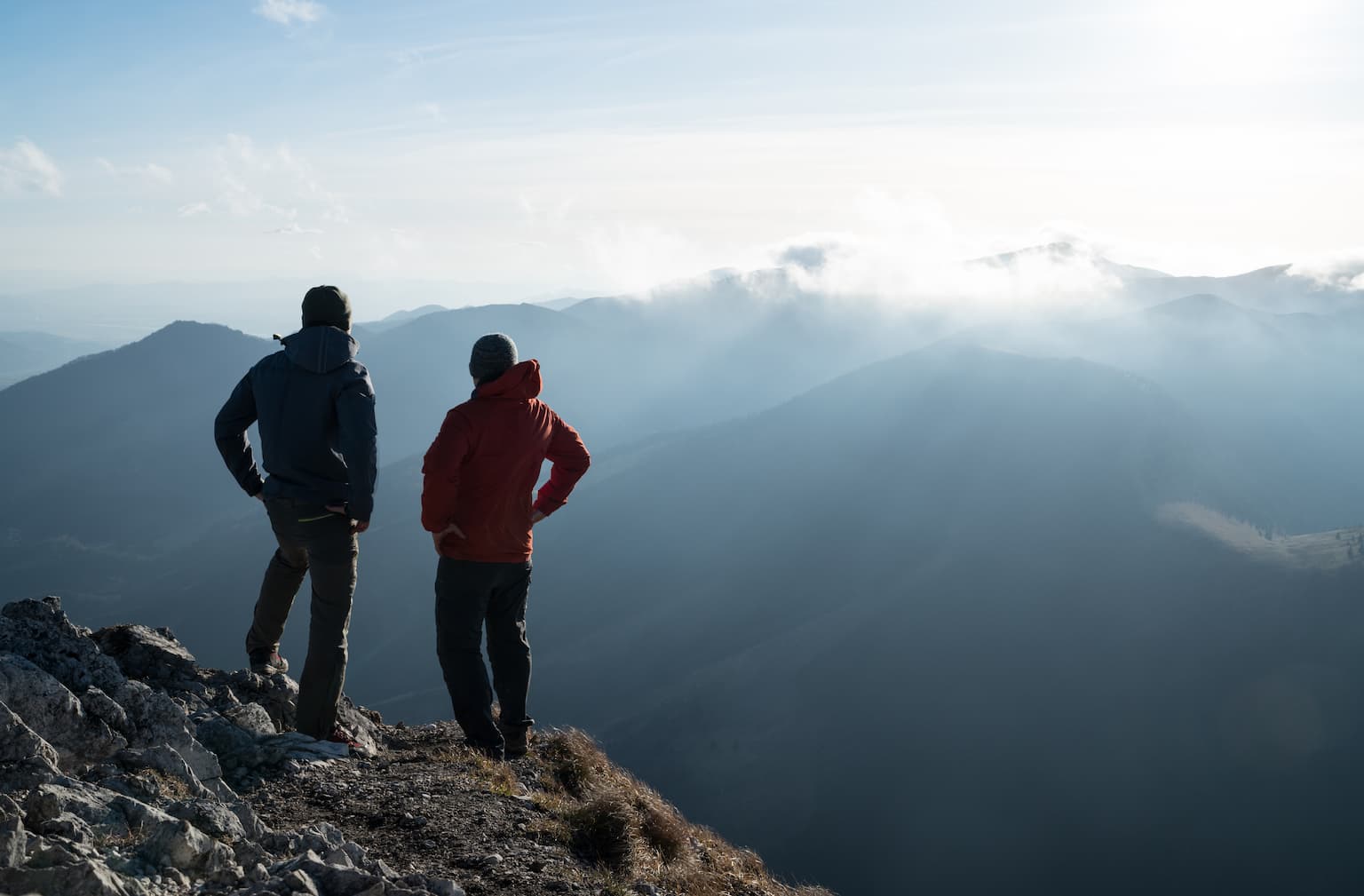 Quick Answers in the Patagonia Triolet
The Triolet is for conquering the high mountains and bombing at high speeds. First and foremost this coat was drawn up for snowsports and mountain climbers, so you'll find high function and casual style at every corner.
The extra layers of rain and wind protection help the jacket stay dry through hours of rain and freezing winds and make a perfect partner for anyone who needs a waterproof way to get outside.
Looking to hit the slopes? Check out the best ski jackets on the market for more options.
Those layers and technical marvels come at a heavy price. The Triolet Jacket is a bit heavy for most casual spring showers and although it has some pit zips and breathability it will feel quite toasty once the temperature starts creeping up.
You don't need this coat for fair-weather hiking, biking and tramping, even in light rain. If packability, breathability, or keeping cool rank highly on your personal packing list you'd be better off leaving this jacket at home.
Looking for more of an all-rounder? Check out the Patagonia Calcite instead, and if you're looking for something super lightweight, give the Patagonia Houdini a go.
Ladies & Gents, It's Time to Step Your GEAR Game Up. 😉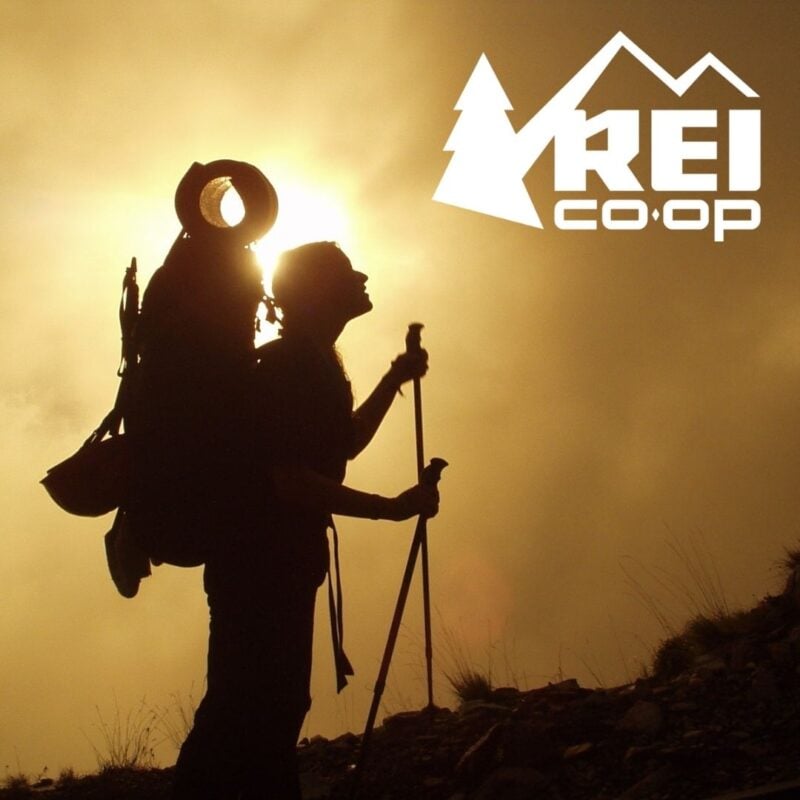 REI is one of America's biggest and most-loved outdoor gear retailers.
Now, for just $30, get a lifetime membership that entitles you to 10% OFF on most items, access to their trade-in scheme and discount rentals.
Join REI Today!
The Patagonia Triolet at a Glance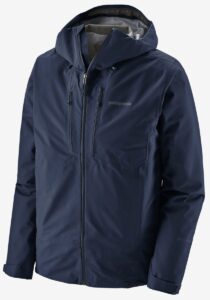 Specs
Price: $399
Weight: 550 G
Materials: Recycled Polyester & 3 layers 75-D Gore-Tex
At our first look, we loved how the Triolet takes care of the edges and details. You'll find comfortable cinches and wrist straps covering all the corners tight, and a helmet-compatible hood that comes with its own visor. Instantly we can see that this coat means business.
Scattered throughout are waterproof pockets and comfortable bonuses that lock in this coat for use in wet winter weather. Without weighing you down, the coat provides several layers of the best waterproofing on the planet on an oversized shell that fits comfortably over base layers.
You can adjust the full-length zippers to protect your neck or open things up a notch and get a breeze going. All these fun features add up to a winter sports legend and an everyday winter rain jacket that will stay comfortable on the gnarliest days of the year.
With a tough exterior that bounces off bumps and bruises along the way, you won't find many adventures too harrowing for the Triolet to help out with.
+Pros
Cinched waistband, wrist straps, and extra-long zipper help you customise your protection.
3 Layers of Gore-Tex serve as a completely waterproof membrane for your adventure.
-Cons
This coat is too much for most Summertime treks at sea-level.
Can feel a bit bulky without two layers underneath.
The best present of all… is CONVENIENCE!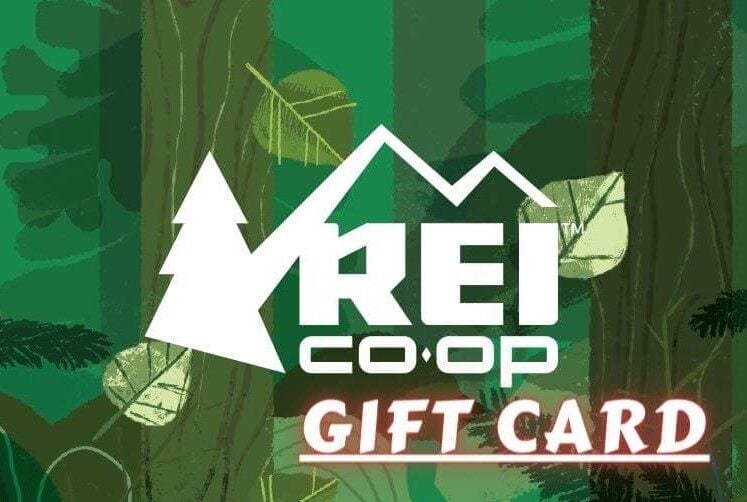 Now, you could spend a fat chunk of $$$ on the WRONG present for someone. Wrong size hiking boots, wrong fit backpack, wrong shape sleeping bag… As any adventurer will tell you, gear is a personal choice.
So give the adventurer in your life the gift of convenience: buy them an REI Co-op gift card! REI is The Broke Backpacker's retailer of choice for ALL things outdoors, and an REI gift card is the perfect present you can buy from them. And then you won't have to keep the receipt. 😉
Buy on REI!
Patagonia Triolet Jacket Performance and Specs
Jackets bred for the mountaintop have a tough challenge. They must both be heavy enough to protect you from surprise snowstorms and light enough to avoid weighing you down on the way up.
The Triolet erred on the side of protection, sacrificing a splash of ultra-light performance to add on extra layers of waterproofing. While the coat still only weighs half a kilo, it's one of the heavier rain jackets in the Patagonia line.
You can eaily find lighter and more packable raincoats, but you may not find a better combination of packability and protection than this bad boy.
The malleable materials can easily squish down and conform into small backpacks and gear haulers. Packers heading for the tropics will find the weight and packability of this coat abysmal, but for winter weather protection you can't expect to find many lighter jackets that still get the job done.
Need a cold-weather coat? Check out the best Patagonia winter jackets for more options.
Patagonia has several lighter jackets in their line but you'll find few rain jackets on the market more waterproof than this one. A fully recycled waterproof and windproof outer layer is just the tip of the iceberg of capabilities that make this raincoat uniquely waterproof.
You can march for miles in the rain or snowshoe uphill through a blizzard. The only guarantee is staying dry. Thanks to the secure mechanisms at the corners and the waterproof zippers on every pocket, this waterproofing and wind resistance isn't limited to your core.
We found the only crack in the durable jacket's ranks to be in the oversized hood and visor area. Water can sometimes pool up around the edges of the hood and drip down the exposed area of your face. It's an issue plaguing many rain jackets, but it's important to be aware of it.
This drip doesn't penetrate your neck and shoulders and thanks to the extended zipper you can tighten things up and protect your cheeks and lips from wind chills on really freezing mornings. Drape the jacket over a few comfortable base layers and you'll have a completely wind and waterproof hardshell exterior to help you get further out there.
Looking for a good mid-layer? Check out the Patagonia Air Zip jacket and pair it with the Triolet for ultimate cold weather protection.
This kind of waterproof doesn't come without a cost. The Triolet tries to meet you halfway with ergonomic zippers, pit zips and breathable corners, but it's still a heavy jacket. Most lightweight raincoats employ two layers of Gore-Tex, but that wasn't good enough for the Triolet.
That third layer starts to clog up some air. Unfortunately, if absolutely no moisture can penetrate the Durable Water Repellent coating, that means not a whole lot of moisture makes it out, either. Sweaty days aren't exactly this jacket's cup of tea.
You can always rock the jacket unzipped, stuff it easily into a day bag or rock it around your waist once the temperatures start to heat up, but the lack of ventilation makes it difficult to use the triolet as your only rain jacket year-round.
For winter warriors, the recycled polyester exterior of this coat isn't as bulky and clammy as some other heavy-duty winter coats. This jacket is breathable enough to protect you on the lift ride up and keep the temperatures moderate while you're soaring down the slopes.
Looking for a waterproof jacket? Check out the best Patagonia rain jackets for some more ideas.
The elite durability of this jacket steps it over the edge in our opinion. The 75-denier outer layer can handle scrapes and bumps as you make your way up a wall of rock and certifies this coat as ready for any kind of mission.
With a price point this high, you'll probably hope that this would be the last rain jacket you ever have to buy. No coat is completely immune to user error, but this beast is the next best thing. The key is in its relative simplicity.
The specs of this coat may jump off the page, but the jacket itself is nothing too flashy. The simple monotone exterior has plenty of great reinforcements along the pockets and wrist straps but doesn't pack on any bells or whistles, and you won't find many moving pieces here.
Every inch of this technologically advanced rain jacket has been constructed with care and has the backup necessary to survive rough days outside and keep protecting your cold-weather adventures for years to come.
The best part is, all this durability is completely recycled, so you don't have to decide between style and sustainability. It's one of the reasons that Patagonia are one of the best travel brands.
+Pros
3 layers of premium Gore-Tex waterproofing push the jacket into the upper echelon.
Two large chest zip pockets help keep the hands warm and provide completely waterproof compartments for cell phones and sensitive electronics.
The 75-denier rating qualifies the coat for rough and tumble climbing adventures.
-Cons
Costs more than some season passes.
The visor and oversized hood can still allow some water to drip down your face.
The Jacket is overkill for most calm summer hikes.
Patagonia & The Environment
Company founders built this company to make it easier to spend time outside, and they know that all these adventures will be for nothing if we don't have any more natural wonders to take off towards.
There is simply no way a modern outdoors lover can turn a blind eye towards the slowly dying planet. Why not start with the gear we buy to spend more time outside? Nobody wants to have to hurt the earth to make it to the mountain top. Luckily, Patagonia makes it easier than ever to reach new heights without cutting down too many trees along the way. They're one of the best outdoor brands out there for this reason.
The Patagonia Triolet, and almost every jacket in the Patagonia line, is fair trade certified and uses recycled materials across the board. These materials aren't just ultra waterproof and lightweight, they're also eco-friendly. Like every other piece of their company, you can trace the Triolet's production back through every step of the process.
Don't get me fooled, as the largest outdoor company on the planet, they still have a long way to go. As of 2020, only 39% of their apparel assembly factories were paying workers a living wage. That needs to change, and that number has been slowly increasing over the years.
Patagonia knows that everything they make impacts the planet. While they're not perfect, the company's commitment to broadcasting their efforts and being transparent about the sources of their jackets you can feel safe bringing home the Patagonia Triolet for more reasons than just the coat's high-performance capabilities.
Patagonia Triolet Jacket Comparison

Our GREATEST Travel Secrets…
Pop your email here & get the original Broke Backpacker Bible for FREE.
That's all there is to it! You won't find much flash in this unassuming jacket, but you will find a completely waterproof membrane to reinforce your next bitter cold day outdoors. As Patagonia has become famous for, this jacket fits a wide range of adventures and budgets and serves as an excellent and safe choice for this winter and beyond.
As you can see from our chart, you can find some lighter hard shell rain jackets and some with a few more fancy materials finishing off the cut. This jacket certainly has plenty of competition to reach the mountaintop, but we feel the coat provides just enough to qualify for more adventures and serve as a wonderful addition to many closets.
Let us know if the Triolet exceeded, or failed to meet, your expectations and your altitudes in the comments below.
---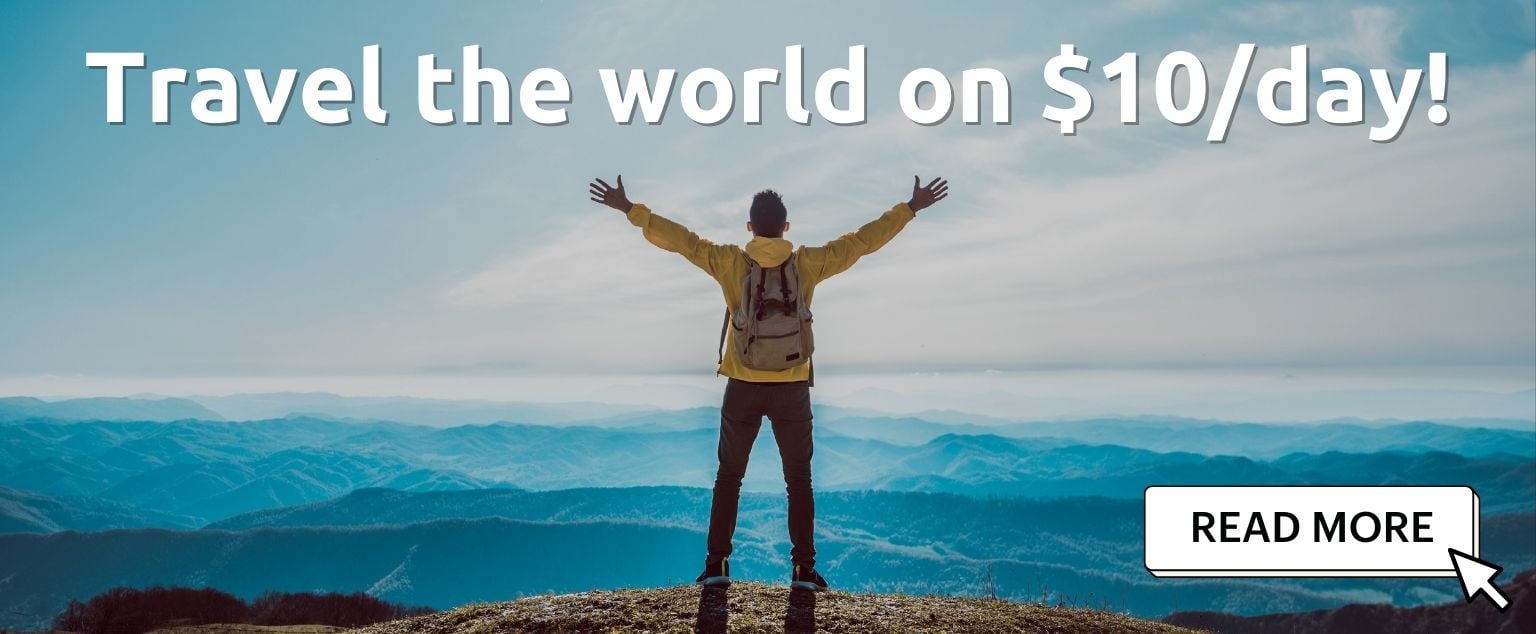 And for transparency's sake, please know that some of the links in our content are affiliate links. That means that if you book your accommodation, buy your gear, or sort your insurance through our link, we earn a small commission (at no extra cost to you). That said, we only link to the gear we trust and never recommend services we don't believe are up to scratch. Again, thank you!