The middle is not necessarily a very exciting place to be. I mean, by definition it's neither here nor there. It's all a bit middle of the road and a tad too mild.
Not convinced? Well, look at the Midwest in the US or the Midlands in the UK – hands down the most boring parts of the whole country. Or go and listen to your favorite music, you probably either love the thumping bass (low) or you love the bright melodies (high), yet I bet many of you barely even notice the mid-sections patiently holding it all together.
And yet where would we be without the much-maligned middle? Adrift in a chaotic sea of extremities is where. In this post, we are going to celebrate all things middle by taking a deep dive and close look at the Patagonia R1 Air Zip.
By the end (or even by the middle…) of this Patagonia Air Zip review, you shall know whether this is the right mid-layer for your middling needs.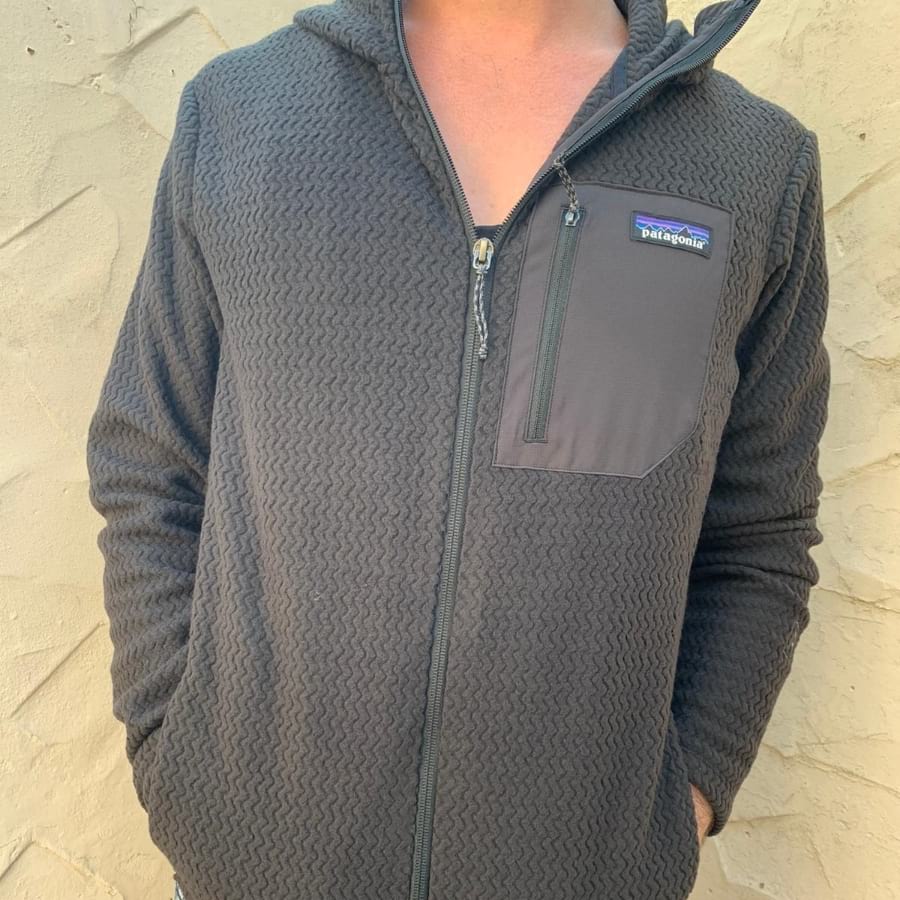 Quick Answers
If you're after a mid-layer for use in outdoor activities then this may be for you. If you enjoy going hiking or climbing in a variety of seasons and weather conditions, then at some stage you will need a mid-layer and this is a great one.
If you don't get outdoors much, you may not need this. It can work as a light jacket for mild, dry weather, but there are more suitable options for this. Also, note that it is not waterproof so should not be relied on as an outer layer.
The Patagonia R1 Air Zip At A Glance
Price: $189
Weight: 275 g | 9.7 oz
Insulation: Good
Pockets: 3 (2 hand, 1 chest)
Best Use – Mid layer for outdoor activities
What's Good: Light, warm and versatile.
What's Bad: Not waterproof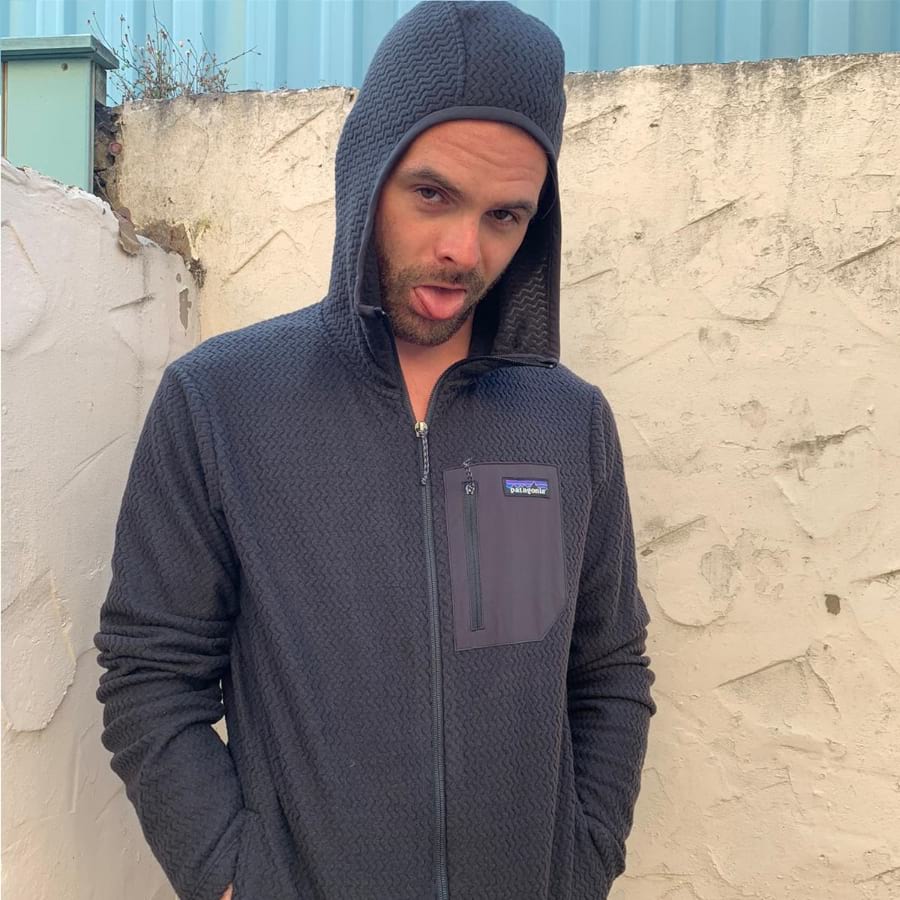 The R1® Air Full-Zip Hoody is a lightweight, breathable, and quick-drying technical fleece for high-exertion activities in cold conditions. The fabric is made with 100% recycled polyester and is structured for comfort during movement.
The R1 Air Hoody comes with a full-length zip and a close-fitting hood that has been designed to fit under a jacket hood. In terms of pockets, there are two handwarmer pockets along with a small chest pocket. All pocket zips are pretty light. The Hoody doesn't have any drawstrings. It is available in both men's and women's options and comes in a whole bunch of colours.
There is also a hoodless version available and most of the specs are exactly the same.
Patagonia Air Zip Hoody Performance and Specs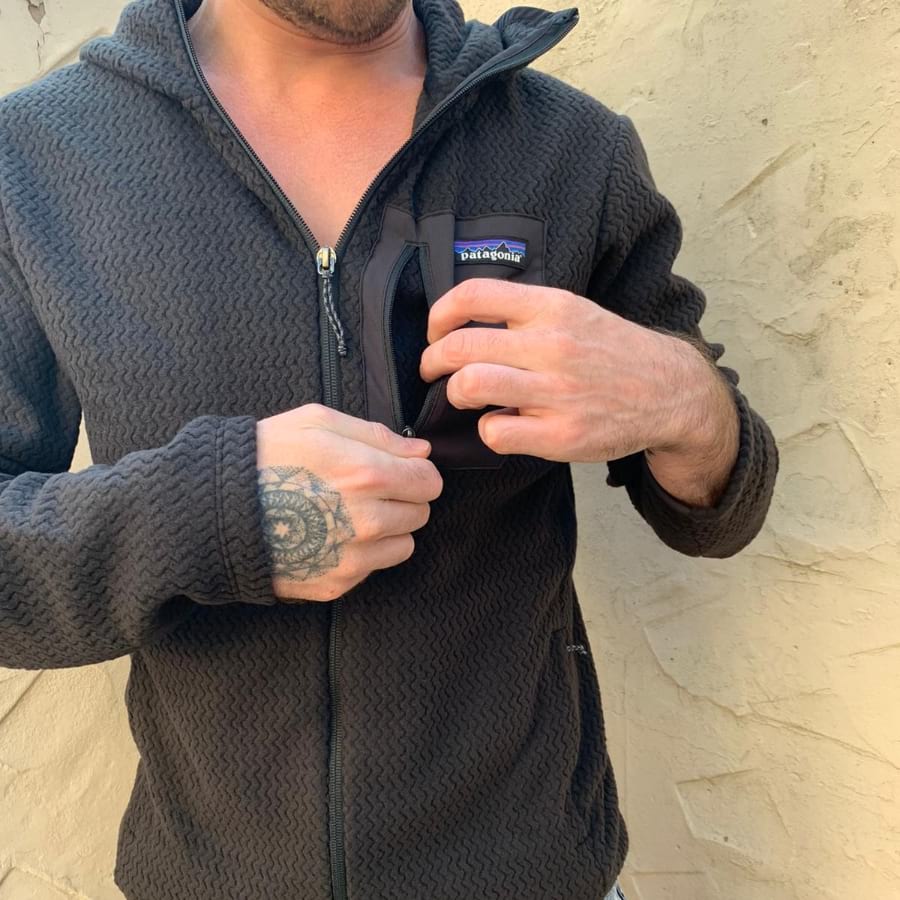 This is a mid-layer so its primary function is to add some warmth under a jacket. Its warmth rating is a solid 7 which means the hoody will keep in your body heat in mild conditions, but primarily during activity. It will keep you warm as long as you're moving around and being active, but is less warm if you are standing around.
If you want a mid-layer designed for sitting around camp at night, then go for something with a warmth rating of 9 or 10 or just buy a fleece.
Despite being a mid-layer, the R1 can also be worn like a jacket over a t-shirt on warmer evenings or even around the house. I like to pack something like this when I travel to India and often dig it out after dark.
Weighing just 275 g | 9.7 oz, The R1 is a bloody light for a fleece in this class. It weighs barely anything and you can definitely chuck it into the bottom of your hiking pack and not have it bother you by adding extra trail weight.
On the other hand, if you pack a (warmer) fleece, then you will feel the extra weight.
This is a mid-layer that is not waterproof and is barely water-resistant. It's designed to be worn under a waterproof jacket.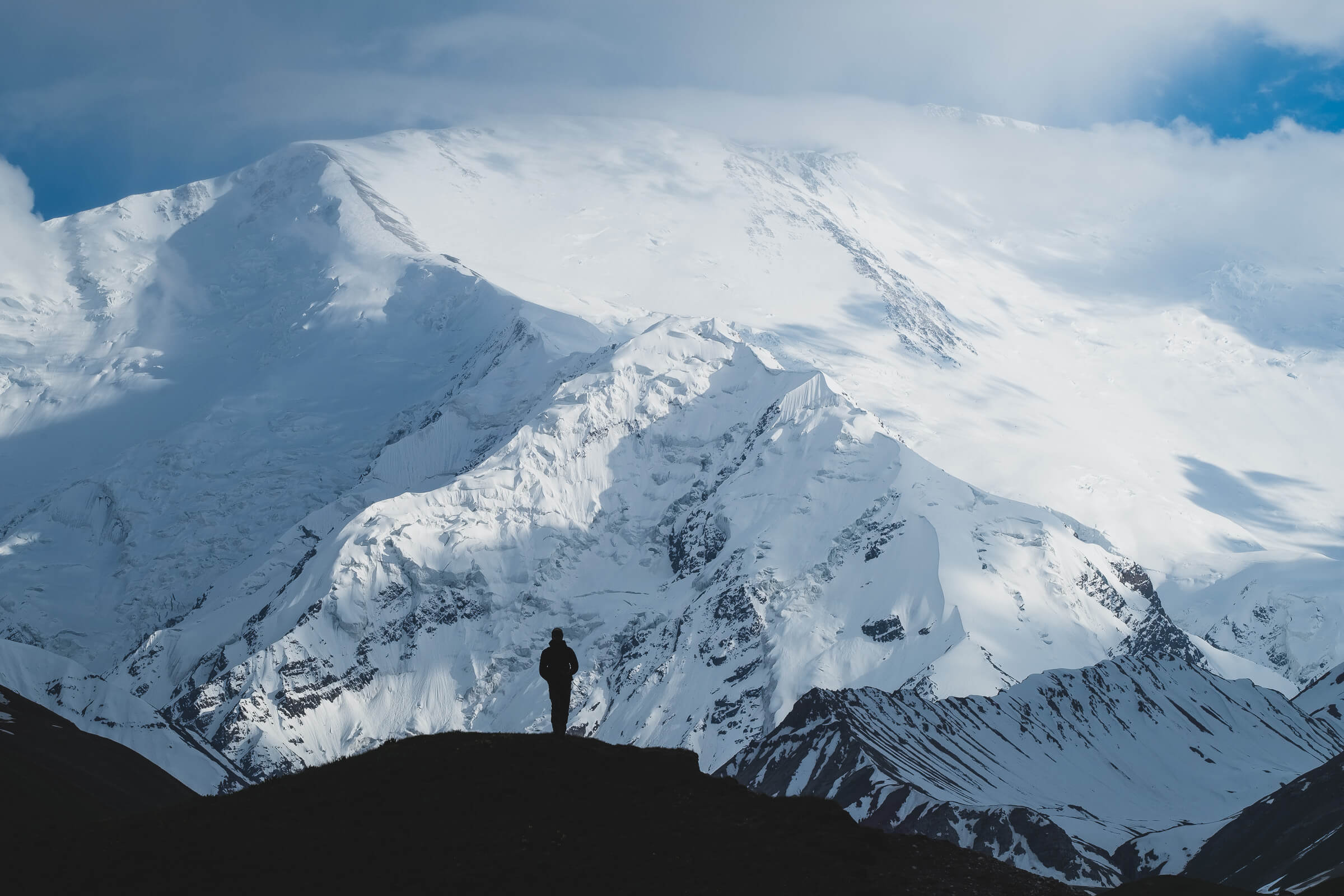 In terms of wind and cold resistance, it's pretty versatile. As a mid-layer, it can be mixed with light or heavy under and over layers depending on what circumstances you need it for. As long as you are wearing a good base layer and a decent warm jacket, then the R1 will be able to handle most winter temperatures at sea level and 3 seasons in alpine settings.
However, please note that the Air Zip is not intended for extreme weather use. So, if you are going to be spending a lot of time in extreme weather, then you should look elsewhere and get some dedicated cold-weather gear.
Any mid-layer lives and dies on its breathability. It needs to keep your warmth in while allowing air to circulate. If you're wearing a close-fitting base layer or a heavy jacket, a mid-layer that lacks good ventilation can cause a great deal of hot 'n' bother.
The good news is that the Patagonia Air Zip puts in another solid shift in this department. The breathability is brilliant and even when hiking uphill at full tilt, I never felt too hot or sticky at any point.
+Pros
Very Warm
Good Breathability
Patagonia & The Environment
Sustainable, ecological travel gear is really trending right now (and hopefully forever), which is truly frigging wonderful for a bunch of tree-hugging eco-freaks like us. Patagonia are one of the leaders in this space and quite a lot of items in their product ranges can now be classified as fully "sustainable".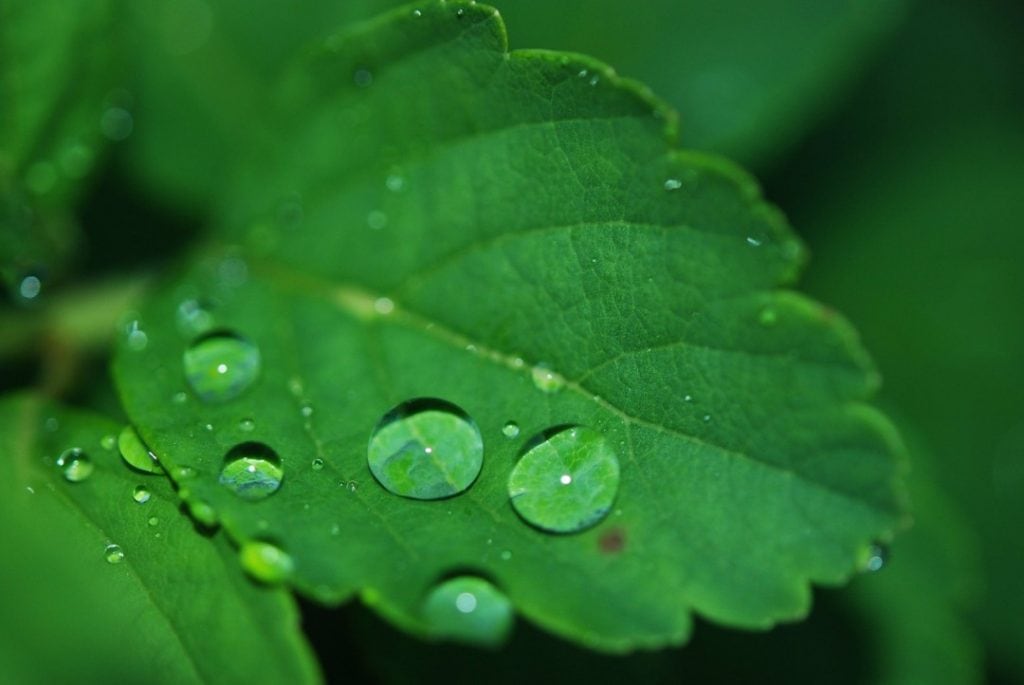 The fabric used is recycled polyester and the entire production process has been awarded bluesign approval for eco-conscious production methods. Oh, and the Patagonia brand meets fair-trade standards meaning the jacket wasn't stitched together by modern-day slaves.
This is reflected in the price tag and ethical products do cost more – still, at least you know where the money is going.
Patagonia R1 Air Zip Hoody Comparison
Still not sure whether the R1 Air Zip is the solution to your mid-layer crisis? Well, there are plenty of other mid-layers out there for you to consider.
Let's take side by side look at some of the contenders for the middle-layer champion of the world title!
Final Thoughts
Hopefully you found this Patagonia R1 Air Zip Review to be at least a little bit helpful. It's a very good all-round mid-layer that mixes warmth, insulation, breathability and versatility. Patagonia gear is not cheap, but it is high quality and, as you now also know, it's kind of ecological too.
Have you tried the Patagonia R1? Do you like it? Or maybe you know of an even better mid layer that you think we should know about. Either way you know the drill, let us know in the comments below – we always love your feedback.
---
Find out how YOU can support the site.
We work hard to put out the best backpacker resources on the web for free! It's all about helping out our tribe of awesome backpacker readers (that's you!). Please visit the link to find out how you can help keep the site going 🙂
For the sake of transparency, some of the links in our content are affiliate links. This means that if you book your accommodation, buy a piece of gear, or sort your insurance through our link, we earn a small commission at no extra cost to you. We only link to stuff that members of the Broke Backpacker team has actually used and never endorse products or services that are not up to scratch. Thanks for your support!