Fleece jackets can fit into any suitcase. They offer the warmth and performance features to accompany camping and climbing trips, while delivering a signature style fit for any occasion.
On fall days, they provide everything you need to stay warm while you watch the leaves change. A sherpa-lined inside layer can save ski trips, serving as an inside layer that helps keep your body heat in. Climbers can feel comfortable mountaineering well into winter with the right jacket by their side.
The amount of freedom fleece jackets give you and the massive amount of fleece jackets on the market have made the style prominent in backcountry ascents and hostels worldwide.
There are tons of fleeces on the market right now. All of them promise the world, but only a select few qualify for our list.
We've broken down popular fleece construction features so you can build your own idea of what you want out of your fleece. The jacket can be high performance or high fashion, and several different weight classes offer up combinations of weather resistance and breathability.
Right then, let's get a look at the best fleeces and fleece lined jackets on the market.
10 Best Fleece Jackets – The Lowdown
Every prominent outdoors company has taken a crack at designing this iconic piece of essential gear. Only a few companies have crafted the perfect blend of style and performance that establishes their product as one of the best fleece-lined jackets on the market.
In 2021, fleece technology has taken another leap forward. Make sure you check out what every one of the best fleece-lined jackets on the market has to offer so you can understand the heights of what this technology can do.
With everything from completely recycled source materials to water and wind-resistant fleece materials, modern travelers have more great choices than ever when it comes time to select your newest fleece.
The jackets on our list provide different strengths and weaknesses, but all of them have a place in your gear bag. Read on to learn about which factors designers considered when creating the best fleece jackets on the market, and use this guide to help you select your next fleece-lined travel partner.
Note that fleece jackets generally don't provide too much in the way of waterproofing – you can check out our waterproof rain jacket posts to find one of these to use as an outer layer. However, you might find some water-resistant fleece jackets out there.
Quick Answers – Our Top Picks for Best Fleece Lined Jackets
The Best Fleece Jacket for Warmth
The Best Fleece Jacket for Breathability
The Best Lightweight Fleece Jacket
The Best All-Rounder Fleece Jacket
The Best All-Rounder Fleece Jacket
Men's Patagonia R2
> $$
> Simple design
> With stretchy fabric
The Best Fleece Jacket for Mountains
The Best Fleece Jacket for Mountains
Arc'teryx Delta MX Hoody
> $$
> Comfortable sleeves
> Breathable and slightly wind resistant
The Best Fleece Jacket for Backpacking
The Best Fleece Jacket for Backpacking
Men's Marmot Reactor
> $$
> Lightweight fabric
> Extra shoulder padding
The Best Fleece Jacket for Summer
Most Stylish Fleece Jacket
Best Fleece Jackets Money Can Buy
The best fleece jackets on our list established themselves as experts in a particular niche, as well as checking all the boxes you'd come to expect out of a quality middle layer. These coats have provided countless warm nights and comfy travel days for wanderers across the globe.
There are loads of different directions designers have gone when crafting their fleece-lined jackets. Some materials are so lightweight they feel like an extra warm base layer, while other hooded, heavyweight fleeces seek to serve as a middle and outer layer.
No matter the niche, the jackets on our list cut no corners across the research, design, and construction process to provide best-in-class performance, style, and durability. A fleece jacket is light enough to fit into any suitcase and can be worn in all seasons. This means that your fleece jacket could be coming with you on every adventure.
We only want the best available gear to take up our valuable luggage space, so only the best fleece jackets money can buy have earned their place on our list.
Ladies & Gents, It's Time to Step Your GEAR Game Up. 😉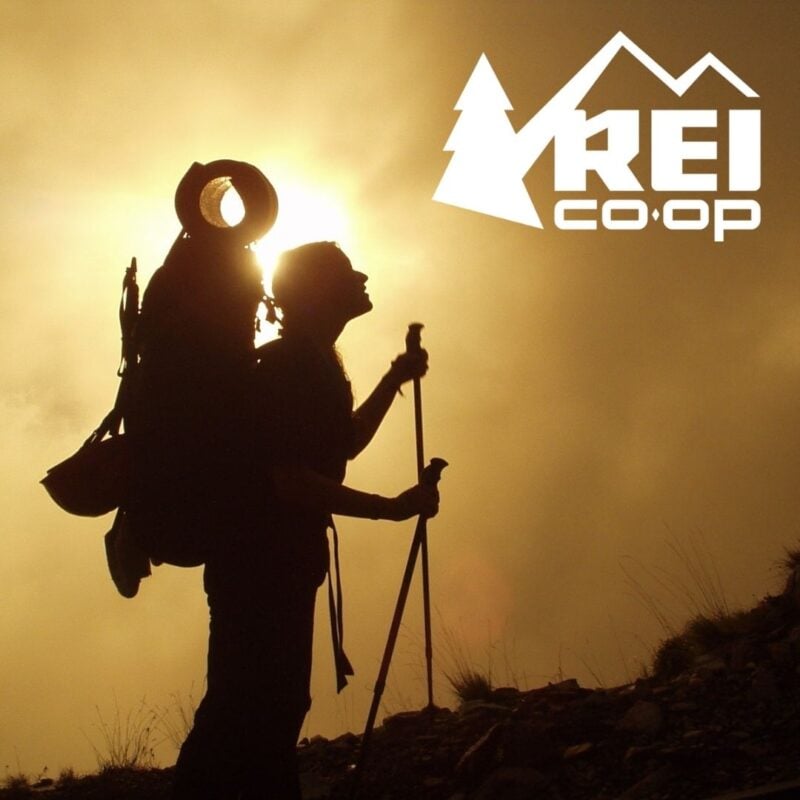 REI is one of America's biggest and most-loved outdoor gear retailers.
Now, for just $30, get a lifetime membership that entitles you to 10% OFF on most items, access to their trade-in scheme and discount rentals.
Join REI Today!
#1 – The Best Fleece Jacket for Warmth – Men's Patagonia R1
Men's Patagonia R1 is our pick for best fleece jacket for warmth
Specs
Type: performance
Weight: 12 oz.
Price: $139
Patagonia's signature adventure fleece has proven itself worthy of four-season use in the great outdoors. The jacket features technically advanced features that may discourage those seeking a coat with a more relaxed look but helps wearers feel warm no matter the conditions.
Extra heat is trapped in thanks to the included hood. A Polartec Power Grid makes up the unique square design from the hood to the waistline, covering every inch of this jacket in an extra layer of breathable warmth.
This jacket is lightweight, durable, and powerful enough to be equipped by ultralight backpackers and outdoors folk who need serious protection for serious adventure. With a Patagonia guarantee to last a lifetime, this versatile fleece jacket will keep any experience warm.
Our team loved this fleece-lined men's jacket, especially for hiking and climbing. They felt the jacket was lightweight, true to size and super flexible making it perfect for outdoor activities either as a main jacket or for layering.
Our pick for best fleece jacket for breathability is Men's Arc'teryx Fortrez Hoodie
Specs
Type: Performance
Weight: 16 oz
Price: $199
Completely surround your upper half in a versatile hoodie that takes care of the details. The Fortrez Hoodie is another technically advanced fleece jacket option, demanding one of the highest costs of any fleece jacket on this list. Arc'teryx has provided a plethora of features that make this powerful unit worth a pretty penny.
The breathable exterior fabric provides water and wind resistance and serves as an extra layer of insulation that keeps warmth close to you. Designers ensured this fleece jacket could withstand the elements by adding additional layers wherever they could. A neck gaiter/balaclava combination whips out in seconds and offers built-in protection to your cheeks and nose.
The face mask cements this model as a fantastic partner on the slopes and in freezing conditions as a middle layer. Breathable and heavy-duty, you won't find many fleece jackets that can handle more than this one. By the way, Arc'teryx also makes a very high-spec winter jacket – check out the Beta AR here.
Our team were impressed by this fleece-lined jacket with a hood, a feature they feel is often lacking on other fleeces. The addition of the chest pocket was also a welcome feature especially given that they felt this jacket was thicker, warmer and more heavy-duty than the RI, so more useful as an outer layer. Equally, they love the two pockets on the front too for keeping their hands warm … or to just stop them looking awkward!
Meet the best lightweight fleece jacket: Men's North Face TKA 100 Glacier
Specs
Type: Casual
Weight: 9 oz
Price: $55
Simple and affordable, this lightweight fleece jacket has plenty of warmth and comfort built-in at a price range that makes it an excellent choice for budget backpackers looking for straightforward protection. The quarter-zip coat doesn't have any pockets or fancy amenities attached.
Instead, The North Face focused its resources on creating a fleece jacket built to last. Its simplicity and warmth ensure that when used as part of a larger ensemble, The Glacier will keep you warm for decades to come.
The jacket is protected by a lifetime warranty, giving you a full-time middle layer of protection. If you don't like your fleece too complicated, the warmth and durability this bad boy comes with make it a steal.
For those wanting a classic fleece for multi-use, our team felt this was a great option. They loved how lightweight and compact it was for rolling up and throwing in a backpack for when the need arises. Even those of the team that are in tropical Southeast Asia need a warm layer occasionally for hiking or motorbike trips, and this is a great way to be prepared without taking up too much room.
#4 – The Best All-Rounder Fleece Jacket – Men's Patagonia R2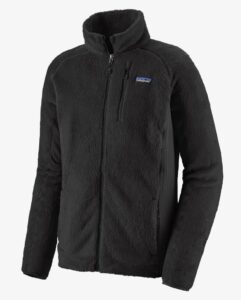 One of the best all-rounder fleece jacket is Men's Patagonia R2
Specs
Type: Casual
Weight: 11 oz
Price: $169
If you close your eyes and imagine a fleece jacket, chances are this will be the one you picture. The classic fleece jacket is frequently seen on campuses and day hikes across the country.
There is no fleece more iconic than the Patagonia R2. A simple design keeps warmth in, highlighted by the reinforced cinches around the neck and wrists. With this jacket, Patagonia has provided warmth that will let the wearer do more.
The fleece seeks to fit into every scenario, not being the best in any category but ranking highly across the board. It's fuzzy and warm, with stretchy fabric that excels at staying dry. There is no hood, and the oversized fit makes the jacket work perfectly as a fashionable outer layer or cozy coat for a fall hike.
For those wanting similar versatility, but a step up from the TKA 100 Glacier, our guys felt the R2 was the perfect solution. They loved the extra warmth and style this Patagonia jacket offered as well as the additional features like the 3 pockets which made the product feel more premium.
Our pick for best fleece jacket for mountains is Arc'teryx Delta MX Hoody
Specs
Type: Performance
Weight: 12 oz
Price: $179
Designed with the elements in mind, the MX on this Delta option stands for mixed weather. The hoodie and comfortable sleeves on this alpine-focused jacket are breathable and slightly wind resistant built to handle the quickly changing mountain weather.
It's thin enough to be warm while climbing, and interior fabrics keep sweat away and heat insulated. This jacket is the premier performance-based fleece in Arc'teryx's arsenal and is our favorite middle layer for tackling challenging mountain tramps.
Our mountaineering team members just love this jacket for a number of reasons. Firstly, they're kinda a shallow lot and they seem to think they look pretty cool on the trails in this number, and I have to agree! We just love anything that bucks the trend of boring old black, grey or khaki outdoor gear! They also love how lightweight and flexible the jacket feels, especially for activities like climbing where you need maximum arm and shoulder movement.

Do You Want to Travel FOREVER??
Pop your email in below to get a FREE copy of 'How to Travel the World on $10 a Day!'.
#6 – The Best Fleece Jacket for Backpacking – Men's Marmot Reactor
Men's Marmot Reactor is one of the best fleece jacket for backpacking
Specs
Type: Performance
Weight: 11 oz
Price: $95
Marmot built this jacket for activity. The lightweight fabric repels sweat, and extra shoulder padding provides a perfect resting point for packs of all sizes. The thicker outer layer of this coat combines with the extra padding to give a two-pocket jacket that packs the performance to keep you fresh and warm on longer hikes and backpacking trips.
It works best when paired with a windbreaker and often doubles as a pyjama top on colder nights. If you're looking for a fleece jacket to wear while moving, the Marmot Reactor will provide you comfort on the go.
Our team felt this lightweight fleece offered great value for money when it came to just how warm it was. When packing for their longer backpacking stints through multiple seasons and climates, maximising protection and longevity whilst minimising weight was their main priority… and they felt this hit the sweet spot.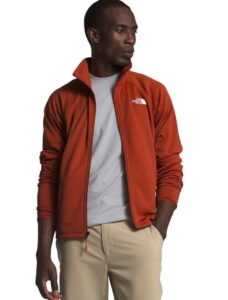 Echo Rock Full-Zip Jacket – Men's is our pick for best fleece jacket for summer
Specs
Type: Casual
Weight: 14 oz
Price: $90
Pair this coat with brisk morning walks before the heat of the day or sunset bouldering sessions in a mountain breeze. Lightweight and full zip, the coat provides a splash of warmth without being too toasty to wear in the summertime.
Designers kept the warmth to weight ratio in mind while sketching out this fleece. Oversized sleeves easily fit above the elbow, and the jacket zips all the way up into a turtleneck if the wind is hampering your walk.
The lightweight fleece used from the neck down won't make this jacket the warmest fleece you've ever felt, but if you want a laidback coat that works well in less intense conditions, the build quality and comfort of this North Face Fleece will fit everyone.
Our team were big fans of this fleece and loved that it was nice and lightweight, looked pretty cool and worked well for warmer locations. Even though we've listed the jacket as casual, well, we all know that whilst backpacking that actually means smart! So our scruffy lot also felt this jacket looked a bit more upmarket than others on our list.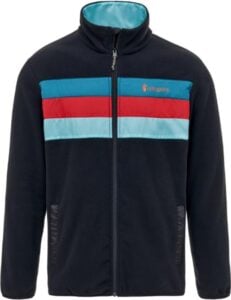 Our pick for most stylish fleece jacket is CotopaxiTeca Fleece Full-Zip Jacket
Specs
Type: Casual
Weight: 13 oz
Price: $100
You don't often find a jacket assembled from scraps on the production line floor in the conversation for the most stylish fleece jacket on the market, but Cotopaxi has embraced a unique business model to create a jacket that looks and does good.
The comfortable fleece features a three-stripe design, which blends three different fabrics leftover from other productions. Once a particular color combination goes out of stock, you'll never find that exact same jacket again.
Along with the look, the materials are warm and comfortable, and two hand pockets round out the coat. All this in a package that costs less than $100 makes for a promising fleece for casual, stylish use.
Our team loved the retro vibes of this jacket and are generally massive fans of how cool Cotopaxi's gear looks. Beyond looks, the team were also impressed by how nice the fleece felt to wear. They loved the feel of the fit as well as the super soft material.
KUHLKollusion Fleece Lined Jacket is our pick for best fleece lined jacket
Specs
Type: Casual
Weight: 36 oz
Price: $138
Look towards this Kuhl fleece-lined jacket if you want your fleece to serve as your middle and outer layer. The water-resistant exterior combines with the warmth of a fleece interior all the way through the hood. Four oversized pockets and a button-up front enhance the exterior's protection features and create this coat's signature look.
The jacket takes its waterproofing a step further than a typical fleece coat, as the outer layer provides polyurethane coating and a thin layer of synthetic wax. You can store the hood inside the collar on drier days to make sure things don't get too hot.
It's the closest a fleece jacket gets to work as an outer layer and will keep most casual wearers warm through everything but the coldest days of the year. It's a great fleece-lined winter coat.
If you're looking for a fleece-lined waterproof jacket, our team highly recommends this option if weight isn't a concern. Ok, so it might be too heavy for backpacking, but for a day-to-day winter jacket, it's perfect. Our team were big fans of the utilitarian look and on a practical level loved all the pockets on this thing! Another bit of feedback was that it was really warm without feeling puffy and resists the weather well.
The North Face Train N Logo Full-Zip Fleece Hoodie – Men's is one of the best fleece hoodie
Specs
Type: Performance
Weight: 17 oz
Price: $90
Designed initially to follow trail runners into the depths of winter, this coat packs a punch. A full zip hoodie with fleece lining, The North Face designed this coat to keep things warm while wicking away moisture to allow wearers to do more.
The jacket provides a slightly oversized fit to most scenarios, and a flashy North Face logo across the left sleeve will have any runners sporting this look standing out. The hoodie can't be relied upon to be waterproof, but if you're looking for a fleece to wear during winter workouts, the warmth and protection provided in this machine-washable shell is unbeatable.
Our team loves this fleece-lined jacket, especially how stylish it looks! This jacket performs well on the trails but also looks cool enough to not look out of place in the city. Our team felt it offered great versatility for those trips that include both hiking adventures and urban explorations.
The best present of all… is CONVENIENCE!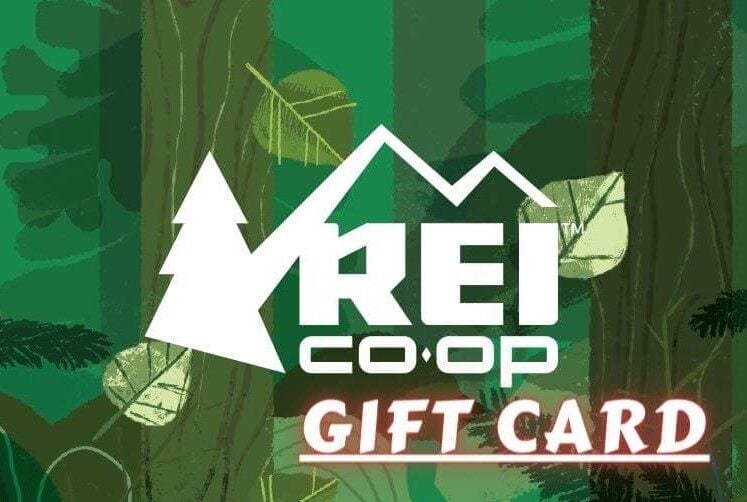 Now, you could spend a fat chunk of $$$ on the WRONG present for someone. Wrong size hiking boots, wrong fit backpack, wrong shape sleeping bag… As any adventurer will tell you, gear is a personal choice.
So give the adventurer in your life the gift of convenience: buy them an REI Co-op gift card! REI is The Broke Backpacker's retailer of choice for ALL things outdoors, and an REI gift card is the perfect present you can buy from them. And then you won't have to keep the receipt. 😉
Buy on REI!
Choosing The Right Fleece
Fleece Jackets provide a cozy, stylish, and portable outer layer. Each option on the market is a suitable fleece for a particular traveler, but no choice is the best fleece for everybody. The right fleece will depend on the weather, the activity, and the look sought after by the wearer.
We'll wade through the usual questions a first-time or longtime fleece owner may have when shopping for their newest outer layer to help you get a better picture of which coat you see yourself in while on the summit.
These questions don't have one right or wrong answer. Every fleece jacket sits in a unique space in the overall spectrum. Some jackets will sacrifice performance features in favor of a more fashion-forward style, while others will get rid of all the extra bells and whistles in favor of a fleece fit for extreme outdoor use.
To choose the right fleece, you'll have to take a hard look at what you want your thread to help you achieve. Take a look at some of these technical features that some modern fleece jackets are capable of and decide for yourself what will best fit you.
Performance or Casual Fleece?
Just because it's a Cotopaxi jacket doesn't mean it's built to summit the Cotopaxi. Some fleece jackets sacrifice performance features like breathable fabric and water-resistant layers in exchange for a warmer or more stylish feel.
Performance fleece will hold up against harsh elements, and you may find them more comfortable to wear if you are planning on exercising in your fleece. These jackets stand out by their use of lighter materials that increase breathability.
Casual jackets don't try to be anything they're not. The jackets keep things warm, cozy, and simple with fur-lined exteriors and a three-button collar. These larger models are perfect for nights reading by a warm fire or a simple yet stylish slip-on before a chilly night out.
Performance fleeces typically come with some sort of lightweight wind-blocking material, a zipper system, or even a lightweight hood. Casual fleeces are personified by a heavier, fuzzier fleece outer fabric and stylish colors.
Decide where you're going to take your jacket before shopping for your coat. Some coats attempt to fit into every scenario as a casual performance combo. Each fleece jacket will feature a slightly different ratio of the two styles.
Weather Resistance
Fleece lined jackets have limitations that make the style best used as a middle layer. High-end fleece jackets built for performance will feature water and wind-resistant features, but you you'll be hard pushed to find a completely waterproof fleece jacket.
The good news is, that doesn't mean you won't be able to get your coat wet. Fleece materials help keep sweat and rain from soaking through the jacket's fabrics and help you deal with a surprise drizzle. However, when faced with prolonged rain, you'll want to bring in extra help.
Additionally, the breathability offered by most fleece-lined jackets doesn't have an on-off switch, which makes the style notorious for offering up low wind resistance. Air flows right through the fleece, meaning a windy day can totally cancel out the warmth the jacket is supposed to provide.
Gearheads and outdoors lovers find the most success when they pair their fleece jackets with an outer windbreaker or rain shell. Adding on this extra layer will keep things warm and block out some of the worst inclement weather.
Some of the performance jackets on our list, like the Arc'teryx Delta or Kuhl Kollusion, provide wind-blocking fabrics that work with the fleece to create a more weather-proof coat, but no fleece is impenetrable.
About Fleece Weight
Fleece weight works to set a universal standard of understanding fabric thickness. Your coat can either be lightweight, midweight, or heavyweight, each with pros and cons. Every jacket will express its fleece weight by "G/m2" or grams per meter squared, which helps indicate in which niche the jacket excels.
These weights were established by Polartec, which is the technology behind most fleece's breathable warmth. The heavier the fleece weight, the warmer your jacket will be, at the cost of breathability.
Some of the lightest fleeces on the market are barely more than an extra warm base layer, while the heaviest fleece weights can keep your core warm through sub-zero temperatures. Heavy jackets also have better luck blocking the wind. Those looking for a coat prepped for exercise often favor lighter weight models, while adventurers seeking serious warmth take on the extra weight.
These three weight classes have undergone more loose interpretation over the years. Modern convenience and technology have allowed designers to break the rules, and many jackets don't fit into one specific category.
To help narrow down your shopping list, understand the different fleece weights and gear your search towards your preferred class.
Lightweight – 100 g/m2
You can keep running long into winter with a lightweight fleece jacket. The fleece's with the thinnest material on the market will breathe and layer better than any other coat category, at the slight expense of warmth.
If you're looking for a fleece to wear while engaging in outdoor sports, look for a lightweight fleece to provide warmth without holding you down. They also work for adventurers looking for a light, insulated middle layer to wear underneath a more oversized coat.
The Patagonia R1 from our list is an excellent example of a robust, lightweight fleece. The light jacket still provides plenty of warmth, but the thin material ensures that it will never feel like too much once your heart rate starts to increase.
Heavy Weight – 300 g/m2
Heavyweight fleeces are for serious warmth. The fleeces in this class are your best bet if you want your fleece jacket to work as an outer layer, as the performance offerings in this class combine wind and water-resistant materials with fleece to create a more complete warming product.
Some of the more iconic casual fleeces are also from the heavyweight division, as the heavy fleece tends to be a super soft material that helps the wearer feel cozy. At the end of the day, every inch of these fleece-lined jackets is designed to help keep you warm.
Medium Weight – 200 g/m2
A medium weight fleece is built for casual wearers who want the most versatile fleece jacket possible. The class defines coats that are equal parts breathable and warm and are the weight of choice for most of the more fashion-friendly fleece jackets.
These coats do well in various scenarios and provide a comfortable everyday fabric that works as an outer layer in fall and spring and a warm middle layer in rougher winters. The Iconic Patagonia R2 is a best-in-class middleweight fleece-lined winter jacket.
Breathability
Fleeces are known for their airflow. Depending on which class of fleece you are shopping for, you can find your perfect winter workout companion within this fabric. The same properties that make a fleece jacket not hold up well against windy conditions will also work in your favor. Most fleeces are made out of some combination of polyester and spandex that provides tiny holes that let excess moisture out.
A simple rule of thumb is that as the fleece gets heavier, the breathability goes down. Of course, many performance features will also impact your breathabilities, such as extra wind resistance or waterproof fabrics being mixed into your fleece.
There is no such thing as one jacket that can do anything. Since fleece-lined jackets are known for their breathability, they work great for fall hikes and as a middle layer that lets sweat in and out when faced with colder conditions. To provide the best protection, pair a breathable fleece with a windproof outer shell.
Best Fleece Jackets

| Name | Type | Weight (oz) | Price (USD) |
| --- | --- | --- | --- |
| Men's Patagonia R1 | Performance | 12 | 139 |
| Men's Arc'teryx Fortrez Hoodie | Performance | 16 | 199 |
| Men's North Face TKA 100 Glacier | Casual | 9 | 55 |
| Men's Patagonia R2 | Casual | 11 | 169 |
| Arc'teryx Delta MX Hoody | Performance | 12 | 179 |
| Men's Marmot Reactor | Performance | 11 | 95 |
| Echo Rock Full-Zip Jacket – Men's | Casual | 14 | 90 |
| CotopaxiTeca Fleece Full-Zip Jacket | Casual | 13 | 100 |
| KUHLKollusion Fleece Lined Jacket | Casual | 36 | 138 |
| The North Face Train N Logo Full-Zip Fleece Hoodie – Men's | Performance | 17 | 90 |
How and Where We Tested To Find The Best Fleece Jackets
In order to compare these jackets, we got our hands on each of them, dished them out to different team members and let them loose! Luckily we've got folks all over the world from Bali to Baltimore and … Bolton! So there are plenty of opportunities to see how these jackets work in different conditions and environments.
For our testing, we applied the following metrics to each and every jacket to get a fair comparison and check out what we felt were the most important features.
Fit and Comfort
There's no comparison to feeling how a jacket feels when it's actually on, the way it hangs over your shoulders and how comfortable the fit is. So we awarded points for how well each jacket actually feels to wear and how true the fit is.
Weatherproofing
First and foremost, the purpose of a jacket is to offer some form of protection from the weather. When it comes to fleeces most are designed to protect against the cold, whether that is a chilly autumn day as a main jacket or combined with layers to fight the winter freeze.
Most fleeces aren't designed to be waterproof and instead are used as a mid-layer or on its own on a dry but cold day. We've managed to source some jackets with some added water resistance but for full protection, it's recommended to combine these with an outer hard shell.
As such, we tested these jackets for protection from the cold, wind and light rain as well as checking out how well they worked when layered.
Ventilation
Jackets need to breathe, even winter-weather jackets designed for cold conditions. Fleeces are often used for hiking and activities like climbing here you'll soon warm up. A good jacket will keep you warm without you becoming a sweaty mess inside!
Aesthetics
There is a school of thought that subscribes to the idea that travel and outdoor gear doesn't need to look good, as long as it performs. Well, we never enrolled on that course because here at TBB we take looking sexy seriously!
Fleeces aren't exactly known for being the best-looking gear but things have improved over the years. With these picks, you won't have to look like your year 9 Geography teacher on a trip to the Yorkshire Dales!
Value
You'll get from the name that well, we're broke! So when it comes to picking out travel gear, value is super important. Now, that doesn't mean we always go for the cheapest option out there, we all know the "buy cheap, buy twice" false economy of that attitude. However, we want value for our money and the best jacket we can realistically afford.
With that in mind, we judged expensive jackets harsher and expected more from them. Whereas cheaper options were given more leeway.
FAQ about the Best Fleece Jackets
Still have some questions? No problem! We've listed and answered the most commonly asked questions below. Here's what people usually want to know:

Our GREATEST Travel Secrets…
Pop your email here & get the original Broke Backpacker Bible for FREE.
Final Thoughts on the Best Fleece Jackets
Now that we've covered all there is to know about the best fleece jackets on the market, all you have to do is choose which breathable layer is best for you.
A high-quality fleece with the proper care routine can last a lifetime. Choosing the best fleece jacket for your adventure is easier if you decide what you want to do while wearing your jacket and narrowing down the options based on what's most suitable for you.
Each of the fleece jackets on our list has been weather tested worldwide to prove itself a worthy option within its niche. You can't go wrong selecting any of these outer layers to help keep you warm no matter where the journey takes you next.
In case you're still feeling indecisive, Our favorite fleece for performance is the lightweight Patagonia R1, while our favorite casual fleece is the recycled beauty contained in the Cotopaxi Teca.
The market is constantly changing, and the next best fleece innovation could already be out there. Let us know if you've seen anything fresh on the scene in the comments below.
So, did we find the right jacket with fleece lining for your needs?
Need something even warmer? Check out the range of Ororo heated jackets for something even cosier!
---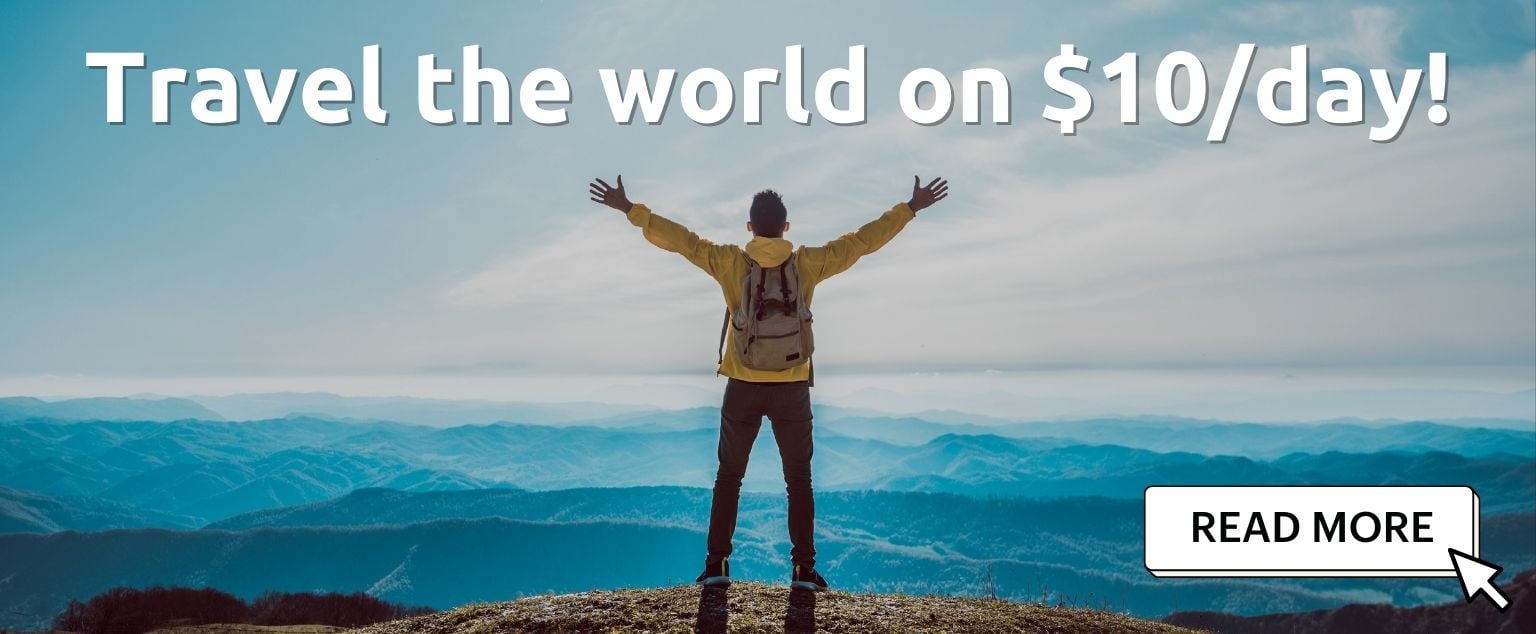 And for transparency's sake, please know that some of the links in our content are affiliate links. That means that if you book your accommodation, buy your gear, or sort your insurance through our link, we earn a small commission (at no extra cost to you). That said, we only link to the gear we trust and never recommend services we don't believe are up to scratch. Again, thank you!