Sometimes it takes extreme effort to keep those extremities warm in harsh conditions. When the cold of winter really hits, flip a switch and march with confidence through some seriously cold weather with this one of a kind kit.
Ororo Heated Jackets bring a battery-powered heater into the backcountry and finish off the job with a completely water-resistant coat that can hold on to some serious warmth even when the battery gives out.
These futuristic coats come in a wide-ranging line. You'll find a few classic coat options, as well as fits for all styles of wanderers, all kitted out with an easily controllable heating element. That means there's bound to be an Ororo Jacket that fits into your look and keeps you feeling toasty all season long.
Their catalogue now includes vests, fleece, and sweatshirts alongside signature heated jackets that have 5+ years of experience keeping warm. These guys aren't just an upstart company making a lot of noise – they've quickly established themselves as an outdoor brand that walks the walk.
So let's take a closer look and find out what's going on underneath the hoodie. With snow on the forecast, we'll keep an eye on that front coming from the North East and give you a front-row seat to an Ororo heated jackets review.
Whether you want to bundle up next to some serious warmth or employ a lightweight option that focuses on the core, we've got the perfect Ororo heated jacket to take your comfort on the road.
Word Up Warmers – When we first wrote this post we were quite enamoured with the Ororo heated jacket range and where very happy to recommend them.
However as of 2022, this is absolutely no longer the case. Whilst you can still read this post if you like, we would instead direct you to either our Ravean Heated Jacket Review, or our Best Heated Jackets Round Up where you can find much better, more reliable and better value jackets.
Ravean Heated Jacket Review
Quick Answers – These Are The Best Ororo Heated Jackets
If this ain't your first heated rodeo, skip on ahead to the nitty-gritty and select which Ororo jacket review you want to read:
#1 Men's Classic Heated Jacket – Black & Blue // Women's Classic Heated Jacket – Black
#2 Men's Heated Jacket – Black & Gold // Women's Heated Jacket – Black & Purple
#3 Men's Classic Heated Vest – Black // Women's Classic Heated Vest – Black
#4 Men's Heated Hunting Jacket – Camouflage, Mossy Oak Country DNA
#5 Women's Thermolite® Heated Parka – Olive (New)
#6 Men's Heated Fleece Jacket – Black/ Army Green/ Red
#7 Women's Heated Down Jacket (New)
#8 Unisex Heated Fleece Hoodie – Black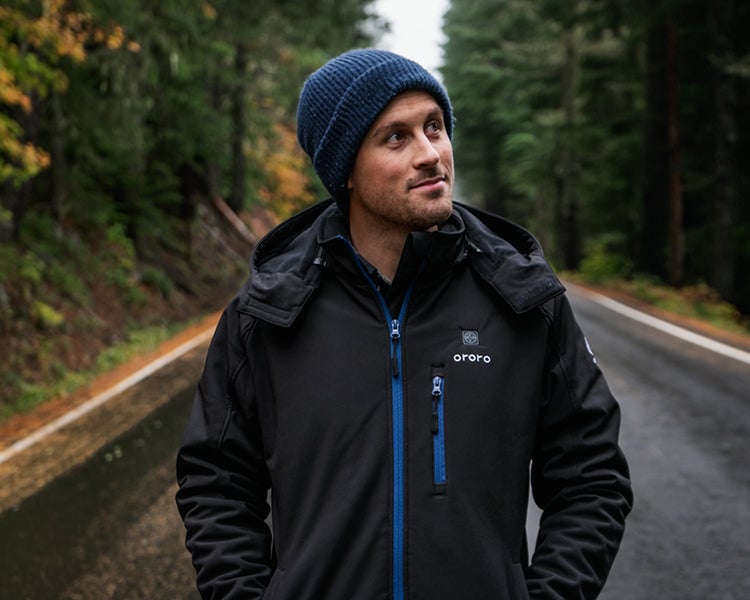 What Is a Heated Jacket?
A heated Jacket is a classic winter coat that uses carbon fibre heating elements and an efficient battery power source to pump in artificial warmth to work alongside your body heat.
The jackets are every bit as insulated and protective as other top-of-the-line winter coats with one slick twist: a totally controllable heater that provides additional warmth to your chest, arms and hands.
Even before the heating is turned on, these jackets are incredibly warm and breathable enough to reach the peak. Switch the heater on and you'll stay warm on the freezing mountaintop. That's where the Ororo heated jackets come in!
The Best Ororo Heated Jackets To Keep You Warm!
Winter is coming… WARM UP!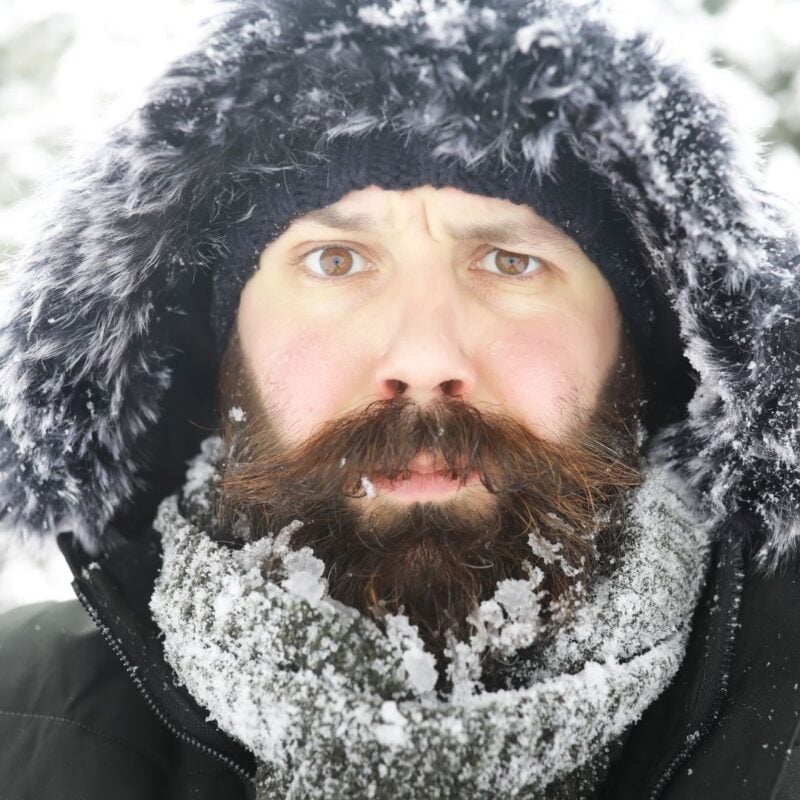 Get up to 50% OFF when shopping gear for the winter on REI.
Warm up for the holidays and SAVE on outdoor gifts all the way through Dec 18!
View on REI
Specs
Best Use: Outer Layer
Weight (Kg): 1.61
Main Material: Polyester
Battery Life (low): 10 hours
Ororo's signature jacket does it all. With a thick protective coating that brings wind and water resistance into the 21st century, you can switch your warmth on and off in style with this two-tone heated jacket.
This classic started it all and hasn't been afraid to make a few improvements on its way to the top. The current day classic improves on Ororo's original heated jacket by becoming more ergonomic and flexible. Your removable hood gives you further freedom of movement and the upper back heating elements combine with chest warmers to keep your core firing.
One flick of the switch will heat up the jacket in a hurry making the classic coat a great option for long-range trips and quick missions across town in foul weather. The battery also doubles as a powerful USB charger to keep your electronics juiced up as long as you are.
Looking for jackets that provide more waterproofing? Check out our rundown of the best rain jackets for hiking.
Specs
Best Use: Outer Layer
Weight (Kg): N/A
Main Material: Polyester
Battery Life (low): 10 hrs
If you're a bit too sporty for heavy-duty protection of the Ororo's classic, this more breathable heated jacket may be able to help. You can easily slip this comfortable coat over other breathable layers to allow for variable warmth as things start to heat up.
This Ororo heated jacket takes on an oversized Raglan sleeve design to become a match fit. Ororo's usual high-quality polyester and spandex combine to save weight and stay loose on the run.
Even with the battery off, this wind-resistant coat will keep you comfortable while staying active on a cold day. Switch on the heating element during warm-ups to get fresh faster and let your natural body heat take care of the rest.
Specs
Best Use: Outdoor recreation
Weight (Kg): N/A
Main Material: Nylon
Battery Life (low): 10 hrs
Packing four separate heating areas into a smaller frame, this vest is Ororo's best midlevel heating option. The heater takes this vest into overdrive and will help the sleeveless jacket serve as your outer layer well into winter.
When things start to get really cold, you can wrap this mid-layer inside a waterproof outer coat and pump out insulated warmth exactly where you need it most. The lightweight vest has two heaters in the front, one in the back, and one right around the collarbone to keep you warm all over, and the low-key look will leave no one the wiser.
Slip your hands in the pockets and they'll have great access to the vest's heater, leaving no part of you out in the cold. Switching the heat on and off will provide you with a variable vest that can keep you far toastier than a traditional vest without sacrificing any style.
Specs
Best Use: Days in a duck blind
Weight (Kg): 1.27
Main Material: Polyester
Battery Life (low): 10 hrs
An electronically heated jacket teaming up with a true hunting and fishing pioneer has loads of potential, and this particular offering absolutely delivers. You can get up and out there earlier all while staying patient as the day rolls on with the added warmth provided throughout this heated jacket.
From the hood to the front pocket, this oversized coat can really turn up the heat. Mossy Oak finished off the coat with its signature camouflage pattern and a lowkey emerald green stripe across the shoulder to make it the best heated hunting jacket.
This Ororo jacket blends in the woods and still subtly sticks out of a crowd by making it easier to spend the entire day outside in the elements.

Do You Want to Travel FOREVER??
Pop your email in below to get a FREE copy of 'How to Travel the World on $10 a Day!'.
Specs
Best Use: All winter long
Weight (Kg): N/A
Main Material: polyester
Battery Life (low): 10 hrs
I didn't think they could make fluffy three-quarter length coats much warmer, but Ororo's heating introduction to classic winter options has changed the game. This parka pays homage to the most fashionable jackets on the market with its faux fur and pumps out powerful heating behind the lush lining.
Ororo's signature Polyester insulates the heating elements and stays lowkey to work from Monday through Sunday. The oversized front pockets also mean you can keep your hands all toasty and warm close to the elements in the jackets. It makes it ideal for the coldest days of the year all whilst staying super stylish!
You're bound to find enough storage space to keep your hands covered and your accessories stored with eight different pockets dotted around the jacket! The fur and fleece linings complement this parka's heating element and provide full-body heating across a huge coat for a super cosy experience!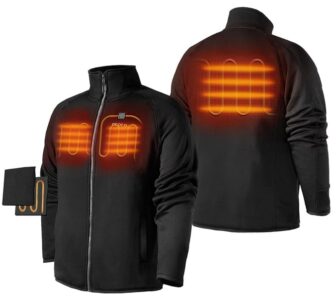 Specs
Best Use: Tailgates
Weight (Kg): N/A
Main Material: Polyester
Battery Life (low): 10 hrs
This versatile fleece takes everything you love about the category and adds on a battery-powered heater, whether as a freezing temperature mid-layer, mid-autumn outer coat, or last line of warmth for an adventure in the great outdoors.
Serving as Ororo's softer option, this light fleece jacket teams Polyester up with 35% cotton to provide a snug autumn jumper that packs enough heat to work into winter. This smaller Ororo heated jacket didn't skimp on the features.
You'll find a USB charging port and three separate heating elements that pump out heating energy comparable to Ororo's larger coats wrapped in a more compact design, making it a more travel-friendly jacket than many of the other options.
On the outside, one monotone layer fits in with every outfit combo and helps this heater sneak into a variety of wintery occasions. Unlike some of Ororo's more heavy-duty options, this fluffy fleece feels just as good lounging on the couch at home as it does on the go.
Specs
Best Use: Outer Layer
Weight (Kg): N/A
Main Material: Polyester
Battery Life (low): 10 hrs
This super warm Ororo jacket is an electric blanket with sleeves. A cosy 90% down fill envelops you in warmth, while the durable outer shell stays wind and water-resistant. On their own, the insulation of down and weather resistance of polyester provide a formidable duo. When Ororo introduced battery-powered heating into the mix, that combo became even more powerful.
Two large heating elements in the front stomach and upper back really pump out the heat, while a bonus carbon fibre heating unit sneaks into your collar and finishes off the warmth in style.
This oversized coat can reduce in size slightly with a removable hood and battery pouch, and one USB-C charger helps keep it all juiced up through long icy commutes.
Looking for other options? Check out our rundown of the best down jackets.
The best present of all… is CONVENIENCE!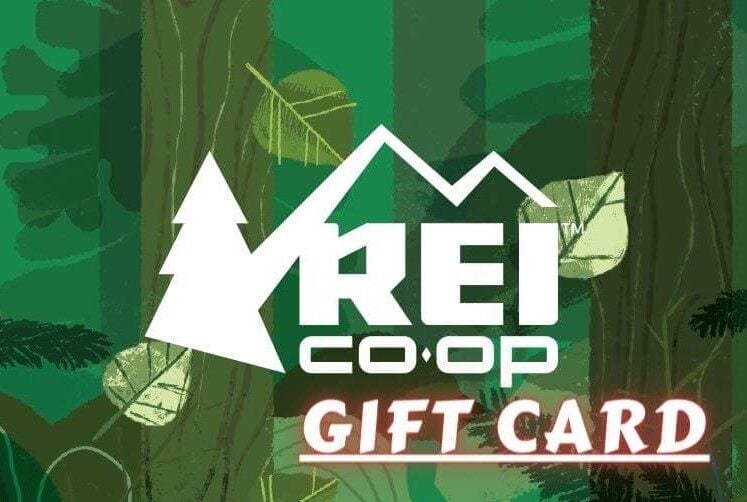 Now, you could spend a fat chunk of $$$ on the WRONG present for someone. Wrong size hiking boots, wrong fit backpack, wrong shape sleeping bag… As any adventurer will tell you, gear is a personal choice.
So give the adventurer in your life the gift of convenience: buy them an REI Co-op gift card! REI is The Broke Backpacker's retailer of choice for ALL things outdoors, and an REI gift card is the perfect present you can buy from them. And then you won't have to keep the receipt. 😉
Buy on REI!
Specs
Best Use: Lounging the house and running errands
Weight (Kg): N/A
Main Material: Cotton and Polyester
Battery Life (low): 10 hrs
Available in zip-up and pullover styles, your everyday hoody just got superpowers. This Ororo heated hoodie fits light and loosely, and offers a comfortable and low-key piece of clothing that offers a bit of warmth once switched off. When it's time to get off the couch and get outside on cold days, you might not even have to change your clothes.
This cosy hood turns into an efficient heating unit at the flick of a switch, allowing you to bop around town and stay in control of your personal climate without having to throw on a massive jacket. Charge your phone with the included USB slot in your battery system and cycle through three different heating settings to find your favourite level of comfort.
No article of clothing can beat a classic hoodie's versatility. Slap an electronic heater on there and you've got a great piece of winter clothing that is adaptable for a whole heap of different scenarios. Whether you're working from home on a chilly morning, popping to the shops or wearing the Ororo heated hoodie as a mid-layer below a larger winter jacket, it does it all!

Our GREATEST Travel Secrets…
Pop your email here & get the original Broke Backpacker Bible for FREE.
Final Thoughts
It's not easy to keep up an active outdoor lifestyle in freezing conditions. There is no shortcut around finding the right gear to stay warm when the temps drop. These Ororo heated jackets are the closest thing to a cheat code on the market. So when you're heading out for a winter trip, you're going to want to stay comfortable enough to enjoy your time without being distracted by being freezing cold!
From sneaky-hot bottom layers to bonafide outer shells, these heated jackets help you spend more time outdoors once the temperatures start hitting single digits. Find your perfect match and you won't feel forced to spend this winter on the couch.
You might think a battery-operated jacket may be fragile or difficult to clean, but Ororo thought of everything. These jackets are machine washable, water-resistant and toasty warm, this makes them hands down the best heated jackets on the market, and the best solutions to the deep chills of winter too.
Did we miss anything on our Ororo heated jacket review? Let us know below.
Looking for something a bit more upmarket? Check out the Gamma Wear Graphene heated jacket or how about the Venustas heated jacket instead. There's also the Dewbu heated jacket which is another great option.
---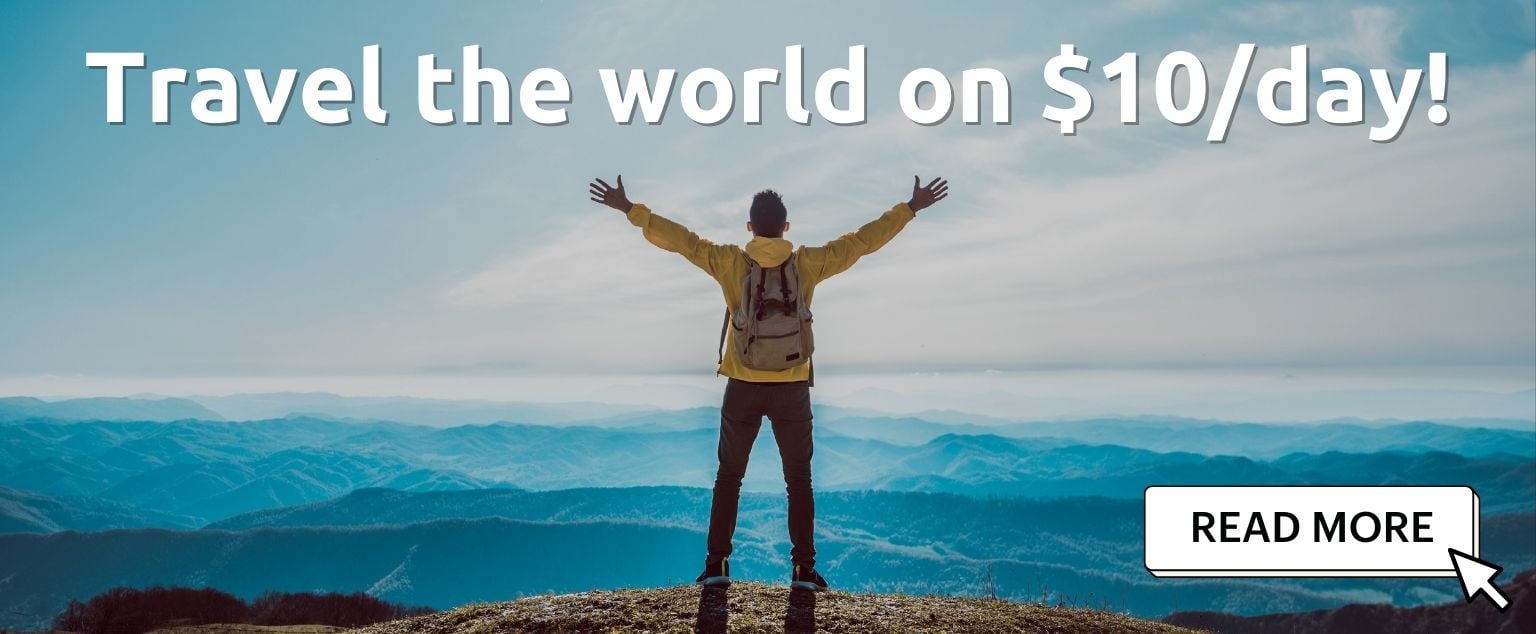 And for transparency's sake, please know that some of the links in our content are affiliate links. That means that if you book your accommodation, buy your gear, or sort your insurance through our link, we earn a small commission (at no extra cost to you). That said, we only link to the gear we trust and never recommend services we don't believe are up to scratch. Again, thank you!