If you're looking for a sneaky new way to keep warm during the winter months, then this high-end heated jacket might be the perfect solution to keep you globe-trotting even when the mercury drops! Starting off as a Kickstarter project with big dreams. Combining a high tech graphene exterior with superb heating capabilities, this thing gained motion quickly!
Almost 3 million dollars and 8,500 backers later, the jacket took shape and shipped out, promising to be the ultimate all-climate jacket. With a claim that bold, we had to take a closer look.
Broke backpackers are all about saving space without sacrificing too much comfort. That mentality makes this Graphene jacket all the more interesting. Without lugging around a heavy coat or insulated monstrosity, you can have immense heating power when you need it and a great lightweight raincoat when you don't.
What more could you ask for? Well, a power bank for one. This coat is pretty amazing, but it's not perfect. The long list of features in this coat can sound too good to be true, so today we're going to find the truth.
We put every inch of the Nobel-prize-winning outer shell through its paces and examined the details, all the way down to the myriad sneaky pockets. What we found was a whole lot of value hidden away amongst this versatile piece of backpacking gear.
Unfortunately, all this technology won't come cheap. Starting at $300, this lightweight coat is a heavy investment that is well worth it for some adventures but not all lifestyles. Let's break it all down and find out if this coat has got a place in your backpack.
Product Specs and Performance Breakdown
This Graphene Jacket fills the charts with eye-popping specs. With an outer shell that's impermeable and lighter than air, carbon heating elements that emit warmth and a great eye for detail, this is a hardcore coat that can accompany most adventures.
It's a good alternative to heavy winter jackets that just do one task and take up a lot of room whilst doing it! It also offers more versatility and protection from the elements than a down jacket. If you're looking for a high tech way to keep warm whilst you're travelling over the colder months, this is a great option.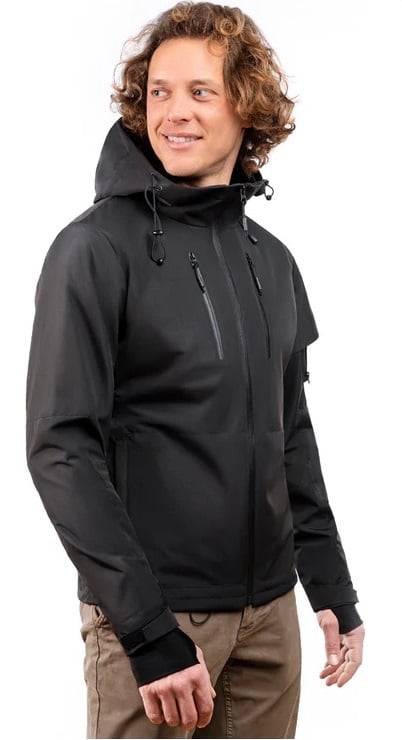 Size and Fit
It all starts with the fit and the look of course! The sleek monotone exterior doesn't exactly pop out of a crowd, but the jacket looks and feels as high-quality as the build materials. The unisex outer layer has plenty of space to fit a sweater or base layer underneath and stay breathable.
The jacket sleeves come with additional hand sleeves giving you extra protection against the elements but also making the jacket fit even better. This way if you need to lift your arms up then your sleeves won't expose you to the cold air. The full-length zip from the loose-fitting hips to the hood allows you to block out freezing gusts of wind all whilst not being too tight and uncomfortable.
Besides these key snug fit points, the jacket hangs loose and light across your body making it feel light and airy when needed. Sometimes a warm jacket can make you feel a little overdressed, but not here!
The jacket is barely heavier than a typical raincoat, and the smooth lightweight exterior folds easily and packs down incredibly small. This coat's super light stature is what makes the Gamma Wear jacket different from the competition and uniquely eligible to serve as your one coat for all climates.
The Graphene proves that sometimes big heat can come in small packages.
Ladies & Gents, It's Time to Step Your GEAR Game Up. 😉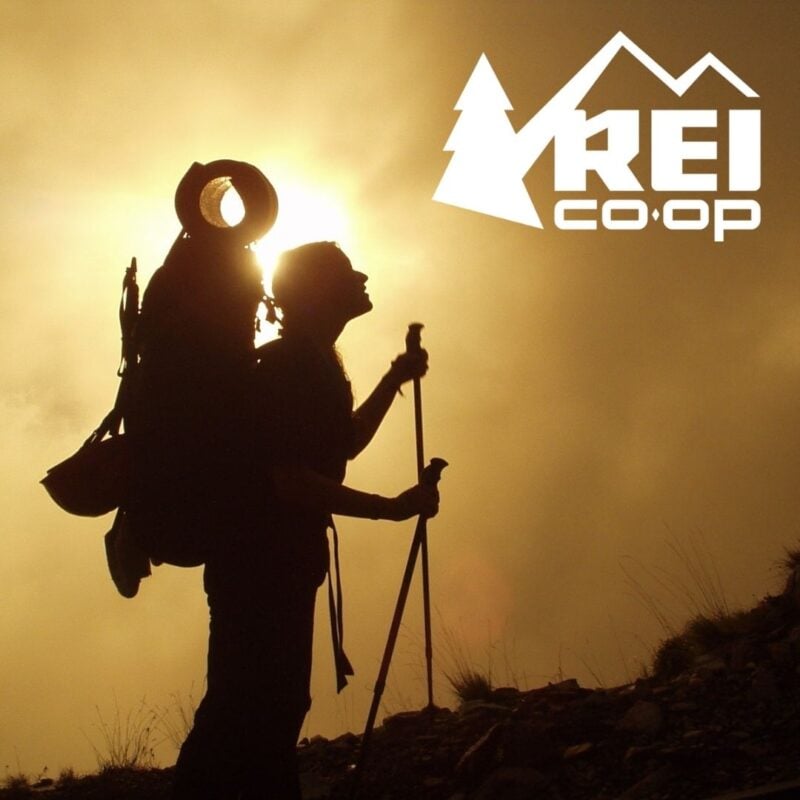 REI is one of America's biggest and most-loved outdoor gear retailers.
Now, for just $30, get a lifetime membership that entitles you to 10% OFF on most items, access to their trade-in scheme and discount rentals.
Join REI Today!
Outer Shell
The outer shell is where this epic jacket gets its name. The shell is made out of Graphene material, a Nobel prize-winning substance that can stop a bullet in just two microscopic layers, though we don't suggest using it for that!! This outer shell is light, durable, and completely waterproof.
You won't find many heated jackets on the market with better wind and weather resistance than Graphene, but that's barely scratching the surface of all this material can do. Graphene also works as an anti-odour and hypoallergenic layer that goes above and beyond to stay clean and dry.
We all know how quickly things can get smelly while living out of a bag, but the right pieces of clothing here and there can go a long way toward keeping things fresh for your entire trip. When it is time to clean up, the outer shell and entire jacket are easily machine washable.
Another key perk of Graphene is its thermal properties. The material works as an insulator and breathable moisture wicker to help the jacket keep you toasty warm through winter without being too hot for alpine summers. Clever hey!!
Put all these features together and you get an outer shell that is ready for four seasons of adventures and trips in all sorts of weather conditions.
Gamma Wear Graphene Heating System
While we love this heating system, if there is one serious flaw in the Gamma Graphene it's within this feature. Gamma neglected to include a battery in the coat, which means you'll have to pick up a power bank with a USB-A input to activate the artificial heating elements of this coat. This is one of the things that makes Gamma Wear one of the best jacket brands for heated coats.
This means that most of the artificial heating prowess of this jacket depends on which power bank you choose to pair it with. A uniform heat distribution system makes the most out of your battery life and evenly spreads your warmth throughout your core once you've got the right power pack.
All of these features are incredibly low-key. Fire up the warmth with one non-descript button on the inside of the coat and feel the heat in no time. The system works with the graphene material to provide an efficient heating system with one-of-a-kind insulation. There are three carbon heating elements built throughout the core of the jacket that churn out the heat while staying malleable and flexible.
Not including its own battery system has a few perks. The jacket can stay feather-light and easily machine washable because the coat doesn't always have a bulky battery compartment to worry about.
The jacket's main goal is to keep you warm in freezing temperatures without having to activate the artificial heating unit, but when things get really cold you'll always have a personal toaster in your back pocket. Alternate between red, orange and green heating settings and find the perfect output to stay warm.
Pockets, Hoods, and Zippers
Is there such thing as too many pockets? Some fishing vests and street corner sales coats may have gone a bit overboard, but the Gamma Graphene delicately walks the line and includes ten different non-descript pockets that don't get in the way of this jacket's sleek style.
You'll find pockets all over the place, from small, tough-to-spot zippered pockets on the sleeves to cushy chest pockets that keep your hands close to the heaters. There are pockets crawling all over this thing and each one has a purpose.
Each pocket is also protected by a crisp zippered opening that opens and shut smoothly. That same secure zipper rolls all the way up through the high neck to lock in warmth on especially brutal escapades. Boy, do we love a good smooth zip!!
Gamma also took care of the details to keep the coat comfy despite its myriad of features and tech. You'll find a drawstring adjustment in both your hood and your waistband to secure a locked-in fit that will prevent any snowdrifts from melting down your backside. Built-in fingerless gloves and velcro cuffs lock down the coat at your fingertips and help further protect you against foul weather.
Zip up your adjustable hoody, slip on your fingerless gloves and lock the velcro wrist cuffs into place. It's time to get outside with no worries at all!
Best Use
Weighing in at less than 500 Grams and capable of heating up in seconds at the push of a button, the Graphene is as light as your typical hoody and as warm as a winter coat. With a bit of an initial investment, you'll get the best of both worlds as part of your arsenal, and thanks to the extreme weatherproofing that is also included, you'll never have to pack more than one coat. Perfect for travelling light.
This coat is the closest thing on the market to a one-jacket wonder. Instead of excelling in one particular niche, Gamma Wear employed Graphene to make a coat for all weather. A jack of all trades perfect for travellers looking to keep things compact. It's one of the best winter jackets for everyday use.
The comfortable reinforcements running through the stitching makes this jacket toasty warm for winter grocery shopping trips, and the easily adjustable heating levels help you stay temperate through adventures in the mountains.
There is no coat out there that can compete with this Graphene option in warm and cold conditions combined. The material of this jacket is lighter than air and the carbon heating elements are made from equally lightweight materials.
The result of this combination is a winter coat that can be folded up, packed, and stuffed into a backpack before any day out. The material makes up some of the most malleable protection out there. Scratch-proof, abrasion-proof, and surefire scuff resistant, you can wear this beauty anywhere and trust the Gamma Graphene to keep you warm and looking stylish for decades.
Need more warmth? Be sure to pack a pair of gloves or mittens to keep your hands warm too!
If you're wanting something warmer and a bit more relaxed for throwing on whilst camping, check out the Thermarest Honcho Poncho instead.
The best present of all… is CONVENIENCE!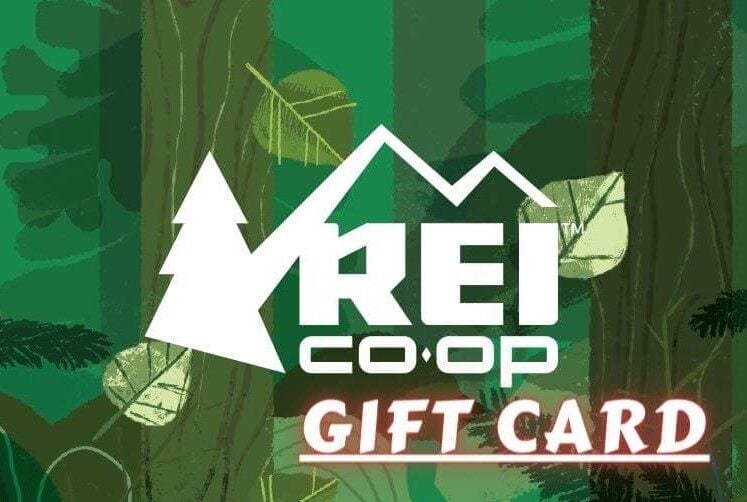 Now, you could spend a fat chunk of $$$ on the WRONG present for someone. Wrong size hiking boots, wrong fit backpack, wrong shape sleeping bag… As any adventurer will tell you, gear is a personal choice.
So give the adventurer in your life the gift of convenience: buy them an REI Co-op gift card! REI is The Broke Backpacker's retailer of choice for ALL things outdoors, and an REI gift card is the perfect present you can buy from them. And then you won't have to keep the receipt. 😉
Buy on REI!
Looking for a cheaper heated jacket option? If you're not too concerned about whether or not a Graphene layer protects your coat, you may not need much more than the Ravean Heated Jacket.
This down option comes at a more affordable price and includes a battery that can heat up your jacket for 10 hours at a low setting. This jacket is more similar in style to traditional mid-layer coats and functions in the same way. The Ravean doesn't have the weatherproofing or wind resistance to serve as the last line of defence against the truly cold days.
Instead, this competing coat takes the same puffy style that has taken over the apres ski and slapped a battery on it to provide a heated jacket that blends in and warms up in a hurry. This coat doesn't boast the same high-tech specifications that the Graphene brings to the table, but there is a time and a place where this slightly heavier coat excels.
Still, As one of the most expensive options in the industry, we'd expect the Gamma Graphene to blow the competition out of the water, and in a lot of ways, it does just that. Compared to the Ravean Heated Jacket, the Graphene offers more weather protection, better packability, and a touch more attention to detail.
The divide between these two coats is in the little things. Ten versatile pockets and added fingerless gloves highlight Graphene's commitment to going above and beyond the competition and trying new things. It is worth mentioning that there is one key area the Ravean does outperform the Graphene, and that is in the artificial heating capabilities.
The Graphene will only take you as far as you're willing to invest in your own power bank, while the Ravean has a dedicated power system that is guaranteed to provide all-day warmth. Depending on whether you're shopping for one jacket that does it all or something more niche, either one of these coats will be a great addition to your closet. The choice is yours.
Want to know more? Check out our dedicated review of the Ravean heated jacket.
Other jackets to consider are the Venustas heated jacket or have a look at the awesome line of Ororo heated jackets if you want options at different price points as well as checking out the Dewbu heated jacket.
Wear Graphene
Wear Graphene
Gamma Wear Graphene
> $$$
> Offers more weather protection
> Ten versatile pockets and added fingerless gloves
Pros and Cons
Let's sum it all up. Here are a few areas that the Gamma Graphene jumped off the page, for better and for worse.
+Pros
Artificial heating elements or no, there aren't many coats out there with a nobel prize winning outer shell.
The thermoregulating insulation and moisture wicking inner layers stays breathable, lightweight, and makes this a great jacket even with the heater switched off.
Graphene outer layer is naturally anti-odor and can stay feeling fresh after weeks of wear.
-Cons
The jacket does not ship with its own dedicated battery bank, so you'll need to connect it to your own power bank.
Gamma Wear hasn't been around for decades. You'll have to pay a hefty sum and place loads of trust in a kickstarter campaign to get you through the winter.

Our GREATEST Travel Secrets…
Pop your email here & get the original Broke Backpacker Bible for FREE.
Final Thoughts
The Gamma Wear Graphene jacket has set out to accomplish a tough task. The Indie company planted their flag and declared their heated jacket as the most technologically advanced coat in a highly technical and competitive class.
To set themselves apart, they got one-of-a-kind materials and pieced together a coat that packs light yet is harder than diamond. They combined a UV and scratch-proof exterior with carbon heating elements that warm as well as keeping things breathable. Pretty impressive and makes for one of the best ski jackets on the market too.
After thoroughly reviewing the results of their project, we think it's pretty safe to say this heatable jacket pulled it off. What other winter coat out there can keep you warm in subzero temperatures and keep you cool on Autumn hikes? It certainly beats a good fleece for versatility and packability.
The Graphene has blown most of the competition out of the water and they still have room to grow. This fledgeling jacket is only beginning to establish itself as the cream of the crop and we can't wait to see what they come up with next.
Need some more options? Check out our guide to the best Women's heated jackets on the market and see if any suits your needs.
---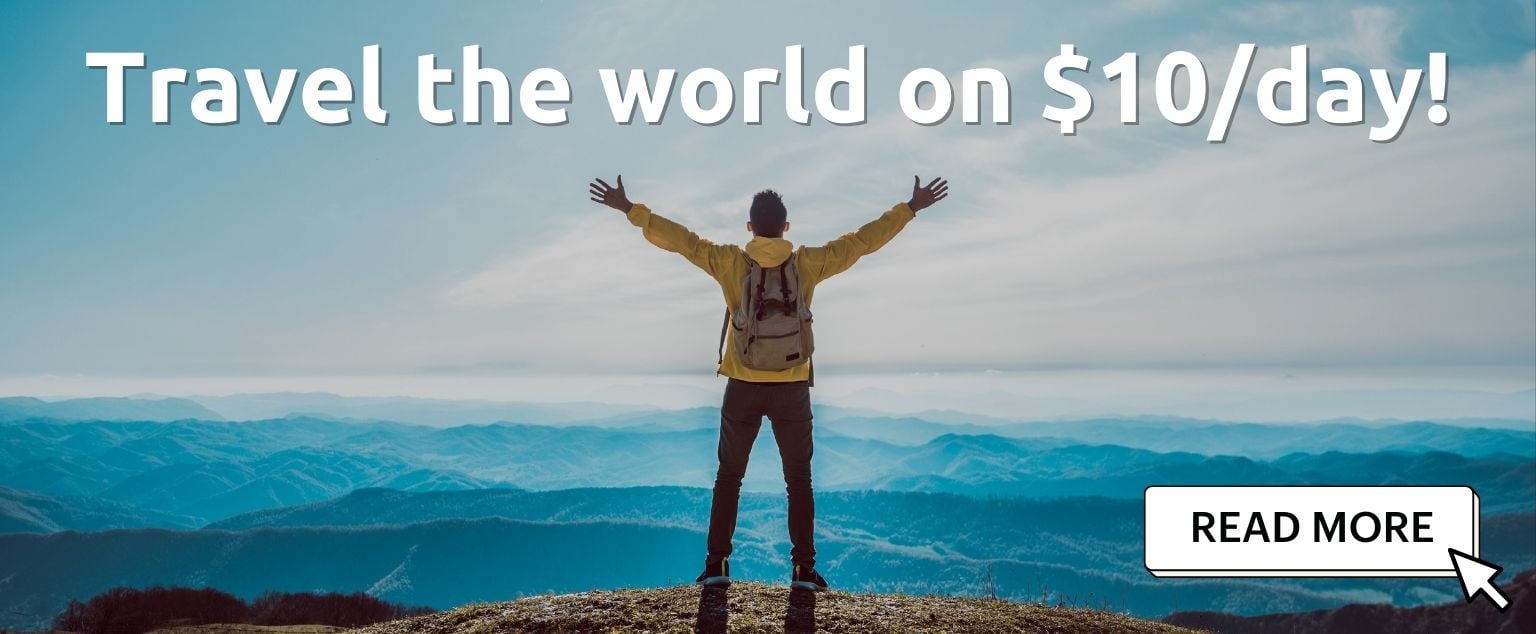 And for transparency's sake, please know that some of the links in our content are affiliate links. That means that if you book your accommodation, buy your gear, or sort your insurance through our link, we earn a small commission (at no extra cost to you). That said, we only link to the gear we trust and never recommend services we don't believe are up to scratch. Again, thank you!