Nothing kills the buzz of a winter adventure quite like cold hands do. Not only do cold hands take super long to warm up, but if your hands are cold, it's likely the rest of your body will be quick to follow. That's why it's essential you pick out an appropriate pair of gloves or mittens to match your outdoor activity, whether you're hiking, skiing, tobogganing, climbing, or just spending time in the cold.
If you live in a place with cold winters and engage in snow sports like skiing or snowboarding, you might need to replace your gloves every couple of years or so. It's also very possible you'll need a few different pairs of gloves and mittens to suit different activities.
For example, a pair of everyday-wear gloves will suit you well on your daily commute but won't be warm enough for a wet snow day on the slopes. Similarly, a pair of high-end ski mittens might be impractical (and way too warm) to use for manual labour (unless you're comfortable working without the use of your fingers!)
A quick google of gloves and mittens will likely leave you feeling dazed and confused – there are just too many options on the internet. To make your life a little easier, we've put together this list of the best mittens and gloves on the market in 2022.
From budget-friendly leather mittens to high-end Hestra's and everything in between, we're going to cover the top-rated gloves and mittens suitable for a range of different winter activities.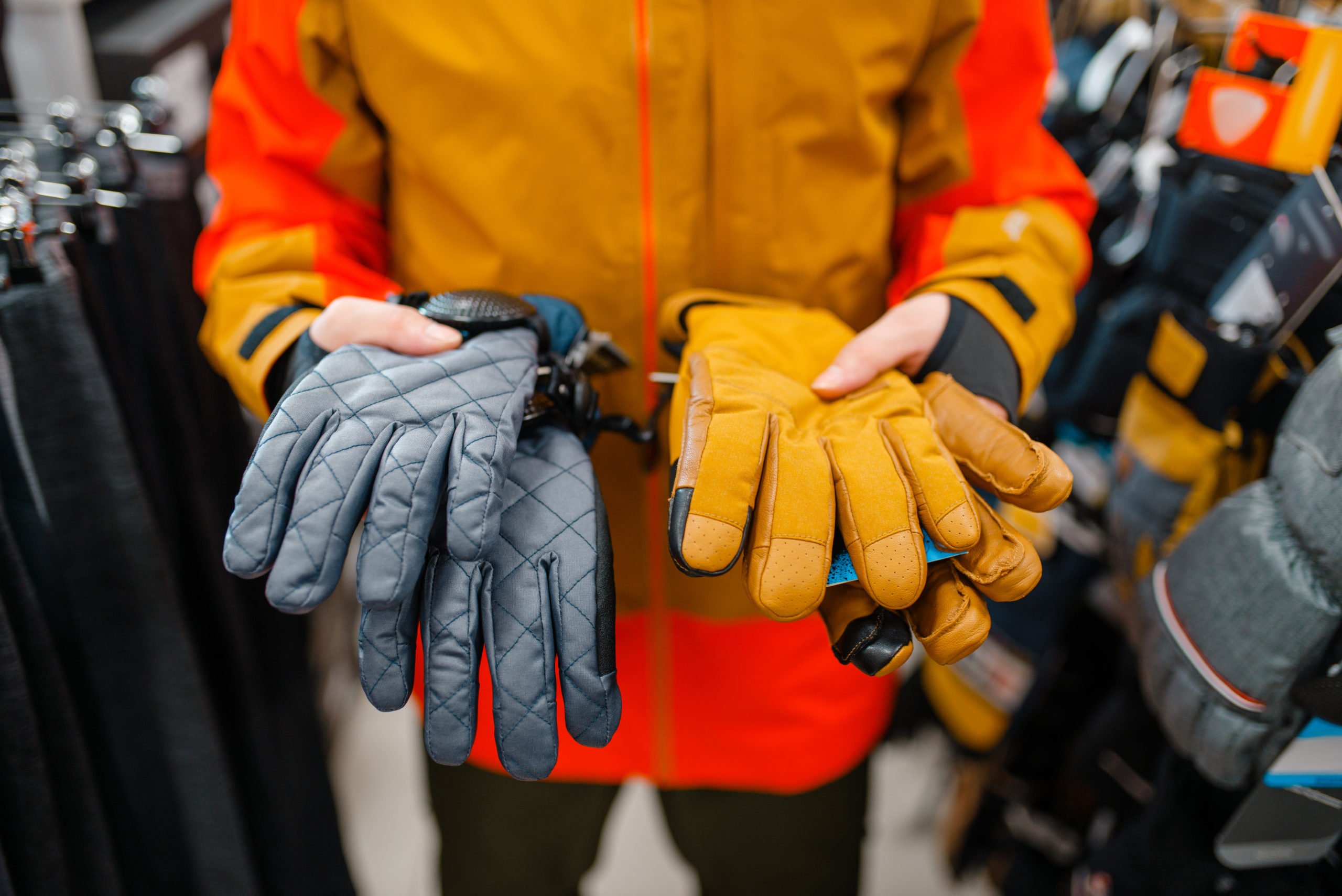 Mittens versus Gloves: What's the Difference?
Generally speaking, gloves with five fingers are best suited for daily wear and work, where you need to use your hands. On the other hand, mittens with one space for your four fingers are great for skiing or snowboarding when you don't need the precision of your fingers.
Many rate mittens to be warmer than gloves because your fingers sit close to one another and can keep each other toasty warm. Alternatively, three-finger gloves/mittens combine the best of both worlds, allowing for maximum warmth as well as functional movement.
Quick Answers – Are These the Best Mittens Money Can Buy?
In a hurry? Check out the ten best mittens and gloves for a variety of activities and budgets:
Best Tech Gloves
Best Tech Gloves
Patagonia Synchilla
> $
> Wick moisture and dry super fast
> Abrasion-resistant material
Best Insulated Gloves
Best Insulated Gloves
Patagonia Nano Puff Mitts
> $
> Insulated with PrimaLoft Gold Insulation Eco
> Lined with a brushed tricot material
Best Mittens for a Snow Days
Best Urban Gloves
Best Urban Gloves
Smartwool Ridgeway Gloves
> $
> Durable leather and a reinforced thumb and index finger
> Made from a merino wool blend
Best Midweight Gloves (good for autumn etc.)
Best Mittens & Gloves For Winter Wear Round-Up
So you've got your winter jacket sorted out, next up you need something to keep those hands all nice and toasty!
Whether you're looking for the perfect pair of gloves to wear as you scale a mountain cliff face, some mittens to keep you warm on a snowy day on the slopes in Canada or an afternoon wandering around the chilly European Christmas markets, check out our pick of the best mittens and gloves for 2022:
Ladies & Gents, It's Time to Step Your GEAR Game Up. 😉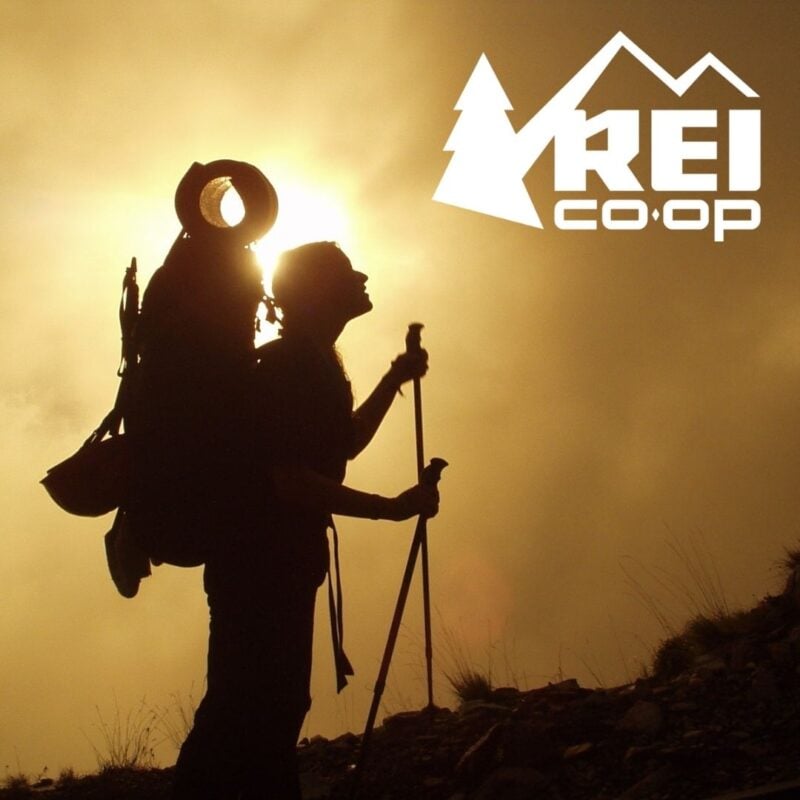 REI is one of America's biggest and most-loved outdoor gear retailers.
Now, for just $30, get a lifetime membership that entitles you to 10% OFF on most items, access to their trade-in scheme and discount rentals.
Join REI Today!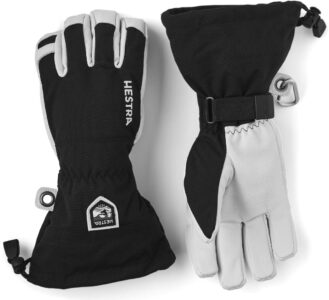 Hestra Heli Insulated Gloves is our top pick for the best gloves for skiing
Specs
Price (USD) – $155
Material – Army goat leather, Hestra Triton polyamide fabric
Best Use – Skiing, and snowboarding
Hestra produces some of the highest-quality gloves and mittens for super cold conditions, and their Heli Insulated Gloves are the brand's most popular gloves. They're a modern classic that combines top-quality materials with a classy design and are designed to be used well – and last long.
Part of Hestra's Alpine Pro collection, these gloves are inspired by riders who demand a lot from their gloves, riding hard in varied terrain and weather all day. They're insulated by a G-Loft material, a thin polyester that is super insulating, quick-drying, and breathable. So, if you do happen to drop them in some powder, they won't take hours to dry.
Perfect for skiing and snowboarding, these gloves have a waterproof exterior, elasticated wrist, and snow-lock feature designed to keep wet snow and powder out. After a couple of days of wearing them, you can remove the inner lining for a wash to keep them super fresh.
Hestra's Heli Insulated Gloves are made using soft and supple army goat leather, which provides an impenetrable yet breathable exterior, as well as Hestra's signature Triton polyamide fabric inside.
They are designed with a sleek two-tone aesthetic and come in five colours: black, blue, navy, grey, and red – all with white leather finishes.
Now you've got your gloves, check out the best ski jackets to complete your kit.
For best tech gloves, checkout Patagonia Synchilla
Specs
Price (USD) – $45
Material – Lightweight Synchilla fleece (100% recycled)
Best Use – Casual wear, hiking, work
Patagonia's Synchilla fleece gloves are made from the brand's very own lightweight Synchilla fabric, a material used to make some of the best mittens and gloves in Patagonia's line. They're designed for everyday wear in cool to cold weather and are perfect for anyone who spends an extended period of time outside in the cold.
Synchilla fleece is formulated to wick moisture and dry super fast. Not to mention, true to Patagonia's core beliefs, this fabric is 100% recycled. Patagonia has added an abrasion-resistant material to reinforce high-touch areas like the fingertips and palms, making them more durable and long-lasting.
Ideal for using a touch-screen phone or device, they even have touch-compatible panels on the thumbs and index fingers, so you won't have to take them off to reply to a message. Other useful extras include an elasticated wrist band which helps keep the cold out and the warm in. They also have practical loops on the wrist, making it super easy to take them off and on.
When you buy from Patagonia, you can rest assured you're doing your part for the planet. The brand puts a ton of effort into creating high-quality products using recycled materials with a minimal carbon footprint. They are one of the best outdoor companies out there in terms of both quality and ethics.
Combine these gloves with a Patagonia winter jacket.
Our top pick for the best gloves for climbing is Outdoor Research BitterBlaze Gloves
Specs
Price (USD) – $140
Material – NASA trusted Aerogel insulation, Gore-Tex, and Pittard's Oiltac goat leather
Best Use – Climbing and hiking the tallest peaks
Outdoor Research is known for producing some of the most high-end winter apparel in the business. Without fail, this brand introduces new and improved materials and technologies designed to offer ultimate warmth, durability, and dexterity.
The award-winning BitterBlaze Gloves are designed with a Gore-Tex exterior (trusted and known for its insane waterproof qualities), combined with the durability of Pittard's Oiltac goat leather. Taking things up a notch, these gloves owe their unrivalled warmth to PrimaLoft Aerogel insulation technology, which is designed and used by NASA in space travel.
Not only do these gloves quite literally boast all the bells and whistles, but they're also super grippy and flexible, allowing for a lot of movement. The BitterBlaze gloves have a pre-curved shape designed to fit the shape of the human hand naturally.
Outdoor Research produces some of the best mittens and gloves for hiking treacherous paths and icy terrains. To keep your hands insulated, these gloves have both an elasticated wrist as well as a Velcro strap, making it possible to fix the gloves tightly to your jacket sleeves.
For convenience's sake, they also have loops to help take them on and off, as well as clips to clip both gloves together when you're not wearing them. This way, you'll never be left with one odd glove again!
Patagonia Nano Puff Mitts is one of the best insulated gloves
Specs
Price (USD) – $69
Material – PrimaLoft Gold Insulated Eco polyester, brushed tricot
Best Use – Winter camping trips
Patagonia's Nano Puff Mitts are some of the best mittens for a ton of reasons. Firstly, they're insulated with PrimaLoft Gold Insulation Eco, meaning no cold breeze will get through the exterior. PrimaLoft Gold is the highest performing synthetic insulation on the market and doesn't harm any ducks for their down.
Just like your average puffer jacket, these gloves compress down to basically nothing, making them easy to squish into your pockets or backpack without needing much space.
Secondly, they're lined with a brushed tricot material making them resistant to water. Third, they're lighter than you could ever imagine, weighing a super low 3.4 oz. All in all, they're the best mittens to keep in your bag for any occasion, be it an outdoor walk or a mellow hike.
Not to mention, these mittens are super trendy and will match your insulated Patagonia puffer perfectly. They're designed with elastic wrists to keep out the cold and seal in the warmth of your hands, as well as durable resistance panels over the palms and towards the fingertips.
Combine these mittens with a down jacket for the ultimate toasty set-up!
Meet the best mittens for a snow days: Black Diamond Absolute Mittens
Specs
Price (USD) – $269.95
Material – Woven nylon, goat leather, Gore-Tex
Best Use – For keeping dry in wet and snowy conditions
Black Diamond's Absolute Mittens are the highest priced on our list, but not without good reason. They're the brand's warmest and lightest mittens and are designed to withstand the world's harshest winter conditions.
They're made using 100% waterproof Gore-Tex lining, which is both breathable and removable. Take this liner out to wash every now and then to keep your hands as fresh as ever. PrimaLoft Kodenshi insulation technology has ceramic particles within the material fibres that help retain heat for an extended period, helping keep your hands warmer for longer.
The shell is made from a resistant nylon material designed to withstand scratches and abrasions. It also has a high-tech stretch giving your fingers lots of room for movement. If you plan on spending time in below-freezing conditions, you won't be disappointed by the warmth and insulation these mittens provide. Suitable for all sizes, the Absolute Mittens come in a range of sizes from XS through to XL.
They also weigh next to nothing, making them the best mittens for stashing in your bag for an unexpected emergency. If you find yourself stuck in an undesirable snowy destination – you'll want to have these mitts to keep you warm!

Do You Want to Travel FOREVER??
Pop your email in below to get a FREE copy of 'How to Travel the World on $10 a Day!'.
For best urban gloves, checkout Smartwool Ridgeway Gloves
Specs
Price (USD) – $80
Material – Leather and merino wool
Best Use – For doing manual labor in the cold
Ideal for ski lift operators or CAT driving teams, Smartwool's Ridgeway Gloves are some of the best mittens for urban use. As a matter of fact, with high-quality, durable leather and a reinforced thumb and index finger, they'll also suit you well for skiing and snowboarding during spring (or just on a sunny winter's day).
The gloves lining is made from a merino wool blend that perfectly combines comfort with warmth. They come in two colour options: black leather and tan leather (which Smartwool calls 'Buck'). The entire exterior is made from high-quality supple leather, which does well to keep the cold out. There's also an elastic band around the wrist to block out the cold breeze.
Smartwool was inspired by outdoor workers when designing this glove, leading them to create one of the most durable, flexible, and breathable leather gloves for on-mountain workers. While they aren't designed for extremely cold temperatures, they'll keep you more than warm enough in spring skiing conditions or while doing manual labour in freezing conditions. When taking a coffee break indoors, clip your gloves together so you don't lose one.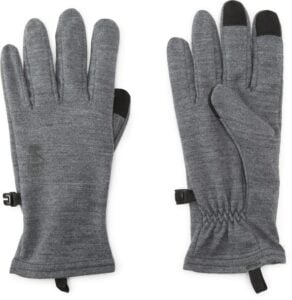 REI Co-op Merino Wool Liner Gloves 2.0 is our top pick for the best budget gloves
Specs
Price (USD) – $29.95
Material – Merion wool and recycled polyester
Best Use – For everyday wear
REI Co-op's Merino Wool Liner Gloves are the pair of gloves we should all own and keep on hand throughout winter. Made using moisture-wicking merino wool, they're naturally odour-resistant and, of course, are ultra-comfortable and soft. Not only are they super affordable everyday gloves, but they can also double as liners if you want to layer them underneath a shell glove.
The thumbs and index fingers are equipped with touch-screen compatible material, so you'll never have to freeze your hands to answer your phone again making them ideal for urban use. Other practical benefits include clips to hold your gloves together when you're not wearing them, as well as loops to hang them up to dry. They're ideal for a winter trip to Europe where you still need to be able to use your electronics or to throw in your backpack if you're going to be heading somewhere with inclement weather.
Not to mention, REI Co-ops Merino Wool Liner Gloves are made using recycled polyester, making them some of the best mittens and gloves for the environment. For less than 30 USD, you can't complain about the quality of these budget-friendly unisex gloves, which are light, comfortable, and can double up as liners.
Patagonia Capilene Gloves is one of the best midweight gloves (good for autumn etc.)
Specs
Price (USD) – $45
Material – Recycled polyester
Best Use – For adventuring during autumn
Patagonia dominates this list with some of the best mittens and gloves on the market, and if you're looking for some midweight gloves to use as an inner liner, you've come to the right place. The Capilene Gloves are designed with recycled polyester and a tough diamond-grid double knit material to retain heat and wick moisture.
They're also super quick drying and include HeiQ Pure odour control technology which is a silver-based antimicrobial agent woven into the fabric. The main attraction is their ultra-lightweight. Weighing only 1 oz, you won't even notice when you're carrying them around.
They're an ideal addition to any London packing list if you're headed there in the colder month, it makes trips to some of the world's winter wonderlands that bit more enjoyable!
While they can definitely be worn alone for everyday casual wear, they are designed as a base layer, with a super softshell making it easy to slide them under your shell gloves. The Capilene gloves are compatible with touch-screen electronics with practical panels on both the thumbs and index fingers.
One of Patagonia's primary brand purposes is to protect the environment, and these mittens are made from 100% recycled polyester and brushed tricot, certified as Bluesign approved products.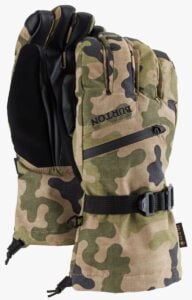 Meet the best gore-tex gloves: Burton GORE-TEX Gloves
Specs
Price (USD) – $74.95
Material – Gore-Tex, Dryride 2L fabric, polyester, and synthetic leather
Best Use – For wet and snowy conditions, great for all-day snow activities
One of Burton's most trusted gloves, the Burton Gore-Tex Gloves combine everything you might need from a good snowboarding or skiing glove. They're pretty much two gloves in one, with a separate shell and liner that can either be worn together or separately.
Wear the liner on its own for everyday wear. Ditch the lining and wear just the shell for spring skiing conditions, or wear the whole package to keep you dry and warm during the midst of winter. The opportunities are endless.
Gore-Tex is a high-tech material that is waterproof, windproof, and extremely breathable. It is basically the gold standard for waterproofing and can be found in most of the best mittens and gloves across many competing brands.
Great for intense powder runs or park laps, these gloves have a vented pocket that can be opened for extra breathability. Alternatively, add a heat pack into these pickets on super cold days for some extra warmth.
Not only do these gloves have Gore-Tex, but they also boast Burton's Dryride 2L Fabric, which the brand guarantees will keep your hands warm and dry in even the harshest and wettest conditions.
If you need to answer a call on the lift, the synthetic leather fingertips give you tons of control over your touch screen device. They also have all the other practical features, including a removable wrist leash, hook, and a thumb nose-wipe panel for the odd nose dribble. Oh, and did we mention these gloves come with a lifetime guarantee?!
The best present of all… is CONVENIENCE!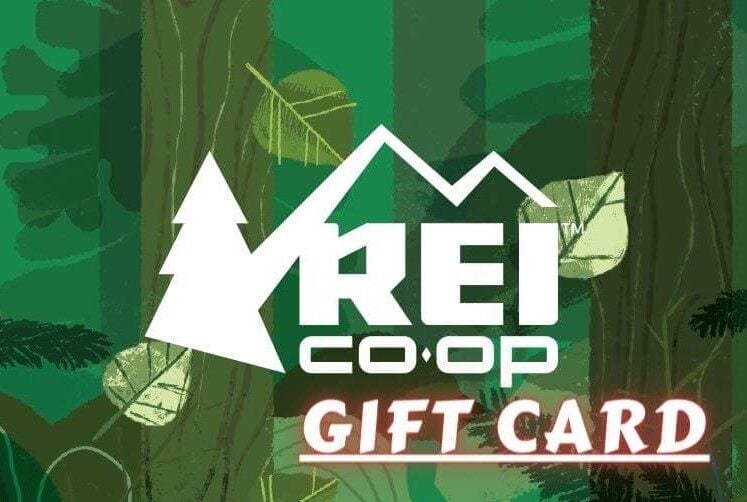 Now, you could spend a fat chunk of $$$ on the WRONG present for someone. Wrong size hiking boots, wrong fit backpack, wrong shape sleeping bag… As any adventurer will tell you, gear is a personal choice.
So give the adventurer in your life the gift of convenience: buy them an REI Co-op gift card! REI is The Broke Backpacker's retailer of choice for ALL things outdoors, and an REI gift card is the perfect present you can buy from them. And then you won't have to keep the receipt. 😉
Buy on REI!
Our top pick for the best mitten-glove hybrid is Hestra Gloves Heli Three-Finger Insulated Gloves
Specs
Price (USD) – $160
Material – Goat leather
Best Use – Skiing, and snowboarding
If you can't decide on gloves or mittens, don't compromise, and try out this hybrid three-finger mitten/glove hybrid from Hestra. Enjoy the warmth you expect from a classic mitten and the durability and dexterity of a glove, combined into one well-priced (high-quality) package.
Rated the best mittens for a variety of outdoor activities, Hestra's Heli mittens come in a range of colours, including blue, grey, tan, brown, and white. 
These gloves are designed for free riders and on-mountain employees who put a lot of strain on their gloves. Lined with a durable fleece lining with a soft surface for extra comfort and insulated with high-quality foam, these gloves are bound to keep you super warm in all conditions.
The shell is made from supple yet highly durable goat leather, which acts as a water and windshield. While they're suitable for both skiers and snowboarders, skiers will especially benefit from the superior palm grip when holding onto their poles.

Our GREATEST Travel Secrets…
Pop your email here & get the original Broke Backpacker Bible for FREE.
Final Thoughts on Choosing the Best Gloves and Mittens
Depending on what you're planning to use your gloves and mittens for, there are a few things you'll need to consider before making your choice. Whether you're packing for a winter city trip to Europe and need something lightweight, or you're heading into the mountains to deal with some pretty hard conditions. There's a pair of gloves or mittens for every occasion!
If you're going to wear them out in the elements, make sure you pick a pair with good waterproofing. Gore-Tex is a leading waterproof material technology to look out for, but many brands have their own patented materials too.
Secondly, durability is essential if you're going to use your gloves or mittens for things like climbing, hiking, skiing, and snowboarding. Make sure the pair you have your eye on is highly-rated for durability; otherwise, you might find yourself replacing them more often than necessary.
Third, if you're looking for a pair of gloves to wear every day in an urban environment, your best bet would be to pick an insulated pair that is lightweight. This way, they'll be easy to carry around with you when you aren't wearing them and will keep you toasty warm while you are.
It's usually a good idea to have a few different pairs for different uses, especially if you find yourself climbing, skiing, and working outdoors in the wintertime. We hope this list has made it easier to pick the best mittens and gloves for the season.
Really struggle with the cold? Me too! Check out these heated jackets to combine with your new gloves so you can get through the winter without freezing!
---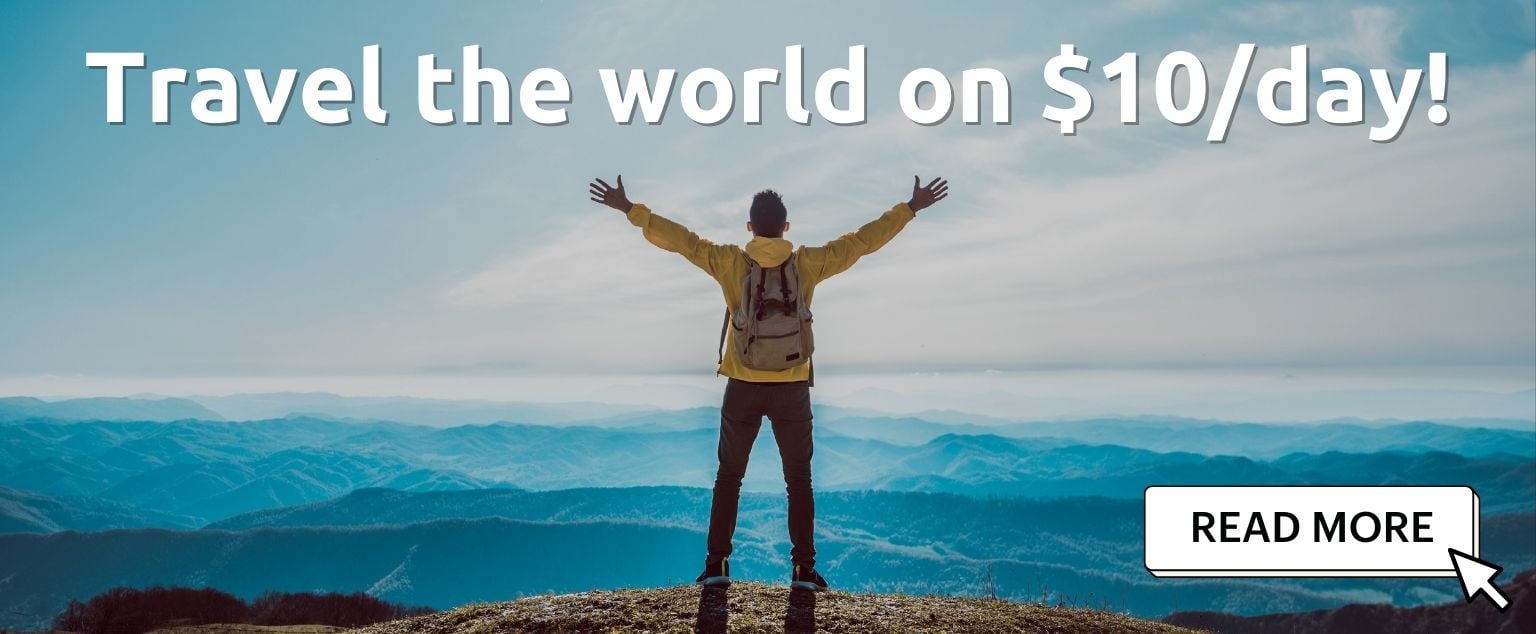 And for transparency's sake, please know that some of the links in our content are affiliate links. That means that if you book your accommodation, buy your gear, or sort your insurance through our link, we earn a small commission (at no extra cost to you). That said, we only link to the gear we trust and never recommend services we don't believe are up to scratch. Again, thank you!