There are so many incredible places to snowboard and ski in Canada! There are just so many incredible mountains to choose from all over Canada that it's easy pickings for winter sports enthusiasts. In fact, the snows are so white that many snow-seeking backpackers (Aussies in particular) flock to Canada in the winter purely to try score work at some of the best ski resorts in the world!
Beginner & hardcore skiers and snowboarders alike all froth at the mouth over the mountainous terrain, deep powdered snow, epic backcountry and wicked views from the mountain. Canada is the pinnacle winter wonderland location, with so many incredible places to hit the slopes and go Skiing in Canada.
Whistler, Revelstoke, Banff, Lake Louise, Jasper and Big White are just some of the best places to snowboard and ski in Canada if you're travelling the West Coast of North America!
The Best Places To Ski In Canada
1. Ski in Canada at Whistler Blackcomb (British Columbia)
You can't deny that Whistler is one of the best places to ski in Canada and, it boasts some of the most incredible views of the Fitzsimmons coastal mountain range.
Whistler/Blackcomb hosted the 2010 winter Olympics soo, since it's good enough for the best athletes in the world, it's kind of a given that it's one of the best places to snowboard and ski in Canada. You can still get a picture in front of the Olympic rings and the first nation inuksuk up ontop the mountain.
It's a hard life when you come to snowboard and ski in Canada/Whistler, you actually have to decide what mountain you'd like to take on. If you're indecisive like me, why not conquer both Whistler and Blackcomb. The highest and longest lift in the world connects the two monstrous mountains together, thanks to the peak-to-peak gondola and it even has a see-through glass-bottom floor.
As for the slopes, they're suitable for all abilities, from the beginners on green runs to the thrill-seekers who dodge through the trees in search of fresh pow.
Just stick to a run that suits your ability or check out the terrain park if that's your scene. Since Whistler is one of the best places to ski in Canada, it tends to attract quite a crowd. The lift lines are insane during peak holidays, so plan your Whistler travels wisely!
How To Get To Whistler Blackcomb
Whistler town is about a 2.5 hour drive from Vancouver. Direct or indirect public transport is also available but may take around 5 hours. Seattle Airport is a 5 hour drive away and Washington Bellingham is about 3 hours drive.
Where To Stay in Whistler
If you're coming skiing at Whistler Blackcomb, then you should stay in Whistler town. There are lot of accomodation options to choose from here. They can get pricy and can fill up during peak ski season. For more info, check our guide to Where To Stay in Whistler!
Resort: 675m Summit: 2284m Vertical: 1631m Ski Area: 8171ac Parks: 7
Beginners: 18% Intermediate: 55% Expert: 27%
2. Hit the Slopes in Revelstoke (British Columbia)
Revelstoke is the definition of next level adventure with the option to go cat-skiing or heli-skiing. People pay obscene amounts of money for the opportunity to be dropped by helicopter at the peak of a mountain and, go off the trail while snowboarding and ski in Canada. The Revelstoke ski resort is something to look out for, with massive transformations on the way, to become the best and biggest resort and place to ski in Canada.
Revelstoke is a cute little snow town surrounded by mountains, many locals say that Revvy is what Banff used to be some twenty years ago. It's unique to many other ski resorts in Canada, as it's got this quaint small town feel, unlike nearby super commercial ski resorts in Banff and Whistler.
More than 45% of the runs are for intermediate snowboarders, with a couple of options for beginners to ease into it. However, I wouldn't recommend beginners to learn here at the slopes are way too steep for newbies who want to ski in Canada.
Revelstoke's longest run is a staggering 15.2km blue/green run, winding down from the top to the bottom of the mountain. I had such a wicked time in Revelstoke, it's for sure one of the best places to snowboard and ski in Canada!
How To Get To Revelstoke
Revelstoke is not quite as accessible as Whistler. The closest major airport is Kelowna. If you cannot fly direct to Kelowna then we suggest taking a connection flight from Vancouver, Calgary or Seattle.
Where To Stay In Revelstoke
There are a few resorts and ski lodges located near to the slopes but these are usually high end. We recommend heading to downtown Revelstoke or finding a nearby road side inn.
Resort: 512m Summit: 2225m Vertical: 1713m Ski Area: 3121ac Parks: 0
Beginners: 7% Intermediate: 46% Expert: 47%
3. Snowboard in Canada at Banff – Sunshine Village (Alberta)
Banff's ski resort Sunshine Village consists of 3 decently sized mountains and is one of the best places to ski in Canada! The location of Banff is just incredible, with the most incredible view of Banff National Park (one of the more popular Canadian national parks) wherever your eyes wander. The slopes are located about 20 minutes from town, so there's no ride-in-ride out access, which is a bit of a bummer.
Banff's Sunshine Village is one of best places to ski in Canada, with really epic high-speed gondolas that have 90-degree sharp bends, giving you a fun ride up and down the mountain.
The terrain is pretty massive and quite diverse, however, there's a ton of flat spots (cat tracks) which tend to get annoying when you're snowboarding and don't pick up enough speed. Any good ski resort gets packed on weekend especially Banff, with the third largest city in Canada (Calgary) only an hour and a half away. There is a lot to do in Banff besides alpine sports so its good bet for everybody.
How To Get To Banff
Banff National Park is about 120km west of Calgary. The best best is to fly to Calgary airport and then either drive or take the bus.
Where To Stay in Banff
We suggest staying either in the park of Banff town. Check out our Where To Stay In Banff guide for more info as well as accommodation recommendations.
Resort: 1698m Summit: 2612m Vertical: 914m Ski Area: 1675ac Parks: 2
Beginners: 30% Intermediate: 30% Expert: 40%
4. Ski in Canada at Lake Louise (Alberta)
Lake Louise Ski Resort boasts one of the most spectacular views, no wonder it's a popular place to ski in Canada. It's located in the heart of Canada's rocky mountains surrounded by pristine nature with 4,200 acres of skiable wilderness.
It's got chilled runs, gentle slopes, challenging terrain, glades and gullies, bowls, chutes, you name it! Lake Louise is without a doubt one of the best places to snowboard and ski in Canada.
If you can't decide between Lake Louise and Banff, get a tri-area lift ticket to test out all the slopes in the area. Banff is only 45 minutes from Lake Louise, just north of the Rocky Mountains highway 1. Lake Louise has nothing going for it, in regards to parties and nightlife, most backpackers tend to stay around Banff where all the action is!
How To Get To Lake Louise
You can reach Lake Louise from Banff in about 5o minutes drive.Lake Louise is about 2 hours driving from Calgary in about two hours. The Icefields Parkway (Route 93 North) connects Lake Louise with Jasper to the north in around 3 hours.
Where To Stay in Lake Louise
Accommodation in Lake Louise offers lodges, guesthouses and hotels. Because of its proximity to Banff, you could also stay there and take day trips to the lake area to ski.
Resort: 1645m Summit: 2637m Vertical: 991m Ski Area: 4200ac Parks: 1
Beginners: 25% Intermediate: 45% Expert: 30%
5. Ski on Big White this Winter – (British Columbia)
Big White is located in the Okanagan Valley of BC and offers crowd-free slopes with great terrain suiting all abilities, especially beginners. The best places to snowboard and ski in Canada are ski-in-ski-out, so you can quickly stop for lunch or a beer and head straight back out to the mountain. There is nothing better than finishing a bluebird day on the slopes with a peak to car run.
According to the official stats, the trails are 18% beginner, 22% advanced & 6% expert. It's definitely one of the best places to ski in Canada if you're learning or are new to the ski and snowboard scene. The mountain is nowhere near as sleep as Revelstoke and Banff, which is great for practising your turns and gaining confidence without going a million miles an hour.
If you're looking for freshly dumped double packed snow, then you've come to the right place. Big White gets an average snowfall of 7.4m, so there's no need to be the first ones on the hills in the morning to enjoy the fresh powder and groomed runs. There is so much snow here that the trees look like snowmen, so check out one of the best places to ski in Canada.
How To Get To Big White
Big White is 56 km (35 miles) southeast of Kelowna so it's very accessible. You can fly into Kelowna's International Airport and take the shuttle (55 minutes) to get to the resort.
Where To Stay in Big White
For budget digs, look to stay at Kelowna and then shuttle/drive in daily (2 hour round trip). However, to be near to the slopes look to the lodges and guest houses of Big White itself. You can even find vacation rentals in Kelowna that are within easy access of the slopes.
Resort: 1755m Summit: 2319m Vertical: 777m Ski Area: 2719ac Parks: 1
Beginners: 18% Intermediate: 54% Expert 28%
6. Ski in Canada at Jasper – Marmot Basin (Alberta)
Beautiful scenery is the cherry on the ice-cream at Jasper's Marmot Basin. It ticks all the boxes for snowboarders and skiers, with tons of power, hundreds of runs, challenging slopes, great free riding and next to no crowds. The ski resort is located just 20 minutes from the centre of Jasper, with tons of shuttles running from town. If you get a chance to hit the slopes in Jasper, you definitely won't regret taking on one of the best places to Ski in Canada!
Canada is an amazing country, with kind, humble people and the most incredible places to snowboard and ski in the world. There are so many great places to ski in Canada, with ideal skiing conditions, big mountains with hundreds of runs, epic views and fresh powdered snow.
Even if you're new or not the best at snowboarding or skiing, it's never too late to give it a crack. Check out Whistler, Revelstoke, Banff, Lake Louise, Jasper and Big White as they're the best places to snowboard and ski in Canada!
How To Get To Jasper
Jasper can by reached by Greyhound, which offers bus services to and from Vancouver and Edmonton both of which have international airports.
Where To Stay in Jasper
Accommodation in Jasper National Park is varied. It's divided into three areas, each offering something a little different.
From stunning hotels to farm stays and hostels, there's something around Jasper to suit any traveler.
Resort: 1698m Summit: 2612m Vertical: 914m Ski Area: 1675ac Parks: 2
Beginners: 30% Intermediate: 30% Expert: 40%
---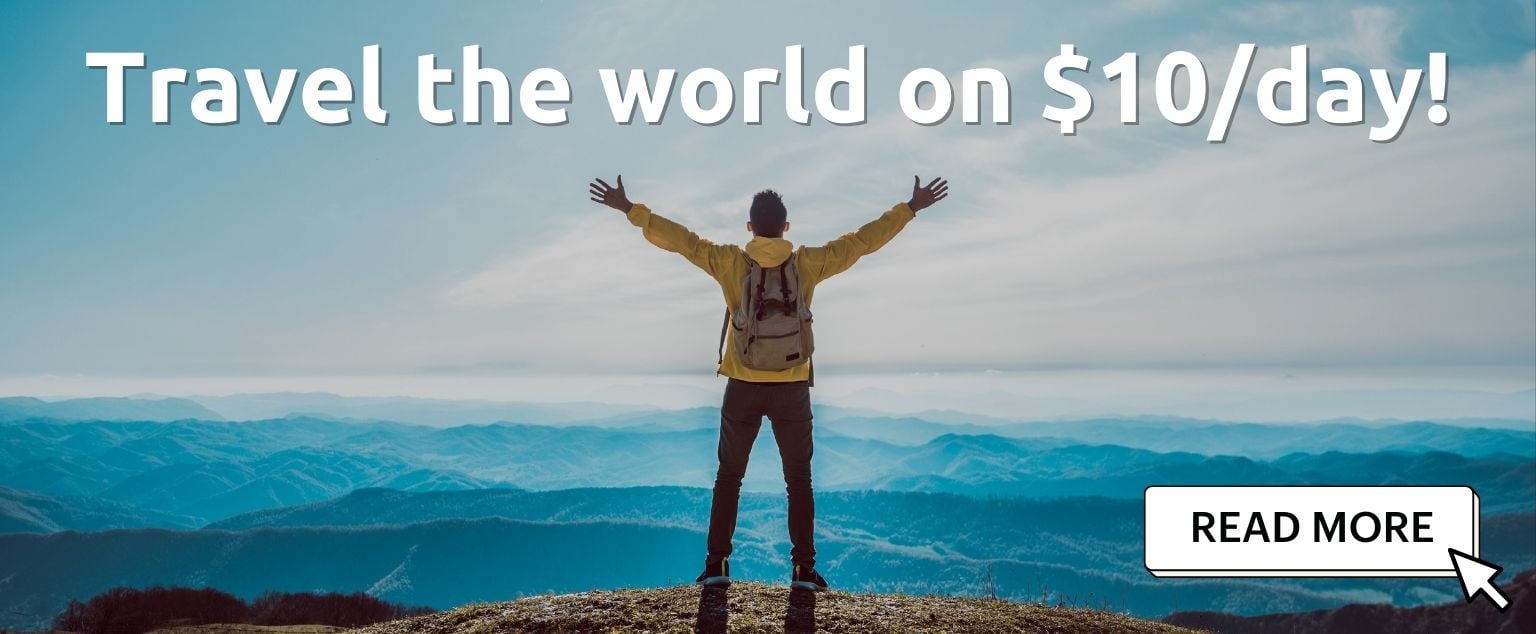 And for transparency's sake, please know that some of the links in our content are affiliate links. That means that if you book your accommodation, buy your gear, or sort your insurance through our link, we earn a small commission (at no extra cost to you). That said, we only link to the gear we trust and never recommend services we don't believe are up to scratch. Again, thank you!