Hopefully, we don't need to spend too long talking about the importance of base layers. Like home sweet home, base layers fit where the heart is and finish off any winter wardrobe (or should that be start? Hmm, anyway!) They may seem thin and gimmicky, but a great base layer is a practical necessity once the temperatures start to dip.
That is, of course, if your base layer packs the right materials. While slapping 100% cotton underneath your winter coat is better than nothing, a bonafide base layer blows any old tee shirt halfway off the mountain. If you're looking for the real deal, chances are you'll find it somewhere in the catalogues of Patagonia.
This outdoor giant didn't rise to the top of the outdoor equipping industry on good looks alone. Patagonia's products are sustainably sourced, thoughtfully designed, and masterfully crafted. Their base layers include some of the greatest and most technically advanced materials in a great style that helps anyone get the most out of the deep winter.
These base layers are confident enough to look good at the lodge, warm enough to heat you on the lift ride up, and breathable enough to stay cool when the thighs burn on your wild descent. They're just as capable off the mountain too!
With options for the upper and lower halves and base layers with all kinds of thicknesses, there's sure to be a home base layer perfect for your adventure. With the Patagonia logo subtly adorned on the right of the chest, all of these layers are sure to last for decades of warmth.
We'll look at every base layer within Patagonia's arsenal and show you what the best outdoor companies' best base layers bring to the winter. Whether you're looking for a Patagonia merino base layer or something versatile that can be worn as a stand alone, we've got them all!
I know you're excited to discover the best Patagonia base layers, so let's crack on!
Quick Answers – What are the Best Patagonia Base Layers?
Ladies & Gents, It's Time to Step Your GEAR Game Up. 😉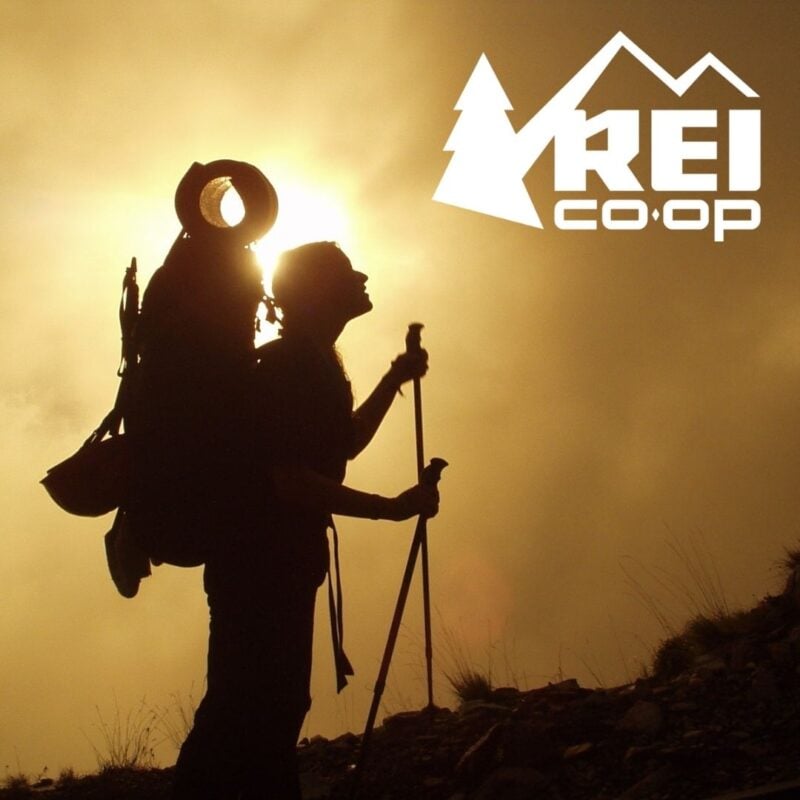 REI is one of America's biggest and most-loved outdoor gear retailers.
Now, for just $30, get a lifetime membership that entitles you to 10% OFF on most items, access to their trade-in scheme and discount rentals.
Join REI Today!
About Patagonia Base Layers
Before we get to the meat of this Patagonia base layer review, let's just take a moment to explain what they're all about first.
Some of the most important pieces of protection are also the lightest. Base layers regulate temperatures and reinforce your core to keep the heat up from within and are easy to pack and thinner than air. These base layers work with your body to serve as a furnace through cool temperatures, especially when combined with a splash of movement.
That makes them perfect partners for all sorts of winters spent outside. Whether it's for work, skiing, hiking, travelling, or just spending some quality time in the freezing outdoors, base layers fit close and can cover the whole body in a powerful, insulated warmth.
You may be looking at a thin knit long sleeve and thinking, 'there's no way this thing's keeping me warm in the snow!' And you're right. Base layers won't get the job done on their own in the real cold, although the classic look is perfect for a bit of apres-ski action.
A well-designed base layer fires up your body heat and keeps that heat close to your skin as part of a layering system. Learning how to layer is the first step toward beating winter weather. As the first step in layering, investing in the right base layer is step one towards making the most out of this season's passes.
I mean, that's literally why it's called a base layer! It's where it all begins! And as we all know, the foundations are the most important part of the house!
Layering involves selecting two or three articles of clothing that each excel in a specific area and wearing them all! It not only traps several layers of hot air, but it allows you to strip down bit by bit if things start to warm up rather than going from one extreme to the other.
Pairing up one of these Patagonia base layers with a super wind and waterproof jacket can get you through winter workouts and chilly hikes.
You can add a thick fleece jacket between these two for serious cold protection and triple the warmth!
Layering is not only for above the waistline. Oh no, we go below the belt baby!! Leg base layers are just as important as anything on the upper body. Why spend winter without a good pair of thermal underwear?
Different Kinds of Base Layer
Not all layers are playing the same game. Like prizefighters, base layers compete in separate weight classes. A simple rule of thumb is that the heavier your base layer is, the better suited it is for below-freezing temperatures.
Thermal Weight
Also known as your Heavyweights, Thermal Base layers are the thickest shirts you can fit close to your chest. At the cost of some moisture-wicking capabilities, these heavy base layers employ thermal insulation to serve as the most efficient heaters of any base layers out there. They might be a bit too much for high energy activities though!
Mid-Weight
Hardworking, middle-class base layers are the best choice if you're shopping for one base layer you can wear any day of the week. This subgroup of base layers seeks to combine the warmth of a thermal weight with the breathability of a base layer lighter than air.
Not every company can pull off this tightrope act with quality, but Patagonia's midweight base layers are some of the best in the business.
Air
It doesn't get much lighter than air, but the lightest class of base layers are a close second. They're perfect for outdoor exercise in slightly cold temperatures as lightweight bases have excellent breathability. You can stay warm while heading to the courts and stay cool after the warm-ups with a lightweight base layer.
You don't have to be going hard to enjoy a lightweight base layer. Instead of cranking up the heat, they are comfy and cosy enough to wear to bed on cool nights or whilst out on a shopping trip in the city.
The Best Patagonia Base Layers Reviewed
Let's see precisely what these pivotal pieces of your closet can do. Below we've covered Patagonia's Thermal, Mid, and Air lines of base layers so you can see a handful of the best base layers on the market.
Want more options beyond Patagonia? Have a look at the best men's and women's baselayers for some more ideas.
Right then, let's get down to it and find out what the best Patagonia baselayers are!
Specs
Type – Air
Best Use – Hiking
Price (USD) – $129
This Capilene comfort leads the charge for Patagonia's immense base layer line. As the best-selling base layer from one of the world's best outdoor brands, we expect something extraordinary from this thin, merino line, and it delivered.
Between Merino wool and recycled polyester, Patagonia managed to crank up the heat while staying incredibly breathable to top the leaderboards in various niches. Its flexibility makes it not only one of Patagonia's best base layers but one of the best on the market.
Stay warm, stay light, and stay frosty in style in this Patagonia wool base layer. Available in subtle stripes or straight black, there is no better introduction to the benefits of a base layer than this powerhouse. The Capilene Air Crew sets the standard for which every other base layer on the market tries to compete, and it's going to be a long time before anyone else approaches the crown.
Our team just loved this Patagonia merino wool base layer for a couple of reasons. Firstly, they found the weight-to-warmth ratio to be second to none, providing them with superior protection against the cold whilst being easy to roll up and throw in their backpack. They also commented on how smart it looks and the fact that it could easily be worn as an outer layer if they started to get warm on a hike.
Specs
Type – Mid, bottoms
Best Use – Underneath a pair of waterproof pants
Price (USD) – $69
Staying warm starts from the bottom! This cosy set of long johns is perfect to pair with Capilene's air-light upper half and utilises a unique gridline to stay fresh. A good set of long johns should last you for a week-long ski trip, and this midweight packs in the odour control to put off laundry day until after the snow melts or you're back at home.
Unfortunately, unlike the Capilene Crew, this pair of bottoms doesn't use any merino wool. Instead, it stays completely eco-friendly with 100% recycled polyester. Polyester bends, stretches, and warms you up toasty without adding pounds to your luggage. So it's not a bad compromise.
This affordability and function mean this comfy base layer should accompany you on every trip through those chilly spring and autumn months and maybe well into the winter if you're doing something super active.
Our team loved these Patagonia long johns and just how light they were. For our backpacking crew keeping things light is super important so they love the fact that these bottoms roll up super small and can be shoved into a corner of their packs until called upon. They were also impressed by their moisture-wicking capabilities.
Specs
Type – Thermal
Best Use – Camping
Price (USD) – $119
You'll find plenty of days warm enough to wear our first real heavyweight on its own. It's no secret we think the R1 series provides some of the best winter warmth on the planet, and as the line's lightest option, this zippered base layer packs a serious punch.
The thick layer takes quick-drying fleece and encases it in 100% recycled polyester to hold some serious warmth underneath the zipper. It may seem bulky, but the Zip Neck won't set you back more than 300 grams of total weight, far less than many lighter base layers while packing on more warmth.
Take advantage of the fleece stretching all the way through the neck to stay warm through brisk winds and temperature drops without the help of an outer shell. When it is time to bulk up, the R1 is one of the most generous possible base layers.
The other great thing is that this guy looks awesome on its own too and many people won't even realise you're wearing just a baselayer.
Our team are big fans of this Patagonia baselayer mostly due to how much protection it offers and also that it can be easily worn as a stand-alone top. They love the addition of the chest pocket which adds to its functionality when worn on its own. The team also felt it was one of the most comfortable tops they've ever worn and told us it was comfy enough to wear whilst sleeping on camping trips.
Specs
Type – Mid
Best Use – Shoulder season
Price (USD) – $149
Once Patagonia churned out the best base layer on the market in the Capilene Air Crew, we wouldn't have blamed them for calling it a day. Instead, they continued tinkering and sewing and threw a lightweight hood on their best seller.
Some base layer purists don't feel it's the responsibility of the base to provide hooded coverage, but I'd argue you just can't have too many hoods at your disposal. This merino hoody is unlike anything else on the market and is perfect for fitting underneath a helmet or winter hat.
You can squeeze the hood uptight and provide almost full-face coverage or let it down, but you'll always protect your neck. The entire base fits tightly and breathes easily to make winter workouts a breeze.
The TBB team love the extra protection this Patagonia base layer offers with its hood. They felt it made the baselayer perfect for climbing with a helmet or on for keeping the wind out whilst skiing. Another plus point was how flexible the material was which again made it perfect for action sports.
The best present of all… is CONVENIENCE!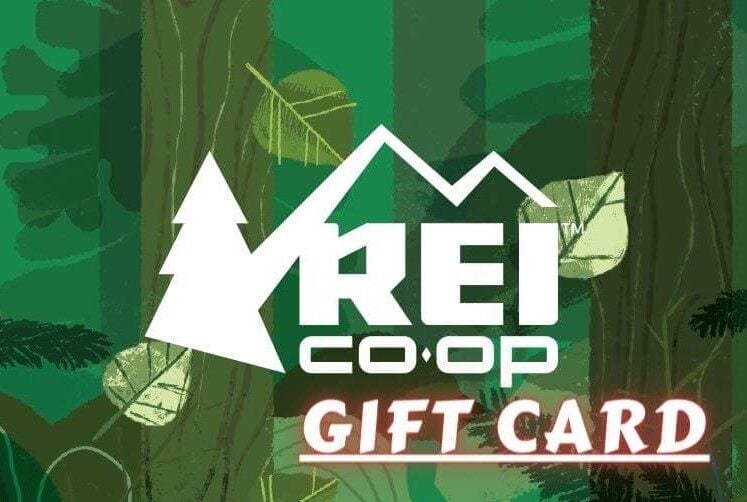 Now, you could spend a fat chunk of $$$ on the WRONG present for someone. Wrong size hiking boots, wrong fit backpack, wrong shape sleeping bag… As any adventurer will tell you, gear is a personal choice.
So give the adventurer in your life the gift of convenience: buy them an REI Co-op gift card! REI is The Broke Backpacker's retailer of choice for ALL things outdoors, and an REI gift card is the perfect present you can buy from them. And then you won't have to keep the receipt. 😉
Buy on REI!
Specs
Type – Thermal
Best Use – Skiing
Price (USD) – $99
Patagonia teamed up with Polartec to provide your chest with a power grid that works to keep warm in severe cold. The details of the design in this high-performance base layer will keep you super comfortable, starting with the hand hooks and ending on a breathable zippered opening.
The additional feature of Polartec technology really pays dividends on days one, two, and three of wear. The odour control makes this base layer stay fresh through several powder days, and the tight fighting base is the first step towards warmth on bitterly cold days spent sweating it out!
To top it all off, designers stretched out this coat's capability with an 8% elastane finish. This allows the underarm gussets to provide the full range of motion and help the shirt bend and flex with your adventure.
Our team felt this baselayer offered the perfect amount of protection for adventure sports like hiking or skiing without them ending up overheating. The addition of the zip-down front means that if things do start heating up, our team found it easy to instantly cool down. They also found the material wicked away their sweat quickly and effectively too.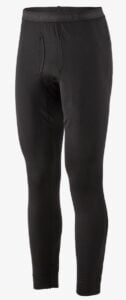 Specs
Type – Thermal Bottoms
Best Use – Winter Workouts
Price (USD) – 89
Everyone can use a bit of Polartec protecting our privates, and Patagonia makes sure we're well protected, erm, down there! In fact, they decided to help out by taking the same teamwork that makes the Capilene Zip Neck tremendous and sent it down south to keep all of you warm through winter. Ya'll gotta protect the crown jewels yo!
Odour control gets real literal in your mid-section. This pair of thermal bottoms aren't messing around and uses a power grid fabric to breathe as well as it heats. Once again, Patagonia elected not to put Merino in the bottoms, but this time they did keep the stretchy elastane that makes the line perfect for workouts.
All the freshness and stretchy feel may have you thinking this is a set of bottoms on the lighter end, but that couldn't be further from the truth. Even though these bottoms only weigh 133 Gs, they have some of the best heating capabilities of any pair of thermal bottoms out there. They're the perfect addition to any layering system.
Our team felt these long Johns offered the perfect accompaniment to ski or snowboard pants as they offered incredible warmth without adding any bulk. Often our team have commented how bunched up they've felt with other cheaper base layer bottoms, so these really solve that issue perfectly.
Specs
Type – Mid
Best Use – Every day
Price (USD) –  $159
For decades, researchers have tried to perfect mid-level base layers and offer up one piece of gear that can put in work as an outer layer on warm days, a mid-layer on rainy days and a base layer against the bitter cold.
No one base layer has gotten closer to achieving that balance than the Air Zip Full Hoody. The Look takes Patagonia's signature fleece mid-layer and revolutionises it by shedding weight while upping performance. It's not only one of the best base layers, but it's one of Patagonia's best jackets too! Wild!
The Gridlock design that wraps around this coat helps things dry up fast and breathe when you need it. When you need the extra warmth, you can fully zip up this layer and get cosy underneath the oversized hood and wind blocker that stretches from neck to cheek.
As one of Patagonia's most versatile pieces, this air zip can be worn every day from October to April. Like the Air Zip Neck, the team loved the hooded version of this top too.
In fact, most of them liked having the extra functionality of the hood which made it even more wearable as an outer layer. Having the full-length zip also came in useful when they wanted to wear it like a lightweight jacket over a t-shirt or thinner baselayer meaning it was a super versatile bit of kit.
Specs
Type – Mid
Best Use –
Price (USD) – $79
Middle class and affordable, our final Base Layer brings extreme weather protection in reach of more adventures than ever. This low key layer zips from chest to neck and is ready to team up with your winter coats to keep you in the snow longer.
Loads of Patagonia's base layers on our list have been attempting to reinvent the industry. This comfortable piece zigs where those other layers zag by staying classic and relaxed without trying to push the curve.
The Capilene midweight serves as Patagonia's best example of the classic base layer style but didn't skimp on the details, adding the same pure odour control and recycled polyester that has made so many other bases stand out.
You don't always need a high-tech honeycomb print to stay warm. This base layer is an affordable and easy way to get serious about your warmth this winter.
For the team, they felt this base layer offered a great budget-friendly option. They felt the level of protection was ideal for backpacking trips where you might occasionally need extra protection or for layering up in winter without breaking the bank. They also felt the fit was great and it was super comfortable too.

Our GREATEST Travel Secrets…
Pop your email here & get the original Broke Backpacker Bible for FREE.
Final Thoughts on Finding The Best Patagonia Base Layer
We've covered every quality piece of Patagonia's base layer lineup to help you find the under armour for you. From heavy-duty fleece that you'll be able to wear on its own if needed to air-light merino that feels like a second skin, any one of the layers on our list will fill a void in your closet.
Every line has its charm, but I'm sure you noticed an overwhelming trend towards Capilene. The term refers to Patagonia's layering system that sets the framework for some of the best technical base layers. It's more than capable of protecting all sorts of next-level outdoor adventures.
Any of the Capilene upper-body series will be a 50/50 blend of Merino wool and recycled Polyester perfect for staying fresh on the move and staying warm all winter long.
Did you find the right Patagonia thermals for your next winter season? Lets us know!
---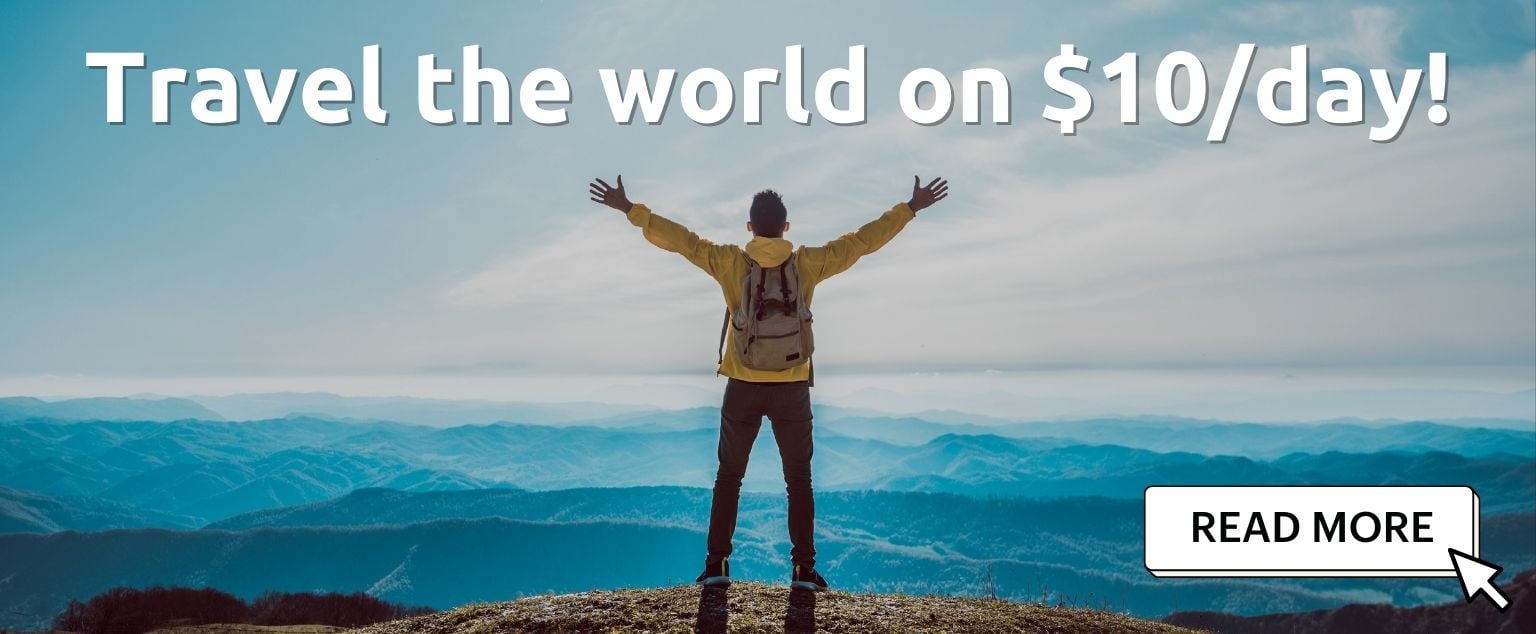 And for transparency's sake, please know that some of the links in our content are affiliate links. That means that if you book your accommodation, buy your gear, or sort your insurance through our link, we earn a small commission (at no extra cost to you). That said, we only link to the gear we trust and never recommend services we don't believe are up to scratch. Again, thank you!