Traveling to the far corners of the earth has exposed me time and time again to the dangers of climate change. From beautiful beaches marred by plastic waste to oxygen tanks cluttering up the highest mountains on earth, our carbon footprint is increasing at a frightening rate.
While toppling toxic corporate greed and unchecked development would go a long way towards solving our climate problems, we'll need to incorporate a more grassroots approach to saving the planet.
The gear we buy that takes us to unspoiled landscapes can be part of the problem or part of the solution.
From reducing ocean waste to keeping tribal customs alive, the best eco-friendly luggage options are taking a stand against the senseless destruction of the world around us.
From the comfort of your couch, you can find sustainable luggage made from recycled materials that help save the planet without sacrificing luxury.
More and more hostel conversations are focused on the steps travelers can take to keep the natural planet humming for generations to come. Companies are beginning to respond, and eco-friendly luggage gets more available and more creative each year.
The bags on our list didn't use their eco-friendly stature as a free pass to skimp out on the finer things. Full of handy pockets, lightweight materials, and extra protections, the luggage we've found to be eco-friendly and travel-ready can handle any adventure thrown their way.
Quick Answers:
Best Sustainable Backpack Line
Best Sustainable Backpack Line
Osprey Archeon Series
> $150-$340
> Sturdy internal frame
> Plenty of storage options
Best Eco-friendly Duffel Bag
Best Eco-friendly Carry-On
Best Eco-friendly Carry-On
Monarc Brand Setra
> $149
> Carry on Compliant
> Made from recycled bottles
Most Eco Commuter Daypack
Best Sustainable Camera Backpack
Eco Wheeled Case
Eco Wheeled Case
SOLGAARD Carry-On Closet
> $250
> Unique shelving system
> Made from recycled materials and ocean-bound plastic
Big Eco Suitcase
Big Eco Suitcase
Samsonite C-Lite
> $550
> Crisp, light, and iconic
> Two separate compartments and two divider pads
What Is Eco Luggage?
To understand why our choices made the cut, let's walk through what makes a bag eco friendly travel gear.
Manufacturers of eco luggage have made conscious efforts at some parts of the process to ensure their bags are in harmony with the world around it.
A piece of eco luggage incorporates at least one of the following criteria:
They are made from recycled products.
The company in charge funds environmental projects or helps establish high ecological standards.
From design to distribution, the bag harms no animals nor uses any animal products in construction.
All workers involved in the process receive a fair wage.
Ideally, every piece of eco luggage would incorporate all of those criteria, as is the case in the Gulu Made Motivator Pack, but not every bag has been able to pull that off.
Every bag on our list incorporates recycled materials, and all of the companies involved in producing these bags have established themselves as industry leaders in sustainable development.
These companies are not just churning out bags from eco-friendly materials; they also have made efforts to use their platform to advance the causes of the natural world.
From guaranteeing products built to last to promising to reduce ocean plastic in half by 2025, the luggage options on our list are not just talking a big game but genuinely making a difference while providing a high-quality bag. For us, the best luggage brands are the ones that not only make great products, but do it with minimal cost to the earth too.
Best Eco Luggage
Some for the road, others for the woods, every piece on this list has one thing in common: sustainable features that rival any other bag on the market.
Balance your needs with your ethics and consult the choices below to find the right partner for your next big trip.
Winter is coming… WARM UP!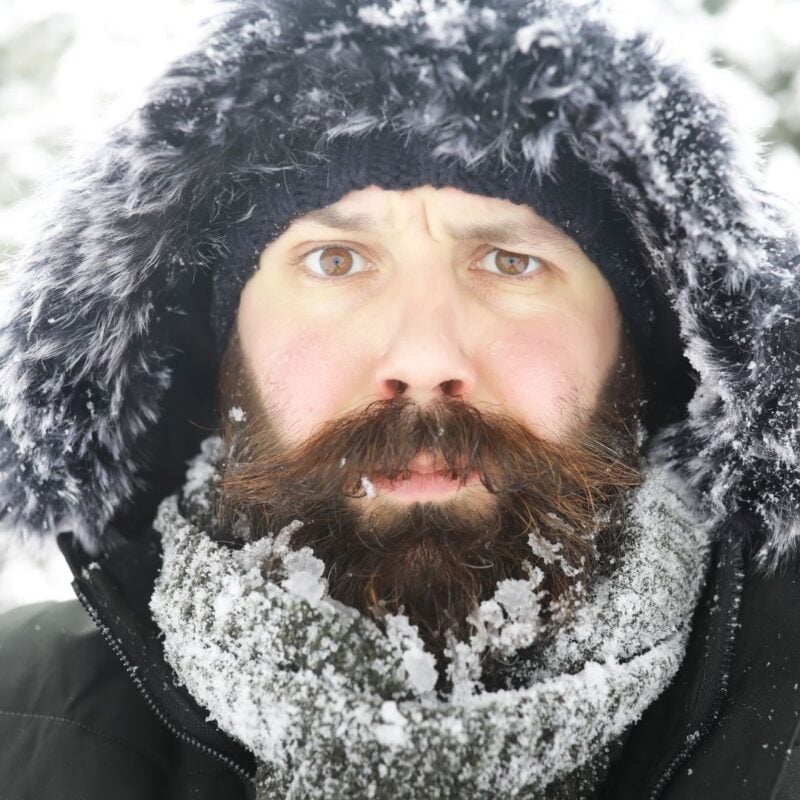 Get up to 50% OFF when shopping gear for the winter on REI.
Warm up for the holidays and SAVE on outdoor gifts all the way through Dec 18!
View on REI
Our pick for best sustainable backpack line is Osprey Archeon Series
Specs
Dimensions (in): Variable
Capacity: 24-70
Best Use: Hiking
Price: $150-$340
From day trips to through hikes, the Archeon Vegan backpack series has you covered. Osprey has grilled up an entire series of backpacks are made out of completely recycled materials that can still carry some serious weight.
Every Osprey bag comes with an all-mighty lifetime guarantee, a stunning endorsement of the quality of these sustainable materials.
With pockets and straps in all the right places, these materials aren't playing around. Archeon bags vary significantly in capacity to ensure performance in adventures of all sizes.
The smallest bag in the series will smartly store everything you need for a weekend in the woods or on the go. Each size up allows an extra day or two supplies, leading to the Archeon 70 for full-time vagabonds.
No matter your choice, you'll be greeted with a minimalist design, sturdy internal frame, and plenty of storage options.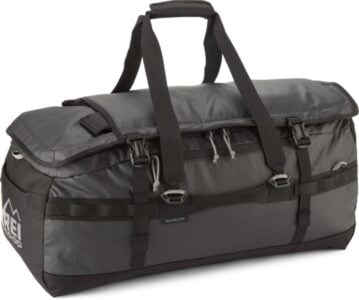 Meet the best eco-friendly duffel bag: REI Co-op Big Haul 60 Recycled Duffel
Specs
Dimensions (In): 25.6 x 13.8 x 11
Capacity: 60 Liters
Best Use: Road trips and base camps
Price: $119
This duffel travel bag is versatile in colorways and carrying styles. Fully recycled material creates three different holding patterns and four color options to make the big haul a complete pack.
Big Haul is not just a name. You can fit enough to get through winter in the largest configurations, up to 120 liters of storage. That's when the different holding patterns really come in handy.
Once the bag gets too hefty to hold in one hand, you can carry it like a backpack. The extra straps and storage options come in handy time and time again.
While we wish there were hip and sternum straps to help out, the bag features enough support to carry your heavy equipment through short distances. REI built a durable duffel full of sustainable materials that are ready to help out.
Specs
Dimensions (in): 24 x 11 x 12
Capacity: 40 Liters
Best Use: Travel
Price: $149
Travel can really take it toll on the planet – I mean jet fumes are not exactly good for anybody right? The good news is that Ecological and Sustainable travel initiatives are now really gaining serious momentum and ecological travel products are popping up everywhere.
So, the Monarc 2-in-1 Duffle-Backpack is the world's first backpack made from 100% recycled bottles and the producers have been awarded a highly coveted "plastic negative" rating.
As well as being eco friendly, the Monarc Settra is also a seriously cracking great pack. Its 2-1 concept design means it can be worn as a backpack or carried as a duffel using the comfortable handle. If you do wear it on your bag, there are adjustable straps to help carry the weight.
Then there are the organizational possibilities. Its' 40L of storage can go pretty far and the pack offers a shoe compartment and a 17" laptop sleeve. Coming in at $149.00, it's an absolute bargain although if you have the budget we also recommend picking up the full set including camera cube, compression cubes and laundry bags.
Anything else? Oh yeah, it's also water-resistant, TSA Carry-on compliant and comes with a lifetime guarantee!
Gulu Made Motivator Pack is our pick for most eco commuter daypack
Specs
Dimensions (in): 19 x 12 x 9
Capacity: 25 Liters
Best Use: Everyday
Price: $149
Take your carbon footprint a step further by supporting a backpack whose construction is a sustainable as the recycled materials used to build it. This company quickly became Kickstarter heroes thanks to its work with local women of the Gulu nation.
Gulu's mentality is to infuse each bag with the cultural knowledge of the bag's shapers, which results in a unique sewing style. The muted exterior of the bag suits professional and casual scenarios, but the interior lining explodes with rad patterns and colors.
The bag masterfully serves as a blend of class, creativity, and ethical design to fill a much-needed void in the commuter backpack market.
Peak Design Travel Camera Pack 45 is one of the best sustainable camera backpack
Specs
Dimensions (in): 22 x 13 x 11
Capacity: 35-45 Liters
Best Use: Travel
Price: $300
You can accept no compromise when it comes to your camera bag. Sustainability is irrelevant if your bag won't hold up to tests and the normal wear and tear that comes with traveling the world to find the perfect shot.
Camera bags have to protect your valuable equipment from damage and theft, lightweight enough to lug through the woods, and durable enough to give you one less thing to worry about.
Luckily, Peak Design has created a legit camera pack that checks all the boxes and protects it all with a shell made from recycled materials.
The backpack is sustainable and secure, testing the limits of pickpockets, with hidden stash pockets and sneaky zippers spread throughout. Inside the main compartment lies an easily organizable space for lenses, a camera body, and a drone.
The variable capacity really sets this option apart from the crowd. You can expand the bag to 45 liters or contract it down to 35. No matter how you set it up, there's always space for your camera equipment and the day's supplies.

Do You Want to Travel FOREVER??
Pop your email in below to get a FREE copy of 'How to Travel the World on $10 a Day!'.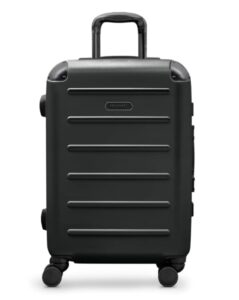 Our pick for eco wheeled case is SOLGAARD Carry-On Closet
Specs
Dimensions (in): 20 x 13 x 9
Capacity: 39 Liters
Best Use: International travel
Price: $250
Sustainability or no, this bag would be one of the best-wheeled suitcases on the market. Thankfully, all these technological features come in an eco-friendly package that allows you to have it all with this carry-on-friendly bag.
SOLGAARD has committed to cutting ocean plastic in half through their suitcases. Each bag is made from recycled materials and ocean-bound plastic to eliminate 229 plastic bottles per unit.
This company doesn't just want to save the oceans; they also looked to create the most technologically advanced bag on the market.

A unique shelving system maximizes your internal storage space and keeps everything impeccably organized, all protected by a three-digit lock.
Long layovers won't kill batteries thanks to the USB charging port and 8 360 degree wheels that help you maneuver through the airport like an olympian.
Meet the big eco suitcase: Samsonite C-Lite
Specs
Dimensions (in): 33 x 22 x 14
Capacity: 144 Liters
Best Use: Air travel
Price: $550
Crisp, light, and iconic are just a few words reviewers have used to describe the Samsonite C-Lite. This upscale bag feels luxurious, and it's entirely constructed from plastic bottles. The recyclex technology comes with a 10-year warranty and plenty of stable features that expect to last for decades.
You won't have to leave anything behind with the C-lite. One hundred forty liters of space are by far the largest storage capacity on this list. Two separate compartments and two divider pads give you further storage freedom.
Everything down to the double wheels provides some reinforcement that will guarantee a wrinkle-free travel experience, as long as you know how to fold a shirt.
Through bumps, bruises, and grumpy baggage handlers, the Samsonite C-lite will always protect your gear.
Dirt Bag Eco Camp is our pick for recycled climbing pack
Specs
Dimensions (in): 24 x 17 x 8
Capacity: 25 Liters
Best Use: Getting to the crag
Price: $169
When he's not speaking for the sea, Jason Momoa loves to spend his days climbing. He teamed up with So iLL to make a backpack that gives back on its way to the crag. The bag's unique color comes from recycled plastic bottles that make up 100% of the durable tote.
Designed by climbers for climbers, there are loads of technical features that make your next adventure easier to plan. Plenty of pockets let you keep your valuables and chalk close by, and the bag is full of loops to store carabiners.
The frameless bag isn't a pack for multi-day trips, but it packs a surprising amount of storage space and easy access features that make it perfect for extreme sports.
Our pick for eco daypack is Herschel Little America Eco Pack
Specs
Dimensions (in): 19 x 11 x 7
Capacity: 25 Liters
Best Use: Day trips and weekends
Price: $120
Affordable, stylish, and sustainable, our favorite daypack is perfect for navigating the city or airport security. Commuters will love the laptop sleeve, while travelers relish the quick access pocket ideal for valuables.
All fabrics and liners in this bag are 100% recycled to create the naturally muted blue and brown color scheme. The faux leather straps prove you don't have to use animal products to create a quality strap that lasts.
The cherry on top is the affordable price range of such a versatile bag. Everything short of a multi-day trip into the woods can fit inside the Little America.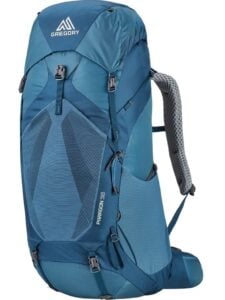 Gregory Paragon 58 is our pick for recycled hiking backpack
Specs
Dimensions (in): 28 x 14 x 11.5
Capacity: 58 Liters
Best Use: Backpacking trips
Price: $229
The best pack on our list for multi-day backpacking trips, carry everything you need for the week on your back in style with the Paragon. The lightweight bag has six pockets, sternum and waist straps, and plenty of ventilation to help you get to camp.
Gregory slipped in a unique dynamic suspension system that helps keep your balance where it should be. Built to carry up to 40 pounds, you can confidently fit a tent and camping supplies in the spacious interior and plenty of water around the edges.
The pack incorporates recycled materials into construction but falls short of providing 100% recycled materials across the shell.
Manufacturers made a sustainable product that can also protect against light rain without deploying the waterproof shield. If you're looking for sustainable gear for a through hike, this pack is a low-key and advanced option.
The best present of all… is CONVENIENCE!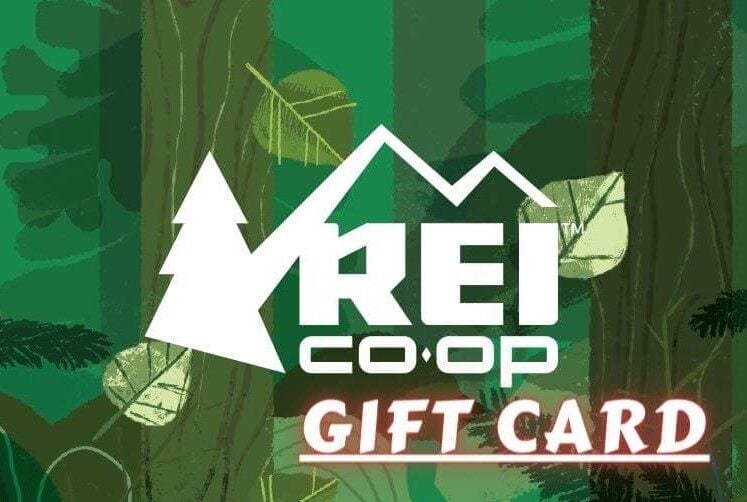 Now, you could spend a fat chunk of $$$ on the WRONG present for someone. Wrong size hiking boots, wrong fit backpack, wrong shape sleeping bag… As any adventurer will tell you, gear is a personal choice.
So give the adventurer in your life the gift of convenience: buy them an REI Co-op gift card! REI is The Broke Backpacker's retailer of choice for ALL things outdoors, and an REI gift card is the perfect present you can buy from them. And then you won't have to keep the receipt. 😉
Buy on REI!
best eco friendly luggage

| Name | Capacity | Dimensions | Price |
| --- | --- | --- | --- |
| Osprey Archeon Series | 24-70 L | Variable | $150-$340 |
| REI Co-op Big Haul 60 Recycled Duffel | 60 L | 25.6 x 13.8 x 11 inches | $119 |
| Monarc Brand Settra | 40 L | 24 x 11 x 12 inches | $149 |
| Gulu Made Motivator Pack | 25 L | 19 x 12 x 9 inches | $149 |
| Peak Design Travel Camera Pack 45 | 45 L | 22 x 13 x 11 inches | $300 |
| SOLGAARD Carry-On Closet | 39 L | 20 x 13 x 9 inches | $250 |
| Samsonite C-Lite | 144 L | 33 x 22 x 14 inches | $550 |
| Dirt Bag Eco Camp | 25 L | 24 x 17 x 8 inches | $169 |
| Herschel Little America Eco Pack | 25 L | 19 x 11 x 7 inches | $120 |
| Gregory Paragon 58 | 58 L | 28 x 14 x 11.5 inches | $229 |
FAQ about the Best Eco Friendly Luggage
Still have some questions? No problem! We've listed and answered the most commonly asked questions below. Here's what people usually want to know:

Our GREATEST Travel Secrets…
Pop your email here & get the original Broke Backpacker Bible for FREE.
Final Thoughts
That rounds out our list of the best sustainable luggage on the market. Brash, tough, and beautiful, these bags are the best no matter which filters you're searching through.
If you're considering your ecological footprint when shopping for your travel supplies, you can't go wrong with any of the bags on this list.
None of us are going to save the world overnight. It starts with the very next purchase you make, and it continues throughout every purchase you make. Looking for products that give back to their environment and employees is a full-time job, but traveling in a sustainable style is priceless.
To be eligible for our eco-friendly list, every bag above took special considerations when designing and building its product. Take a second to think about these factors when deciding which luggage is right for you:
What do you need out of your next bag? – something you can use every day? Or something that can hold some serious gear?
What special features are important to you? – extra carry support, laptop sleeve, etc.
Price – Don't forget you still have to buy plane tickets!
Carry-On – Large hiking bags may have to be checked.
Carbon footprint – anything on this list, and you're in the clear!
Every backpack we've covered has a different combination of these features to serve a unique niche. From day-to-day greats like the REI Big Haul to entire series of eco-conscious hiking packs like the Osprey Archeon, there's bound to be a bag that suits your needs.
Bags like the Samsonite C-lite prove sustainability doesn't have to sacrifice luxury, and the Peak Design camera bag shows how high-performance recycled materials can be. Whatever your needs, use this list to find an eco-friendly solution.
While the environment may not be the first thing you consider when shopping for your next piece of luggage, it is crucial to understand exactly how the bag of your choice impacts the world around it.
Let us know if we've missed a great sustainable bag or if these eco-friendly bags have ever helped out your trips in the comments below.
---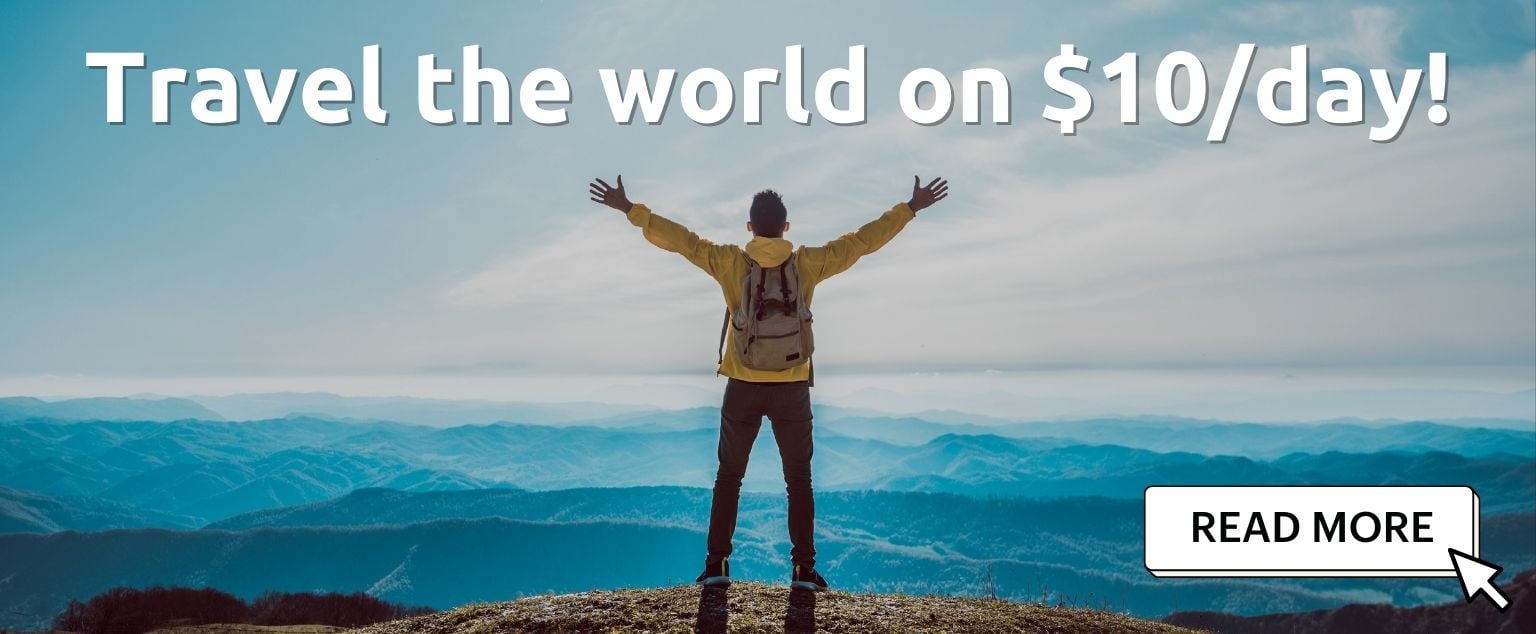 And for transparency's sake, please know that some of the links in our content are affiliate links. That means that if you book your accommodation, buy your gear, or sort your insurance through our link, we earn a small commission (at no extra cost to you). That said, we only link to the gear we trust and never recommend services we don't believe are up to scratch. Again, thank you!