It's becoming impossible to reach new heights and further explore the outdoors without seeing the negative human impact on our natural world. It's tough to escape the waste we've laid from trash-riddled beaches to oxygen tanks flooding some of our highest peaks. We can't continue to push the buck down the line and mindlessly employ harmful chemicals and irresponsibly sourced fabrics to get out there.
Road trips and frequent flier miles do enough to increase our carbon footprints. Take a stand and use your wallet for good, and we can push eco-friendly gear to the forefront of the travel industry.
The technology is already there. As you'll see today, there are loads of eco-friendly travel products that don't miss a beat. These beauties prove once and for all that recycled, sustainably sourced, and reusable options can do everything traditional travel gear could do, all without the negative environmental impact.
I'm not just recommending this hand-selected list of gear thanks to its sustainability pledge, every one of these products is the real deal.
Traveling brings you closer to spectacular reminders of the importance of our natural world. There is no point in seeing the world if you have to destroy it to get out there. Today, we will introduce you to a variety of eco-friendly travel products that will help make your wandering sustainable.
The industry still has a long way to go towards true sustainability. These products aren't all perfect, but they represent bold steps in the right direction. We can put our money where our mouths are and show these companies that sustainability is a significant factor when outfitting our next adventures.
Let's look at various eco-friendly travel products that have successfully stayed green while performing when it counts.
Quick Answers – The Best Eco Travel Gear
#5 Eco Friendly Water Bottle – Grayl GeoPress
Best Eco Backpack
Best Eco Backpack
Osprey Archeon
> $$
> Blue-signed approved materials
> PFC waterproofing
Best Eco Travel Bag
Best Eco Travel Bag
Monarc Settra
> $
> Muted colors
> Reinforced edges
Eco Friendly Sim
Eco Friendly Sim
HolaFly eSim
> $
> Connect to cell services in more than 100 countries
> Plastic-free potential
Best Travel Solar Charger
Best Travel Solar Charger
Soldgaard Solar Boombox
> $
> Comes with a bass boosted, crisp sound
> 96 hours of consistent tunes
Eco Friendly Water Bottle
Eco Friendly Water Bottle
Grayl GeoPress
> $
> Fills up in less than ten seconds
> Cartridge lifetime of 65 gallons
Best Eco Sleeping Bag
Best Eco Sleeping Bag
Marmot Trestles Eco
> $
> Cruelty-free insulation
> Sustainable synthetic sleeping bag
Best Eco Packing Cubes
Best Eco Packing Cubes
Patagonia 10L Cube
> $
> Waterproof storage options
> Eco-friendly compartment
Eco Friendly Headlamp
Eco Friendly Headlamp
Eukarya Origin 2
> $
> Stylish headlamp
> Up to 15 hours of lighting
Eco Friendly Travel Towel
Check Out These Eco Friendly Travel Products
We'll show you the best in eco travel gear, from heavy-duty backpacks down to nanofiber towels. This list is just a snapshot of a growing trend in the outdoor industry. If there's a piece of gear you're looking for, chances are you can find an eco-friendly model.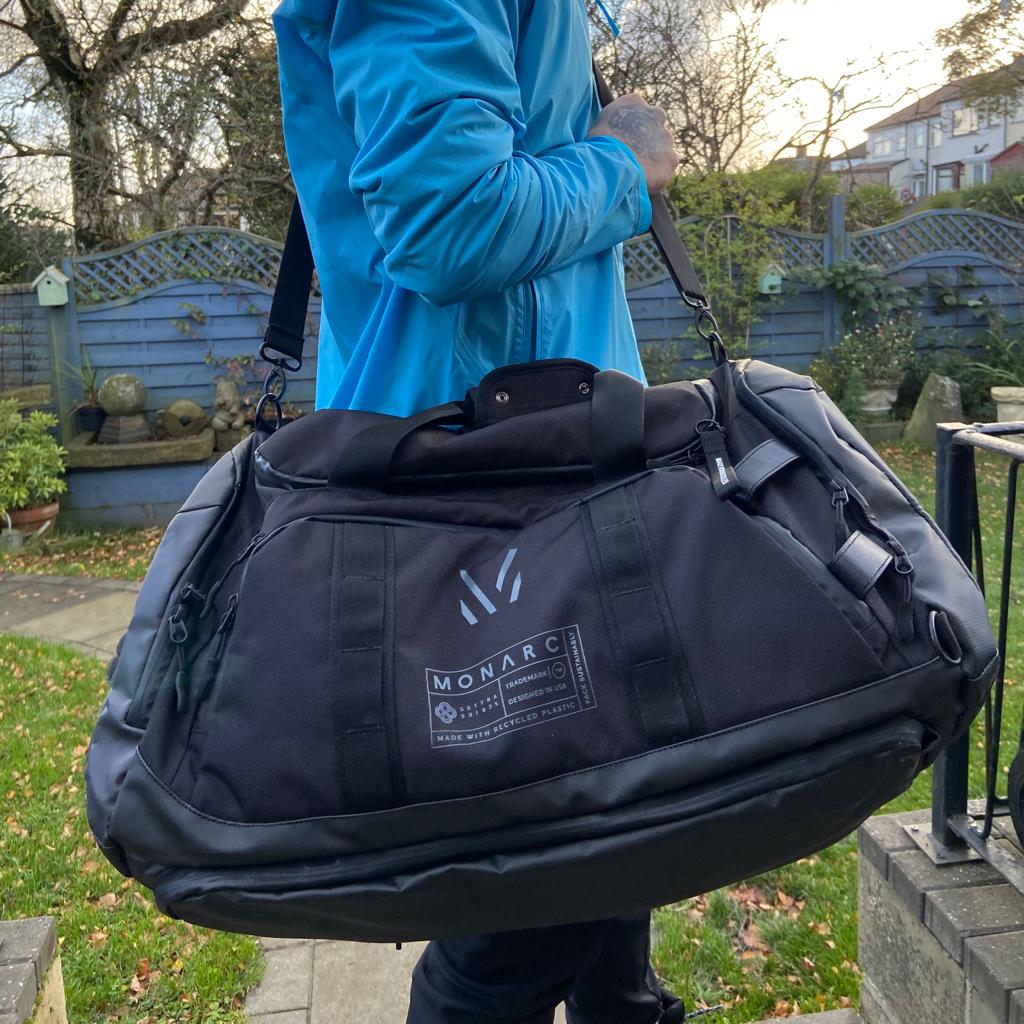 Winter is coming… WARM UP!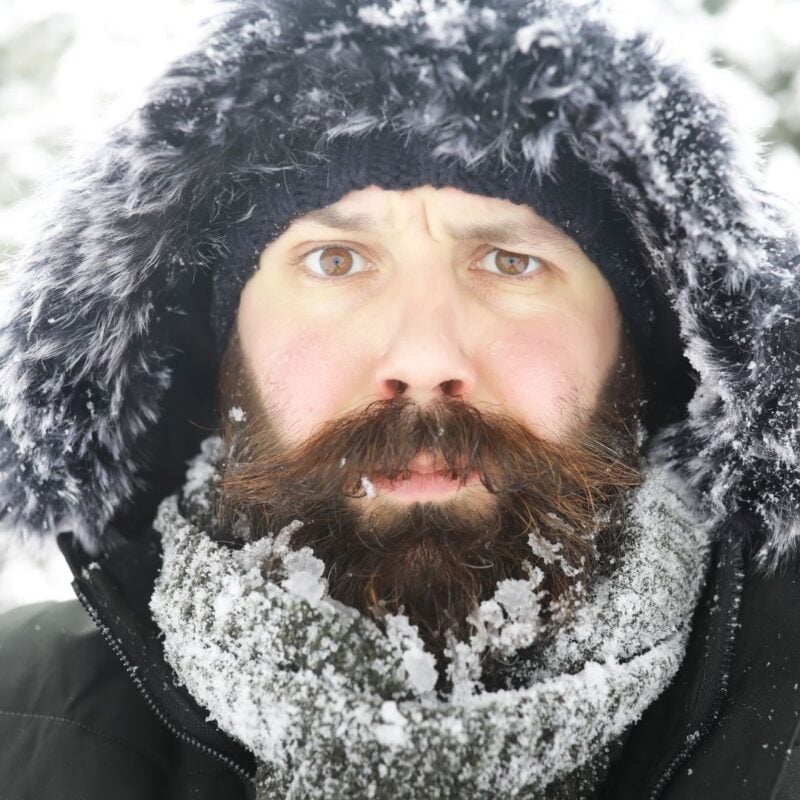 Get up to 50% OFF when shopping gear for the winter on REI.
Warm up for the holidays and SAVE on outdoor gifts all the way through Dec 18!
View on REI
Whether you're shopping for a 70 Liter backpack capable of taking you deep into the backcountry or just a convenient Chest Rig to get you through the day's shopping, the Archeon series proves recycled products can work as powerfully as any substance in the business.
This eco-friendly bag doesn't just use sustainable materials where convenient. Osprey encased the entire entree in blue-signed approved materials and PFC waterproofing. It's an entirely vegan beast that won't miss a beat and packs the same carrying options and support system that makes Osprey great.
When you combine sustainability with Osprey's all mighty guarantee, you have one of the best bags for adventures of all sizes and one of the best sustainable backpacks on the market.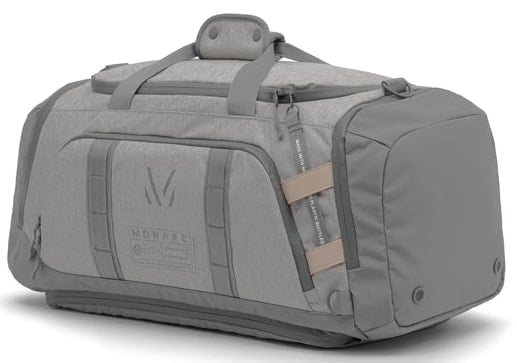 Fifty plastic bottles can net you five bucks in a state recycling system, or you can turn them into a multipurpose duffel bag that's ready to outfit most trips. Monarc bags help go the extra mile by applying a plastic negative approach to a high-quality bag. They remove two kgs of plastic for every recycled kg of plastic in their products.
Without compromise, the Monarc Settra turns beach trash into muted colors and reinforced edges that make the bag ready for heavy lifting and uneven terrain. It's one of the few duffel combo backpacks in the business that takes the hybrid class seriously. The shoulder straps team up with sternum and waist straps to make the difference.
A splash of extra reinforcements and thoughtful touches brings it all home. For international travel or just weekends around the corner, you can take a sustainable approach to a one-bag-travel that keeps everything you need on hand.
International coverage is a click away these days. Every new country used to mean a new phone number. Some countries offered dirt-cheap data, while others made us jump through hoops just to get connected.
HolaFly Esims are here to end all that. Without resorting to airport sales clerks or corner store re-ups, you can install this service anywhere in the world and connect to cell services in more than 100 countries at the click of a button.
The online data prices still need to come down a bit before we declare this the best international cell phone option. Still, the plastic-free potential of an online sim card can bring real convenience to international travel.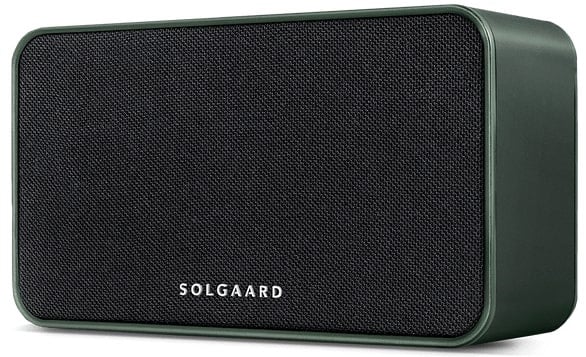 Portable Solar Chargers have come a long, long way. This is perhaps the farthest reach yet in the handheld solar travel industry, promising to bring all sorts of benefits to your next trip. The heavy-duty power bank comes with a bass boosted, crisp sound that saves plastic bottles and runs on the sun.
The numbers are staggering. Every hour of solar charging brings two hours of music or fully juices up your phone. You can charge it to total capacity on the wall or in the sun and enjoy 96 hours of consistent tunes. If you're living somewhere where the sun doesn't shine, you need to think about getting out of it!
This combination of speaker and solar power bank already makes this a compelling product. Then you find out Soldgaard has pledged to save 230 bottles per boombox, and you get another great reason to find out more.
#5 Eco Friendly Water Bottle – Grayl GeoPress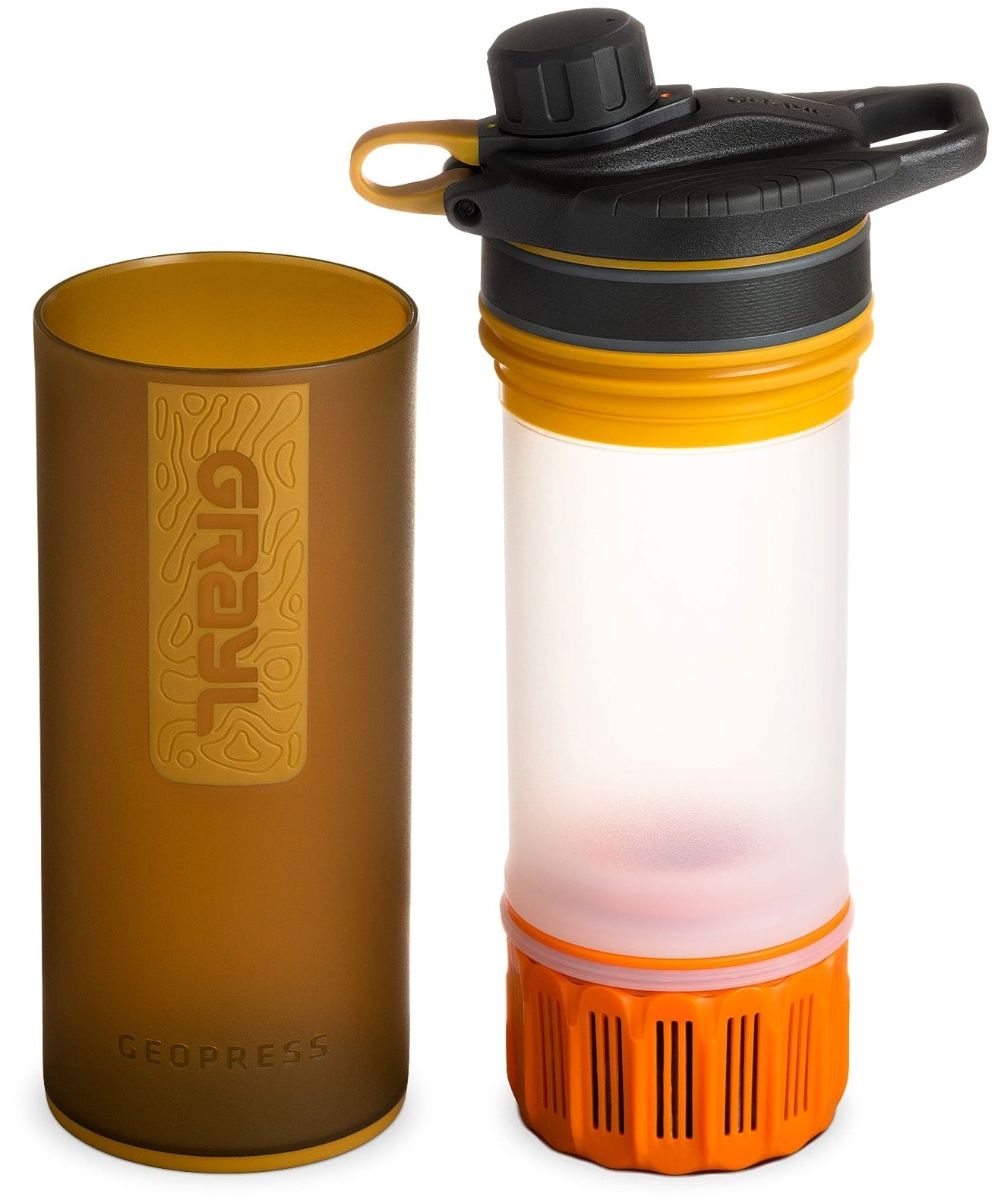 You won't make it very far without water. Your stomach may warm up to street food, but there's no amount of intestinal fortitude that can beat Mexican taps. You've got two options while traveling; suck it up and buy plastic bottles or find a full-time filter like this one.
The GeoPress filters sift through dirt, microscopic bacteria, heavy metals, chemicals, and particulates that work in city taps and running rivers. The 24-ounce bottle fills up in less than ten seconds with a cartridge lifetime of 65 gallons. That means you can chug away and stay away for over 100 days between filter cycles.
Don't risk Giardia. Bring unlimited potable water anywhere the path takes you, all at the weight of a typical metal water bottle.

Do You Want to Travel FOREVER??
Pop your email in below to get a FREE copy of 'How to Travel the World on $10 a Day!'.
This sleek carry-all is a good sign that the environmental movement is gaining some serious steam. Samsonite is listening to consumers and proving that first-class luggage can come sustainably.
You don't need to trust hemp hooks or faux leather to travel consciously. This 104 Liter powerhouse has 360-degree rolling wheels and two separate pockets that can pack up a walk-in closet using recycled yogurt cups. Wheeling and dealing, Samsonite sweetened the pot with an unbeatable five-year warranty and promised to plant a tree for every piece of luggage sold.
Between you and me, I think Samsonite should just plant the trees regardless of my purchase, but I guess it's a step in the right direction. This traditional four-wheeled suitcase is what it looks like when sustainability sets the standard.
Do you know what's better than sleeping under the stars this weekend? Taking steps to bring clear skies into the next generation. The gear we take camping helps us get closer to natural beauty, but certain products have harmed the very earth they seek to make accessible.
Marmot is leading the charge of cruelty-free insulation with this recycled option. They couldn't quite finish off the perfect bag, but 96% of this toasty knapsack comes from secondhand sources. Most importantly, they didn't use duck fill.
The down feathers used in many of the best sleeping bags on the market are plucked off live birds. Maybe the birds aren't singing; they're screaming at you to stop using down. At 2.75 pounds and rated for nights as cold as 20 Fahrenheit, here is a sustainable synthetic sleeping bag.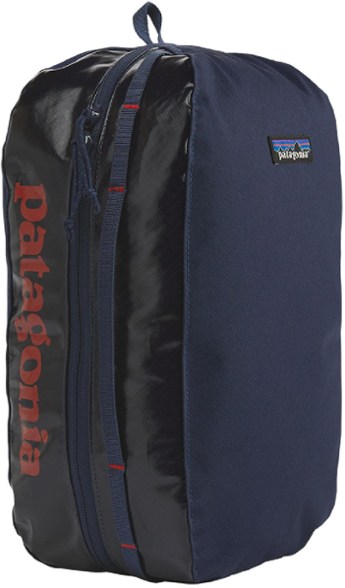 Your eco-friendly backpack will mean a lot more if you fill it up with recycled materials. Don't just take the pledge down to the clothes you wear, but how you keep it all organized. No industry powerhouse has recognized its responsibility in the changing climate as publicly as Patagonia, a company whose sustainability efforts need little introduction.
The Packing Cubes are the smallest option in Patagonia's best-selling black hole bag series, a wide-ranging selection of bags that use recycled materials to create waterproof storage options of all sizes.
These convenient packing cubes prove Patagonia's commitment to taking care of the details in products large and small. Coming as large as 10 liters and as small as 3, give every piece of your arsenal an eco-friendly compartment.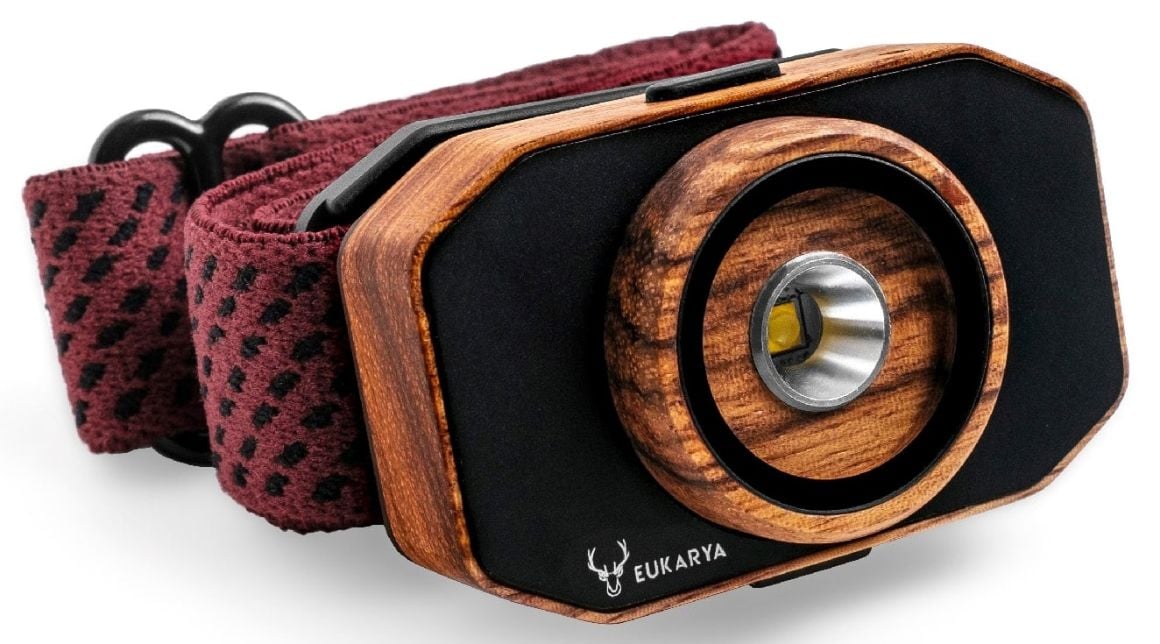 Once the sun sets, your afternoon outside turns into a bonafide adventure. We all think our phone light will be enough before we wash the dishes in the dark. Then, it pays to have hands-free lighting.
Take back the night with this stylish headlamp that can provide up to 15 hours of lighting on a lightning-quick USB C port. The rechargeable battery helps the headlamp stay sustainable, and Eukarya's pledge to plant a tree for every headlamp sold adds to the incentive.
This fledgling company doesn't stop at purchase promises. They turned the lamp industry on its head by using real wood housing to light up their lightweight beacon.
This powerful pair of underwear is as unobtrusive on your body as it is on the planet. You can sport the lowkey material underneath tight pants or loose shorts and keep your day breathable, no matter where it takes you.
The polyester and spandex blend brings the same flexibility and fits as high-performance swimwear to the places it matters most and provides the last piece of your favorite workout outfit. Not only is this blend soft and comfy underneath all sorts of trousers, but it also leaves little impact thanks to the majority of the recycled source material.
We wish Patagonia would take things a step further in their sustainable travel clothing than only using 63% recycled nylon for this stretchy underwear, but we'll take what we can get. The high performance and comfortable feel more than justifies the other 37% of this underwear. Match it with the barely bra for a complete workout set no matter the occasion.
The best present of all… is CONVENIENCE!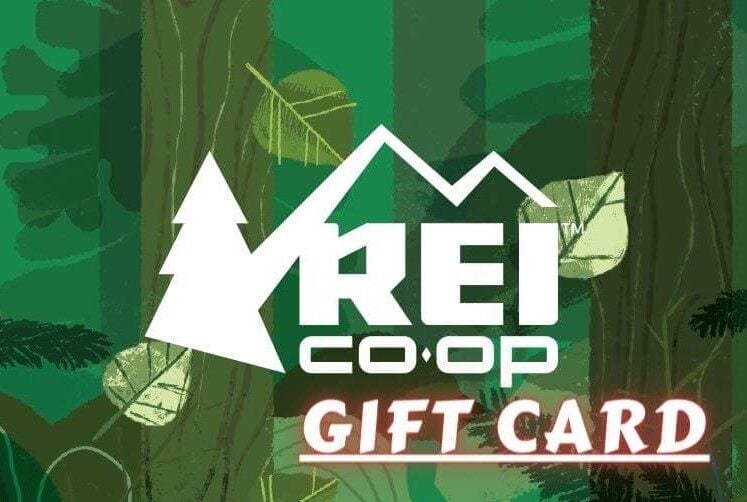 Now, you could spend a fat chunk of $$$ on the WRONG present for someone. Wrong size hiking boots, wrong fit backpack, wrong shape sleeping bag… As any adventurer will tell you, gear is a personal choice.
So give the adventurer in your life the gift of convenience: buy them an REI Co-op gift card! REI is The Broke Backpacker's retailer of choice for ALL things outdoors, and an REI gift card is the perfect present you can buy from them. And then you won't have to keep the receipt. 😉
Buy on REI!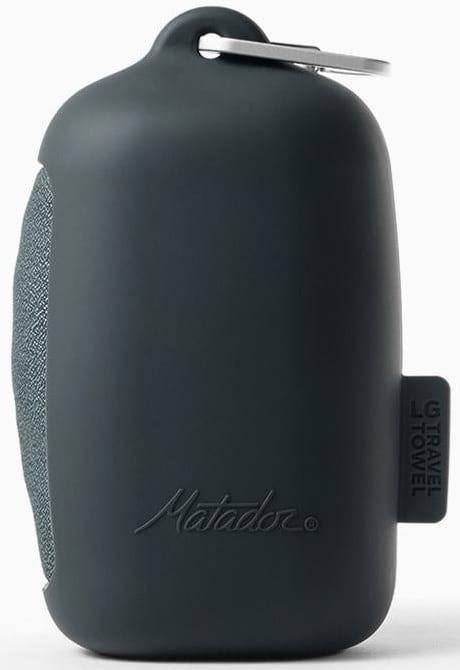 Microfiber towels are a humble and hardworking requirement on any travel list. Matador stands out from the crowd by providing a towel built for life. You can take care of the details in shower and hand towel sizes and dry off after great days outside.
This compact towel stows away inside its own carrying case and can dry you off without taking up more space than a water bottle inside your suitcase. The breathable case still helps the towel dry and easily clips onto the outside of your bag when it's time to get moving.
All that is great, but the sustainability of this particular travel towel is what elevates it to the top of the leaderboards. No matter how you come across your nano towel, you can send in ripped, worn, or broken towels and have them repaired for you. This lifetime guarantee works well with their mission to offset their carbon emissions and push the tiny towel industry towards a greener future.

Our GREATEST Travel Secrets…
Pop your email here & get the original Broke Backpacker Bible for FREE.
Final Thoughts on Packing Eco Travel Gear
Thanks to advances in green technology and increased pressure from consumers, travelers have unparalleled access to eco-friendly products that prove you don't have to hurt the earth to see it. Sure, it can be a bit tricky to wade through the hundreds of promises out there to find the products that genuinely make a difference, but spending a bit of extra research will net you eco-travel gear that can do everything any other product is can cruelty-free.
No, none of these products go far enough to finally save the world. However, given what we know now, doing nothing is actively making the climate problem worse, and we can at least appreciate the effort of these eco-friendly products.
The truth is, it doesn't matter how many microfiber towels you and I order if fast fashion companies won't stop using Peruvian jungles as dumpsters. Buying an Osprey backpack won't save the world, but your credit card is all you can control. By endorsing this eco travel gear instead of typical wasteful avenues, we can have our mountains and climb them too.
Packing Eco travel gear into your kit shows everyone you meet on the road how powerful green energy can be, all while sending a subtle message to the industry that we're not playing around anymore.
Fast fashion and amazon backpacks may seem like an easier choice, but the gear on our list will outlast, outperform, and out police the competition. We can slowly start to make the world a greener place, one purchase at a time.
---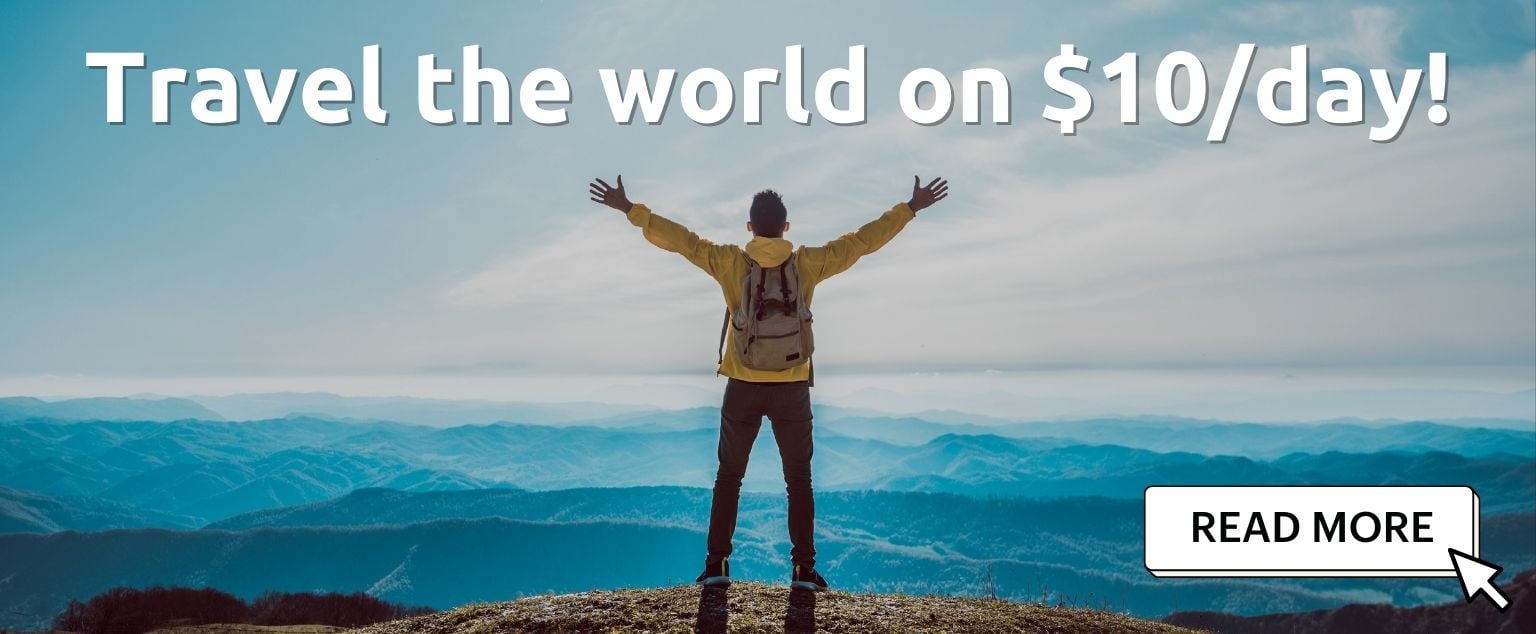 And for transparency's sake, please know that some of the links in our content are affiliate links. That means that if you book your accommodation, buy your gear, or sort your insurance through our link, we earn a small commission (at no extra cost to you). That said, we only link to the gear we trust and never recommend services we don't believe are up to scratch. Again, thank you!