For years Osprey has dominated the backpack market known for its strength, versatility, and functionality. The Women's Osprey Archeon 65 lives up to that standard. Osprey has been a top choice for the Broke Backpacker throughout many an adventure. We all have used, or still currently use an Osprey Backpack.
There are a number of features that make this backpack stand out among other popular Osprey backpacks. Ultimately, it is the timeless style of the Archeon and classic Osprey functionality that has made us particularly fond of this backpack.
The simplicity of this design was made for versatile use in a wide range of environments. This Osprey Archeon 65 review breaks down the function and design of each feature with the goal of providing you with the best information to make an informed decision about this backpack.
Good backpacks go beyond loads of pockets, large water bottle holders and fancy rain covers to make it an ideal backcountry travel companion. Style, functionality, and versatility go a long way. The Osprey Archeon series comes in a few different sizes: small 25 and 30 liters, medium 45 liter and large 65 (women's), and 70 (men's) liter backpacks.
This review does specifically cover the women's 65 liter pack; however many of the features covered are consistent with the other sizes.
Let's dig deeper and see what the Women's Osprey Archeon 65 liter is all about…
About The Osprey Archeon Range
In Spring 2020 Osprey launched a stylish and sustainable new collection of hiking packs made using PFC free, recycled nylon canvas. The Archeon series is Osprey's first direct foray into eco-friendly, sustainable backpacks and reflects the company's deep love of nature and highlights their keen social awareness.
The tough, durable hiking and backpacking bags include wilderness ready features such as an inbuilt raincover, hydraulics reservoir compatibility, compression straps and an adjustable back system.
If you are interested in learning about a much smaller Archeon backpack, then we previously reviewed the Archeon 25 women's pack.
Wanna Help Osprey Plant Some Trees?!
Osprey's Green Credentials stretch even further than the Archeon backpack design and build though. Yep, they are committed to planting 2 trees for every backpack sold directly from their website. So if you buy the Archeon 65 by using the button below you can go to bed tonight knowing there are 2 baby trees in the world being planted with your help.
Ladies & Gents, It's Time to Step Your GEAR Game Up. 😉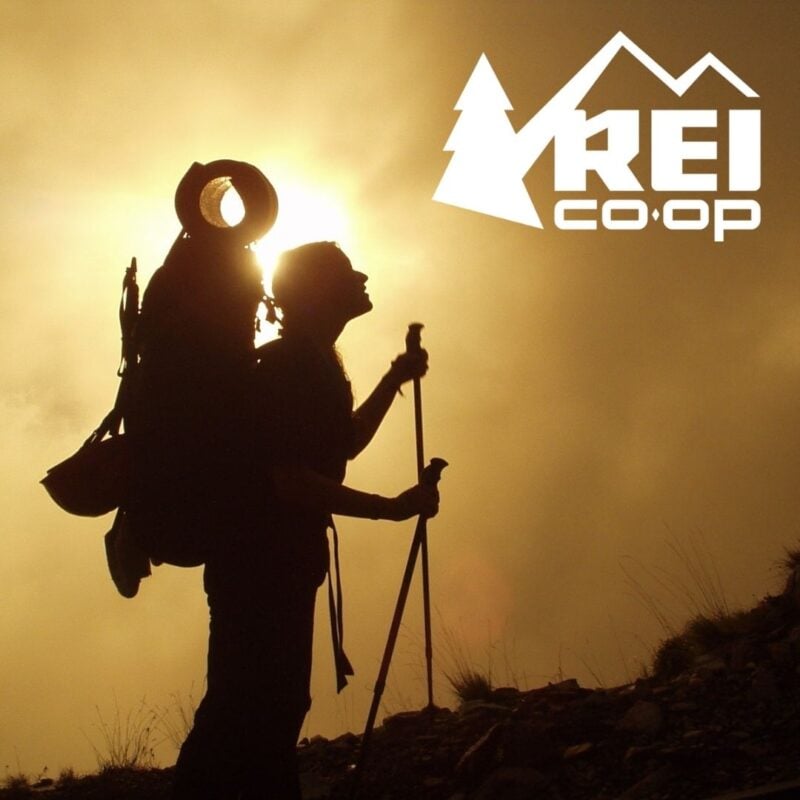 REI is one of America's biggest and most-loved outdoor gear retailers.
Now, for just $30, get a lifetime membership that entitles you to 10% OFF on most items, access to their trade-in scheme and discount rentals.
Join REI Today!
Quick Answer: Women's Osprey Archeon 65 Specs:
| | | |
| --- | --- | --- |
| | Extra Small/Small | Medium/Large |
| Volume | 63 Liters | 65 Liters |
| Dimensions | 30.31 x 14.17 x 12.2 Inches | 32.28 x 17.17 x 12.2 Inches |
| Weight | 5.23 lbs | 5.56 lbs |
| Load Range | 25-45 lbs | 25-45 lbs |
| Material | 1880D Nylon Canvas | 1880D Nylon Canvas |
Osprey is well known for making packs designed specifically for backpacking, they take pride in their versatility of use. Take this pack to the crag, or for a weekend trip to visit the homies, Osprey takes pride in their diverse product usage.
For this review, I decided to stick to the basics and go backpacking this weekend to give the Archeon 65 a real test in the elements. To provide you with some context for this article, I take pride in my packing ability and I am not what you call an ultralight backpacker by any means. I enjoy living minimally and simply in the backcountry, but I also like my amenities (good food and beer) as well.
Here is a list of things I take with me on a backpacking trip:
Tent
Sleeping bag
Thermarest sleeping pad
Hardshell rain jacket
Puffy jacket
Hiking clothes
In-camp clothes
"X" days worth of food
Foldable crazy creek camping chair
Whiskey and/or beer
Smokes
Toothbrush and toothpaste
Headlamp
Now that you have a basic understanding of what I like to take with me on trips, including this product review. Lets explore the key features and performance breakdown.
Support and Comfort
First, let's get into the technical details. Years of research and development have led to a strong, ultralight and extremely durable frame sheet. What is a frame sheet? It's the "plate" that goes along your back that is the support structure for the backpack itself.
The Archeon 65 uses an HDPE frame sheet and duel profiled aluminum alloy that helps distribute the load across the whole back panel. Lined on top of the frame sheet is a bumped foam that allows for maximum ventilation while keeping the backpack close to the body.
Next is the hip belt, this is a critical feature since when you're backpacking the majority of the load needs to be on your hips otherwise your shoulders will take the brunt of the weight. Thankfully the hip belt if strong and comfortable so the load doesn't destroy your shoulders.
Now that we've covered the technical details what does all that even mean? It means that you can jam-pack your all your shit and still be able to comfortably carry the load. Eventually, you're gonna break a sweat and the bumped foam will allow proper ventilation which allows the sweat to go somewhere and not cause a nasty rash.
Support and Comfort Score 4.7/5
Packability
I am a strong believer in the "less is more" philosophy. The Osprey Archeon is intentionally minimalistic in the truest form. There are a number of well-placed pockets along with the interior and exterior.
Some of the pockets remain consistent with other packs of the same type. For example, the brain, the mesh pocket under the brain, internal hydration reservoir and hip pockets. But there are definitely some unique features that improve the packability of the Archeon.
The bottom zipper is something that Osprey has included in a number of different packs they've manufactured over the years. There is a dual front zipper that allows you to access something in the middle of the pack, and stash something in the zipper compartment on the backside. In combination with the bottom and duel-front zippers the packability and accessibility really compliment each other.
Overall, simplicity is the key to brilliance. The minimalist design, intentional zipper compartment and classic features bring one word to mind: efficiency. The efficiency and minimalist philosophy open op opportunity for the user to pack the Archeon to fit their specific travel needs.
Packability Score 4.4/5
Craftsmanship and Aesthetics
Style is everything, there is a reason that classics are classic. The timeless craftsmanship and aesthetics of the Osprey Archeon is something that will never go out of style. Imagine something your Dad used on a scouting trip in the 1960s but with more lightweight material and better design features.
Let's talk about craftsmanship. The Osprey Archeon includes high-quality zippers, synthetic straps and durable buckles. Another plus of purchasing Osprey products is their lifetime guarantee. You can own an Osprey product for years, abuse the hell out of it and if something breaks you can send it in and have it repaired or replaced. Osprey does this for one reason because they believe in the quality of their packs.
Next let's talk about aesthetics. If you're like me then you appreciate a classic design when you see it. Overall, it's a beautifully made pack. What's nice about Osprey products is that they make packs for women, and the color selection goes beyond pink and purple. The classic design should include classic colors.
Despite all the positive things I have to say about the Osprey Archeon craftsmanship and aesthetics, not all packs are perfect including this one. They stopped using canvas in outdoor products for a reason, because it's heavy as shit, especially when it gets wet. If you're looking for something ultralight for your next thru-hike, then take a look at other high-quality Osprey products.
The Archeon has its purpose so be sure to take that into consideration while researching your next backpack purchase.
Craftsmanship and Aesthetics Score 4.8/5
Durability
If you're gonna purchase a backpack for backcountry adventures it better have some level of durability or you may as well just use a potato sack. These days durable products are not very hard to find, even most of the lightweight materials have high levels of durability.
But let's bring it back to the Osprey Archeon backpack, it is made of recycled nylon canvas. So what does that even mean? Canvas is a material that pretty much all outdoor products were made with at one point in time. From bags to tents and even clothes. Canvas used to dominate the industry before synthetic fabrics came into play.
Alas, technology has provided the answer, recycled nylon canvas. Most recycled nylon fabrics some from old fishing nets, ultimately this material is made into synthetic canvas material. Ultimately, you're combining the best of both worlds here. Synthetic material dries quicker, and the recycled component means that it is less energy-intensive to produce.
So let's bring it back to the main question, what does all that really mean? It means that you can beat the shit out of your backpack for decades to come and still take it on the trip on your dreams. That's what it means.
Durability Score 4.9/5
Versatility
Do you know what really grinds my gears? Outdoor companies riddle their products with fluffy and useless features and then have the stones to call it versatile. In my opinion, that is definitely not the case.
You know what makes products actually versatile, their initial design. Product engineers need to have diverse use in mind when developing a product, plain and simple. As I have stated before in this review, I am a strong believer in the "less is more" philosophy.
So what makes this product versatile? It's minimalist design. The features included in this pack meets the standard for other backpacks on the market, like a hydration reservoir, hip pockets, and a brain. The standard features and the size make for diverse use.
Osprey has a formula that works, and in the end, it's like the saying goes "If it ain't broke, don't fix it". Truer words have never been written about a pack like this one. Is this a great pack that can be used for different purposes, absolutely. Is it perfect? Absolutely not.
The one major downside to this backpack that effects its versatility is its weight. The empty Osprey Archeon 65 is 5lbs alone, yikes! Which makes this a tough decision for the weekend warriors out there looking for a long-lasting backpack. However, it makes an easy decision for the thru-hikers out there.
Pros
Cool aesthetics
Comfortable straps
Supportive frame sheet structure for back support
Cool colors for Women's product that aren't just pink or purple
Highly accessible even when fully packed
Cons
Heavy (5lbs!)
The brain is not removable
Straps can be cumbersome to adjust
Versatility Score 4.3/5
The best present of all… is CONVENIENCE!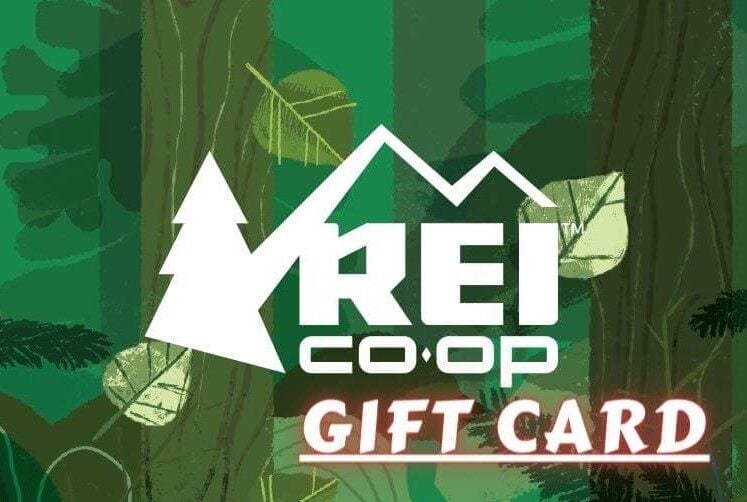 Now, you could spend a fat chunk of $$$ on the WRONG present for someone. Wrong size hiking boots, wrong fit backpack, wrong shape sleeping bag… As any adventurer will tell you, gear is a personal choice.
So give the adventurer in your life the gift of convenience: buy them an REI Co-op gift card! REI is The Broke Backpacker's retailer of choice for ALL things outdoors, and an REI gift card is the perfect present you can buy from them. And then you won't have to keep the receipt. 😉
Buy on REI!
Like all outdoor products, the Osprey Archeon 65 has its pros and cons. Demanding perfection in any backpack is insane. The reality is that there are many backpacks out there, made by Osprey and other reputable brands, that are high quality and have a diverse range of use. That is where doing all the research can be a challenge. Keeping all this in mind, the most important thing you can ask yourself as you're doing your research is, what, specifically do you plan on using your pack for?
As I mentioned, there are loads of high-quality packs made by Osprey and other well-known brands. If you're looking for something lightweight and durable, you cannot go wrong with the Osprey Lumina 60. The Lumina is another popular backpack among adventurous women. So if you like the Osprey brand but the Archeon isn't what you're looking for, the Lumina 60 is another great choice. The male hiking version that we recommend is the Osprey Volt 60, which is just as light as the Lumina one.
Osprey Archeon 65
Liter Capacity > 65 L
Weight > 5 lbs
Rain cover include > Yes
Price > $340
Osprey Lumina 60
Liter Capacity > 60 L
Weight > 1.9 lbs
Rain cover included > No
Price > $270
REI Co-op Flash 55
Liter Capacity > 55 L
Weight > 2 lbs. 13 oz.
Rain cover included > No
Price > $199
Deuter Aircontact Core 45 + 10 SL
Liter Capacity > 55 L
Weight > 4 lbs. 4.4 oz.
Rain cover included > No
Price > $230
Gregory Deva 60
Liter Capacity > 60 L
Weight > 4 lbs
Rain cover included > Yes
Price > $299.95
Osprey Kyte 46
Liter Capacity > 46 L
Weight > 3 lbs
Rain cover included > Yes
Price > $180
Budget Alternatives to the Osprey Archeon 65
If you are looking for a high-quality backpack that is in a more affordable price range, another very popular backpack with women is the REI Flash 55 backpack. REI products strive to produce high-quality products and usually, at a more affordable price. For all the ballers on a budget, you cannot go wrong with the Flash 55.
Finally, if you're on the hunt for something that is extremely versatile and can adapt to all the abusive demands you require in your backcountry adventures, then the Deuter Aircontact Core backpack is a great choice for you. Deuter is a popular brand among the climbing market, I personally own a Deuter backpack that has served as a great choice for all my alpine climbing shenanigans. The Aircontact Lite is a stellar choice for those cross-discipline adventurers that need something to adapt to their adventures.
As I mentioned earlier, there are loads of other high-quality backpacks out there. Here are some suggestions that are comparable to the Women's Osprey Archeon 65.

Our GREATEST Travel Secrets…
Pop your email here & get the original Broke Backpacker Bible for FREE.
Overall, the Women's Osprey Archeon 65 is among the better backpacks out there with classic style, likable aesthetics, and strong durability. Is it the perfect backpack? Definitely not; however, if you make this purchase this is the type of backpack you'll have for years to come and ultimately will give you a big bang for your buck.
The support system between the straps and the frame sheet is strong overall. It has a comfortable feel, especially when loaded is reassuring for those of you planning a multiday adventure in the near future. Along with strong support is efficient ventilation since sweat is inevitable. With the support and ventilation system, the sweat can at least go somewhere.
In my opinion, one of the best features in this backpack is its packability. As I've stated a few times in this review, I'm a strong believer in the "less is more" philosophy. Thankfully, the interior of the Osprey Archeon backpack isn't riddled with useless pockets and features. Sometimes, simplicity is the key to brilliance.
High-quality craftsmanship and aesthetics is another top feature of the Osprey Archeon. Osprey is an industry leader because of its quality craftsmanship anyway, but some of its backpacks go for functionality over aesthetics. The Archeon manages to tackle both.
Finally, let's cover the versatility and durability. When it comes to versatility, can it be used for multiple purposes? Of course, it can; however, its weight is a serious limiting factor if you're the type of person shopping for an ultralight backpack. When it comes to durability, there is no doubt that this backpack can handle even the most serious abuse for years to come.
For our overall score for this epic backpack, we're giving the Women's Osprey Archeon 65 a solid 4.6/5 rating!

---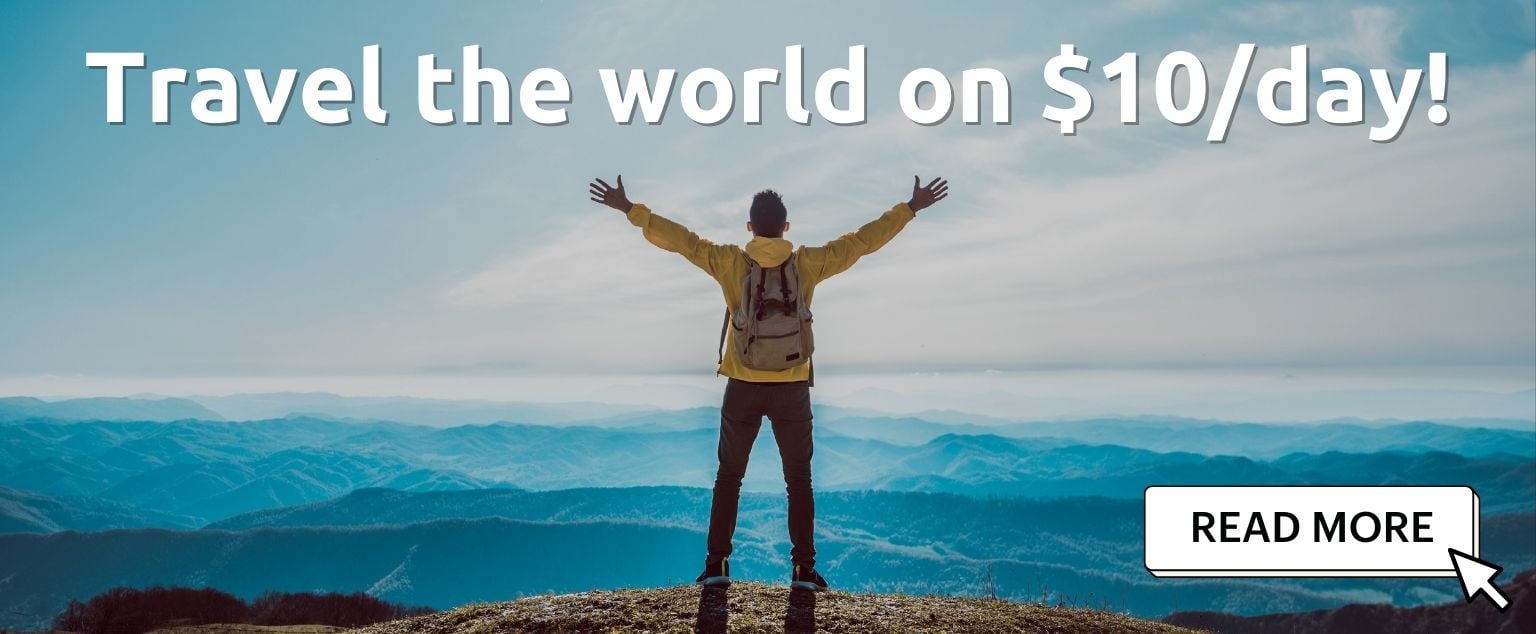 And for transparency's sake, please know that some of the links in our content are affiliate links. That means that if you book your accommodation, buy your gear, or sort your insurance through our link, we earn a small commission (at no extra cost to you). That said, we only link to the gear we trust and never recommend services we don't believe are up to scratch. Again, thank you!