In an attempt to be prepared for anything, overpacking is the most common mistake travellers make. After years of travelling, I've realised that One Bag Travel is the best way to travel light.
In this guide, I'll go over the best one bag travel backpacks, how to pack like a minimalist, and what I pack on my backpacking trips. I mean, essentially it's about taking less stuff whilst making sure you've got all the gear you actually need!
My goal is to help you forego the pain, back sweat, and baggage check-in fees that come with packing too much. Travel is about freedom, discovery, and experiences, and it's hard to be free when you're weighed down by heavy bags and possessions you won't use.
Forget checked luggage, pack lighter and embrace the freedom that comes with carry on travel!
Frankly, one bag travel is an art. It's about curating, refining, and minimising your set-up. Onebagging is more than a way to pack and travel, it's a community and lifestyle devoted to the idea of packing fewer, higher-quality items to make life simpler… as well as avoiding checked luggage fees!
My ability to "one bag travel" has become a part of my day-to-day life. I now make a point to invest in better quality items than a bunch of crap that ends up in a landfill. Here I'll not only include the best bags, but also my packing lists too.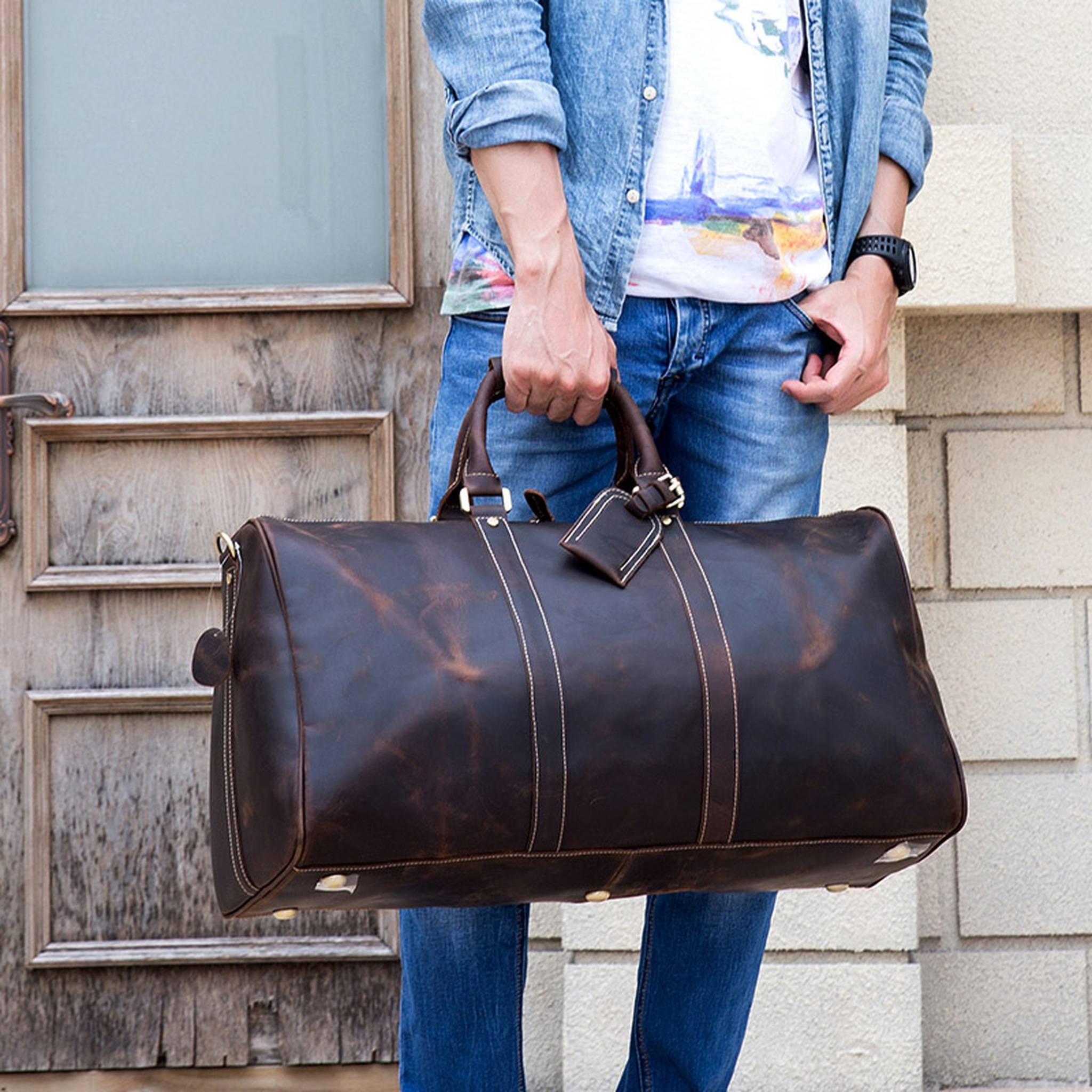 Quick Answers: Best Bags for One Bag Travel
Best Backpack for One Bag Travel
Best Urban Travel Bag
Best Urban Travel Bag
Tortuga Travel Pack
Price > $$$
> lockable YKK zippers
> weather-resistant finish
Best One Bag Travel Runner-up
Best One Bag Travel Runner-up
AER Travel Pack 3
Price > $$
> Shoe pocket
> Many different storage areas
Best Hiking Backpack for One Bag Travel
Best Hiking Backpack for One Bag Travel
REI Ruck Sack 40
Price > $
> Affordable
> Classic rucksack look
Best Photography Backpack for One Bag Travel
Best Hanging Wardrobe Backpack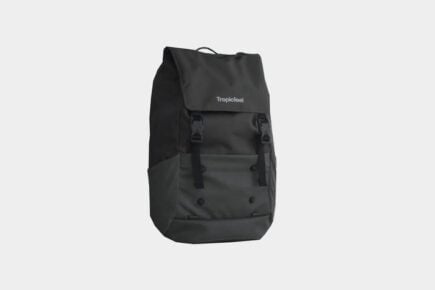 Best Hanging Wardrobe Backpack
Tropicfeel Shell
Price > $$$
> Completely waterproof
> Great internal packing cube system
Top Things to Look for in One Bag Travel Backpacks
Ready to learn more about the beauty of one bag travel? Great! But first, let's cover the most important item in this art form, the bag itself. Get ready to discover unfettered freedom with the ultimate one bag travel backpack.
Start with the Right Sized Bag
People tend to fill the space they have when it comes to packing. If you give yourself less, space, you'll be forced to pack less stuff! Choose a carry on sized bag and you'll end up travelling lighter while simultaneously avoiding baggage claims and checked baggage fees.
40-liters is the sweet spot for carry-on travel backpacks. All of the backpacks I've reviewed below are the carry-on size and abide by TSA guidelines, so you can zip through the airport with ease and avoid the pain and cost of checked luggage and the queues at baggage claim.
In order to pack lighter and take advantage of the convenience of carry on travel, you should have a look at some packing lists to get an idea of what more seasoned travellers take so you can avoid carrying unnecessary items. Also, pick up some good packing cubes to organise everything properly.
Look for Multi-Functionality
If this is the only bag you are travelling with, you want it to work in multiple situations – urban travel, day hikes, as a laptop bag, etc. On that note, no backpack can do it all the best. You won't find an incredible hiking backpack that doubles as a commuter, and that's okay.
Just assess how you travel and go from there and pick the best one bag travel backpack that suits your needs. From rolling luggage to front-loading packs and those with a dedicated laptop compartment, as long as you pack lighter then you're on to a winner!
Comfort Matters Most
It doesn't matter how cool or stylish your bag is. If it isn't comfortable, you won't want to use it. Below are some things you should consider:
Torso Size and Length – Travel Backpacks have a torso measurement to help you find one that will have the most comfortable fit. Men's and women's packs are different. Generally, women have a shorter torso than men, so women's travel backpacks have less distance between the shoulder straps and hip belt.
Shoulder Straps and Hip Belt Comfort – You'll want to look for padded and comfortable shoulder and hip straps that can be further customised to your shape and size. Women-specific travel backpacks have curved shoulder straps and a sternum strap designed to better fit female chests. The shoulder straps are often set a little closer together since women tend to have narrow shoulders and neck.
Don't underestimate the importance of a comfortable hip belt. This is what helps take weight off of your shoulder so you can walk, hike, and climb comfortably, even with 35+ pounds, not that you'll be carrying that much like a minimalist traveller 😉
The hip belt helps keep the pack closer to your centre of gravity so the load is better balanced against your back. Women's hip belts often have extra padding and a slightly narrower hip belt to help the weight distribute evenly across your hips.
Finally, if you are investing in an urban travel bag, test out how the straps stow-away, as pictured below. Personally, I would avoid rolling luggage unless you really do struggle with carrying your pack as it just adds extra weight.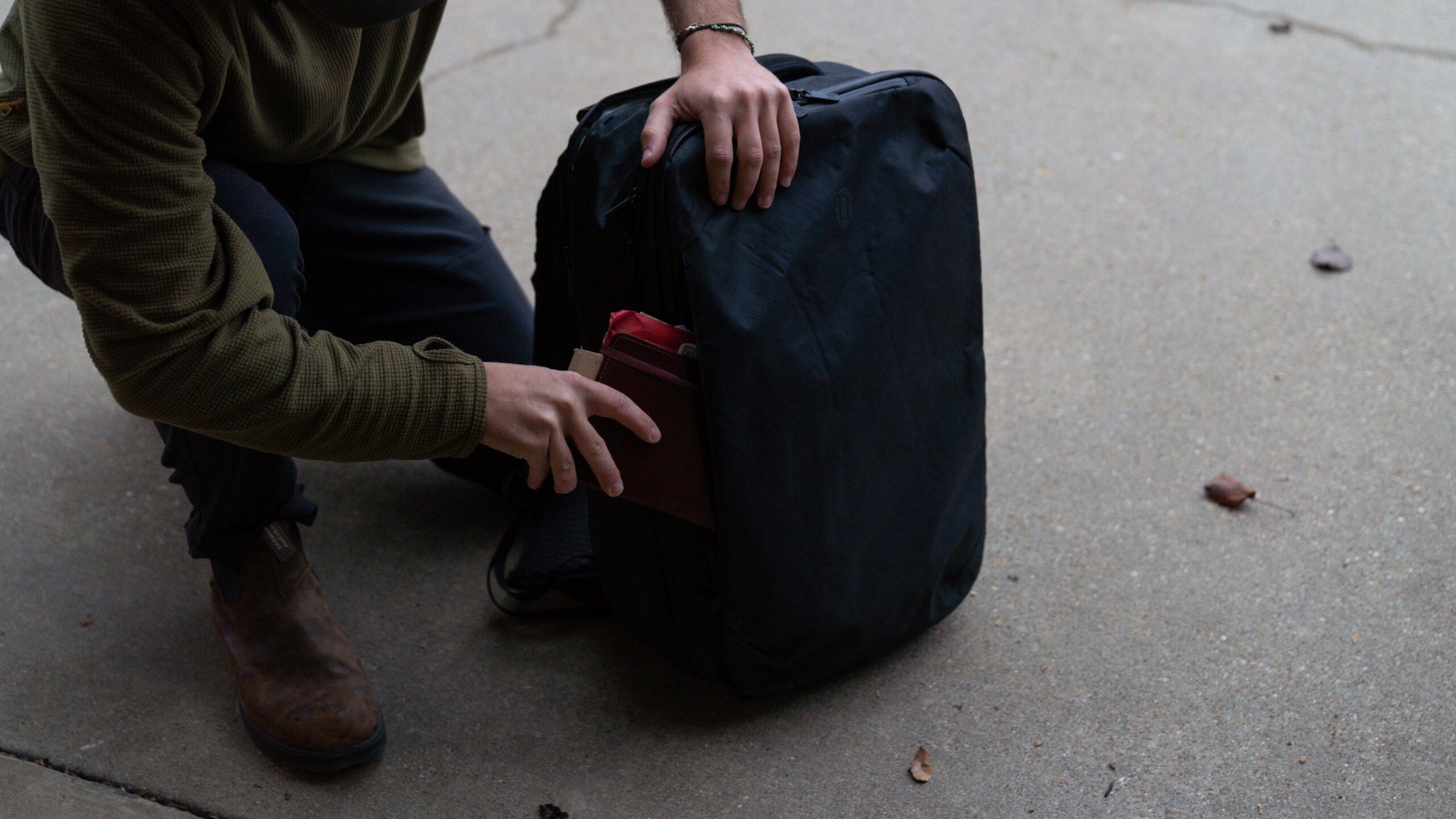 Materials and Durability
Aside from the perfect fit, durability is the next most important thing to look for in the best travel backpacks for women. You are investing in this backpack, and you want to make sure it's going to last!
Your travel bag will be exposed to rain, puddles or leaks, so make sure your travel bag is strong, durable, and made from waterproof material.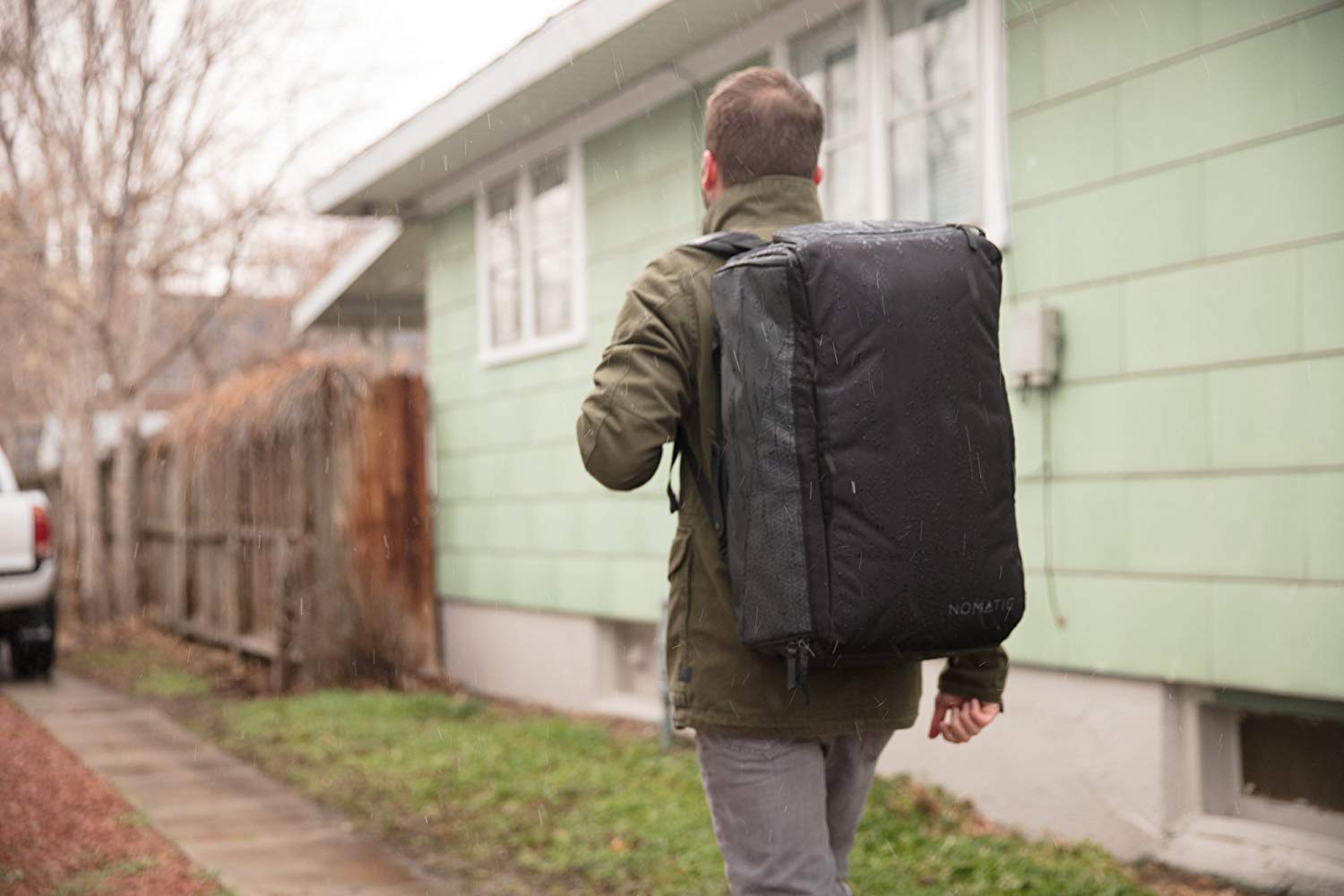 Buying a backpack is an investment, and spending a little extra money for rip-proof and waterproof materials, and hardy zippers are important. Bonus points if the backpack comes with a lifetime warranty.
Note: Generally, the more durable the material the heavier it is too. Weight and durability are a trade-off, so figure out what matters most to you.
Opening Style
How your travel backpack opens will determine the convenience, accessibility, and practicality of a pack.
I'm personally not a fan of top-loading backpacks only, even for hiking backpacks, which should at least have front or side access too. It's nice to have a travel backpack that zips open like a suitcase to pack and unpack your things. Multiple access points will help you stay organised too.
Personally, I would go for a front-loading pack whether I'm backpacking for months on end or just going on a trip for two weeks as it makes everything so much easier.
Organisation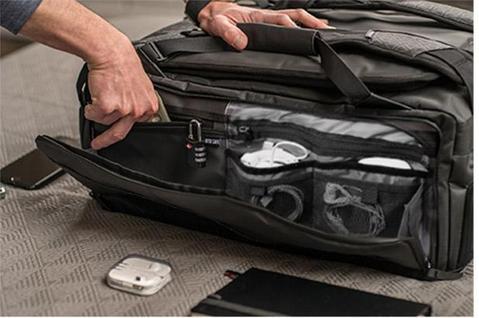 The best travel bags have a well-thought-out design, so you don't have to think twice about where to find your things. You can also keep your bag organized with packing cubes and a toiletry bag.
Security and Protection
If you're only travelling with one bag, then all of your prized possessions are going to be in one place. Make sure your passport, computer, and tech are well protected! Have a look for a dedicated laptop compartment and locking zips which are particularly important for carry on travel.
The Best One Bag Travel Backpacks
Below, I individually review the best travel backpacks for one bag travel. These bags are multi-functional and carry on travel compliant (i.e. 45 litres and under). They also protect your gear and check off the most important boxes: comfort, durability, and function all whilst making it easier to pack lighter.
Next, I'll give you my BEST tips for packing light without sacrificing style and comfort. Then, I'll finish this guide with my packing list, including things I've dropped from my packing list to become more minimal, making one bag and carry on travel so much easier.
Ladies & Gents, It's Time to Step Your GEAR Game Up. 😉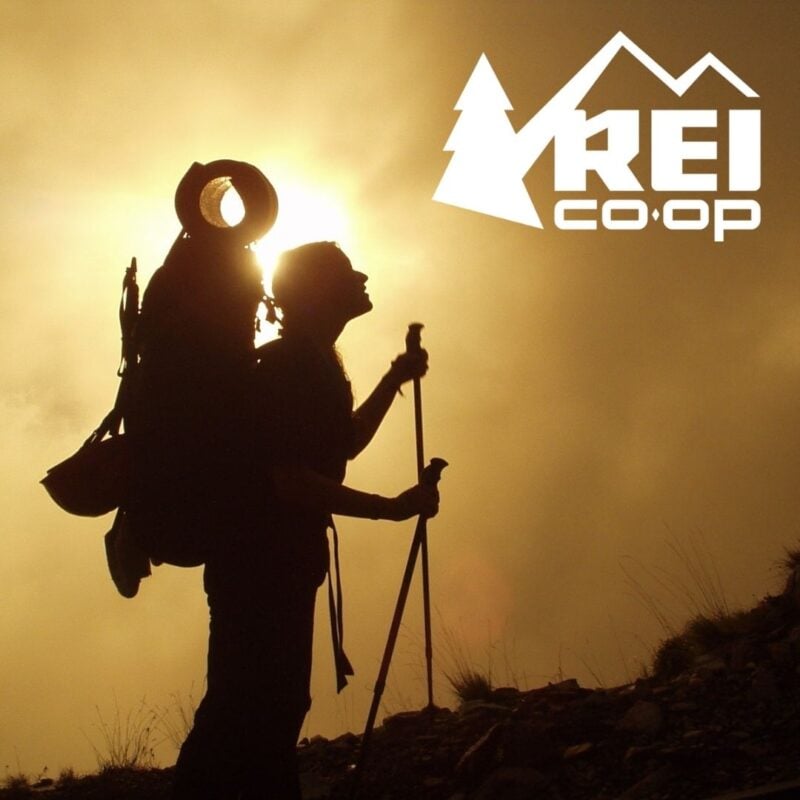 REI is one of America's biggest and most-loved outdoor gear retailers.
Now, for just $30, get a lifetime membership that entitles you to 10% OFF on most items, access to their trade-in scheme and discount rentals.
Join REI Today!
Best Backpack for One Bag Travel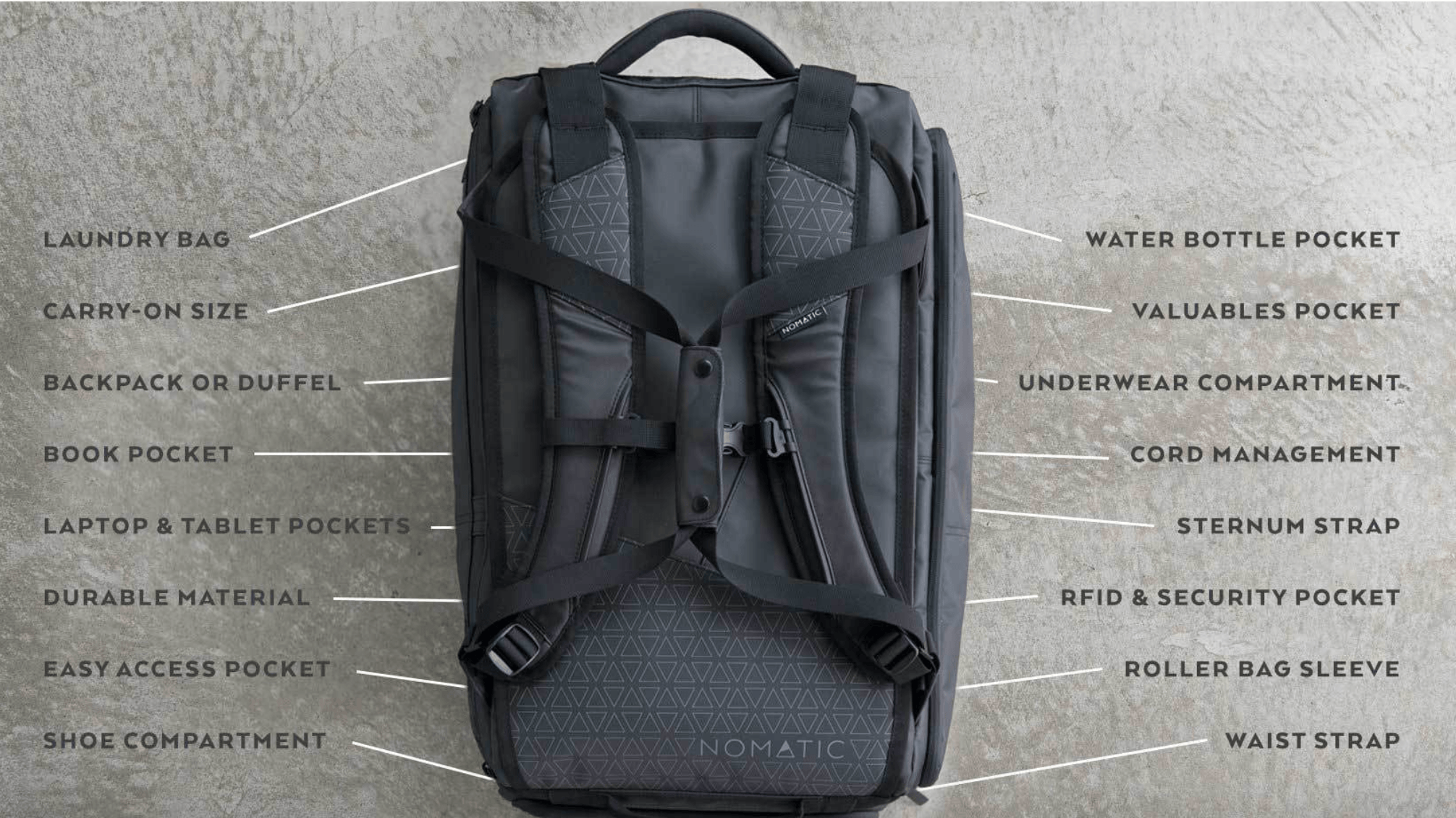 This bag was made for people who live out of one bag.
Nomatic bags are designed to be modern, sleek, and efficient. This is accomplished by an extremely thoughtful design and tons of organizational and accessibility points, hidden pockets, high-quality tarpaulin and ballistic weave materials, and so much more.
Some of my favourite features include the separate shoe compartment (because who likes to store their dirty shoes next to their personals), book pocket, and dedicated laptop compartment and tablet section. I also like that this backpack easily transforms into a duffel bag.
It is exactly 40 litres, making it carry-on compliant just about anywhere.
Whether you are travelling for a business trip or you are a Digital Nomad travelling the world, this will keep your laptop and valuables secured all while looking stylish. Plus, you'll have more pockets and sleeves than you know what to do with.
For more details and information on all of the pack's features, read our full review of the Nomatic Travel Bag!
UPDATE for 2021: Nomatic no longer sells or does business in the European Union, which is an unfortunate development. Those living in the EU should consider the next bag instead…
Pros
Carry On Compliant
Endless features
Organization Galore
Cons
Urban environments only
Expensive
Is the Nomatic Bag 40 Litres for you?
If you are a modern traveler who spends a lot of time on the road, the Nomatic Travel Bag is going to be one of the best one bag travel pieces you own. It was designed specifically for people who live on the road. Few bags are more functional than this one.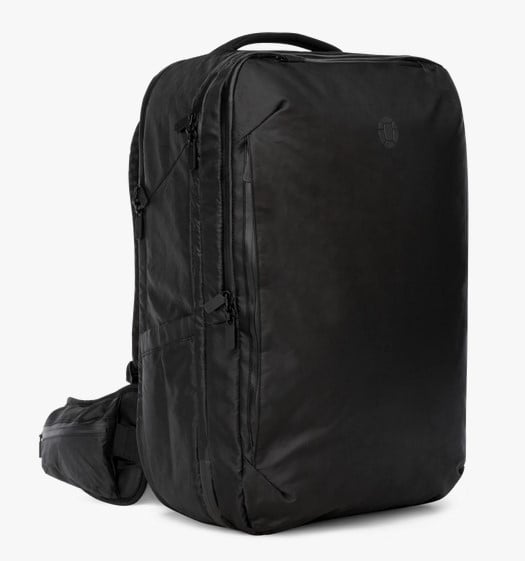 The Tortuga Travel Pack is easily one of the best carry-on travel backpacks on the market. The materials on this bag include SHELL200D Recycled Polyester with a weather-resistant finish and lockable YKK zippers.
Awesome features include front-loading and the main compartment that opens like a suitcase, a padded and removable hip belt, padded and hideaway shoulder straps with moulded foam, and weather-resistant material.
It is 40-litres, giving you extra space if you need it, but be careful when packing this bag full if you want to stay carry on compliant.
The Tortuga Setout features a TSA-friendly laptop sleeve that allows you to leave the device in your backpack while going through security.
This is an amazing backpack built for efficient, on-the-go travellers.
Pros
Perfect for one bag travel
The main compartment has plenty of space
Organisation Galore
Cons
Urban environments
Not as feature-rich as others
Expensive
Is the Tortuga Bag for you?
This bag is perfect for one bag travel. It's carry on compliant, protects your gear, and can double as a day to day city bag.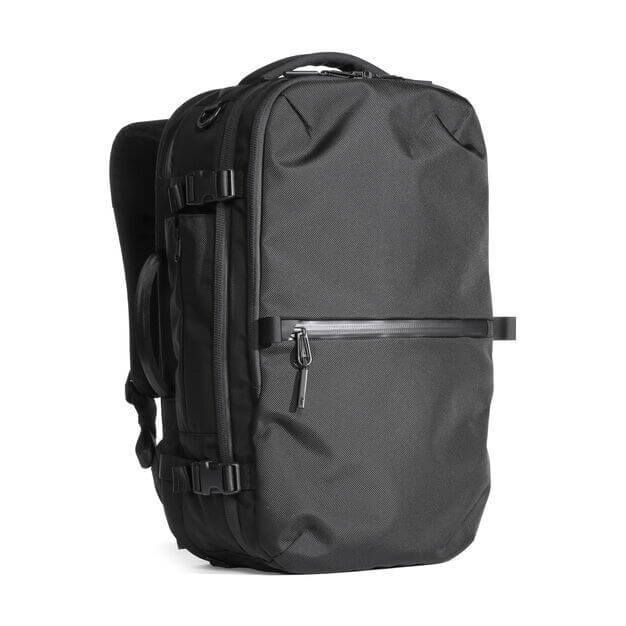 The Aer Travel Pack 3 is what digital nomad one bag dreams are made of. It has a laptop sleeve, side handle, and opens wide for easy access.
There's no need to make the difficult decision about which single pair of shoes to bring, because the Aer Travel Pack 3 has a dedicated shoe area. Bring your climbing shoes along without storing them next to your clean clothes.
As long as you don't throw the Travel Pack 3 into a meat grinder or off of a thousand-foot cliff, it should last for 10-15 years at least. The 1680D Cordura ballistic nylon exterior (not waterproof) feels like it can take a beating without showing any signs of wear.
The zippers on all of the 3 main compartments can be locked for additional security. This is great for coffee shops, airports, trains, and even sitting on crowded buses. There's no need to tempt pickpockets.
You can read the Aer Travel Pack review here.
Even though we recommend the AER to European travellers, Americans can also get it; the backpack is available worldwide! It's just a great overall backpack and is great for those who miss out on the Nomatic.
Pros
Shoe pocket
Many different storage areas
Side handles
35 liters
Carry on approved
Cons
Small water bottle area
Not waterproof
No raincover
Is the Aer Travel Pack 3 for me?
The Aer Travel Pack 3 is for travellers who value one-bag travel with a well thought out bag design.
The Shell by Tropicfeel is a relatively new find to us at the Broke Backpacker but may just have changed the very fact of one bag travel. Firstly, the Tropicfeel Shell has an adjustable capacity extending from a 22L day pack to a full 40L carry-on, overnight, weekend sized pack. This saves you from having to bring a second pack to use for day trips and visits to the beach. Result.
The next awesome feature is that it literally comes with a built-in hanging wardrobe! You pack your clothes neatly into the mesh wardrobe, pop it inside the Shell and then unpack it and hang it up once you arrive at your destination! It's easy to organise all the items from your packing list with this feature.
It's a great bag for those who like to travel neat and also for business people who kind of need to stay presentable and organised. It's made from fully sustainable materials making the Shell an all-round hit with us at The Broke Backpacker.
Pros
Ideal for one bag travel
Comes with a hanging wardrobe!
Adjustable size
Cons
Not ideal for hiking
Not the most versatile
Is The Tropicfeel Shell For You?
If you are after an adjustable bag with a hanging wardrobe inside, then this is really the one and only bag for you! If neither of those features appeals to you, then there are more suitable packs! on this list. Simple
There's no such thing as a great weekend without some high-quality leather right? (or is that just me…). This do-it-all leather weekend bag from Harber London delivers all your one bag travel needs no matter the itinerary with unmatched handmade details. Every inch of this bag was thoroughly inspected and tested to deliver years of epic trip taking.
A water bottle holder is one of seven outer pockets. Then take advantage of the front zippered pockets or wide side openings to keep the main compartment zipped for the little things.
Once it's time to go inside the main compartment, microsuede cushioning protect your valuables and finish off this quality bag. This bag is stylish, functional, hardwearing and made for the road. But alas, it does not come cheap…
Pros
Stylish and hard wearing
Simple to pack
May fit in overhead compartments
Cons
Urban environments
Expensive

Do You Want to Travel FOREVER??
Pop your email in below to get a FREE copy of 'How to Travel the World on $10 a Day!'.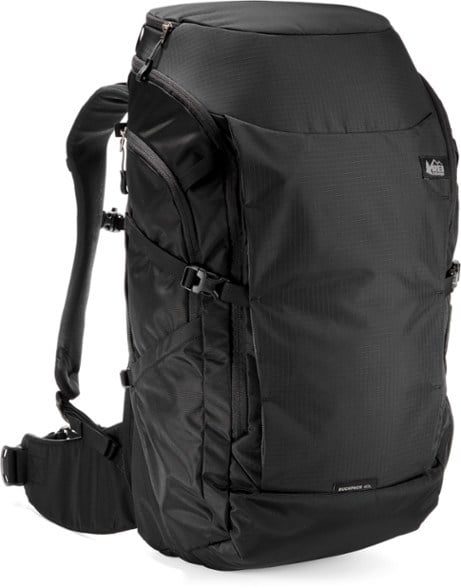 This bag has plenty of organizational compartments and thought out innovation as well as a supportive back panel, ventilated mesh padding, and a sternum strap. REI's rugged rucksack is both a travel bag and a hiking bag, making it excellent for one bag travel!
They have a men's and women's version, so that the harness straps, hip belt, back support, and torso length can fit properly depending on one's body type.
The hip belt is padded and wide enough to off real support, and the easy-to-remove top lid works great as a day pack or smaller bag to keep valuables when you're on a plane, bus, or even in a tent!
The compartments are easy to reach due to full-zip designs and multiple access points. The sleeve along the back panel is designed to hold a hydration sleeve or laptop.
Perhaps the best feature is its build, which allows you to fill this bag with a ton of things, seemingly much more than 40 litres worth. When packed full, it is still well-balanced and sits comfortably on the hips.
I love this backpack and think it's one of the best travel backpacks if you plan on doing some serious hiking on your travels. Talk about one bag travel! This bag works in all environments. My boyfriend uses this men's version pack for all of our 5-day hiking trips as well as international travel.
Pros
Affordable
Classic rucksack look
Good pocket organisation
Great ventilation/back support
Cons
No laptop compartment
Preferable for hikers/campers
Is the REI Co-Op Rucksack the best bag for you?
Looking for a 40-litre travel bag that you can hike with. (Others claim they're designed for travel, but the shape and fit say otherwise…) The REI Rucksack is well-designed, comfortable, and durable. It will do everything you need it to for your travels or camping.
Wait… a camera bag that is a functional travel backpack? Yup. The Boundary Supply Prima-System backpack uses unique modules for organizing all of your items. It's much lighter than most photography backpacks but still keeps your gear secure.
Moreover, you don't have to use this bag for photography, it's just versatile enough to do so.
This is a great backpack set apart by its modular design. When you buy this backpack, you are also investing their included modules, the Verge and Fieldspace, for ultimate organization and storage.
While the Verge is primarily used to protect camera gear in the main compartment, it can easily be used for other items or removed entirely.
This bag has side access to the main module/compartment as well as top access, a small front pocket and hidden pocket for valuables, a comfortable strap system, and a separate laptop compartment that is easy to access even when the bag is full.
Moreover, its unique design and magnetic straps make it perfect for commuting and travelling securely on the day-to-day. I've used this bag for a day out at the coffee shop, and week-long international trips.
The main drawback is that it only has one water bottle pocket that doubles as a tripod holder. This is fine if you are just using this bag to carry a water bottle, but a bummer if you are trying to carry both…
At 35L it's also not quite big enough for a full photographer set-up AND full travel packing list, but if you're going light and one bagging it, well, it's perfect. If you're just away for a short trip, the Boundary Supply Errant Bag might be better fitted.
Pros
Multiple Uses
Modular System
Durable
Cons
35L might be too small for some
Only one side pocket for water bottle/tripod
Is the Boundary the best bag for you?
The bag's low profile and minimalism make it great for commuting and riding public transportation, biking, travelling, and more.
If you are looking for a camera backpack for everyday use and travel, this bag is perfect! Check out our full review of the prima system to learn more about this awesome backpack.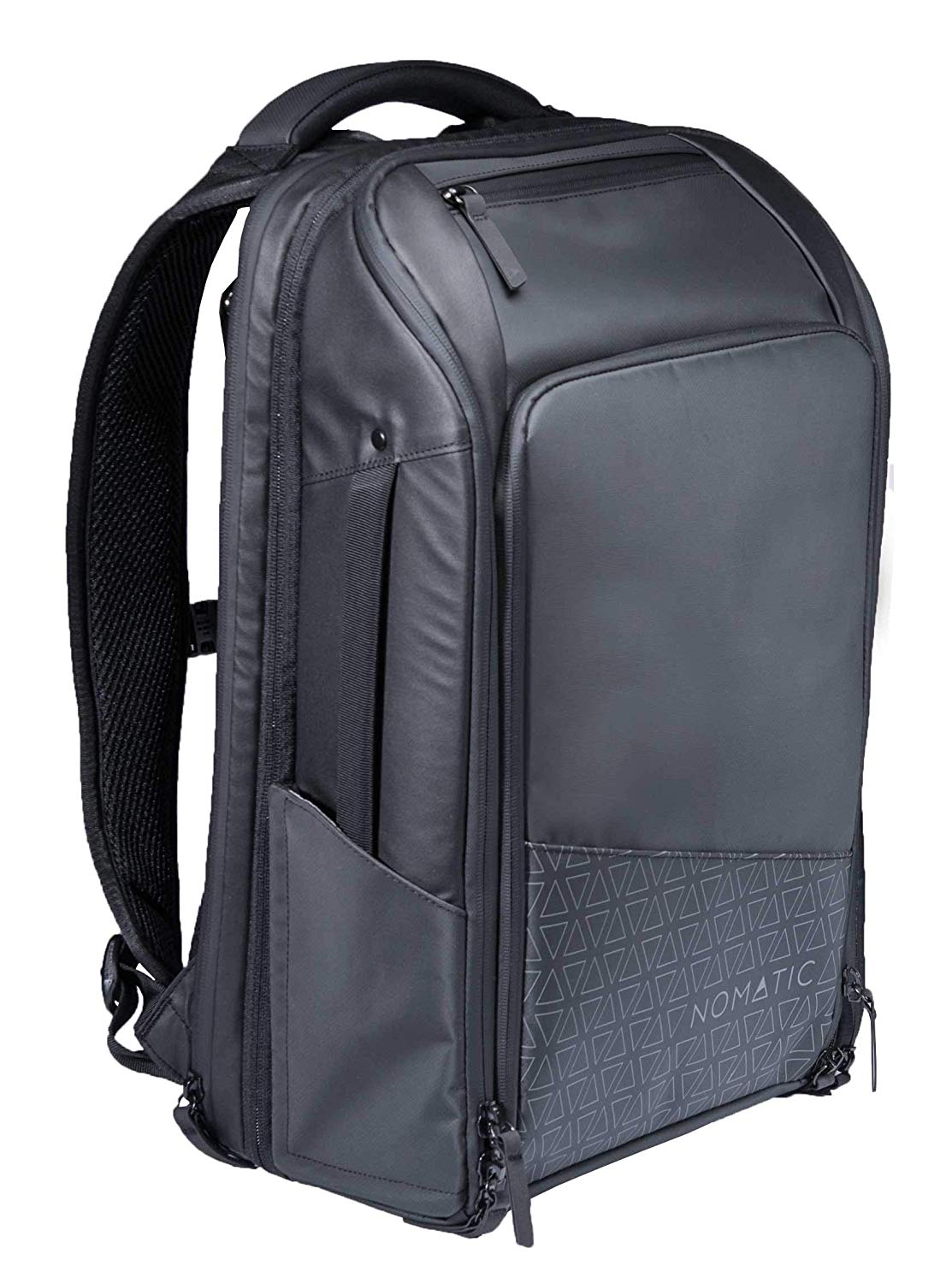 The slightly smaller Nomatic Travel Pack is another great offering from Nomatic and it's perfect if you truly want to embrace the minimalist style!
This 20-litre daypack can be expanded to 30 litres, making it extremely adaptable for travel… if you travel light. An internal zip-shut mesh divider means you can keep clean and dirty clothing separate, and there are a compression packing cube and separate shoe compartment incorporated.
If that wasn't enough, the bag also contains a separate area for a tablet and laptop of up to 15" which is TSA approved as it lays flat. It comes with plenty of pockets like a business bag, including a pocket with RFID-blocking technology to protect your electronic data!
My only qualm is that this backpack does not fit under aeroplane seats or in the overhead bins of smaller budget airplanes when it is packed to the brim (30-liters!). If you think you're going to use this bag at its 30-litre capacity more than as a daypack, then I suggest buying the Nomatic 40-litre travel bag.
UPDATE for 2021: Nomatic is not available for purchase for those living in the EU.
Pros
Expandable
Internal divider
RFID-blocking pocket
Cons
Only for the minimalist traveller
Weight of 1.9 kg
Is the Nomatic Travel Pack for me?
The 20+10 litre Nomatic Travel Pack is a great alternative to the 40-litre Nomatic travel bag I've reviewed. This pack has a wealth of features for such a small space. If you don't need a pack quite as big as the Nomatic travel bag, then this is an excellent choice.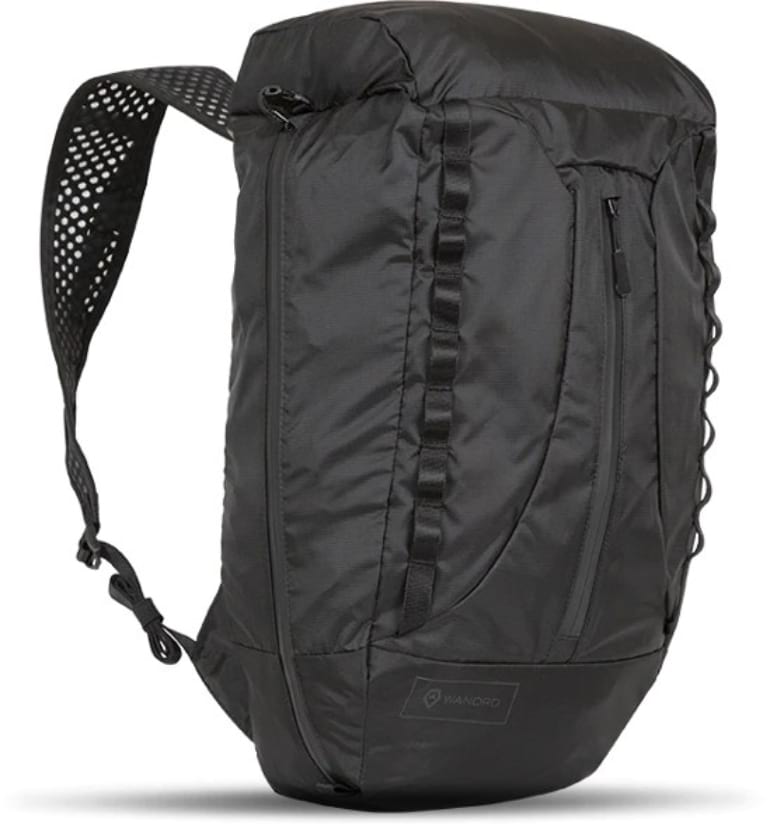 This foldable backpack only weighs 10oz, so you won't even notice it's there. Because it is a foldable backpack, it will fit into any bag you travel with, so you can remain true to the one bag travel movement while having a smaller bag for day-to-day excursions, grocery trips, and more!
I even like to bring this daypack on multi-day treks, so I can leave my base camp and still pack the essentials. With a 34 litre capacity, you have PLENTY of space to bring extra water, food, and layers.
I love that it offers 7 easy-access pockets and pouches to organize your belongings. Honestly, I haven't seen a foldable backpack with so many features.
An honorary mention goes to the Mile One Backpack, it's a bit niche but check it out for an alternative.
The best present of all… is CONVENIENCE!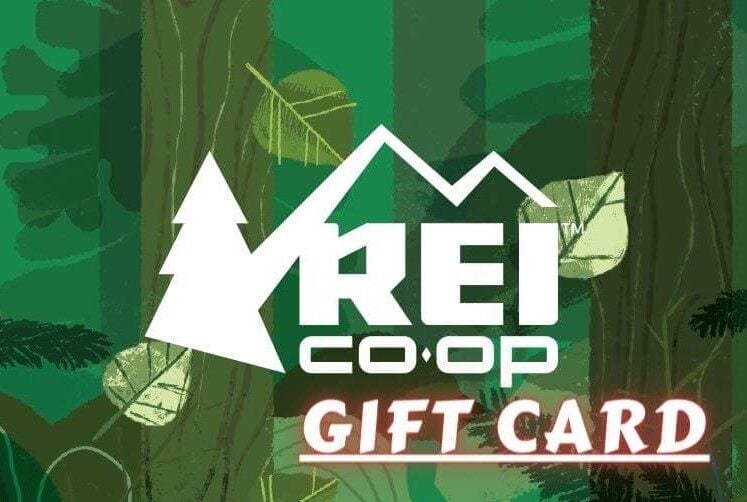 Now, you could spend a fat chunk of $$$ on the WRONG present for someone. Wrong size hiking boots, wrong fit backpack, wrong shape sleeping bag… As any adventurer will tell you, gear is a personal choice.
So give the adventurer in your life the gift of convenience: buy them an REI Co-op gift card! REI is The Broke Backpacker's retailer of choice for ALL things outdoors, and an REI gift card is the perfect present you can buy from them. And then you won't have to keep the receipt. 😉
Buy on REI!
How to Pack for One Bag Travel
Once you have the right bag, the next step is to pack it! I can't even count how many trips I've packed for, yet I still have trouble narrowing down what to add to my packing list! It's not easy to pack super light, especially if you want to pack for multiple activities. Going hiking? Hitting the town? How do you pack so many shoes?
Well, here on my rules for what to bring and what not to bring on your next trip. Bear in mind this was written for travellers and backpackers, not for people going on business trips or away for just one weekend! This is a packing list for longer-term travellers.
1. Pack with Purpose
Think about how you use every single item in your bag at home, and imagine how you will use it on your trip. Why are you bringing that shirt/camera/jacket/etc.? Prioritise versatility and comfort on your packing list!
If you don't plan to use the item in the first two days of your travels, DON'T BRING IT! (The exception is your very minimal first-aid kit – the one thing we hope you never have to use but has a place on many different packing lists!)
One great way to do this is to pack everything you want to bring. Now, cut that pile in half. Cut it in half, AGAIN. Now, you're getting somewhere.
2. Everything You Pack Should Have Multiple Uses
Don't bother bringing a pair of shoes that you will ONLY wear out. Don't bring a dress you'll only wear once. And don't bring running shoes if you never run. See the pattern here!
Think with versatility, and don't expect to be prepared for every situation as you will be at home. If you want to pack light, you have to make a few sacrifices. Pack versatile, multi-functional items, like a…
Foldable Day Pack – Takes up very little space, can be used for days around a city, on a hike, or as your item in transport.
Buff – One of my favourite things to travel with! It's a scarf, beanie, and dust-protector all-in-one. It works for many different types of packing lists!
3. Stick to one Color Palette
Pick your favourite colour and only pack clothes that match it! This way you can maximize the number of outfits. Everything should be wearable with everything! For example, I only travel with blacks, blues, and greys. As much as I love white, I can't be trusted around good food and stainable materials! White also doesn't wash well on the road!
4. Pack for One Week
No matter how long you are travelling for – two weeks, one year, forever – simply adjust your packing lists for one week.
Remember, you cannot pack for every possible likelihood. If you are doing a long backpacking trip around the world or to multiple countries as many of our readers do, I controversially suggest that you leave your snow jacket at home unless you plan to use it at the very beginning of your trip (and don't mind donating or sending home).
You can ALWAYS pick stuff up on the way, or have something very specific shipped out to you. For example, I travelled to India, Nepal, and Thailand a year back, and packing for tropical heat and mountain hiking was a nightmare, so I made a few sacrifices. I packed my hiking shoes and 2 favourite down jackets but decided I would purchase everything else in Nepal.
Here's the deal: Mountain towns carry mountain gear. Beach towns carry beach clothes. Plus, you may meet other travellers to swap clothes and gear with (as I did for trekking in Nepal!). I've learned the hard way, sometimes it's easier to purchase a couple of things in-country than lug it around.
5. Do Your Laundry
Plan to do laundry along the road! You can handwash your basics like socks and underwear. This is just another reason I recommend Dr Bronner's bar, which can be used for body soap or laundry detergent. In many countries, you can save time and money by dropping off your dirty clothes at a cleaning service too.
6. Pack Layers
I always travel with a down jacket, one of the best layers ever! Depending on my trip I'll have a shell for rain or snow that folds up small. There is no need to pack a bulky jacket when you can pack layers that will cover more climates.
One heavy sweater will eat up so much space in your bag that you'll never fit everything else you need.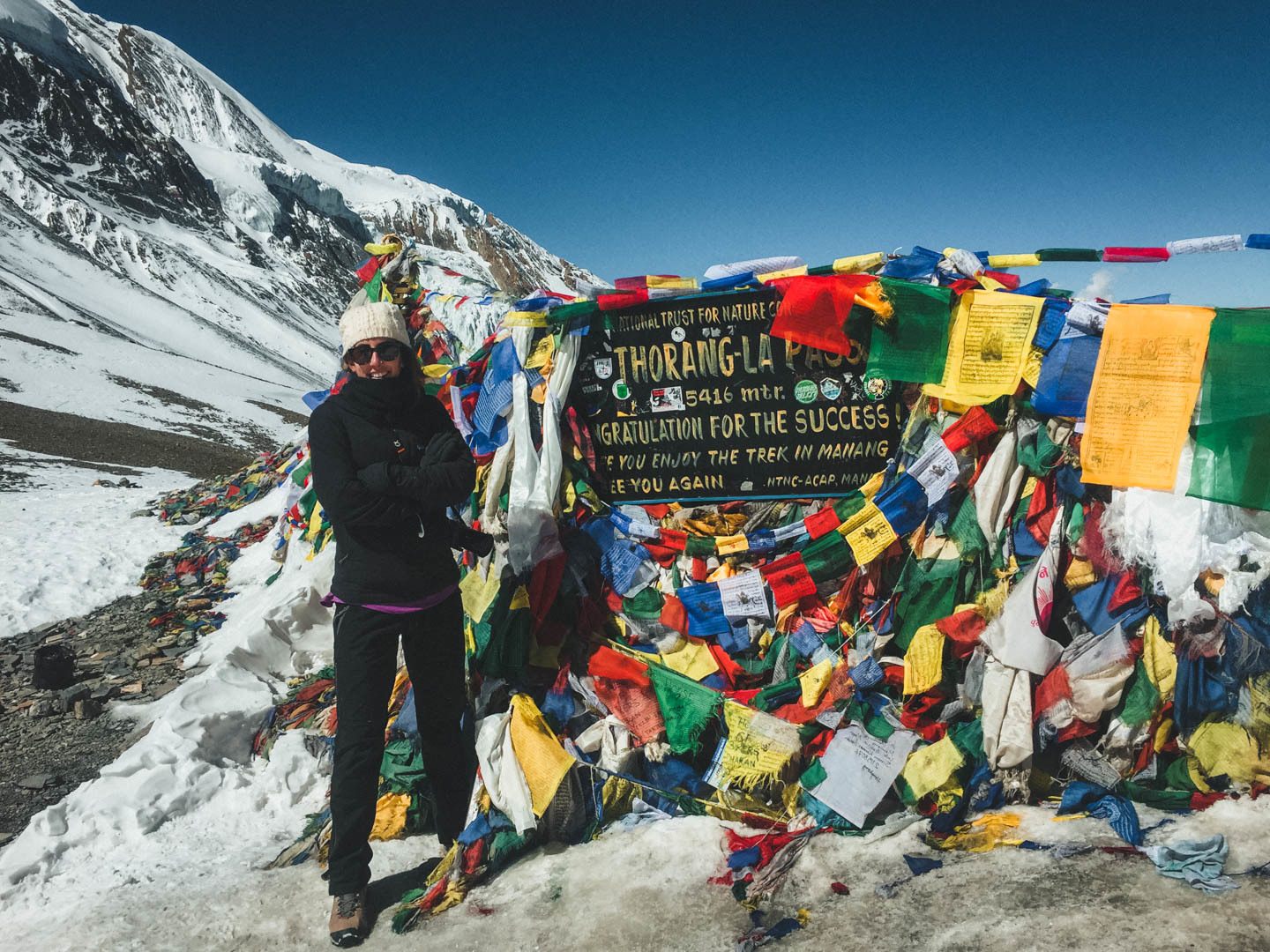 A merino wool base layer or thermal shirt will keep you warm and can easily be combined with other items or taken off as the weather changes.
Pack for a day with cool mornings, warm afternoons, and cold nights. Dressing in thin layers offers flexibility and keeps your pack light. When travelling in winter weather, wear your jacket at all times versus packing it.
7. Two Pairs of Shoe Limit
Shoes are the hardest part of onebagging!
I'm a big fan of Vivo Barefoot minimal shoes for travel because take up way little space and often have multiple uses. Vivo Barefoot hiking boots roll up into your suitcase too.
River sandals are also great. I have a low-profile pair of black sandals that I can hike in, wear around town, go river rafting, and even out on the town in.
Tip: You'll want to wear your bulkier and heavier pair of shoes on the plane and pack the rest. Make sure your smaller pair of shoes are flat and light, like those sandals I just mentioned.
8. Wear the Right Fabrics
I have generally found that high-quality wool clothing is a worthy investment. Merino wool socks and shirts are expensive BUT you can wear them with anything, wash them far less often, and layer them easily.
If you invest in any wool, make it socks. I cannot go back to wearing cotton socks, which get sweaty and gross after one day of touring a city. Merino wool socks can last almost a week and still seem spanking clean.
Cotton might be cheaper, but it's heavy, slow to dry, and doesn't breathe well. Linen and even hemp can be breathable and light options for beach trips.
Break the cycle of cheap, disposable junk. This starts with fashion, one of the most wasteful industries on the planet! If you are backpacking the world, you want to bring clothes that can layer well (as previously mentioned) as well as clothes that are multi-functional, breathable, and cool/warm when needed.
9. Simplify Your Tech
As a digital nomad, I love that I can work from virtually anywhere with an internet connection, but that means it's also easy to get weighed down by electronics and gear.
Keep it simple! If you do not work on the road, don't bring your computer! Use your phone, or if you must, a tablet. If you need to store photos, just bring an external backup drive.
My set-up
1. 13-inch laptop + charger
2. Phone + charger
3. Headphones
4. Mirrorless Camera with travel lens (16-70 mm), and filters. I love that I don't need to bring multiple lenses on most of my trips. I keep it in a neoprene cover versus a large bag.
5. Travel-sized Tripod (sometimes).
6. 2 extra prime lenses for camera + camera bag
7. GoPro, gimbal, and accessories
8. Drone
That's it! I eliminated all the extra cords, chargers, and camera gear from my life. I stopped bringing my secondary camera and lenses that spent more time sitting in my bag than in use. Was it hard to do? At first, yes, but I never miss the extra stuff when I'm traveling, and spend more time enjoying the moment than trying to capture it.
9. Simplify Your Toiletry Bag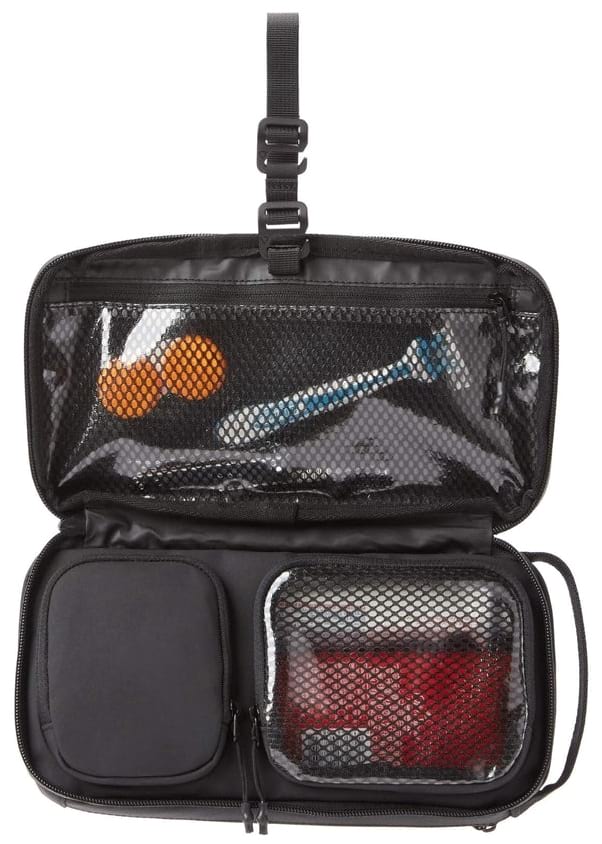 Toiletries can take up a lot of room, especially for us ladies. Forget the make-up, curling irons, and blow dryers.
They're not worth it, hard to replace on the road, and might blow out an outlet anyway.
Stick to multi-use soap (like Dr Bronner's), basic face wash and moisturizer (no toners, serums, and extras), minimal make-up, a bamboo toothbrush, and a couple of extra hair ties.
11. Stay Compact and Organised
Keeping your gear organised and compact will help you one bag travel. Packing Cubes weigh next to nothing and do a good job at bag organization. Use a compression dry sack to compress things down, like your hoodie, and warmer layers.
My One Bag Travel Packing List
We have plenty of great resources on this site to help you find a few quality pieces to travel everywhere and anywhere. I have listed a few of the best below to help you define your one bag travel packing list.
Want to know how to pack a backpack? Check out our dedicated post.
Backpack
I travel with an AER backpack for urban travel and longer trips OR my Kyte 46 or REI rucksack for my more adventurous trips. I pick ONE, hence one bag travel 🙂
Clothing
3 tees – for everyday use; one is merino wool
1 tank – to workout in
1 nicer top – for day and night
1 dress – for day and night
1 short – for everyday wear
1 running short
1 down jacket – for cooler nights; hiking; transport, etc.
1 rain shell – to protect from rain
1 legging or bike shorts – gotta do my yoga.
2-4 pairs of socks – all merino wool
2 sports bras – that go with all of my tops
7 underwear
1 light long sleeve sweater – merino wool
1 linen button up – to protect from wind and sun
1-2 Bikinis – Dudes, look into trunks that double as everyday shorts.
Shoes
Waterproof river sandals – I can trail run, river raft, hit the beach or hit the town in these. They're the only shoes I travelled in around Bali! I just work out barefoot otherwise.
Vivo barefoot hiking shoes – They roll up and are lightweight. If I don't plan to do any 10+ mile hiking, my river sandals work. Instead, I'll bring closed-toed normal city shoes.
Accessories
Beanie– Great for staying warm.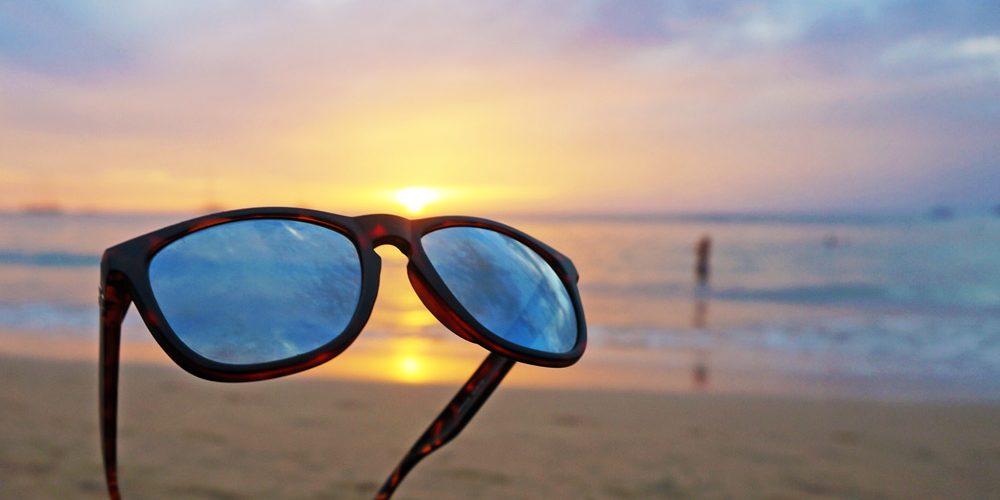 Tech
I stopped bringing the extra camera gear, accessories, and even a chargeable battery pack (if my phone dies, I simply enjoy the moment). Bring less tech and you'll enjoy your trip MORE.
Macbook + charger
Phone + charger
1 Travel Lens
Mirrorless Camera
Toiletries
Miscellaneous
Passport/Wallet
Carabiners – Clip them to your pack.
Travel Security Belt
Ear Plugs/Eye Mask
Travel Thermos/Coffee Maker
Headtorch – useful in almost any country
Best Bags for One Bag Travel

| Name | Capacity (Litres) | Dimensions (CM) | Weight (KG) | Price (USD) |
| --- | --- | --- | --- | --- |
| Nomatic Travel Bag 40L | 40 | 22.86 x 53.34 x 35.56 | 1.55 | 289.99 |
| Tortuga Setout | 25 | 55.88 x 35.56 x 22.86 | 1.27 | 199 |
| Aer Travel Pack 3 | 35 | 54.5 x 33 x 21.5 | 1.87 | 249 |
| Tropicfeel Shell | 40 | 50.8 x 30.5 x 19.1 | 1.5 | 290 |
| Harber London Weekender | 60 | 24 x 22 x 50 | – | 1300 |
| REI Ruck Sack 40 | 40 | 60.96 x 33.02 x 25.4 | 1.90 | – |
| Boundary Supply Prima System | 30 | 53.34 x 30.48 x 17.78 | 1.88 | 310 |
| Nomatic Travel Pack | 20 | 48.26 x 33.02 x 14.61 | 1.81 | 279.99 |
| WANDRD Packable Backpack | 18 | 45.72 x 27.94 x 22.86 | 0.41 | 148 |
FAQ about the Best One Bag Travel
Still have some questions? No problem! We've listed and answered the most commonly asked questions below. Here's what people usually want to know:

Our GREATEST Travel Secrets…
Pop your email here & get the original Broke Backpacker Bible for FREE.
Final Thoughts on One Bag Travel
One bag travel is not just a way to pack, but a movement to fewer, quality items versus carrying around a bunch of crap. By embracing one bag travel, you never have to forego the stairs or wait for a baggage claim. You never have to fear lost luggage or deal with fitting all of your crap in a train/bus/plane/taxi/tuk-tuk/back of a motorbike.
One bag travel will make your trip cheaper, lighter, and give you the ultimate freedom to go anywhere, anytime.
---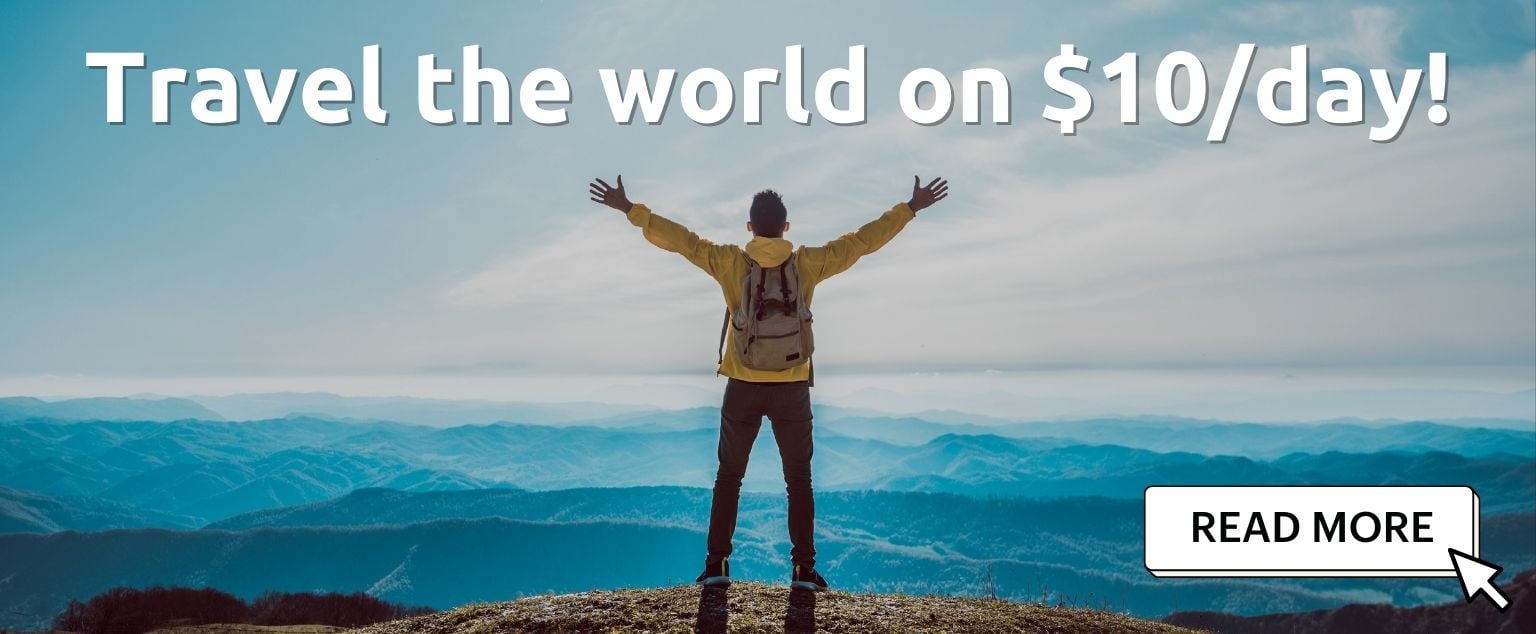 And for transparency's sake, please know that some of the links in our content are affiliate links. That means that if you book your accommodation, buy your gear, or sort your insurance through our link, we earn a small commission (at no extra cost to you). That said, we only link to the gear we trust and never recommend services we don't believe are up to scratch. Again, thank you!