Any traveler with a camera understands how difficult it can be to find a backpack for travel, commuting, and your camera gear. I have personally struggled to find a comfortable, durable, and versatile travel backpack that also keeps my camera equipment safe, which is why I'm stoked to write this review for Boundary Supply's Prima System Modular travel backpack.
Unless my trip is mostly hiking and climbing, I always travel with a carry-on backpack to avoid baggage fees and precious time lost at the baggage claim.
If you are like me, you like to travel as light as possible… but also travel with a camera and computer. Sometimes it's hard to do both, but the Boundary Supply travel backpack does a good job at helping you travel efficiently and securely.
We've reviewed, used and abused a lot of travel backpacks at The Broke Backpacker, which makes sense considering our name! There are so many great backpacks out there—and some not so great ones too—and it can be hard to figure out which travel backpack is best for you.
I really think this is a fantastic backpack set apart from many other travel backpacks because of its modular design. When you buy this backpack, you are also investing their included modules, the Verge and Fieldspace, for ultimate organization and storage.
If you are looking for a camera backpack for everyday use or an efficient backpack for overnight getaways, then the Prima System by Boundary Supply is one of your best choices, period.
TBB staff tip: Whilst we are big fans of Boundary Supply products, we do tend to prefer AER backpacks for travel and use by backpackers and digital nomads. Here, you can check out our favorite AER backpack!
Quick Answer: Boundary Supply Prima System Modular Specs
Price: $199
Capacity: 25-35 Liters
Laptop storage: a 15-inch laptop + 13 inch tablet
Tablet Storage: 13 inches
Weight: 3.8 lbs
Highlights: Adaptable storage and dynamic modular components to make commuting and traveling easier.
Is the Prima System Modular Travel Backpack the perfect backpack for you?
If you are looking for a compact backpack that is durable, extremely stylish, and uniquely modular, then the Boundary Supply Prima System backpack may just be your match made in heaven.
This backpack is ultra chic and actually designed extremely well for commuting on bike, public transportation, and so forth. If you need a backpack to take you from work to the gym, and then to a day out taking photos, this is a great choice.
Moreover, this is the perfect weekender backpack for digital nomads, commuters, and anyone traveling with camera gear and electronics.
Below I will cover why this camera backpack stands out from others, and take a deep dive into its modules and uses.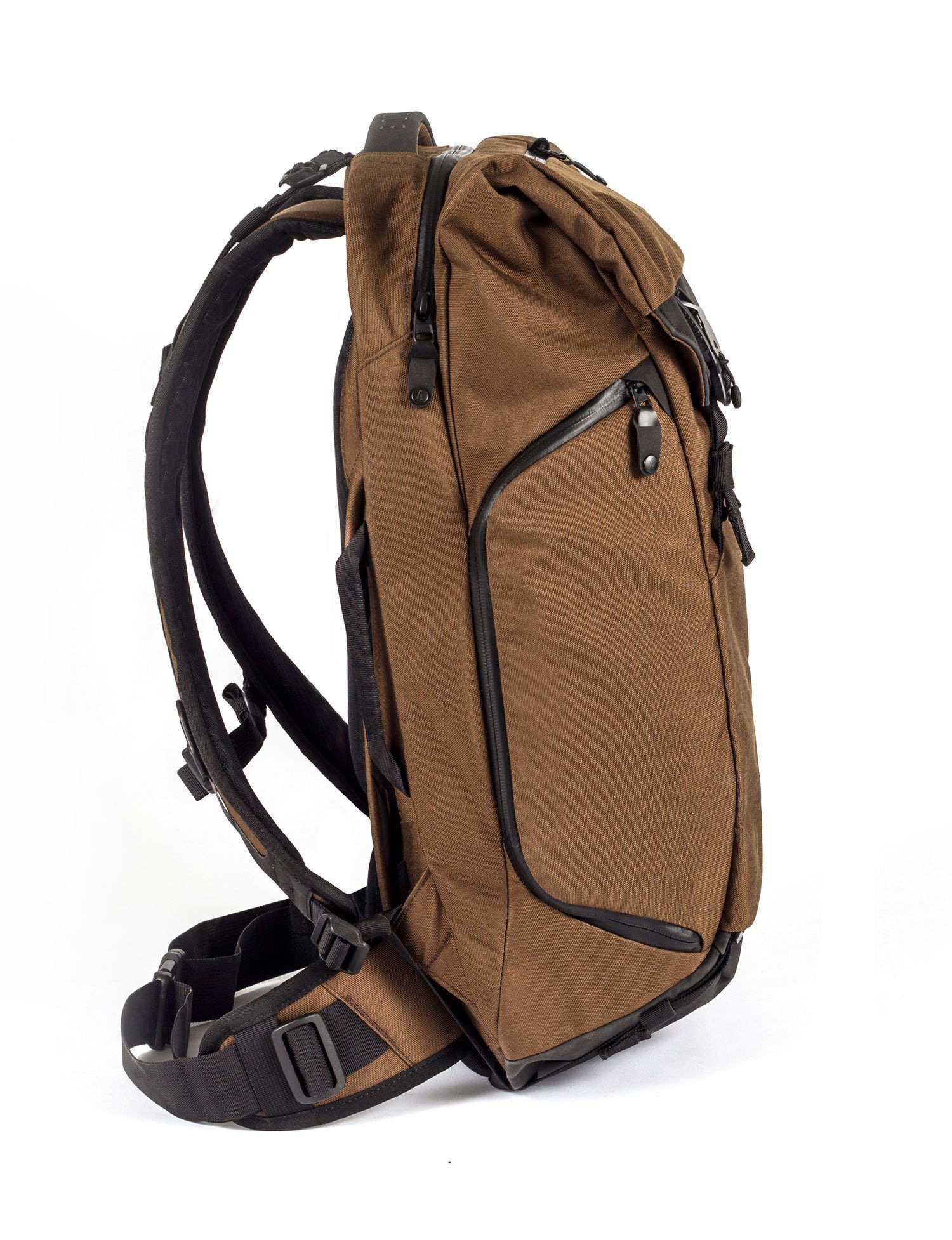 Is the Prima System Backpack NOT for you?
This is an incredibly versatile, everyday use backpack that also works well for overnight and weekend trips. If you are traveling for more than a few days, 35 liters is not going to be big enough, especially when you start packing bulky items like shoes and camera gear.
My recommendation is to use the Prima System as your everyday bag as well as short overnight and weekend trips. If you are traveling for a week or more, use this backpack for your gear in addition to, say, a suitcase.
This, of course, means that this is not the right backpack for your average backpacker, who isn't going to want to lug around multiple backpacks or pieces of luggage on chicken buses and rickety trains.
Moreover, while this backpack is comfortable for long outings, it is not built as a primary hiking backpack. The Boundary Supply prima system backpack is designed for travel, commuting, and urban areas, not multi-day hiking adventures.
For your outdoor adventure and hiking needs, check out our review of the best hiking backpacks.

Do You Want to Travel FOREVER??
Pop your email in below to get a FREE copy of 'How to Travel the World on $10 a Day!'.
Boundary Supply Prima System Modular Features
Now we're getting to the good stuff. Boundary Supply's modules and versatility make their gear stand out from the pack. No pun intended. This bag is loaded with practical features and well thought out details for ultimate efficiency, which I review in-depth below.
Boundary Supply Backpack Adaptable Storage Module
The Prima System backpack comes with a large packing cube, known as the Verge, attached to the inside of the bag by two large press buttons. You can get to the Verge through the top of the backpack, or via the backpack's side zipper, as pictured below.
Photographers will obviously see the value of the module's use, as it is the perfect place to store your camera gear! This is my favorite spec; now I can easily grab my camera gear via the side-access zipper without having to remove my backpack.
I cannot travel without my camera gear, so this kind of a quick-access camera compartment is a big deal for me.
Now, the cool thing about this module is that it can be used for storing anything else too. You don't have to be a photographer to find this module valuable.
The Verge helps you keep your internal gear organized and your things at the bottom accessible, so you don't have to dig from top to bottom to get stuff out.
Furthermore, you don't have to button the module to the side of the backpack. If you want to keep your gear extra secure, you can simply unbutton the module from the backpack's side buttons and zip it shut. For more internal space altogether. you can easily remove the module as well.
The module insert also has a velcro divider to help you separate your lenses and camera. It would be nice if it had another divider for three sections instead of two, but it is possible to buy an extra on their site.
Finally, another thing I love about this module is that it is expandable by a zipper, so you can adjust its size depending on how much stuff you have. This is especially useful when you use it as a shoulder bag.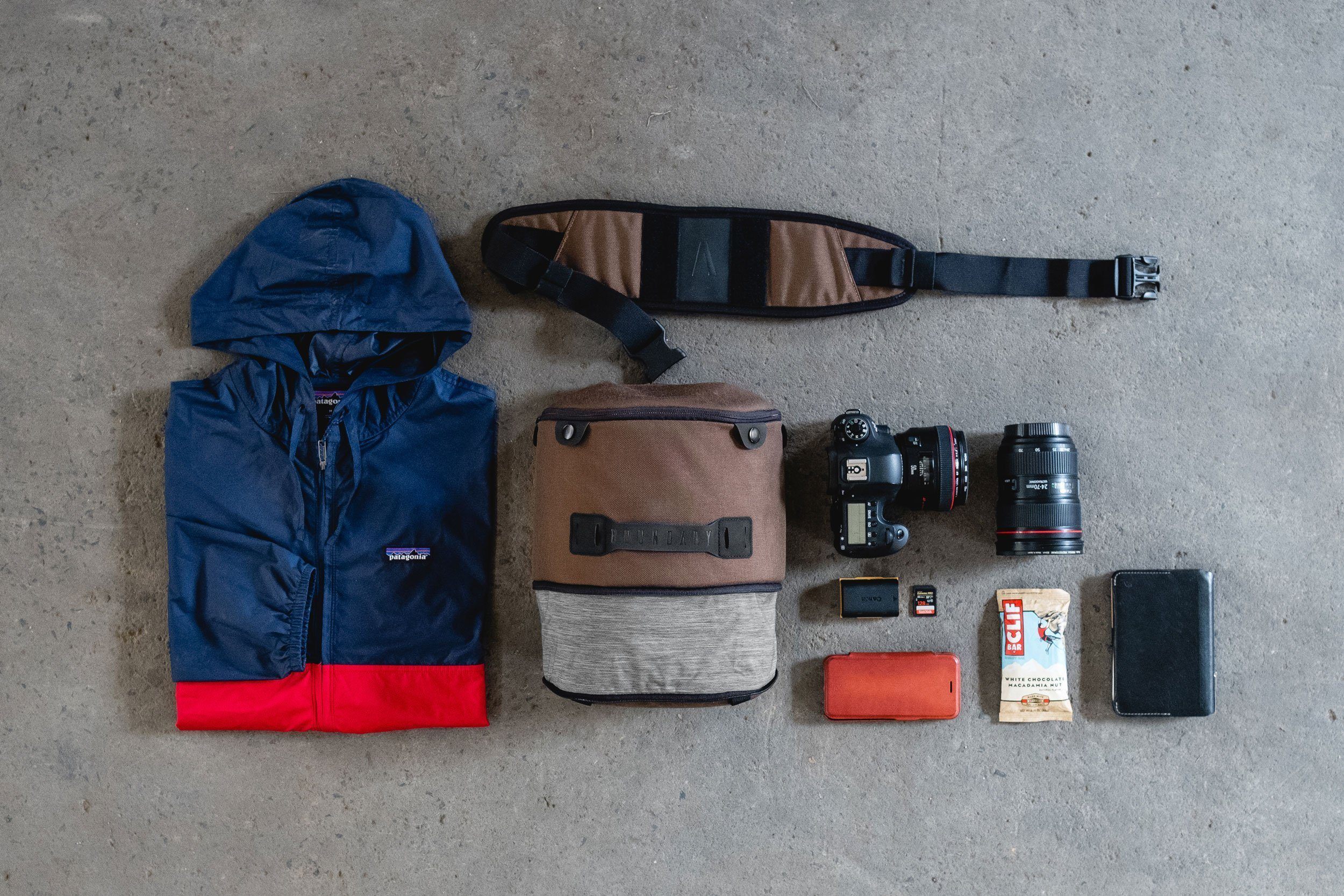 Boundary Supply Backpack Integrative Shoulder Bag
As I mentioned above, the main module can be turned into a separate shoulder bag! All you have to do is detach it and then attach the backpack's hip belt to the module to turn it into a daypack/shoulder bag.
One thing I like about this shoulder bag is that it is actually useful and stylish. There are some removable day bags, like Osprey's top lid, that I would never actually use…
This is clearly useful for photographers who may be traveling with their camera gear and want to leave their backpack and stuff at home when they are shooting, but again, you can store anything in here and any traveler will find it useful as a daypack.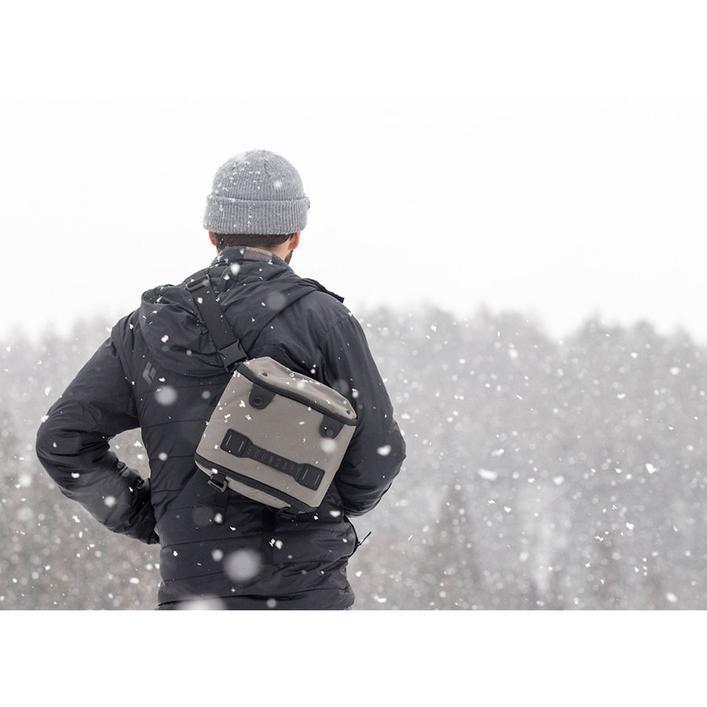 Boundary Supply Backpack Integrative Fieldspace Travel Organizer
This backpack includes a padded laptop compartment, which is pretty much a necessity for travel backpacks these days. The Prima System also includes a detachable travel organizer named the Fieldspace, which is extremely useful for travel and work.
The Fieldspace has a few different pockets to organize electronic cords, your Kindle or tablet, and documents. The entire organizer can be easily removed from your backpack, or clipped inside for security.
The Fieldspace is stored in the same compartment as your 15-inch laptop.
At first, I was hesitant to store bulky items in this Fieldspace since I didn't want to squish my laptop, but I found this to be the best place to store my phone, camera, and computer chargers.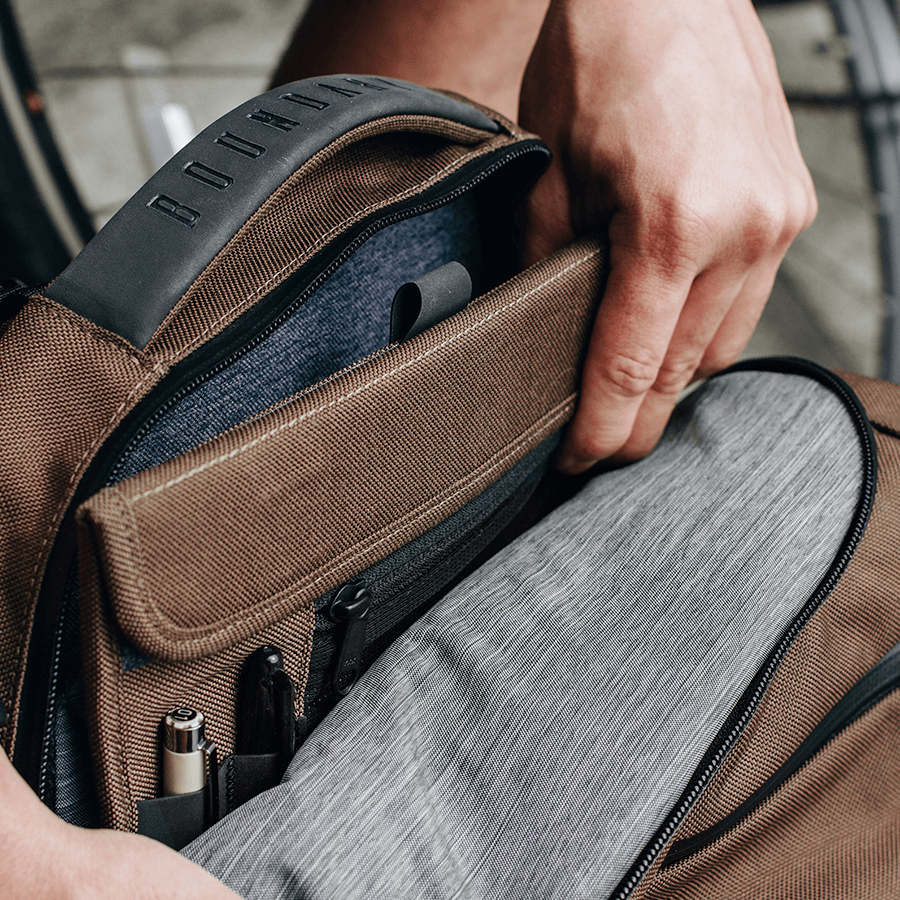 Boundary Supply Prima System Backpack Extra Modules
One of my initial complaints about this backpack was the lack of external pockets. The main module and Fieldspace organizer are awesome, but I still found myself unsure where to store some of my bulkier items without a large front pocket as most backpacks have.
Boundary Supply has designed a ton of other modules and bags, and a few of them are specifically designed to seamlessly integrate with the Prima System backpack that I'm reviewing.
While you do need to pay extra for these modules, it may be worth the investment! I've covered the extra modules below…
Boundary Supply Port Kitt
The Port Kitt is a technical, waterproof custom pack that is perfect for your hygienic products or extra cables and chargers.
The Port Kitt is designed and built for daily and extended travels. One compartment holds your dry goods while its waterproof counterpart holds liquids to protect your stuff from accidental leaks.
What is more, it has the ability to lay flat in a suitcase or hang in the shower, so it's great for traveling, or even your before/after work gym excursions.
The Port Kitts modular design allows the two compartments to be separated and used individually or together.
Boundary Supply 4 or 6 Liter EXT Port
If you need extra storage (i.e. more than 35 liters), you can also invest in the EXT Port, which provides that extra amount of storage for a pair of shoes, wet clothes, or extra stuff.
The EXM case anchors to the bottom of the Prima System backpack for an extra 4L or 6L of storage. It is constructed out of lightweight, waterproof material, and bombproof for accidental drops.
The EXM case also folds flat so you can pack the EXM away when you don't need it! You can also attach the strap to have a shoulder bag for day use.
Boundary Supply M-K 1 Camera Case
The included module is great for photography (and non-photography) equipment, but if you are using this backpack for camera gear, you may want a bigger module with more dividers.
The biggest one is called the M-K 1 Camera Case and it will basically upgrade this everyday bag into the best camera case possible. You can store camera gear, drone equipment, and all of your accessories in this bombproof case that is designed with both easy top and side access.
The exterior fabric of the Media Kit is waterproof. The bottom of the case is reinforced with shock-absorbing PE panels and YKK zippers to protect your gear.
Don't need a camera case as big as the M-K 1? Get the M-K 2 instead, which is still bigger than the included module.
Favorite Feature #1 – Modules and Supreme Organization
I've already covered quite a bit about the Verge and Fieldspace above, but just to emphasize, the modules on this backpack integrate seamlessly. If you are looking for an everyday backpack that keeps your gear and camera equipment organized yet easily accessible, then this is a great backpack for you.
Favorite Feature #2 – Security and Durability
As soon as I opened the box this backpack was shipped in and felt the backpack for the first time, I immediately knew this was a bag built to last for years.
It just feels durable, thick, and hardy. The water-resistant 500D Nylon Kodra material held up when I hiked through the rain. The YKK zippers are thick and easy to use.
The entire design of the backpack is made to keep your stuff secure and safe. I like the flap-over access to the main compartment for its looks alone, but there is a lot of practicality in this design.
For one, the two adjustable magnetic clips allow you to expand the pack around 5-10 liters if you need to fit more stuff. Plus, they're really smooth to open and close once you get used to them. That said, it would be really difficult for someone else to open this bag up while it's on your back, making sure your bag is extra secure.
Once you do undo the magnetic clips, there is a thick zipper that runs down the middle, allowing you to access the main compartment from top to bottom. I don't know of many daypacks with such easy access to the entire pack.
Favorite Feature #3 – Comfort
While sometimes a bit bulky, I find this backpack to be really comfortable, even when I am carrying my laptop, camera, and 2 lenses, running shoes, har cover book, an extra jacket, and other knick-knacks.
I hiked around for 3 hours with this backpack completely full and it was comfortable the whole time, thanks to the padded shoulder straps and removable waist strap. That said, I probably wouldn't use it for any intense overnight hiking, but that's also not what the bag is for.
There are a couple of hidden pockets worth noting that I really appreciate. There is one main (smaller) top front compartment for keys, glasses, and small items; it even includes a key clip.
If you flip the backpack on its side you'll find a hidden, tucked away zipper at the bottom of the pack. While hidden, it's easy to access while the bag is on your back. This is a great pocket for small valuables, like a wallet or phone, that you need accessible, but don't want to flash about.
There is also a hidden zipped pocket in the flap inside the pack that opens to its side access. This one is also easily accessible.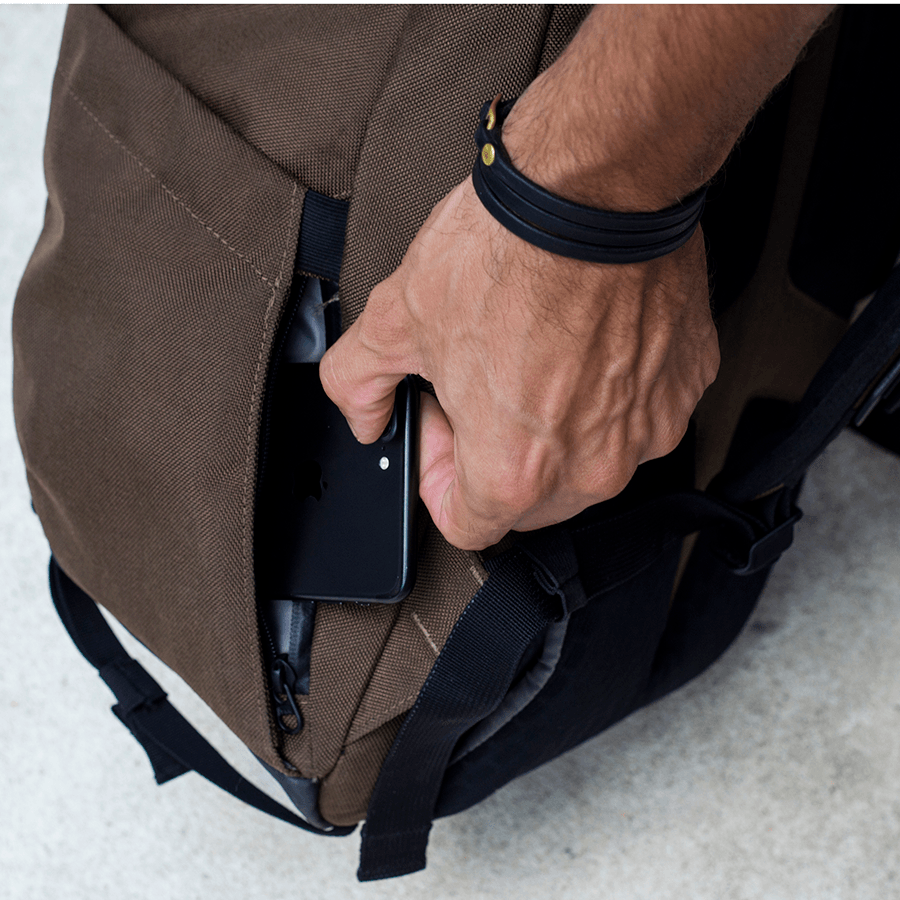 Favorite Feature #4 – Laptop Sleeve
The laptop sleeve area is easily accessible and fits quite a bit of stuff since the Fieldspace folder goes here too. The folder has a couple pen holders, folders for important papers and a tablet, small elastic straps, and two zipped mesh pockets for chargers and other electronics.
The best present of all… is CONVENIENCE!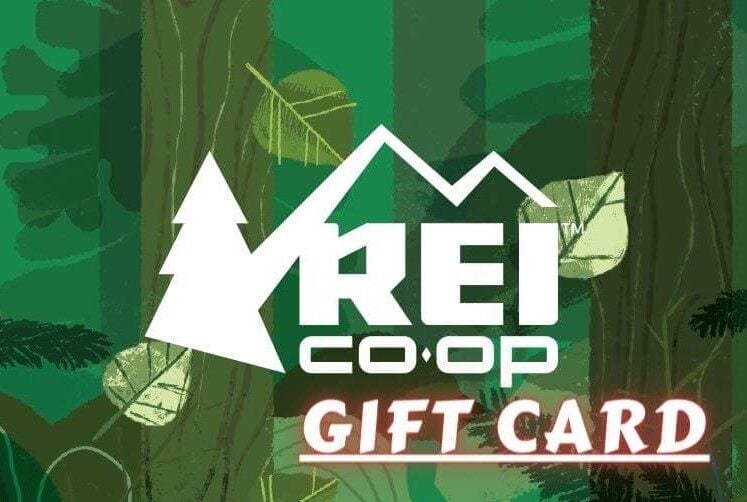 Now, you could spend a fat chunk of $$$ on the WRONG present for someone. Wrong size hiking boots, wrong fit backpack, wrong shape sleeping bag… As any adventurer will tell you, gear is a personal choice.
So give the adventurer in your life the gift of convenience: buy them an REI Co-op gift card! REI is The Broke Backpacker's retailer of choice for ALL things outdoors, and an REI gift card is the perfect present you can buy from them. And then you won't have to keep the receipt. 😉
Buy on REI!
Boundary Supply Prima System Backpack Sizes and Dimensions
Is the Boundary Supply Prima System Backpack Carry-On Size?
Yes, at a max of 35 liters, you should have no problem bringing this backpack onto any flights. That said, it will not fit comfortably under your seat, so plan to store this backpack in the overhead bins.
Boundary Supply Size Guide
The Boundary Supply backpack is designed to fit the body shape of most people. Both my boyfriend (6'0") and I (5'6") tried on this backpack and found it to be comfortable, but it is always a good idea to measure your torso before buying any backpack.
Once you know your torso length, compare it to the bags' specs.
Cons of the Boundary Supply Prima System Backpack
Honestly, it was hard to find things that I didn't like about the Boundary Supply Prima System backpack, but there are a few details worth mentioning.
For one, the removable waist strap is not so easy to remove. It takes long enough to remove that I find myself letting it hang instead of dealing with removing it. Obviously not a deal breaker, but I do wish this feature was a bit more seamless.
Secondly, this backpack is awesome for commuting, riding a bike, etc. because of its sleek profile. The downside of this is the lack of pockets on the exterior.
There is only one water bottle pocket that doubles as a tripod holder. My biggest annoyance is that you can't store a tripod and a water bottle at the same time. If I'm out shooting, I want a tripod and a water bottle.
Now, the lack of exterior pockets made it a bit harder for me to pack a bunch of my little things, like all my cords, small electronics, etc. There is only one main pocket on the outside, plus the hidden compartment that is great for your phone and/or passport.
The backpack is designed to keep your electronics in the field note compartment, but because that compartment is at the back, it doesn't fit bulky items as well when your bag is already full. This is another reason it would be hard to use this as more than a 1-2 night trip.
And finally, while this backpack is sleek, it feels kind of bulky for an everyday bag, but then not big enough for a full-sized travel backpack. At 25-35 liters it can sometimes feel like a weird in-between size. That said, it's a great everyday bag if you have camera gear.
If I left out any vital defects or cons that you have experienced with this backpack, please let me know in the comments!

Our GREATEST Travel Secrets…
Pop your email here – we'll only send you travel content that's actually relevant 😉
Final Thoughts on this Boundary Supply Review
The Prima System is an awesome backpack for commuting, everyday use, and small travel trips. When it comes to security, durability, and efficiency, this is one of the best travel backpacks I've used, and it's easy to see why this bag made it on Men's Health Gear of the Year Review.
This is my go-to for long day outings and weekend getaways, but not extended trips and hiking excursions, and if I were to change one thing about this backpack it would be to also make a larger size (perhaps 40 liters) for longer trips so it could be my main travel bag.
Overall, I recommend this backpack as my go-to camera bag and one of the best and most innovative modular camera backpacks I've seen, as I also use it for carrying my computer and work gear, gym clothes, and anything else I need throughout my day. If you want to go with a similar, but slightly lighter version, check out our Boundary Supply Errant Review.
What is our final score for the Boundary Supply Prima System? We give it a rating of 4.5 out 5 stars!

---
Bye for now, but not forever!
If you want MORE top-tier Broke Backpacker content like this, then sign up for our weekly newsletter below to get the latest and greatest!
And for transparency's sake, please know that some of the links in our content are affiliate links. That means that if you book your accommodation, buy your gear, or sort your insurance through our link, we earn a small commission (at no extra cost to you). That said, we only link to the gear we trust and never recommend services we don't believe are up to scratch. Again, thank you!