If you're reading this Patagonia Nano Puff review then you presumably know the score. You want a new jacket and are considering investing in the Patagonia Nano Puff Hoody, but want more details before you spend the bucks. Well, you've certainly come to the right place.
Patagonia's puffer jackets are pretty much the brand's flagship product, so we were delighted when we got the opportunity to try one for ourselves.
The Patagonia Nano Puff Hoody is equally suitable for getting outdoors, urban wear, and even for travel. In this post, we're going to take a deep and detailed look at it. By the end of this Nano Puff review, you will know whether this is the right jacket for you and whether it's worth the price tag.
Find out all of this and more in our insider Patagonia Nano Puff Hoody Review.
The Nano Puff Jacket at a Glance
Right, let's get this Patagonia Nano Puff jacket review off with the basics.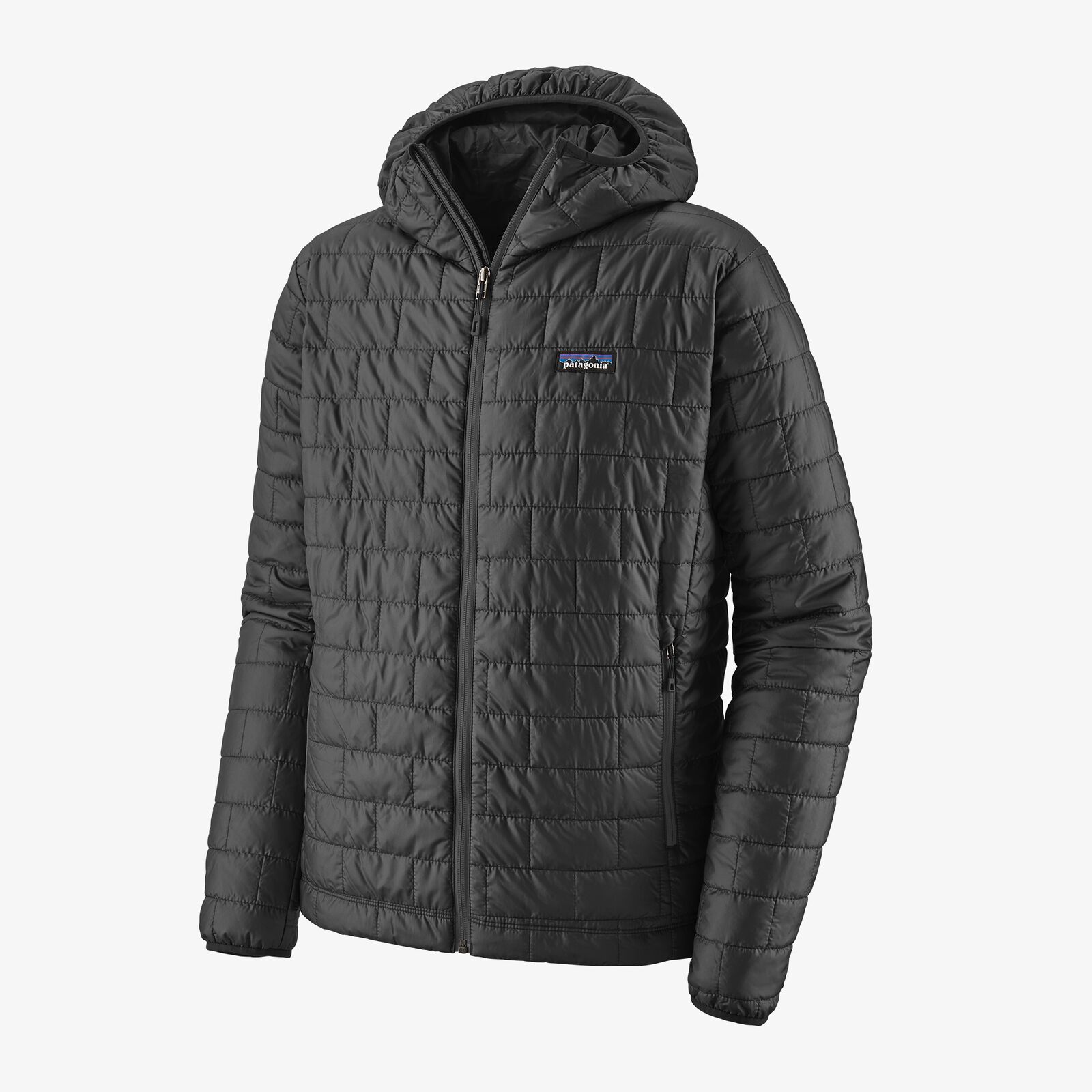 Price: $249
Weight: 12.8 oz. (men's medium)
Insulation: PrimaLoft Gold Eco (60g)
Pockets: 3 (2 hand, 1 zippered chest pocket)
Best Use – Spring/Autumn
What we like: Light, warm and versatile.
What we don't: It's expensive.
Winter is coming… WARM UP!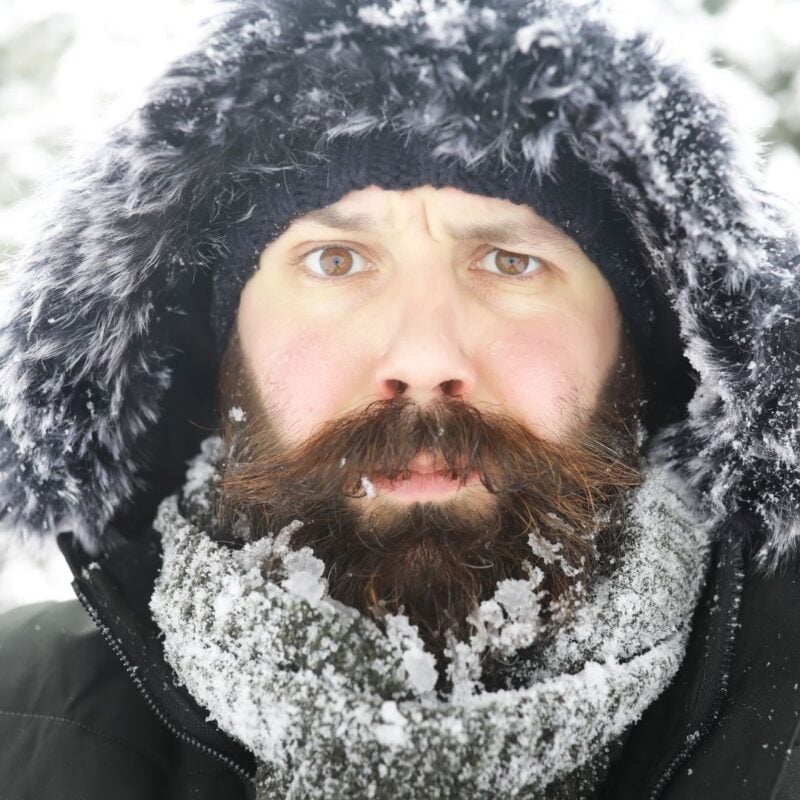 Get up to 50% OFF when shopping gear for the winter on REI.
Warm up for the holidays and SAVE on outdoor gifts all the way through Dec 18!
View on REI
Patagonia Nano Puff Hoody Performance and Specs
Word up – for this Nano Puff review and the corresponding photo shoot, I tried the men's version. Note that the Patagonia Nano Puff Jacket is available in both men's and women's options and comes in a whole bunch of colours.
The primary purpose of a Patagonia Puffy jacket is warmth so it makes sense to start here right?! Ok, so the original Nano Puff series was perhaps the market innovator in offering top quality insulation in an ultralight form. In case you've never seen one of these jackets, they basically look and feel pretty light and you would never guess how warm they are. This makes the Patagonia Nano Puff Jacket perfect for packing into backpacks and bringing along on hikes or long backpacking trips as it will easily fit in a tiny stuff sack.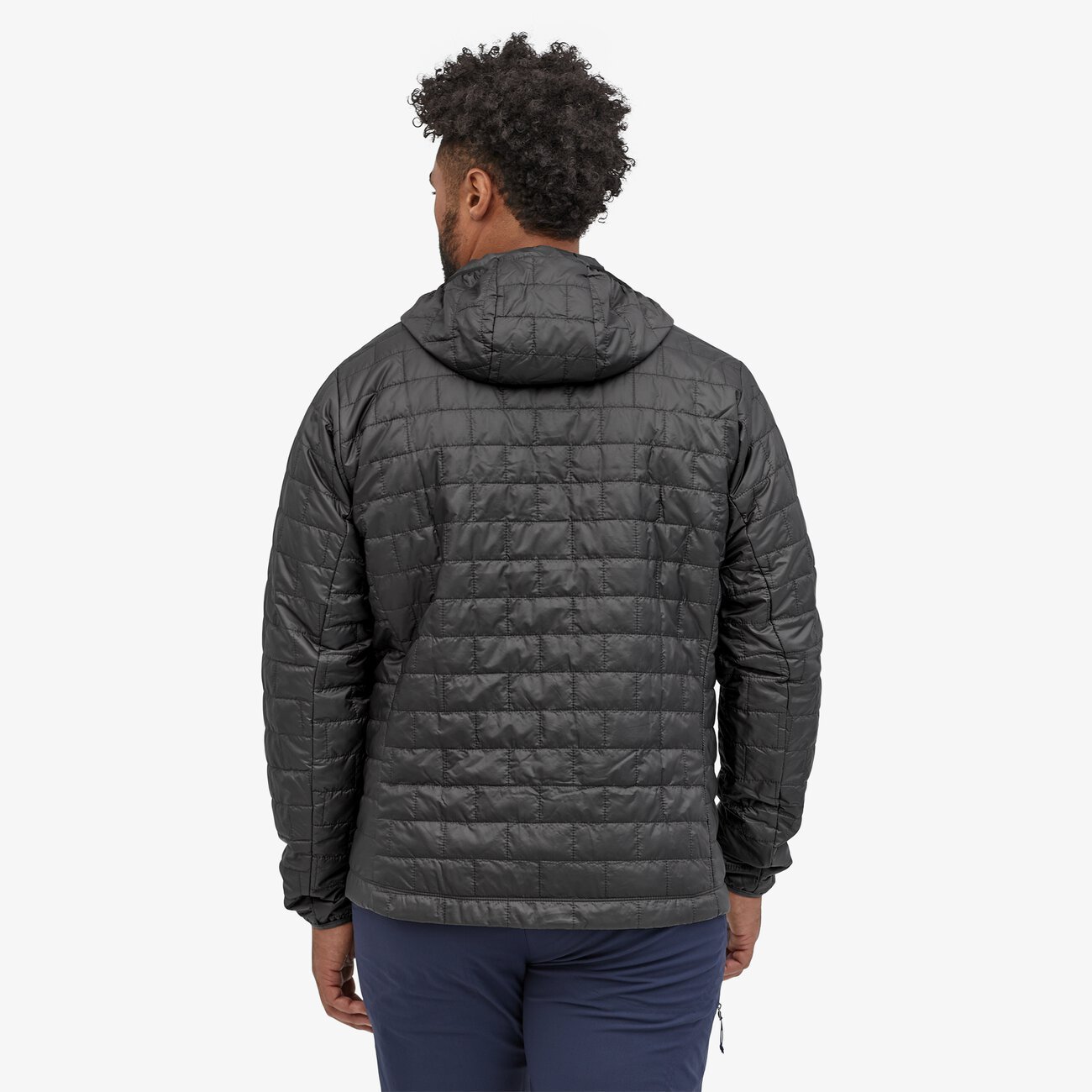 The Nano Puff Hoody is no different, boasting 'PrimaLoft's top-end 60g Gold Eco fil' (To clarify – this is not a Goose Down Jacket, it's synthetic insulation). A real benefit to synthetic insulation is that if it does get wet, it recovers better and won't get ruined. This means that despite weighing pretty much nothing, this jacket will perfectly handle Spring and Autumnal daytime temperatures in urban and trail settings. However, it may run into trouble if you head up into the mountains.
If you're going to be mountaineering or doing some winter treks, then this Patagonia Puff hoody isn't the ideal jacket for your needs – check out Patagonia's XYZ instead.
If you're wanting something warmer and a bit more relaxed for throwing on whilst camping, check out the Thermarest Honcho Poncho instead.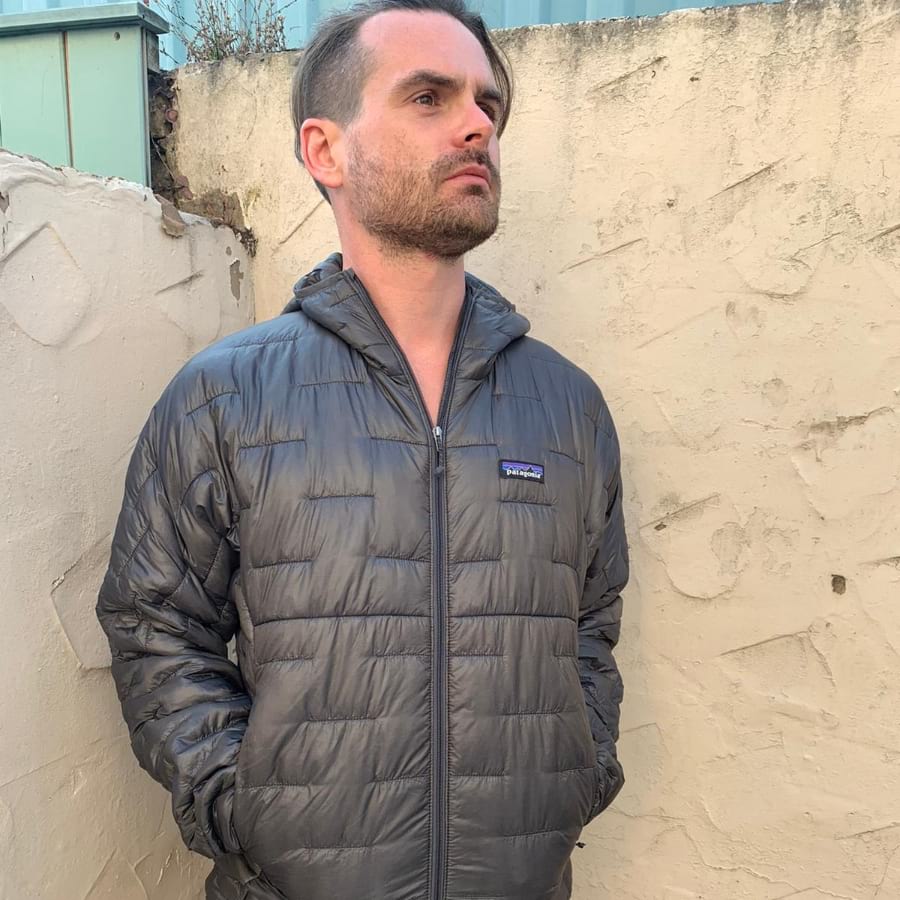 This is where the Nano Puff Hoody really, truly, fabulously shines. We took the medium-sized men's version which weighs 12.8oz and honestly, I couldn't believe how light it was when it arrived. Initially, I feared that Patagonia had sent me a lighter, summer jacket by mistake!
This synthetic Patagonia puffer jacket is light to carry in your bag and it feels light to wear. In terms of competitors, it comes in lighter than the North Face ThermoBall Eco (15.0oz) but is certainly heavier than the mighty Arc'teryx Cerium Lt Hoody (10.8oz).
As for packability, the Patagonia Nano Puff Jacket rolls up very compactly to the size of a small cushion, and may even fit in your pocket or a stuff sack. It will certainly fit into pretty much any kind of hiking bag multiple times over.
As I already said, this feature makes it an ideal jacket for chucking into hiking packs or backpacks for long term travel where space is at a premium, it makes it one of the best travel jackets on the market.
Right, the Nano Puff Hoody is what we can loosely describe as a 3-season jacket (Spring, Summer, Autumn). This means it's intended to provide a steady amount of water, wind and cold-proof, but isn't intended to handle anything too extreme. The durable water repellent rain shell is only meant to deal with showers rather than downpours, the synthetic fill also fairs better if it happens to get wet.
But how does it actually fare? Well, the insulation on this Patagonia puffy jacket does keep the body comfortably warm in chilly temperatures and the Hoody can easily withstand even a hefty battering by cold winds. Remember, it is NOT a winter jacket so I would not like to have to rely on it to protect me from the cruel January winds that roll in from the River Mersey in my hometown of Liverpool. However, for its spec and weight, it offers bloody solid wind protection.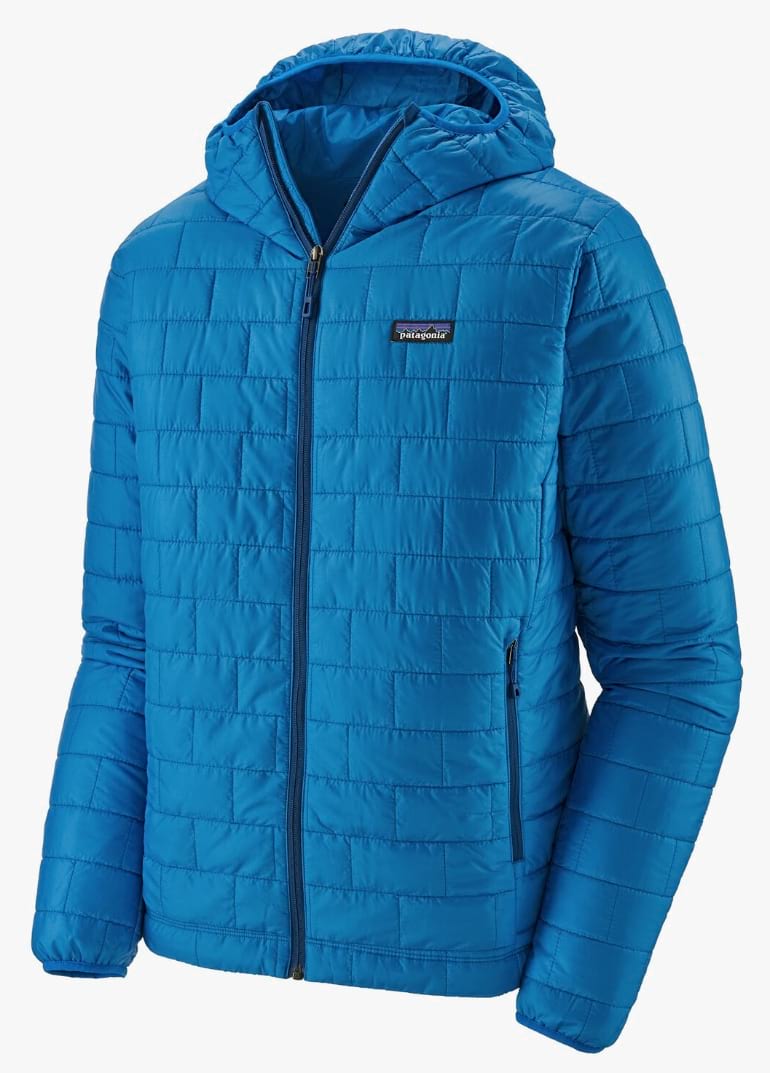 As for rainproofing, hmm. The Nano Puff features a strong shell and fresh coating of DWR which seems to give it an acceptable level of water resistance. The weather was fine when I tested it so I took it home and poured a glass over it to see how it held up! Whilst I am confident that the Nano Puff Hoody could comfortably handle light rain showers, I would not like to encounter a torrential downpour.
Therefore, the Patagonia Nano is not strictly speaking a "waterproof jacket" and I would worry that prolonged exposure to rain would take its toll on the insulation. If you're in the market for a more hardcore rain jacket, then check out either the Patagonia XYZ or the Arc'teryx Beta. Alternatively, pack an umbrella with you and open it up if the rain gets too heavy.
One thing you can do with this sort of jacket though is to combine it with an outer hard shell and use it as a mid-layer for good all-around protection.
If you want a super lightweight set-up that offers some limited wind and water resistance, then consider combining it with the Patagonia Houdini Jacket.
Coming in at around $250, Patagonia's Nano Puff jacket is most certainly not "fast fashion" and isn't something you want to have to replace annually. Personally, if I am going to spend in excess of $200 bucks on a jacket then I expect to get years of wear and use out of it.
So how durable is the Patagonia Nano Puff Hoody? The tech-spec tells us that Patagonia has used a 20-denier (D) recycled polyester shell fabric – an "average" in terms of durability for a lightweight insulated jacket. There is no denying that lightweight jackets like this are less hardwearing than heavier options and I do find myself worrying about it a bit.
Still, as long as you take care of it, be mindful not to snag it and don't over-expose it to rain, I reckon you would get years of use out of this jacket (I promise I'll come back and update this post in 12 months time to update you!).
You know a big problem with warm, insulated jackets is that they can sometimes be a bit too bloody warm! This tends to be especially true with a down jacket and I often find myself getting seriously sweaty and clammy under the hood.
Happily, the Patagonia Nano Puff synthetic jacket offers a pretty spacious level of breathability and I never felt too hot when wearing it out on my hike. At one stage I did start to warm up a bit, so I simply zipped the jacket halfway down which seemed to do the job.
That said, had I gone for a strenuous hill climb or been out on one of those awkward sunny but cold days, I may have had a different experience. Honestly, though, the only insulated jackets that offer complete, flawless breathability tend to cost twice as much as this.
With that in mind, if you're doing something like hiking, rock climbing or ski touring, you should be warm enough to be comfortable without getting too hot during your activity.
A lot of people in the outdoor space will tell you that outdoor gear doesn't need to be aesthetically appealing as long as it does the job. Indeed, the "substance over style" ethos lives in many manufacturers and most trekking and camping clothing are pretty minging.
Personally, I am quite vain and need all of my clothing to look good! This is one reason I really love Patagonia. Like most of their jackets, the Nano Puff features a beautiful design and you could definitely wear this about town and keep your cool. The Nano Puff comes in a choice of colours ranging from black to grey to more vivid options like orange.
In terms of fit, I found this to be quite a close-fitting jacket (which I like), and I am not sure I would have felt too comfortable wearing a heavy base layer underneath.
Patagonia Eco Cred
Sustainable travel and outdoor gear is really trending right now (and hopefully forever) which for a bunch of tree-hugging eco-freaks like us, is truly frigging wonderful. Patagonia is at the forefront of this and a commendable number of items in their product ranges can now be classified as "sustainable" products.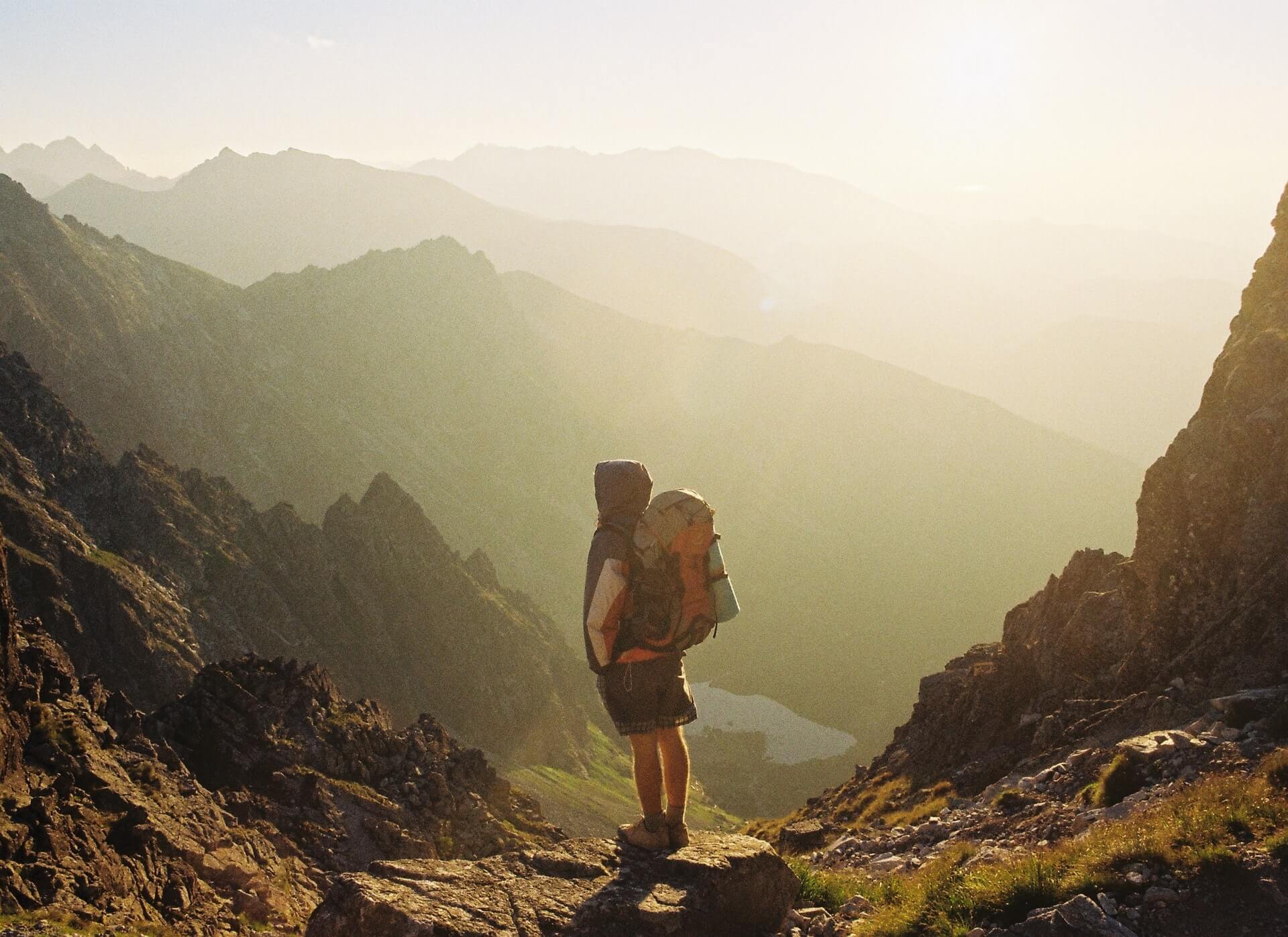 The shell is made from 100% recycled materials and the production process has been awarded bluesign approval for eco-conscious production methods. The Patagonia brand also meets fair-trade standards, meaning the jacket wasn't stitched together by modern-day slaves.
This is reflected in the price tag and ethical products do cost more – still, at least you know where the money is going. That's one of the reasons we love Patagonia when it comes to picking the best down jackets and synthetic alternatives.
-Cons
Limited water-proofing
Not cheap
The best present of all… is CONVENIENCE!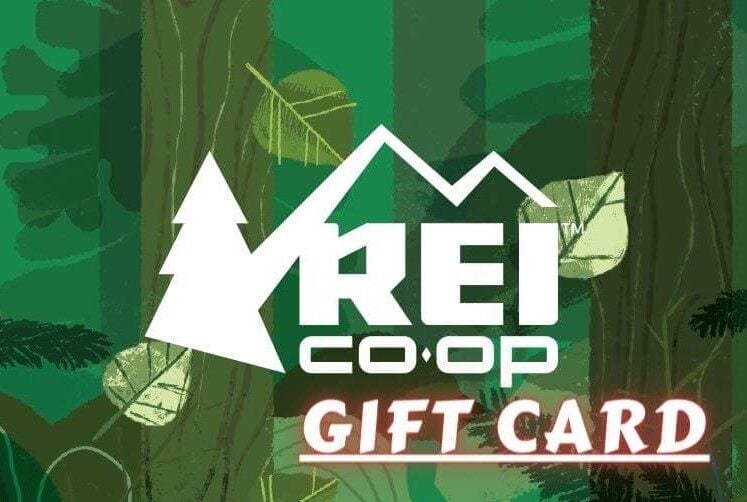 Now, you could spend a fat chunk of $$$ on the WRONG present for someone. Wrong size hiking boots, wrong fit backpack, wrong shape sleeping bag… As any adventurer will tell you, gear is a personal choice.
So give the adventurer in your life the gift of convenience: buy them an REI Co-op gift card! REI is The Broke Backpacker's retailer of choice for ALL things outdoors, and an REI gift card is the perfect present you can buy from them. And then you won't have to keep the receipt. 😉
Buy on REI!
Patagonia Nano Puff Hoody Versus The Rest
It wouldn't be a proper Nano Puff hoody review without looking at alternatives.
Patagonia's Nano Puff jacket is a solid performer and one of the best jackets in its class. Its main, direct competitors are The North Face ThermoBall Eco and the Arc'teryx Atom LT Hoody. To be honest, they are all good jackets and any of them is a good choice.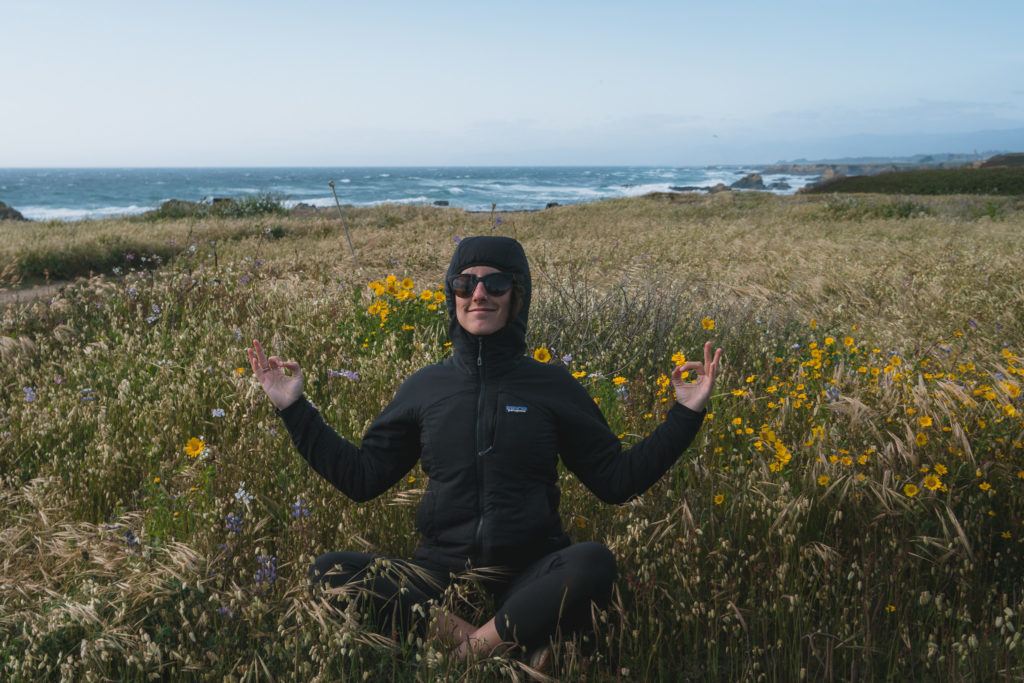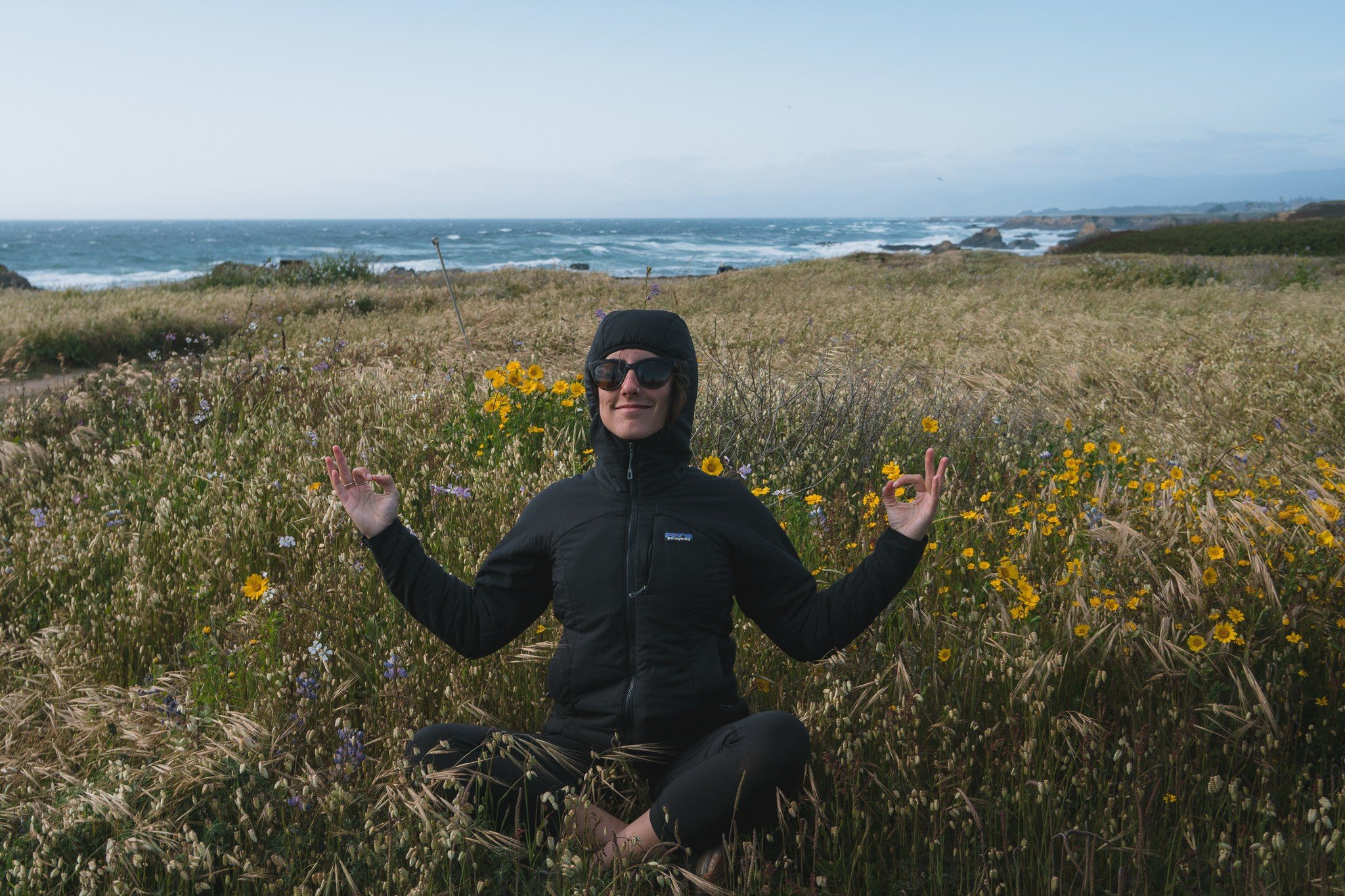 Personally, though, I would avoid the North Face ThermoBall because of the extra weight. If you want to save weight again, then the Arc'teryx is the lightest of the bunch. However, it does cost more and doesn't look quite as pretty (that's subjective of course).
Beyond this, you could get a cheaper REI own brand down jacket if you are on a tight budget. That being said, you do get what you pay for and they really are not in the same league. Still, having a super cheap outer layer is a great addition to any backpacking kit as long as you combine it with a decent rain shell.
Note that Patagonia does make a few variations on the Nano Puff, namely the Micro Puff and the Macro Puff. Both of these are more suited to fine conditions and don't offer quite the same warmth in cold weather.

Our GREATEST Travel Secrets…
Pop your email here & get the original Broke Backpacker Bible for FREE.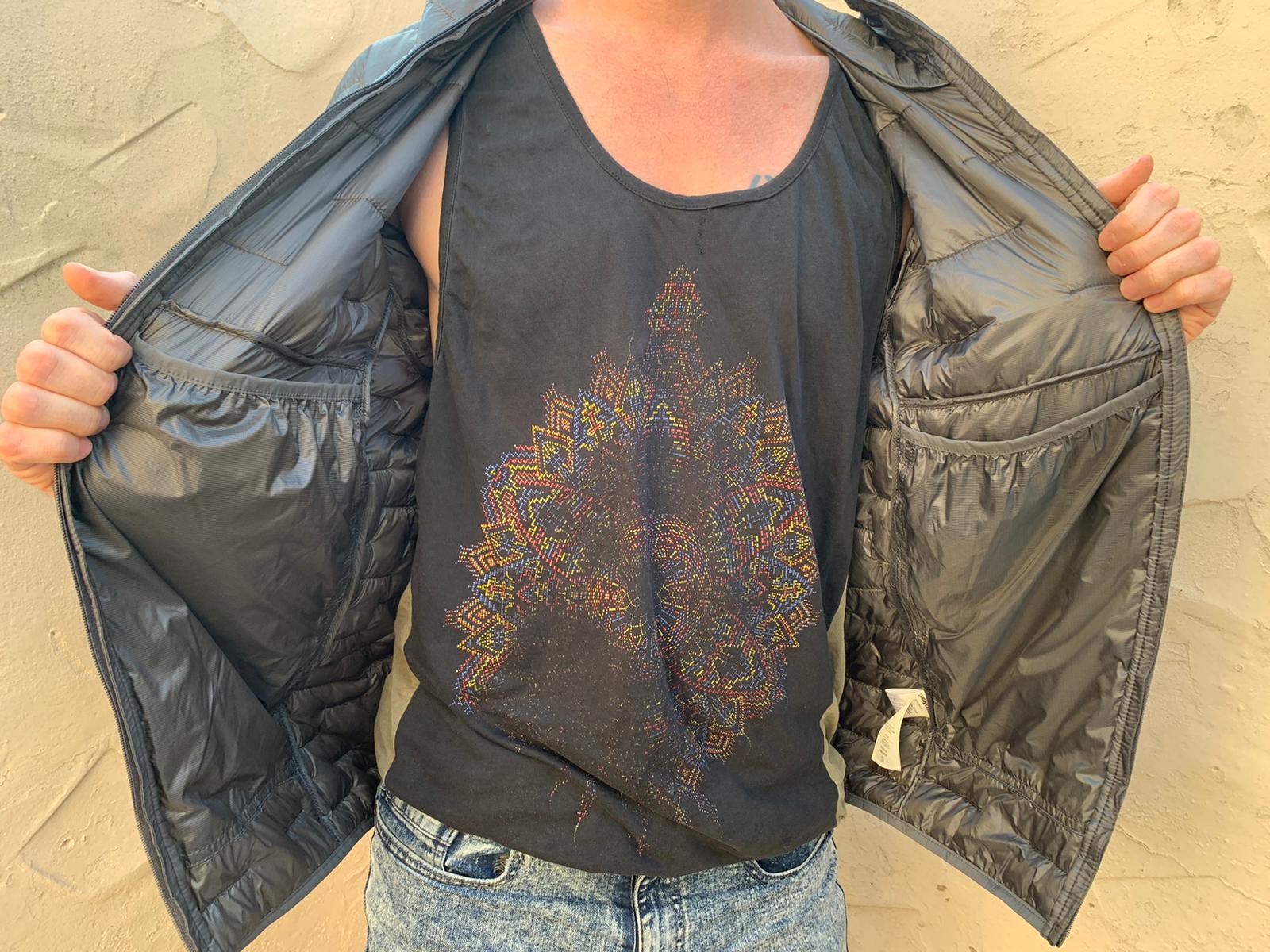 So there we are at the end of our Patagonia jacket review. By now our Patagonia Nano Puff Hoody review should hopefully have given you the full low down on whether or not this is the jacket for you. If you do get it, then good on you, I hope it brings you many years of happy wear.
As always, we love to know what you good people think of our content so if this Patagonia Nano Puff Hoody Review was helpful, let us know in the comments below. If it wasn't helpful then likewise, let us know why!
---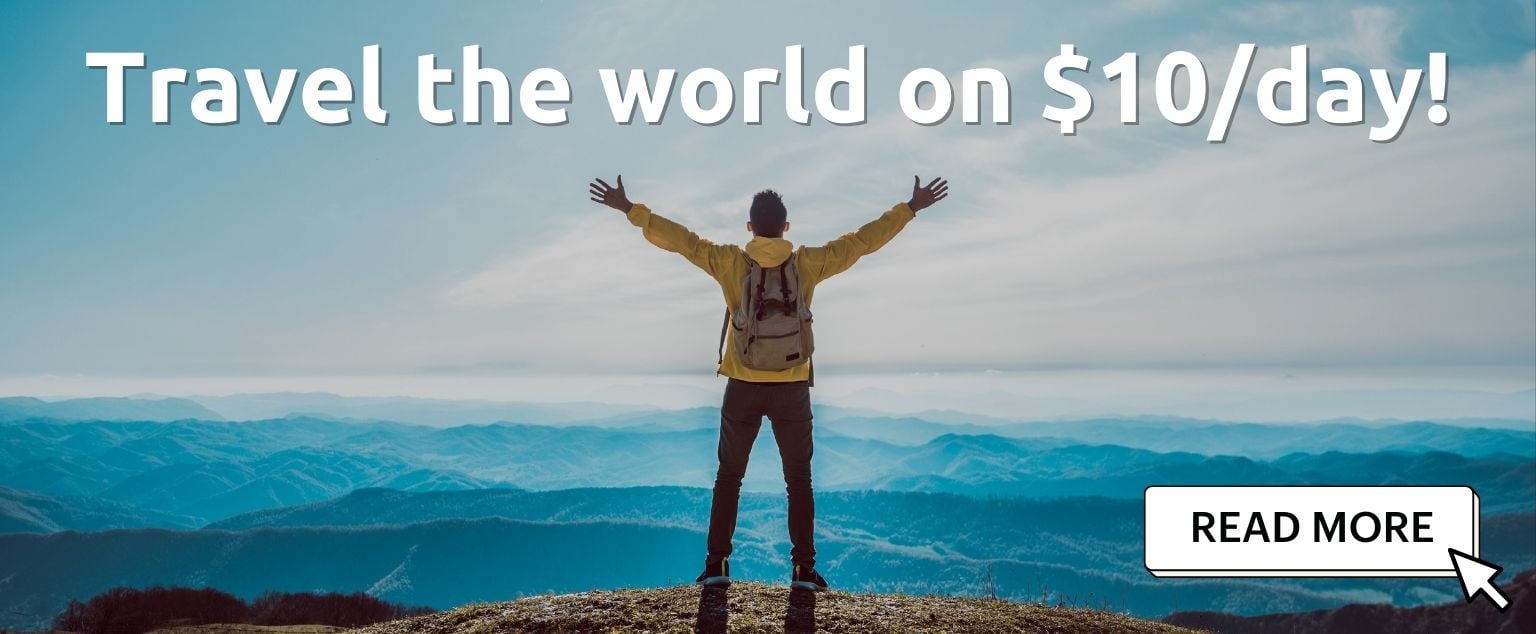 And for transparency's sake, please know that some of the links in our content are affiliate links. That means that if you book your accommodation, buy your gear, or sort your insurance through our link, we earn a small commission (at no extra cost to you). That said, we only link to the gear we trust and never recommend services we don't believe are up to scratch. Again, thank you!