Growing up in the North of England, life has taught me never to leave home without a rain jacket even if you're just popping out to the store. When you go traveling, camping or hiking,  a good rain jacket is vitally important and should not be neglected.
The market for rain jackets is big and varied with options to suit all styles, sizes, needs and budgets.  Finding the best option to fit both your own needs and your price range can be a real challenge.
In this post, we are going to take a close look at the Arc'teryx Beta AR  Womens Jacket. If you are reading this, you are probably wondering what  this jacket is all about and crucially, whether it is worth the hefty price tag.
Note that I personally tried and own, the MENS' version. However, the spec for the women's model is more or less identical save for the sizing and weight.
The Canadian outdoor gear company Arc'teryx are famous throughout the world for two things: (1) making some of the best travel and rain jackets ever created for hikers & backpackers and (2) charging accordingly high prices.
Arc'teryx gear just does NOT come cheap and the Beta AR is amongst the most expensive items in their range. It is certainly the most expensive item of clothing I have ever bought.
This in-depth Arc'teryx Beta AR review will explore every inch of this truly radical rain jacket. I examine the Arc'teryx Beta AR design and features, specs, price, weather protection and best use. More importantly, I will help you to decide for yourself whether it is worth the very hefty price tag.
Think this Arc'teryx women's jacket might we for you, well then, let's begin.
Quick Answer: Arc'teryx Beta AR Review: Complete Jacket Breakdown
Here are some of the big questions/important topics that we will tackle in this Arc'teryx Beta AR Review
Arc'teryx Beta AR design features
How much does the Arc'teryx Beta AR jacket cost?
What makes the Arc'teryx Beta AR waterproof?
About the Arc'teryx Beta AR ventilation and breathability
How much does the Arc'teryx Beta AR weigh?
What are the best uses for the Arc'teryx Beta AR jacket?
Winter is coming… WARM UP!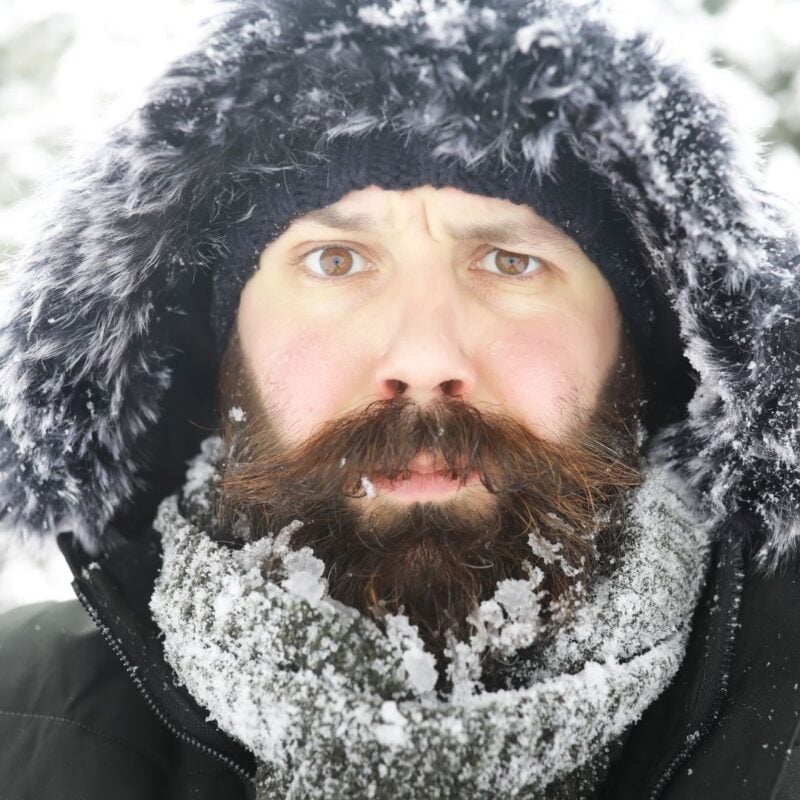 Get up to 50% OFF when shopping gear for the winter on REI.
Warm up for the holidays and SAVE on outdoor gifts all the way through Dec 18!
View on REI
Arc'teryx Beta AR Features and Specs
The Arc'teryx Beta AR jacket melds top-of-the-line material use with cutting-edge design flair.
Firstly, it features an anatomical shape for an excellent, comfortable fit where other (lesser) rain jackets can seem flowy or even constrictive. The Arc'teryx Beta AR fits great and was built with outdoor activities in mind. It looks good, and it feels good.
Articulated patterning in the elbows and the no-lift gusseted underarms allow for unrestricted mobility – basically, you can easily lift up your arms when wearing this jacket which comes in kinda useful. It's one of the features that make the Arcteryx Beta AR women's jacket great for things like climbing or mountaineering.
The Arc'teryx Beta AR brimmed hood is also helmet compatible. This is very useful if you are into snowsports, mountaineering or if you are a roman centurion.
There are elastic drawcords seemingly everywhere. This is a great feature in a bad storm as it allows you to really "lock down" the jacket in places vulnerable to water penetration. The drawcords are most useful around the waist and the hood.
Note that the pockets on this jacket are a bit higher up than you might be used to. If you rest your hands in your pockets, this can feel weird and does take some getting used to. It was made this way in order to be worn with a harness if you go mountaineering or canyoning.
How Much does the Arc'teryx Beta AR cost?
This is indeed a lot of money to pay for a rain jacket. For such a hefty price tag you may well be wondering whether the jacket is imbued with some kind of magical powers or at least encrusted with diamonds.
But, I did pay for my own jacket with my own hard-earned cash. And what's more, I would buy it and pay for it all over again if I lost it. That's right, I think this Arc'teryx Beta AR women's jacket is worth the dosh!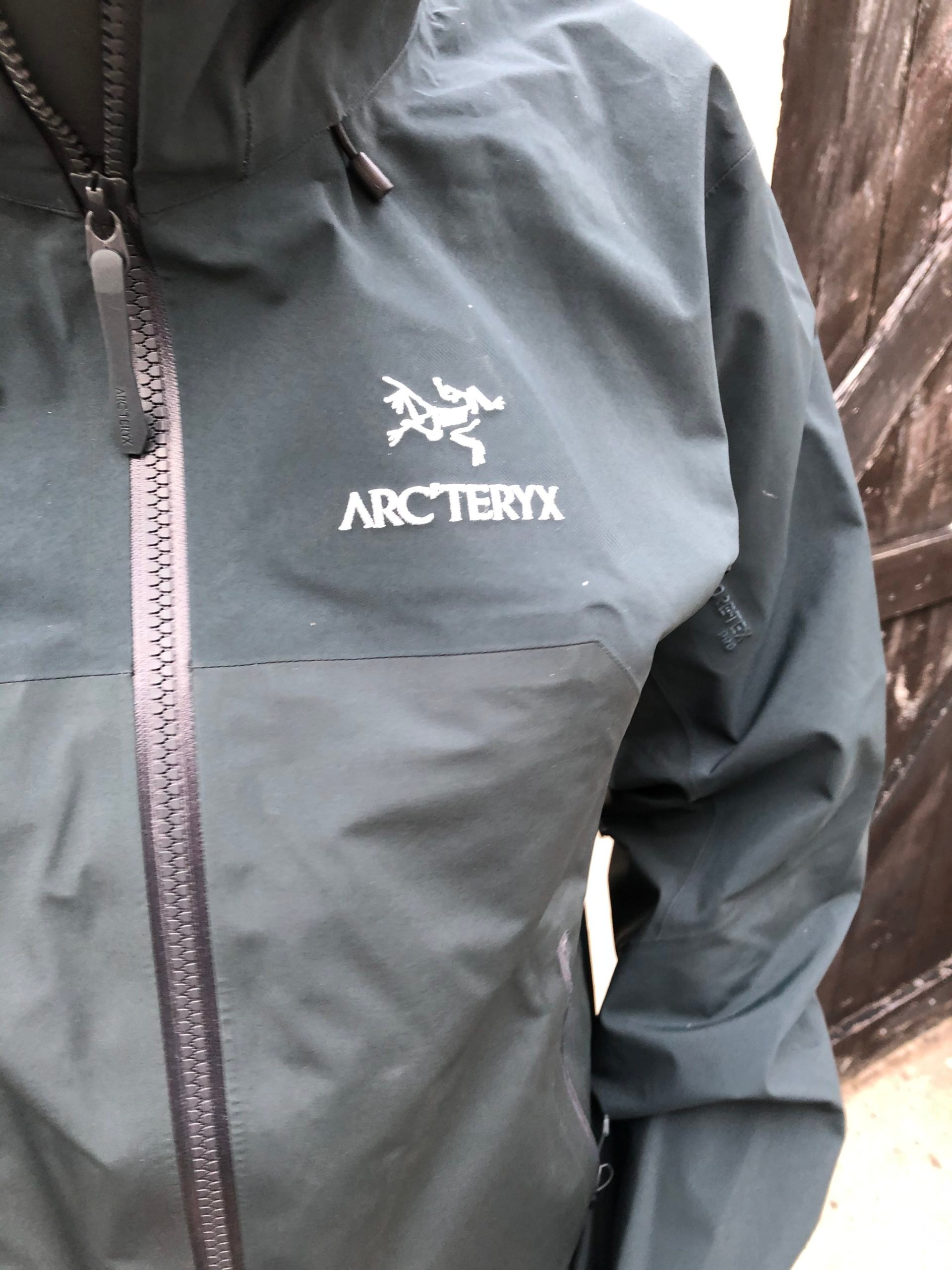 Basically, whilst this women's Arcteryx jacket is expensive, there's good reason. If you can spare the money, then this is a solid investment. It is a high quality piece of gear that is frankly a whole lot better than all of its competitors.
Like most things in life, and especially when dealing with outdoor gear, you get what you pay for and iIf you buy cheap, you buy twice, or maybe thrice. So look at an Arc'teryx jacket as an investment that will last you for years to come.
Seriously now, if you spend $200 on a subpar, inferior rain jacket it will probably need to be replaced within a couple of years. In fact, I once cheaped out on a Berghaus Jacket and found it to be altogether unusable – whilst it was nicely waterproof, it was way too clammy and hot and I was drenched with sweat every time i wore it. I ended up very promptly selling it on ebay and putting the cash towards the Beta AR instead.
Beat The Banker – How to find the Arc'teryx Beta AR Sale Price
You can save a few bucks when shopping for the Arcteryx Beta AR women's jacket if you are willing to be canny and a bit patient.
First up, regularly make sure you monitor the REI website to s when they are having a sale. Sometimes for inexplicable reasons Arc'teryx stuff, like the Beta AR mysteriously goes on sale. Sometimes upwards of 25% off. When you get your annual membership dividend use it on a big purchase like picking up a Beta AR.
We do NOT recommend buying one from peer to peer marketplaces such as eBay as there is zero control over the sale of counterfeit goods. Furthermore, you will lose access to any guarantee in the unlikely effect that something goes wrong with the jacket.
Be sure to click on the buttons below to check the best prices now – you may be in for a sweet surprise!
The best present of all… is CONVENIENCE!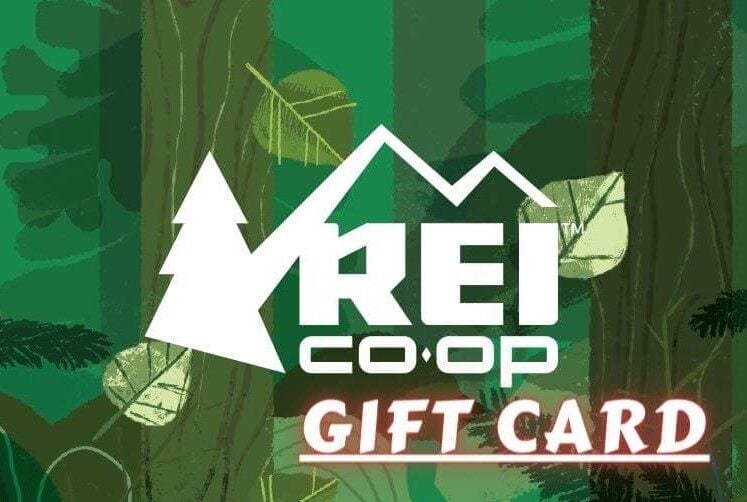 Now, you could spend a fat chunk of $$$ on the WRONG present for someone. Wrong size hiking boots, wrong fit backpack, wrong shape sleeping bag… As any adventurer will tell you, gear is a personal choice.
So give the adventurer in your life the gift of convenience: buy them an REI Co-op gift card! REI is The Broke Backpacker's retailer of choice for ALL things outdoors, and an REI gift card is the perfect present you can buy from them. And then you won't have to keep the receipt. 😉
Buy on REI!
Arc'teryx Beta AR Jacket vs the Weather
The Arc'teryx Beta AR was designed and built for the purpose of keeping you dry in god-awful weather circumstances. That said, it is perhaps not warm enough to be a classified amongst the best winter jackets we had tried.
The design has worked and I can confirm that the Arc'teryx Beta AR is the most genuinely waterproof hiking jacket I have ever come across. Basically, I mean it does what it is supposed to do and keeps the water out in REAL life settings.
It features a Gore-Tex Pro Shell three-layer laminate waterproof fabric. It is snow-shedding, windproof, breathable, lightweight, and durable. 
For my complete guide to the best travel jackets in 2018 click here.
The taped seams (like a tent) add even more weather-proofness; durable water-repellent finish helps bead water from the fabric surface. When it rains you can see the waterproofing in action and literally watch as the water beads roll off the jacket.
All of the zippers are watertight too so you can store your phone or wallet inside the pockets with confidence. It's one of the features of this Arcteryx women's jacket I appreciate the most.
I have had serious issues over the years with jackets letting rain in – including some made by high end, reputable brands. The Arc'teryx Beta AR will however reaffirm your faith in proper rain protection performance.
Arc'teryx Beta AR Jacket Ventilation and Breathability
Often Rain Jackets keep us dry on the outside only to have us drenched with sweat on the inside. Yeah, they can often lack breathability as they are designed to regulate moisture. Ideally, you want wind and rain to stay but excessive body heat to escape.
Whilst most lightweight rain jackets are notorious for the clammy, sticky, moist feeling that occurs inside of the jacket this Beta AR jacket women's bucks this trend. This is largely owing to pit zips (zips located in the armpit of the jacket) which can be opened to allow for ventilation.
If ever I am walking in light rain and it isn't too cold, I will unzip these pit zips. They are very handy in circumstances of physical activity to combat becoming too hot and stifled.
Remember, the pit zip zippers are watertight as well. Don't forget to close them when it really starts pissing it down!
Also the sinch Velcro straps on the cuffs along you to roll up the sleeves and keep them in place using the Velcro straps.
Quick Answer: 1 lb. 0.2 oz
The Arc'teryx Beta AR jacket is one of the best hiking-inspired rain jackets on the market in terms of weight. It certainly isn't the lightest option out there, but in terms of weight-to-performance ratio, it can't be beaten.
With the beta series, Arc'teryx has found a way to build quality, durable, functional jackets using high-spec lightweight materials.
Weighing only 1 lb. 0.2 oz (0.45g) the Beta AR will hardly even be noticed sitting in the depths of your backpack. It can be whipped out when the weather turns and returned to rest when it is dry.
Because it's so light and packable, the Beta AR makes for a great everyday rain jacket as well as an excellent shell for skiing or snowboarding. This jacket certainly will never weigh you down or feel bulky — even if you're just carrying a day bag. I personally bring mine to town when I go food shopping and get it out of my bag only when it rains (which it does quite a lot here in Liverpool).
Arc'teryx Beta AR Jacket Best Uses and Applications
In my opinion, the Arc'teryx Beta AR jacket is the best rain jacket on the market to take traveling, hiking, or on outdoor adventures in cool, wet climes like Europe or the Northern US. It is also useful for hotter climes where rain can occur – think a backpacking trip to India or South East Asia during monsoon.
Furthermore, the Arc'teryx Beta AR is the perfect rain jacket/ waterproof layer for hiking, skiing, snowboarding, or mountaineering. Just remember to bring some warm underlayers, as the jacket on its own will not keep you sufficiently warm.

Our GREATEST Travel Secrets…
Pop your email here & get the original Broke Backpacker Bible for FREE.
Final Thoughts on the Arc'teryx Beta AR jacket – women's.
There you have it amigos: My Arc'teryx Beta AR review has come to an end.
By this point, you should have a fair idea of whether this jacket is for you. It is unmatched and the best jacket of this kind that we have tried. Whilst not cheap, the price is justified for what is one of the top Arcteryx women's jackets on the market.
If this is not the jacket for you, then why not check out some of our other travel jacket content?
See you on the road guys.
What do you think? Is the women's Beta AR jacket for you?
---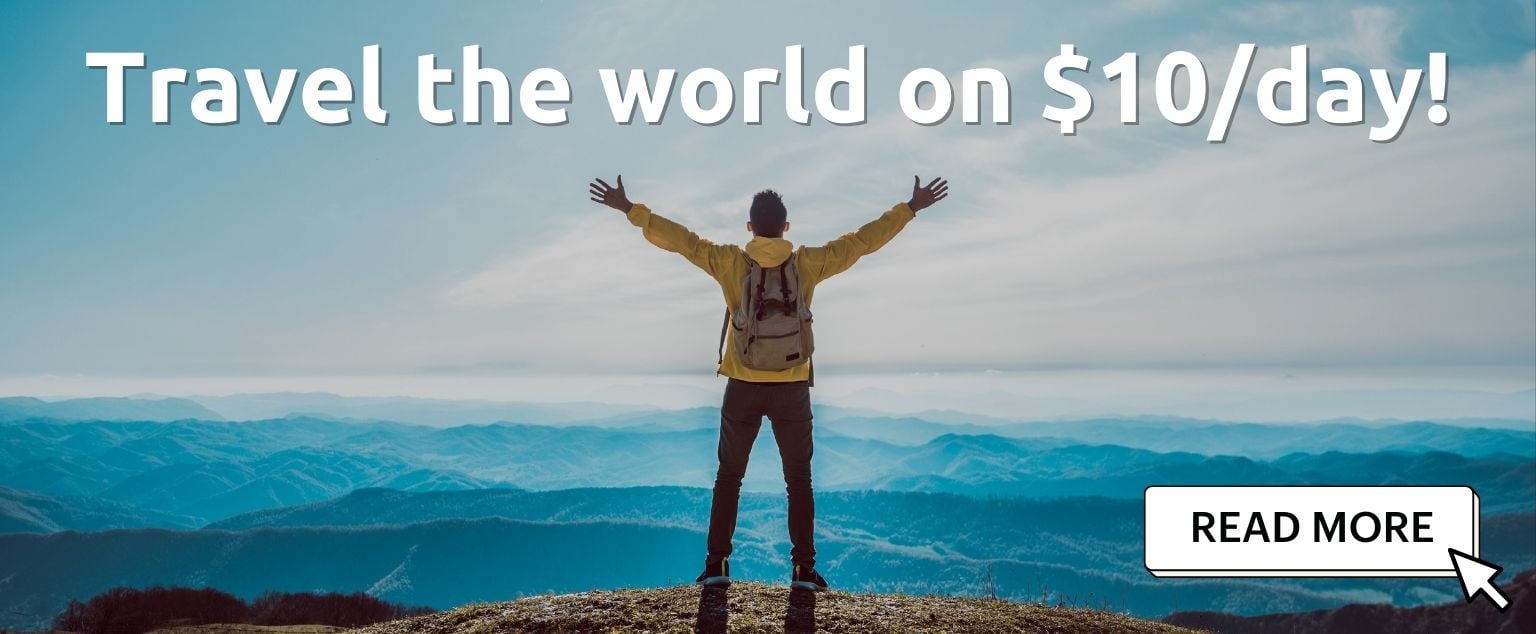 And for transparency's sake, please know that some of the links in our content are affiliate links. That means that if you book your accommodation, buy your gear, or sort your insurance through our link, we earn a small commission (at no extra cost to you). That said, we only link to the gear we trust and never recommend services we don't believe are up to scratch. Again, thank you!