Over the course of my traveling career, rain jackets have come and gone in my life like lovers. With those ex-jackets I had positive experiences and very negative experiences; I just never fully experienced a "wow" moment with a rain jacket.
All of that changed once I picked up an Arc'teryx Beta AR jacket.
For an adventurer seeking the best waterproof rain jacket, getting to know your Arc'teryx Beta AR jacket is like getting to know your soul mate.
You will limit your chances to experience a wet torso again, no matter how epic the downpour may be.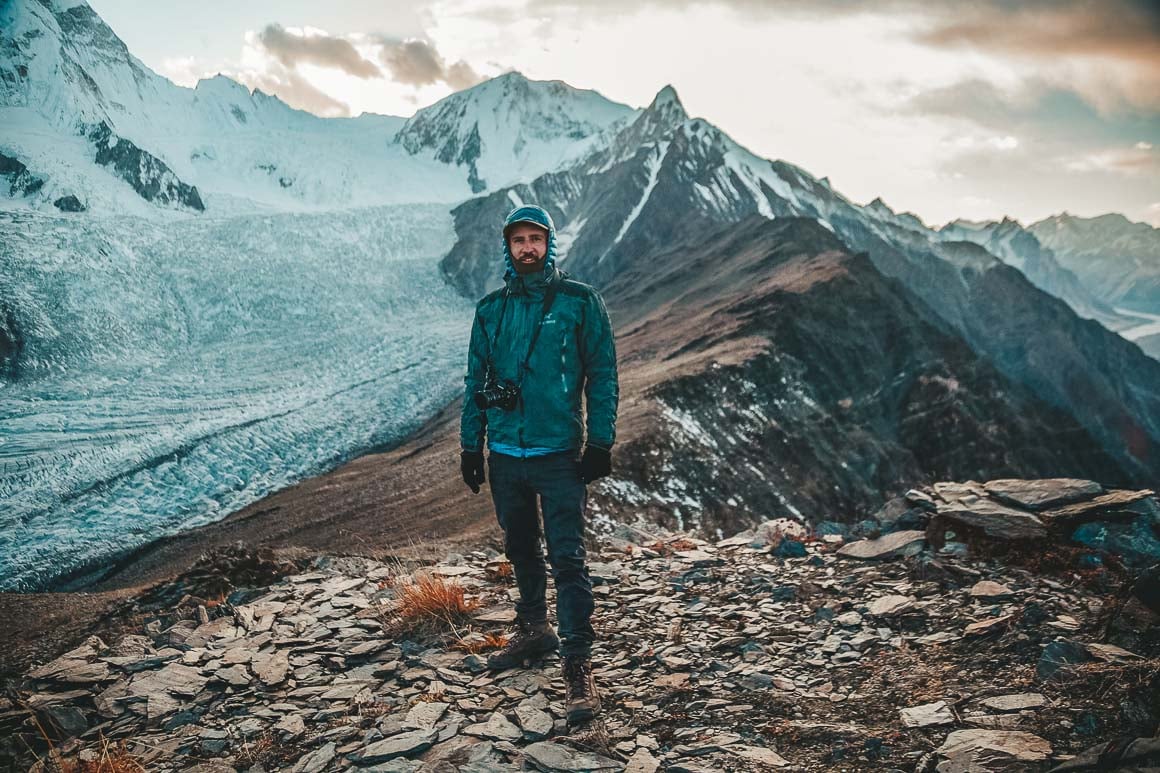 The Canadian company Arc'teryx is famous throughout the outdoor gear world for two things: making some of the best travel and rain jackets every created for backpackers, and having shockingly high-prices. Well, they are one of the best jacket brands out there!
Love their quality and hate their high pricing — the fact remains that Arc'teryx is currently making the best rain jacket to take traveling on the market: the Arc'teryx Beta AR jacket.
This in-depth Arc'teryx Beta AR review will explore every inch of this truly radical rain jacket. I examine the Arc'teryx Beta AR design and features, specs, price, weather protection and best use, competitor comparison, and much more.
Now let's take a journey into getting to know the best rain jacket in history…
Quick Answer: Arc'teryx Beta AR Review: Complete Jacket Breakdown
Here are some of the big questions/important topics I tackle in this Arc'teryx Beta AR Review
Arc'teryx Beta AR design features
How much does the Arc'teryx Beta AR jacket cost?
What makes the Arc'teryx Beta AR waterproof?
Arc'teryx Beta AR ventilation and breathability
How much does the Arc'teryx Beta AR weigh?
What are the best uses for the Arc'teryx Beta AR jacket?
What is the Arc'teryx Beta AR jacket's closest competition?
Why do I need the best rain jacket?
Ladies & Gents, It's Time to Step Your GEAR Game Up. 😉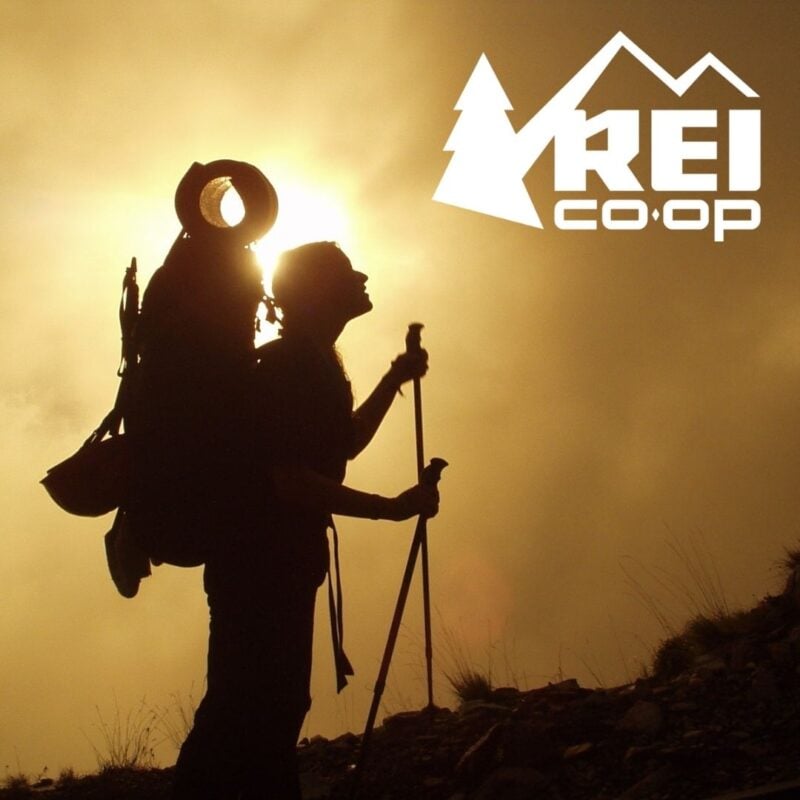 REI is one of America's biggest and most-loved outdoor gear retailers.
Now, for just $30, get a lifetime membership that entitles you to 10% OFF on most items, access to their trade-in scheme and discount rentals.
Join REI Today!
Arc'teryx Beta AR Features and Specs
The Arc'teryx Beta AR jacket is the product of design genius and top-of-the-line material use. It's one of the top travel anoraks on the market and for good reason.
First, it features an anatomical shape for an excellent, comfortable fit. Other rain jackets can seem flowy or even constrictive. The Arc'teryx Beta AR fits great and was built with outdoor activities in mind.
Articulated patterning in the elbows and the no-lift gusseted underarms allow for unrestricted mobility.
The Arc'teryx Beta AR hood also sets it apart from other rain jackets. The brimmed hood is helmet compatible. This is very useful if you are into snowsports, mountaineering, or any other activity where you need both a helmet for protection and a hood to keep you dry.
In a really bad storm, there are elastic drawcords seemingly everywhere. This allows you to really "lock down" the jacket in places vulnerable to water penetration. The drawcords are most useful around the waist and the hood.
Then there are the pockets! I am personally a big fan of pockets. Truth be told, the Arc'teryx Beta AR pocket design requires a little getting use to. Basically, the two high-value pockets on the front of the jacket are set at a much higher angle than the average rain/down jacket.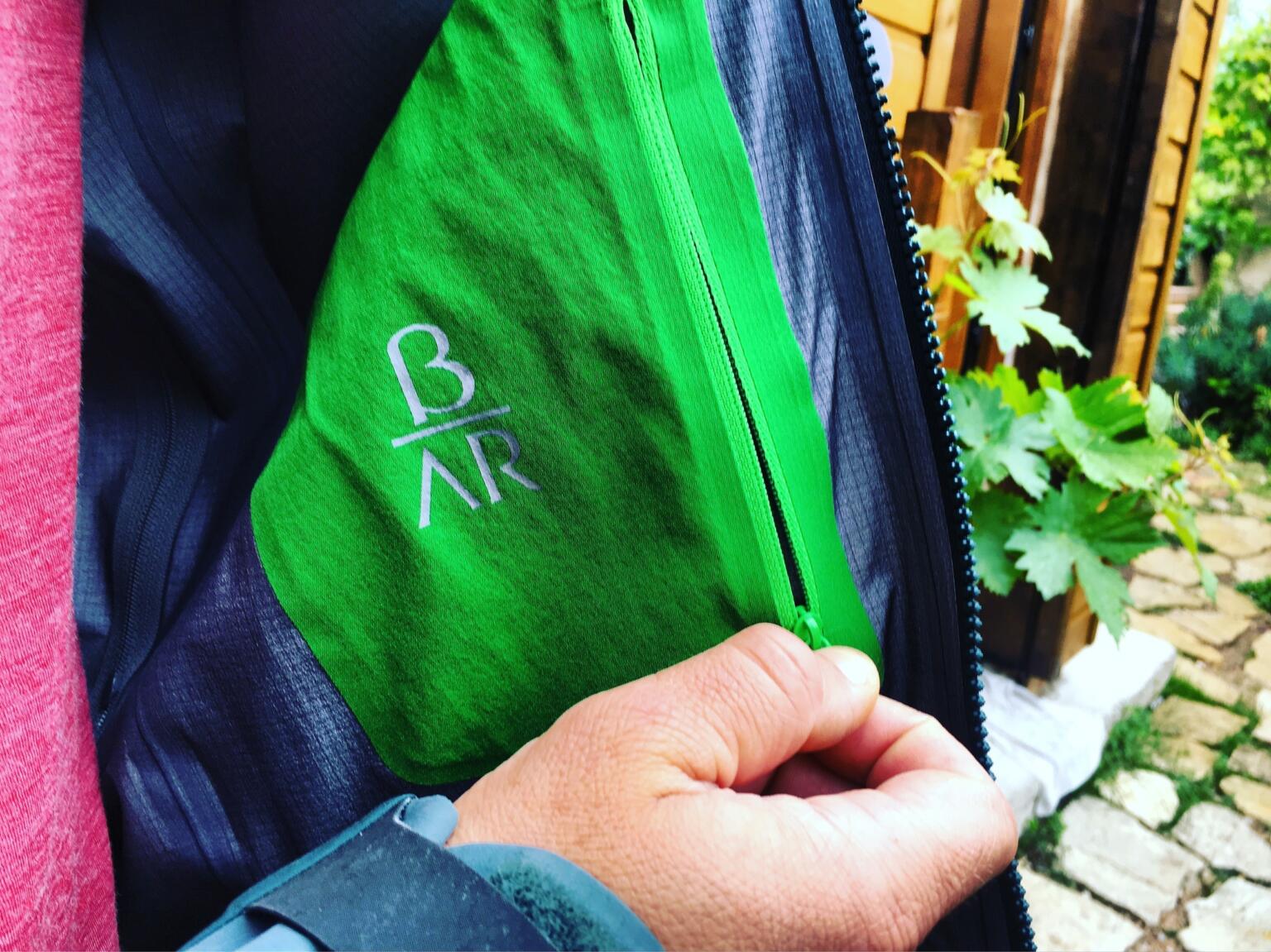 It does feel a bit unnatural to rest your hands above the start of the ribcage instead of around the belly. The folks at Arc'teryx designed the pockets this way so that one still has access whilst wearing a harness.
The good news is these pockets feature water-tight zippers so you can be sure, anything you keep in there will stay bone-dry. There is also a very useful internal zipping chest pocket set inside the jacket.
How Much does the Arc'teryx Beta AR cost?
Now let us be clear. $575 is an INSANE amount of money to pay for a rain jacket. When I first learned the price tag of the Arc'teryx Beta AR jacket, I thought "Yeah are the insides lined with gold or what? What the hell?"
I'll be honest with you. Arc'teryx did not give me a free jacket to write this review. Nor did they sponsor me in any way.
I paid for my own jacket with my own hard-earned cash.
I don't know why Arc'teryx prices their jackets so high. Well, I guess because they can. When you are an industry leader, you set the bar I suppose.
It took me many years of planning and budgeting, but once I finally got my hands on an Arc'teryx Beta AR jacket, it was like my outdoor gear dreams came true.
NOTHING compares to the quality, performance, fit, etc, of this rain jacket.
Like most things in life, and especially when dealing with outdoor gear, you get what you pay for.
Think of it this way: if you spend $200 on a subpar, inferior rain jacket it will need to be replaced within a couple of years.
After ten years, you will have spent $600 or more on a series of mediocre jackets that never really kept you truly dry in the first-place. Food for thought anyway.
It clearly makes more sense to invest in Arc'teryx quality the first time around. Thus, making you extremely happy and content with your purchase from day one.
Check out the women's Arc'teryx Beta AR jacket here. Same exact jacket, in ladies' sizes.
How to find the Arc'teryx Beta AR Sale Price
Here is my advice when looking to buy an Arc'teryx Beta AR jacket: to avoid paying full price there are some tricks.
Monitor the REI website. See when they are having a sale. Sometimes for inexplicable reasons Arc'teryx stuff, like the Beta AR mysteriously goes on sale. Sometimes upwards of 25% off. When you get your annual membership dividend use it on a big purchase like picking up a Beta AR.
I personally combined a dividend I had been saving with a sale and was able to score my Arc'teryx Beta AR jacket for a little under $300. That is a huge freaking savings.
If you are in a hurry, you might have to pay full price if you want to experience the Arc'teryx Beta AR jacket's luxury. That's ok too, and sometimes necessary.
Don't not get the jacket when you need it for a trip because the sale gods have not blessed you on that particular occasion. Bite the bullet and stay dry. That is what I recommend anyway…
Arc'teryx Beta AR Jacket vs the Weather
The Arc'teryx Beta AR was dreamed up, designed, and constructed for the sole purpose of keep you dry in truly god-awful weather circumstances.
Simply put, the Arc'teryx Beta AR is the most actually waterproof hiking jacket I have ever come across.
It features a Gore-Tex Pro Shell three-layer laminate waterproof fabric. It is snow-shedding, windproof, breathable, lightweight, and durable. Whenever Gore-Tex is involved you can be quite certain that water ain't getting in there.
For my complete guide to the best travel jackets in 2018 click here.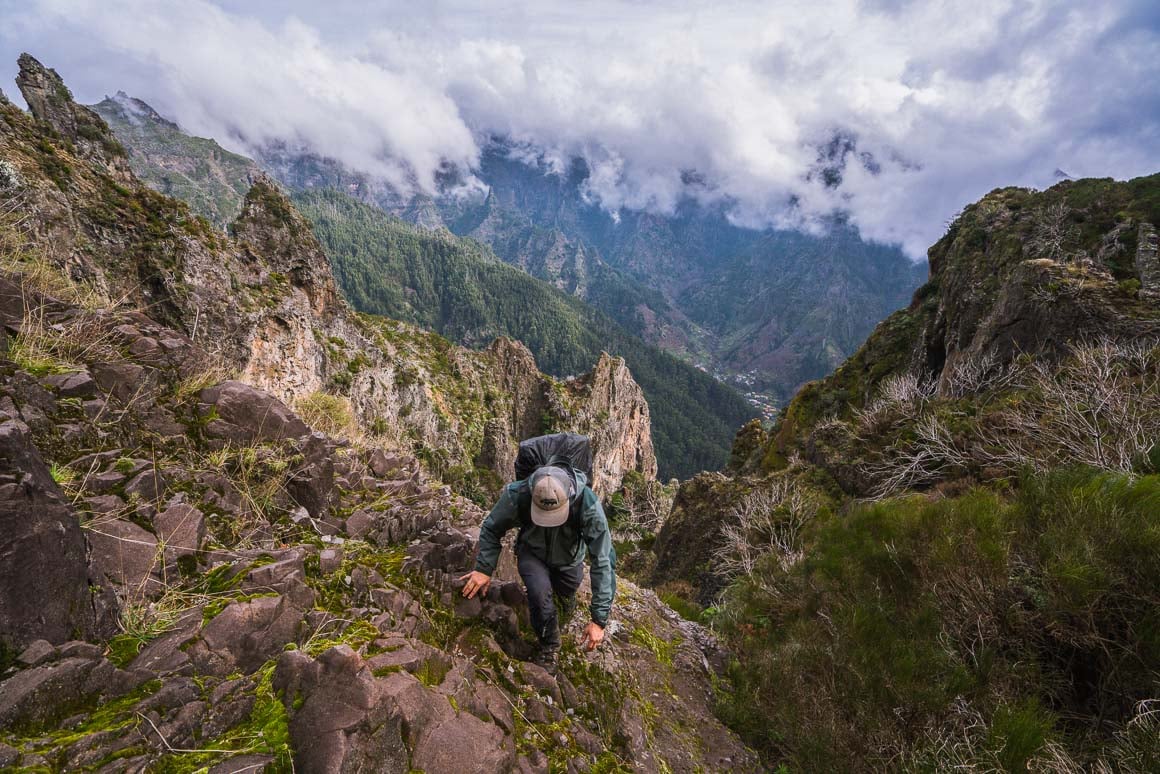 The taped seams (like a tent) add even more weather-proofness; durable water repellent finish helps bead water from the fabric surface. You can literally watch as the water beads roll off the jacket, giving you the strange feeling of contentment that you are beating nature at its own game.
As I said before, all of the zippers are watertight. You can store your phone or wallet inside with confidence.
All of these factors combine to make the Arc'teryx Beta AR the best rain jacket money can buy.
Maybe you're like me and you have experienced other rain jackets that claim to be totally waterproof. Then you learn they clearly are not.
The Arc'teryx Beta AR will redefine your faith in proper rain protection performance.
When coupled with a good down jacket, you are armed with the excellent double-punch of warmth, comfort, and weather protection.
The best present of all… is CONVENIENCE!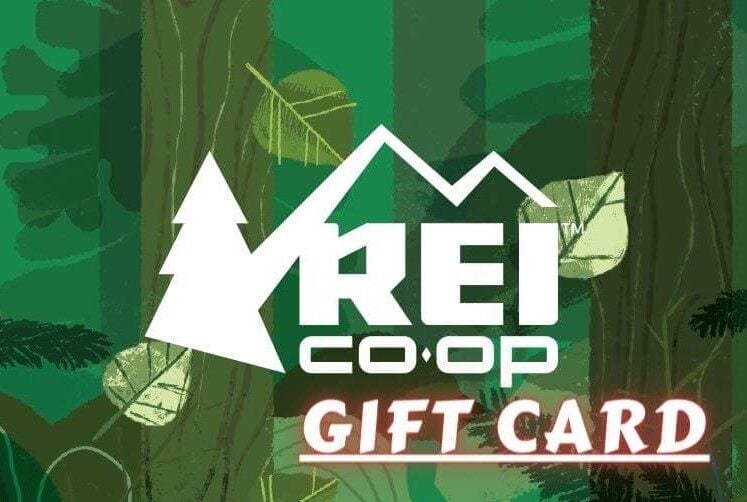 Now, you could spend a fat chunk of $$$ on the WRONG present for someone. Wrong size hiking boots, wrong fit backpack, wrong shape sleeping bag… As any adventurer will tell you, gear is a personal choice.
So give the adventurer in your life the gift of convenience: buy them an REI Co-op gift card! REI is The Broke Backpacker's retailer of choice for ALL things outdoors, and an REI gift card is the perfect present you can buy from them. And then you won't have to keep the receipt. 😉
Buy on REI!
Arc'teryx Beta AR Jacket Ventilation and Breathability
Rain Jackets can lack breathability because on one hand they were designed to regulate moisture. Ideally, you want wind and rain to stay out whilst allowing for excessive body heat to escape. Arc'teryx Beta AR is great for keeping the heat. In fact, you can check the temperature ratings of insulated jackets to see how Beta AR compares to the rest.
Most lightweight rain jackets are notorious for the clammy, sticky, moist feeling that occurs inside of the jacket. Fear not! With the Beta AR those slippery interior jacket days are over…
Odds are that if you are in the middle of experiencing a storm, you will want your jacket zipped up all the way. You might not want ventilation.
In the case that you do the Arc'teryx Beta AR has a solution for that.
The jacket features pit zips (located in the armpit of the jacket) which can be opened to allow for ventilation.
If ever I am walking in light rain and it isn't too cold, I will unzip these pit zips. They are handy in circumstances of physical activity to combat becoming too hot and stifled.
Remember, the pit zip zippers are watertight as well. Don't forget to close them when it really starts pissing down!
Also the sinch Velcro straps on the cuffs along you to roll up the sleeves and keep them in place using the Velcro straps.
How Much Does the Arc'teryx Beta AR Weigh?
Quick Answer: 1 lb. 0.2 oz
The Arc'teryx Beta AR jacket is one of the best hiking inspired rain jackets on the market in terms of weight.
It certainly isn't the lightest option out there, but in terms of weight-to-performance ratio, it can't be beaten.
The difference is that Arc'teryx has found a way to build quality, durable, functional jackets, using quality lightweight materials.
At only 1 lb. 0.2 oz the Beta AR is hardly noticed in the depths of your backpack. It can be whipped out when the weather turns and returned to rest when it is dry.
If you plan on tackling a long-distance hike or just a few overnighters, the Arc'teryx Beta AR is the best rain jacket you can pack along for the ride.
The Beta AR makes for a great everyday rain jacket as well as an excellent shell for skiing or snowboarding. This jacket certainly will never weigh you down or feel bulky — even if you're just carrying a day bag.
One thing is for sure: It's a great feeling to pack a rain jacket you have full confidence in without racking up too much extra weight. This sentiment is applicable to all travel scenarios and adventures.
Arc'teryx Beta AR Jacket Best Uses and Applications
In my opinion, the Arcteryx Beta AR jacket is the best rain jacket on the market to take traveling, hiking, or on outdoor adventures. Period.
In basic non-poetic crude terms it is very f****** versatile.
The Arc'teryx Beta AR is the perfect rain jacket/waterproof layer for hiking, skiing, snowboarding, mountaineering, city life, and traveling.
If truth be told, Arc'teryx does make other jackets like the Arc'teryx Beta SL Hybrid ($299) that still have great general performance, though does not pack the same professional punch that the Beta AR does.
To be clear the Arcteryx Beta AR is a jacket built for serious adventurers and athletes. That does not at all mean that it's only for mountaineers and ice climbers, it was just built on a level intended for use by professionals and its quality and performance reflect that.
The 'AR' literally stands for All Round, and this hardshell jacket stands true to its name. This jacket won't feel as cozy as your favorite sweatshirt might, but for its intended use as an outer shell layer to protect you from the elements, I'm confident you won't mind too much.
Arc'teryx Beta AR Jacket vs The World: Competitor Comparison
In the world of hiking/travel rain jackets there are many other actors in the arena. Everyone always loves the classic Patagonia vs Arc'teryx battle, or Arc'teryx vs anyone for that matter, so I selected a few other jackets that I have either personal experience with or have researched thoroughly.
Honestly, it is a little difficult to compare other rain jackets to the men's Beta AR jacket because the reality is that Arc'teryx jackets stand in a class of their own.
It is not just my bias to assume that Arc'teryx jackets are better generally than most lightweight rain jackets on the market. Some would argue (myself included) it is just fact.
That said here are a few other quality rain jacket choices…
The "Competition"
Pros: Lightweight, great fit, decent weather protection.
Cons: Expensive for what you get. Not totally waterproof. Poor Ventiliation.
Pros: Cheaper than the Patagonia Torrentshell. Basic, entry-level rain jacket performance. Good fit and construction despite being cheap. Great for every day use.
Cons: Not totally waterproof. Not as durable as other jackets. Clammy inside after prolonged use.
Pros: Great jacket value for the price. Tougher and better performing than the Marmot Precip. Gore Tex. Comfortable.
Cons: Heavy. No stuff sack for storage. Hot in warm weather.
Pros: Offers Arc'teryx quality weather protection in a lightweight package. Waterproof and Windproof. Durable.
Cons: More expensive that the previous two choices. Does not offer the same level of professional performance as the Beta AR.
Rain Jacket Competitor Comparison Table

Our GREATEST Travel Secrets…
Pop your email here & get the original Broke Backpacker Bible for FREE.
Final Thoughts on the Arc'teryx Beta AR Jacket
There you have it amigos: My Arc'teryx Beta AR review has come to an end.
My hope is that you are able to take away valuable information from this review so that you make make an informed purchase in the future. Investing in quality rain gear is an important decision!
My philosophy is you need the write tool for the job, and if your job (or part time job) is adventure, the Arc'teryx Beta AR is the perfect tool for you.
I understand that the Arc'teryx Beta AR might be cost-prohibitive for many backpackers. For many years I was in the same position. If you can find a way to swing it you will likely NEVER be disappointed.
At least you can take comfort in knowing that if you go with a Beta AR jacket, you will certainly be buying the ABSOLUTE best in class when it comes to hiking rain shells.
Stay dry my friends…
What are your thoughts? Did this heart-felt, honest review of the Arc'teryx Beta AR jacket help you? Have the rain jacket stars aligned for you?
What is our final score for the Arc'teryx Beta AR Jacket? We give it a rating of 4.5 out 5 stars!

Anything I didn't answer? Let me know in the comments below – thanks guys!
---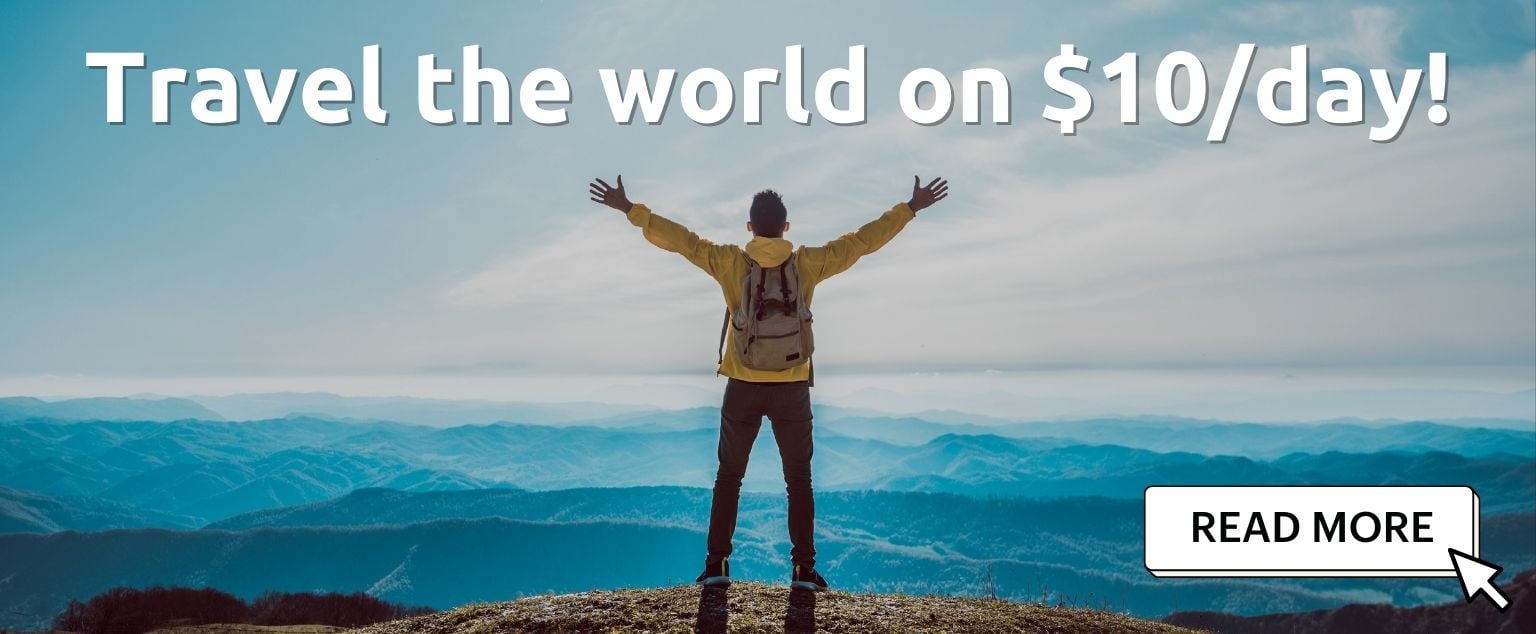 And for transparency's sake, please know that some of the links in our content are affiliate links. That means that if you book your accommodation, buy your gear, or sort your insurance through our link, we earn a small commission (at no extra cost to you). That said, we only link to the gear we trust and never recommend services we don't believe are up to scratch. Again, thank you!