Advertised as a super stylish, cosy and lightweight jacket all whilst being sustainable to boot, the Better Sweater Fleece Jacket has big shoes to fill when it comes to ticking all these boxes!
A fleece one of those jackets that can cover many bases in your quest for exploring the great outdoors. It's perfect for chilly spring mornings on the way to work and cool autumn hikes on the trails. It's even ideal for those surprisingly cold summer evenings when the campfire dies down and you get a sharp reminder of the fact that you're sat in a field in the north of England at 3am!
That's not all, one of the primary functions of a good fleece is to act as a mid-layer for more extreme conditions. Rather than lugging around a huge and heavy winter jacket that offers poor portability and less than ideal levels of versatility, layering up is the way forward.
Combining this fleece with a base layer and waterproof hard shell is the ideal way to tackle tough and every changing terrain. What's even better is how portable, light and packable the jacket is. This makes it super easy to pack into any bag for whenever you need it or when things start heating up!
Want to know whether the Patagonia Better Sweater Fleece Jacket lived up to these massive claims, well keep on reading! Spoiler alert… it did and then some!
Quick Answers for the Patagonia Men's Better Sweater Fleece Jacket
This jacket is ideal for those looking to layer up on a cold day in the mountains, combined with a good quality water and windproof jacket and a Patagonia base layer, this fleece will offer epic protection against the elements without being too bulky. It's also perfect for chilly autumn or spring mornings and evenings around the campsite.
Looking to hit the slopes? Check out the best ski jackets on the market for more options.
This jacket isn't going to stand up to extreme conditions in the mountains on its own. It offers no water resistance and won't offer much protection against stormy conditions without an outer hard shell. The jacket also might prove too warm for summer hikes.
Looking for more of an all-rounder? Check out the Patagonia Calcite instead, and if you're looking for something super lightweight, give the Patagonia Houdini a go.
Ladies & Gents, It's Time to Step Your GEAR Game Up. 😉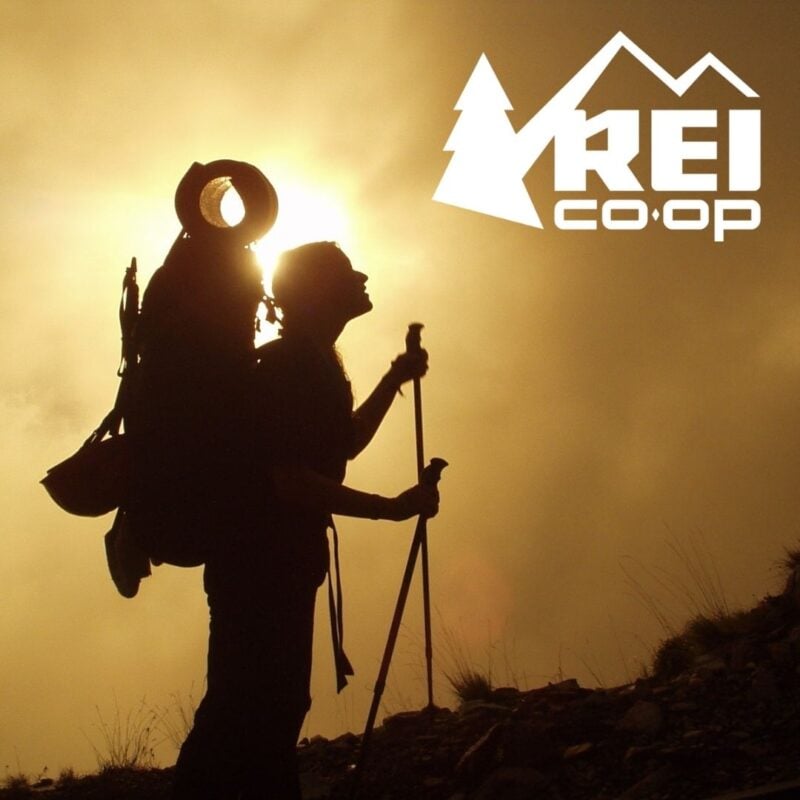 REI is one of America's biggest and most-loved outdoor gear retailers.
Now, for just $30, get a lifetime membership that entitles you to 10% OFF on most items, access to their trade-in scheme and discount rentals.
Join REI Today!
Specs
Price: $139
Weight: 638 g (22.5 oz)
Materials: 10-oz 100% recycled polyester knit fleece
Let's be honest, historically a fleece isn't the most stylish option when it comes to keeping warm. It's often seen as a necessary evil when to battling icy winter conditions. But Patagonia has smashed it out of the park once again and they've managed to make the humble fleece cool again with the Better Sweater Fleece Jacket.
One of the reasons this fleece jacket looks so good is that it fits so well and the design combines features from some of the other signature Patagonia jackets into this versatile and lightweight coat.
We just love the design details that have gone into this jacket from the three super useful pockets to the stiff collar to keep the wind off your neck. Not the mention the fact that they've brought this bad boy out in some really fun colourways and patterns. Forget what you might have thought about the humble fleece because Patagonia have reinvented this classic style for 2022!
The Patagonia Men's Better Sweater Fleece Jacket is the perfect option if you're looking at layering up for some harsh weather and inhospitable conditions. It's an ideal mid-layer to combine with Patagonia's awesome hardshell range and even a base layer if it's extra chilly. This way you're not weighed down by a massive jacket and you can strip down easily if you get too hot. The jacket is super lightweight and portable so it will easily fold down into a bag until you need it again.
Looking for a good mid-layer? Check out the Patagonia Air Zip-jacket as another option.
The full-length zipper, Shape-Holding Cuffs and handwarmer pockets also mean the jacket can stand up on its own to chilly autumn trails and cool spring mornings around the campsite. The zippered chest pocket also provides a super convenient location to store things like your phone or GPS device. Its features like this that make this jacket such a versatile option for your outdoor adventures.
Got your eye on a Patagonia Jacket? Of course you have! if you can't make your mind up then check out the other jackets in the Patagonia line.
+Pros
Two zippered hand-warmer pockets & a vertical chest security pocket
Made from 100% Recycled Polyester & Fair Trade Certified
-Cons
No water resistance at all.
Might be too warm for summer hikes.
Patagonia Men's Better Sweater Fleece Jacket Performance and Specs
Weighing in at 638 g (22.5 oz) the Patagonia Men's Better Sweater Fleece Jacket is a compact and lightweight mid-layer or stand-alone jacket with superb packability. The flat-seam construction is designed to keep bulk down to a minimum as well as reducing seam chafe at the same time.
The jacket is perfect for layering up and keeping things light rather than being weighed down by a heavy winter jacket that's hard to pack away. The Better Sweater Fleece is not only super light but it packs down well too.
It will easily fit in your hiking day pack meaning you can bring an extra layer with you on all your adventures to be sure if the temperature drops when you reach the summit you'll be able to stay comfortable and warm. It's also a great backpacking jacket as you can easily pack it down into a corner of your bag.
Need a cold-weather coat? Check out the best Patagonia winter jackets for more options.
The only real downside to the Better Sweater Fleece Jacket is that there is very little wind and water resistance, in fact, there's non! But let's be honest, a fleece isn't designed to function in that way so it's little surprise that this jacket doesn't offer this sort of protection.
A fleece however is supposed to be worn in chilly but not extreme conditions as a stand-alone jacket. It's the ideal accompaniment to chilling around a campfire in the evening, nipping to the shops or taking a fair-weather autumn hike. You don't want to be caught out on an exposed ridge in a storm wearing just a fleece!
But where it really stands above the other jackets is as a mid-layer. When combined with a Patagonia waterproof and windproof jacket, it's an unstoppable combination for tackling those peaks! With its lightweight and low profile design, it's an ideal jacket for those wanting to layer up for exploring the great outdoors.
Looking for a waterproof jacket? Check out the best Patagonia rain jackets for some more ideas.
Fleeces aren't known for being the most breathable of jackets as they're designed to keep the heat trapped inside where you need it most and the Better Sweater Fleece Jacket is no different in all fairness. But that's not a bad thing as it's pretty much what it's designed for!
With the full-length zip though it's easy to open things up for a bit of ventilation should you start to work up a sweat on your hike. Where other fleeces often have either no zip or a half zipper, the Better Sweater Fleece Jacket stands above the rest by adding this feature to add some breathability to a style of jacket that isn't known for its ventilation!
One area where the jacket stands out in this regard is the fact that it's so packable, its primary design is to be used as a layer when needed and to be easily thrown in a pack when things start to warm up.
With fleeces being so versatile and so packable, they're gonna come with you everywhere and join you on some epic adventures. So you're going to want your fleece jacket to be mega durable to last the distance!
Thankfully one of the main ethoses of Patagonia is sustainability and environmental awareness and that works its way into the durability of their products. Patagonia isn't interested in fast fashion and throwaway culture. Their products are designed to last years and years of abuse and the Better Sweater Fleece Jacket continues that trend. It's one of the reasons that Patagonia are one of the best travel brands.
Being constructed from 100% Recycled Polyester the jacket is made from hard-wearing materials that stand up to what you throw at it! This easy-care jacket is designed to be robust and requires very little maintenance so you can concentrate on your adventures without worrying about your jacket. Other features that add to the durability of this jacket are the shape-holding cuffs and hem that resist abrasion.
+Pros
Super lightweight and easily packs away into a backpack
Raglan sleeves for added mobility and comfort when pack-wearing
Full-zip with zip-through stand-up collar
-Cons
Material is prone to pilling
A little on the expensive side for a mid-layer
No windproofing
Patagonia & The Environment
For those who enjoy spending time in the great outdoors, it's hard to avoid the fact that our planet is, unfortunately, struggling to cope with the way we abuse it. It would be hypocritical to enjoy the environment and at the same time contribute to damaging it through your clothing choices. It's that very ethos that Patagonia are so passionate about and it's one of the reasons we absolutely love the company and consider them one of the best outdoor brands out there.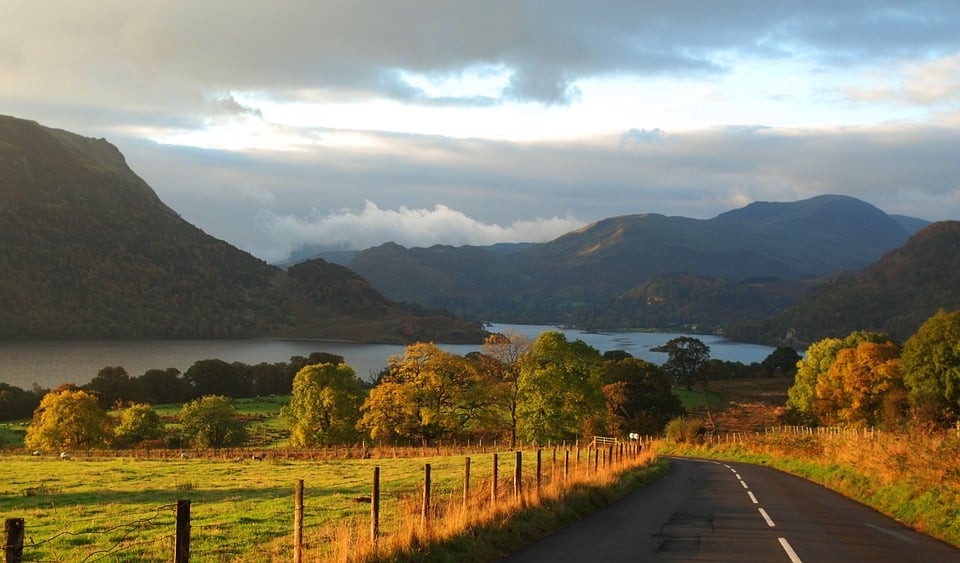 Patagonia design and construct each garment in a way that will help our planet as well as the people on it. The Patagonia Men's Better Sweater Fleece Jacket firstly is constructed from 100% recycled materials reducing its carbon footprint straight from the off. Next up the jacket is dyed using a low-impact process that significantly reduced the amount of energy, water and dyestuffs needed compared to other methods.
Alongside its Bluesign certification for sustainability, this jacket is also Fair Trade Certified. This means that the workers employed to sew and construct this epic jacket are paid a premium for their labour and work in safe and healthy conditions. So it's a win-win all around when you buy from Patagonia!

Our GREATEST Travel Secrets…
Pop your email here & get the original Broke Backpacker Bible for FREE.
Well, there you have it then! If you're looking for a super versatile jacket that will be just as comfortable around the campfire, on the train to work or as a mid-layer on a windswept peak, then this is it! Ok, so you'll have to pair this cosy fleece with a good waterproof jacket to unleash its full potential, but layering is the ideal way to keep warm when you need it and strip off when needed.
This jacket is also ideal for those looking to pack light, whether you're looking to add some warmth to your backpacking packing list or you need an extra layer in your day pack, this lightweight jacket fits the bill!
What do you think? Are you impressed by the Patagonia Men's Better Sweater Fleece Jacket? Does it meet your expectations for a fleece?
---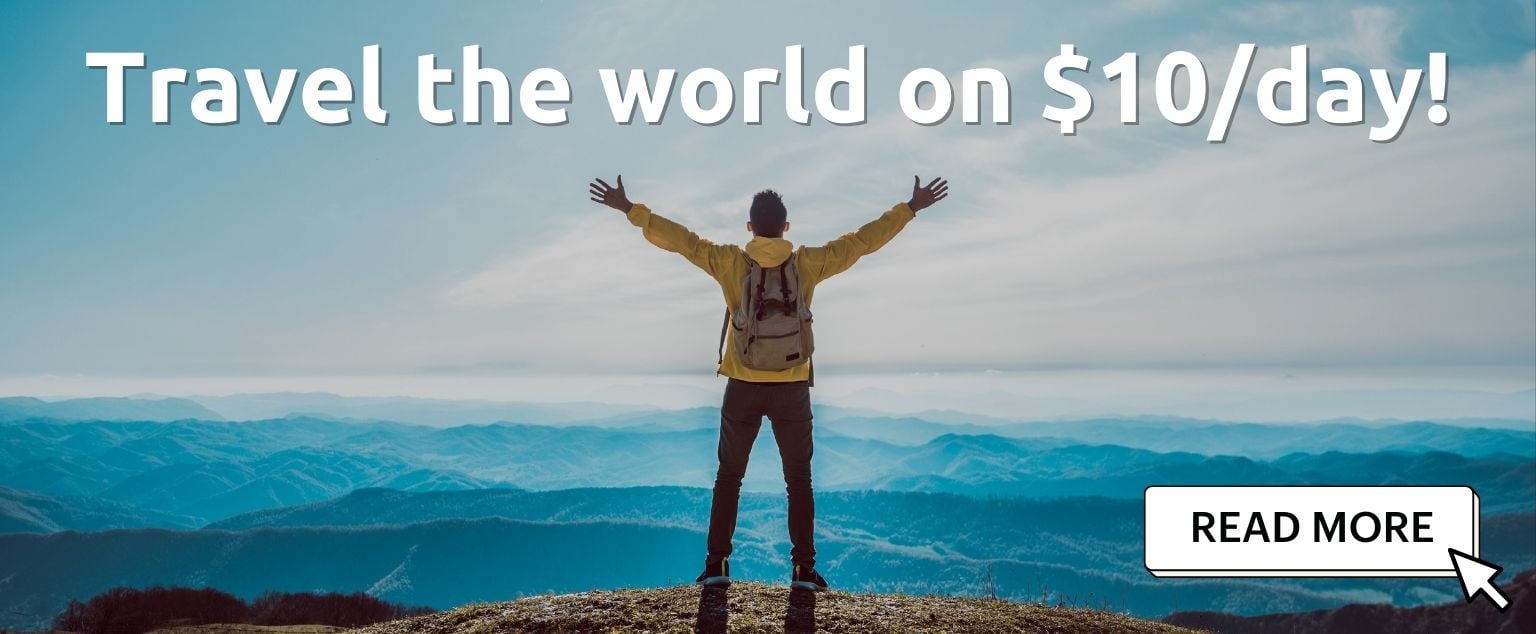 And for transparency's sake, please know that some of the links in our content are affiliate links. That means that if you book your accommodation, buy your gear, or sort your insurance through our link, we earn a small commission (at no extra cost to you). That said, we only link to the gear we trust and never recommend services we don't believe are up to scratch. Again, thank you!