A brand-new year brings an air of change and possibility. Everyone gets a chance at a fresh start, often with a mad party.
New Year's Eve is a tradition all over the world. It doesn't matter which country or city you happen upon, there will be some sort of celebration.
But not everyone celebrates in the same way! In Scotland and the North of England they celebrate with a "first foot" into the house for good luck. In Brazil they toss white flowers into the sea as an offering for Yemoja (a goddess of the sea) so she will bless them with luck and abundance in the year to come.
Now the question arises, where should you go for New Year's Eve?
Check out our EPIC list of incredible destinations that promise a New Year's celebration you won't forget (unless you party a bit too hard).
Top 20 Destinations to Visit for New Years Eve
Bring in the New Year in style! Each of these destinations have their own traditions and celebrations that will make your New Year's Eve special. Take a look!
London
England's capital city is a popular destination year round. However, London thrives on New Year's Eve!

Basking in the aftermath of Christmas, the city is still aglow with twinkling fairy lights adding an air of magic to the chilly night. The Thames riverside swarms with people in good spirits, Big Ben is decorated ready for the big countdown, and a buzzing atmosphere will keep you energised for the night ahead.
The fireworks that are let rip as the clock strikes 12 aren't just a display, they're an extravagant show in the sky that rivals any performance on the West End.
You can join the masses along the river, sip cocktails in a fancy rooftop bar, or hang out in a local pub. Wherever you are, make sure you catch the impressive, explosive display, and bring in the New Year with a bang!
Where to Stay
London can be expensive, but Wombat's The City Hostel is a cheap and friendly accommodation option. It is close to major attractions such as the Tower Bridge, the Tower of London and City Hall which are all great spots for New Year's Eve celebrations. It's also close to Shoreditch which is known for its vibrant nightlife.
New York
The Big Apple is a classic choice if you're looking for wild, wonderful and over the top parties. Go big or go home is the rule in New York City!

One of the biggest attractions on New Year's Eve is the ball drop in Times Square. It is a world famous event that is broadcasted nationwide, with throngs of crowds gathered in the cold to watch it IRL. There are also hundreds of firework displays and outdoor parties – make sure you pack your thermals!

If you've headed to the city for a romantic break, make it extra magical with a walk along the Brooklyn Bridge. With a backdrop of the colour popping sky, marvel at the thousands of love locks that have been attached to the bridge and start the year in love.

You can catch live performances and concerts if you want to escape the cold. Perhaps even hop aboard a cruise, or the Staten Island Ferry, to see the magnificent city glow and celebrate away from the crowds.
Whatever your preference, there is an amazing place to go for New Year's Eve in New York City.
Where to Stay
The Quick Getaway is a spacious three-bedroom apartment located in an up and coming neighbourhood in the Bronx. It's near local amenities such as shops, markets, cafes and restaurants, and is perfect for families and groups of friends. Close to public transport, it is a great base for a NY adventure.

Unlock Our GREATEST Travel Secrets!
Sign up for our newsletter and get the best travel tips delivered right to your inbox.
Edinburgh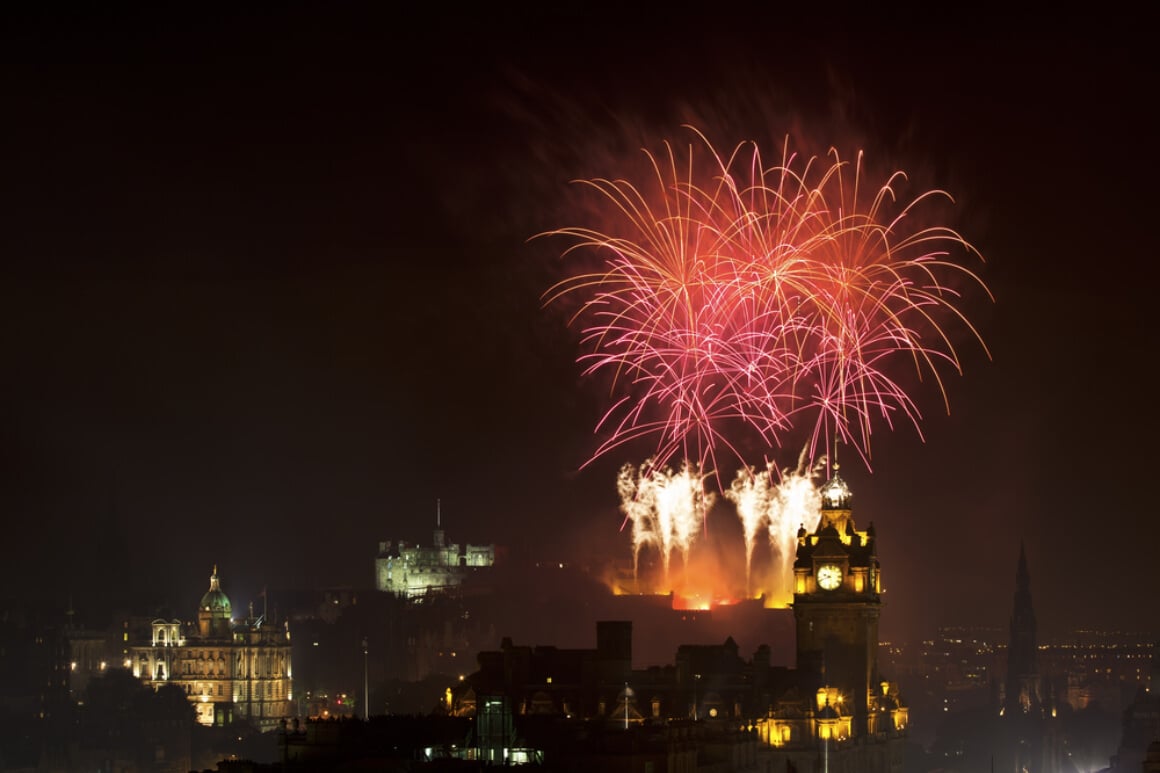 You can't spend New Year in Scotland without hearing the term 'Hogmanay'. Hogmanay means 'the last day of the old year'. In Edinburgh it is one of the biggest events of the year and is celebrated over multiple days with firework displays, markets, traditional ceilidh dances and live concerts.

All you need to do is take a walk (or a dance if you're feeling in the mood) down the pretty cobbled streets of Edinburgh and you'll find street parties everywhere you turn! At midnight everyone holds hands and gives a – slightly drunken – rendition of 'Auld Lang Syne'.

Don't forget to check out the famous torchlight procession along the Royal Mile. The crowds light up the streets of Edinburgh marching along to the beat of the drums, and the atmospheric sound of the Scottish bagpipes.
Where to Stay
Ibis Budget Hotel is a cheap and cheerful hotel with good connections to the city. No matter where you party, you can easily get home. Stick around after New Years Eve and take a trip to nearby Edinburgh Castle for a touch of history.
Las Vegas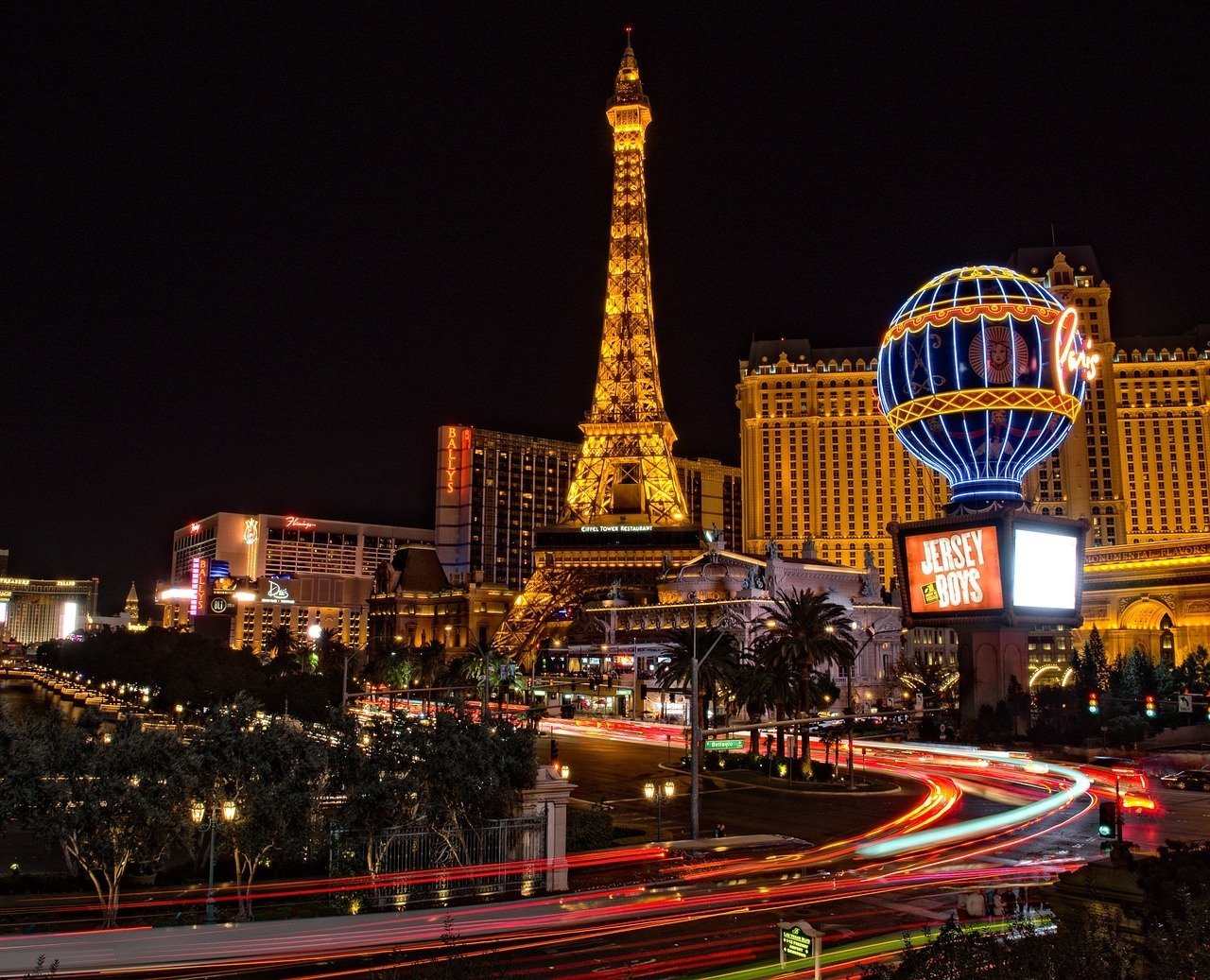 Las Vegas is the party capital of the world – the lights, the glamour, the entertainment, oh my! I can't think of a better place to go for New Year's.

The official Vegas New Year's Eve party takes place on Fremont Street. Every year the city turns five blocks into one gigantic street party with fireworks blasting off from some of the biggest buildings.

If the celebrations on Fermont Street aren't crazy enough for you, you'll able to find dance parties in clubs all over the city. Pack your highest heels and sharpest suits for a night of dancing and drinking until dawn.

For those who prefer something more low-key, why not roll in the NY at a big concert? There are so many live acts to choose in Las Vegas from renowned music stars to classic Broadway shows. Enjoy an incredible show and then head out for a fancy dinner with cocktails watching the fireworks dance across the skyline.
Where to Stay
Motel 6 is an affordable option for your stay in Las Vegas. It is approximately 9.7km away from the famous Las Vegas Strip (and you're definitely going to want to go there). If you need a day to recuperate after all the partying, you can go and relax at the hotel's pool.
Venice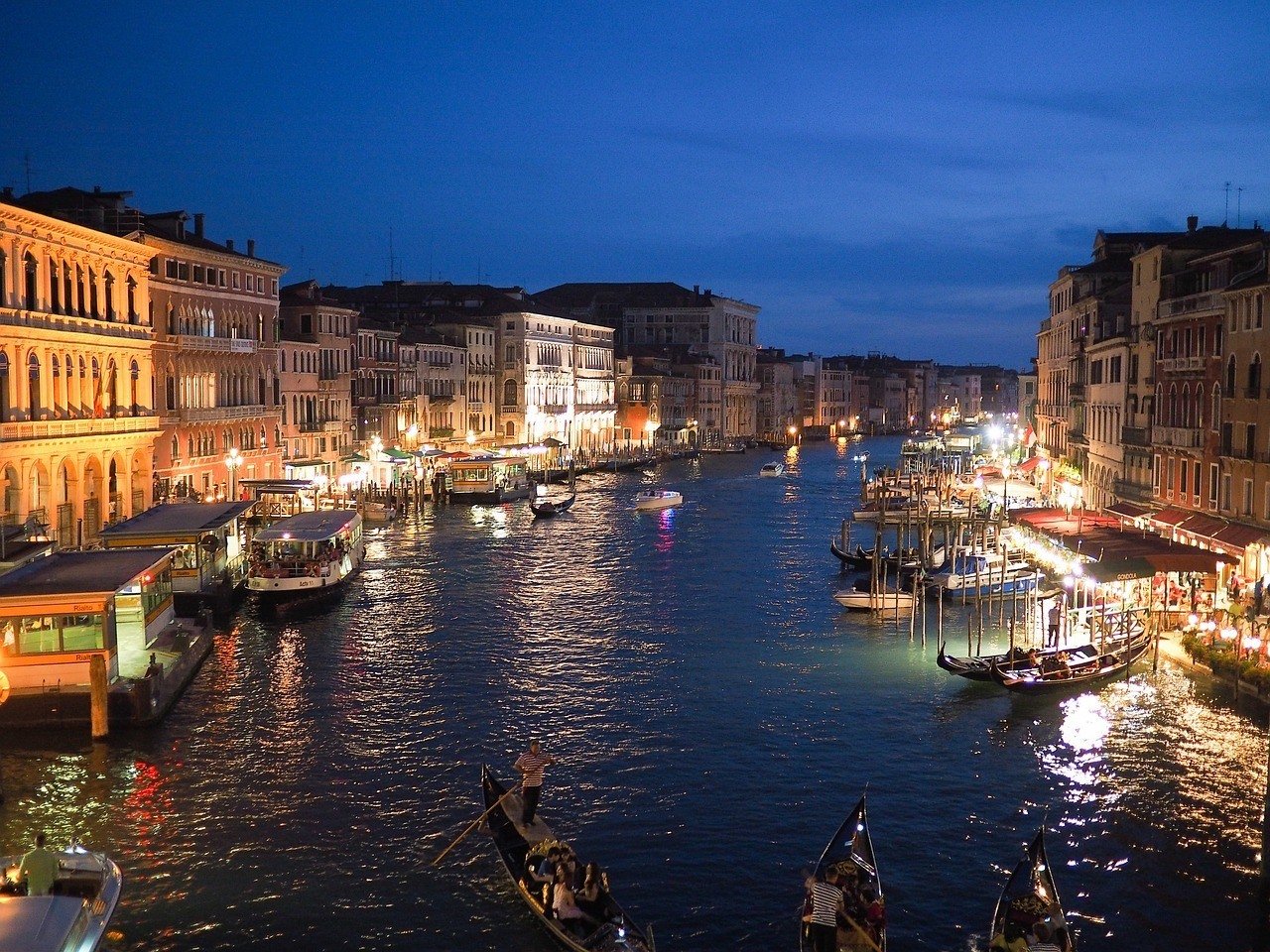 Oh, a New Year's Eve in Venice – swoon.
Piazza San Marco (St. Marks Square) attracts thousands of locals and tourists looking to celebrate the turn of the year. You can grab yourself a slice of authentic Italian pizza, and get involved in the festivities.

At midnight champagne corks pop and tons of fireworks light up the night sky. It's a vibrant place to be, but the square gets incredibly busy so arrive early with snacks and drinks to make sure you get a prime spot! No matter where you settle in the square, you'll have a view of the countdown clock on the St. Mark's Campanile tower.

This isn't the only spot you can watch the fireworks in Venice. For couple's, the most romantic spot is directly in front of Doge's Palace. You could even book a romantic gondola ride along the Venice canals, and be serenaded by beautiful live music while the clock strikes and the sky explodes in colour.
Where to Stay
Pantaleone is a small apartment next to Campo Santa Margherita. It's only 5 minutes walk from Piazzale Roma, and 15 minutes walk from Rialto Bridge which means you are in the centre of all the action. You'll be well connected to Marco Polo Airport and Treviso Airport.
Paris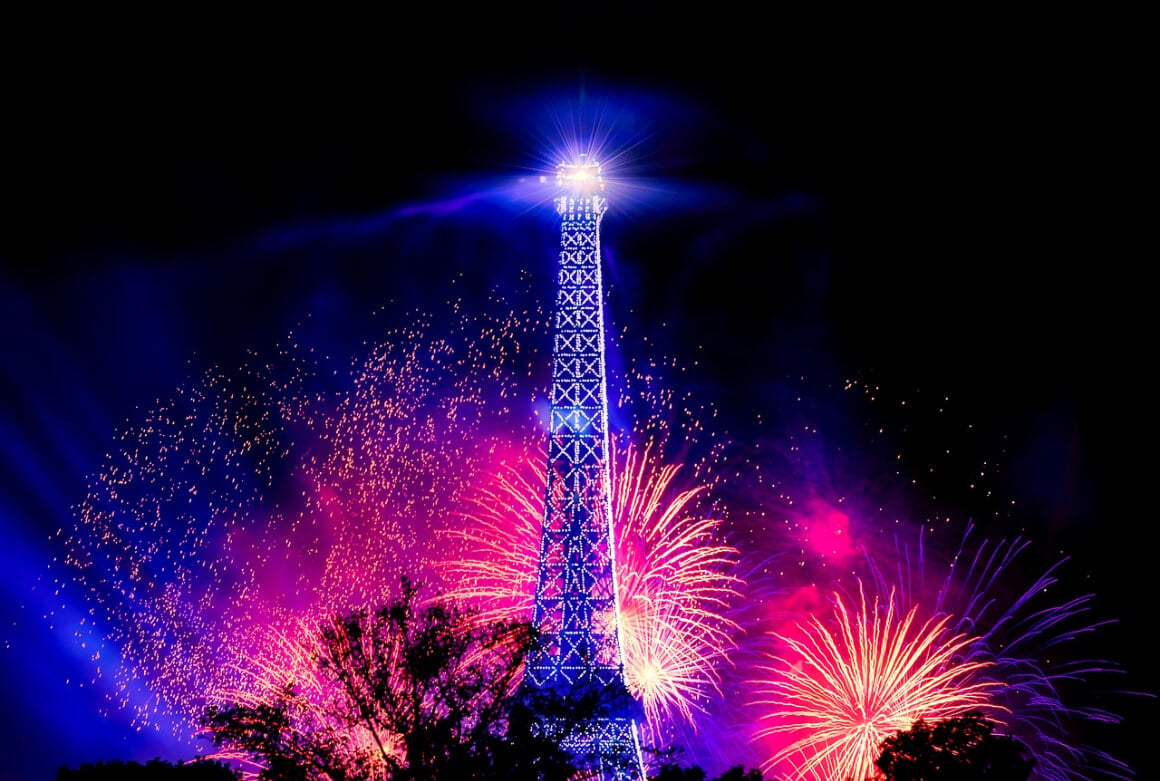 Paris is one of the most picturesque cities in the world, especially during Christmas and New Year! You can use the glowing Eiffel Tower as a stunning backdrop to your magnificent celebration.

On the last night of the year enjoy a cruise down the river Seine, tuck in to a decadent dinner and be entertained by one of the marvellous Parisian cabarets.

If being on a boat isn't your kind of thing, enjoy dinner and entertainment at the famous Moulin Rouge. Nicole Kidman and Ewan McGregor won't be there (sigh), but it's a legendary cabaret venue that promises a vibrant atmosphere and an authentic Parisian party.

The Avenue des Champs-Elysées will be closed to traffic and full of people! There are fireworks, an incredible laser light show at the Arc de Triomphe and leftover markets stalls from Christmas serving mulled wine and snacks. Wrap up warm, and join the outdoor party. Pick a place to stay in Paris close to all the action.
Where to Stay
Jo&Joe Paris is a social hub with shared and private accommodation. It is a communal spot, perfect for meeting people and having boozy get togethers. Homemade cuisine is offered, and there is a self-serving beer tap system! There's also a spacious garden area for relaxing.
Sydney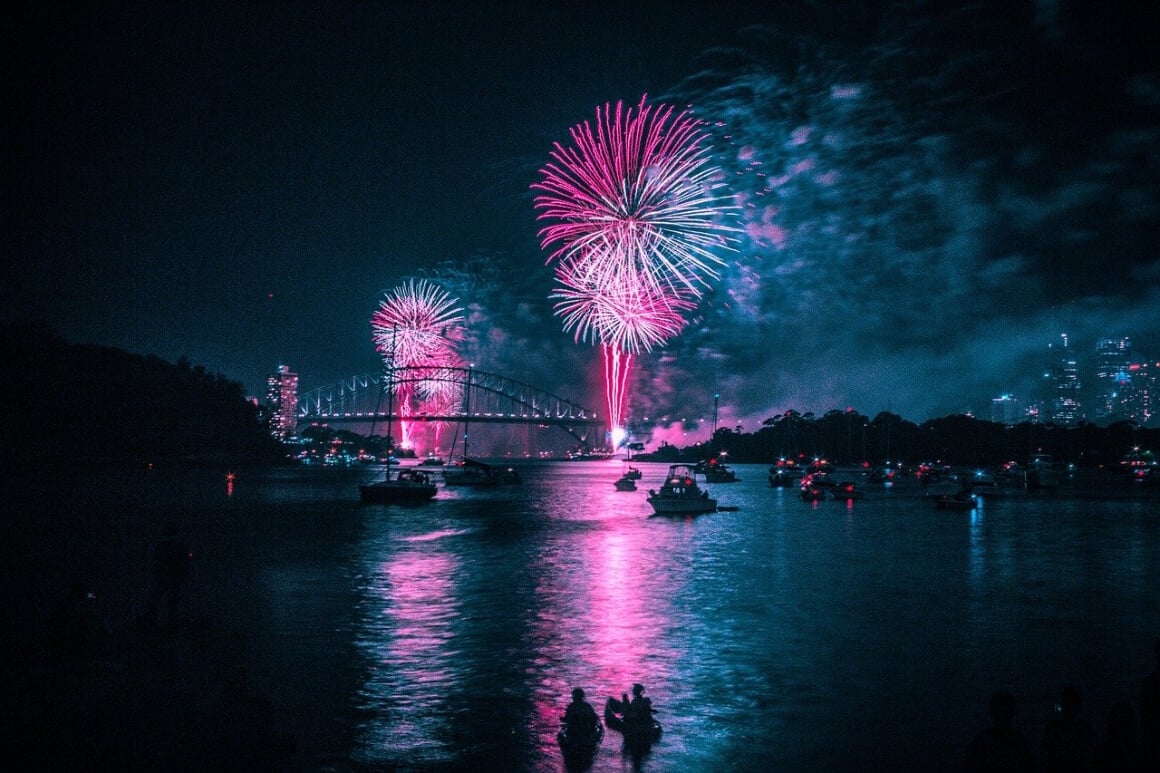 The New Year's Eve fireworks at Sydney Harbour Bridge attracts more than one million people and costs MILLIONS. With 7 tonnes of fireworks, it is one of the biggest New Year's Eve celebrations on the entire planet!

There are two displays, one for families which takes place at 9pm, and the big show at midnight. Each year they have a theme such as 'eternity', 'celebration in unity' and 'the pulse of Sydney'. These displays take 15 months worth of planning! It's indulgent, over the top, and absolutely brilliant.

If you're feeling a little more elegant, book tickets for the Sydney Opera House. Get your glad rags on, enjoy some dinner and take in the new year with a spellbinding performance. The shows interval is timed perfectly to coincide with the 9pm fireworks display, so you can enjoy it all!

Don't forget – December is summer in Sydney, so there's no need for big coats and woolly jumpers. Pack your bikini, lotion and sunglasses, and head to the beach!
Where to Stay
Sydney Central YHA is situated in a spectacular heritage listed building located directly opposite Central Station. It is ideal for backpackers as it's an incredibly social area with plenty of parties and opportunities to meet new people. The accommodation boasts a rooftop pool, sauna, and sunny outdoor area with panoramic views of the city.
Madrid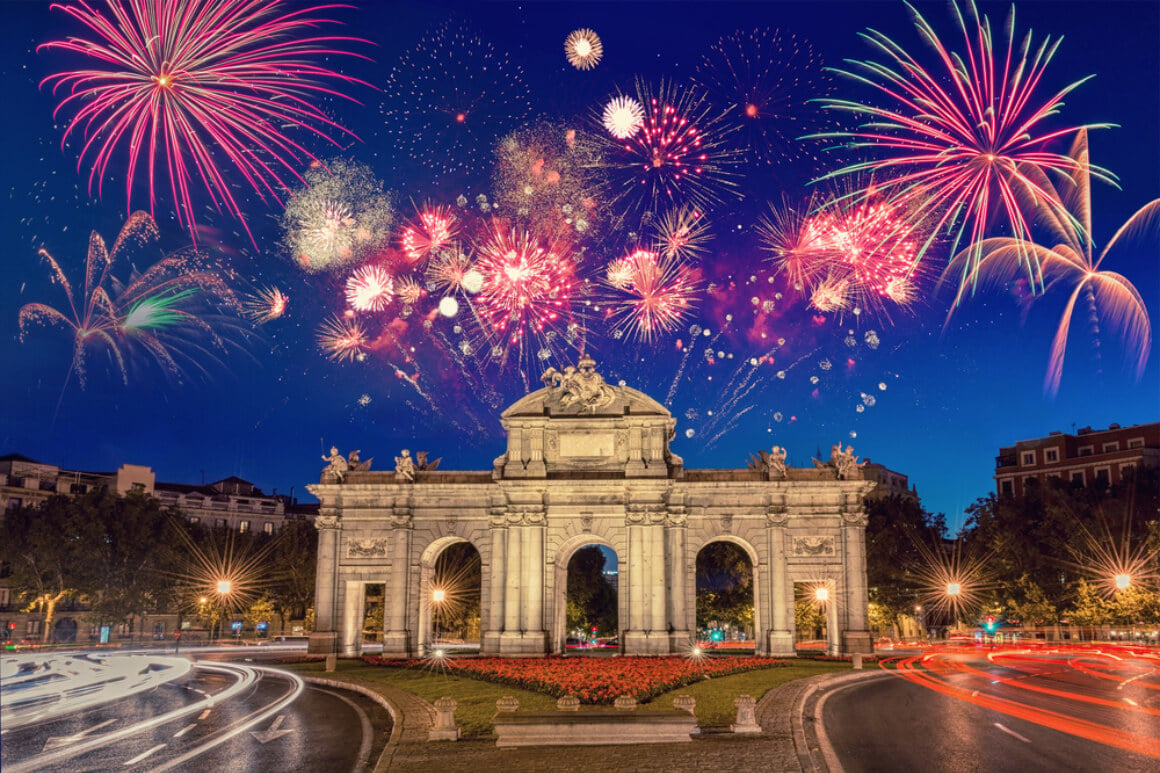 New Year's Eve in Spain is called 'nochevieja' which means 'the old night'. Madrid is a beautiful setting for a magical nochevieja with special traditions.

A lot of the older generation choose to celebrate at home with a grand family meal. You will find this same family vibe in restaurants around Madrid, serving authentic Spanish food and incredible local wine.

For something a bit more vibrant, head to the square at Puerta del Sol. You'll be surrounded by like-minded party people singing, dancing and drinking in the streets, waiting to erupt the moment the tower clock chimes midnight.

One of the most charming things about Spain is their new year grape eating tradition. They eat a grape at every chime of the clock for the last twelve seconds of the year. By the last second, their mouths are crammed full with twelve grapes. If they manage to eat all twelve, legend has it they are in for a luck filled year!
When you're wondering where to go for New Year's with decent weather, travelling to Madrid is an epic option.
Where to Stay
Gran Via Open Hostel is the perfect place to stay if you want to immerse yourself in Spanish culture. It is located in Madrid just 2.4 km from El Retiro Park, 2.6 km from Prado Museum and 2.6 km from Mercado San Miguel. A continental or buffet breakfast is offered daily to set you up for some action packed fun.
Cusco, Peru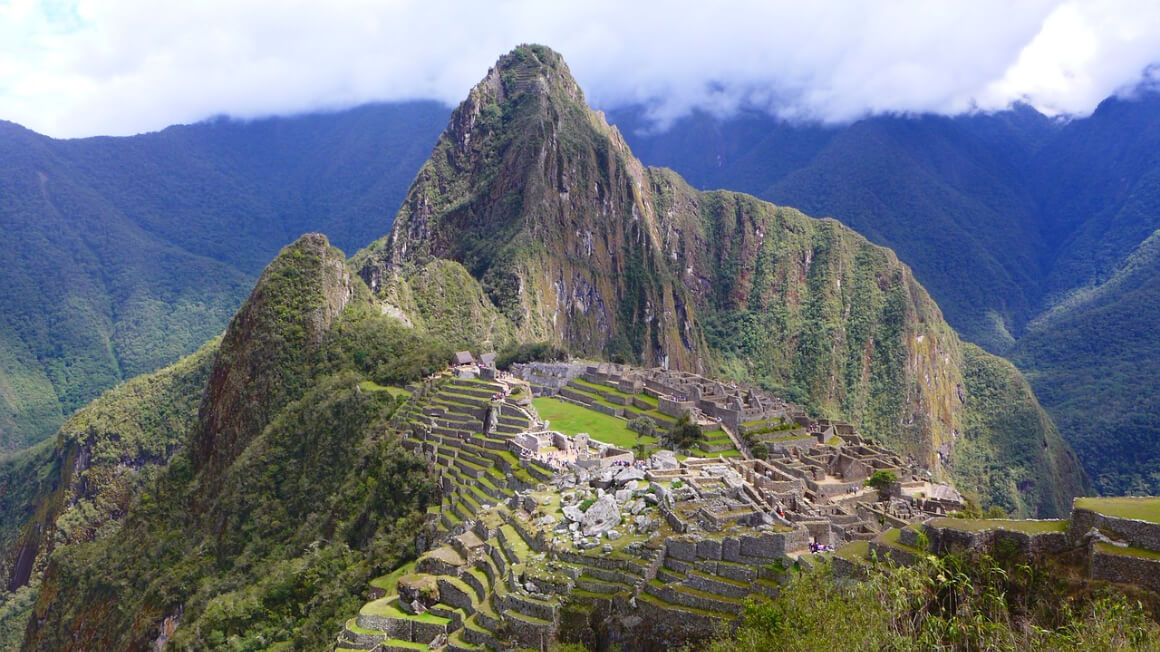 Cusco is an enchanting setting for a magnificent and unique New Years. They have super special traditions that will make your visit even more memorable.

As part of their New Year's Eve rituals they dress a doll, or effigy, in old clothes and then burn it on a fire to symbolise getting rid of the old.

For bringing in the new, you will find Peruvians flocking to the shops and markets to buy new clothes. Underwear is particularly important, and the colour of the underwear you decide to wear represents what you would like more of in the new year. For example, green represents money, red is love and yellow is happiness and luck. Beat the magic and wear a multicoloured pair, you will have it all!

Many locals and tourists gather at the Plaza de Armas for a huge celebration. People arrive early with food and drink to secure a spot for the fireworks display.

Just when you think, 'hey, that's a normal way to celebrate', get ready.. An ongoing tradition is to take a suitcase or a backpack, and run in circles around the square. They believe this will being travel and adventure into your life. Hell, it's worth a try!
Where to Stay
Puka Packers Hostel in the Cusco City Centre is ideal for new year. It is less than 1 km from Central Market, 2.1 km from Santo Domingo Church and 2.3 km from La Merced Church. You can enjoy plenty of cultural activities alongside your celebrations.
Cape Town
South African summertime lands in December and January, making Cape Town an amazing place to go for New Year's Eve. Be prepared for some glorious weather, crazy beach parties, and lots of traditional South African dancing.

It is a stunning city that comes to life during Christmas and New Year. The beaches are where you'll want to be with the smell of authentic braai's (BBQ) filling the air, and the sound of South African house music vibrating in your ears.

One of the most popular places in Cape Town for New Year's Eve is the waterfront. There are venues throwing parties with live music by famous singers and DJ's, as well as an epic fireworks display. Visit The Cape Quarter for the best bars and restaurants, or head to the main square in the city for a big communal countdown.

For something more unique, take a cable car to the top of the iconic Table Mountain, and bring in the New Year with breath-taking views of Cape Town.
Where to Stay
Set in a beautiful Victorian mansion, at the foot of Table Mountain is Ashanti Lodge Gardens. It is within walking distance of the city centre where you'll find everything you need from cultural attractions to general amenities, and is close to Cape Town's incredible beaches. There are landscaped gardens, a pool and palm-fringed sun decks.
Is This the Best Backpack EVER???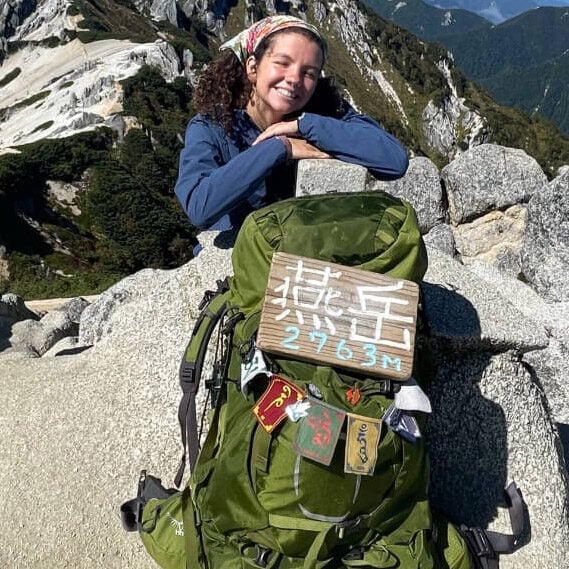 Amsterdam
Amsterdam is renowned for its nightlife making it perfect for a big New Year's Eve celebration.

Dutch people know how to party! There are parties everywhere you turn – in pubs, clubs and on the streets. You'll even happen upon grungy raves in old warehouses and basements. There's tons of live music events, bustling with street performers, beer tents, food stalls and fireworks.

If you're looking for something a bit more relaxed, take a bottle of champagne and some Oliebollen (Dutch doughnuts traditionally eaten at New Year) down to the banks of the river Amstel. There are less people and you can still see the fireworks!

Of course, we wouldn't be The Broke Backpacker without suggesting a stop at a coffee shop – puff, puff, pass.

Where to Stay
Cute House is a small self contained house ideal for an Amsterdam getaway. It has lots of cosy home comforts, just a short drive from the airport and a 6-minute walk from the train station. Have a quaint and comfortable place to rest after partying your way into the New Year.
Moscow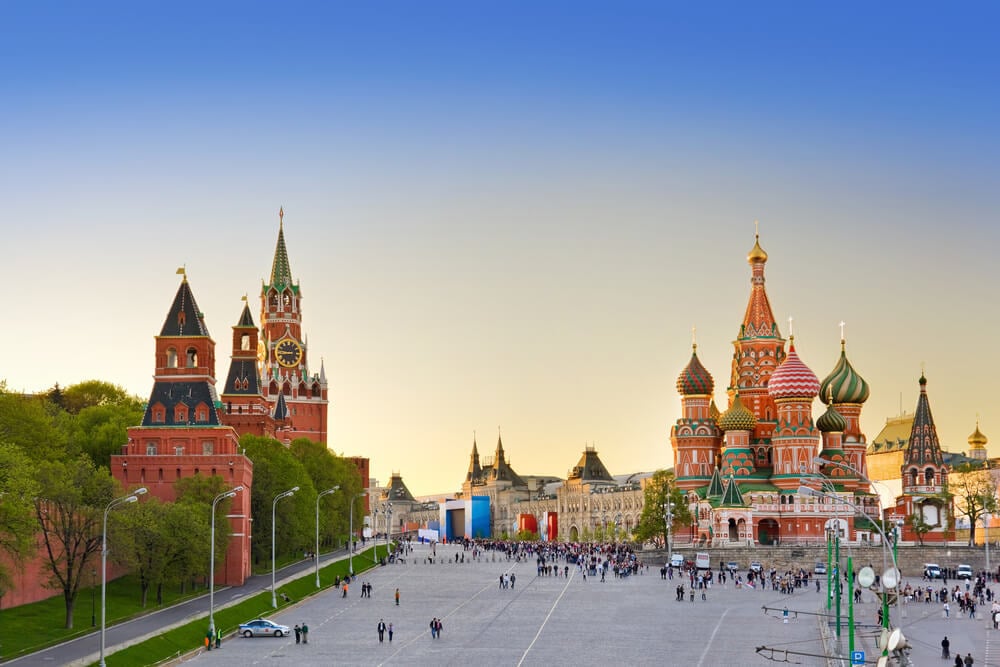 In Russia there is no such thing as Santa Claus, there is Grandfather Frost. He delivers presents during the festivities on New Years Eve – who doesn't love gifts?!

They also have 2 New Years! Russians celebrate at midnight on January 1st, and again two weeks later. Stick around, and join in both the parties.

However, that doesn't mean two vodka filled nights – unfortunately. The celebrations differ slightly. The first one is filled with fireworks and parties – the best place to go for this is Red Square, where you will also see a pyrotechnic display light up St Basil's Cathedral.

The second New Year is more of a family celebration, with a special dinner and sparkling wine. It involves singing (mainly folk songs) and fortune telling. Who knows, if you manage to make some Russian friends, you might be lucky enough to get an invitation to a traditional Russian New Year celebration!
Where to Stay
Hostel Setun Park is a classic and comfortable hostel with bunk beds, a cosy style and all the amenities you need for a relaxed stay. The Red Square is just over 10km away, and there are restaurants and cafes nearby. It is the perfect set-up for a memorable New Year's Eve in Moscow.
Vienna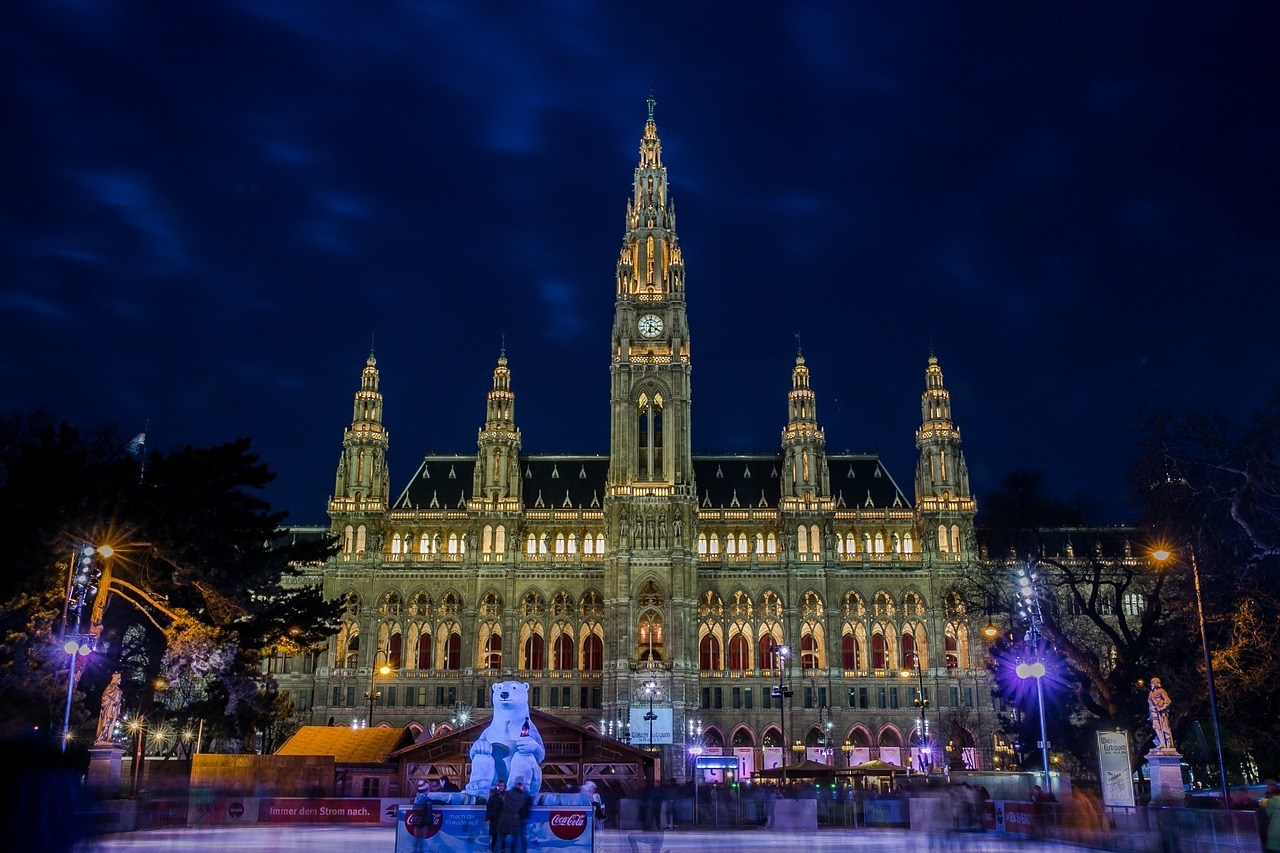 In Austria, New Year's Eve is known as 'Silvester' – it's a German word adopted after Pope Silvester who died on 31st December AD 335. Vienna celebrates New Year's Eve with Silvesterpfad (New Year's Eve trail), which is a popular attraction for tourists.

The trail is a selection of events and activities that take place in the city centre. Celebrations begin at 2pm on 31st December, and don't finish until 2am on 1st January! You'll find live musicians and DJ's dotted around the city on stages, as well as plenty of drinks and food stalls to keep you energised.

At midnight, the Viennese traditionally head to The Stephansplatz Square to hear the midnight chimes, or Rathausplatz Square for a waltz (yes, a Viennese waltz) and a firework display.
It is a magical and enchanting setting to start a new year.
Where to Stay
Space Home Hostel is a funky hostel offering original Japanese sleeping capsules. You enter a code at the digital lock and enjoy capsule experience. You can get a single or double bed, and each capsule has a safe box, ventilation, WiFi and TV. It is a fun and unique stay in Vienna!
Tokyo
Tokyo celebrates New Year's Eve much like western countries, with parties in and around the city. But traditionally, it's time spent with family, practicing traditional customs and rites.

It is the perfect place to spend a cultural and interesting New Year's Eve.

Kadomatsu is one of Tokyo's NYE traditions. It is an ornament made up of three bamboo shoots of different lengths. Each of the shoots represent something we all wish for in life – prosperity, longevity and steadfastness. They are usually placed in the entrance of a building, and are then burned after January 15th.

However, less and less people practice the traditional customs nowadays in favour of attending a big New Year's Eve soiree. You won't miss out on a wild night, if that's what you're looking for. The best place to find fireworks and a party is Zojo- ji Temple.
Where to Stay
APT Hotel has rooms like mini apartments. Each oneis fully equipped with home appliances such as refrigerators and microwaves. The cutest thing about the hotel is that each room has a selection of books from Bunkitsu (a popular book store) that you're welcome to read and buy.
Bangkok
If you want your New Year's Eve to include bright lights, fireworks, live music, DJ's, food, and a buzzing atmosphere, then Bangkok is the place for you.

Head to the Central World Plaza for fireworks, an enthusiastic communal countdown, and a party to end all parties. You'll find hundreds of happy people hanging out in the beer garden listening to live DJ sets, dancing like they've never danced before, just waiting to see the new year in. It's right next to the BTS Skytrain which conveniently runs until after midnight on New Year's Eve – you won't have to worry about dreaded holiday taxi prices.

Another option is Khao San Road. You'll be greeted by streets filled with people dancing, drinking and having a good time. If you're looking for something more chilled out, there are plenty of rooftop restaurants where you can have a civilized meal and still marvel at the fireworks.
Make sure you find the perfect place to stay in Bangkok to make the most of it all!
Where to Stay
Eco House is not far from Siam Discovery and Wat Saket (both approximately 2.2km away). One of the loveliest things about Eco House is the shared terrace and garden where you can relax and escape the crowds for a moment.
Travel with peace of mind. Travel WITH a security belt.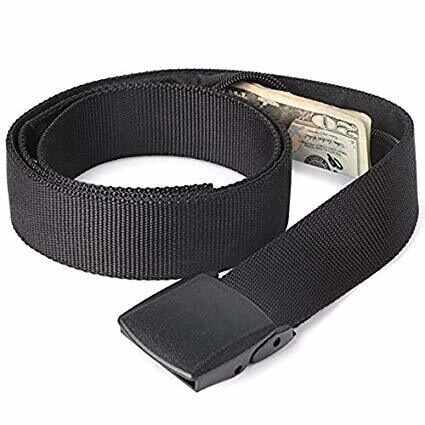 Stash your cash safely with this money belt. It will keep your valuables safely concealed, no matter where you go.
It looks exactly like a normal belt except for a SECRET interior pocket perfectly designed to hide a wad of cash, a passport photocopy or anything else you may wish to hide. Never get caught with your pants down again! (Unless you want to…)
Hide Yo' Money!
Dubai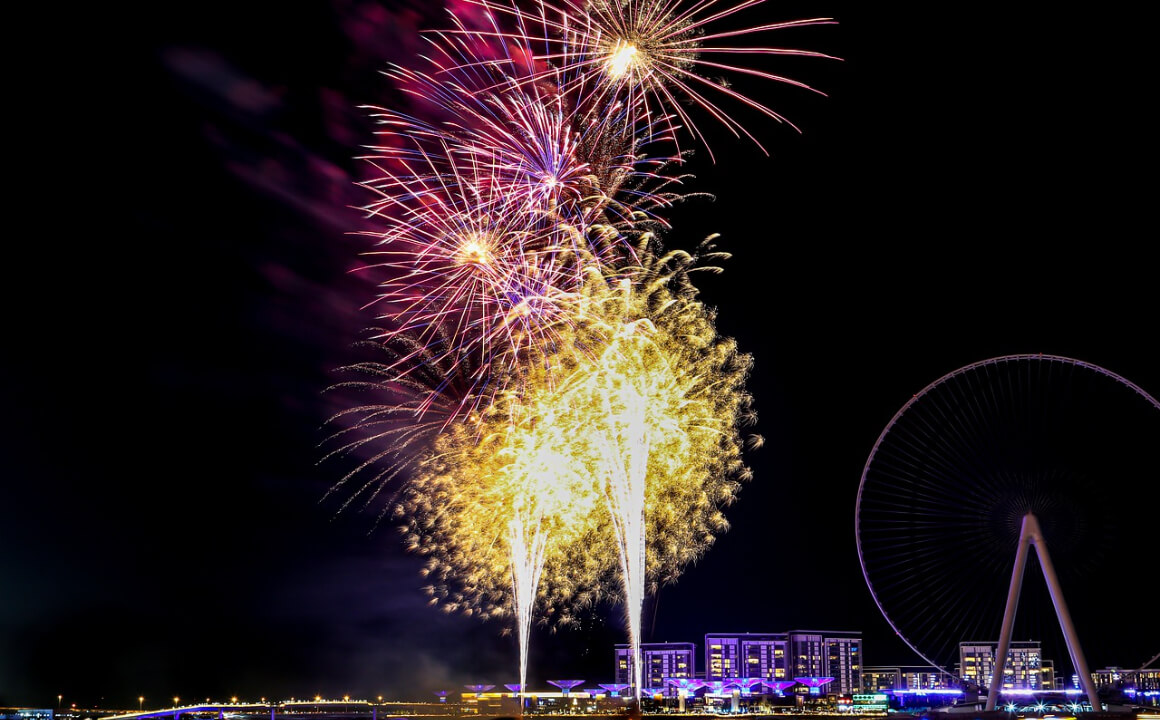 Dubai is bougie, and definitely expensive. But one thing you're guaranteed is bringing in the new year in style!

The skyscrapers are all decorated with fancy lights, including the Burj Khalifa (the worlds tallest building standing at 2717 feet tall), which hosts a major firework display and an incredible laser light show. You can buy tickets to the epic show, or you can watch from the Dubai Mall.

If you're looking for a party you won't struggle. You'll find one in every bar and club dotted around the city. When you want to escape the crowds, try something fancy like a cruise with a personal chef!

And for the wannabe adventurers among us, take a desert safari and watch the sky light up with the city's fireworks from towering sand dunes. Dubai is by far the most luxurious place to spend NYE.
Where to Stay
Premiere Inn Dubai Dragon Mart is an affordable accommodation located just a short drive from all the major attractions. After a night partying into the new year, you will be happy to have a comfortable and cosy room to return to.
Berlin
If you're going to celebrate New Year's Eve in Germany, the most buzzing place to do it is the capital city, Berlin.

Every year there is a humongous open air party at the famous Brandenburg Gate where locals and visitors bring in the new year with live bands, DJ's, firework displays and plenty of local beer. The event attracts hundreds of thousands of people per year, and is free!

If you would rather be away from the huge crowds, you'll still be able to enjoy the fireworks at a distance. They are visible from many areas of the city, including Brandenburger Tor and Mitte bridge.

Whilst a lot of people pop a bottle of champagne on New Year's Eve, 'Krambuli' is the most popular traditional German beverage.
Where to Stay
Hotel Big Mama is located in the heart of Berlin and is only 6km away from the Brandenburg gate (the location of the big party!) The hotel is well connected and is only 1.5km away from Gesundbrunnen Train Station.
Copenhagen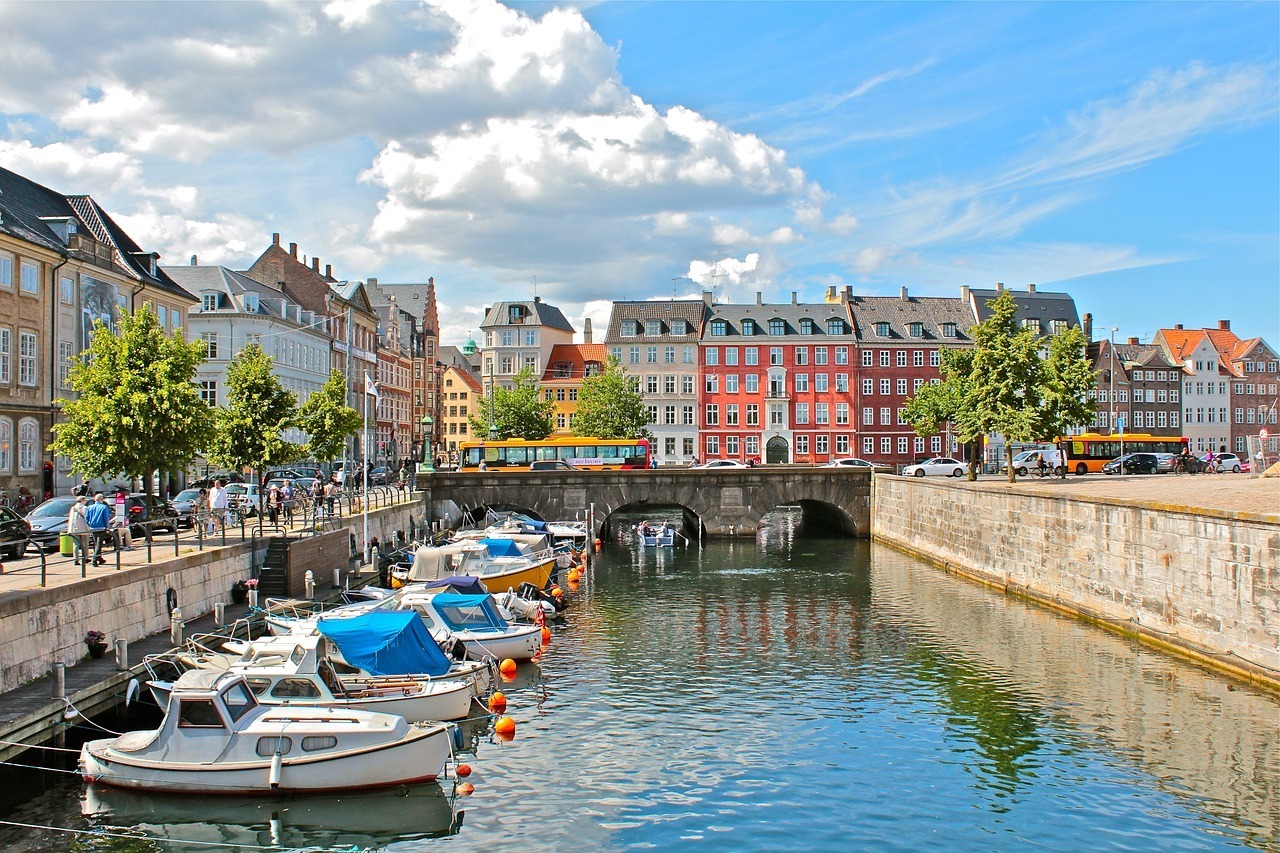 The best New Year's Eve celebration in Copenhagen is in the City Hall Square.

Everyone gathers and chants a countdown in unison until the City Hall Tower Clock chimes at midnight. The place erupts into a cacophony of cheers, and the sky becomes ablaze with fireworks.

An important part of New Year's Eve in Denmark is the Queen of Denmark's speech. The tradition goes all the way back to 1941 and is a live streamed event so anyone can watch it!
If you've been considering travelling to Copenhagen, when better than NYE?!
Where to Stay
If you're looking for somewhere cosy to stay (Copenhagen can get pretty cold in the winter), this Apartment in the heart of Copenhagen is the perfect place for you. It is located in the centre of Copenhagen just a 5 minute walk from Copenhagen central Station and a 3 minute walk to Norreport station.
Krakow
Even though Krakow is freezing cold in December and January, that doesn't stop Polish people from getting themselves to Market Square and having a good old knees up to bring in the New Year.

A typical Polish New Year's Eve begins with some live music (rock, hip-hop, rap and electronic) to get everyone warmed up (and suitably tanked) for the midnight countdown. Once midnight hits you'll hear the sound of bells from St Mary's Cathedral and the crackling of fireworks.

If you aren't a fan of the cold and looking for something a bit warmer, there are plenty of indoor celebrations too. Just find any club or pub and you'll be met with a typical Polish party atmosphere – flavoured vodka included.
Where to Stay
Hotel Batory is a family run hotel with a unique but friendly atmosphere. It is located in the centre of Krakow and is a short walk from the Main Market Square (which is ideal if you're coming to visit for the new year celebrations). The hotel is well connected, and close to both railway and bus stations.
Rio de Janeiro
If you're looking for somewhere hot, beautiful and vibrant to spend New Year's Eve, look no further than Rio de Janeiro.

Most Brazilians spend new year at the beach. One of their traditions to jump into the sea at midnight and tackle seven waves for luck. It is said that you can make a wish for each wave you jump in.

Another NYE Brazilian tradition is to dress in white. When you head out for cocktails on Copacabana beach, make sure you're wearing white.

But, similarly to Peru, pay attention to what colour underwear you're wearing because each colour has a different meaning. And if you're wearing it under a white garment and then jumping in the sea, there's no way to keep your colour a secret!

The beach is huge and live music stages will be set up along the length of it playing pop music, samba, and rock. Expect to see barbeques, swimming, football and plenty of dancing.
Where to Stay
Hotel Maresias do leme is just 600m from Copacabana beach – which means it's within walking distance of all the new year action. Each room includes a terrace so you can enjoy the warm weather in peace.
Final Thoughts
New Year's Eve is a special time of year for a lot of people. It's 'out with the old and in with the new'. Some people want to spend it with friends, others with family, and some prefer to spend it travelling to a new place. What better way to welcome in the new than travelling to somewhere you've never been before?
When you're planning where to go for New Year's Eve, there's a lot to consider. Whether you're looking for late-night parties or a low key meal, a hot climate or a chilly night, a big or small city, this big wide world of ours has a PERFECT place for you!
If you're still thinking about where to spend Christmas, Europe has some of the most enchanting cities for the festive period.
---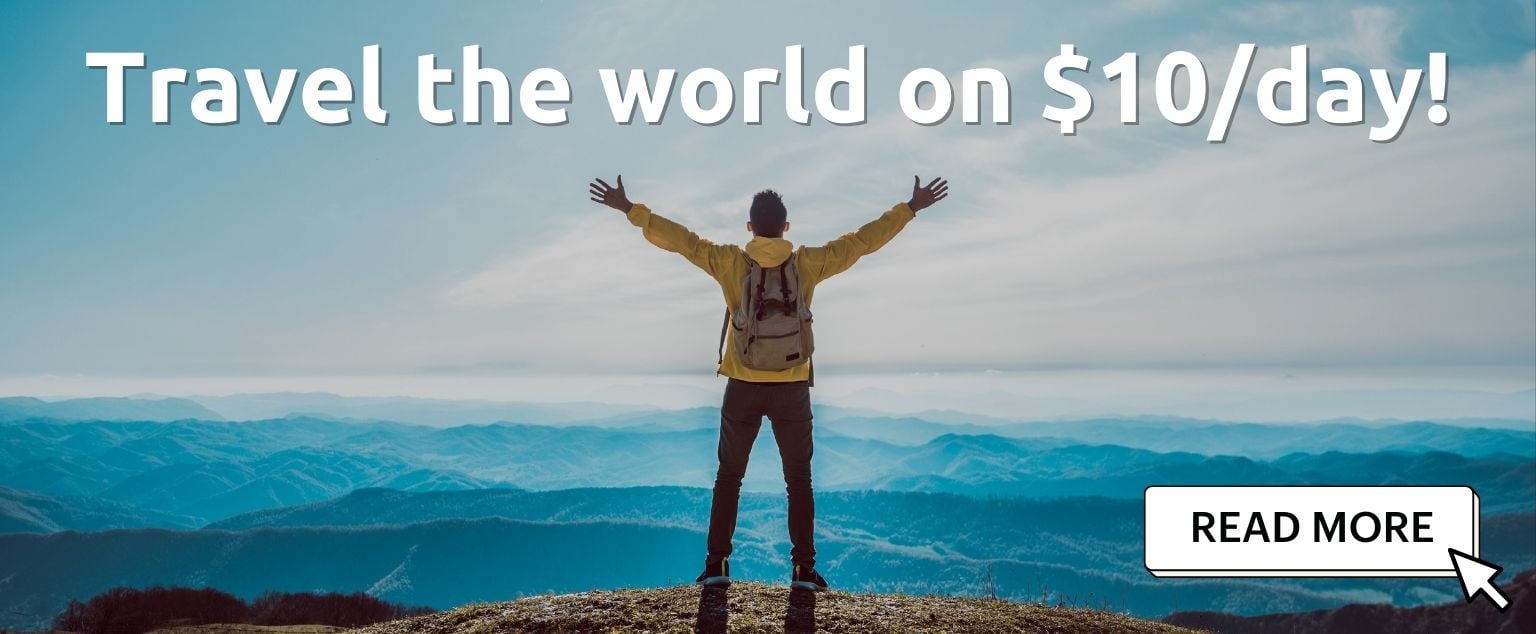 And for transparency's sake, please know that some of the links in our content are affiliate links. That means that if you book your accommodation, buy your gear, or sort your insurance through our link, we earn a small commission (at no extra cost to you). That said, we only link to the gear we trust and never recommend services we don't believe are up to scratch. Again, thank you!