Amsterdam is a tourist-trap. This is a city famed for its legal marijuana, plentiful hookers, and bar crawls. The tourist centre is loud, it's dirty, it's crowded and it's seriously tacky.
Luckily, this side of Amsterdam is only a tiny sliver of what this fascinating city has to offer to European backpackers. For the worthy explorer, somebody willing to step away from the normal backpacker trail in search of adventure, Amsterdam has plenty to offer. Backpacking through Europe wouldn't be complete without a stop in Amsterdam and something that everybody should try at some point.
I went to Amsterdam for four full days with my brother, Alex, an experienced backpacker and all-round cool dude. We decided early on that we were going to treat this as an expedition… We were going to uncover the best that Amsterdam has to offer and then share it with you guys.
We had a fantastic trip. We didn't spend too much. We didn't even get round to going to The Red Light District. We avoided groups of pissed Aussie backpackers and instead headed to some of the best local coffee shops where we mingled with super friendly Dutch folks chilling out after work.
Anyways worthy adventurer, read on to uncover the mysteries of the ultimate guide to backpacking Amsterdam.
How Much Does Backpacking Amsterdam Cost?
Amsterdam has a reputation for being an expensive city to live in as well as to visit. While prices may be high, and it may be easy to let your travel budget in Amsterdam get away from you, that doesn't mean that the average sexy backpacker can't get by comfortably.
There is plenty of backpacker accommodation in Amsterdam but I strongly recommend getting out of the tourist traps. I stayed in The Flying Pig Uptown which was cheap, right next door to a kick-ass park and a great place to meet people.
Otherwise, you'll find hostels all over Amsterdam averaging about $20-$30 a night for a dorm. However, you'll definitely have to make your way away from Amsterdam's touristic areas to find the more budget hostels. The same can be said of Airbnb – there are some great options if you have the extra cash.
If you're short on cash, I recommend Couchsurfing instead. Someone is bound to put you up, and you'll make a local friend to introduce you to the most buzzing coffee shops that the regular tourists don't find.
Food is pretty pricey in Amsterdam. I purposefully stayed in a hostel with a kitchen so I could cook my own food, and when I did eat out, I mostly stuck to pizza. Barney's Breakfast Lounge serves up a decent hangover breakfast.
You can hire bikes or stick to the trams and buses (which you can often sneak onto for free). I mostly walked everywhere… heck, it's a beautiful city! Backpacking in Amsterdam doesn't HAVE to be expensive… just get walking!
Otherwise, I'd recommend getting an OV-Chip Card. It's a cashless transit card that's going to halve your fares. Alternatively (if you're not taking my walking suggestion), full-day cards can be purchased for about $9.
A Daily Budget in Amsterdam
| Expense | Broke Backpacker | Frugal Traveller | Creature of Comfort |
| --- | --- | --- | --- |
| Accommodation | $15-$30 | $30-$50 | $70+ |
| Food | $10-$20 | $20-$30 | $40+ |
| Transport | $0-$10 | $10-$20 | $25+ |
| Nightlife Delights | $10-$20 | $20-$50 | $50+ |
| Attractions | $0-$15 | $15-$30 | $35+ |
| Total per day: | $35-$95 | $95-$180 | $220+ |
Amsterdam Budget Backpacking Tips
To keep your spending to an absolute minimum whilst travelling in Amsterdam I recommend sticking to the basic tenets of budget backpacking….
Rough it urban style – Camp out and save some cash! Seriously, people always underestimate how much money you can save on the road by skipping on the dorms every so often. Find a park, good bit of greenery, or even just a sneaky back alley to share with the friendly neighbourhood hobos for a night.
Cook your own food: If you are in the city for more than a couple of days, eating out for every single meal can get expensive fast! Try to cook at least one meal a day for yourself and spend your money on doing the fun stuff you love instead!
I always have a small gas cooker with me in case. If I go on an adventure out of the city on a hike or overnight camping trip (or perhaps if I'm just spending the night in a park), I can make myself a quick meal or a hot cup of coffee (awesome). The best way to save cash when travelling through cities is to have the best backpacking gear for the job.
Couchsurf: Following the theme of scoring free accommodation, Couchsurfing is the way to go! Meet locals, have excellent conversations, and nab a free place to rest your head all at once.
Pack a travel water bottle: Save money – and the planet – every day!
Why You Should Travel to Amsterdam with a Water Bottle
Plastic washes up on even the most pristine beaches… so do your part and keep the Big Blue beautiful
You aren't going to save the world overnight, but you might as well be part of the solution and not the problem. When you travel to some of the world's most remote places, you come to realise the full extent of the plastic problem. And I hope you become more inspired to continue being a responsible traveller.
STOP USING SINGLE-USE PLASTIC! If you'd like some more tips on how to save the world, be sure to watch the video below.
Plus, now you won't be buying overpriced bottles of water from the supermarkets either! Travel with a filtered water bottle instead and never waste a cent nor a turtle's life again.
Save $$$ • Save the Planet • Save Your Stomach!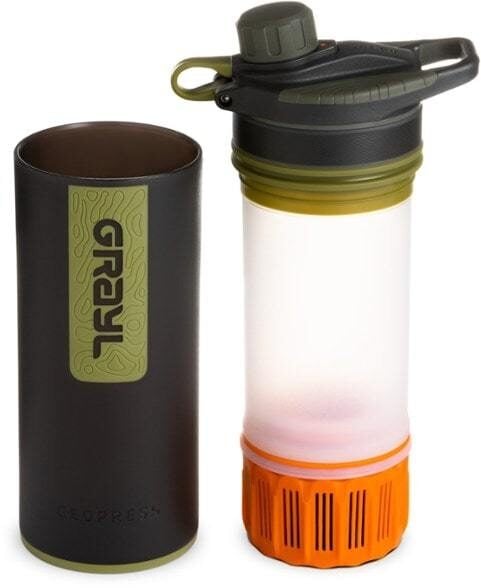 Drink water from ANYWHERE. The Grayl Geopress is the market's leading filtered water bottle protecting your tum from all the waterborne nasties. PLUS, you save money and the environment!
Single-use plastic bottles are a MASSIVE threat to marine life. Be a part of the solution and travel with a filter water bottle.
We've tested the Geopress rigorously from the icy heights of Pakistan to the tropical jungles of Cuba, and the results are in: it WORKS. Buy a Geopress: it's the last water bottle you'll ever buy.
Buy a Geopress!
Read the Review
Oh man, choosing where to stay in Amsterdam can be such a hassle. You're near-drowning in choices!
From cool and budget-friendly hostels to gorgeous private apartments and even some stellar houseboats, there are heaps of amazing places to stay in Amsterdam. Here are my faves of the suited-for-backpackers variety.
Best Backpacker Hostel in Amsterdam: The Flying Pigs
Ya-hah – the whole damn lot. I can personally vouch for the Flying Pig Uptown Hostel; it's an awesome pad with good vibes and the people to match (plus a free brekky). However, I have it on good authority that the whole damn Flying Pig hostel chain is dope!
The Flying Pig Downtown Hostel is a bigger hostel. It's equally prone to parties and madness but just lacks in the smaller, homier feel. Meanwhile, the Flying Pig Beach Hostel is outside the city centre and – you guessed it – by the beach! It's the mere chill offering.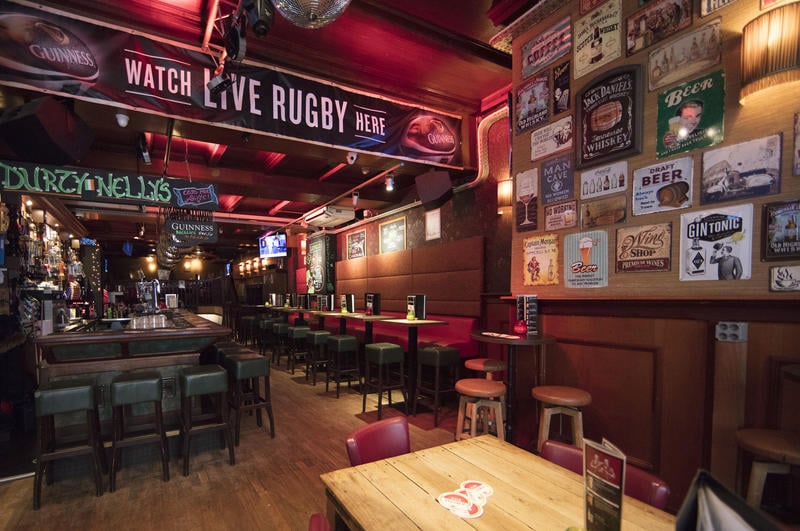 Look, honestly, probably check out Flying Pig again, but failing that, Durty Nelly's is a fine runner-up Amsterdam party hostel. Why? Well, it's not just a hostel. It's an Irish pub!
It's a more affordable choice of party hostels in Amsterdam, and the discount food and drinks just help that more! There's live DJs on the weekend, a greasy Irish fry-up in the morns to cure the hangover blues, and it's in a very central location too!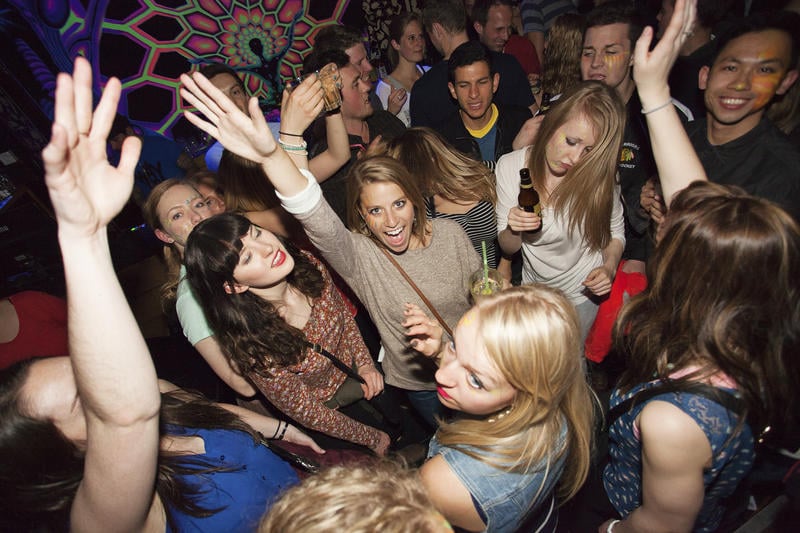 On-site bar? Pfft, that's baby shit – how 'bout an on-site nightclub! If you can't meet, greet, and make some buddies there, then just stay home!
It's a tight hostel – one of the top-rated hostels in Amsterdam – with good amenities and comfy pillows. Staying here also nets you drink discounts at the nightclub, so you won't even need to hit the town at. I mean, you still should, but it's a nice bonus!
This is definitely out of most backpackers price range, however, if you're travelling as a couple and just want to pamper yourself for a night, then definitely check out Green Terrace. A guest suite COMPLETE with a private garden and private entrance.
…And a private bathroom! So you're basically staying in a place all to yourself except it's cheaper! The location is fantastic, the host is equally fantastic, and major attractions are only a stroll away. Enjoy!s well as the main bathroom.
Still not satisfied? Then check out our other rad Amsterdam accommodation guides!
What is the One Item Every Traveller NEEDS???
There is one item every traveller NEEDS. Some travellers don't even know they need it, but those travellers need it more than anyone.
What is this forgotten essential of the backpacker-life? SPOILERS! Guess you'll just have to click the button to find out. 😉
Find Out What It Is!
What are the best things to do in Amsterdam? There's so much awesome stuff in Amsterdam to do in the city – smoking and non-smoking, of course – but as for my personal fave activities? Well, just see below!
1. See Anne Frank's House
Well worth a visit to learn the famous story of a Jewish family in hiding during WWII. Try to get there super early to avoid the crowds. It's well worth reading Anne Frank's Diary before you go.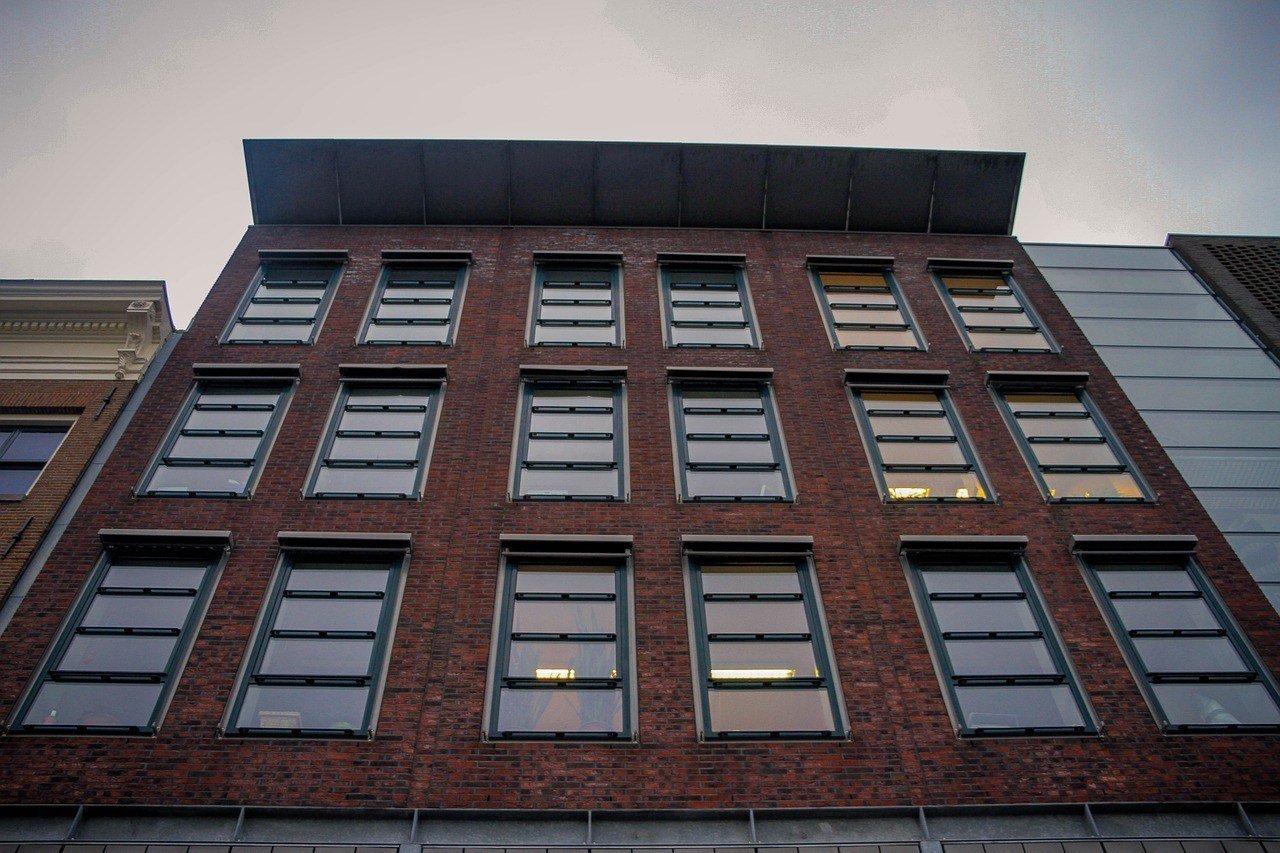 2. Think About Your Mortality at Body Worlds
A fascinating art exhibition made up of donated bodies which have been partially flayed to reveal the complex inner workings of bone and muscle. Nowhere near as gruesome as it sounds but I still wouldn't recommend going in stoned.
3. Dose Yourself for the Electric Ladyland Museum
One of the coolest 'off the beaten track' places in Amsterdam to visit that I have ever found; this small museum is dedicated to teaching folks about the wonders of fluorescent art. Super psychedelic vibes.
4. Explore the Canals of Amsterdam
One of the best things to do in Amsterdam is to simply wander the canals and pop into quaint little coffee shops, cafes and art shops. Some folks opt to sleep on the canals in a houseboat.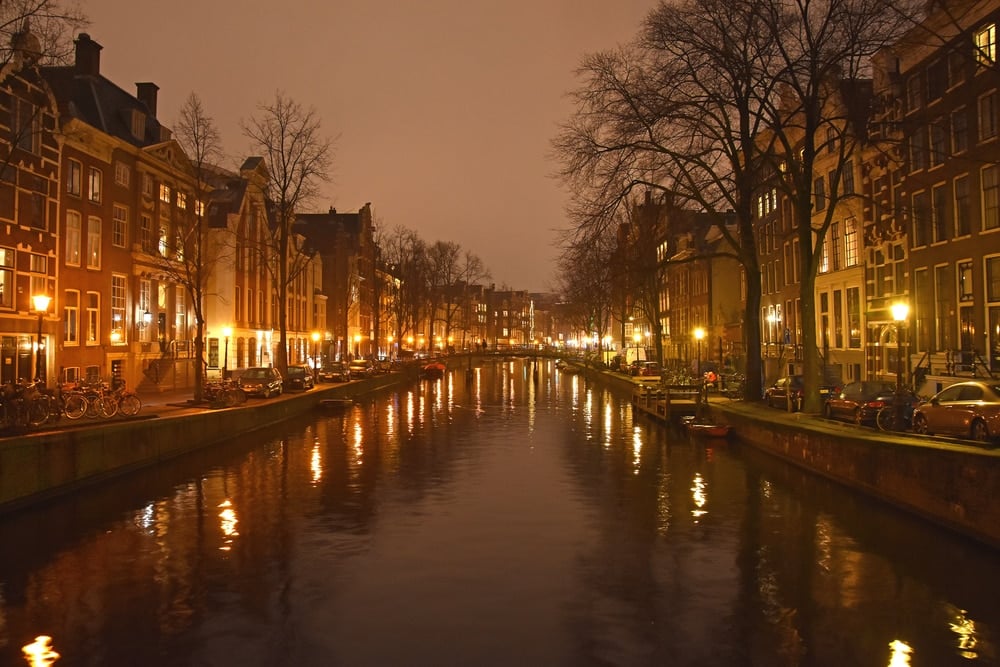 5. Pew-Pew – Laser Tag!
Stoned laser-tag anyone? Seriously though… Laser-tag is awesome. There are over a dozen laser-tag centres in Amsterdam and they're all dope!
6. Spend a Day in VondelPark
A stone's throw from The Flying Pig Uptown and a fantastic place to chill out with a picnic or simply go for a wander. This park is absolutely massive and although it looks a little dodgy is totally safe at night. There is a massive bridge across one part of the park and under the bridge is a very edgy yet very cool bar set back in a series of old cellars.
7. Take Some Epic Day Trips from Amsterdam
Why just get stuck in Amsterdam? There are so many beautiful places to visit well-deserving of making the trip from Amsterdam for. Check out this epic post detailing the best day trips from Amsterdam for some inspiration!
8. Experiment 😉
In Amsterdam, marijuana is legal and you can buy smokables and hash brownies easily. Truffles, a type of shrooms, are also legal. Both of these can be highly enjoyable but need to be treated with respect. I have covered my own experiences with both of these below.
Some of Amsterdam's best attractions aren't cheap. If you're going to visit the Rijksmuseum or Anne Frank House, pick up tickets online at Tiqets.com to get the best possible price without waiting in admission lines!
Is This the Best Daypack EVER???
Backpacking Amsterdam 3-Day Itinerary
See, there are a ton of cool things in Amsterdam to do! But chances are you'll be doped up to your eyeballs swimming in the good feels, so how are you going to remember to do it all? By planning an epic travel itinerary for Amsterdam – that's how!
Day 1 – Classic Amsterdam
Your first day in Amsterdam, soaking up all that is classic about this city, begins in Dam Square. Here you should marvel at the buildings, take all the photos you can, before hopping inside the Royal Palace for a tour of how the royals in the Netherlands do things. After an hour or so, you'll probably get hunger pangs; stop off for something to eat at the nearby Het Stadspaleis, an organic joint.
Then, when you're fully satisfied, it's time to start making your way to the Anne Frank House (make sure to book in advance), which is a 10-minute walk or 10 minutes on the number 13 or 17 trams from your lunch venue. Learn all about the diarist and the events of WWII, then make a loop on foot to explore the Jewish Quarter, ending up back at the house.
Jordaan is on your doorstep, and where you'll be spending the evening. Wander around, admire the narrow streets and townhouses, and then find somewhere for dinner. Try out some Dutch fare along the canal at Restaurant Moeders, a quirky spot serving up classics, or dine on Mexican plates at Cafe Struik. Round your evening off with drinks at Cafe Sound Garden, featuring DJ nights and live music.
Day 2 – Weird Amsterdam
Start your day at the KattenKabinet, either before or after you start your odyssey through the world of cat-related art, have some breakfast at Lavinia Good Food (the clue is in the name). After this, your next destination is a 20-minute walk away – or a simple matter of 18 minutes on the number 2 tram. After this, you'll arrive at Electric Ladyland, a fluoro wonderland that you have to book in advance.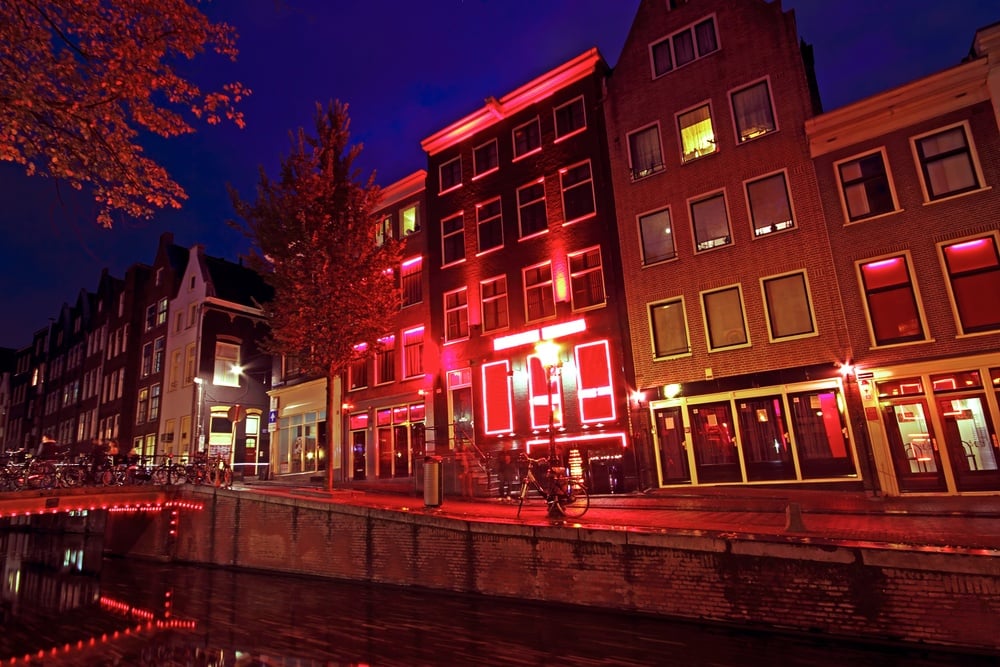 Have a fun lunch at Cafe Sonneveld before heading off again to one of Amsterdam's premier attractions: the Heineken Experience. Catch the number 5 tram (24 minutes; or a half an hour walk) to get there. This is definitely one of the most fun things to do in Amsterdam, but it's still a pretty odd way to spend your time. You'll love it.
Then it's time for another mainstay of the city: the Red Light District. 16 minutes on the number 28 tram, or a 20-minute walk, will have you at the doorstep of the Prostitution Information Centre – a good place to start exploring this illicit district. Drink at In't Aepjen (you can no longer pay with monkeys), and hit the clubs after; 24-hour De School is 30 minutes away on the number 13 tram.
Day 3 – Chill Amsterdam
After booze-and-more-fuelled weekend in Amsterdam, you may (or may not) be feeling worse for wear, so here's a day to see the sights at your own pace thanks to the addition of a bicycle. Pedal around on the safe cycle lanes of the city, making sure to pick Waterlooplein Market as your first, preferably morning, spot. Bagels & Beans is a perfect breakfast spot here, by the way (you're welcome).
After browsing the market, it's a 5-minute bike ride to Van Stapele. You know you've got room for a freshly baked cookie, right? Pick up a couple, chow down, then keep on cycling (9 minutes) to Vondelpark.
Once you're here, you can cycle around the park, find somewhere to chill for a while, watch a show at the theatre, stop off for a snack midway at the Blue Teahouse (since 1937). It's a chill place.
From there it's a 3 minute pedal to the charming Café de Sluyswacht. Yes, more food. But this is a great hang out spot; if it's cold, sit inside, if it's nice weather, sit outside. It's very easy to spend a while here, with an alcoholic beverage or caffeinated drink – your choice.
Finally, your evening and last send-off awaits in the form of a canal cruise. Book online, read reviews for the most reputable companies, and enjoy.
Many places in the world, the top tips for travelling remain the same, and Amsterdam is no different! However, there's a bit more nuanced info you should definitely have on your side before commencing a trip to Amsterdam.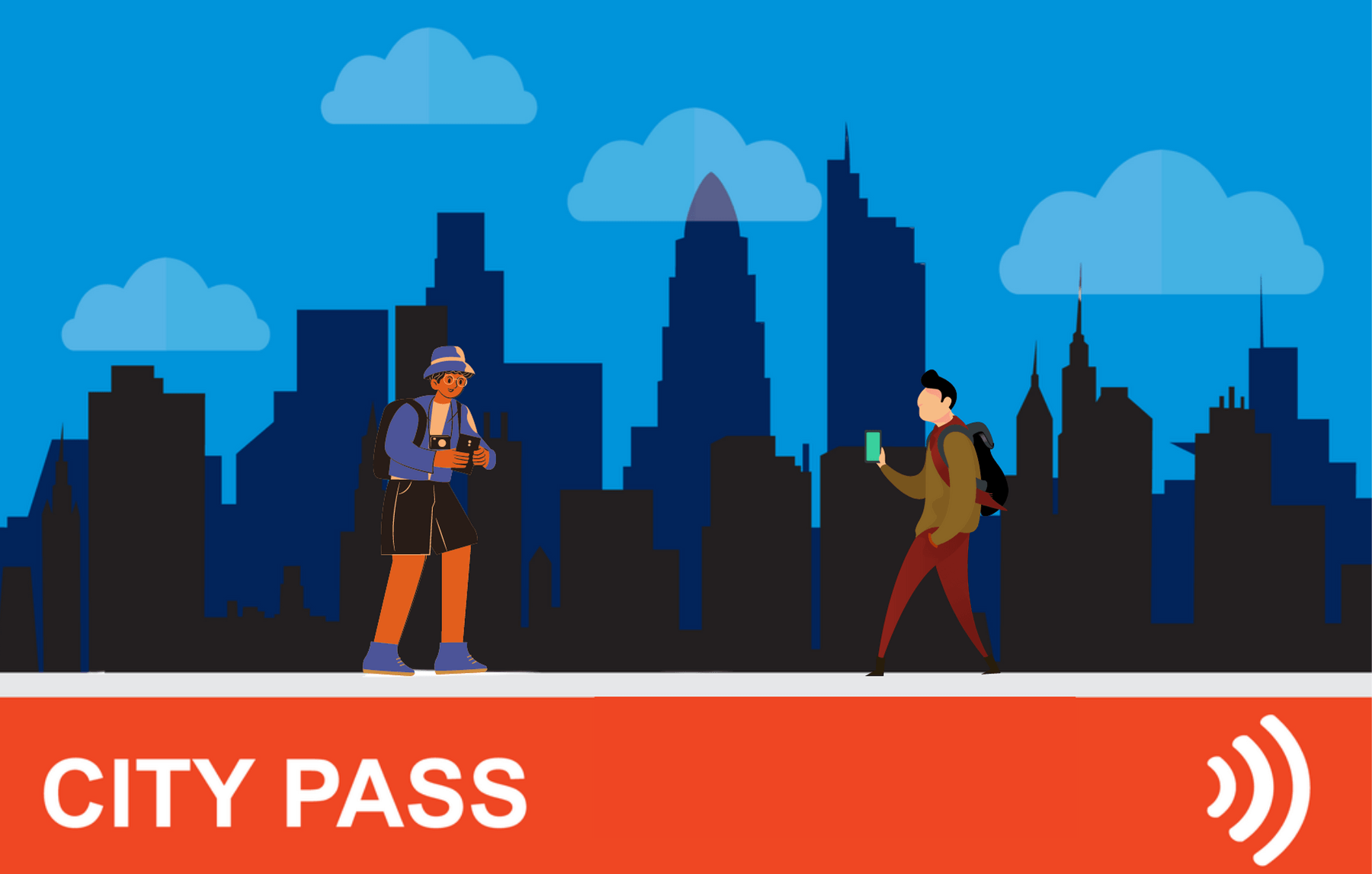 Travelling to Amsterdam? Then plan yo' trip the smart way!
With an Amsterdam City Pass, you can experience the best of Amsterdam at the CHEAPEST prices. Discounts, attractions, tickets, and even public transport are all standards in any good city pass – be sure invest now and save them $$$ when you arrive!
Buy Your Pass NOW!
Best Time of Year to Visit Amsterdam
While it's impossible to say that there is a worst time to visit, a lot of people have differing opinions on the best time to go to Amsterdam. Of course, it depends solely on the type of activities that you enjoy most. Each of the four seasons fully transforms and takes over Amsterdam's landscapes, and each brings with it a new list of things to see and do.
Visiting Amsterdam during the winter will mean lots of rain and dreary days. This also the low tourist season in Amsterdam, which means there will be fewer tourists and cheaper prices.
The best time to visit Amsterdam for a less bleak holiday is during the spring and autumn, i.e. the shoulder months. The weather will be fair, the tourists haven't arrived in force yet, and prices will be reasonable.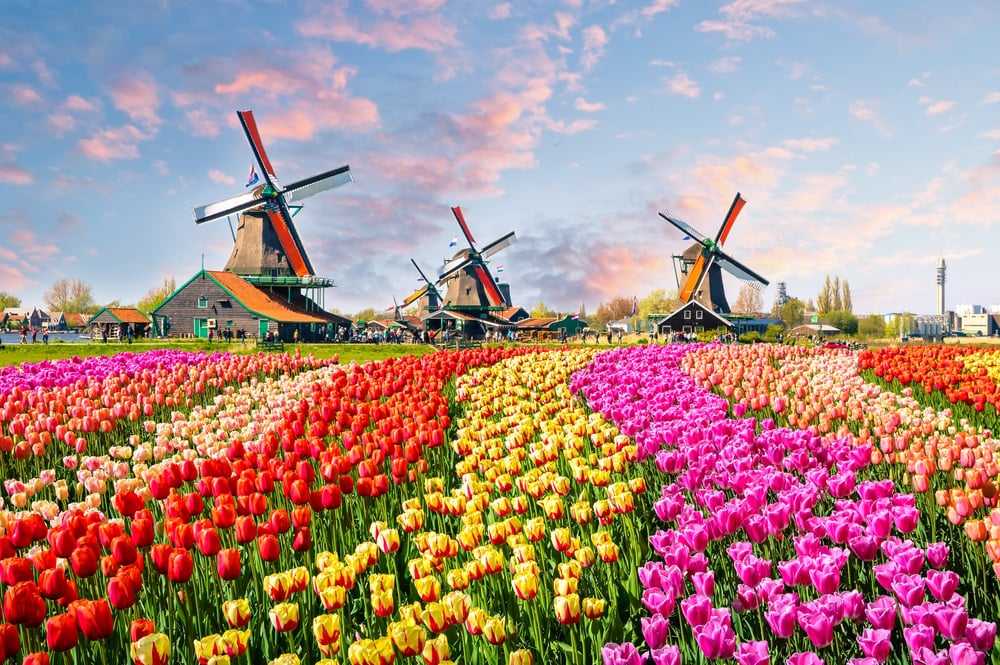 Summer is when the streets of Amsterdam are jam-packed. As such, prices will be higher but Amsterdam is really fun during this time. A lot of backpackers, tourists, and travellers float in, and the nightlife venues go off! This is when Amsterdam turns into one of the best party cities in Europe.
If you're there in the warmer months, then why not travel the Netherlands a bit more widely? The country might be small (and extremely underappreciated outside of Amsterdam), but there is an incredible amount to explore.
Safety in Amsterdam
Oh yes sir-ee – Amsterdam has a reputation for being a very safe city! The most you'll have to look out for to stay safe in Amsterdam is pickpockets and some thievery of the petty variety. That said, if you're really doing the Amsterdam thing – drugs, drink, consensual solicited intercourse, and more drugs – then you'll need to be a bit more on the ball.
The number one rule: never get too fucked up. Keep your wits and your common-sense about you; you'll be just fine.
For some more tips on visiting Amsterdam safely as a tourist, try:
Get Insured Before Backpacking Amsterdam
Traveling without insurance would be risky so do consider getting good backpacker insurance sorted before you head off on an adventure.
I have been using World Nomads for some time now and made a few claims over the years. They're easy to use, professional and relatively affordable. They may also let you buy or extend a policy once you've started your trip and are already abroad which is super handy.
If there's one insurance company I trust, it's World Nomads.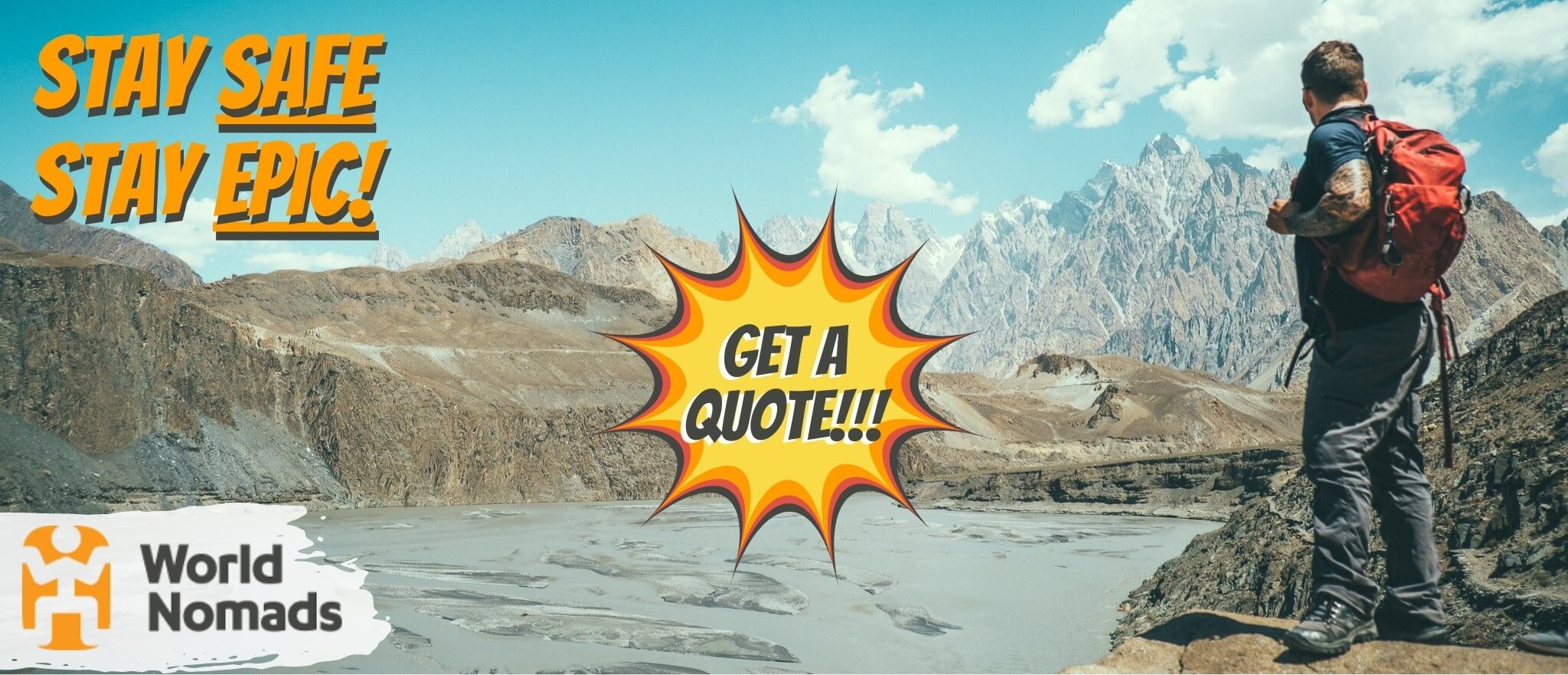 It's good to get lost sometimes, but it's also good not to get too lost. There are people that want you home in one piece.
There's one travel insurance provider The Broke Backpacker trusts for all his wildest shenanigans… World Nomads!
Click the button below to get a quote on your insurance or read our in-depth review of World Nomads' coverage. And then… let the shenanigans begin. 😉
Some Extra Free Things to Do in Amsterdam
There are most certainly activities in Amsterdam to do for free. You could enjoy one of the many spectacular parks (possibly with a joint), take yourself on a self-guided street art tour (probably with a joint), or you can just stay in the hostel and watch Netflix… with a joint!
For a more nuanced perspective mostly-free of delicious doobie references, check out this awesome post on what to do in Amsterdam without money!
Books to Read on Amsterdam
These are some of my favourite travel reads set in Holland or Amsterdam. Reading a few of these will give you a bit of insight into Amsterdam before you visit: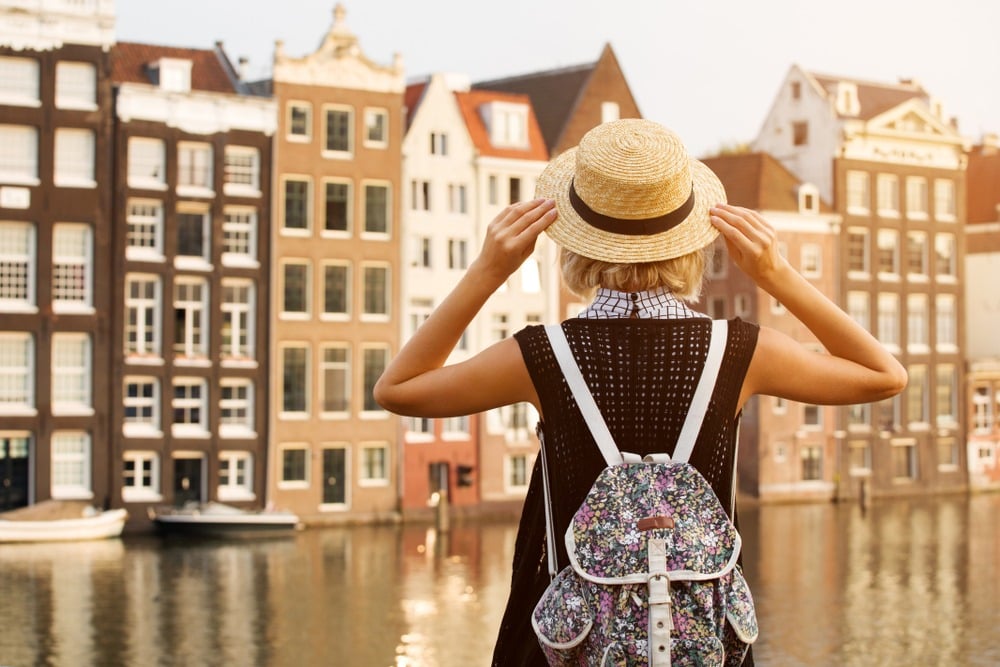 Smoking, Eating, Drinking in Amsterdam
Yeah, c'mon, it's Amsterdam. If you haven't heard of  Amsterdam's notorious reputation, then you very soon will! Starting with everybody's favourite gal – Mary Jane.
Marijuana in Amsterdam
The first thing you should know about marijuana in Amsterdam is that it is strong…
Whether you are a first-time smoker or a die-hard stoner, you need to go easy in Amsterdam. The weed is so potent that it really will knock you on your ass if you let it. Many coffeeshops will not let you smoke tobacco, this means that you can only smoke blunts (pure weed with no tobacco) which you can either roll yourself or buy from the coffeeshop.
In most bars, you cannot smoke marijuana. In general, you should only try to smoke marijuana in places which actually sell it. There are very few places where you can smoke marijuana and drink alcohol at the same time.
You can smoke on the street but I urge discretion, in general, it's best to only smoke in coffeeshops, parks or when you are in a pretty deserted area. There seems to be confusion as to whether it is actually legal to smoke marijuana on the street; I did hear about some backpackers being fined by the police for smoking in the town centre.
Most folks buy their weed from a coffeeshop where they will then sit and chill out with a smoke. Coffee shops are a great idea but 90% of the ones in Amsterdam feel like techno-clubs… not exactly the most chilled atmosphere. Myself and my brother toured over 20 coffeeshops and narrowed it down to our top six coffeeshops in Amsterdam…
Recommended Coffee Shops in Amsterdam
My personal picks of the best coffee shops in Amsterdam to knock you off your block:
Paradox: My favourite coffee shop in Amsterdam. Chilled vibes, board games, good marijuana at fair prices, two minutes from the Electric Ladyland Museum. You can use the volcano here for free; ask one of the friendly staff to show you how.
Dampkring: There are two Dampkrings in Amsterdam, the one on Handboogstraat is hands down the best. It is beautifully furnished with gorgeous lighting that creates a chilled, enlightened, vibe – seriously, just go check it out. The crowd here is almost exclusively local. Space cake and hash brownies are available here.
Abraxys: An institution and well worth a visit, Abraxys has super trippy vibes with awesome semi-precious stone artwork in the walls. Chilled electro-music and Bass Trance rules supreme here. I recommend the 'White Widow' joints.
Super Skunk: Very 'clubby' inside but with a nice outside space that looks out across the canals. A wide range of weed inside including the famous 'Bubblegum'.
The Dolphin: Run by the extremely friendly Marijuan, The Dolphin is just a ten minute walk from The Flying Pig Uptown and has some super trippy vibes inside. The Dolphin is relatively expensive but is a good place to meet people and the vibes really are nuts – it's well worth popping in for an hour even if it isn't really your scene. Space cake is available here.
Internet Bar: An edgy underground bar that serves both alcohol and marijuana. This is the closest cheap coffeeshop to The Flying Pig. It is very close to the massive Bulldog Bar.
Tripping in Amsterdam
One of our very favourite things to do in Amsterdam! My brother and I went to a 'Smart-shop' (there's a few around) and purchased 10g of Atlantis Truffles, nicknamed 'Philosophers Stones'. We listened to the store's owner, did some research online as to what to expect and then split the 10g in our hostel. We wanted to be near a bathroom in case it went wrong!
We then began to play a game of chess in the mostly deserted hostel bar. About thirty minutes passed and I noticed the patterns upon the brightly coloured walls becoming more pronounced. Tendrils of electrified light snaked their way through the air, drawing my attention across the room. I looked around for about five minutes or so, aware that my trip was beginning.
Alex and I decided we should head outside and so we made the short five-minute walk from the hostel to VondelPark. We took with us a small rucksack with a blanket, bottle of water, ibuprofen, chocolate, a pre-rolled mixed joint, portable speakers, and our phones. We made for a spot we had staked out earlier, under a large tree, with a stunning view across a meandering river. The park was busy but in general, everybody was sat about 20 meters away from each other.
We spent the next few hours listening to chilled tunes, watching the clouds, chatting and going for the occasional walk. The trip itself was not particularly difficult although both of us would have preferred it if there had been fewer people in the park.
Alex experienced strong visual effects, mine were not so pronounced. Both of us could think lucidly most of the time although the trip did come in waves and there were periods where we simply sat in silence taking it in. Walking normally was somewhat tricky.
In total, the trip lasted around five hours. There was a short but noticeable comedown when both of us felt emotionally drained for about twenty minutes. Both of us had some interesting thought processes throughout the day with Alex, in particular, gaining some new perspectives on the universe and oneness of everything.
Overall, a very fun day – 8.7/10!
Know Your Weed – By Alex Hatton
Much like the selection of drinks available at bars, the coffee shops have menus from which you can select the strain of weed you wish to smoke. There's a shit ton of different types with all kinds of funky names such as AK47, Cookie Kush, and Turbo Boost. That last one's not actually a strain of weed as far as I know but it would be if I got to name a new strain!
Although some strains are obviously stronger than others (a thing you can find out by checking the menu or asking the knowledgeable staff) don't bother getting too bogged down in trying to detect the subtle differences between two different joints you smoked as chances are you'll be spannered from the bright lights, trippy interiors of the coffee shops, and (hopefully) awesome people that you meet, you won't know exactly what's causing the way you feel…
All you really need to be aware of are the two main types of cannabis – Sativa and Indica. All strains of weed belong to one of these two groups or are a hybrid of the two.
Sativa is the weed that gets you uplifted, euphoric and occasionally tripped out. Indica gives you more of a stoned, relaxing feeling best enjoyed in the evening. Knowing about these two main types of weed is useful and should help you with selecting the appropriate ganja fo' yo' flanga (My poor and lazy attempt at weed lingo).
…But hey since this is an INTERNET article here's an obligatory favourite strain: "Shiva" – An indica-dominant hybrid, this bad boy is moderate strength and offers a nice clear-headed high without sending one to sleep. Also, Shiva is the Indian God of Destruction so that's a pretty cool name right there.
Another thing to bare in mind, even for experienced smokers, is when you go to Amsterdam, do be prepared for how mind numbingly strong the stuff is…. "Medium" over there is usually what "Strong" would be in most other countries where it's illegal. Due to many coffee shops forbidding the smoking of tobacco, you'll have to hook back blunts if you wanna smoke at them.
Personally, I prefer pre-rolled joints mixed with tobacco – they are less harsh than weed blunts and the staff usually roll them pretty well. But hey even when they don't, it's still better than anything I could do because despite years of marijuana fandom I still suck at rolling joints and so does Will… Just don't tell anyone.
AND THERE YOU HAVE IT! Another (and also the first and last ever) issue from the blazy backpacker… P.S. If you do go to Amsterdam please don't be a dick and blast deafeningly loud house and jungle music in the park…it's one of the few chilled places to go and no one else who has retreated there likes you or your music.
Check out Blazed Backpacker 101 for tips on how to stay safe in Amsterdam while getting fucked!
A Disclaimer: Positive vibes for the win!
All information provided above is our opinion and should be taken with a pinch of salt. Neither of us is an expert on drugs nor do either of us, or The Broke Backpacker as a website, condone their use. If you do plan on trying marijuana whilst in Amsterdam, please stay safe!
Be aware that the marijuana in Amsterdam will probably be the strongest you have ever tried; avoid the blunts and don't fall into a 'stoned smoking circle'. Do not purchase drugs, legal or otherwise, from a stranger in the street. Positive vibes and good times to you all – have an absolute blast exploring one kick-ass city!
Final Thoughts from this Amsterdam Travel Guide
Ok, folks – it's almost time for that Amsterdam backpacking adventure! There are just a couple of other extra tidbits to cover and then we are out.
Namely, what if you love Amsterdam? What if you want to stay in Amsterdam as long as humanly possible? Well, here's how…
Make Money Online Whilst Backpacking Amsterdam
Travelling in Amsterdam long-term? Keen to make some cash when you are not exploring the city?
Teaching English online is a great way to earn a consistent income—from anywhere in the world with a good internet connection. Depending on your qualifications (or your motivation to obtain qualifications like a TEFL certificate) you can teach English remotely from your laptop, save some cash for your next adventure, and make a positive impact on the world by improving another person's language skills! It's a win-win! Check out this detailed article for everything you need to know to start teaching English online.
Learn what it's like to be a VIPKID teacher, a top company in the field of online English learning.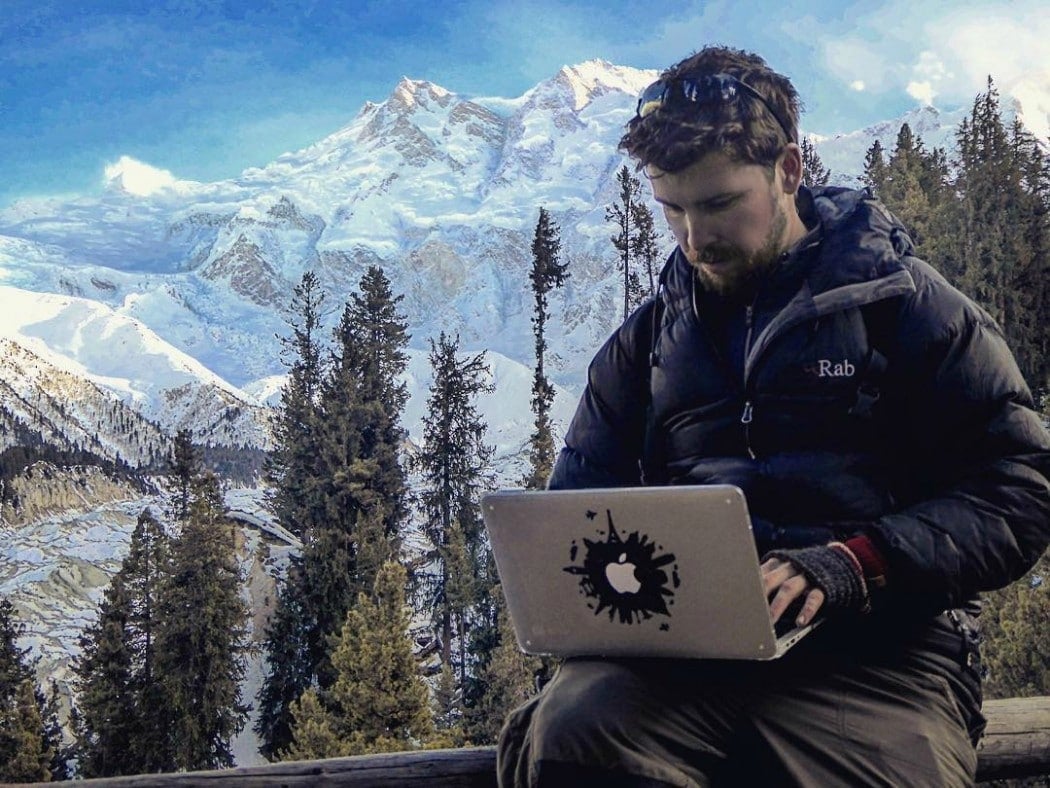 In addition to giving you the qualifications to teach English online, TEFL courses open up a huge range of opportunities and you can find teaching work all over the world. To find out more about TEFL courses and how you can teach English around the world, read my in-depth report on teaching English abroad.
Broke Backpacker readers get a 35% discount on TEFL courses with MyTEFL (simply enter the code BACKPKR), to find out more, please read my in-depth report on teaching English abroad.
Whether you are keen to teach English online or looking to take your teaching game a step further by finding a job teaching English in a foreign country, getting your TEFL certificate is absolutely a step in the right direction.
Volunteering in Amsterdam
Long term travel is awesome. Giving back is awesome too. For backpackers looking to travel long-term on a budget in Amsterdam whilst making a real impact on local communities, look no further than Worldpackers. World Packers is an excellent platform connecting travellers with meaningful volunteer positions throughout the world.
In exchange for a few hours of work each day, your room and board are covered.
Backpackers can spend long periods of time volunteering in an awesome place without spending any money. Meaningful life and travel experiences are rooted in stepping out of your comfort zone and into the world of a purposeful project.
Worldpackers opens the doors for work opportunities in hostels, homestays, NGOs, and eco-projects around the world. We've tried and approved them ourselves – check out our Worldpackers in-depth review.
If you're ready to create a life-changing travel experience and give back to the community, join the Worldpacker community now. As a Broke Backpacker reader, you'll get a special discount of $10. Just use the discount code BROKEBACKPACKER and your membership is discounted from $49 a year to only $39.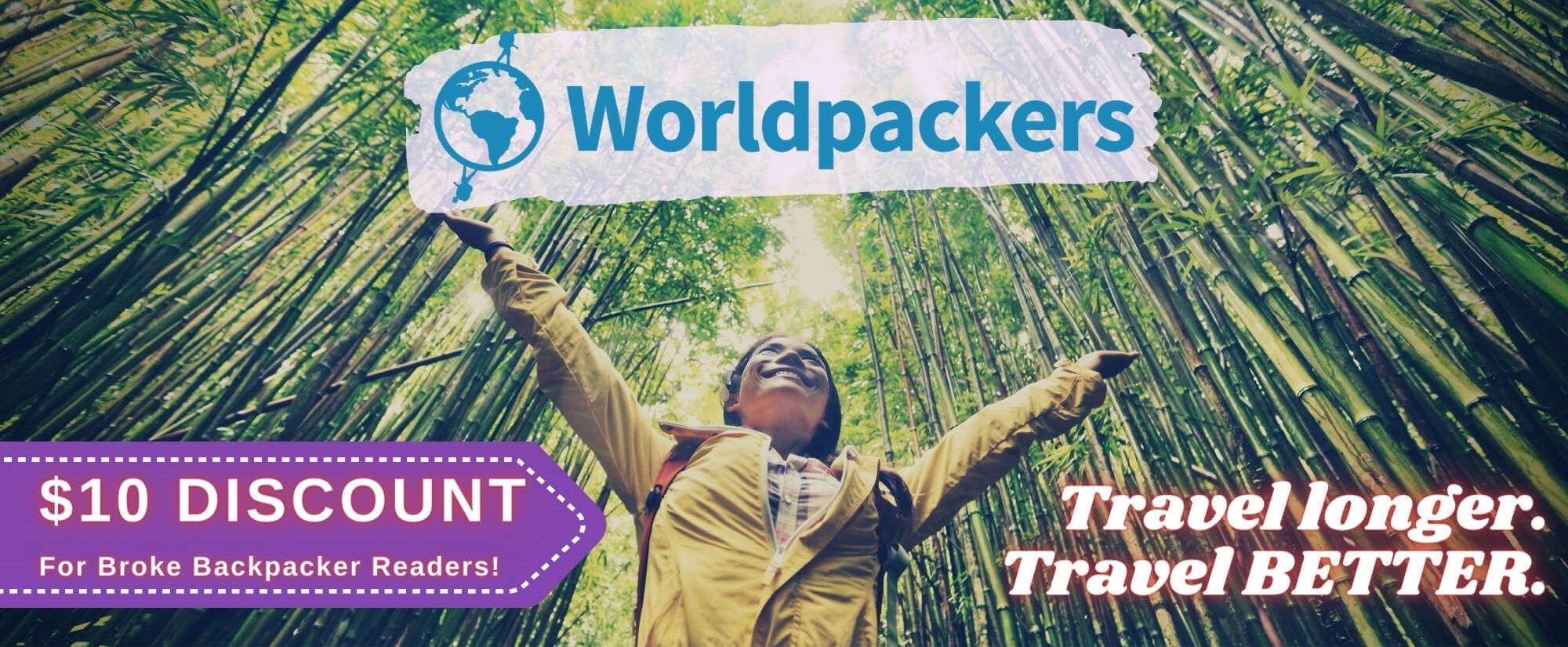 Worldpackers: connecting travellers with meaningful travel experiences.
Being a Responsible Backpacker in Amsterdam
Reduce your plastic footprint: Perhaps the best thing you can do for our planet is to make sure you do NOT add to the plastic problem all over the world. Don't buy one-use water bottles, the plastic ends up in landfill or in the ocean. Instead, pack a tough travel water bottle.
Go and watch A Plastic Ocean on Netflix – it'll change how you view the plastic problem in the world; you need to understand what we are up against. If you think it doesn't matter, get off my fucking site.
Don't pick up single-use plastic bags, you're a backpacker – take your daypack if you need to go to the shop or run errands.
Bear in mind, that many animal products in countries you travel through will not be ethically farmed and won't be of the highest quality. I'm a carnivore but when I'm on the road, I only eat chicken. Mass-farming of cows etc leads to the rainforest being cut down – which is obviously a huge problem.
Need more guidance? Check out our post on how to be a responsible backpacker.
Closing Thoughts
Backpacking in Amsterdam will bring you ample opportunities to participate in debauchery, and it is very important to have fun, let loose, and get a bit wild at times—but within reason. Most backpacking trips I have been on across the world have included at least a few mornings where I wake up knowing I went too far.
There are some things that will put you in the category of a straight-up jackass if you do them. Being super loud and obnoxious in a tiny hostel at 3 AM is a classic rookie backpacker mistake. Everyone in the hostel will hate you when you wake them up. Show your fellow travellers respect whilst backpacking in Amsterdam and anywhere else for that matter!
Smoking so much weed that you can't see or stay awake can happen very easily. Know your limits and take it easy. The weed and the mushrooms aren't going anywhere and neither is Amsterdam!
So get out there, soak her up; appreciate her grungy side and the historical goodies too. Have a blast, amigos – boom, Shiva!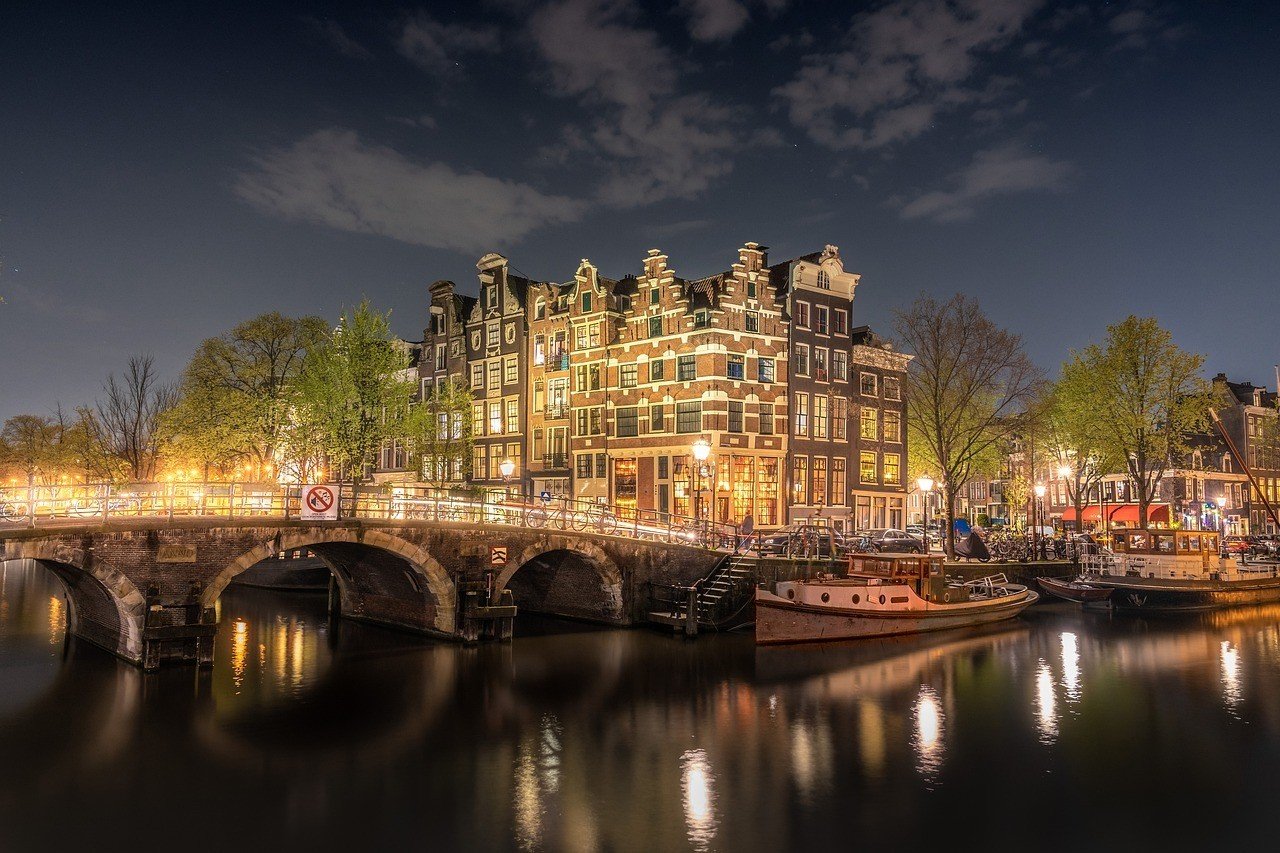 ---
Thanks for reading – that was fun! 😀
We bring you epic FREE content!
Find out how YOU can help support us.
We're a big site with a big team and this job isn't always easy. But we do it because we love it – we love providing epic and free content. We love the knowledge that our content keeps you adventuring. We don't ask for money, but if you'd like to find out how you can help the site in more organic ways, click the button below.
Thank you for your support 🙂
---
Bye for now, but not forever!
If you want MORE top-tier Broke Backpacker content like this, then sign up for our weekly newsletter below to get the latest and greatest!
And for transparency's sake, please know that some of the links in our content are affiliate links. That means that if you book your accommodation, buy your gear, or sort your insurance through our link, we earn a small commission (at no extra cost to you). That said, we only link to the gear we trust and never recommend services we don't believe are up to scratch. Again, thank you!