Amsterdam, the famed capital city of the Netherlands, known for its artistic and rich cultural heritage! There's nothing more exciting than the opportunity to spend the weekend in Amsterdam!
Amsterdam was home to one of the most powerful ports in the world during the Dutch Golden Age, which took place in the 17th century. This made Amsterdam the leading centre of finance and trade. Due to the number of wars that the Dutch took part in during the 18th and 19th centuries, their power-status in the world declined considerably!
Although Amsterdam is now known for turning a blind eye to the use of marijuana, there's so much more to this beautiful city than just that. In fact, the oldest parts of Amsterdam date back to the 9th century!
There are so many old-timey buildings and areas to be explored in and around Amsterdam! Plus, the number of tourist attractions and sightseeing tours in this area are numerous, you may even need to extend your trip!
So what are you waiting for?! If you've been wondering what to do in Amsterdam, or what to see in Amsterdam, you've come to the right place.
Unlock the The Broke Backpacker's GREATEST Travel Secrets!
Sign up for The Broke Backpacker Newsletter below to receive weekly tips on the travel-life + a FREE copy of The Backpacker Bible!
Insider Tips for an AMAZING Weekend in Amsterdam
Anytime is a good time to visit Amsterdam, but weekends are sublime.We know you'd like to make the most of the precious time you have in this lovely city, so we've put together a few insider tips so that you can have the best time possible during your trip to Amsterdam!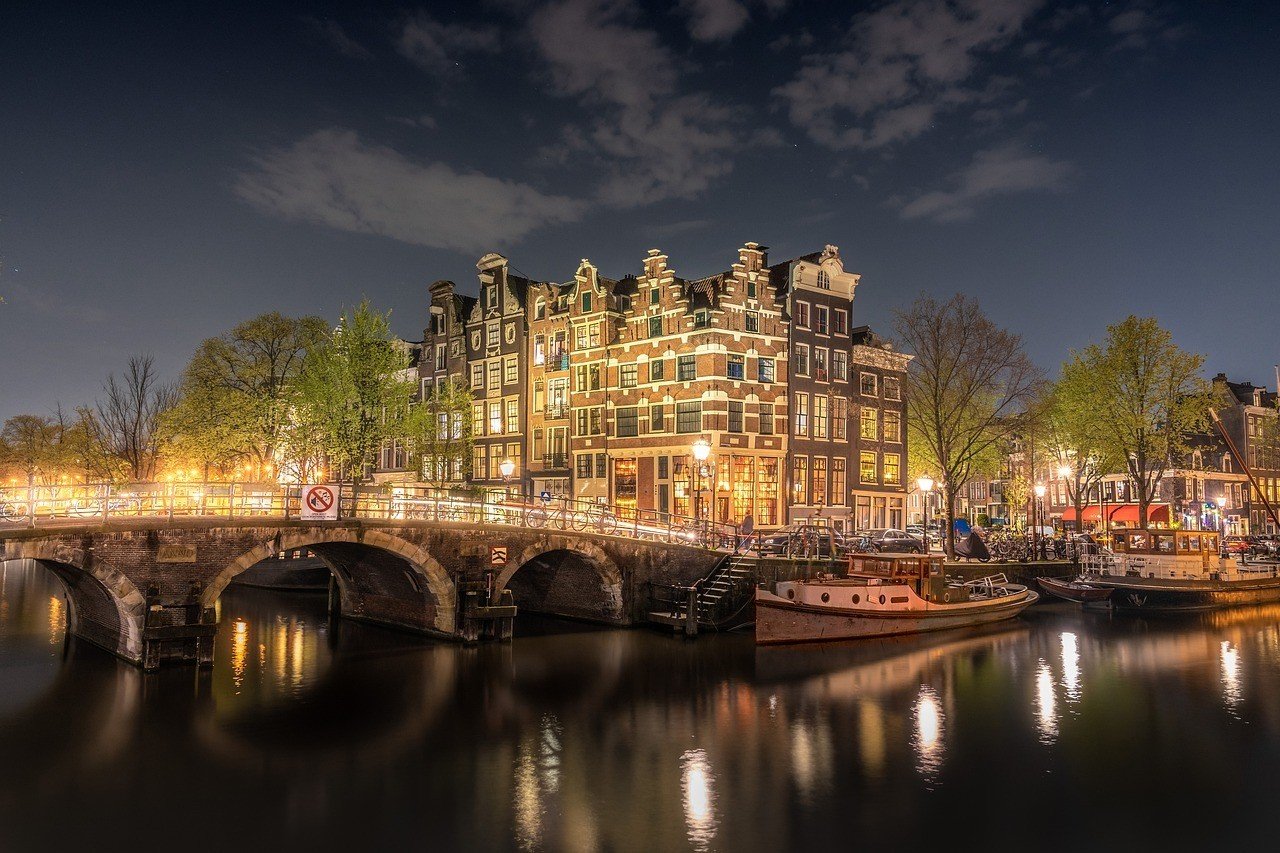 Know Where to Stay in Amsterdam
Since you'll only be staying in Amsterdam for the weekend, it's important to find somewhere to stay that is close to the majority of the attractions you'd like to visit! It would be pointless spending half your weekend traveling on public transport, when you could be out and about, taking in all the sights that Amsterdam has to offer! Luckily, most of Amsterdam's amazing hostels are located bang in the city centre.
For this reason, we recommend booking accommodation that is centrally located. Minimising your travel time on short holidays abroad is absolutely essential! So let's take a look at a few of our favorite places to stay in Amsterdam.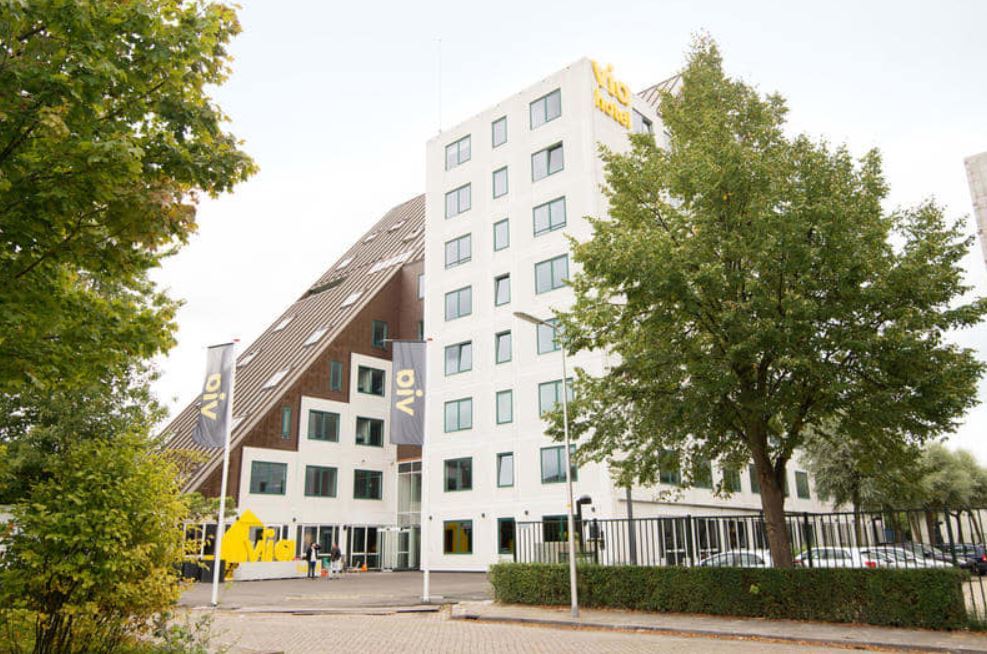 This idyllically situated Amsterdam hostel is only a 10-minute walk from Amsterdam city centre!
Bicycle hire is available at the hostel, which is a great way to experience as Amsterdam living first-hand.
This minimalistic style hostel is a great place to stay if you're interested in connecting with other travelers and forming life-long bonds.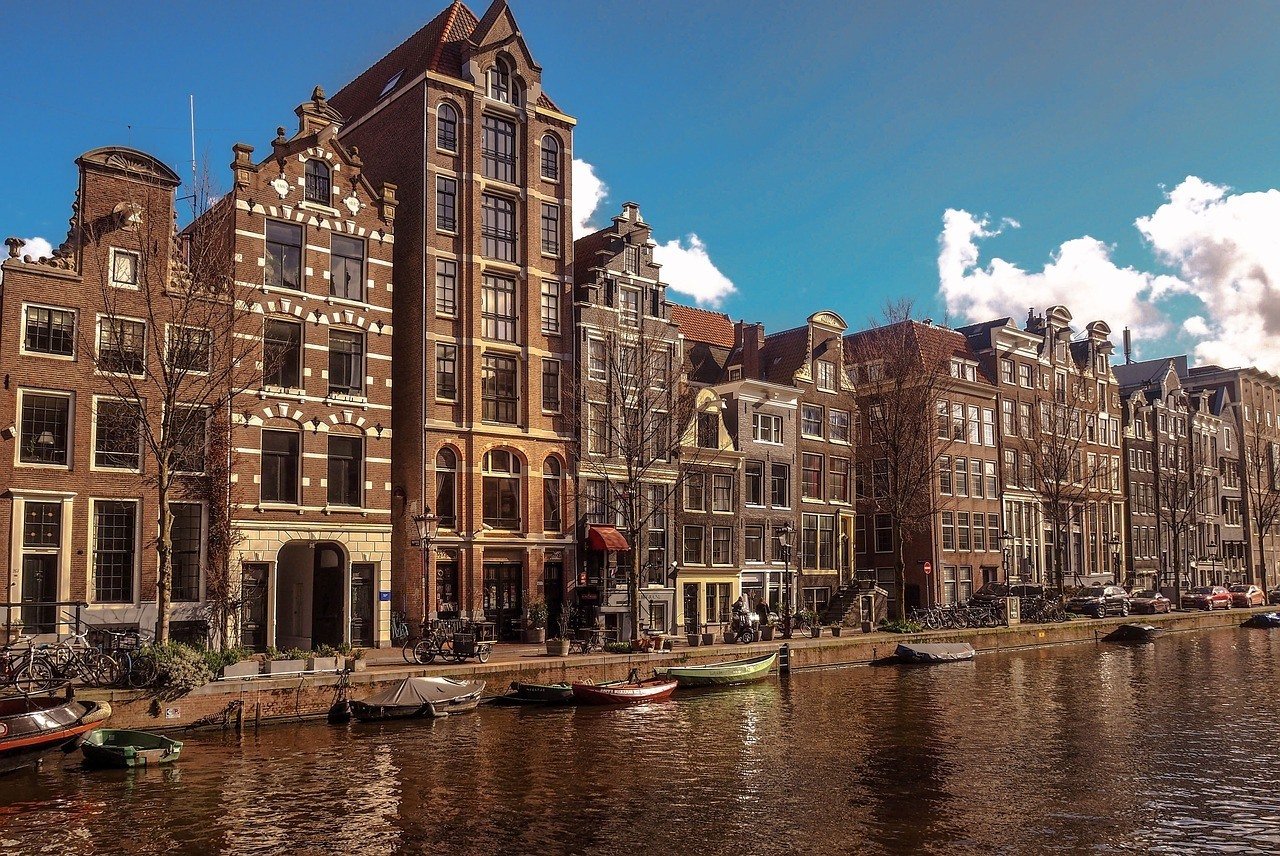 For a novel stay in Amsterdam, what could be better than renting your very own private houseboat? This cool Airbnb can sleep up to seven people in three bedrooms (plus a sofa bed in the living room). The comfy living room provides incredible views over the water, and you can sit and chill on the outside deck too.
There's a long dining table and a well-equipped kitchen. The boat has an additional separate toilet as well as the main bathroom.
Get a feel for old-timey Amsterdam in this antique hotel in a picturesque part of the city.
Situated just a 10-minute walk from many tourist attractions in Amsterdam.
This hotel offers a variety of facilities to make your stay as comfortable as possible, including free wifi and a balcony that overlooks the beautiful canal!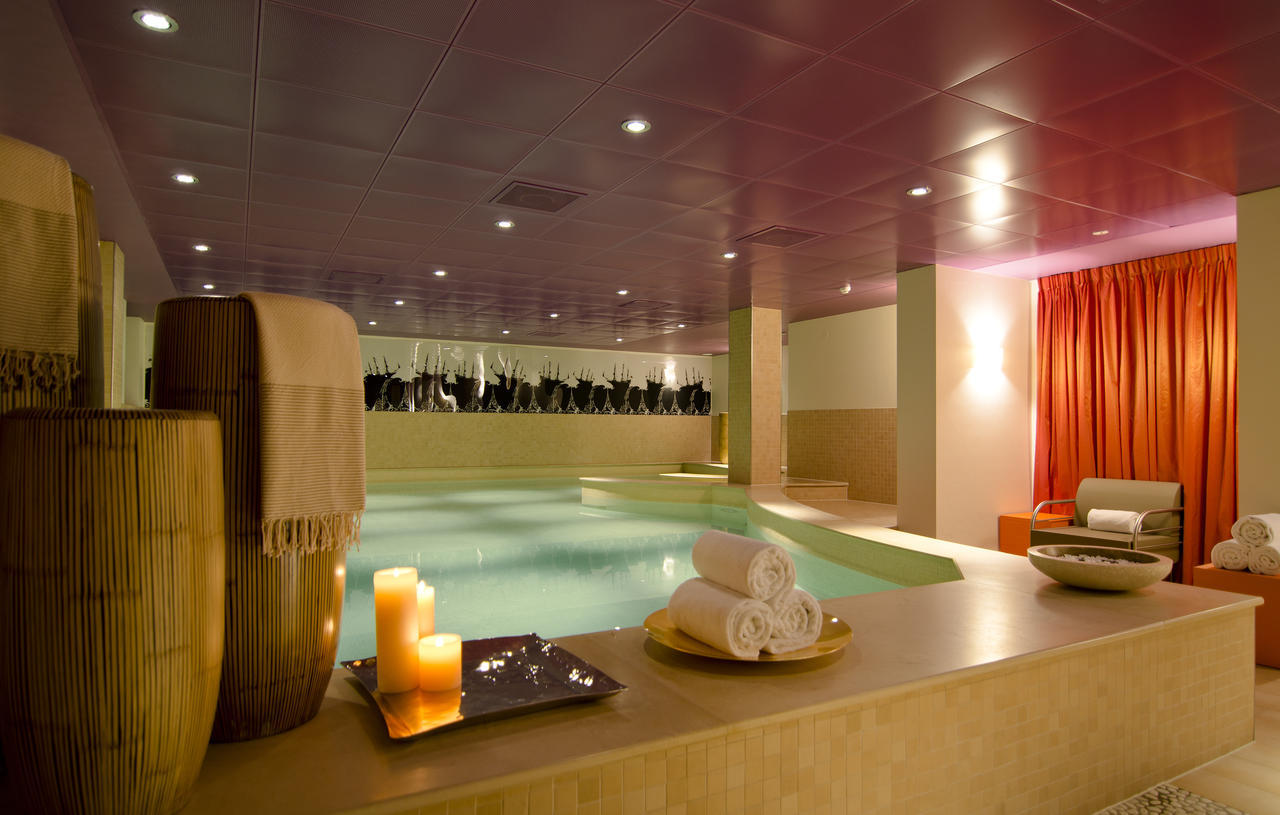 This 5-star luxury hotel is situated right in the heart of Amsterdam and offers beautifully decorated rooms.
This hotel offers a variety of luxurious facilities including a spa, restaurants, bars and many more.
This hotel has incorporated many modern perks, while keeping its magnificent French elegance. Its everything you would expect to find in a luxurious hotel stay, and more.
Know How to Get Around in Amsterdam
One of the biggest challenges when visiting a foreign city, is navigating your way through it. Not every city's transport system is up to standard, and it's difficult to know what you're going to find before you get there! But you don't need to worry because we've got you covered. Here are a few of our insider tips for navigating the city of Amsterdam!
During your Amsterdam weekend, you can forget about hiring a car! Narrow streets and bridges make this a difficult city to navigate by car and the scarcity of parking will drive you insane.
Amsterdam has a great network of trains, buses, trams and boat connections for traveling any great distance. However if you're staying in the city centre, you'll find that these forms of transport are barely necessary. If you plan on traveling outside of the city centre, this is a great option and you'll find it to be fairly inexpensive.
Traveling to most of the popular tourist attractions in Amsterdam will take you 10-minutes or less by foot from the city centre! This is why we recommend either walking or hiring a bicycle to navigate the city. You'll find that most accommodation facilities rent out bicycles in Amsterdam, so it shouldn't prove to be a hassle finding a bike.
During your weekend in Amsterdam, it's important that you have at least one night out on the town. Here's what you should be getting up to:
Jam to the Music at Paradiso
Paradiso is a music venue housed in what used to be a church and is now known as the temple of music!
Thanks to the acoustics in this venue, it's a popular place for clubbing, festivals, and live bands.
This is one of the busiest venues for live music in all of Amsterdam.
Because the venue was once a church, the backdrop is absolutely stunning! The main hall contains stained-glass windows lining the back of the stage, and two balconies make the venue even bigger, allowing more people to have a great view of the bands.
But the main hall isn't even close to all that this stunning venue has to offer:
It contains a basement cafe that hosts smaller gigs and events and there's an upstairs room that is popular amongst breakthrough artists and new talent. Often, the venue will hold 4 or 5-events all in one night!
Bust a Move at the Chicago Social Club
Once just a side hustle for the comedy club next door, this club has now become a nightlife attraction all on its own.
The major party nights for the Chicago Social Club are Thursday, Friday and Saturday. This fits in perfectly with your weekend in Amsterdam schedule!
The club hosts quality local DJ's as well as international acts when they're in town.
The Chicago Social Club is a great place to hang out and socialize with the locals. The bar section of the club is cosy and inviting. It also serves great snacks for when you're feeling peckish!
This club section is a great place to hear some of Amsterdam's finest dance music and give in to the rhythm with a little boogie. If you love to dance, this is a must visit while you're staying in Amsterdam, known for it's great dance floor, there's no better place to bust a move!
Relax and Enjoy an Ice Cold Beer at Waterkant
Waterkant is a bar right on the edge of the beautiful canal. If you love a good view, this is the perfect place to enjoy one.
Waterkant has a huge terrace that overlooks the canal, so if you decide to stop by in the evening you can enjoy the last bit of sunshine that the day has to offer!
This bar is popular amongst the arty locals, and seems to attract a very friendly crowd. If you're in the mood to make some friends, this is a great place to go!
This pub style bar is a fun and friendly place to relax and enjoy an ice cold beer. The arty-style decor might just be enough to entertain you for the evening, but if not, don't worry! They hold plenty of events and pub-quiz nights to keep you entertained.
If you'd like to check out their event line-up before popping by, be sure to check out the Waterkant website.
What is the One Item Every Traveller NEEDS???
There is one item every traveller NEEDS. Some travellers don't even know they need it, but those travellers need it more than anyone.
What is this forgotten essential of the backpacker-life? SPOILERS! Guess you'll just have to click the button to find out. 😉
Find Out What It Is!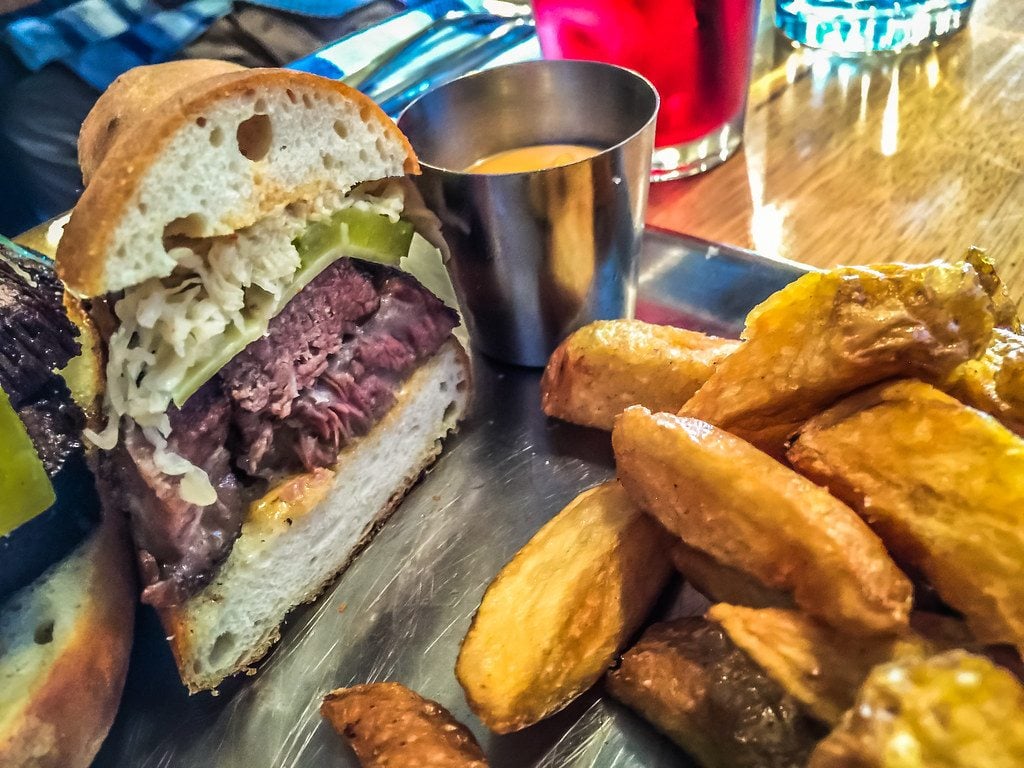 Part of the Amsterdam experience is tasting the unique variety of cuisines that they have to offer. Here are a few places that you simply must try while staying in Amsterdam:
Senses Restaurant
A gorgeous restaurant, conveniently situated right in the heart of Amsterdam city centre!
The chef of the Senses restaurant specializes in creating unconventional meals that highlight the culinary artistry of his team.
The Senses restaurant showcases their 'food-art' in the centre of the restaurant where the open-kitchen is located.
This lovely little restaurant is cosy and warm, and as the name suggests, is a delight to the senses! The food served here is unique and the combination of ingredients is very unexpected. The chef has mastered the art of creating meals that can surprise even the most culinary experienced travelers.
Cafe Sonneveld
Serving traditional Dutch food to locals and travelers alike. This is a great place to try your first Dutch meal!
If you are vegetarian, vegan or gluten-free, this is a great place to enjoy traditional Dutch food. Many options are available for those with special dietary requirements.
This lovely restaurant contains a full bar so if you're looking to have a drink with your meal, look no further!
Cafe Sonneveld is a cosy and homely restaurant with a pub feel. They serve really great traditional Dutch food at great prices! This restaurant is a hit with the locals and there's no question as to why.
Friendly service and an enjoyable atmosphere makes this the perfect place to stop off for a hearty meal between activities! The portions are generous, so if you're a big eater, there's no doubt you'll be more than satisfied!
Bhatti Pasal
Bhatti Pasal is an authentic Nepalese restaurant right in the heart of the city of Amsterdam.
If you're looking for great-tasting, healthy, Asian food, this is the best place for you to visit.
If you have any special dietary requirements, they're very accommodating and there are plenty of vegan and vegetarian options!
The Nepalese restaurant is such a treat to visit. It may be small but it serves incredible Nepalese food that you need to try at least once in your lifetime. Since the restaurant is very small, they do not take reservations, they serve guests on a first-come, first-served basis.
If you're into sports and activities that get your blood flowing, here's a few things you should consider adding to your Amsterdam Itinerary:
Go SUPing in Amsterdam!
Due to the canals that run throughout central Amsterdam, there are plenty of places to try SUPing.
Suping on quiet canal waters is relaxing and a great introduction to the sport.
It's also a great way to improve your core and upper body strength as well as improve your balance!
SUPing is the acronym given to a wonderful sport that combines surfing and canoeing. It stands for Stand Up Paddleboarding. It's a great way to stay fit while you're on holiday and a unique way of seeing the city from the canals. Who knew you could actually get fitter while on holiday?
Take a Cycle Through the City
During your stay in Amsterdam, you're probably cycling every day!
Because the roads are narrow, it seems that this city was made for cycling. It sure is the most popular way to stay fit amongst locals.
Guided cycle tours are offered all over the city for those wanting to learn the history of the city, while on the go.
Amsterdam is one of the most bicycle-friendly city in the world. In the inner-city, over 60% of trips are made via bicycle. This is because the streets are narrow and there are many bridges, making it a tricky city to navigate with a car. Seeing as everyone else is doing it, you may as well join in with the crowd!
Take a Yoga Class
Yoga has taken off all over the world, and what better place to explore the art of stretching than on your Amsterdam vacation.
There have been yoga centres popping up all over Amsterdam that offer a multitude of English-instructed yoga classes.
Luckily for those visiting Amsterdam, there are yoga studios in almost every neighbourhood, so you'll be spoilt for choice!
For the avid yogis among you, waking up for a morning session of Vinyasa yoga is just a part of your routine. So why break this healthy routine during your Amsterdam weekend? Once you've landed, you can pick up right where you left off.
If you're new to Yoga, don't feel intimidated, there are plenty of beginners classes that will get you up to speed with what's what in the wonderful world of Yoga!
Small Pack Problems? 😉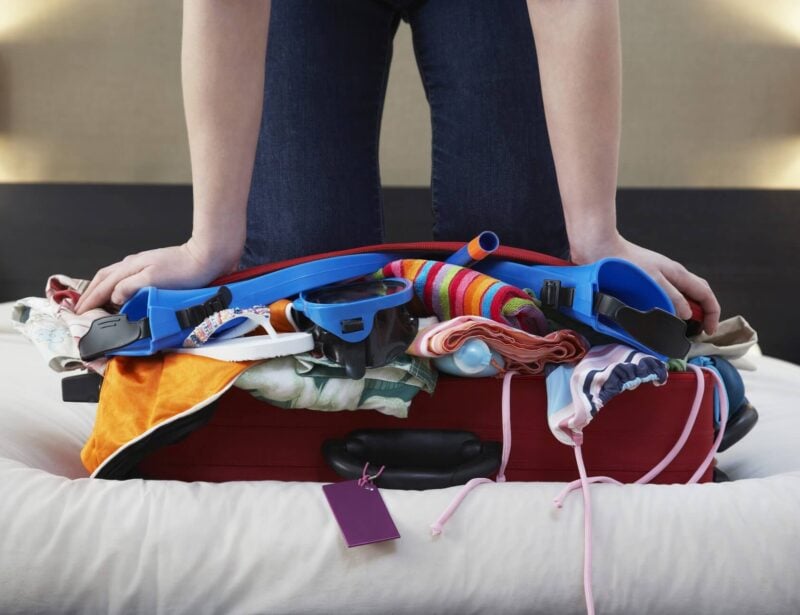 My missus travels with all her clothes in ziplock bags: don't be like my missus. UP YOUR PACKING GAME!
Packing cubes for the globetrotters and compression sacks for the real adventurers – these babies are a traveller's best kept secret. They organise yo' packing and minimise its volume too so you can pack MORE.
Or, y'know… you can stick to ziplock bags.
View Our Fave Cubes
Or Check Out the Sacks!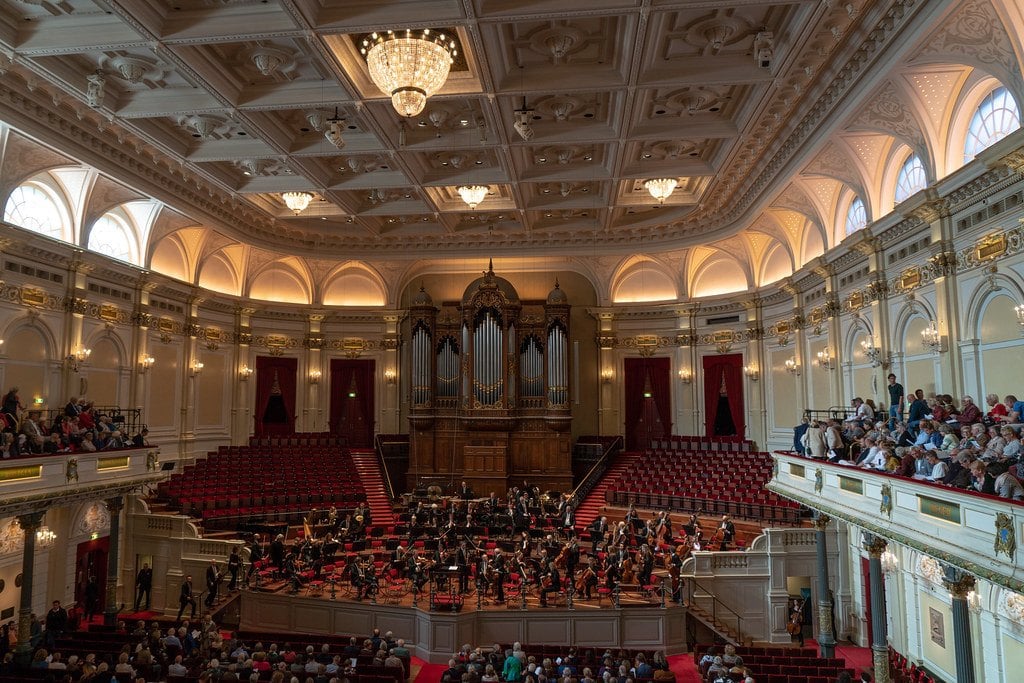 It's important that you experience at least one cultural aspect of Amsterdam. Here's a few for you to choose from.
Compagnietheater
Compagnietheater is one of the most respectable theatres in the whole of Amsterdam!
The Compagnietheater building is one of the most prized pieces of architecture in the Netherlands and has stood on the Western banks Klovenierburgwal since 1792.
This building was originally built to be a church but since has been deconsecrated.
The Compagnietheater now has several stages that showcase some of the best theatre in all of the Netherlands. It's definitely worth checking out during your stay. The building itself is home to not only theatre productions, but film festivals, congress meetings and concerts!
Before heading into your weekend in Amsterdam, be sure to check out the schedule for what's happening at this beautiful theatre.
Het Concertgebouw
The Het Concertgebouw concert hall offers free lunchtime concerts, all you need to do is collect a ticket at the entrance!
This theatre is world renowned and is said by many to be one of the best concert halls in the world.
Just like the theatre before, this concert hall boasts of incredible architecture, however it was built about a century later.
This grand concert hall is the perfect place to come if you love great live orchestra music. If you're trying to make the most of your trip to Amsterdam on a budget, be sure to visit the Concertgebouw for a free lunchtime concert. This takes place at 11.30am, but be sure to get there at least half an hour early to make sure you get a seat.
Ziggo Dome
The Ziggo Dome is an indoor arena in Amsterdam, named after the Dutch cable TV provider.
Although the Ziggo Dome is called a 'dome,' it is in fact the shape of a square.
The dome is designed to cater for music events but with minimal adjustments can cater for events such as tennis, korfball and ice-skating!
The Ziggo Dome was named the 5th busiest concert venue in the whole world. Many world-class acts have performed at the venue such as Lady Gaga, Madonna, Muse, KISS, U2 and Beyonce.
It's definitely worth checking out the line-up at this incredible venue before heading to Amsterdam for the weekend!
Travel with peace of mind. Travel WITH a security belt.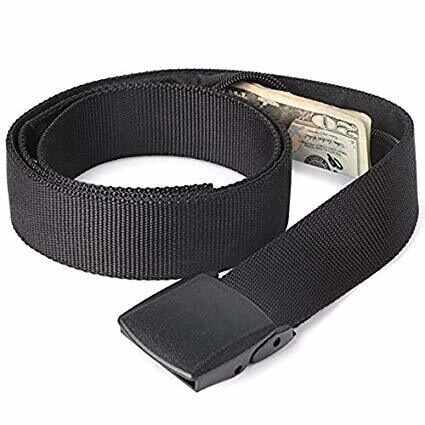 Custom-designed BY the Broke Backpacker FOR broke backpacking, the Active Roots Security Belt will keep your valuables safe no matter where you go.
It looks exactly like a normal belt except for a SECRET interior pocket perfectly designed to hide a wad of cash or a passport copy. Never get caught with your pants down again! (Unless you want to.)
View on Amazon!
10 Other Awesome Things to do in Amsterdam This Weekend
If you're looking for an activity or two to take part in during your weekend in Amsterdam, here are a few of the best activities for you to choose from: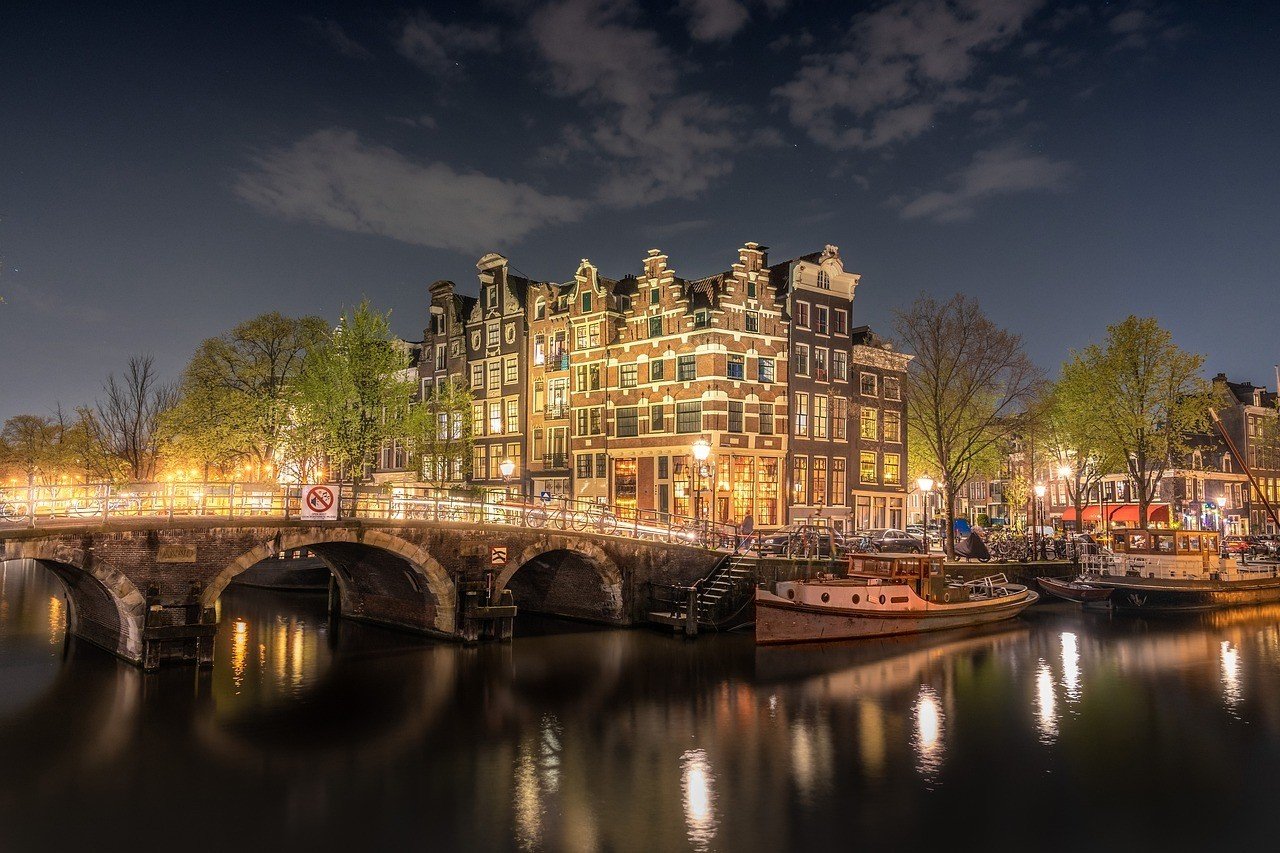 During this 1.5 hour canal cruise, you'll enjoy Amsterdam during the evening – possibly the most picturesque time of day. As the sun sets on the city, the twinkling of city lights reflect off the water, making for a very romantic evening!
The guide will tell you many historical facts about the city as you sail through the canals and waterways. You'll also get a chance to hear about the local hotspots and nightlife – so be sure to take notes.
If you're a fan of the arts, this is a must-see during your stay! This incredible museum is home to the works of famous historical artists such as Jan Steen, Frans Hals, Vermeer and Rembrandt.
If you're not all about art, there'll still be plenty for you to explore and admire. The Rijksmuseum holds more than just art! It is home to a myriad of other artifacts, namely – delftware, clothing, prints, sculptures, items from Dutch maritime history and many more.
All of these things combine to show you 800 years of Dutch history!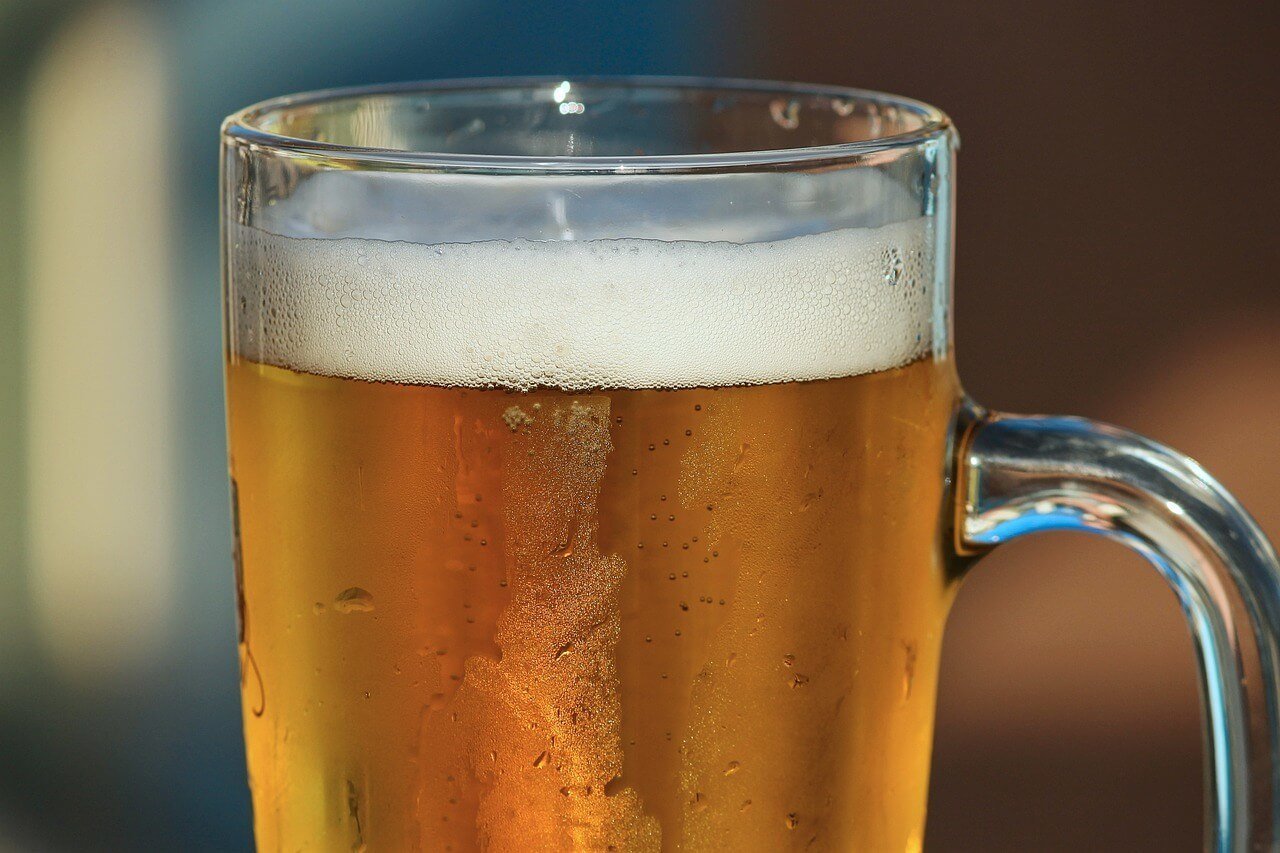 Discover the incredible world of Heineken and where its beer was first brewed. The Heineken brewery was built in 1867 and since has become a museum or monument to the company.
Take a tour through the brewery to find out how this special beer is made and bottled. You'll even get a few hints as to what their secret ingredients are! After the tour, you'll be taught how to pour the perfect beer. You'll then get a chance to raise a glass to one of the finest beer brewing companies in the world!
Explore the largest spring garden in the world, and get to see what Holland is most famous for up close – their tulips. You'll get the opportunity to marvel at over 7-million bulbs in bloom! These flowers are incredibly fragrant and are an indulgence for all your senses!
As one of the most famous spring gardens in the world, you won't want to miss this incredible experience to explore all of its many sections!
IN A RUSH? THIS IS OUR FAVORITE HOSTEL IN AMSTERDAM!
#5 Sip on Cocktails at the Icebar
This crazy bar is sculpted out of 35 tons of natural ice and is kept at a chilly minus 10-degrees celsius. Luckily for those touring the bar, there is some warm winter-wear provided, so you don't have to worry about frost-bite! Enjoy a complimentary drink as you step into the bar, just to make you feel a little extra welcome!
The music and lighting in this bar, compliments the icy feel. The icebar is a great photo opportunity for those travelers that are avid photographers.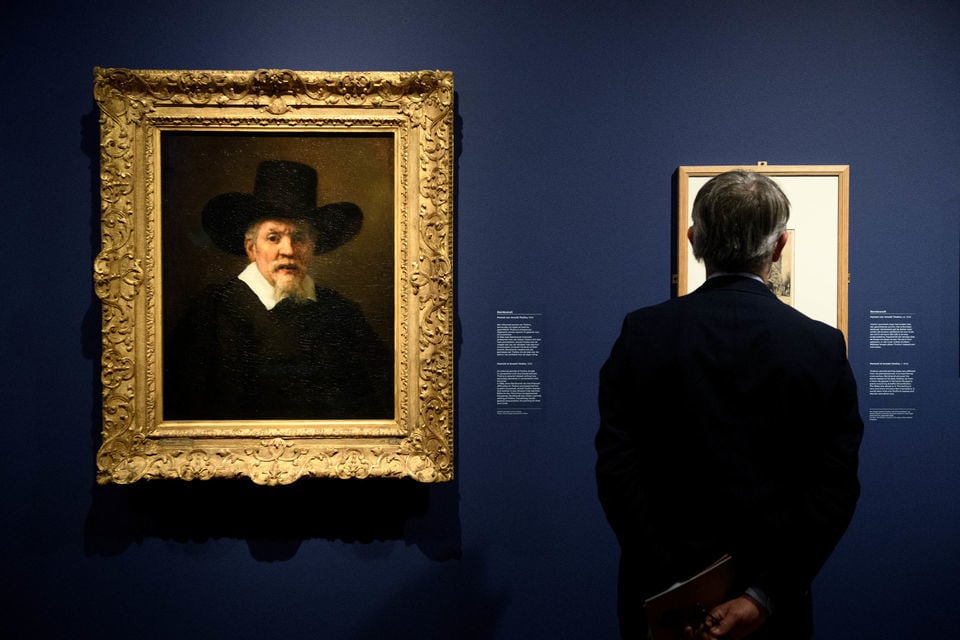 Explore the house of Rembrandt, where he lived and worked before becoming bankrupt later on in life which was around 1656. You'll be able to see an almost complete collection of his works and etchings that are scattered around the house.
The house was looking rather tattered, but has now been restored to its 17th-century glory. If you're interested in old-timey things, you need to visit Rembrandt's house museum before leaving Amsterdam! The house showcases a bunch of furniture and utensils from the 17th-century.
Learn all about the fascinating, but tragic story of Anne Frank in a 2-hour walking tour. This will take you through the Jewish Quarter and historical centre of Amsterdam. The tour will teach you all about the terrors of WWII and why the Dutch tried to co-exist with the occupying German army.
You'll also learn all about Anne Frank, her diary, and how it came to be published by her father Otto Frank.
On the walking tour, you'll also discover locations that the Dutch resistance offered as places of hiding for families like the Franks. The tour ends at the Anne Frank House, where you'll get the opportunity to explore the museum!
Playing golf in the dark is a fairly unique experience that you may have thought was impossible! But thanks to Powerzone's glow-in-the-dark mini golf experience, you can play golf in the dark, without having to strain your eyes.
And it's not just the balls and holes that are glow-in-the-dark, it's all the incredible decor that surrounds you during your round as well! The pirate-like sea-themed decor is enough to give anyone a scare, and is a great place to add to your photo collection!
#10 Take a Red Light District and Coffee Shop Tour
On this walking tour, you'll get the opportunity to learn all about Amsterdam's liberal culture, and how exactly they got this reputation! You'll stroll through the quaint streets of the Red Light District and see everything that the area has to offer.
The tour will then take you to a coffee shop, where you'll get a crash course in how to roll the perfect joint! If you'd like, you can order food and drinks and even light up a doobie!
Is This the Best Daypack EVER???
So you've settled on Amsterdam as your destination of choice for your wonderful weekend getaway! Now what?
As a traveler, there are many questions you have before your plane leaves the runway. So we've decided to help you out a little. Here are some of the most frequently asked questions about Amsterdam: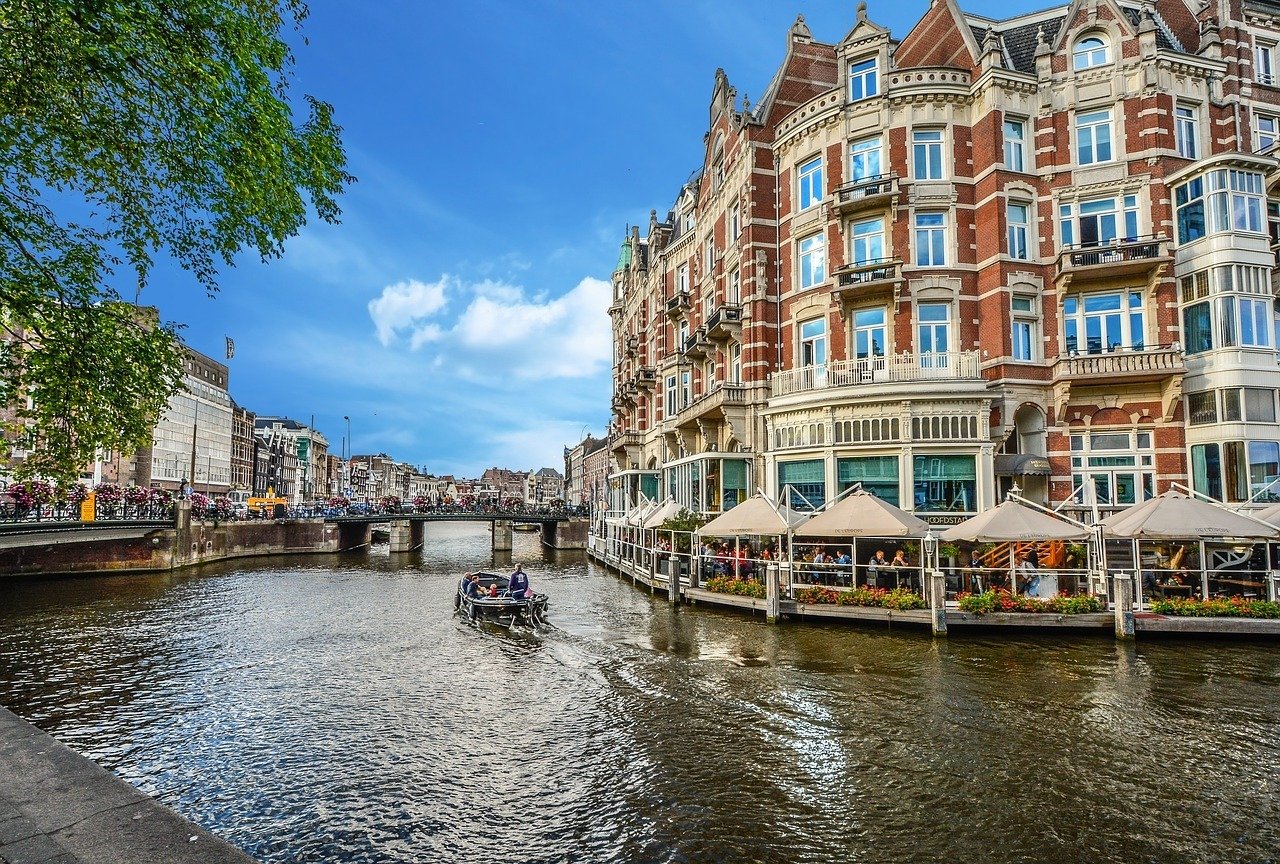 Don't Forget Your Amsterdam Travel Insurance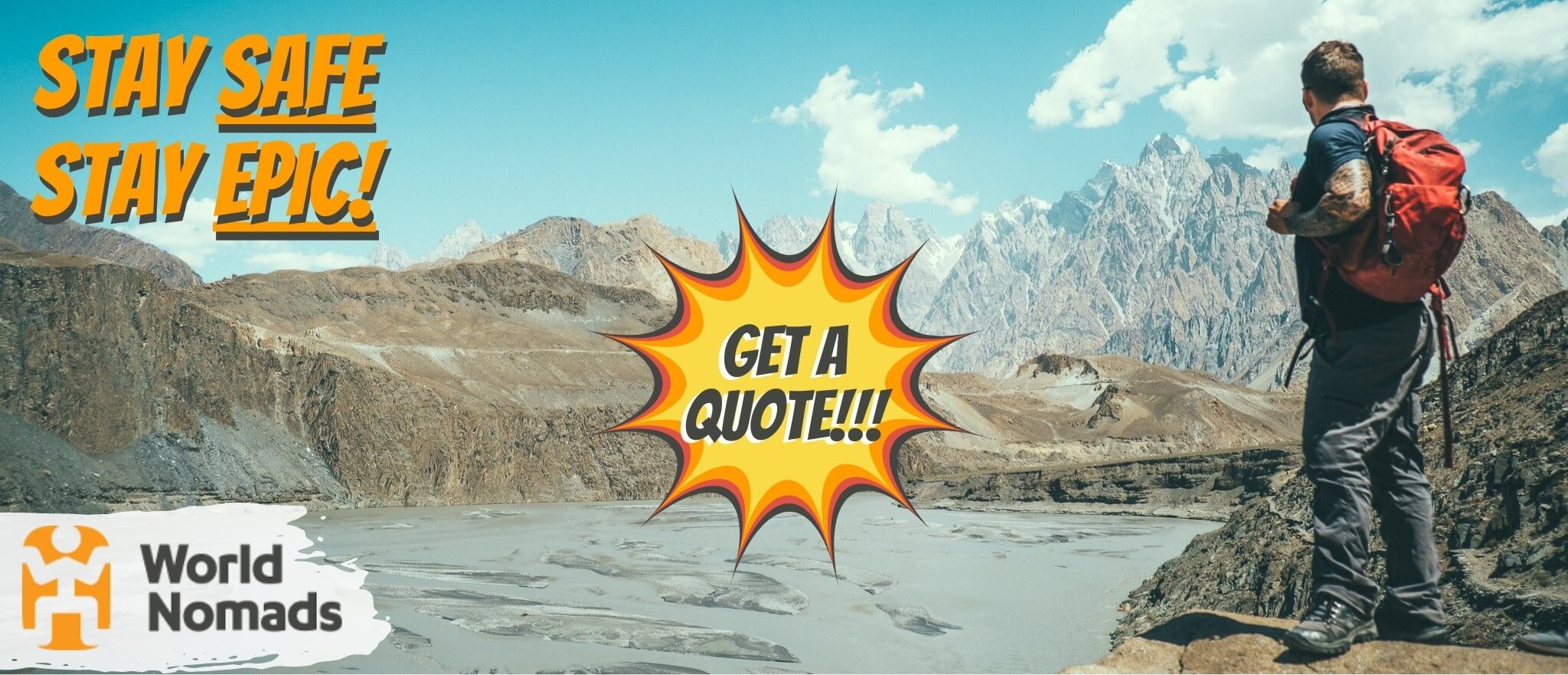 It's good to get lost sometimes, but it's also good not to get too lost. There are people that want you home in one piece.
There's one travel insurance provider The Broke Backpacker trusts for all his wildest shenanigans… World Nomads!
Click the button below to get a quote on your insurance or read our in-depth review of World Nomads' coverage. And then… let the shenanigans begin. 😉
Final Thoughts on a Great Weekend in Amsterdam
As you'll come to realize after your trip to Amsterdam, it's not all about the provocative and liberal views on sex and drugs. There's far more to this beautiful city than that! It's fine architecture that dates back centuries can leave you baffled for hours.
The canals and waterways make this an incredibly unique capital city with a distinctly old-timey feel. Its many museums leave you absolutely stunned with fascination and awe. And its many pubs and cafes leave you feeling as if you've stepped into a different era.
You might think that seeing Amsterdam in 2 days is a bit of a tall order, but trust us, it can be done. With so much to learn, see and experience in just a weekend in Amsterdam, what are you waiting for? It's time to have to best weekend of your life. You better not miss that flight.
---
Thanks for reading – that was fun! 😀
We bring you epic FREE content!
Find out how YOU can help support us.
We're a big site with a big team and this job isn't always easy. But we do it because we love it – we love providing epic and free content. We love the knowledge that our content keeps you adventuring. We don't ask for money, but if you'd like to find out how you can help the site in more organic ways, click the button below.
Thank you for your support 🙂
---
Bye for now, but not forever!
If you want MORE top-tier Broke Backpacker content like this, then sign up for our weekly newsletter below to get the latest and greatest!
And for transparency's sake, please know that some of the links in our content are affiliate links. That means that if you book your accommodation, buy your gear, or sort your insurance through our link, we earn a small commission (at no extra cost to you). That said, we only link to the gear we trust and never recommend services we don't believe are up to scratch. Again, thank you!