Amsterdam is a city on many traveler's bucket lists. It's full of excitement, wonder, and classic charm. There is an abundance of things to keep you busy during a trip here, and many experiences that are unique to the city!
If you're planning a trip to Amsterdam, and you're not entirely sure yet what to see or do in the city, this itinerary should be a great help to you! We've put together some exciting vacation in Amsterdam suggestions, where to go, must-see spots, and even a few free things to do in Amsterdam!
While there may be too many things to see and do on just one short trip to Amsterdam, we hope you're ready to fit a jam-packed itinerary into your vacation! This Amsterdam trip planner has the best of the best and is organized into an order that should allow you to see it all and still enjoy your time there.
Best Time To Visit Amsterdam
While it is impossible to say that there is a 'worst' time to visit Amsterdam, many have differing opinions on the 'best' time to go.
Of course, it depends solely on the type of activities that you enjoy most. Each of the four seasons fully transforms and takes over Amsterdam's landscapes, and each brings with it a new list of things to do.
Visiting Amsterdam during the winter will mean lots of rain and dreary days. This also the low tourist season in Amsterdam, which means there will be fewer tourists and cheaper prices.
The best time to visit Amsterdam is during the spring and autumn i.e. the shoulder months. The weather will be fair, the tourists haven't arrived in force yet, and prices will be reasonable.
Summer is when the streets of Amsterdam are jam-packed. As such, prices will be higher but Amsterdam is really fun during this time.
And while you're there, why not check out other places in the Netherlands? The country might be small, but there is an incredible amount to explore.
| | Average Temperatures | Chance of Rain | Crowds | Overall Grade |
| --- | --- | --- | --- | --- |
| January | 6°C / 42°F | High | Calm | 😐 |
| February | 6°C / 42°F | High | Calm | 😐 |
| March | 9°C / 48°F | Medium | Calm | 😀 |
| April | 13°C / 55°F | Medium | Calm | 😀 |
| May | 17°C / 62°F | Medium | Medium | 🙂 |
| June | 20°C / 68°F | Medium | Busy | 🙂 |
| July | 22°C / 71°F | Medium | Busy | 🙂 |
| August | 22°C / 71°F | Medium | Busy/Pride Week | 😀 |
| September | 19°C / 66°F | Medium | Medium | 😀 |
| October | 14°C / 57°F | Medium | Medium | 😀 |
| November | 10°C / 50°F | High | Calm | 😐 |
| December | 6°C / 42°F | High | Calm | 😐 |
Where To Stay In Amsterdam
Amsterdam is quite small but full of diverse and interesting neighborhoods. The entire city is divided into 8 districts, each of which has its own neighborhood divisions. Choosing a place to stay in Amsterdam is probably a question of what kind of visit you want.
For example, there are quite a lot of hostels right inside the red light district and in fact, some of the best hostels in Amsterdam are here. However, it can be a loud and racous and some find the surrounding temptations hard to resist.
Most visitors find the Old Centrum district the easiest and most convenient place to stay. You can reach anything and everything from here. It's perfect whether you're looking to shop, go on a canal cruise, or explore a museum or three. Old Centrum is also home to the infamous Red Light District, for those who are intrigued. There are also loads of the Best Airbnbs in Amsterdam in this locality.
A slightly less touristy neighborhood would be Oud Oost. This is the ideal place to find accommodation in if you'd like to immerse yourself into the life of locals. While there aren't as many tourist attractions to be found in the neighborhood itself, you'll be close enough to Old Centrum district to enjoy the activities there.
With so many amazing hostels to be found in Amsterdam, it can be hard to pick a favorite. This is one that really stands out though. Its central location, beer garden, and cheap continental breakfasts put this hostel at the top of the list. They also give food and drink discounts for nearby bars and restaurants!
For a novel stay in Amsterdam, what could be better than renting your very own private houseboat? This cool Airbnb can sleep up to seven people in three bedrooms (plus a sofa bed in the living room). The comfy living room provides incredible views over the water, and you can sit and chill on the outside deck too.
There's a long dining table and a well-equipped kitchen. The boat has an additional separate toilet as well as the main bathroom.
Best Budget Hotel in Amsterdam – Hotel Plantage
Located in the heart of Amsterdam, and opposite the Artis Zoo, this hotel offers brilliantly green views of the city. With many fascinating attractions and landmarks, you'll be positioned perfectly to enjoy Amsterdam. Free WIFI, comfy rooms, and all necessary amenities will ensure you experience a pleasant, but affordable stay.
Flowing with luxury from the inside out, the Andaz Amsterdam is the most elegant place to stay in this magnificent city. The beautifully designed rooms, all boasting modern comforts, are sure to make you want to stay in all day. The convenient location of the hotel, however, will ensure you enjoy the best of Amsterdam during your visit.
Amsterdam Itinerary
Whether you're flying straight into the city for a vacation, or you've decided to try out backpacking in Amsterdam, there are so many things to see and do!
While you can do a lot of walking around the different neighborhoods, it may take you a while to get from one to another on foot. Most Mokummers (or Amsterdammers) travel by bike, and for this reason, public transport is not as reliable as one would hope.
You can, however, travel by bus or tram through the city. Buying a transport pass will save you some money. Alternatively, you can rent a bike for the duration of your stay, and look like a real local!
Day 1 Itinerary in Amsterdam
Jordaan District | Anne Frank House | Westertoren Tower | A'Dam Lookout | Brouwerij 't IJ | Heineken Experience | Red Light District
Stop 1 – Explore Jordaan District
Why it's awesome:

Find an assortment of arts and cultural establishments in this famous neighborhood.

Cost:

Free to explore, but grab breakfast or brunch at reasonable prices.

Food nearby:

Stop in at Winkel43 to try out some of the tastiest apple pie!
Possibly the best place to start your Amsterdam adventure, the Jordaan district is a culturally-rich area of the city.
Spend your morning strolling down the beautifully decorated streets. Enjoy the colorful architecture on one side and the grand canals on the other! There are shops along the streets as well, where you can find charming Dutch souvenirs!
There are plenty of markets to be found in the neighborhood, as well as some charming old churches. It's also one of the best food spots in Amsterdam!
Day 1/Stop 2 – See the Anne Frank House
Why it's awesome:

Set in the exact house where Anne Frank and her family hid from the Germans before they were captured.

Cost:

€ 10 ($11.20) per adult, € 5 ($5.60) for kids aged 10 – 17, free for kids under 10.

Food nearby:

Definitely check out Pancakes Amsterdam! Find some of the best Dutch pancakes, filled with amazingly delicious options!
If you haven't yet heard of Anne Frank or her diary, you should definitely do some quick research before your Amsterdam trip. She was a young teen when her family had to go into hiding from the German Nazis.
Long story short, Anne wrote a diary detailing her family's time living in this confined attic space. The Anne Frank House is the very place that they hid away and lived for almost 4 years!
The house is one of the more popular tourist spots, and it's definitely a place that everyone should see at least once! However, it's known to get quite busy and crowded.
Inside the museum, you'll be told the story of Anne Frank and Amsterdam under Nazi Occupation. The way their lives were during those times, and what exactly happened in that attic. It can be quite an emotional activity, and it is definitely an educational trip.
Day 1/Stop 3 – Climb the Westertoren Tower
Why it's awesome:

View Amsterdam from 40m high!

Cost:

€8 per person ($9)

Food nearby:

Wil Graanstra Friteshuis is a family-run restaurant. You NEED to try their crispy potato chips!
After a slightly sobering visit to the Anne Frank House, cheer yourself up a bit with some exercise and extraordinary views of Amsterdam! The tower is incredibly close to the Anne Frank House, in fact, Anne wrote about watching the tower out of the Annex's window.
The Westertoren (or Westerkerk) Tower provides an unimaginable viewpoint from its platform, located about half-way up the tower. The only way to reach the platform is by climbing a winding spiral staircase, and then a set of ladder-like steps!
As such, it's quite an active experience so you should be reasonably fit and mobile. Children younger than 6 are not allowed to do the tour.
You can't go up yourself, so you'll need to book a guided tour. These run every 30 minutes and are in groups of about 6 – 10 people. The guides are local university students, that speak impeccable English, and know their city well!
The Best Travel Backpack?!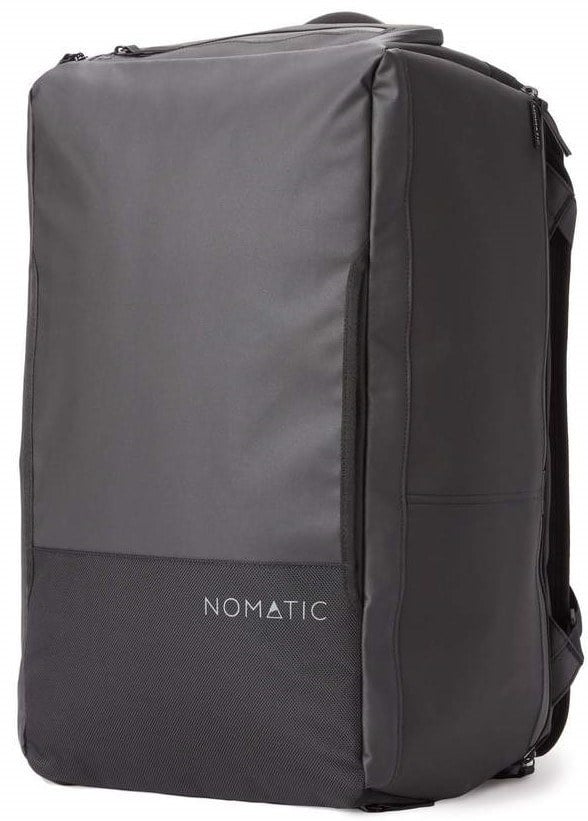 Pssssst! Not picked the perfect travel backpack yet? The Broke Backpacker team has tried out over thirty backpacks this year! Our favourite carry on backpack is the Nomatic Travel Bag.
Read our full review!
Day 1/Stop 4 – Enjoy the Views at A'Dam Lookout & Swing Over the Edge!
Why it's awesome:

Panoramic views of Amsterdam can be enjoyed – as well as Europe's highest swing!

Cost:

€ 13,50 ($15.10) adult tickets and € 7,50 ($8.40) for kids to enter the A'Dam Lookout. € 5,00 ($5.60) per person for the swing.

Food nearby:

Pop into The Butcher and enjoy a good beefy burger! Perhaps wait until AFTER the swing, though.
We're not done seeing this city from the sky yet! With so much going on, sometimes higher up is the best place to be. You can pretty much see all of Amsterdam from this panoramic-view deck. If this is the only thing you manage to do while visiting the city, it would be worth it!
The A'Dam offers more than just some quiet reflecting over the city, though. The main attraction here is the Over The Edge swing! This recently opened attraction is the newest and possibly most exciting way to get a bird's-eye view of this wondrous Dutch city.
The Over The Edge swing is Europe's highest swing! It sits on A'Dam Lookout's deck at 20 storeys high! Not only will you be able to enjoy 360-degree views of the city, but you'll get your heart pumping and adrenaline flowing with this (literal) over the edge swing!
Day 1/Stop 5 – Stop off at Brouwerij 't IJ
Why it's awesome:

A scenic spot to enjoy a brewery tour and beer tasting.

Cost:

€6.50 ($7.30) for a group tour, including one beer of your choice!

Food nearby:

Cross the road and try out one of the delicious ice creams from De Ijsmolen (The Ice Cream Shop).
Let your feet touch the ground and guide you straight to Brouwerij 't IJ. You can take a 20-minute cycle from the A'Dam Lookout, alternatively, hop on public transport or order an Uber. It's just under 5km distance, so if you're feeling fit you can walk it too!
However you decide to arrive, you will be rewarded when you get there! Brouwerij 't IJ is a small brewery on the IJ (pronounced 'eye') River. It produces certified organic beer and sits at the foot of a stunning windmill. Making it the perfect spot for an afternoon stop.
You can book a guided group tour (private tours are also available, but costly!) and see the ins and outs of a working brewery. Then, settle down to a beer tasting and/or pairing experience! The bar is open for those who wish to chill a little longer and enjoy full-size beers.
Day 1/Stop 6 – Get the Full Heineken Experience
Why it's awesome:

Go for another, but different brewery tour and enjoy meeting some wonderful locals!

Cost:

€21 ($23.60) for the experience tour and 2 Heinekens (Get a €3 discount if you book online).

Food nearby:

Raw Herring is said to be something that every traveler should try, so we suggest heading over to Herring Stall Jonk to try some!
While our morning was all about viewpoints, our afternoon is pretty much all about beer! Something Amsterdammers actually know quite a bit about.
Set in Heineken's first ever brewery, The Heineken Experience is a top attraction in Amsterdam. Run by local Amsterdammers, the tour offered will not only give you insights into Heineken's past, and how they became the much-loved beer that they are now but will also let you see how it is made.
While the actual brewery was closed down years ago, due to it being too small for demand, it has been transformed into a true beer experience. You can take a group guided tour, or set off on your own self-guided tour of the brewery. After the tour everyone sits down for a Heineken or two and a few laughs!
Insider Tip: You can book a combo ticket from the A'Dam Lookout which includes a canal ride from the lookout to The Heineken Experience. These depart at hourly intervals, so you could do this first, and then make your way to Brouwerij 't IJ.
Day 1/Stop 7 – Discover the Red Light District
Why it's awesome:

Embrace the Netherlands' famed tolerance and liberalism as you wander through this provocative neighborhood.

Cost:

Only pay for entrance to places, drinks and bars, and food at restaurants.

Food nearby:

There are many different eateries scattered along the streets. From pastry house to pancake places, fish shops and even fine dining restaurants, take your pick as you amble along!
The RLD may have a controversial reputation, but it is definitely an interesting landmark for the city.
Also known as De Wallen, this neighborhood is internationally known for its openly tolerated brothels, sex shops, and even its lenient drug laws. This is one neighborhood where the darker (or more fun) side of humans is allowed to roam free.
The Dutch have allowed this district to keep running, with soft laws, and it works! It's also a fantastic tourist spot, because where else can you be sure to see a museum of prostitution or a sex peep show?!
Whether you visit for the more hardcore places, or simply to see what all the fuss is about, visiting the RLD is quite a must if you're looking to fully experience Amsterdam!
In a rush? This is our favorite hostel in Amsterdam!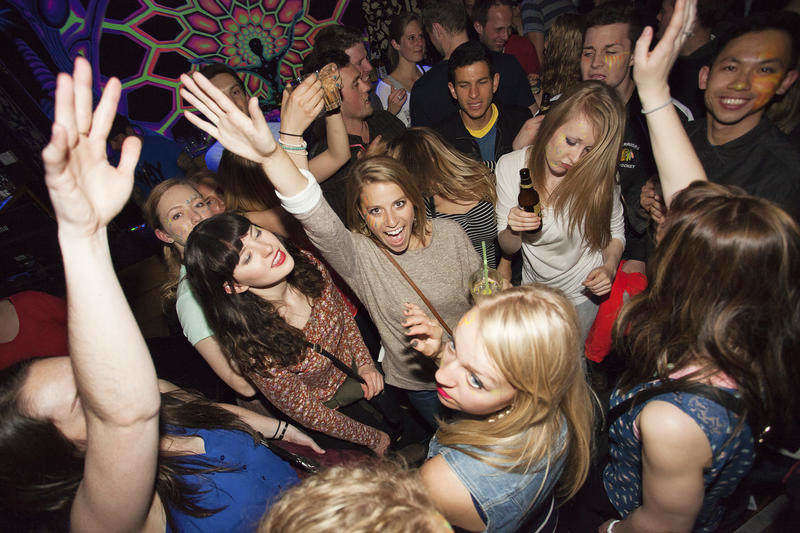 St Christopher's at the Winston
Located in the heart of Amsterdam, and opposite the Artis Zoo, this hotel offers brilliantly green views of the city. With many fascinating attractions and landmarks, you'll be positioned perfectly to enjoy Amsterdam.
$$

Free WiFi

Free walking tour
Day 2 Itinerary in Amsterdam
Museumplein | Rijksmuseum | Van Gogh Museum | Hash Marijuana & Hemp Museum | Cannabis Coffeeshop | Canal Cruise | Leidseplein
Stop 1 – Visit Museumplein
Why it's awesome:

Enjoy roaming through the streets and viewing the astonishing museums on offer.

Cost:

Free to explore!

Food nearby:

T Museumpleintje is your best for a hot cup of coffee and a light breakfast.
Arguably the cultural hub of Amsterdam, the Museum Quarter is the perfect place to start your second day in the city. Here, you'll get to view the many artistic creations on display in the streets, and visit some of the famous museums in the neighborhood.
There are also some of Amsterdam's fanciest shops in this area, so if you're hoping to do some boutique shopping, now is your chance!
Day 2/Stop 2 – Check Out the Rijksmuseum
Why it's awesome:

See the Rembrants' "The Night Watch", as well as many other classic paintings!

Cost:

€ 20 ($22.50) per person – under 18s are free.

Food nearby:

Grab a scrumptious breakfast at the Rijksmuseum Cafe (Groot Cafe).
This fantastic museum is home to many famous artists' paintings and artwork. It also has an impressive research library, as well as other exhibitions and displays.
You can organize a private or group guided tour, or simply browse through the galleries at your own leisure. Be sure to check out the Rijksmuseum Schiphol Airport, however you decide to explore the museum!
Day 2/Stop 3 – Visit the Van Gogh Museum
Why it's awesome:

View over 200 original Van Gogh paintings!

Cost:

€ 19 per person (±$22).

Food nearby:

Inside the museum, you will find Le Tambourin, a self-service cafe serving fresh food – although it's known to be quite pricey, the food is delicious.
Thanks to the famous Van Gogh's Dutch heritage, this museum is one of Amsterdam's most well-known. It is also home to one of the largest collections of his works!
See the well-known painter's drawings, letters, and (of course) some of his most famed paintings. There are also displays which change often and show other pieces that influenced Van Gogh's works.
Thanks to this museum being so popular, it can get really busy! So, expect a few crowds and embrace the experience. The time of day doesn't really make much of a difference to how busy it gets. However, doing this visit before lunchtime will probably mean it's early and you have a bit more patience than if it were later in the afternoon (we hope!).
To visit the museum, you must buy your tickets online beforehand. The website shows time slots and days that are available. You won't be able to buy tickets when you get there, so go prepared!
If you fancy yourself a painter, you can join one of the walk-in workshops while you're there and try your hand at painting a masterpiece!
Insider Tip: If it's raining – especially during the weekend – the museum is bound to be extra busy, so avoid visiting over this time, or come prepared to deal with the crowds!
Day 2/Stop 4 – Discover the Hash, Marijuana & Hemp Museum
Why it's awesome:

Visit the oldest Cannabis-focused museum in the world!

Cost:

€ 9.00 ($10.11) per person.

Food nearby:

Try one of Amsterdam's finest burgers from Burger Zaken!
Cannabis enthusiasts will fall in love with this museum, which is dedicated to all things Cannabis Sativa L. There is an Amsterdam branch as well as a branch in Barcelona. The building in Amsterdam, however, is the oldest Cannabis museum in the world, also thought to be the most important!
The museum has various displays showing the history and use of hemp, hash, and Marijuana. From early Japanese hemp clothing to Christopher Columbus' connection with Cannabis, you can learn more about the different uses of hemp and hash throughout the years.
Visit both of the two venues that make up the museum – a hash and marijuana venue with a Cannabis garden, and an industrial hemp museum. Together, these venues hold over 12 000 objects relating to Cannabis.
Day 2/Stop 5 – Experience an Amsterdam Cannabis Coffeeshop
Why it's awesome:

Whether you're a cannabis enthusiast or a newbie to the scene – it's an experience not to be missed!

Cost:

While cannabis costs vary, expect to pay between €6 and €11 per gram (± $7 – $13) and around €2.50 ($2.80) for a ready-rolled joint.

Food nearby:

You'll most likely find some delicious pastries, cakes and other light meals for sale at the coffeeshops. It's also good etiquette to order something besides weed from their menu.
There are many designated coffeeshops in Amsterdam where you can go to buy and smoke weed. While this is somewhat of a controversial topic in places, it's also one of the biggest tourist attractions to the city!
It's important to note that coffeeshops are different from koffiehuises and cafes. A coffeeshop is the only place you're going to find Mary-Jane on the menu. In many of the shops, you can bring your own and smoke – but it's only legal to buy from the coffeeshops so the smartest thing to do is buy off their menu.
To find a licensed seller, look for the green and white sticker on their window. You won't find joints on sale in an ordinary cafe or koffiehuis.
The strains and potency of the weed are not regulated in Amsterdam, so be careful when smoking – try out small amounts at a time. It's also a great idea to share with a group! Cannabis can be a great way to make friends.
Day 2/Stop 6 – Enjoy a Relaxing Canal Cruise
Why it's awesome:

View the unimaginable beauty of the city as you cruise along the canals in a gondola.

Cost:

A 90-minute evening cruise will cost you around €22 (±$25) per person.

Food nearby

: Venkel Albert Cuypstraat is an authentic Dutch eatery. You may have to practice some of your Dutch, but you'll get a delicious burger and beer in return.
Something that everyone should do at least once in Amsterdam, is a canal cruise! Leaving this activity for last means that you'll enjoy the sun setting over the city. This makes for some idyllic views.
The evening cruise lasts approximately 90 minutes, and an audio guide is provided in your preferred language (they have 21 options). You'll hear a history of Amsterdam, how it came to be the magnificent city it is today, and how it continues to thrive.
This is the perfect end to a busy day, and after the cruise, you can easily make your way to one of the nearby restaurants to enjoy a lovely meal.
Insider Tip: This is actually quite an activity to do right after visiting one of the coffeeshops!
Day 2/Stop 7 – Explore Leidseplein
Why it's awesome:

Experience this lively, vibrant neighborhood known for its busy nightlife.

Cost:

Depending on where you decide to party, but you can find affordable food and drinks at certain places.

Food nearby:

De Blauwe Hollander should satisfy your hunger with their lovingly prepared traditional Dutch food.
Get ready to party with the locals at Leidseplein! This square comes alive at night, offering up a host of nightclubs, bars, and other fun-loving spots. There are 100s of restaurants in and surrounding the square, and some great international food to be found!
For those who are into betting, there's a casino in the area as well. Arguably, though, the biggest highlight of the area is the assortment of live music found at various establishments.
It's also not too far away from the Central district, and public transport runs through to the other districts as well, so you won't have any hassle getting back to your hotel! This is the best way to end your Amsterdam visit if you only have 2 days in Amsterdam.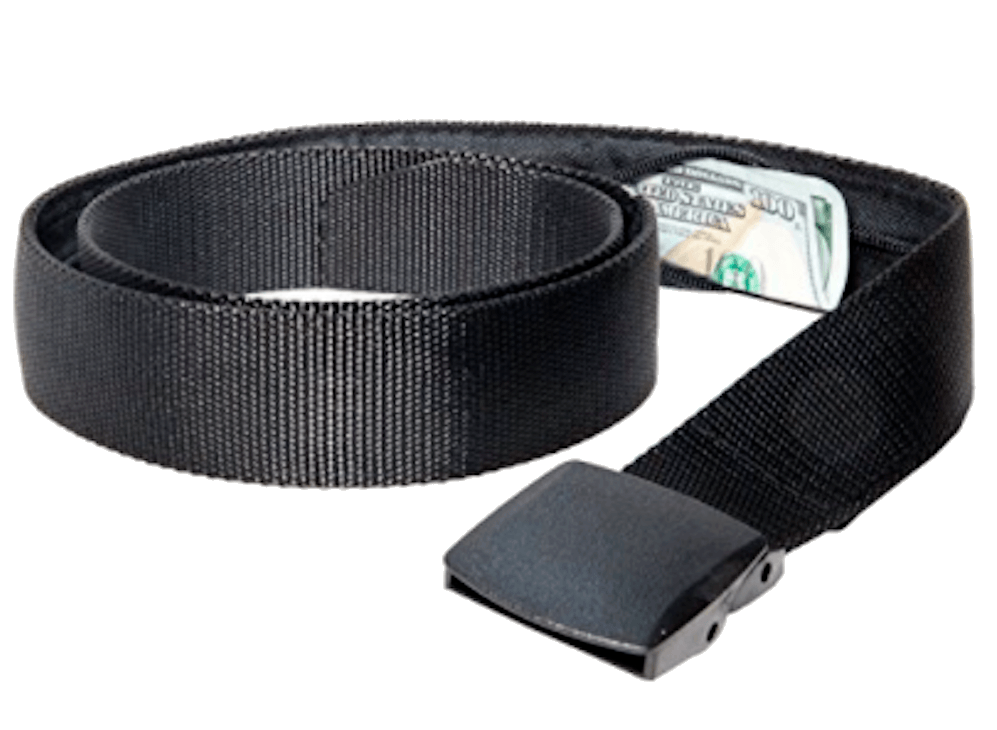 You should always have emergency cash hidden on you – pick up this awesome security belt with its hidden pocket before you travel, it's perfect for hiding money, a passport photocopy.
Day 3 and Beyond
Ferry to Amsterdam North | House of Bols | Ouderkerk aan de Amstel | Stroll a Park | Dam Square
If you've booked 3 days in Amsterdam (or perhaps even more!) then you've got the perfect opportunity to view some of the lesser-known Amsterdam attractions. While the city caters well for the throngs of tourists it receives each year, there are many more things that you should take a look at.
Take a Ferry to Amsterdam North
Ferries can be taken for free from various stations!

Enjoy breathtaking views of Het Twiske Nature Reserve.

Go on an all-you-can-eat pancake cruise.
Don't be one of 'those' tourists! You know, the ones that never leave the central district. It can be tempting – since everything you need is right there! Trust us, though, you should see the North districts if you're staying for longer than a day or two.
The ferries to the Noord are an experience unlike most. Firstly, the majority of them are completely free! They allow bicycles and mopeds to be taken on as well, so you have your transport ready when you reach the other side.
There is no booking, no tickets, and no fuss! Amsterdam's northern districts are full of delightful spots for a small bite to eat and a refreshing drink. Or you can take a short trip up to the nearby nature reserve, where you can take in gorgeous views of the landscape, and the windmill!
While you're there, you should really check out the pancake boat. This is a small cruise boat that takes you down the IJ River while serving you an all-you-can-eat pancake buffet!
Enjoy a Tour of the House of Bols
Take an hour-long tour through the distillery.

Taste and learn to make your very own cocktails – like a pro!

Hear the history of Lucas Bols and his legendary 'Genever' – a rival to Gin.
The Bols family were celbreated Dutch spirit-makers and alcohol sellers who left quite a legacy. Located centrally to all the exciting happenings in Amsterdam, you'll find the House of Bols. This Genever house is both an academy and a museum of sorts.
You can book a self-guided tour through the distillery, which will give you a detailed history of Lucas Bols himself. See how the Bols legacy began, and how it has evolved through the years.
Take a tour through the different rooms in the 'house'. You'll make your way through an entire cocktail experience that will ignite your senses. From sight, smell and, of course, taste.
Then you'll make your way to the ingredient room, which will help you discover the ingredients that go into creating an authentic genever. Afterward, pay a visit to the Genever Room, and learn more about the history of Genever itself.
Then, finally, it's time for one of the skilled bartenders to create your choice of cocktails. Enjoy it slowly with your group in the mirror bar. Once you've finished your drink, you'll get a crash course in bartending, and will have the chance to make your very own cocktail!
Visit Ouderkerk aan de Amstel
Cycle 10km out of Amsterdam to this quaint village.

OR take a scenic boat ride up the Amstel River!

Discover smaller, slower village life just outside the city.
This quaint little village sits just outside Amsterdam and is the perfect day trip away from the city. You can reach the village easily by bike, bus, or boat! Or, if you prefer, you can take a drive out; either with a rental car or by ordering an Uber.
There are many groups that cycle together from Amsterdam to Ouderkerk aan de Amstel, but the boat ride up the Amstel River is just as scenic! You could opt for an early morning cycle, and then go back to the city in an open boat – weather permitting!
There is quite a surprising number of things to do in the village! From checking out the beautiful windmill at the bottom of the village to trying out some traditional Dutch cuisine in one of the many restaurants dotted along the river bank.
Mostly, strolling through the cobbled streets and greeting the friendly locals is an experience on its own! The village offers a delightful break away from human chattering and car motors and lets you sit in wonder while listening to the birds sing.
Stroll through a Park or Two
Over 30 parks and gardens to enjoy throughout the city.

Green open spaces to take a break from the busy city streets.

Catch a live band or concert during warmer months!
Amsterdam is home to more than 30 parks and gardens – each one as majestic as the next! These green oases are perfect for a break from city life. You'll find parks both big and small, as well as many extraordinary Botanical Gardens.
If you've already managed to view and visit the big tourist attractions throughout the city, your next move should definitely be a picnic in the park.
During fair weathered months, you may even catch some live music, or a festival bringing one of the parks to life! These are sure to get you in the spirit and are a great way to meet other travelers and locals.
Many of the parks are also fantastic places to hop on board a gondola and enjoy one (or more!) of the famous canal cruises that we keep talking about!
Check Out Dam Square
Grab a souvenir from a neighboring shop.

Visit the National Monument.

Close to top attractions such as the Red Light District.
The city square, known as The Dam, is home to many famed Amsterdam attractions. Places such as the Royal Palace, New Church and Madame Tussauds are all around the square. You can easily walk from one attraction to the next, and manage to see them all in a day!
The square is also close to the Red Light District and offers many cannabis coffeeshops along its streets. Visit one of these and experience the smokier side of Amsterdam. The Red Light District offers up its own itinerary of interesting fun.
You can also go for a canal cruise from nearby, making this the best spot to start a day of exploring! Since there are so many things to do and see, it's best if you dedicate a large portion of your day to The Dam.
If you're in town during one of the festivals or special days, you'll see the square light up with excitement and transform into what seems like another world! The best and most popular festival is probably King's Day, which is celebrated every April.
Don't forget to pack a good book!
Amsterdam: A History of the World's Most Liberal City: This is our top recommendation for an awesome and inspiring read on this magical city.
Staying Safe in Amsterdam
OK, Amsterdam is a relatively safe city. However, its popularity with tourists – and permissiveness for drugs and sex – can sometimes cause slight chaos. It is arguably the most dangerous city in the Netherlands.
Don't be alarmed though! The peril is not quite as bad as it may seem. Most of the crime and chaotic disturbances happen in the Red Light District. While many tourists arrive in the city with the decided purpose to visit this notorious district, it's not advised that you stroll the streets alone at night. Petty theft in this area is pretty common and inebriated tourists are often the victims.
Staying safe everywhere else in Amsterdam is quite easy, actually. Stay vigilant when walking down quiet streets alone. Keep your valuables close to you. Don't buy any illegal drugs – this is the quickest way to screw up your visit.
Also, don't fall for scammers. As with any tourist destination, you're going to find people looking for a quick buck. Stick to your guns and don't let sob stories or crafty tales cause you to lose valuable exploring money.
And last, but definitely not least, don't smoke weed anywhere but in a coffee shop. It's not legal everywhere, and you wouldn't want to get yourself into trouble in a foreign city.
Don't forget to sort your travel insurance! We've put together a Netherlands Travel Insurance guide, or if you're low on time, get a quote from World Nomads now, our favourite travel insurance provider.
Getting an estimate from World Nomads is simple – just click the button or image below, fill out the necessary info, and you're on your way!

Day Trips from Amsterdam
There are so many gorgeous villages, towns, and landmarks that surround Amsterdam. If you're based in the city for a longer time, booking a day trip to one of these fantastic spots is a great idea!
Keukenhof and Sand Dunes Day Tour
This is a magnificent 3-in-1 day trip. This trip shows off the brilliant Dutch countryside, complete with blooming tulip fields, lush green lawns, and refreshing ponds. Explore Amsterdam off the beaten path. Enjoy a ride in an air-conditioned single-decker bus, with a live guided commentary as you go.
Stop off and enjoy view windmills, frolic through the tulips, and visit some sand dunes along the coast. Your experienced guide may also show you a secret spot or two.
Brussels: Full-Day Excursion from Amsterdam
Take a scenic bus ride with your tour group from Amsterdam to Brussels on this full-day trip. You English-speaking guide will be along to help you experience the best of Brussels and sights along the way.
In Brussels, you will get to enjoy a chocolatier demonstration, as well as a taste of their delectable Belgian chocolates. There is also a walking tour of Brussels to be enjoyed, with stops at attractions such as the Royal Palace and the Atomium.
You'll get some free time as well, to experience your own choice of a Brussels adventure. At the end of the day, you'll be transported safely back to Amsterdam center.
From Amsterdam: 12-Hour Guided Day Trip to Bruges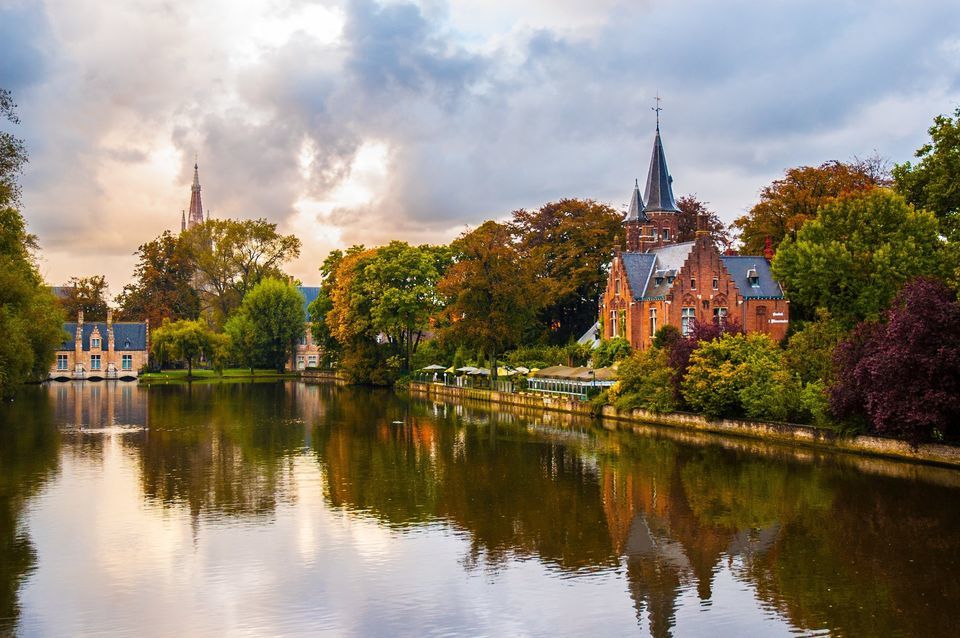 Visit Bruges for a day with an English-speaking tour guide, and enjoy some must-see sights along the way. This tour will take you all the way from Amsterdam in the Netherlands to Bruges, Belgium. Once in Bruges, you'll have the chance to see the UNESCO World Heritage sites of the city.
As a bonus, you'll be given a discount card to save you some cash, and apart from being guided along all the important things to see, you'll have some free roaming time too. Use this time to explore the chocolate and lace shops, and grab a bite of delicious Belgian food to eat.
Giethoorn Tour from Amsterdam
Take this fascinating trip from Amsterdam to Giethoorn – known as the Venice of the North! This day-long trip will take you through a few of the small towns of the Flevoland region. You'll get to spend some time exploring these towns, and learning more about the life of the residents.
Then, make you'll make your way to Giethoorn, where there are no streets, only canals! An hour-long boat ride through these canals is the highlight of this trip. You'll view the restored and renovated farmhouses, and then be allowed some time to chill in one of the cafes.
Windmills, Cheese & Clogs: 3-Hour Countryside Bike Tour
Take a guided group tour along the Amstel River and see the true beauty of Amsterdam – by bike!
This 3-hour trip will take you along the river banks as you view famed landmarks and attractions. Live commentary from your guide will enlighten you on the passing sights, and you'll be able to breathe in that fresh Dutch air as you cycle out the city.
You'll make your way to the countryside, taking in the beauty of rolling hills and splendid landscapes. Then, stop off at a traditional 15th-century farm, and see how they continue to make cheese. They'll also show you their clog-making workshop!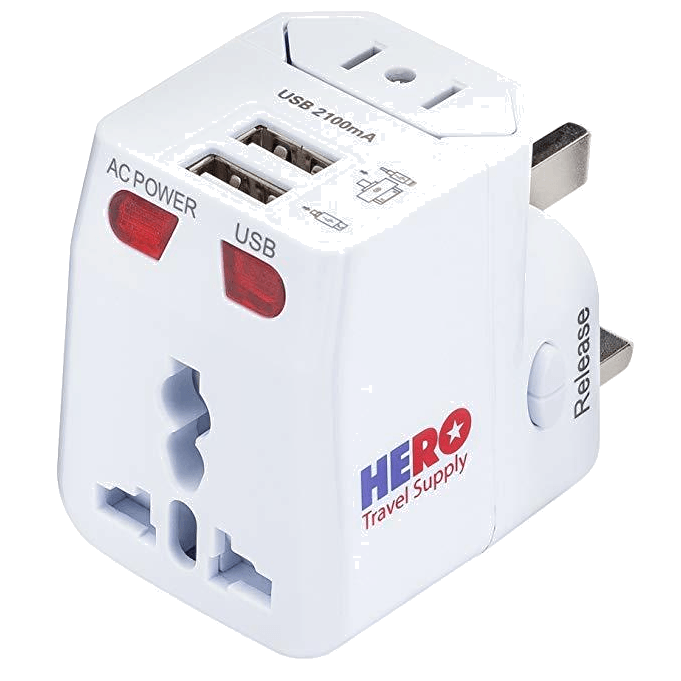 One of the best investments you can make is a
worldwide travel adapter
that will work anywhere! The one featured here is tough, reliable and a solid buy – Don't leave home without one.
GET IT HERE
Conclusion
Ready for your Amsterdam adventure yet? We bet you are! This city is indeed a fast-growing commercialized tourist spot but it's still a wondrous place to visit. Between the natural beauty, the spectacular architecture, and the great cultural vibes, it's a city that everyone should see at least once.
Spend a fast-paced weekend in Amsterdam, or book a longer, slower stay – it's up to you! It may work out a bit too expensive to spend more than 3 days in Amsterdam, but there is always the option to stay in a neighboring village. Many locals cycle from these villages to the city center, so it can't be that hard!
However long you do decide to stay, be sure to tick off the must-see attractions so that you leave with no regrets!
Yay for transparency! Some of the links in this post are affiliate links. This means that if you book your accommodation through the site, The Broke Backpacker will earn a small commission at no extra cost to you. Your support helps me keep the site going.
---
Need More Inspiration?
Like this post? PIN ME!!!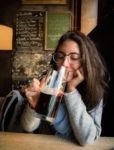 Writer and Editor, Ana Pereira is a California native, inspired by Earth exploration and introspection. Recently, she spent several months exploring Africa and South Asia. She spends most of her "down-time" out in the wilderness, climbing, hiking, and beyond, and is feverishly passionate about travel and health.