If you're looking for a luxury city break, Amsterdam should be on your mind. The city is iconic (for many a reason, naughty and nice) and filled with budget escapes and luxury hotels that will exceed your expectations.
The hustle and bustle is a phenomenal experience. But having a safe, calm place to return to will turn your Dam trip into beautiful memories.
When I first went to this city as a bright-eyed, bushy-tailed travelling noob, I fucked up. I spent so much time commuting between my hotel and the city that I missed a lot of what makes Amsterdam so special. Booking a hotel that is a hub of relaxation nearby the famous Amsterdam canals will provide you with a peaceful oasis to escape to.
Not only do the hotels impress, but so do the culture and world-class museums. The Anne Frank House and the Van Gogh Museum leave you with a fresh perspective of what life was like in this city all those years ago.
You could even have the best of BOTH worlds and find a hotel with a spa. A relaxing massage or rejuvenating facial to leave you feeling as good as you look. 😉 Spend time in the private sauna whilst looking at scenic city views.
We'll discuss hotels in locations: city center, Amsterdam Oost, Amsterdam Zuid, and more. This Dam hotel guide also goes into depth over the amenities offered in the hotel, the quality of the rooms, and the surrounding attractions.
With cheeky boutique hotels and five-star hotels littered throughout the city, let's get into the best hotels in Amsterdam!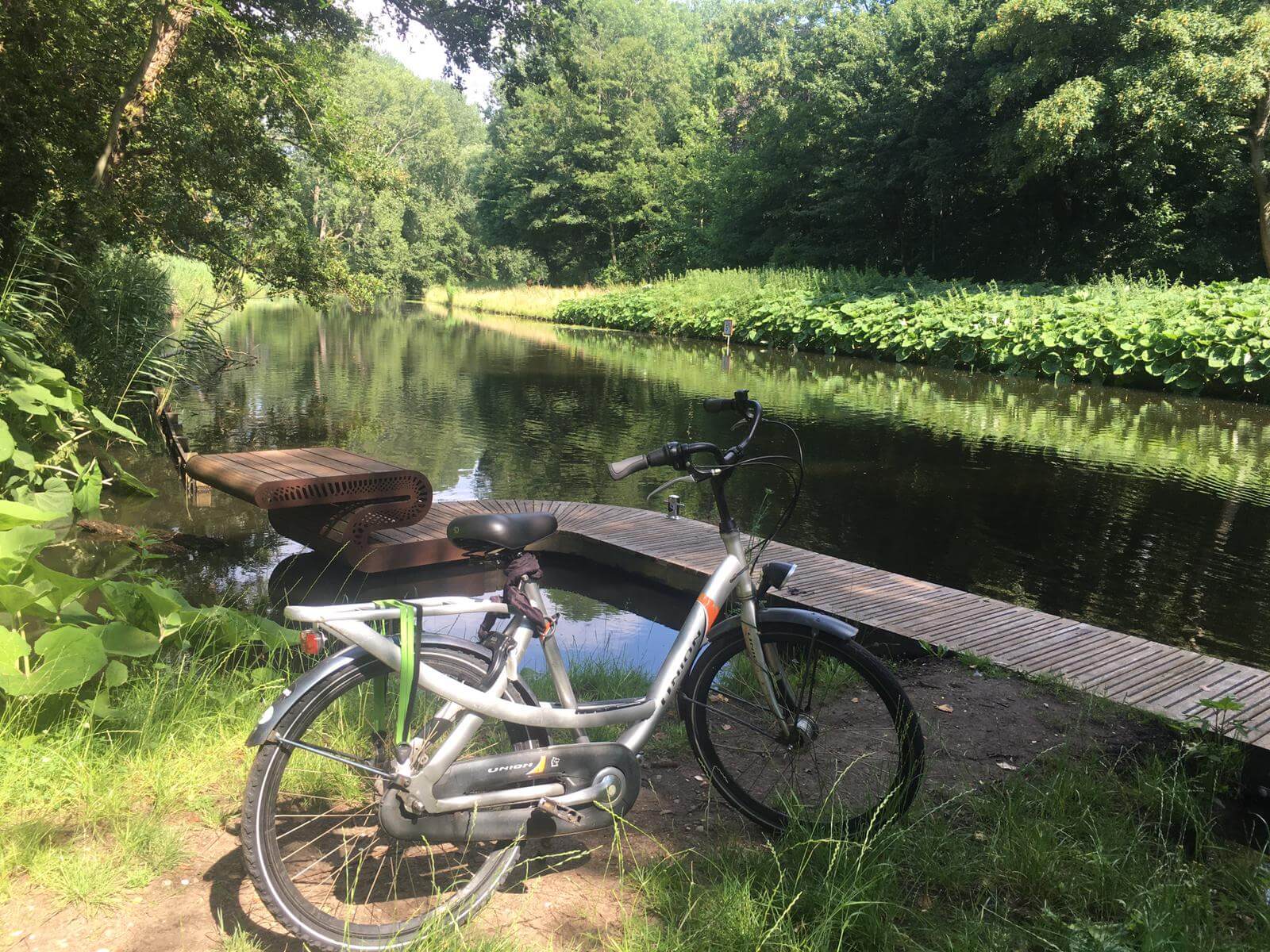 Selection Criteria
It is important to decipher the key factors when booking a hotel in Amsterdam. Here's what you should consider:
Location – Your location when visiting Amsterdam is arguably, the most important factor when booking a hotel. Whilst in the city centre, the prices will usually be higher, you will save money on transport costs. Whereas locations outside of the centre often are cheaper and have more charm.
Customer reviews and ratings – As most people should agree, the reviews and ratings of hotels matter. Your experience at a hotel can make or break a trip. The best hotels in Amsterdam have many positive reviews – so look out for them!
Amenities and services – Amenities and services are an important factor, especially when travelling with children. From spas, 24-hour reception, and pools, having hotels with modern amenities can elevate your trip.
Price range – Budgets vary for each trip. This list caters to budget-friendly travellers and those looking for a more expensive getaway.
Unique features or experiences – I have chosen hotels with unique features to make sure that your trip is filled with excitement. Each hotel has its own authentic experience to ensure you have a trip of a lifetime.
With all those factors considered, how you use this selection criteria will be determined by your circumstances. For example, if you want to be in the heart of the city, you may be happy to sacrifice the charm of the smaller neighborhoods to be closer to attractions. Think about what you like most when you're on a city break, and let's go from here…

Unlock Our GREATEST Travel Secrets!
Sign up for our newsletter and get the best travel tips delivered right to your inbox.
City Center
Amsterdam City Center is the historical heart of Amsterdam. It's the most popular area to stay in Amsterdam amongst tourists as you are directly encapsulated in the bustling streets, sleek canals, and the craziest of crazy attractions.
Despite hotel prices being slightly more pricey, you will likely find that by staying here, you will save money on transport costs. You'll find Dam Square, The Royal Palace, The Sex Museum, Madame Tussauds, and endless canal-boat tours.
Here are the best hotels in the City Center.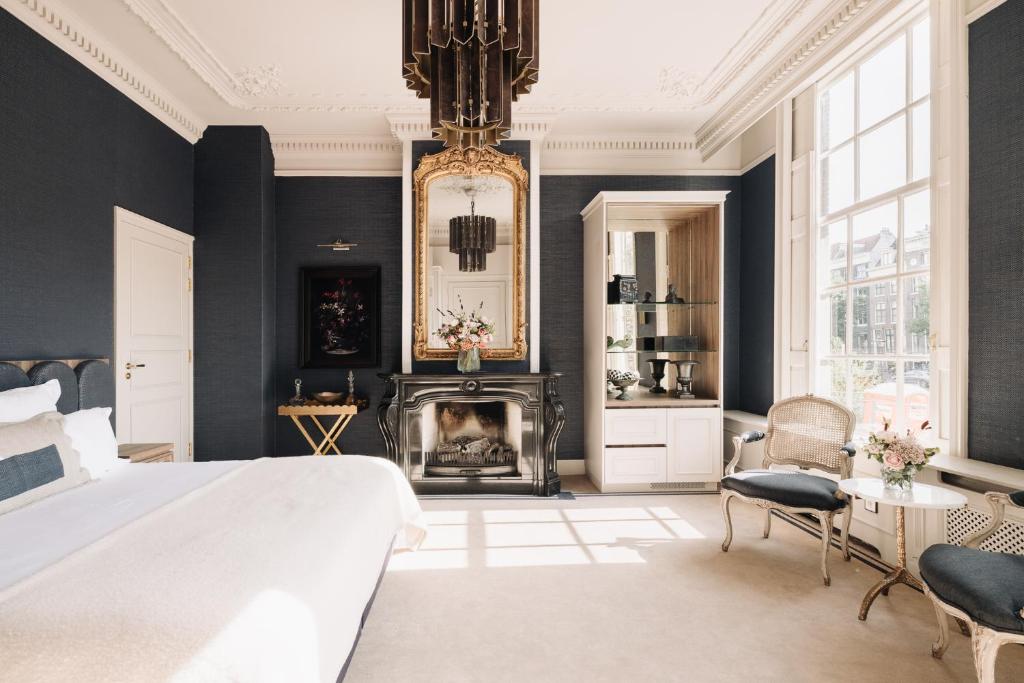 For a "home away from home" type of experience, I recommend you stay at Hotel 717. This private guest house is situated in a 19th-century building, but inside has every modern amenity you could need. This includes bathrobes, complimentary Wi-Fi, concierge services, and a bar and lounge.
The atmosphere here is relaxed, and you really get to soak in the ever-present, bright Amsterdam atmosphere. Before heading out, grab a plate of continental breakfast, where you can find a delicious full English breakfast with all the trimmings.
Hotel 717 is 14 km from the Schiphol Airport, one of Amsterdam's most popular airports. You can also find the Anne Frank House and the Heineken experience just a short walk away.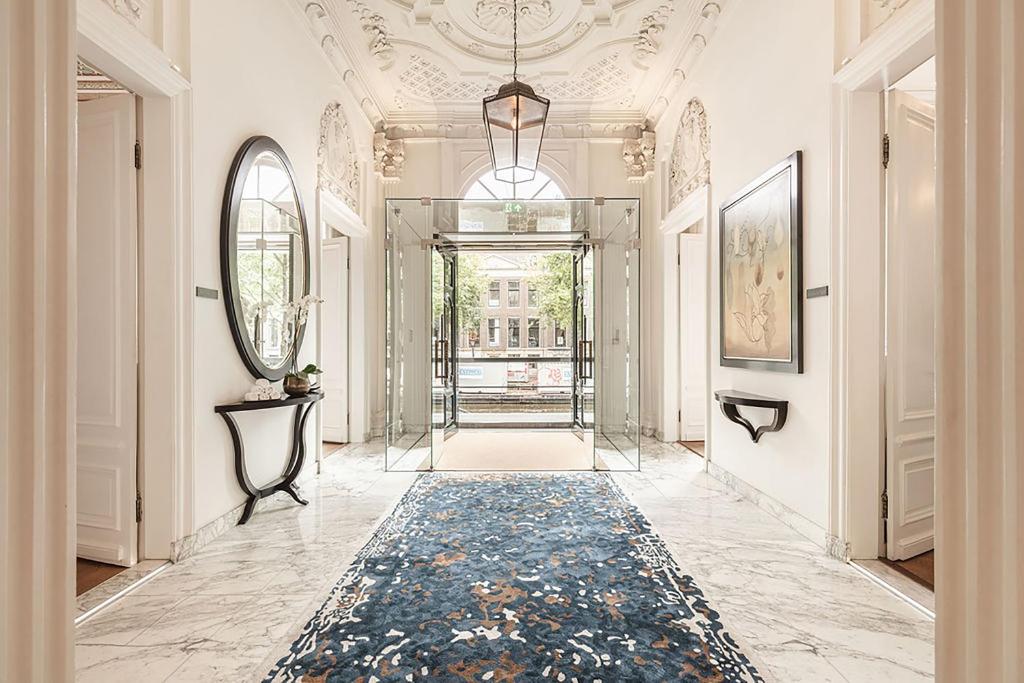 For an experience of utter luxury, book your stay at Waldorf Astoria. This hotel is the perfect romantic getaway for a night of indulgence and high class.
Waldorf Astoria consists of six phenomenal 17th-century canal palaces that ooze elegance. The authentic Dutch-inspired design compliments the historic charm that makes this city.
While here, you'll have views of the canal and courtyard garden, an indoor swimming pool, a fitness center, and treatment rooms for relaxing massages. After you have wound-down in the spa, head to the Spectrum restaurant or Vault Bar for a glass of wine and rich, flavor-filled food.
Once you leave the hotel, you will be surrounded by things to do in Amsterdam, including visiting the vibrant Rembrandtplein and the Museum Quarter, which is home to three of the most famous (you've guessed it) museums in Amsterdam.
Amsterdam Oost
Amsterdam Oost has charming streets with 19th century buildings and a more local feel. There are also a multitude of lush green areas to enjoy.
Take a stroll in this area and be greeted with vibrant markets, museums, and adorable cafes. There are also evening activities just as visiting the trendy brewery bars, wine hot spots, and some great coffeeshops if you want to enjoy the green stuff. These attributes alone make it a great area for a couples' getaway.
Here are the best hotels in Amsterdam Oost.
Pillow Maurits at the Park is one of the best boutique hotels in Amsterdam and a foodie's dream.
If you're hoping to experience the food that Amsterdam has to offer, there simply isn't a better place to stay. Begin your culinary journey with a mouth-watering lunch at the vibrant Spring Cafe/Brasserie. In the evening, have a rich dinner at the VanOost Restaurant before dancing the night away at Fitz's Bar.
Continuing to exceed expectations, this hotel is also surrounded by popular tourist attractions, including the Royal Theater Carre, The Dutch National Opera and ballet house, and a gorgeous flower market. If you're heading to Amsterdam in the summer, you can experience the hotel's rooftop bar, which has the best views of Oosterpark.
The hotel offers safe, underground parking, which has charging points for electric vehicles – great if you are renting a car while you stay.
This Amsterdam hotel is one of my favorites in the city for getting the best of both worlds. As well as being within walking distance to Dam Square and central station, you get some extra touches that most hotels don't offer.
You'll get your own stunning apartment in a monumental building for that true Dutch style stay. The rooms are beautifully light and homey. All accommodations also offer their own kitchen which helps those watching to save some money on food will love.
It's perfect for digital nomads who like a quiet space to balance work and life. This is also one of the best hotels for families in Amsterdam so your brood can have all the space they need.
Small Pack Problems? 😉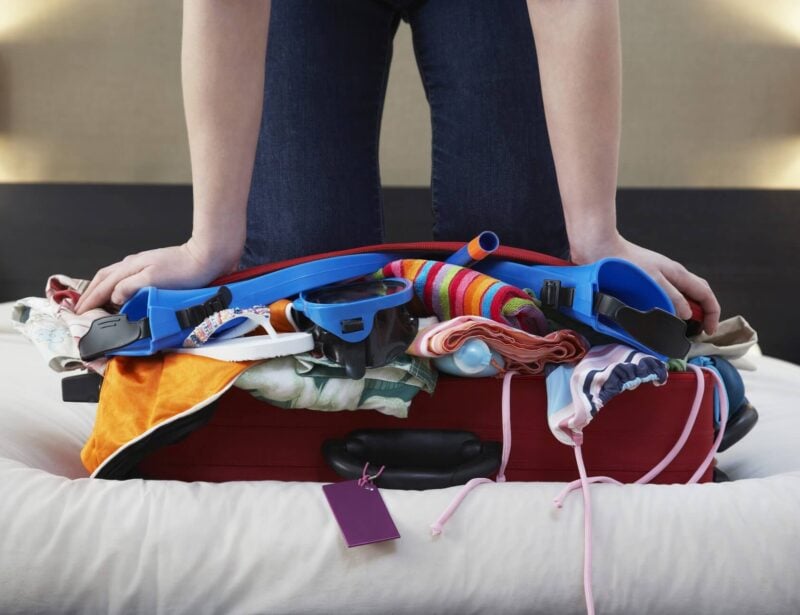 Wanna know how to pack like a pro? Well for a start you need the right gear….
These are packing cubes for the globetrotters and compression sacks for the real adventurers – these babies are a traveller's best kept secret. They organise yo' packing and minimise volume too so you can pack MORE.
Or, y'know… you can stick to just chucking it all in your backpack…
Get Yours Here
Read Our Review
De Wallen – The Red Light District
De Wallen, also known as the red light district, is one of the city's oldest parts. There is a huge juxtaposition within this area; with charming churches and scenic canal walks, that debauchery is something particularly unique that you should see with your own eyes.
You should be cautious of petty crimes such as pickpocketing in this area, especially at night. However, don't let that put you off visiting, as this area is generally safe and is home to many popular things to do in Amsterdam.
Here are the best hotels in De Wallen.
Looking to stay in the heart of Amsterdam? Well then, you need to book a stay at the Anantara Grand Hotel.
The five-star hotel is in a prime location, opposite the Royal Palace and on the edge of the famous Dam Square. You will be right by Central Station, just a 15-minute walk away, which will take you anywhere you wish around the city. One thing for sure is you will never be short of something to do in this location.
The hotel is a 19th-century building that offers stylish furniture, parquet floors, and spacious, modern rooms. Each room has en-suite bathrooms and a selection of delightful teas to drink before retiring for the night. Enjoy the ambiance at Grand Cafe Krasnapolsky and indulge in classic dishes with a contemporary twist.
This hotel has glowing reviews, and that mainly comes down to the amazing staff at Antara Grand Hotel. They go above and beyond to make your stay even better than you could have imagined.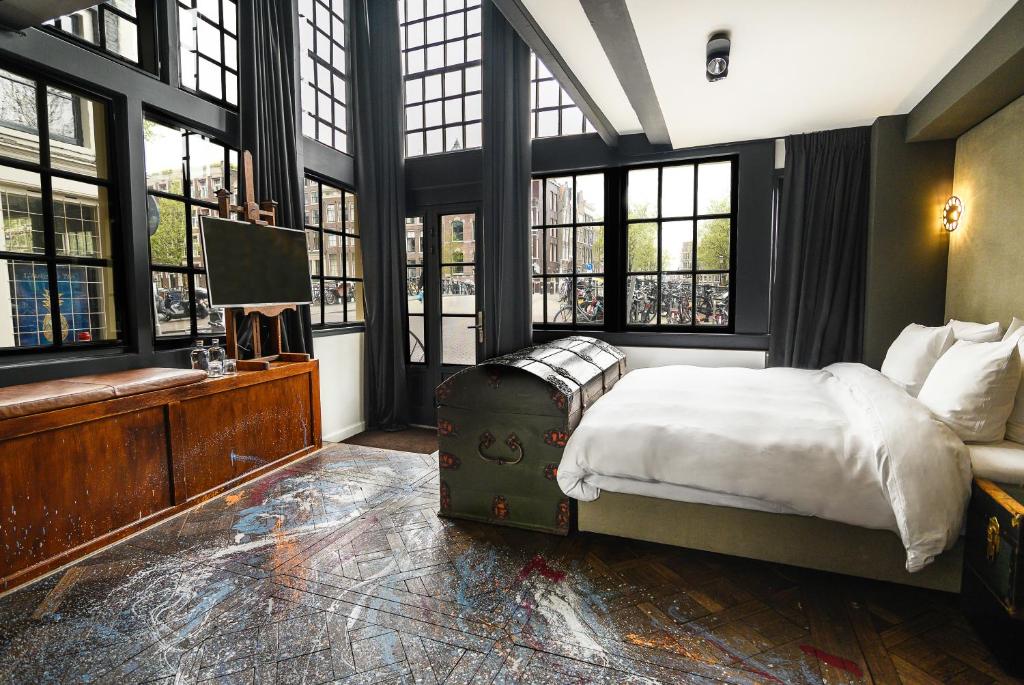 Look no further if you're looking for a hotel filled with charm and character. The Craftsmen Hotel is one of the best boutique hotels in Amsterdam, with gorgeous views of the river. Wake up in the morning, in your cozy room, to the smell of croissants and butter pastries coming from the gallery downstairs.
The hotel rooms are filled with unique furniture and amenities to keep you comfortable such as free Wi-Fi, a fridge, and a flat-screen TV. You can choose to devour your continental breakfast in your room or the stunning gallery.
This hotel is also situated in a great location, with the Anne Frank House just 1.1km away and Dam Square 550m away.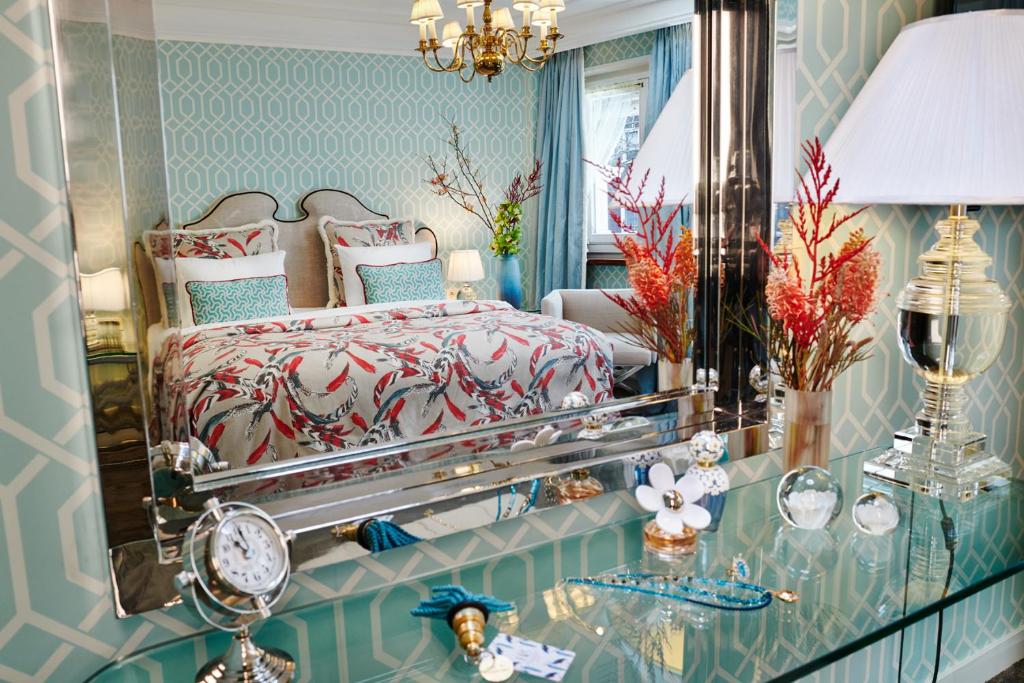 A girl's getaway done right. Hotel Estherea is the perfect location for a hen-do or birthday celebration. This hotel is situated along the Singel Canal and is in the perfect, serene setting. Plus, you will have the most amazing views to wake up to.
Each of the rooms of this hotel is decorated in floral yet elegant designs with classically-styled wooden paneling. The breakfast is filled with delicious treats such as scrambled eggs, fresh fruit, hot chocolates, and fresh juices.
Hotel Estherea is within the city center, within walking distance of the most popular museums and shopping areas, and has easy access to Amsterdam's nightlife. You can even stop by one of the many iconic Amsterdam cafes for a classy afternoon tea.
Amsterdam Zuid
Amsterdam Zuid is regarded as the luxury area of Amsterdam where self-indulgence is prioritised. This location is home to some of the nicest hotels in Amsterdam and prioritizes modern amenities. The attractions also encompass the high-class atmosphere with famous museums, high-end shopping and extravagant restaurants.
Here are the best hotels in Amsterdam Zuid.
If you're looking to steep yourself into what life as a local in Amsterdam would be like, you should book an overnight stay at Hotel Twenty Eight.
This unique hotel offers apartment-style accommodation with the added benefits of a luxury hotel. Here you can find facilities such as a sauna, an on-site restaurant, and a top-tier fitness center. You can choose to have a cozy morning and cook in your own apartment or visit the restaurant for a boutique breakfast made with local ingredients.
The hotel is well-connected. Just 300 meters away is the metro station, and across the street is the direct tramline which will take you to Museum Square and the city center. The staff here will help you plan excursions around the city and let you know the location of popular attractions. Hire bikes and cars to take you to your desired location.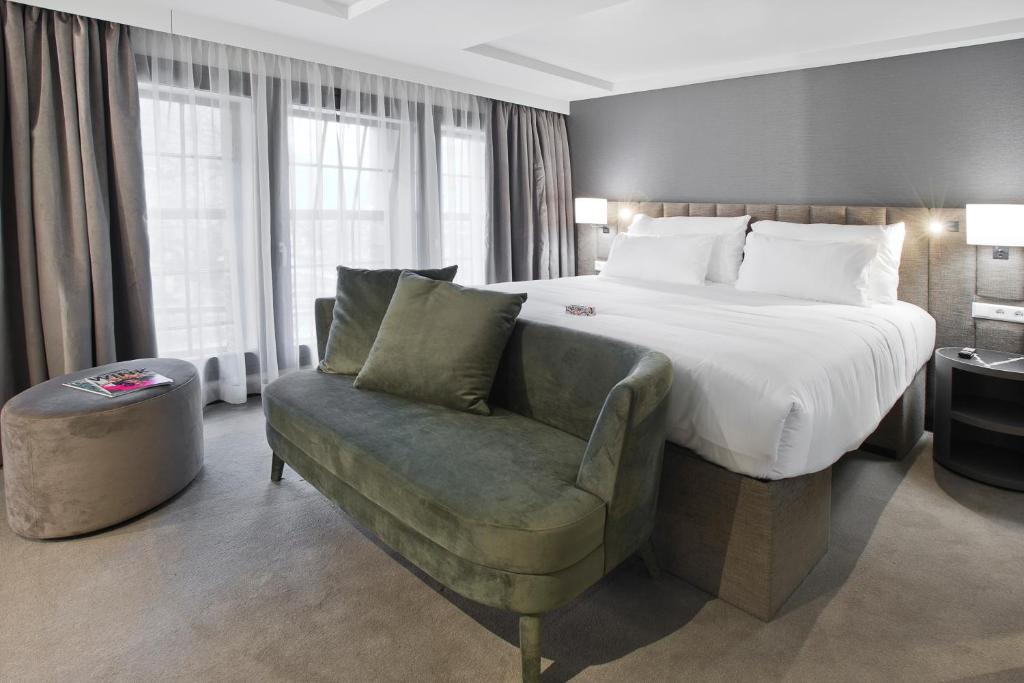 Kicking off this list with a bang is Pestana Amsterdam Riverside, a luxury five-star hotel, which is surprisingly one of the great value hotels in Amsterdam. This absolutely monumental building that was formerly a town hall has been converted into a luxurious place to stay.
The hotel has 154 bedrooms and suites, each with its own unique identity. The rooms are equipped with modern amenities and home comforts such as free toiletries, coffee and tea-making facilities, complimentary Wi-Fi, and private bathrooms. Some suites have panoramic river-side views that simply cannot be missed.
Before heading out to the nearby attractions such as Albert Cuypmarkt street market, The Heineken Experience, and Stedelijk Museum, you can dine at the private buffet breakfast.
You might also gravitate towards the wellness area, which includes an indoor swimming pool, treatment massages, and two different types of saunas. Yes, please!
Wellness is a priority at the Van der Valk Hotel. Visit the wellness center to unwind after a long day of sightseeing before turning in for the night. The wellness center has different types of saunas, including a heated outdoor pool, foot baths, and steam baths.
This hotel also offers an extensive breakfast, lunch, and dinner buffet, so you can always return to the hotel for a bite to eat. You can even stop by for their live cooking dinner buffet with delectable slices of pizza. If you fancy a midnight snack, you can visit Bar Mokum for coffee, cocktails, and pastries – one of my favorite bars in the city!
When you are ready to leave the comfort of the hotel and explore, the metro is a five-minute walk away.
If modern is your vibe, then the nhow Amsterdam Rai Hotel will be your ideal location. It is one of the best hotels in Amsterdam for executives traveling for business.
Each room also has floor-to-ceiling windows that offer the city's most encapsulating views. You will also notice Nespresso coffee machines, flat-screen TVs, minibars, and digital safes.
If you're willing to spend a little more, the junior suite has a private Jacuzzi. Enjoy the continental buffet breakfast in the morning, serving continental and American-style cuisine.
Feeling fancy? Find gourmet food in the 17th-floor restaurant and sip cocktails on the terrace.
You can find the hotel next to the RAI Convention Center and a short distance from the subway which will take you to any attraction you wish.
Motel One is easily one of the best affordable hotels in Amsterdam. The hotel is just outside the hustle and bustle of the city but close enough to spend your days exploring.
You can expect to find flat-screen TVs, comfortable beds, and ensuite bathrooms at the hotel. The staff here also speak several languages, including German, Greek, English, and Spanish, so they can give advice and information where needed.
Schiphol Airport is just 16km away. Attractions such as Dam Square and Beurs van Berlage are also in the surrounding area. Don't forget to stop by Rembrandt House, 500 meters away.
Is This the Best Backpack EVER???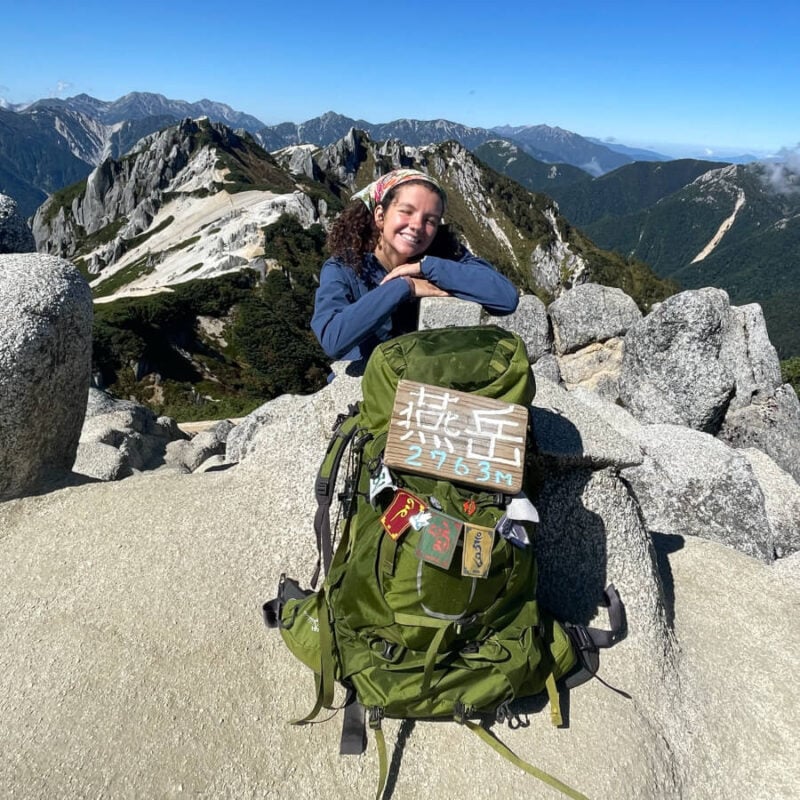 Museum Quarter / Voldelpark
The Museumkwartier area was developed after the construction of the Rijksmuseum. Subsequently, this area is better known as the Museum Quarter with several famous museums in the neighborhood.
It's important to keep in mind that this area is often filled with tourists and can get extremely busy during the day. If you want to avoid crowds, visit attractions as early as possible.
Here are the best hotels in Museumkwartier.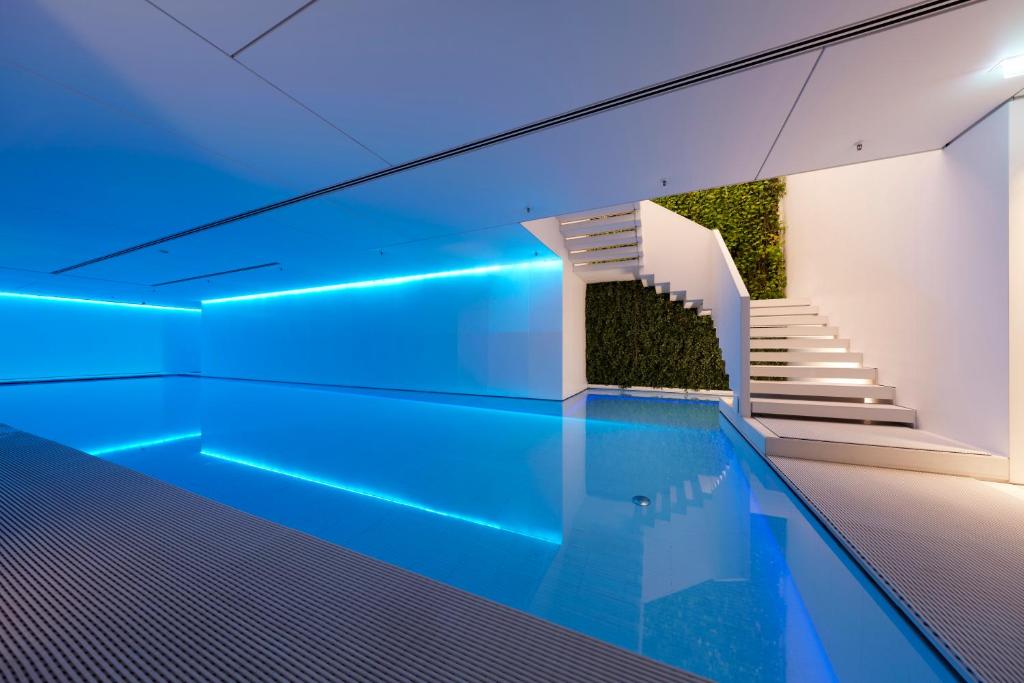 Slightly more pricey than other hotels mentioned, the Conservatorium is in the middle of Amsterdam's hotspots.
The hotel combines historical architecture and modem design to create tasteful rooms. Bask in rainfall showers, spacious bathrooms, marble tubs, and LCD mirrors inside the rooms.
The hotel also has a brasserie in a gorgeous glass courtyard where you can have a graceful afternoon tea. But that is not all: guests have complimentary access to the Akasha Holistic Wellbeing Centre, which has a large swimming pool, a sauna, a whirlpool, and more.
You can cut travel costs by choosing this location as you are next to the Van Gogh Museum, the Royal Concert Hall, and the Rijksmuseum.
An oasis of peace and quiet is how the College Hotel is best described. This 19th-century historical building boasts classic charm with a modern twist. Each room has complimentary Wi-Fi, a flat-screen TV, bathrobes, and fluffy slippers to make your stay simply divine. Walk through this Amsterdam boutique hotel and be welcomed by a delicious summer lunch on the terrace.
This hotel is tucked away but is still reasonably close to points of interest. Enjoy learning at the Van Gogh Museum, or take a sunset walk at Vondelpark. For dinner, stop by Amsterdam's popular tapas restaurants, including Momo and Foodhallen.
You can find this hotel located in Amsterdam's uptown neighborhood, Oud-Zuid, just a stone's throw away from the stunning Vondelpark. Park Plaza Vondelpark is located right by "Little Paris" which is known for its list of shops, restaurants, and bars. You can also find Museum Square here for a day of exploring Amsterdam's history.
The hotel offers clean, modern rooms with helpful staff who help to make your stay even more delightful. Depending on the room, you may gain access to fantastic views of the iconic Vondelpark. Either way, you will still get to relax in the private garden.
Inside the hotel, you can find an award-winning restaurant that specializes in Venetian-sharing plates. Here, you can dine in style with a large selection of red wines, classic Italian cocktails, and authentic Italian dishes. Devine!
This location offers direct access to popular attractions such as the Van Gogh Museum, Dam Square, and Leidse Square, making this a hotel not to miss.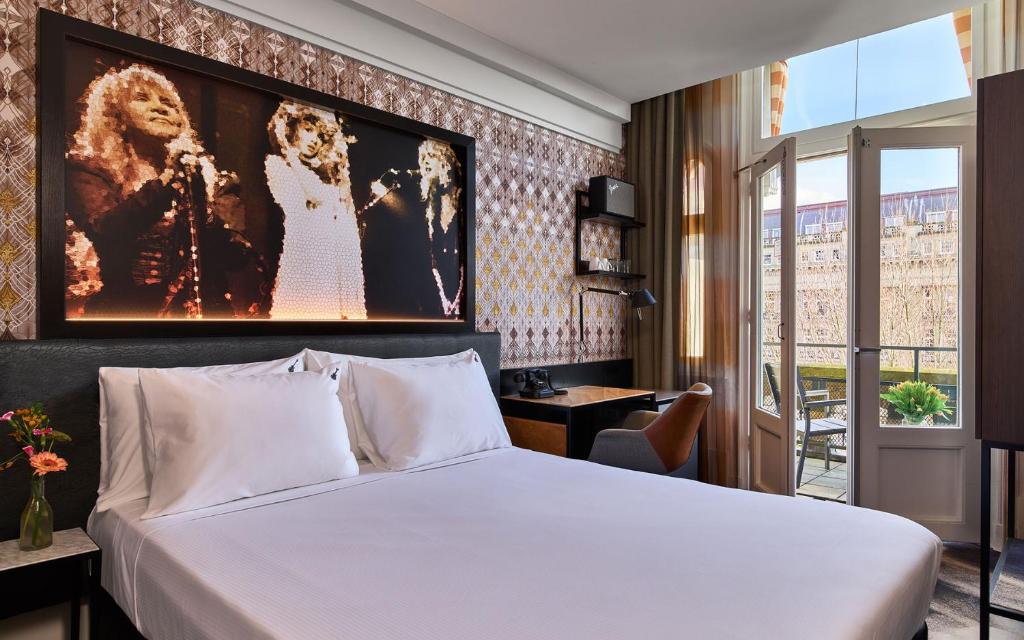 Faultless customer service in a hotel filled with historical stories. Could you get any better than that? The Hard Rock Hotel is a staple when it comes to the question of where to stay in Amsterdam.
The rooms are very comfortable, with air conditioning, a fridge, a kettle, and a shower. They also host a continental or buffet breakfast serving all your morning favorites.
If you only have a short weekend in Amsterdam, this hotel is perfect as it is perfectly located to access several attractions quickly.
This 19th-century building is located on one of the most elegant streets in Amsterdam. Hotel Park 6 was recently renovated and now has thirty refreshing rooms with walk-in showers, queen-size beds, and wireless sound systems. Depending on the room you book, you may even be spoiled with a terrace or French balcony.
Hotel Park 6 is the perfect relaxing retreat just far enough outside the busy city center. If you're an early riser, cross the road to Vondelpark to watch the sunrise before returning to the hotel for a simple yet filling breakfast.
Nearby attractions include many of the best museums in Amsterdam like the Van Gogh Museum and the Rijksmuseum.
Tips for Booking a Hotel in Amsterdam
Amsterdam is a surprisingly small city and has great transport options. With that in mind, you should think twice about where you choose to stay.
Whilst the city center is often popular amongst tourists, staying here is only ideal for those that have a short trip. If you are staying in Amsterdam for a couple of days, being right by the attractions is convenient. However, if your stay is longer, these areas can get very crowded and noisy.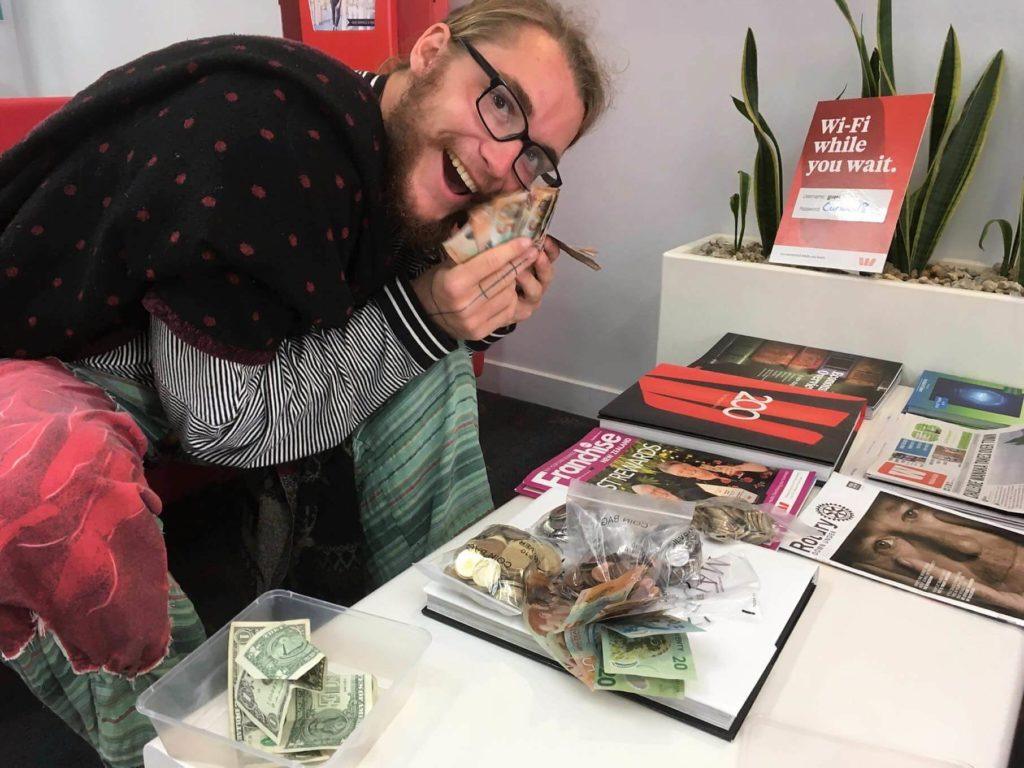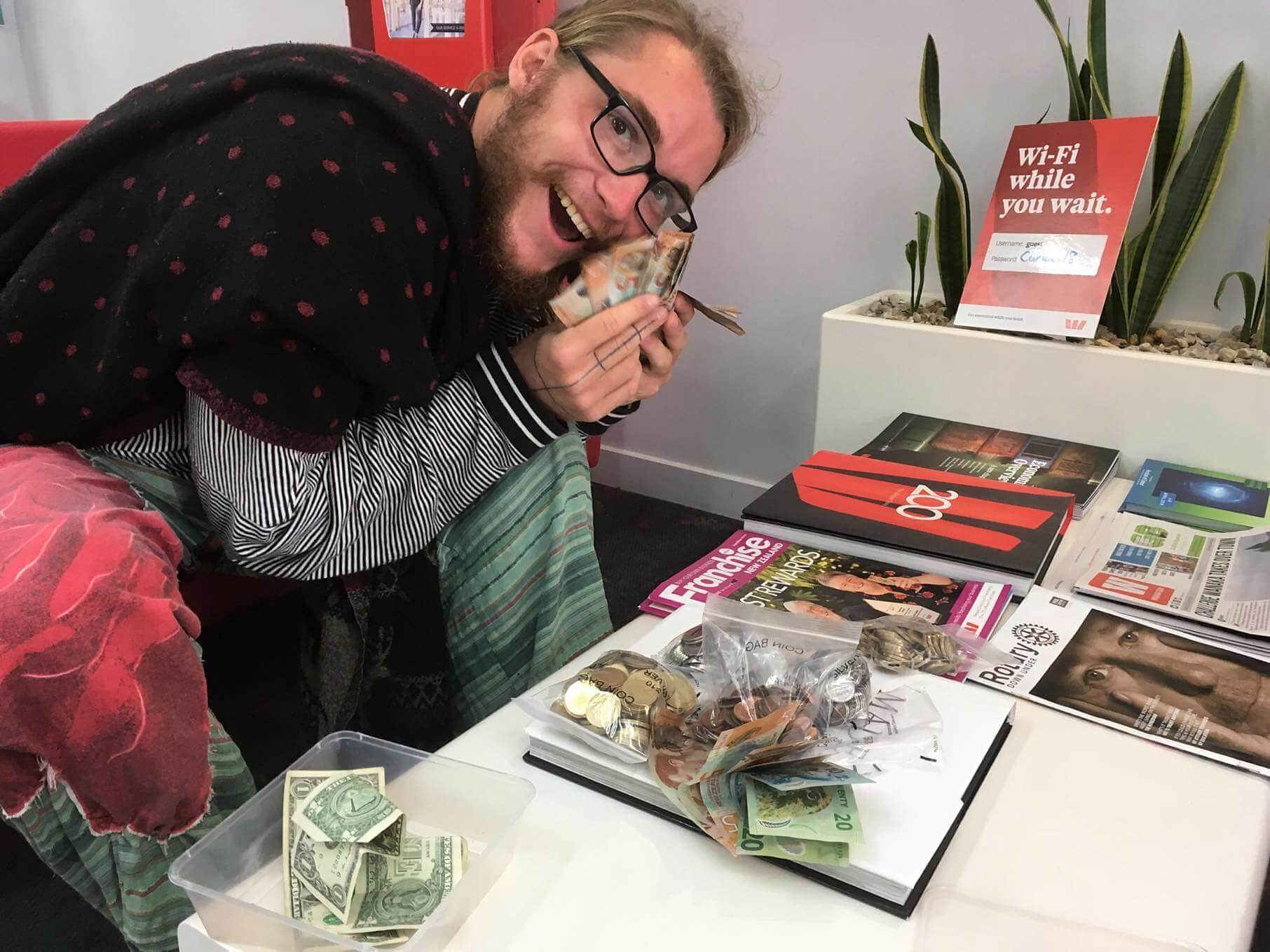 If your trip is longer, opt for hotels in neighborhoods out of the center. You'll find hidden gems and way more green spaces.
Also keep in mind that Amsterdam is popular all year round. The nicest hotels in Amsterdam seem to get booked quickly. You should book your hotel as far in advance as possible to avoid disappointment.
Tips for Booking a Hotel in Amsterdam on a Budget
Amsterdam experiences its peak tourism in May and August. This is when hotel prices are at their highest.
To avoid expensive hotel prices, try and book your trip outside of these months. September and October are great times to visit as the weather starts to cool and the fall foilage starts to bloom. The hotel prices also tend to decrease during this time.
If you're on a tighter budget, Amsterdam's bed and breakfasts are a great combo. Although arguably not as sleek, they offer a unique stay to set you up for your trip.
FAQs About Amsterdam's Hotels
Let's do a quick-fire round! Here are some of the most frequently asked questions about Dam's hotels.
Discover Amsterdam With The Broke Backpacker
It goes without saying that Amsterdam delivers when it comes to a city vacation destination. With available transport options ready to take you to every famous destination and connecting trains and trams that will take you across the city, you will never be short of things to do in Amsterdam.
So much history, charm, and character is just waiting to be uncovered here. Explore museums, visit historic sites, and take in the incredible architecture.
In my opinion, this article has some of the best hotels in Amsterdam. And although you may be spoiled for choice, I am sure that the one you choose will make your stay sublime.
Whether it is a budget-friendly hotel or a luxurious hotel with a spa, it's important to find the hotel that matches your needs. With all that being said, your trip to Amsterdam will undoubtedly be a trip of a lifetime.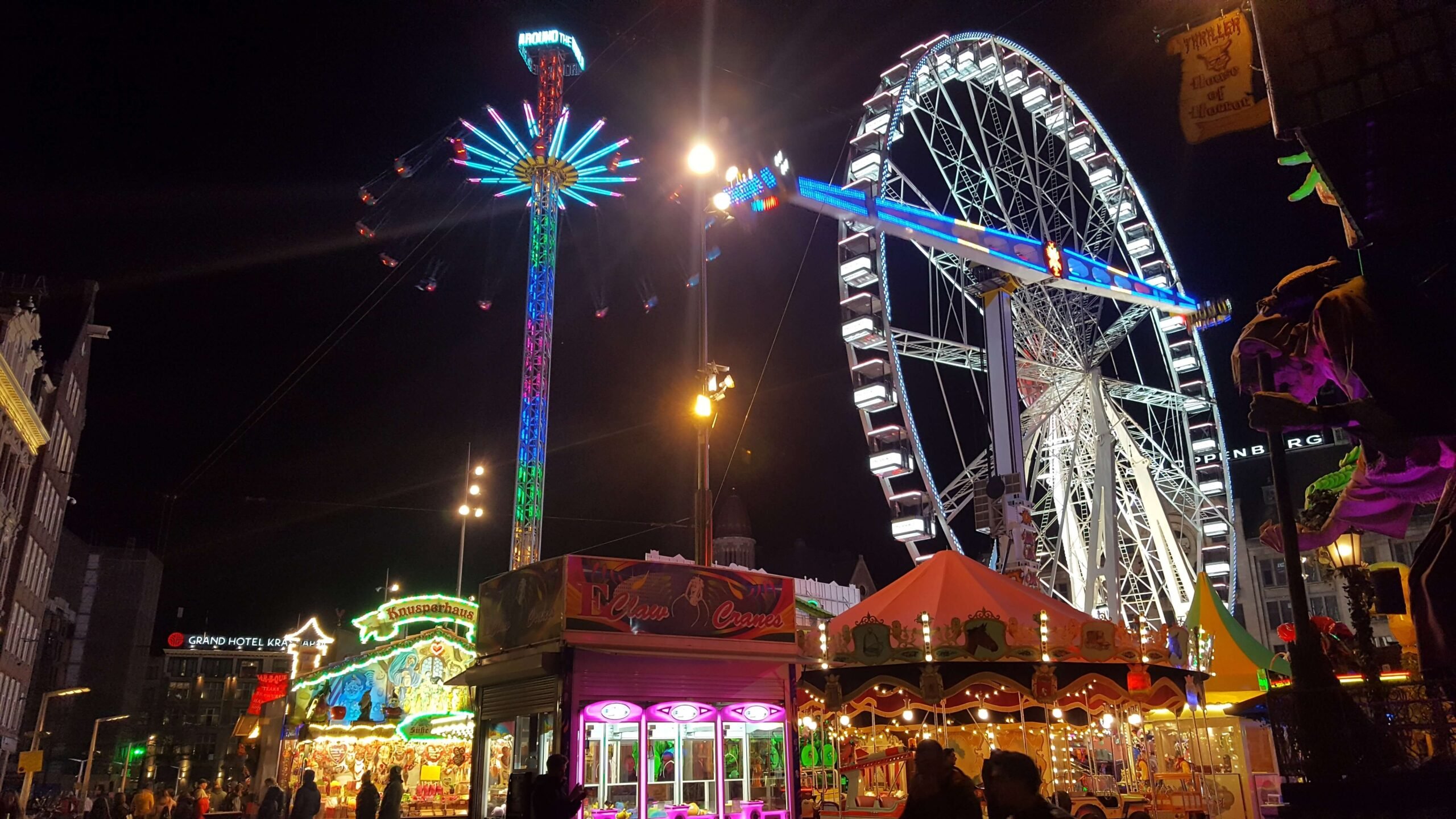 ---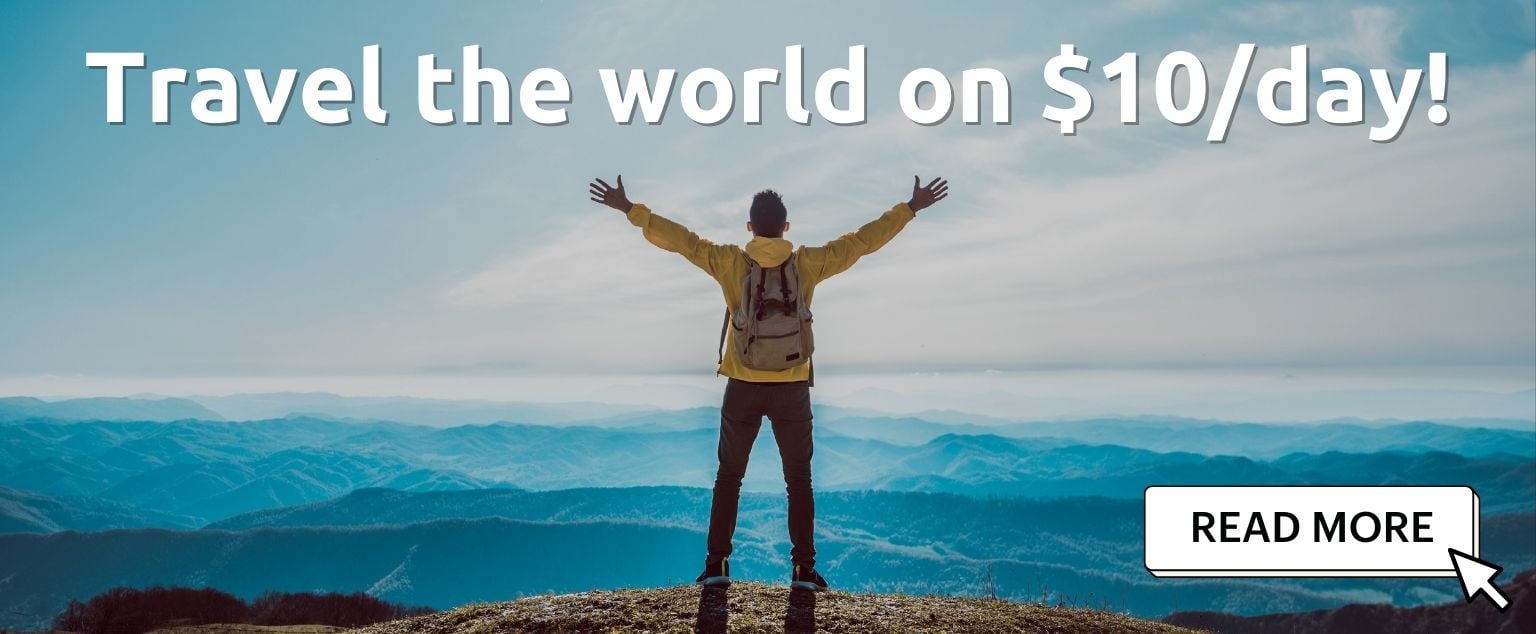 And for transparency's sake, please know that some of the links in our content are affiliate links. That means that if you book your accommodation, buy your gear, or sort your insurance through our link, we earn a small commission (at no extra cost to you). That said, we only link to the gear we trust and never recommend services we don't believe are up to scratch. Again, thank you!