Amsterdam is one of the most popular tourist destinations in the world. People come from far and wide for the canals, the cannabis, the culture. Visiting Amsterdam is pretty much a must whilst in Europe.
Naturally, with so many tourists in town, there are a ton of things to do in Amsterdam. From strolling around places like the Van Gogh museum and other bastions of culture to taking a peek at the notorious Red Light District or having a sobering afternoon at the Anne Frank house. This bicycle-friendly city has a lot of things to do for its many, many visitors. The sheer amount of visitors however, does mean that it can be tricky to feel like you've escaped the tourist trail.
That's where we come in. If you're looking for unusual, unique, or off the beaten track things to do in Amsterdam, look no further. Our guide to the weird and wonderful parts of this cool city, from cat-centric art galleries to the best chocolate cookies in town (maybe ever) will have you covered from the moment you touch down in Amsterdam. From World War II to weed and everything in between … Let's get to it.
Amsterdam is a stunning city with so many different attractions, stunning places and hidden gems. However, no visit to Amsterdam is successful without a good place to stay. Check-in at one of the amazing hostels in Amsterdam and enjoy affordable prices, great company and helpful staff.
Ok, so here we go, from the Van Gogh museum to Amsterdam's red-light district, a relaxing canal cruise to an evening on the tiles… this is a city of extremes! Whether you spend a week here or just a weekend in Amsterdam, there's plenty to keep you busy!
It wouldn't be a trip to Amsterdam if you didn't pay a visit to the Anne Frank House. Learning about her life and her story is important, making this one of the most unmissable things to do in Amsterdam. It'll give you a deeper understanding of the events of World War II, including the deeds of the Dutch Resistance. Be sure to take one of the guided tours around the Anne Frank house for a better-informed look at this thought-provoking museum.
Walk around the centuries-old Jewish Quarter in the city centre, visit the Portuguese Synagogue (dating back to the 17th century), and read about the background of this Jewish neighbourhood along the way. The Anne Frank house, where she wrote her diary during World War II, has to be booked in advance, but walk-up tickets can be bought in the afternoon. Tip: if you don't like queues, go around dinnertime or book one of the guided tours.
2. Check out the books at the Cuypers Library
The largest – and oldest – art history library in all of the Netherlands; and this grand temple to books has been going strong since 1885. The multiple floors and many multiple shelves of books make it Cuypers Library dreamland for book lovers, but it's the interiors that might have more of the wow factor for other visitors here.
It's got an arching, glass-panelled roof, high shelves, and epic spiral staircases. We think it's one of the best off the beaten track things to do in Amsterdam city centre. Tip: go to the second floor to take the best snaps, but be quiet: people actually work here. You could too if you felt like it because there are free wi-fi and iPads to use.
Headed To Amsterdam?
Dam Square is right in the city centre, it's pretty much where everything goes down and it's packed full of fascinating history. It's where you'll find a load of the city's grandest architecture and a mix of locals and tourists doing their thing. It's the historical centre of Amsterdam and dates back to 1270!
There are sights such as the 15th century Nieuwe Kerk, the National Monument and the old Town Hall (now the Royal Palace) to lap up here, as well as upscale shopping opportunities and the suitably majestic NH Grand Hotel. Needless to say, visiting is touristy but a top thing to do in Amsterdam, that you just can't miss!
Amsterdam is bikes. It is cycling, it is pedalling around. It's one of the most bike-able cities in the whole wide world and that's how pretty much everyone gets around. Everything is super geared up for cyclists, so why not join them; trust us: pedalling around the city centre is one of the most quintessential things to do in Amsterdam.
Watch the beautiful Golden Age architecture fly by as you use one of the city's many, many cycle lanes; head to one of the green spaces of the city for a pedal about; and wonder why your home city couldn't be this good for cyclists. It's the perfect way to get an authentic and fascinating insight into life in Amsterdam.
Calling all football fans: this one is for you. When you're in Amsterdam, it would make sense for you to visit the Johan Cruijff Arena, which (as you probably know) is the home of AFC Ajax. You can go for a game, if there's one on, or if you really want to get into the nitty-gritty of the ground's inner workings, go on a stadium tour where there's an impressive collection of memorabilia.
It's definitely one of the best things to do in Amsterdam if you're keen on the beautiful game, you'll get to tour the ground and glimpse behind the scenes places you wouldn't be able to see otherwise – with a bit of history thrown in for good measure. You'll have to jump on the train for a couple of stops as the stadium is just outside of the city centre.
Say "Amsterdam" and people will usually think of a few iconic things. Coffeeshops first, then maybe canals, then it's probably going to be the Heineken Experience. Possibly more famous than the lager itself, the Heineken Experience is set inside the former Heineken brewery (built in 1867) and is more than a brewery tour with tastings. Like, a lot of tastings!!! Good job it's in central Amsterdam so you can walk home!
Of course, you'll get to learn about how the beer's brewed, and all that sort of thing, but the best bit is the Brew U Ride, where you get to experience what it's like to be a bottle of Heineken, from the start of the process to the end result. Pretty trippy but ultimately amazing; seriously one of the most awesome things to do in Amsterdam especially for beer lovers.
It's weird to think that the Netherlands, a super liberal bastion of legal marijuana and prostitution, even still has such a conservative thing as a royal family. But it does, and they even have a Royal Palace! They even like cycling too! It's a good place to see just how regal the city really is. The Royal Palace was originally the Amsterdam Town Hall before being converted. It's still used for award ceremonies, royal receptions and state visits. This ornate pile is situated in Dam Square and dates back to the 17th century.
The royal palace is one of the most historic buildings in the city so you're gonna want to take one of the guided tours to see all the details of the impressive collection of artefacts held here.
Though looking at the Royal Palace from the outside is nice enough, we'd recommend stepping inside its hallowed halls. You'll get to see where various heads of state sleep when they're in town, where the banquets are held, and see the marble-clad Citizens' Hall. Needless to say, it's one of the top things to do in Amsterdam.
8. Eat some cookies at Van Stapele
Said by some (ok, many) to be the best cookies in Amsterdam, Van Stapele – with its cute, vintage-style interiors – provides a must-try experience for anybody with a mouth and a tongue to taste things with. Even better if you like sweet stuff.
Located on a tiny street just off Spui Square, Van Stapele sells just one specific thing: freshly made chocolate cookies with a white chocolate centre (just 1.85 Euros each). Once you try these bad boys you'll understand why there's a line outside. When it comes to things to do in Amsterdam for foodies, or for anyone really, this is truly one of the most mouthwatering.
If you're in Amsterdam, you really shouldn't miss out on the Van Gogh Museum. Honestly, this is one of those must-see, quintessential things to do in Amsterdam where you can take in pieces and artefacts from the world's largest collection of his work.
Unappreciated in his own lifetime, Van Gogh left behind a legacy of paintings that got him pretty famous only after his death. Learn all about his struggle through informative exhibitions – including 750 letters between Van Gogh and various other luminaries of the time – as well as the all-important art.
You can even see the famous "Sunflowers" at the Van Gogh museum as well as "The Potato Eaters" and "Almond Blossom". Taking one of the guided tours will provide much more insight and context than going it alone because there really is a dizzying array of things to see at the Van Gogh museum!
Amsterdam's infamous Red Light District is somewhere you should probably go and see. There are all sorts of offbeat tourist attractions, from S&M specialist sex shops to "elite streets" and video cabins; you can even go to the Condomerie and the Prostitution Information to learn all about it.
An unmissable thing to do in Amsterdam, it's the oldest and most controversial area in the city. So there's actually a lot of history steeped in these sinful streets – you can even find the Oude Kerk, the city's oldest church (dating back to 1213), in this area, which may or may not say something about the mindset of the city! There are also coffee shops, jazz bars and pubs to visit here, a walking tour is a great way to get an insider view of the area.
Though it may sound weirder than it is, Our Lord in the Attic is actually a Catholic church set across three canal houses – purpose-built during a time in Amsterdam's history when being a practising Catholic was punishable by prison, torture or death. Travel back in time on a visit to this 17th-century house of worship for one of the more unusual things to do in Amsterdam.
You won't find hordes of tourists at this former clandestine church, which is good because there are lots to explore: think winding staircases, narrow corridors, even kitchens, all set inside this pretty normal house. It's not until you get to the attic that you find the actual place of worship, it's one of the most unusual tourist attractions in town!
12. Make some feline friends at KattenKabinet
Probably one of the most off the beaten track things to do in Amsterdam, KattenKabinet combines two great things of our time: art and cats. Set up in memory of the owner's cat, this "art museum" is situated in a grand old house from the 17th century, with all the fittings and fixtures you'd expect, but it's the art that's more interesting.
A lot of the paintings and sculptures are cat-themed. They're either of cats or feature cats in them. There are also cats (five, apparently) wandering around the place. It has the motto "We trust no dog". Anyway, you get the idea. It's unusual and kooky and if you want to get off the tourist trail, here's the place.
13. Get funky at Electric Ladyland
Another one of Amsterdam's quirky museums, Electric Ladyland bills itself the world's only museum dedicated to fluorescent art. It is suitably crazy and would be made even more trippy after some time spent at a coffeehouse, we would imagine.
The basement of Electric Ladyland, in particular, has been sculpted into some sort of Martian landscape with neon colours adorning it in mad patterns for a decidedly psychedelic finish. Basically, this place is a psychedelic wonderland that needs to be on your list of unique things to do in Amsterdam. Tip: This place is by appointment only, so make sure you call ahead.
There's nothing quite like a city view after dark, with all the glimmering lights and glamour of it all, don't you think? So the A'DAM Tower is the place to go to get your bird's eye view of the city for one of the best things to do in Amsterdam at night.
Peer out across the Canal Belt and see the warm glow from all the canal houses reflecting in the water, and people going about their business. The best way to get your skyline view, however, would be to give yourself a little more time up here and stop for a drink at the rooftop bar. It's not the cheapest view in the world, but it's worth it; especially if you go on the crazy over the Edge swing.
15. Have a drink at In't Aepjen
Not only is stumbling into (and then out of) In't Aepjen one of the best things to do in Amsterdam at night – it also has one of the most fascinating backstories of any bar ever. In fact, it's one of the oldest buildings in Amsterdam! After the city was almost completely wiped out by a fire in 1451, everything was rebuilt in brick – but not this bar. It was a popular spot for sailors back in the day.
About the name… "In't Aepken" literally means "In the Monkeys" and refers to sailors who, bereft of money, were allowed to pay their tab using exotic monkeys they'd picked up on their travels. Fun fact: after customers kept complaining of fleas, a regular took the monkeys on and created a private garden, which went on to become ARTIS Amsterdam Royal Zoo. It's one of Europe's oldest!
Note that monkeys are no longer acceptable currency.
Amsterdam is famous for a lot of things – its nightlife included. So for one of the best things to do in Amsterdam at night, hitting up the city's nightclubs, nocturnal bars and other good nightspots is definitely a good way to go.
The scene doesn't really get up and running until late, kicking off from 10 to 11 pm most nights, which is when this hedonist's playground gets into full swing. Depending on what you're into, you can go to the brutalist nightclub Shelter (for the hardcore only), the more fun, friendly Club X, or De School – set inside an old school, obviously – to name just a few. Take your pick!
If you're looking for romantic things to do in Amsterdam when you visit with your partner, a canal cruise has got to be one of the better things out there. Nothing quite says "romance" like a cruise some sort of body of water, so in Amsterdam, that simply has to be on its canals.
It's possible to book yourself on an evening canal cruise along some of Amsterdam's picturesque waterways, past old merchants' houses, under iconic bridges – all lit up elegantly at night time for extra romance. A relaxing canal cruise magical way to see the city and definitely one of the best things to do in Amsterdam for couples.
18. Go and see a movie at an Art Deco cinema
Since the dawn of time, going to the movies together has forever been a couples sorta thing to do. Lucky for you, there are plenty of good spots in Amsterdam to catch a flick: there's Pathé Tuschinski, for a start. This place was built in 1921 and is Amsterdam's premier spot to watch films and all sorts of other forms of on-stage entertainment.
Showing stuff from the latest blockbusters to art house films, Pathé Tuschinski is a marvel to look at from the outside, too, with its castle-esque, eclectic style. Grand, glamorous and comfortable, sitting in these hallowed seats is definitely one of the most romantic things to do in Amsterdam. We guarantee.
19. Visit the floating flower market Bloemenmarkt
Since 1862 the Bloemenmarkt has been selling Amsterdam's famous flowers come rain or shine. It also happens to be a floating market, so you can combine it with a canal cruise. Situated on Singel Canal, here you mingle with locals and tourists alike as you browse for fragrant flowers. It's great – and it costs nothing to visit (the flowers are not free, obviously).
It's all set on barges turned marketplace – complete with purpose-built glasshouses added to the top – and is open every day from 9 am (11 am on Sundays) till 3:30 pm. One of our favourite free things to do in Amsterdam, it's more unique than some of the other more popular stuff you can get up to in this city.
20. Hang out in Vondelpark
Vondelpark is the biggest urban park in Amsterdam. It attracts many, many people to come and hang out in the summer and stroll around in winter. You can catch a show at the open-air theatre, stop and smell the flowers at the Rose Garden, and even rent skates to rollerblade around the paths if you feel like it.
It's a cool (and free) thing to do in Amsterdam. Even the shows at the open-air theatre are free, too. The various restaurants and cafes located around Vondelpark, however, are not; but still, picking a spot on a terrace when the weather's nice and chilling out with a coffee and people-watching, is a good way to spend your time.
21. Stroll around hip Jordaan
Jordaan is Amsterdam's answer to all other hipster-centric enclaves in cities all over Europe. Something about the canals and the old townhouses and the narrow streets makes it much cooler and more authentic-feeling than other hip hangouts across the globe, however. Naturally, exploring Jordaan is awesome, if quite hipster-y, thing to do in Amsterdam.
Here you'll find indie boutiques, a plethora of cafes (not coffeeshops), organic food, vegan fare, and the Noordermarkt Square Market. There's loads of little pubs to hang out in, galleries, all sorts of stuff. We'd recommend getting lost in this relatively compact area (one of our favourite neighbourhoods of the city).
If you're looking for things to do in Amsterdam with kids that will entertain them and keep them occupied for more than just an hour, then we would recommend making a beeline for the Nemo Science Museum. This place is the bomb for curious minds. We're talking hands-on science, all about fun and education in equal measures.
The biggest science centre in the Netherlands, with all sorts of activities set over five floors, this is the place where your kinderen can learn how rainbows are formed, why the wind blows, and get to do things like blow bubbles bigger than their heads. There are a whole plethora of interesting, interactive exhibitions that are fun for children young and old (we mean you!). It's just a 10-minute walk from the central station. Bring your kids here once they've had enough of the Coffee Shops and Red Light districts.
23. Shop for new threads at Waterlooplein Market
If you like fashion and picking up some bargain gems, then visiting the oldest flea market in Amsterdam is going to be on your list of the top things to do in Amsterdam. Waterlooplein Market, on Waterloo Square, was established 163 years ago and is still going strong today.
Here you can pick up books, bikes, music, as well as jewellery and a whole lot of clothing – old and new. There are even antiques if you feel like getting something Instagrammable and mid-century for your new flat. It's a legendary market with an interesting mix of stalls and, for when you start getting hungry, a load of food vendors to fill you with tasty stuff.
The Moco Museum is all about art, but not art as you would maybe imagine it: here it's all about street art, pop art, and all sorts of art from the modern and contemporary era that challenges the art world and public opinion. You'll find stuff by Banksy rubbing shoulders with Andy Warhol, for example – it's that sort of place.
Strolling around this well-curated museum is great to stroll around for any art fan. It gets busy though, so definitely make sure you get tickets in advance. Being under cover, it's a good thing to do in Amsterdam when it rains, too!
If you're in Amsterdam with family and have children with you who just won't be into the cultural side of things in this canal-ridden city, well, we understand and recommend taking a break from all that with a day at a theme park. Not just any theme park, however: Efteling is the largest amusement park in the whole country!
Good not just for children but adults too, this fun day trip from Amsterdam will see you pack in a load of cool attractions bound to get that adrenaline pumping. There are wild rollercoasters, a ghost ship to explore on De Vligende Hollander, and Baron 1898 – a mine-themed ride. There's less scary stuff too, like the Fairytale Forest and Aquanura, the biggest water show in Europe (apparently).
26. Look at the pretty buildings in Begijnhof
Begijnhof is one of Amsterdam's oldest hofjes. What's a hofje, you say? It's a courtyard surrounded by almshouses that have existed since the Middle Ages in the Netherlands. Basically, they're about as Amsterdam as they come. And Begijnhof is the granddaddy of them all, we'd say.
One of the best things to do in Amsterdam would be to simply get yourself over to Begijnhof and admire the sheer loveliness of it all. Because, really, this is a very cool, very old place to be. Because of its age, it's still at "medieval" street level, and that means a metre below the rest of the old city. Tip: visit Houten Huys (built in 1528, it's one of two remaining timber houses in the city).
27. Have a coffee at Café de Sluyswacht
A wonky, wooden watering hole that was, once upon a time, a lockkeeper's cottage, Café de Sluyswacht is a cosy place to visit. It's very easy to spend a few hours here, especially on a chilly winter's day – or even in the summer, when you spend time on their terrace watching the world go by.
Dating back to 1695, Café de Sluyswacht definitely looks like it's over 300 years old; the walls are warped and there's even a wooden ladder leading up to the second floor. It's not just about coffee here, however as you can get some good old fashioned Dutch pub grub (and even vegan options) along with a glass of wit bier – white beer. It's a day spot, it's a nightspot, it's anything you want it to be.
28. Hunt for antiques at Nieuwe Spiegelstraat
A veritable mecca of all things antique, Nieuwe Spiegelstraat is the place to go for all the knick-knacks, classic items and actually valuable old objects you could ever want. Set along the south of the Canal Belt, Nieuwe Spiegelstraat is a pretty neighbourhood awash with townhouses and makes the browsing even more picturesque.
Each shop has a different collection of unique goods for sale – like, the lampshade shop or the chair shop, or even a store dedicated to ceramics. One of these, for example, is Toussaint Bonnet, which has been selling period furniture for generations; another is Kramer Art & Antiques. Don't expect bargains, but do expect a lot of pretty things.
29. Learn all about the herb at the Hash, Marijuana & Hemp Museum
You've been scrolling through this list wondering when we'd properly mention something about Amsterdam's cannabis credentials – well, here it is. Since this city is renowned for its weediness, a good idea would be to educate yourself about the history of how it all started at the Hash, Marijuana and Hemp Museum.
Set across two buildings, this space tells the story of hemp, the medicinal uses of marijuana, and how it can be used in the modern day. You might learn a thing or two exploring the world's largest collection of weed-related artefacts! There are even a few artworks to gawp at in this since-1985 museum. One of the more interesting and unusual things to do in Amsterdam, that's for sure.
There are plenty of coffee shops nearby as well in case you fancy trying some of the green stuff for real – it is legal here after all!
30. Go and see the windmills at Zaanse Schans
One of those must-see, unmissable things to do in Amsterdam, taking a trip out of town to nearby Zaanse Schans to see the windmills sort of has to be done. A quintessential image of the Netherlands as a whole, windmills are an important part of the country's industrial heritage. Coming to see them here, then, is made all the more important.
What's cool, though, is the fact that you can climb up some of them. And they're all for different things: one mills mustard, one is actually a sawmill, and another is for various spices. They do all sorts of jobs. The windmills here were moved from various places in the country to better preserve them in one place. Just 15 minutes on the train, it's an easy day trip from Amsterdam.
There are so many gorgeous villages, towns, and landmarks that surround Amsterdam. If you're based in the city for a longer time, and you're wondering what else The Netherland's have to offer, booking a day trip from Amsterdam to one of these fantastic spots is a great idea!
This is a magnificent 3-in-1 day trip. This trip shows off the brilliant Dutch countryside, complete with blooming tulip fields, lush green lawns, and refreshing ponds. Explore Amsterdam off the beaten path. Enjoy a ride in an air-conditioned single-decker bus, with a live guided commentary as you go.
Stop off at a cheese and clog making farm, view the windmills of Zaanse Schans, and explore the village with insider tips and historical facts given by your guide.
Back in Amsterdam, you'll head straight to take in the breathtaking panoramic views from A'Dam Lookout. Once done there, your trip will end back in Amsterdam central.
Take a scenic bus ride with your tour group from Amsterdam to Brussels on this full-day trip. Your English-speaking guide will be along to help you experience the best of Brussels and sights along the way.
In Brussels, you will get to enjoy a chocolatier demonstration, as well as a taste of their delectable Belgian chocolates. There is also a walking tour of Brussels to be enjoyed, with stops at attractions such as the Royal Palace and the Atomium.
You'll get some free time as well, to experience your own choice of a Brussels adventure. At the end of the day, you'll be transported safely back to Amsterdam centre.
Visit Bruges for a day with an English-speaking tour guide, and enjoy some must-see sights along the way. This tour will take you all the way from Amsterdam in the Netherlands to Bruges, Belgium. Once in Bruges, you'll have the chance to see the UNESCO World Heritage sites of the city.
As a bonus, you'll be given a discount card to save you some cash, and apart from being guided along all the important things to see, you'll have some free-roaming time too. Use this time to explore the chocolate and lace shops, and grab a bite of delicious Belgian food to eat.
Located just south of Westerpark is the super modern and 'techy' Cityhub Amsterdam. Why so 'techy'? Because instead of a traditional dorm room – you get your own private pod/cabin and it looks more like a spaceship than a bed!
Cityhub is a unique mix of the classic social vibes of old-school hostels, mixed with a new innovative experience – that's probably why the ratings are so high!
Best Hotel in Amsterdam: Hotel Weber
Located near Leidse Square, this boutique hotel is in a prime position close to many places of interest. Rooms are en-suite and you'll find the fridge stocked with goodies for breakfast.
Fresh bread is brought to your room each morning too! Rooms also have a TV, Wi-Fi, a safe, a phone, and a coffee maker.
For a novel stay in Amsterdam, what could be better than renting your very own private houseboat? This cool Airbnb can sleep up to seven people in three bedrooms (plus a sofa bed in the living room). The comfy living room provides incredible views over the water, and you can sit and chill on the outside deck too.
There's a long dining table and a well-equipped kitchen. The boat has an additional separate toilet as well as the main bathroom.
Don't forget to check out all the awesome VRBOs in Amsterdam, too!
Here are some extra things to know before visiting Amsterdam!
You never know what may happen on the road so make sure you have decent Invest in travel insurance!
Book accommodation with breakfast and a kitchen: This way you can save money on eating out and fill up in the morning even if the brekkie is pretty basic.
Make sure you do some research beforehand to find out whether Amsterdam is safe to visit or not.
Bring a good water bottle with when you travel, it saves money and the planet!
Keep an eye out for some super cheap flights for your trip to Amsterdam
Rent out a bike: It's the best and most authentic way to get around the city, there's heaps of bike lanes and the city isn't too big either.
If you visit a 'coffee shop', just remember weed is only legal if consumed on the premises, so don't be dumb and walk down the street with a joint!
Here are some quick answers to common questions about what to do and see in Amsterdam.
Don't forget your travel insurance for Amsterdam
World Nomads' mission is to support and encourage travellers to explore their boundaries. They offer simple & flexible travel insurance, and safety advice to help you travel confidently.
They've been doing it since 2002 – protecting, connecting, and inspiring independent travellers just like you.
Get a quote below or read our in-depth review!
World Nomads provides travel insurance for travelers in over 100 countries. As an affiliate, we receive a fee when you get a quote from World Nomads using this link. We do not represent World Nomads. This is information only and not a recommendation to buy travel insurance.
Amsterdam is definitely not an off the beaten track destination. In fact, all year round Amsterdam stays busy. There are famous museums, famous things to do, and famous cityscapes to soak up. It's virtually impossible to get away from all the canals and all the bridges – we mean, that's Amsterdam. But it is relatively simple to take a different turn and find something unusual to do in Amsterdam.
We made sure our guide had a mix of famous, not-so-famous and outright local stuff to do, so you can take your pick of activities and sights for your Amsterdam trip. Combine with our handy Amsterdam itinerary and your travel plans are sorted.
---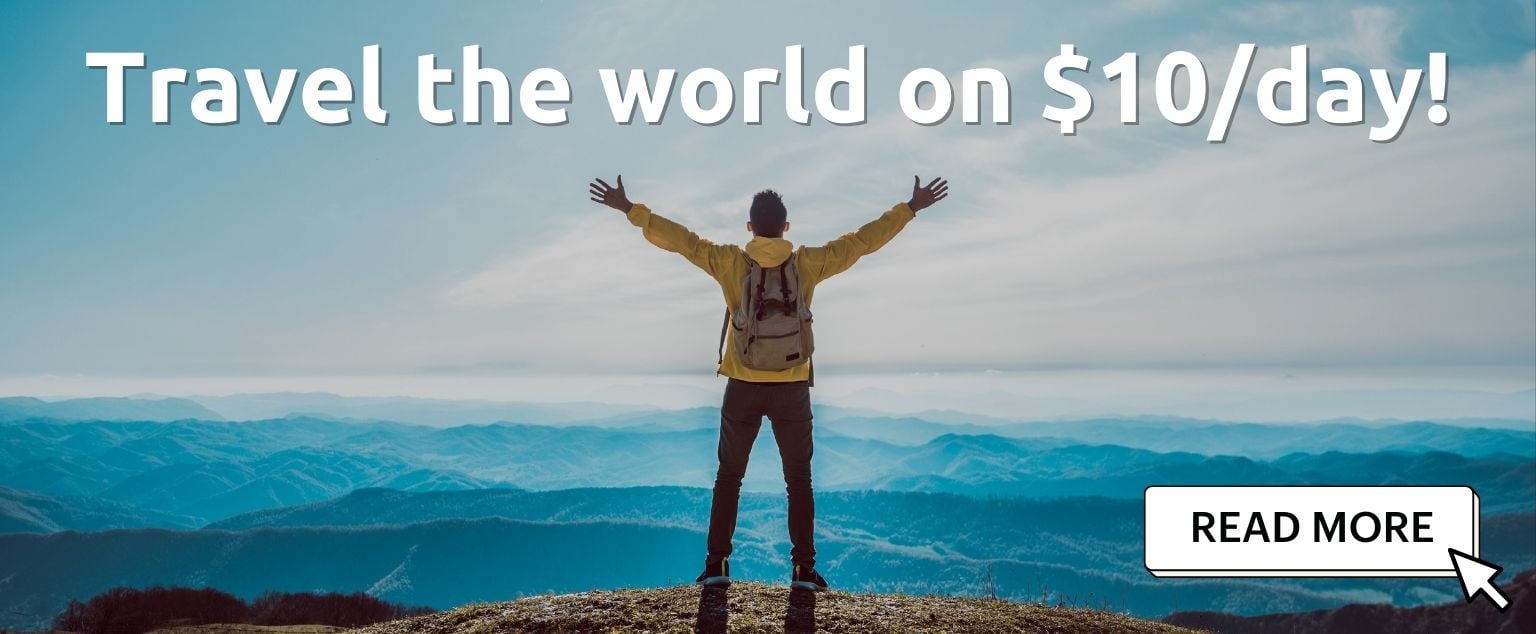 And for transparency's sake, please know that some of the links in our content are affiliate links. That means that if you book your accommodation, buy your gear, or sort your insurance through our link, we earn a small commission (at no extra cost to you). That said, we only link to the gear we trust and never recommend services we don't believe are up to scratch. Again, thank you!