When I first went to Amsterdam as a fresh-out-of-the-box newbie backpacker/stoner, I quickly realised baby, I'm home. Every time I return to this city, I'm filled with a rush of warmth and excitement, entranced by a place that invites people from all walks of life to come, have fun, and chill out!
Sensibly dressed locals pass by tie-dyed stoners like ships in the night. Cyclists agressively own the roads and canals open up perfectly serene spots to watch the world go by. 
With a fascinating history, welcoming culture, and famously raucous nightlife, it's not wonder why Amsterdam has become Europe's sweetheart. I write this post (reluctantly) because, year-on-year, Amsterdam is moulding into one of the most expensive places in the world to visit. Actually, more people than ever are visiting without a clue where the best place to stay in Amsterdam actually is.
Lucky you! I'm dishing the full scoop on the BEST places to stay in Amsterdam. Whether you want to stay in boutique hotels, a local canal home, or a stoner-friendly hostel, read on to find your memory maker…
Let's skip to the chase: here are my top three overall picks for accommodation options in Amsterdam. But if you stick around a little longer, you're going to find a whole bunch of great secrets spots too. 😉
Located right in the city centre, there's no doubt that this is one of the best hotels in Amsterdam! It's right on a canal, and each of the bright rooms has been tastefully designed with classic decor and wood panelling. The on-site restaurant features a variety of food and drinks, though there are nearly unlimited outside options within walking distance thanks to the great location.
Do you want an iconic Amsterdam POV? Say hello to the very best Airbnb in Amsterdam! For a quirky place to stay in Amsterdam, what could be better than renting your very own private houseboat? Of course, you get all the amenities you'd expect from a top quality Airbnb. PLUS you get priceless canal views and a deck that was made for sunsets and a bottle of wine (or a cheeky smoke!).
Best Hostel in Amsterdam: Cocomama
If you want to feel at home in Amsterdam, you've found it. As well as having the best staff in the city, this converted brothel has a great garden to meet cool people, beautifully decorated rooms, and (best of all) a cat! It's such a vibe – you'll probably find me there in summer. You'll still be within the canal ring but away from all the chaos.
Cocomama is the sister hostel to digital nomad perfection, Ecomama Hostel, another great sopt to mix and mingle.
Our beauty of a Dutch capital has a number of delightful neighbourhoods to stay in. And while most of the major attractions are well concentrated, the rest can be reached by bike or public transport, making visiting Amsterdam less exhausting than other monstrous capitals in Europe.
Staying in Amsterdam can be truly overwhelming and stressful. Likewise, in some areas, it's the damn most peaceful city I've ever seen. So it really pays off to know a little bit about the different neighbourhoods to make your stay in Amsterdam perfect.
Centrum is the soul of Amsterdam and home to famous attractions AKA wall-to-wall, theme park-level entertainment. As well as lively nightlife and restaurants, there's a shed load of tourists.
No questions asked, you should be seeing this place with your own eyes! Plus, Amsterdam Central Station is the easiest access point, right in the centre.
The city centre breaks down further. The old centre is where you'll find medieval streets, heaps of debauchery, and De Wallen, Amsterdam's famous Red Light District. De Pijp is a cool spot for nightlife, an arty ambience, and a hipster vibe.
Jordaan has retained a village-like feeling while being home to several famous sights and within the heart of Amsterdam, and Oost has many museums and a strong Jewish heritage. The Canal Ring is a posh area lined by canal houses and fantastic nightlife. Westerpark is another popular area close to the centre.
Oud-West is simultaneously relaxed and lively; you'll find plenty to see and do but the vibe is cool, calm, and collected. Meanwhile, Oud Zuid (South) is a quieter part of Amsterdam, with more of an up-market atmosphere. It's also where you'll find the famous Museum Quarter.
Oud Oost (East) has a down-to-earth, working-class feel and is great for fully immersing in the local way of life in Amsterdam. It's a little more off-the-beaten-path with large parks full of locals just doing daily life.
Noord (North) is one of my favourite places to hang out. Most tourists don't make it across the water and that's their loss.
Yeah, you're right, that's still too many neighbourhoods to choose from… Don't worry, I got you, I'm gonna break down exactly where is the best place in Amsterdam to stay depending on your travel style.
This entire city is filled with incredible accommodation, but I know you're looking for the dirty details (cheeky). So let's dive right into this Amsterdam neighbourhood guide to help you find the perfect place to stay on your trip!
1. Centrum (City Center) – Best Area of Amsterdam for First-Timers
Amsterdam Centrum is the historical part of the city, and dates back to the 17th century! If this is your first time in the city, or you're short on time, you should definitely put this at your first choice. It's going to make jam-packing your Amsterdam itinerary way more exciting.
Everything's within walking distance from Amsterdam Central Station, and there are PLENTY of hotels, Airbnbs, bars, restaurants, and coffee shops to choose from. Likewise, all the must-see attractions like Dam Square, the famous Royal Palace, and the notorious Red Light District are just a short walk away.
Some of the best memories of my life have been made within these canal rings. It's something every keen traveller should see.
Best Hotel in Amsterdam City Center: Hotel Estheréa
Located right in the city centre, this is one of the best boutique hotels in Amsterdam! It's right on a canal, and each of the bright rooms has been tastefully designed with classic decor and wood panelling in that extra style that Amsterdam does so well. The on-site restaurant dishes food and drinks, though there are nearly unlimited options within walking distance in this great location.
Best Airbnb in Amsterdam City Center: Luxury Houseboat
Get the REAL Amsterdam experience staying in this incredible luxury houseboat! Priceless canal views and a deck made for sunsets: are iconic features of this home, which is right in the thick of Amsterdam's very best attractions. All your favourite amenities (including wifi!) are on board – you won't believe you're not in an actual house! Moreover, all the main attractions are around the corner, and the home has a kitchen for all your culinary needs.
Best Hostel in Amsterdam City Center: The Bulldog
The Bulldog is a household name when it comes to Amsterdam's hostels. It's somewhat of an institution of the city. Conveniently located in the city centre, you'll be just a short walk away from the Red Light District and other top attractions.

And the best part about this hostel? The lounge doubles as a coffee shop, making it the most 420-friendly place to stay on this list! There's also an onsite bar, and the rooms are clean and warm – even in winter!
Top Things to Do in Amsterdam City Center
Chill out in Westerpark. Pack a picnic in the summer months, watch an array of cultural activities, and enjoy being outdoors. You can even swim in the pool on sunny days!
Definitely go on an iconic canal cruise!
Take a walking tour of Amsterdam's top attractions.
Tour the Red Light District and delve into its history.

Relax at Het Stenen Hoofd, an urban beach that's popular with locals.

Rent a bike and fly around the city.
Watch a show at Amsterdam Theater.
Make friends on a pub crawl.
2. Oud West – Where to Stay in Amsterdam on a Budget
Heading out of the hectic tourist scene, you find another (slightly less hectic) tourist scene. But with prices in the canal rings soaring to something stupid, for budget travellers, it's worth taking a little walk out of the main town to this divine area.
As well as accommodation prices being sufficiently less, the quality is much, much higher too. Basically, you get much more bang for your buck. So it's the best area to stay in Amsterdam on a budget. It's actually a district made up of several neighbourhoods, Oud Zuid (South) is also home to the Van Gogh Museum and The Rijksmuseum in Museum Quarter (wonder why they called it that?).
Best Hotel in Oud West: Hotel Verdi
A budget Amsterdam hotel in a central location, Hotel Verdi has rooms for two and four; some are en-suite and some share bathrooms. Rooms are cosy, breakfast is included in the price, and Wi-Fi is available in common areas. There's a garden where you can relax and bikes are available to rent.
A fully-equipped studio apartment with a private entrance and a balcony overlooking the canal. Recently renovated, those charming touches give me the feels that I don't get from any old Airbnb in Amsterdam. It's the perfect spot for going on a museum mission and enjoying the best that Dam has to offer.
As well as mixed rooms, this hostel has female-only dorms which are ideal for solo female travellers. If you want more privacy, check out the super comfy private rooms. The beds are so cosy for a good night's sleep and each room has its own bathroom.
Modern and secure and with keycard access, the hostel offers bike rentals, free maps, and free Wi-Fi. The Van Gogh Museum is a short stroll away.
Top Things to Do in Oud West
Visit the Rijksmuseum to see some of the art world's historical gems.
Delve into the life and work of the Dutch painter at the Van Gogh Museum.
Visit a host of other interesting museums at Museum Quarter.
Taste Dutch courage at The Heineken Experience and House of Bols.
Throw yourself on the grass at Vondelpark. Bring a beer, a joint, wine… whatever tickles your fancy.
Peek inside the windmill of Molen van Sloten (the only windmill in South Amsterdam open to tourists).
Watch arty films at Rialto Cinema.
Enjoy a classical concert at Concertgebouw.
Taste global cuisine in all the restaurants.
3. De Pijp – Where to Stay in Amsterdam for Nightlife
Although Leidseplein in the city centre is Amsterdam's major area for nightlife, De Pijp (in South Amsterdam) is the place I wholeheartedly recommend to enjoy the nightlife much more!
This trendy part of the city is the reason why Amsterdam is known as one of the best party cities in Europe (or even the world).
On a bike, you'll be in the heart of Amsterdam in mere minutes. You can walk for the scenery, but after nightfall, you'll want to use that well-connected public transport to get back after a buzzing night around the clubs or the Red Light District.
If I could write a love letter to De Pijp, the best area in Amsterdam to stay for a world-class night out it would sound like I'm still high on MDMA. I promise I'm not (right now).
De Pijp also has a sick food scene, AKA the best hangover cure in existence. A cool area with a youthful and bohemian vibe yet still close to the city's main madness, backpackers in Amsterdam will be glad they chose to stay in De Pijp over the centre.
You don't even need to go out to have fun. This is truly one of a kind. As well as having its own bar, you can return to the days of being a carefree kid. Relax on the terrace, play games, watch tele, and rent a bike to explore Amsterdam from this insane, unique boutique hotel.
Best Airbnb in De Pijp: Bella B&B
This just might be the best Airbnb in Amsterdam! Located in the trendy De Pijp neighbourhood, you'll be just a short walk or bike ride away from the very best of the city. Each room is decorated with a mix of bright solids and colourful accents – and that balcony is all you need. The metro station is barely seconds away, and up to 4 guests can enjoy the space!
Best Hostel near De Pijp: Cocomama
Cocomama is just across the canal from the De Pijp neighbourhood and I absolutely love this hostel. This location is close to the attractions of De Pijp and a reasonable walk from the city centre. The interior is homey, quiet, and inviting. The space is the place for relaxing, reading, and making great conversation – the perfect foil to your crazy nights out.
Top Things to Do in De Pijp
Experience the vibrant nightlife of the Latin Quarter.
Hunt for bargains at the biggest daily market in the Netherlands: Albert Cuyp Market.
Eat your way around the world at restaurants.
Admire the decorative and detailed architecture around P.L. Takstraat.
Dine al fresco with a picnic at Sarphatipark.
Take kids to Kinderboerderij de Pijp.
Chill at a café on Marie Heinekenplein.
Sip a cocktail and admire the views from the Twenty-Third Bar located, as the name suggests on the 23rd floor.
4. Jordaan – The Coolest Place to Stay in Amsterdam
Jordaan is close to the heart of Amsterdam but the traditional village-like vibe makes it feel a whole lot farther away. It's a great choice for couple to stay in Amsterdam, being much more quiet and authentic. It's still super close to all the things you want to see and do in Amsterdam, but it allows you a good escape.
Traditionally a working-class part of town, today Jordaan is one of the coolest neighbourhoods in Amsterdam and a damn cool area to stay. Art galleries, the local music scene, unusual restaurants, and vintage stores all add to the area's appeal.
Although, accommodation here is fairly limited. But that gives the area a much more exclusive feel. Basically, Jordaan is a good bet.
Best Hotel in Jordaan: Mr. Jordaan
Right in the heart of Jordaan, this modern hotel is sure to meet all of your needs and then some. Trendy as can be, Mr. Jordaan is extremely comfortable and conveniently located close to all of Amsterdam's top attractions. You also get to enjoy a daily breakfast buffet to fill up on before you start exploring.
Combining the atmosphere of a historic canal house with modern furnishing of a 21st-century studio pad, this gorgeous Amsterdam Airbnb is an easy walking distance to many of the coolest attractions and neighbourhoods (plus the tram stop is right outside). Recently renovated – and with elevator access (a rarity in Amsterdam) – this bright and beautiful place to stay is perfect for experiencing a modern take on Amsterdam's classic 'grachtenpand' (canal house).
This bouncing hostel is one of my long-time favourite hangout hostels in Europe. If anyone knows how to make a cool hostel, it's The Flying Pig. While not actually in Jordaan, it's super close within walking distance, in a central location between the Anne Frank House and Dam Square. Once you get to know the Flying Pig chain hostels, you become family and feel so at home in the city. Enjoy the cheapest bar in town, chat with the coolest staff, and make amazing friends.
Top Things to Do in Jordaan
Wander the historic streets and soak up the enchanting vibe.
Visit the world-famous Anne Frank House and learn about her important history.
Hunt for quirky finds in the shops of Hazenstraat, and colourful markets like Westerstraat and Noordermarkt.
People watch along the small canals.
Get to grips with tasty traditional Dutch food.
Visit the Amsterdam Tulip Museum
See the church of Noorderkerk.
Go on a delicious walking tour.
Enjoy unique museums like the Pianola Museum and the Woonbootmuseum.
Make a treasure hunt with the city's hidden gardens.
5. Amsterdam Oost – Best Place to Stay in Amsterdam for Families
A predominantly residential area with a Jewish heritage, Oost is the best place to stay in Amsterdam for families. It's a little more art and cheese and a little less sex and drugs.
As well as being calm and quiet, there are several family-friendly attractions close to hand as well as important and interesting historic attractions. It's around a 20-minute walk from the heart of Amsterdam, but the metro makes travelling to and from the city centre a breeze.
One of the best weekends in Amsterdam I ever had was in this cutsie Airbnb in Oost, freezing my metaphorical balls off in my little garden. Away from all the chaos, it's the best place to really get to know Amsterdam and what it has to offer.
Best Hotel in Amsterdam Oost: Wittenberg
Fresh, airy, clean, modern and comfortable are just a few words to describe Wittenberg. There are various apartments and studios available to rent and the building has an elevator.
Reception is open 24 hours. You can benefit from free Wi-Fi, luggage storage, and bike hire facilities at this lovely boutique hotel.
This might be the biggest studio in Amsterdam! With high ceilings and modern decor, you'll love coming back to this loft after a day out in the city. Nestled in Oost near Amsterdam Centrum, there's a fully equipped kitchen, a comfy king-size bed, and even heated floors! The best part is you're right on a canal in a great location, giving you all the Amsterdam vibes you could ever need from moment one.
Generator Hostels come from a long time of love and unique guest experience. They have so many creative touches added throughout to give guests the true Amsterdam vibes that you deserve. Whether you want to chill out in the cafe, have a drink in their auditorium bar, or get into the Dam spirit at their own nightclub, Generator makes memories!
Top Things to Do in Amsterdam Oost
Marvel at Russian arts and treasures at the Hermitage Amsterdam.
Visit Hortus Botanicus, the world's oldest botanic garden and one of Amsterdam's hidden gems.
Pick up vintage items and unusual goods at the iconic Waterloopleinmarkt flea market.
Learn about the Netherlands during the period of Nazi occupation at Verzetsmuseum, the Resistance Museum.
Relax in the scenic park of Wertheimpark.
Buy tickets for a performance at the Dutch National Opera and Ballet.
Try to conquer the different escape room experiences.
Choosing where to stay in a new city you've never been to can be really confusing and frustrating. To help you make the right decision, we've answered the most commonly asked questions on Amsterdam and its neighbourhoods, so you can plan your trip without any issues.
Amsterdam is super safe, but that doesn't mean travel insurance isn't a good idea. Especially due to the unexpected danger of bicycles…
ALWAYS sort out your backpacker insurance before your trip. There's plenty to choose from in that department, but a good place to start is Safety Wing.
They offer month-to-month payments, no lock-in contracts, and require absolutely no itineraries: that's the exact kind of insurance long-term travellers and digital nomads need.
SafetyWing is cheap, easy, and admin-free: just sign up lickety-split so you can get back to it!
Click the button below to learn more about SafetyWing's setup or read our insider review for the full tasty scoop.
Amsterdam is famed for so many reasons. Maybe you want a completely innocent trip to see the tulips and windmills, and the city is ready for you.
You could be here to get down and dirty with drug and sex tourism, and that's equally justified. Get blazed at coffee shops and dip into the Red Light District.
Go and do you. That's the beauty of Amsterdam: everyone's welcome.
If you want my personal recommendation of a place to stay, my favourite hostel is Cocomama. If you need more personal space, check out that Luxury Houseboat!
For your first time in Amsterdam, I recommend staying as close to Centrum as possible. If you've been before, or you're staying more than just a few days in Dam, you can stay a little further out and the bike ride will be well worth it! I personally LOVE De Pijp: this cool-ass neighbourhood brings a tear of happiness to my eye.
If you stay outside the centre, you can experience a more local (and affordable) Amsterdam. The public transportation is great in Amsterdam anyway, so it's easy to get around.
Beyond that, just remember to take a moment to breathe in and really live in the present here. It's truly a special place full of wonder for every keen traveller.
Do you own an awesome hostel, hotel or apartment? Want to be featured in our list? Email [email protected] to find out how.
---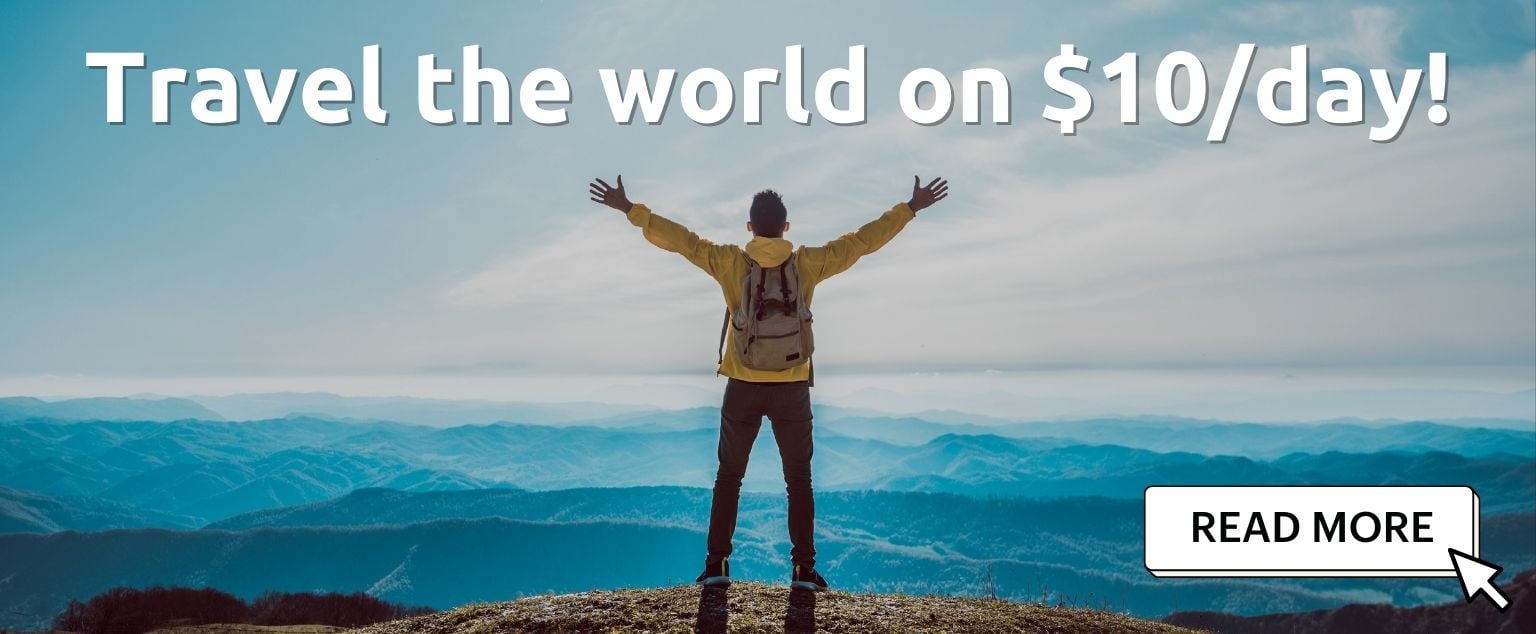 And for transparency's sake, please know that some of the links in our content are affiliate links. That means that if you book your accommodation, buy your gear, or sort your insurance through our link, we earn a small commission (at no extra cost to you). That said, we only link to the gear we trust and never recommend services we don't believe are up to scratch. Again, thank you!