Are you planning a trip to Europe? Dreaming of tasting a gelato in Venice, sipping wine on the French Riviera, or hiking through the epic mountains of Switzerland? A trip to Europe is at the top of everyone's bucket at some point.
You've probably already exchanged some cash into Euros, charged your camera and packed the sun cream, bt have you thought about how to get the best deal on a sim card?
Getting a sim card is often overlooked on the travel "to do" list. But you will know it's important if you've ever been stung by roaming charges from your normal provider. Or worse still, it hasn't worked at all!
In this buying a sim card in Europe guide we'll help you to get to grips with all of the options, plus some other things you may not have considered.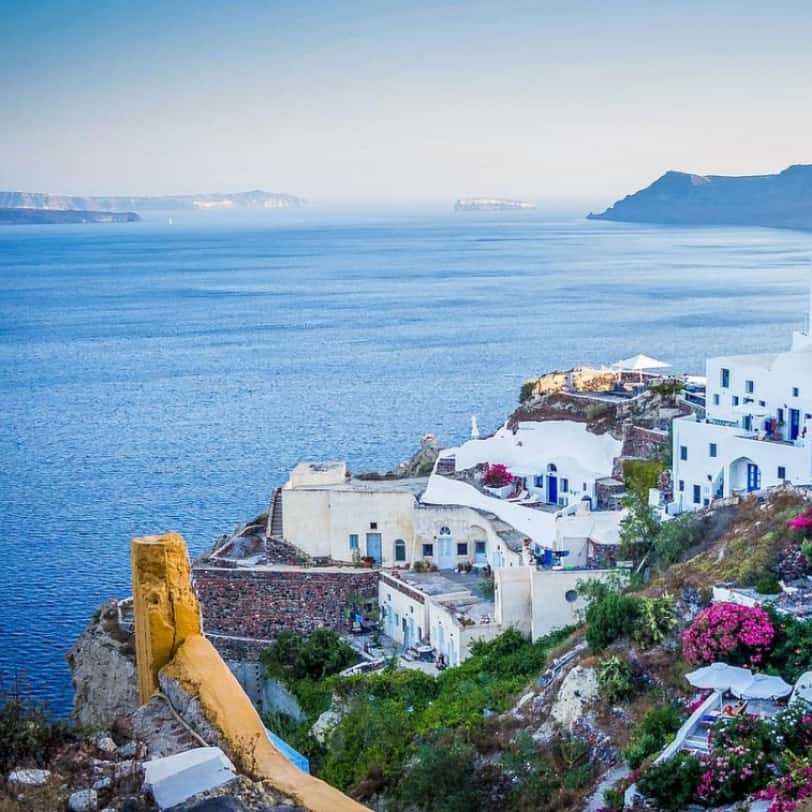 Why Buy a Sim Card For Europe?
Everything we do nowadays seems to be connected to the internet and travel is hard without it. Even in Europe where places are well set up for tourists, having a reliable internet connection can save you a ton of time and money.
Sure your hostel or a cafe may have free Wifi, but the likelihood is the connection will be slow and insecure. Imagine trying to watch YouTube with constant buffering. Or having to buy a coffee every time you get lost and need to use Google Maps.
Of course, a lot of cities also offer Wi-Fi hotspots in Europe. The trouble with relying on these is you will be stuck in one place, trying to gather all of the information and update your Instagram, instead of actually enjoying the destination. And logging on to new hotspots can be time-consuming and frustrating.
Your home sim may work in Europe, but it also may not be the best solution. Expensive roaming charges and connections that are unreliable in foreign places are all too common.
The best option is to get a sim card for Europe, so you are free to roam and use your phone as you please.
So, lets get started and help you find the best sim for traveling Europe.
Buying a Sim Card For Europe – Things To Consider
Everyone's needs are different when it comes to data usage. What may work for one person might be completely different to another person's requirements. There are a lot of variables to be taken into consideration.
In this guide to buying a sim card in Europe, we will examine all of the options and work out what is right for you.
Price
Of course, we all love a bargain and Europe is a pricey place to be a broke backpacker. Nobody likes getting ripped off by plans offering very little at an extortionate price.
But cheap sim cards aren't always as good as they seem, you have to check the details carefully as extra data or top us can be costly.
For example, some local sims in Europe can only be topped up by a card registered in that country. It pays to read the details, so this guide will only cover EU sim cards that can be used AND topped up throughout the European Union.
Data
Always pay attention to how much data you're getting to start with. Sure it might be cheap, but if you burn through it in a couple of days and have to pay a hefty top-up charge you haven't saved anything. Always check the price of data top-ups after your initial purchase.
You can check your normal daily usage with your current sim provider. It's helpful to factor in a little more due to extra things like Google Maps, translation apps and creating epic Spotify playlists for long road trips.
Coverage
Coverage is often overlooked when buying a Sim abroad but is something we would all check at home. Europe has a huge variety of networks and some are more widespread than others.
Are you staying mainly in cities? Or in more out-of-the-way spots? Will you be visiting islands? Or perhaps even be climbing mountains? These are all important factors to consider when buying a Sim in Europe.
Work out which provider has the best coverage in the places that you will be visiting. It's pointless having unlimited data if you can't use any of it!
Read our individual country guides to find out the best sim cards for each country in Europe.
Bureaucracy
Some companies like to get all of your information and turn buying a Sim into an elaborate exercise in signing you up to an email list.
Getting a sim nowadays should be fast and easy. There should be minimal documents or red tape, especially in European countries.
However, Italy is well known for overcomplicating matters when it comes to bureaucracy. And Greece, well, it's just Greece and everyone runs on Greek time.
Northern Europe and Scandinavia are super efficient, as you would expect. While Eastern Europe can get complicated due to language barriers etc.
Expiration
Always check the lifespan of your new sim. Many are single-use, made to be thrown into the airport bin as you leave. Something especially important if you're considering an extended stay in Europe.
For digital nomads and long-term travellers, consider getting an open-ended sim card. Many providers will keep the card active as long as you create an online account and top up a certain number of times each year.
Where To Buy a Sim Card For Europe
Although you can buy a sim card specifically for each country in Europe, a European sim makes sense if you are visiting more than one country.
eSim
The best and easiest option for buying a sim card in Europe is to get an eSim. Simply register online before your trip. There's no need to find an outlet, negotiate prices in a different country, or pull your phone apart on an airport counter.
An eSim is just like a normal sim but without a physical product. The only downside is that not all phones are compatible. Make sure that your device is eSIM-compatible and that your carrier is unlocked before purchasing.
The Future of the SIM Card is HERE!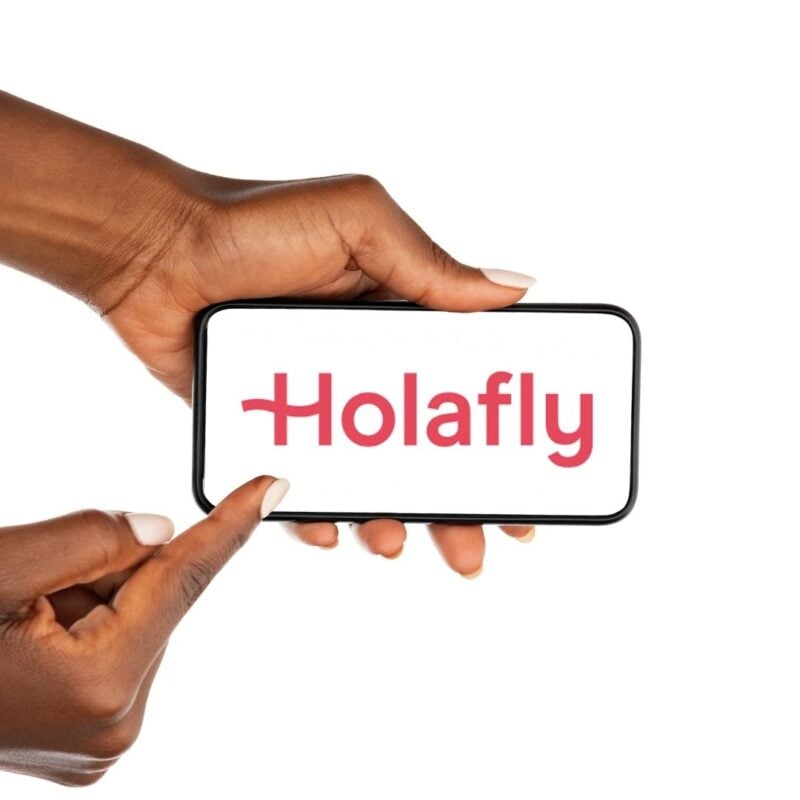 A new country, a new contract, a new piece of plastic – booooring. Instead, buy an eSIM!
An eSIM works just like an app: you buy it, you download it, and BOOM! You're connected. It's just that easy.
Is your phone eSIM ready? Read about how e-Sims work or click below to see one of the top eSIM providers on the market and ditch the plastic.
Grab an eSIM!
In The Airport
In almost all European countries you can get a sim from the airport when you arrive.
It's super convenient and the airport staff will usually be able to speak some English. Offers are usually well explained and quite straightforward.
Although this is an easy way to get set up with data straight away, the price is often inflated. Much like money exchanges in airports, sim providers know they have a captive audience and the price reflects that.
A good thing is that often, only the very best network providers can afford airport kiosks, so you know the network will probably have good coverage.
At a Store
There are phone stores all over the world and they usually have no problems selling a sim card to a traveler, but it can be complicated to find one with enough data and coverage.
There are a huge number of options when it comes to buying sims at local stores in Europe.
The main issue is that you will have to find your way around a new city without any data first to find the store. It can also be tricky negotiating a deal in Italian, French, German, Spanish, etc.
Many large European cities (excluding Denmark) will have official internet provider retail stores like Vodafone, Orange, 3 (Three), and T-Mobile. Like in an airport, they will set the sim up for you and make sure it's working before you leave.
You can also pick up a sim from gas stations, supermarkets and in corner shops. But this is tricky as you will need to set it up yourself, you may also need to provide ID to purchase one. It's pointless getting a great deal if you can't get your sim working!
You can usually ask your hostel or accommodation where the best place to get a sim locally is, sometimes they actually might sell a sim themselves. But be warned, this usually isn't the cheapest option (again captive audience).
Is This the Best Backpack EVER???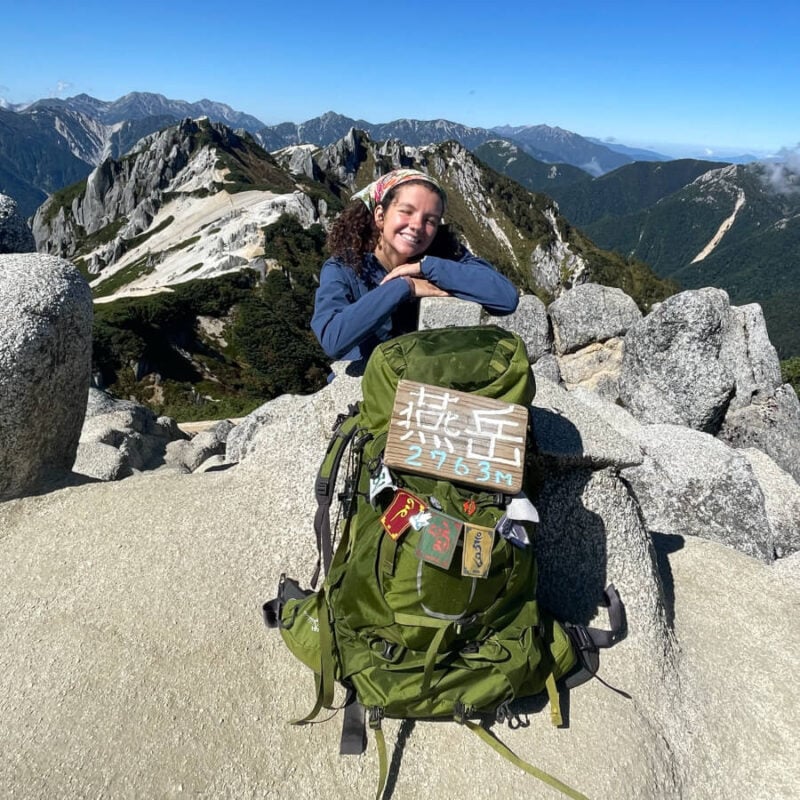 Free EU Roaming
Since June 2017 people can use their EU sim card in Spain, France, Italy, Germany and in fact any EU or Schengen country without any extra charges. There are no roaming charges if you buy a sim card in one country and travel to other countries within the European Union.
There are exceptions with some parts of Eastern Europe, especially if they're not part of the European Union. Certain carriers also vary country to country, so it's always best to check with the specific places you are visiting.
But in general, EU member countries all have free roaming (note the UK left the EU in 2020 and things are still a little "up in the air").
Online
The easiest way to get a good deal on a sim card for Europe is to buy one online before your trip. You can shop around and find the best deal for you.
Most will post straight to your home address, just make sure to leave plenty of time for the post to arrive.
There are loads of European sim card options to choose from. To make it easier, we have compiled this easy-to-understand guide to the best sim card for Europe.
Plus, international sim cards that are not destination specific – that means you can use them almost anywhere.
Best Europe Sim Card Providers
All of these international sim cards are perfect for visiting multiple countries in Europe with free EU roaming.
If you are visiting just one country in Europe, check out our country-specific guides.
OneSim are a Boston-based sim provider who have been specialising in traveler-friendly international sim packages for some time now. They have a different array of International Sim Cards that will work in many different countries including India.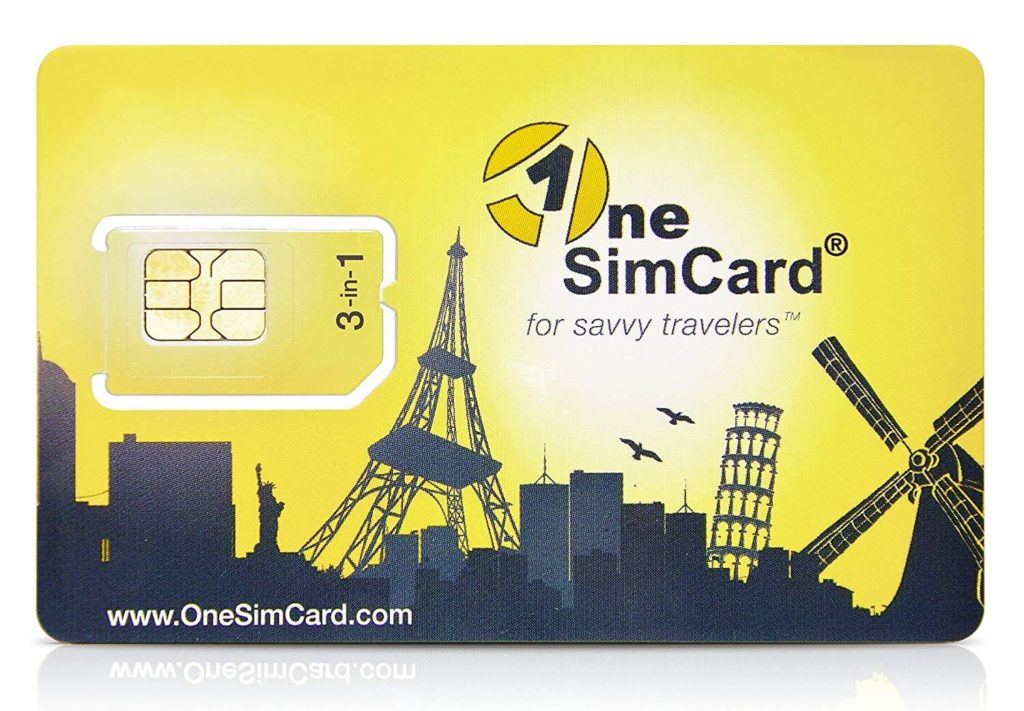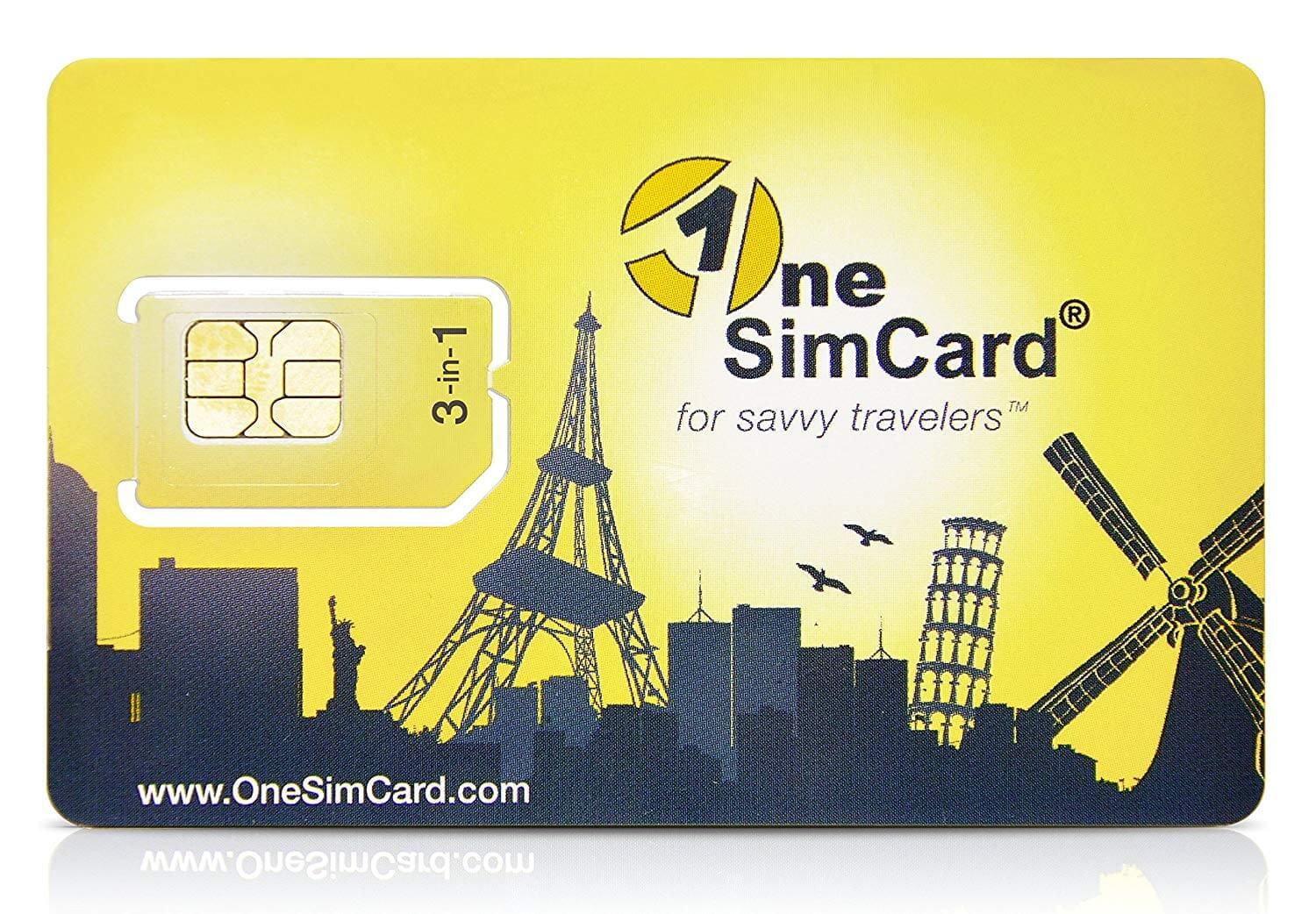 This is a great option for regular travelers who visit a number of different countries or simply make repeat visits to the same country.
If your phone is e-Sim compatible, then check out the OneSimCard eSim World package. That way, you can find out more about e-sims and how they work.
OneSimCard eSIM World
Offers coverage in 150+ countries with free incoming calls received on an EU number in most of them.
Sim + Data Packages from $13.00.
No expiration date.
If your phone is NOT e-Sim card ready, then stick with plastic and check out their Europe & More Package which will work all across Europe.
OneSim Universal
Offers coverage in Greece + European countries.
Sim + Data Packages from $29.99.
No expiration date.
The HolaFly Europe SIM Card is a prepaid unlimited data plan in Europe, covered by AT&T, one of Europe's largest data networks.
Sim cost starting from 29 EUR
Unlimited data in 48 countries, no calls or texts included
Packages between 5 to 90 days
If you want to know more, check out our HolaFly review.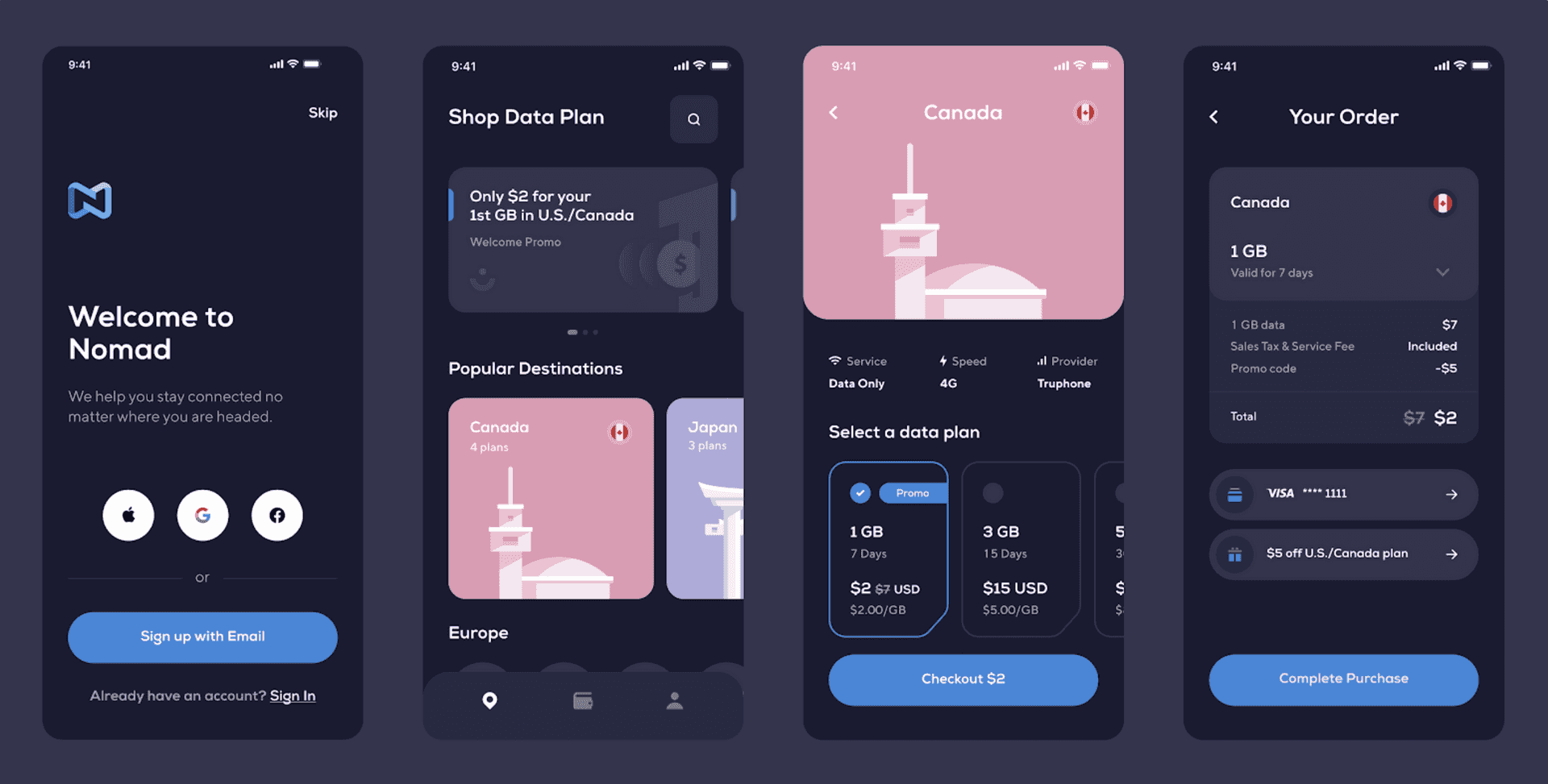 Nomad offers great value eSims across the world, they promise a near-local price with no contract, no hidden fees and no nasty roaming charges.
The Europe Sim comes in 4 options from 1GB to 10GB and can easily be topped up with add-ons if needed.
The Value Pack is $26
You get 10 GB of data and keep your normal sim for phone calls and texts
It expires after 30 days
If you want to know more about Nomad, check out our Nomad review.
Final Thoughts on Getting a Sim Card For Europe
From Italy's iconic food and history to Greece's glorious islands and beaches, there's something for everyone in Europe, but staying connected can make life a lot easier.
Navigating the winding streets of Rome or the busy roads of Paris will be much simpler with the right data package.
We hope this guide has helped you to choose the right sim card for your trip. Let us know how you get on in the comments! We always love to hear from you guys.
---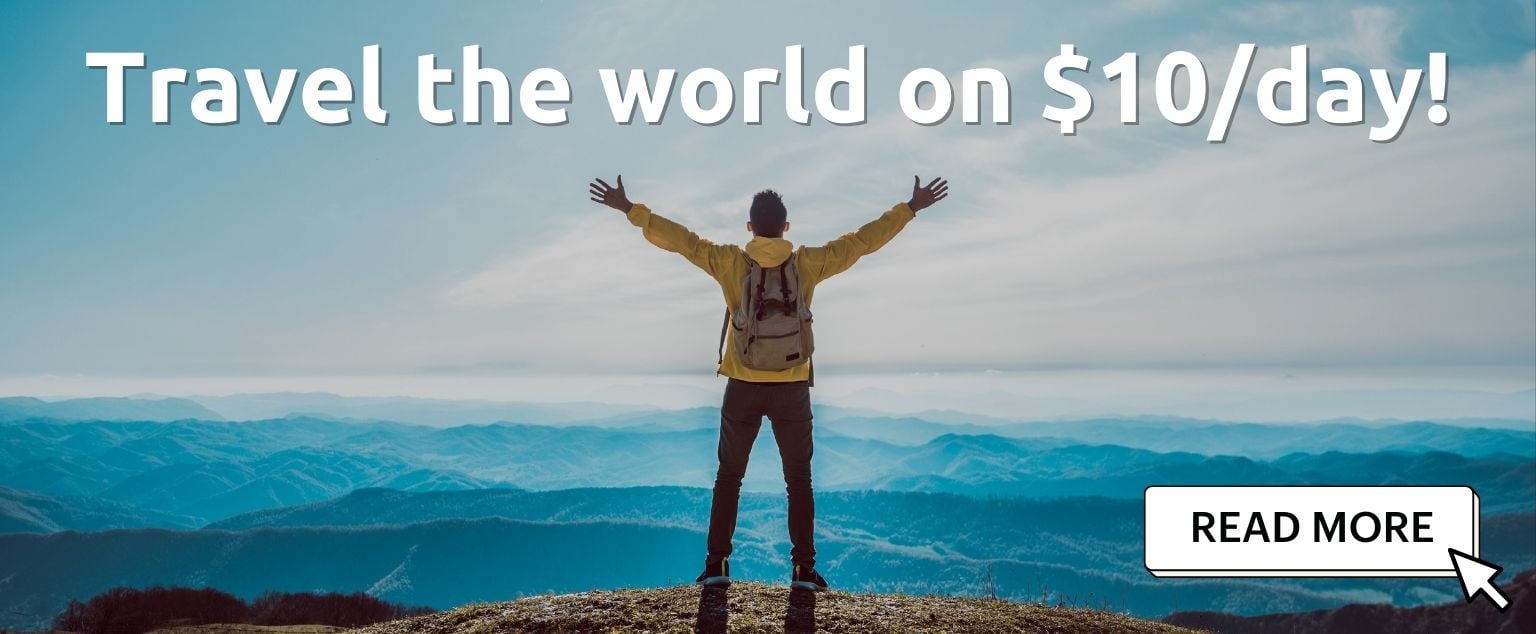 And for transparency's sake, please know that some of the links in our content are affiliate links. That means that if you book your accommodation, buy your gear, or sort your insurance through our link, we earn a small commission (at no extra cost to you). That said, we only link to the gear we trust and never recommend services we don't believe are up to scratch. Again, thank you!