Planning a trip to France? If you're dreaming of parading down the Champs-Élysées in Paris, climbing the Eiffel Tower or getting lost in the Louvre, mobile internet is probably pretty low on your list of priorities.
But having decent coverage can make or break a holiday. Lists of essential things to sort out before your trip include getting the right adapters, changing cash into Euros, and getting the right travel insurance. But have you thought about getting a sim card for France?
Normal sims and service providers may not work in other countries, and if they do they will often charge extortionate fees for using your phone abroad. Don't end up with a nasty surprise when you return home from your trip.
Luckily we are here to help guide you, and avoid getting ripped off, with this epic sim card guide for France. Here we look at all of the options and lay out the best value sim cards for the modern traveler.
Why Buy a Sim Card For France?
We use our phones, tablets, and smart devices everyday, sometimes without even realizing it. Whether it's tracking our fitness on a smart watch, working out the shortest route on Google Maps, or simply scrolling through YouTube, Instagram, or Facebook.
This becomes even more important when we're visiting a new place. We may need to rely on our phones even more for translating menus, getting around, and finding fun things to do nearby.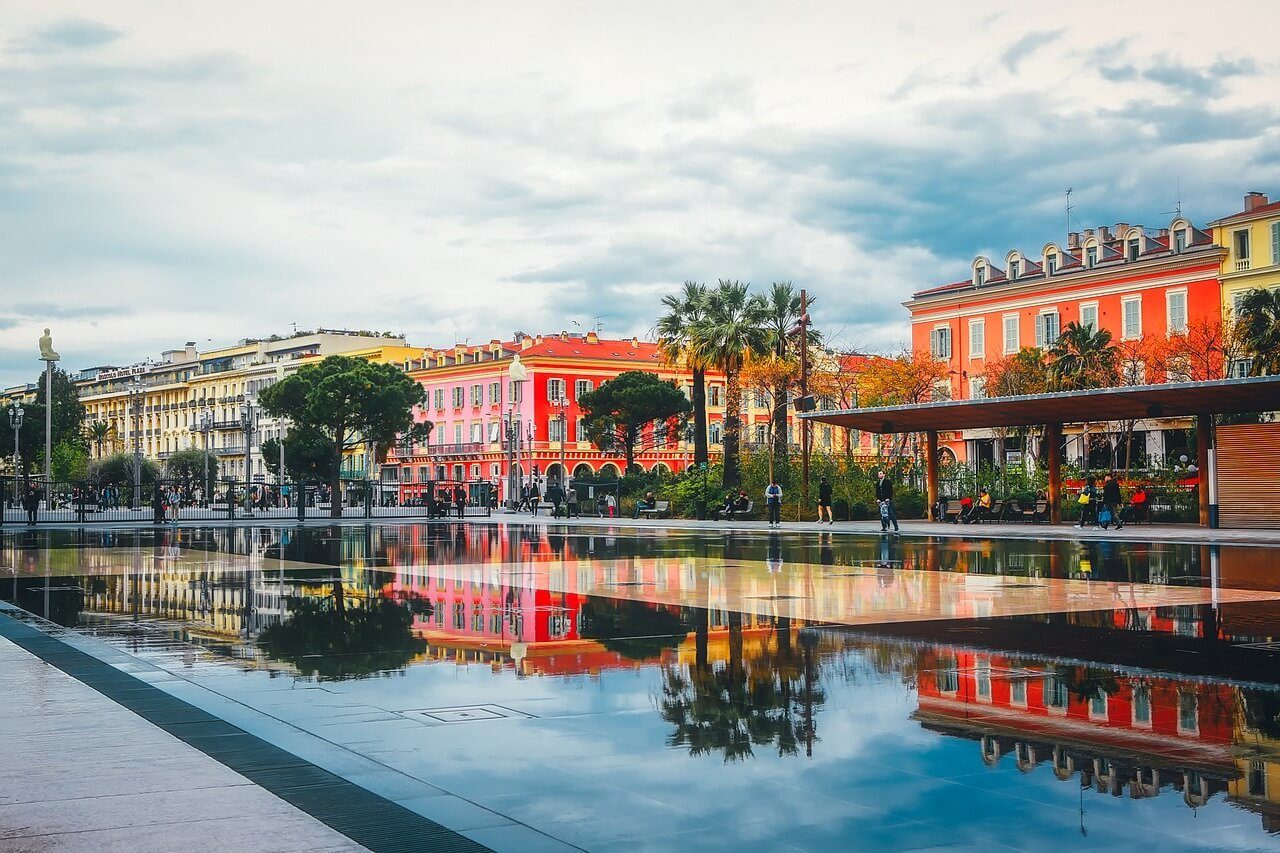 Your native sim card may or may not work. But the trouble is even if it does work, without cutting out or encountering network issues, it may charge you extra. Overseas packages can quickly add up, though you may think "oh it's only x amount per day", it quickly becomes another huge bill to pay; money that could be spent on traveling more!
By planning ahead and getting a sim card, you are way ahead of the game. Relax knowing you've got this covered, sometimes before you've even set off.
Buying a Sim Card For France – Things To Consider
Obviously everyone uses the internet to different degrees. If you're a social media pro you probably go through a lot of data, posting all of your travel updates. If you're more into music you may spend your time crafting the perfect travel Spotify playlist that perfectly sums up your trip.
There are a lot of variables to think about when looking for the right sim card in France. Here we will give you more of an idea of things you may want to consider before purchasing your sim.
Price
Everyone loves a bargain, and saving money is probably the main reason to buy a sim card for your trip. Nobody wants to get ripped off when they can get a better deal elsewhere.
But be warned, there are some too good to be true deals out there. Sometimes a sim card may look like a great deal, but in actual fact you get hardly any data included. Or even worse it has a very short expiry date and can't be topped up. So you're back to square one.
Data
Make sure to pay attention to what the deal actually offers. Is 10GB really going to be enough for a month?
A handy tip is to go onto your online account with your current provider. Here you can find out how much of your data allowance you're actually using. Of course its wise to account for a bit more as you'll probably be relying on your phone a lot more when you're away.
Another important thing to remember is to check how much a top up will cost, and if you even can top up! Some tourist sims only have a short shelf life, and you're expected to just throw them away once you leave. But many can be topped up throughout your stay, or even for your next visit, making them much more economical.
Coverage
There are four mobile internet providers in France: Orange, SFR, Free Mobile, and Bouygues Telecom.
But several smaller companies will use the network of one of the above (Lebara etc.). Orange (formerly France Telecom) is the biggest network, but Free Mobile actually has the best overall 4G/5G coverage nationwide.
Where exactly will you be staying on your trip? Most major cities will be covered by all networks, but some further research may need to be done for more rural areas. Some networks work better in some parts of a country than others. Especially in France where there are huge mountain ranges like the Pyrénées and the Alps.
A great way to find this out is by visiting online forums for that specific area. Usually there's someone that's asked about coverage and other travelers are always glad to lend a helping hand with tips and advice about the best network.
Bureaucracy
It's quite easy to get a sim in Western European countries, with little red tape or delays. Most French phone provider websites will be translated into English, and aren't too hard to navigate yourself.
However, getting a phone contract is a little harder. As you will need proof of identity, an address in France, and a French bank account for payment. That is why most travelers, even digital nomads, are better off with a prepaid sim card that can be topped up.
Expiration
Always check the expiration date of your travel sim card. Many local sims have a short lifespan and can't be extended.
Do you know when you will be returning? If you are traveling long term and may swap between countries in Europe, consider getting a multi-country European sim card.
If you have no fixed plans, make sure to get an open ended sim card. These will continue to work even if you stop using it for a few months. Just make sure to keep it activated on your online account.
Where To Buy a Sim Card For France
It's pretty easy to buy a sim card in France, but there are a lot of options to choose from. With some networks, like Free Mobile, you can only buy a tourist sim card from an official retailer in a city. Whereas other providers, like Orange, are pretty easy to pick up anywhere.
eSim
The best and easiest option for buying a sim card in France is to get an eSim. Simply apply and register online before your trip. There's no need to find an outlet, negotiate prices in French, or pull your phone apart on an airport counter. 
An eSim is just like a normal sim but without a physical product. It simply runs on your phone and gives you access to your data plan. The only downside is that not all phones are compatible. Make sure that your device is eSIM-compatible and that your carrier is unlocked before purchasing.
The Future of the SIM Card is HERE!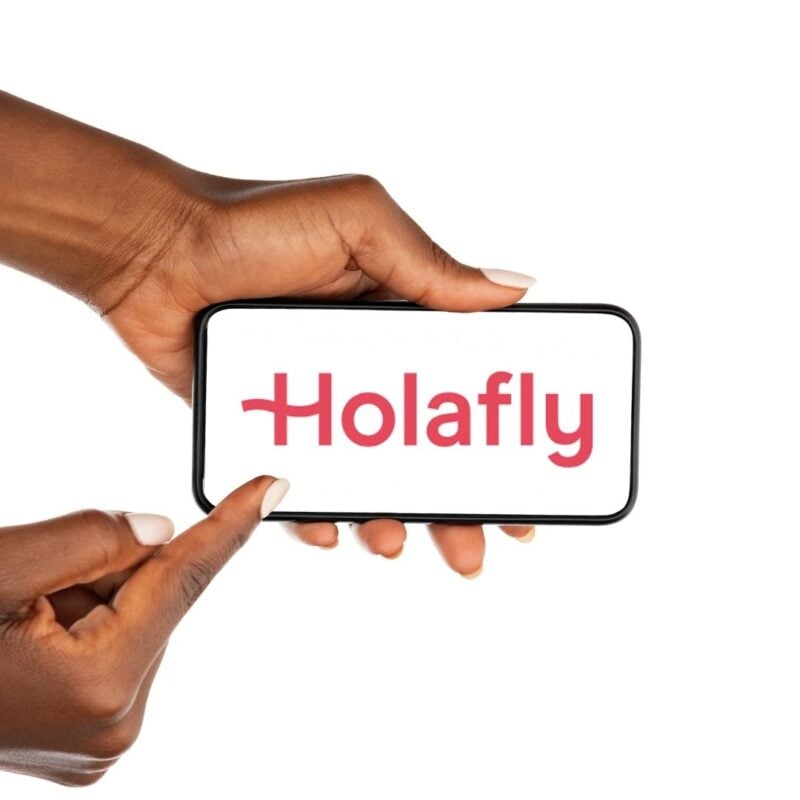 A new country, a new contract, a new piece of plastic – booooring. Instead, buy an eSIM!
An eSIM works just like an app: you buy it, you download it, and BOOM! You're connected. It's just that easy.
Is your phone eSIM ready? Read about how e-Sims work or click below to see one of the top eSIM providers on the market and ditch the plastic.
Grab an eSIM!
In The Airport
Most international travelers will fly into Charles De Gaulle International Airport near Paris. Head to the tourist information point to pick up a sim with 50GB of data for around 50 EUR. Other airports like Paris Orly, Marseille, and Nice also offer sim cards on arrival.
This sounds like a no brainer, and is an easy option as most airport staff will speak English and get you all set up. But it is by no means the cheapest option and there is little choice to suit your individual needs. Expect bulk data at a high price.
France's best 4G/5G network supplier, Free Mobile, doesn't offer any sim cards in airports. But they are a lot cheaper, offering 210 GB data for just €19.99 (1 month expiry). The only issue is you won't be able to use Uber on your way into the city from the airport.
At a Store
Getting a sim card from an official retailer in France is a great option to save money. But it does take up important sightseeing time, especially if you only have a few days to explore Paris.
Of course you will also have to find the store, translate the deals (usually they aren't in English), and activate it.
There are loads of options to buy a France sim card. Orange, Lebara, Lycamobile, SFR, Three, Bouygues Telecom, and Free Mobile are also major data providers.
As previously mentioned, Free Mobile has the best coverage and also offers some of the best deals.
If you are traveling around France, or spending a lot of time in the country, it may be worth hunting down a Free Mobile store (just go on Google Maps), and spend time working out the best deal for you.
Note if you are buying a sim card in store you will need to show a valid ID, so make sure to take your passport!
Is This the Best Backpack EVER???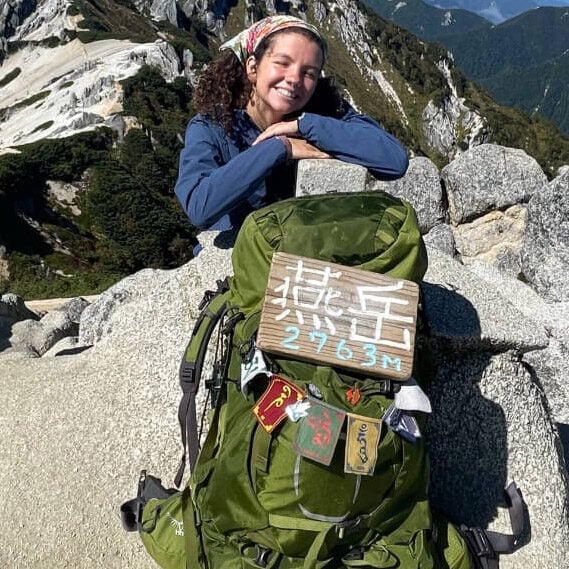 Other places to get a sim
Prepaid SIM cards (sim carte prépayée) are available everywhere in France. You can get a sim from most major supermarkets, many electronics stores, and even the occasional vending machine. But again always check the package and make sure it's the right deal for you.
Online
By far the easiest, and often best deal, is to pre order a sim before you arrive in France. Take your time having a look through the options and avoid wasting precious holiday time.
You can also get a sim that will work throughout Europe or International sims that are not destination specific.
These are often posted to your door, or delivered as an eSim, and take away all of the hassle of getting a sim in France.
To simplify your life even more, here we have done all the hard work and picked our favorite sim card deals for France.
Best France Sim Card Providers
By researching all of the different options, we have come up with the cream of the crop when it comes to reliable, affordable data in France. Taking everything mentioned in this article into consideration, these are our top picks for getting a sim card for France.
OneSim are a Boston-based sim provider who have been specialising in traveler-friendly international sim packages for some time now. They have a different array of International Sim Cards that will work in many different countries including India.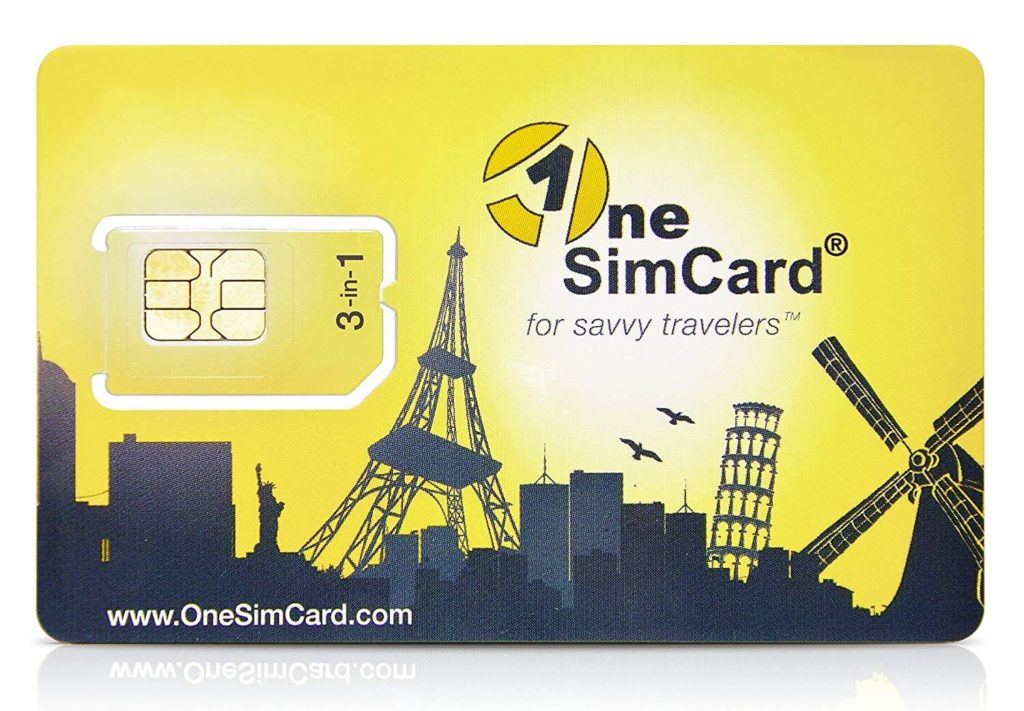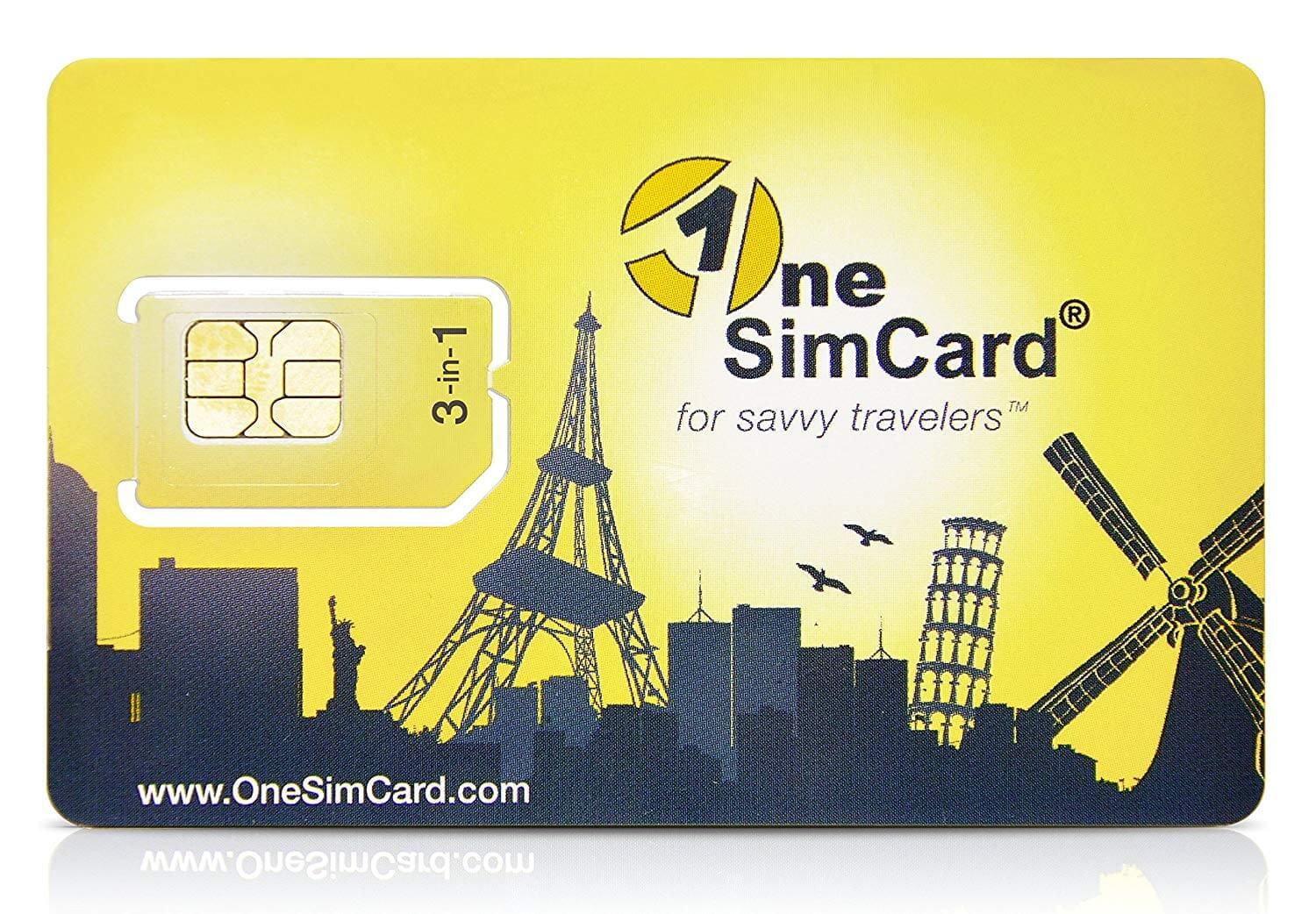 This is a great option for regular travelers who visit a number of different countries or simply make repeat visits to the same country.
If your phone is e-Sim compatible, then check out the OneSimCard eSim World package. That way, you can find out more about e-sims and how they work.
OneSimCard eSIM World
Offers coverage in 150+ countries with free incoming calls received on an EU number in most of them.
Sim + Data Packages from $13.00.
No expiration date.
If your phone is NOT e-Sim card ready, then stick with plastic and check out their Europe & More Package which will work all across Europe.
OneSim Universal
Offers coverage in Greece + European countries.
Sim + Data Packages from $29.99.
No expiration date.
The HolaFly Europe SIM Card is a prepaid unlimited data plan in Europe, covered by AT&T, one of Europe's largest data networks.
Sim cost starting from 29 EUR
Unlimited data in 48 countries, no calls or texts included
Packages between 5 to 90 days
Nomad offers great value eSims across the world. They promise a near-local price with no contract, no hidden fees, and no nasty roaming charges.
The France Sim comes in 4 options from 1GB, 3GB, 5GB & 10GB and can easily be topped up with add ons if needed.
The Value Pack is $26
You get 10 GB of data, and keep your normal sim for phone calls and texts
It expires after 30 days
The Orange Europe Sim Card is great for short trips of less than 2 weeks. There's coverage in 30 EU countries and you have unlimited calls and SMS within Europe (and 2 hours worth of calls and 1,000 SMS to anywhere else).
No ID is required and you can get an eSim or standard (but you may have to pay for postage).
$53.25
30GB of high speed 4G/LTE. Unlimited calls and texts within the EU
Credit expires after 14 days, no expiry if topped up every 6 months.
Final Thoughts on Getting a Sim Card For France
France is such a beautiful country. Make the most of your trip here by getting a data connection you can rely on.
We hope this guide has helped you to choose the right sim card for your trip. Let us know how you get on in the comments. We always love to hear from you!
---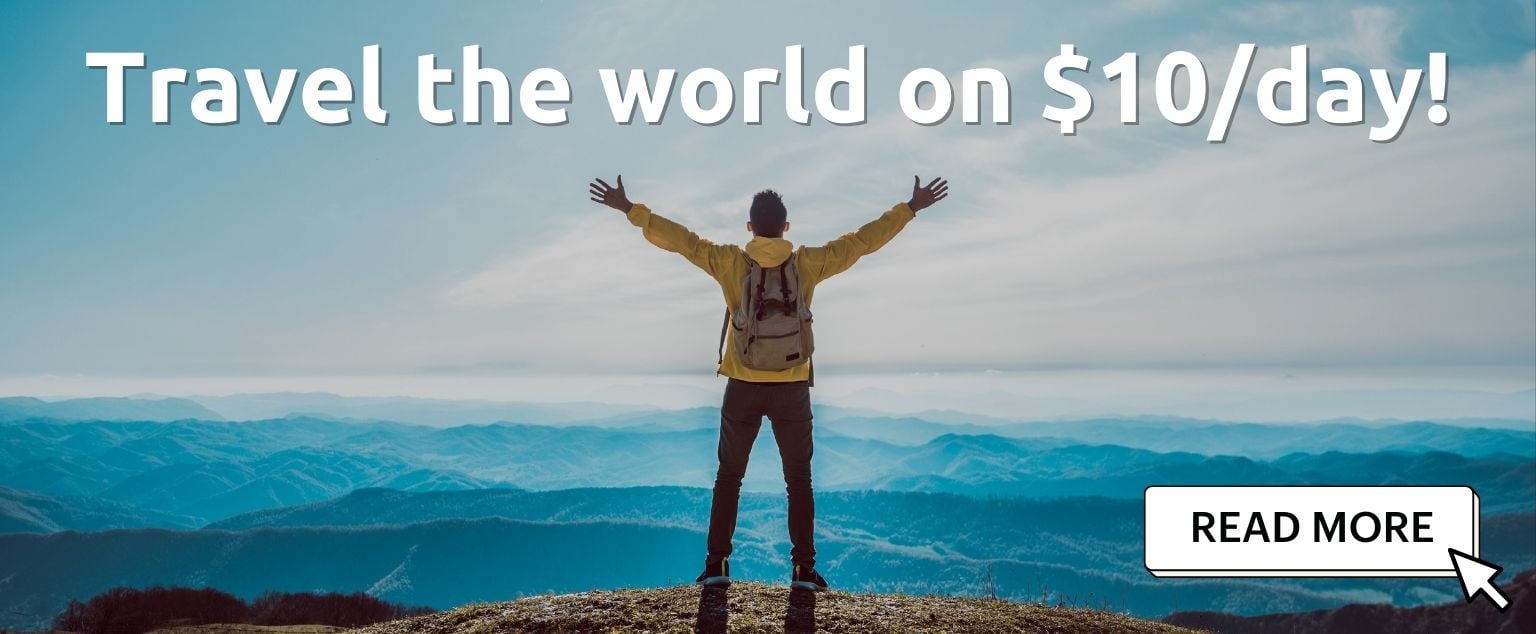 And for transparency's sake, please know that some of the links in our content are affiliate links. That means that if you book your accommodation, buy your gear, or sort your insurance through our link, we earn a small commission (at no extra cost to you). That said, we only link to the gear we trust and never recommend services we don't believe are up to scratch. Again, thank you!