We're going to start this LGBT travel guide off a little differently than any old post. We're going to start with a story.
*cue dramatic music*
Baby Indi, aka your caffeine addicted author, left home at 18. I booked a one-way ticket and swapped small town Australia for the delightful chaos of Ho Chi Minh City. Bold move for someone who still got lost in her four-street town.
With no phone, no map, and no iota of Vietnamese, I stopped for coffee in an alley. The first foreigner I'd seen in five days sat next to me. We got to talking and I thought things were going well. Then they asked:
"So you're a lesbian right? Aren't you afraid of travelling gay?"

I barely knew how to travel, wasn't entirely sure I was a lesbian, and I didn't really know how to give them an LGBTQ-friendly spiel… A gay travel guide assortment of tips and advice… Their questions really threw me. Should I be afraid to be a gay traveller?
Luckily, I kept travelling. I've never liked questions I couldn't answer, so I started collecting dots and figuring out just how "difficult" it was to travel queer.
I learned that you've got to call a spade a spade and admit that sometimes being an LGBT traveller is not easy. But I also know that travelling can be the best gift to give yourself while trying to figure out which booties you like bumping and how to live a life that is still not considered "normal".
Also, there are some super smashing gay friendly cities to fill the inspiration cup along the way. 😉
So buckle up, queer fam – this is everything I've learned so far and everything I wish I'd known before I went travelling. This is The Broke Backpacker's LGBT Travel Guide!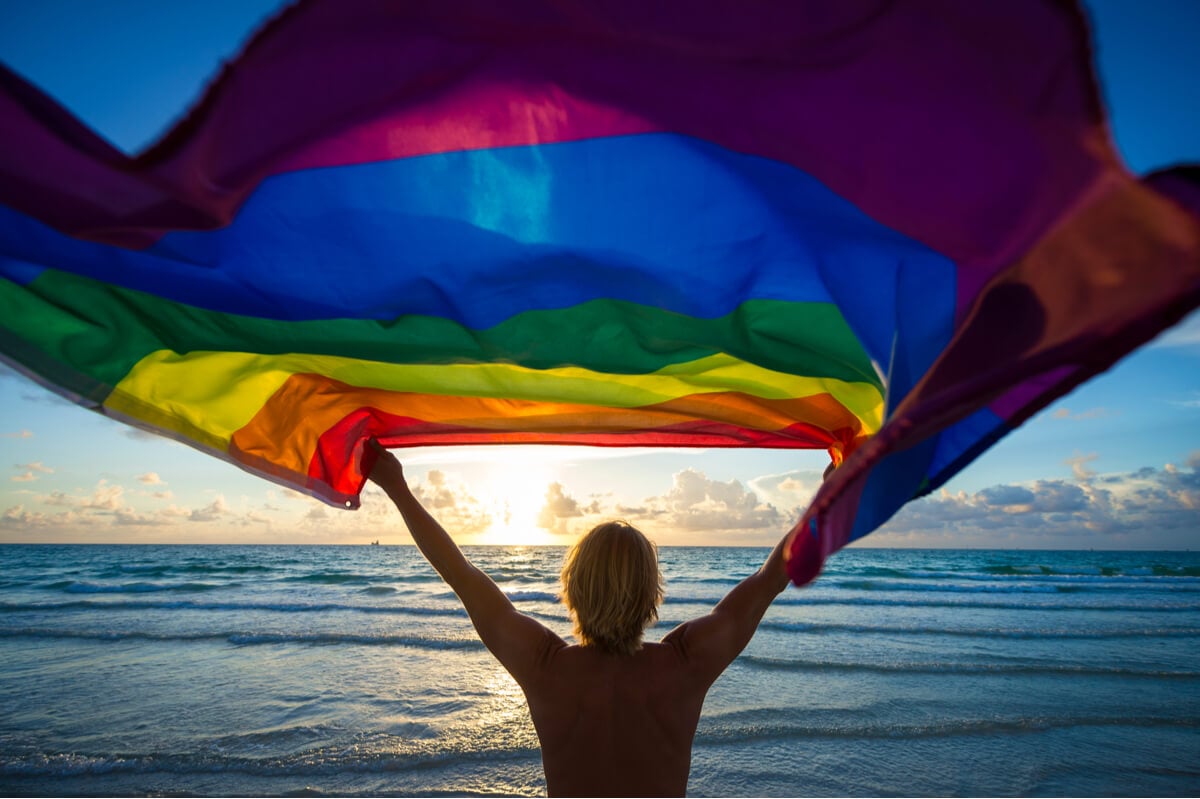 Experiences of LGBTQ Travellers – A Challenges and Inspiration Sandwich
For this article, I interviewed several other badass LGBT travellers. I have included their insights throughout this piece.
A common theme in the interviews was the sticky topic of labels. Labels are a bit of a funky one. They can feel very claustrophobic. It can also feel like you're making it easier for someone else to understand you – and then they still don't.
Also, it might be obvious to some, but there is so much more to someone than who they choose to smush. I feel like I'm a scrappy dirtbag, a sailor, and history nerd with a propensity for saying fuck at inappropriate times. Oh, and then I also happen to date men and women, sometimes at the same time (although to be honest, monogamy is my preferred arrangement these days).
But everyone I interviewed agreed that no matter which LGBTQ+ letter described us best, there are some common challenges (and rewards!) to being a gay traveller.
Hitting the road as a solo traveller is always going to be daunting. Hitting the road as a couple will always have its moments of drama. But whether you are backpacking alone, or with your partner, if your sexual orientation and/or gender presentation is not considered "normal" there are going to be unique challenges.
At one end of the scale, to put it bluntly, you could be beaten up. Or arrested.
Moving along the sliding scale of discrimination, as a gay traveller, you may face various forms of judgement depending on where you are in the world.
Perhaps it's a little optimistically nihilistic of me, but I choose to remember that hometowns and family members aren't always the most accepting rays of sunshine either.
There will, unfortunately, be people in every country who cannot find it in themselves to understand someone who is different from them. But you go ahead and live your best life anyway.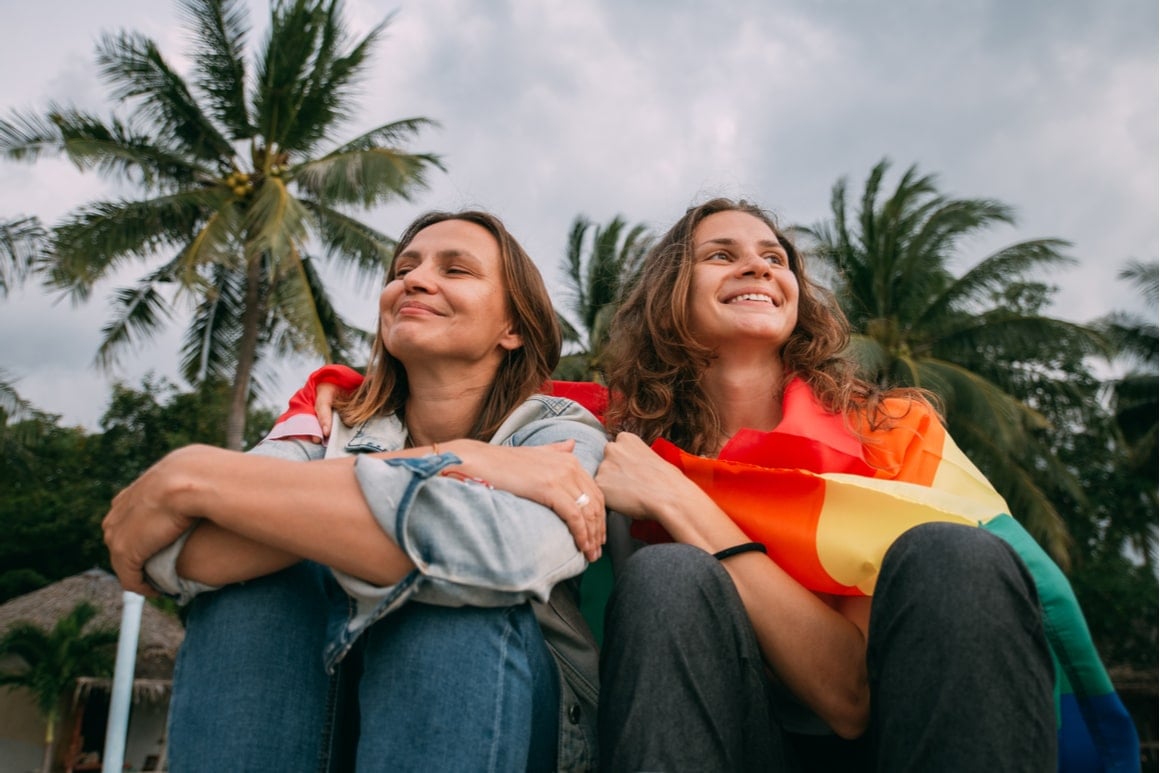 Besides, the transformative experience of travel is something undeniable. I also think it's especially powerful for those of us who are gay. We weren't handed the same script as everyone else. There is no "normal" for us – we have to write our own manifestos.
But instead of that being alienating, I think that's a hidden superpower! Sorry, I'm not signing on to a 9-5 job and pretending to care about taxes. It's just not part of the gay agenda.
Introducing the best hostel in Indonesia – A safe place for every traveller!
Hell yeah, you heard right! There are many great places in Indonesia, but none of them can live up to Tribal Bali.
A unique coworking hostel for those that want to travel the world while working from their laptops. Make use of the massive open-air coworking spaces and sip on delicious coffee.
Need more work inspiration? Staying at a digital nomad-friendly hostel is a really smart way to get more done whilst still enjoying the social life of travelling… Mingle, share ideas, brainstorm, make connections and find your tribe at Tribal Bali!
But most importantly, Tribal is a place for open-minded and friendly travellers. Diversity and respect are two of the big core values that the hostel represents. No matter where you come from, what you look like or what you prefer, Tribal will welcome you with open arms!
Solo LGBTQ+ Travel
Going on a solo backpacking trip is all about freedom – and the consequences of that freedom. It can be little things like choosing the exact place you want to eat for breakfast. Or big decisions like saying, "to hell with it, I'm gonna live on a sailboat!". There are no negotiations with anyone else!
BUT, you trade security for freedom when you travel alone. This gritty growth zone is the ultimate reward from solo travel. You get to break free from your old self and see just how diverse the world truly is.
---
A Nugget of Wisdom from a Cutie Interviewee
"(Coming from a small city) I had a very specific impression of what it meant to be gay… there wasn't any nuance. Travelling alone was like realising oh, this is it. Even just little things like seeing two men (in Barcelona) holding hands in public and no one batting an eye. Immediately I was like, I want to live here forever."
---
I want to stress that solo experiences will differ depending on which LGBTQ letter you most strongly identify with. Your gender, and your presentation of that gender, will also shape your experiences.
Even a small thing from my own travels drove this point home for me. The more feminine I look outwardly, and the 'straighter' I behave, the fewer comments and judgement I get about my sexuality. But then the less masculine I look, the more comments and fear that is directed toward me about being a delicate little girl travelling all alone who is going to DIE. So much for badass solo female travel…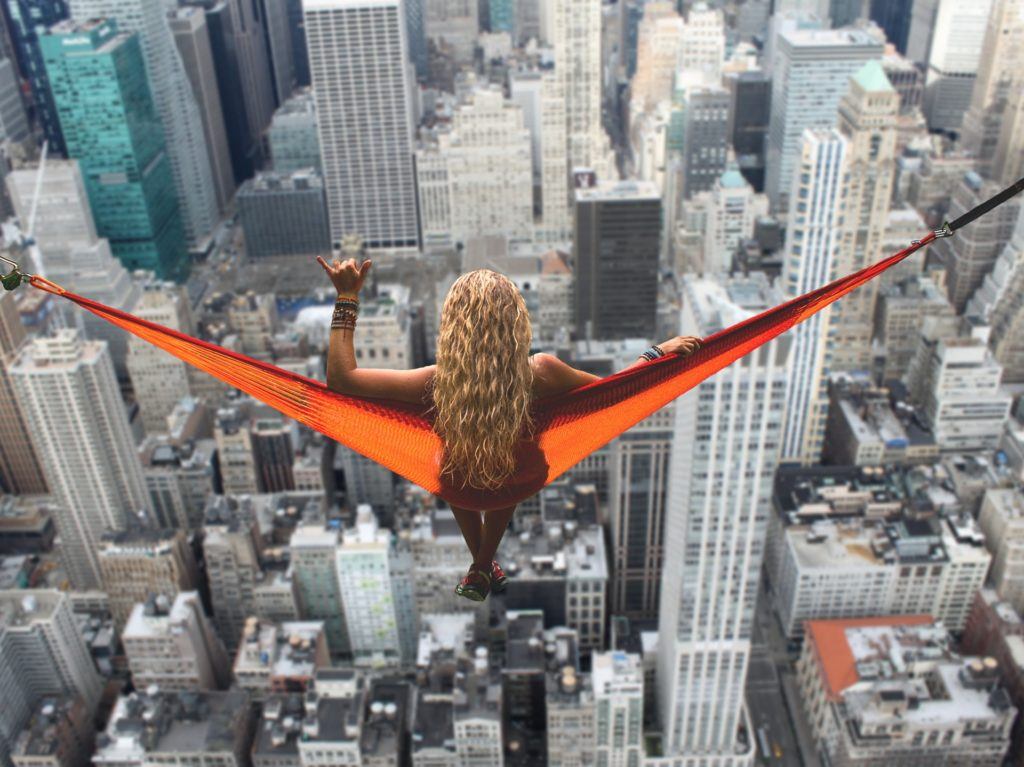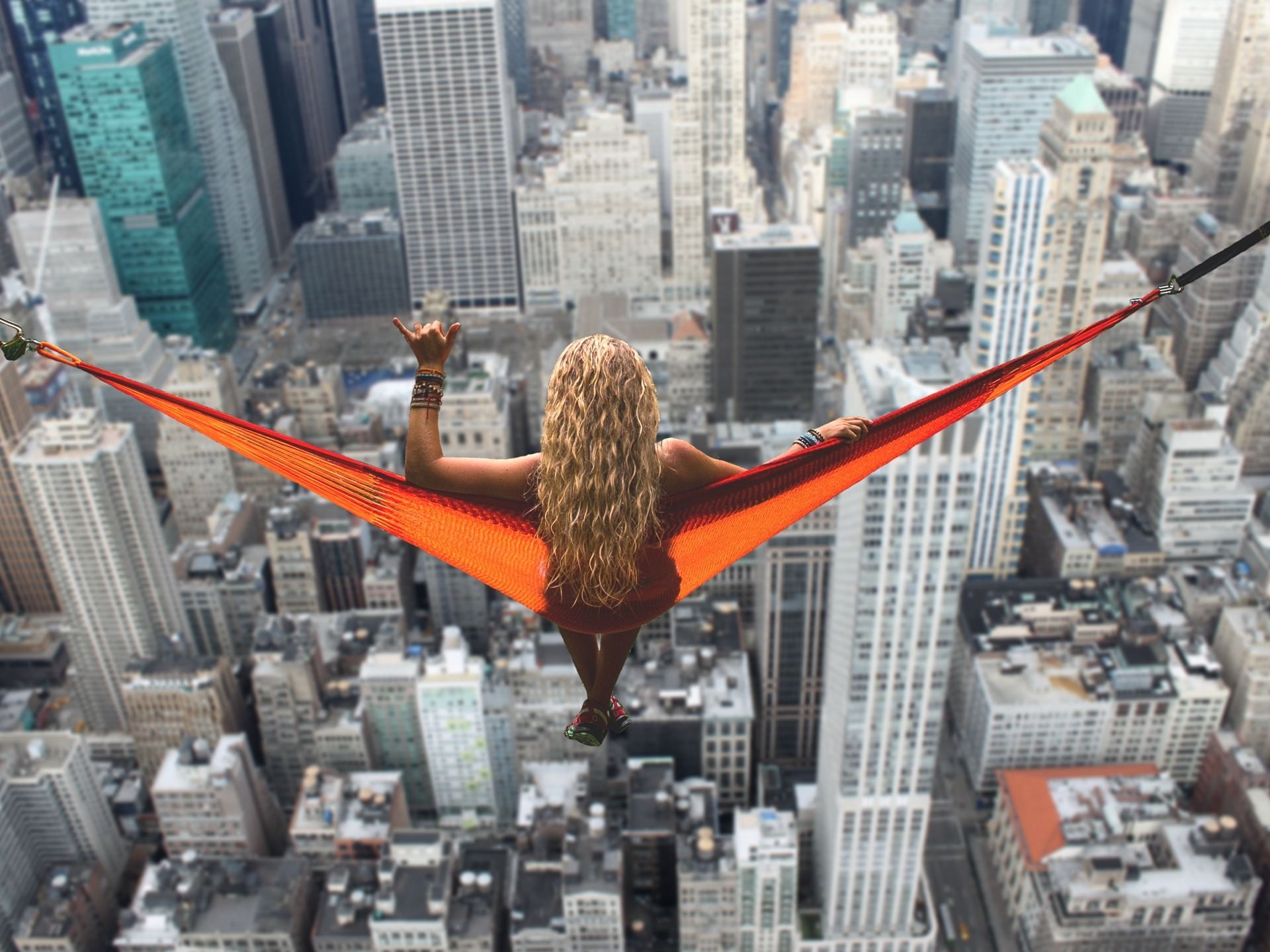 Travelling as a trans person, or as a gender non-conforming person, is not something I have experience with. I'm not going to speak for someone else's experience.
However, I do believe that it is not so much your sexuality or gender presentation itself that bothers people – it's how far from the 'norm' you appear to deviate. Another way of saying this is: (unfortunately) the more you look like stereotypes of the gender binary, the less discrimination or judgement you will face.
Travelling Together When Gay
There will be differences in the challenges – and rewards – of travelling as a partnership or group of friends depending on the same factors above. I've found that judgement comes less from your sexuality directly and more from how you present yourself. People are so damn afraid of anyone non-conforming!
---
A Nugget of Sad Reality From Another Interviewee
"(In a rural Australian town) it didn't matter that I knew other gay people in town. Obviously, we exist. But if (as a lesbian), I was to hold my girlfriend's hand in public I'd worry about getting spat on. Or at least, some kind of comment."
---
I've been lucky that there have never been overt threats of violence made toward me relating to my sexuality. When I was living and travelling in Central America, two of my gay friends faced more overt threats of violence from small sections of the community (mostly borrachos late at night). But in many ways, they were very accepted too.
Nobody questioned their cross country quest on a motorbike, or whether they would be safe alone on the road. Well, of course, their mamas worried! I suspect that because the two friends I have in mind were typically masculine looking, they didn't face the same judgement they might have if they were more feminine presenting.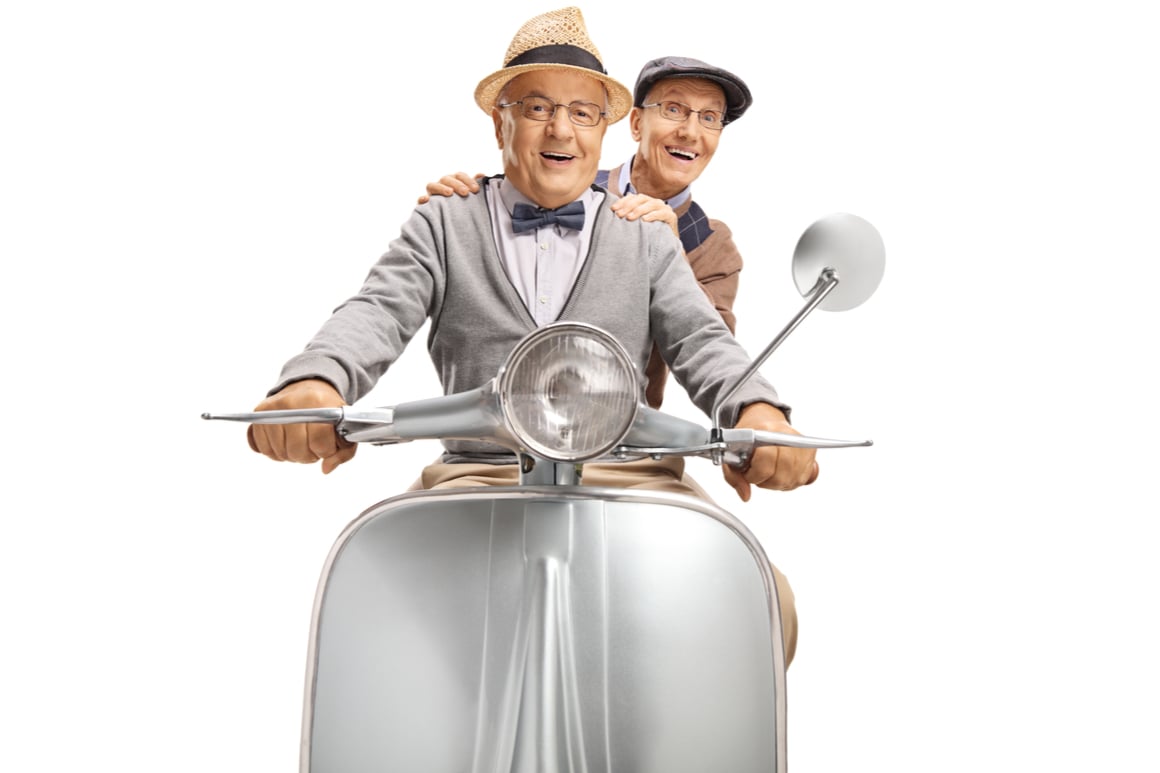 Travelling in an LGBTQ group is not all compromising schedules or judgemental comments. You get to bond with your nearest, dearest, and most fabulous – all while travelling the world! There is also an extra sense of security. To this end, even finding a travel buddy can be a great way to make memories with someone special as well as feel a little safer.
A group of people – no matter what their orientation – checking into a hotel raises fewer eyebrows than a same-sex couple. Maybe the real gay agenda is uniting enough gays to safely check into a hotel in a foreign country.
Best LGBTQ Travel Destinations
The best place for gay travel? Well, that depends on your type! 😉
Let's face it, there is nothing quite like some steamy cross-room eye contact with a chiselled stranger in a foreign country. One minute, you're sipping wine and pretending you speak the language better than you do. Nek minnit… giggity.
Whether you want to swan through classy restaurants, luxury LGBTQ hotels, and secluded beaches – or you just want to PARTY HARD – there are gay-friendly cities for you!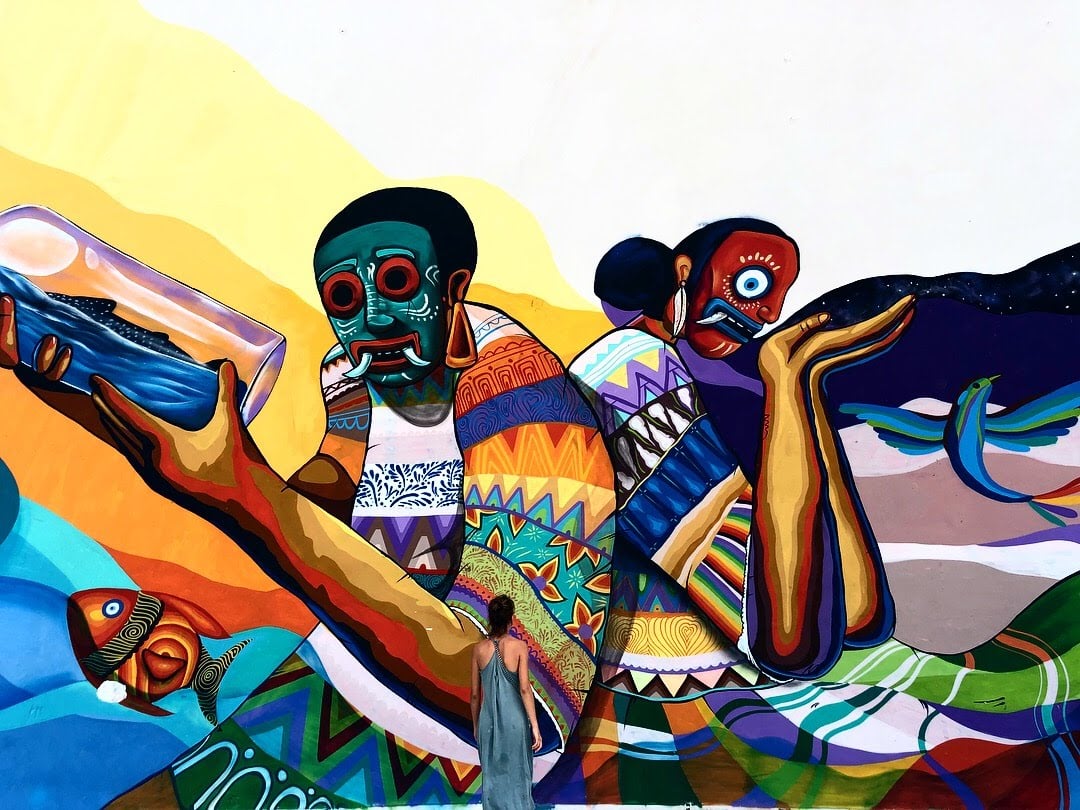 However, as I wrote this, I reflected on why there are safe spaces and gay cities in the first place – even why we have Pride in the first place. Gay Pride commemorates the Stonewall Uprising of 1969. Gay Pride commemorates LGBTQ resistance to the violent police enforcement of immoral 'morality laws'.
The New York cops raided a gay bar – as was typical of the time. They checked the sex of drag queens. They roughed up those who had gathered in a safe space. They violated our community and expected compliance. Yeah, fuck that. The uprising that followed marked a turning point for LGBT rights in the USA.
Our moments of joy and our spaces of inclusion have been fought for – tooth and nail. Then, when they couldn't arrest us, they ignored us.
Again, fuck that. There was nothing to be gained hiding behind closed doors while misinformation allowed the AIDS crisis to spiral out of control. No, we stepped up and advocated for ourselves. We created community.
To that end, joy itself became an act of resistance. Existing as your unedited, loud, proud, gay-ass self gives those around you permission to be themselves.
So there is no reason for you to not claim your space as an LGBT traveller in some of the world's best gay cities.
#1 Wellington, New Zealand
Wellington makes the top of my list for gay travel partly because there isn't a whole lot of dedicated gay bars and LGBTQ+ spaces. There is a small and thriving scene, but Wellies (as the locals call it) is so welcoming and diverse that you don't need to restrict yourself to LGBTQ places to feel safe.
There's no need to worry about whether or not you can hold your partner's hand in the street here!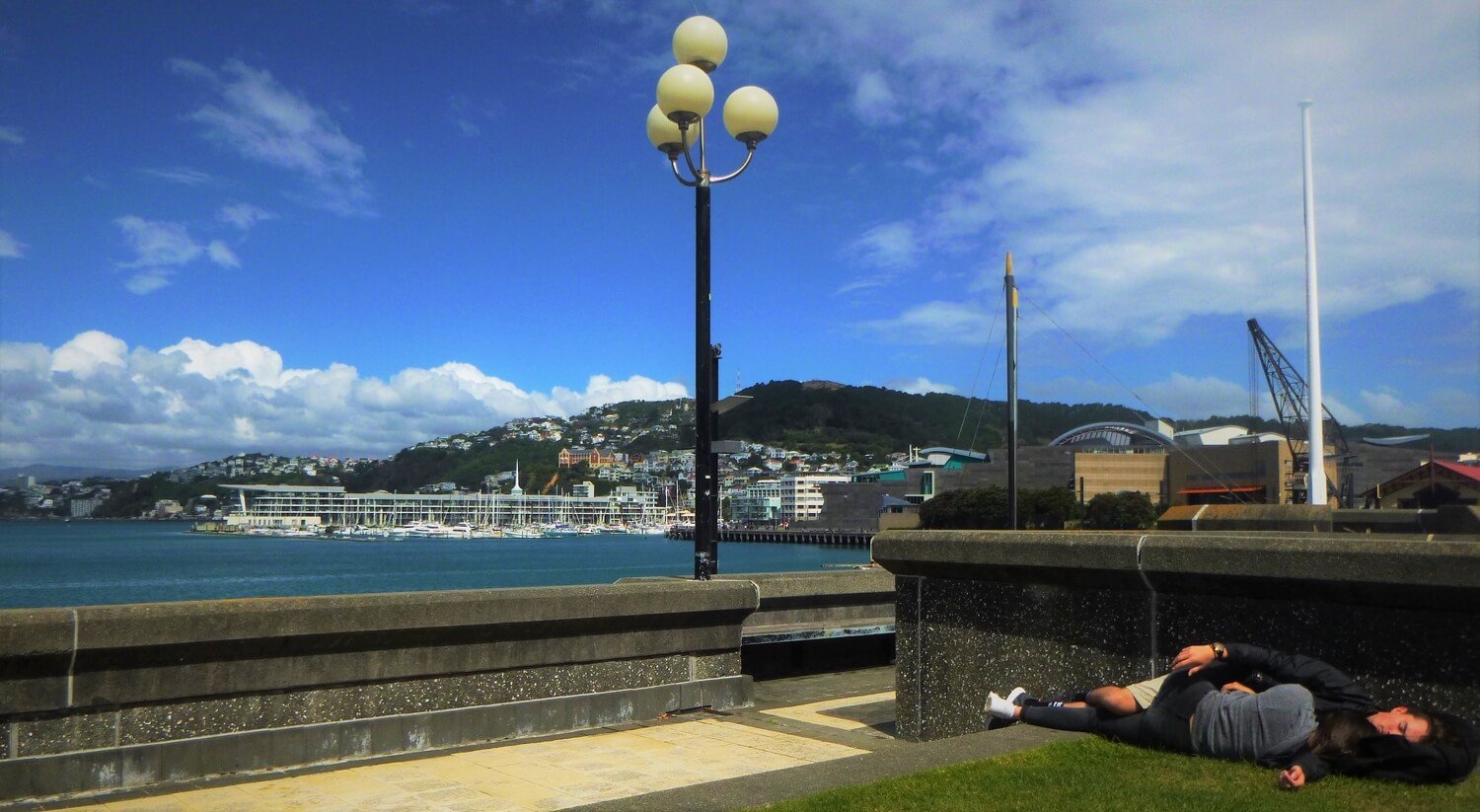 The city is alternative, funky, and has more coffee shops per head than New York! There are some truly epic hikes to be done around the area (try the Pinnacles Loop track where they filmed some of Lord of the Rings). Plenty of accommodation options around Wellington too, from the budget-friendly right up to the ooh-la-la. Also, museum nerd or not, you have to see the Museum of New Zealand Te Papa Tongawera!
Wellington really has a bit of everything. It's a beautiful city and, if you can get past the miserable weather (summer notwithstanding), you might find yourself wanting to stay here forever.
#2 Melbourne, Australia
What is it about great gay cities and good coffee? Melbs (as the locals call it) is another city that thrives on coffee, art, and craft beer. It might get a bit overshadowed by Sydney's showy Madi Gras parade, but the gay travel scene in Melbourne is still epic.
The best things to do in Melbourne are interwoven into the fabric of this progressive city. So, while you can find cheeky speakeasies and gay bars all over Melbourne, you don't have to stick to one area of the city to have a gay ol' time!
You should try and time your trip with the Melbourne Comedy Festival or the Melbourne Fringe Festival. No one does comedy quite like Australians.
And let's face it: if you come here single, the Aussie accent can prove hard to resist. Or so I hear…
#3 Bangkok, Thailand
Have you heard the saying that anything goes in Bangkok? I'd say there's never been a truer aphorism! Bangkok is a very liberal city – and even more so for foreigners.
Alongside incredible street food, golden temples, and floating markets, there is also incredible nightlife. You can find a party that suits your style. There are burlesque clubs (I'm looking at you Maggie Choo's!) and drag shows, as well as parties that go well past dawn.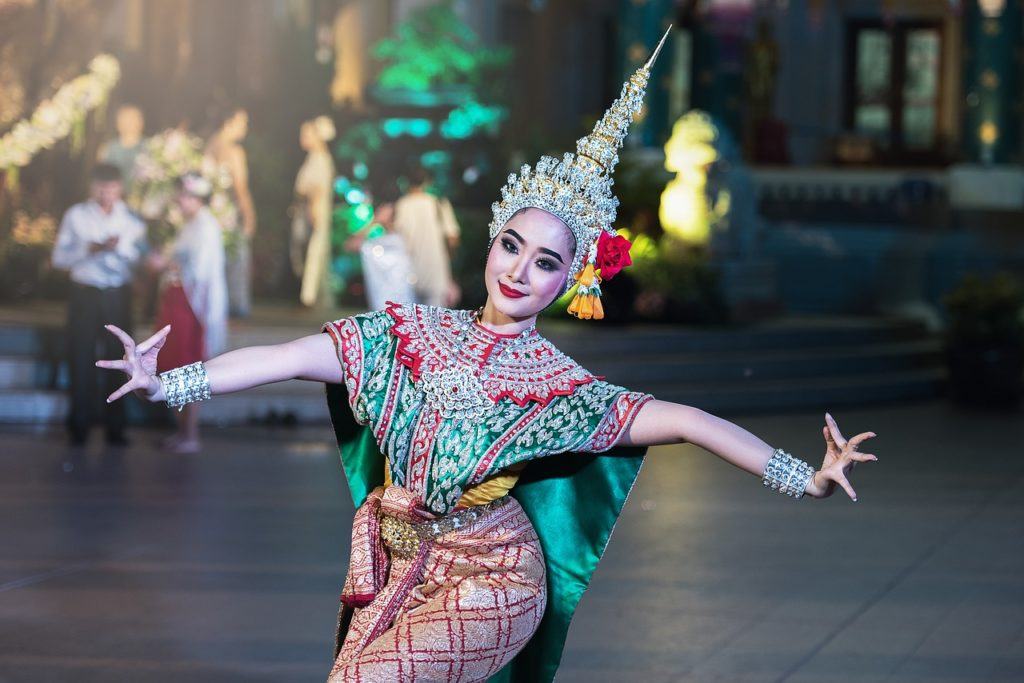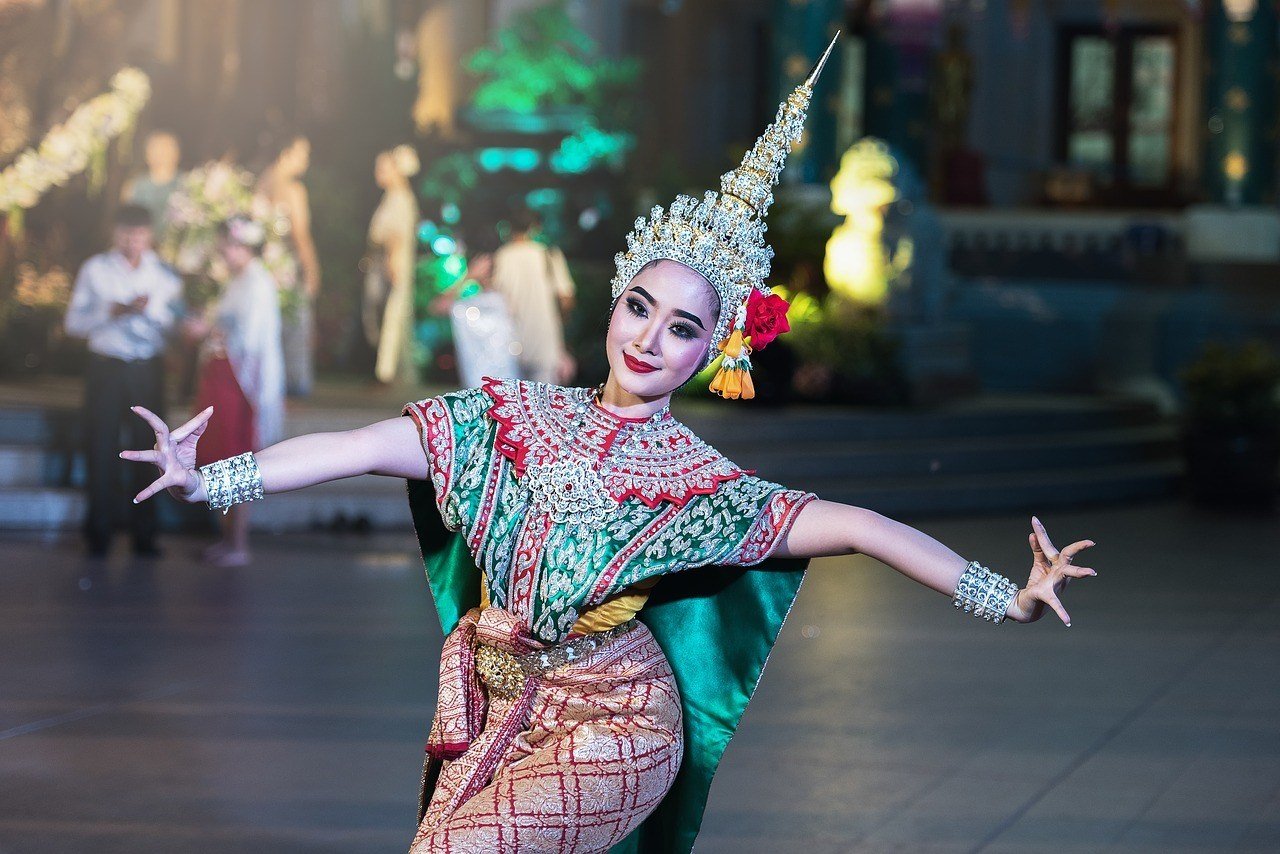 Far from what many still believe, gender has never been binary. Across cultures, and throughout history, there have existed those who don't fit into 'male' or 'female'.
Thailand is known for having a thriving scene full of kathoey, or ladyboys. I think this is partly due to Thailand's broad acceptance of LGBT folks – as well as the low cost of medical and gender reassignment surgery.
Now, I didn't go to Bangkok looking for sex shows, kinda shady dance clubs, or taking drugs with three beautiful ladyboys – and yet, thanks to my terrible sense of direction, that's exactly what happened (sorry mum!).
There is so much intrigue and adventure to be had in Thailand with or without a soiree of Bangkok's red-light district! But, it is quite a safe city in which to experiment in certain pleasures.
There is also the classic backpacker scene, which most definitely means booze, babes, and a total lack of worldy inhibitions. Book a place to stay in Bangkok, find a place to party, and the rest will fall into place.
As a gay traveller, you're spoilt for choice in Bangkok!
#4 Barcelona, Spain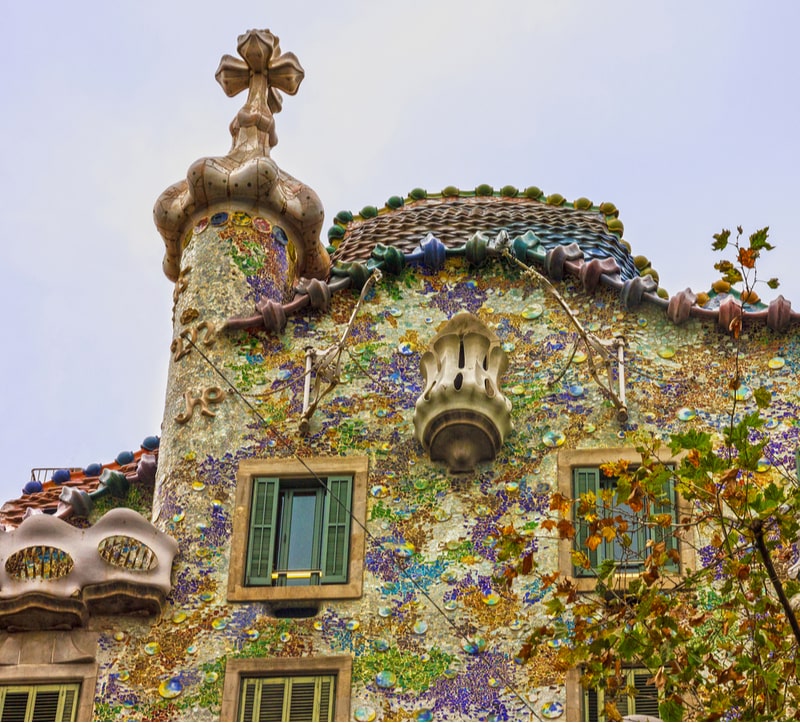 This is where the sexy eye contact with a sexy stranger anecdote came from. The many colourful neighbourhoods of Barcelona are known for brimming with a burning passion, vibrant art, cobblestone streets, fantastic wine… and an epic gay scene!
This city was the birthplace of the Spanish Pride movement and today is home to bars, beaches, and boulevards that are LGBTQ friendly. The balmy weather, the sexy locals, and the tolerance of the city means it is consistently ranked as one of the best gay cities in the world!
How could you say no to tapas, paella, and red wine while sharing a kiss with your partner on a beach?
There are even beaches specifically for LGBT folks.
Also, for the art nerds like me, the streets are literally shaped by Antoni Gaudi. His modernist architecture gives Barcelona its classic building style that has been the backdrop for many romantic proposals.
Barcelona is definitely a more refined place to travel to – but that certainly doesn't mean you won't be in for a good time.
#5 Berlin, Germany
To me, Berlin is the grungier counterpart to Barcelona's sleepy Spanish siesta take on LGBT travel. There's way less sunshine – and a little more hedonism. But sometimes you need a little bit of that in your travels. 😉
I've been to Berlin twice. The first time I spent all day bawling at the Holocaust museum and shaking at the Berlin Wall monument. I was grappling with how such horror affected the psyche of a city.
The second time I went to Berlin, I got my answer. I think that you have to respond to sadness with an overwhelming embrace of life at its 'most'. That's how I explain what happens when the sun sets and the techno takes off.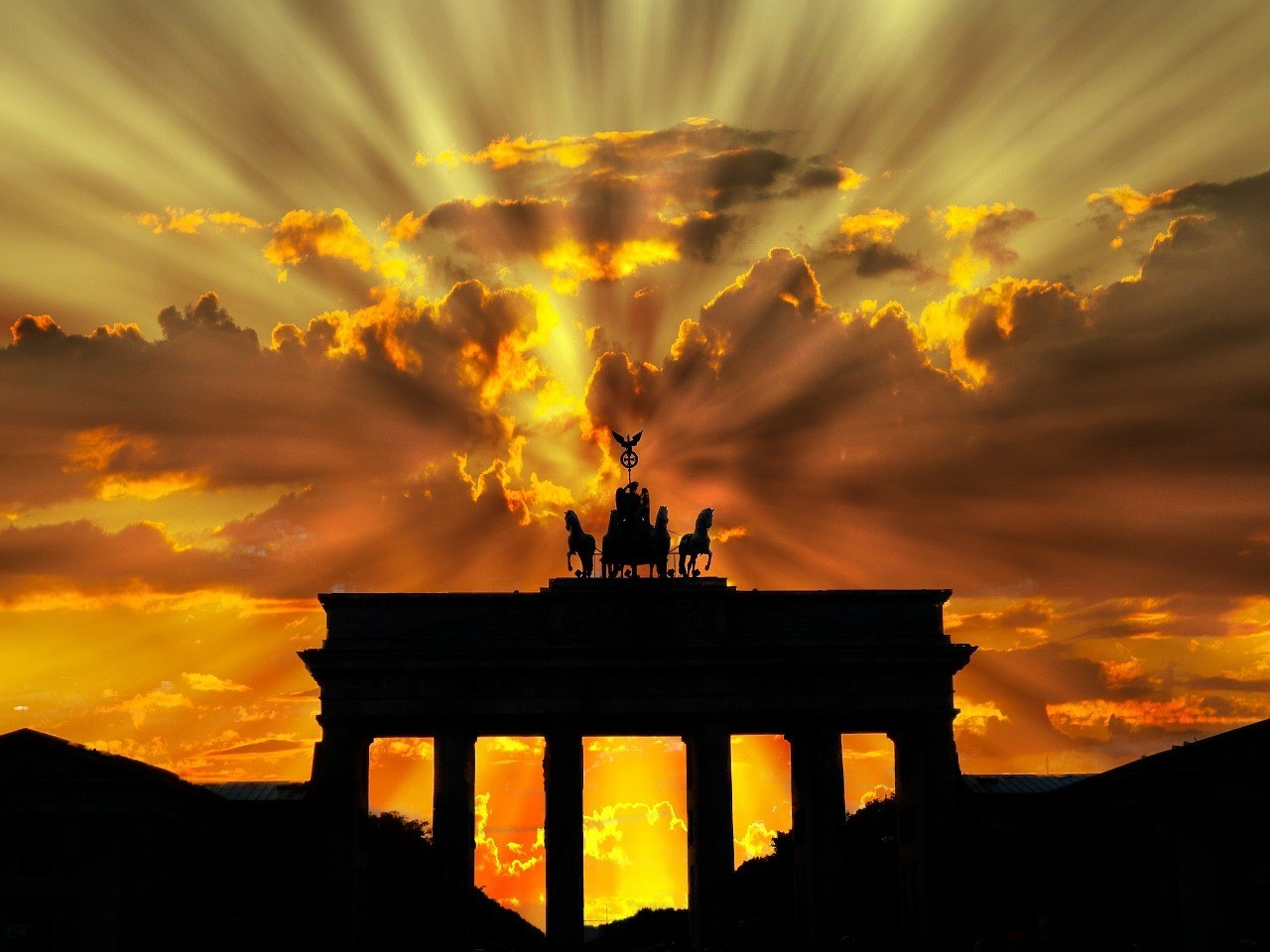 There are clubs and bars galore, as well as cheeky substances on offer to enhance your night. Being gay in Berlin isn't going to be about restraining your sexuality – but maybe it'll be about restraining yourself in other ways (like, how about we limit it to three orgies per night?).
Again, I wasn't exactly looking for sex clubs. And yet, my incessant curiosity and patent disregard for following directions lead me to drinking liquor out of a plastic bag and waiting for my new friend to finish her shift at a very kink-friendly club.
Berlin is a lot to take in; it's a big city filled with diverse areas and a whole lot of history. But it's definitely somewhere you can feel safe as an LGBTQ traveller.
#6 Riga, Latvia
Eastern Europe has a mix of Catholic and Communist values when it comes to gay rights. That is to say: it's not known for being exactly accepting.
Riga – and Latvia at large – has tried to define themselves as the opposite of these values. It has an alluring and classy art nouveau scene with some truly stunning architecture. As a reaction to the values of many of its neighbours, there's also thriving nightlife!
There are a few gay bars, but it's not a huge scene. That being said, Riga is quite open-minded and LGBTQ travellers aren't likely to face open discrimination.
We don't always go travelling to go from bar to bar though! There is so much more to Riga that will make you fall in love with it. The buildings are incredibly ornate and look straight out of a gothic novel – House of Blackheads is insane!
Plus, you can try your hand at learning Latvian. It's not the easiest language to learn on your travels, but damn if it isn't fun to try and pronounce uz redzesanos (goodbye).
#7 Mexico City, Mexico
Viva la Mexico! I would argue that this could very likely be the best gay city in the world. There is a heady mixture of sinful nightclubs, low key dining, and incredible art and history. Mexico City itself is quite liberal – it was the only place in Central America you could get an abortion and was the first Latin American city to legalise gay marriage!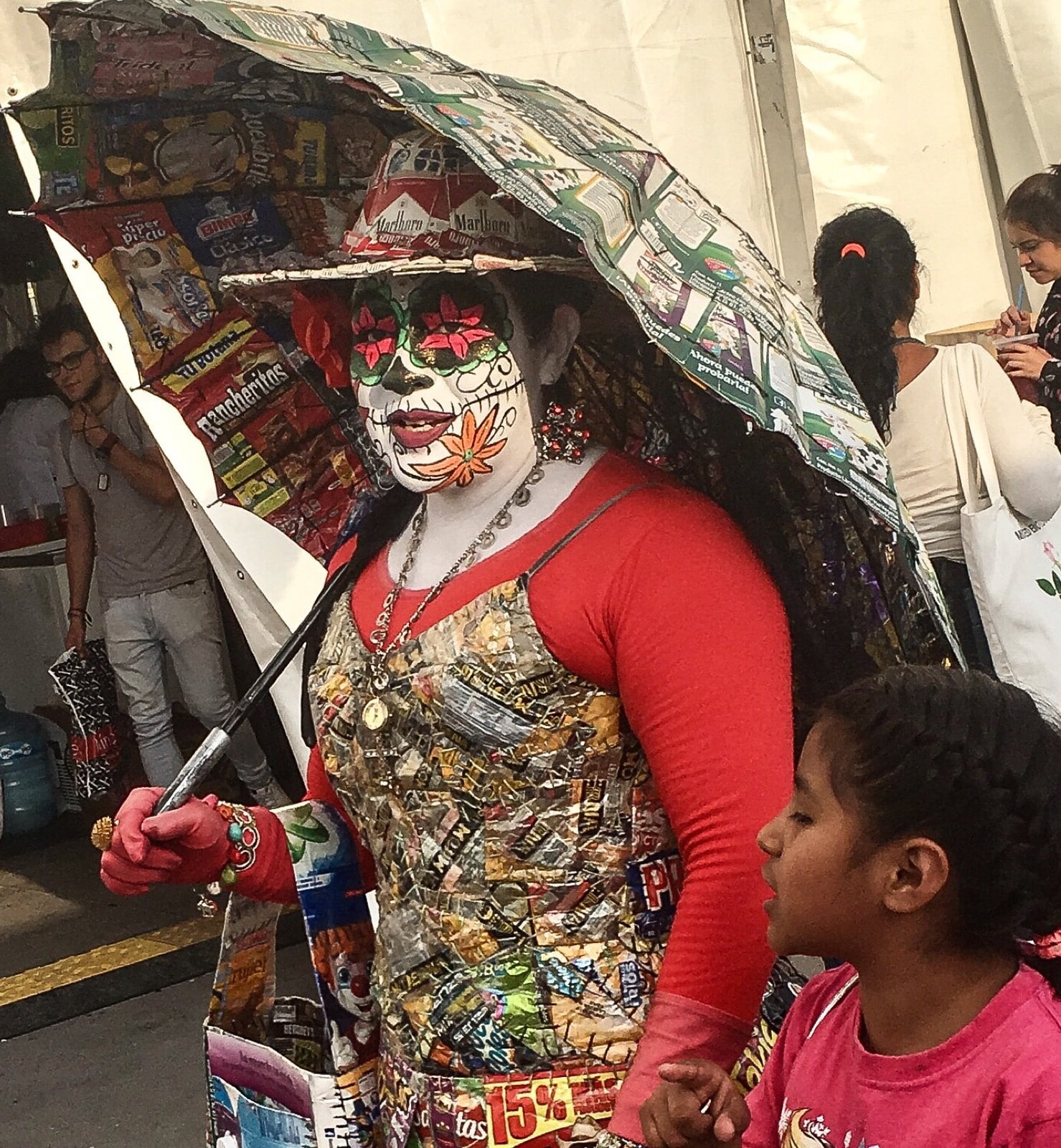 Transgender people have also been able to legally change their pronouns since 2008. Guess that's why it's Mexi-can and not Mexi-can't.
Zona Rosa is the famous gay neighbourhood in Mexico City – and you should definitely visit. Be prepared to PARTY, though! There is also an incredible crafts market here where I found a good deal on amber, but you can find almost anything.
If you are looking for something a bit more chill, I had an amazing time Couchsurfing in Roma. There is still a good gay scene here, but it's a bit more laid back – think more good coffee and fine wine.
Mexico City can be quite confronting. There is extreme wealth and poverty side by side. There is an element of criminality that can't be ignored. However, there is such an energy to the city and the locals are so overwhelmingly welcoming that I think it should be at the top of your gay travel list!
#8 Medellin, Colombia
Medellin has truly transformed from the murder capital of the world to one of the most welcoming cities in Latin America – and the world – for gay travellers. Brimming with colourful neighbourhoods and areas, Medellin offers EPIC food, endless fun, and people so beautiful that if you're not bi… you might just try. 😉
The Pride festival is not to be missed here! It's an epic show of support in true Latina fiesta style. The locals of Medellin are super welcoming – especially to foreigners. While Colombia is still quite a conservative country, gay marriage is legal and so is same-sex couples adoption.
The Flower Festival held in August is not something to be missed. And neither is a street food indulgence – I mean the churros, empanadas, even the perfectly barbequed corn. They are all amazing!
And Colombians – of both genders – really know how to dance. I was left wondering if I was born with two left, unsexy feet!
#9 Cape Town, South Africa
Cape Town is the unofficial gay capital of Africa. Along with torrents of captivating coffee, the best gay cities always seem to have scrumptious wine of the vine – and Cape Town doesn't disappoint.
There is incredibly beautiful scenery around alongside some great hiking to be done around the edges of the city.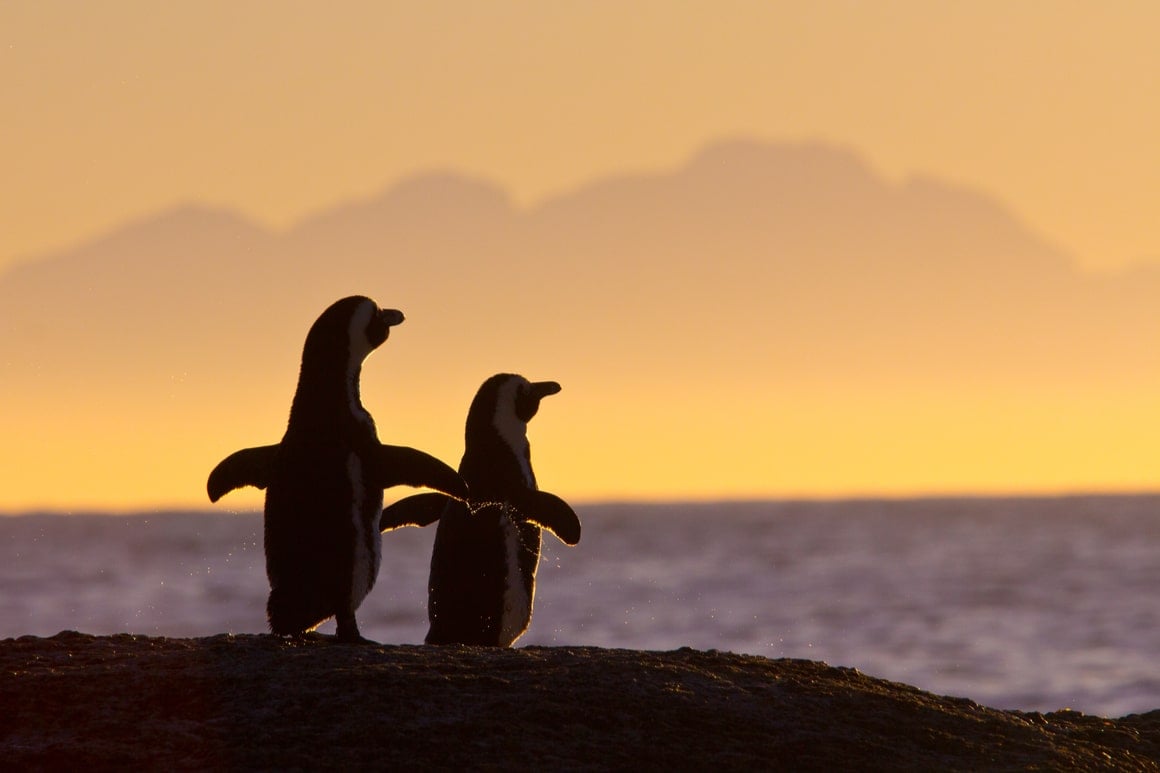 Cape Town is also a great place to learn to surf… or even swim with great white sharks. That could be a romantic surprise for your not-so-confident-in-the-water friend! Be sure to check out the nearby penguin colonies too.
I will say that the lived reality of some gay South Africans does not match their fairly progressive legislation. Even though gay marriage is legal here, there is still resistance to queer folks in parts of the country. However, as an LGBTQ foreigner – especially in the progressive areas of Cape Town – you are unlikely to face discrimination. Many businesses openly display rainbow flags, and there is a concerted effort to promote equality amongst large sectors of the local communities.
#10 Tel Aviv, Israel
Tel Aviv is a paradox within a paradox. The most accepting city of LGBTQ rights within a notoriously divisive country within an even more infamously unaccepting region of the planet.
But, the Tel Aviv Pride is known to be rambunctious and full of life! There are many amazing bars that are LGBTQ+ friendly, and you are likely to feel right at home when partying with Israelis. Because once the bass starts to wobble at an Israeli throwdown, there is only shalom.
There are many gay bars in Tel Aviv that range from low key gardens, to epic nightclubs. It's also a fascinating city full of complex history and holy sites. (Yes, even in Israel's "Sin City" there are holy places!)
So, as a foreigner, you are unlikely to face discrimination in Tel Aviv. In fact, you're probably going to have an amazing time eating hummus and partying all night. But you probably won't be able to escape this feeling that gay spaces in Tel Aviv aren't exactly representative of the country as a whole. But in no way is Tel Aviv either.
---
On Tel Aviv, From Another Interviewee
"The reason it is so full of life is that it has had to resist pressure from within Israel and across the Middle East. Throughout Israel and beyond there is pervasive resistance to 'queer' lifestyles. I love to be out in 'gay Tel Aviv' because it is a break from the constant pressure to conform."
---
Is This the Best Daypack EVER???
LGBTQ Travel Safety – How Cautious Do I Need to Be?
Like I said at the beginning of the article, I'm not going to tell you that you shouldn't go somewhere. I'm not going to tell you how you should or shouldn't travel in these places either. Ultimately though, there are countries in the world where it is more dangerous to be an LGBTQ traveller.
The penal code of some countries explicitly criminalises acts of buggery – with punishments varying from death to prison sentences to fines. On top of that, there are cultural and religious perceptions of 'queerness' that range from acceptance to contempt.
However, I think it's important to recognise that even within countries that are considered safe for LGBT travellers, there are ALWAYS people that won't accept you. Many of us come from families that don't fully accept us. And even within countries where being gay is a literal crime, gay people still exist. Life is murky soup and no matter where you go, you will find that people are people.
---
Perception is Everything
"That reminds me of being in Greece with a girl I was seeing… she got really scared I s'pose for being out together and holding hands at night together because of all the men just standing there on the corners.

I didn't feel like they were looking at us like they wanted to attack us, so I think it depends on the person (as to how comfortable you are)."
---
The most comprehensive article on LGBTQ travel safety I found was this list of the 150 Worst and Safest Countries for LGBTQ travel; the article made the link between many countries which have "anti-gay" legislation and their status as former British colonies. Add that to the dirty laundry list of colonialism – widespread criminalisation of non-hetero activities and the breeding of stigmas that still lingers to this day.
When thinking about the regions of the world and how dangerous it would be to travel gay there, I thought about this question: what would happen if I held the hand of my same-sex partner in public in this area?
If no one would blink an eye – I think this is a pretty accepting area. If there may be some eyebrows raised and judgement passed, but ultimately little risk of violence, then it's amber. If there is a threat of violence or holding hands could be seen as criminal, this is a red area for gay travellers.
There is no easy way to generalise whole countries. As we know, some of us come from green zone countries and yet still face homophobia from our families or communities. Conversely, some places that are likely safe for LGBTQ travellers are not safe for LGBTQ locals.
And within countries that on the whole are unaccepting, there are still some of the best gay cities to be found. Mexico is a good example of this. Even though it is a country that can be quite conservative and overtly violent toward LGBTQ travellers and locals, Mexico City is one of the safest and most enjoyable cities for gay travellers in the Americas!
Also, some countries in South America, for example, might seem like they wouldn't be considered 'safe' countries. I would argue that somewhere like Brazil will add elements of danger to your travels, but they won't necessarily stem from your sexuality.
Gay or straight, walking through a favela in the early hours of the morning will lead to you fighting street dogs at best and at worst… Let's just say there is an element of common sense to all travel.
Tl;dr? Life is murky soup: use common sense.
How to Travel in the 'Red' Areas (some ideas from one queer to another)
And on the topic of common sense…
Sometimes masking is your safest option. As one friend glibly put it to me: "There's no problem travelling gay – you just pretend you're straight." But in all seriousness, if you find yourself in an unsafe area – in any country – sometimes it's best to just play the game.
Travel with someone else anywhere you don't feel safe. There is strength in numbers should something go terribly wrong. But another person can be all the confidence boost you need when travelling somewhere you don't feel super safe in.
Always let your mum (or a friend) know where you're going and when you expect to be back. That way, if you are alone and the worst does come to pass, there are people in the know who can raise the alarm.
Save $$$ • Save the Planet • Save Your Stomach!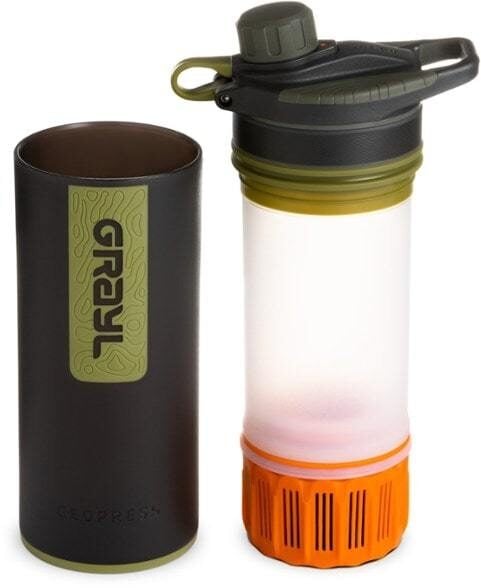 Drink water from ANYWHERE. The Grayl Geopress is the market's leading filtered water bottle protecting your tum from all the waterborne nasties. PLUS, you save money and the environment!
Single-use plastic bottles are a MASSIVE threat to marine life. Be a part of the solution and travel with a filter water bottle.
We've tested the Geopress rigorously from the icy heights of Pakistan to the tropical jungles of Cuba, and the results are in: it WORKS. Buy a Geopress: it's the last water bottle you'll ever buy.
Buy a Geopress!
Read the Review
LGBT Travel Guide – Bonus Tips and Advice!
There are general safety tips that apply to ALL travellers.
Things like not showing off your sexy, shiny new watch and locking your valuables away… It's always worth keeping an eye on the weather before you head out and go on a hike you've never done before… And for veteran backpackers, these things become second nature.
However, I do want to highlight a couple of extra safety tips that are unique to the queer travel community.
Sex, Drugs, and Rock n Roll
Hook up apps are da bomb! They are a tried and tested method to find love and sex on the road. Where else can you find the best bars to go to and also chat with cute-ass strangers? But I'm gonna lightly drizzle on this parade.
If you do use dating apps in countries where there are legal or violent repercussions for being gay, a quick word of warning: the police and other vigilantes have been known to use apps to lure other gay men to icky ends.
Do I think this is fucked up? Absolutely.
Do I get riled up for a twenty-minute rant about why the fight for LGBTQ rights is far from over and then voice memo it to my colleague at 8.30 in the morning? Fucking oath I do. (But he loves it.)
BUUUUT… do I still think that Grindr can be a super fun way to meet people on the road? Hellz yeah! I just felt like this needed to be highlighted as a word of warning in amongst the sex, drugs, and rock n roll.
Now for the good stuff! Whether or not you travel queer, you'll probably encounter drugs on the road (i.e. yay!). If you do drugs, drink plenty of water and look after your mates! There are worse things in the world you could do, but you gotta be safe.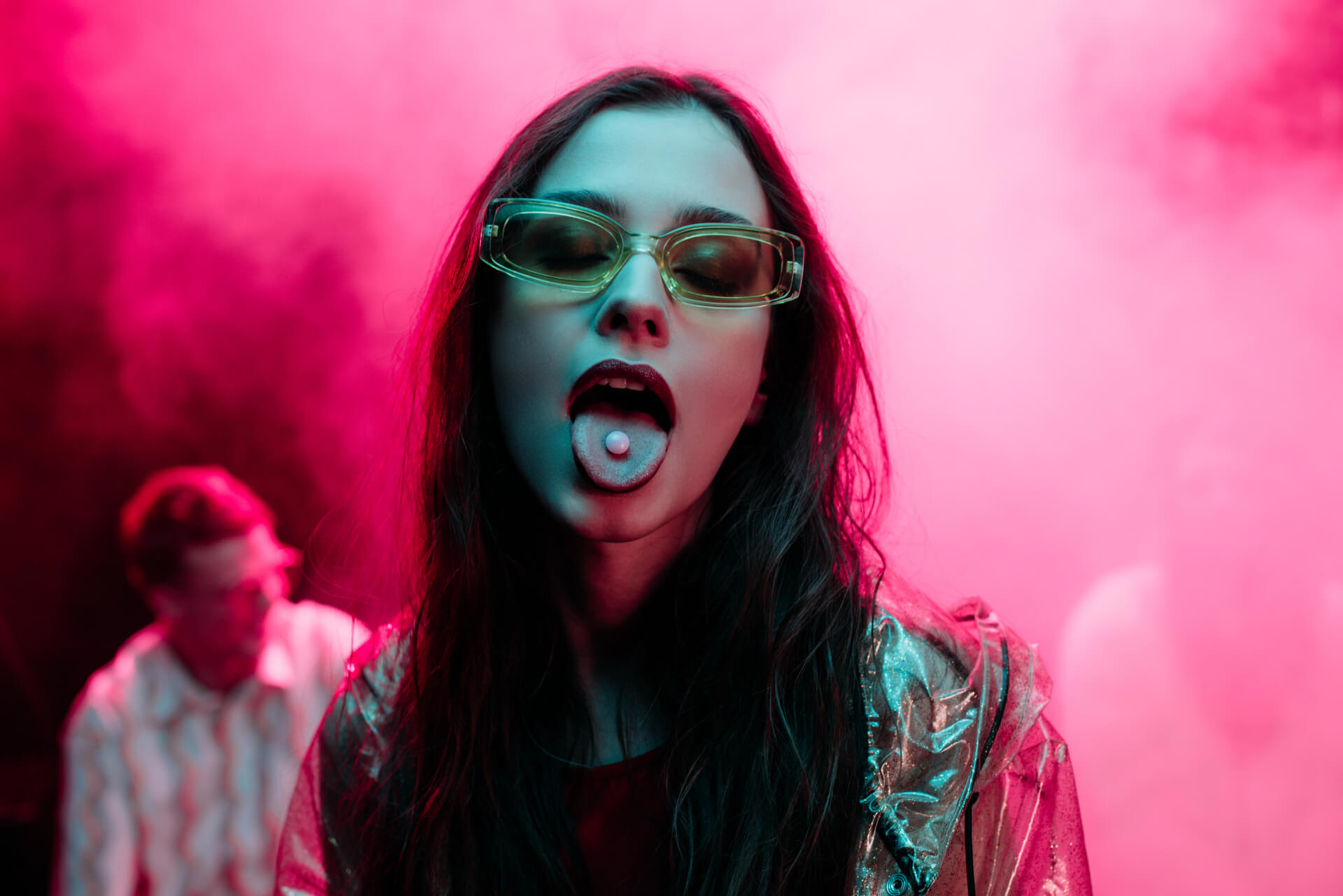 The same goes for casual sex. The backpacker life and hook up culture go together like good wine and gay cities. There's a fair bit of experimenting and the odd romance on the road that makes you believe in love again. Why shouldn't gay travellers indulge in the same sexy smush times?
You just gotta do it safely. Safe sex is good sex. Yes, safe sex includes raspberry flavoured condoms but it also involves some genuine sensitivity, open communication, and the odd moment of vulnerability. Free love is about love as much as it is about sex, so be kind to each other.
Also, sex toys are considered illegal in several countries. This is something worth knowing before your bag gets searched at the airport and suddenly old mate from customs is wielding three of your double-ended dildos! (Was that one a personal anecdote?)
Travel Insurance – The Not So Sexy Essential
When your sense of direction is as shit as mine is, you find yourself in some interesting travel situations. Sometimes it's in the back room of a sex club in Bangkok; sometimes it's assisting a sailor to extract a botfly from his own leg and trying not to vomit in your mouth.
Basically, the best travel can get weird. To cover your butt while you're out adventuring – I'd highly recommend getting some travel insurance.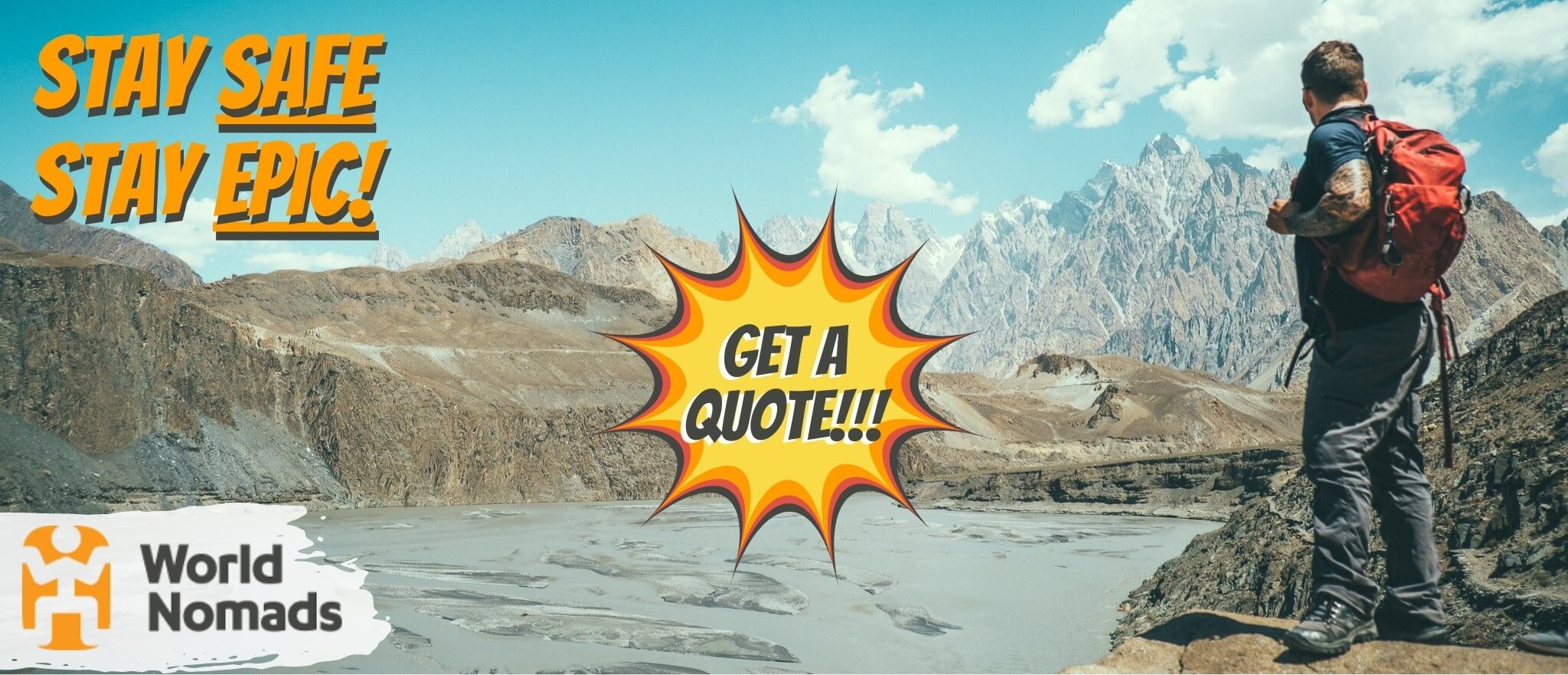 World Nomads' mission is to support and encourage travellers to explore their boundaries. They offer simple & flexible travel insurance, and safety advice to help you travel confidently.
They've been doing it since 2002 – protecting, connecting, and inspiring independent travellers just like you.
Get a quote below or read our in-depth review!
World Nomads provides travel insurance for travelers in over 100 countries. As an affiliate, we receive a fee when you get a quote from World Nomads using this link. We do not represent World Nomads. This is information only and not a recommendation to buy travel insurance.
What to Pack for LGBTQ Travel
Along with the usual essential travel items, there's a few extra items that you don't want to forget! If you're taking PrEP, or hormone medication, make sure you have enough to last through your trip. These are not often readily available throughout the world.
As I mentioned before, sex toys are illegal in many countries. They have been used in some instances as evidence that a gay or transgender person was intending to work as a sex worker in that travel destination.
Do I call bullshit? Yup. This is likely discrimination through and through. But call a spade a spade, know the risks, and hide your sex toys well.
Also if you are travelling as a transgender or gender non-conforming person, getting through airport security – no matter what country – can be an extra challenge. Things like having paperwork from your doctor explaining why you might be travelling with needles, or having a passport photo that looks as close to your appearance as possible can make it a little easier. I'm going to pass the mic to this excellent breakdown of the challenges trans folk face with the TSA.
Top Tips LGBTQ Travellers Wish They Could Tell Their Younger Selves
Hook up apps aren't just for hook ups! The best bars, the most secluded hikes, and even some of the best street food can all be found by having a chat on hook up apps. Also, not to be crass, but you can also find certain substances on there too if you're so inclined. It's not all bang city!
But they are still good for hook ups. Duh! Especially when you are new to a place, one way of meeting people is a cheeky swipe of Tinder or Grindr.
Don't be afraid of the world. "I wish I had been less afraid," is the phrase that came up again and again when talking with other LGBTQ travellers about their first time on the road. The world is not as scary as we make it out to be and you'll always find your tribe.
Travel provides the anonymity to find yourself. Sexuality is a complicated beast and it's hard to listen to yourself and what you truly want over the din of other people. Sometimes you have to become a 'no one' and unwatched by friends and family to give yourself the space to learn more about yourself as a traveller, as a gay person, and as a human on this crazy planet.
GO TRAVELLING SOONER. This is the NUMBER ONE tip for gay travellers. You can always come home (or find a home). But leaving and discovering the world and your place in it rewards you 1000-fold. Go travelling as soon as you can. Whether that means hitchhiking for the first time, or backpacking around Europe, or a road trip up the coast of your home country. Just go travelling sooner.
FAQs of Gay Travellers
The top questions gay travellers always want to know!
Wrapping Up the LGBT Travel Guide
By now I think it's clear that I want everyone to go travelling as soon as you can. You have the space to grow into yourself without the pressures or expectations of home. You get to push yourself into the best version of yourself.
I know it would be a lie to say that I never faced hurdles for being queer. You have to look the beast in the eye and know that some regions of the world still don't accept the LGBTQ community.
However, this should not be a reason for you to stay at home. The greater presence of gay travellers then the more normalised we become, and the less dangerous it is for the LGBTQ travellers that come after us.
Also, there is far too much good coffee and the fresh mango on this side of the Pacific to be sampled for LGBTQ travellers to simply stay at home! You've got continents to hitchhike and the great gay cities to enjoy. Travel bonds are supercharged, and you can't help but come back with friends that you never can quite kick out of your heart (not that you want to!).
We were never given a script to follow. There is no 'normal' life when so many people – even within our own communities – still don't see who we love as normal. In that sense, there is no point trying to fit your fabulous self into an itty bitty box that only has room for a dead-end job and forgetting to take the trash out. There is all the more reason to explore the world as an LGBTQ traveller.
"Everyone seems to have a clear idea of how other people should lead their lives, but none about his or her own."
That is to say, joy is an act of resistance. So pack your bags and prepare to travel gay. You've got a chiselled stranger, a glass of fine wine, and the secluded beaches of somewhere spectacular to enjoy.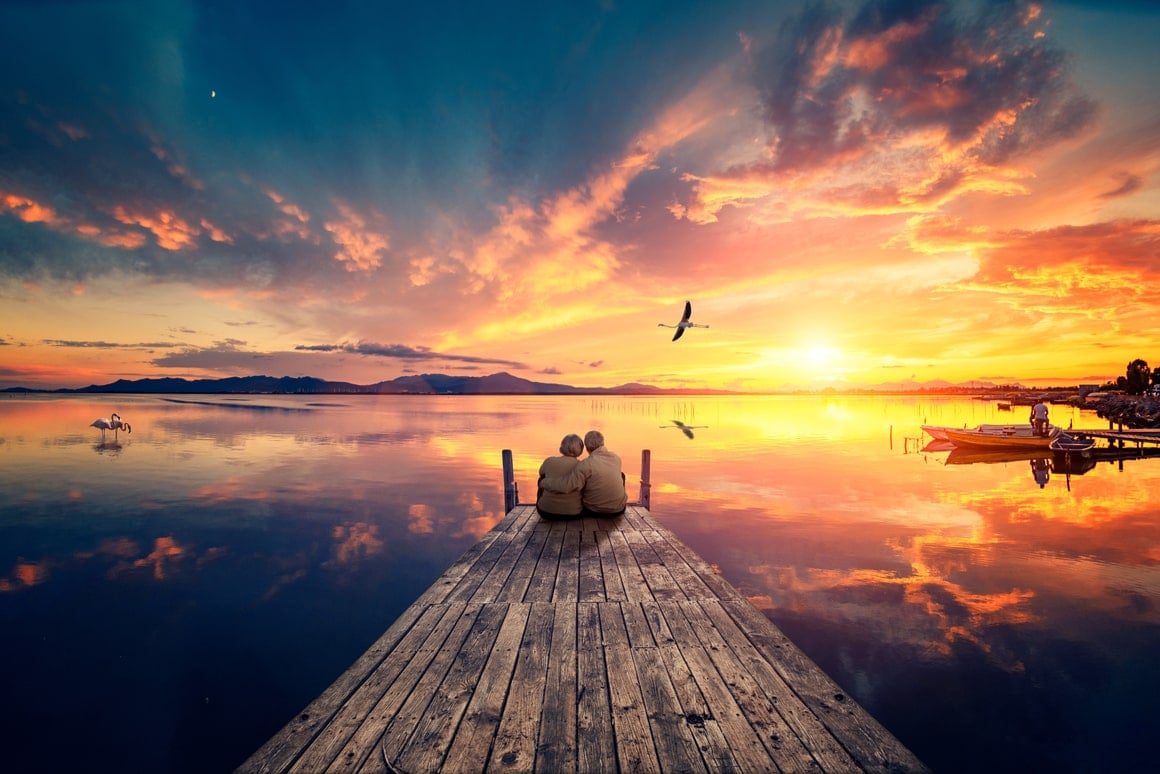 Hey, folks – thank you for making it to the end of the article and I hope you enjoyed it!
Basically, as I touched on at the beginning of the article, I can only write from my experience. If you think that a crucial piece of advice is missing for our queer travelling family – please reach out in the comments. Especially if you are a trans traveller – I'd love to be able to put together some more resources and inspiration for y'all.
---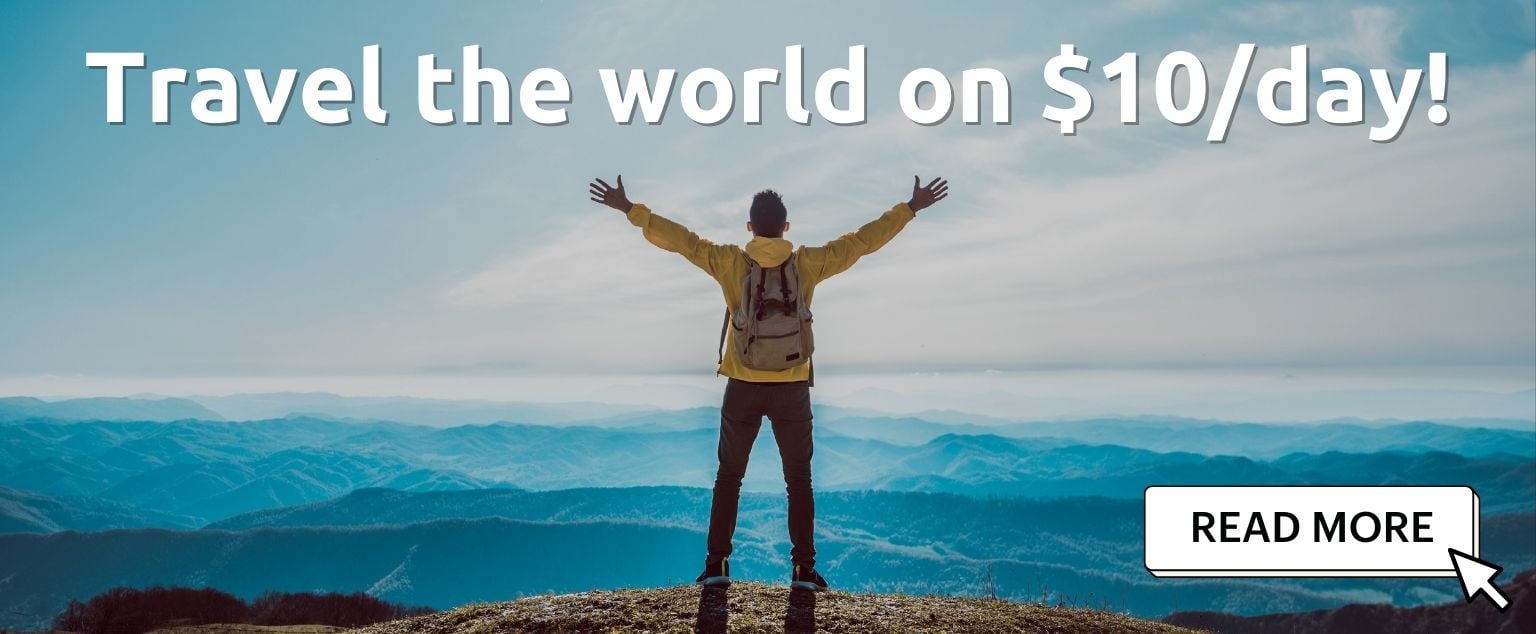 And for transparency's sake, please know that some of the links in our content are affiliate links. That means that if you book your accommodation, buy your gear, or sort your insurance through our link, we earn a small commission (at no extra cost to you). That said, we only link to the gear we trust and never recommend services we don't believe are up to scratch. Again, thank you!