Sprawling, inspiring, chaotic, vibrant, intimidating. These are just a few words I would use to describe Mexico City, commonly known as CDMX, an abbreviation of its Spanish name – Ciudad de Mexico.
While many travelers simply skip over Mexico City in favor of jetting straight to the coast, there are plenty of reasons to spend at least a few days exploring the capital. Backpacking Mexico City is an awesome experience, far more interesting than staying cooped up inside an all-inclusive resort.
The massive capital of Mexico offers so much to do and see that you could spend a lifetime there and not hit it all. I've already visited Mexico City five times now and still have a long to-do list that leaves me wanting more.
You can spend your days in Mexico City exploring the city's countless historical and cultural attractions. There are plenty of museums, parks, markets, and even a castle on a hill.
When the sun goes down, it's time to dive into the city's epic culinary and nightlife scenes. The next thing you know, night turns into day and it's time to do it all over again.
There are many things that may surprise you about Mexico City. Did you know that it's actually the 2nd biggest city in all of the Americas, behind only São Paulo? Or that it has more museums than any other city in the world? Or that it was once the Aztec capital of Tenochtitlan, which was an island built on a lake? This city continues to amaze me.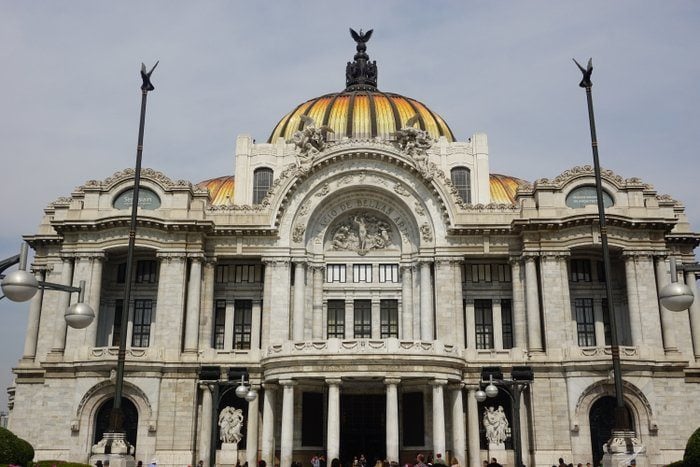 Make the most of your trip with this comprehensive Mexico City travel guide. We've covered all the bases, including money-saving tips, the best hostels to stay in Mexico City, and a killer 3-day itinerary that will show you the best the city has to offer. Ready to rock? Vamos, amigos!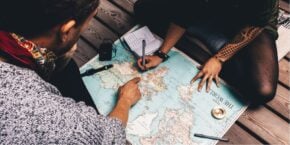 Heading Off-Grid? • Download This Guide as a PDF!
Sign up to The Broke Backpacker's EXCLUSIVE VIP AREA below and download our top backpacking guides as PDFs – go offline with peace of mind!
If you're backpacking through Mexico, the chances of ending up in Mexico city are pretty high. Luckily, for a modern capital city, Mexico City is a very affordable place to travel. You can find cheap hostels, public transportation costs next to nothing, and you can stuff your face with the best tacos you've ever had for pennies on the dollar.
If you're backpacking Mexico City on a budget, you can definitely get by on $30-40 a day. With this daily budget, you'll be staying in a dorm, relying on public transport, eating street food, and taking advantage of the many free activities in the city.
With a slightly higher budget of around $50-60 a day, it's possible to book a private double room, catch a few Ubers, hit a museum or two, and sit down to a pretty nice dinner with drinks. Mexico City really is a fantastic budget traveller destination.
Average Costs of a Trip to Mexico City
Here's a breakdown of a daily Mexico City budget so you can see how far your money goes:
Dorm bed in a hostel: $10-15
Small basic room for two: $20-30
Airbnb in a private apartment: $40-50
Single ride on the metro: $0.25
Uber from the airport: $7-8
Museum of Anthropology: $3.75
Street food snack (tacos): $1
Local restaurant for lunch: $4-5
Local beer in a bar: $1.50-2
Tequila or mezcal cocktail: $4-5
Mexico City Budget Backpacking Tips
As you can see, Mexico City is already a great value for backpackers. That being said, there are still some ways you can stretch your peso even further there. Here are a few tips for backpacking Mexico City on a budget:
Use public transport: A single ride on the metro only costs $0.25 and it will get you just about anywhere you want to go in the city. Just avoid the metro during peak hours, as it's insanely crowded.
Take advantage of free activities: There are plenty of free things to see and do in Mexico City. You can visit the National Palace, stroll through the parks, check out the street art, and a lot more without spending anything.
Eat where the locals are: This really applies everywhere, but it's especially true in CDMX. Local joints that have a crowd are probably delicious and cheap, so pull up a chair and dig right in.
DIY tours: You can spend a lot of money by joining tours to places like Teotihuacan or Xochimilco. You can also easily figure out how to get there yourself and save a lot of money for going out in the city.
Drink Mexican: Stick with domestic beers and tequila/mezcal drinks when you go out. These are way cheaper than buying imported beers or cocktails with whiskey or vodka.
Get Connected: Pick up a Holafly eSIM for Mexico before you travel so as soon as you land you will be able to book an UBER or use your maps.
Why You Should Travel to Mexico City with a Water Bottle
Plastic washes up on even the most pristine beaches… so do your part and keep the Big Blue beautiful
You aren't going to save the world overnight, but you might as well be part of the solution and not the problem. When you travel to some of the world's most remote places, you come to realise the full extent of the plastic problem. And I hope you become more inspired to continue being a responsible traveller.
Plus, now you won't be buying overpriced bottles of water from the supermarkets either! Travel with a filtered water bottle instead and never waste a cent nor a turtle's life again.
Save $$$ • Save the Planet • Save Your Stomach!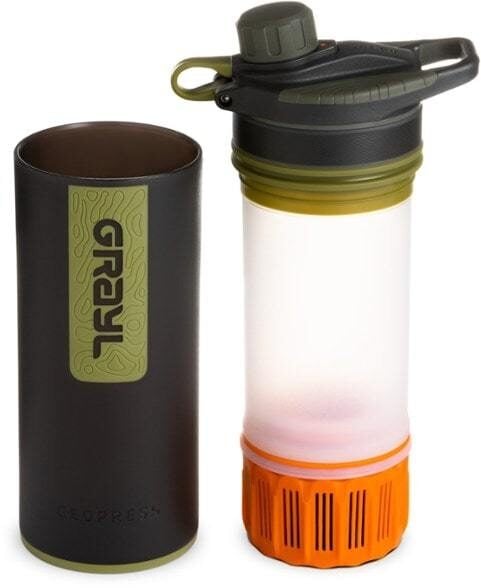 Drink water from ANYWHERE. The Grayl Geopress is the market's leading filtered water bottle protecting your tum from all the waterborne nasties. PLUS, you save money and the environment!
Single-use plastic bottles are a MASSIVE threat to marine life. Be a part of the solution and travel with a filter water bottle.
We've tested the Geopress rigorously from the icy heights of Pakistan to the tropical jungles of Cuba, and the results are in: it WORKS. Buy a Geopress: it's the last water bottle you'll ever buy.
Buy a Geopress!
Read the Review
IN A RUSH? THIS IS OUR FAVORITE HOSTEL IN MEXICO CITY!
Mexico City is absolutely massive, so deciding which area to stay in Mexico City is a very critical aspect of planning your trip. Most backpackers choose to stay in the historic center known as the Zocalo or in the trendy neighborhoods of La Roma or Condesa.
If you want to be within walking distance to museums, go with the former. Those looking for better options for dining and nightlife will want to stick with the latter.
Having visited the city several times, I cast my vote for the Roma/Condesa area. When we stayed in a hostel right downtown, there were approximately zero options for getting something to eat and drink when we checked in at 10 PM. At this hour, there are tons of solid choices for going out in Roma/Condesa any night of the week. I'll take that over being walking distance to a cathedral any day.
If you're worried about good accommodation, don't be – there are numerous epic hostels in Mexico City! To save you time, I've gone ahead and narrowed it down to the top three hostels below: best overall, best for solo travelers, and best party hostel.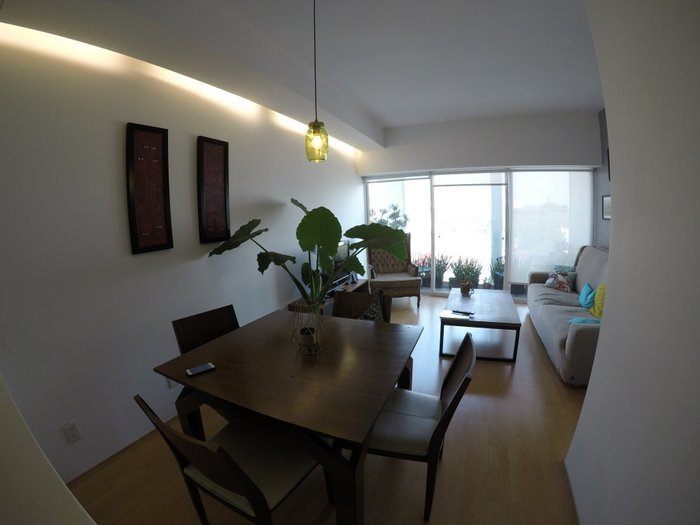 Best Overall Hostel in Mexico City – Hostel Home
There are plenty of great hostels in Mexico City, but our pick for best overall has to go to Hostel Home. First of all, you know what they say – location, location, location! This hostel is in the heart of La Roma, which is definitely one of the best areas to stay in CDMX.
You're close to all the action here, but you can still get a good night's sleep thanks to their noise rules. Add in a free breakfast and a nice living room to hang out in, and you've got yourself an excellent hostel to call home.
Best Hostels for Solo Travellers in Mexico City – Suites DF Hostel
If you're flying solo in Mexico and looking to meet other travellers, Suites DF Hostel is the place to be. You'll have plenty of chances to mingle here, whether it's hanging out on the terrace or joining one of their epic tours like a night of lucha libre.
When you and your new friend are ready to explore the historic centre of the city, you're just a stone's throw away.
So you've come to Mexico City to party, have you? That's a great call, as this is a damn good city to go out in. By staying at the Hotel Amigo Suites Downtown, you'll be able to kick start a big night out at their awesome rooftop terrace bar.
After said big night, you'll be happy to hear that they have a free buffet breakfast so you don't have to show your face in public first thing in the morning. They're also located just a few blocks from the main square, so you're in a good spot for getting out to see the sights.
Enjoy the heart of Mexico City in this stylish, new apartment located in Cuauhtemoc. It's our top pick for where to stay in Mexico City if you're traveling with a family or group.
There are two bedrooms and two bathrooms as well as a terrace with nice views of the quiet neighborhood.
There's a lot going on in Mexico City, so much that you'll have to visit the city several times to even put a dent in the list of things to do there. To make it a little easier for you to plan your backpacking trip, I've narrowed it down to a list of the top 10 things to do in Mexico City:
1. Explore the Zocalo
Your exploration of CDMX should begin in the area known as the Zocalo. This is the city's historic centre and is home to several historical and cultural sights. Here you'll find the National Palace, Metropolitan Cathedral, Templo Mayor ruins, and lots more.
It's easy enough to get around the Zocalo on your own, but you can enhance your experience by joining one of the daily free walking tours. They depart every day at 10AM and visit several of the most important sights in the city. These tours are a great way to learn about the city from a local guide and make some friends in the process.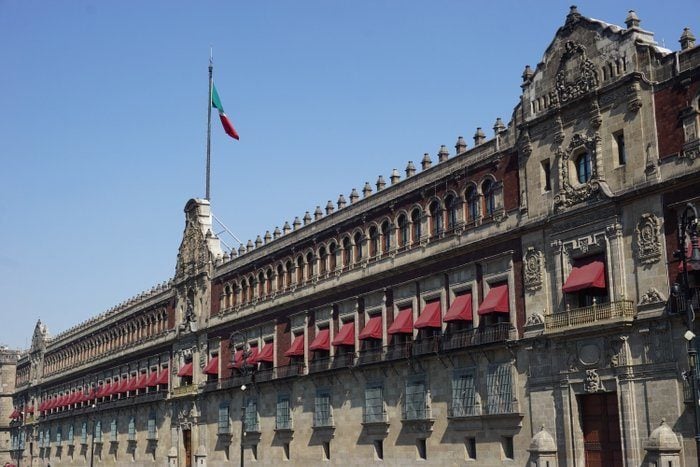 2. Go museum hopping
As I mentioned earlier, Mexico City has more museums than any other city in the world. You could spend weeks here and not see them all, so I'll list a few highlights – the Anthropology Museum, Frida Kahlo House, and Palace of Fine Arts are all must-sees when backpacking Mexico City.
3. A day in Chapultepec Park
What Central Park is to NYC, Chapultepec Park is to CDMX. This massive green space serves as the city's lungs and is a very popular place for locals to gather. It's actually one of the largest and most visited urban parks in the world. There's plenty to do here, meaning you can easily spend an entire day checking it out.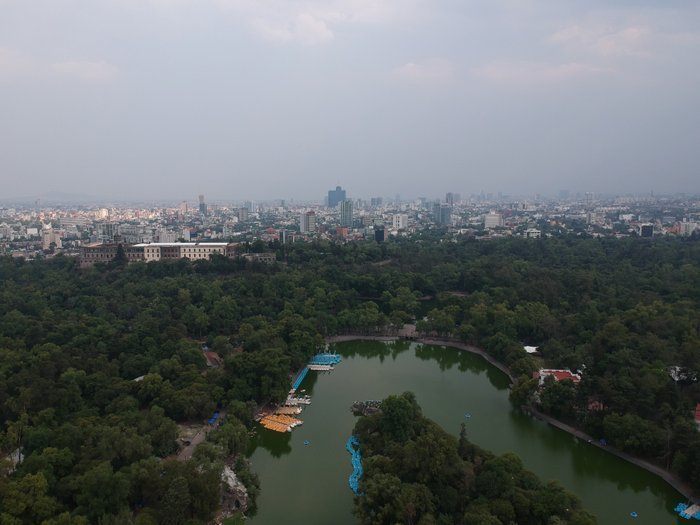 In the park, you'll find lakes, gardens, picnic areas, a theme park, and even a castle. The Chapultepec Castle is actually the only true castle in North America, having served as the residence of the Emperor Maximilian I. It's now home to the National Museum of History, one of the top places to visit in the city.
4. Dig in to Mexican Cuisine
I'll give you one good piece of advice about your upcoming trip to Mexico City – don't come here when you're on a diet! Eating your way across the city is definitely one of the best things you can do in Mexico City.
From al pastor tacos on the street, to trendy markets with fusion cuisine, to fine-dining restaurants, there's something good to eat around every corner in Mexico City.
5. See the high-flying luchadores
If you ask me, there's nothing more fun in Mexico City than a night of high-flying lucha libre wrestling. The masked luchadores step into the ring to do battle every Tuesday, Friday, and Sunday at Arena Mexico.
Buy your favorite mask from a street vendor, order up a giant beer, and enjoy the show. You can read all about it and plan your visit in our guide to seeing lucha libre in Mexico City.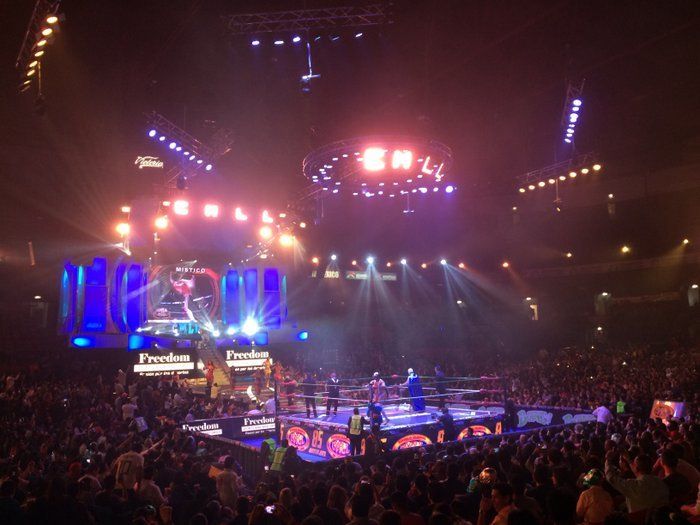 6. Take a day trip to Teotihuacan
Just 40 km northeast of the city, you'll find Teotihuacan. Way back in the day, this was the largest city in the pre-Columbian Americas. It's estimated that over 125,000 people lived here at its peak.
The ruins are now the most visited archaeological sight in Mexico, easily accessible from the capital.
7. Enjoy the Ciclovia
Every Sunday, many major roads in Mexico City are closed from 8AM-2PM for the weekly Ciclovia event. Where cars, buses, and taxis usually sit in never-ending traffic during the week, pedestrians, joggers, cyclists, and skaters all come out and take over the streets.
Along Paseo de la Reforma, there are also several tents set up with free fitness classes going on. It's a lot of fun and something you should definitely check out if you're backpacking Mexico City on a Sunday.
Just be aware that the bike rental system is a little confusing. I recommend sorting that out in advance if you really want to ride.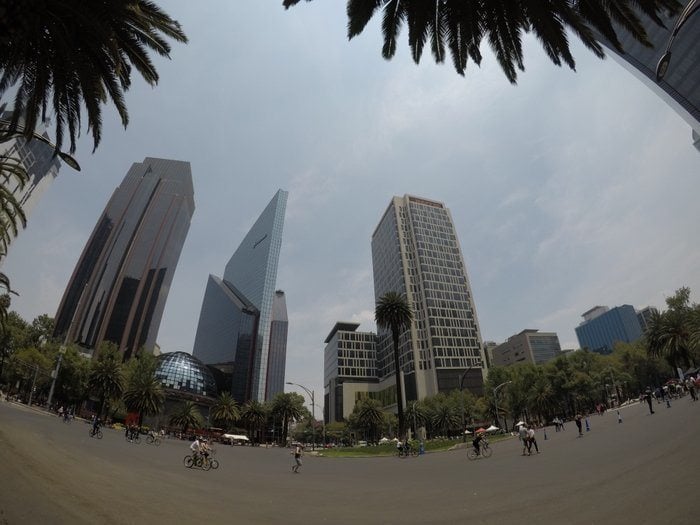 8. Go out in La Roma and Condesa
Even if you don't stay in this area, you'll want to dedicate at least one night to going out in La Roma/Condesa. These trendy neighborhoods are full of amazing markets, restaurants, breweries, bars, and clubs.
Some of my personal favorites are sushi burritos at Mercado Roma, mouth-watering ceviche at Paramo, and mezcal cocktails at El Palenquito.
9. Admire Mexican art, past and present
Art aficionados will love visiting Mexico City. There are several excellent art museums here, highlighted by the Frida Kahlo House. It was here that the famous artist was born and died, and it's a great tribute to her and her work. You can also see plenty of her former husband Diego Rivera's art, including the murals inside the National Palace.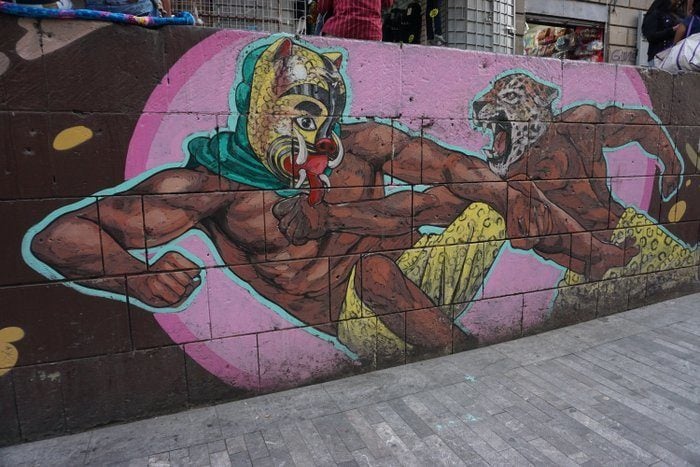 In addition to seeing all of the works of Mexico's most legendary artists, you'll want to check out the burgeoning street art scene here as well. You can simply wander around with your camera in search of it, or sign up for a tour to learn more.
10. Take a river cruise in Xochimolco
About an hour drive south of the city, you'll find Xochimolco. This working-class neighborhood is famed for its system of canals, which are the final remnants of an extensive system built by the Aztecs. What was once used as a major transport hub is now a popular tourist attraction, as colourful boats cruise through the canals.
It's a very festive atmosphere, especially on the weekends and holidays when tons of locals flock there. You'll want to come with a group or just join one at the dock, as you're charged per hour and not per person. Along the way, you can buy drinks, snacks, and even hire mariachi bands to serenade you.
Is This the Best Daypack EVER???
Now that you've gotten a little taste of what to expect when backpacking Mexico City, it's time to plan out an awesome 3-day itinerary for your visit.
This itinerary assumes you're visiting from a Friday-Sunday in order to make a few events possible. If your trip falls on different days, never fear as there are plenty of alternatives.
Day One in Mexico City: Exploring the Zocalo
Your first day in Mexico City should definitely be dedicated to exploring the historic centre. Commonly known as the Zocalo, this area is home to some of the most important sights in the city.
In just a few block radius, you'll find the main plaza, the National Palace, Metropolitan Cathedral, and Templo Mayor ruins.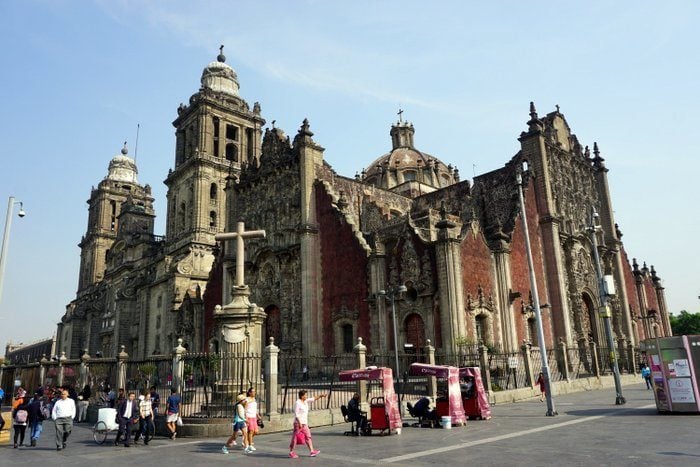 If you'd like to learn a bit about the city and its history, I highly recommend joining the free walking tour at 10AM. It's always nice hearing about a city from passionate locals, and that's exactly what you'll get on these tours. They only last a few hours, so you'll have plenty of day left to dive a little deeper.
While you're down here, be sure to head into the National Palace to see the famous Diego Rivera murals on display. It's free to enter, but the palace is often closed for official functions. I should know – I've tried three times unsuccessfully to visit. Hopefully, the 4th time is actually the charm for me.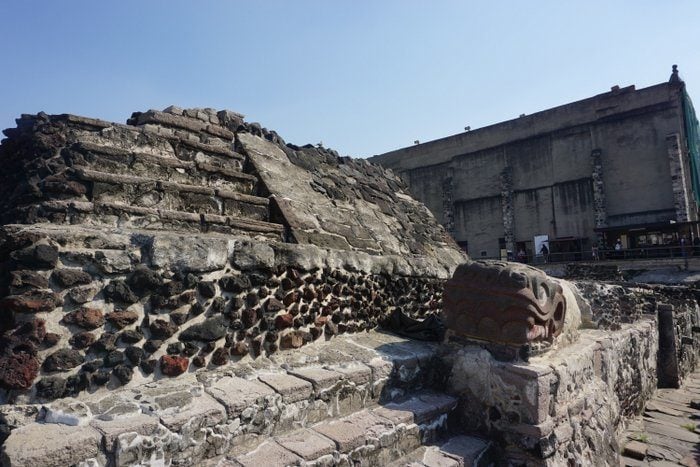 Another place that's well worth dedicating a few hours to is Templo Mayor (the Greater Temple). Before this area was Mexico City, it was known as Tenochtitlan, the ancient capital of the Aztecs. It was right here at the main temple that the Aztecs saw what eventually became the symbol of Mexico – an eagle perched atop a cactus with a snake in its mouth.
The temple was destroyed by the Spanish conquistadors, and it wasn't until 1978 that electrical workers digging in the area rediscovered it on accident. Excavation efforts soon began, and the ruins of the temple were eventually opened as a museum. It's a pretty amazing sight to behold and definitely something you should check out.
After that big day, it's time for a drink! Right across the street from Templo Mayor, there's a bookstore with a restaurant and a cafe upstairs. It's called El Mayor, and it's a great place to grab a drink and enjoy the views.
I recommend trying a michelada, which is a glass of beer with lime juice and salt. They've got a decent food menu here as well, or you can just wait and stuff your face with cheap tacos on the street.
Friday night in CDMX means it's fight night at Arena Mexico. Head there to catch an evening of fast-paced lucha libre wrestling, which is one of the more uniquely Mexican things you can experience in the city. There are tours available if you prefer going with a group, but it's super easy to do yourself.
You can even score ringside tickets for about $20! Giant beers go for about $3 and there are tons of snacks available as well. Even if you're not a wrestling fan, a night of lucha libre is a must when backpacking Mexico City.
The next day is a long one, so proceed with caution if you decide to go out after the matches. I'd recommend grabbing a drink or two at one of the countless bars in the Roma/Condesa area.
If you've never had it before, be sure to try some mezcal, which like tequila is made from the agave plant but has a smokier flavor. Of course, you can also choose to party all night and watch the sun come up. You just might struggle a bit to get going on day two if that's the route you choose.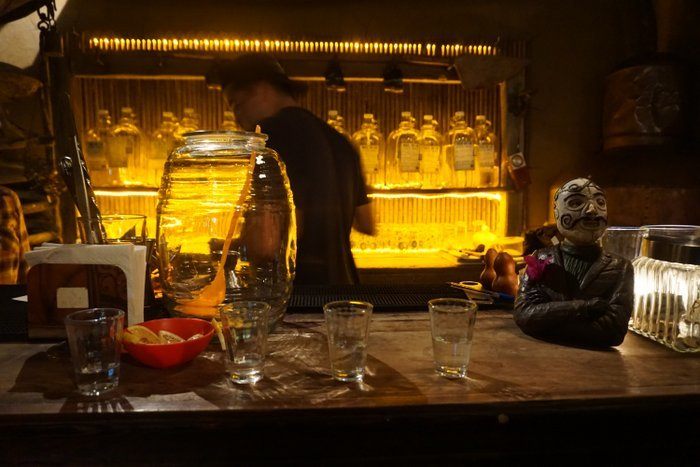 Day Two in Mexico City: Choose your own adventure
I'm all about giving people options, and you've got plenty of them when backpacking Mexico City. With just three days in the city, you'll have to make some choices and save a few things for next time. Here are some of your best bets for how to spend day two in Mexico City:
Option 1: Teotihuacan
If you're into history and archaeology, you'll probably want to get up early and head out to the ruins at Teotihuacan. It takes about an hour and a half by bus to reach the site, and it's best to get there as early as possible to avoid the often intense mid-day sun.
Climb atop the pyramids and take in the views of this former Aztec city before sitting down to lunch inside a cave. Alternatively, you can travel a bit more comfortably and quickly by shelling out the money for a tour.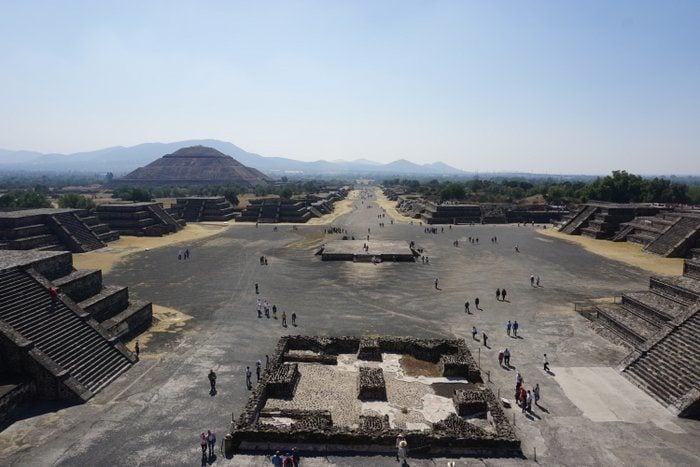 Option 2: Xochimilco
If you'd rather just let loose and have a good time, then you may want to consider heading down south to Xochimilco. This network of canals is full of colourful boats that take you on a tour around the area. Locals flock here on the weekends to eat, drink, and be merry, and it's an absolute blast joining in the party.
My advice would be to round up a few people from the hostel, split an Uber, and hire a boat yourself. Just know that the price for the boat should be per hour, not per person, and that it should be negotiated in advance.
You can load up on snacks and beers from the many shops in the area or just buy them from the floating vendors. Seriously, you can get tacos, margaritas, and even hire mariachi bands out in the canals. How awesome is that?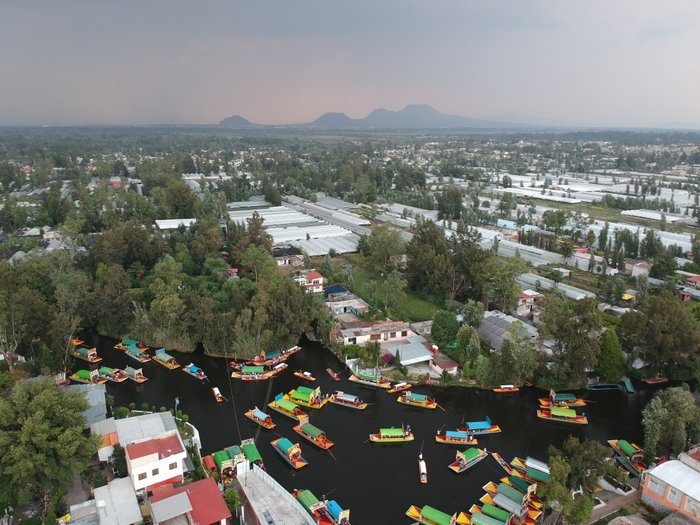 Option 3: Art museums
Art lovers might choose to visit the Frida Kahlo House and the Palace of Fine Arts instead. The former is located in the bohemian neighborhood of Coyoacan and is one of the most popular attractions in the city.
I have sadly yet to visit the museum, but I've heard that it's best to buy tickets online in advance to save a bit of time in line.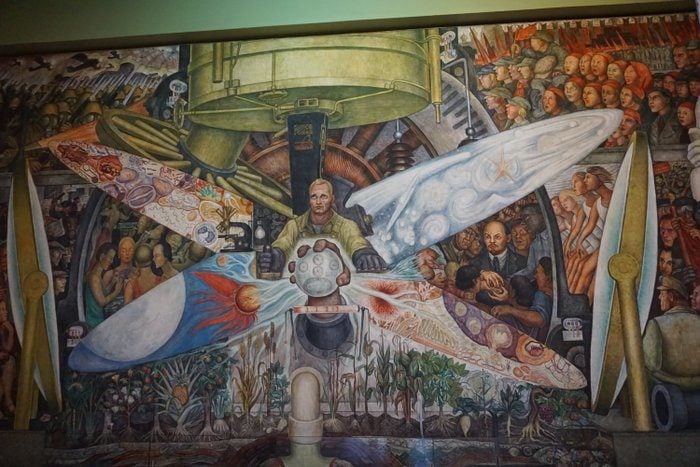 The Palace of Fine Arts is located right downtown and is easily visited in an hour or so. Here you'll find one of the most famous murals from Diego Rivera, called Man at the Crossroads. Be sure to look up the history behind this mural, as it has a super interesting story.
All of those options are great, so take your pick. You'll just have to save the others for your next visit!
You'll probably want to chill at the hostel for a while after that big day. Once you're ready to go out, I suggest heading to the Museum of Tequila and Mezcal. Here you'll learn about Mexico's most famous beverages and get to sample them as well.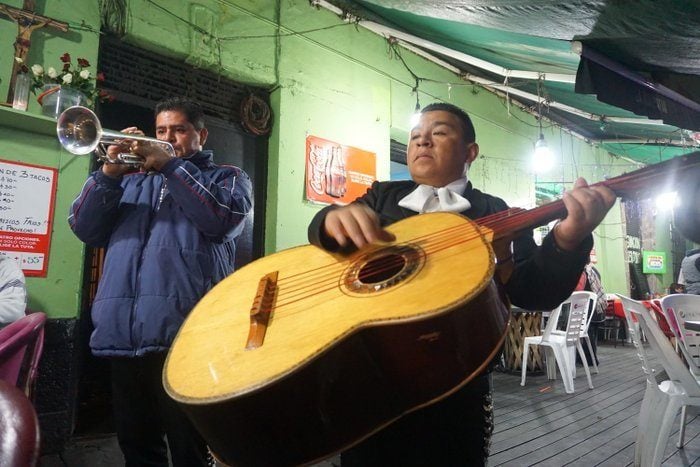 You may hear the sounds of mariachi music from the roof of the museum. It's coming from Plaza Garibaldi next door, and that's exactly where you should head once you've finished your drink.
Roaming mariachi bands walk around the plaza all night, serenading those who cough up the dinero to hire them. Grab a table at one of the restaurants, order up some food, and enjoy the sounds of traditional Mexican music.
If you've still got some gas left in the tank, Saturday nights are huge in CDMX. Whether you're looking for a casual cocktail bar, a craft brewery, some rocking live music, or a wild night tearing up the dance floor in a club, you can find it in Mexico City.
Day Three in Mexico City: Chapultepec Park and Ciclovia
If you're visiting Mexico City on the weekend, you'll be able to start day three in Mexico City with the weekly Ciclovia event. Head to Paseo de la Reforma to enjoy a few hours free of gridlocked traffic, as this major road is closed to motor vehicles from 8AM to 2PM.
Along the way you can see some important landmarks, such as the Angel of Independence.
Eventually the road runs into Chapultepec Park, which is a great place to visit on a Sunday afternoon. Local families flock here to enjoy a picnic, rent paddle boats on the lake, or hit the rides in the theme park. It's the biggest green space in the city and a beautiful place to spend a few hours.
While you're here, you should definitely check out Chapultepec Castle. It's the only real castle in North America, as Emperor Maximilian I lived here during his short and doomed reign.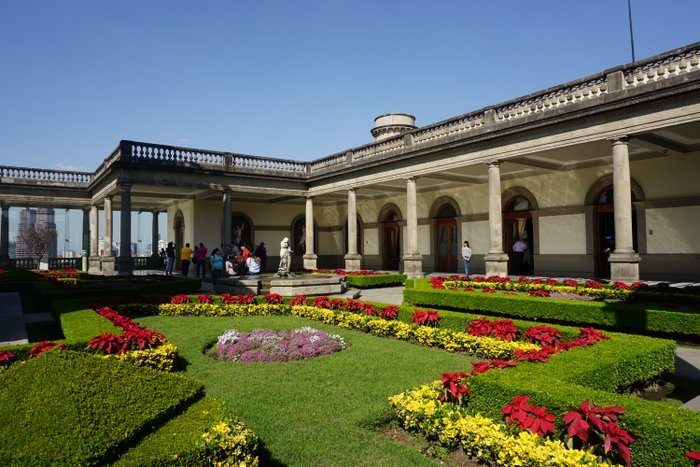 The castle also served as the official presidential residence for several years until it became home to the National Museum of History. You'll probably have to queue up to get tickets but it's well worth the wait.
That's enough action for the last day in the city, so it's time to sit down, chill out, and eat. There are tons of places in the area to enjoy a late Sunday brunch. One of my favourite spots is the hip Mercado Roma, which is full of different food and drink vendors.
It's a good thing you'll be super hungry, as you'll be able to try a couple different foods.
If you're like me and enjoy a good Sunday Funday, it's not hard to find a spot to sit down and grab a few drinks. Sundays are pretty quiet here, but there are still several bars in Roma/Condesa that are open for business.
Wind down your epic three days in Mexico City with a few cold cervezas or perhaps some tequila. ¿Por qué no?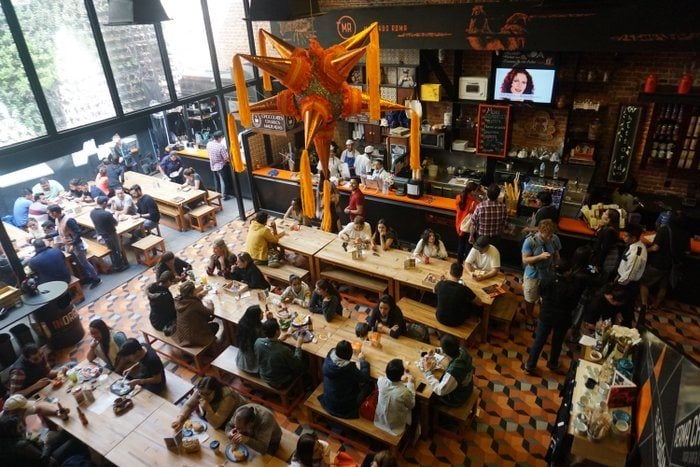 Mexico City off the Beaten Track
It's not that tough to get off the beaten track in Mexico City. At the same time, there are definitely parts of the city you just don't want to go to as a tourist. My best advice is to stick to busy areas and don't go wandering down random streets alone at night.
Even in the heart of the city, it's easy to jump off the tourist circuit and immerse yourself in the local culture. Just one block from the main plaza in the Zocalo, you can find yourself in a bustling street market full of food vendors and locals going about their day. In a city this massive with this many people, there's a lot to discover.
If you want to experience a more local side of Mexico City, you can always stay in a neighbourhood other than Roma/Condesa or the Zocalo. Staying in hostels in these areas will ensure you're constantly be surrounded by fellow travellers.
Check Airbnb and book an apartment in a local 'hood and you'll feel like you're living in the city and not just visiting.
Best Walks in Mexico City
Despite being a sprawling metropolis, there are still plenty of great places to go for a walk in Mexico City. Here are a few ideas for exploring CDMX on foot:
Walking tour of the Zocalo: The historic centre of the city is a very walkable area, with several pedestrian-only streets. You can visit many of the most famous sights simply by strolling around this area for a couple of hours.
Chapultepec Park to the Angel: One of the best places to go for a walk is Chapultepec Park. In the park, you can rent a paddle boat on the lake, grab a coffee at the large bookstore, and even visit a castle. Once you're finished, walk up Paseo de la Reforma to reach the Angel of Independence, a famous symbol of the city.
Explore Coyoacan: You'll probably want to visit the Frida Kahlo House while you're in CDMX. While you're down there, you might as well stick around and take a walk in one of the city's coolest, most bohemian neighborhoods – Coyoacan.
La Roma/Condesa: These two neighbourhoods are right next to each other, and walking between them is a pleasant way to spend a few hours. There are several small parks as well as plenty of cafes, restaurants, shops, and bars if anything peaks your interest.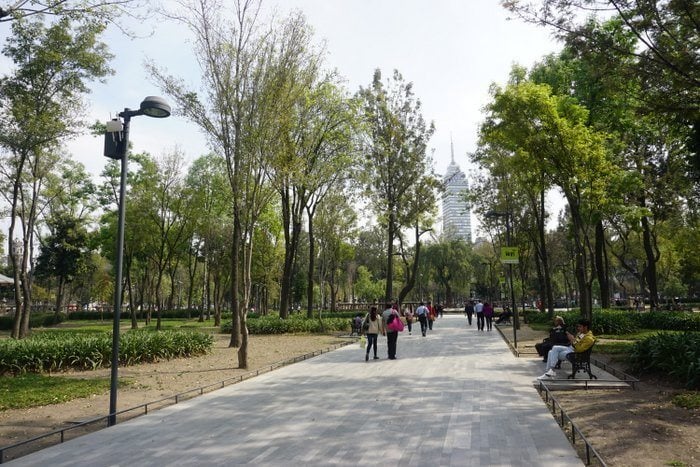 Best Time of Year to Visit Mexico City
One great thing about backpacking Mexico City is that there really isn't a bad time to visit the city. All year-round, it is one of the best places to travel to in the world!
Temperatures don't vary much throughout the year, hovering around 20-25 degrees Celsius. Thanks to its high altitude, it can get a bit chilly at night in the winter months.
The rainy season in Mexico City happens from May to October, so be sure to bring a raincoat and/or umbrella if travelling to Mexico City during those months. One advantage of rainy season is that you'll generally find smaller crowds and lower prices on accommodation.
If you're looking for pleasant weather and little rain, your best bet is visiting between March and May. Of course, the nicest months are also the busiest, so be sure to plan ahead.
If you're looking for an awesome cultural experience, you may want to come at the end of October to take take part in the Dia de Muertos (Day of the Dead) on November 1st and 2nd.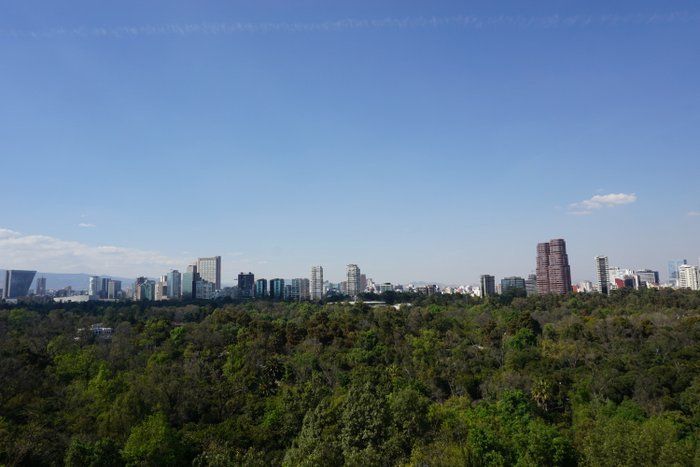 Getting in and out of Mexico City
Most travellers arrive in CDMX by way of the Benito Juarez International Airport (MEX). This airport is a major hub, with around 100,000 people passing through on any given day. There are flights from MEX to over 100 different destinations on four continents, so you have a lot of options for onward travel as well.
The airport isn't too far from the city centre and you have several options for getting there. If you have a working phone with a valid Mexican SIM card, I suggest just getting an Uber.
It's super affordable and will only cost a few bucks to the Zocalo and a few more to the Roma/Condesa area. If you're willing to put in some work to save a couple bucks, you can try to sort out the transfers required to make the trip by bus and metro.
If you're travelling to or from the capital from other points in Mexico, you may also choose to travel by bus. There are four major bus stations in Mexico City with buses heading in all directions.
Long distance buses in Mexico are quite nice. You usually get a reclining seat, a bagged lunch, and often have your own personal entertainment screen.
How to get around Mexico City
When backpacking Mexico City, you'll probably get around by a combination of public transportation and cabs. The city is home to one of the most extensive and most used metro systems in the world, and it's super cheap. A one-way ticket to go anywhere on the metro only costs about $0.25.
Just be aware that it can be insanely packed from about 7-10 AM and again from around 4-7 PM or even later. There are special cars for women and children as well. I recommend you use them, as Mexican dudes can be a bit grabby when pushing on and off the metro.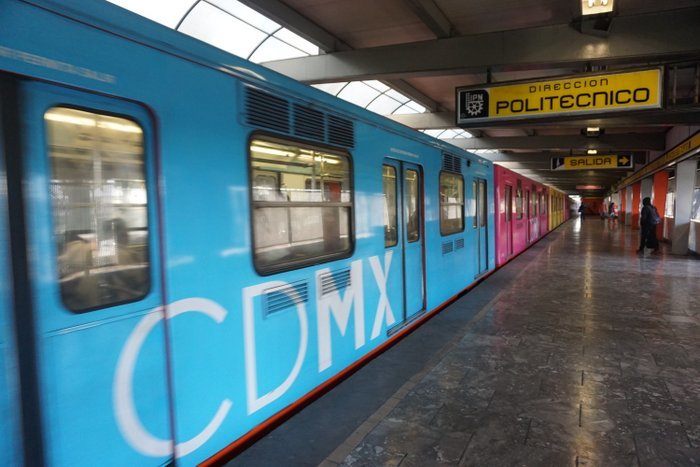 One interesting thing about the metro system here is that each stop has its own unique symbol. This is to help people who are illiterate and can't read the signs.
Mexico City also has a ton of different bus routes, but they can be quite confusing to the uninitiated. I've visited the city several times already and have yet to step foot on a bus. That said you might be interested in taking is the hop on, hop off sightseeing bus.
It's a convenient way to cover a lot of ground in one day without trying to navigate the confusing public transport on your own.
When it comes to cabs in CDMX, they're definitely hit or miss. There are plenty of legit taxi drivers who will turn on the meter and give you a fair ride, but there are far too many who see tourists as giant dollar signs and scam them one way or another.
I suggest skipping taxis entirely for Uber. I'm happy to support local taxi drivers, but not when most of them are out to scam me.
If you want to see the city on two wheels, there is also a large bike sharing system in place here. I haven't managed to figure it out yet, as I'm pretty sure you need to do something online in advance.
It's probably useful if you're staying in the city for a week or more, but if you're just there for a couple of days you might just want to find a shop that rents bikes out.
Use Bookaway to find the best deals on transport – buses, planes, trains, and ferries. It'll save you a load of time when organising transport and you'll probably nab an EPIC DISCOUNT too!
Book your transport on Bookaway NOW. Get the best price for the best ride… then use those savings to buy the best feed in town!
Book Your Transport Here!
Safety in Mexico City
Mexico City definitely has a bad rap when it comes to safety. While it's true that there are plenty of dangerous areas in the city, it's quite safe in the areas you're likely to frequent as a tourist. Walking around during the day is fine in the historic centre and other central areas. Just be mindful of your surroundings and keep your valuables in a safe place just in case.
Some of your biggest concerns in Mexico City will be pickpockets and scammers. When riding the crowded metro or bus, don't keep your wallet in your backpocket nor stand there staring at your phone. If you do, don't be surprised to find both of those things missing when you arrive at your stop.
Ladies should also be aware of creepy men who like to grope when getting on and off the train. Use the car for women and children only to avoid that.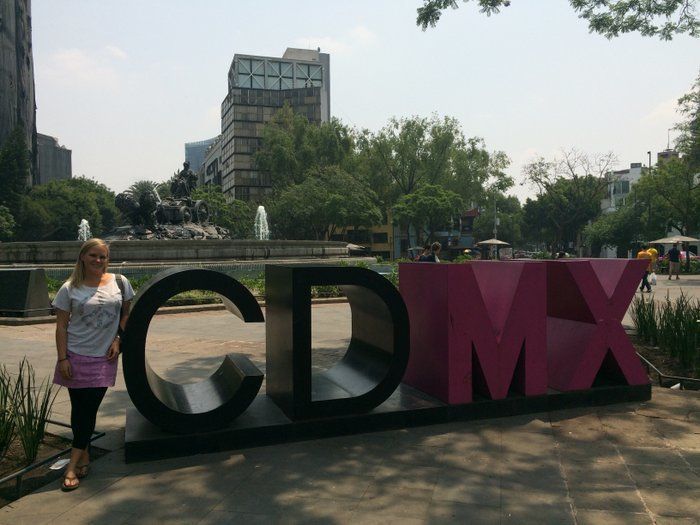 Wherever you are in the city, it's best to avoid hailing cabs off the street. At the very least, they'll rip you off by running up the meter. It's better to call a reputable cab or have someone do so for you, or get a hassle-free and affordable Uber.
Mexico City is a great place to go out and party in, but be sure to keep an eye on your drink. It's not uncommon for people to get drugged and robbed. Also, you should probably avoid stumbling home super drunk in the middle of the night, as you'll be an obvious target.
Other than that, CDMX is a perfectly safe place to visit for tourists. We've been to the city several times and always use public transportation and walk around by ourselves. Just use common sense and be sure to avoid sketchy areas and situations.
Travel Insurance for Mexico City
Traveling without insurance would be risky so do consider getting good backpacker insurance sorted before you head off on an adventure.
I have been using World Nomads for some time now and made a few claims over the years. They're easy to use, professional and relatively affordable. They may also let you buy or extend a policy once you've started your trip and are already abroad which is super handy.
If there's one insurance company I trust, it's World Nomads.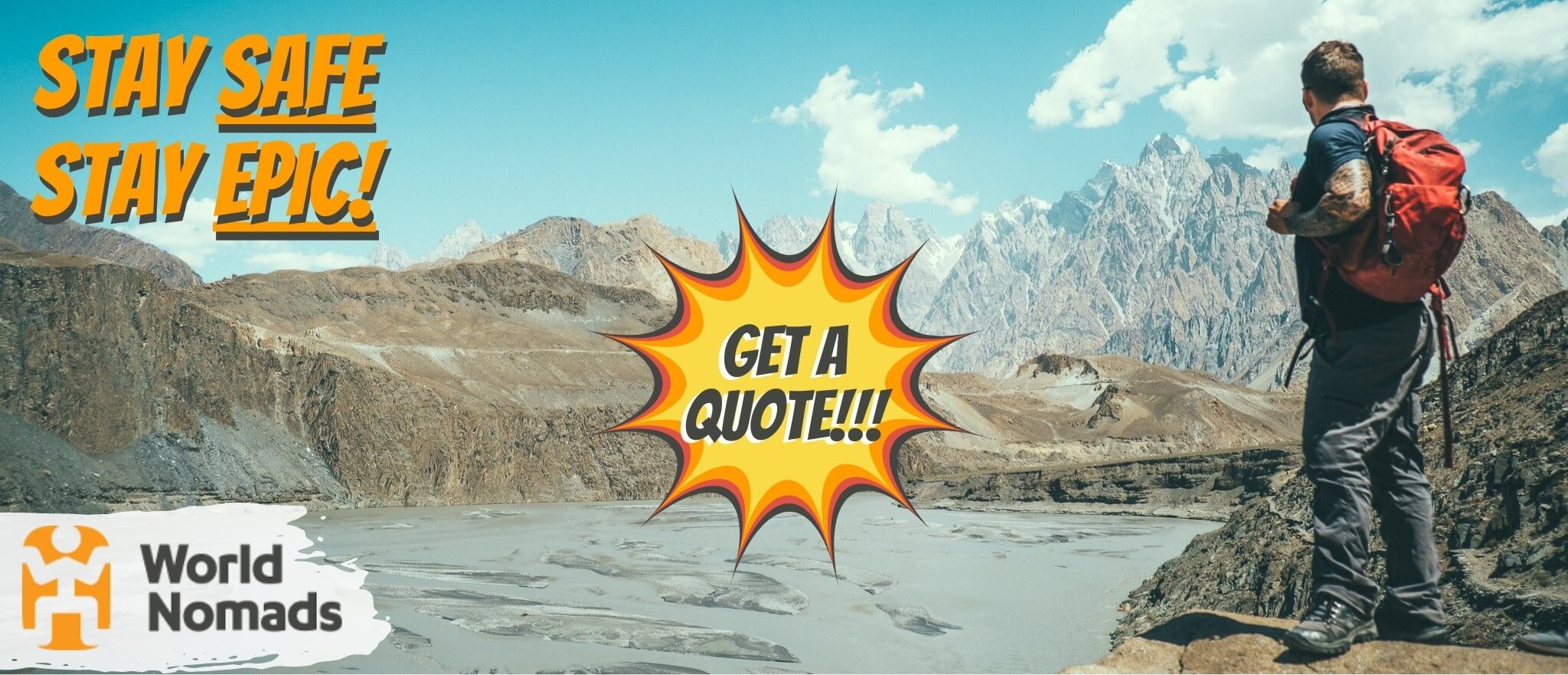 World Nomads' mission is to support and encourage travellers to explore their boundaries. They offer simple & flexible travel insurance, and safety advice to help you travel confidently.
They've been doing it since 2002 – protecting, connecting, and inspiring independent travellers just like you.
Get a quote below or read our in-depth review!
World Nomads provides travel insurance for travelers in over 100 countries. As an affiliate, we receive a fee when you get a quote from World Nomads using this link. We do not represent World Nomads. This is information only and not a recommendation to buy travel insurance.
Mexico City Accommodation Travel Hacks
There are tons of excellent and affordable hostels in Mexico City. It's not hard to find a dorm bed in a highly-rated hostel for as little as $10 a night.
That being said, there are still a few ways to stretch your money. First of all, find a hostel that has free breakfast and/or a communal kitchen. Even if it's just toast, bananas, and coffee, it saves you a trip out and a few bucks in the morning.
In a city of over 20 million, there are plenty of people signed up for Couchsurfing. It certainly doesn't hurt to send out a few requests to local hosts before you go booking a hostel. Not only will you pay nothing for accommodation, but you'll also get valuable tips from someone who lives in the city.
Eating and Drinking in Mexico City
Now that I've seen most of the sights in Mexico City, I love going there just to eat and drink. From street food to Michelin-star restaurants and everything in between, this really is a foodie's paradise.
Of course, you've got tacos on every corner. A plate full of tacos will only cost a couple bucks and will fill you up for a while. You can also try other Mexican classics like quesadillas, sopes, gorditas, and enchiladas – the list goes on and on.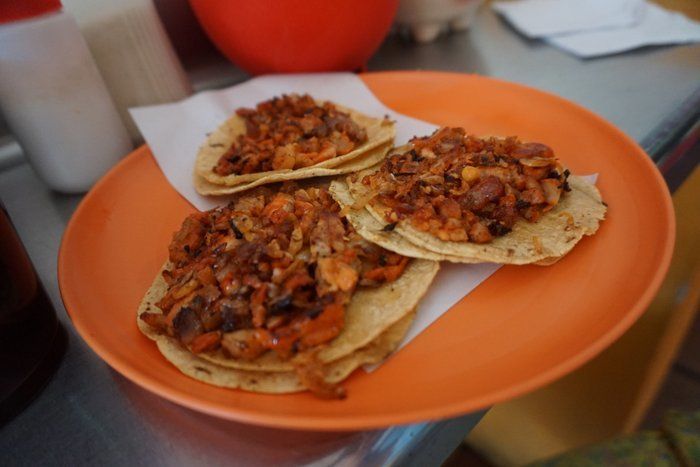 Many local restaurants serve up comida corrida in the afternoon, which is a set menu consisting of a soup, main course, and dessert. The portions are usually very substantial and it only costs around $4-5. Grab this for lunch and you won't have to go out for a huge dinner.
If you want to splurge a bit on dining out, you've got lots of great choices. Mexico City consistently has a few restaurants ranking in the Top 50 worldwide, but you'll have to plan ahead and book a table if you want to hit one of these places.
As far as drinking goes, you can find plenty of cafes, juice/smoothie shops, breweries, and bars of all varieties. You'll never go thirsty when backpacking Mexico City!
Nightlife in Mexico City
The nightlife in Mexico City is absolutely epic. You name it, and they've got it here. You can find dive bars with cheap beers, rooftop lounges with fancy cocktails, hidden speakeasies, craft beer joints, live music venues, and bumping night clubs.
If you're going to go out drinking in Mexico City, you'd better try some real-deal tequila and mezcal. Forget about taking shots with salt and lime here, though. The best way to enjoy Mexico's traditional liquors is casually sipping them, neat and without a chaser.
If that's a bit too strong for you, there are plenty of places in the city that make some damn fine cocktails with the stuff.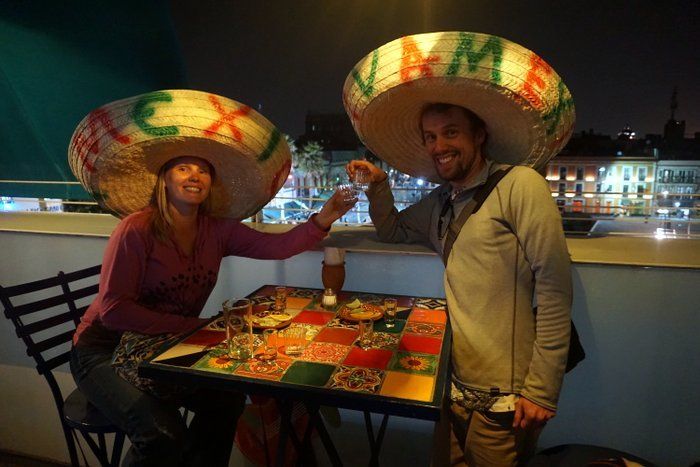 One thing I love about going out in Mexico City is the awesome live music scene. There are venues of all shapes and sizes, from arenas hosting internationally touring bands to underground clubs with local DJs pumping out the tunes. My wife likes to joke that if we lived in Mexico City we'd spend all our money going to concerts, and she's probably right.
While Thursday to Saturday are the biggest nights of the week for obvious reasons, there is always something going on here. Whatever night it is, you're in for a good time when you go out in CDMX.
Books to Read on Mexico City
Reading about a place you're planning to visit is always fun. It gets you more excited for your trip and you learn something in the process. Below are 5 books and guides to add to your Mexico City reading list:
Volunteering in Mexico
Long term travel is awesome. Giving back is awesome too. For backpackers looking to travel long-term on a budget in Mexico whilst making a real impact on local communities, look no further than World Packers. World Packers is an excellent platform connecting travelers with meaningful volunteer positions throughout the world.
In exchange for a few hours of work each day, your room and board are covered.
Backpackers can spend long periods of time volunteering in an awesome place without spending any money. Meaningful life and travel experiences are rooted in stepping out of your comfort zone and into the world of a purposeful project.
Worldpackers opens the doors for work opportunities in hostels, homestays, NGOs, and eco-projects around the world. We've tried and approved them ourselves – check out our Worldpackers in-depth review here.
If you're ready to create a life-changing travel experience and give back to the community, join the Worldpacker community now. As a Broke Backpacker reader, you'll get a special discount of $10. Just use the discount code BROKEBACKPACKER and your membership is discounted from $49 a year to only $39.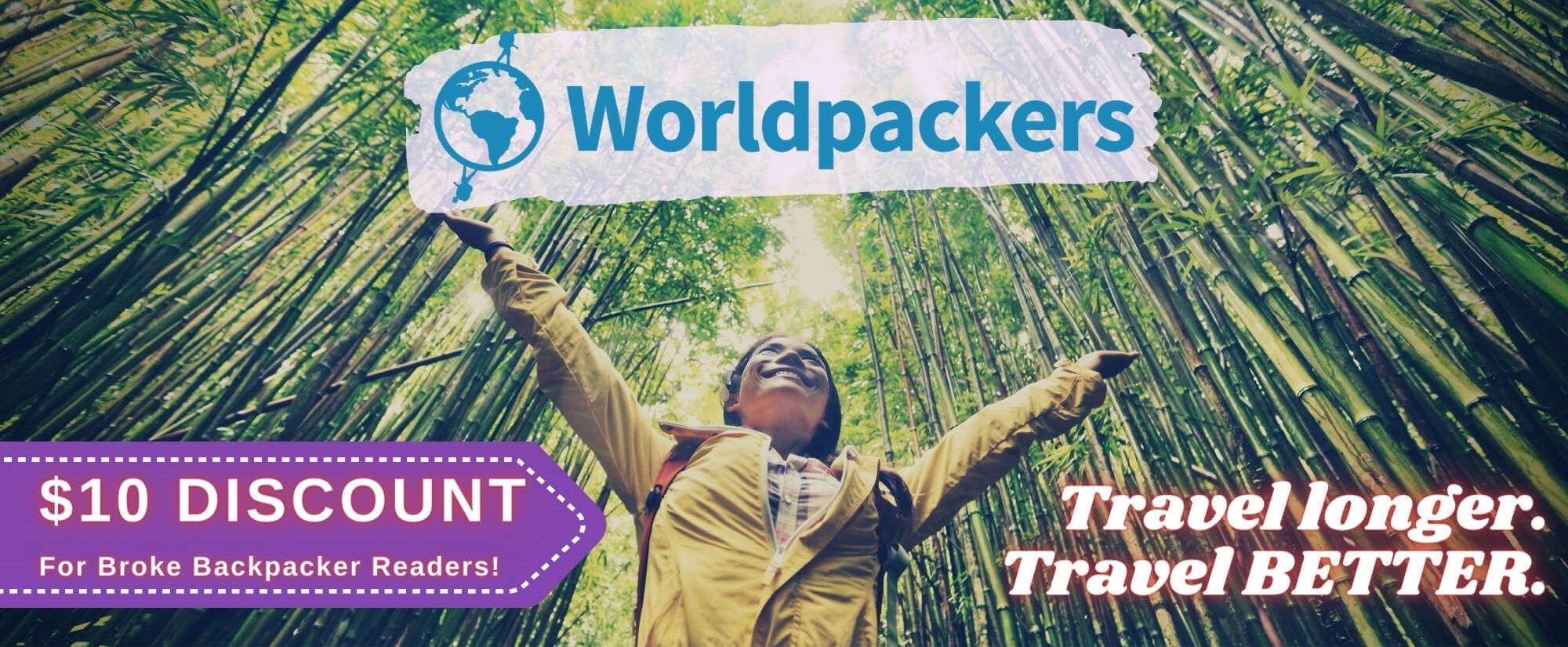 Worldpackers: connecting travellers with meaningful travel experiences.
---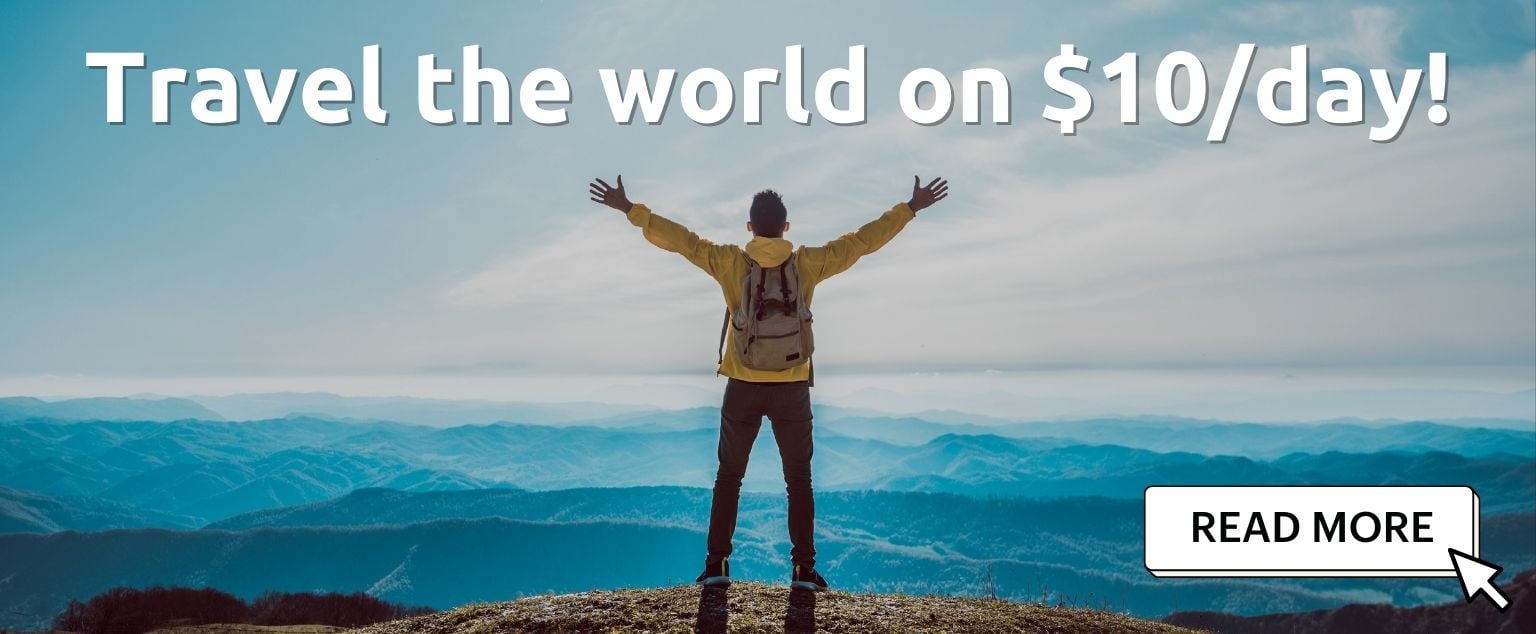 And for transparency's sake, please know that some of the links in our content are affiliate links. That means that if you book your accommodation, buy your gear, or sort your insurance through our link, we earn a small commission (at no extra cost to you). That said, we only link to the gear we trust and never recommend services we don't believe are up to scratch. Again, thank you!