Mexico City is arguably one of the most dynamic and vibrant places in the world. The city is dripping with culture and becoming increasingly cosmopolitan with time.  You'll be taken through all the best attractions on this Mexico City itinerary.
The city is overflowing with amazing historical and cultural attractions that highlight the influences of both Aztec and Western heritage. There are incredible day trips from Mexico City that add further insight into the beautiful and complex history of the region. Mexico City is a must-visit destination before hitting the beautiful coast of Mexico!
The chaotic, energetic city promises a whirlwind of adventure and an incredibly enriching experience. If you find yourself spending three days in Mexico City or even three months, then we have you covered!
The following Mexico City travel blog shares all of the must-see Mexico City attractions, adds insight on where to stay in Mexico City, and gives golden nuggets of information that will have you exploring the city with confidence!  If you want to delve a little bit deeper, you can also check out our comprehensive Mexico City blog.
Mexico City Itinerary Overview
This Mexico City itinerary has been carefully planned, timed and routed to ensure you can pack as much as possible into 3 days. Day 1 focuses on the historic, "centro" district whereas Day 2 is perhaps more cultured and looks at a different side of the city. The 3rd day is different and instead of offering a step by step by itinerary we have hand picked some great activities for you to choose from.
Day 1 in Mexico City: Zocalo, Templo Mayor, Palacio Nacional, Chapultapec, La Condesa
Day 2 in Mexico City: Xochimilco, Leon Trotsky's House, Frida Kahlo Museum, Palacio De Bellas Artes, Lucha Libre
Day 3 in Mexico City: Food Tour, Alameda Central, Gran Hotel Ciudad de Mexico, Mercado Roma, Metropolitan Cathedral
There are so many cool places to stay in Mexico City, that you may find it hard to choose! The city is sprawling, and so choosing the perfect spot can be intimidating, but the following areas are the best for various purposes!
If you are visiting for the first time, then the best place to stay in Mexico City is Roma. Previously the settling ground for wealthy Europeans, the area is home to many different art installations and is quite hipster-centric, with a wide variety of quirky restaurants and cool spots to visit.
If you are traveling on a budget, then you will want to be as central as possible and stay in Centro Historico. Mexico has the most museums in the world, and Centro Historico is home to many of them! From the Metropolitan Cathedral and the archeological site of Templo Major to the National Palace and Zocalo Square; Centro Historico is an incredibly enriching area!
Finally, if you are looking to enjoy the nightlife in Mexico City, then look no further than La Condesa! The area is bursting with epic cocktail bars, boutique shops, and entertainment venues! There are loads of amazing hotels and hostels in Mexico City to choose from, but here are our top choices!
Best Hostel in Mexico City – Casa Pepe
Casa Pepe is primely located in Mexico City's center, surrounded by amazing restaurants, historical attractions, and musical venues! The rooms are spacious and have their own private bathrooms ensuring that you have optimal comfort!
As an added bonus, the hostel offers free walking tours which are a great way to see the city and make friends from all around the world!
Enjoy the heart of Mexico City in this stylish, new apartment located in Cuauhtemoc. It's our top pick for where to stay in Mexico City if you're traveling with a family or group.
There are two bedrooms and two bathrooms as well as a terrace with nice views of the quiet neighborhood.
Best Budget Hotel in Mexico City – Hotel Diligencias
If you want to be comfortable, central and experience excellent service, then Hotel Diligencias is the spot for you! The hotel offers a variety of perks such as an on-site restaurant and bar as well as free wifi. It's also a stone's throw away from some of Mexico City's top attractions!
Mexico City has a deeply rooted and incredibly colorful history that blends modern-day traditions with ancient symbolism and customs. One day in Mexico City needs to be dedicated to hearing the story of the city's fascinating history and culture!
9.00 AM – Zócalo
Zócalo is a vibrant square in the center of Mexico City. Officially called the Plaza de la Constitución, the popular square adopted the name Zócalo which means base in the 19th century. It has continued to be the heart of Mexico City, and it is proudly one of the world's largest city squares and is a hive of activity.
Don't be surprised if you waltz into the square and find it strangely familiar. It's the square that was torn apart during a scene in the popular James Bond film, Sceptre.
10.00 AM – Templo Mayor
Templo Mayor is one of the most enriching sights to see on your Mexico City vacation and the center of Mexican ancient heritage! The temple is made up of the remains of the ancient Aztec city called Tenochtitlán and an attached Museum.
These remains hold significant historical value as they were thought to be the exact spot where the Aztecs saw their symbolic eagle on top of a cactus with a snake in its beak. To this day, this is the symbol of Mexico and can be found on the Mexican flag.
11.30 AM – Palacio Nacional
Palacio Nacional is a colonial palace that houses the offices of the Mexican president. Inside, the walls are adorned with historical paintings created by Diego Rivera which tell the fascinating story of Aztec life before the Spanish conquest in the 1500s. Simply follow the crowds to the top of the building and take in the storytelling murals that stretch across the walls!
The history of the building itself is truly fascinating.
2.30 PM – Lunch at Comedor Escondido
We bet you're absolutely famished by now! Well fortunately sustenance is at hand and just a short walk from El Palacio Nacional we have Comedor Escondido. The restaurant offers decent typical Mexican food and has a lovely terrace so you can dine in fresh air. There is plenty of carnivorous fare as well as vegetarian options on sticks, cactus skewers, tofu, lettuce and mushrooms.
3.30 PM – Chapultapec
Bosque de Chapultapec is a popular park in Mexico City and a great place to unwind after a busy day exploring the historical center. Measuring just over 686 hectares, Bosque de Chapultapec is one of the largest city parks in the world!
The park is divided into three sections, the first of which is the oldest and most popular among visitors. In this section are countless other attractions such as Chapultapec Zoo, the Museum of Anthropology and the Rufino Tamayo Museum.
18.00 PM – La Condesa
After a wonderful day exploring, it's time to party the night away in true Mexican style. La Condesa is a hub of activity both during the day as well as at night. So, put on your dancing shoes and prepare to sip tasty cocktails, dine on Mexican cuisine and party until the early hours in the morning!
Whether you are looking for a more relaxed night enjoying a strong drink on a beautiful roof-top terrace, or you want to dance the night away, La Condesa is the perfect area to enjoy Mexican nightlife.
After a potentially wild night, it's time to continue your weekend in Mexico City with a tranquil boat ride in Xochimilco before discovering what more the fascinating city has to offer with a two-day itinerary in Mexico City.
9.30 AM – Xochimilco
For the best start on your two days in Mexico City, make your way slowly to Xochimilco. The city within Mexico City is about an hour from the center so it is best to tackle this activity while you are still fresh and have energy!
What waits for you is an amazing experience along the canals. While the remnants of the ancient canal is quite small today, it offers travelers a wonderfully authentic experience of floating along in a traditional trajinera boat to the sound of local mariachi.
11:30 AM – Leon Trotsky's House
Leon Trotsky was the Russian revolutionary that went head-to-head with Stalin in a political battle, only to run away to Mexico City. Although Trotsky sought refuge in Mexico City, he was still condemned to death and was eventually murdered in his home in Coyoacán.
Today, his previous home is open to visitors to explore. Everything is as he left it, up to the spot where his books lay on his desk.
12.30 PM – Lunch
There are quite a few good little diners and restaurants near Trotsky's house. Our tips are Carmela Y Sal and La Vienet. The "Almuerzo Del Dia" or "Lunch of the day" is generally great value, delicious and filling.
1.15 PM – Frida Kahlo's Museum
Frida Kahlo's Museum, otherwise known as 'Casa Azul' or the 'Blue House', is a must-see in Mexico City in 3 days. The powerful female artist is an iconic influence in creating art focused on gender, class, and race.
The blue house is a short walk from Leon Trotsky's house and significantly busier. We definitely recommend that you book ahead to avoid the queues of people that prioritize the visit to the popular Mexico City point of interest.
3.15 PM – Palacio de Bellas Artes
Palacio de Bellas Artes, called the Palace of Fine Arts in English, is considered to be the cultural center of Mexico City, and when you see it you'll understand why! The spectacular building is made of marble and shines white under the bright sun. The central dome which makes up the roof glows orange from the tiles.
Travelers have described the renowned art gallery as one of the most beautiful buildings in Mexico City.
6.00 PM – Early Dinner at 5M
We hope you are hungry as once again it is time to eat. For tonights entertainment we are going to watch a Mexican wrestling spectacle so we suggest refreshing yourselves beforehand. 5M is a lovely Mexico city restaurant situated near(ish) to Palacio de Bellas Artes dishing out delicious local specialities.
I also suggest a few Cerveza's to wash it all down ahead of tonights mayhem!
7.00 PM – Lucha Libre
Lucha Libre is without a doubt one of the most entertaining and amusing experiences on offer in Mexico City. Also known as Mexican wrestling, Lucha Libre is an absolute must-do experience to add to your Mexico City trip itinerary!
Typically, a performance will involve a few guys, and even a couple of girls, in a ring where they will perform wild acrobatics in funny costumes. Spectators often get involved by cheering, shouting their support, and even buying the masks similar to their favorite wrestler!
Need a place quick? Here's the best neighborhood in Mexico City:
For three days in Mexico City and more, there are countless activities to fill your time! Places to visit in Mexico City in 3 days extend from food tours to relaxing in the park!
Food Tour
One of the biggest pull factors to Mexico City is the outstanding cuisine! From cinnamon-dusted churros to fiery salsa and indulgent tacos, Mexico City offers some of the best traditional foods.
One of the best ways to experience food in the city is to join a food walking tour in Mexico City. These guided tours will take you to the best restaurants, pubs, and street food stalls.
Alameda Central
Another one of the top Mexico City points of interest is Alameda Central, one of the city's best green spaces. In addition to being incredibly beautiful and relaxing, the park also has a deep and meaningful history.
The park was originally constructed as early as 1592, after being a popular Aztec marketplace. Conveniently located in the heart of the city, the park mimics a french-style design and offers a relaxing sanctuary for both the weary traveler and local Mexican alike.
Gran Hotel Ciudad de Mexico
The Gran Hotel Ciudad de Mexico is perfectly located in the historic center of Mexico City, overlooking the hustle and bustle of Zócalo. If you can book a room at the hotel, you are in for a real treat. However, it is definitely worth a visit just to see the mind-blowing interior.
There are often busking saxophonists and classical players outside the hotel doors, setting the mood for the elegance that awaits inside. As soon as you walk in, the first perk you notice, apart from the fancily-clad doorman, is the expansive stained glass ceiling!
Mercado Roma
For a completely different Mexican cuisine experience, make sure that you head on over to Mercado Roma which serves the best artisanal flavors in an upmarket setting.
Stroll through the giant food hall and take your pick of cheeses, macaroons, and other gourmet nibbles. Mercado Roma is a great spot to go to enjoy a decadent lunch or dinner and immerse yourself in a world of fellow tourists and the Mexican bougie.
Metropolitan Cathedral
The history of the cathedral spans back over three centuries, which means that the style of architecture and design blends that of Baroque, Neo-classic, and Neo-renaissance. The building highlights the amalgamation of history that can be found in Mexico City.
Situated on the border of Zócalo square, the breathtakingly beautiful cathedral is also flanked by Templo Mayor, highlighting the contrast of cultures that have contributed to the city today!
Trying to decide when to visit Mexico City? While the city provides an unforgettable adventure regardless of when you visit, your trip to Mexico City can vary depending on when you choose to visit.
Mexico City has a subtropical climate, which means that the summer is hot and humid while winter is cool and mild. The temperature is pleasant throughout the year. The summer also brings a bit of rain, and so the best time to visit Mexico City is between March and May (spring) when the weather is temperate and comfortable. This is peak season for Mexico City so the streets may be crowded, but the beautiful weather makes up for it!
When planning a trip to Mexico City, you need to consider the climate and season, especially if you want to enjoy being able to walk between attractions! Another important factor to consider is that the city has a high altitude and sits at about 7,382 feet above sea level, so you will definitely want to pack your water bottle and stay hydrated!
In order to make the most of your itinerary in Mexico City, you need to know how to get from point A to point B efficiently! If you stay centrally, you can walk to most Mexico City landmarks.
If you prefer private transportation, taxi and ubers are readily available, safe and pretty cheap. Remember that rush hour traffic can make some journeys a LOT longer than they need to be though. Be sure to organise an eSIM for Mexico before you travel so you can book an UBER whenever you need it.
If you are comfortable taking public transport, you'll be happy to know that the metro is a quick and easy way to travel around the city. There are 195 stations that stretch across a route of 226 kilometers (140 miles) and 12 different lines. In addition to being super quick and efficient, the metro in Mexico City is also very affordable, with a ticket costing you as little as USD $0.3!
The lines operate from 5 am to midnight on weekdays, from 6 am to midnight on Saturdays, and from 7 am to midnight on Sundays and holidays.
Mexico City offers a lively and borderline chaotic experience. It is incredibly busy and definitely not the place to visit if you are looking for a relaxing escape from the action. Largely because of this vibe, the city has earned a bit of a reputation as not being a safe destination to visit.
Unfortunately, Mexico City's criminal reputation does hold some truth. The busy city comes with a fairly high level of street crime, and violent crime also exists in some areas. So, while this concern for safety is founded there are a few safety tips to consider so that you can explore the amazing city fear-free!
First and foremost, remain vigilant. As with most busy cities frequented by tourists, there is a lot of opportunistic crime. Keep your wits about you, and don't wear flashy clothing and jewelry. Avoid walking at night, rather call an Uber or a cab. Be smart about where you go, for example, avoid certain neighborhoods such as Tepito. Also, avoid using the ATM at night time.
Another safety hazard to consider is the relatively high chance of earthquakes. Brush up on your knowledge about what to do in the instance of an earthquake, and perhaps even download their official earthquake app called 911 CDMX when you visit.
Don't Forget Your Travel Insurance for Mexico City
ALWAYS sort out your backpacker insurance before your trip. There's plenty to choose from in that department, but a good place to start is Safety Wing.
They offer month-to-month payments, no lock-in contracts, and require absolutely no itineraries: that's the exact kind of insurance long-term travellers and digital nomads need.
SafetyWing is cheap, easy, and admin-free: just sign up lickety-split so you can get back to it!
Click the button below to learn more about SafetyWing's setup or read our insider review for the full tasty scoop.
Find out what people want to know when planning their Mexico City itinerary.
If Mexico City is not at the very top of your bucket list, it should be. It is one of the most vibrant, culturally rich cities in the world, and offers an unforgettable experience regardless of the type of traveler you are!
This itinerary should have you sorted for your first few days in Mexico City, but there is so much more to discover both in the city and in the surrounding area. While safety may be a concern for cautious travelers, if you keep your wits about you then Mexico City could be one of the most unforgettable trips of your life!
Full of history, tasty flavors, vibrant festivals, and friendly locals, Mexico City is an adventure waiting for you to take! Start packing your bags using our South American packing list!
---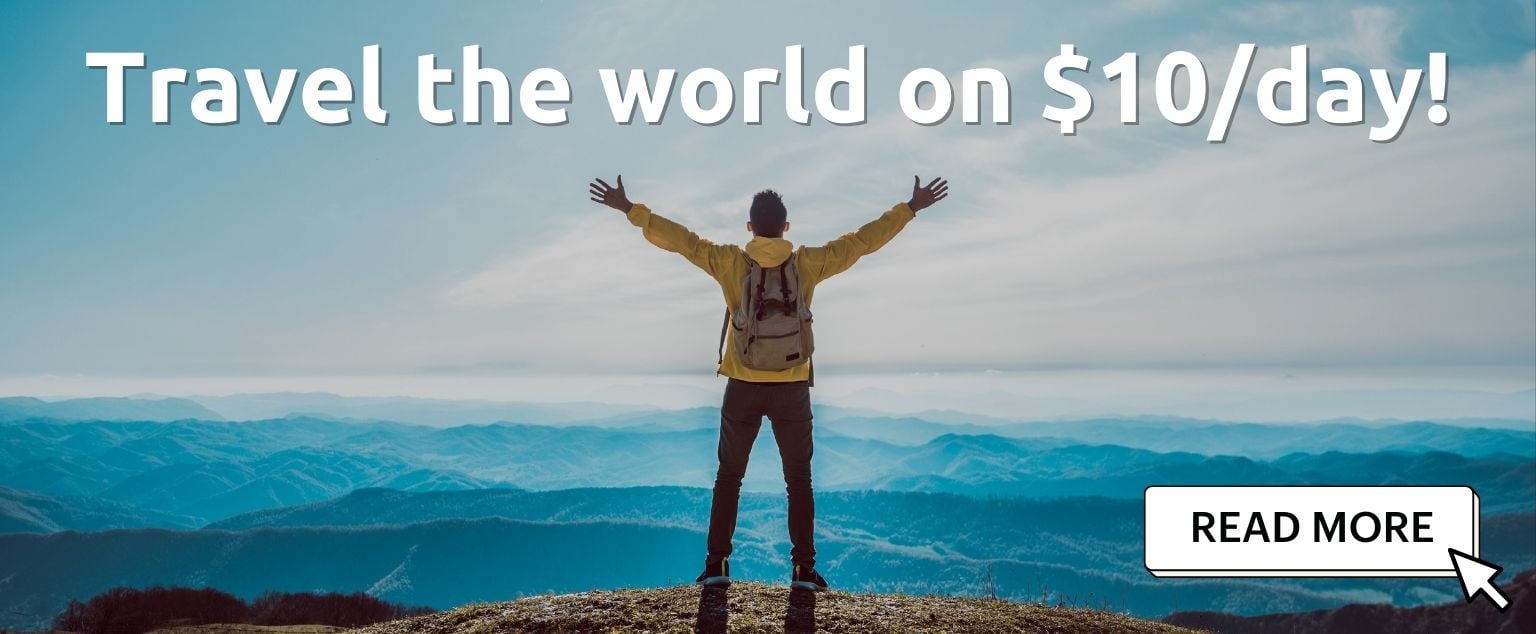 And for transparency's sake, please know that some of the links in our content are affiliate links. That means that if you book your accommodation, buy your gear, or sort your insurance through our link, we earn a small commission (at no extra cost to you). That said, we only link to the gear we trust and never recommend services we don't believe are up to scratch. Again, thank you!