So, you're feeling ultra adventurous and ambitious and have decided to take on South America as your next backpacking venture? To that we say: bravo! We're impressed and super stoked for you!
As the fourth largest continent in the world made up of 12 countries – each with their own unique topographies and cultures – tackling South America is no easy feat. The place is huge. With varying extremes from scorching jungle to freezing glaciers – and activities from tango dancing to big-wave surfing – knowing what your South America packing essentials are is baffling.
And here we are to help, friends! We've put together this South America survival guide with you in mind. Together, we'll walk through your what to pack for South America plan step by step. Below you'll find a top 23-needs packing list, tips and tricks on what to wear in South America, a breakdown of overall seasonal weather conditions and how to pack for them – plus some special packing suggestions for guys and gals, and also what not to pack.
So, get comfy, and prepare to absorb all this valuable information to get you primed and prepped for everything South America has to offer. One thing's for certain, you're in for a wild and unforgettable ride!
And off we go…
Top 23 NEEDS for South America – South America Packing List
#1 – Nomatic Travel Bag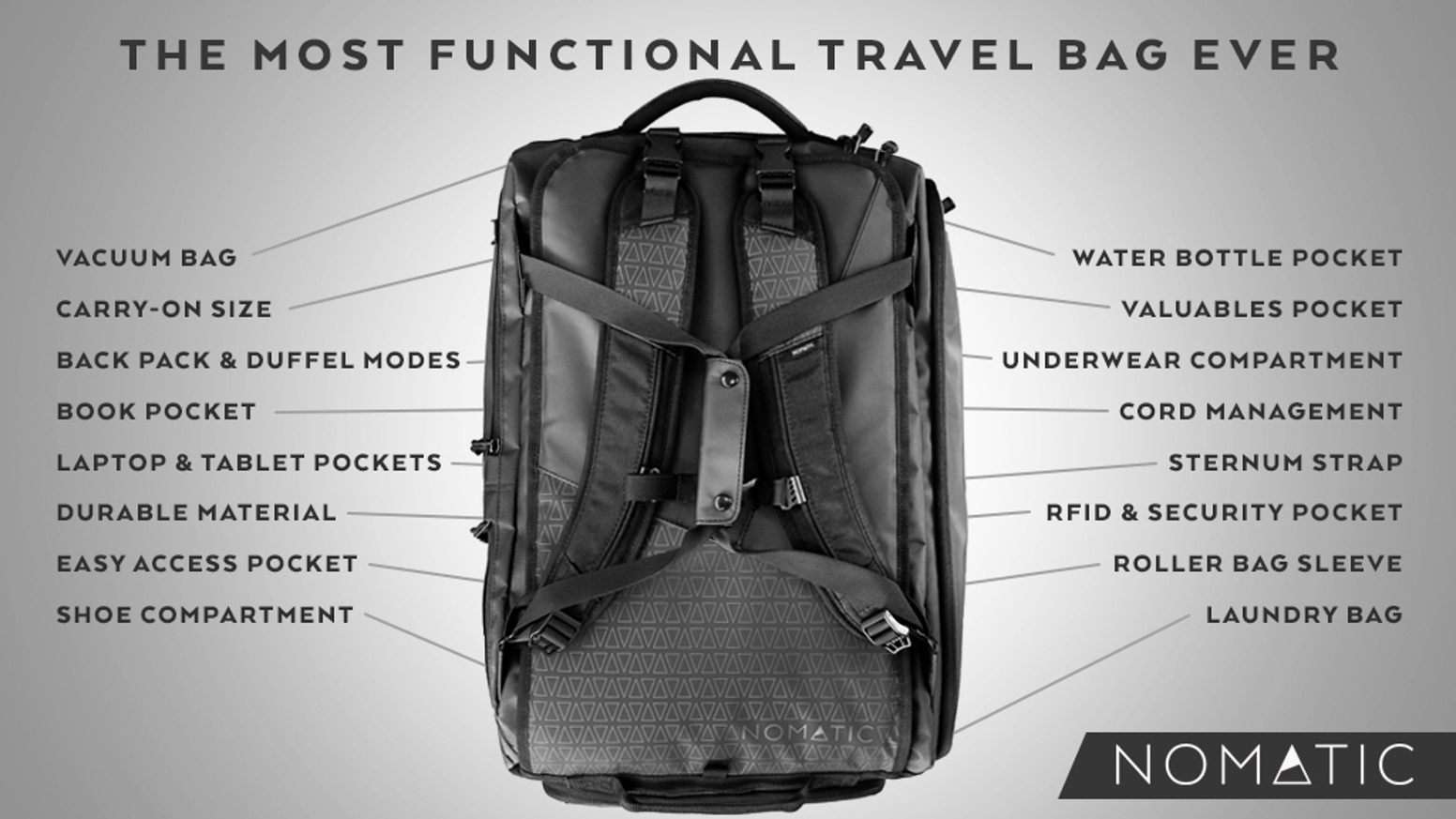 You'll be exploring and traversing a wide variety of environments and terrains in South America. You undoubtedly need a top-quality and reliable backpack that can handle anything. Our favorite is the Nomatic Travel Bag because it's the smartest-designed backpack out there. Made with waterproof and ultra-durable material and stocked with pockets and compartments for optimum packing capacity – it's every backpacker's dream come true!
#2 – Active Roots Security Belt
Your what to pack for South America basics should include adequate protection against theft. We like accessories like the Active Roots Security Belt because it's subtle and perfect for keeping valuables hidden from eagle-eyed pickpockets. From the outside, it looks just like a regular belt – but, on the inside, what they don't see is a clever zipper pocket that stashes your cash! It's fashion and security all in one.
Need a little more storage?
When moving from place to place, you should keep your travel documents and other valuables on your body. Your carry on isn't safe, even when it's under your seat or overhead.
A full-sized money belt that stays tucked under your clothes keeps your documents and cash organized during your travels and assures nothing critical gets left behind or stolen.
#3 – World Nomads Insurance
Whatever you do, do not leave travelers insurance off of your what to take to South America checklist. You need coverage at all times while traveling abroad, and especially in such vast and variable conditions. If you need medical attention, emergency evacuation – or coverage against theft or lost luggage – World Nomads Insurance will cover you. Choose from their affordable plans that protect you in any unexpected situation. You'll travel much more at ease knowing they're there for you if you need it.
#4 – Active Roots Water Bottle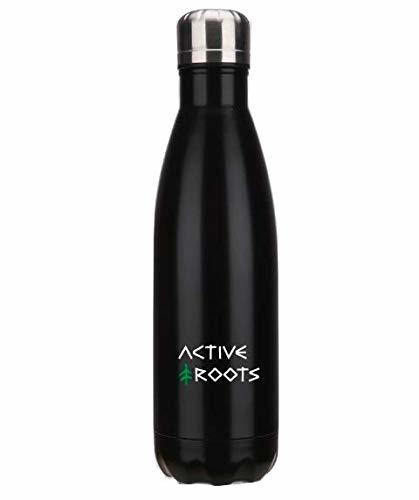 You can bet that you'll be doing plenty of activities and adventuring in South America, and staying properly hydrated will be a life saver. An excellent water bottle, like the stainless steel Active Roots Water Bottle, is definitely one of your South America packing essentials. This one is super sized at 25 ounces versus the typical 17 ounces of comparable bottles – so you'll have plenty to keep you going without needing a refill.
#5 – Combination Lock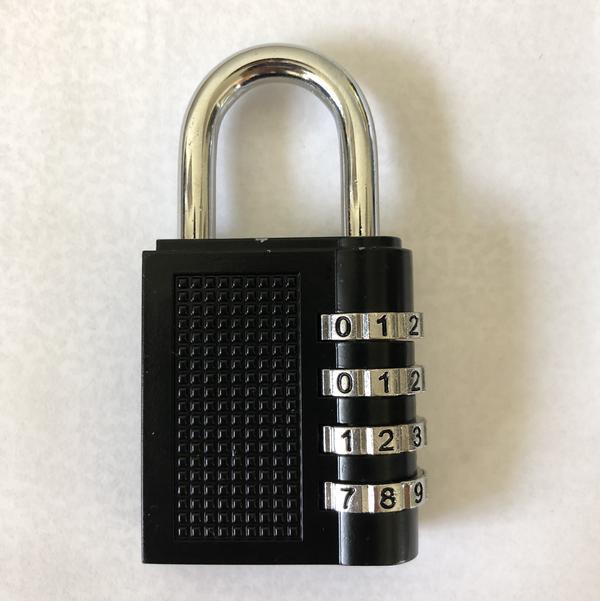 Keeping your main travel bag locked is a simple and smart safety precaution you should always take. You leave your bag unattended most of the time – like in hostels and other places with people hustling and bustling about. The Active Roots Combination Padlock is a small, travel-friendly lock that's effective and easy to use. And since it locks with a combination that's resettable at any time, it's extra convenient.
#6 – Skeletool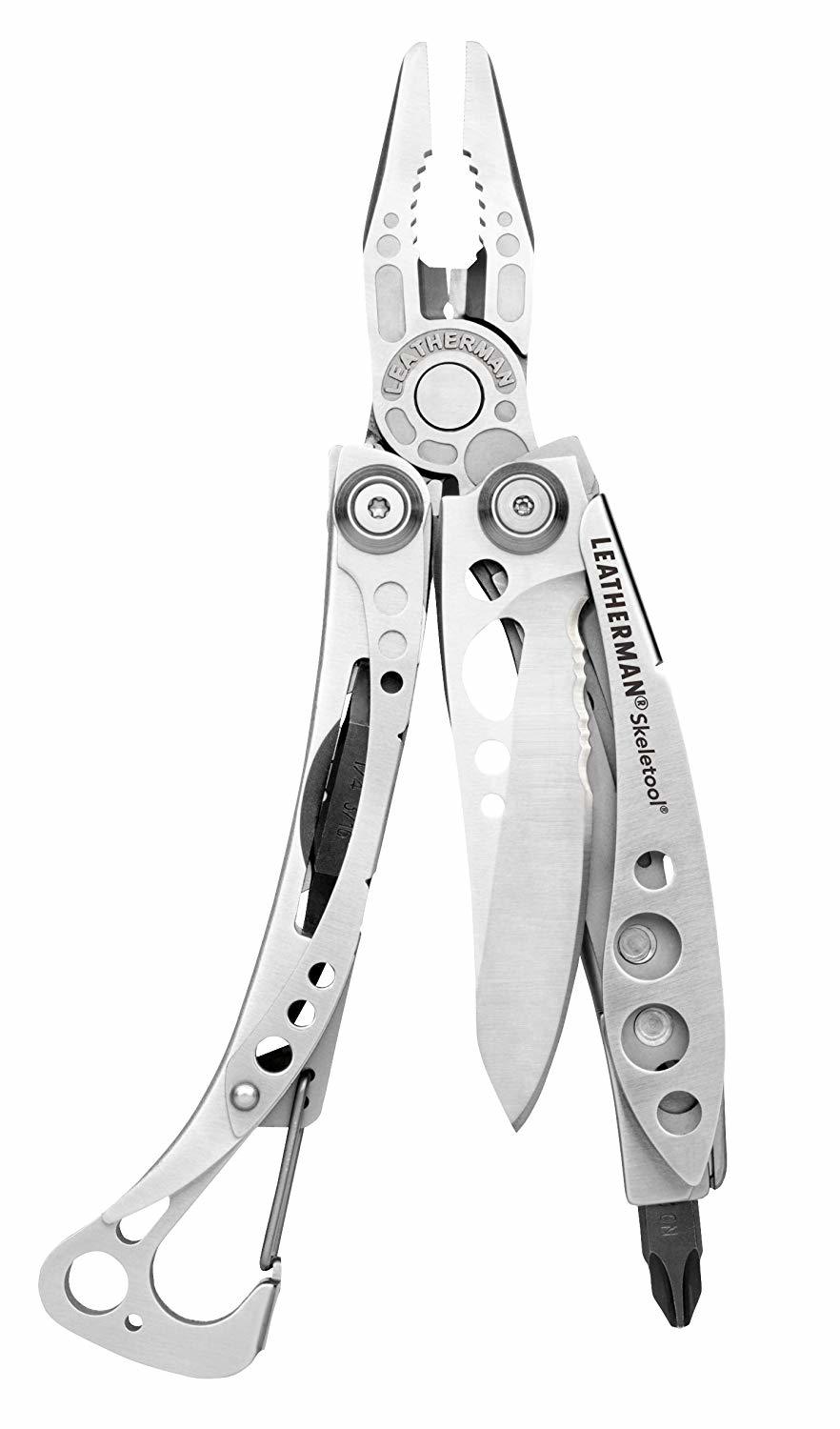 You'll find yourself in quite a variety of conditions during your South American travels – whether trekking through the Amazon or hiking Machu Picchu – so we highly recommend a multi-tool for your what to pack for South America list. We think Skeletool is the best because their models are compact and travel-friendly and have lots of cool tools available – from a bottle opener and scissors, to wire cutters and pliers.
#7 – Active Roots Microfiber Travel Towel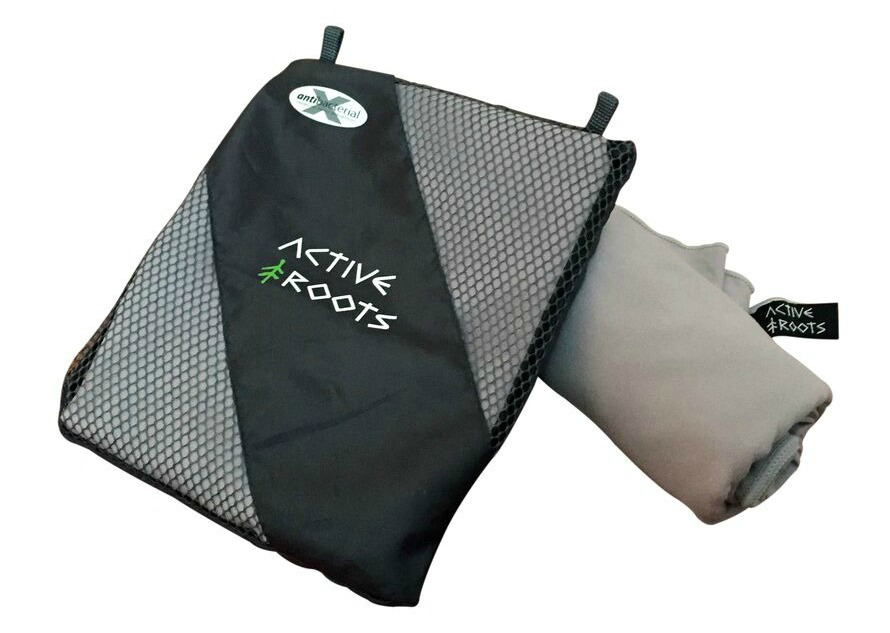 Another what to take to South America essential is a travel towel. Being around water and needing to dry off at some point in your travels is pretty much a guarantee! But lugging around a regular, bulky towel is impractical and not advised; you need an Active Roots Microfiber Travel Towel that's lightweight, dries in less than an hour and folds up into the size of a small book. Plus, you'll want back up if your hostel doesn't provide satisfactory towels – if any at all.
#8 – Active Roots DayPack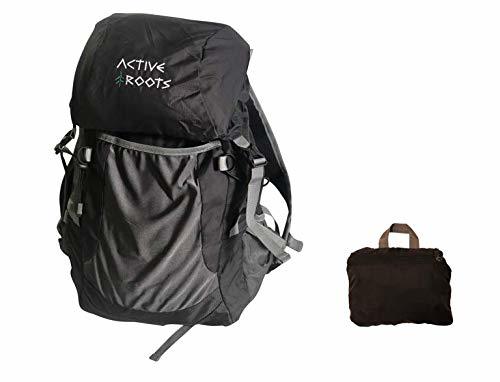 It's always worth having a daypack with you whenever you travel but often NOT worth carrying something bulky around. The Active Roots adventure daypack is hands down the best foldable day pack around, it comes with a water bottle holder, folds down super small yet provides plenty of space for your day-venture and is tough and sturdy.
#9 – Fairywill Electric Toothbrush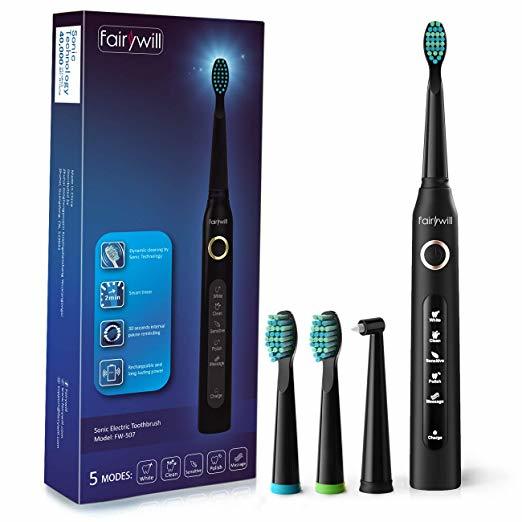 If packing an electric toothbrush isn't something you've considered for your backpacking travels, we'd like to recommend that you do. Weighing just 55 grams, the Fairywill Electric Toothbrush is travel-friendly and has different modes you can use to keep your mouth fresh and healthy – you'll love how super clean your teeth feel! And since you can use it for 30 days with just one 4-hour charge, frequent recharging isn't an issue.
#10 – SunGod Sunglasses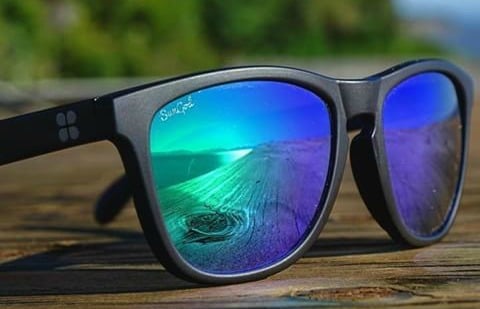 Without a doubt, an awesome pair of sunglasses need to be on your what to take to South America checklist. With so many outdoor adventure options in often sunny and rugged conditions, your eyes need proper protection – but you also need style for hip cities, metro cities. SunGod Sunglasses are perfect because they're built for performance with triple-layer scratch resistant lenses, but are also customizable with stylish lense and frame colors and patterns of your choosing.
#11 – Digital Camera
With all of the stunning photo-ops and picturesque landscapes South America offers – you simply must capture them with high-resolution photos! And even though phone camera technology is quite sophisticated these days, they can't do the sights justice. If you don't own a digital camera, we recommend prioritizing this on your what to pack for South America shopping list. Even a simple point-and-shoot camera will produce some epic photos, and won't break the bank.
#12 – Travel Jungle Gym Set
Whether you're traveling for a weekend or for a year, it's difficult to keep your usual workout routine on the road. There are loads of workouts online to print and follow, but there's nothing like being in a gym with proper exercise equipment. Enter: Monkii Bars. You can set up your workout station anywhere – hotel rooms, mountainsides, your backyard – and the pocket gym comes with its own app so you can learn the ropes (cough, cough) of staying fit on the road!
#13 – Hats
For South America, you're going to want hats! At least a couple of them – if not more. They're the perfect accessory for function and fashion and are useful in variable conditions. For mountainous areas or colder weather, pack a beanie for warmth. For sunny and tropical areas, you'll want a packable wide-brimmed sun hat for sun protection and for some cute beach photos. And for more rugged hiking conditions, have a versatile outdoors hat that will protect you from the elements.
Check Price on Amazon Check Price on Amazon
#14 – Waterproof Phone Case
Nowadays, we take our phones everywhere with us. This means that your phone will be exposed to a lot of potentially damaging elements in South America – water, mud, dirt, sand and impact. And since having to deal with a broken cell phone is never convenient or easy – particularly while traveling in foreign destinations – we recommend keeping it safe in a waterproof phone case as much as possible. It's worth having the extra protection!
#15 – E-reader or Kindle
When your travel plans include traversing an entire continent – or a decent part of it – you'll find yourself on some long transfers to get around. Reading is the best leisure activity during these times, but books are heavy and impractical packing items. Instead, download as many books as you want on an e-reader or Kindle that packs away easily. You'll have reading material for hours with practically no extra weight.
#16 – AR Toiletry Bag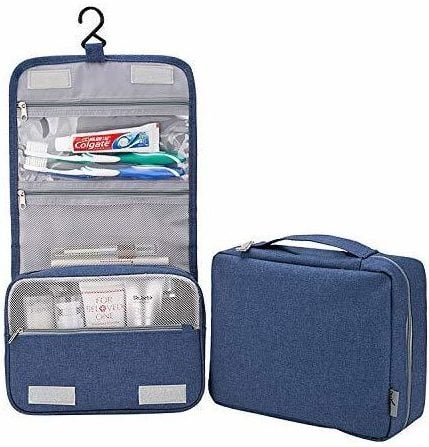 Another backpacker favorite for staying organized is a hanging toiletry bag. It's extremely helpful to have all of your accessories neatly gathered in one bag that you can hang for easy accessibility, especially when counter space isn't plentiful or even available. A well-organized bag is worth having whether you're tree whilst camping or a hook in the wall – it helps to have quick access to all your stuff.
#17 – Travel Pillow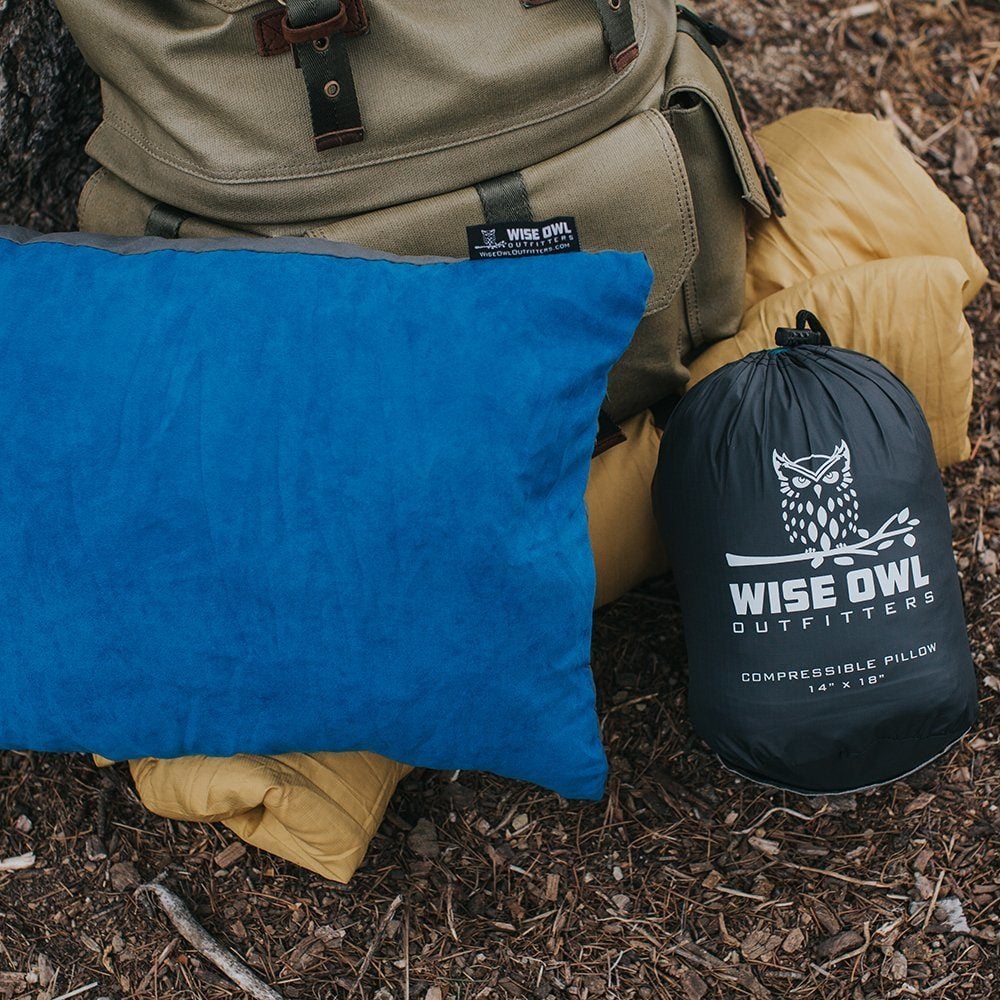 A travel pillow is a backpacker's staple for several reasons – and you'll want one for your what to take to South America checklist. One, it makes flights and other long-haul transportation much more comfortable. Two, if you have any red-eye travel, you're better equipped to get some sleep. And three, you want your own pillow if the one provided by your hostel is questionable, and you're worried about where it's been!
#18 – Travel Adapter
You should know ahead of time that not all outlet plugs and voltages in South America are the same. So, depending on which countries are on your itinerary, you may end up needing several different power configurations to keep your electronics charged and usable for your travels. Rather than trying to mix and match and figure out what works where you're better off packing one universal travel adapter that will work anywhere.
#19 – Portable Charger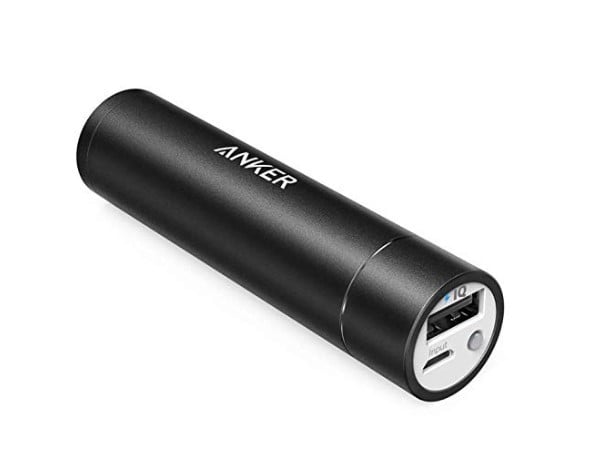 Having a backup power source on hand in your daypack to recharge dead or dying electronic devices is a smart idea. When you're out all day, and can't go back and sit in your room to wait for your electronics to power up again – a tiny portable charger will save the day. And it's good for more than just your phone – it works for any device with USB-charging capabilities.
#20 – Mosquito Repellent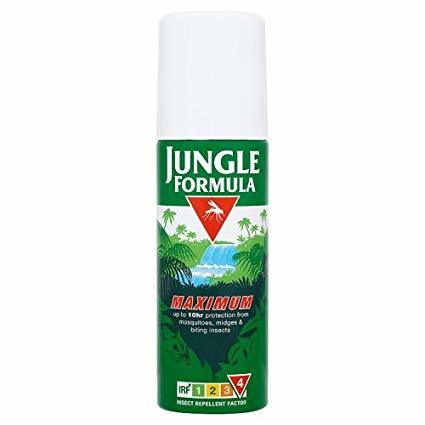 You have the potential of collecting some pretty nasty mosquito bites in South America – especially if you're traveling to tropical areas of the continent. You'll want to be prepared with effective deet-containing insect repellent as part of your what to pack for South America preventative items. Our preferred brand is Jungle Formula Maximum Range because it contains 50% DEET, which meets the World Health Organization's DEET strength recommendation.
#21 – Sunscreen
There's no doubt that you'll need sunburn protection in South America, regardless of which countries you visit. Be sure you have reef-safe sunscreen on your what to take to South America checklist. We recommend using only products that are free of the chemicals found in most sunscreens that are known to harm the underwater ecosystem. If you're diving and swimming in reef or marine-life abundant areas, this is especially important.
#22 – Sanitizing Wipes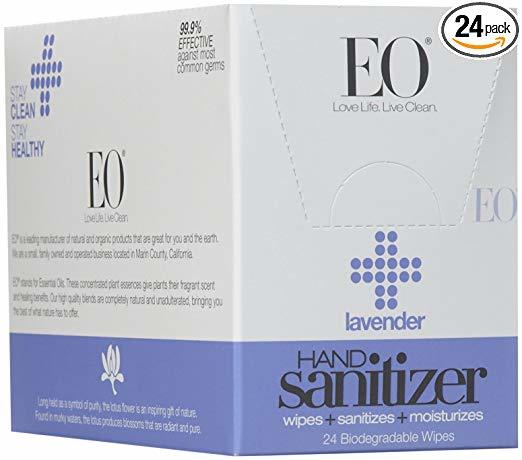 Every time you leave your room, be sure that your daypack is sufficiently stocked with biodegradable sanitizing hand wipes. Your best safeguard against getting sick or catching an unwelcome bug is to keep your hands as clean as possible – and always before eating. When you're out exploring, a public bathroom that has a sink stocked with soap may not be the easiest to find. But if you have wipes on hand, you'll be good to go.
#23 – Travel First Aid Kit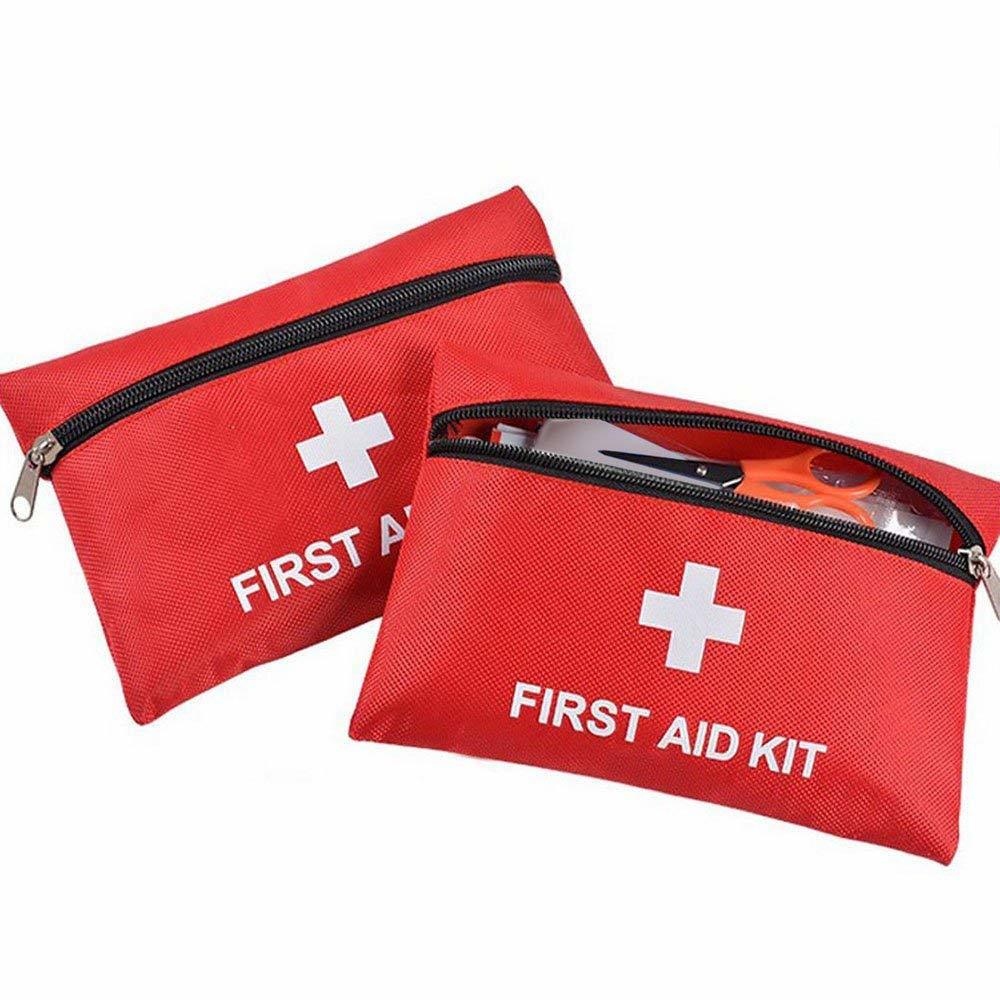 Every backpacker venturing through adventure-packed destinations needs to travel equipped with a small first aid kit. Even for the most minor cut, you don't want to expose any open wound to dirt or foreign bacteria in order to avoid a more serious infection. You want to be prepared with a disinfecting ointment and bandage to treat any injury. Also have basic medications stocked – like headache, nausea and diarrhea pills – just for safe measure.
What to Wear in South America
In general, you'll encounter many different styles and cultures in each country you visit – but you can pack items that fit into the laid-back style category when thinking about South America street fashion. But because it's so massive and activities and topography vary so widely, you'll have to plan out ahead of time what sorts of things you plan on doing when deciding what to wear in South America. What you wear to go trekking in the Ecuadorian Andes will differ greatly from what you wear for samba dancing while backpacking Brazil.
Our best advice: pack a few versatile items that mix and match for a variety of weather and cultural conditions. Six items of clothing should yield at least nine or ten outfits – not six.
You'll find that South American culture as a whole is more conservative in rural areas and towns. Short jeans shorts and bikini tops may be a common sight in Rio, but you don't want that to be your attire for non-beach locations, like Lima. Wear swimsuits and beachwear when appropriate, but keep it on the beach.
For active days and adventurous outdoor destinations, you'll want to wear quick-drying and breathable items – like moisture-wicking long and short-sleeve shirts, convertible hiking pants with a light rain jacket on hand.
You'll find more a more upscale sense of South America fashion in the contemporary big cities, like Buenos Aires and Bogota. Both men and women should wear outfits with a dressier look -like nicer dress shirts, skinny jeans and well-fitting pants.
Visiting South America in Summer
Summer – if you're coming from the Northern Hemisphere, remember that South America's seasons are reversed. The summer months are December, January and February, and South America weather will vary greatly depending on where you go. But overall, you can expect heat and often-muggy conditions when thinking about what to pack for South America.
Summer time is especially popular in coastal hot spots, where the beach and water provide some reprieve from inland heat. Places like Rio de Janeiro in Brazil and Punta del Este in Uruguay get packed with revelers looking to party it up beach-style for the holidays. If these types of places are on your summer travel wishlist, be sure to plan and book well in advance.
Meanwhile, you may find extreme humid conditions and showers in other parts of the continent. Like in the Peruvian highlands, for example, where it's the wet season.
When packing what to wear in South America in summer, you'll be more comfortable in versatile clothing items made of lightweight fabric – like cotton blends and moisture-wicking material. Shorts, short-sleeve shirts, t-shirts, tanks and summer pants are all smart choices. For hiking or mountain area activities, pack a pair of convertible hiking pants and breathable shirts. Also, have a rain jacket on hand for possible summer showers.
Don't forget your swimwear – one or two swimsuits, in case one doesn't dry enough for use the next day. And have your hat, sunglasses and sunscreen ready!
Visiting South America in Fall
Fall –you'll find some amazing conditions in many parts of South America in March, April and May. Most areas are still warm enough to enjoy plenty of outdoor activities, without being smolderingly hot. You'll get pleasant 65° F (18° F) during a trip to Buenos Aires, while central Brazil may be flooded with rain. Be sure to check conditions for your specific destinations beforehand.
Autumn offers exceptionally beautiful sights in the vineyard areas of Chile and Argentina, and beaches in the southern part of Brazil are still warm. May also brings the start of the dry season in Bolivia's Amazon rainforest, so this could be a good time for some Amazon trekking. There's plenty to see and do in the fall season, and you can expect to have fewer tourists around too!
South America weather in the fall can range from warm to chilly to rainy, so you need to have options for it all. Pack a mix of short and long sleeves, shorts and pants and layering options like a light sweater and a light jacket.
Need a couple of South America outfit ideas? For the warm spots like Ipanema, a pair of linen summer pants with a cotton tank – or t-shirt for guys – with a sun hat for styling. Add a cardigan sweater for lower evening temperatures. For trendy big cities like Buenos Aires, a pair of dark jeans with a boho blouse – or a short-sleeve dress shirt for guys – is perfect for daytime and evening wear. Top with a light jacket or black sweater if needed.
Visiting South America in Winter
December, January and February are generally fairly mild in South America, with the exception of mountain and skiing destinations where you'll find freezing temperatures. As for how and what to pack for South American winter travel, a lot will depend on your activity list and your destinations.
Winter is an ideal month for skiing and snowboarding enthusiasts who want to hit the slopes in some world's best ski spots, like Portillo in Chile and Bariloche in Argentina. It's also a great time to find drier and less stifling weather conditions in Brazil's Amazon rainforest and the Iguazu Falls.
Again, you'll want a smart variety of choice items you can mix and match and layer on as needed. Long sleeve shirts – both with and without a collar – sweaters, long pants, a pair of jeans and a down jacket are good ideas. Scarves and beanies are perfect for added warmth and accessorizing. For snowy areas, you'll want appropriate gear, like a thick winter jacket, gloves, hat and scarf.
Visiting South America in Spring
Spring – some of the best of South America can be experienced in the spring season. September, October and November conditions are comfortable and pleasant in most of the continent. And you have the added benefit of fewer tourists.
Spring is a particularly favorable time to hike the famed Machu Picchu, during Peru's dry season. It's also a fantastic time to visit the Patagonia area in Argentina and Chile, also known as South America's wild southern frontier. You'll get the rainy season in some parts of Brazil during the spring months, so research specific conditions ahead of time.
As for what to pack for South America for spring, choose versatile options and layers to accommodate different weather conditions and activities. Be sure to throw in a dressy outfit for what to wear in South America at night when going out to enjoy a nice dinner and drinks al fresco.
Here are South America outfit ideas for men and women. For men, a pair of chino pants with a solid black v-neck t-shirt is versatile and classic for many occasions, from sightseeing to bar hopping. Layer on a button-down long-sleeve shirt for bars on the fancier side! For women, a fresh spring look is a wide-leg sleeveless romper with a lightweight scarf as a classy accent. Top with a chunky-knit open cardigan for chillier conditions.
What Shoes to Pack for South America
Considering that you'll be doing lots of exploring on foot, comfort should be the top priority when deciding what shoes to pack for South America. But you also may spice it up a bit for the nightlife in big-city party towns, so you'll need a couple of well-thought-out pairs to cover your bases.
The specific types of activities you choose to do will greatly affect exactly which shoes you need. Be sure to plan out your activities – and where you'll be doing them – in order to pack the appropriate footwear.
For any hiking, jungle walks or off-the-beaten-track exploring – you'll want some durable hiking shoes or hiking sandals. You'll need proper foot support and soles with reliable traction to stay safe. If hiking Machu Picchu, or the Andes or in Patagonia, research and take the recommended types of hiking shoes for your level.
Definitely pack a pair of flip flops for the countless beach opportunities. You'll run into plenty of casual beach towns where flip flops will be the norm and will fit right into local South America street fashion.
For what to wear in South America in summer, a pair of sandals or flats for women is perfect for pairing with nicer evening outfits. For winter, women should opt for a pair of leather booties that are casual and comfortable for everyday wear and also dress up easily. Men will benefit from a pair of black leather sneakers or boat shoes for fancier occasions.
Females – What to Pack for South America
Hey ladies, check out these helpful tips to consider for your what to pack for South America list!
For Fashion
For fashion – it's probably the case that you'll be choosing comfortable and functional clothing for what to wear in South America most of the time. With all the adventure and outdoors types of activities available, it makes sense. But that doesn't mean that you won't enjoy an upscale night out once in a while, like going to the theater in Buenos Aires or checking out the hippest new bar in Medellin. Our advice is to have a go-to "little black dress" for any such occasion that's a sure bet for South America fashion, no matter what country you're in. You don't need much to turn this into a killer ensemble – throw on a pair of earrings, a dab of lip gloss, and you're ready to paint the town red!
Pack accessories that keep you safe!
Infinity scarves are chic and classy, but some even provide a hidden pocket to keep your valuables.
The Active Roots Zipper Scarf is your run-of-the-mill infinity scarf but with a hidden pocket that's big and sturdy enough for a night's cash, your phone, a passport and (hell with it) some snacks too!
For Accessories
While we don't advise taking expensive jewelry with you, there are plenty of inexpensive accessorizing options to choose from that easily bring a plain outfit to life. Pack a few fashion jewelry items – like a pair of chandelier earrings or hoops, a set of bangle bracelets and a layered necklace – and just like that, you can create a photo-ready look.
Males – What to Pack for South America
Ok fellas, here are some helpful tips for you as you're planning your what to pack for South America list:
For Fashion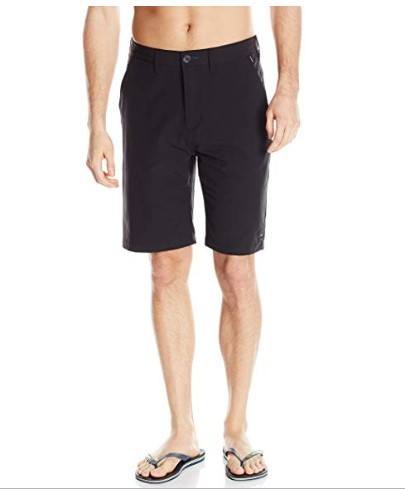 For Fashion – you'll definitely want to pack at least one or two pairs of boardshorts to wear in South America. You have occasion to use them in most of its best destinations. You'll need them for the beach and any other water sports – like surfing, snorkeling, standup paddleboarding and more. But there's no reason you can't diversify their use – they're quick-drying and light, which is comfortable for hot and humid days. So we recommend packing one neutral-colored pair – like black – that can perform double-duty as beachwear and daytime wear.
For Sun Protection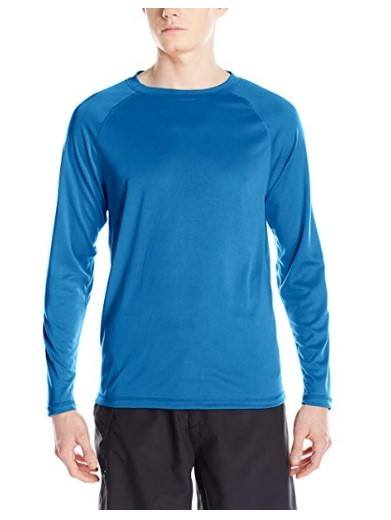 For sun protection – if you plan on spending a lot of time outdoors enjoys water-related activities – which is quite likely in South America – you need to cover up once in a while to protect your skin from too much sun exposure. We suggest packing a rashguard shirt because they're perfect for swimming, kayaking, surfing and other water sports – while sunproofing your upper body. They're also quick-drying and breathable, which you'll appreciate for other highlights – like trekking the Amazon rainforest trekking and hiking Iguazu Falls.
Want to learn more about how amazing South America is? Then check out our EPIC

backpacking South America guide

for more info! It covers everything from culture to activities to lodging to cuisine; all that and more.
What NOT to Pack for South America
Now that we've covered what to pack for South America, let's take a look at our tips for what NOT to pack for South America!
Don't pack expensive jewelry or valuables. Anything that looks fancy or that it could be worth money will make you a quick target for theft in bigger metro cities. Best to stay under the radar and not flash anything that a thief will find tempting.
Don't bring a lot of cash. You'll find plenty of ATMs in South America and places that accept major credit cards. Just carry enough money for small purchases and for smaller towns instead of carrying a lot at once.
Don't pack heavy items. You're saving a lot of weight by replacing books with an e-reader. Don't bring appliances – like hair dryers and hair straighteners – they're bulky and heavy, and you simply don't need them for everyday South American adventures!
The Best Backpack to Pack for South America
We're happy to say – after searching far and wide – that we've found the perfect travel bag for every type of backpacker out there. It's the Nomatic Travel Bag. Why is this bag our #1 recommendation as the best backpack to pack for South America? We're glad you asked!
The Nomatic is the best-designed travel bag you can find. Its 40-liter interior makes it a convenient carry-on size, but because of all the smart pockets and compartments that are built in – it packs in a lot more than you think! As for everything on your what to pack for South America checklist, there's room aplenty for all of it. Worried about how to fit in items like your shoes, electronics, and water bottle? No need. The Nomatic has separate pockets for all of these items and more.
It has awesome waist and sternum straps you can attach for additional carrying comfort, that your back will most certainly appreciate! You can also choose between backpack and duffle bag configuration thanks to its innovative strap system.
Lastly, the Nomatic bag is durably made with top-of-the-line waterproof material to endure the most rugged of travel conditions. There's nothing in South America that this travel bag can't handle!
Final Thoughts on What to Pack for South America
And that's it for your South America survival guide, amigos! You now have everything you ever wanted to know about what to pack for South America. As you prepare, refer back to the top-23 needs packing list, our tips on what to wear in South America and how to pack for the varying seasonal conditions. Remember that you also have our special packing recommendations for women and men – plus, what NOT to pack for South America.
Just keep in mind that South America is a BIG place, so be sure to do any necessary research for the specific countries on your itinerary for any extra gear or safety precautions you'll need to take for more advanced activities. But, overall, follow our tips, and you'll be ready for anything that wonderful South America throws your way!
Ok, you can get excited now!
Also – don't forget to sort your travel insurance! We've put together a roundup of the best travel insurance for backpackers, or if you're low on time, get a quote from World Nomads now, our favourite travel insurance provider.
Yay for transparency! Some of the links in this post are affiliate links. This means that if you book your accommodation through the site, The Broke Backpacker will earn a small commission at no extra cost to you. Your support helps me keep the site going.
---
Need More Inspiration?
Like this post? PIN ME!!!
Bougie-coffee lover and staunch enemy of coriander, language teacher and aspiring polyglot. Art hails from North Florida, where elevation fails to reach even 5 meters. Maybe that's why he's in love with the Andes, where you'll find him in the local cafés, ordering the almuerzo del día, with absolutely no cilantro.