Mexico is a fantastic destination for backpackers. Whether it's the well trodden paths of the Yucatan, getting lost in Mexico City, or heading off somewhere further afield, Mexico has something to offer everyone.
Visit one of the new seven wonders of the world at Chichen Itza, go diving in the famous cenotes, or watch Lucha Libre to fully immerse yourself in Mexican culture. And don't forget the food; tasty tacos, delicious enchiladas, burritos, tostadas, and tequila! There's no shortage of amazing cuisine in Mexico.
Pack your suncream, change up some Mexican pesos, and get your data sorted. If you've considered getting a sim card for your trip to Mexico, you're in the right place. Often overlooked, getting the right sim can save you a lot of money when traveling.
Avoid expensive roaming charges, and bad data connections by getting a sim that's right for where you're going. We've created this epic sim card for Mexico guide to help you to decide which one is best.
Holafly Mexico Unlimited Data eSim
Why Buy a Sim Card For Mexico?
We all know how useful smartphones can be especially when traveling. Whether it's staying connected with family back home, or making plans with new friends on the road, phones are an essential part of any trip.
Your current network provider may or may not work in Mexico, depending where you are from and what mobile network you are with. It's best to check with them directly before looking at alternatives.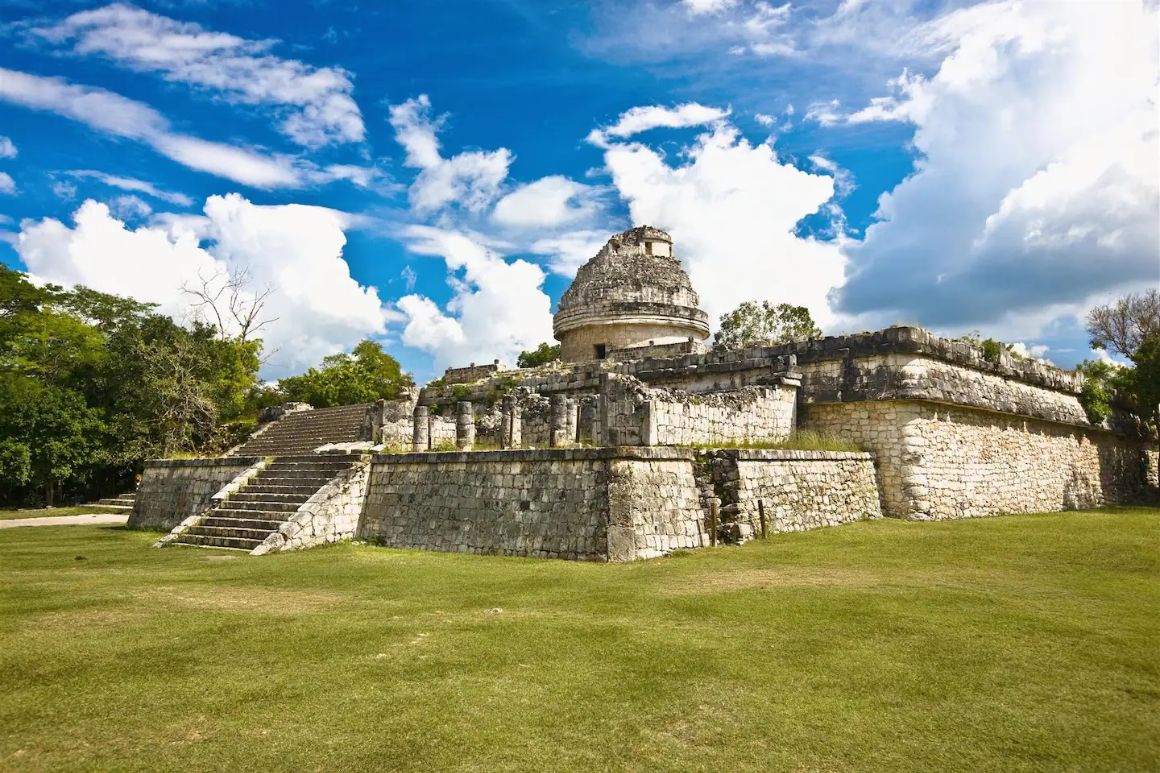 Even if your normal sim does work you may still encounter issues like getting cut off, or having to pay for expensive overseas packages.
Getting a sim specific to Mexico is the best way to ensure no issues, and usually, save money in the process. Of course this only works if your phone is unlocked to any network provider.
Buying a Sim Card For Mexico – Things To Consider
What Mexico sim card is best for you? Of course we can't answer that as everyone is different. While some people may only use Google Maps and Whatsapp, others will want to update their socials, stream media, and stay connected as if they were at home.
There are many variables to take into account when it comes to finding the right sim card for Mexico. In this article we will break down the options, and look at how to find the best sim for you.
Price
How much does a sim card in Mexico cost? Of course price is one of the most important factors. Usually you can save a lot of money by buying a local sim card, but some packages aren't that great of a deal when you look at the small print. No one likes getting ripped off, so it's best to do your research beforehand.
The cheapest deals might not necessarily be the best deals overall. Always make sure to check all of the details thoroughly so you know exactly what you are getting. Sometimes the deal may be cheap, but top-ups might be pretty expensive.
Data
Make sure to carefully look at the initial package. Would you pay that much for data back home? If not, then it's probably not a good deal. But data costs can vary hugely country by country.
A great hack is to go onto your online account with your current network provider. Here you can actually find out how much of your data allowance you're using. You'll probably want to factor in a bit extra though as you'll be relying on your phone a lot more when you're away.
Top ups are another important thing to check. Some tourist sims can't be topped up at all as they are made to be thrown away after a trip. This becomes a nuisance if you use up all of your data or decide to stay longer in a place.
Coverage
Where are you staying in Mexico? The same as back home, different places have different levels of coverage. While digital nomad hotspots like Tulum are pretty well connected, some more rural parts of Mexico may not have good coverage.
Also some networks work better in some parts of a country than others. Make sure to research where you are traveling to on online forums to see who provides the best coverage. There are some great tips online, the best person to ask is always someone that's already been there.
It's not always easy to find out what network has the best coverage in a certain place. But it's worth your time as picking up a sim that doesn't work means it's going to be next to useless.
Are there any coverage issues or blind spots? Are there mountainous areas? Will you be visiting any islands? Holbox Island for instance has terrible Wifi, so a good cell signal is all the more important.
It's useful to know that Telcel is the biggest network provider in Mexico and has the best overall coverage.
Bureaucracy
You can get a sim card pretty quickly, easily, and without too much hassle in Mexico. Avoid companies who are insisting on too much paperwork. If they are asking for too much information or take too long to get you set up, it could be a way of stealing your information. Always buy from approved retailers and not just some guy on the street!
Expiration
Always check the lifespan of any sim card you are buying. This is very important as the sim card will become useless after its expiry date.
If you have no fixed plans and are thinking about returning, consider getting an open ended sim. That way you can keep the sim card active and use it again and again, saving the hassle of getting a new one every time.
Where To Buy a Sim Card For Mexico
There are mobile internet shops everywhere in Mexico. They are especially easy to find in tourist areas like airports, shopping malls, and city centres. Here we take a look at the best places to buy a sim card for Mexico.
eSim
By far the easiest option for buying a sim card in Mexico is to get an eSim. Simply apply and register online before your trip. There's no need to find an outlet, negotiate prices in 'Spanglish', or risk losing your own sim after you take it out of your phone and hide it in a very secure place (this may have happened to us)!
An eSim is just like a normal sim but without a physical product. You just download it onto your phone and it gives you access to your new data plan. The only downside is that not all phones are compatible. Make sure that your device is eSIM-compatible and that your carrier is unlocked before purchasing.
We recommend using a Holafly eSIM in Mexico as they offer great prices and top coverage.
The Future of the SIM Card is HERE!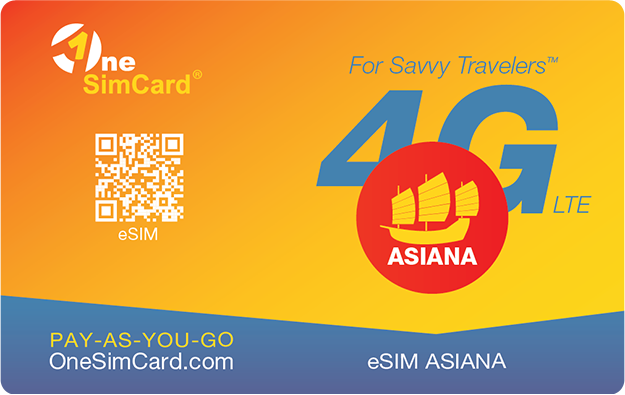 A new country, a new contract, a new piece of plastic – booooring. Instead, buy an eSIM!
An eSIM works just like an app: you buy it, you download it, and BOOM! You're connected. It's just that easy.
Is your phone eSIM ready? Read about how e-Sims work or click below to see one of the top eSIM providers on the market and ditch the plastic.
Buy an eSIM!
In The Airport
Depending on where you are flying into you can easily get a Mexico sim card on arrival. Cancun Airport can be expensive though as the prices are heavily inflated. Mexico City has much better deals for tourists.
The advantages to getting a sim card as soon as you arrive is that the airport staff can usually understand English and will get you set up in no time. The disadvantages are that there is often less choice, and you could be paying a lot more than a local.
You may have to just get whatever is available in the airport at the time, which can be an issue with night time arrivals as many shops will be closed.
At a Store
You can usually find an international phone shop in most cities in Mexico. Many will have sim cards especially for tourists. Just make sure that there is enough data to cover your stay as some will offer mainly calls and texts.
These stores usually have the widest range of options, plus they are unlikely to rip you off. But be prepared for all of the signage to be in Spanish. Shop workers may not speak English either.
Some big names in Mexico include AT&T, T-Mobile, Movistar, and Telcel. Sim cards can cost around MXN $0.99 and come in three formats: Standard, Micro, and Nano.
As an example you can pick up a Telcel sim card for around $25. It will come with 12 GB of data and free social media apps (excluding YouTube).
It's easy for foreigners to buy a sim in Mexico as you don't need your passport or ID. Your Mexican number and sim card doesn't even need to be registered to your name. So anyone trying to take your details, is probably just signing you up to marketing emails.
Is This the Best Travel Pack EVER???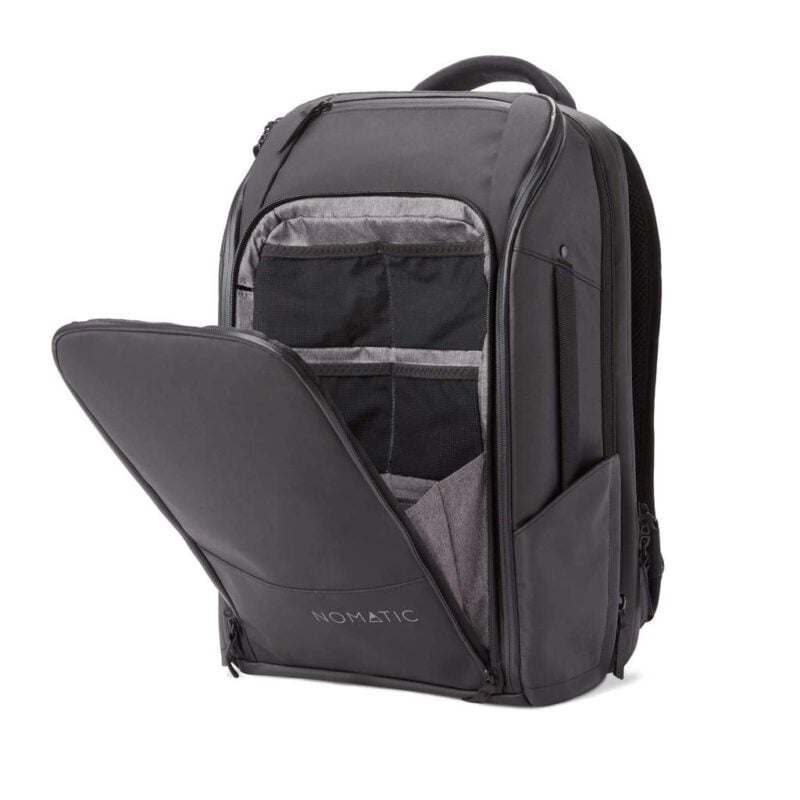 Buying a Sim Card in North America
AT&T, Movistar, and Telcel sim cards will work throughout the USA, Canada, and Mexico. This means you can use data, send texts, and make calls in any of these countries at no additional cost. You will also get unlimited social media with these providers, like Facebook, Whatsapp, Instagram, and Twitter.
Online
The most convenient option is of course to buy a sim online before you even leave for the airport. Spend some time shopping around for the best deal, and don't waste any precious vacation time hunting down a sim card for Mexico.
There are a lot of options when it comes to buying a sim card for Mexico online. Plus you can buy international sim cards, which are even easier if you are visiting several countries.
To save you time and effort, we have put together our favorite, local, and international sim cards for a trip to Mexico. Packed with data, they are best for modern phone users who mainly use Whatsapp (or another free messaging service) to make calls and send messages.
Best Mexico Sim Card Providers
For an easy guide to the best sim cards to get for a trip to Mexico look no further. We've got you covered! Have a look at these local and international sim options.
OneSim are a Boston-based sim provider who have been specialising in traveler-friendly international sim packages for some time now. They have a different array of International Sim Cards that will work in many different countries including India.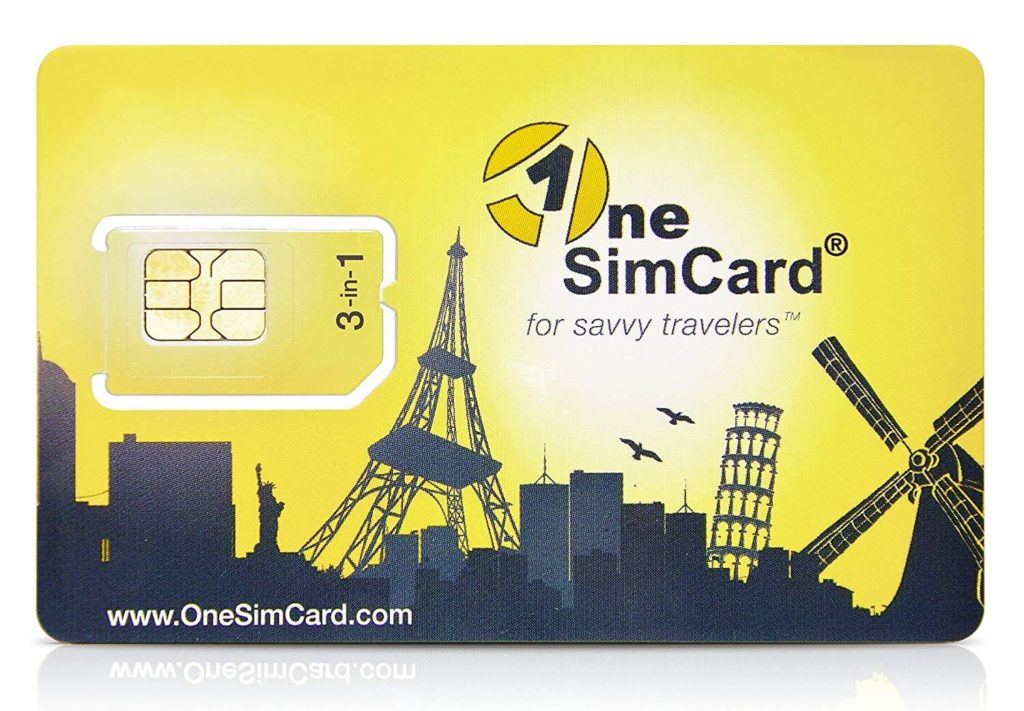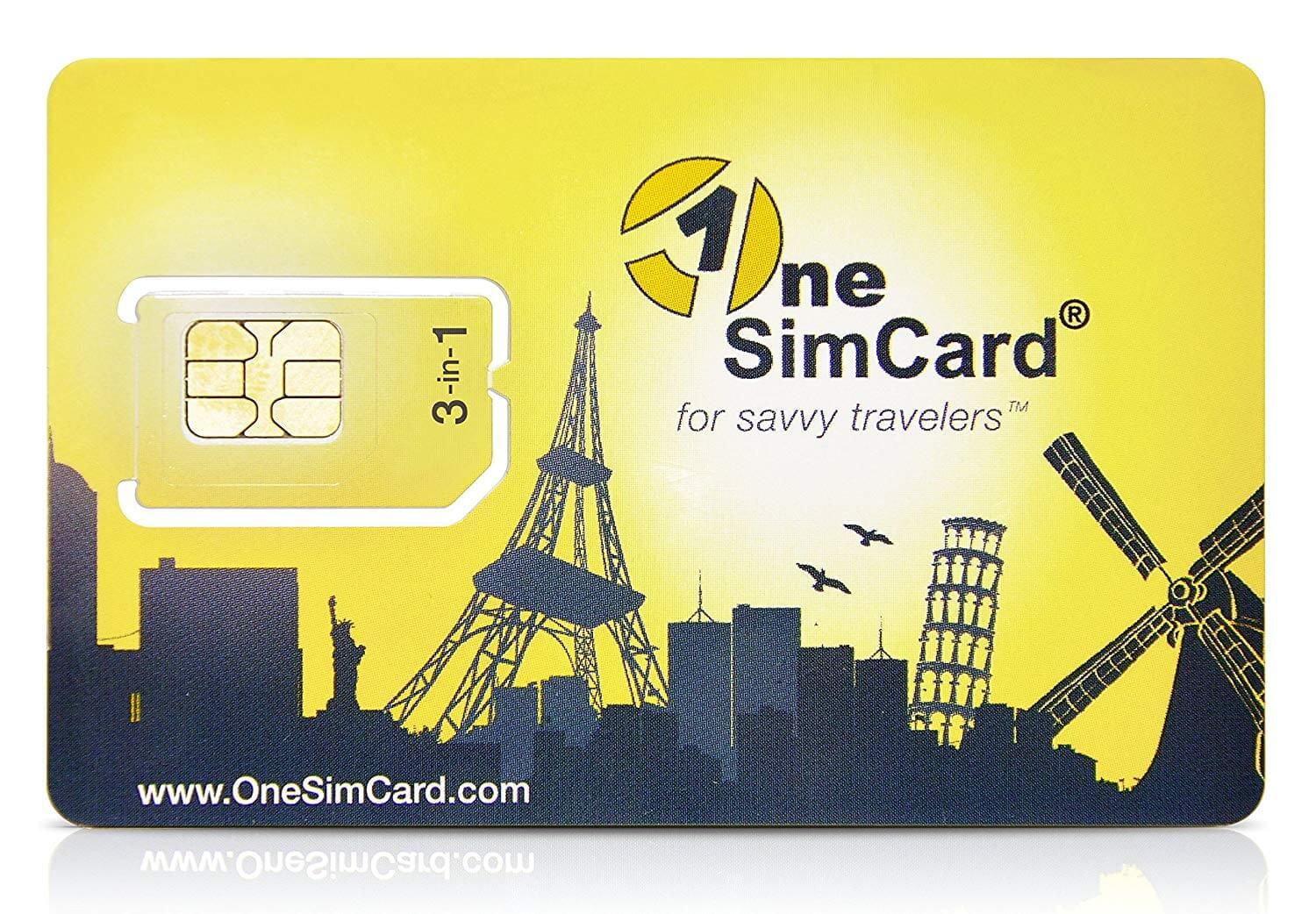 This is a great option for regular travelers who visit a number of different countries or simply make repeat visits to the same country.
If your phone is e-Sim compatible, then check out the OneSimCard eSim World package. That way, you can find out more about e-sims and how they work.
OneSimCard eSIM World
Offers coverage in 150+ countries with free incoming calls received on an EU number in most of them.
Sim + Data Packages from $13.00.
No expiration date.
If your phone is NOT e-Sim card ready, then stick with plastic and check out their Europe & More Package which will work all across Europe.
OneSim Universal
Offers coverage in Greece + European countries.
Sim + Data Packages from $29.99.
No expiration date.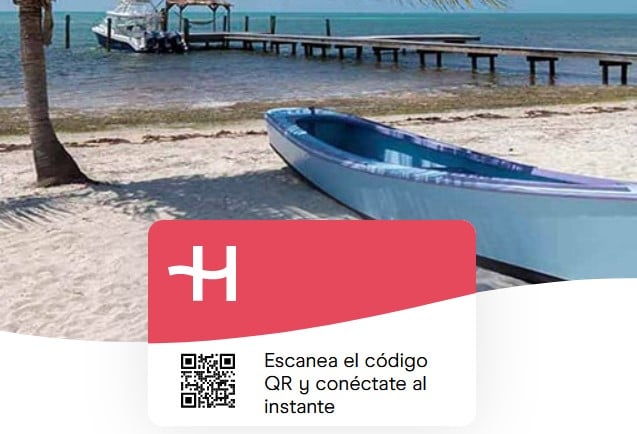 The HolaFly Mexico eSim card comes in a few different options. We like the 30-day data eSim for Mexico, as they offer unlimited data so you don't have to worry about going over your allowance. The sim uses the AT&T network and can be downloaded instantly, so no waiting around before your trip.
€69
Unlimited data, no calls or texts (use Whatsapp)
30 Days
If you need an actual sim card instead of an eSim, they offer unlimited data for 30 days for €87, and post the sim card to you for free. These can't be topped up as they are unlimited, you just buy a new sim with more days if needed.
Nomad offers great value eSims across the world, they promise a near-local price with no contract, no hidden fees, and no nasty roaming charges. The Nomad Mexico eSim uses the Truphone network and add-on data is available with easy top ups.
$27
5 GB Data, no calls or texts (use Whatsapp)
30 Days
Final Thoughts on Getting a Sim Card For Mexico
Mexico is a rite of passage for many backpackers. From the beaches of Cancun to the ancient ruins of Chichen Itza, there's plenty of exploring to do. Brush up on some Spanish, grab some Tacos Al Pastor, and enjoy this fantastic country, safe in the knowledge that you can stay connected.
Mexico is such a fun place to visit as a traveler. We hope this guide has helped you to choose the right sim card for your trip. Let us know how you get on in the comments. We always love to hear from you!
---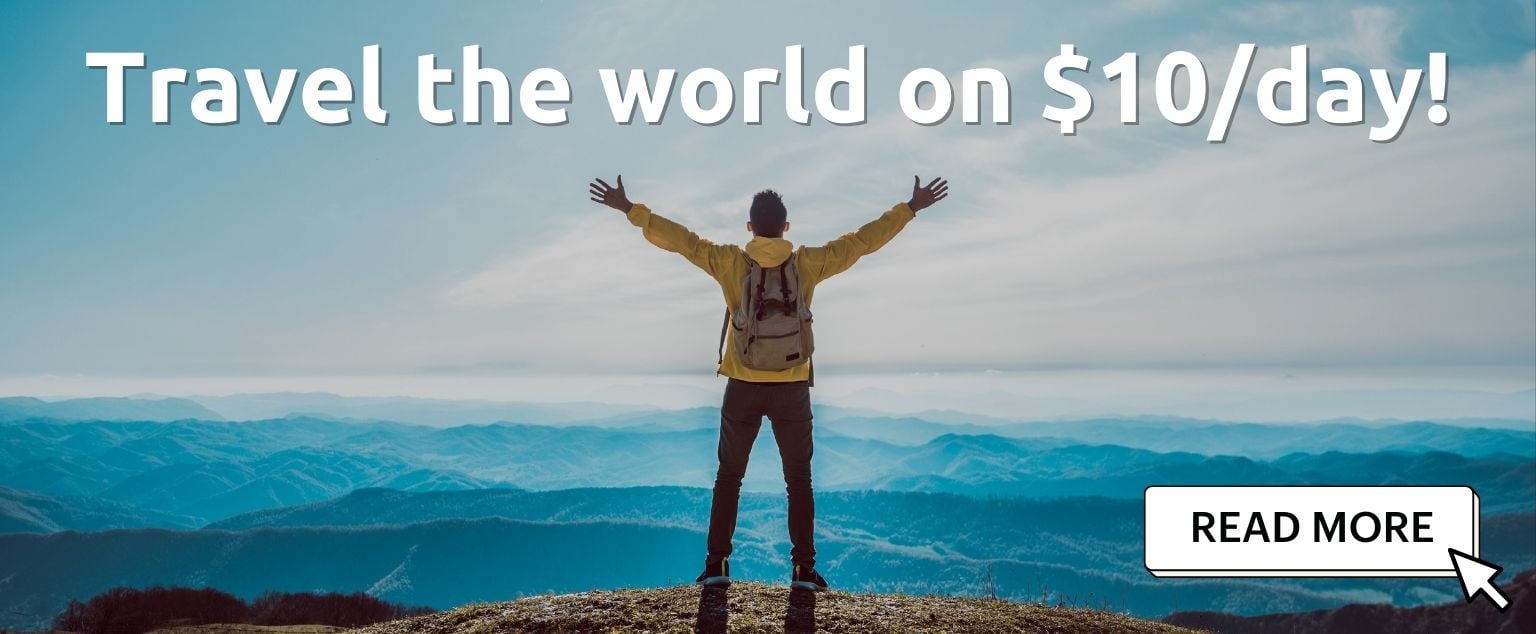 And for transparency's sake, please know that some of the links in our content are affiliate links. That means that if you book your accommodation, buy your gear, or sort your insurance through our link, we earn a small commission (at no extra cost to you). That said, we only link to the gear we trust and never recommend services we don't believe are up to scratch. Again, thank you!