Amsterdam is a world-class destination that should be on everyone's bucket list. In reality, there's so much to do here you'd need a lifetime to explore every part of this wondrous city, with its hip bicycles, lovely canals, famous cafes, and peculiar canal houses.
Once you've soaked in as much as you can whilst exploring Amsterdam, why not then venture outside and discover a whole new part of the Netherlands. You might be surprised to learn that there's a lot more to this country than just its capital city and so many people, unfortunately, miss out when they visit.
So any chance you get, plan a day trip beyond the city borders and experience the true culture and magic of the Netherlands. Running through vibrant flower fields, soaking in breathtaking scenic views, and indulging in appetising local cuisine are just a few experiences awaiting those who have a thirst for adventure.
Another great thing about Amsterdam is that no destination is too far away. This is why taking any of these day trips from Amsterdam is so easy to organise. Once you head out of busy Amsterdam you'll soon realise what else this compact nation has to offer.

Unlock Our GREATEST Travel Secrets!
Sign up for our newsletter and get the best travel tips delivered right to your inbox.
Getting Around Amsterdam, and Beyond
It's pretty easy to get around Amsterdam and beyond, with its wide range of transport options. You can hop on a public bus or jump into a boat to reach your destination. Amsterdam has an impressive range of public transport options, and going anywhere is a breeze.
Public transport in Amsterdam includes metros, trams, buses, trains, and ferries.
The most economical way of travelling around Amsterdam is with the city-issued, OV chip card, also known as OV-chipkaart. This makes transport in Amsterdam affordable.
With the OV card, you can have unlimited access to all public transport and you can buy tickets ranging from 1 hour to 7 days.
The fastest way to get around is the Metro, however, you can't get too far with it since the network isn't too extensive.
The train is the best option for day trips from Amsterdam, as it is well connected, especially to various Dutch towns, Belgium, and France.
Another great way to enjoy sights in Amsterdam and areas surrounding Amsterdam is on bicycles. The Netherlands is a bike-friendly country, with miles and miles of bike paths and lanes designated for cyclists. It's also super flat.
Remember when you're selecting where to stay in Amsterdam to be sure to check nearby public transport links so you can take these trips easily.
There are numerous car rental services if you wish to use a car to travel between cities. However, car parking is costly and the streets are often too narrow to drive.
Use Bookaway to find the best deals on transport – buses, planes, trains, and ferries. It'll save you a load of time when organising transport and you'll probably nab an EPIC DISCOUNT too!
Book your transport on Bookaway NOW. Get the best price for the best ride… then use those savings to buy the best feed in town!
Book Your Transport Here!
Half-Day Trips in Amsterdam
Amsterdam is one of the most beautiful cities in the world. The canals, the art galleries, awe-inspiring museums, and little oddities truly awaken your sense of adventure, there's so much to see in Amsterdam. The good thing is that it has a lot happening around it too, and thanks to the well-connected train network, you can be there and back on the same day. So even. if you only have a weekend in Amsterdam, you can still take a trip.
Day Trip to Keukenhof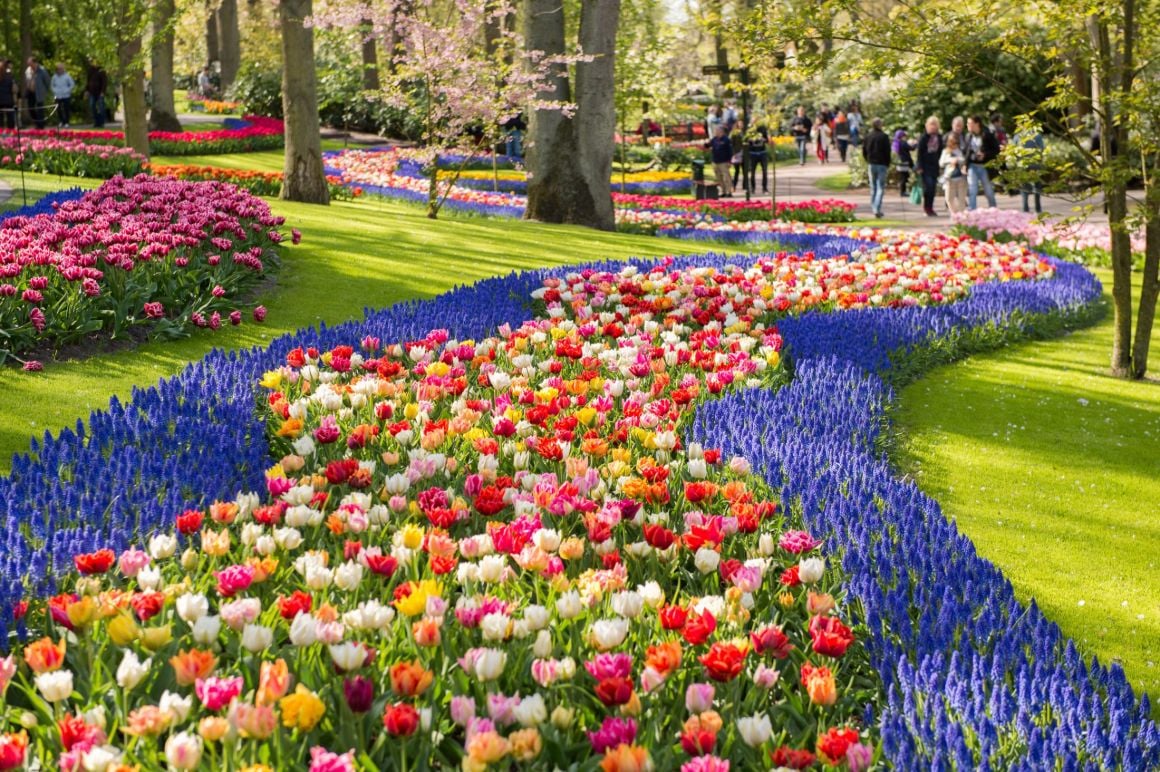 The Netherlands is world-renowned for its tulips, and if you are in Amsterdam, you have to visit the world's largest flower gardens. Especially when it is only half an hour away.
Keukenhof – known as the Garden of Europe – is located on the outskirts of a town called Lisse. It is a perfect Amsterdam day trip whether you're travelling with kids, family, or with your significant other. And if you are an artist, photographer, or have a love for all things vibrant and beautiful, you can't help but be mesmerised. No matter the lack of interest you might have in flowers in general, these dazzling rainbow fields are too impressive and beautiful to not win you over.
As you step into the fields, you'll be stuck with the splendour of over seven million flowers (not just tulips), in every colour and shade imaginable. The 79 acres of land will leave you speechless once. You'll be even more amazing to find out that it was once a kitchen garden for a country estate, how extra is that!
Make sure you time your visit to Amsterdam right because this exquisite site is only accessible for two months, from mid-March to mid-May.
Suggested Trips – From Amsterdam: Day Trip to Keukenhof, Tulips Fields & Delft, Keukenhof Gardens 5-Hour Group Tour in Spanish or English
Day Trip to Zaanse Schans
If you have only half a day, then this is the best and the most convenient day trip from Amsterdam.
Just 19 minutes from Amsterdam, Zaanse Schans is an open-air museum that showcases the industrial past and at the same time, amodern community still thriving today. It feels totally surreal to see this clash of the past and the present. This town looks exactly like it did in the 1700s and has been lovingly preserved as an ode to old Holland.
Zaanse Schans is a perfect place to experience archetypal Dutch things, such as windmills, wooden clogs, a clog maker's workshop, an old bakery, and the many devices used before industrial development.
Here, in the open-air museum, you can tour the picturesque old village, watch an old school farrier at work and even try a sample of the famous local cheese in a working factory. Be sure to be respectful to the people of this town when you visit as it is also not just a museum but where real people call home too!
Suggested Trips – Amsterdam: Half-Day Zaanse Schans Tour and One Attraction, Amsterdam: Zaanse Schans and Giethoorn Day Tour
Day Trip to The Hague (Den Haag)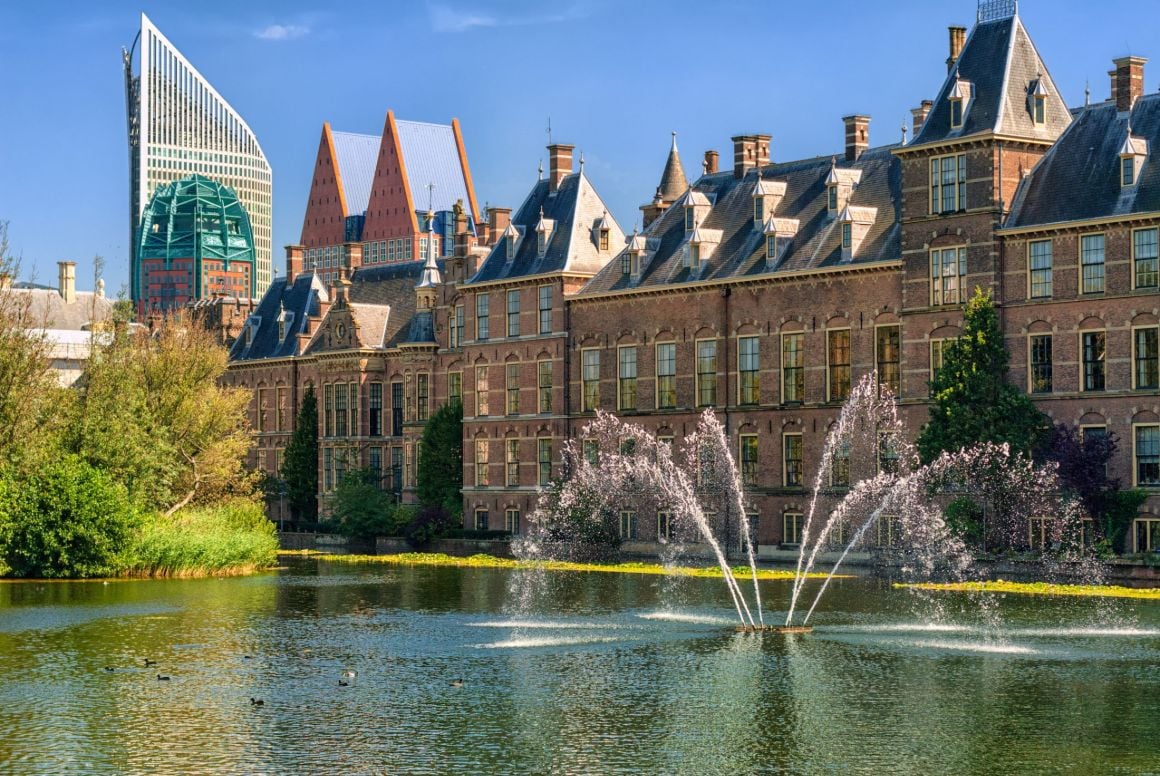 This gorgeous day trip from Amsterdam is to a city nestled on the North Sea coast, and while this destination is a must-visit for everyone, it's one art lovers simply can't miss. This is the place where you can see the 'Girl with The Pearl Earring' with your own eyes, amongst other world-famous works. The art collection at the Mauritshuis Museum is unrivalled and holds some of the most legendary pieces by artists such as Andy Warhol, Vermeer, and Rembrandt.
Anywhere you look around the city, you'd find historic buildings of great significance. With the aura of grandeur this city has, it's no wonder it's home to the Dutch Royal Family and the Dutch Government too. The Binnenhof Complex, the parliamentary building sitting on the deep green shimmering lake, is one of the oldest parliament buildings in the world, still in use.
You can also visit the royal palace Lange Voorhout and get a glimpse of how the Royal family life. Or if you prefer to lose yourself in another way, you can explore the worlds ofDutch graphic artist MC Escher and hisnever-ending staircases. It's like Squid Game in black and white!
Suggested Trips – From Amsterdam: Rotterdam and The Hague Tour in Spanish, Small Group Tour to UNESCO Kinderdijk & The Hague
Day Trip to Antwerp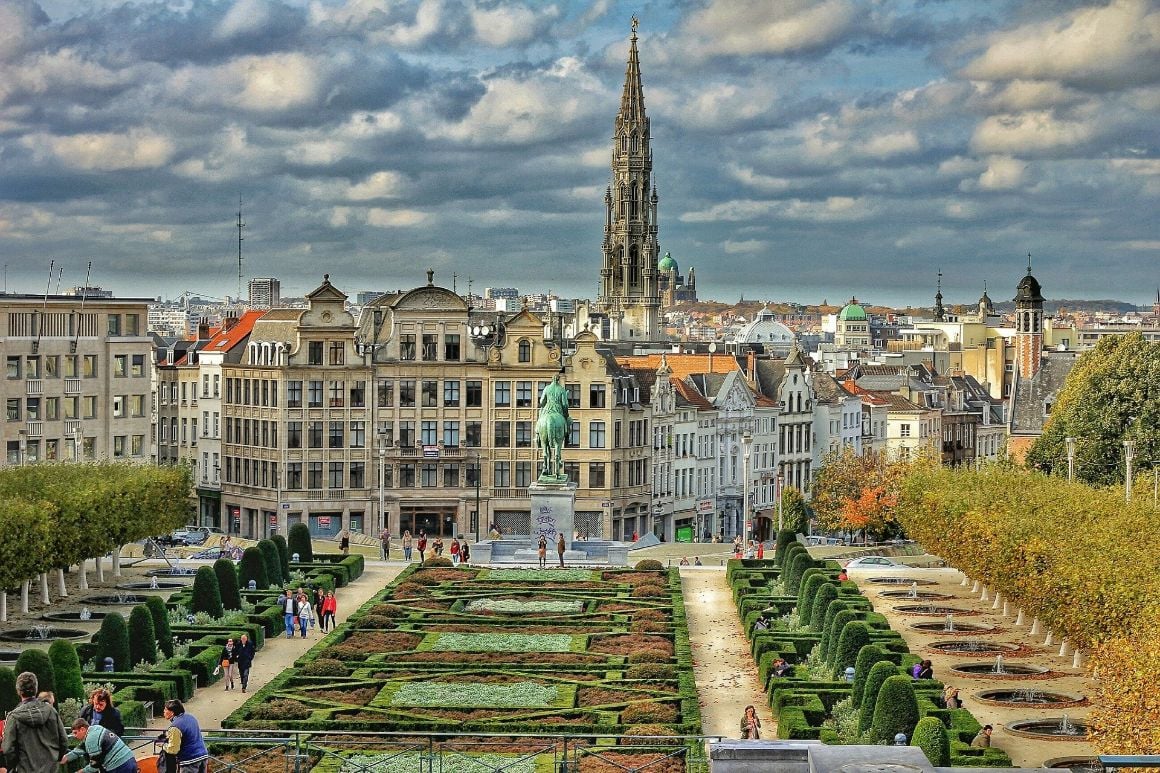 The best thing about Amsterdam is that it serves as a doorway to some of the best cities in Europe. While staying in Amsterdam, you can even plan a day trip over the border to the Belgian port city of Antwerp.
Antwerp is the kind of city that appeals to a wide range of people and interests. If you love the riverside activities and the general buzz of a port city, you'll enjoy a trip to Antwerp. You'll also love it if you are a history aficionado because the city dates back to the Middle Ages and the full of stunning examples of architecture from that era that have been wonderfully preserved.
There's so much to do and see here. Don't miss out on Rubens House, or the dazzling gothic Onze Lieve Vrowekathedraal (Cathedral of Our Lady). The Plantin Moretus Museum is a paradise for all book lovers. Once you've seen it all, take a quiet stroll along the cobbled lanes and enjoy the old charm that emanates from Antwerp.
If you've had your fill of history and high culture for the day, then why not embrace a different side to Antwerp and bring things down a level! The city is famed for its buzzing and vivid nightlife and there's sure to be a party going on any night of the week! Just make sure to make your bus back and don't lose your passport… we've all been there!
Suggested Trips – Private Full-Day Sightseeing Day Trip to Antwerp and Brussels from Amsterdam, Private full day Sightseeing Tour to Antwerp from Amsterdam, Cultural Antwerp & Capital Brussels: Day Trip from Amsterdam
Day Trip to Giethoorn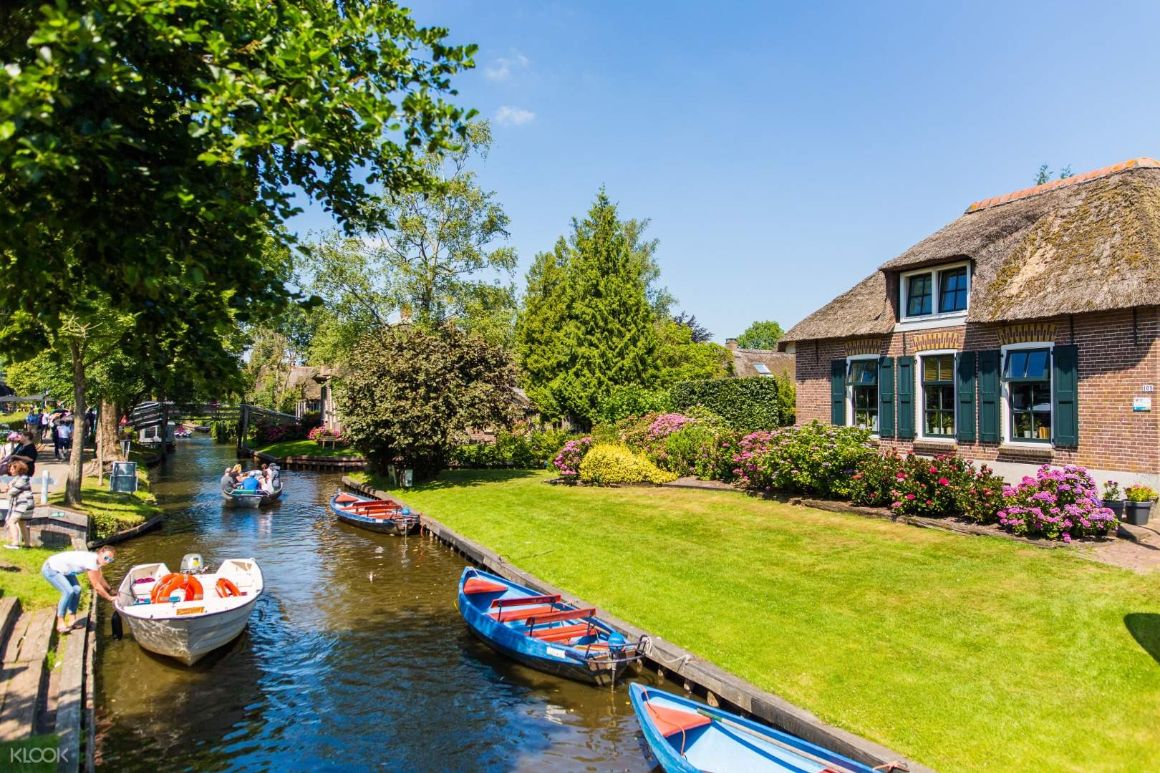 If for whatever reason you've never been to Venice (Seriously, sort yourself out!), don't fret too much because just an hour and a half from Amsterdam is the 'Venice of the Netherlands', Giethoorn.
Both cities might have wonderfully historic canal systems to explore, but that's where the similarities end. Unlike the chaotic beauty of Venice, Giethoorn is a canal lined village with unmatched serenity and charm. If you are looking for a place to unwind, this is the best day trip from Amsterdam for you.
The village has no roads at all and instead just relies on its series of quaint canals. Take a peaceful boat ride around town and you'll be struck by the beauty of the old cottages with thatched roofs and their immaculate green gardens that lead right onto the canal, usually where the owner has their boat parked up! Imagine nipping to the shops in this town!
When you feel compelled to get a closer look at these beautiful houses, there are several paths around the village perfect for a leisurely stroll or a bike ride. The lack of cars, their beeping horns and pollution make this place just so peaceful. The relaxed village vibe of living by the water and the unique set-up of the town make it a really fun place to explore.
To get even deeper into the village, head over to Binnenpad and visit the floral gardens, farmhouses and walk along the wooden bridges above the canals.
Suggested Trips – From Amsterdam: Day Trip to Giethoorn by Bus and Boat, From Amsterdam: Zaanse Schans and Giethoorn with Boat Ride, From Amsterdam: Giethoorn & Enclosing Dike Full-Day Tour
Is This the Best Daypack EVER???
Full-Day Trips in Amsterdam
If the sights and sounds of Amsterdam, with its many different sides, teach you one thing, it's that The Netherlands is a quirky and deeply fascinating place to explore. Past and present very much collide in this country where the architecture might be old, but the attitude is very much in the modern-day. It might make you wonder what other oddities, obscurities and ornamental places the rest of The Netherlands has to explore. Well, thankfully when you visit Amsterdam you're in the perfect place to explore the country a little further.
Day Trip to Utrecht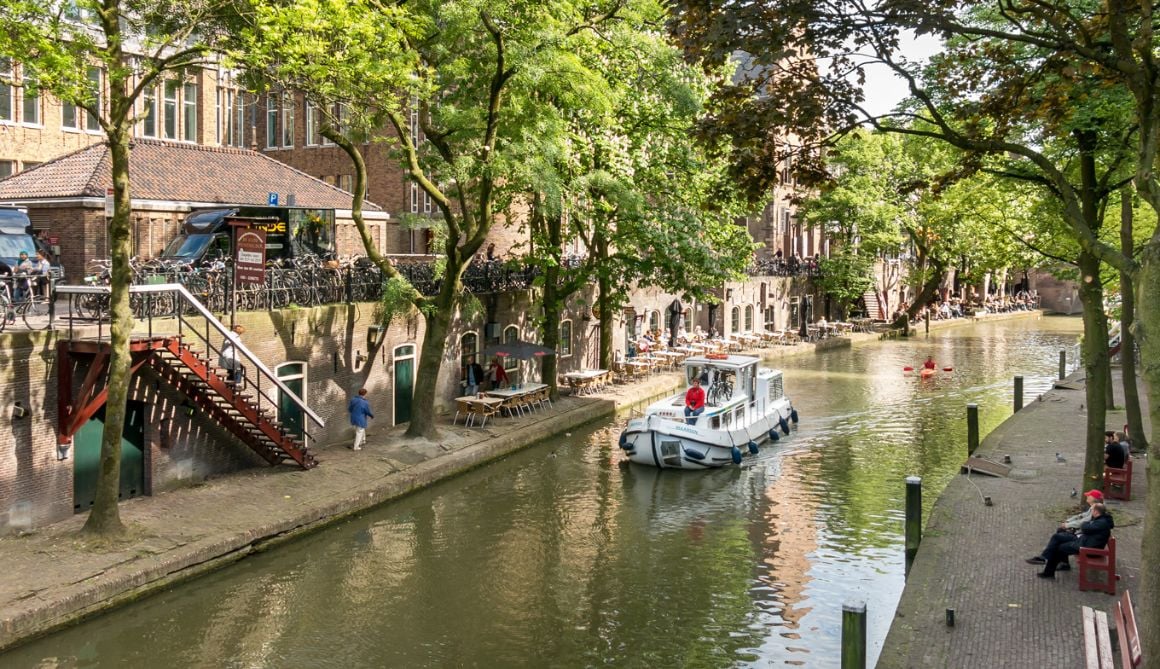 Just a short distance away isUtrecht, one of the most amazing day trips from Amsterdam you can take. This trip is especially for those who have fallen in love with the charming Amsterdam canals and want to experience a similar but quieter city.
The highlight of Utrecht is Oudegracht (old canal) that dates back to the 10th century and runs right through the centre of the city. Being such a huge part of Utrecht, the city revolves around the engineering marvel of this two-storey canal. Originally built for industry, today you'll find an array of charming cafes and restaurants along its banks. Taking a stroll along the canal at any time of day is charming, but head here after dark as the reflection of the light twinkle in the water and it's truly magical.
You'll be so enchanted by the canal, that you'll spend the first few hours just wandering up and down taking it all in. You must also visit the stunning old castle, Kasteel de Haar, which seems to have jumped right out of a fairytale. Don't forget to stop by the quirky Museum Speelklok too, a museum dedicated to ornate self-playing instruments! The Dutch really are an eccentric bunch!
The centuries-old canal is a symbol of the history and industry of this great city. Take a peaceful walk down the canal and visit the beautiful old buildings along the way. These include the City Hall, Winkel van Sinkel, and Stadskasteel Oudaen.
If you want to extend your time in Utrecht, why not stay in accommodation that gives you an uninterrupted view of the waterways, like a canal house in central Utrecht.
Day Trip to Hoorn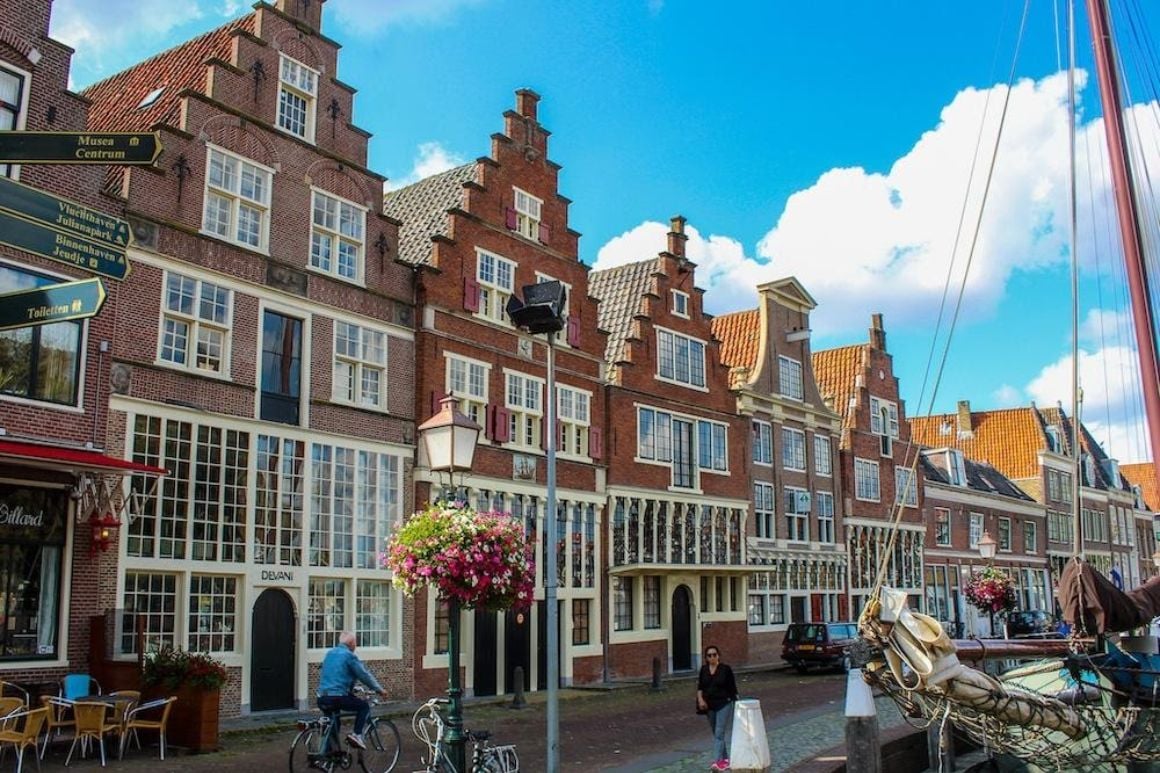 Hoorn is a picturesque little town right next to Ijsselmeer Lake. This town is guaranteed to be a pleasant day trip from Amsterdam in many ways. The biggest draws of Hoorn are its waterside activities, historic buildings, the beautiful nature spots on the outskirts of town, as well as the unmistakable Dutch atmosphere.
Being right by the lake it's probable that you'll get sucked into the waterside and have to force yourself away to explore the rest of the town. If you want to learn more about themaritime history of the town then visit theWestfries Museum, itself a stunning piece of architecture too. You can also jump on board ahistoric sailing ship and tour the harbour town from the water.
Explore the 17th century the yacht harbours with their classic gabled houses, unique shops and quaint galleries lining their coast. There are even remnants of the old city walls built to protect its inhabitants, the centrepiece is the stunning Main Tower.
If you are into souvenirs and shopping, you'll love the quirky shops and unusual stores down the narrow lanes. Check out Nieuwe Noord, Kruisstraat, Lange Kerkstraat, Nieuwstraat, Kerkplein, Kerkstraat and Wisselstraat on your adventures.
Another interesting spot is the old prison turned museum. Spend a few hours on the inside to see what life was like on this prisoner island in the middle of the harbour.
Hoorn has so much to offer visitors, if you want to stay a little longer then check into a welcoming bed and breakfast and take your time discovering the hidden gems of this beautiful town.
Day Trip to Maastricht
Two hours from Amsterdam, located on the borders of Germany and Belgium, Maastricht is one of the most beautiful cities of The Netherlands. The city has a rich history with stories of sieges, overthrown rulers, and raging wars. First established by the Romans in 50 BC, the old city of Maastricht has been amazingly preserved through the centuries.
While the city is known for many things, the first thing you need to know about Maastricht is that it has an incredible culinary culture. Make sure you begin your tour of the city with a flavourful local pie called Limburgse Vlaai which is often filled with cherry, apricot, strawberries, and plums.
Once you've had your fill of pie, set out to explore the city on foot to burn it off! Make your first stop at the Basilica of Our Lady. This church was built like a fortress in the 11th and 12th centuries so that people could take shelter inside in case trouble struck.
As you stroll around town you'll see traces of the Medieval Ages everywhere, especially in the Old City walls. If you are a little too curious about the ways of the Medieval folk, you can even see a toilet near Hell's Gate. Just don't use it ok!
Day Trip to Den Burg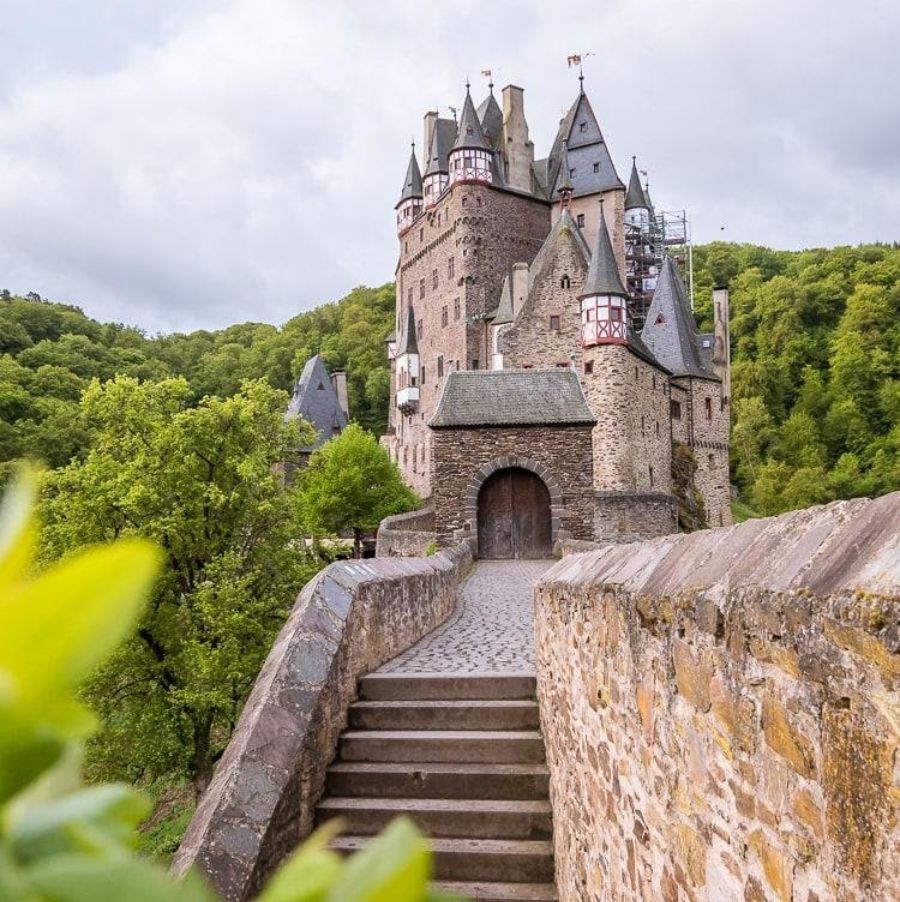 This day trip from Amsterdam is unlike any other on the list. Den Burg is located in Northern Holland on the island of Texel. You can either drive take a train to Enkhuizen and then take a ferry ride across to the island. It takes less than two hours to reach this Texel and it's a worthwhile one for sure.
A trip to Den Burg is like a mini holiday to an exotic island in the summer months. Cycling is the best way to explore the small island and so much of it can be seen in a day beyond just Den Burg itself. Admire the stunning sand dunes, endless beaches, ingenious dykes and rolling green pastures.
How about taking a stroll through the beautiful woodland and getting lost in the beauty of this island. Water sports are quite popular too, you can surf, sail, canoe or just take a refreshing dip in the ocean.
With the island being so relaxing you might want to stay a little longer, check out Stayokay Texel which was within walking distance from the city centre of Den Burg.
Day Trip to Rotterdam
Just one hour away, Rotterdam is a great choice for a day trip from Amsterdam. This trip is specifically fitting when you are in the mood for something extraordinary. The city is known as an "open-air museum" and is somewhat of a marvel to the eye.
Rotterdam stands out from other cities in the Netherlands because of its modern architecture. Rotterdam was pretty much destroyed during WWII, but they took what was left of it, and transformed it into a futuristic, modern city. If you decide to stay the night be sure to take in the city lit up at night when it becomes even more enchanting.
Not all the old buildings were destroyed and what remains makes up a fascinating patchwork of old and new. First things first, visit the old neighbourhood of Delfshaven with its narrow canal houses. Then be sure to visit the fascinating Cube Houses next. Their unique design will leave you admiring their innovativeness and the modern architectural techniques applied to them.
And while you're there, visit the huge horseshoe-shaped building known as the Markthal Market Hall. This building is one of the most famous spots in the city with its 11.000 m2 artwork of fruit and vegetables adorning its underside. It's not just a pretty face either, below the arch is an extensive market hall too, hence the artwork!
Day Trip to Groningen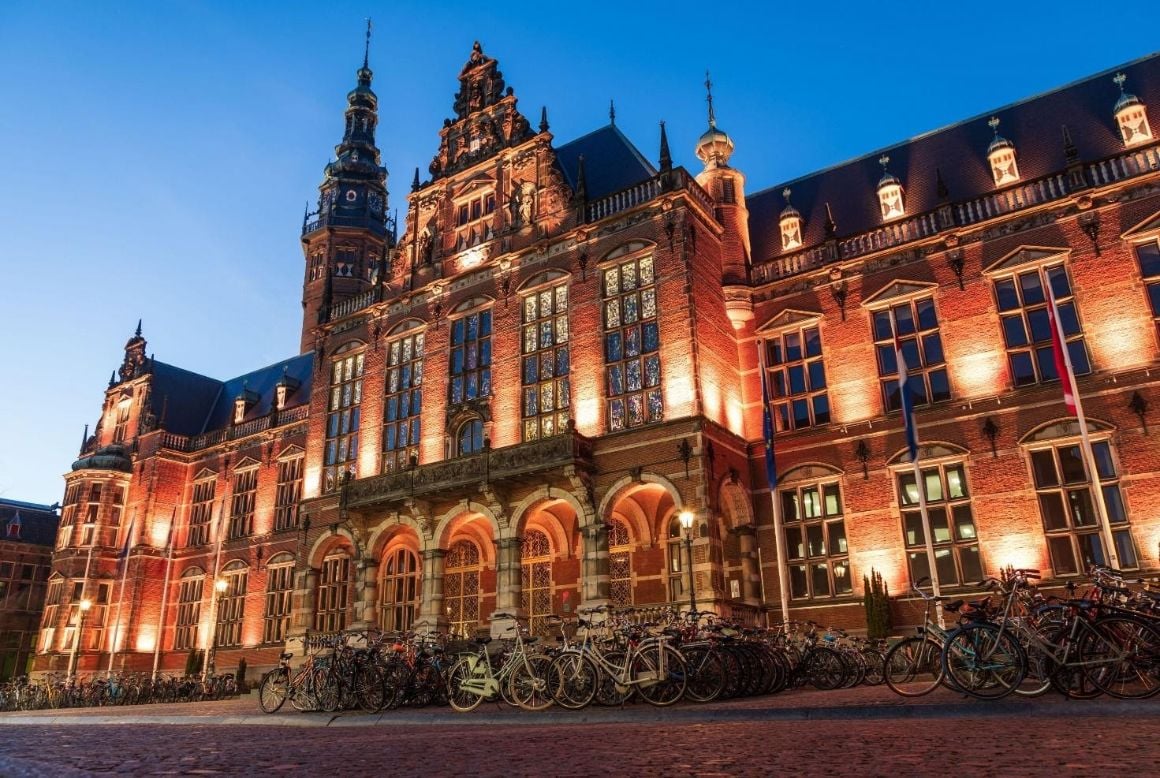 Amsterdam is a beautiful city with so much to admire including the typical Dutch architecture. However, you may feel the ambience of the city is somewhat spoilt by its understandable popularity. Fortunately, on a day trip from Amsterdam to Groningen, you can take it all in uninterrupted and imagine what it was like centuries ago.
Groningen is a small university town with a plethora of classic Dutch architecture and comparatively fewer tourists. The eateries offer a wide range of fine cuisine, thanks to the younger population that dominates the town and give it a lively charm. Head over to the Old Town District and stroll or bike around in typical Dutch style. Here, you'd come across old squares, the 19th century Town Hall, and a Gold Office from the Renaissance era.
You simply cannot visit Groningen and miss out on their legendary museum. Groningen Museum was founded in 1874 and today, it is one of the most tech-savvy museums in the entire world. The museum itself with its surreal and colourful architecture seems to have landed on the banks of Verbindings Kanaal from a time machine.
Small Pack Problems? 😉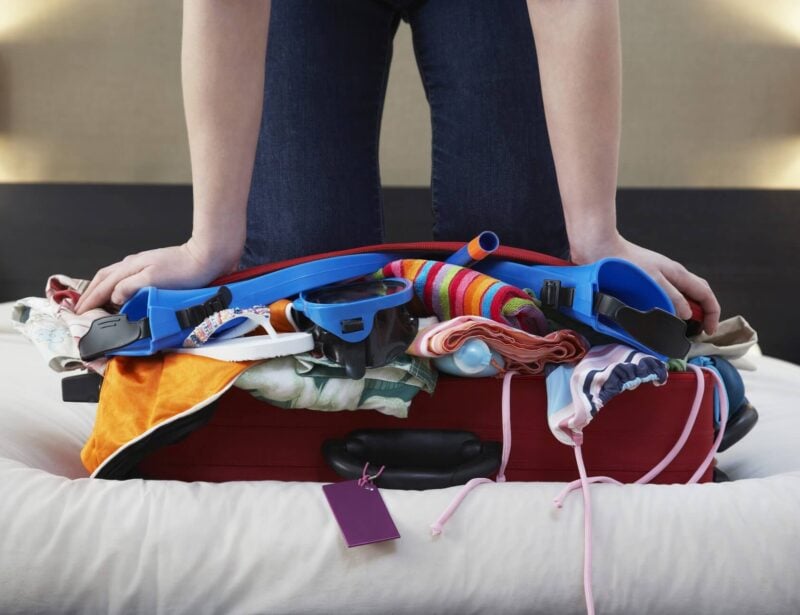 My missus travels with all her clothes in ziplock bags: don't be like my missus. UP YOUR PACKING GAME!
Packing cubes for the globetrotters and compression sacks for the real adventurers – these babies are a traveller's best kept secret. They organise yo' packing and minimise its volume too so you can pack MORE.
Or, y'know… you can stick to ziplock bags.
View Our Fave Cubes
Or Check Out the Sacks!
Don't Forget your Amsterdam Travel Insurance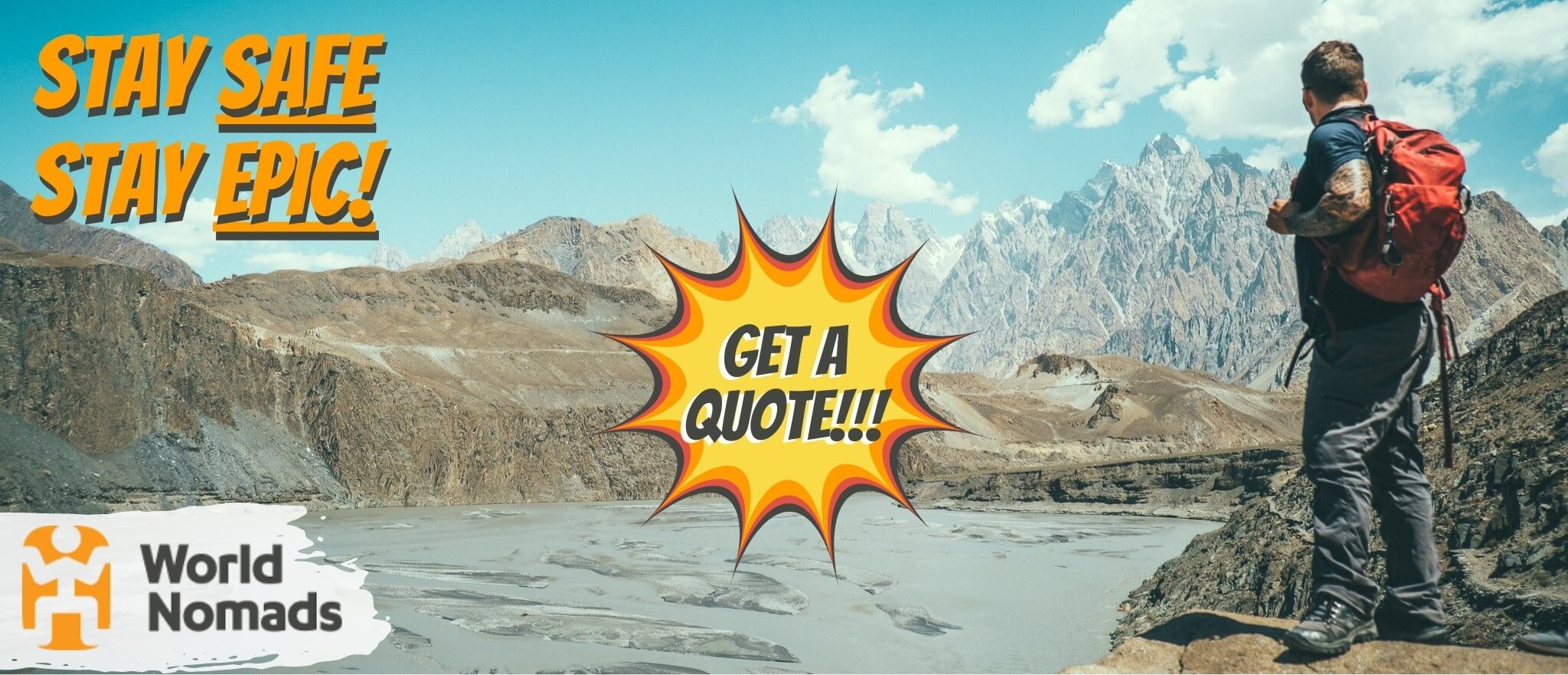 World Nomads' mission is to support and encourage travellers to explore their boundaries. They offer simple & flexible travel insurance, and safety advice to help you travel confidently.
They've been doing it since 2002 – protecting, connecting, and inspiring independent travellers just like you.
Get a quote below or read our in-depth review!
World Nomads provides travel insurance for travelers in over 100 countries. As an affiliate, we receive a fee when you get a quote from World Nomads using this link. We do not represent World Nomads. This is information only and not a recommendation to buy travel insurance.
Final Thoughts
The Netherlands might be small but this country packs a punch when it comes to its spectacular, unique and historic sights. Deciding which day trip from Amsterdam is the best might be harder than you think!
On one hand, we have the magical canals of the Utrecht but on the other, we have the spellbinding Dutch Architecture in Groningen. Either one is a great accompaniment to your Amsterdam Itinerary.
However, if you must choose a trip, we'd highly suggest Keukenhof, the Garden of Europe. The mesmerising floral fields are covered in endless colours and aromatic scents that overwhelm the senses.
However, you can only see the flower field in the spring. If your trip to Amsterdam doesn't align with that, then add Rotterdam to your bucket list. Amongst the old-world charm of Europe, this city stands out with its innovative and cutting-edge architecture.
---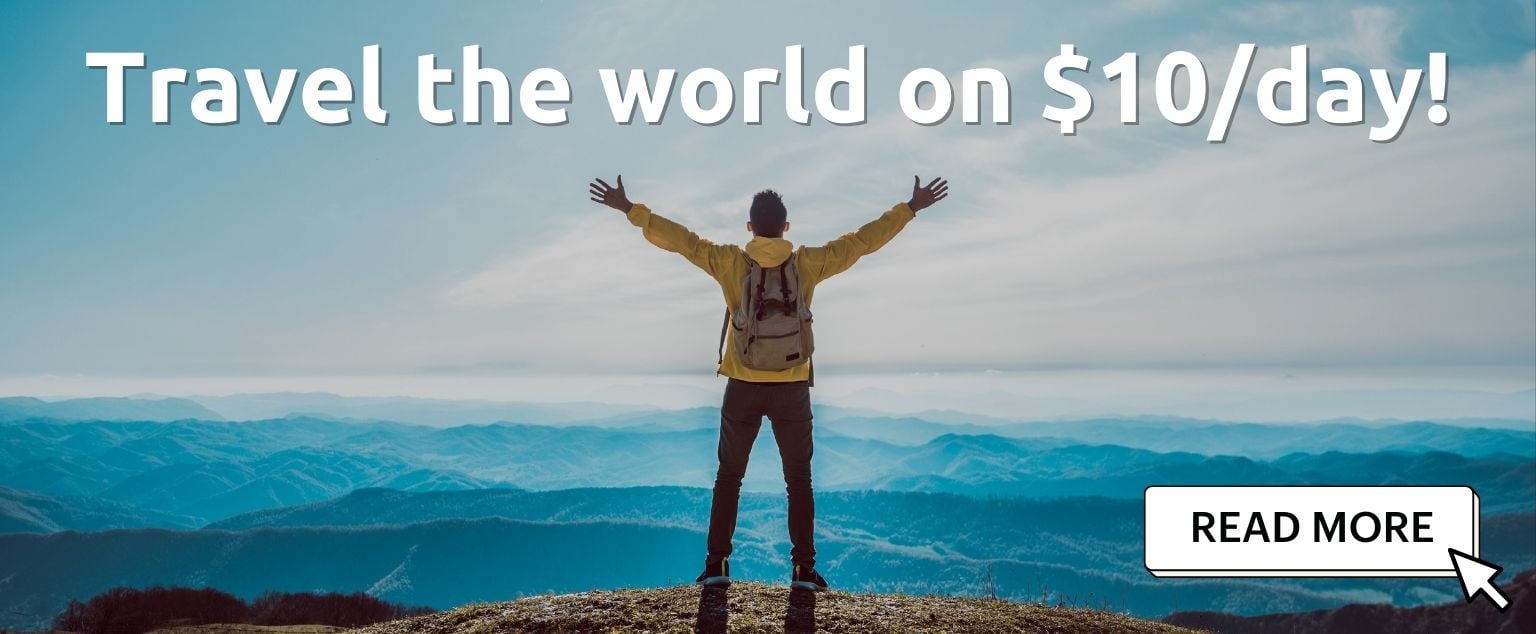 And for transparency's sake, please know that some of the links in our content are affiliate links. That means that if you book your accommodation, buy your gear, or sort your insurance through our link, we earn a small commission (at no extra cost to you). That said, we only link to the gear we trust and never recommend services we don't believe are up to scratch. Again, thank you!