Cape Town, also known proudly as the Mother City, is the southernmost city in Africa and among the world's most iconic destinations. A thriving coastal city with lots to see and do, there's never a dull moment when exploring South Africa's second-biggest city.
From beaches, winelands, and mountains (including the famous Table Mountain) to charming neighbourhoods, museums, and excellent shopping and nightlife, there's something for all tastes in Cape Town. Whether you're looking for romantic experiences, places to enjoy with your mates, or family fun, you'll find what you're looking for here.
We've created the ultimate list of the best places to visit in Cape Town so you can pack as much into your city break as possible for the most awesome time.
Before you dive right intof the excitement waiting for you below, check out where to stay in Cape Town first. Theres plenty of neighbourhoods to choose from all with a different flare. Find the one that's right for you, book your accommodation, and THEN, continue on down the list!
#1 – Table Mountain – Possibly one of the most important places to visit in Cape Town
Why it's awesome: Table Mountain is one of South Africa's most iconic landmarks. A striking sight from afar, nothing compares with going to the top of the famous flat mountain. It's a haven for nature lovers and adventure seekers and you'll get plenty of incredible photographs (not to mention bragging rights!).
The views are incredible and there's lots of native flora and fauna to spot. Standing one kilometre (0.6 miles) high, some rock layers are around 500 million years old!
What to do there: Take the easy way up the mountain and ride the Table Mountain Aerial Cableway. Although the journey only takes a couple of minutes you'll have excellent views and reach the top with minimal effort.
Alternatively, hike up the mountain for a greater sense of achievement. See the 12 Apostles, Lion's Head, the ocean, and the city of Cape Town spread beneath you. There are several nature-surrounded walking trails and local wildlife includes mongooses, porcupines, dassies, tortoises, lizards, and the endemic Table Mountain ghost frog. The peak is the perfect vantage point to watch a dazzling sunset.
#2 – Bo Kaap – One of the more unique places to visit in Cape Town!
Why it's awesome: Bo Kaap is a charming and colourful suburb of Cape Town. It's a unique destination with plenty of character and soul. The homes are painted in vibrant hues, with pinks, greens, blues, purples, oranges, and other shades that are sure to wow you.
Previously an area of slave housing, occupants painted their homes as an expression of freedom. Many of today's residents are Muslim, a reflection of the times when people from Malaysia and Indonesia were brought to Cape Town to work, and there's a strong Islamic flavour.
What to do there: Stroll through the peaceful neighbourhood and enjoy the unfolding scenes and riot of colours. An audio tour explains more about the area's history and helps you dig deeper and bring the past to life.
Visit the interesting Bo Kaap Museum to learn even more about the neighbourhood and see South Africa's first official mosque. Bo Kaap is a great place to sample delicious Cape Malay cuisine and there are many excellent restaurants to satisfy your appetite. You could also take a cooking class to replicate your favourite dishes at home.
#3 – Boulders Beach – Awesome place to visit in Cape Town with kids!
Why it's awesome: Boulders Beach boasts soft white sands and relatively warm waters that are sheltered by large granite rocks. The scenic bay is a safe and clean spot for swimming and sunbathing. The primary draw is, however, to see the resident penguin colony. Thousands of African penguins call the beach home and they are the only penguin species found in all of Africa. You can see the cute penguins all throughout the year, but if you visit in January you'll likely see plenty of young penguins waddling along the beach.
What to do there: Take some time to relax and unwind on the sandy beach and soak up some sun and swim in the sea. The beach is rarely exceptionally busy. Admire the views of the large rocks rising from the ocean and the boulders scattered across the sands. Call into the Boulders Visitor Centre to learn more about the large marine birds that call the area home and follow the boardwalk for terrific views of the penguins. The boardwalk leads around Foxy Beach, passing through dunes and wild patches of vegetation.
#4 – The Castle of Good Hope – One of Cape Town's coolest historical sites!
Why it's awesome: The Castle of Good Hope dates back to the 17th century. Built by the Dutch East India Company, it is a strong symbol of Cape Town's colonial past. Restored and renovated, it's one of the best examples of architecture from the Dutch East India Company anywhere on the planet. It is also the oldest functioning building in all of South Africa. Today the historic fortress houses a military museum and is a must-visit for anyone interested in learning more about the Mother City's past and development.
What to do there: As you walk around the five-walled stone fortress you cannot help but be impressed by its strength and imposing appearance. Sitting in the shadow of Table Mountain, there are awesome views to admire. Climb up onto the bastions for some of the best vistas. There are free walking tours on most days of the week, taking you on a journey back in time. Inside the Military Museum you can see old weaponry, uniforms, and other military memorabilia, and the William Fehr Collection has an excellent collection of art and antiques.
#5 – The Company Gardens – A nice non-touristy place to visit in Cape Town
Why it's awesome: The Company Gardens were created by European settlers to grow fruit and vegetables to sell to ships sailing to India through the Cape. There are walking trails through the park and you'll encounter plenty of wildlife. Easy to access, yet often overlooked by tourists, the urban park is known as Cape Town's green lung. The oldest gardens in South Africa, there are many historic features as well as a couple of interesting museums. Whether you set out to explore the garden's hidden treasures or prefer to unwind in the peaceful shade of a huge tree, the gardens offer something for everyone.
What to do there: The Company Gardens are home to friendly squirrels who will scamper up to you for treats. Buy a bag of peanuts and hand feed the tame creatures and spot an array of other wildlife, including geese and herons. You can see even more feathered creatures in the aviary.
Wander tree-lined walkways, admiring soaring rubber trees, the unusual gingko trees, and the ancient saffron pear tree, which is South Africa's oldest tree! Relax next to pretty ponds and see charming fountains, including the historic Rutherford Fountain that dates back to 1864. History lovers will enjoy the South African Museum and Cape Town Holocaust Centre, while art enthusiasts shouldn't miss the South African National Gallery, all found within the gardens.
#6 – St. George's Cathedral – One of the most religious places to see in Cape Town
Why it's awesome: St. George's Cathedral was built in the early 1900s and is South Africa's oldest cathedral. It played a vital role in the resistance against apartheid, welcoming people of all colours to worship. It is often known as The People's Cathedral because of its open approach. Archbishop Desmond Tutu led many marches and campaigns from here. It's an impressive piece of architecture and the crypt is today a funky jazz restaurant! An active place of worship, the cathedral often hosts classical music concerts too. Furthermore, the cathedral is active in social projects, helping to improve the lives of locals.
What to do there: Step inside the splendid cathedral to enjoy a serene ambience and escape the heat outside. The stunning stained glass windows depict religious scenes and the main window features a black Christ. You'll also notice Mahatma Gandhi in one of the windows, a sign of the cathedral's tolerance and openness. The Hill Organ and bells are also worth seeing. Step into the cloisters and follow the Siyahamba Labyrinth for some mindfulness and meditation. Descend into the crypt for a lesson in humanity at the Memory & Witness Centre and treat yourself to a delicious meal accompanied by the lilting sounds of jazz in the stylish restaurant.
#7 – Robben Island – An awesome place to visit in Cape Town for half a day!
Why it's awesome: Robben Island lies some seven kilometres (4.3 miles) off the coast of Cape Town in Table Bay. The island was previously used to detain political prisoners, three of which later went on to become presidents of South Africa. Nelson Mandela spent 18 years imprisoned on the island. A World Heritage Site and living museum, many tour guides are former prisoners. It's an important historical site and provides many insights into the country's past and present. There are several old buildings on the island, as well as the prison, and it's also home to some interesting wildlife.
What to do there: Feel a chill as you take a tour of the former prison, leaning more about the people incarcerated here and the socio-political past of South Africa. It's a great place to learn more about apartheid in South Africa. Highlights include the old maximum security prison, the convict-built Garrison Church, Robben Island Lighthouse, a leper graveyard, quarries, military bunkers, and Robert Sobukwe's house. Keep your eyes peeled for penguins and seals. You'll almost certainly see rabbits too — the island is thought to be home to more than 20,000 of the small creatures!
#8 – V&A Waterfront – Easily one of the most fun places to check out in Cape Town
Why it's awesome: A place where the city meets the ocean, the V&A Waterfront is one of Cape Town's most popular tourist destinations. The stylish development has heaps to see and do, and it's a place where you can easily go wild and splash the cash or just as easily save some money and enjoy the sights and sounds on a budget. There's something for everyone too, so whether you're travelling with kids, with your love, alone, or with friends, the V&A Waterfront is sure to appeal.
What to do there: Walk along the historic harbour and look for seals basking in the sunshine and see an array of boats, big and small, bobbing on the waters. Watch buskers and street performers and see if there are any free concerts taking place in the amphitheatre. There are more than 450 stores where shopaholics can indulge in some retail therapy, and foodies will be in seventh heaven with the wide assortment of restaurants and cafes.
Sample craft beer and street eats in the V&A Food Market, soak up the views from atop the Cape Wheel, and learn more about the underwater world at Two Oceans Aquarium. Have some light competition at the quirky Pier Head Chess Board, take a boat trip, and inspire your inner creative at the Zeitz Museum of Contemporary Art Africa (MOCAA) … there really is a wealth of experiences at the V&A Waterfront!
#9 – Kirstenbosch National Botanical Garden – A beautiful and scenic place to check out in Cape Town
Why it's awesome: Kirstenbosch National Botanical Garden puts most other botanical gardens to shame and is a must-do on any Cape Town itinerary! Often said to be one of the world's finest botanical gardens, the large garden was set up to conserve South Africa's native plants. It is home to more than 7,000 species of flora, spread through different gardens on the slopes of Table Mountain. There's plenty to keep kids happy too, with huge statues of dinosaurs. It's also a romantic spot for couples to enjoy—pack a picnic for an al fresco lunch surrounded by nature's beauty.
What to do there: Walking trails lead around the extensive botanical gardens and there are free guided tours from the Visitors Centre and audio tours. Visit specialist gardens, like the medicinal garden and fragrance garden, and see the marvellous views from above with a stroll along the 130-metre-long (427-feet-long) canopy walkway. The high vantage point provides stunning views across the botanical gardens and the Cape Flats.
Follow the Braille trail, look inside the conservatory, enjoy the Protea garden, and see a wonderful fusion of art and nature in the Sculpture Garden. The cyad amphitheatre is a hit with kids, with life-size models of dinosaurs scattered between the plants. Pick a quiet spot to savour a picnic—don't worry if you didn't take your own, as you can buy a picnic hamper from one of the onsite eateries. Alternatively, tuck into tasty food at the tea rooms and African restaurant.
#10 – Clifton Beaches – One of the most incredible free places to go in Cape Town
Why it's awesome: There are four Clifton Beaches, simply known as one, two, three, and four, based on their distance from the town centre. It's easy to walk between the different sandy stretches until you find the vibe that appeals to you the most. Locals and tourists flock here in abundance to soak up some sun and gaze upon stunning views, and there are a few amazing guesthouses in Cape Town that are only a stone's throw away from Clifton's sandy shores. Swimming is possible, but the waters may be a tad chilly for most; you might want to stick with other beach activities instead! Family-friendly, gay-friendly, dog-friendly, romantic, youthful … there really is a beach to suit all tastes.
What to do there: All of the Clifton Beaches are great for sunbathing, long walks by the coast, picnicking, and beach games. The long Beach One is popular for volleyball and surfing, and dogs can run free off the lead here. Beach Two has a youthful atmosphere and attracts many teens and young adults. Beach Three draws gay-friendly sun-seekers. The Blue Flag Beach Four appeals to a varied crowd and has good facilities like loungers and parasols, changing rooms, and snack vendors. Toss a Frisbee around, build a sandcastle, and take a bracing dip in the refreshing waters. In the evening time the beaches are perfect for a laid-back picnic.
#11 – Cape Winelands – A must-visit place to visit in Cape Town on the weekend!
Why it's awesome: The Cape Winelands are just a short drive from Cape Town and boast some of the most gorgeous landscapes in the country. Mountains rise majestically into the skies and green hills are blanketed with vineyards. There are plenty of small towns to visit for a rural and peaceful ambience and the splendid wineries offer insights into the wine-making process and the chance to sample lots of delicious wines from the local area. It's easy to spend a day combining fine wine and great food, photography and stunning views, relaxation, and sightseeing.
What to do there: Rent a car or join a tour to discover the magic of the Cape Winelands. There are several major towns and cities to visit as well as brilliant wineries like the historic Groot Constantia, Blaauwklippen, Hamilton Russel, Beyerskloof, and Darling Cellars, to name just a few. Explore Stellenbosch, South Africa's second-oldest city, with attractions like the Powder House, Fick House, and Stellenbosch Museum.
Highlights of Paarl include the Afrikaans Language Museum, Strooidak Church, and Paarl Rock, while in Franschhoek you'll find several scenic lakes, biking trails, boutique stores, and the Huguenot Memorial and Museum. You could also consider stopping by other gems like Montagu, Worcester, and Tulbagh.
#12 – District Six Museum – A fascinating educational place to visit in Cape Town
Why it's awesome: A visit to District Six Museum is likely to be harrowing and emotional, but it plays a vital role in educating people about the horrors of the past to prevent problems in the future. Cape Town's District Six was once a thriving neighbourhood before being targeted for racial segregation during the apartheid era. After being declared a White Area, around 60,000 people were forced to move from the area. The museum tells the moving story of displaced people and educates visitors about continuing problems today, both in South Africa and in other parts of the world.
What to do there: Take a self-guided tour of the museum or discover District Six Museum with a former resident of the area for a greater personal touch. Learn about the area's destruction and the hardships faced by those who were forced to leave their homes. A living memorial, the museum has varied exhibits to bring the past to life, including photos, documents, art, artefacts, and audio-visual presentations. You can also walk around the now derelict District Six to see firsthand how the area changed from a flourishing community to essentially a wasteland.
#13 – Long Street – A great place to visit in Cape Town at night
Why it's awesome: Long Street, located in the City Bowl, is one of Cape Town's oldest streets. Lined with elegant Victorian-period buildings and Cape Dutch architecture, it's an attractive area. There are many bookshops, quirky stores, antique shops, vintage fashions, street-food stands, and ethnic eateries to enjoy during the day time, but it's the evenings when the street really comes into its own. A popular nightlife area, party animals will find a large and diverse selection of bars and clubs to keep them entertained long into the early hours. If you're backpacking Cape Town, you won't want to miss this part of the city! The atmosphere is laid back and there's a distinct Bohemian ambience.
What to do there: Wander down Long Street during the day, snapping pictures of the beautiful buildings and browsing in the Bohemian stores. Grab a bite to eat from one of the many restaurants, cafes, or street vendors and sample food from around the world. Get dressed up for a night on the tiles as darkness descends and discover why many people love Long Street for a night out. Known as one of Cape Town's loudest streets, there's heaps of fun to be had here! Whether you chill on the pavement or party on a rooftop, there's something to suit everyone. Popular haunts to check out include Beerhouse, The Dubliner, Bob's Bar, and Long Street Café, while Fiction and The Waiting Room are the perfect places to bust out your best moves and party until late.
#14 – Greenmarket Square – A great place in Cape Town if you love to shop!
Why it's awesome: Greenmarket Square is among the oldest public spaces in Cape Town, and the daily (except Sunday) market is one of the oldest in the city. In the past, the square has held a slave market and a fresh produce market. Today's vendors sell a range of African souvenirs, knick-knacks, collectables, and second-hand goods. Haggling is still the norm and you can get some excellent discounts if you try hard enough – here are our haggling tips and tricks. There are many cafes and restaurants around the square where you can sit and watch the world go by over a drink and meal.
What to do there: Shopping is, naturally, one of the main reasons to visit Greenmarket Square. With interesting goods from all over the continent, it's an ideal place to hunt for some unique gifts and souvenirs. Arts and handicrafts are especially abundant in the flea market. Take a load off your feet and relax for a while in one of the surrounding eateries and pay a visit to the 1760s City Hall. The elegant building is home to a fantastic art collection, the Michaelis collection, which perfectly complements the stately interiors.
#15 – Woodstock – A perfect place to visit in Cape Town if you are on a budget!
Why it's awesome: Woodstock is one of Cape Town's oldest neighbourhoods and it has seen plenty of urban renewal over recent years. There's still a rich sense of history and plenty to see as you walk around the area. While there are paid attractions, you can also spend a pleasant few hours in Woodstock without needing to pay a single rand. The wealth of street art is a major draw to the area. There are terrific views of Devil's Peak in the distance and if you're feeling adventurous you can even climb part way up for the mountain for some incredible pictures within a rocky overhang.
What to do there: For a cheap a half day, walk around Woodstock and discover the profusion of street art that graces many walls and buildings throughout the neighbourhood. Created by local and international artists of all ages, many of the striking pieces have a message. See messages related to social justice, culture, the environment, health, and more. Peek inside creative workshops, galleries, and trendy stores, take kids to play at the Woodstock Peace Garden, sample global cuisine in the diverse eateries, and visit Fairweather House to see Taunina, a colourful collection of handmade teddy bears.
#16 – Lichtenstein Castle – One of the most romantic places to visit in Cape Town!
Why it's awesome: The splendid and evocative Lichtenstein Castle in Cape Town's Hout Bay is an almost exact replica of its namesake in southern Germany. From the soaring tower and the splendid turrets to the grand medieval interiors and Gothic details, the castle really is impressive. As with any dignified castle, ghost stories also abound. Sitting in the shadow of the Karbonkelberg Mountain, the exquisite red-brick castle somehow seems to suit its scenic surroundings.
What to do there: Unfortunately the castle is now privately owned and is not open to members of the public. You can, however, admire the glorious piece of architecture from the outside, marvelling at the fine details and Gothic statues that peer out from the walls. If you've ever dreamed of the ultimate romantic wedding, though, you can rent the castle and its magnificent grounds for your big day. Bookings are also available for special functions, meetings, and filming.
#17 – The Stars Beside – Quite the quirky place in Cape Town
Why it's awesome: Kcymaerxthaere is an imaginary, parallel universe that often intersects with Earth. Markers have been erected at significant places around the planet, with one in Cape Town. Known locally as IiNkwenkwezi eziPhahlileyo (The Stars Beside), Cape Town's marker is situated in front of the Novalis Ubuntu Institute, a centre for holistic adult education. The area surrounding the marker is said to be a verdant and scenic meadow in the alternative land. It's certainly one of the more wacky attractions in Cape Town!
What to do there: While there isn't really much to do at The Stars Beside other than snap a picture of the simple stone marker, it's still worth the effort if you're a fan of strange and unusual places. Read the story of the area, according to the parallel world, and learn about the celestial body of Bepela that sits in green pastoral lands. The building of the Novalis Ubuntu Institute is rather attractive and the town of Wynberg has a number of attractions to add to your itinerary, including the pretty Wynberg Park, the shopping centre of Access Park, the rose garden at Chart Farm, and Vineyard Oval Market.
#18 – World of Birds Wildlife Sanctuary and Monkey Park – One of the most underrated places to see in Cape Town
Why it's awesome: The World of Birds Wildlife Sanctuary and Monkey Park is an excellent Cape Town attraction for fans of nature, wildlife, and feathered creatures. The largest bird sanctuary in Africa, it is home to more than 400 avian species. You can get close to the birds in the large aviaries, and the park is home to a variety of other creatures for even more fabulous encounters. It is also a valuable conservation centre and lots of the birds have been rescued and re-homed in the sanctuary.
What to do there: Take a walk on the wild side and enter the many aviaries to see birds of all sizes and colours flitting through the air, perched in the trees, gliding across water, and scuttling across the ground. You can get close to monkeys and see an array of small mammals and reptiles too. The small petting zoo and magic forest are usually huge hits with younger members of the family. Don't miss the feeding times for various inhabitants, and enjoy your own feed in the picnic area or restaurant.
#19 – 18 Gangster Museum – One of the most amazing places in Cape Town!
Why it's awesome: 18 Gangster Museum opened with the primary aim of preventing youths from getting involved in gang activity through education about the realities of life in gangs, the dangers, and the repercussions. Former gang members are involved in projects, speaking to people about life mistakes and options other than gangs. Located in the huge township of Khayelitsha, the museum provides insights into crime and racial tensions in South Africa. It is also a valuable reality check for impressionable young locals.
What to do there: You can learn more about gang activities that plague Cape Town and discover sombre statistics related to criminality and about life in the prison system. Listen to true-life horror stories from former gang members and see alternatives that are available to youths instead of a life of crime. Peer inside a reconstructed prison cell and be immersed in gang activity through graphics and hard-hitting imagery and personal accounts. You'll also gain a greater understanding of township life, particularly in the surrounding area of Khayelitsha.
Join a walking, cycling, and taxi tour of the area and see how people live in South Africa's second-biggest township. A huge incentive for visiting is the fact that your visit helps to fund essential work in the local community—for every adult that pays to visit the informative museum a child can receive free admission.
#20 – BOS 400 Shipwreck – An unknown (but awesome!) place to see in Cape Town!
Why it's awesome: The BOS 400 Shipwreck is a little-known feature tucked out of sight just off the coast of sandy bay. It has a haunting and remote feeling and the lack of visitors only adds to the air of intrigue. The crane barge wrecked on the rocks during a storm and was abandoned to the elements, rusting and decaying in a lonely spot.
What to do there: Walk the scenic coastal trails from Sandy Bay car park until you reach the ocean. It's a bracing and somewhat desolate walk with lots of pleasant views. You can gaze at the rusting wreck from the large smooth boulders, and perhaps sit a while to catch some sun and enjoy the peaceful atmosphere. If you're feeling brave you can wade through the cold waters to climb aboard the wreck for further explorations. Do keep in mind, however, that there are no safety provisions in place and that entering the vessel may be dangerous.
Get insured for your trip to Cape Town!
ALWAYS sort out your backpacker insurance before your trip. There's plenty to choose from in that department, but a good place to start is Safety Wing.
They offer month-to-month payments, no lock-in contracts, and require absolutely no itineraries: that's the exact kind of insurance long-term travellers and digital nomads need.
SafetyWing is cheap, easy, and admin-free: just sign up lickety-split so you can get back to it!
Click the button below to learn more about SafetyWing's setup or read our insider review for the full tasty scoop.
Find out what people want to know about the best places to visit in Cape Town
We've covered all types of attractions, from shopping and nightlife, culture and history, and the outdoors, to lesser-known attractions, unusual spots, and popular sightseeing hotspots. Safety in Cape Town can be an issue at times, but less so if you top up on tips and tricks on how to stay safe in Cape Town. We're sure that you'll have a great time with many diverse experiences when you work your way through this expertly compiled list of the best places to visit in Cape Town.
---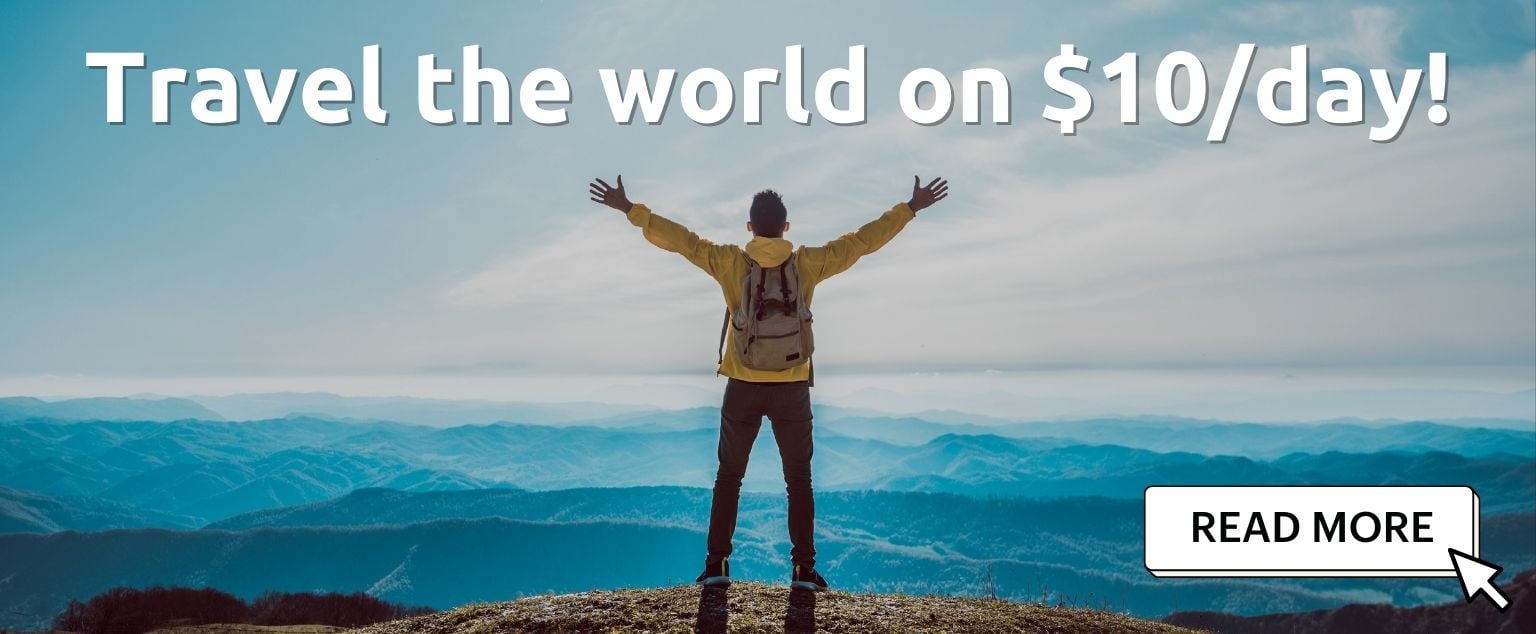 And for transparency's sake, please know that some of the links in our content are affiliate links. That means that if you book your accommodation, buy your gear, or sort your insurance through our link, we earn a small commission (at no extra cost to you). That said, we only link to the gear we trust and never recommend services we don't believe are up to scratch. Again, thank you!