Scandinavia is like the rest of Europe except nicer, cleaner, and possibly even better than mainland EU. The capital of Denmark is no exception. I found myself in Copenhagen after spontaneously booking the cheapest one-way flight I could find, and it immediately became my favorite city in the world.
Copenhagen is drastically underrated. Lucky for you that I'm here to share how wonderful it is, so you can also discover your new favorite city. There are many hidden gems just waiting to be explored.
Using this Copenhagen travel guide you'll stroll the streets and harbor of Nyhavn, eat amazing food, drink craft cocktails, learn the best places to stay, and I'll let you in on the best ways to explore Christiania, the anarchistic former military town.
Copenhagen is one of the most expensive places in Europe. It's definitely the most expensive place in Denmark, but fear not, it is possible to backpack Copenhagen on a budget. I'll teach you the exact budgeting tips I used to backpack with less than $600. With some self-control, planning, and creativity, you'll have an affordable trip to the happiest country in the world.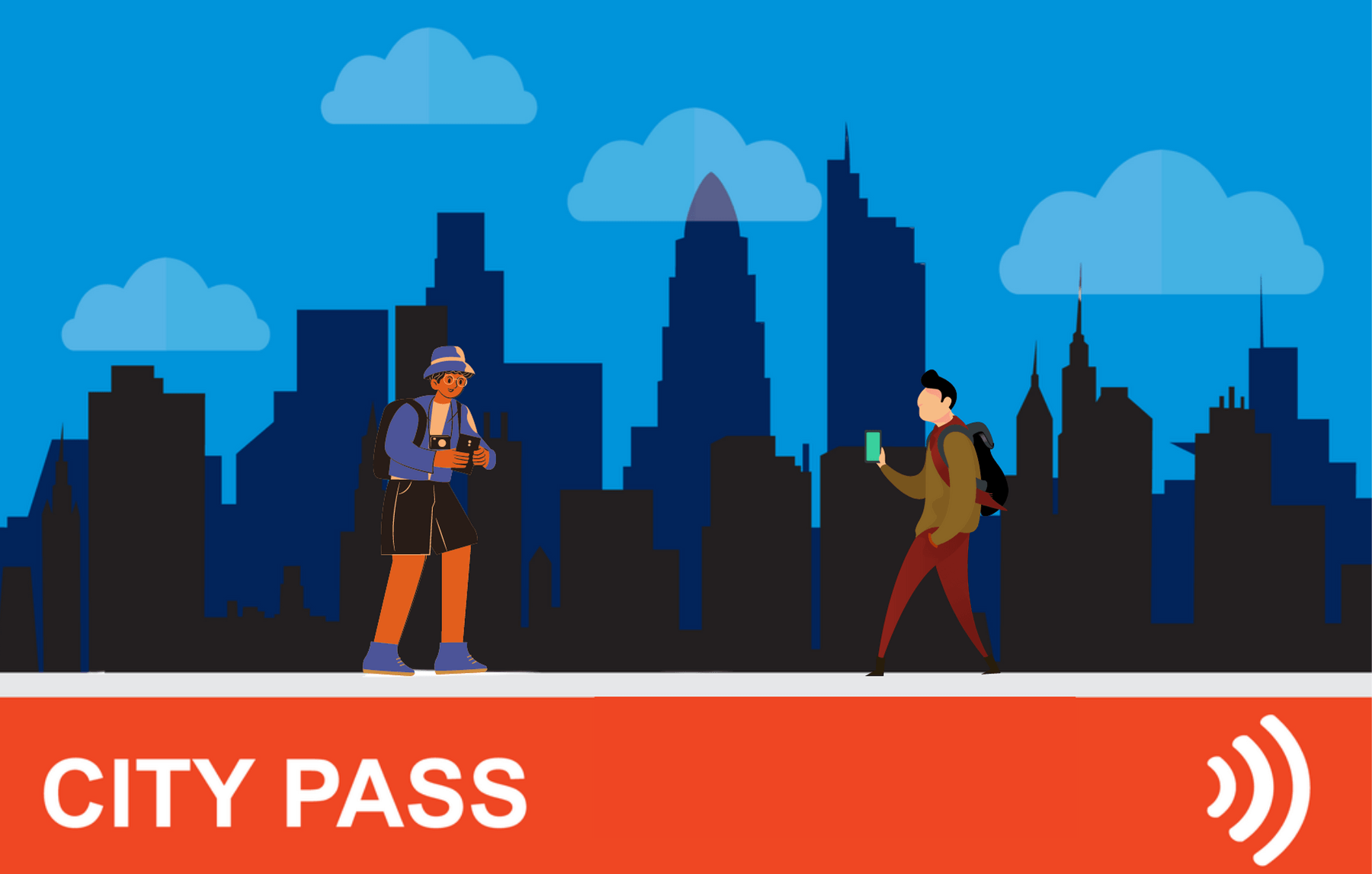 Travelling to Copenhagen? Then plan yo' trip the smart way!
With a Copenhagen City Pass, you can experience the best of Copenhagen at the CHEAPEST prices. Discounts, attractions, tickets, and even public transport are all standards in any good city pass – be sure invest now and save them $$$ when you arrive!
Buy Your Pass NOW!
Top Things To Do in Copenhagen
This large, historic city is overflowing with tours, attractive buildings, and good food. Don't get distracted with shiny object syndrome. These are the best things to do in Copenhagen.
1.Nyhavn
If you've ever seen a picture of Copenhagen, it has probably been of the Nyhavn harbor. It's practically a rite of passage to take a photo of these colorful buildings and the boats in front of them. Don't break onto a boat to get a picture like I did – you're fine on the street ;).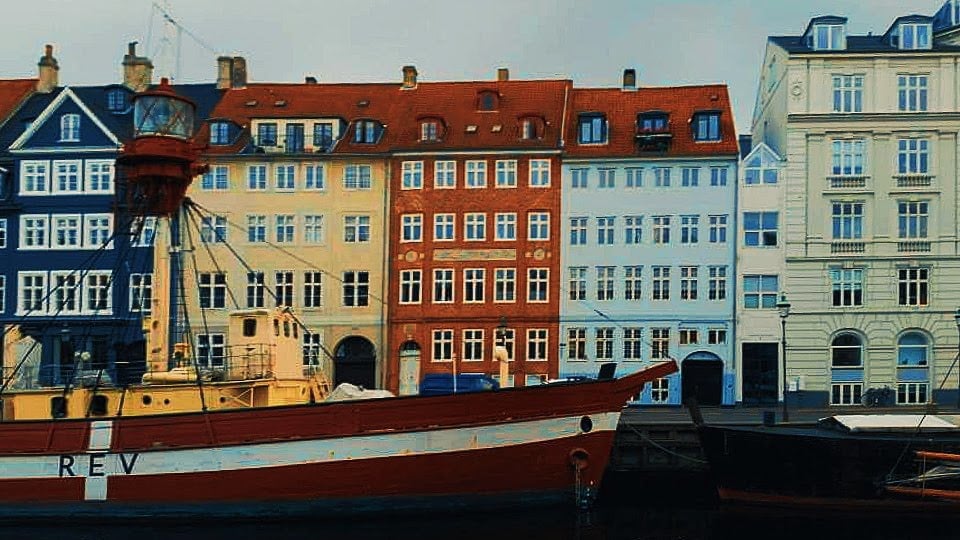 Nyhavn has the potential to be your one-stop-shop in Copenhagen. You could book your hostel in Nyhavn, walk a few doors down to get a tattoo, then have a waffle directly in front of the tattoo shop after. If you want it, it's in Nyhavn.
2. Christiania
Christiania is best known as a place to buy weed, and that's not incorrect. However, if you push past the drug tourism, you'll find architectural hidden gems, little cafes, and a beautiful lake to walk around.
There are plenty of amazing places to visit in Copenhagen, but be sure to take the time to see this unique area.
3. Tivoli
Although Tivoli is more of a splurge item, this is a worthy stop. It's an especially great place to bring kids. In the same way that people find charm in the amusement parks of Asia or America, you'll find there's something special about the Scandinavian Tivoli. The Tivoli Gardens are also very pleasant.
4. Rent a bike and visit the royal palace
There's just something nice about castles and knowing you might see the queen. Will she wave to you? Will you wave to her? So many possibilities.
Riding a bike through Copenhagen is the most Danish you'll ever be. So, don't miss out. You can ride this bike nearly anywhere, but I suggest at least riding it to the Royal Palace.
The streets on the way to the palace are large and bike-friendly. It's a lovely ride. Plan to arrive a little before noon and you may see the changing of the guards.
5. Ordrupgaard
Ordupgaard is – in my opinion- the coolest Copenhagen attraction. This is a state-owned and operated museum with all of the typical things you'd expect a museum to have. That's great, but the real attraction is the Art Park.
Year after year artists contribute amazing outdoor exhibitions that'll bring out the playful child within you.
It's not always easy to get excited about paintings on a wall. I'm not going to yuck your yum, but it's not necessarily a backpacker's idea of a good time to visit paintings. However, there's something really grand and lovely about this kind of intentional, large-scale art. How can you not be inspired by something created with such bold heart behind it?
The museum itself seems to be under maintenance, but the Art Park is still open for your enjoyment.
6. Eat at the best restaurant in the world
The best restaurant in the world, Noma, is in Copenhagen. If you're not backpacking Scandinavia on a budget, you have the opportunity to dine like never before.
It'll cost about $400 person and the reservations take months to get. That's more than all of the money I spent in Denmark combined, however, if you can afford it, this is a once in a lifetime experience worth the splurge.
7. Experimentarium
Art you can touch? Yes, please. Sign me up. It's 195DKK for an adult day pass to the Experimentarium, which is fairly budget-friendly for Copenhagen.
The exhibitions are a combination of educational science, art, and play. You can even blow a bunch of bubbles in the name of science. Some other current exhibitions include a Giant Marble Run, a Miniverse, The Tunnel of Senses, and Pulse Plaza. Check here for updated exhibitions.
8. Enjoy the cafe culture
I love sitting around at coffee shops in Copenhagen, and you probably will too. The Cafe culture is alive and well.
Most cafes have a heavy emphasis on the coffee, which is important. However, Copenhagen has a heavy emphasis on coffee AND amazing pastries. There hasn't been a more beautiful cultural marriage.
If you work from your laptop or just want to drink some coffee, be sure to find a cozy coffee shop and eat some Danish delicacies.
9. Buy and eat Pålægschokolade
This is about to be your new favorite food. (You're going to want to bring a few of these with you when you go.) Imagine a slice of chocolate that's paper-thin in the shape of a piece of toast. Now imagine placing that thin piece of chocolate on top of warm toast and eating it.
As far as I know, this isn't something you can order at a restaurant, but you can get a small package of these chocolates to take back to your hostel or hotel. Buy a croissant at a bakery if you don't want to get an entire loaf of bread, then heat it up at your accommodation and enjoy.
10. Swim in the sea
Walk around Copenhagen on a nice summer day long enough and you'll see a local swimming. Maybe they've just taken a quick dip, or maybe they look like they could outswim Michael Phelps. Who knows?
If you really want to partake in the local culture, find a place on the water that has a ladder and watch out for boats (very important). Take off as much or as little clothing as you want and literally jump off of the city into the sea. You won't be the first or the last, but you'll be a little more Danish.
Is This the Best Daypack EVER???
Some Extra Free things to do in Copenhagen
Visit the little mermaid
The Little Mermaid is a book written by Hans Christian Anderson. In 1909 a play based on this book was making the rounds in Denmark that inspired a commissioned sculpture that was unveiled in 1913. She has been loved by locals and tourists since then.
You can visit her by walking along Langelinie near the sea. You'll most likely not see her but instead see a mob of tourists crowded around. You can wait "in line" for a few minutes to touch her, get a picture with her, or whisper your secrets in her ear.
Hang out in parks
Nice days in Copenhagen are really nice days in Copenhagen. You'll see many of the locals basking in the sun, having very cute cliche picnics, or going for a run. You could go for a run in Denmark's capital or you could have a nice time visiting the parks.
I suggest going to Ørstedsparken, Frederiksberg Gardens, or Superkilen if you want to go for a walk. Go to Fælledparken if you want to take a nap to get a break from backpacking Copenhagen. Visit The King's Garden, The Botanical Gardens, or The Citadel if you want to actively sight-see.
Visit Christiania
Christiania is more than just the famous Pusher St. You could spend quite a bit of time exploring this lovely hidden gem of Copenhagen. Some backpackers skip this spot because it is pretty grungey and that's not everyone's scene. However, I highly suggest not skipping Christiania.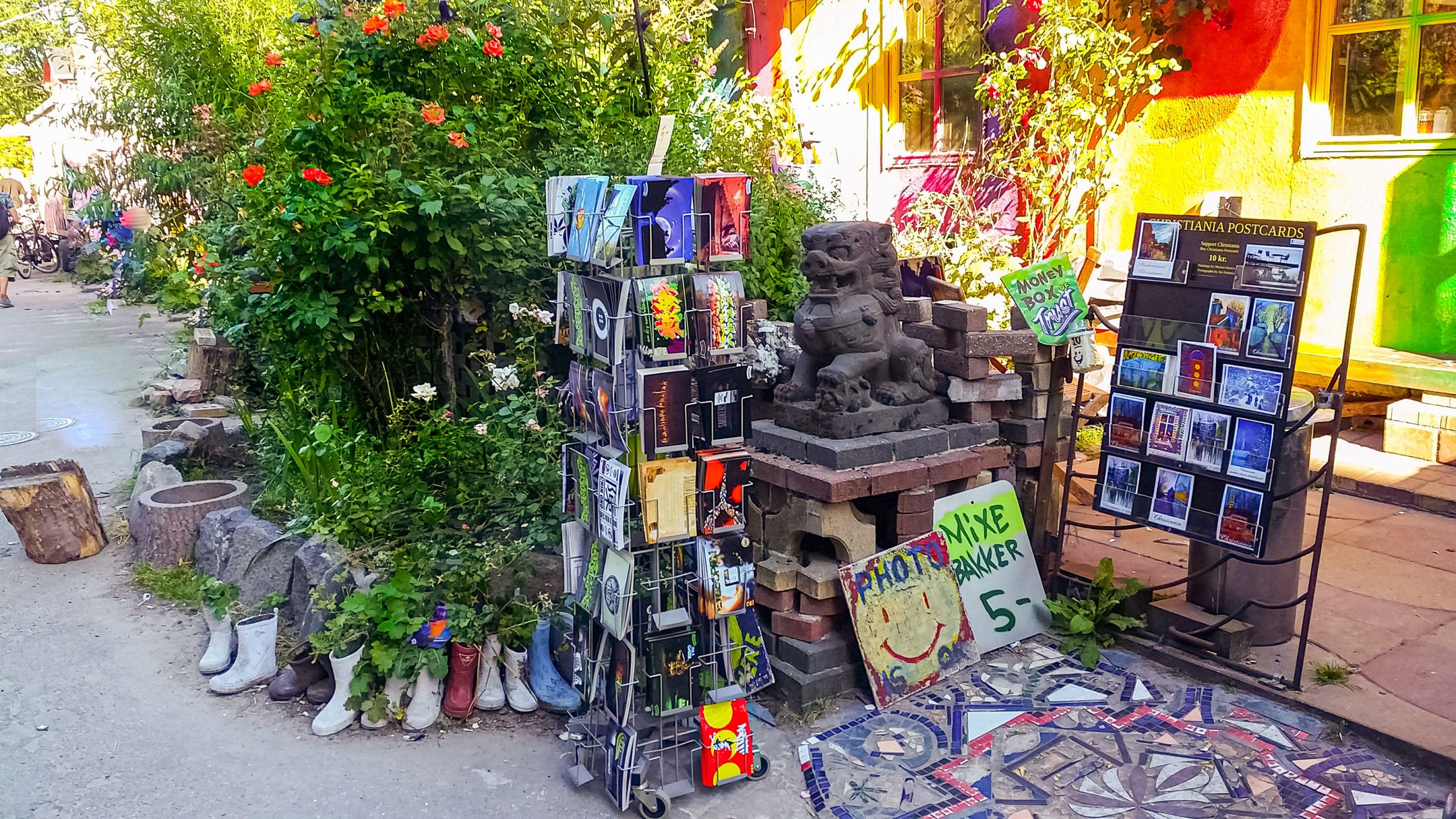 This little anarchist town is charming and very well taken care of by the people that happily live here. It's not just little shops, drugs, and restaurants. There are many creative dwellings and places to visit. Exploring is free, so pack some snacks and spend your day in this former military base.
Where to Stay in Copenhagen
Copenhagen has many different neighborhoods that are great for backpackers. From very hip business areas to anarchist towns, there's something for everyone. Figuring out where to stay in Copenhagen can be a real struggle.
Vesterbro is the "hippest district in Copenhagen." You'll find hipster bars, organic restaurants, and a few buttoned-up places. Here you can get a tattoo or go gallery hopping. Anything goes in Vesterbro. There are quite a few cool Copenhagen Airbnbs in this area.
Nyhavn is the most touristy (pricey) of all the neighborhoods, however, it is the most centrally located. If you're interested in quick access to all the big stops, stay in Nyhavn. If you want to get off the beaten path, this isn't for you.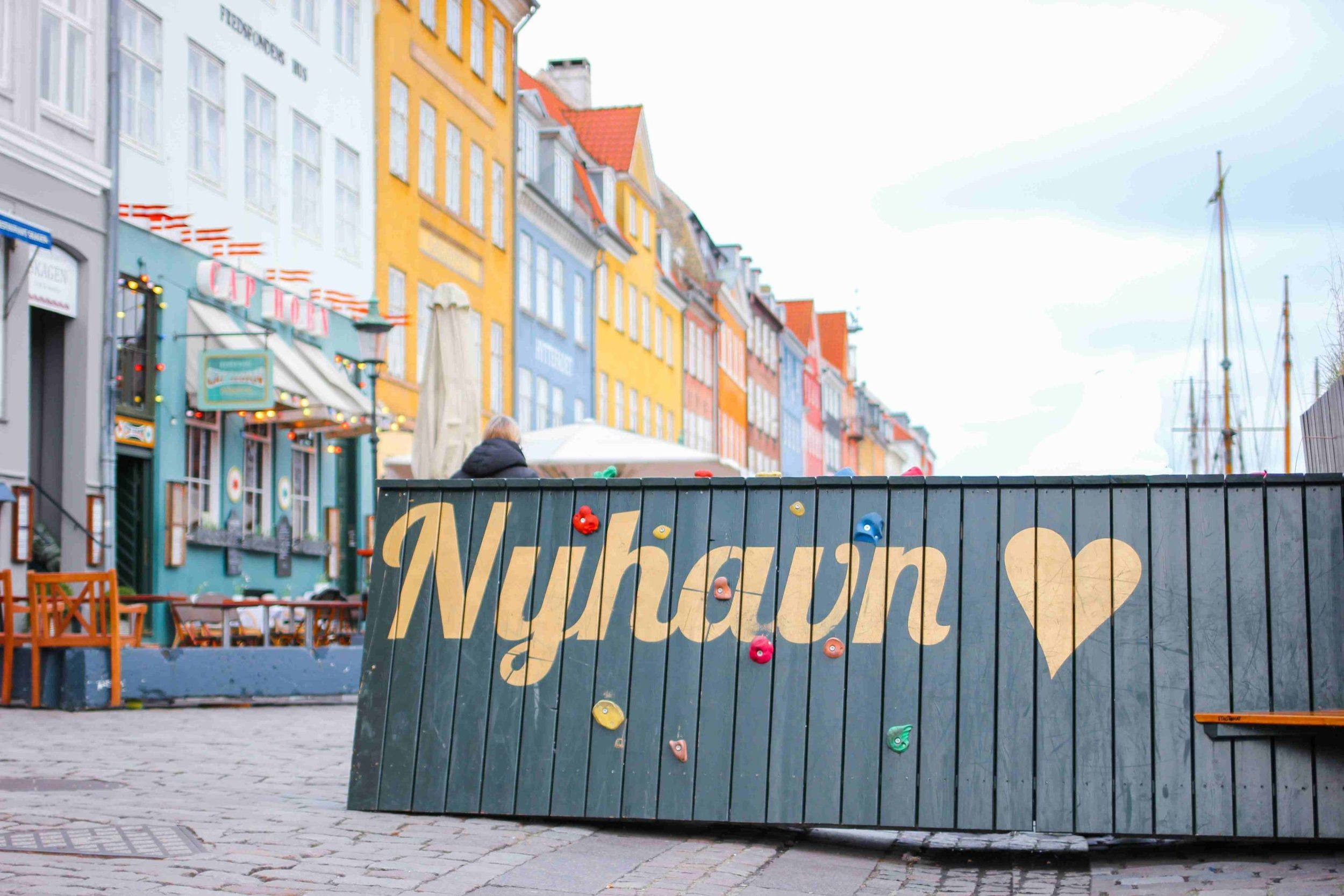 Nørrebro is the place to go if you're looking for quiet and off the beaten path. Here you'll mainly find interesting restaurants and equally interesting thrift stores. Over 55 nationalities of people call this small neighborhood home.
Christianshavn is the hub for foodies, home to Noma. If you're interested in experiencing the craft cocktail culture, this neighborhood has what you're looking for. Eating and drinking your way through Christianshavn would take weeks, so you have plenty of options.
Frederiksberg is the place to be if you enjoy spending your time shopping or people-watching at fancy stores. Here you'll find designer boutiques instead of thrift stores. Budget-minded travelers should not stay here. However, it is beautiful so do visit.
There are many great backpacker hostels, but it is somewhat difficult to just stumble upon them, so it is best to book your accommodation ahead of time. The following are our three favorite backpacker hostels in Copenhagen.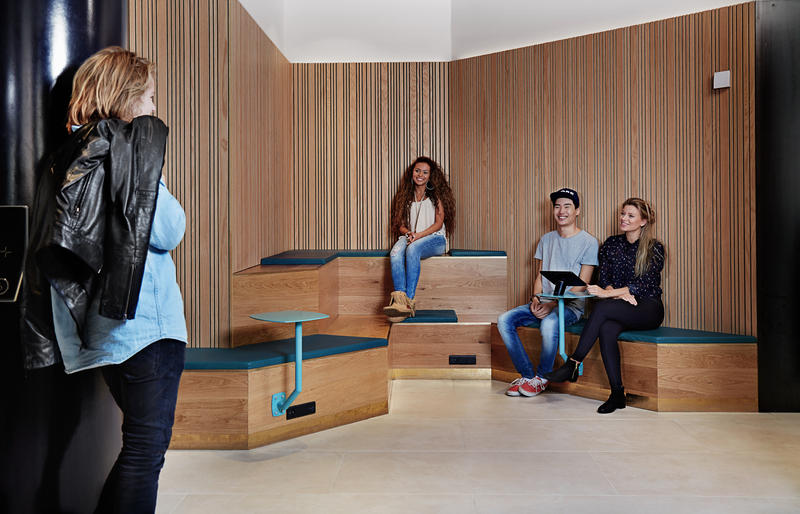 This is a 5-star hostel located just a few minute walk from the City Hall Square, Strøget, Copenhagen Central Station, Iceland's Jetty, and Tivoli Gardens. There's even music, a bar, and food available. If you're staying over the holidays, they offer a Christmas buffet.
The best part about this hostel is the private bathrooms. No more gross communal showers.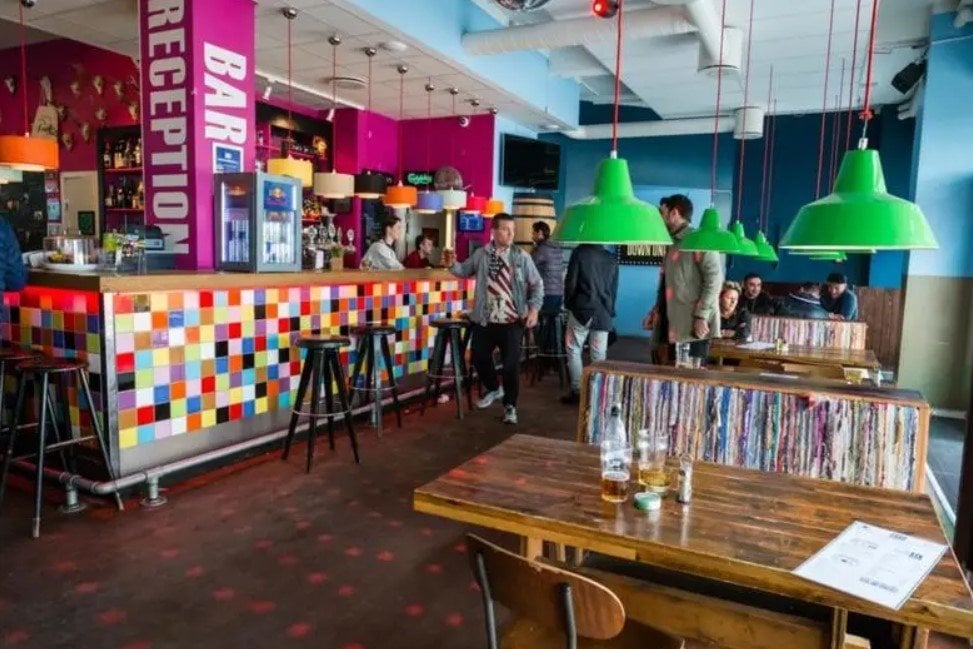 The Copenhagen Downtown Hostel hosts a few events each month, making it very easy to party here. There are a variety of different retro rooms to choose ranging from private to shared (with 12 people). It's also located near Copenhagen Central Station to make getting around very convenient.
Best hostel for solo travelers in Copenhagen: Generator Copenhagen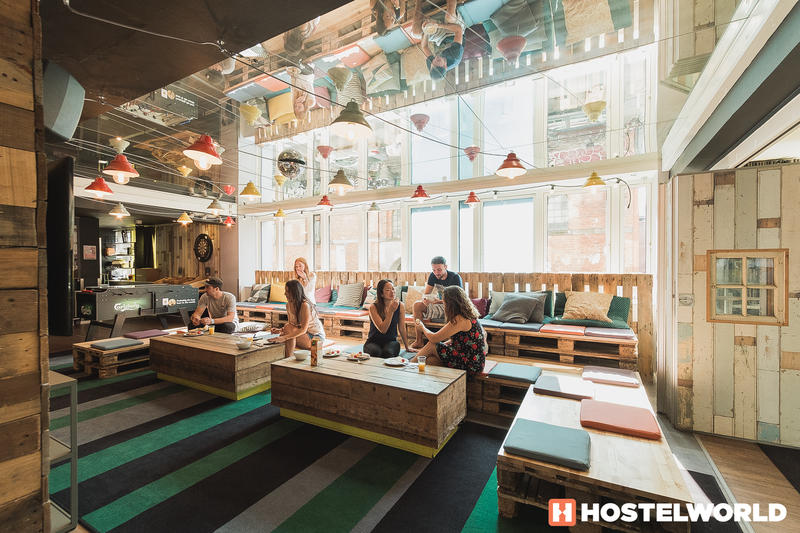 At this hostel, you can wake up early to enjoy breakfast, rent a bike, then tour the Rosenborg Castle Gardens that are just a short bike ride away. There's a 24-hour front desk, laundry, and free wifi making this a great choice for solo travelers and digital nomads in Copenhagen.
Backpacking Copenhagen: Three Day Itinerary
I lived in Denmark for a month with locals, so I can say without a doubt that you'll want to spend at least 3 days in Copenhagen. I recommend having a day zero if you're arriving directly in Copenhagen from somewhere far. It will take time to go through customs, catch the train into the city, and find where you're staying. You're going to need a nap, so head out in the morning of the next day instead.
The city can be a bit confusing, so coming up with a Copenhagen itinerary is pretty important before you start your travels. You'll want to spend a day just exploring. That's going to be our day one in Copenhagen.
Day 1: See the two biggest city attractions!
Kick jetlag out of bed, because your time in the happiest country in the world has started. On your first day out we're going to see Copenhagen's biggest attractions: Nyhavn and Christiania.
Morning: If your accommodation offers free breakfast, eat the free breakfast! If not, put on good walking shoes, and pack a daypack with water, snacks, a rain jacket/umbrella, and a headlamp (depending on the season).
It's possible to get around by asking locals where to go, and this can sometimes be more fun. There's no wrong way to explore.
Once you know your preferred method of exploration, find a cafe near your accommodation. Have a coffee or tea, get a delicious Danish pastry (a Danish?), and get ready for your next stop.
Early-Afternoon: Head to Nyhavn. This colorful street on the water is within walking distance of almost everything, so be sure you've invested in good walking shoes.
Once you're there, you have free reign to take in Nyhavn in whatever way appeals to you. There are shops, there are restaurants, there is a canal tour, and there's even a tattoo parlor. Keep your budget in mind if you do decide to do some shopping as this is an expensive area.
This next part is important: You MUST eat a street waffle. You will see street vendors selling food, and at least one of them will be selling some of the best waffles you'll have in your life. Buy one! Also be sure to check out the Round Tower.
Late-Afternoon: Wrap up your time exploring Nyhavn. (You can always come back.) Start heading towards Christiania.
It's only a 15-minute walk, but you do have to cross a bridge, so be sure you're heading in the right direction when looking for this bridge. (Sounds obvious, but it's a really annoying mistake to make.)
After what will probably end up being a 20-minute walk, you'll now be leaving the European Union and entering the anarchist town of Christiania.
Evening: If you smoke weed, now is the time to do so. No other drugs are permitted in Christiania, so don't push it.
When you first enter Christiania, you'll be near Pusher street which is where all of the purchasing of semi-legal drugs takes place. If this is your scene and you want to hang out for a bit, okay, but the beauty of Christiania is past this place.
Keep walking and you'll find a big lake, picnic areas, art installations, creatively crafted houses, and restaurants.
Night: Eat at one of these restaurants late in the evening. They are all super kitschy, and there is a little bit of everything.
Alternatively, you can find a restaurant on the walk back to your hotel/AirBnB/hostel, OR you can purchase a few things at a grocery store (also food for the morning) to cook, eat out of the bag, or "cook" in a microwave. After you've eaten, go back to your bed and either sleep or take a break. If you want to go out, there are probably a few bars near where you are staying.
Day 2: Today is the day of interactive activities.
If you're spending a full 2 days in Copenhagen, I recommend having a museum day. These aren't just any basic stare at the art museums. These are interactive museums!
Your second day in Copenhagen is on the outskirts of the city in two of the top-rated museums. Bring your camera!
Morning: Pack a daypack with the usual: water, snacks, and rain gear. Maybe a headlamp. Eat a good breakfast wherever you are staying to save money because museum tickets can be expensive.
Once you venture into the "great outdoors" of Copenhagen, you have options about how to get to your first stop, Ordrupgaard. The opening hours vary greatly, so be sure to look them up ahead of time to aim for the hours you need.
At the time of writing this, only the Art Park is open, but that's the best part anyway. The whole of the museum is expected to re-open in 2020.
There are a few ways to get there. You can walk which would take about two hours from Nyhavn. Walking would take up quite a bit of your day, so I don't suggest that option.
You can ride a bike which will take about 35 minutes, or you can take the train/bus which takes about 45 minutes. Pick one of these and be on your way.
Early-Afternoon: Spend some time in the Art Park enjoying the adult-sized playground. If the cafe is open, take a moment to have a coffee/tea and something to snack on.
Late-Afternoon: Leave Ordrupgaard not too late in the afternoon and head to the Experimentarium. It is in the direction of the city, so you have the same travel options but in reverse.
Evening: You've made it to the Experimentarium! This fun interactive museum combines play, science, and art. It's a good combination.
An adult ticket will run you about 195DKK. Spend your evening having a good time experiencing all the museum has to offer while learning something in the process.
The Experimentarium closes at 7pm, and there are quite a few restaurants nearby. If you feel like spending a little more, you can go to these or you can go back to your accommodation and cook there.
Night: Go to bed and get some sleep, or you can go to one of the only bars in Copenhagen that's open all nights of the week, Toga. It's not the best bar in Copenhagen, but it is a cherished bar. Locals and tourists alike enjoy this place.
If you're spending a weekend in Copenhagen, you'll have far more bar options like: Cafe Ludwigsen, Wessels Kro, and Musen og Elefanten.
Day 3: Vikings!
If you're spending 3 days in Copenhagen, take a day trip to the town of Roskilde and see the Viking museum! Vikings are really exciting and one of the coolest parts of Danish culture. You'd never guess that the calm, smiley Danes were once ruthless sea pirates, but they were!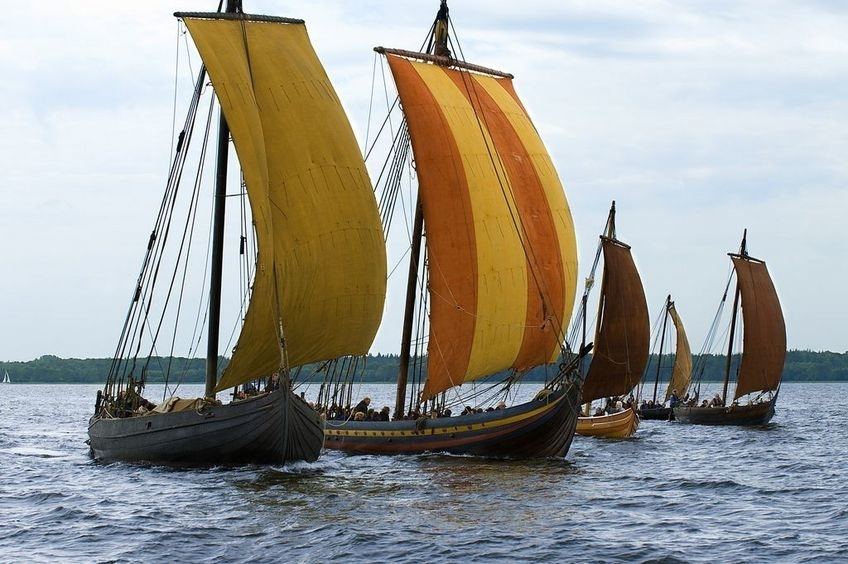 Today you'll eat traditional Danish food, see restored Viking ships, and visit a church that was around nearly 1,00 years ago.
Morning: Wake up! It's time for Vikings. Pack your daypack, leave your bike behind, eat something, and catch the train to Roskilde. It's only about a 30-minute ride, and you'll catch the train from the main Copenhagen station.
The address is Vindeboder 12 4000 Roskilde if you want to Google which train to catch.
Once you've arrived in Roskilde, you'll have about a 20-minute walk to the Viking Museum.
Children and backpackers under 18 get free admission. I've personally told many, many museum workers that I was 18 even at 23, so if you have a young face, you may be able to push your luck. If you're a proper adult, the fee is up to 150DKK with a discount for students.
Early-Afternoon: Take in the impressive sight of 5 Viking ships. You can even dress up like a Viking and use your imagination to channel your inner sea raider.
If you're visiting in the summer, check out the Boatyard. It's a functional boat building exhibition that uses old Viking techniques to craft modern boats as well as reconstruct prehistoric boats in full scale.
You can take a tour on one of these (new boats) around the harbor. If you have fantasies of being a Viking at sea, now is your chance.
Late-Afternoon: Once you've had your fill of being a Viking, eat some of your snacks you packed and head to the Roskilde Cathedral. It's only a 12-minute walk from the Viking Museum.
This church is from Medieval times, has over 40 kings and queens buried on the grounds, and some parts are almost 1,000 years old. There was even a murder here in 1026!
Evening: I'm sure you're hungry and really sick of eating the snacks in your daypack. Don't worry, because there's a restaurant so close to the Cathedral that it's in the Cathedral's shadow.
Raadhuskælderen is open from 11am-11pm and closed on Sundays. (Most things are closed on Sundays.) It has a 5-star rating on Google with over 500 reviews and serves typical Danish food unlike some restaurants in the area that serve Asian or non-Europeans dishes.
The prices range from 90DKK to 300DKK depending on what you order. I would expect to spend about 200DKK per person. If you're on a budget, you can always share.
Night: Head back to Copenhagen. Be sure to check the train times and be aware of the time. It's easy to lose track of time when it gets dark late or early. Stop at a cafe if you're still hungry or head out to a bar and have a drink once you're back in Copenhagen.
How Much Does Backpacking Copenhagen Cost?
Backpackers in Copenhagen may find themselves spending quite a bit more money than they are used to spending. Have you ever spent $10 dollars/9 Euros on a cup of coffee? You will in Copenhagen.
An average Copenhagen daily budget is at least $70-$100 dollars a day depending on your level of comfort and how many things you want to do. It IS possible to spend less than this. I backpacked Denmark for an entire month with a one-way plane ticket and $600 dollars.
If you're willing to sleep outside every now and then, volunteer, and eat less, you can do it. But yes, overall, Copenhagen is very expensive, especially if you don't live and work there. In fact, the cost of living in Denmark is among the most expensive in Europe.
But while Denmark is expensive, the culture of Copenhagen is contagious. Although Denmark is nowhere near as wealthy as its neighboring Scandinavian countries, the attitude of wealth is in the air. People are willing to live in Copenhagen and pay a premium for that.
Tourists will find themselves wanting to experience this same local culture and also spend money like the locals. Exercise some self-control in Copenhagen, and you'll be fine backpacking Copenhagen on a budget.
How To Budget a Trip to Copenhagen:
Lodging
Copenhagens Hostels are not too expensive, but you should know where you're going ahead of time and book in advance. About 6 million people live in Denmark, but the country sees about 20 million visitors each year. It can get busy.
Couchsurfing and volunteering are going to be the way to go if you want free accommodation.
Transportation
The cheapest, easiest, and most Danish way to get around is to rent a bike. You will see quite a few incredibly tall people flowing in the wind on bikes. Don't question it. Just rent a bike too.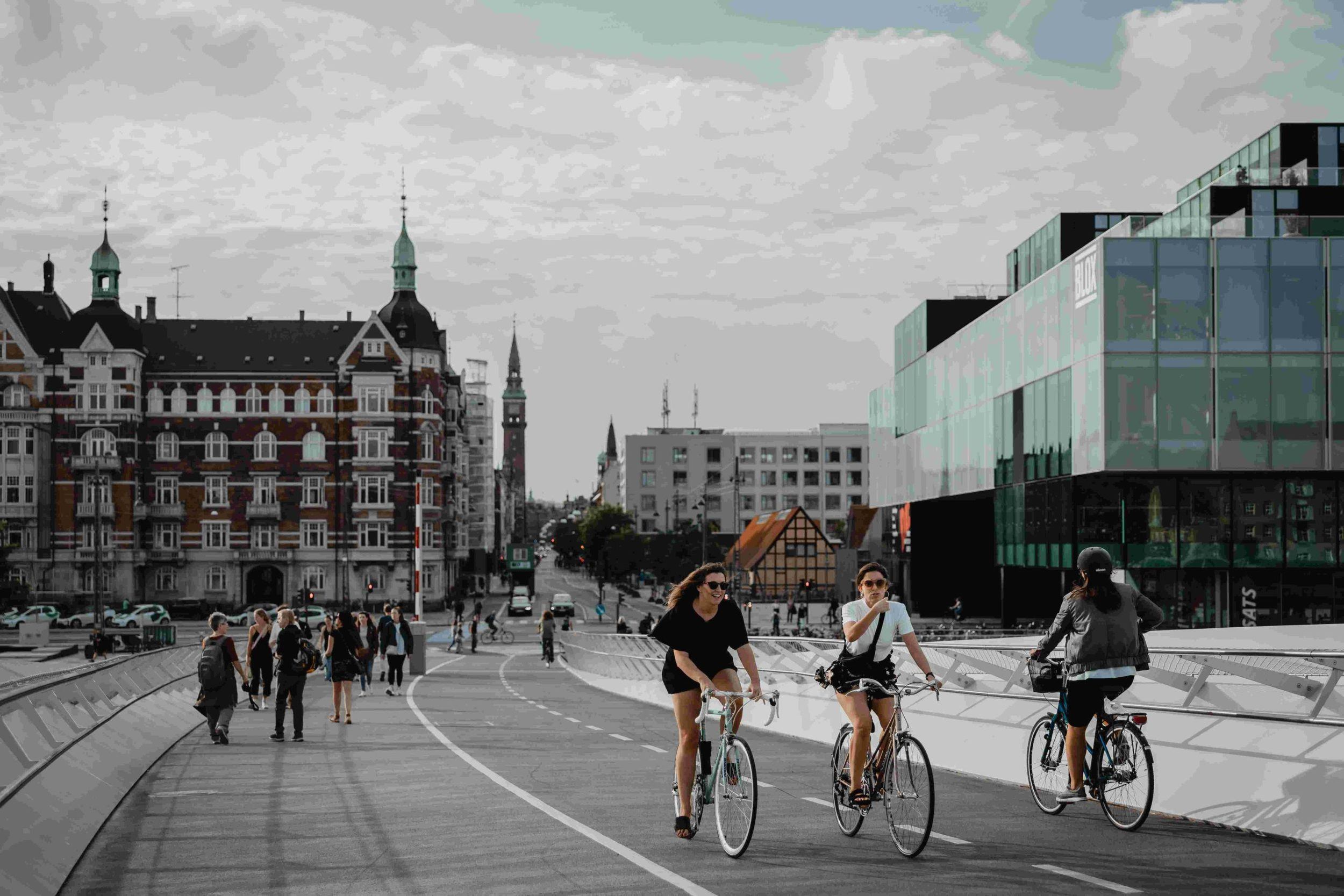 If you're not into bikes for whatever reason, public transportation is very accessible. Copenhagen is full of different zones. So, you must be sure to research which zone you are going to use and buy the appropriate ticket. If you don't, the fine is 750DKK. (Over 100 dollars/Euros.)
Attractions
There are a handful of attractions in Copenhagen that may interest you. Tivoli, museums, and Noma are tempting options. These can also add to your overall cost of travel to Copenhagen greatly. Be sure to research prices ahead of time and budget for what you want to do ahead of time so you don't find yourself with leaky pockets once you arrive.
Cheap Eats in Copenhagen
Food
Thanks to René Redzepi opening the best restaurant in the world in Copenhagen, the Copenhagen food scene is flourishing. However, broke backpackers in Copenhagen will probably not have the budget for these indulgences.
Don't worry – you can find cheap eats in the local coffee houses, and the coffee shop culture in Denmark is really just eating a lot of pastries all the time! Depending on where you get your pastries, you can find chocolate filled croissants for less than a dollar!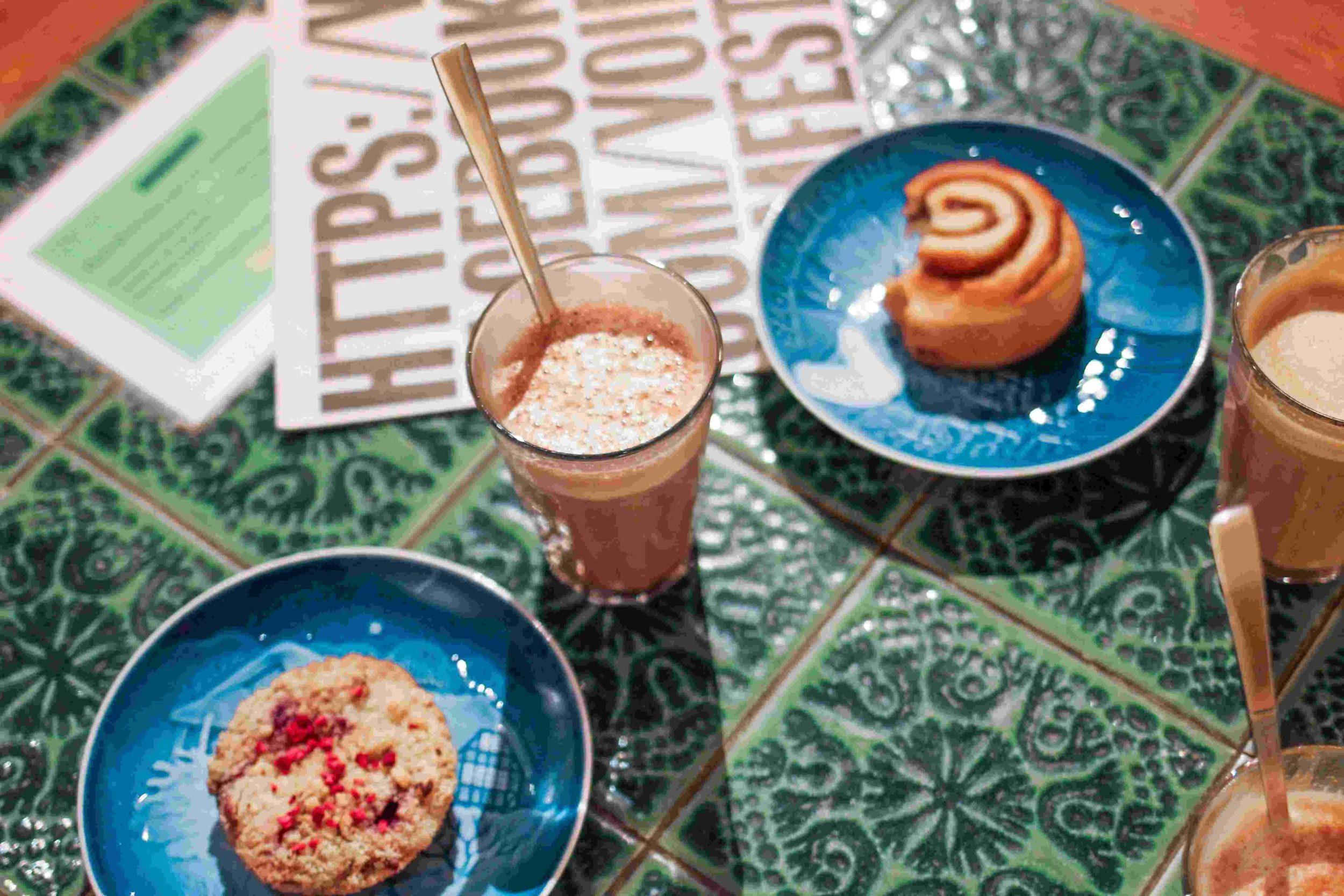 Drinks
Scandinavia has a reputation for drinking too much. This is because seasonal depression rears its head during winter when the sun goes away for months.
This is a small part of the culture. What will affect backpackers in Copenhagen the most is the price of alcohol. Prepare to pay a premium for booze.
Average Costs of a Trip to Copenhagen
Here's a breakdown of individual costs when formulating a daily budget in Copenhagen:
Copenhagen Daily Budget

| Expense | Broke Backpacker | Frugal Traveller | Creature of Comfort |
| --- | --- | --- | --- |
| Accommodation | $20 | $50 | $150 |
| Meal | $10 | $12 | $35 |
| Transport | $2.50 (intercity bus) | $6 | $15 (Taxi) |
| Nightlife | $20 | $28 | $60 |
| Activities | free (walking and free stuff) | $25 | $60 |
Copenhagen Budget Travel Tips
Buy food at grocery stores and local markets:
Eating out can get very expensive very quickly. Cooking your own food is an awesome way to be healthier and to cut down on costs. Food that is in season will always be cheaper than off-season food. You can also buy ready to eat food at grocery stores.
Avoid eating in the city center like the fucking plague:
You'll feel personally attacked by how high the food prices are.
Drink alcohol at home before going out:
The tax on alcohol is about 50DKK per liter of alcohol. That's a lot. Add that on top of a bar adding their cut in, and you're suddenly paying $15 dollars for a shot of tequila. Buy alcohol at the markets before going out, drink at home, then walk to the bar or wherever you're going.
Haggle in Christiania and local markets:
You'll see lots of foreign people on the streets selling cheap, mass-produced souvenirs. Don't buy these.
Instead, go to small markets around the city or find artists with booths set up. Most artists and local vendors are willing to haggle.
Secondhand stores in America are 80% crap and 20% decent. This is not the case in Copenhagen. People overall are much more respectful of their clothing, so it's in great condition when it hits the thrift store.
Thrift stores are also much pickier about the items they accept. They price accordingly as well. You'll pay more for a used pair of jeans, but it'll be a damn good pair of jeans.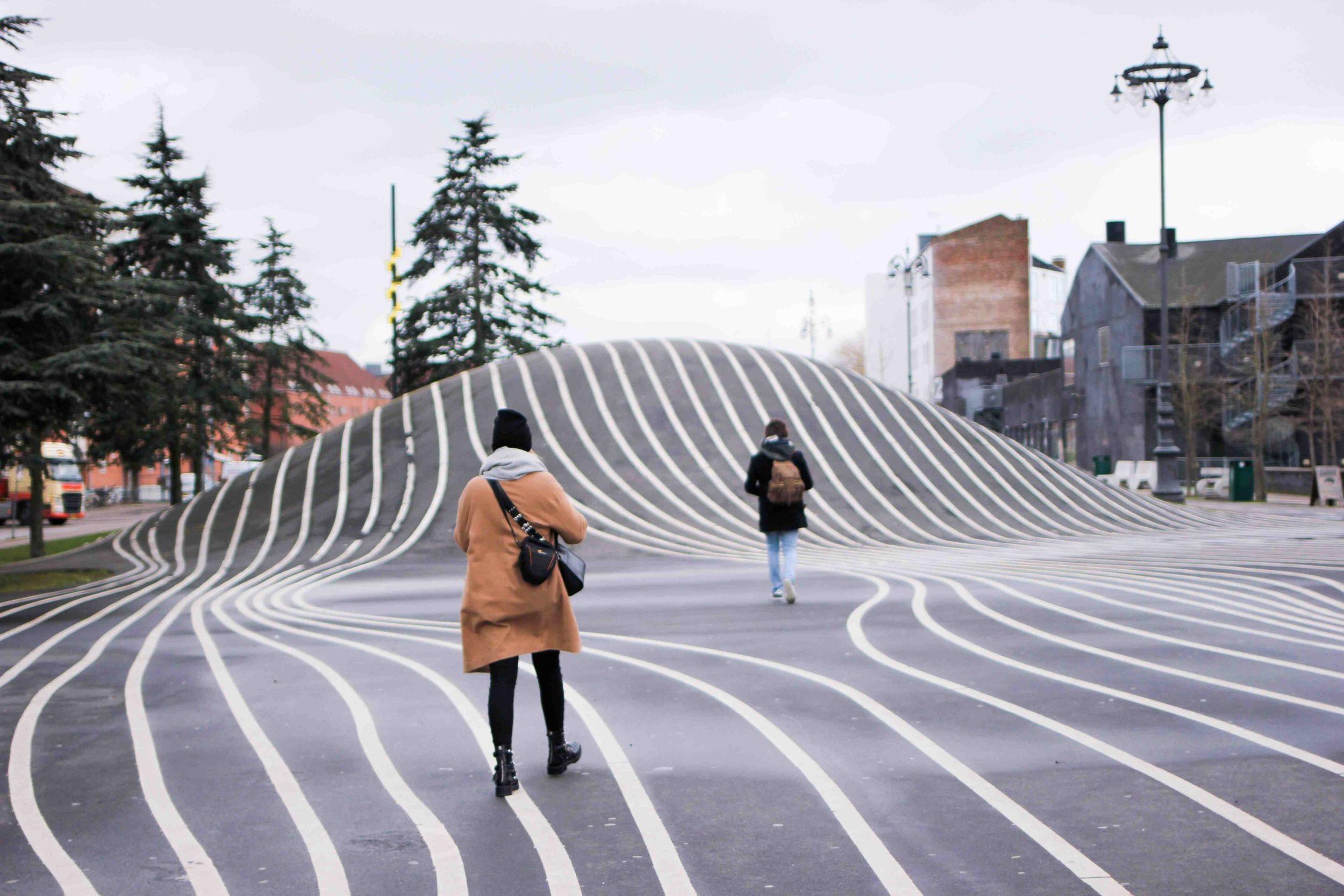 Public transportation is nice to use if you're going far distances, but using it for short distances can add up. Stick to walking through Copenhagen or riding a bike for traveling short distances. Many of the Copenhagen attractions even have specific instructions for how to arrive on foot or by bike if you check their websites.
Pack a travel water bottle:
Some cities use more plastic than "the rest of the world." Copenhagen is not one of them. This is a very low plastic place, so you'll want to bring your own water bottle.
Why You Should Travel to Copenhagen with a Water Bottle
Plastic washes up on even the most pristine beaches… so do your part and keep the Big Blue beautiful
You aren't going to save the world overnight, but you might as well be part of the solution and not the problem. When you travel to some of the world's most remote places, you come to realise the full extent of the plastic problem. And I hope you become more inspired to continue being a responsible traveller.
Plus, now you won't be buying overpriced bottles of water from the supermarkets either! Travel with a filtered water bottle instead and never waste a cent nor a turtle's life again.
Save $$$ • Save the Planet • Save Your Stomach!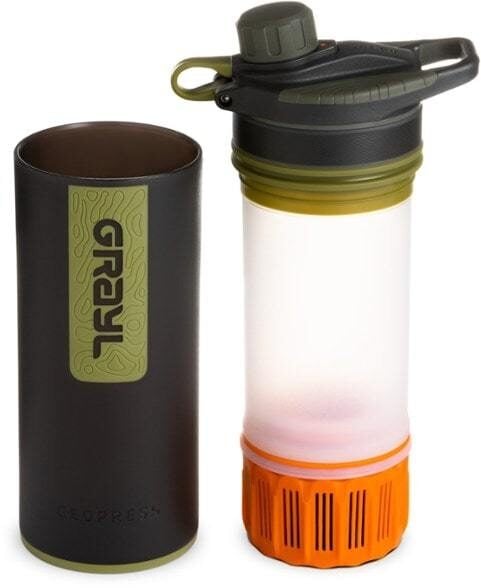 Drink water from ANYWHERE. The Grayl Geopress is the market's leading filtered water bottle protecting your tum from all the waterborne nasties. PLUS, you save money and the environment!
Single-use plastic bottles are a MASSIVE threat to marine life. Be a part of the solution and travel with a filter water bottle.
We've tested the Geopress rigorously from the icy heights of Pakistan to the tropical jungles of Cuba, and the results are in: it WORKS. Buy a Geopress: it's the last water bottle you'll ever buy.
Buy a Geopress!
Read the Review
Best Time of Year to Visit Copenhagen
Summers in Denmark are magical. There's nothing comparable to the 3am sunrises and staying up late for sunsets that last for hours. For most of the summer (May-August), the sun is in the sky for almost all 24 hours of the day.
I'm biased, so I think you should visit Denmark in the summer. It's the warmest season, brightest season, and is great if you've never been to a Nordic country. The cold and darkness can be a bit shocking for less resilient Copenhagen backpackers.
The warmest average high temperature is only 21C/70F, so be prepared to bundle up during every season. Also prepare for rain, because it rains about a third of the year. Bring a good waterproof jacket.
Traveling with children during the midnight sun is probably an entirely different scenario, so if you're backpacking Copenhagen with little ones in tow, you may want to stick to Spring (March/April) or Fall (September/October) when the sunlight evens out again. It will be chilly during both of these seasons but not unreasonably cold.
Perhaps the most interesting season in Denmark is Winter. It's cold. It's raining or snowing half of the time, and the sun rarely rises. However, Christmas markets come to life during this gray and foggy time if you backpack Copenhagen in December.
Dealing with the Midnight Sun and the Polar Winter
Denmark is not nearly as northern as the stereotypical Scandinavian countries, so the Midnight Sun is more like 3am sun in Denmark. The winters are never 100% dark, but the sun will set at an unreasonable 3pm in December.
If you have children traveling with you, you will have to be diligent about a light schedule as well as a sleep schedule. Our bodies naturally release melatonin in the presence of red light. We have the most cortisol around blue light and at solar noon. Luckily, solar noon is typically still at noon with the sun in the sky in Copenhagen.
If you're traveling in the summer, wear RED glasses after 8pm. Lots of awesome scientifically-backed companies sell these glasses. BLUblox is the best I've heard of. You'll also want to wear these red glasses upon waking (if you wake up early) until about 8am when the sun will naturally rise.
You'll look like Bono, but your body will start releasing Melatonin at 8pm with these glasses instead of at midnight. A lack of Melatonin leads to decreased fertility in both men and women, and it has been linked to higher rates of cancer. Sleep is important, so don't get "too" wrapped up in the dreamy late nights of Copenhagen.
I personally enjoy sleeping with the curtains wide open and no sleep mask, but I'm an odd person, so you might one to invest in a sleep mask before backpacking Copenhagen.
If you're traveling in winter, you'll want to get a pair of blue-blocking glasses. Everything is lit with artificial light for most of the day, and this can be really harsh on your eyes as well as your hormone levels. Blue light releases cortisol and too much cortisol will leave you feeling stressed without understanding why.
You're going to want a headlamp for the winter. Preferably one that also has a red light feature. Trust me.
Getting in and out of Copenhagen
You'll probably arrive in Denmark by plane. It's an island, so plane travel is the most convenient. There are over 20 airports in Denmark. That's one airport for every 280,150 people. However, you will really only be focusing on the main airport in Copenhagen, Kastrup.
Once you've landed in Kastrup, there's a train that can take you to Copenhagen in about 13-30 minutes. Train is the best way to get from Kastrup to Copenhagen.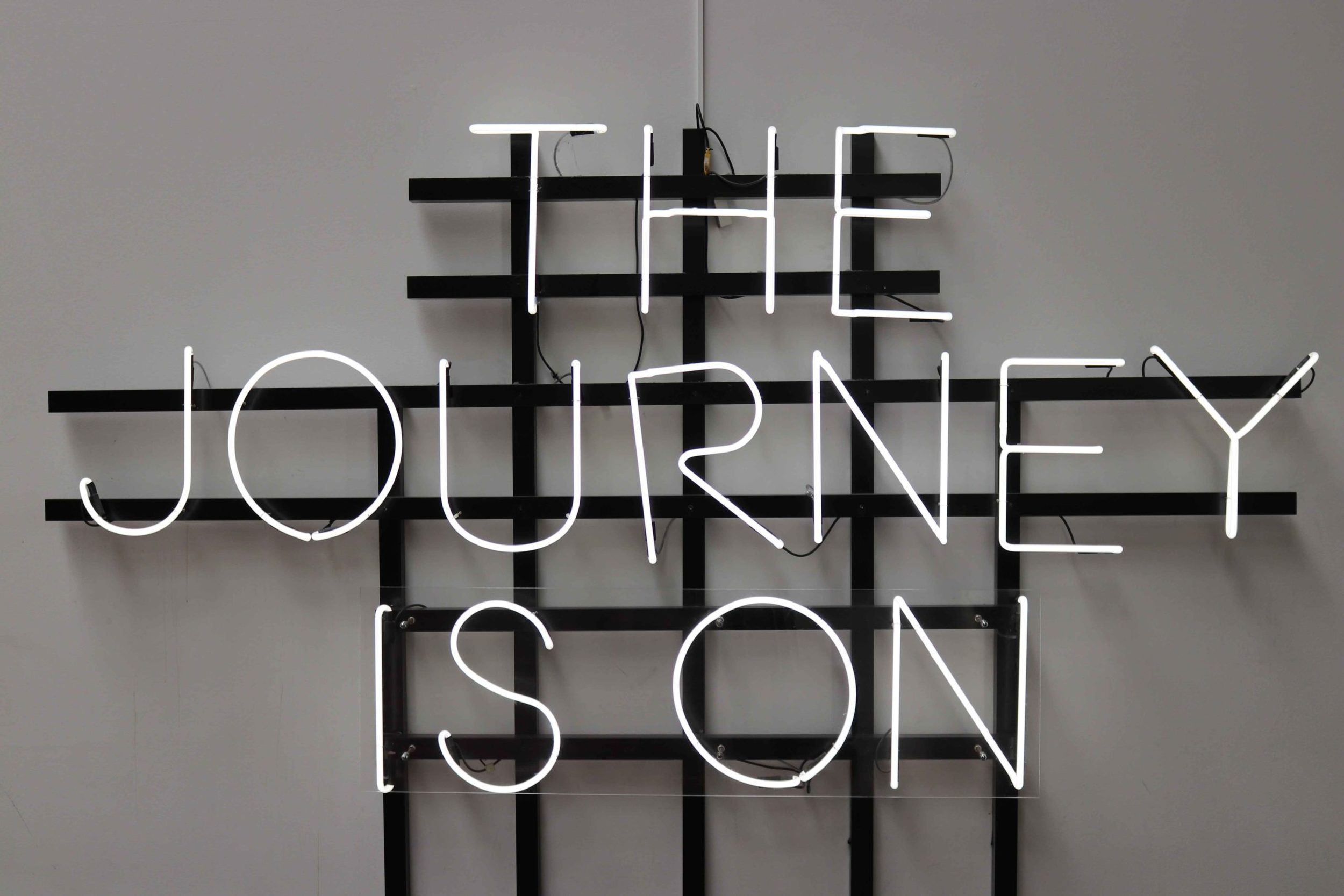 You can also take a ferry from Germany, Norway, Iceland, or Sweden if you happen to be in one of those countries, but flying will be cheaper. It's also possible to drive from Germany to Denmark via another bridge.
You can drive to Denmark from Sweden. It's a beautiful drive, but the toll is about 60 Euros.
How to get around Copenhagen
Copenhagen Card
Buying Copenhagen's travel card is the best way to save money if you're backpacking Scandinavia on a budget. You get unlimited travel around Denmark's capital region, including transportation to and from the airport. You also get a one time use pass to over 87 attractions and museums.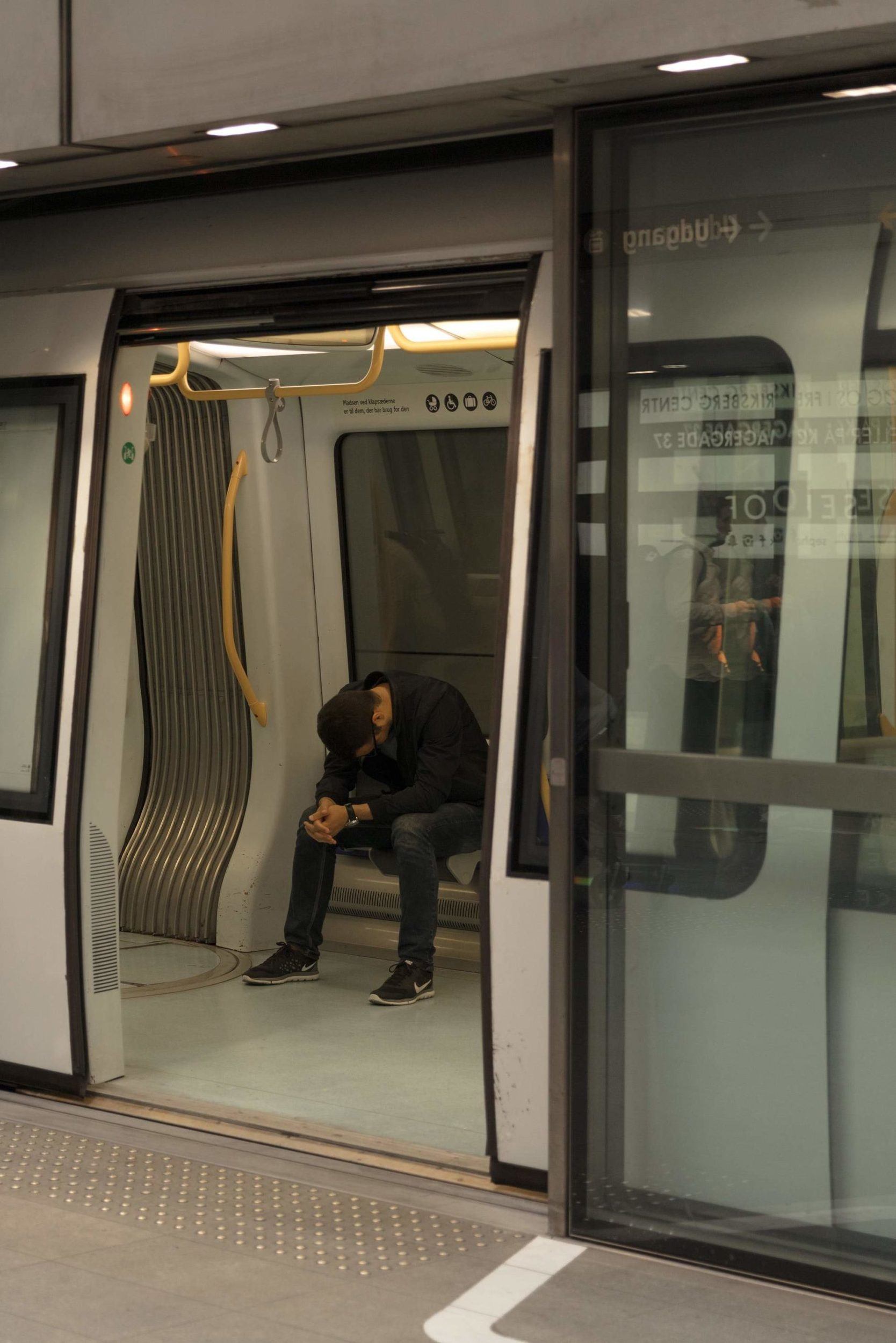 This is a good option if you plan on seeing everything you can possibly see within 24-hours. Otherwise, it'll just be cheaper to pay as you go and not get the card. The adult prices are (currently) 54 Euros for 24 hours, 80 Euros for 48 hours, 99 Euros for 72 hours, and 133 Euros for 120 hours.
Public transport
Public transportation overall is very reliable and accessible. (Notice I didn't say cheap.) The cost of tickets over a couple of days will start to add up, so if you're backpacking Copenhagen on a budget stick to modes of transportation like walking or biking.
Keep in mind that a lot of public transport is run on the honor system. You will typically not need to show anyone a ticket to get on a train. This can be great for budget backpackers in Copenhagen feeling lucky, but the fine is not worth the risk at over 100 dollars/Euros. I'd be lying if I said I hadn't taken advantage of this once or twice, but just buy the ticket.
Bicycles
Nine out of ten Danes own a bike, and biking accounts for 25% of all public transport. Biking is the way to go. It's cheaper to rent a bike than to get a day pass for public transport, and you also get a workout.
Copenhagen's joy of cycling is probably influenced by how flat Denmark is. It's easy to ride a bike everywhere when you're nearly coasting the whole time.
Renting a bike is super accessible because backpackers want to participate in the fun too. Bike rental companies vary in price, so there's something affordable for all of those travelers backpacking Copenhagen on a budget.
Walking
It's possible to walk everywhere in Copenhagen. The streets are very pedestrian-friendly, and Copenhagen isn't that big. You can probably get to almost every destination on foot, just Google it first to see exactly how far you'll need to go.
Be sure to abide by the pedestrian do and don't walk signs. You won't be the only one to cross a crosswalk on red, but I find that it's quite a bit more polite to just wait with the locals.
Don't be afraid to talk to strangers. You'll have many opportunities to do this at crosswalks. Backpacking is about experiencing life alongside the locals, and they will find you interesting since you're not Danish.
Ferries
Depending on where you need to go, you might have to take a ferry. You will most likely not need to take a ferry, but know that they are accessible forms of public transport. You'll buy a ticket for them just like you'd buy a ticket for a bus or a train.
Use Bookaway to find the best deals on transport – buses, planes, trains, and ferries. It'll save you a load of time when organising transport and you'll probably nab an EPIC DISCOUNT too!
Book your transport on Bookaway NOW. Get the best price for the best ride… then use those savings to buy the best feed in town!
Book Your Transport Here!
What To Eat in Copenhagen
The Best Restaurants in Copenhagen
Copenhagen is literally the best place to go in the world for food. It's not because Danish food is exceptional. It's not because of the Pålægschokolade although you're going to love it. It's because Copenhagen is home to the best restaurant in the world.
Noma has won the title of best restaurant in the world four times. It has proudly earned this title, and Copenhagen is delighted to see a return to Scandinavian food.
Nordic cuisine can be- so sorry Denmark- underwhelming. How much bread can one person eat, you know? However, René Redzepi single-handedly changed the way this cuisine is viewed. He decided that Copenhagen's traditional food IS good enough to be considered when it came to quality food, and the world agrees.
The problem with the Nordic countries is how difficult farming is and their harsh winters. They felt that they needed to rely on the food from warmer neighboring countries to import it and eat it. That's when Rene stepped in, went foraging in winter, and single-handedly taught his country how to take back their power.
At Noma you can dine on Icelandic Seaweed, Faroese Deep Sea Fish, Greenlandic Musk Ox, and sorrel picked fresh in the forests of Denmark. You'll want to book a few months in advance, and it is about 400 Euros per person. It's a lot, but if you can afford to save a bit more, it's worth it.
Beer and Cocktails in Copenhagen
Nightlife in Copenhagen is split up between cocktail bars, nightclubs, and beer bars. The city has been currently undergoing a "cocktail revolution." It's an exciting time to be a Copenhagen backpacker, and you'll want to set aside a small part of your backpacking budget to try out some of the emerging recipes.
Best cocktail bars and where they are:
Ruby Nybrogade 10 1203 København K
Brønnum August Bournonvilles Passage 1 1055 København K
Lidkoeb Vesterbrogade 72b 1620 København V
1105 Kristen Bernikows Gade 4 1105 København K
Curfew Stenosgade 1 1616 København V
If you're not a cocktail person, Copenhagen is still the place for you. Their beer scene is thriving. Denmark's capital has over 217 breweries. That's quite a few considering London only has 74 breweries but has 15 times the population. The small(ish) city of Copenhagen is taking beer seriously.
Best beer bars and where they are:
Mikkeller Bar: Victoriagade 8 1655 København V
BRUS: Guldbergsgade 29F 2200 København N
Kølsters Tolv Haner: Rantzausgade 56 2200 København N
Nørrebro Bryghus: Ryesgade 3 2200 København N
Mikkeller and Friends: Stefansgade 35 2200 København N
Baghaven: Refshalevej 169B 1432 København K
Nightlife in Copenhagen
What's better than drinking and sitting? Drink and dancing, obviously. Copenhagen has a thriving nightlife scene and plenty of different clubs/bars for whatever kind of late-night debauchery you'd like to participate in.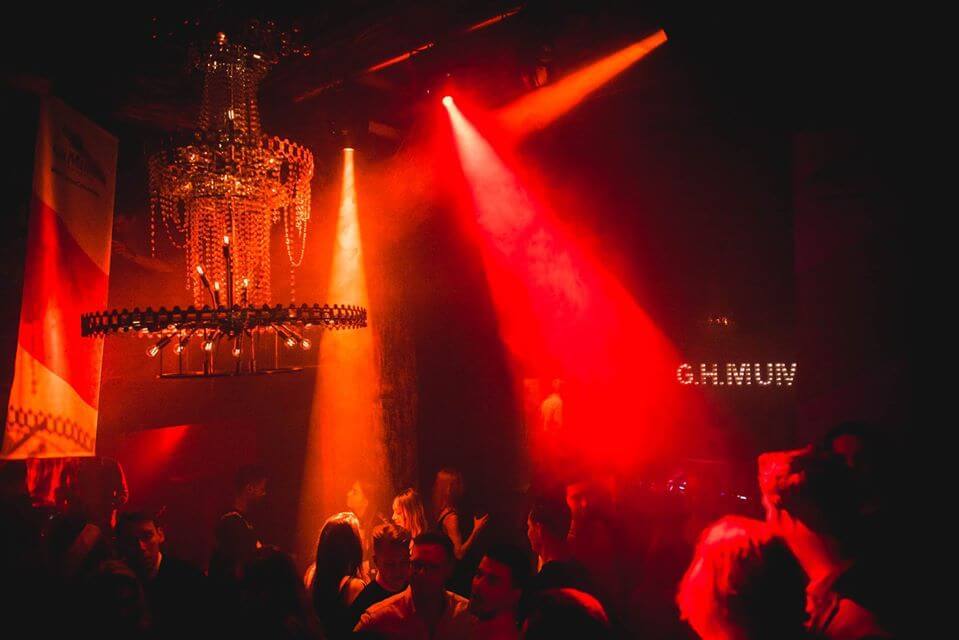 If you want the full nightclub experience, go to Chateau Motel. It's Copenhagen's only nightclub that has 4 different floors. You can get in for free before midnight, so budget backpackers will want to come here.
The idea of Chateau Motel is for every partier to find their crowd within one of the four floors. No matter what your taste in music or vibe is, you'll find it here. Their address is Knabrostræde 3 1210 København K.
Other nightclubs in Copenhagen and where they are:
Culture Box: Kronprinsessegade 54 st. 1306 København K
Bremen Theatre: Nyropsgade 39-41 1602 København V
Sigurdsgade: Sigurdsgade39 2200 København N
Hive: Skindergade 45-47 1159 København K
Jolene Bar: Flæsketorvet 81-85 1711 København V
Safety in Copenhagen
Denmark is the happiest country in the world, and happy people don't commit many crimes. However, you should still be cautious. As a backpacker in Copenhagen, you're in a country with people you aren't used to, laws you aren't familiar with, and a city that's easy to get lost in.
I spent most of my time in Denmark living on a farm, and I asked my hosts about crime. They said the worst thing that happened in the town we were in was that a man got angry at another man and threw a beer bottle through a window at a bar called the Drunken Goose. Their idea of crime is fairly tame.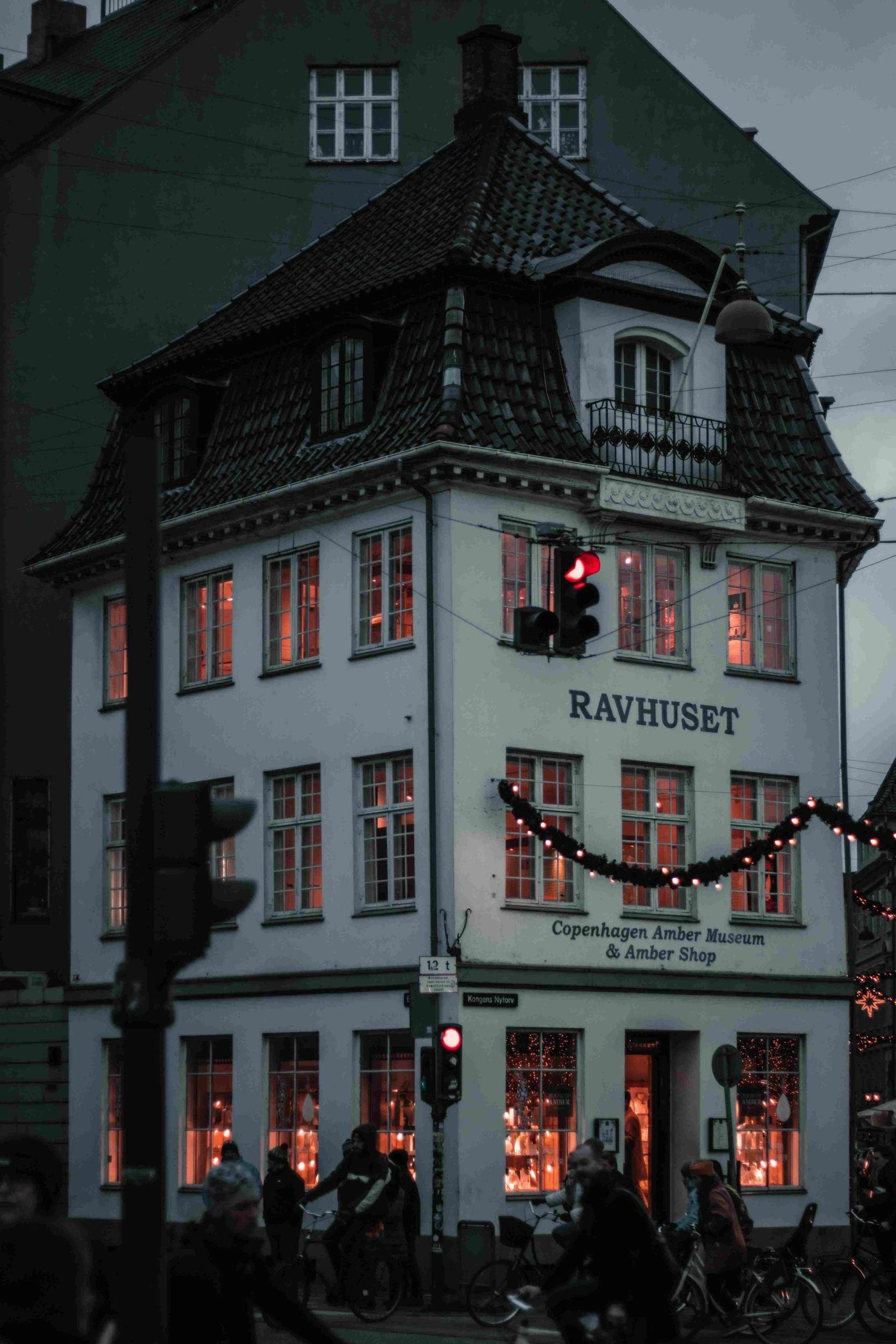 However, I also asked a local that said a friend of his studying abroad was raped by a taxi driver. What's the takeaway? You can't predict crime, but you can at least try to be safe.
(Denmark has an amazing healthcare and police system. If you do find yourself the victim of a crime of any nature, feel safe going to the hospital or calling the police.)
To set yourself up for success, download offline maps on your phone. You can use Google Maps for this quite easily. Most everyone speaks English, but you will likely run across a few older Danes that don't speak English, so rely on maps, not other people to get around.
Scandinavia in general really enjoys following rules, or at least it seems like this to my rebellious American mind. Either way, you will draw unwanted attention to yourself if you blatantly break big social norms or disobey clearly marked signs. This isn't inherently dangerous, but it is important to be aware of if you're ever in a situation when you feel that laying low is necessary.
Christiania is an awesome place to visit while backpacking Copenhagen, but this is the place where you need to be most vigilant. Many people here are smoking a lot of weed, and this is technically illegal, so be mindful of police. It's also technically legal. It's a very funky system.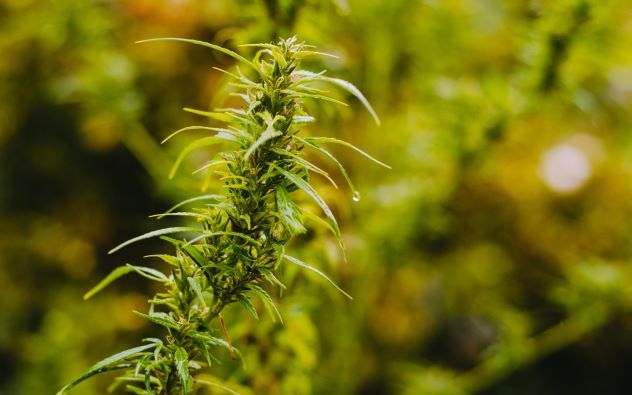 When inside of Christiania, you're no longer in the EU. They have separated themselves from Copenhagen and basically run as their own city, but only technically. Once you leave Christiania, weed is very much illegal. Smoke inside of Christiania, not in Copenhagen.
People may get very, very heated toward you if you pull out a camera or point your phone in one direction for too long while in Christiania. Photography is forbidden. Two shootouts have happened in the past few years, which isn't that often, but you can avoid spending time in Pusher St. which is where this took place.
Quite a few of the stalls to buy the devils lettuce in Christiania on Pusher St. have large dogs inside in case anything happens. These dogs are here to protect their owners. They are not friendly petting dogs. Leave them alone.
Did you know there's a list of the European countries with the highest rates of Chlamydia? This exists, and Denmark is in the top three. Staying safe in Copenhagen isn't just about avoiding the big dogs. Stop the spread of Chlamydia around Copenhagen and your home country by using condoms.
Overall Copenhagen is very safe. Just be aware of your belongings, know that crime rates are very low, and feel confident contacting the police or going to the hospital if the need arises.
Travel Insurance For Copenhagen
Traveling without insurance would be risky so do consider getting good backpacker insurance sorted before you head off on an adventure.
I have been using World Nomads for some time now and made a few claims over the years. They're easy to use, professional and relatively affordable. They may also let you buy or extend a policy once you've started your trip and are already abroad which is super handy.
If there's one insurance company I trust, it's World Nomads.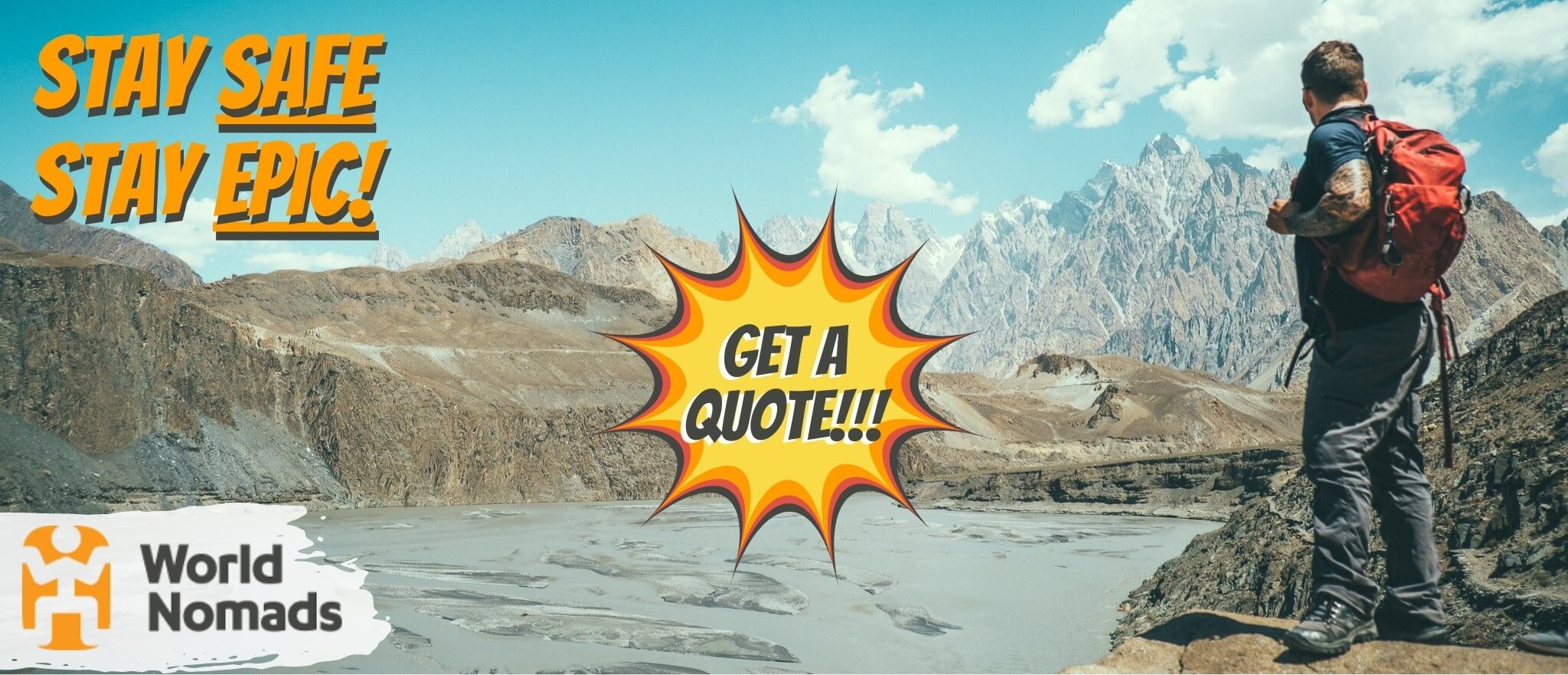 World Nomads' mission is to support and encourage travellers to explore their boundaries. They offer simple & flexible travel insurance, and safety advice to help you travel confidently.
They've been doing it since 2002 – protecting, connecting, and inspiring independent travellers just like you.
Get a quote below or read our in-depth review!
World Nomads provides travel insurance for travelers in over 100 countries. As an affiliate, we receive a fee when you get a quote from World Nomads using this link. We do not represent World Nomads. This is information only and not a recommendation to buy travel insurance.
Copenhagen Travel Guide – Extra Tips and Advice
How much do you know about Denmark? Not that much? Pay attention to this next section, because you don't want to miss the important tips regarding the midnight sun.
Do they speak English in Denmark?
No, and yes.
They speak Danish in Denmark, but most people speak English. You will occasionally find someone with very bad English or no English skills, but you're perfectly fine getting around without learning Hello in Danish. Which is just "Hej" (Hey) by the way.
Danish is the most insane language to pronounce, and no I'm not being insensitive. Kids growing up in Denmark start speaking the latest compared to the rest of the world because learning their native language is so hard. There is even a video starring Danish people about Danes that can't understand each other while speaking Danish.
Copenhagen Accommodation Travel Hacks
Camp/Bring a tent or hammock
Copenhagen does not share the relaxed camping laws of its Nordic neighbors. However, you can still camp at campsites or stealth camp.
Denmark is more densely populated than Norway or Sweden, and this is mainly why you can't camp freely. As long as you go a bit outside of the city, it is possible to stealth camp. You can also hang up a hammock in the airport to sleep overnight if the staff are having a nice day.
Book ahead
This isn't just an accommodation hack for those backpacking Copenhagen. It's solid advice overall.
If you're booking an AirBnB, this is especially important. The cheapest, best quality and wonderful hidden gems will be snatched up very quickly. Book ahead of time to have the biggest and best spread of options.
Couchsurf
Couchsurfing is alive in well for backpackers in Copenhagen. If you're spending a weekend in Copenhagen, it will be easy to find a host willing to have you for a short amount of time.
If you're backpacking for more than a week or two, consider breaking up your hosts into week-long periods. They are not hotels, and you should not treat them as such. Be kind, engage with them, offer to make dinner, and treat their house better than you'd treat your own.
Books to read while Backpacking Copenhagen
Denmark has recently been part of pop culture thanks to English writers spreading information about Hygge and Lykka. Consider this your Copenhagen reading list.
Make Money Online Whilst Backpacking Copenhagen
Travelling in Copenhagen long-term? Keen to make some cash when you are not exploring the city? Teaching English online is a great way to earn a consistent income—from anywhere in the world with a good internet connection. Depending on your qualifications (or your motivation to obtain qualifications like a TEFL certificate) you can teach English remotely from your laptop, save some cash for your next adventure, and make a positive impact on the world by improving another person's language skills! It's a win-win! Check out this detailed article for everything you need to know to start teaching English online.
Being a Responsible Backpacker in Copenhagen
The Danes are really proud to be from Denmark. Their country is beautiful, wealthy, clean, and happy. The most important thing for backpackers in Copenhagen to remember is to be respectful of the locals and the country they love.
Denmark is mostly plastic-free. Be sure to bring a daypack or your own bag when out shopping, especially grocery shopping. The locals will appreciate it just as much as the planet does.
Danish people really enjoy following rules. Do you want to know how to tell the tourists from the Danes? See who waits at the crosswalks and who doesn't.
Don't push past the locals in crosswalks. They will not walk if the sign isn't green. They will wait even if no one is coming. Just wait patiently with them.
Denmark has the third-highest rate of Chlamydia in all of Europe. Sure, Chlamydia is treatable, but at least try not to get it in the first place. Use condoms.
Backpacking in Copenhagen will bring you ample opportunities to participate in debauchery, and it is very important to have fun, let loose, and get a bit wild at times. Most backpacking trips I have been on across the world have included at least a few mornings where I wake up knowing I went too far.
There are some things that will put you in the category of a straight-up jackass if you do them. Being super loud and obnoxious in a tiny hostel at 3 AM is a classic rookie backpacker mistake.
Everyone in the hostel will hate you when you wake them up. Show your fellow travellers respect whilst backpacking in Copenhagen and anywhere else for that matter!
Reduce your plastic footprint: Perhaps the best thing you can do for our planet is to make sure you do NOT add to the plastic problem all over the world. Don't buy one-use water bottles, the plastic ends up in landfills or in the ocean. Instead, pack a tough and cool travel water bottle.
Check out our post on how to be a responsible backpacker.
Final Thoughts from this Copenhagen Travel Guide…
Still not sure if backpacking Copenhagen is for you? You've made it this far, so give this amazing city a try. It's full of surprises, a little bit of whimsy, and a lot of grunge. You'll get lost here, but you might find that this is the place you were looking for after all.
If you haven't booked your ticket yet, do it right now. Copenhagen is a wonderful city, and it is well worth visiting. Don't take my word for it, go backpack Copenhagen yourself. Go have a good time eating chocolate on toast, smoking in Christiania, and drinking world-class cocktails.
Heading to Denmark's second city too? Check out the best hostels in Aarhus for a great place to stay on your visit.
---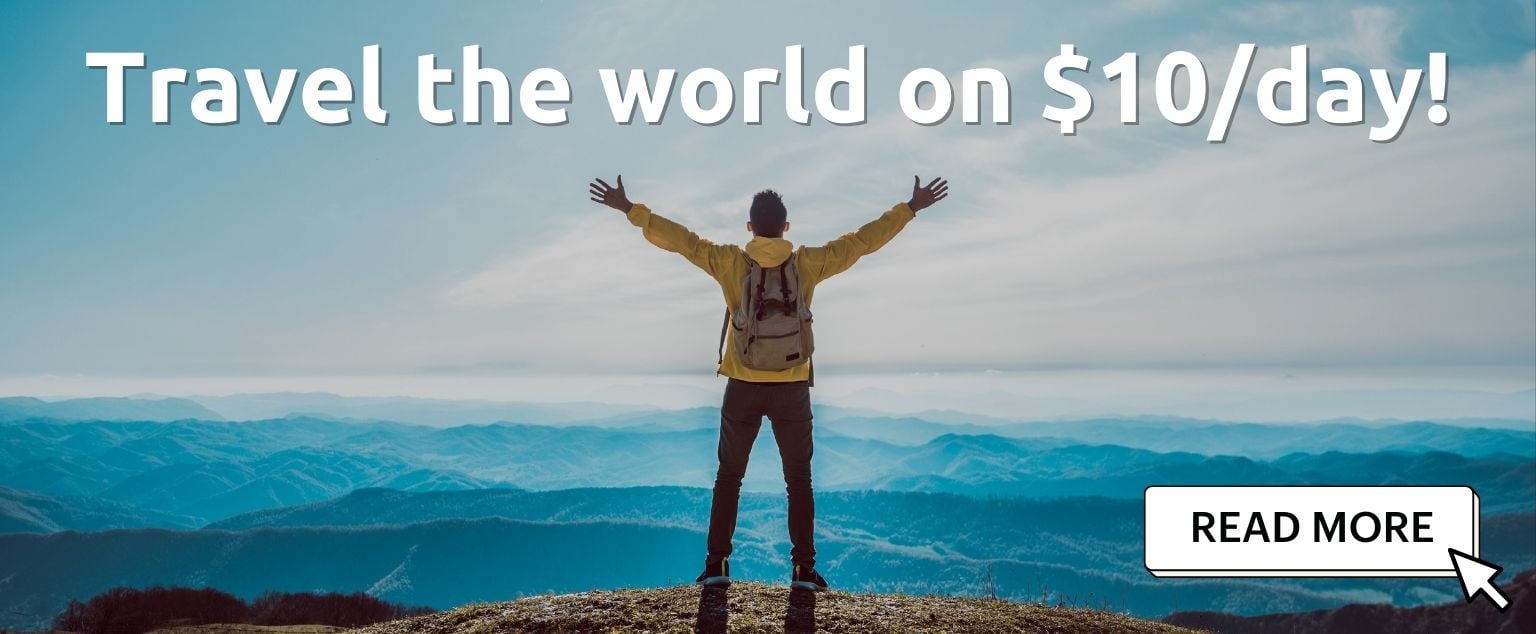 And for transparency's sake, please know that some of the links in our content are affiliate links. That means that if you book your accommodation, buy your gear, or sort your insurance through our link, we earn a small commission (at no extra cost to you). That said, we only link to the gear we trust and never recommend services we don't believe are up to scratch. Again, thank you!