Denmark's capital, Copenhagen, is a place of historic significance, full of rich culture and bursting with artistic flair. As the birthplace of many Danish royals, as well as artists, architects, and the well-known writer, H.C Anderson, this city has so much to offer its visitors! Use our Copenhagen itinerary to see all of these wonderful things for yourself.
Copenhagen isn't that large, but there are so many things to see and do that- without proper planning, it can be hard to navigate! You can see some of the best spots in Copenhagen in a day, but you'll have to plan your Copenhagen itinerary beforehand!
We've rounded up the best places to visit in Copenhagen, along with everything you should see during a three-day itinerary in Copenhagen. From the perfect accommodation to exactly what to do in Copenhagen, this travel guide should be extremely helpful when planning a trip to Copenhagen.
This itinerary is full of Copenhagen travel tips to help you make the most of your visit. Depending on how many days in Copenhagen you plan to stay, you may even be able to see it all!
If you are planning a backpacking trip to Copenhagen then this guide will help you plan your time effectively. We've packed these 3 days full of a whole host of different places to see and things to do, we've got high culture interspersed with a healthy dose of counter-culture alongside some epic architecture and as many Danish pastries as you can eat!
Whether you're spending one day in Copenhagen or planning an unforgettable weekend in the Danish capital, there are some epic places fighting for a spot on your list! We'd personally suggest taking at least three full days to explore the city properly. If you want to see all of the most popular landmarks you might be able to fit everything into a frantic 24 hours, but that'll guarantee a lot of stress and hard work! So trust us, give yourself a bit more time to really soak it all in and enjoy your time in Copenhagen.
In this itinerary, we've packed in plenty of things to do in Copenhagen in 3 days with a structure to follow if you like, we've added times, routes and how to get there. Of course, do your own thing and adapt this itinerary to your own needs, interests and fitness level. But we've done the hard yards for you so you don't have to!
3 Day Copenhagen Itinerary Overview
Day 1 in Copenhagen: Strøget Street, Round House, Tivoli Gardens, Glyptotek Museum, Nyhavn, Canal Boat Tour
Day 2 in Copenhagen: H.C. Anderson Blvd, Denmark National Museum, Christiansborg Palace, Christiania, Danish Design Museum, Little Mermaid Statue, Dinner
Day 3 in Copenhagen: Danish Food Tour, Castles of Copenhagen, Copenhagen Museums
During your three days in Copenhagen, you'll need a comfy spot to call home while you're visiting. This city is used to hosting tourists, and there are many great accommodation options in Copenhagen, ranging from cheap hostels to luxury hotels and homely B&Bs. There is also a booming Copenhagen Airbnb scene. Whatever kind of place you'd like to rest your head can be found in Copenhagen.
Here are our top accommodation choices for you to pick the best place to stay in Copenhagen (in three days).
This hostel is ideally located, close to downtown and all the excitement of the city. The energy is lively, and there is an onsite bar that is open until 5 am. This can cause the hostel to be a bit noisy at times, but it's the perfect spot to meet other people and enjoy your time in Copenhagen!
If you prefer to stay in hostels and want more options, check out our favourite hostels in Copenhagen!
This home is perfect for couples that want to get a cosy, relaxing experience in Copenhagen. The apartment is just as inviting as the host and gives off an organic brightness from the interior to the gateway to the balcony. It's quiet and also close to the beautiful canals to go for a dip in.
In the room, you can enjoy cooking yourself a simple meal with the kitchenette. Although this is a room in an apartment it is set up very private, nice and spaced out, so you don't feel like you are in anyone's space -which is a BIG plus.
In such an expensive city, it can be hard to find budget accommodation. Hard, but not impossible! You certainly wouldn't expect to get such a great Copenhagen apartment for such a low price as this comfy sofa in the centre, but that's exactly what a couple or solo traveller will get here! This charming no-frills apartment is still in the heart of the city and it's got a balcony to hang out on too.
Reasonably priced and located within walking distance of the city's top attractions, WakeUp Copenhagen is a great place to stay!
The 12-story building was designed by the Danish architect Kim Utzon and is stunningly decorated throughout. Enjoy free wifi and computer access, as well as a 24-hour lobby with snacks and drinks.
For the first day of this itinerary for Copenhagen, it's best to get acquainted with the city. It's also wise to hit the biggest, most important spots first. That way if you only have one day in Copenhagen, you won't feel like you've missed out on anything.
9.00 AM – Strøget Street
Strøget Street is the best place to start your Copenhagen trip itinerary. If you haven't booked your accommodation yet, this is the best place to stay in Copenhagen, especially for first-time visitors. This long pedestrian street is abundant in stores, shops, and restaurants. From budget clothing to boutique jewellery or whatever you're looking for, you'll find it here!
Enjoy a scrumptious breakfast, then meander down the street and enjoy some window shopping. You'll find a variety of branded stores, such as Prada, Louis Vuitton, and Gucci. There are also more affordable options like H&M and Zara.
Stop in at the Lego Store to get in touch with your child-like self, or pop into the Guinness World Records Museum to view some of the world's most remarkable record-breaking feats! Before you leave, make a stop at Hotel Chocolat Copenhagen for some unimaginable deliciousness.
Cost – Walking is free. Do pay for what you buy though
How Long Should I Stay Here? – 45 minutes
Getting There – Public transport drops you quite near the top
10.00 AM – The Round House
The Round Tower has stood proudly over the city of Copenhagen for over 300 years! It's connected to the Trinity Church and was originally an observatory for scientists. It was established in the early 1600s to continue astronomer Tycho Brahe's research.
The tower holds the observatory right at the top, as well as the University library located above the church and halfway up the tower. Majestic on the outside, the Round Tower is just as grand on the inside.
To get to the top, you walk up the spiral walkway inside the tower. There are no steps, making this an accessible attraction as well. Once at the top, you can step into the core of the tower and look down the hollow cylinder from a glass floor! However, the true beauty is found on the observatory's platform, as you gaze down at the bustling city below.
Cost – $4 entrance
How Long Should I Stay Here? – 60 minutes allowing for lines
Getting There – It's a 6 minute walk from Strøget Street
11.00 AM – Tivoli Gardens
As one of the most popular Copenhagen attractions, Tivoli Gardens is a must-visit during your one day in Copenhagen! Although a bit on the pricier side, you don't have to go on any of the rides to simply enjoy the park!
There is an aquarium, a concert hall, and a theatre inside Tivoli Gardens. You'll also find a host of stores in the Gardens, great for picking up souvenirs of your trip to Copenhagen.
If you do feel like a thrilling afternoon, then buy a multi-ride ticket and try out some of the fantastic games and rides available. You'll find a healthy mix of fast-paced, stomach-turning rides as well as slower, more relaxed ones to really enjoy the scenery.
Cost – $14 – $18 entrance. A multi ride ticket is over $40
How Long Should I Stay Here? – 3 – 4 hours
Getting There – It's a 15 minute walk from the Roundhouse
4.00 PM – Glyptotek Museum
This fascinating museum is built around the personal collection of the Carlsberg Brewery founders' son, Carl Jacobsen. The museum holds Denmark's largest collection of French art and features talents such as Degas, Manet, and Renoir.
There are many exhibition rooms inside the museum, all lit up by natural daylight from the skylights. The outside gardens, however, are full of flowers and intricate sculptures. From the detailed walls to the story-telling mosaic floors, every inch of the museum holds appeal.
The museum is open every Tuesday to Sunday from 11 am to 6 pm. On Thursdays, you can visit until 10 pm.
Cost – $17 entrance. Free on Tuesdays!
How Long Should I Stay Here? – 90 minutes
Getting There – You can walk from Tivivoli Gardens
5.00 PM – Nyhavn
Nyhavn is what you could call Copenhagen's watering hole. The area consists of two main streets lining the harbour canal and is full of fun and energetic establishments.
The brightly coloured buildings and lights reflected on the canals make for a picture-perfect way to end the first day of your Copenhagen trip!
While Nyhavn can be quite busy at times, it's definitely a must-see when visiting Copenhagen. You may want to book your dinner table early in the day, or simply grab a takeaway and sit along the canal banks with many of the locals.
Cost – Exploring is free but drinks and nibbles are pricy
How Long Should I Stay Here? – 90 – 120 minutes
Getting There – You can walk from Tivivoli Gardens
7.00 PM – Canal Boat Tour
While a canal cruise can be enjoyed any time of the day, what better way to wind down and end your one day in Copenhagen than with a slow cruise?!
From Nyhavn, you can hop onto one of the Canal Tours boats and enjoy an hour-long tour of the city by boat. See some of these fantastic sights that Copenhagen is so famous for, and enjoy the night's views of the harbour. Many of the tours include a live guide with both English and Danish commentary.
Cost – $15
How Long Should I Stay Here? – 1 hour
Getting There – The last stop borders the canal
For day 2 we're going to enter the magical world of Hans Christian Anderson and pay a visit to the notorious "Freetown" of Christiania.
8.30 AM – H.C. Anderson Boulevard
Go on your own Copenhagen walking tour and see the road dedicated to the writer that gave us some of our favourite childhood fairytales. This boulevard is the most densely trafficked road in Copenhagen and is lined with sightseeing opportunities!
You can take in all the scenic early morning sights on your way to your next stop. See City Hall, the statue of Anderson, and walk past the H.C. Anderson Castle. This is a great way to start off your day, as well as getting some amazing holiday photos!
Cost – Free
How Long Should I Stay Here? – 1 hour
Getting There – It's a 6 minute walk
9.30 AM – The Denmark Museum
Start your day with a visit to Denmark's National Museum. Located close to the city centre, the museum is inside the Prince's Palace. Once home to the royal family, the palace is now simply an elegant, grand building- open for public admiration!
Inside the museum, you'll find large chunks of Denmark's historic eras. The museum holds a large ethnographic collection of ancient civilisations. You can also see a fascinating coin collection and a toy museum collection!
There is a variety of permanent and temporary exhibitions, and if you have kids with you, they'll love The Children's Museum! The Museum is open Tuesday to Sunday from 10 am to 5 pm, so a late morning visit is ideal.
Cost – $14
How Long Should I Stay Here? – 90 minutes
Getting There – Walk here
11.00 PM – Christiansborg Palace
If you manage to see no other castle during your three days in Copenhagen, you absolutely must visit Chirstiansborg! This castle is open to the public every day and allows visitors to explore the many different rooms in the palace.
You can view the entire castle with a combination ticket, or pick and choose the parts of the castle you'd prefer to explore. The Royal Representation Rooms are where the Queen accepts her guests, and they're royally decorated with lavish furnishings and spectacular artwork!
The Royal Kitchens are decorated to replicate how life was in 1937. Specifically on the day of May 15, when the castle held Christian X's 25th reign gala. The royal stables offer yet another interesting look into royal life.
There is also a castle church, which was built in the 1800s and held many royal events. The ruins underneath the castle are a must-see for anyone interested in historic events!
You can take guided tours of the ruins every Saturday and Sunday. That way, you'll experience the best things to do and see in Copenhagen in just a short amount of time.
Cost – $24
How Long Should I Stay Here? – 90 minutes
Getting There – Walk
12.30 PM – Christiania
Freetown Christiania was notoriously known in the past for its 'Green Light District' which freely, although illegally, sold cannabis. The residents of the small yet distinct community have their very own set of governing laws, and many consider Christiania to be a separate state from Copenhagen.
Cars are not allowed in Christiania, so the best way to get there would be to rent a bike. You can also walk to the neighbourhood, it's a nice stroll from the city centre and great exercise!
The area is a sight to behold and is unlike anything else that you'll see in Copenhagen! The neighbourhood does have a dark past, however, and there are still a few shady characters to be found lurking in the streets.
For the most part, the locals are friendly and welcoming! Visiting during the day and taking a knowledgeable guide can help to avoid any unwanted negative situations. Just be careful who you're taking photos of as the locals can get a bit upset!
Cost – Free to explore. Just pay for food and "extra's"
How Long Should I Stay Here? – 120 minutes
Getting There – You can walk from the palace in 15 minutes
3.00 PM – The Danish Design Museum
If it's your first time in Copenhagen then you can't fail to be awed by the tasteful design all around you. Another few meters away from the Kastellet is the Designmuseum Danmark, which showcases some of the best Danish arts, crafts, and industrial designs.
Open from 10 am Tuesday to Sunday, the museum is another beautiful place to take a look into Danish history and culture. You'll find collections of designs from some of Denmark's most famous designers as well as intricate ancient crafts.
If you're wanting something to remember your trip by, stop at the museum shop before you leave. Here, you'll find a large selection of Danish industrial designs.
Cost – $14
How Long Should I Stay Here? – 90 minutes
Getting There – 18 minutes by metro. Take the M1 from Christiania to Kongens Nytorv and then the M4 to Marble Church.
5.00 PM – The Little Mermaid Statue
Possibly one of the most famous Copenhagen points of interest, The Little Mermaid statue was created by the sculptor Edvard Erikson. It was commissioned in 1909 by Carl Jacobsen after he became fascinated by the fairytale thanks to a ballet he had seen!
The statue was unveiled on August 23, 1913, and is proudly perched on the edge of the harbour, welcoming visitors to Copenhagen.
As much as the statue is a prominent feature in Copenhagen, it can get crowded and there isn't much more to do than admire it and take a few photos. For this reason, some visitors end up disappointed by the site. However, if you are visiting Copenhagen for the first time then you should come for a peek.
Cost – Free
How Long Should I Stay Here? – 15 minutes is plenty
Getting There – 12 minute walk from the Design Museum
6.00 PM – Dinner at a Michelin Starred Restaurant
Finish off your second day in Copenhagen with a luxury dinner at a Michelin-starred restaurant! There are a whopping 17 restaurants in the city that hold various amounts of stars, and they all offer fine dining and magnificent wine pairing.
These restaurants offer set menus of numerous courses and many have the option of wine or juice pairing. While you'll be paying quite a pretty penny to eat at any of these establishments, you're guaranteed a prestigious evening out.
This is definitely a splurge outing, so skip this if you're on a budget and rather head to one of Copenhagen's fabulous steakhouses for dinner.
Cost – $200+!!!!!
How Long Should I Stay Here? -2 hours
Getting There – Depends which one you choose
If you're wondering what to see in Copenhagen in 3 days then read on. However, if you're lucky enough to be spending another day in Copenhagen, here are a few more things to add to your trip.
9:00 am – A Danish Food Tour
One thing that will make your heart and stomach happy is going on a Danish food tour through Copenhagen! Get the best of both worlds as you see Copenhagen's sights and scenes, and fill up on tasty traditional snacks!
There are many different food tours to choose from. You can go on a Copenhagen walking tour of foodie heaven. Learn more about Danish food and the secret to how they get it to taste so delicious!
Alternatively, you can opt for a bike food tour. This is a more unique way of doing things and is sure to be a thrill. A bike tour will have you cycling through unique Copenhagen neighbourhoods as you stop off at various establishments to try out their food.
This is a great way to immerse yourself into the city culture and to see things from a different point of view. Most tours are done in small groups, which allows you to mingle with other visitors and enjoy great company along the way.
Cost – Varies.
How Long Should I Stay Here? – 2 hours
Getting There – It will be on foot
11:30 am – Visit the Many Castles of Copenhagen
While we've added a couple of the top castles to our Copenhagen itinerary already, there are just so many of these grand palaces to see!
When you only have three days in Copenhagen, you've got to pick your favourites, but if you manage to prolong your stay, you could easily see them all.
The Rosenborg Castle is a 17th-century palace that was built for Christian IV. The castle is home to one of Copenhagen's oldest Royal Gardens and is decorated with lavish artwork and statues.
Amalienborg Castle is the current residence of the Danish Royal Family. For this reason, much of the castle is closed to the public. The building, however, is still a sight to see, and if you're at the castle at noon, you'll get to watch the change of guards!.
Cost –$15 – $20
How Long Should I Stay Here? -60 – 90 minutes per castle
Getting There – Public transport connects the city and surrounding area
2:00 pm – More Copenhagen Museums
Another thing that Copenhagen has many of is museums.
Throughout the city, you'll find a large selection of museums! All home to a variety of historic and creative collections.
The Worker's Museum holds works of art and other items that relate to the labour movement in Denmark as well as other countries.
The Natural History Museum includes the Botanical Garden, Zoological Museum, and Geological Museum. These fascinating collections of fossils, plants, and other natural wonders are perfect for a day out!
For a more modern feel, travellers can visit the Louisiana Museum of Modern Art. Home to a large collection of pop art, as well as a sculpture garden. The museum is a popular place, especially in summer!
Thorvaldsens Museum is another must-see for art lovers, architect enthusiasts, and those who are interested in Danish history. The museum houses a large collection of Bertel Thorvaldsen's sculptures, as well as many other fantastic artworks and antique objects.
There is also the National Gallery of Denmark, the M/S Maritime Museum of Denmark, Copenhagen City Museum, and the Danish Jewish Museum to visit! Take your pick!
Cost – $14 – $22
How Long Should I Stay Here? – 60 – 90 minutes per museum
Getting There – Many walking distance from the centre
If you're not sure when to visit Copenhagen, you'll need to decide what you want from your trip.
Summer in Copenhagen is glorious, with mild temperatures and clear skies, it's undoubtedly the best time to visit! However, that also makes it the busiest and often the most expensive time to visit Copenhagen. During this time there is darkness for only a few hours at night. The sun can rise as early as 3 am!
To visit the many tourist attractions in the city without spending the majority of your three days in Copenhagen standing in queues, it's best to go during the quieter seasons, such as Autumn.
While November to January sees winter falling upon Copenhagen, those who enjoy snow-covered streets will find the city quite pleasant. Keep in mind there are only a few hours of daylight during the day in Winter.
Being such an incredible city, Copenhagen travel can be enjoyed at any time of the year, really, just pack accordingly.
Need a place quick? Here's the best neighborhood in Copenhagen:
Touring Copenhagen can be done with many forms of transport. While Denmark is expensive, the cost of transport, fortunately, isn't.
Copenhagen is easy to walk around, and the views combined with the fresh air will liven up your visit. However, if you're short on time or simply need to avoid bad weather, there are more than enough alternate transport options available.
Copenhagen is also the ideal place to rent a bicycle as your transport. With almost 250m of bike lanes and ample rental opportunities, it's the most logical way to get around during your weekend in Copenhagen! Cycling also offers a more scenic way around the city, so be sure to try this at some point during your three days in Copenhagen.
Another reliable way to get around the city is by Metro, which has 22 stations and runs 24/7. The buses in the city also run regularly, as does the train. You can take advantage of all three of these transport options easily by buying the Copenhagen Card.
This card allows you to interchange between the metro, train, and buses without purchasing separate tickets. The card is sold in increments of hours, so your purchase will depend on how long you're staying in Copenhagen. This means you can see all the best places to visit in Copenhagen.
The city also has licensed taxis that operate through the centre and the busier neighbourhoods. These taxis are closely regulated by Danish laws, and they all have meters and video surveillance.
When in Copenhagen, you'll find the streets to be safe and the locals to be friendly. There are no great risks during a trip to Copenhagen, in fact, it was voted as one of the safest cities in the world! However, there is always the need to be aware of when visiting a new place.
The most pressing crime to watch out for is pick-pocketing. This is most prevalent at the busy Central Station and crowded area, especially at night! It's best to keep your valuables hidden and away from prying fingers, and stay vigilant when walking through large crowds.
Freetown Christiania used to be quite a troublesome neighbourhood, and there is still some risk due to the area's illegal operations.
However, as we mentioned before, travelling to the district with a guide or a group is very safe and will keep you out of any trouble. If you do go alone, be sure to follow the neighbourhood's rules and be wary of strangers, but not too wary, most people are just friendly Danish folk.
If you do decide to purchase anything illegal within Christiania, keep in mind that you are probably safe within the borders of Christiania, but outside of Christiania the police are not forgiving.
The great news is that sexual equality is high on Denmark's list of priorities. Women and the LGBTQ community should feel safe.
Don't Forget Your Travel Insurance for Copenhagen
World Nomads' mission is to support and encourage travellers to explore their boundaries. They offer simple & flexible travel insurance, and safety advice to help you travel confidently.
They've been doing it since 2002 – protecting, connecting, and inspiring independent travellers just like you.
Get a quote below or read our in-depth review!
World Nomads provides travel insurance for travelers in over 100 countries. As an affiliate, we receive a fee when you get a quote from World Nomads using this link. We do not represent World Nomads. This is information only and not a recommendation to buy travel insurance.
Find out what people want to know when planning a Copenhagen itinerary.
If this didn't get you revving to head off to this city of many talents, we don't know what will! Now you're prepared for a fun-filled vacation in Copenhagen!
Whether you're planning on spending a few days or just a weekend in Copenhagen, you're going to love this quaint city.
This two-day itinerary in Copenhagen shows the best places to visit in Copenhagen, but there are still loads of hidden gems to find! With the added pleasure of some spectacular day trips from Copenhagen, a trip to this city is bound to excite and inspire you.
We think it's definitely time you travel to Copenhagen, so start packing for your trip! Don't leave before trying one of those delicious hotdogs!
---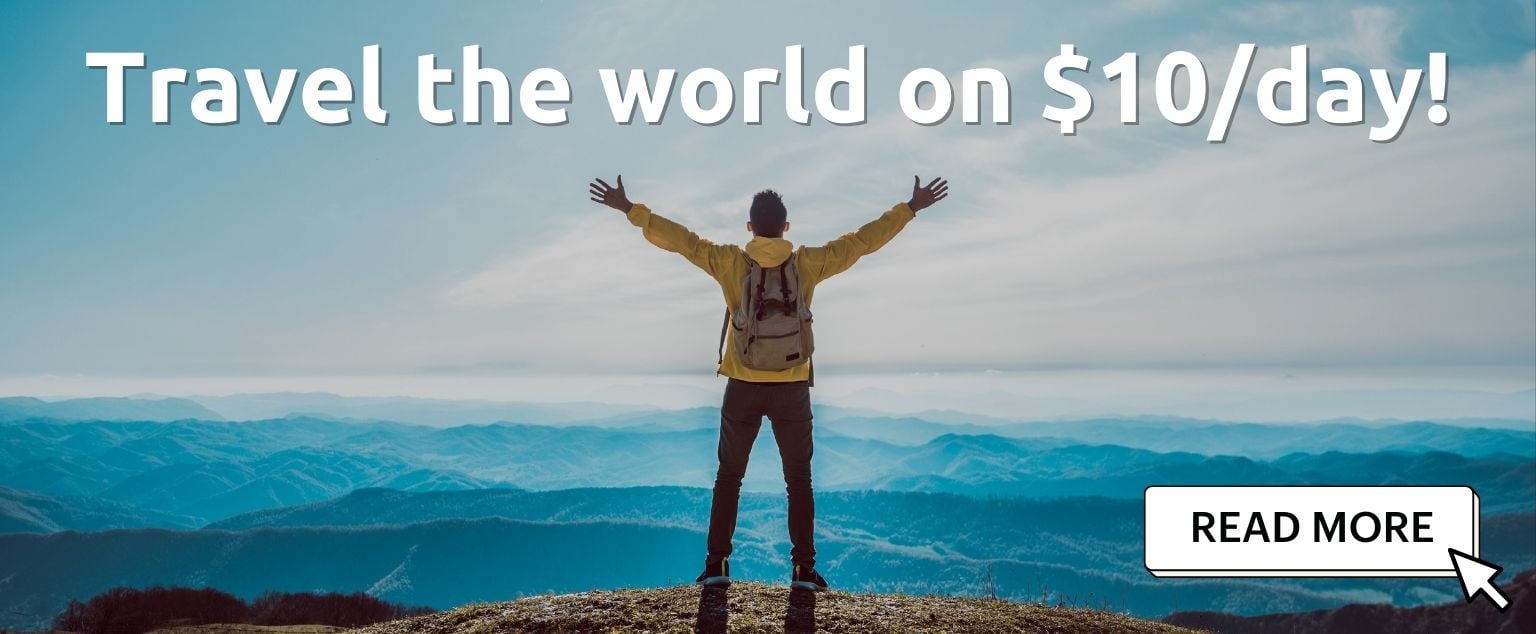 And for transparency's sake, please know that some of the links in our content are affiliate links. That means that if you book your accommodation, buy your gear, or sort your insurance through our link, we earn a small commission (at no extra cost to you). That said, we only link to the gear we trust and never recommend services we don't believe are up to scratch. Again, thank you!